03.28.23
With Our New Furniture and Lighting Collection, You Can Put Sight Unseen Into Your Projects (Or Your Home)
Sight Unseen isn't just a magazine, or a book, or — surprise! — an exhibition that will be on view during New York design week this May. For years we've served as an important source of inspiration, where designers go to discover the best new works released internationally by established and emerging studios and brands. The curated stream of objects we discover and share here end up on the mood boards of firms everywhere (not to mention the Pinterest boards of many a layperson conjuring the vibe of their own future dream home). If you've ever found yourself putting a Sight Unseen discovery on your spec list, we've got great news for you: No longer do you have to hunt down each and every maker on IG and hope you don't end up in their Requests list, because we're now offering our favorite finds to you directly, all in one place.
(Re-)Launching today, shop.sightunseen.com is now an online gallery of our full furniture and lighting collection, available either for easy online check-out, or to use as a living lookbook for your projects, with our dedicated sales person ready to work with you on trade orders and customizations. Our offerings will be constantly updated as we discover and write about new design series — we already have plans to nearly double the assortment in the next two to three months — and will always run the gamut from simpler staples, like this credenza or this upholstered sofa, to statement pieces that can add a megadose of personality to any interior, like this all-resin chair, this sculptural coffee table, or this Brutalist bar cart.
If you've taken some time to check out the new gallery and have questions, want to register as a trade buyer, want to inquire about a more custom piece, or would rather receive our offerings as a PDF catalog you can circulate to your colleagues, don't hesitate to get in touch. We're excited and honored to have the chance to represent so many incredible pieces we've featured in these very pages, and to have yet another way to support the work of the designers we love.
ALL RENDERINGS BY NOTOO STUDIO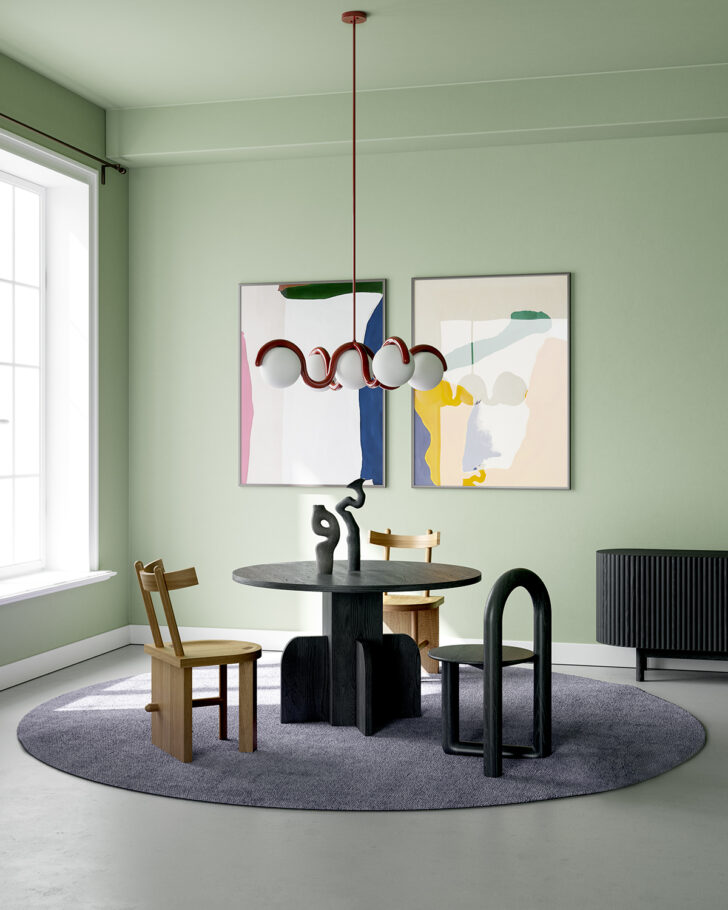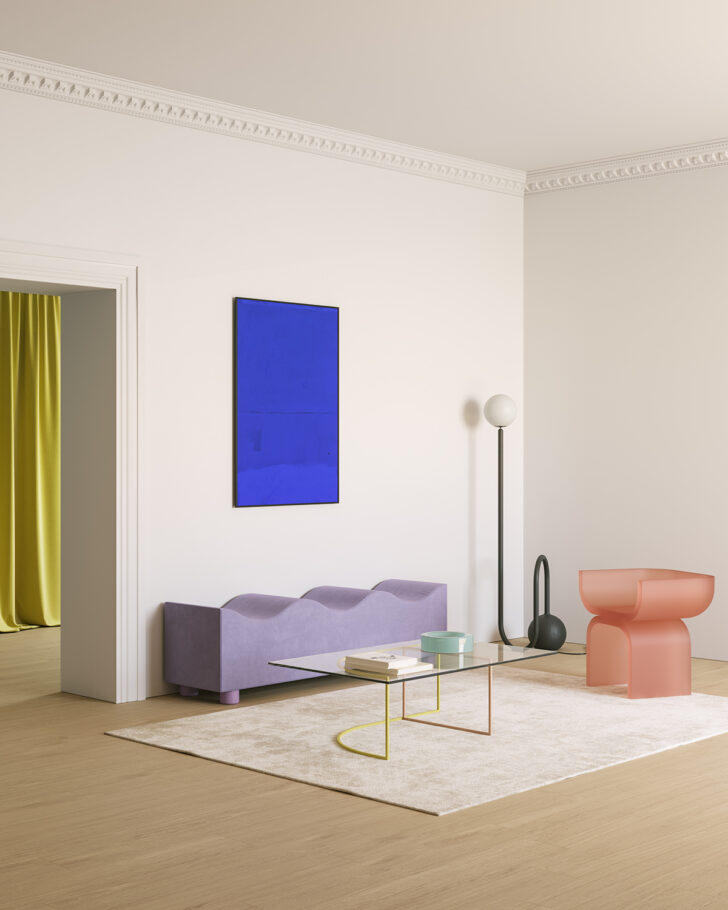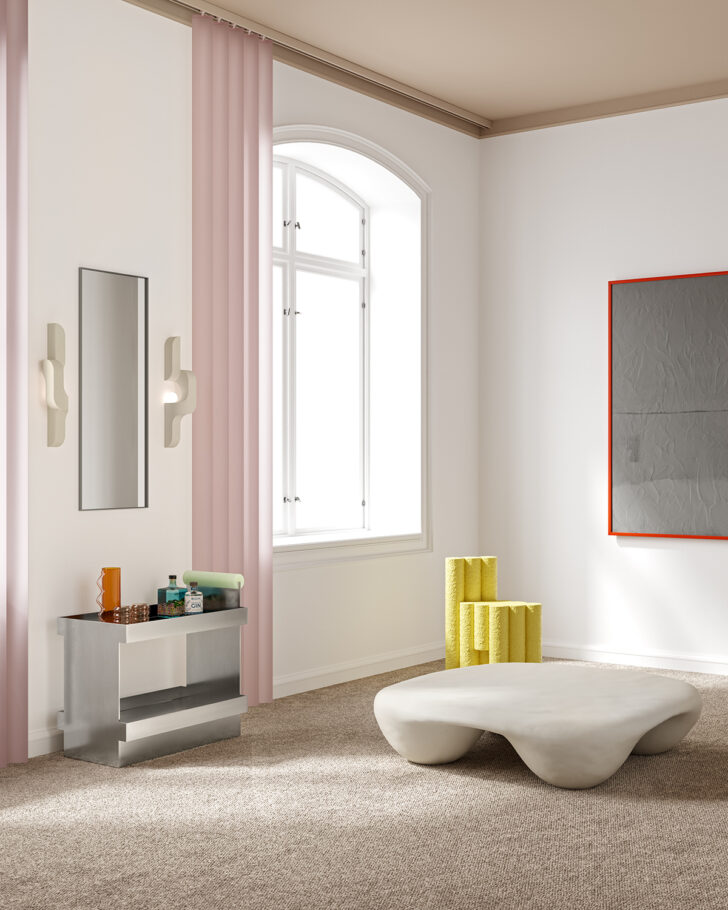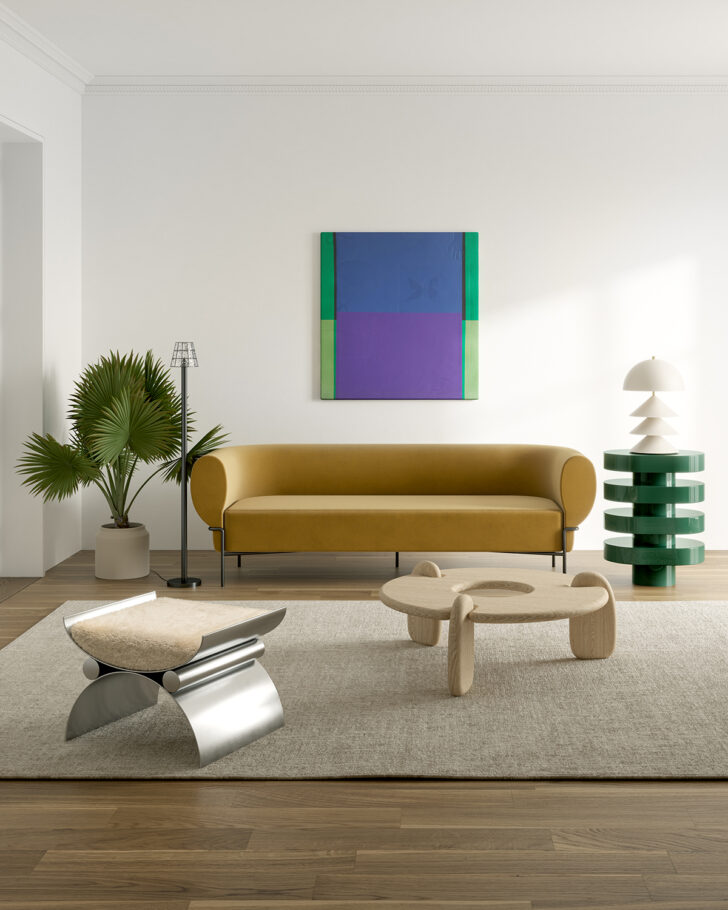 Painting above inspired by the work of artist Elizabeth Atterbury