11.11.19
To Celebrate Sight Unseen's 10th Anniversary, We're Counting Down Our 10 Most Memorable Moments
Today marks the 10th anniversary of Sight Unseen, and we couldn't let the occasion pass without indulging in some serious nostalgia. When we launched 10 years ago, we couldn't have imagined what Sight Unseen would become and the essential role it would play in American design's decade-long rise to the top. Along the way, we've predicted dozens of trends — including terrazzo, the return of Memphis, millennial pink, colored glass, and "chubby design." We've helped launch countless careers, including Misha Kahn, Formafantasma, Jonah Takagi, Eny Lee Parker, Leah Ring, Fernando Mastrangelo, Bari Ziperstein, Harry Nuriev, Agnes, Trueing, and JUMBO. And we've finally gotten big enough that we're being followed by not only the creatives we admire but actual celebrities too? We never watched One Tree Hill, but we're a fan of having Sophia Bush as a fan. And we recently met actress Greta Lee at a party and had a major mutual appreciation moment — she confessed to having furnished her apartment based on our site, and posted a pic of the three of us together in her Insta Stories. Who knew writing about chairs could be a thing?
We'll be celebrating all week — including a very special launch tomorrow — but we wanted to kick things off by counting down some of the best and most memorable moments from Sight Unseen's 10-year career. Here's to many more!
1. Kickstarter launched on April 28, 2009, and five months later, Sight Unseen became one of the first projects ever to be crowd-funded on the site. Our Kickstarter video was *extremely* lo-fi — we filmed it in Jill's living room on a Flip video camera (RIP) — but our rewards were pretty great. We gathered donations from friends at places like Kiosk and Areaware, produced the first edition of the Sight Unseen T-shirt, and added a homemade touch with jars of pumpkin salsa. It was enough to cover our development costs and bring Sight Unseen to life.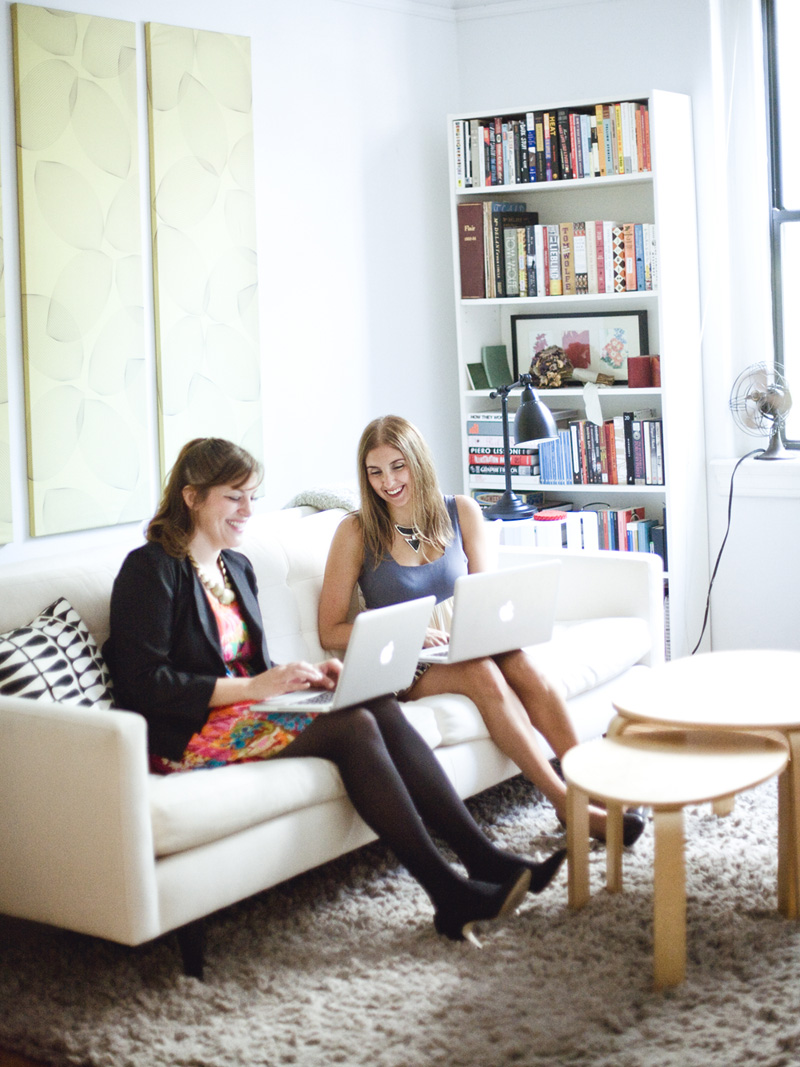 2. A year after our launch, we got our first bit of major press — or at least the first time we ever got our portrait taken for a magazine. In its December 2010 issue, Dwell named Sight Unseen one of its Young Guns — "take this as a roadmap to the stars of the future," they said, "not just in this issue of Dwell but in your design perambulations of the next 20-odd years."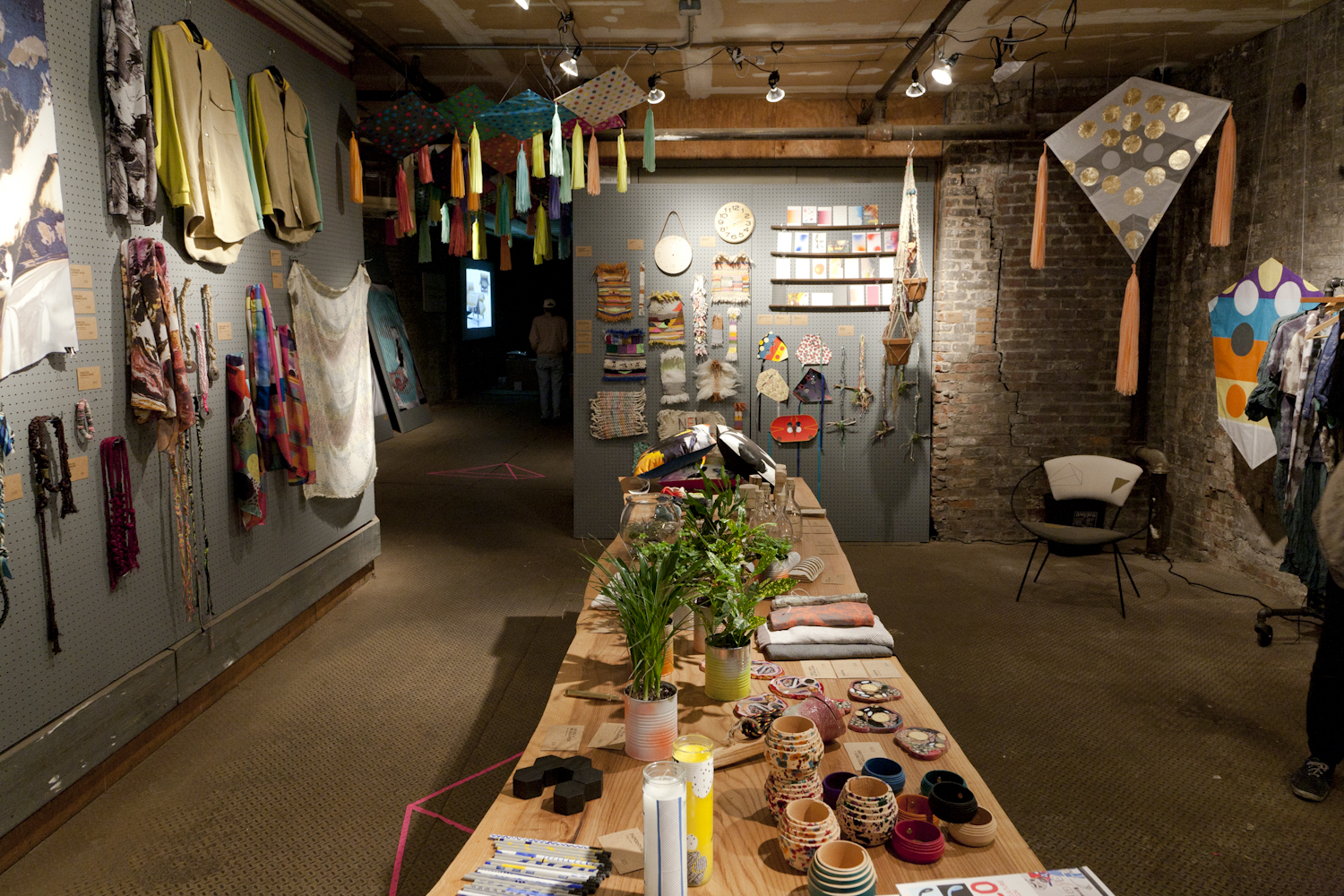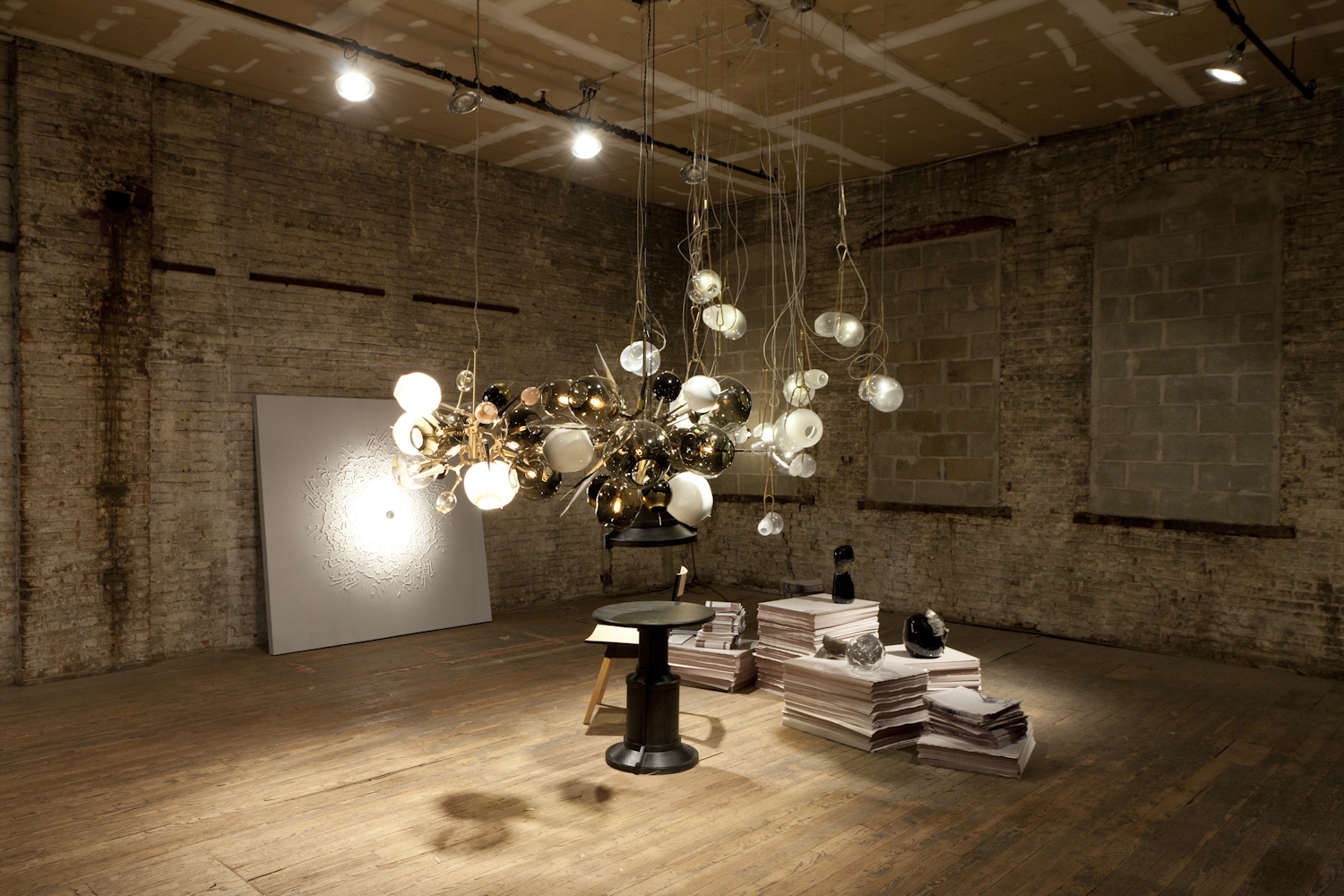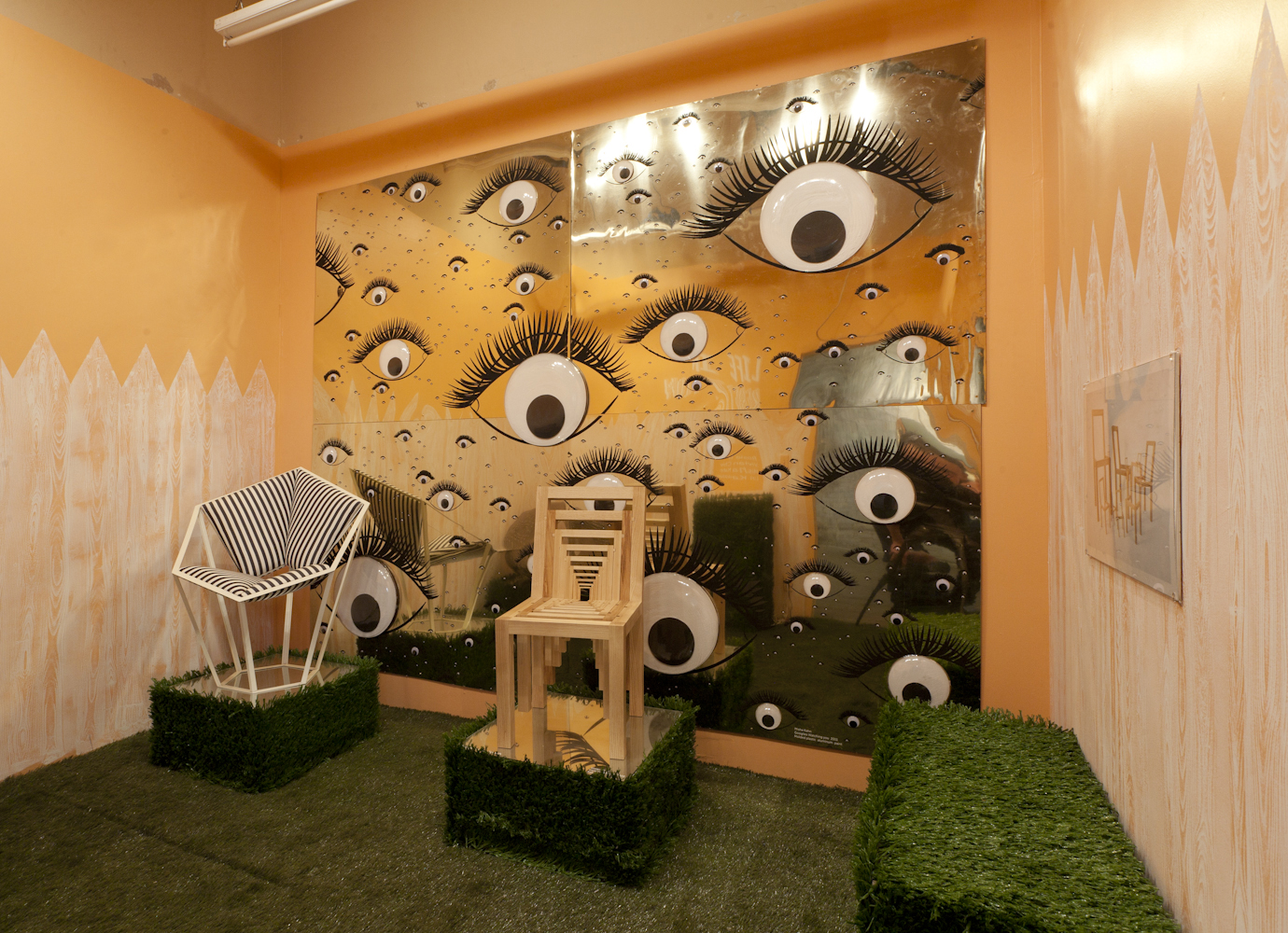 3. Before launching our blockbuster New York Design Week show, Sight Unseen OFFSITE, we actually produced a different fair for four years. Called the Noho Design District, it officially launched in May 2010 but hit its stride in its second year. In an abandoned (and extremely filthy) lumber building on Great Jones Street, we stayed up until 4AM transforming the lower level into our very first pop-up shop. (Our sponsor, Jerry Helling of Bernhardt, took pity on us and sent over a cleaning crew, bless his heart). The building's second floor featured collection launches by Lindsey Adelman, Paul Loebach, and Uhuru as well as a now legendary exhibition we'd curated called McMasterpieces, in which all of the items were made using only parts from the McMaster-Carr catalog. And on the third floor, we showcased then-unknown studios like RO/LU, Fort Standard, and Misha Kahn — who hadn't even yet graduated from RISD! We'll call it the googly-eyed wallpaper that launched a thousand Friedman Benda exhibitions.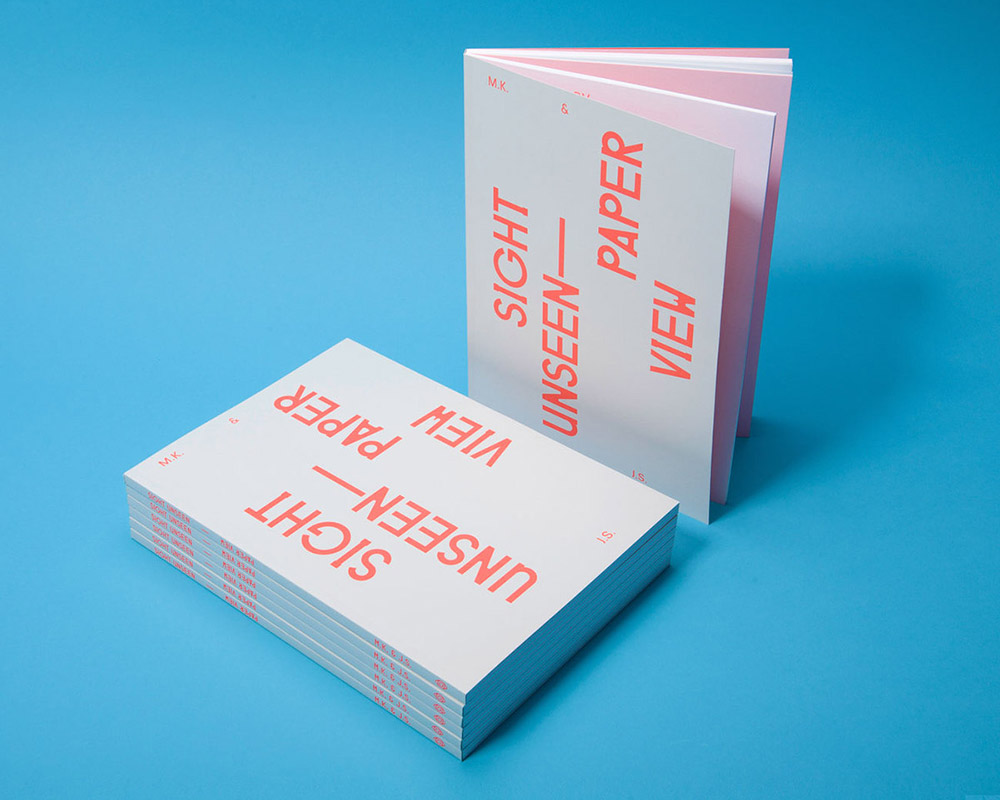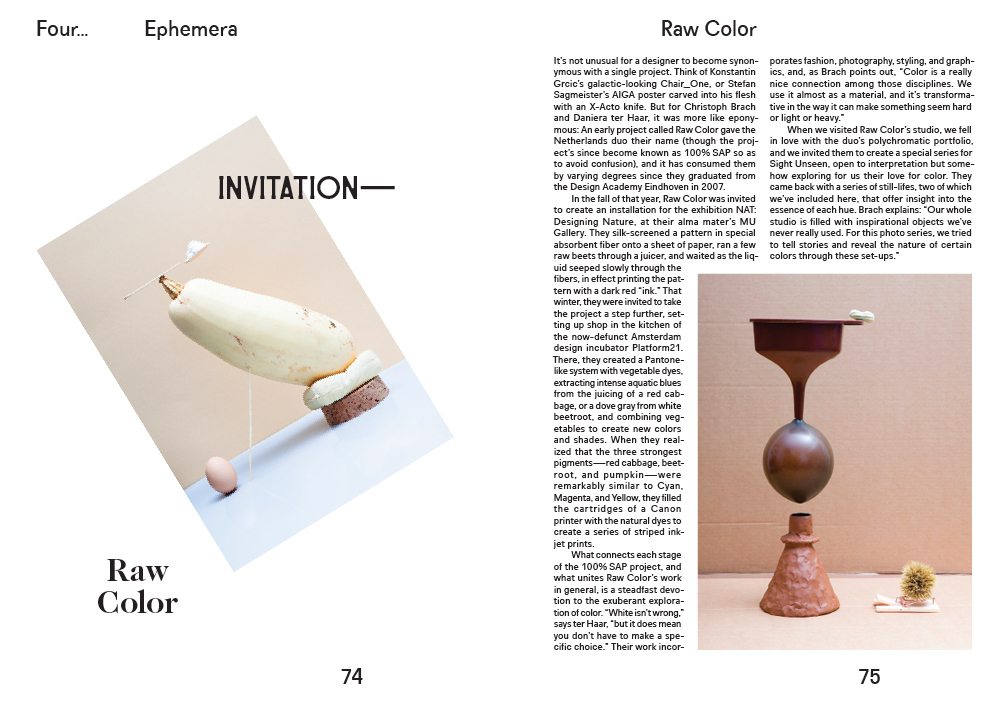 4. Even though Sight Unseen launched as a website, we always longed to make a physical artifact. We finally got our chance in the spring of 2012, when Karlsson's vodka gave us money to fund our first printed edition, Paper View. Designed by Alex Lin and Benjamin Critton, Paper View featured studio visits with Peter Shire and Chen Chen & Kai Williams, and stories about SU friends like Waka Waka, Max Lamb, Raw Color, and Wary Meyers. Basically, it's a collector's edition, and you should count yourself lucky if you snagged one!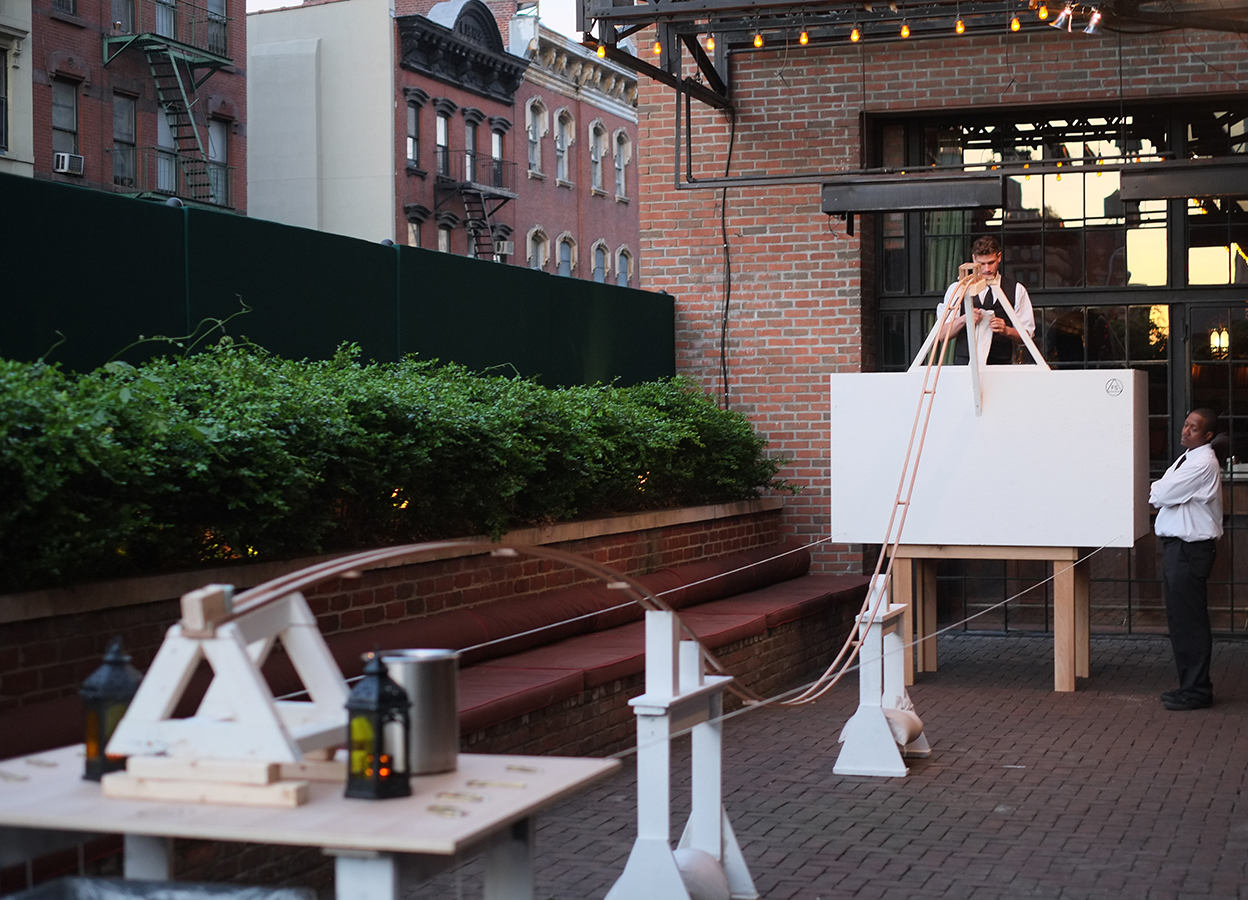 5. We've thrown many an epic party over the years, but one of the best and most debaucherous was in 2013, when we hosted a one-night selling exhibition of work by Fort Standard at The Bowery Hotel. Sounds pretty fancy, until you remember that Fort Standard made us a giant wooden beer luge — at least 10 feet long — down which to slide bottles of Heineken that could be popped opened on the other end using the studio's cast-bronze bottle openers.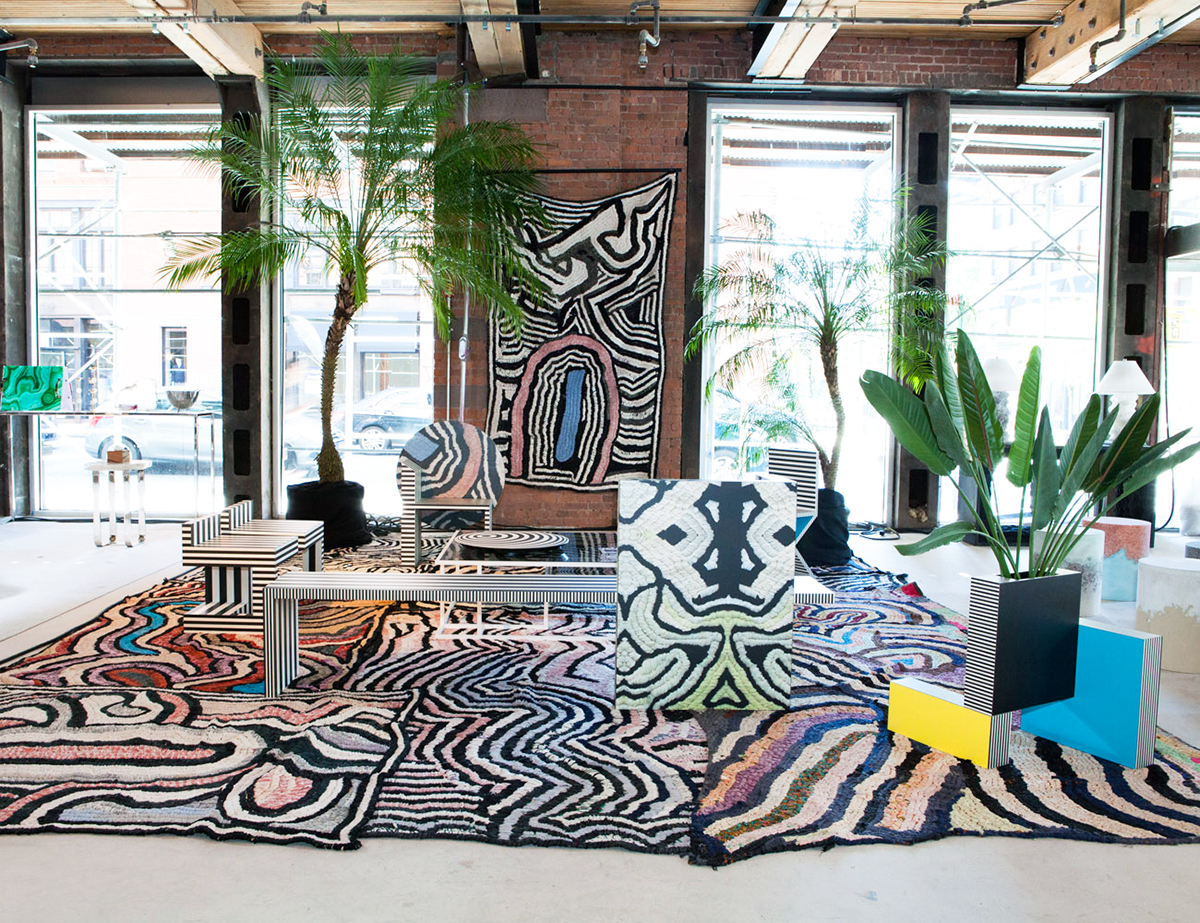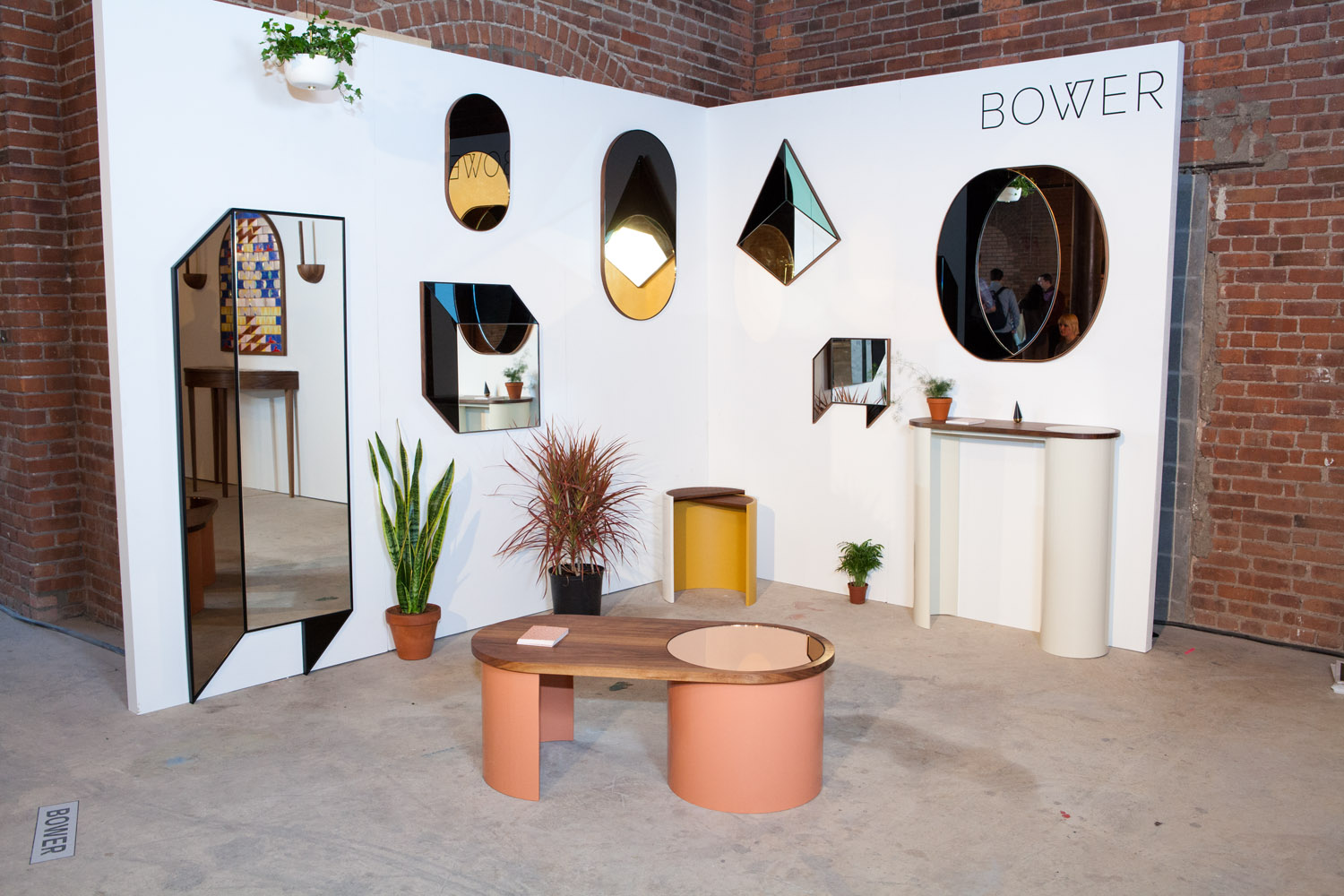 6. In 2014, we said goodbye to Noho and relaunched our fair as Sight Unseen OFFSITE. That inaugural show remains one of our best shows to date. It marked the first time we ever worked with Sight Unseen faves like Chris Wolston, Kelly Behun (above, top), Mimi Jung, Moving Mountains, Material Lust and Bower (above, bottom). Fernando Mastrangelo credits that show with launching his career, and it's also the show people point to when they talk about the return of Memphis. David Byrne came through, Monica ate crickets for the first time, and the opening party featured a line down the block.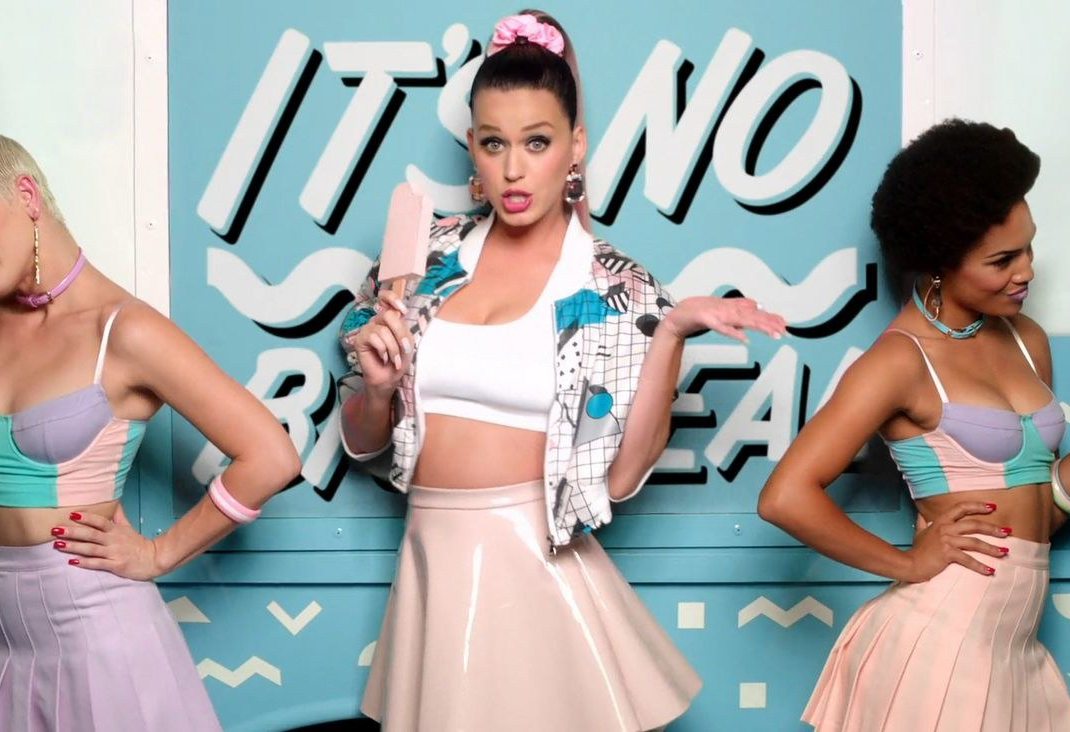 7. Later that summer, Katy Perry wore Sight Unseen merch from that same OFFSITE show in her This is How We Do video — a Camille Walala bomber jacket we'd commissioned for our collaboration with Print All Over Me (it's at the 35-second mark if you're looking!)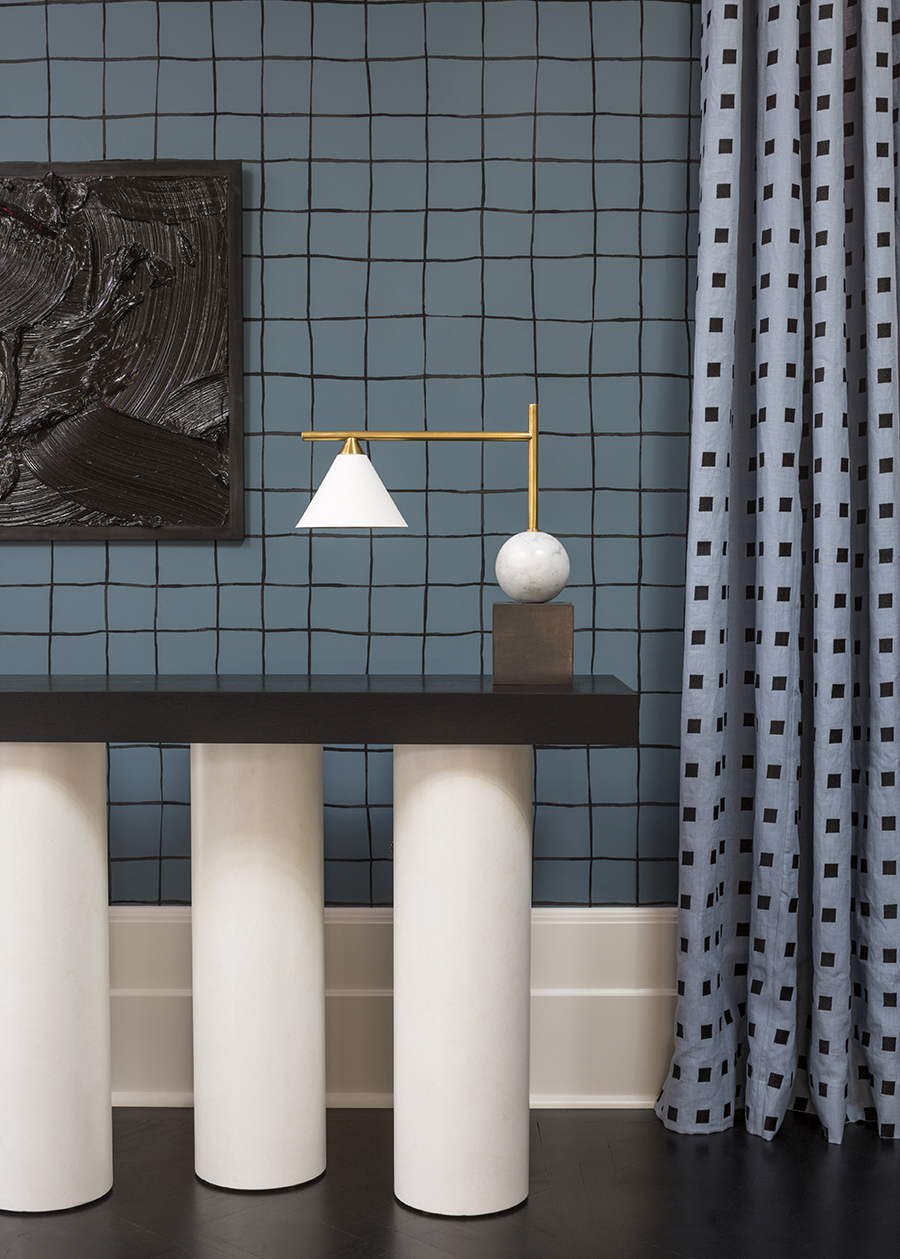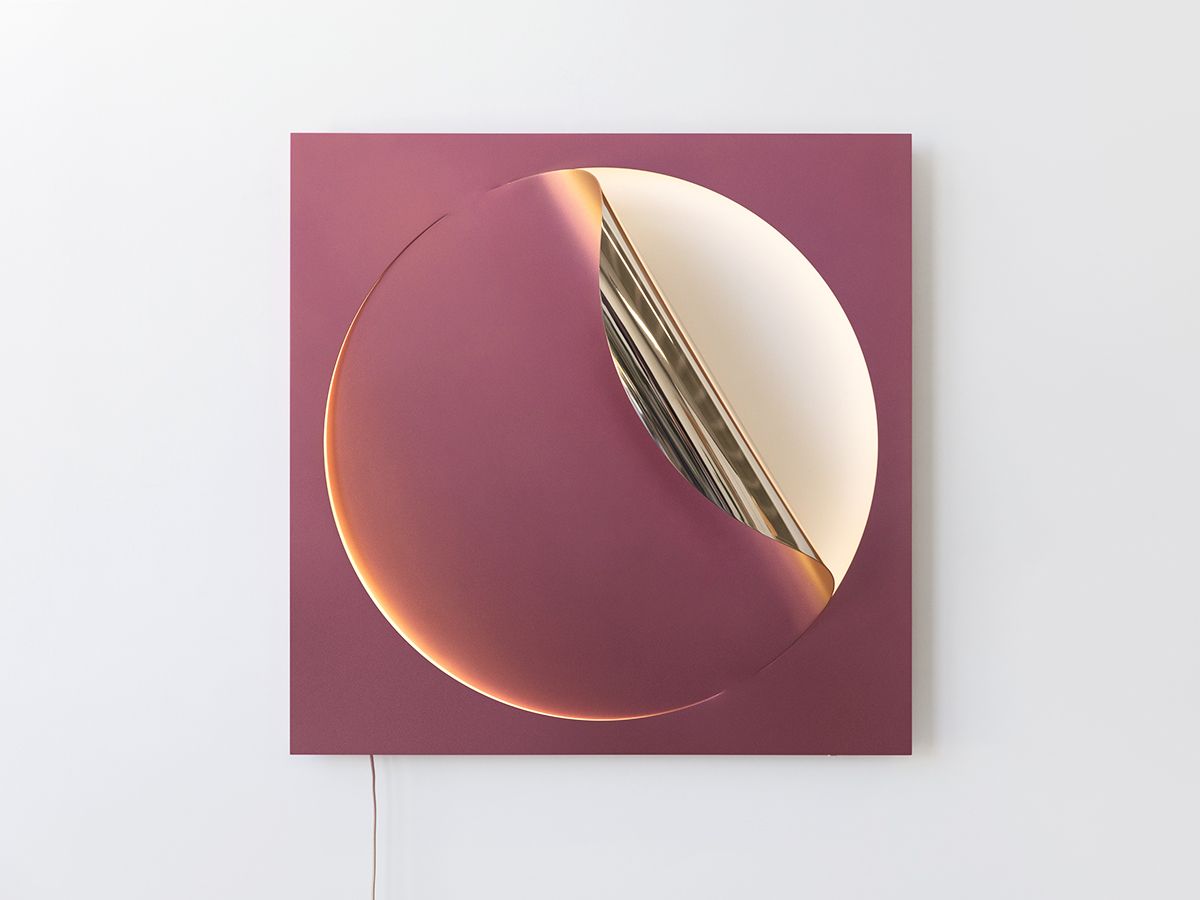 8. The 2016 presidential election was a disaster in all ways but one — it inspired us to form Design for Progress, a philanthropic arm of Sight Unseen that rallies the design community behind progressive causes and vulnerable groups most in need of support under the current administration. To date, we've raised more than $150,000 for various charities. (Top photo: Kelly Wearstler for DFP x Paddle8 2017; bottom photo: Chris Stuart x Julia Dault collaborative sconce for DFP 2018)
9. In May of 2018, another design blog — which shall remain nameless — came at us with a public take-down attempt. Last time we checked, that's the truest sign you've arrived!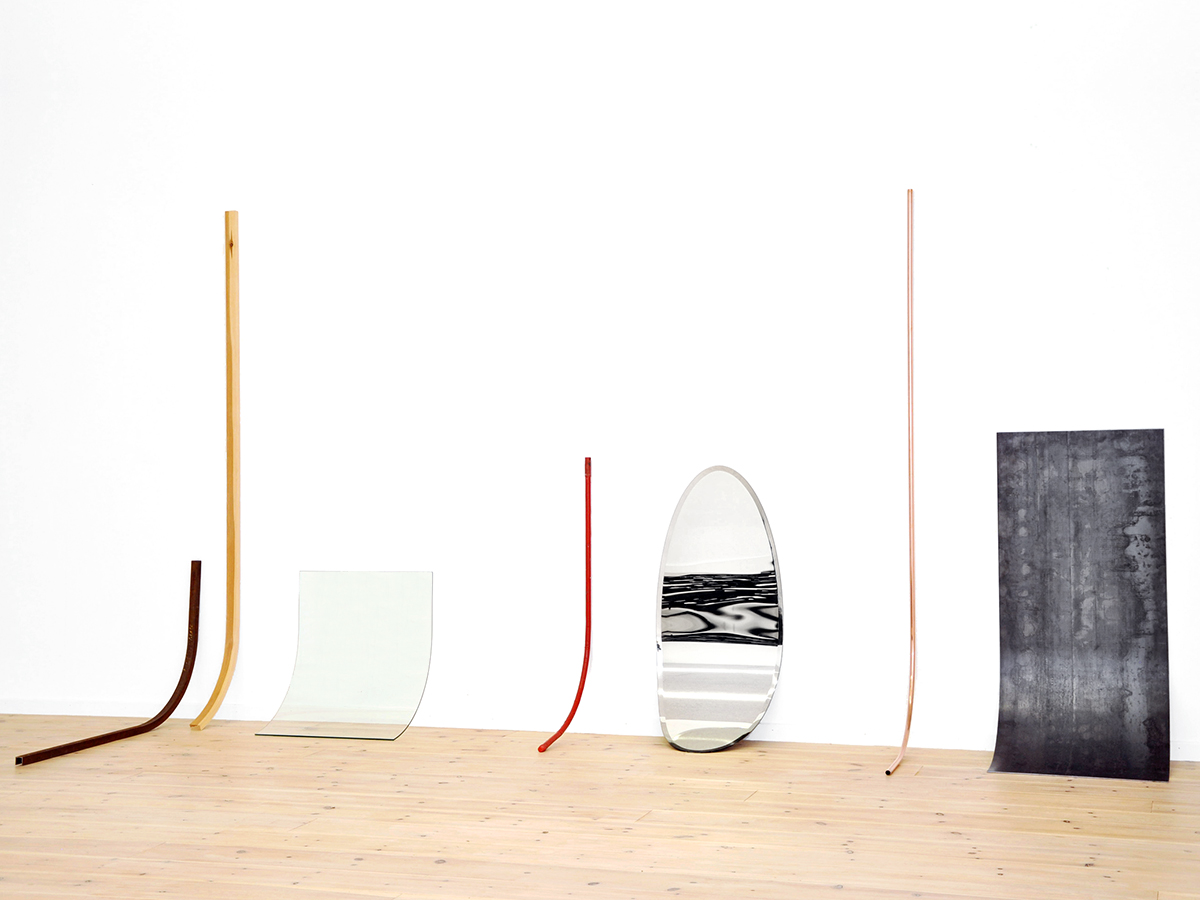 10. In 2019, we began working with a friend's company on a still-secret collaboration that will launch next year (mood board sneak peek above). Stay tuned — it might be the most momentous project we've done yet!