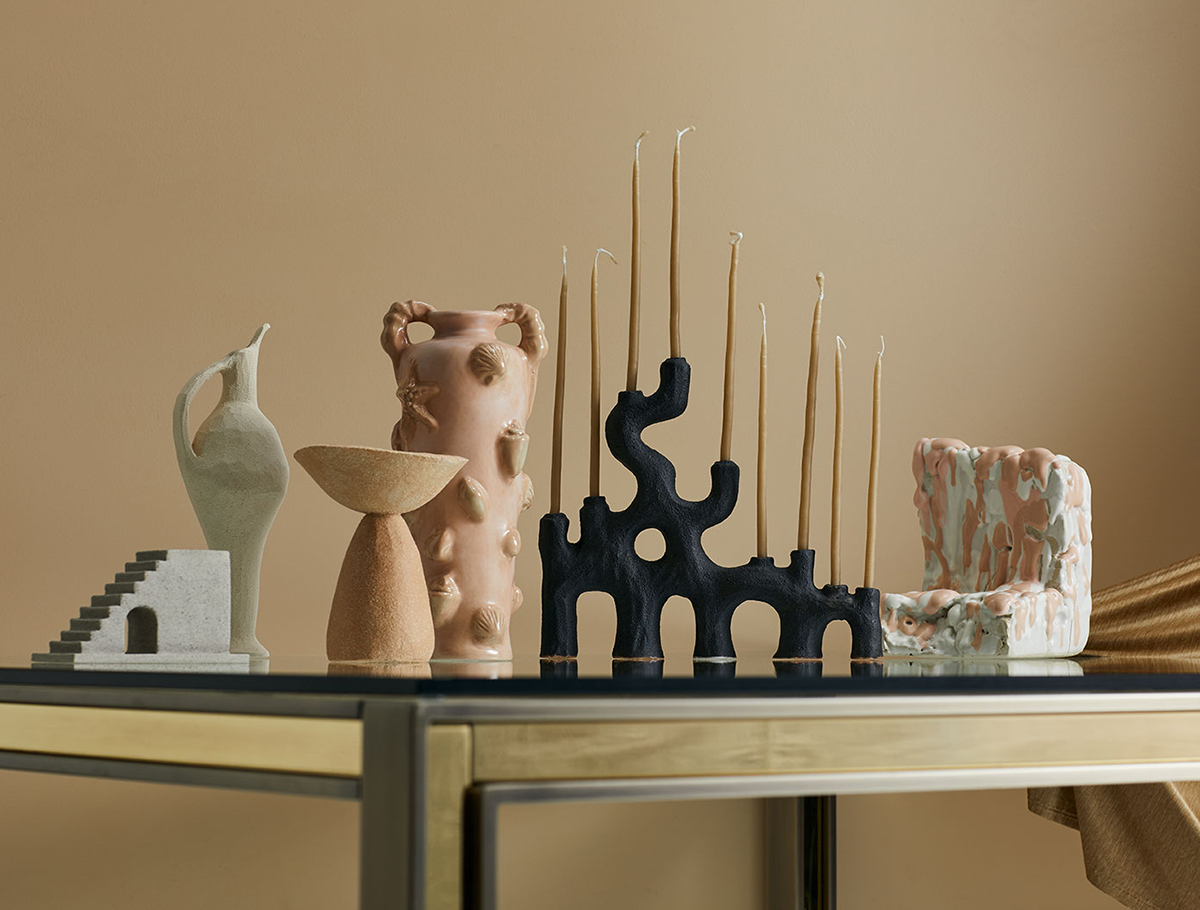 A weekly Saturday recap to share with you our favorite links, discoveries, exhibitions, and more from the past seven days. This week: Hay's ultra-chic, French-inspired bedding, Matisse-esque ceramics on view in Italy, and a series of new textiles and wallcoverings using designs by Bauhaus masters and SU icons Gunta Stölzl and Anni Albers.
Shopping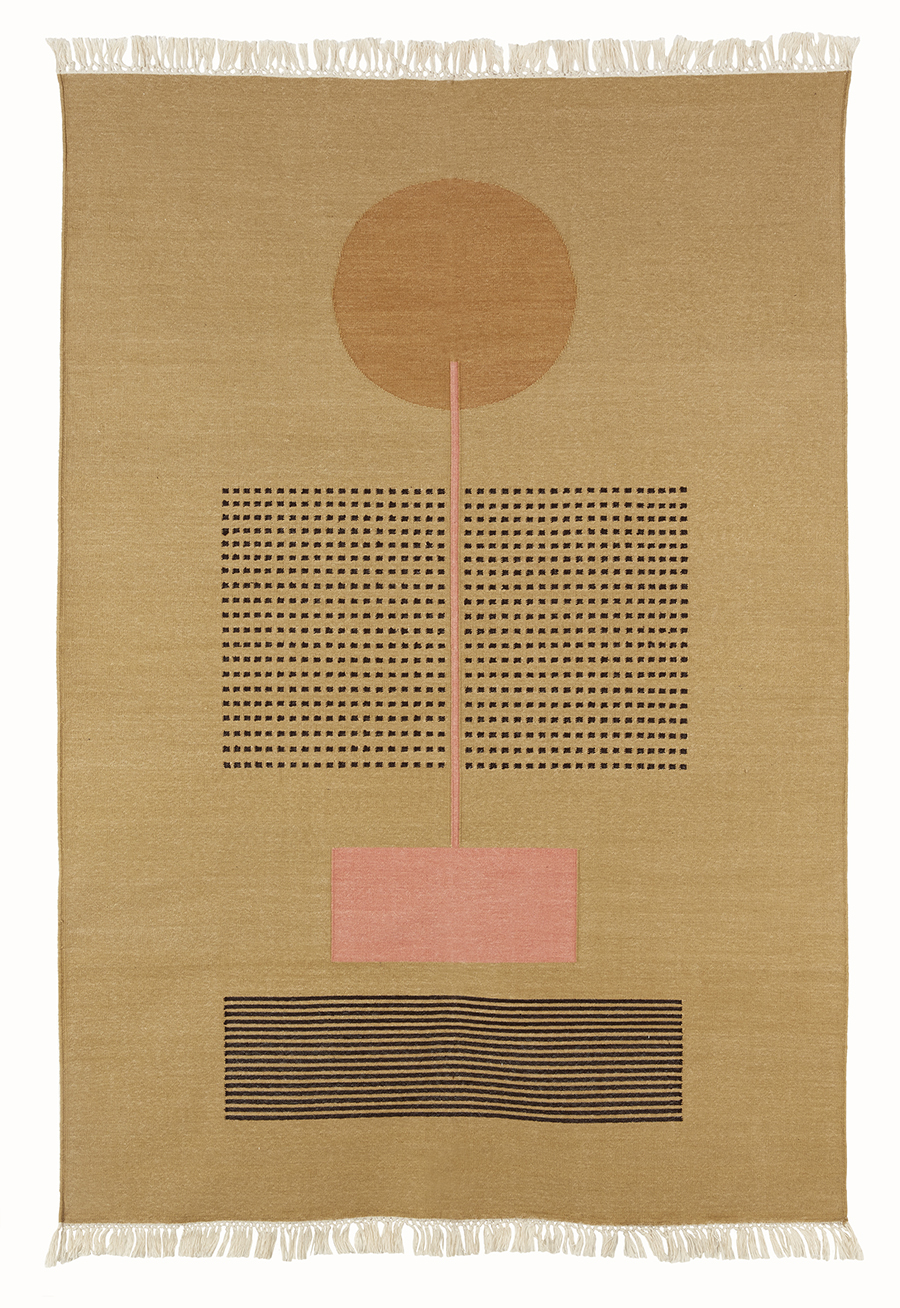 I am what some might consider a Block Shop superfan — I will proselytize their Sidewinder robe to anyone who will listen — so it's no surprise that the LA textile brand's new dhurrie rug collection is exactly what I'm after. Now if only they came in 8×10…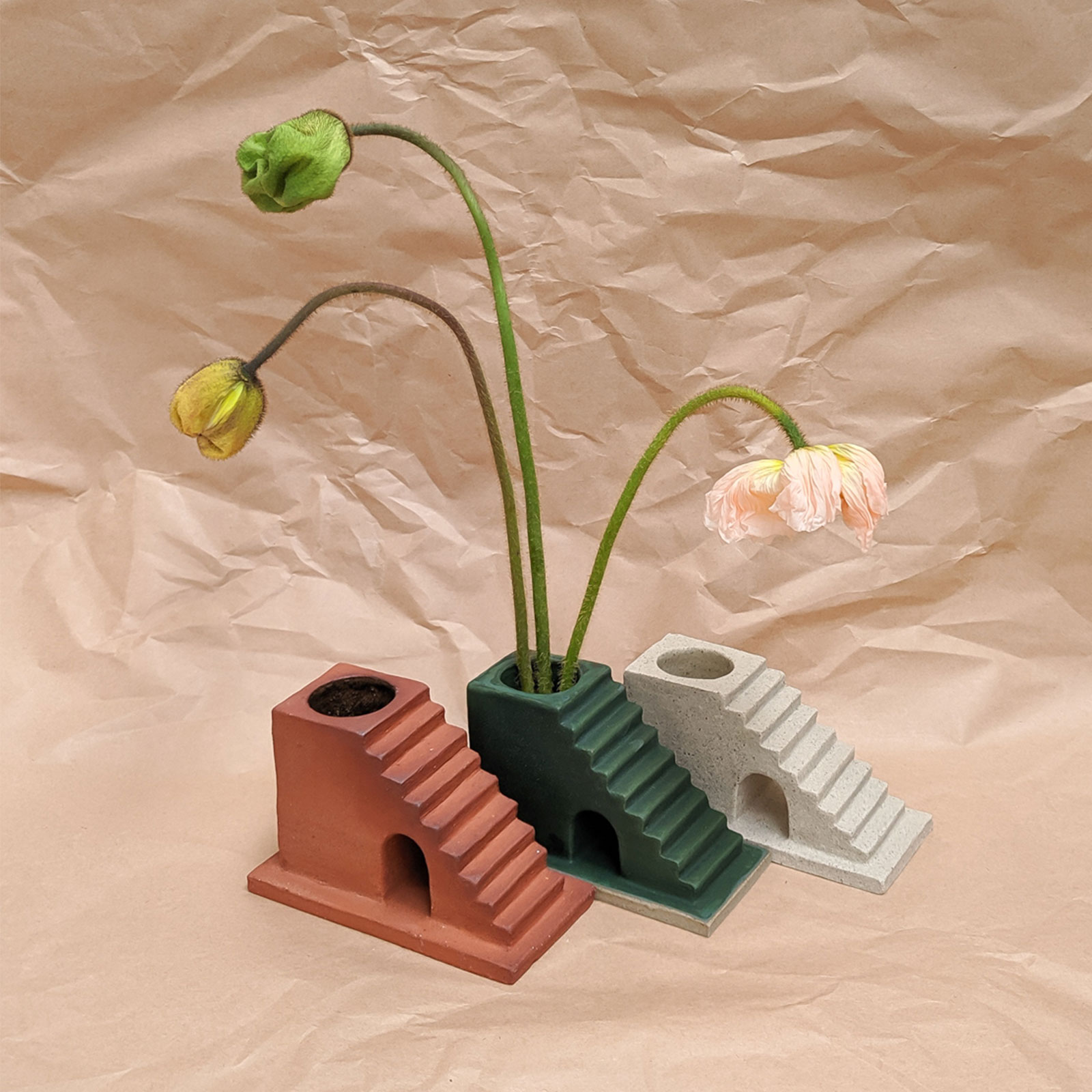 The pain of not being able to afford shipping from Australia has never been more acute than lately, when I've been coveting most everything from first No Replica and then Modern Times, the Melbourne-based store that recently launched an exclusive collection devoted to rituals, seen here and at the top of this post. Especially loving the bud vases by Oh Hey Grace and the truly epic ceramic menorah by Kerryn Levy.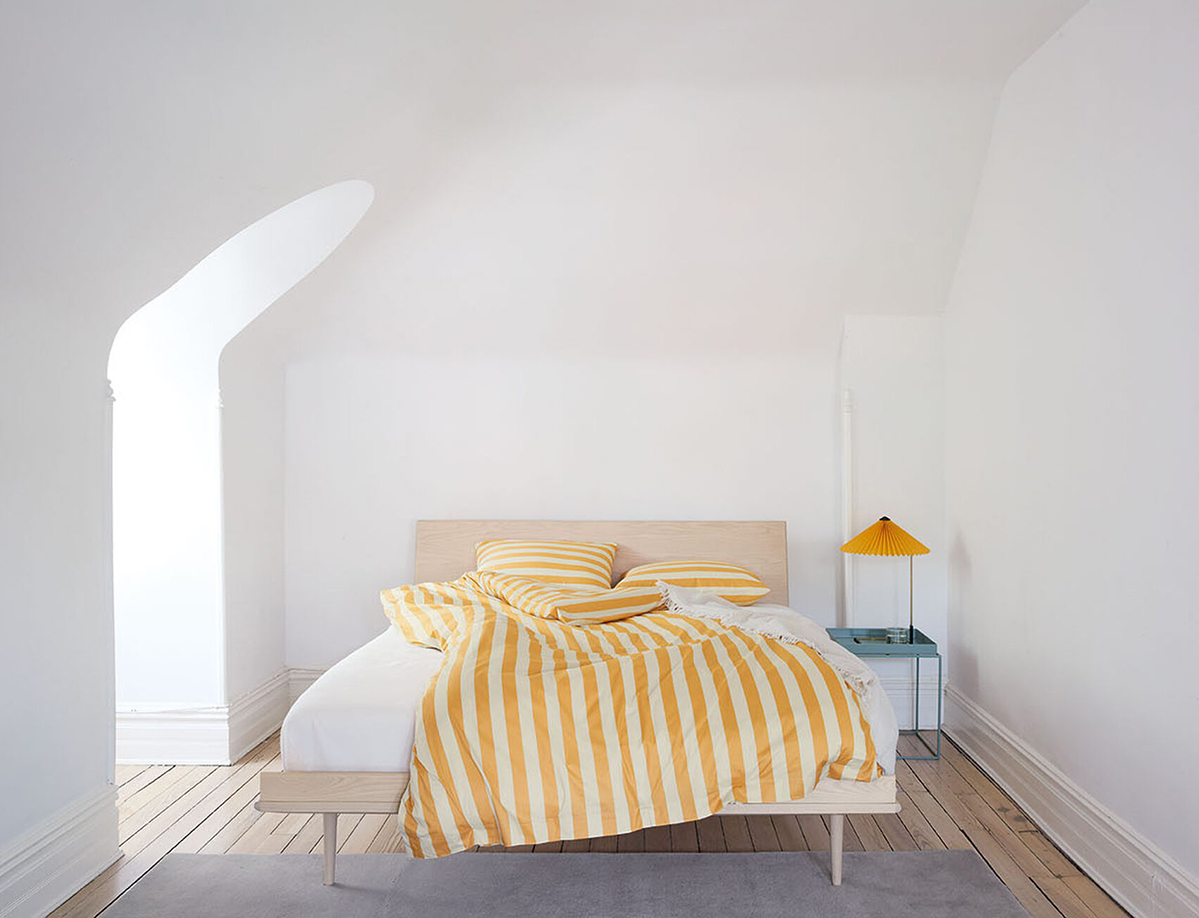 I recently developed a theory that your childhood bedroom color palette can manifest your favorite hue as an adult (tested on only three subjects so far, so this ain't no empirical argument). In any case, my bedroom growing up was yellow and white, so that could be why I'm *extremely* feeling this new Été duvet and pillowcase set from Hay. Also available in blue.
Photo by Brian W. Ferry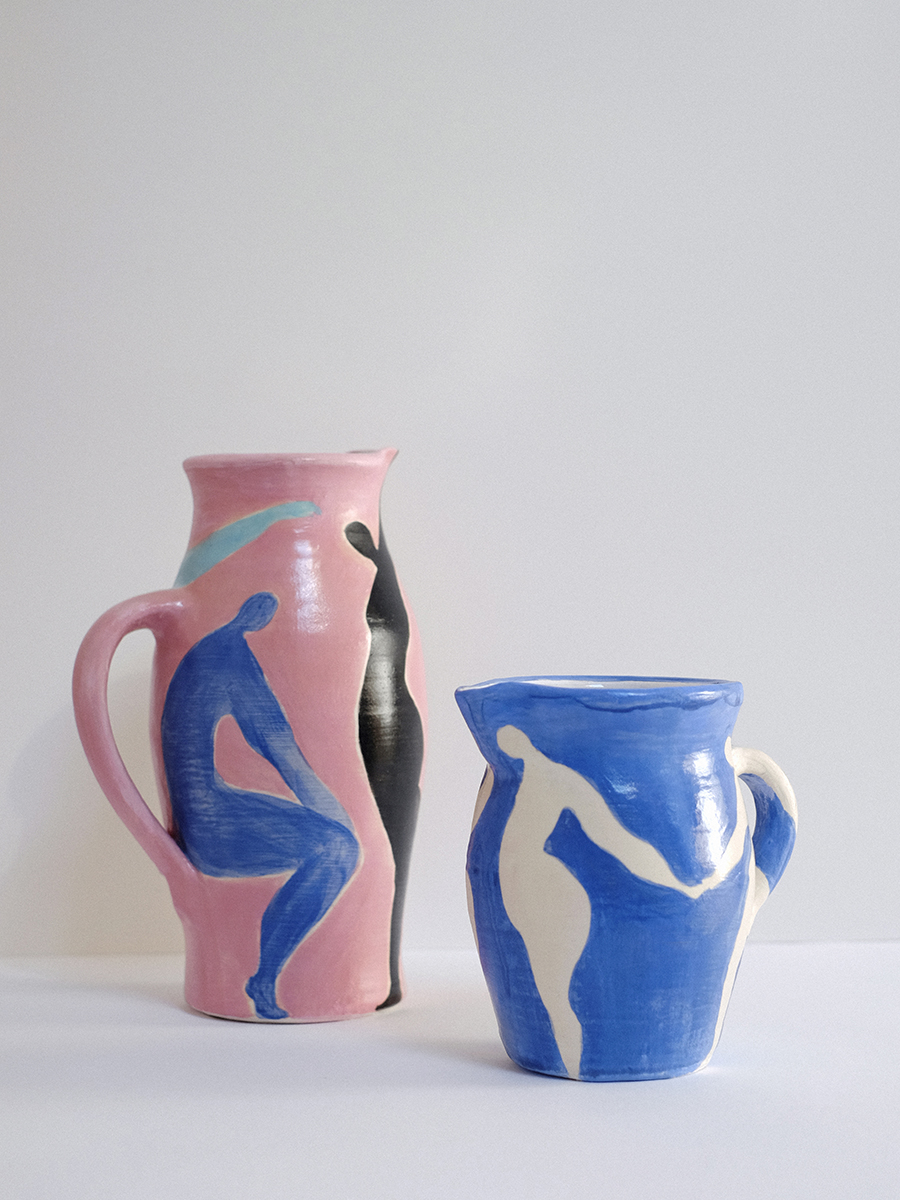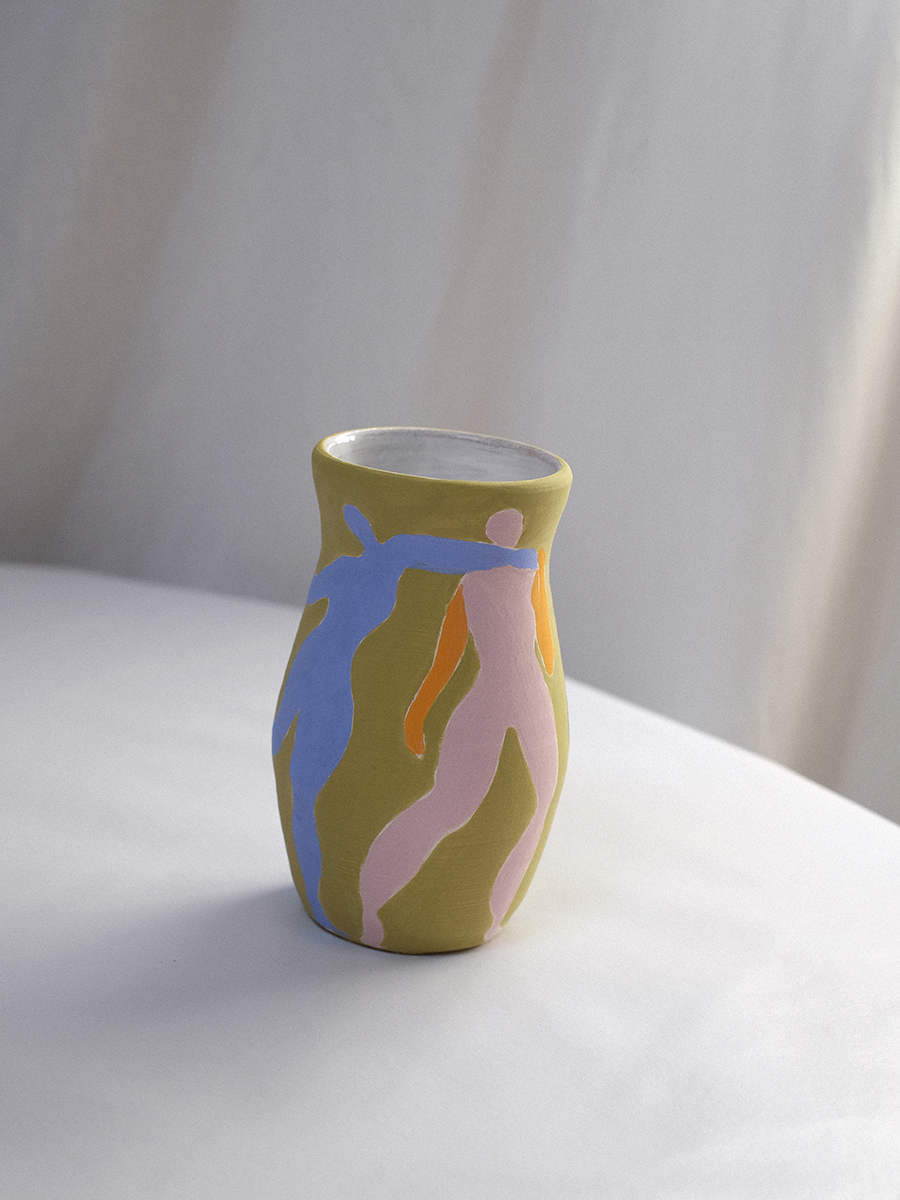 London-based artist Elisabeth Bukanova recently left her full-time job as an art director to pursue her own projects; the first result of that is a pop-up shop and exhibition in Italy next weekend at the Florence-based showroom AVAVAV. Called Candy Shop, the show includes a series of ceramics Bukanova made during a residency this summer using traditional techniques such as Italian majolica.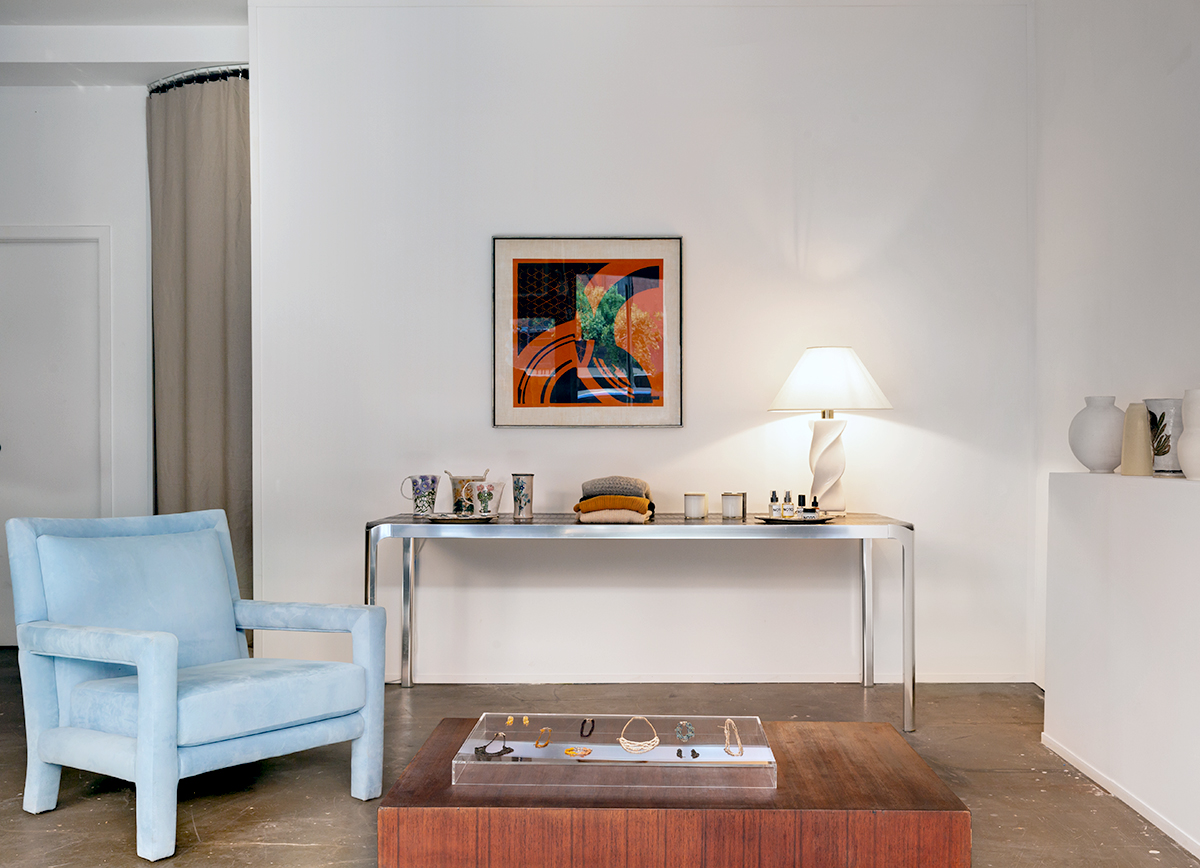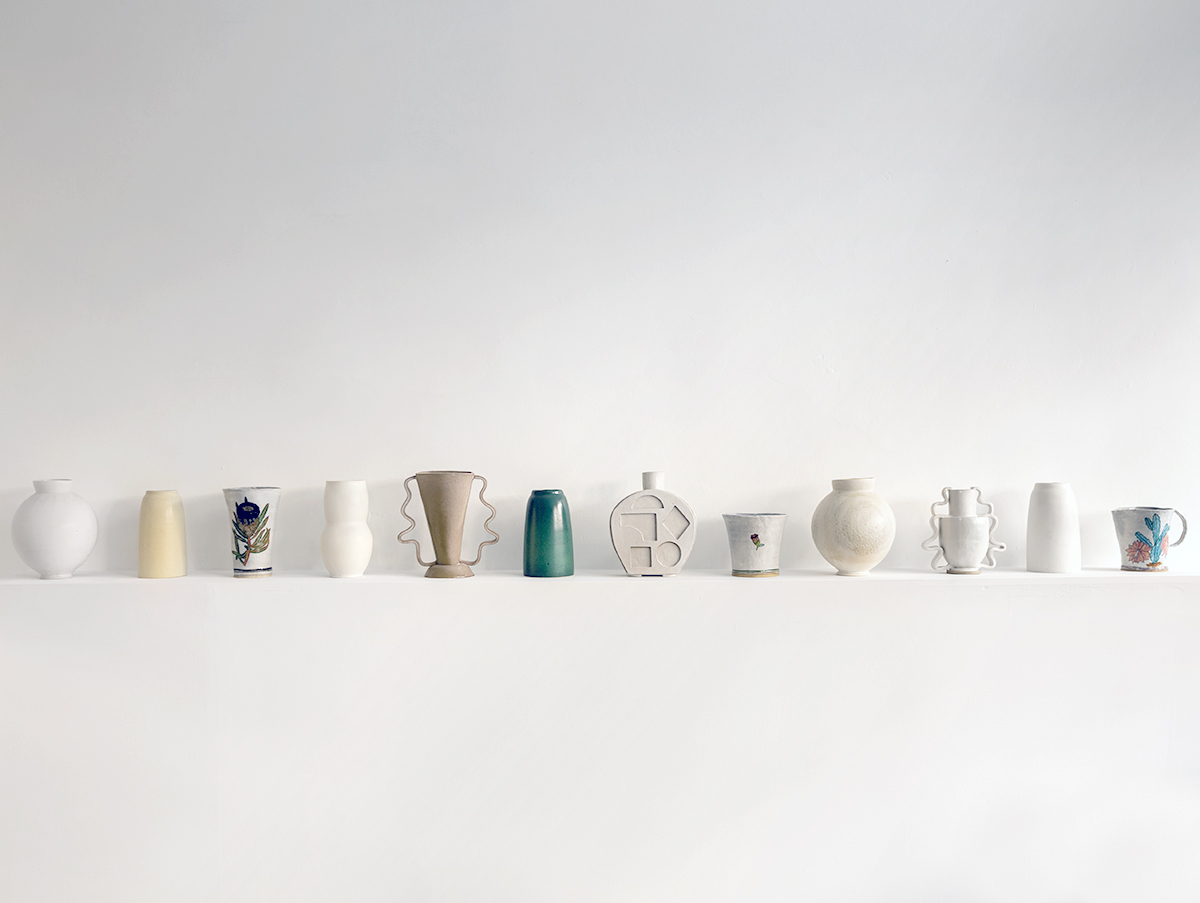 A cute new pop-up in New York has opened through the holidays. Called MARFAKIND, it's the brainchild of stylist Kieley Kimmel and features some of our favorite brands, including ARC Objects, Morgan Peck, Nomia, WWAKE, and Kathleen Whitaker.
Discoveries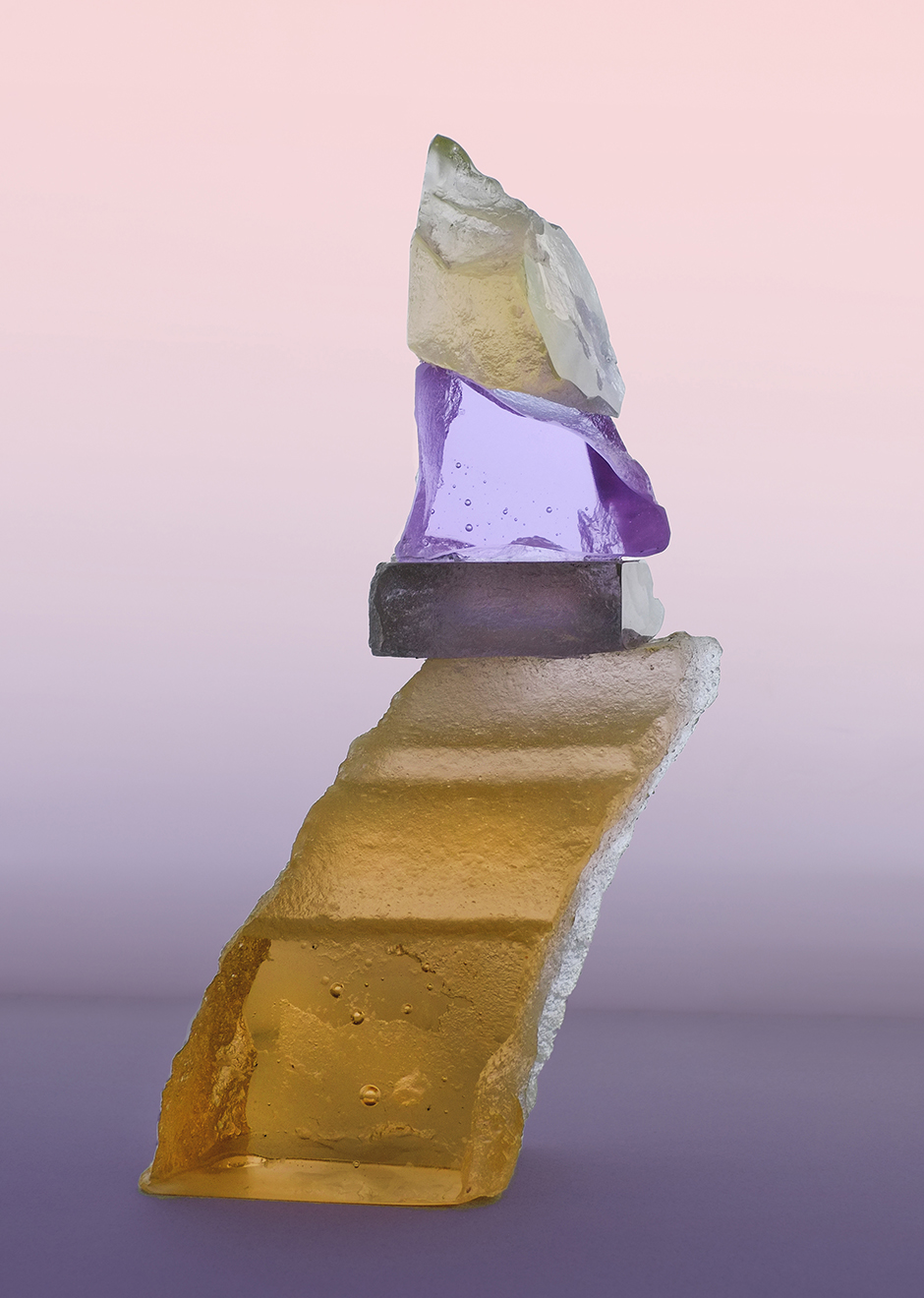 A nice submission from artist Dawn Bendick, whose Time Over Time stacks cast stones and relics gathered from a medieval English church in dichroic glass. The stacks were recently featured in an Acne runway show, and are for sale at The New Craftsmen.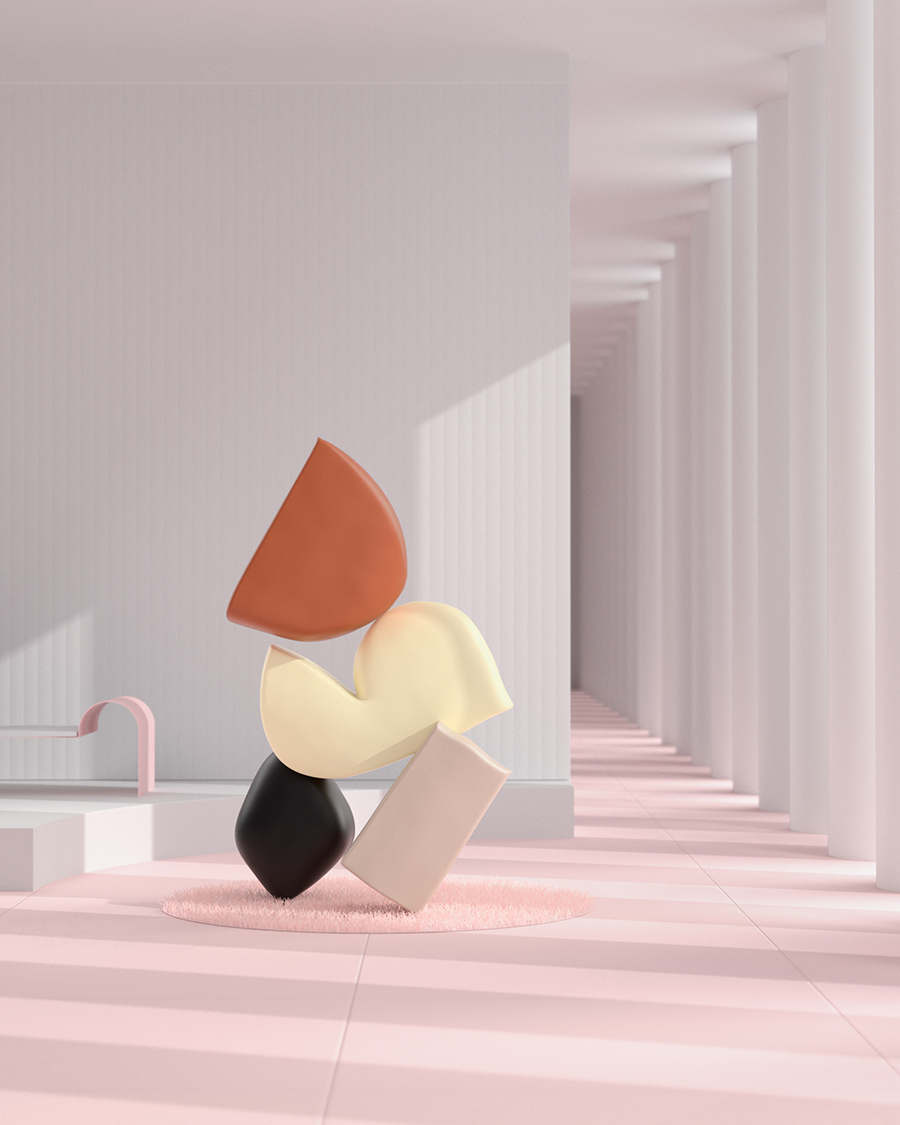 Speaking of cairns and stacks, we got a sneak peek this week of new renderings by Alex Proba, who is working to bring these large-scale sculptures, called Living Shapes, to life at a ranch in Arizona. You can see the rest of her proposed designs here.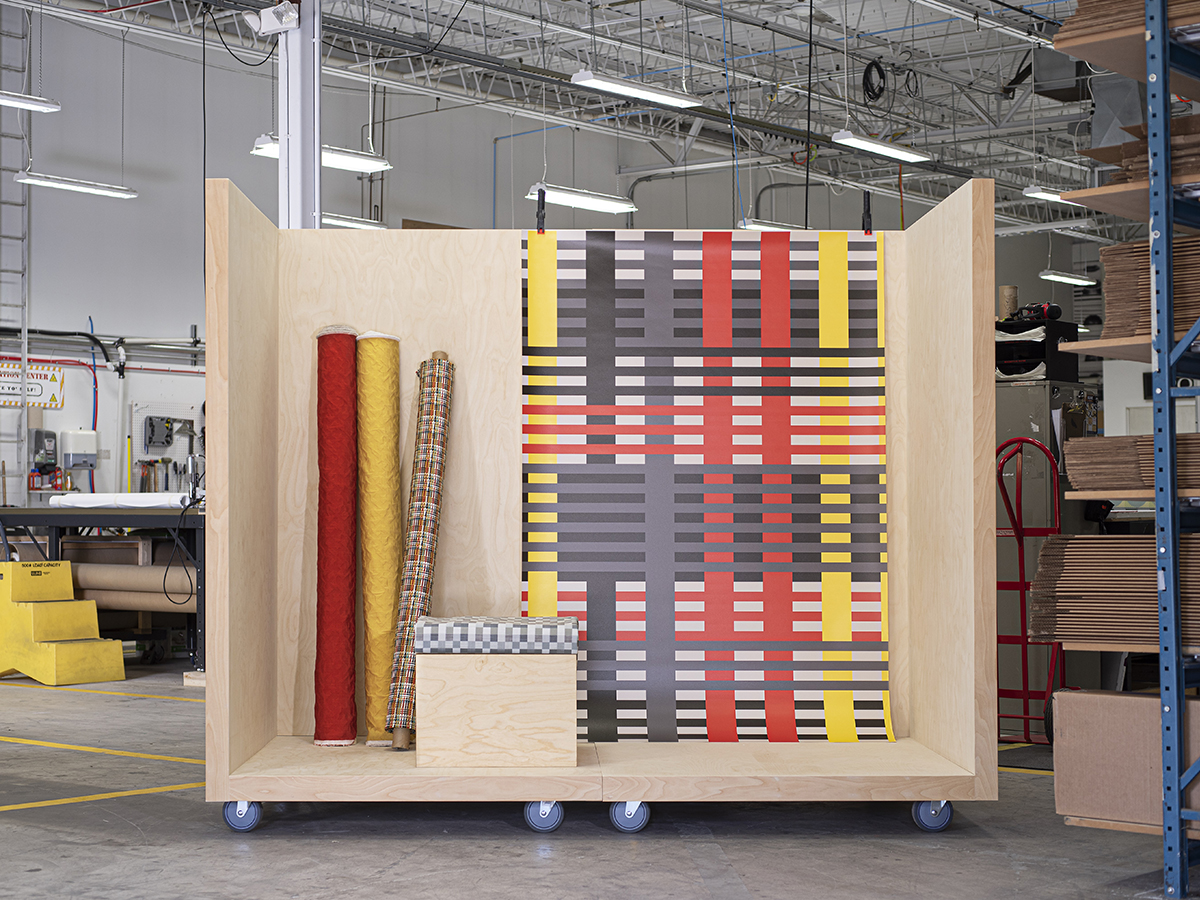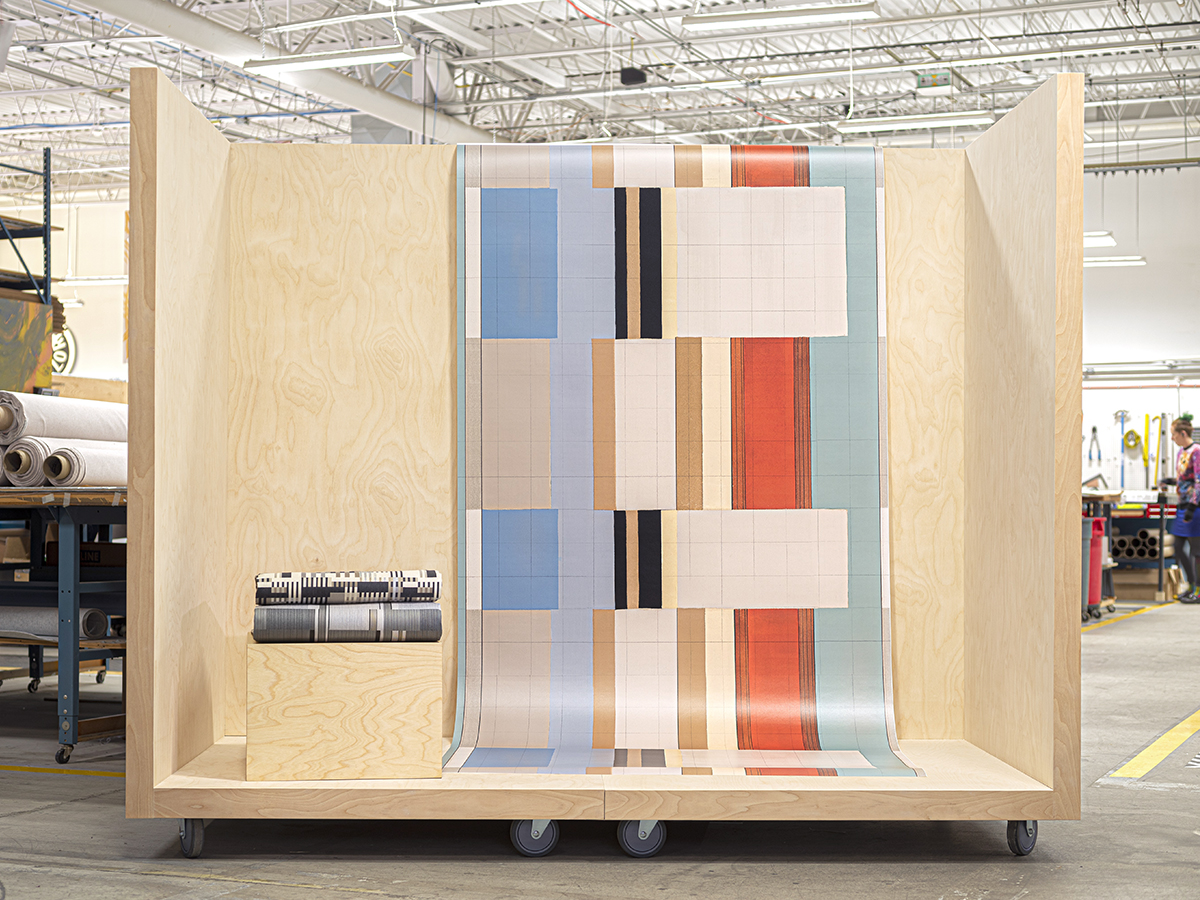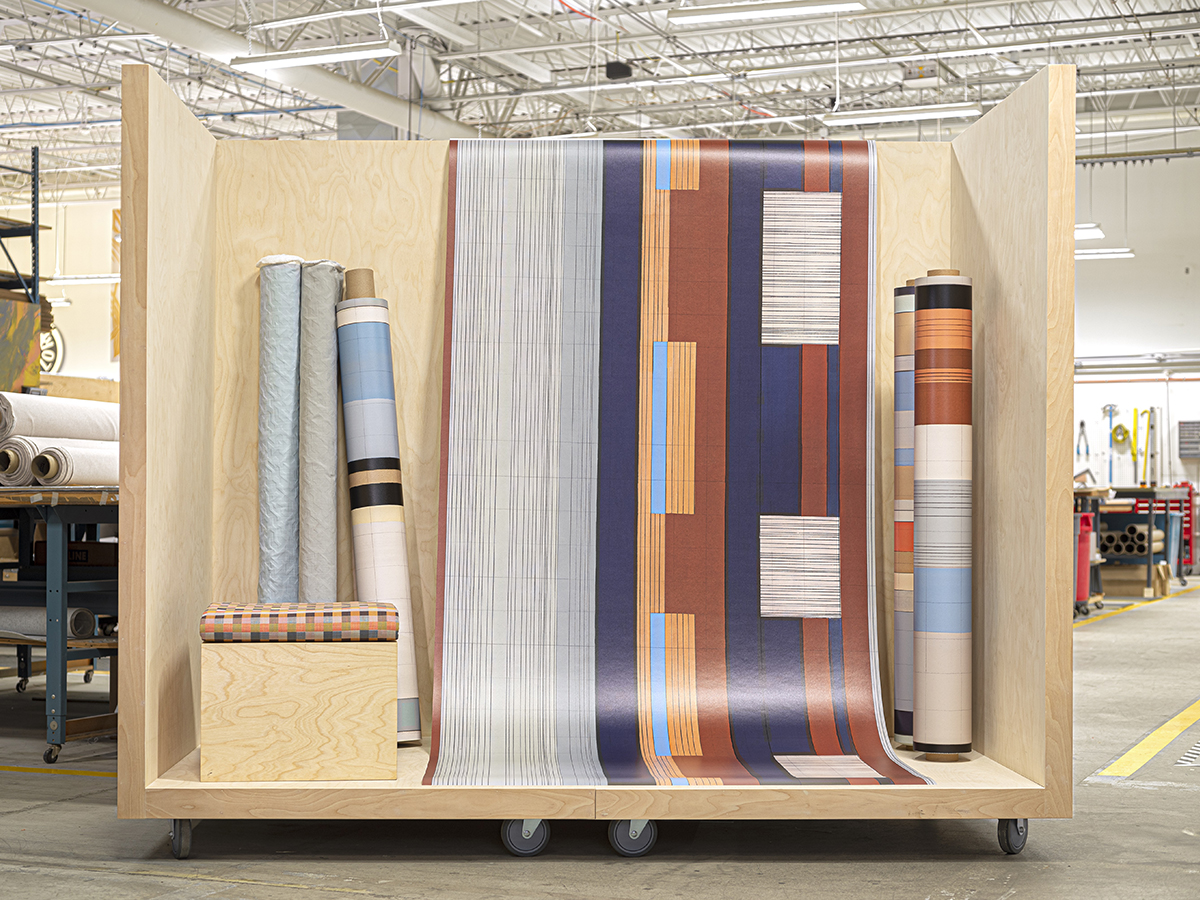 Bauhaus's 100th anniversary celebration continues with two new collections of textiles and wallcoverings by Designtex. Called The Bauhaus Project, the collections are based on designs by Gunta Stölzl (bottom two) and Anni Albers (top), two women who played a crucial role in developing the weaving program at the Bauhaus.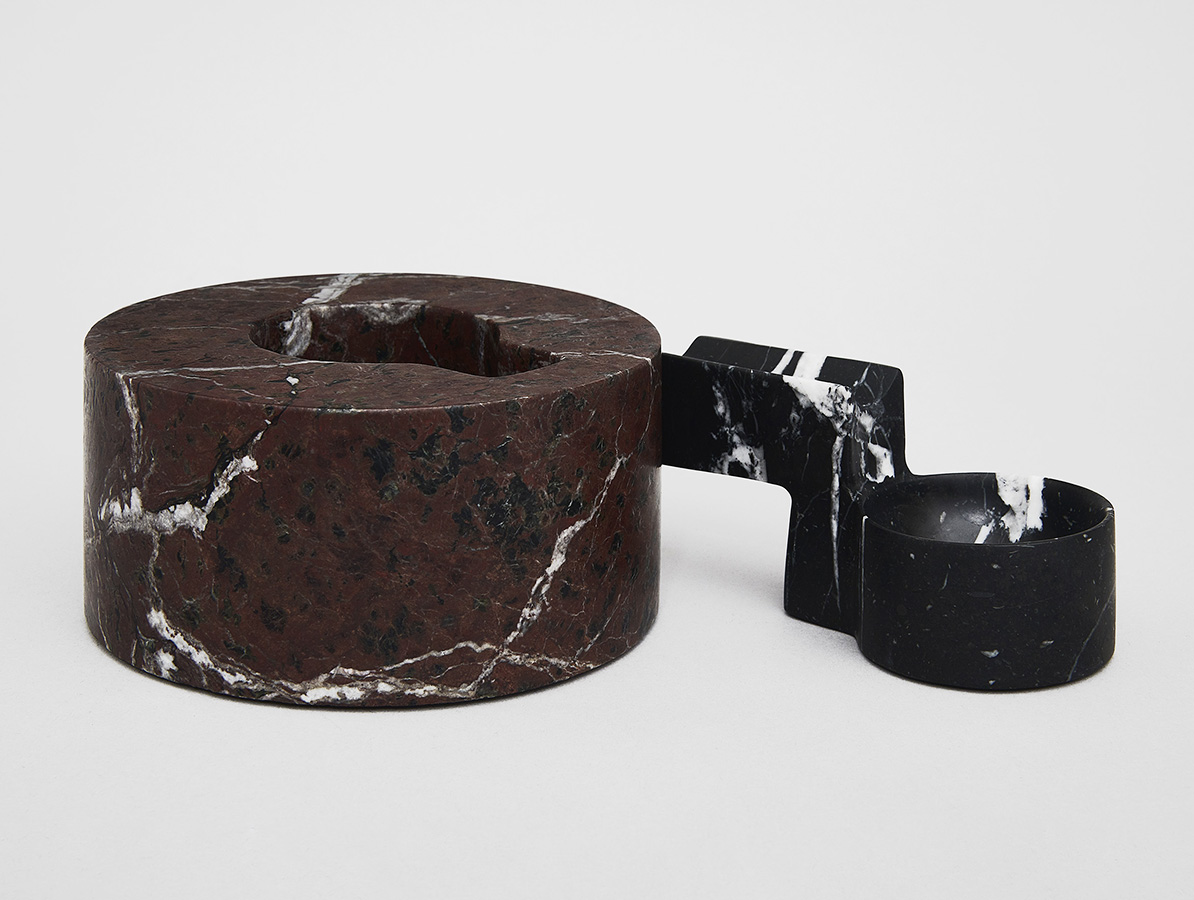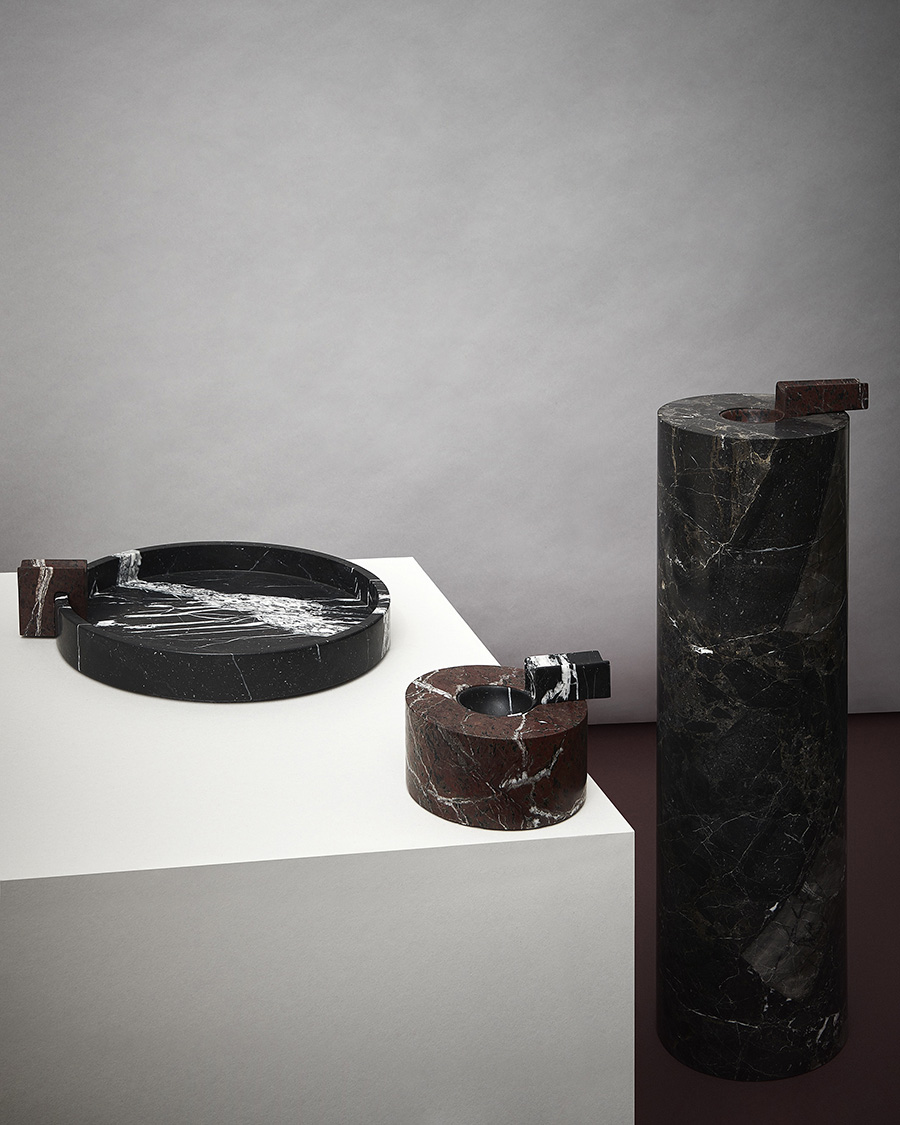 A lot of conflicting feelings about this new series of cigar ashtrays by Rodolphe Parente. On the one hand, these ashtrays are undeniably cool, made as they are from solid marble and using chic geometric forms. On the other hand, cigars are, well, kind of gross. Luckily these work equally well as sculptures or trays.
Exhibitions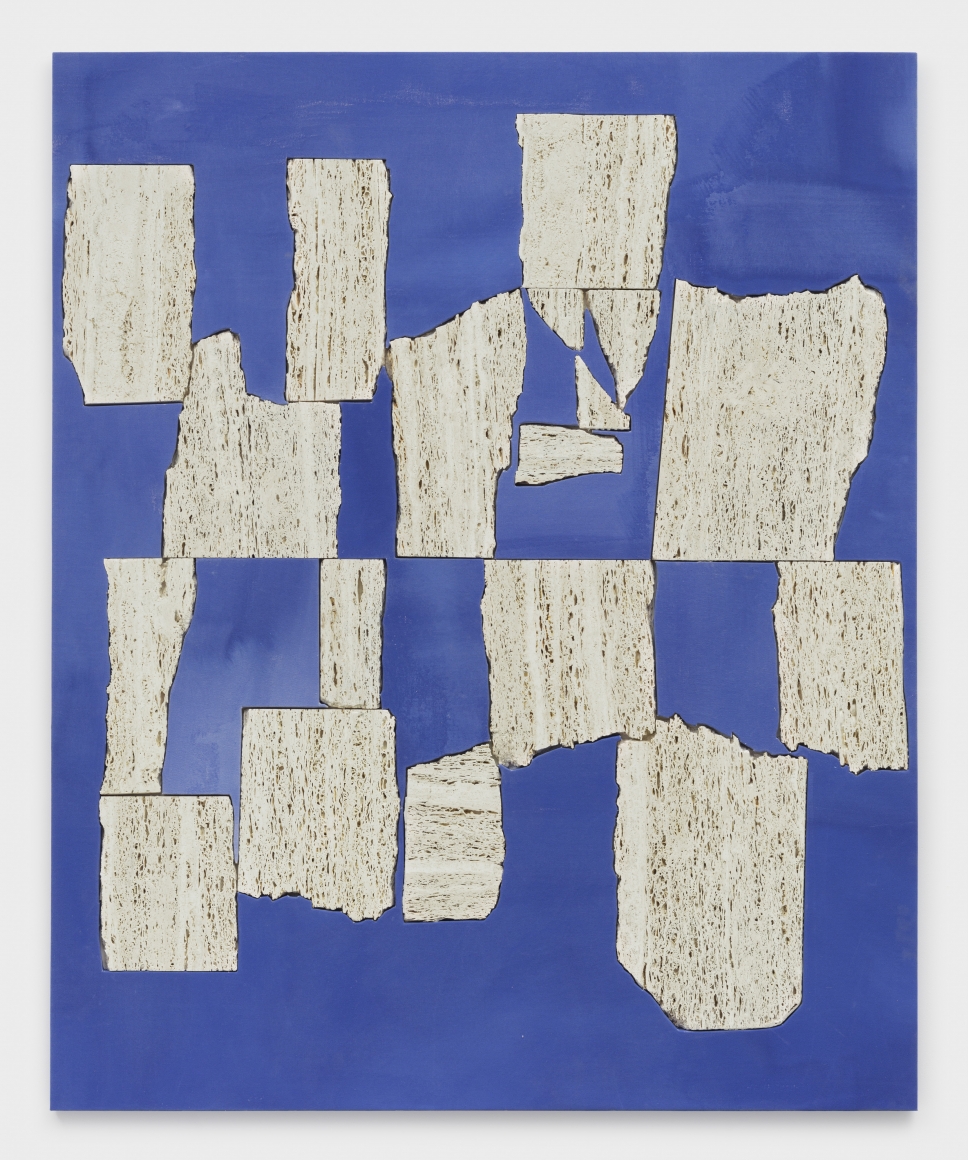 In Shanghai this weekend at Kayne Griffin Corcoran's booth at the West Bund Art & Design fair, we're digging these panels by Sam Moyer made from shards of travertine and painted canvas.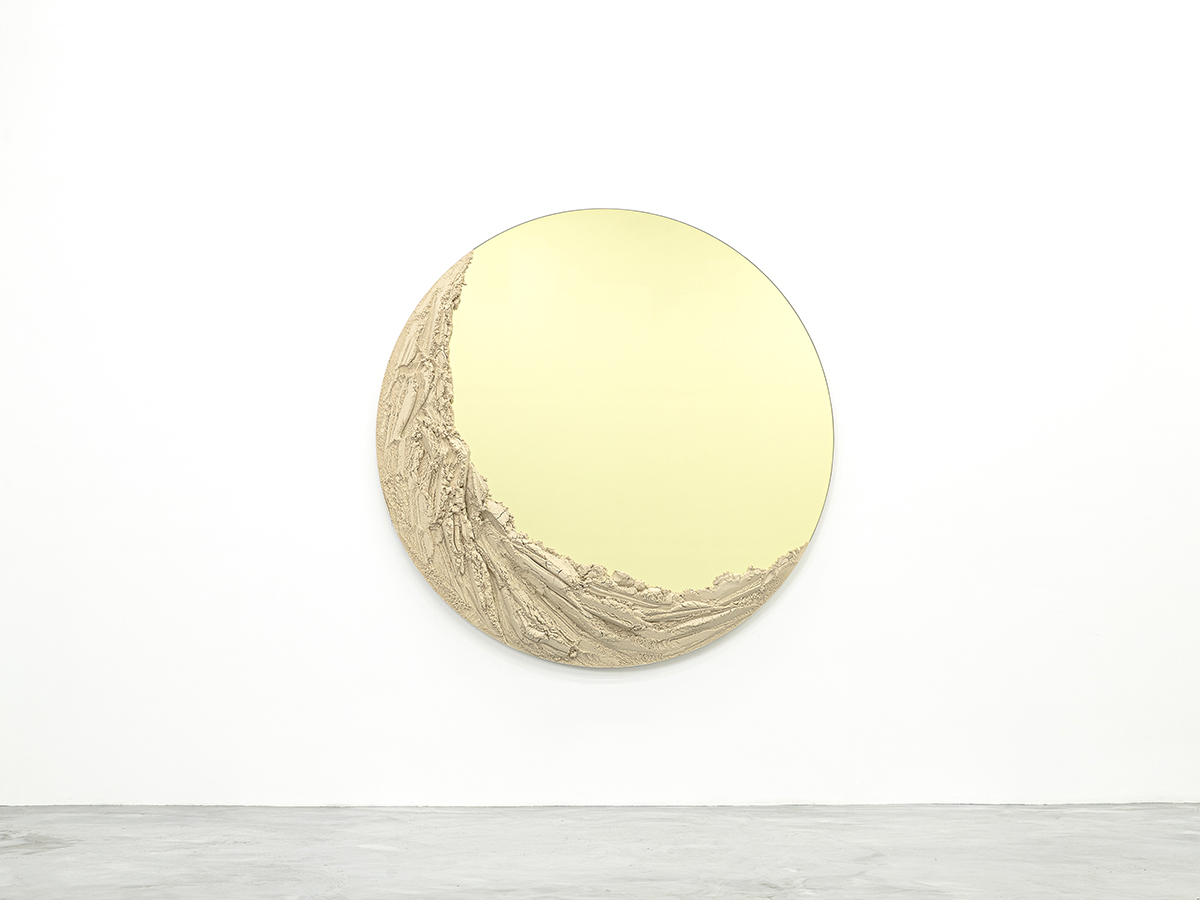 On view this weekend at Downtown Design Dubai is a trio of new mirrors by Fernando Mastrangelo in colored glass and hand-dyed sand. Called The Capital Collection, the pieces reference Dubai's natural landscape with this particular one being inspired by the sand, and two others inspired by waterways and sunsets.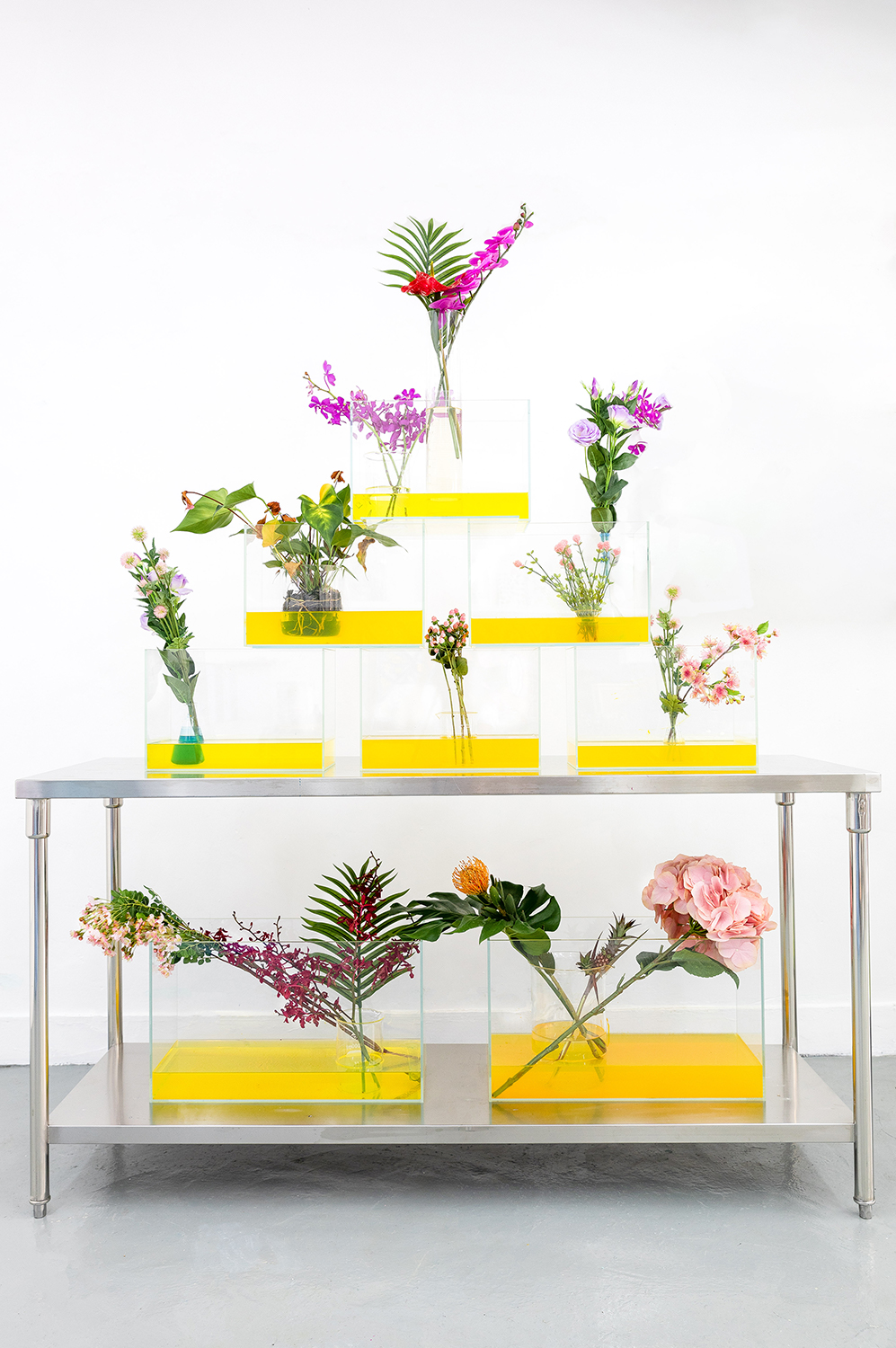 And at Denny Dimin Hong Kong is starting next weekend is Generation Regeneration, a solo exhibition by Greer Howland Smith, running through January 31. Howland Smith is interested in the cellular research of plant forms and biopolitics. "Within this body of work, she takes the organic forms of plants and studies the ecosystems of their life span – decay, regeneration and homeostasis. She uses this as a reference to a globalized sociopolitical status moving through decline and renewal as well as her own practice, which is an amalgam of ideas and systems that she generates and regenerates across different media."