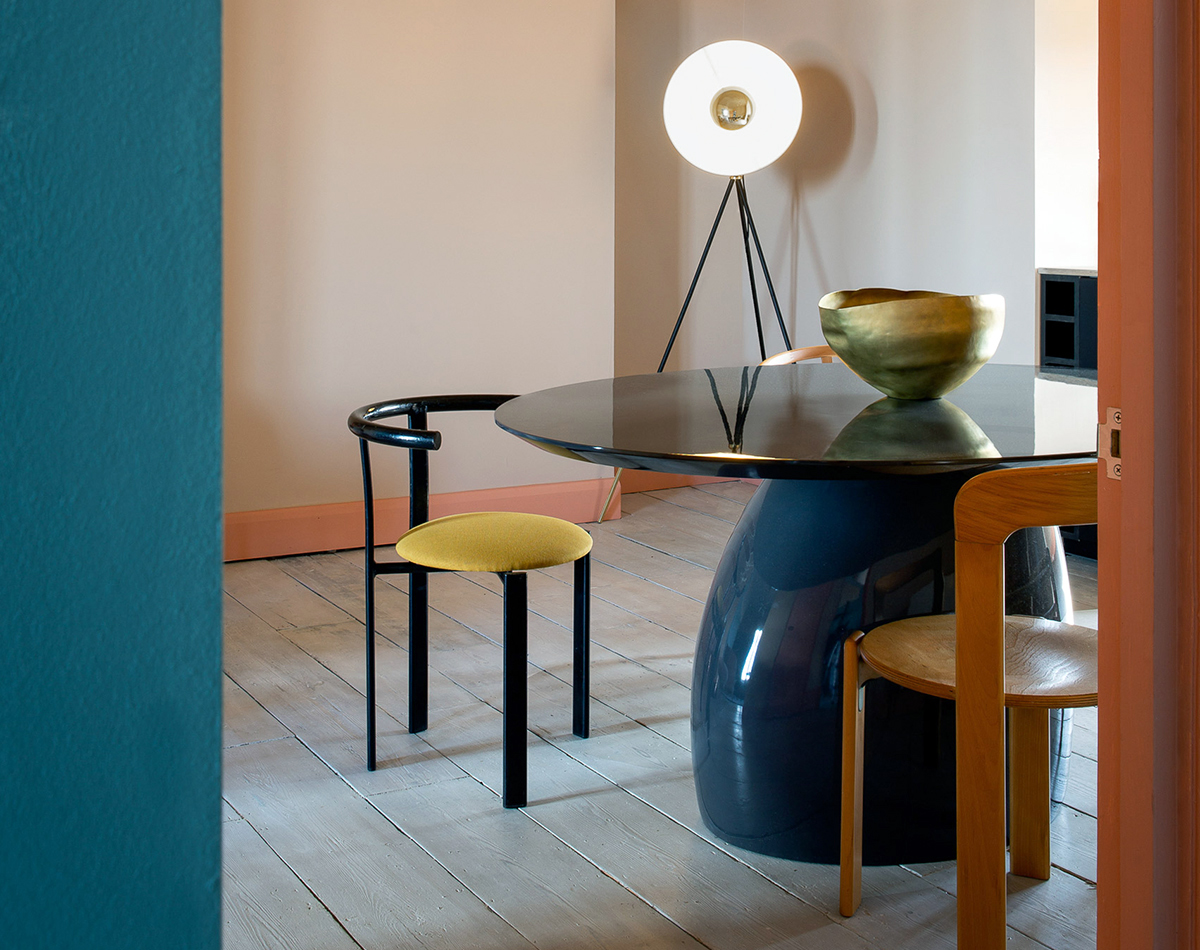 A weekly Saturday recap to share with you our favorite links, discoveries, exhibitions, and more from the past seven days. This week: travertine made a comeback, Bauhaus blankets did too, recycled mattresses became furniture, and high design made its way into a day spa in England (above). 
Discoveries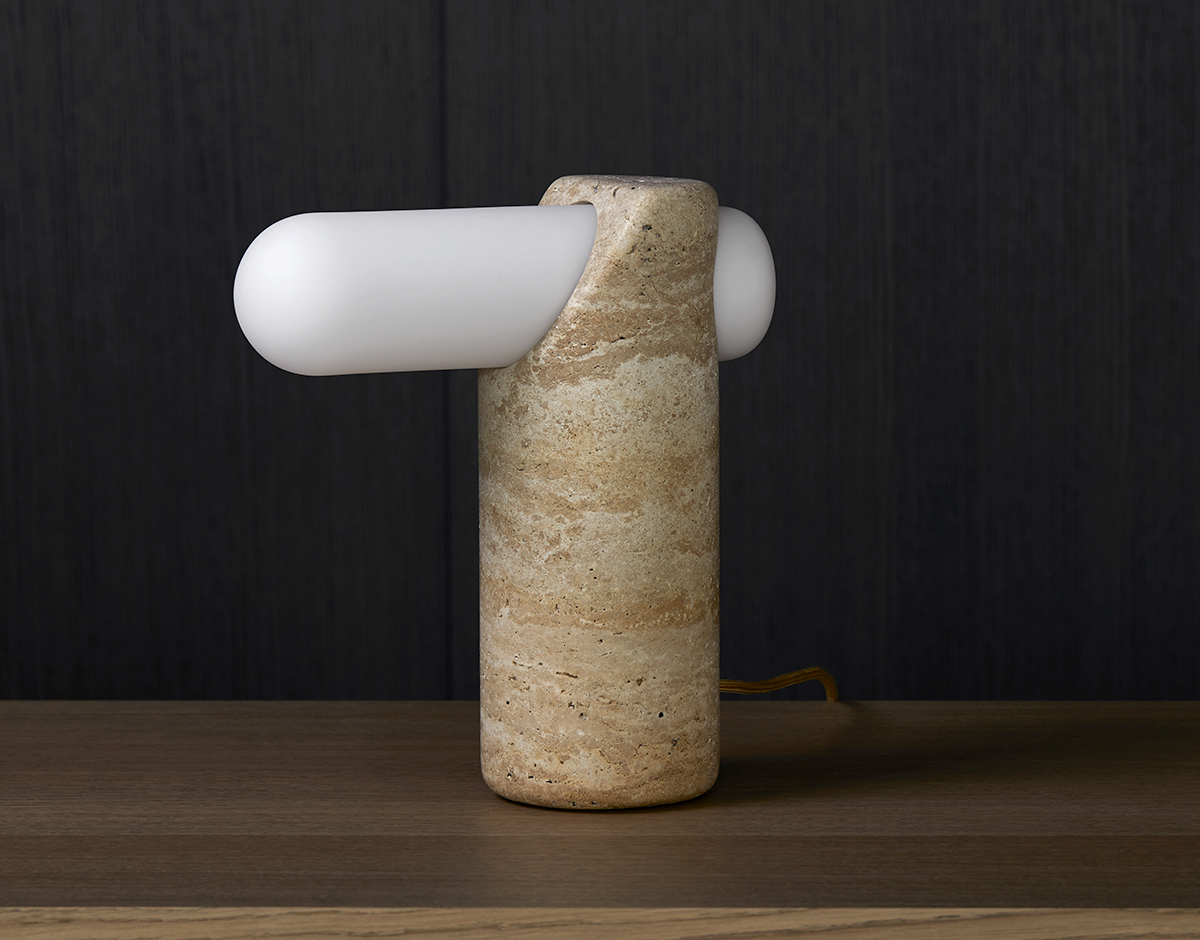 Is travertine a thing now? French brand Collection Particuliere has been producing bookends, bowls, and other objects in the material for the past couple of years — one of its newest additions being this bulbous desk lamp by Dan Yeffet — but we feel like we're starting to see it elsewhere, making us think it's about to steal a bit of market share from ubiquitous Carrara marble. We'll see.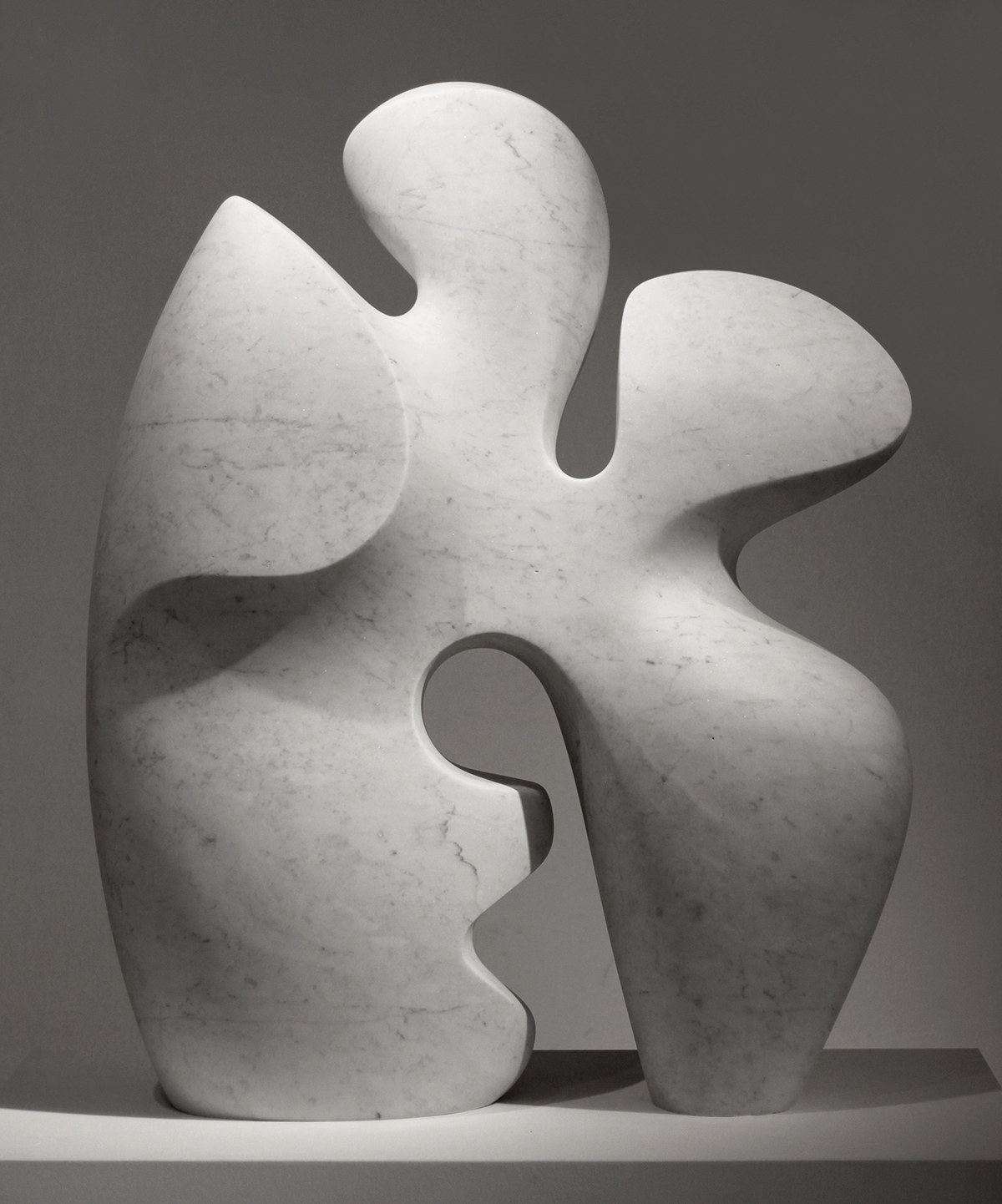 Speaking of Carrara marble, Miami design showroom Studiotwentyseven recently welcomed this epic sculpture into its collection, a 3-foot-tall, $30,000 hunk of the white stuff by artist Alicja Podgórska Birkner. We've scarcely met an abstract organically shaped modernist sculpture we didn't like.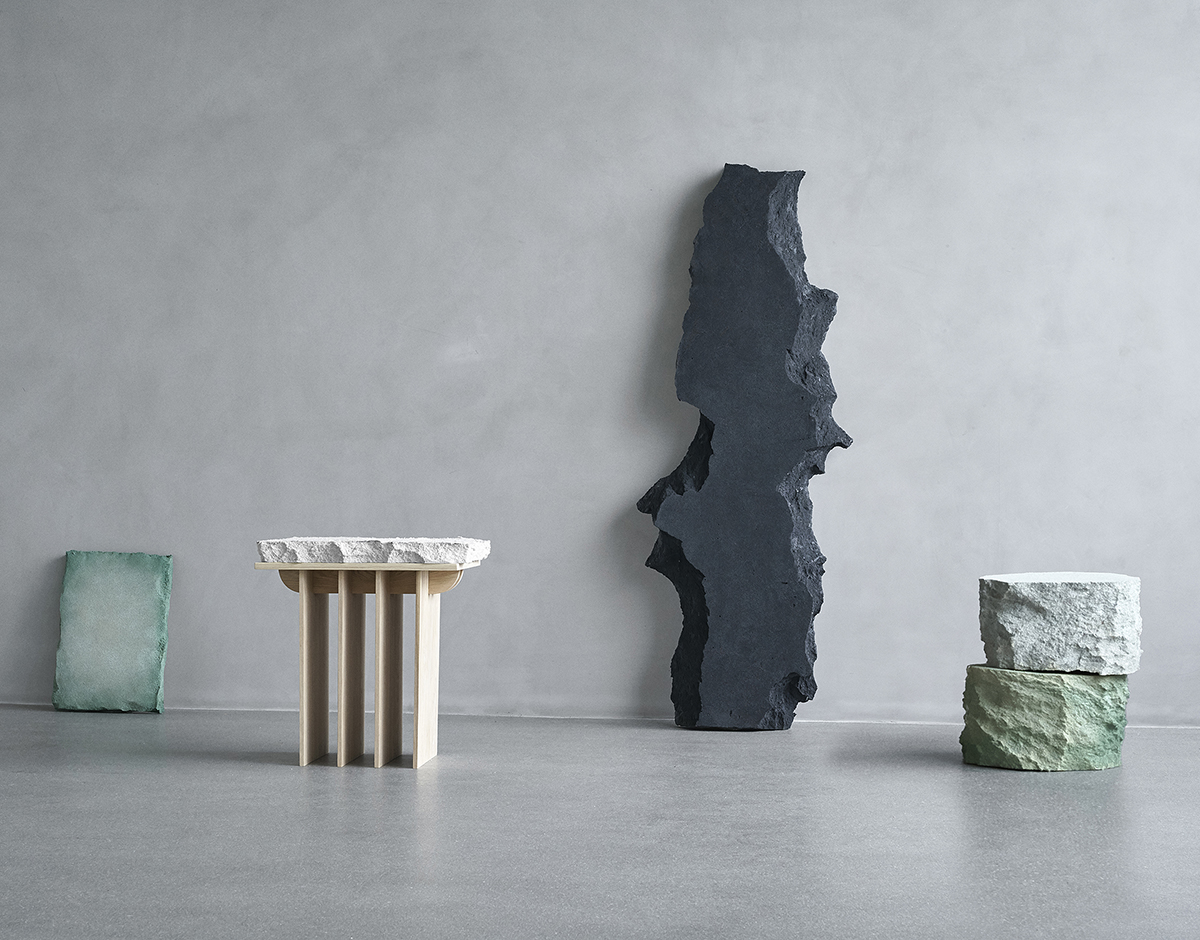 The tireless folks at Danish gallery Adorno recently organized yet another group exhibition of country-specific designs, this one called Novi and presented during Copenhagen's 3 Days of Design fair last week. Curated by Pil Bredahl, it featured the work of six female Danish designers and design studios, including Lea Nordstrøm, Kristine Mandsberg, Ragnhild Hjalmarsdottir, Stine Mikkelsen, and Artsign (Josephine Andredottir and Emilie Bobek), the latter of whom made our favorite project, above: a series of sculptural pieces made using recycled foam mattresses.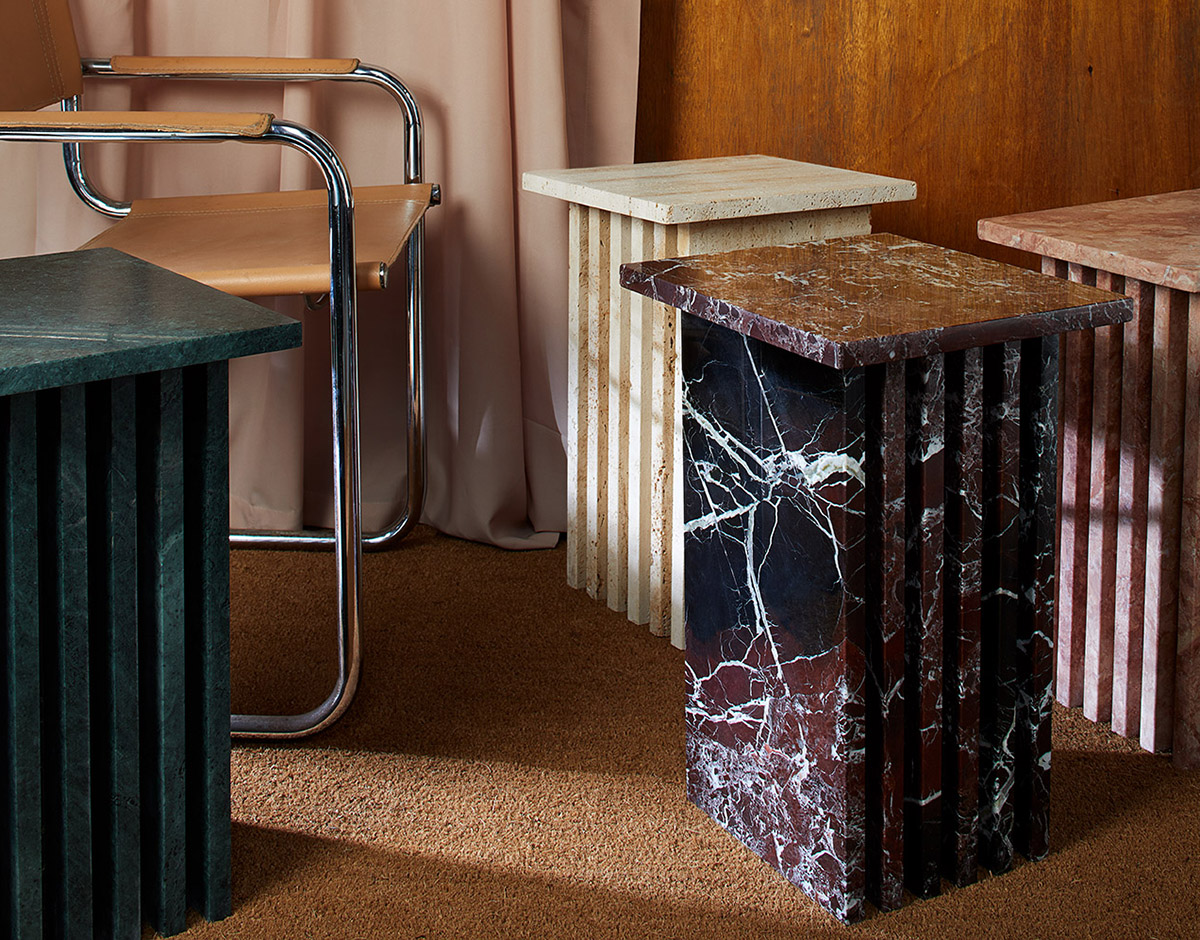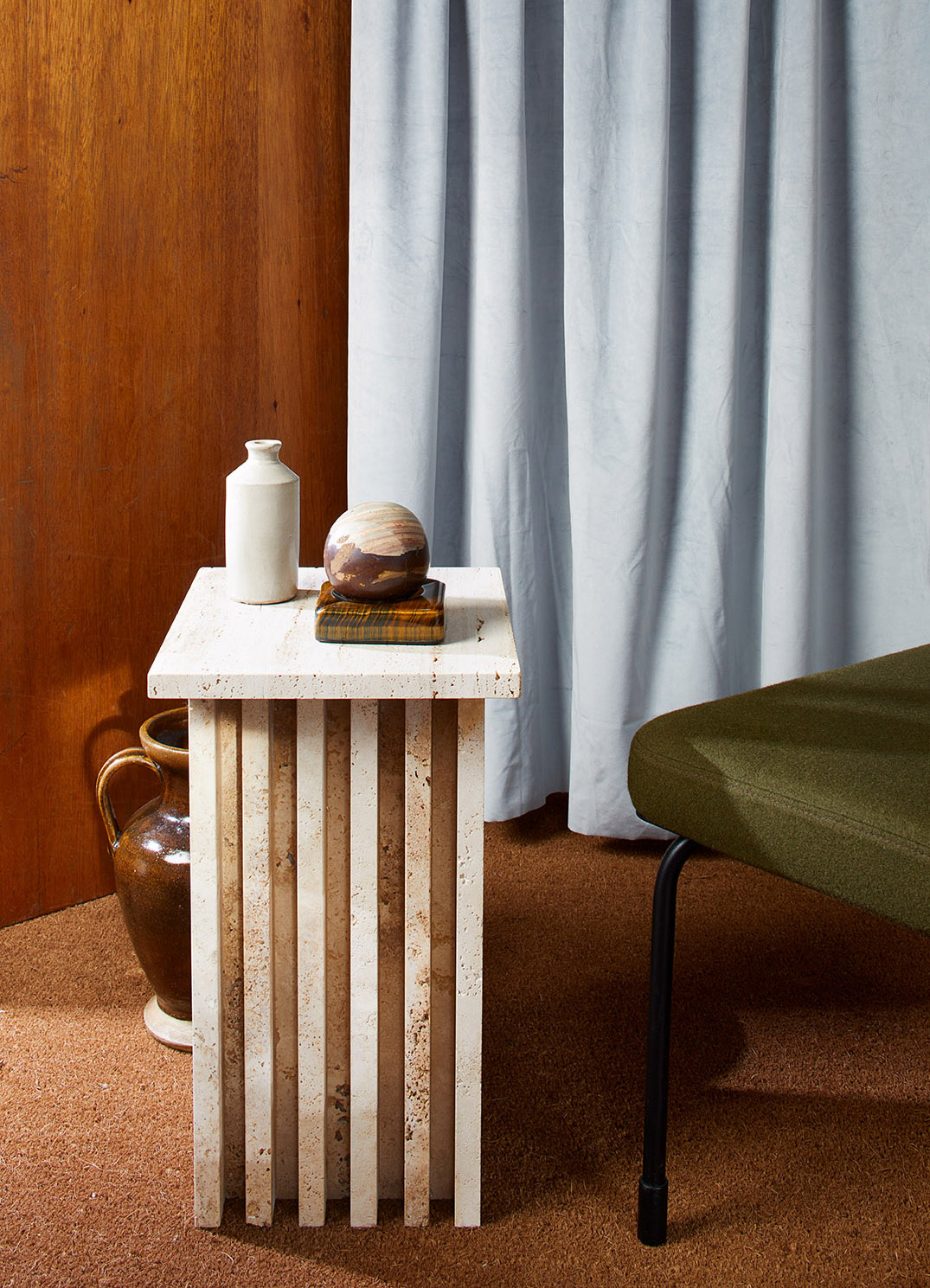 Okay, here's that travertine again, one of four stones that Johannesburg studio Lemon used for its new series of lithe, channel-cut Vondel side tables. This shoot is really making us long for wood-paneled walls.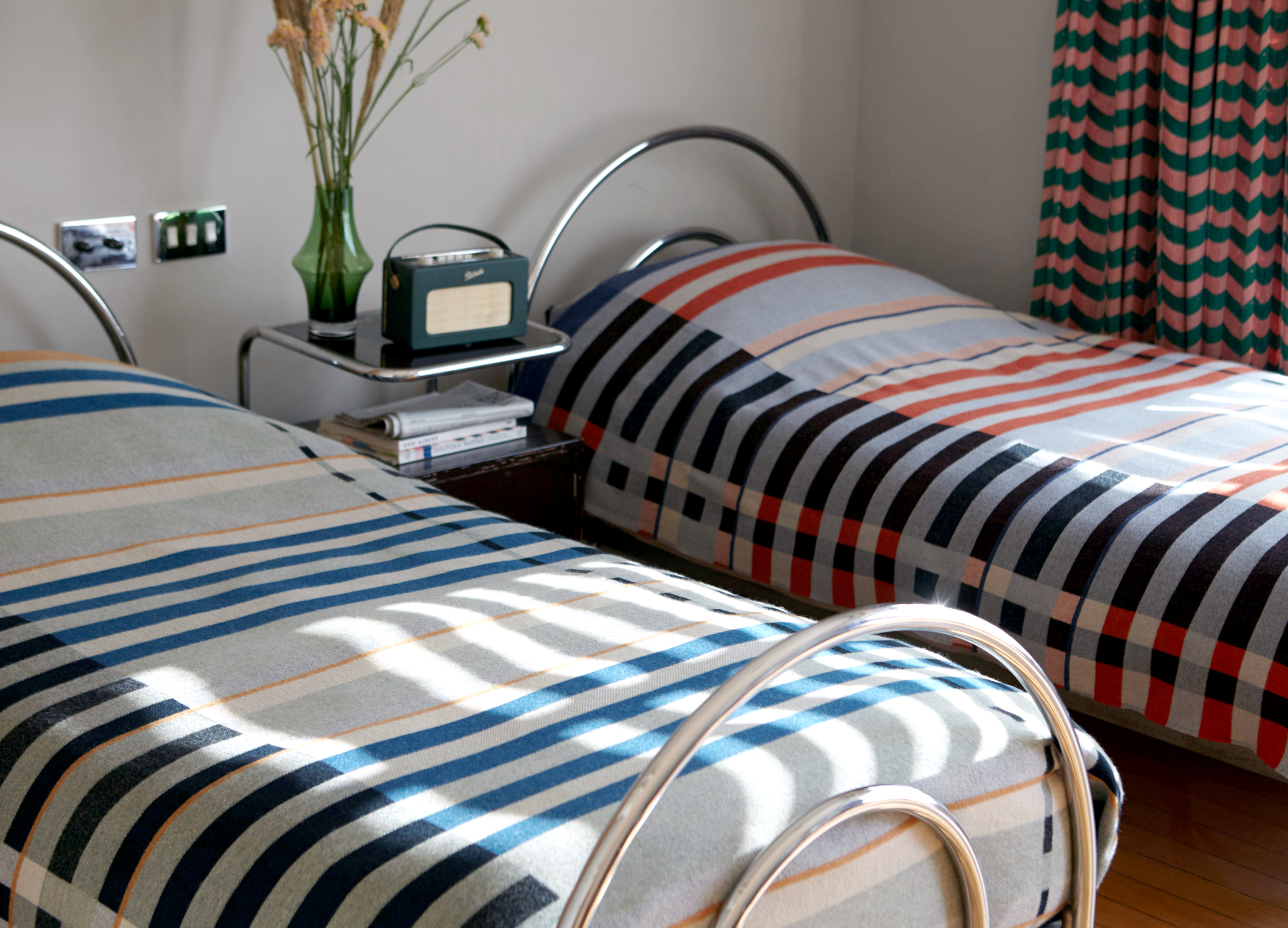 In other throwback news, the Bauhaus anniversary mania continued this week with the re-release by London textile studio Wallace Sewell of the blankets that Bauhaus legend Gunta Stölzl designed for the school's Dessau dormitories in 1926. Read more here.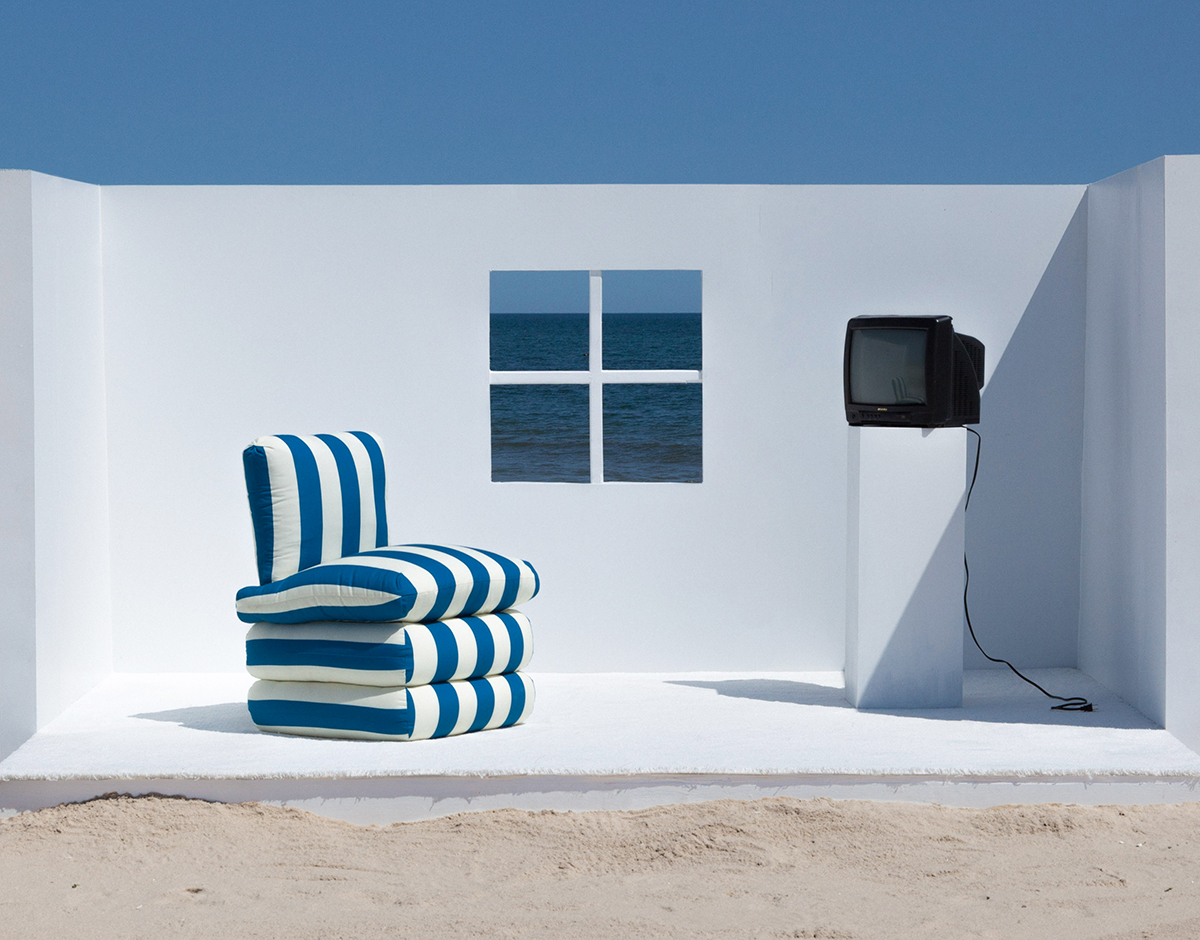 ASH NYC's latest release is a series of chairs that look like stacks of pillows, whose beach-furniture-esque stripes (in blue, green, yellow, or red) are celebrated perfectly in the press images. We had a hard time swallowing the price — $1,500 — but we had to remind ourselves that these only *look* like stacks of pillows; in actuality they've got a sturdy structure inside and proper upholstery on the seat and back.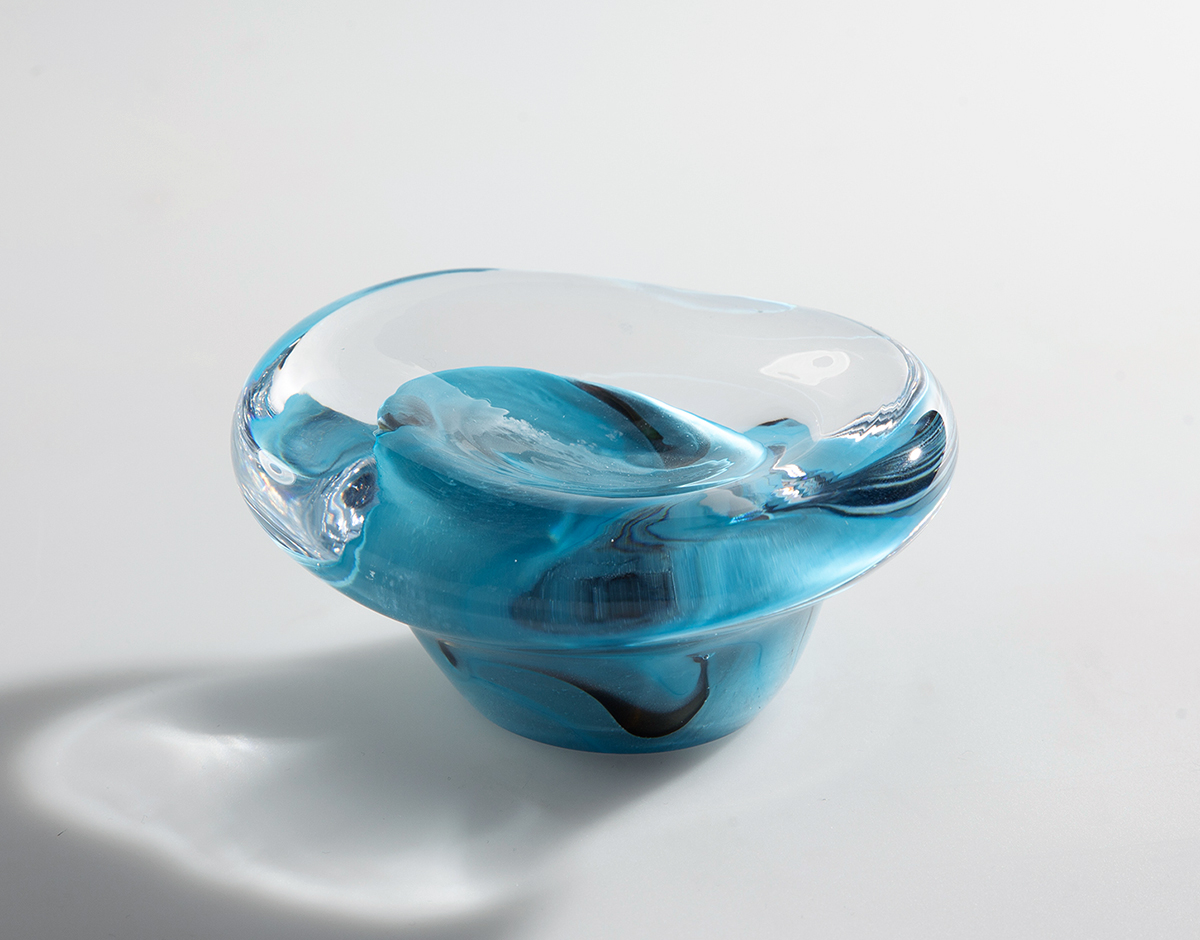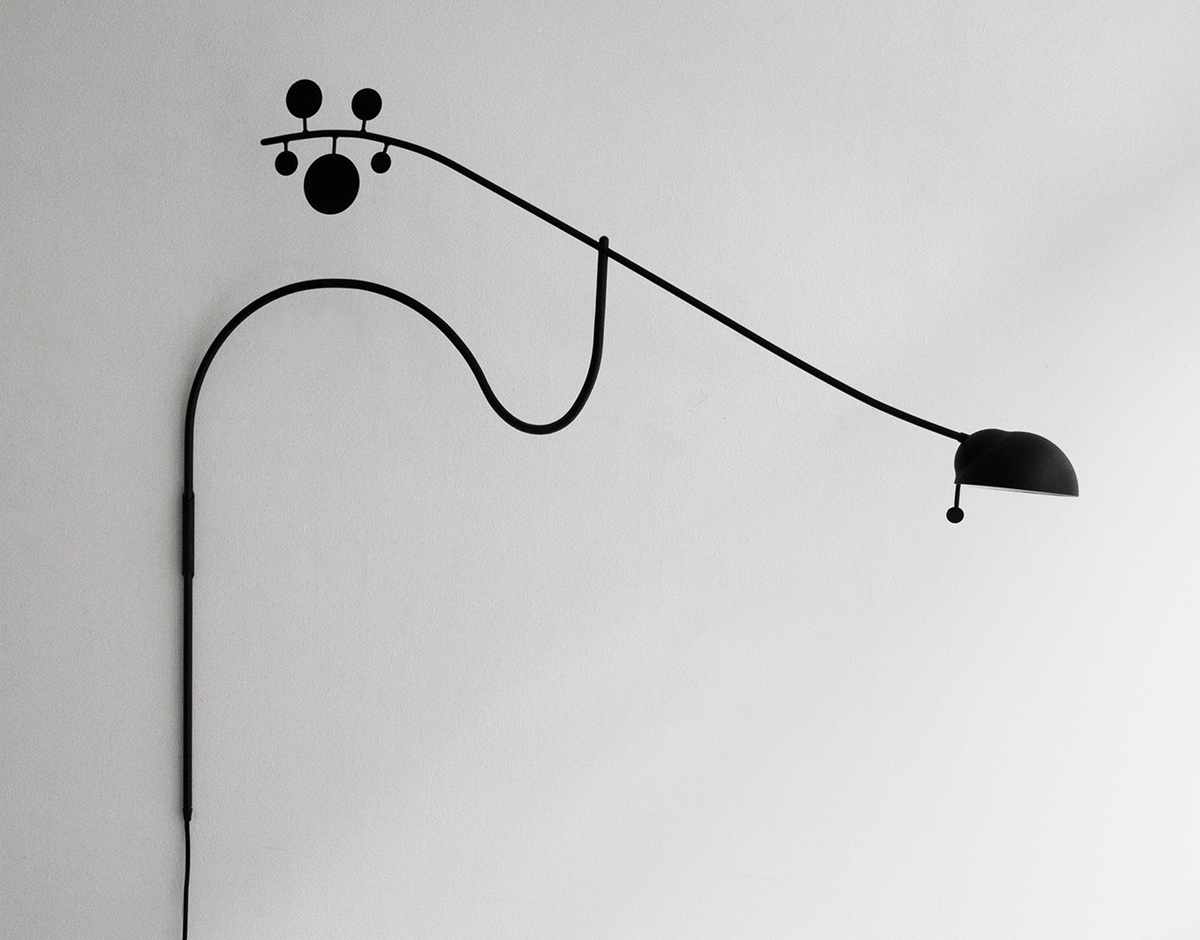 Jill wrote about one Beckmans graduate project in last week's Saturday Selects, but here are two more: a collection of brightly colored, lumpy glass vessels by Olivia Tognelli Bronton that includes this pretty blue bowl, and a creatively shaped wall lamp by Anna Herrmann (which happens to fall under our current trend watch on wavy lamps, also mentioned last Saturday).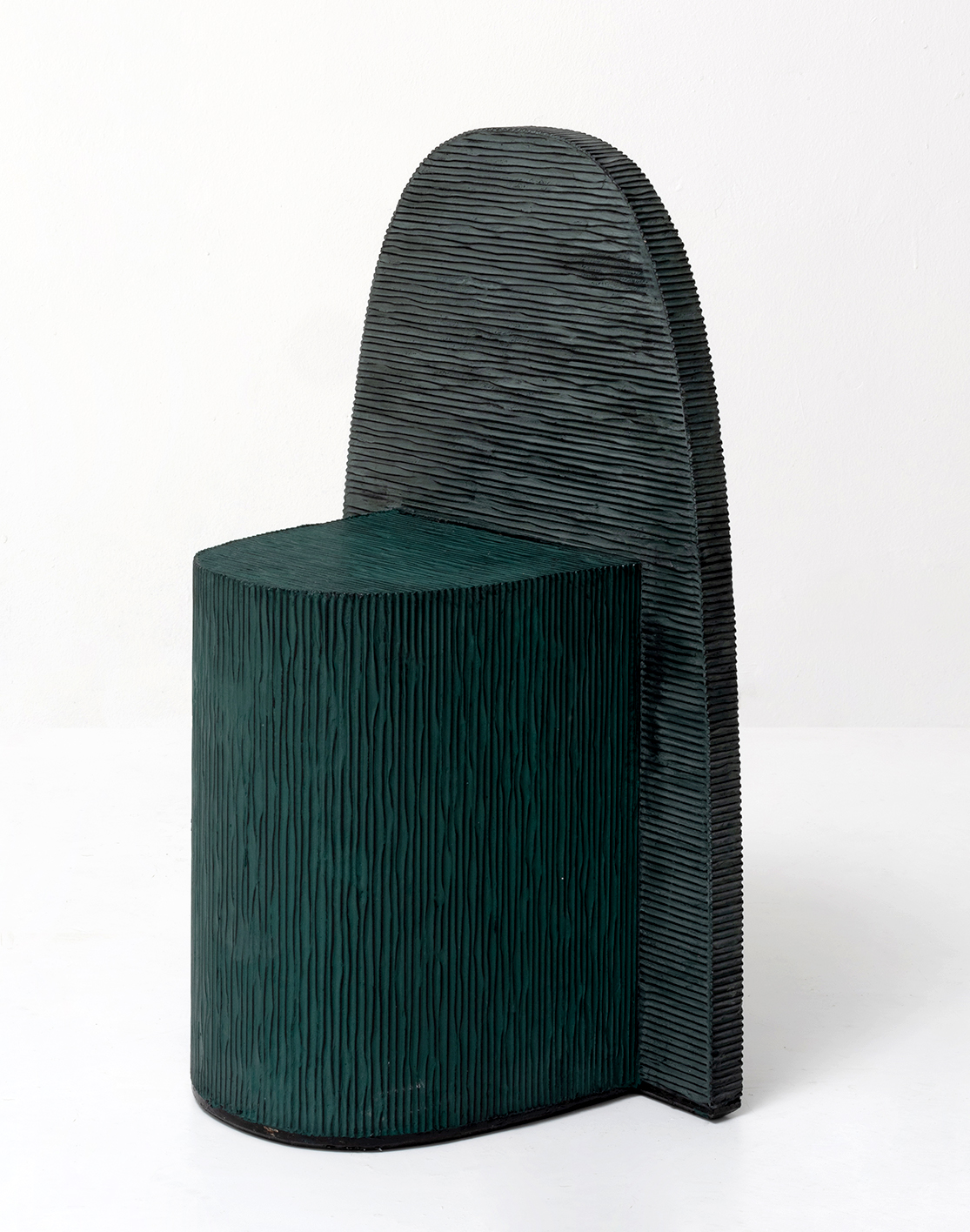 We like the subtlety of this new chair by Korean designer Chiho Cheon, which has a very elemental form but is made from cement cast in corrugated cardboard, so its surface is covered in a wonderfully irregular ribbed pattern.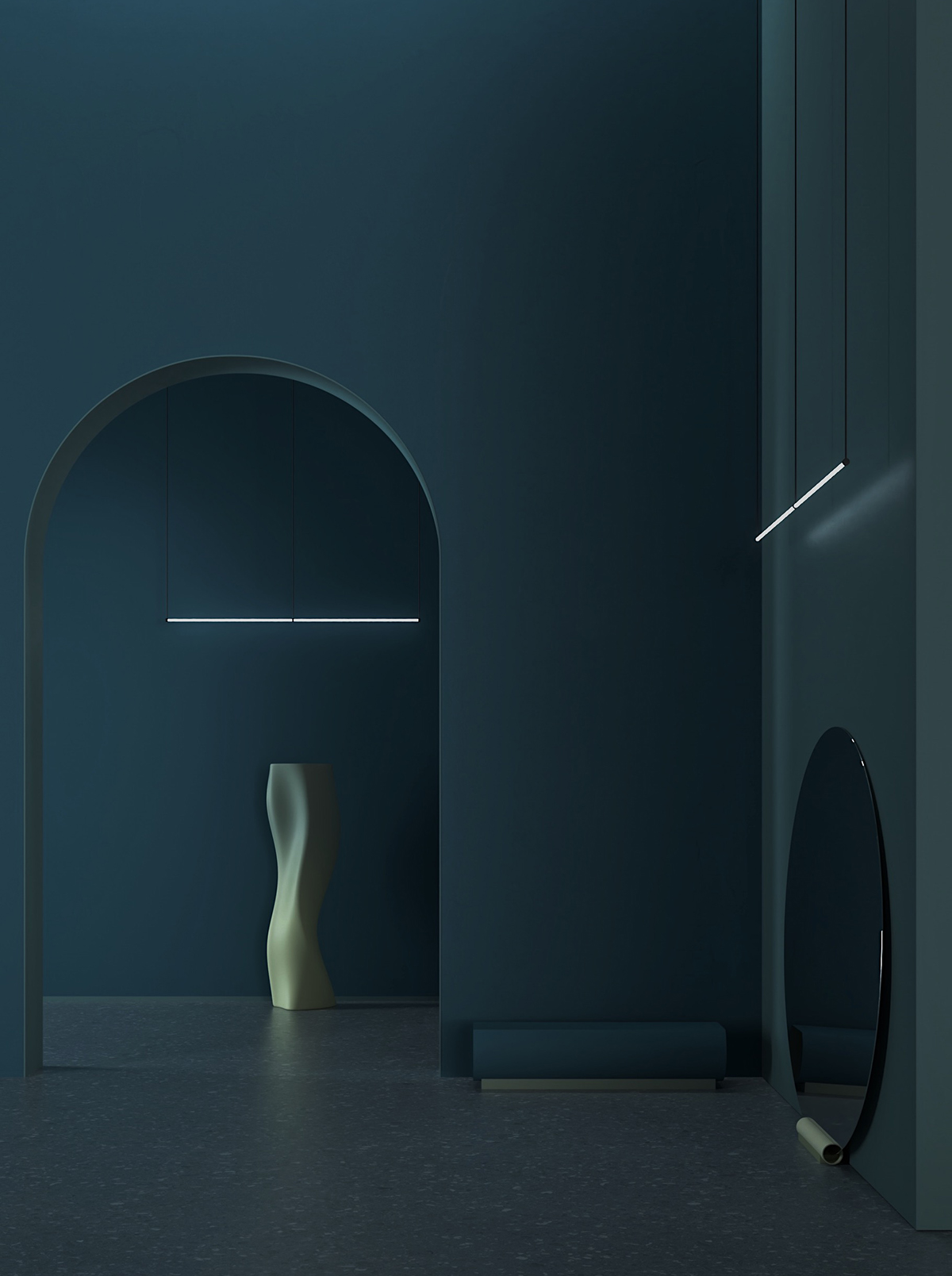 Ever since we started tracking the rise of 3-D rendered fantasy interiors TK years ago — Tom Hancocks being our first introduction to the genre — the number of practitioners posting their imagined spaces on Instagram has increased exponentially, yet they're really all doing such killer work. Our latest love is Stefano Giacomello (stefo_rotolo on Insta), whose rooms are often populated by furniture and objects that we assume are invented by Giacomello himself. This all-blue room with a sinuous green sculpture recently caught our eye.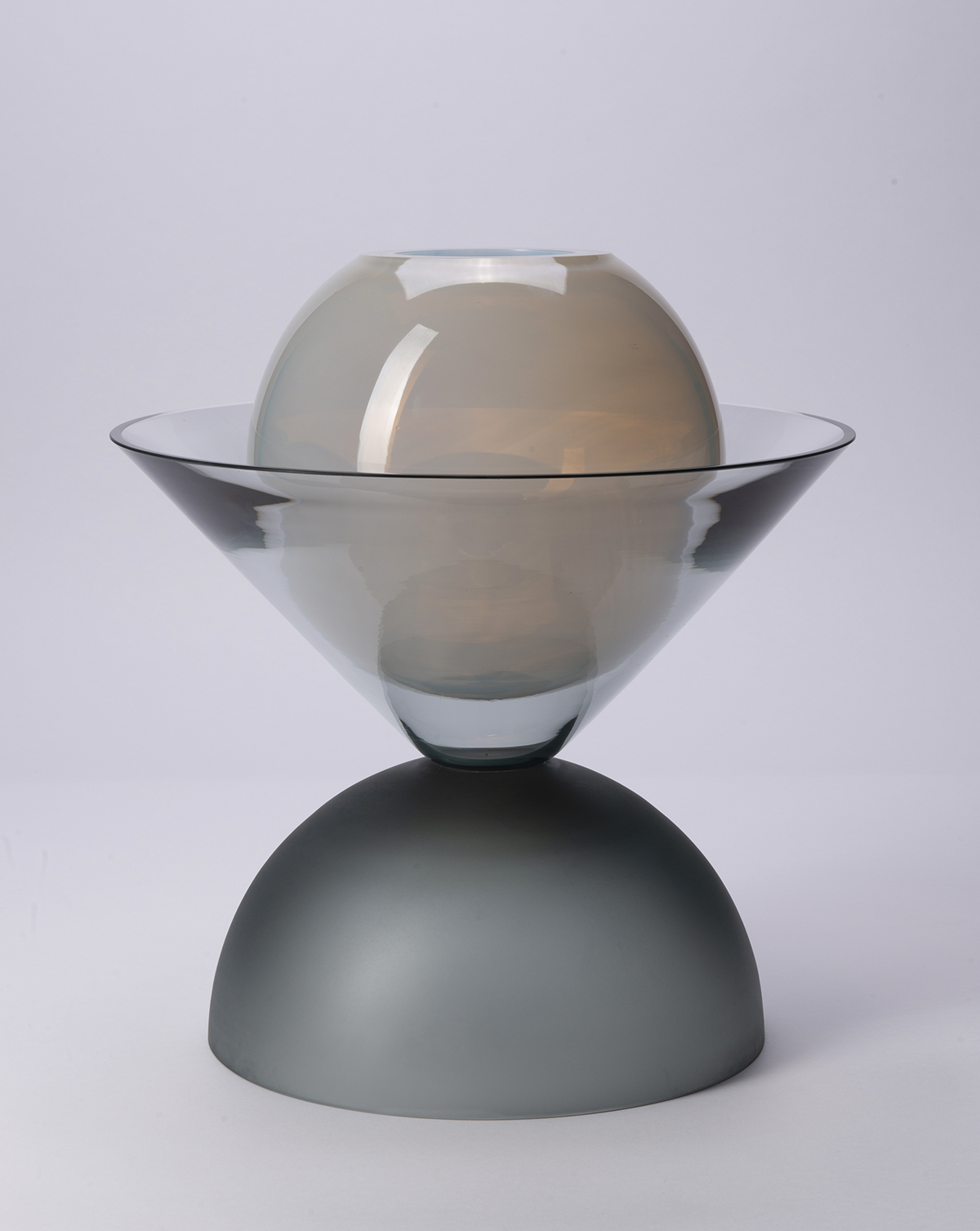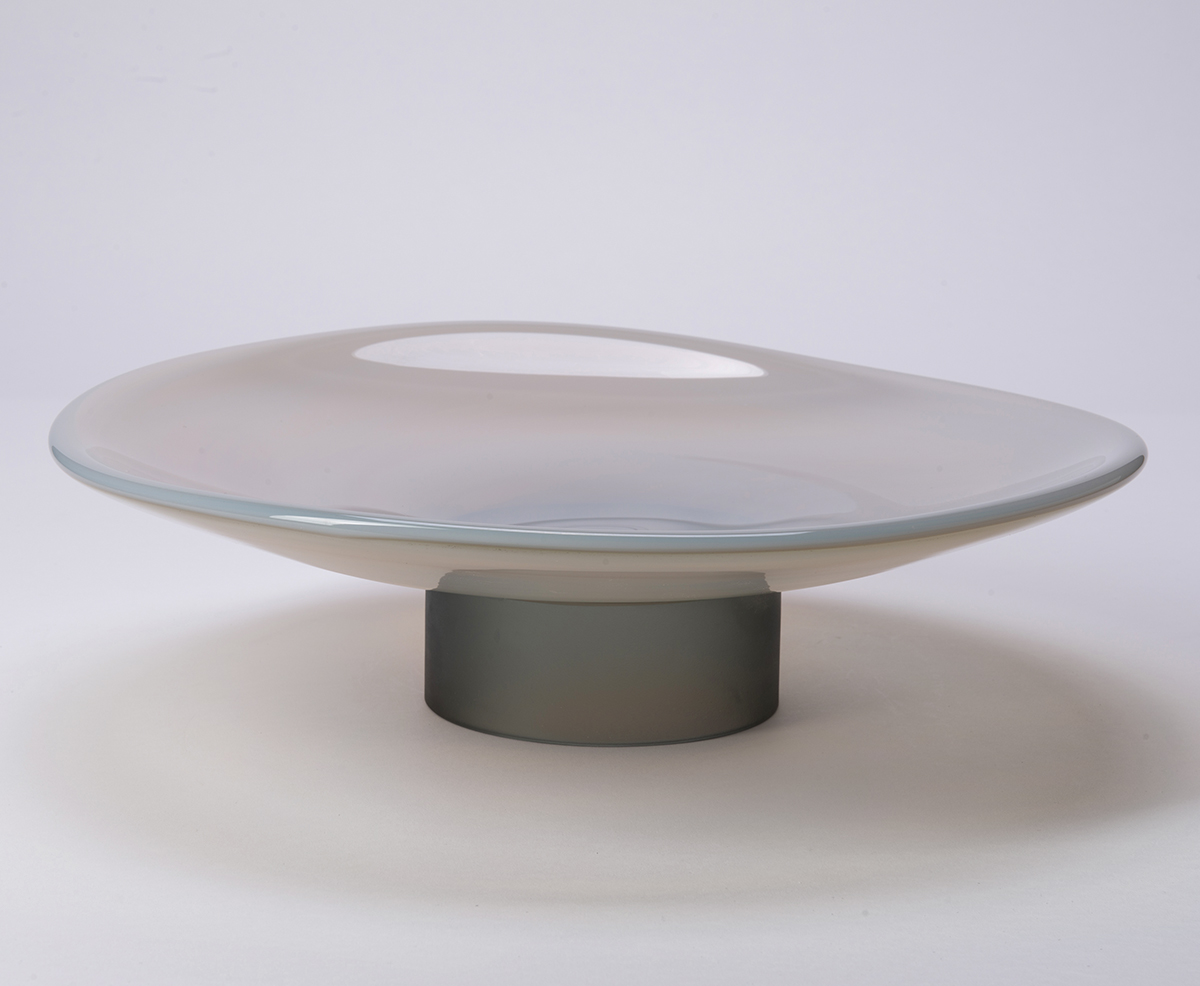 In Milan this past April, Treviso-based duo Zanellato/Bortotto debuted a collection of Murano glass vessels for the Italian brand Visionnaire Home Philosophy, called Equilibri, and we just got images of the pieces, our favorite being the two above.
Interiors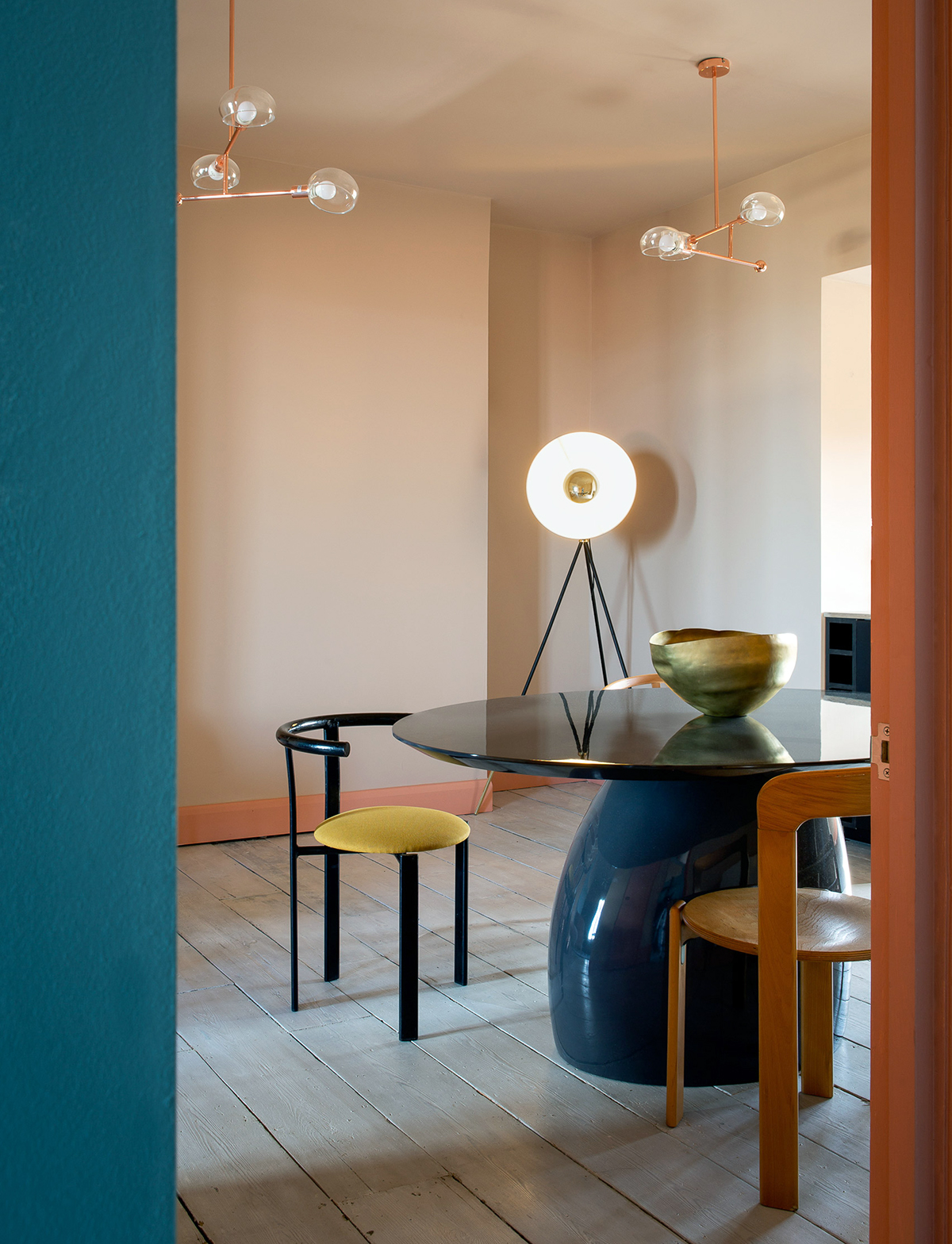 Also spotted on Dezeen this week, a day spa in Margate, England, that looks like no other day spa we've ever seen. Strangely enough the interiors were designed by the spa's owner, Dom Bridges; in some places its color-blocked walls sort of remind us of Note Design architect Daniel Heckscher's house. More images of the spa here.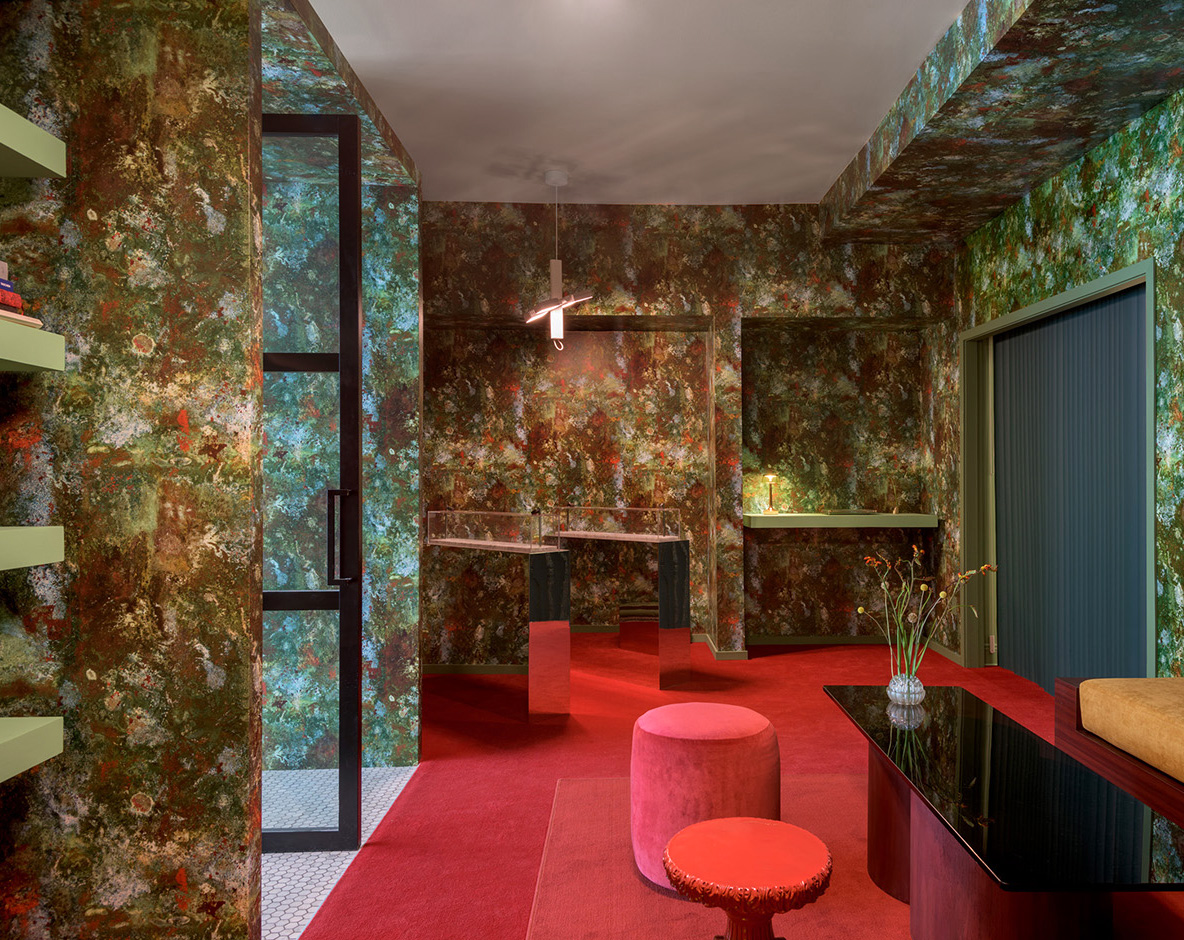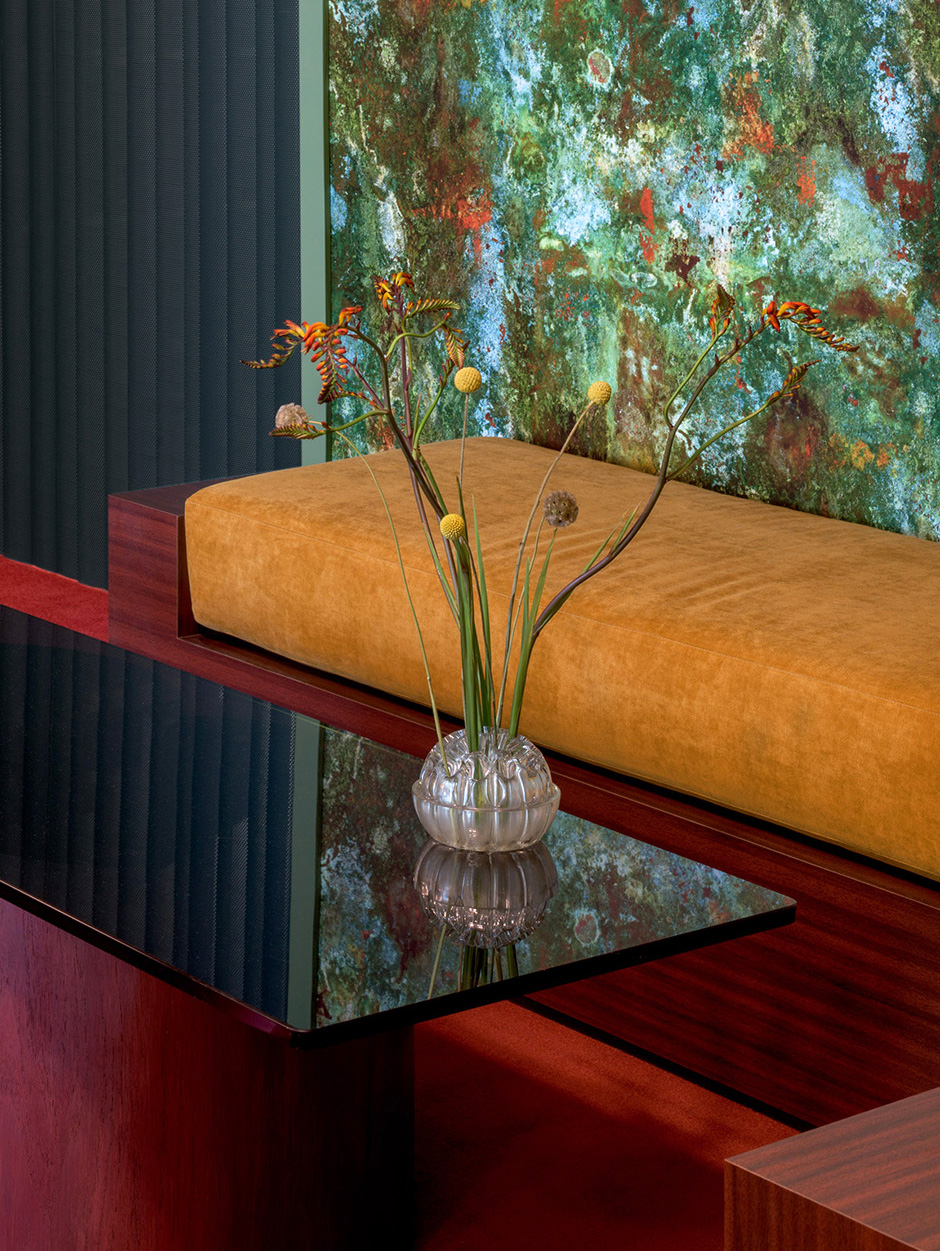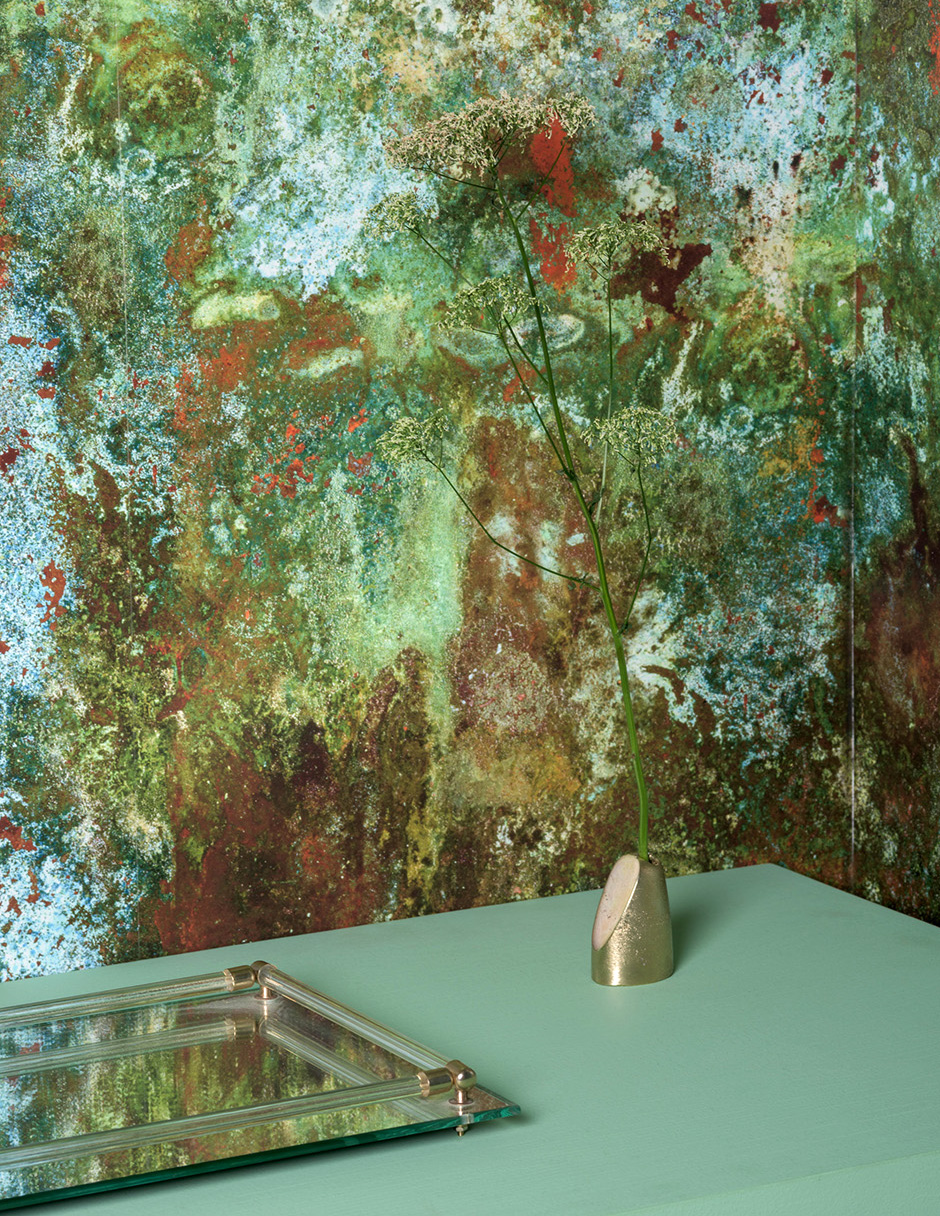 Even though, if you look closely, they resemble a cross between lichen, corroded metal, and some sort of colorful yet virulent overgrowth of mold, we are obsessed with the wallpapered walls in this project by Montreal design firm Studio Kiff. It's a local jewelry store called Myel.
Exhibitions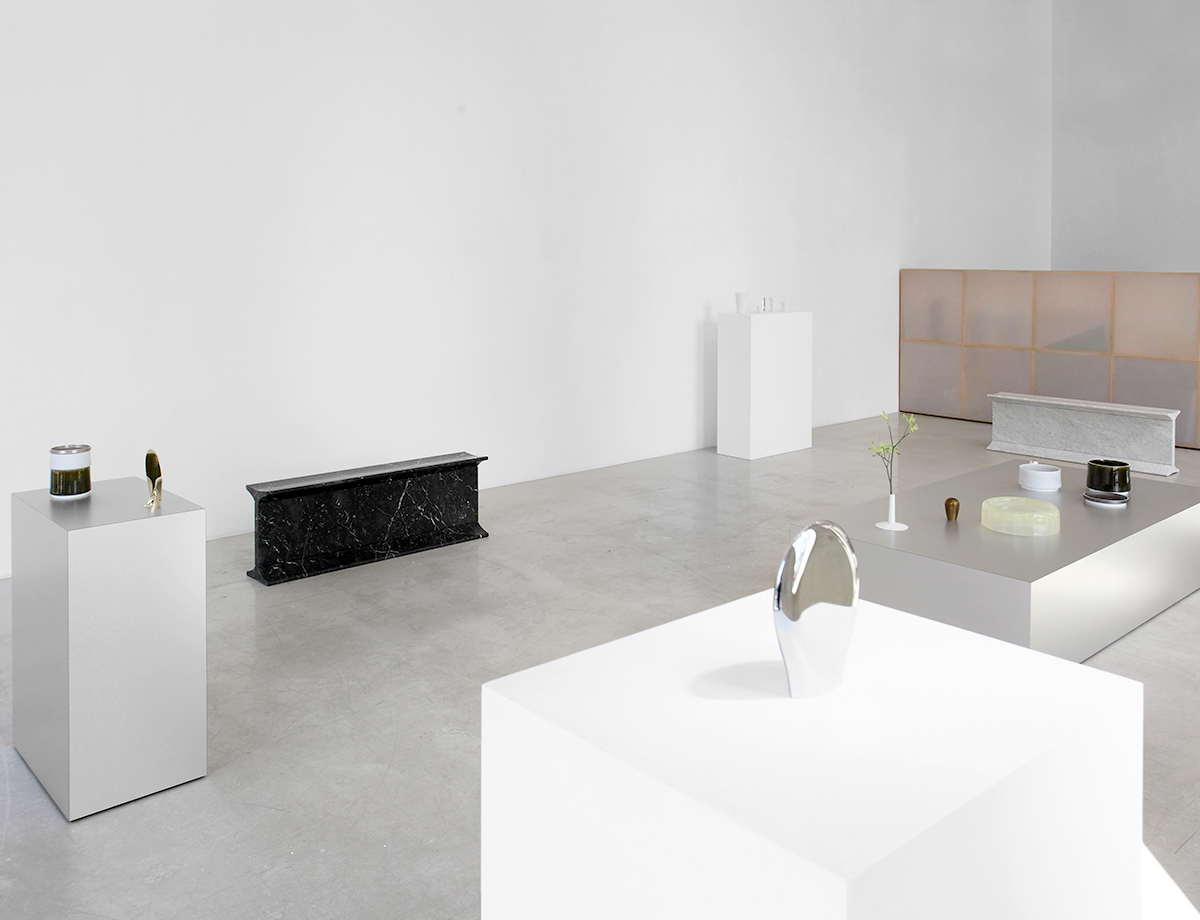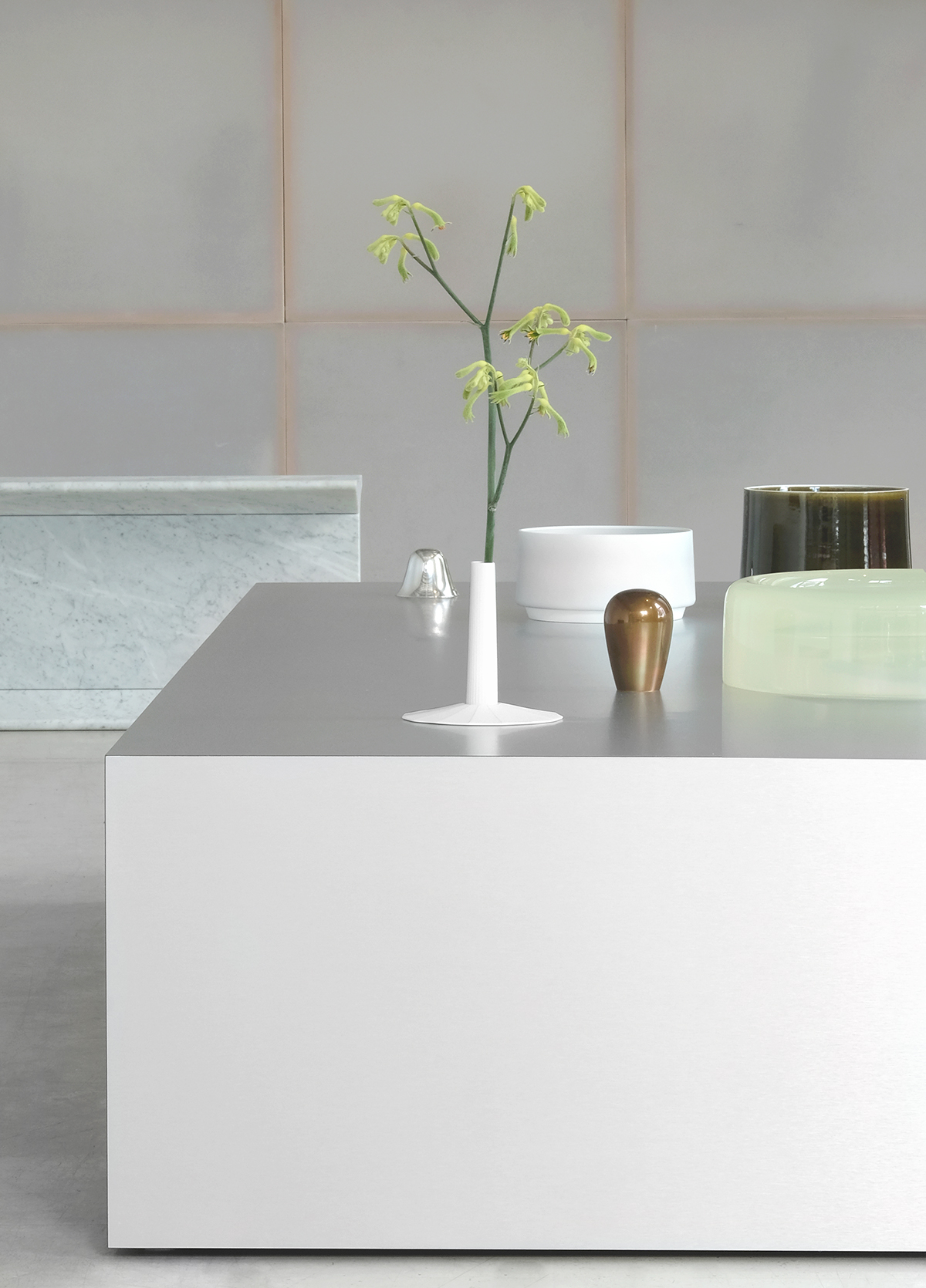 Our appreciation for the work of Dutch minimalist Tijmen Smeulders is well documented, so it's nice to see him get a solo show at Galerie Vivid in Rotterdam, on view through June 30. That icy green glass bowl is from 2015 but we love it just as much as the day we first saw it, sigh.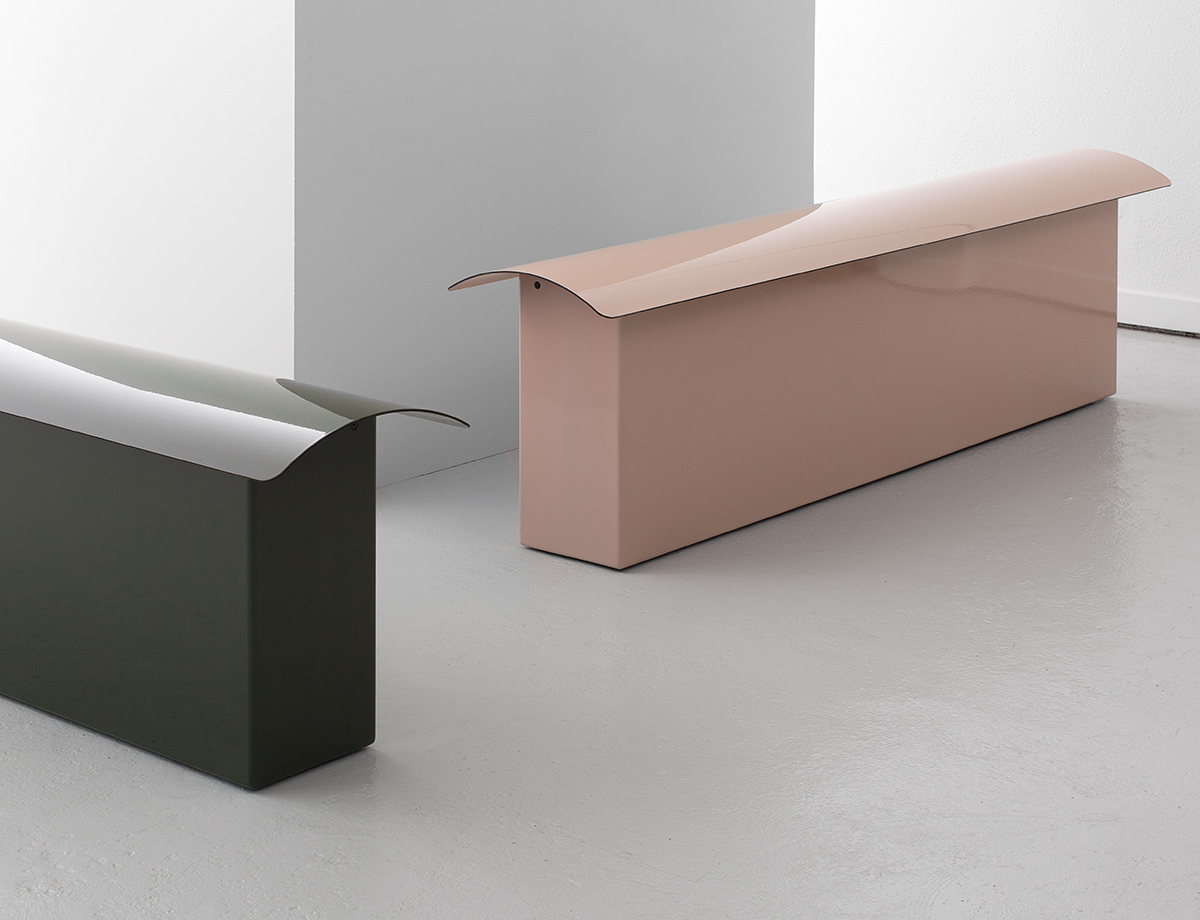 The 2019 Fiskars Village Art & Design Bienniale has a very apropos theme, at least for those of us living in the US and Europe: "How can one become better at living together while dealing with differences?" In this case they're talking about art and design — the biennial treating those two disciplines as discrete entities with their own presentations — but anyway. The design half of the show, curated by Jasper Morrison, is taking the form of benches commissioned from 18 different designers, including Martino Gamper and Maria Jeglinska; the ones above are by Julien Renault.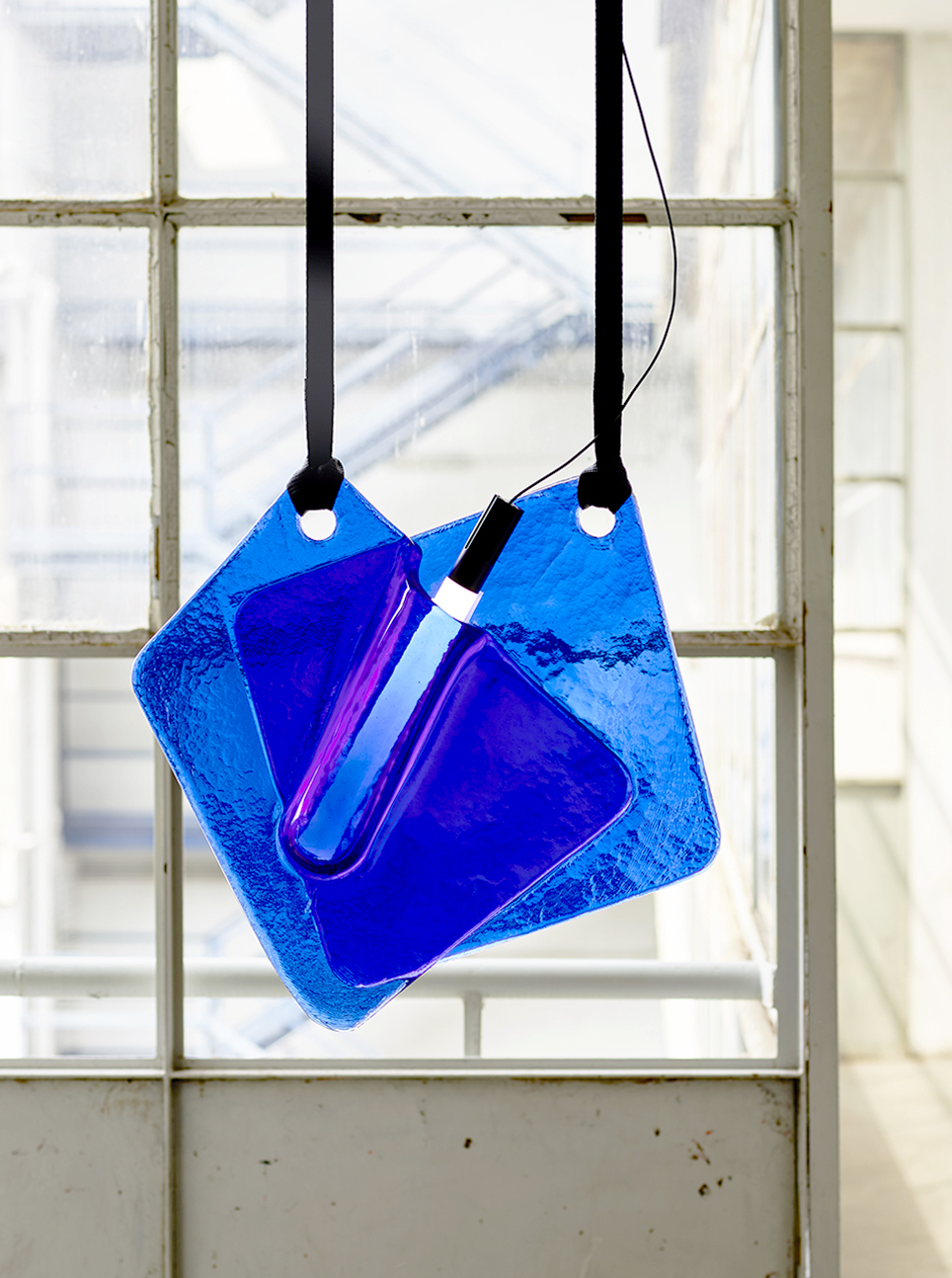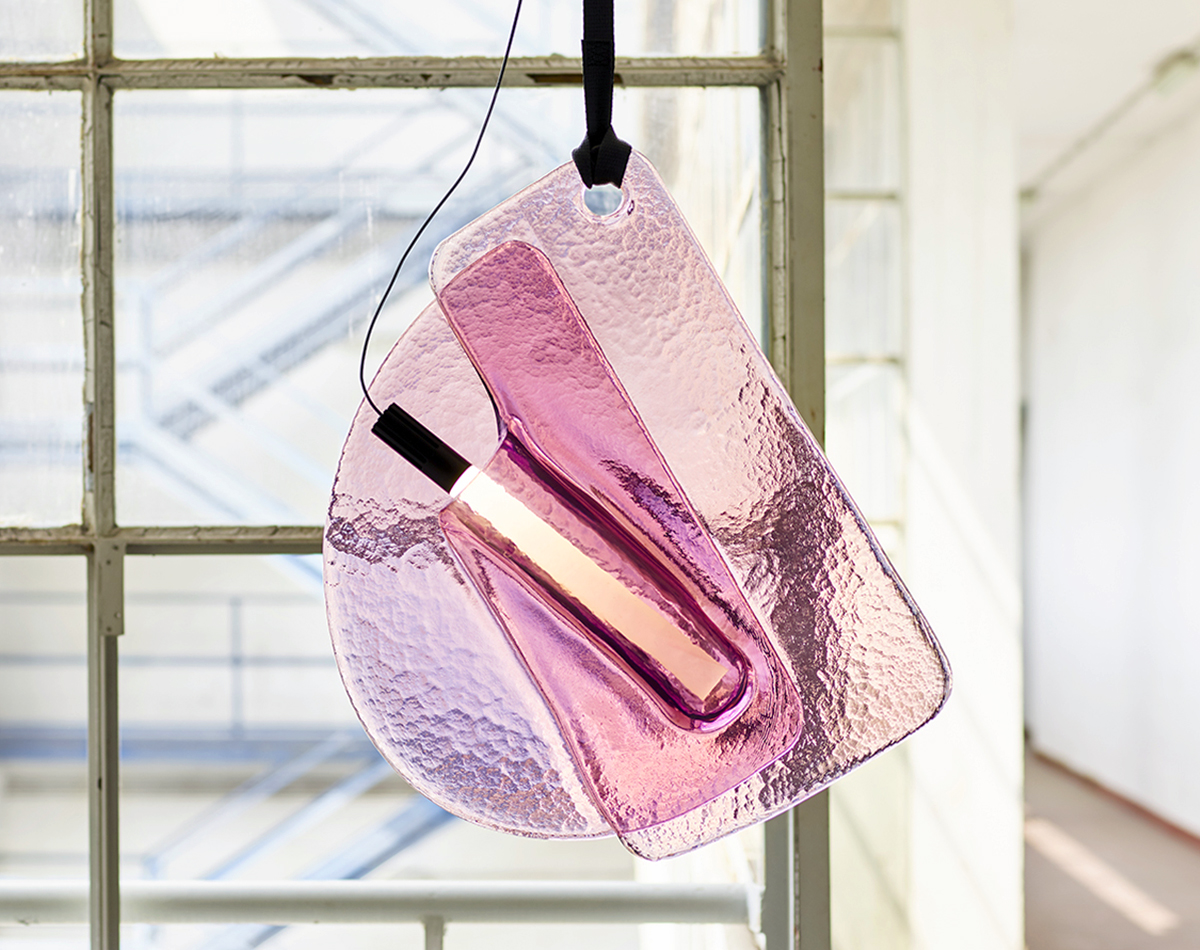 We're sooo into these new Dune lights by Zaven, made by Wonderglass using an incalmo technique of layering two glass pieces while they're still hot, while creating a pocket big enough to insert a bulb into. The duo created the pieces for The Conversation Show curated by Maria Cristina Didero at Design Museum Holon, which asked four pairs (and one trio) of designers "to reflect upon and to symbolically represent how their ideas came together." It's on view now through October 26.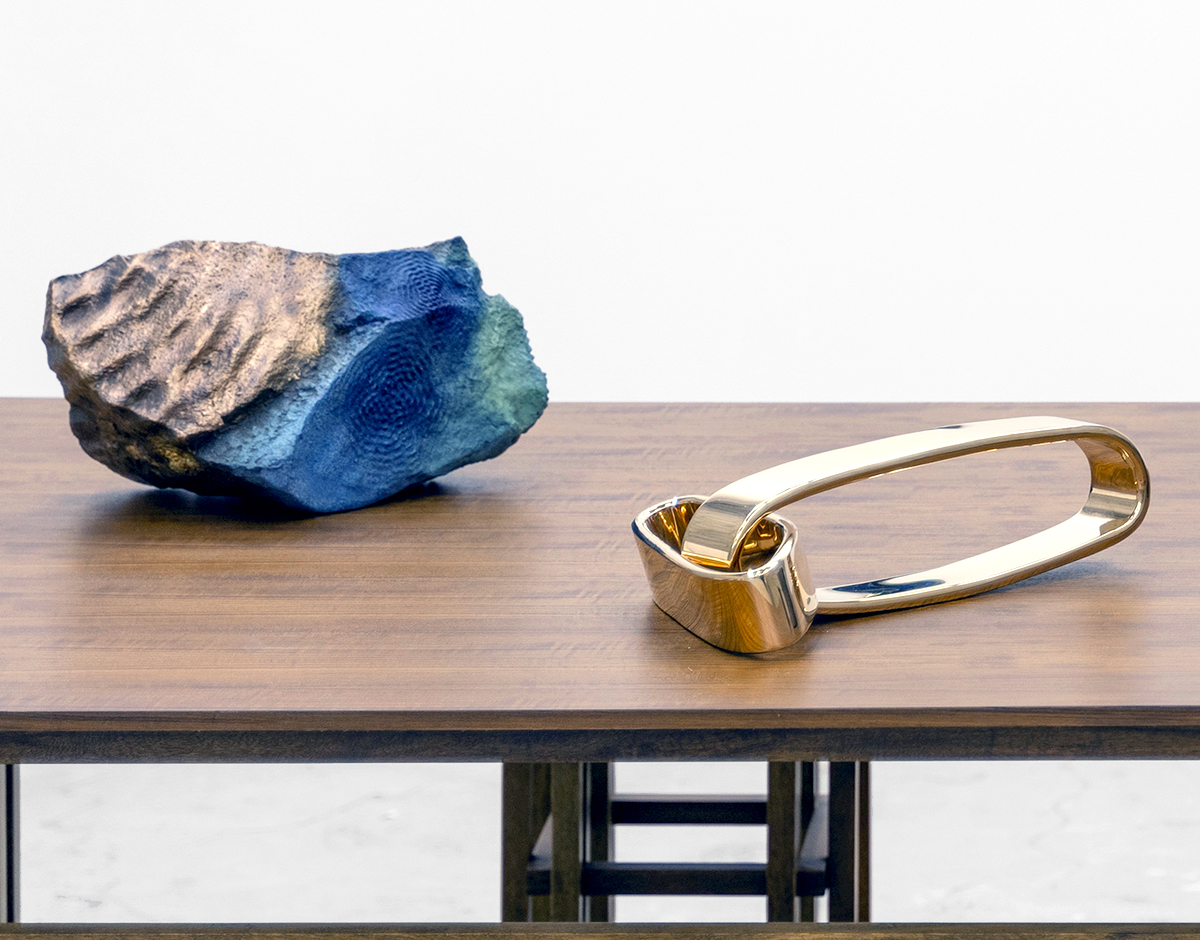 Another of our favorite curators, Nicolas Bellavance Lecompte, wore his dual hats as co-founder of Carwan Gallery and creative director of the Italian foundry Fonderia Artistica Battaglia for his latest show, WEHE, at Athr Gallery in Jeddah. The show — on view now through July 27 — includes works (these two in bronze) that "explore the meaning of primordiality and its connection to the desert environment."