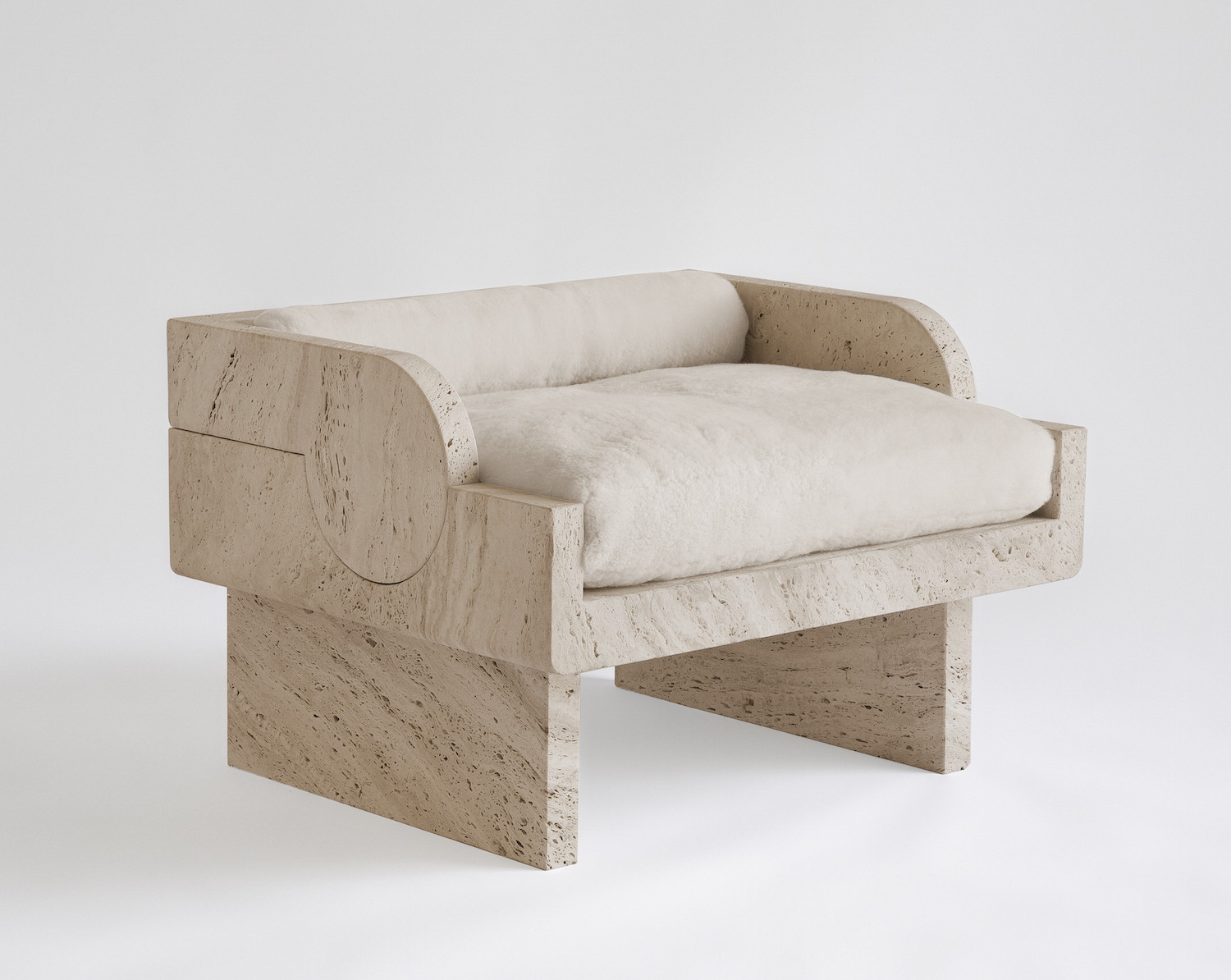 A weekly Saturday recap to share with you our favorite links, discoveries, exhibitions, and more from the past seven days. This week: A primer on Bauhaus, an under-the-radar American midcentury talent, a holographic furniture collection, and plenty of sculptural travertine.
Discoveries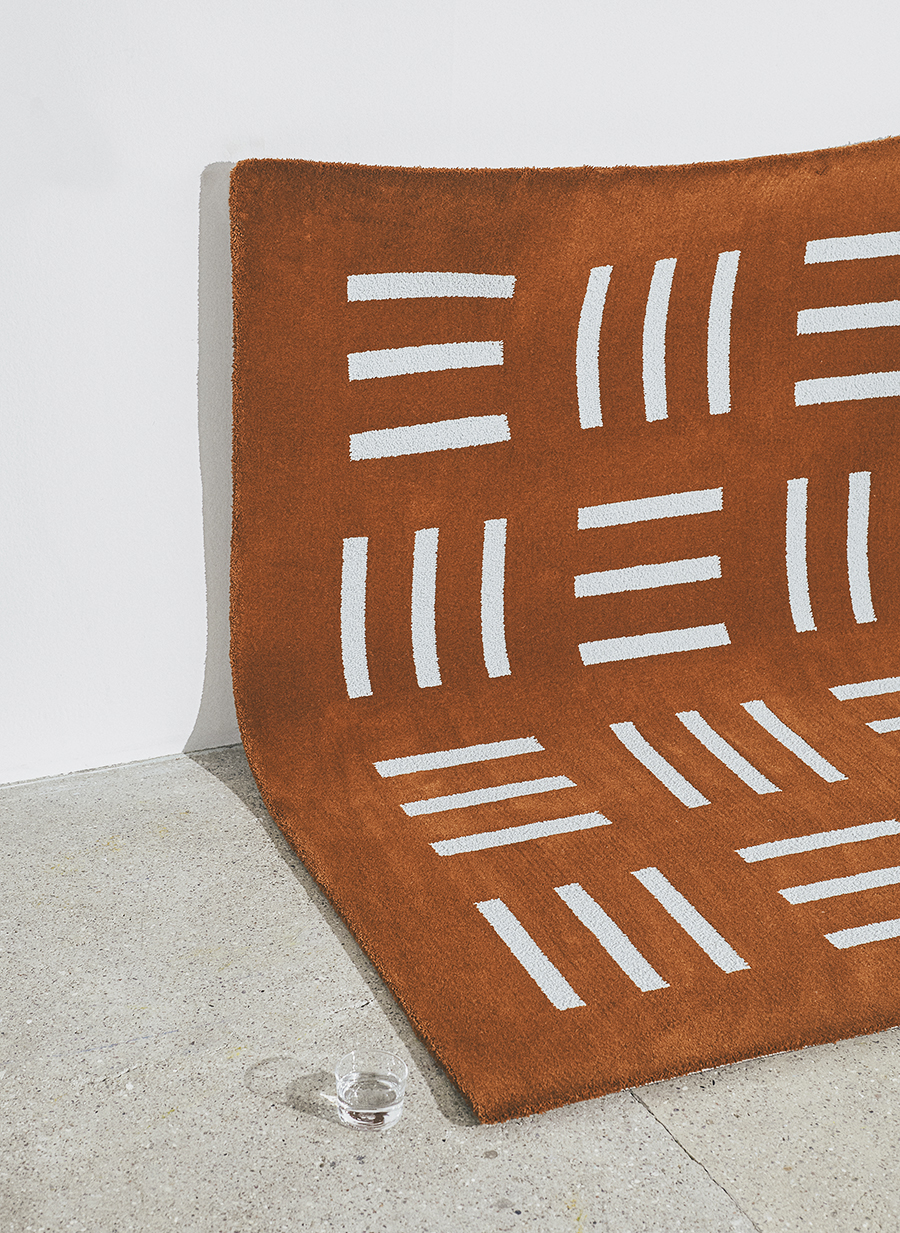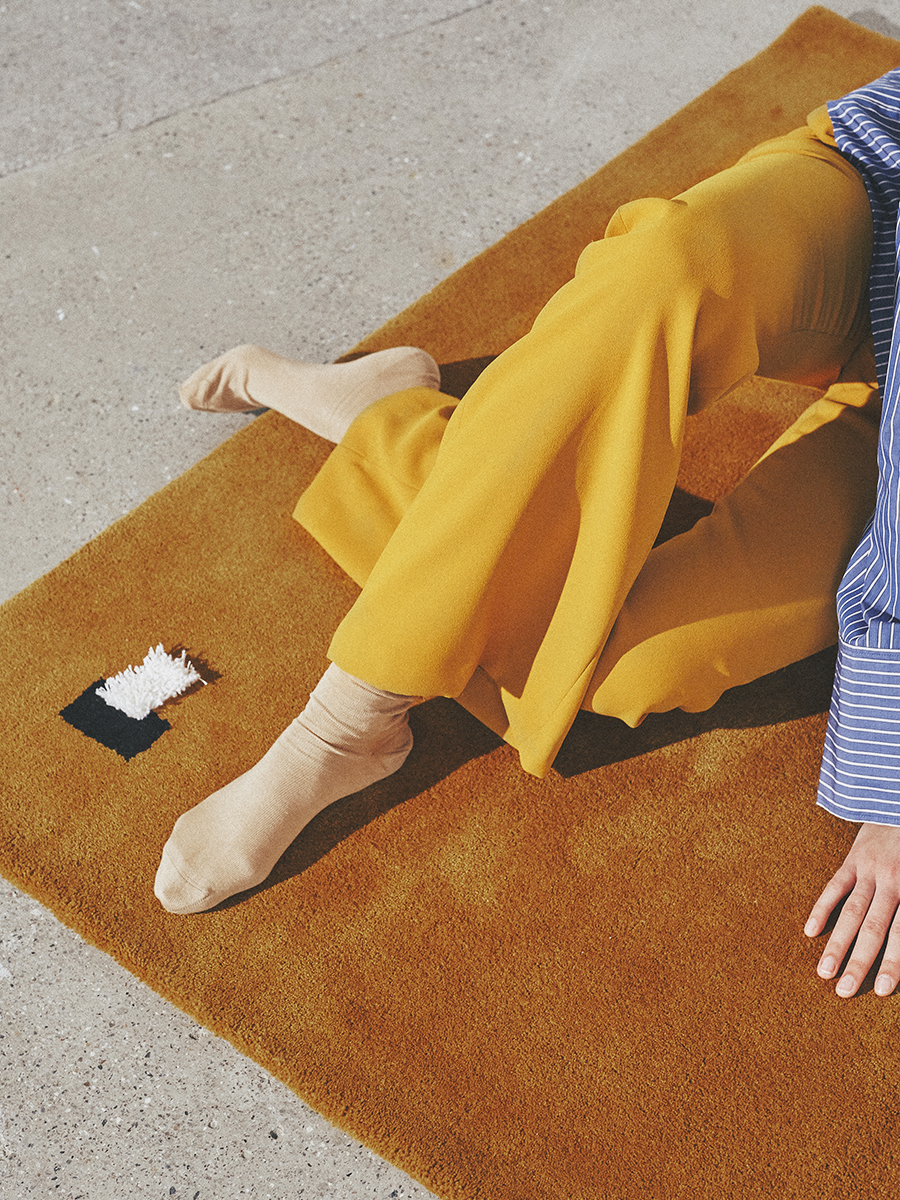 If you were lucky enough to score a tote at this year's Sight Unseen OFFSITE, you'll be familiar with our love for burnt orange — so no wonder we're into this new, hand-tufted rug collection by Danish designer Marianne Viktor. Called Clein, the graphic floor coverings were styled and photographed in collaboration with Denis Bjerregaard and Michael Rygaard; you can see the whole lookbook here.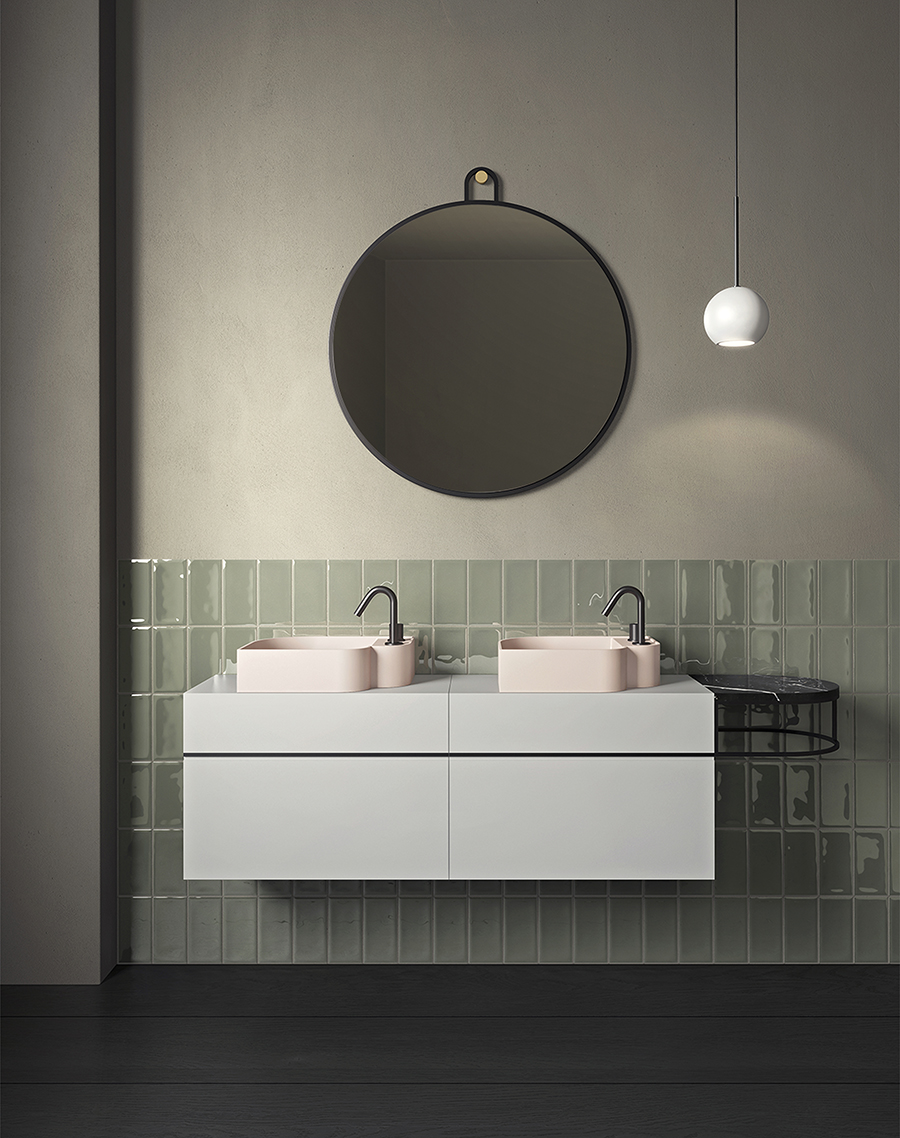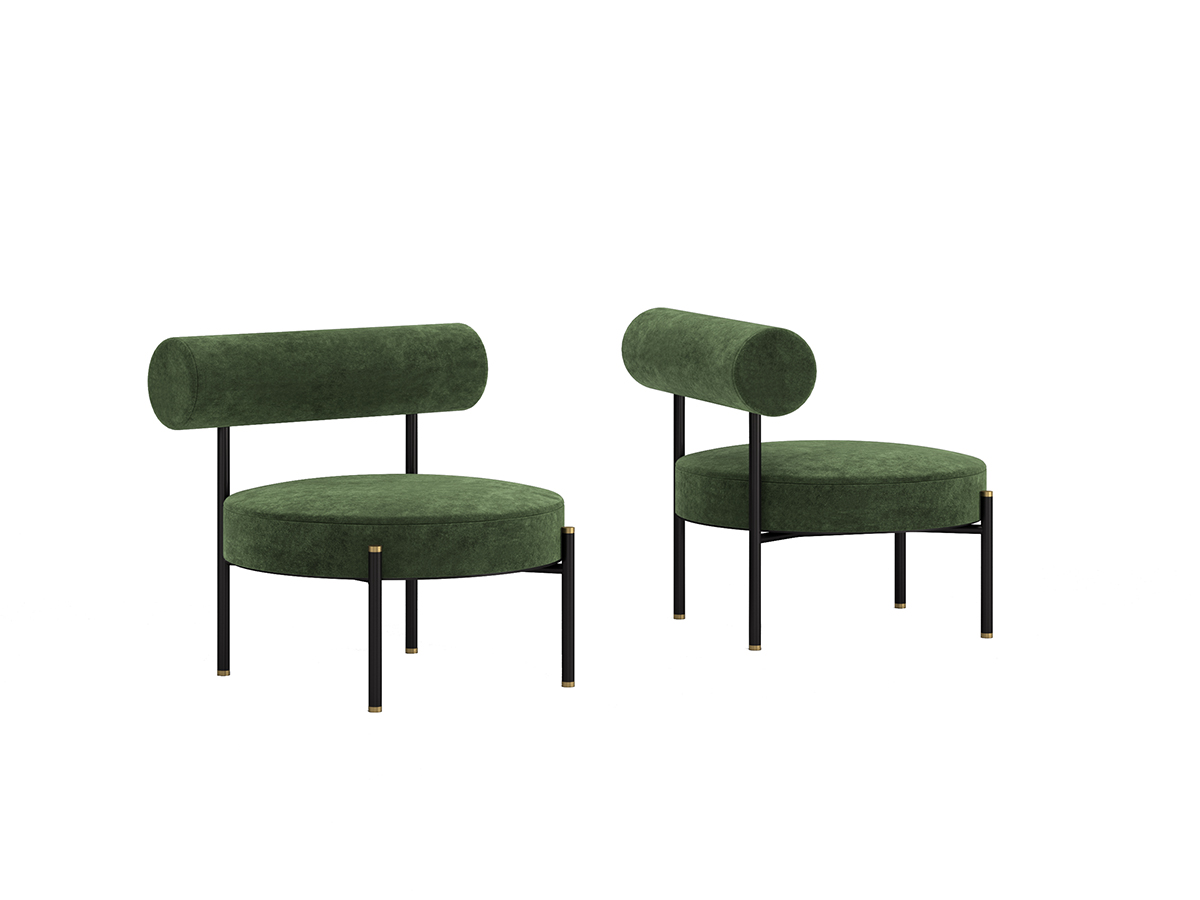 Ex.t is an Italian bathroom company, so imagine our surprise when they showed this velvet-covered lounge chair by Norm Architects at Maison & Objet last month. (Actual furniture in your bathroom is a luxury beyond no other in New York). We also love the new line of geometric, blush-colored washbasins by Italian studio Bernhardt & Vella, top.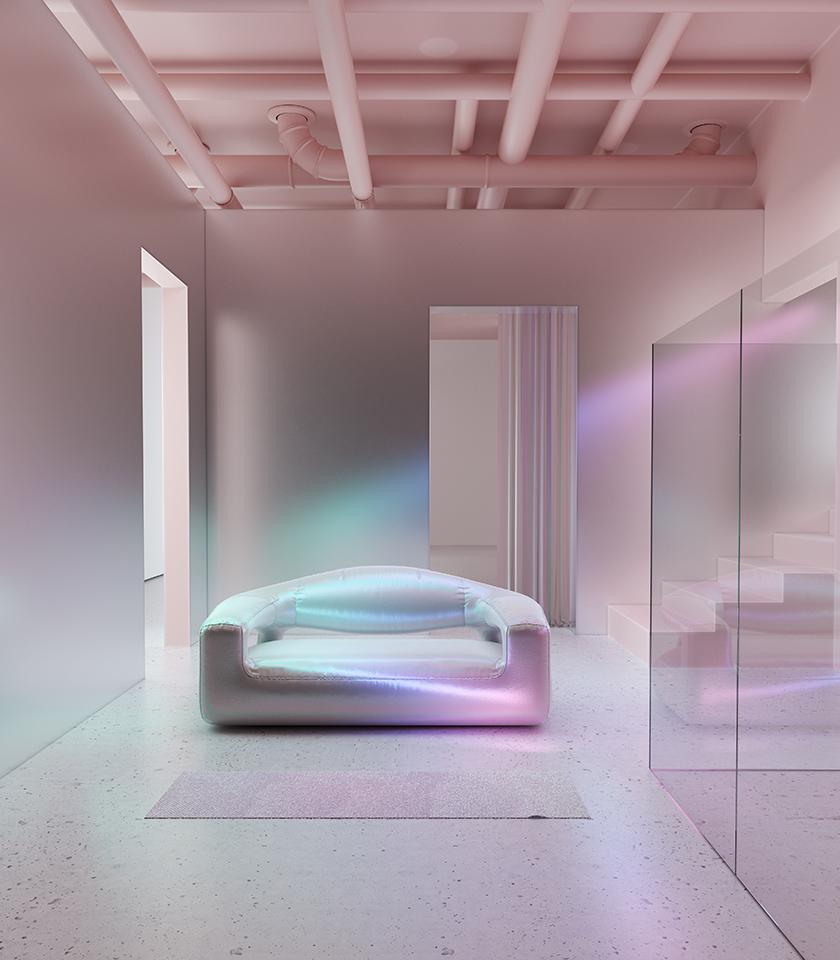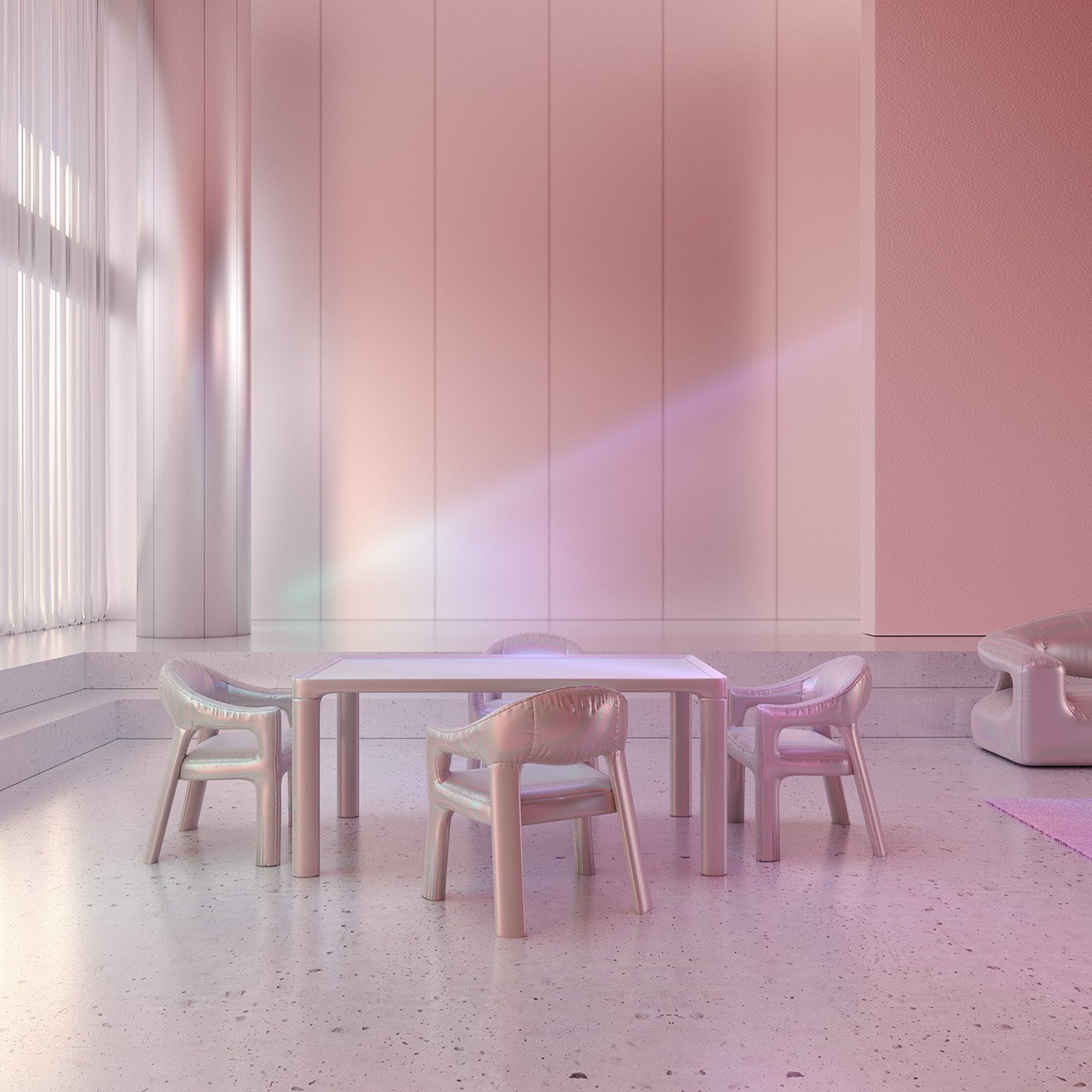 Renderings of this holographic furniture collection, devised by Six N. Five in collaboration with Joan Garcia Pons and Brazilian product designer Artur de Menezes, made the rounds on social media this week. The collection is supposed to reflect (no pun intended) an exaggerated version of mid-century Scandinavian design.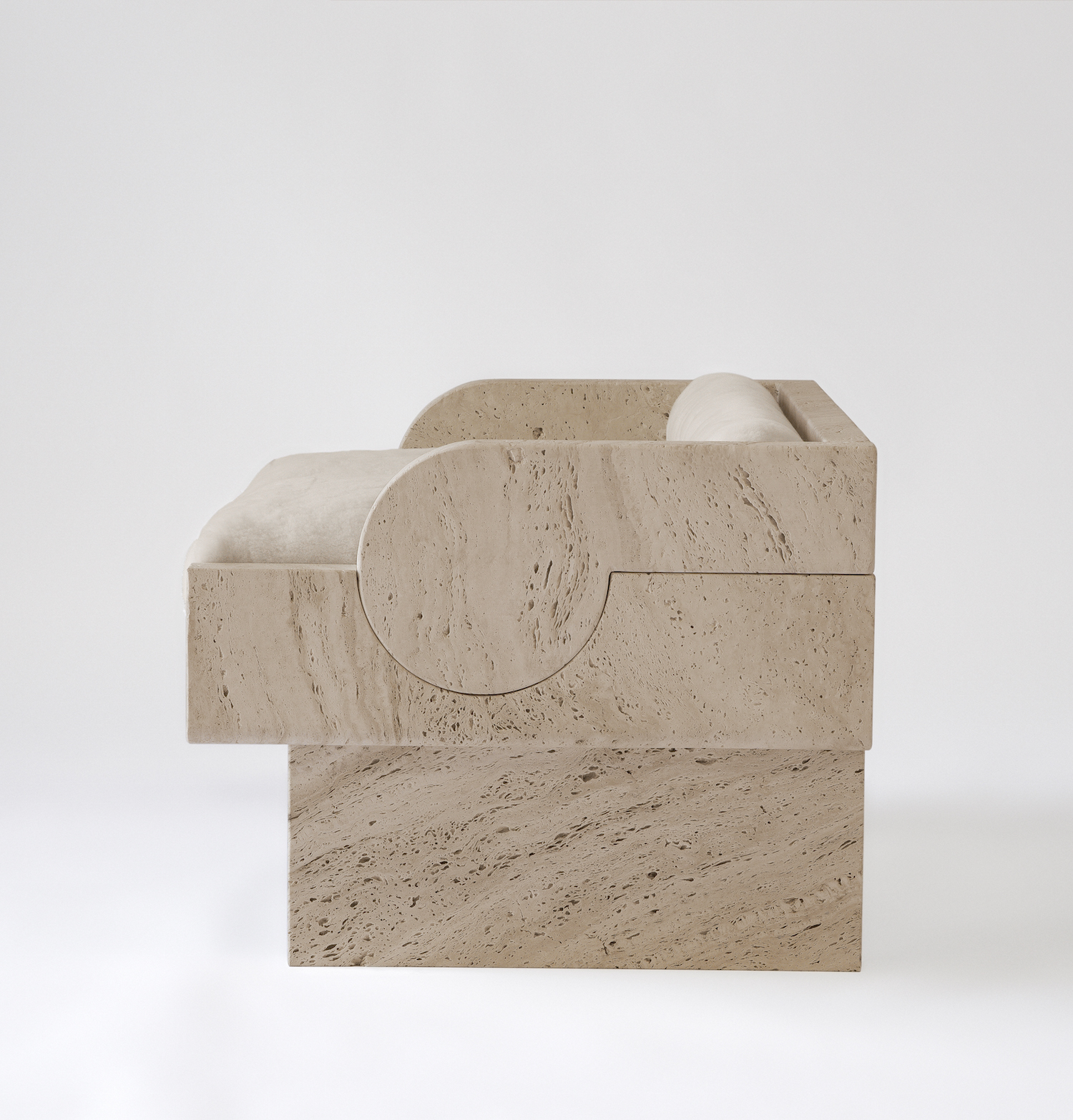 We came across this travertine beauty by French designer Stéphane Parmentier last year, and can't for the life of us figure out why we didn't share it then. Parmentier used to work for Karl Lagerfeld before opening a solo design practice in 2002, so he knows from creating something with D-R-A-M-A.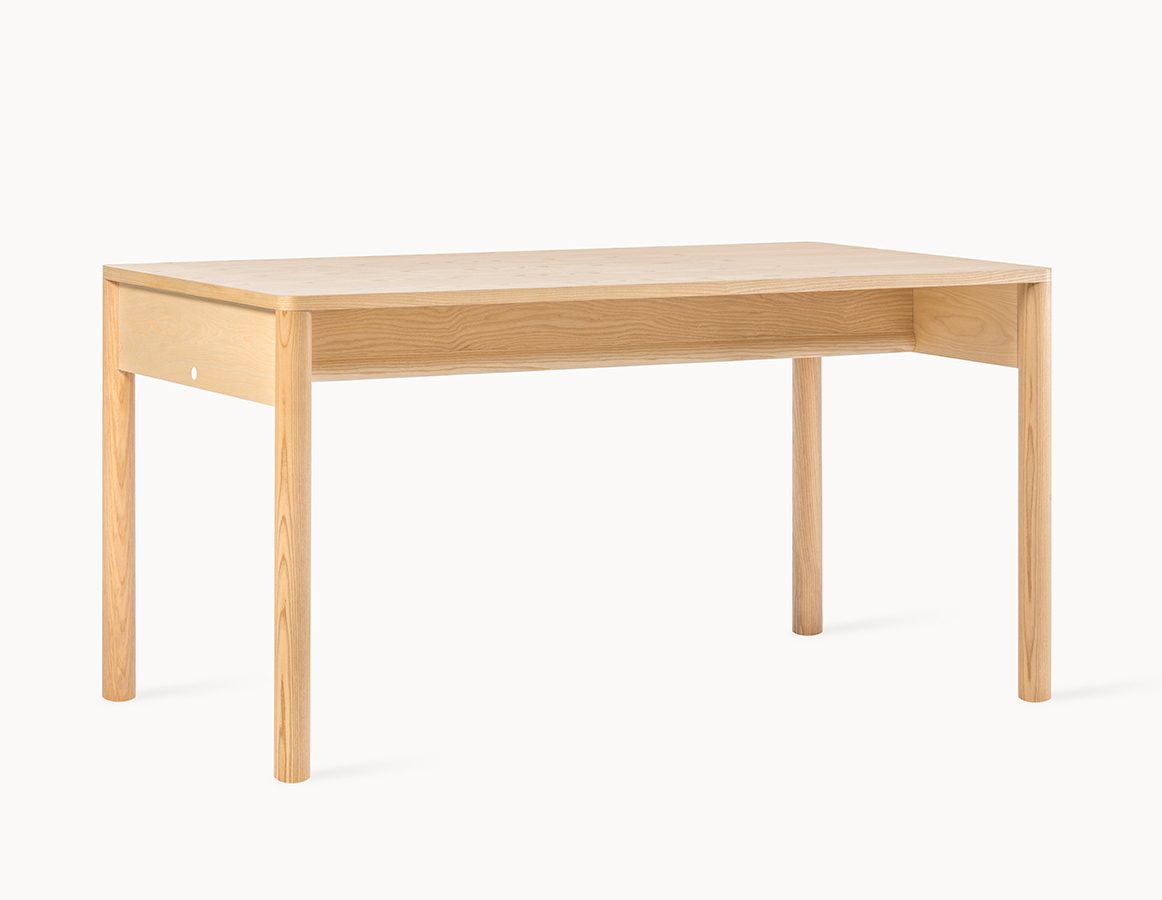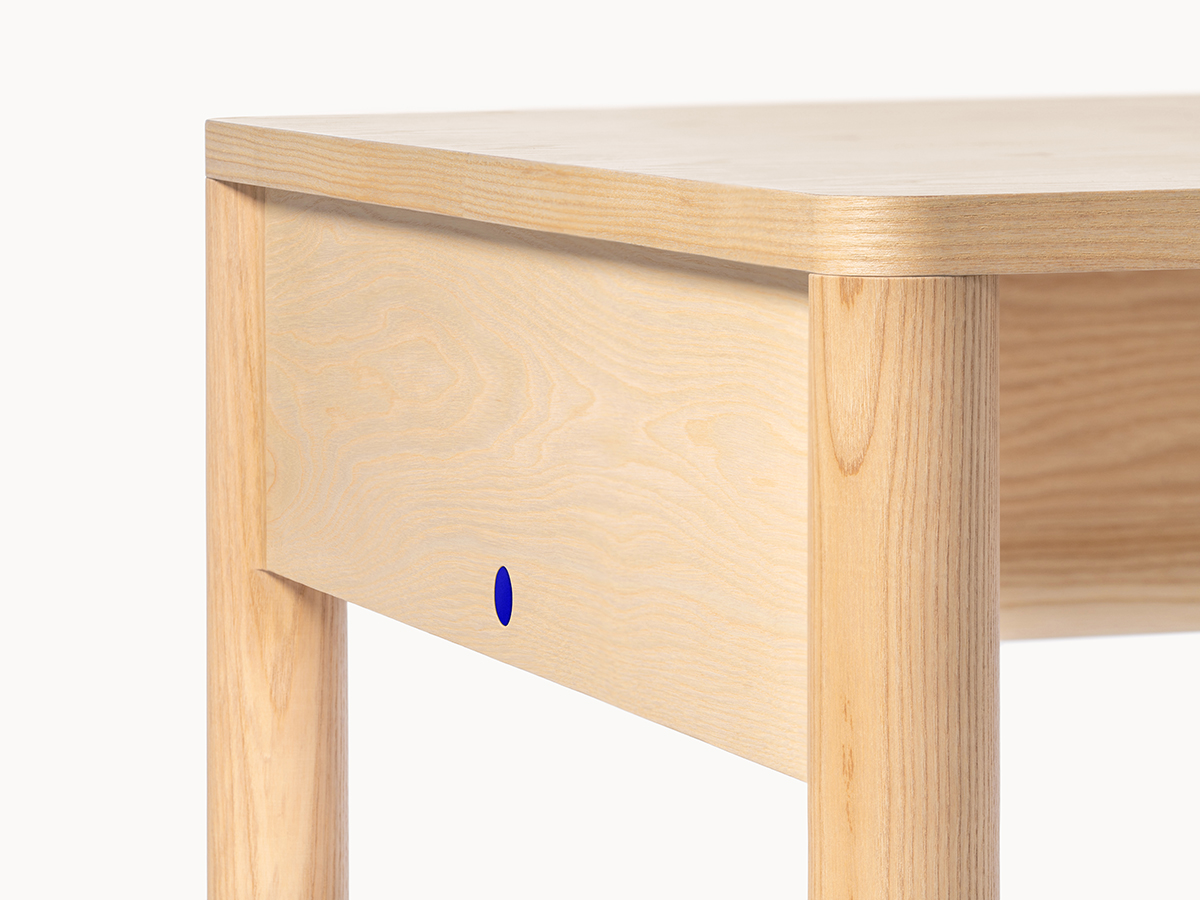 When we first wrote about the new American direct-to-consumer furniture brand Dims., their elegant Eave table, by MSDS, wasn't yet available for pre-order. Now it is, meaning you can make this cutie yours by spring. We especially love that little end cap, available in five different colors; the mint gray version of the table with a dark green end cap is an especially chic option.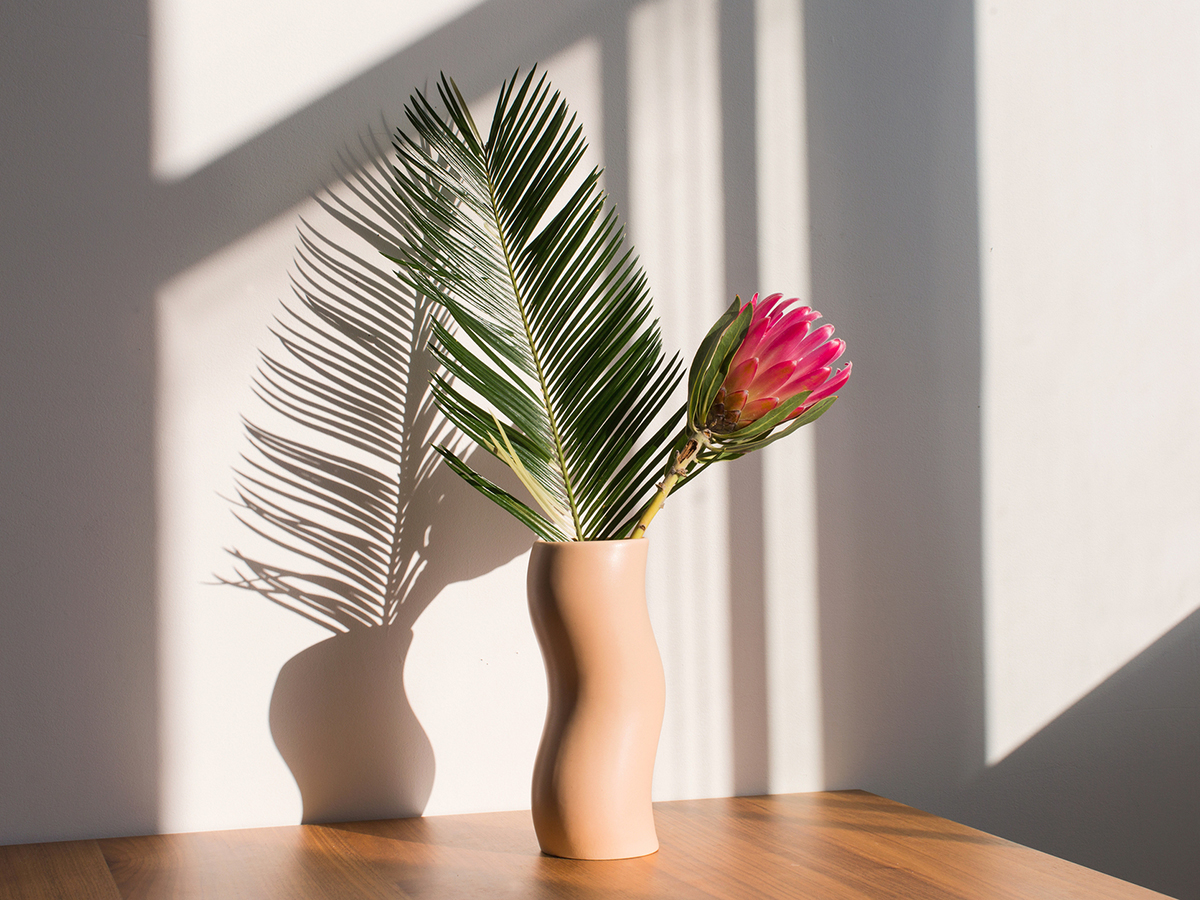 This cute, curvy peach vase, available on Of A Kind, is by a ceramics team called CKTC, who are based in Cincinnati, of all places. Major props to Of A Kind for contextualizing Cincinnati's recent entrepreneurial moment in this handy article.
Links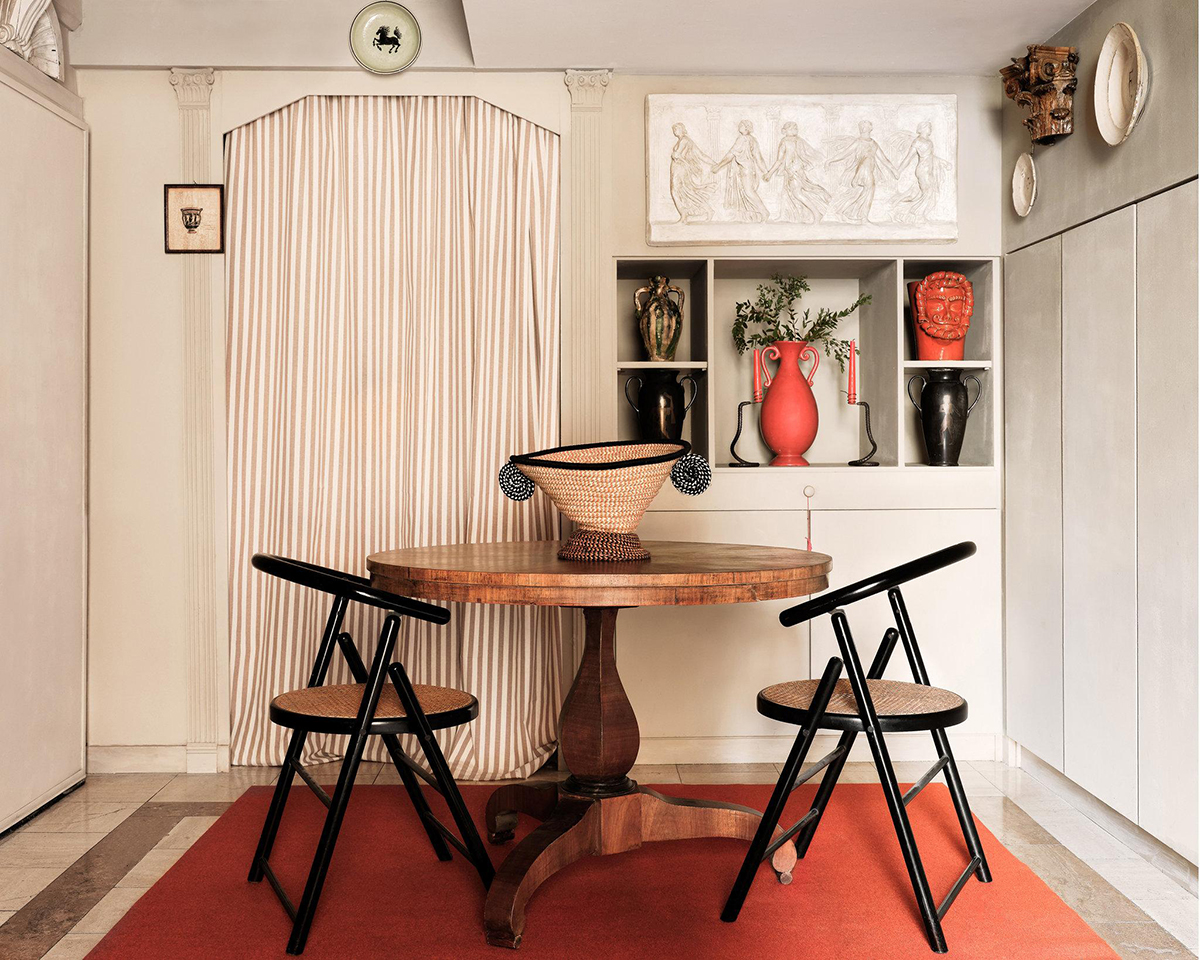 Did you catch the inspiring home visit with furniture and object designer F. Taylor Colantonio on T Magazine this week? The designer was raised in Massachusetts and studied furniture at RISD, but moved to Rome two years ago; his pieces, says T, "are often offbeat interpretations of chintzy suburban décor and imitations of antiquity," like this lopsided rope vase.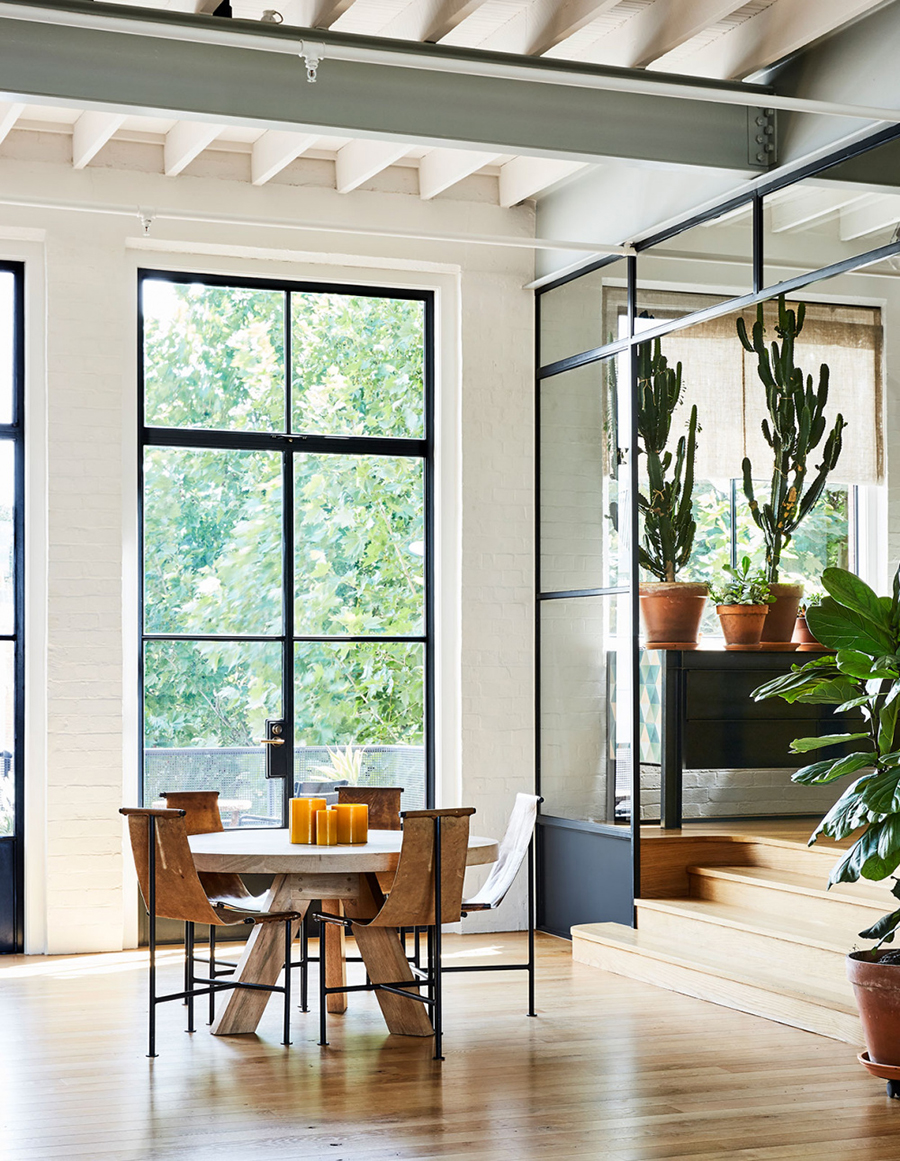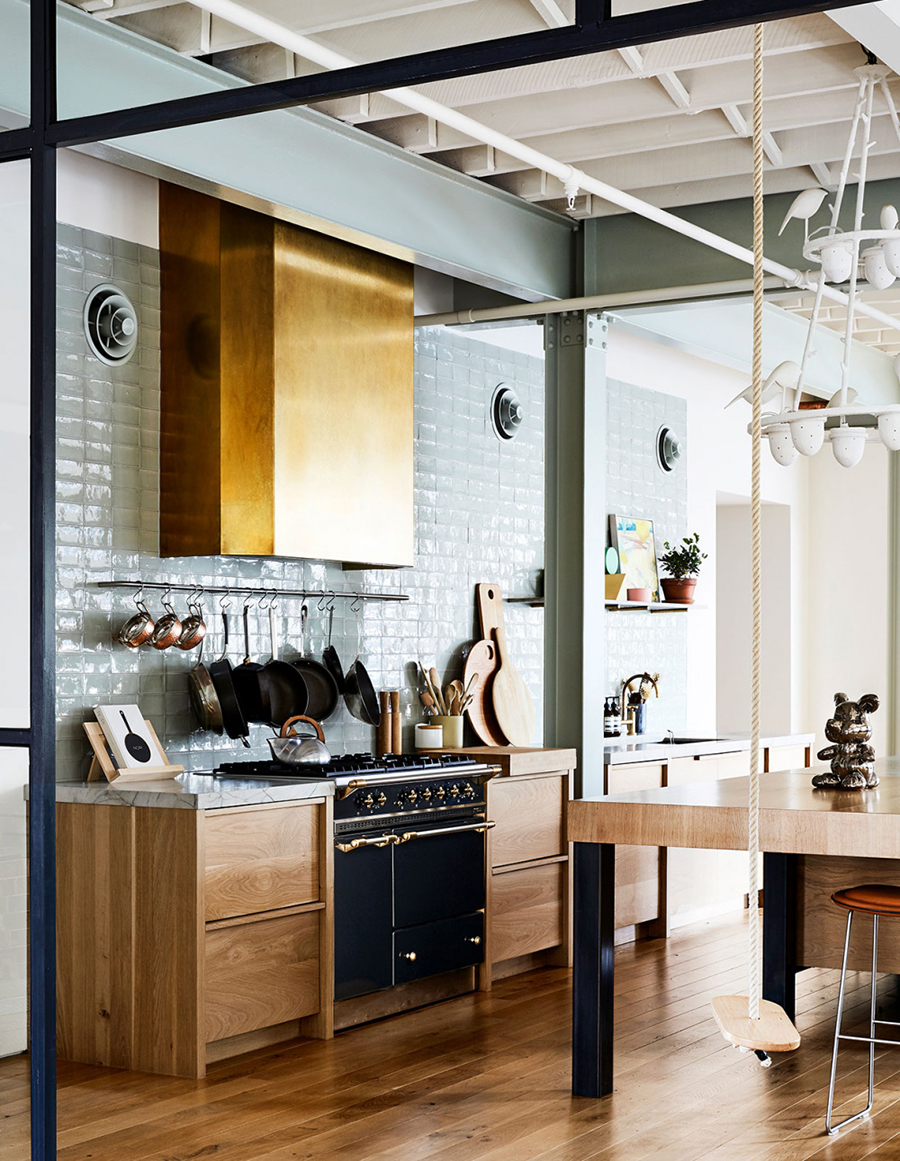 The Design Files published not one but two excellent interiors this week. The first was a warehouse conversion in Melbourne by designer Mardi Ola, featuring possibly the coolest brass range hood in existence.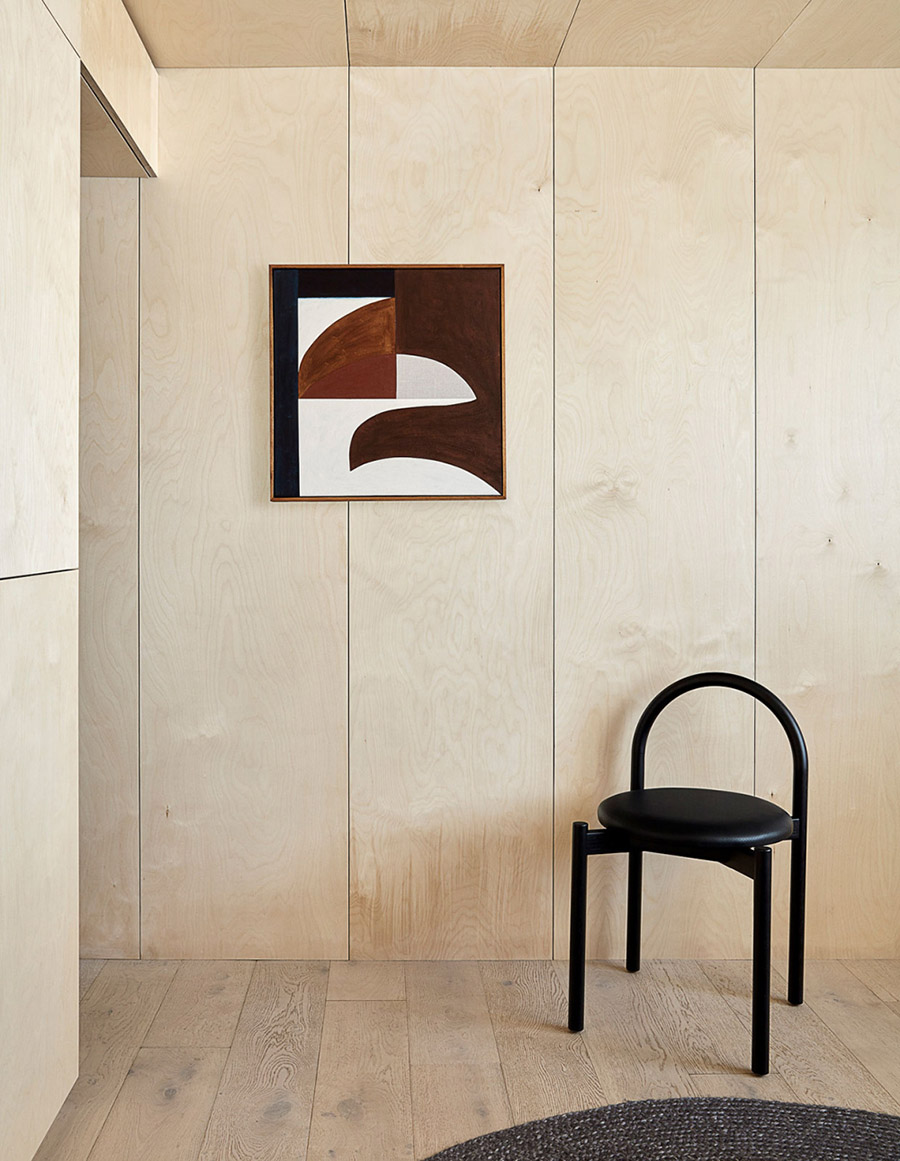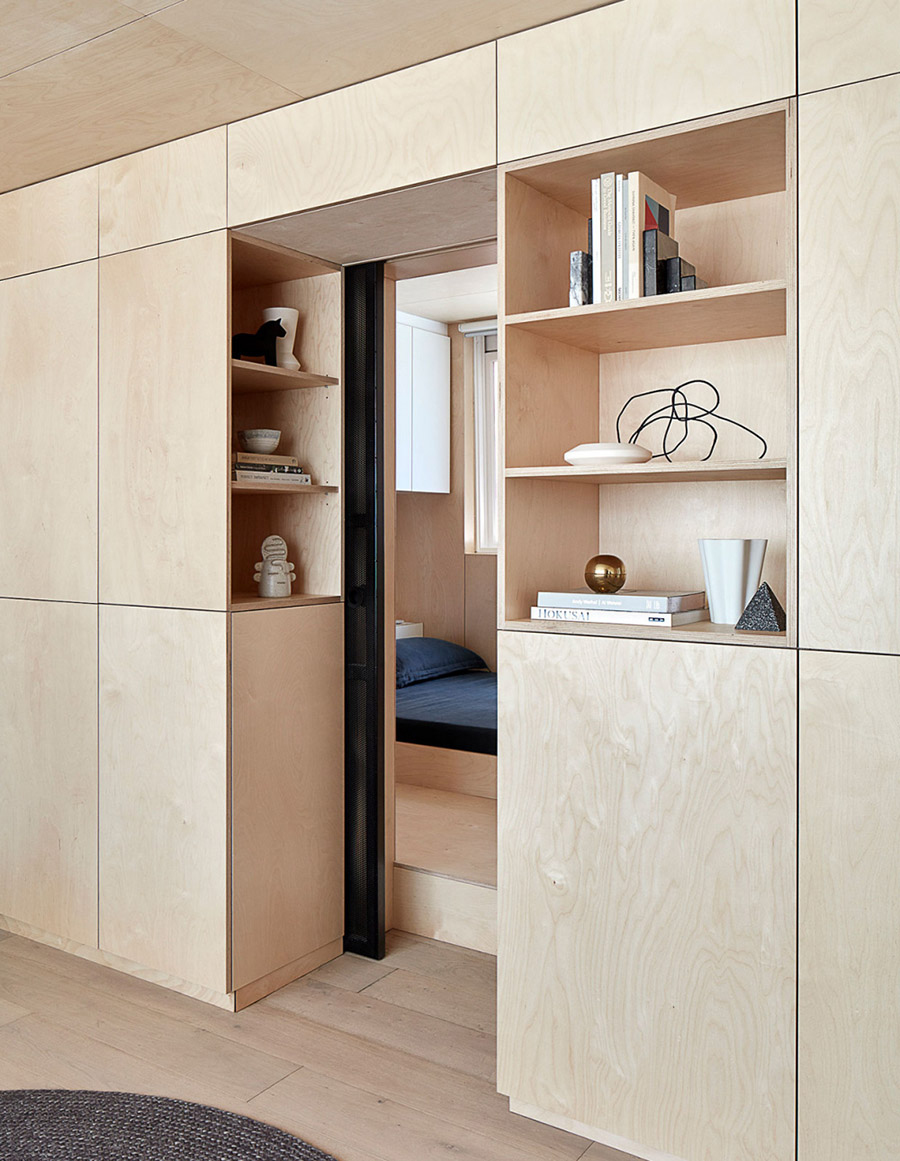 The second is this tiny, Japanese-inspired, plywood-clad one-bedroom apartment — just 300 square feet!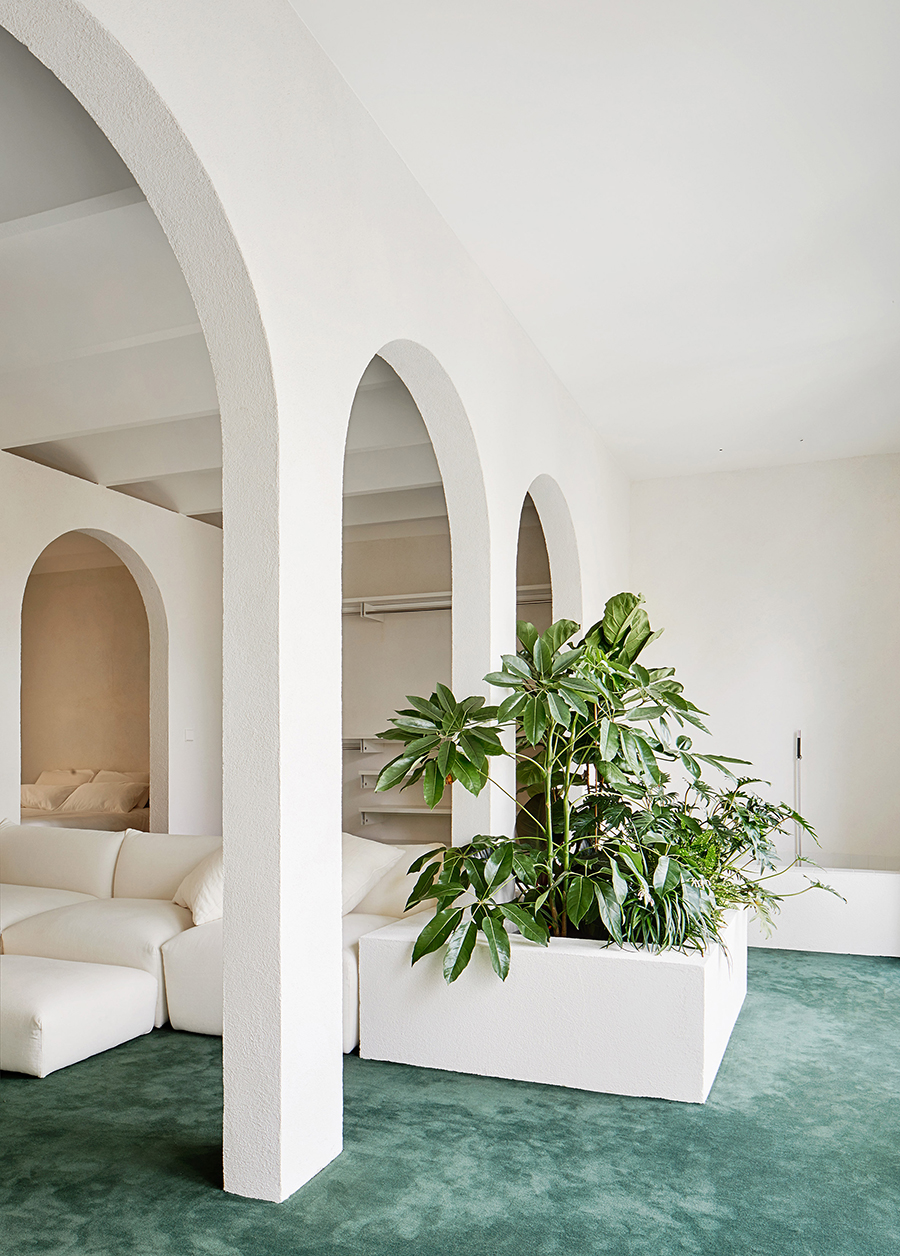 We're not sure about some of the things happening in this Barcelona apartment, by PMAA — we joked that that many archways is like living inside Milan's Galleria Vittorio Emanuele, an inside baseball joke, to be sure — but we are definitely here for that wall-to-wall seafoam carpet.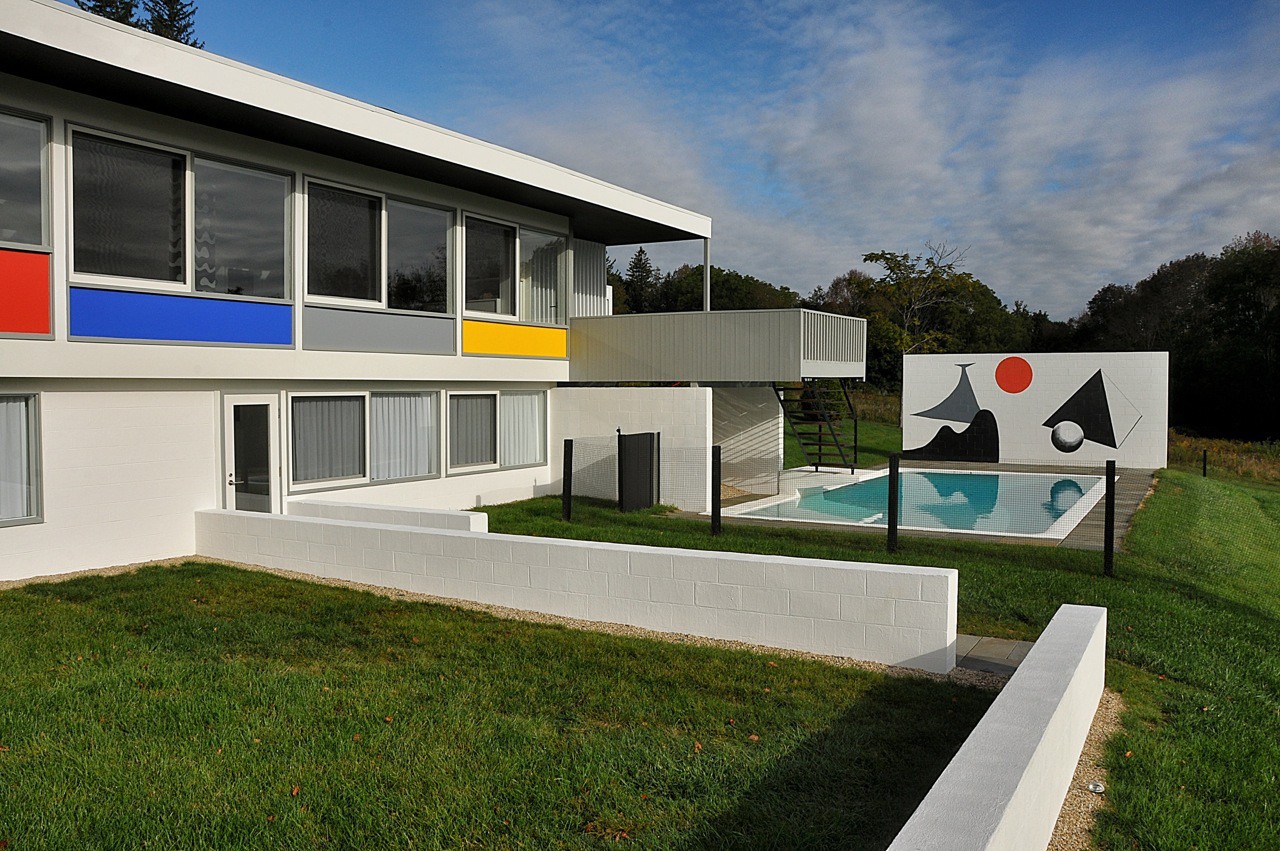 If you ever feel like you need a primer on Bauhaus — maybe you spend your days muttering to yourself, "Dang, who moved to London first, Gropius or Moholy-Nagy?" — well, then, we've got the article for you. Thanks, Wallpaper.
Exhibitions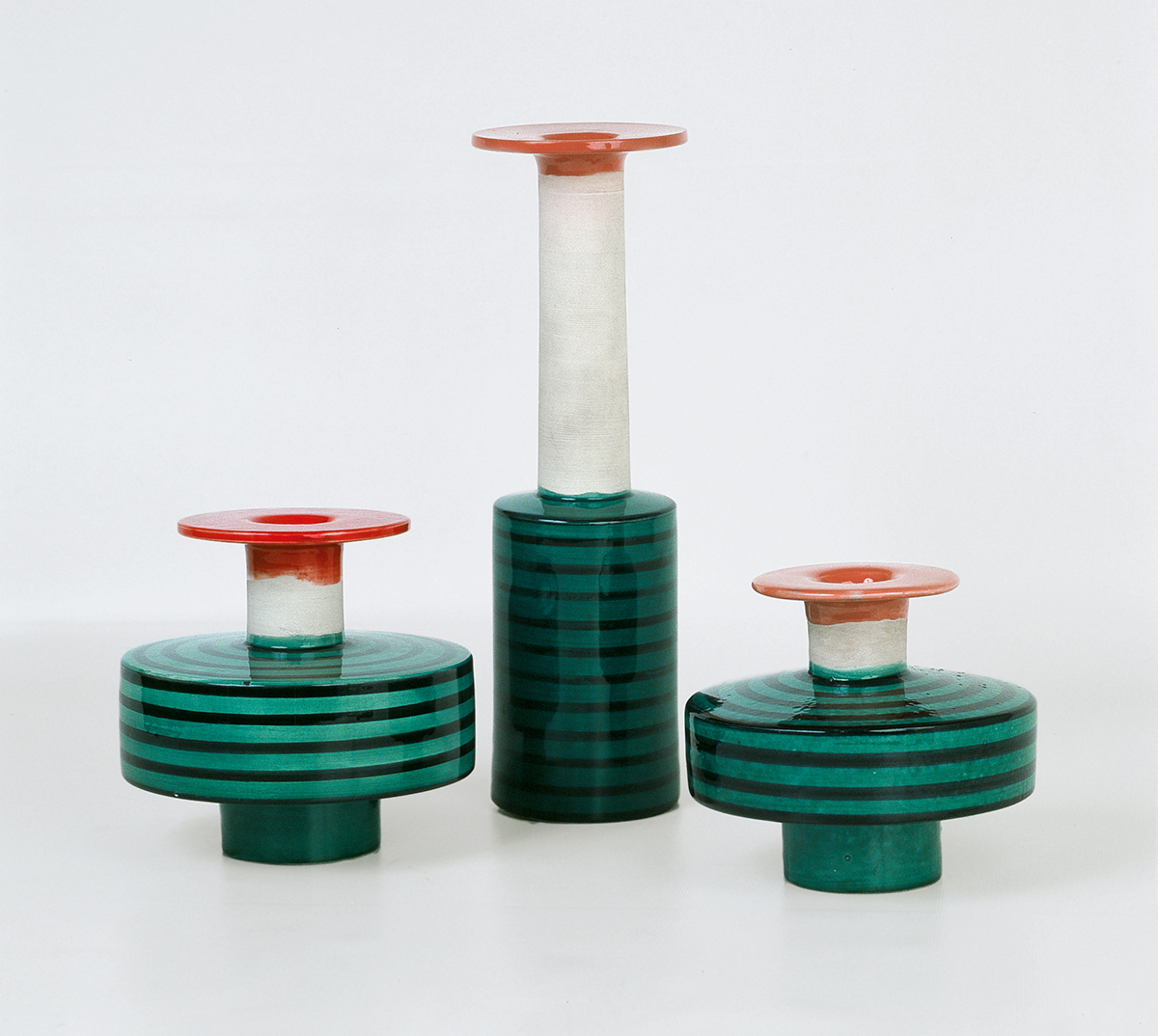 At Phillips in London, from February 4-15, a non-selling exhibition will be dedicated to the ceramic and enamel work of Ettore Sottsass. Co-curated by historian Fulvio Ferrari and collector Charles Zana, the exhibitions culls from two private collections. We particularly love these vases turned in white clay from 1959; they remind us of Sottsass' iconic Park Lane table in vase form.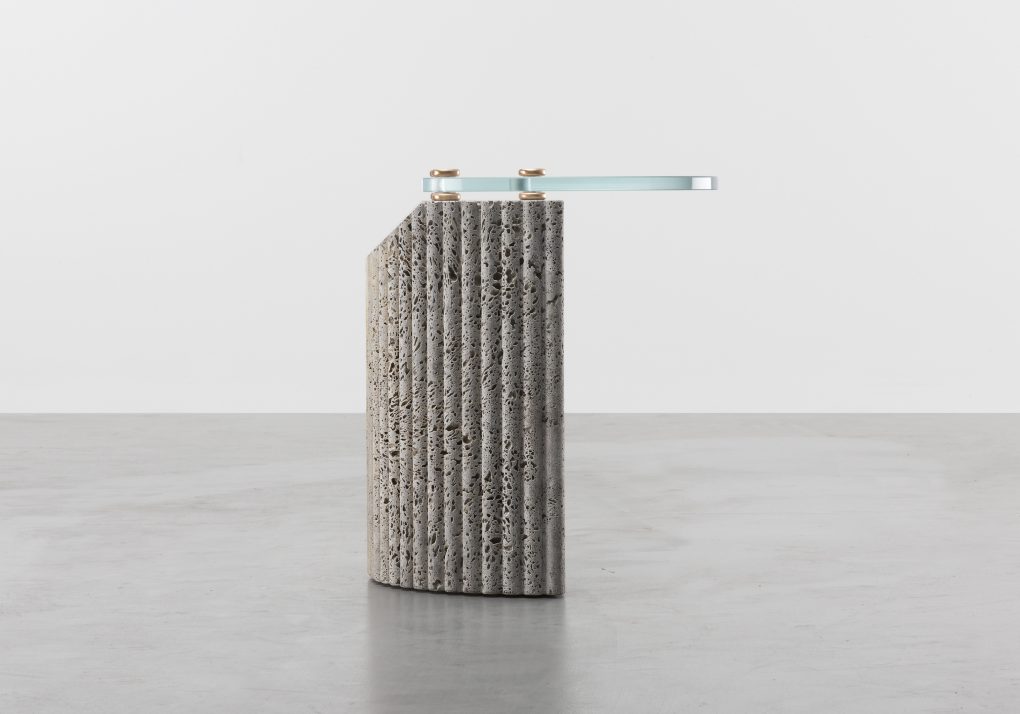 On view at Carpenters Workshop Gallery in New York is Supernova, an exhibition by David/Nicolas inspired by the night sky. This grooved travertine table is our favorite piece in the show.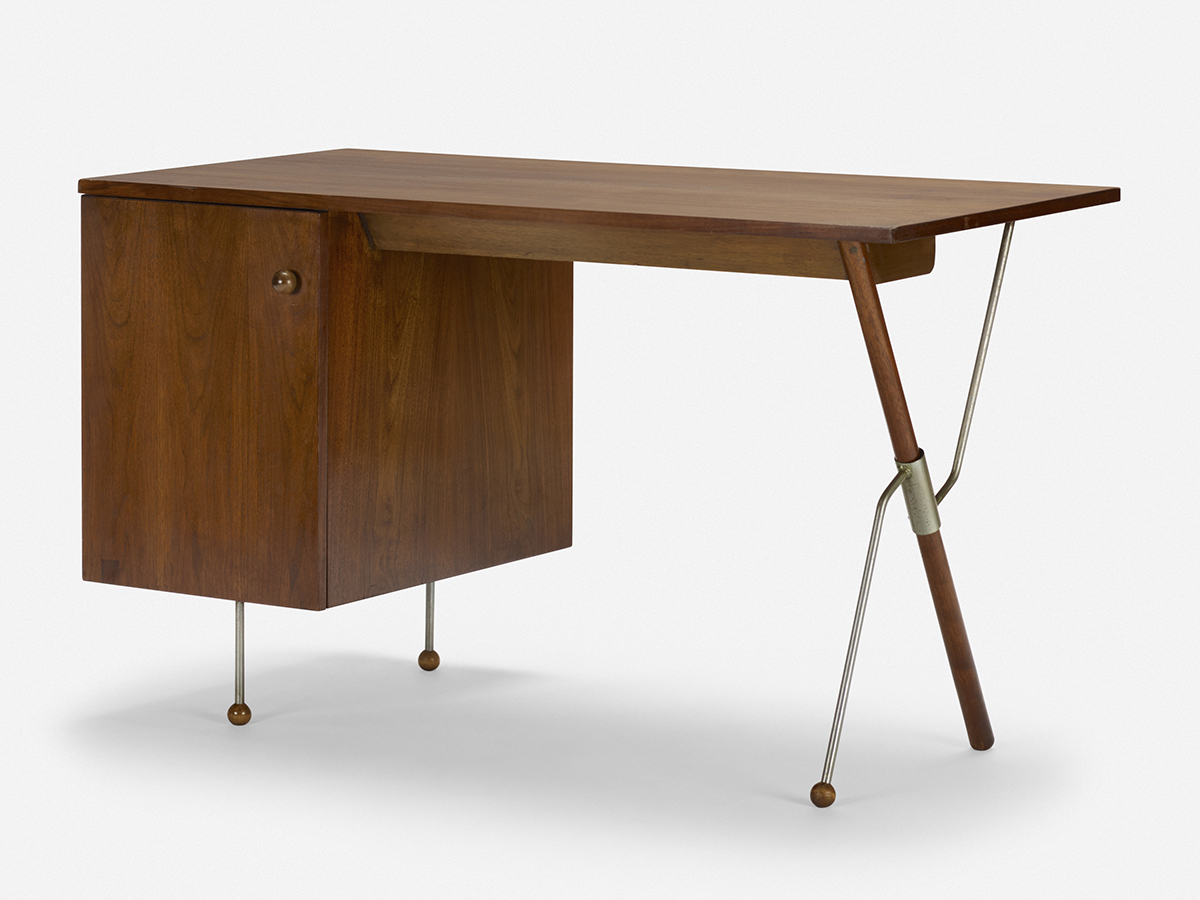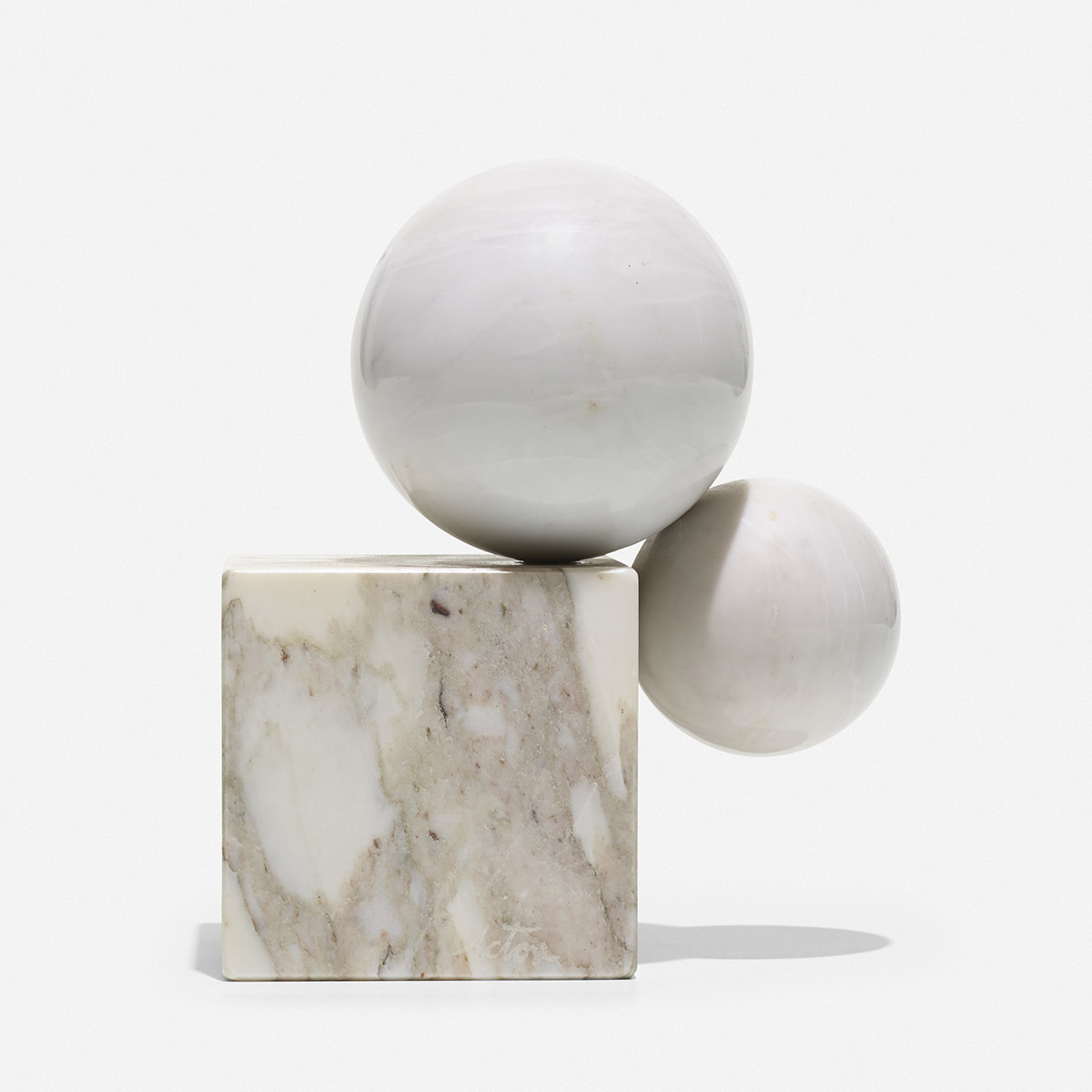 "Who the heck is Hugh Acton?" I emailed Monica frantically after scrolling through the lots from Wright's upcoming American Design auction. The under-the-radar American midcentury designer, who died last year, made lots of work you've probably seen, even if you don't recognize his name, like these slatted wood benches. The upcoming auction includes plenty of these sculptural lots by Acton as well as that great Greta Magnusson Grossman desk, top.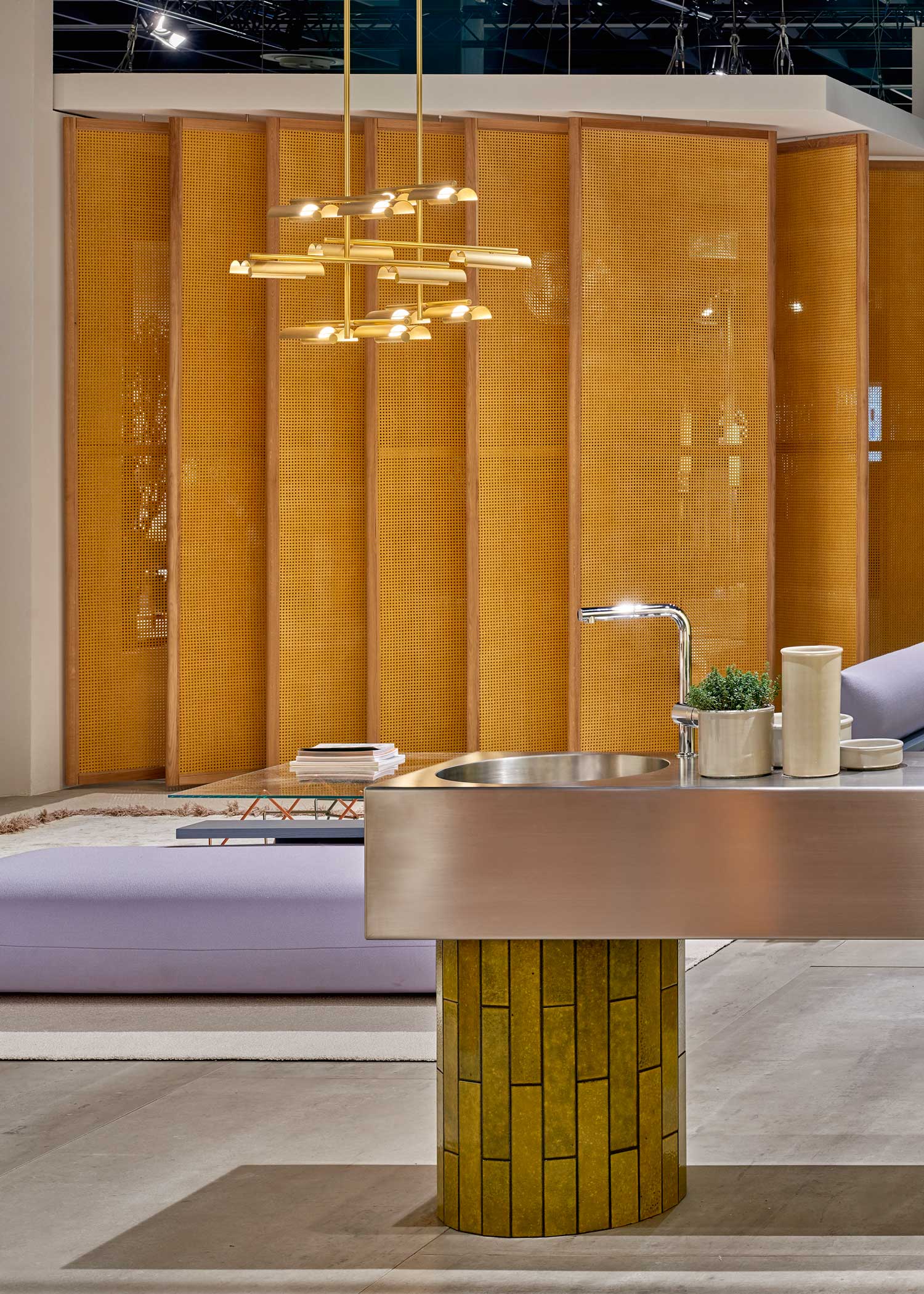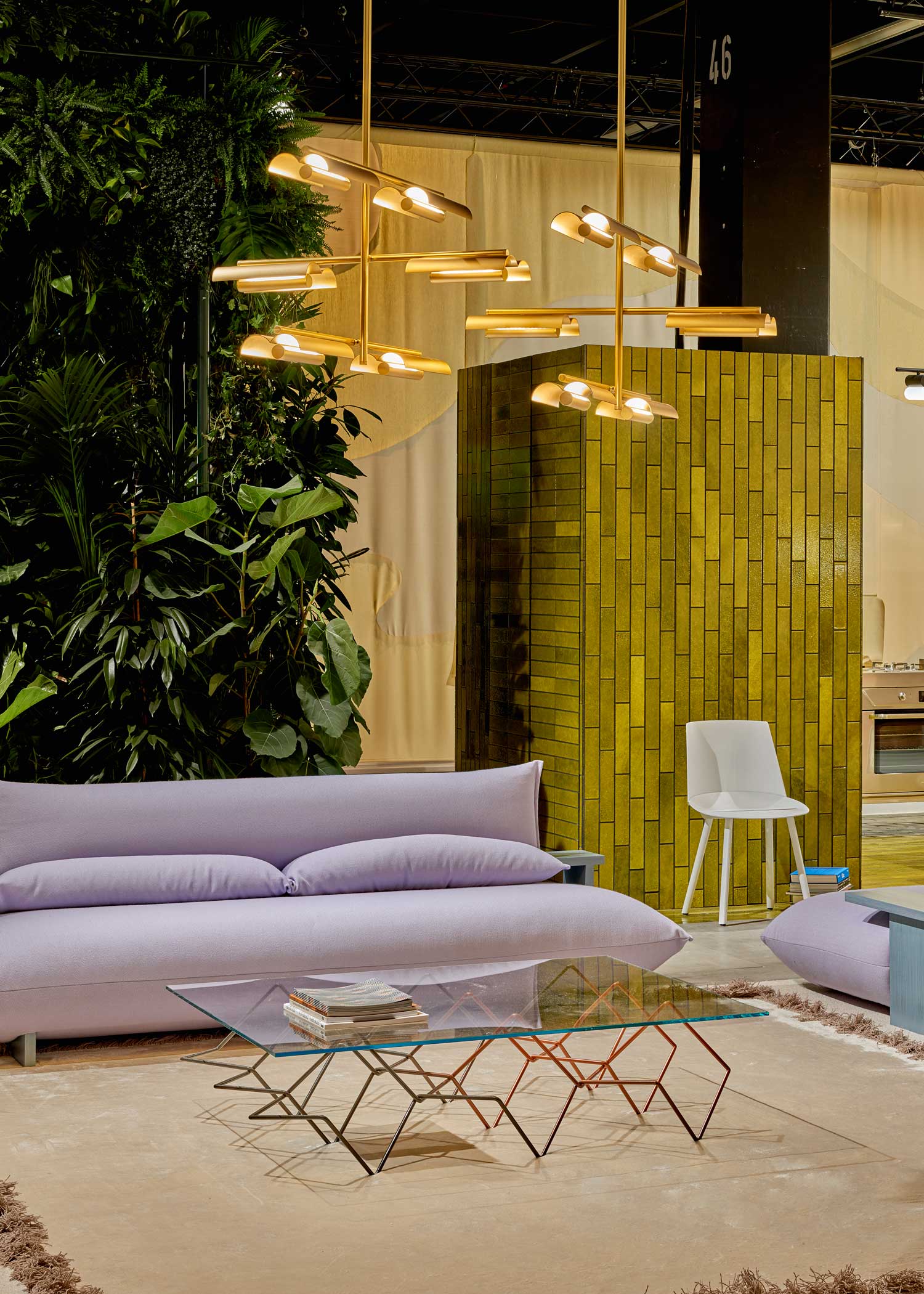 One last straggler from IMM Cologne: This year, Rotterdam-based designers Truly Truly were in charge of the annual conceptual domestic installation Das Haus. The duo created an area that flowed through four different "emotions": Serene, Reclusive, Active, and Reclining. We love the lilac-colored couch paired with lava stone tiles in a chartreuse finish.