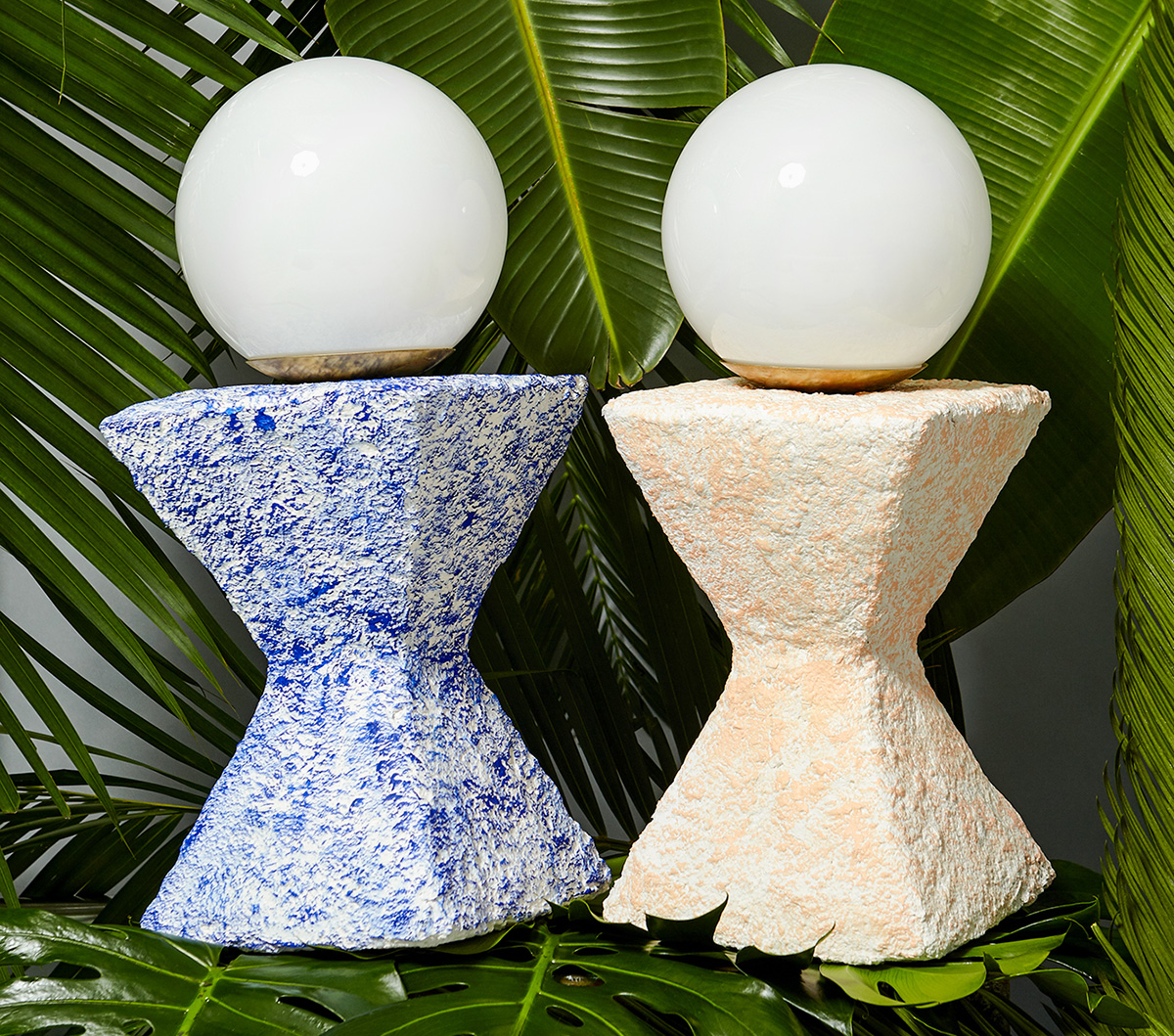 A weekly Saturday recap to share with you our favorite links, discoveries, exhibitions, and more from the past seven days. This week, tracking the trends: pleated lampshades, wavy lights, even more terrazzo bathrooms, as well as hits from Copenhagen's 3 Days of Design.
Discoveries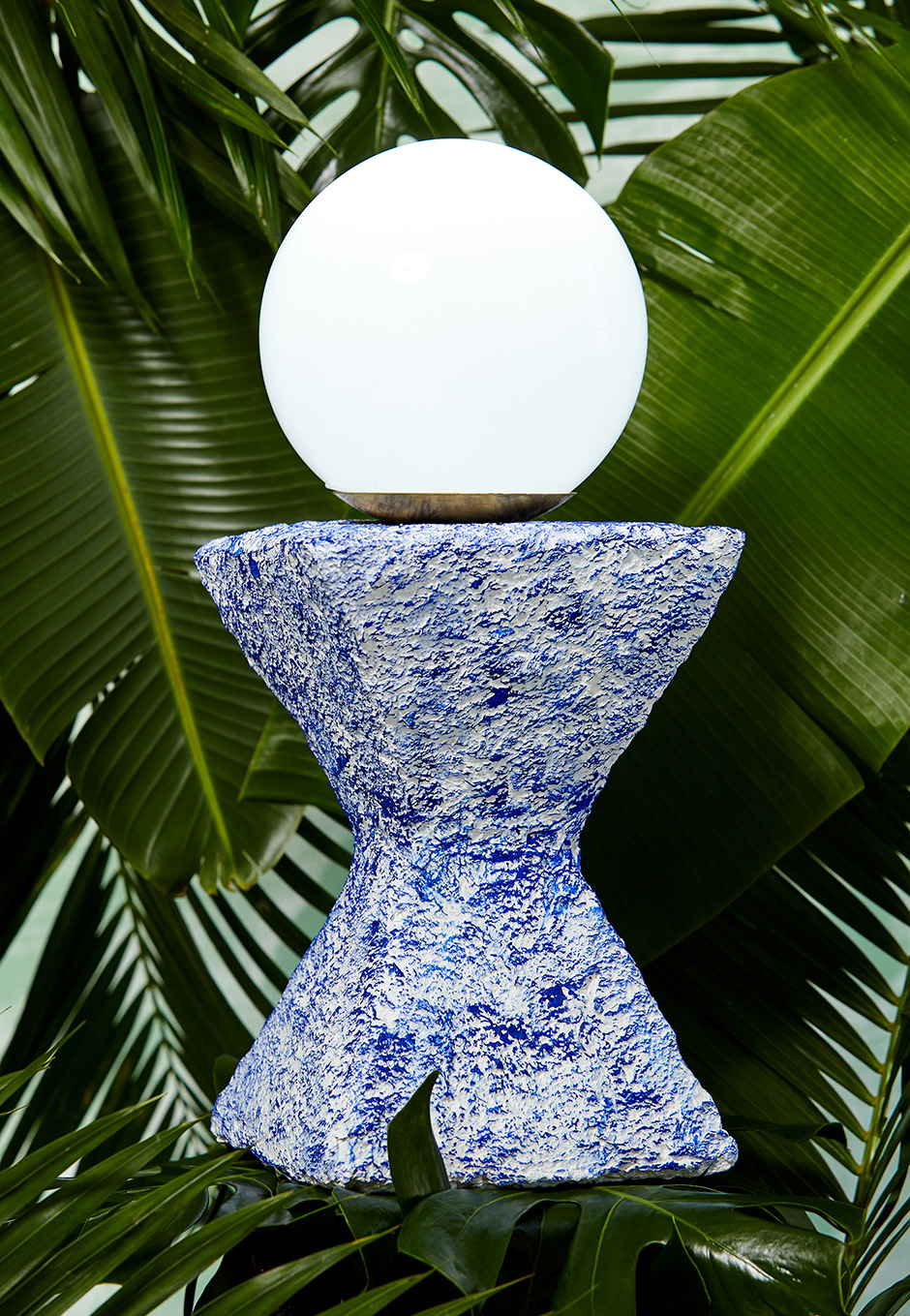 We've been fans of pretty much everything Hannah Bigeleisen has done — in pretty much every medium — but after her powerhouse collaboration with partner Steven Bukowski last year, we were excited to see her branching out on her own, furniture-wise. These papier-mâché lamps were shown at Brooklyn Designs this month alongside these cuties in hand-formed concrete.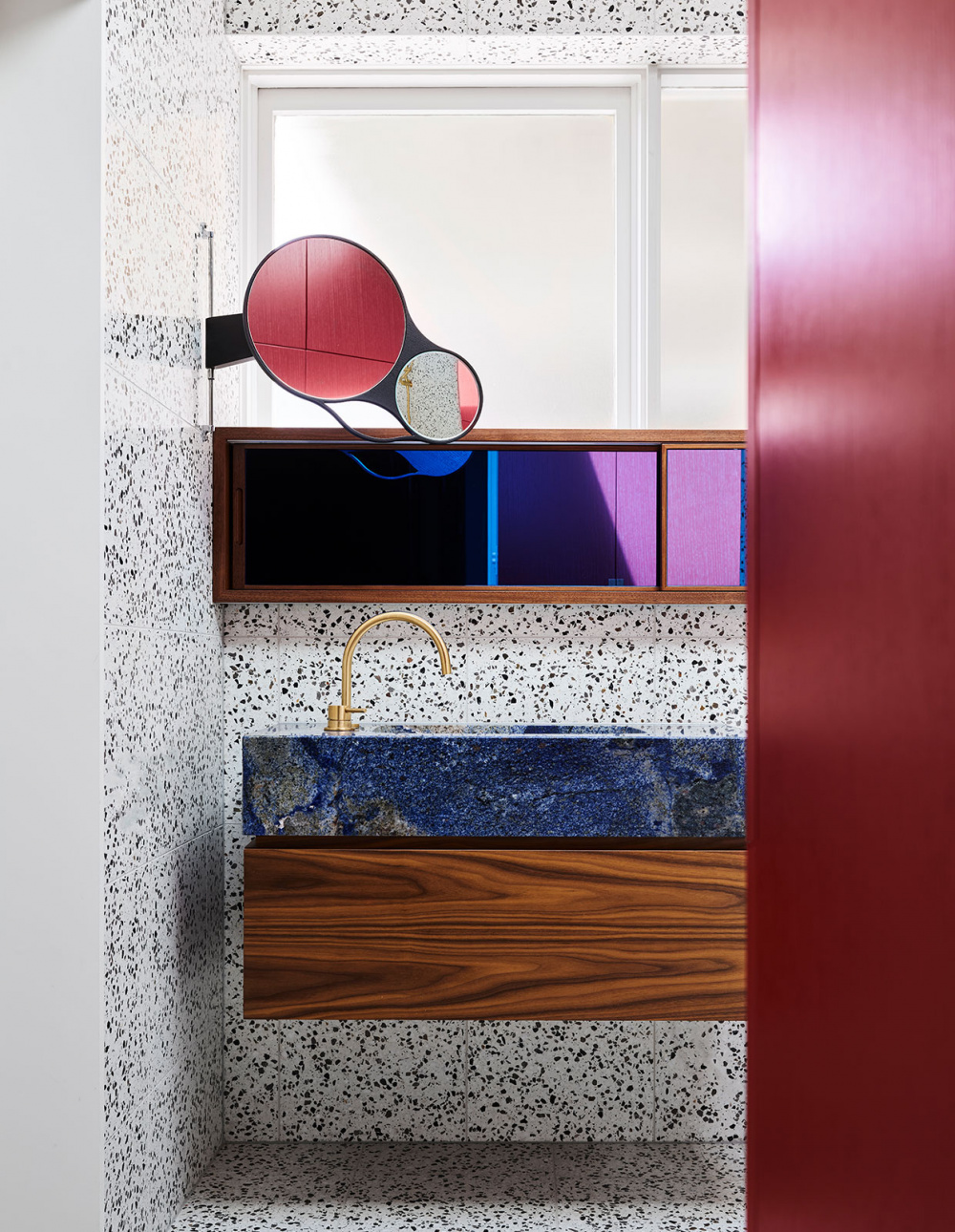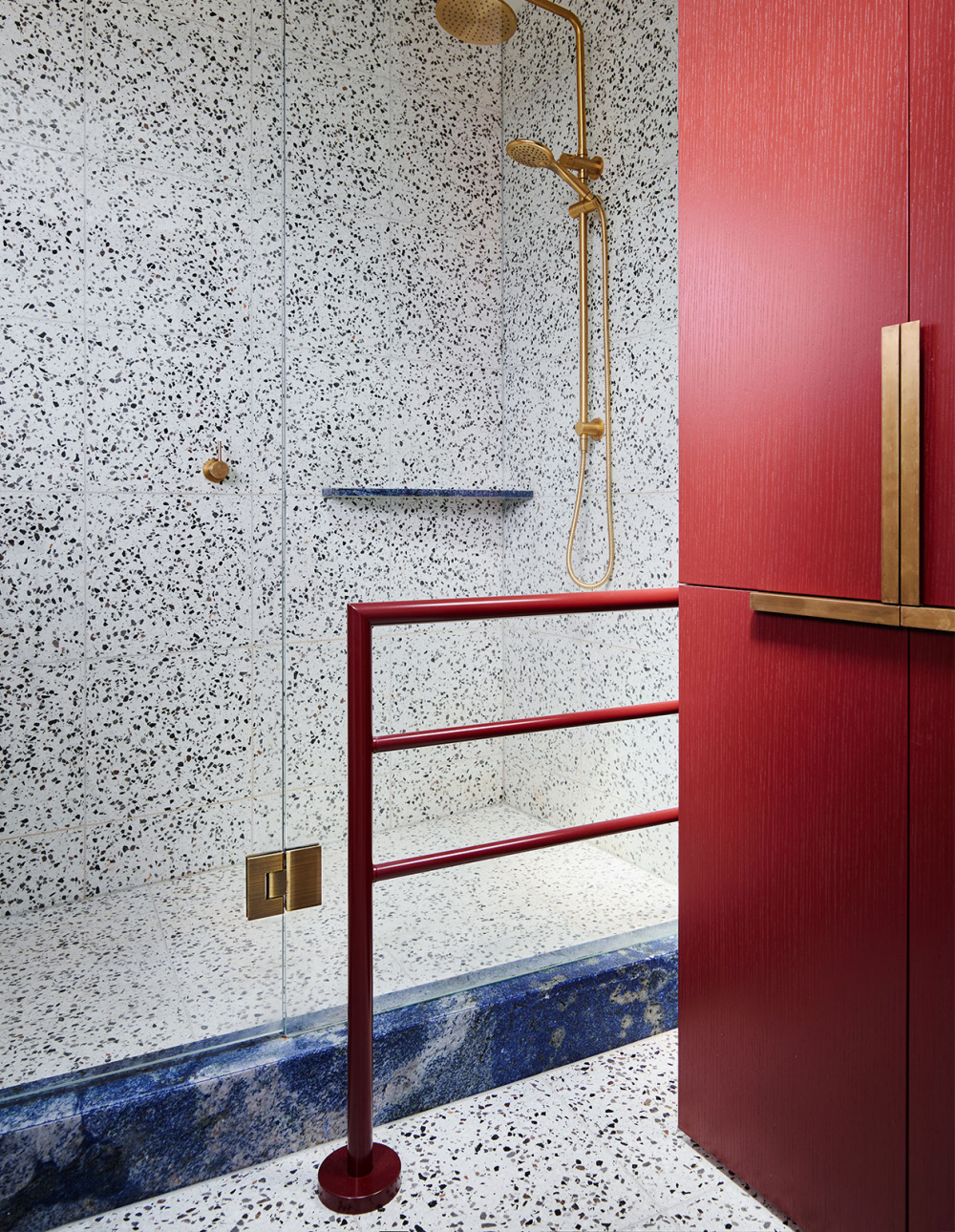 This bathroom by Melbourne's Flack Studio won an interior design award this week, and we totally get it. But props also go to the client who went all in on custom terrazzo, electric blue marble, burgundy-stained oak, and iridescent mirrors inside their 1963 modernist Michael Feldhagen–designed home.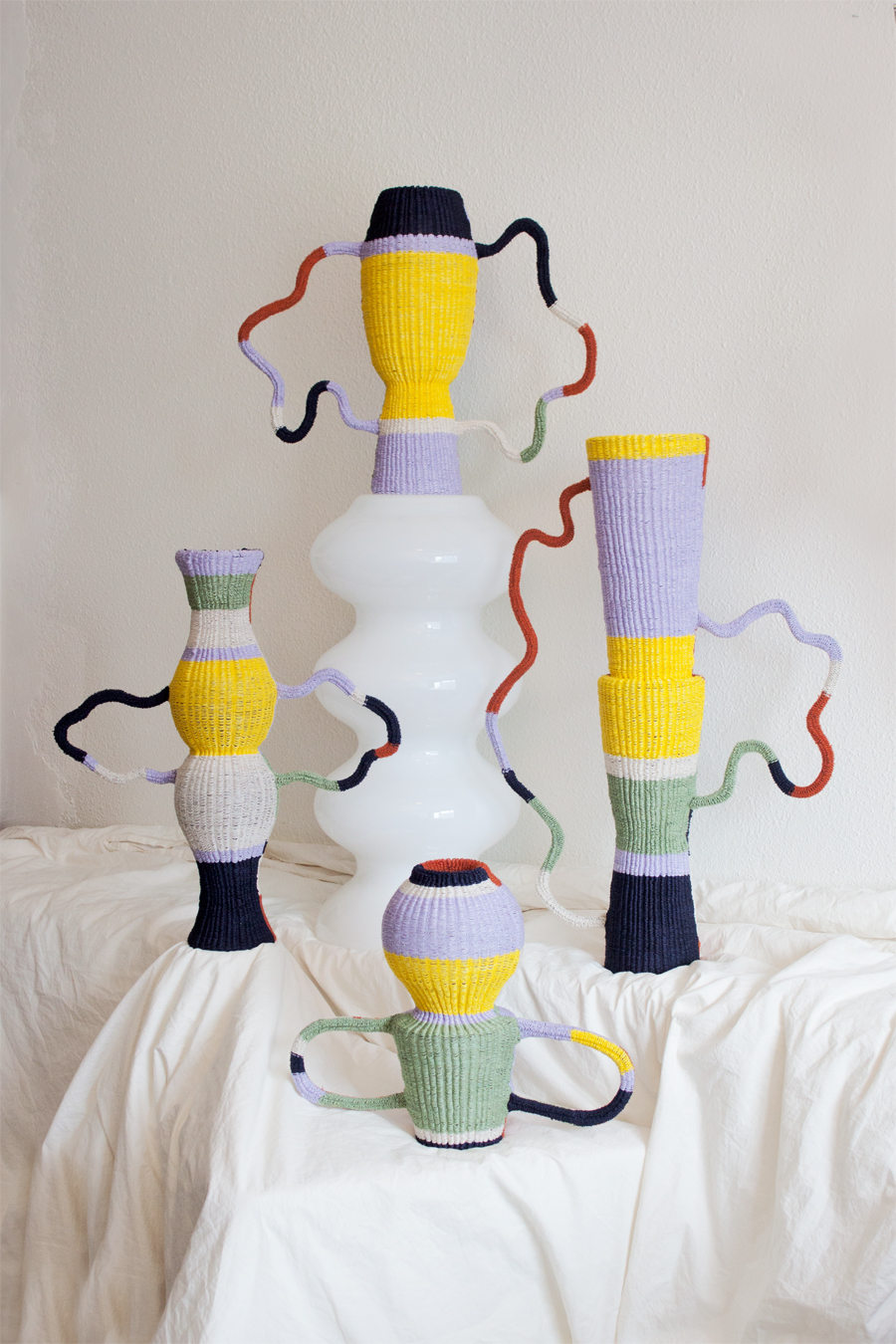 We really love these hand-knitted vases by the Amsterdam-based designer Charles-Antoine Chappuis; each piece is unique, made from a mix of linen and discarded yarns from textile factories. Each vase has two different colored sides, and flowers or plants can be placed in either end.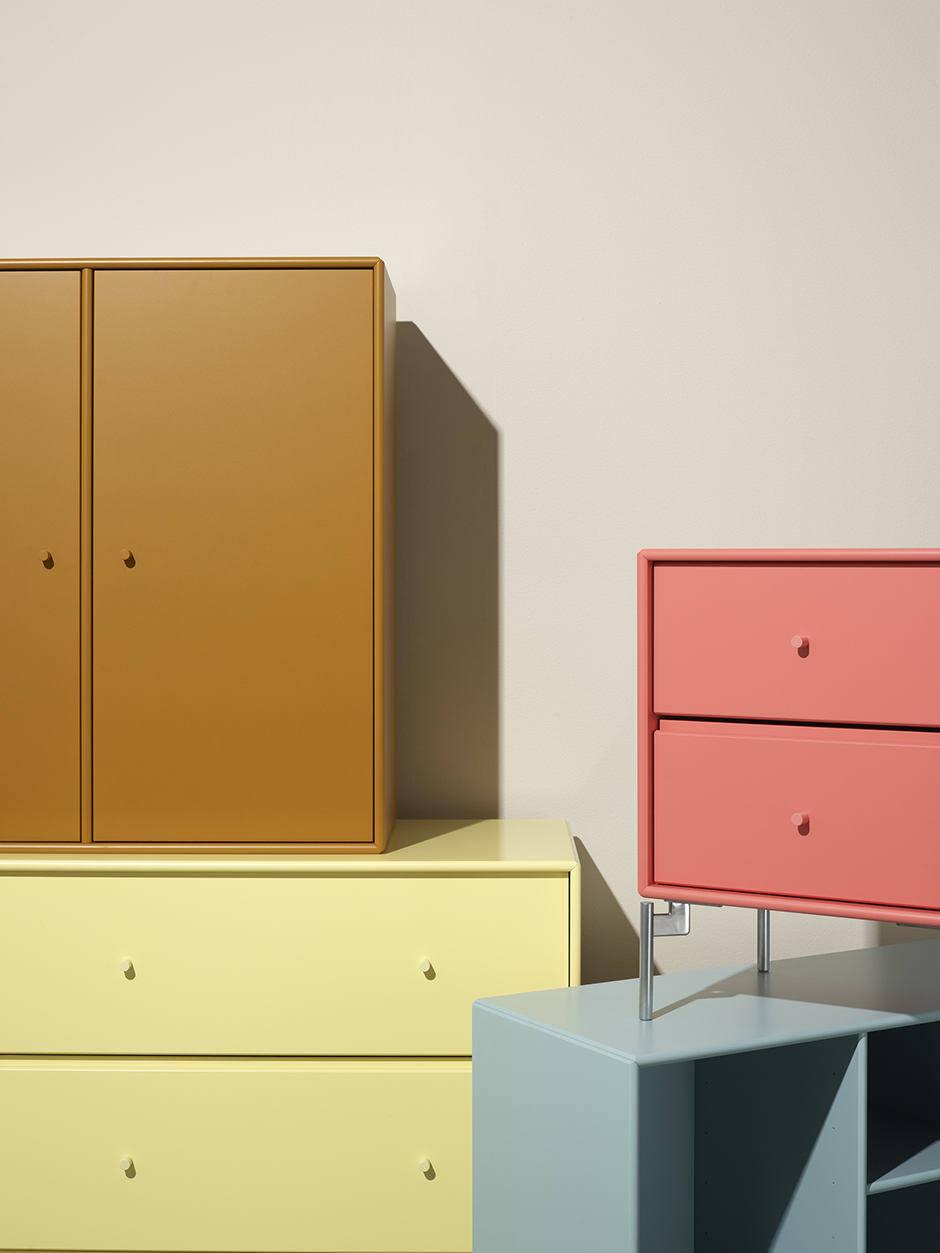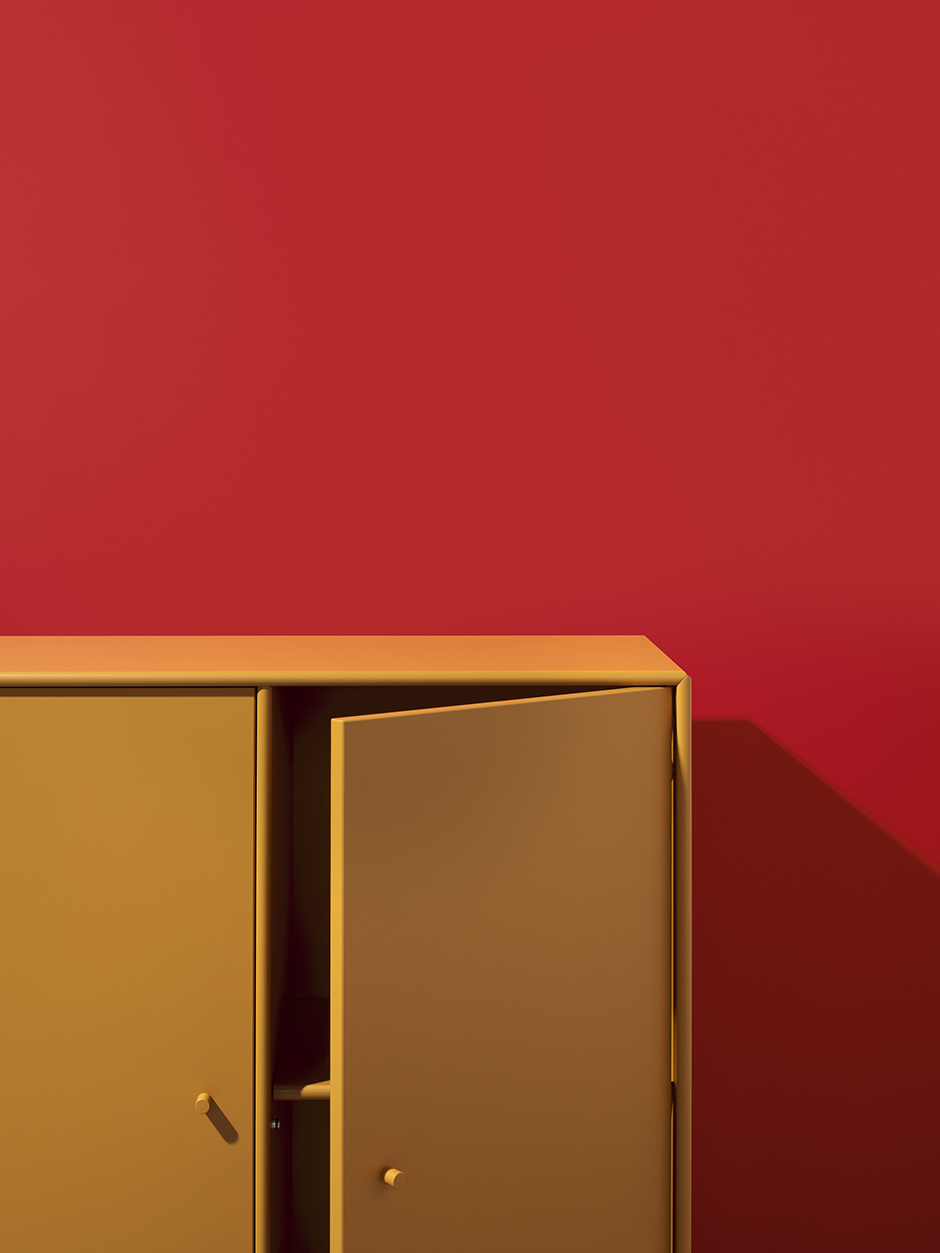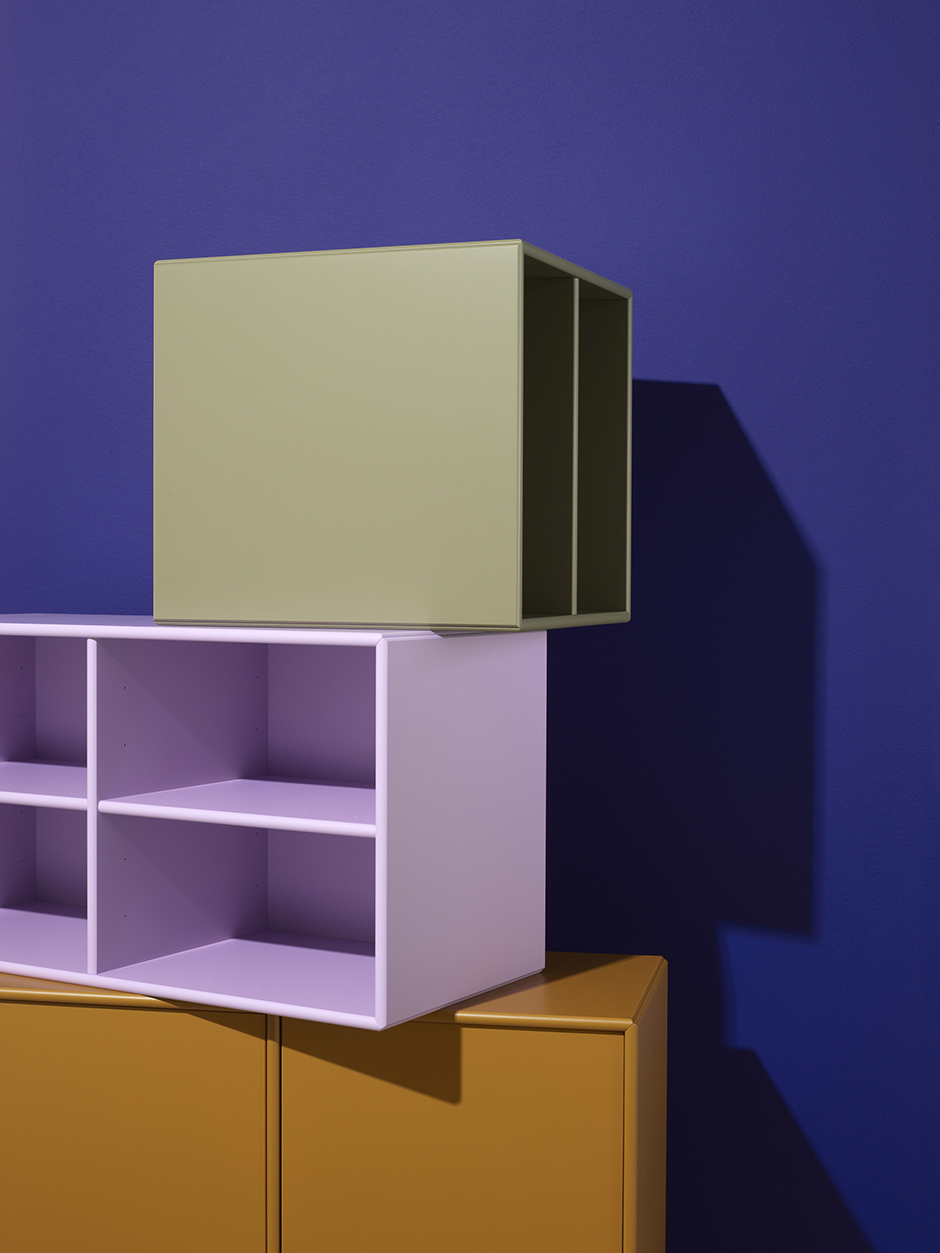 For this week's 3 Days of Design in Copenhagen, the Danish brand Montana released a new color palette for its lacquered metal furniture — 30 new hues chosen by color expert Margrethe Odgaard. "The need for nature, sensorial activation, and tactility have arisen in response to the information overload and sensory deprivation that are the hallmarks of our ever-increasing screen-time," the brand writes; hence the new palette relates to nature and natural materials, with names like Truffle, Pomelo, Chamomile, Oyster, Mushroom, and Pine.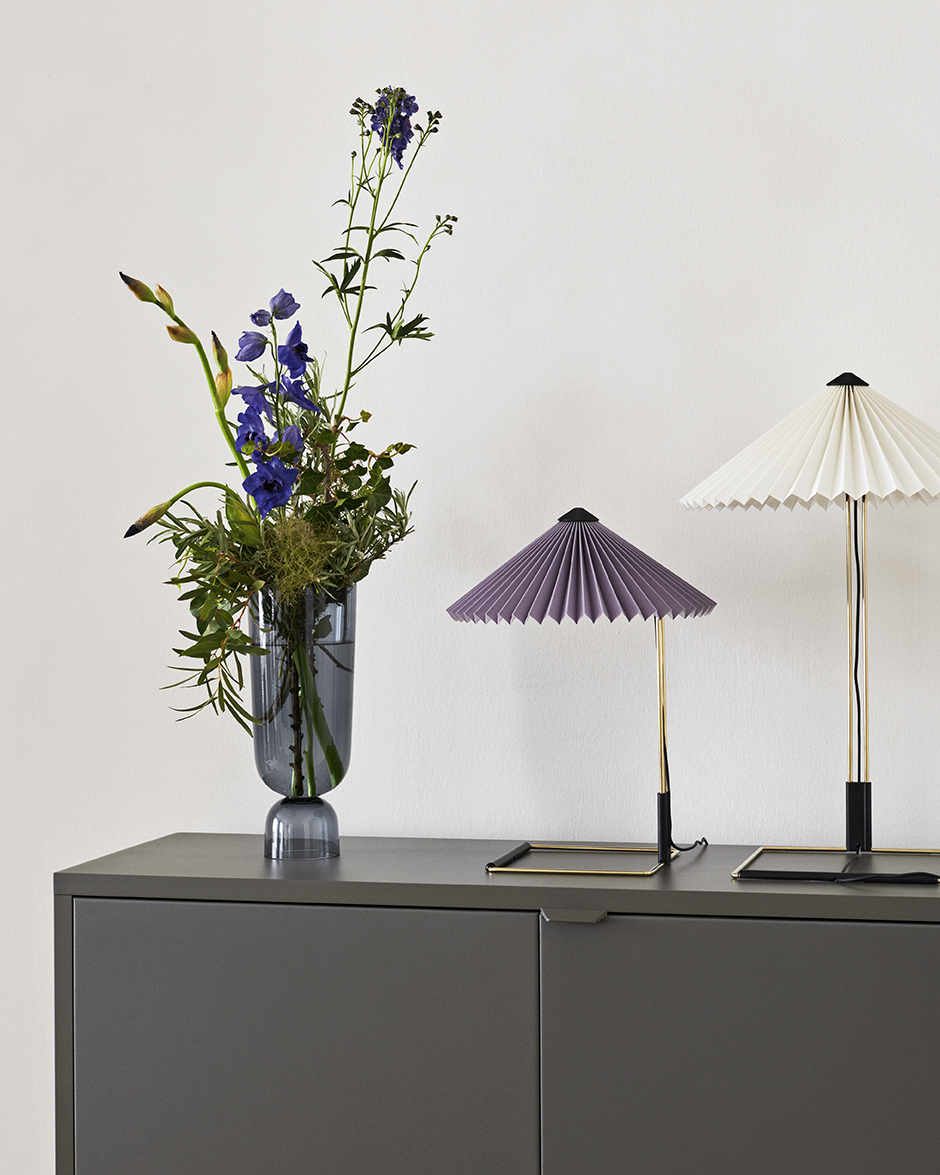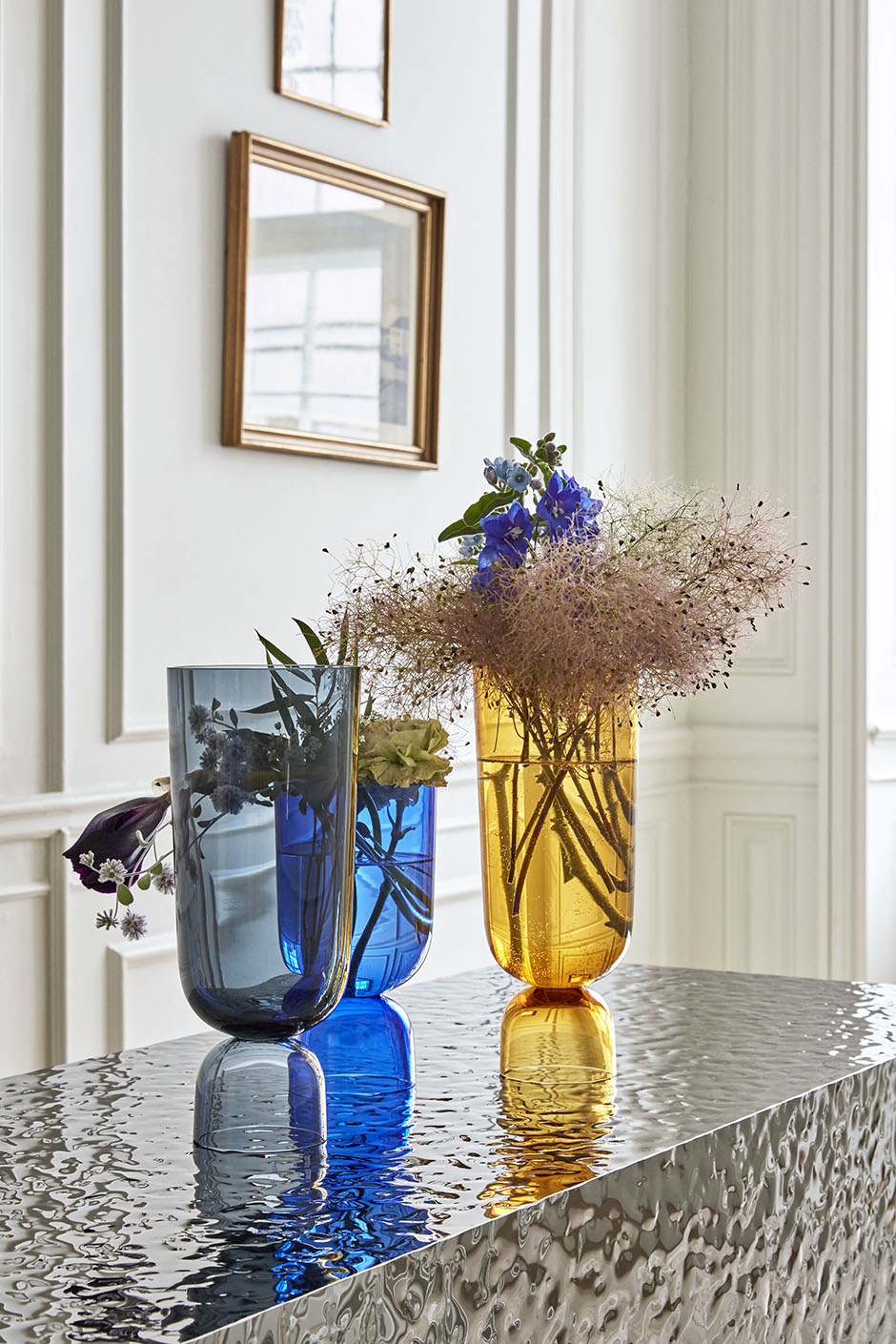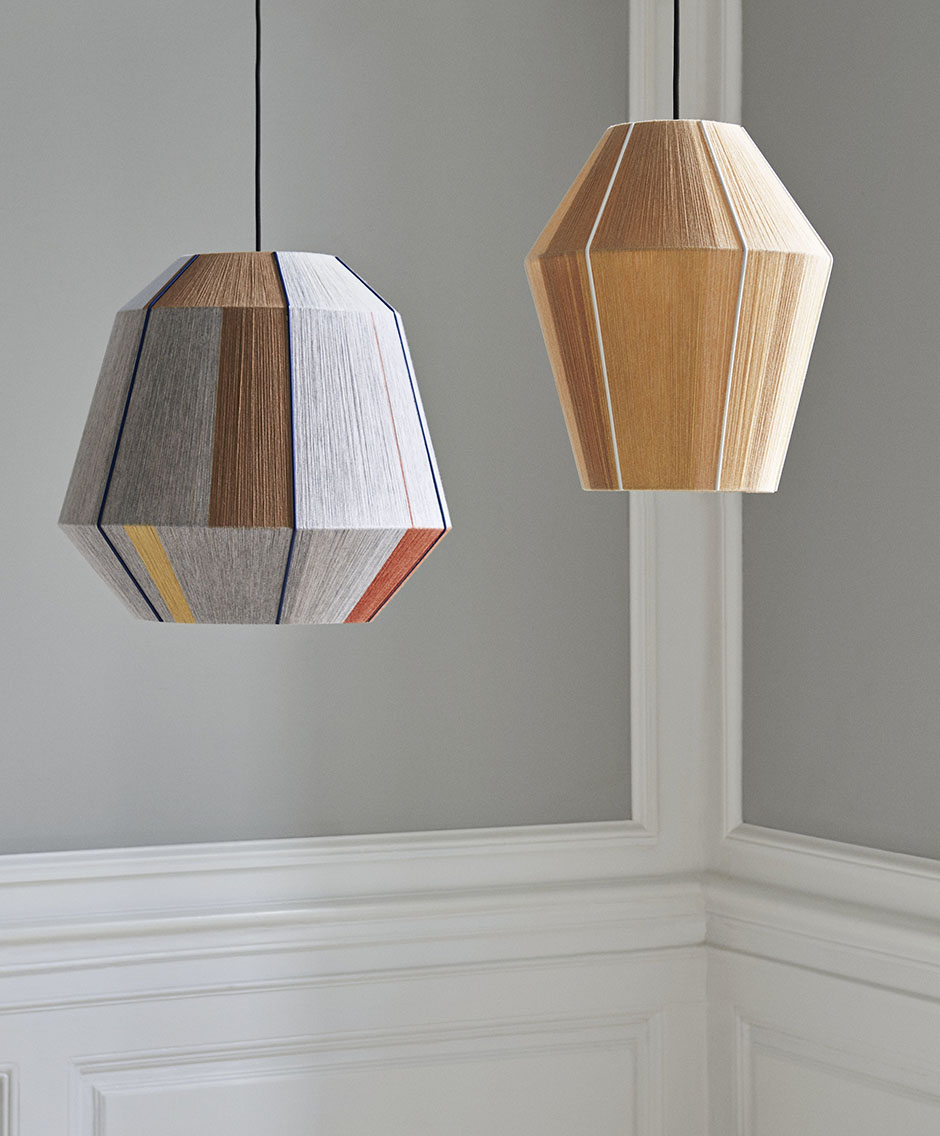 Also in Copenhagen, Hay released a slew of new furniture, lighting, and accessories, including (from top) a pleated-shade lamp by Inga Sempé, a colored-glass vase by Ingrid Aspen, and the first-ever production run of Ana Kras's Bonbon Lamps, which we first wrote about here(!).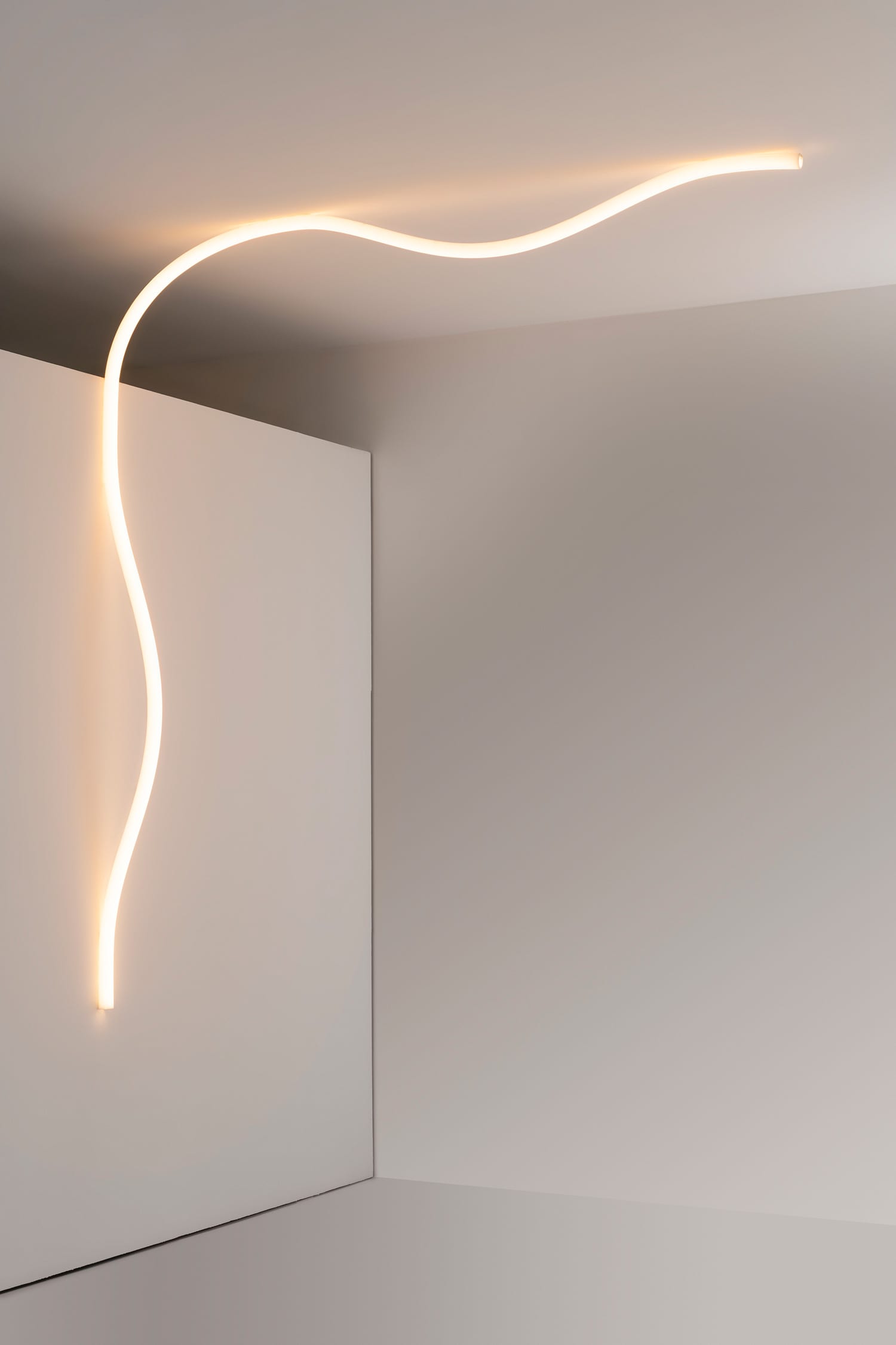 We've been tracking "wavy lights" as a funny little micro-trend (exhibit A), and here's one we missed from Milan — La Linea by BIG for Artemide, which is made from a flexible silicone tube that moves freely in space.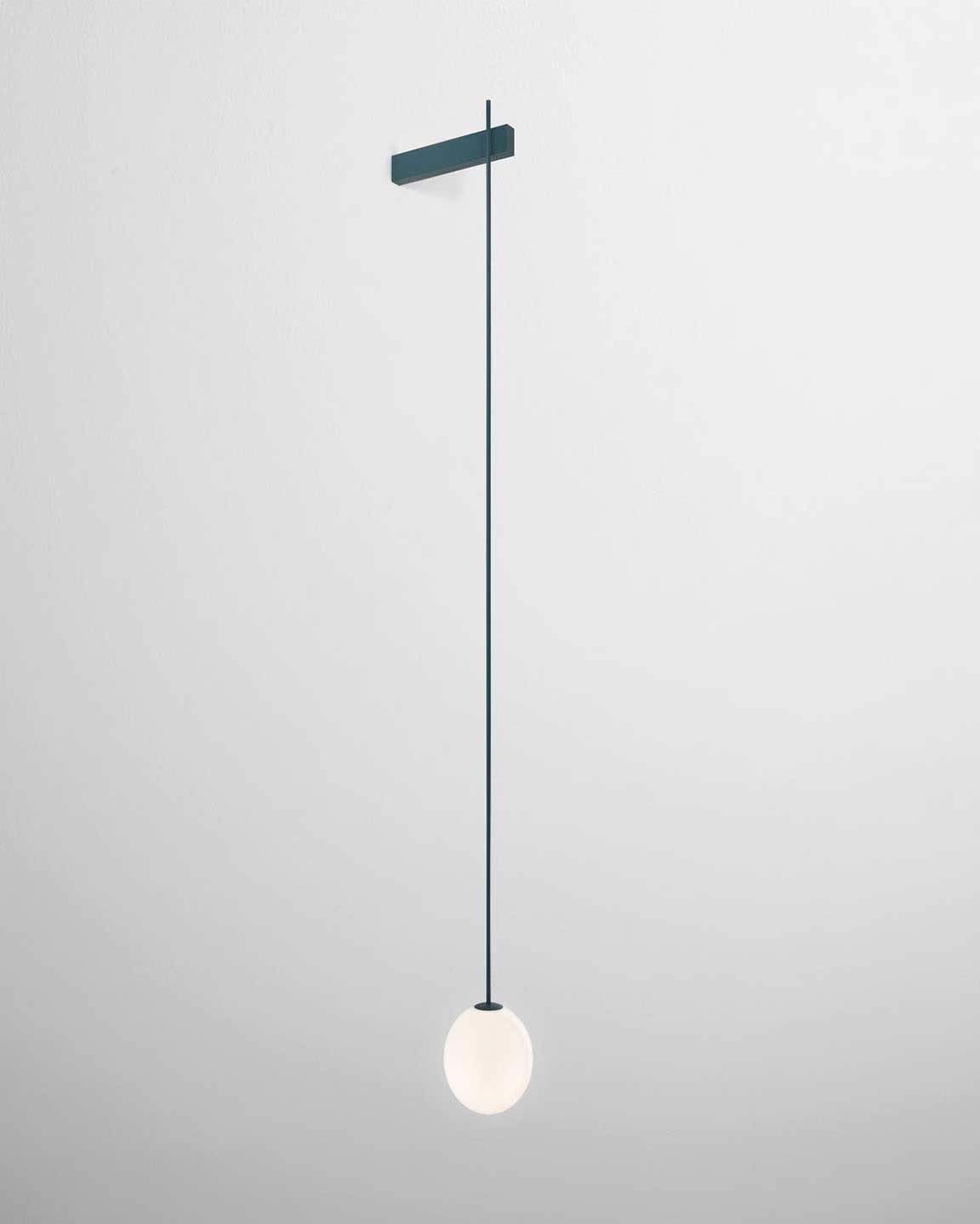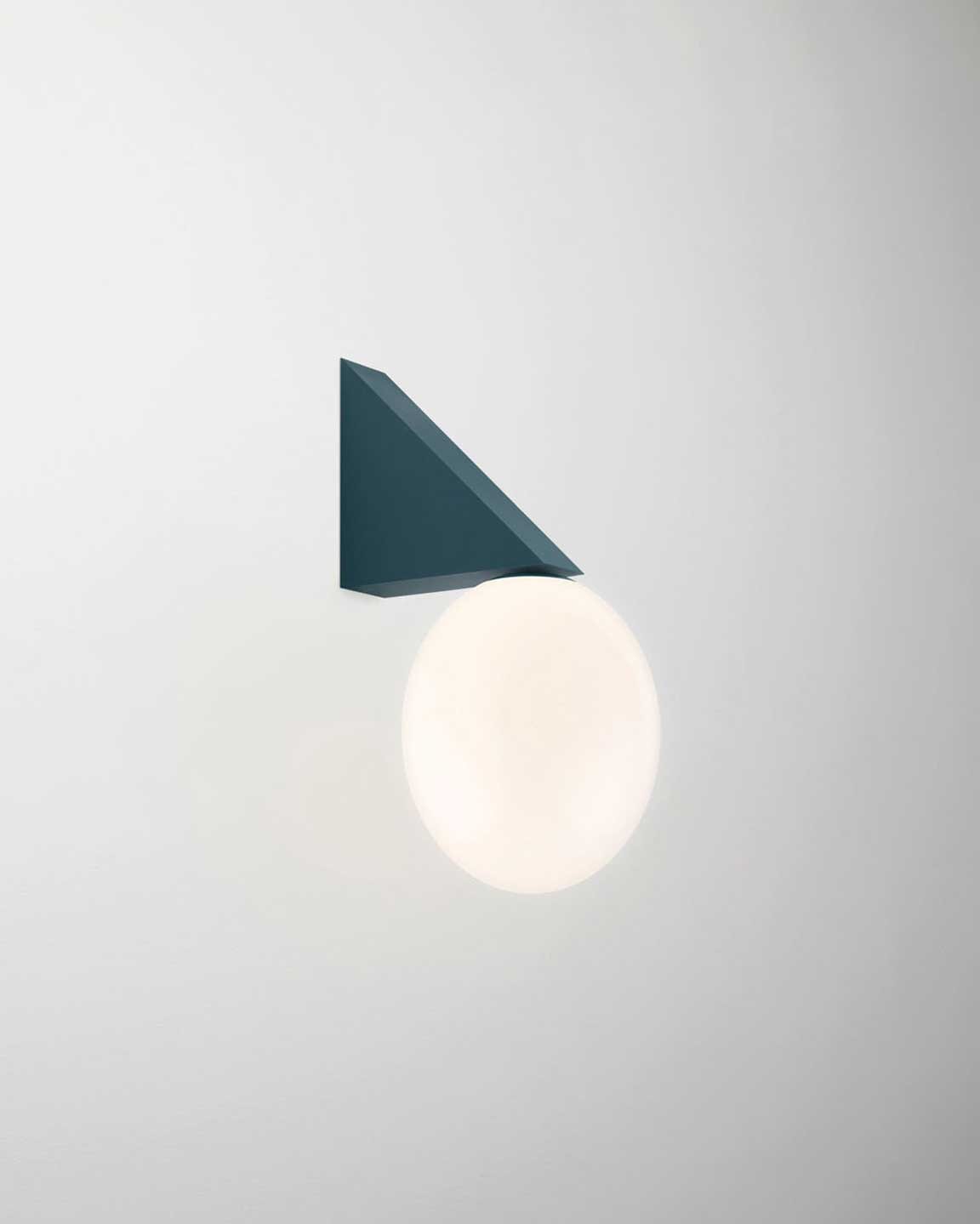 We also seemed to have missed these nice — and nicely priced — Michael Anastassiades lights in petrol blue powder-coated brass, called The Philosophical Egg.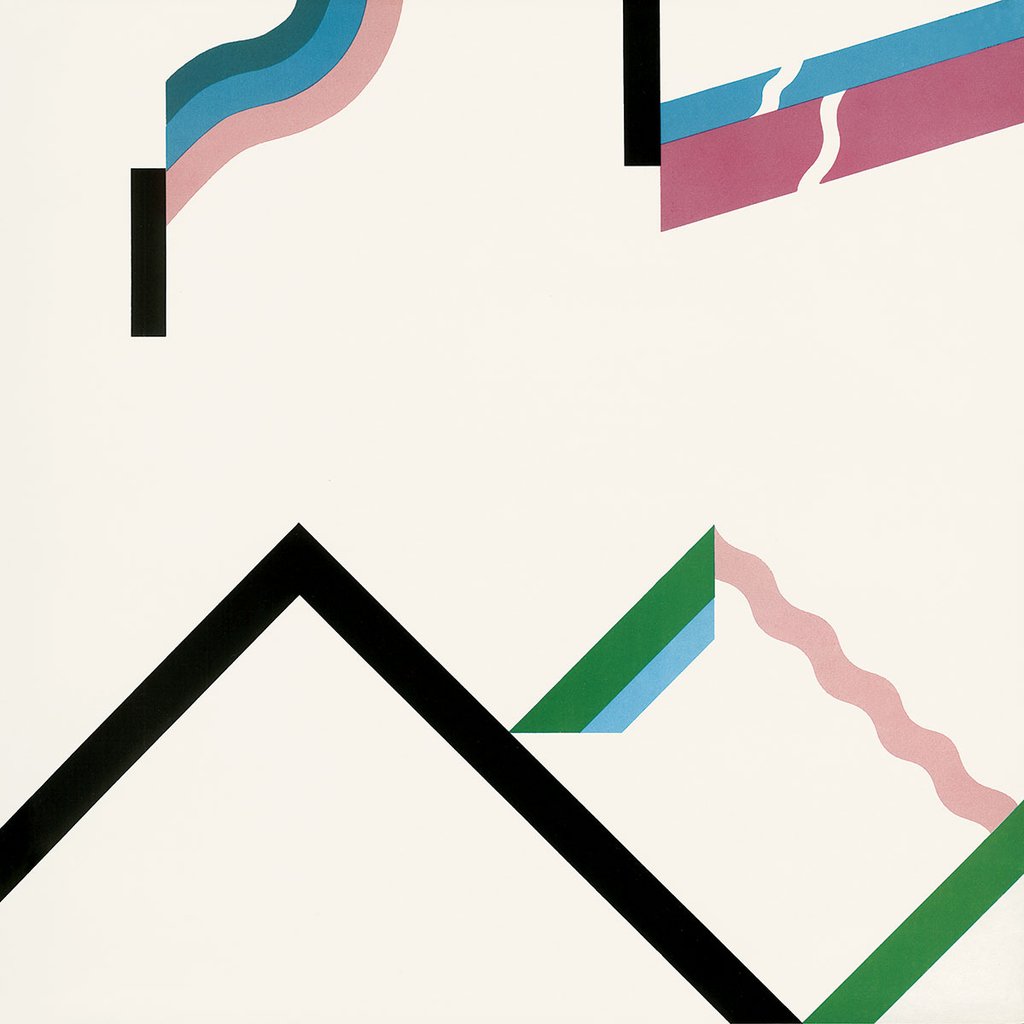 One of our favorite pastimes is tracking book and album covers that are particularly Sight Unseen-y (though this recent Mstrglass album featuring the Farnsworth House is a whole other level). Somehow we never noticed that this Wire album from 1979 is the ultimate Sight Unseen circa-2015 vibe.
Links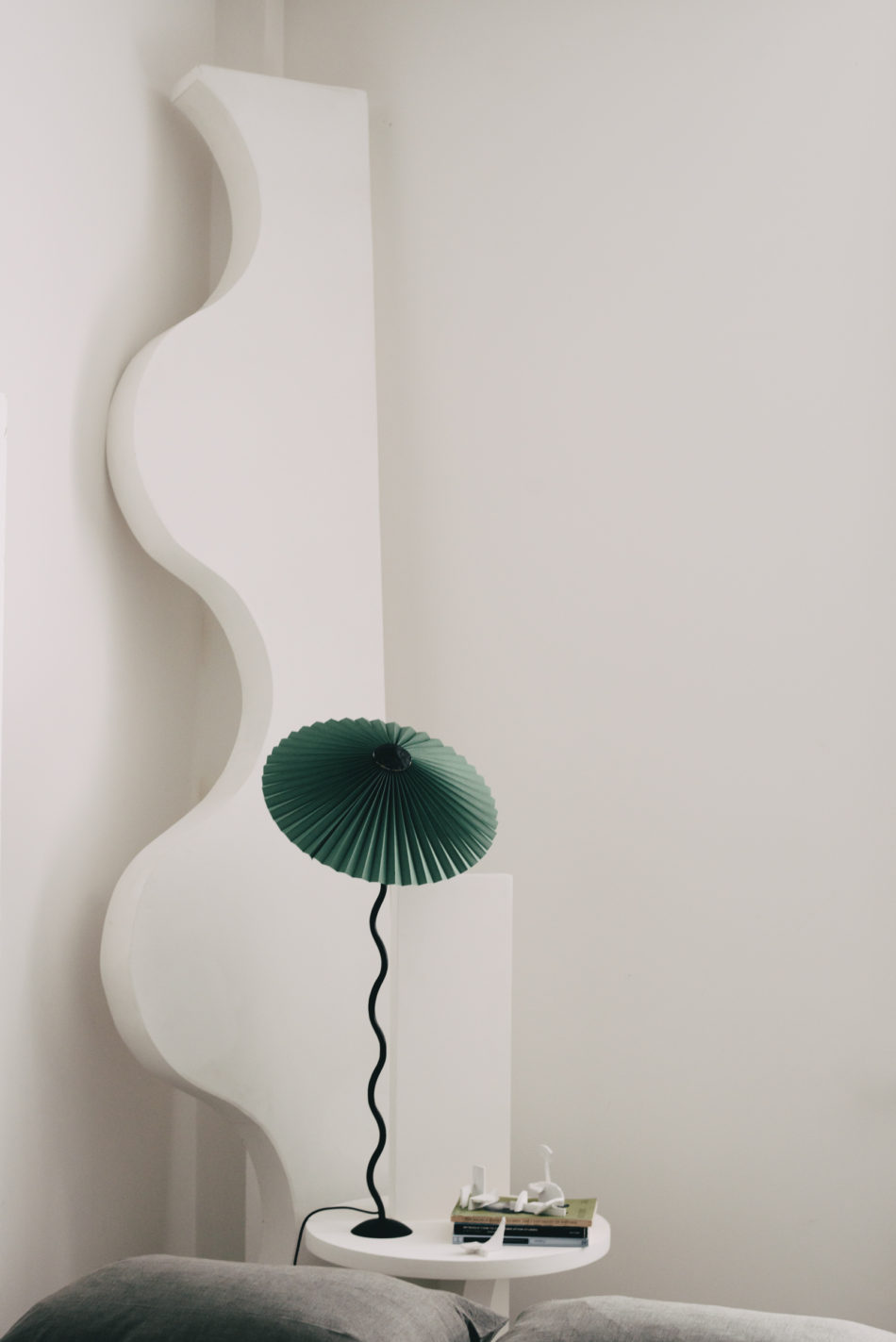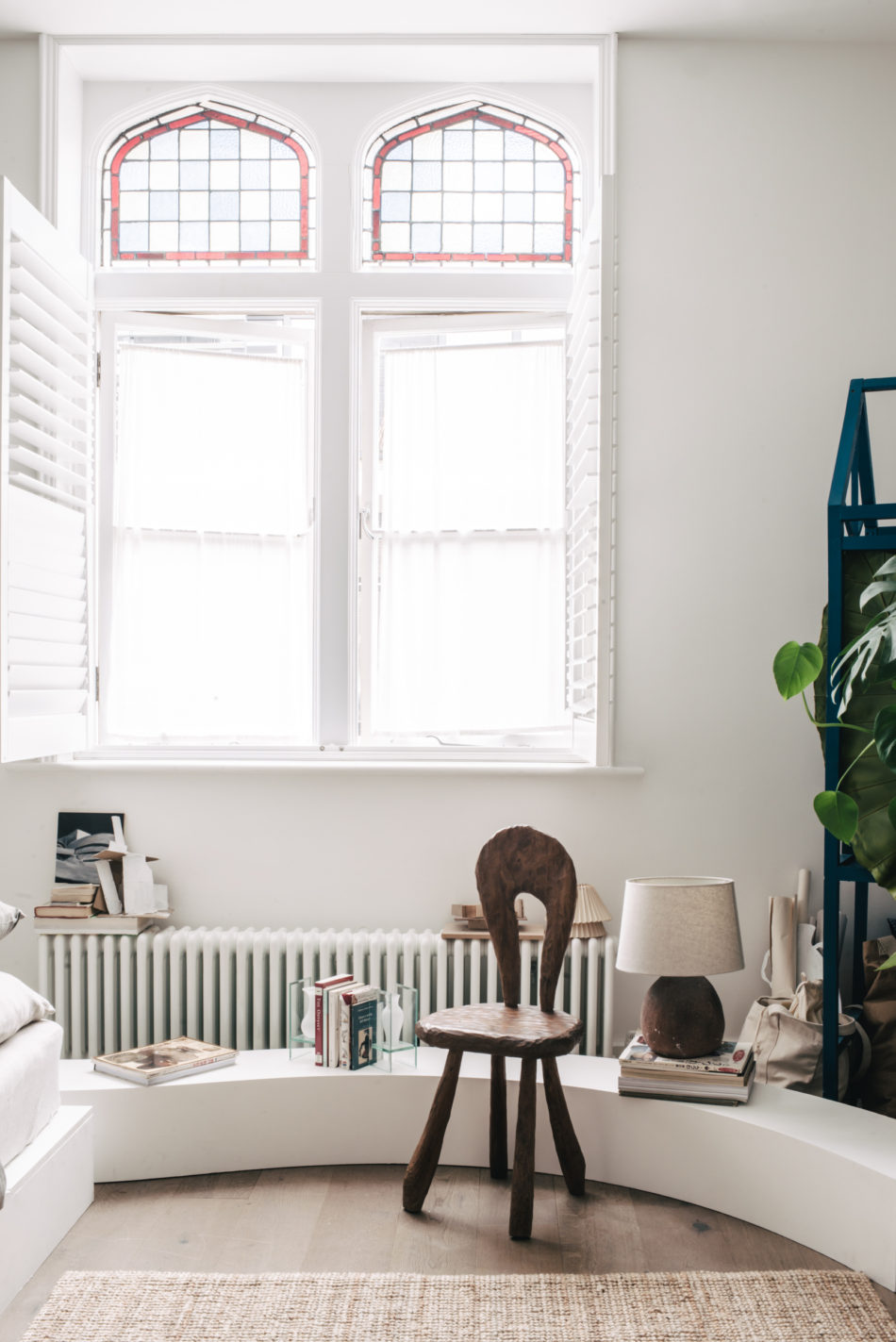 Speaking of wavy lights and pleated shades — we spotted a home tour with Oscar Piccolo (maker of the ultra-coveted, perpetually sold-out lamps that mix the two) on The Modern House. It's a nice glimpse into the home of someone who makes the objects we actually want to live with.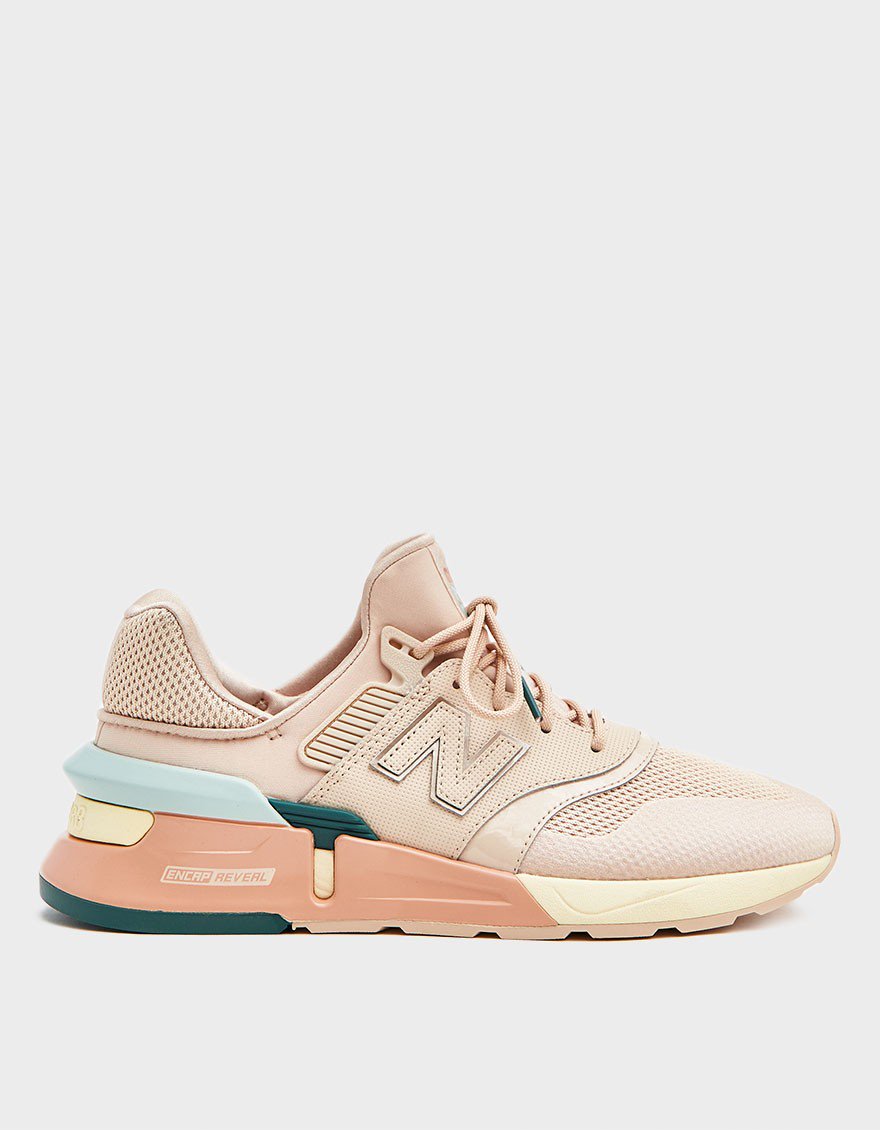 We haven't really jumped on the ugly/dad sneaker trend, but this pair of blush pink New Balances, available on Need Supply, could make us change our minds.
Exhibitions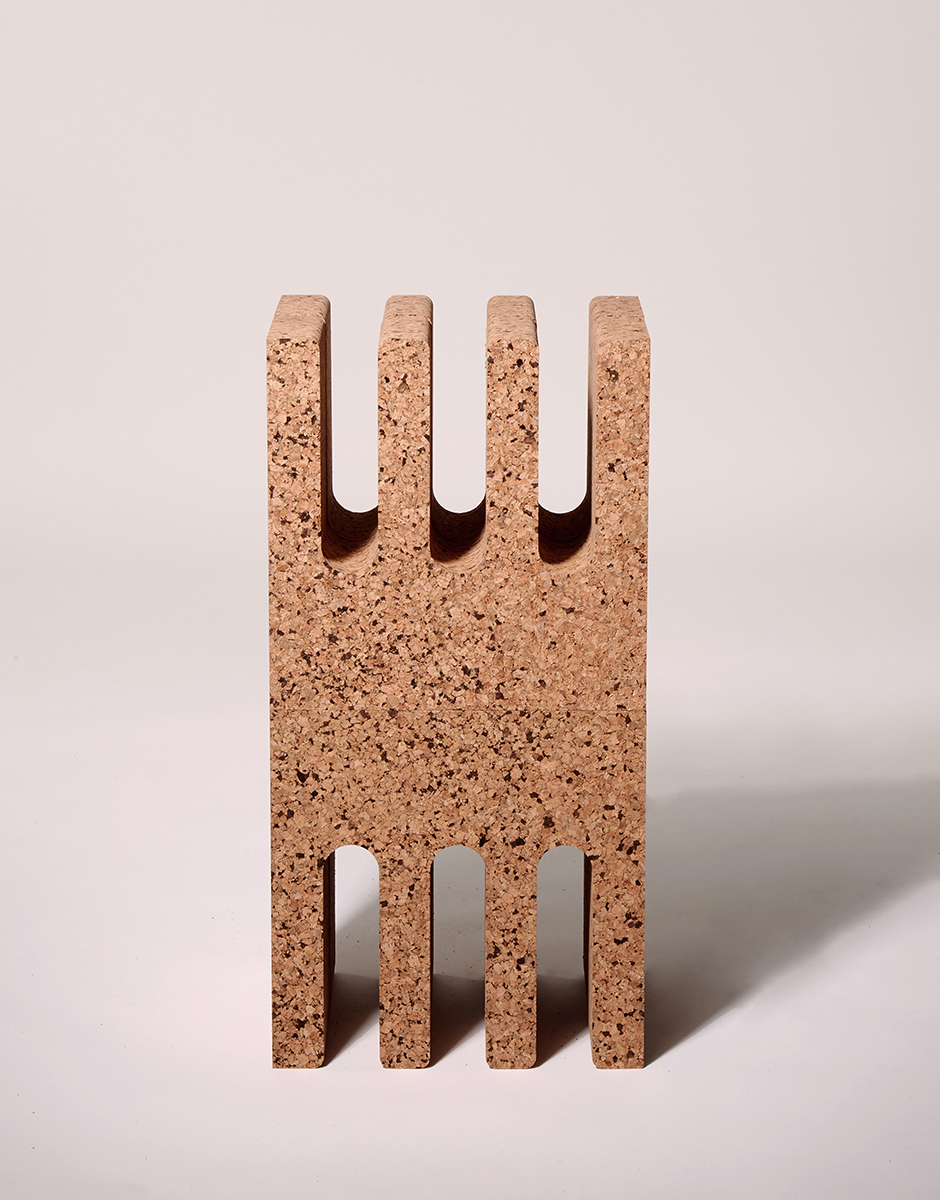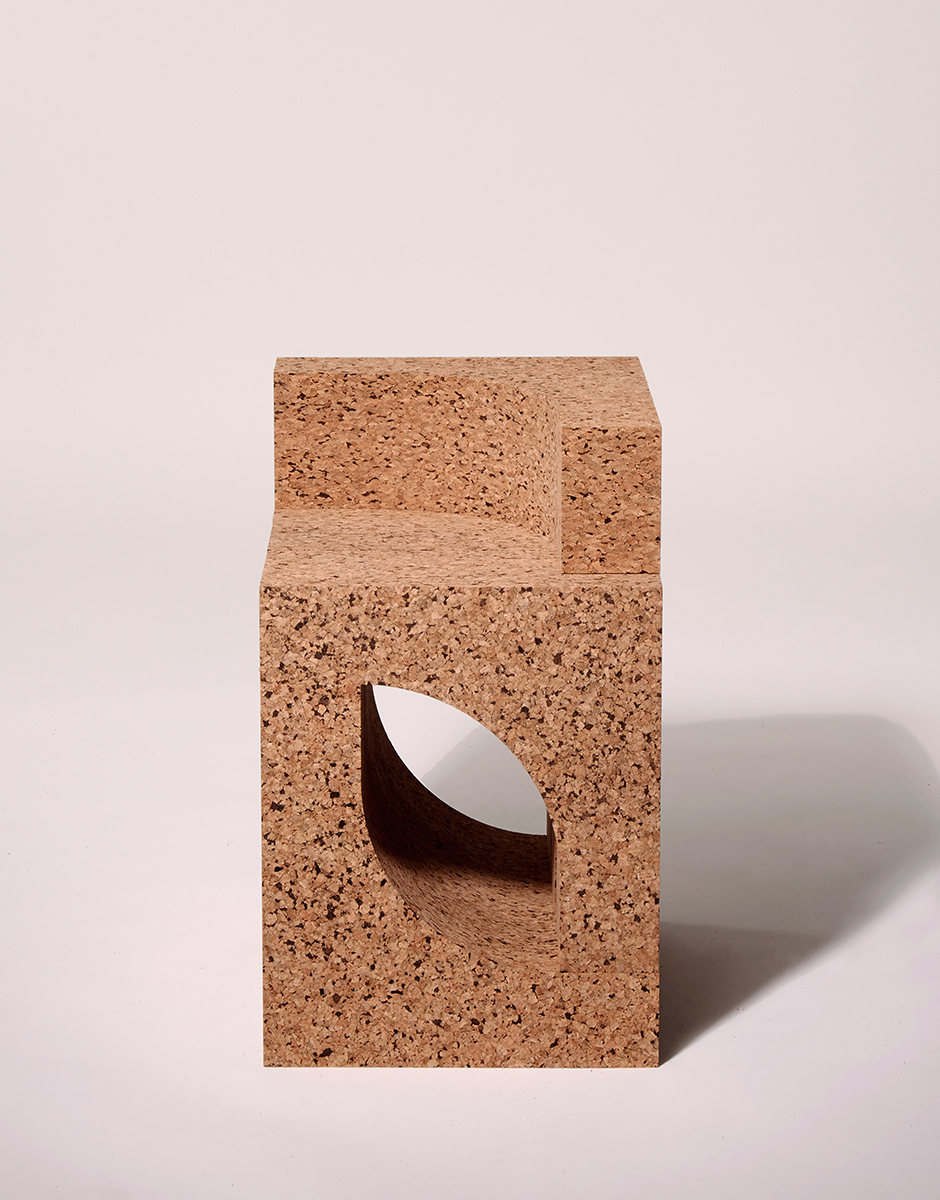 A straggler from New York Design Week — these cork pieces, designed by architect Bernard Dubois in an installation curated by PIN-UP at Ligne Roset's Park Avenue store. Each modular piece is based on an historical building element such as arches, pillars, trusses, pylons and beams. We're not usually huge fans of cork, but Dubois makes it look almost elegant.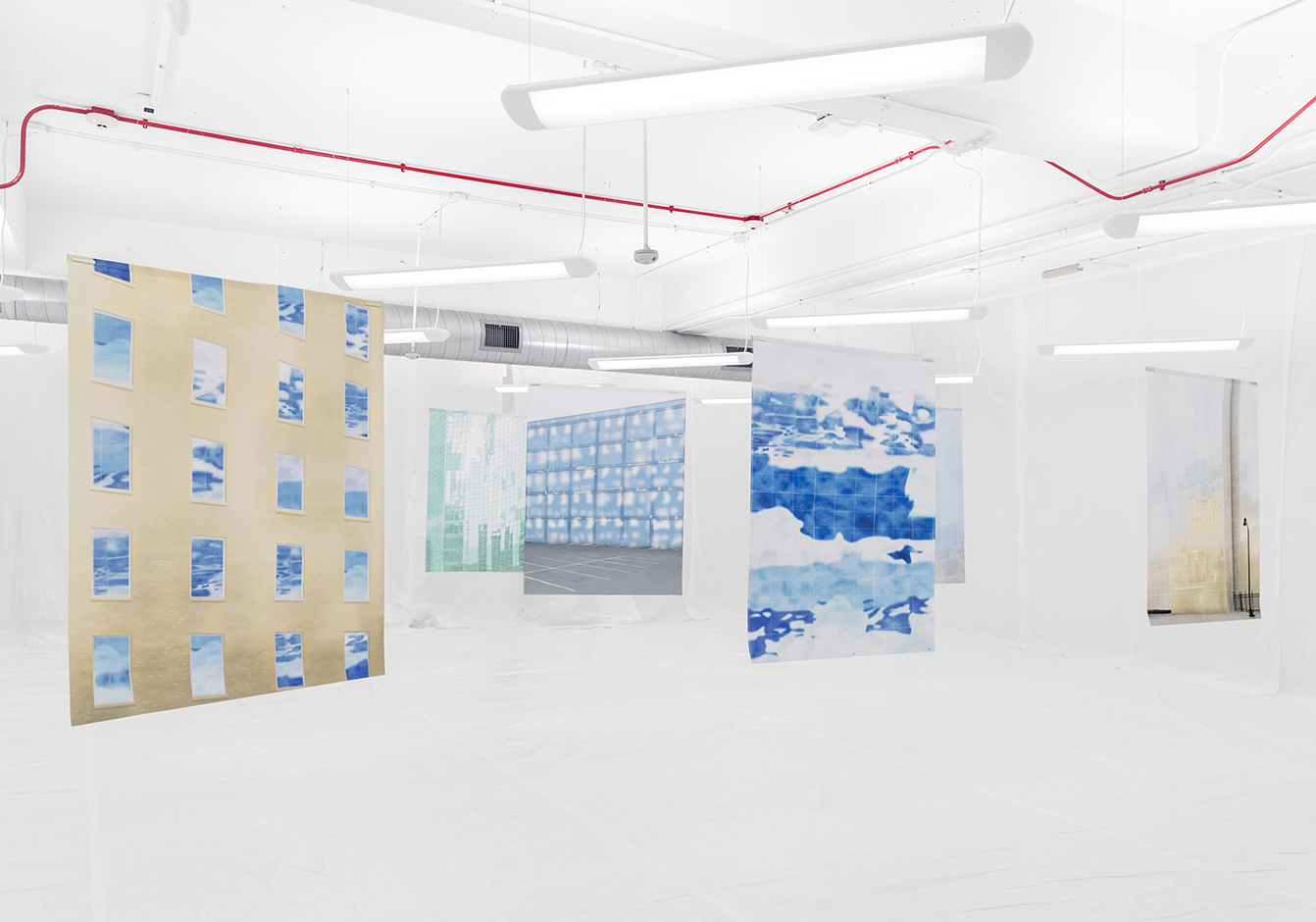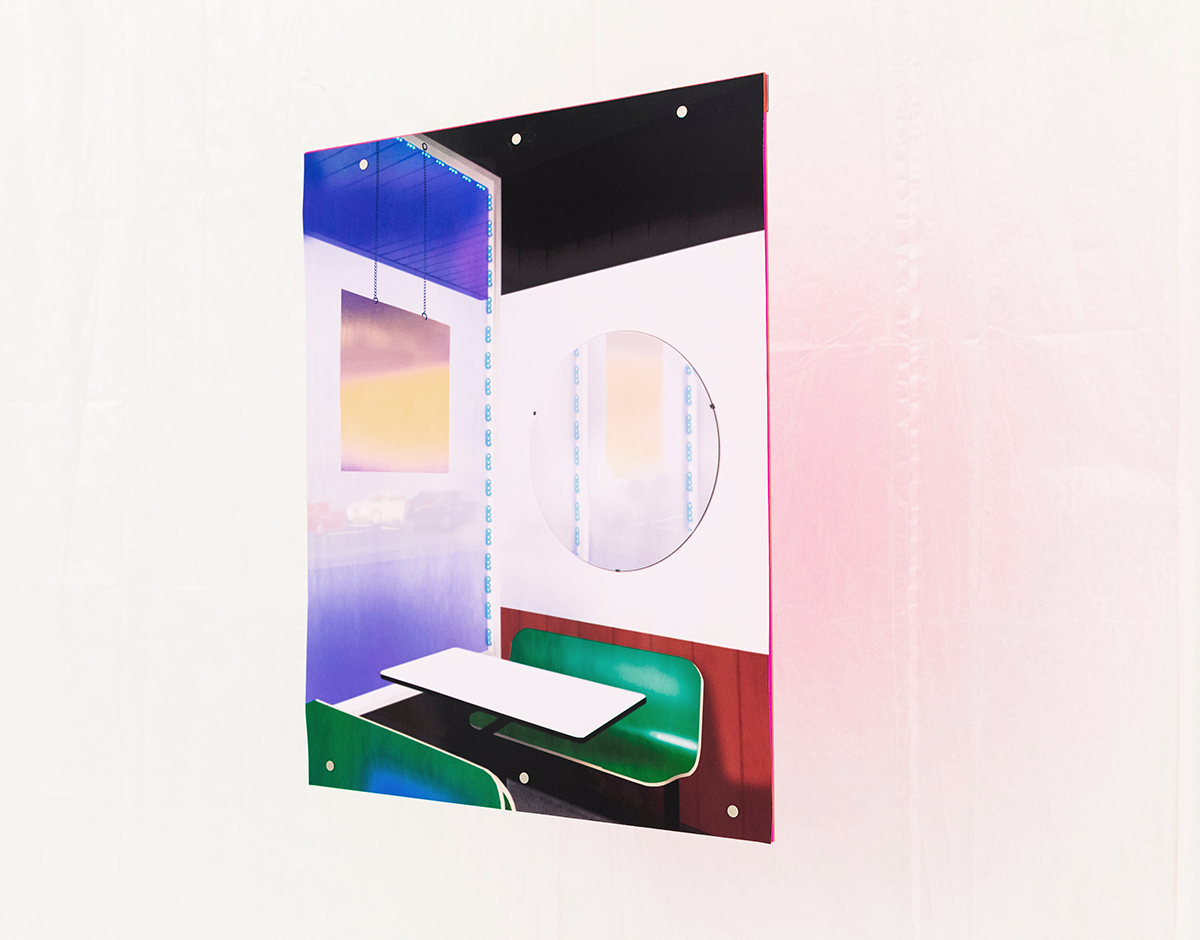 On view at the Graham Foundation in Chicago earlier this month was a photographic exhibition by UIC School of Architecture fellow Anne Dessing, who traveled to Detroit, St. Louis and Chicago  researching architectural elements that divide space, such as walls, doors, windows, columns, fences, arches, and gates. The exhibition is closed now but will likely travel throughout the Midwest.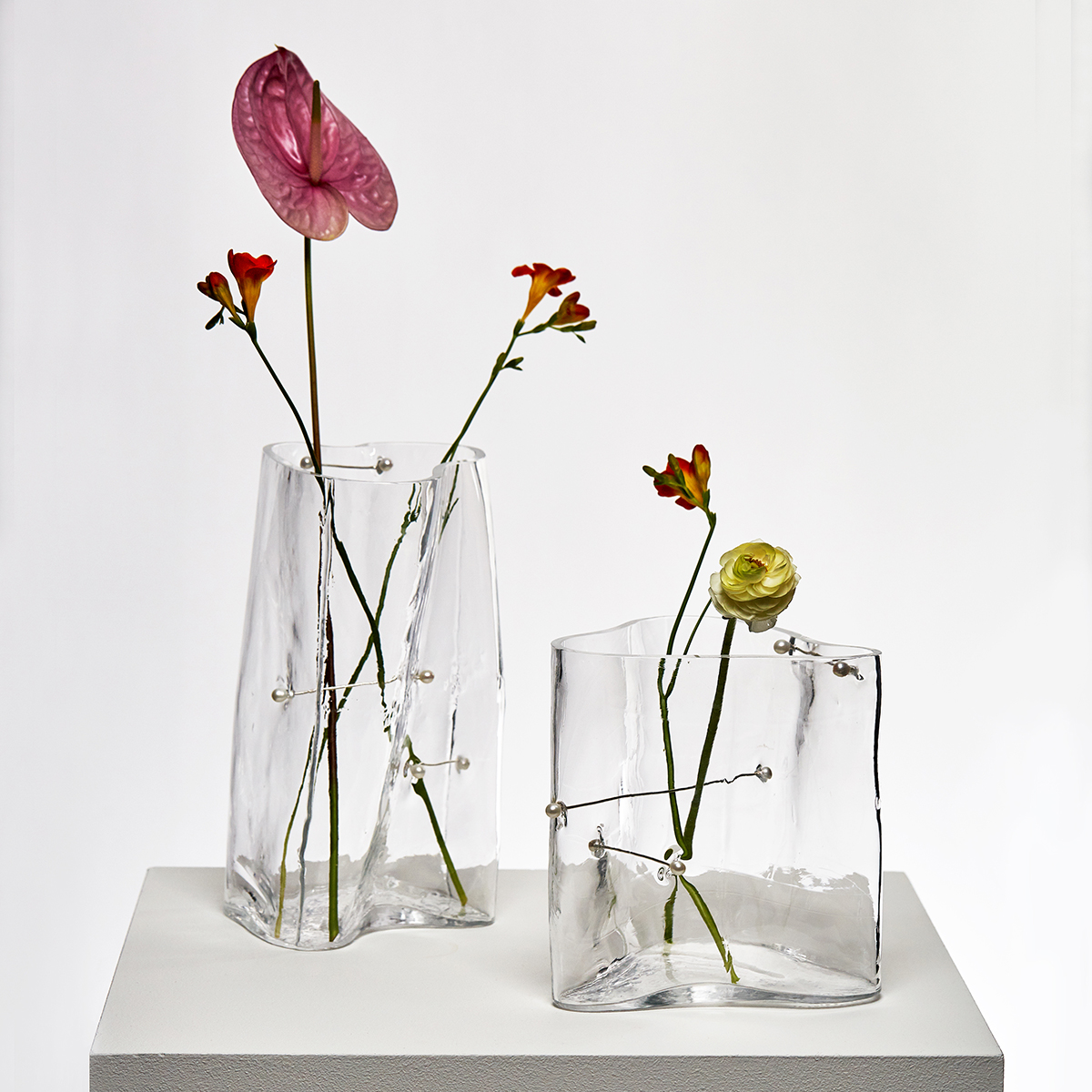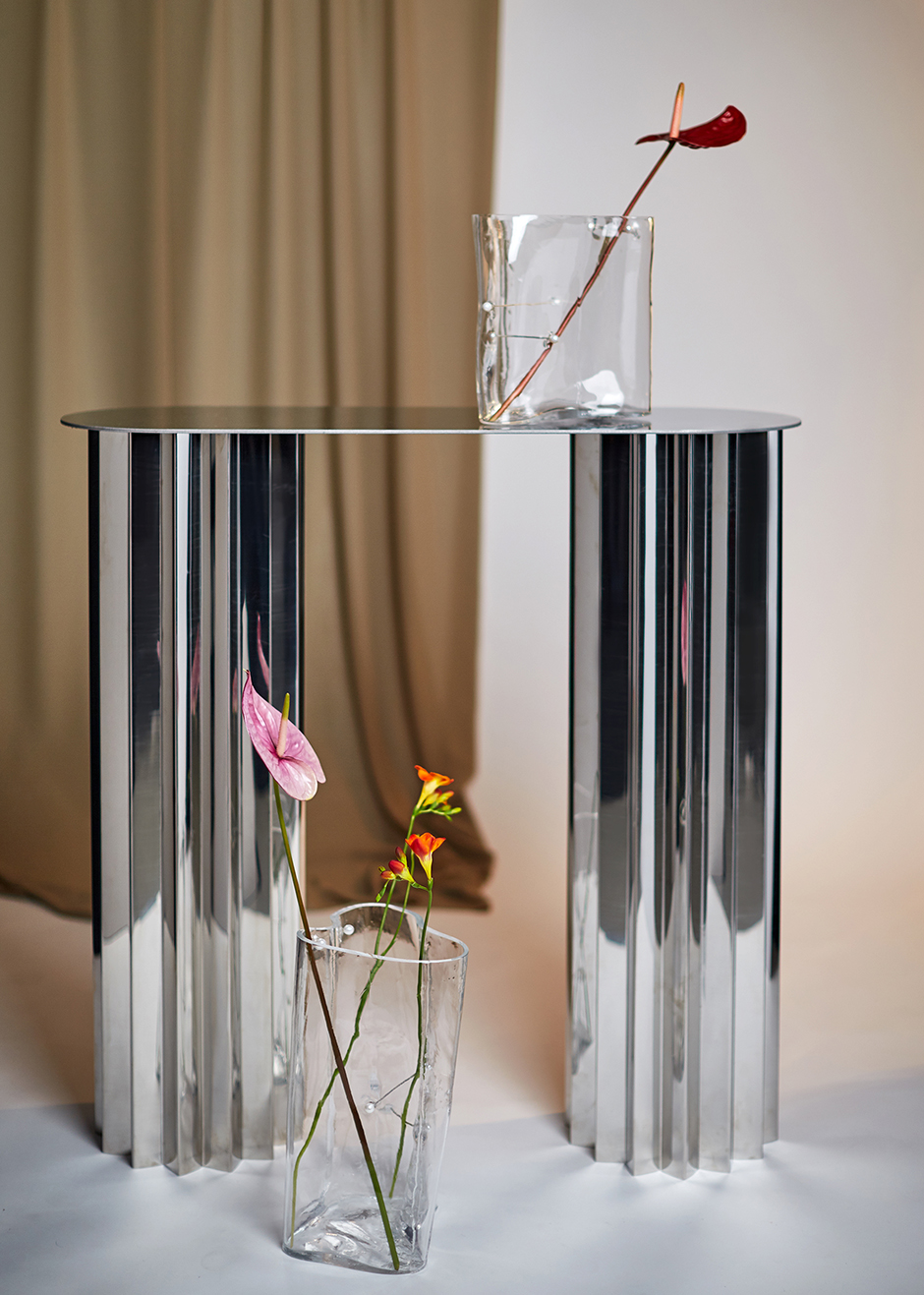 We got a submission from Beckmans grad Elsa Ekdahl, whose Pearly Vases and Pleat Table were on view this month as part of Beckmans graduate exhibition. Both pieces were inspired by techniques from the fashion industry, including the pearl-studded pins that pierce her glass vases.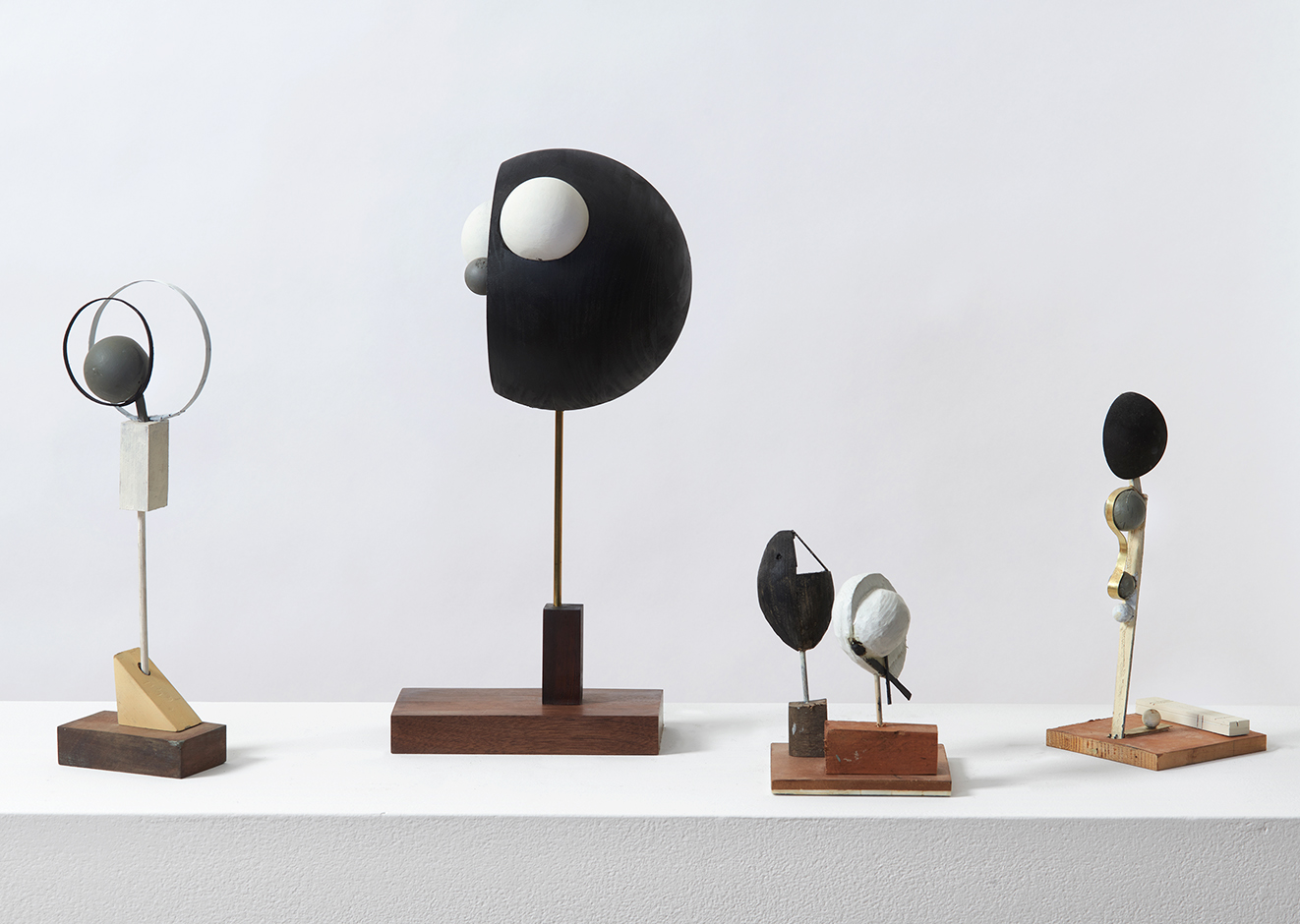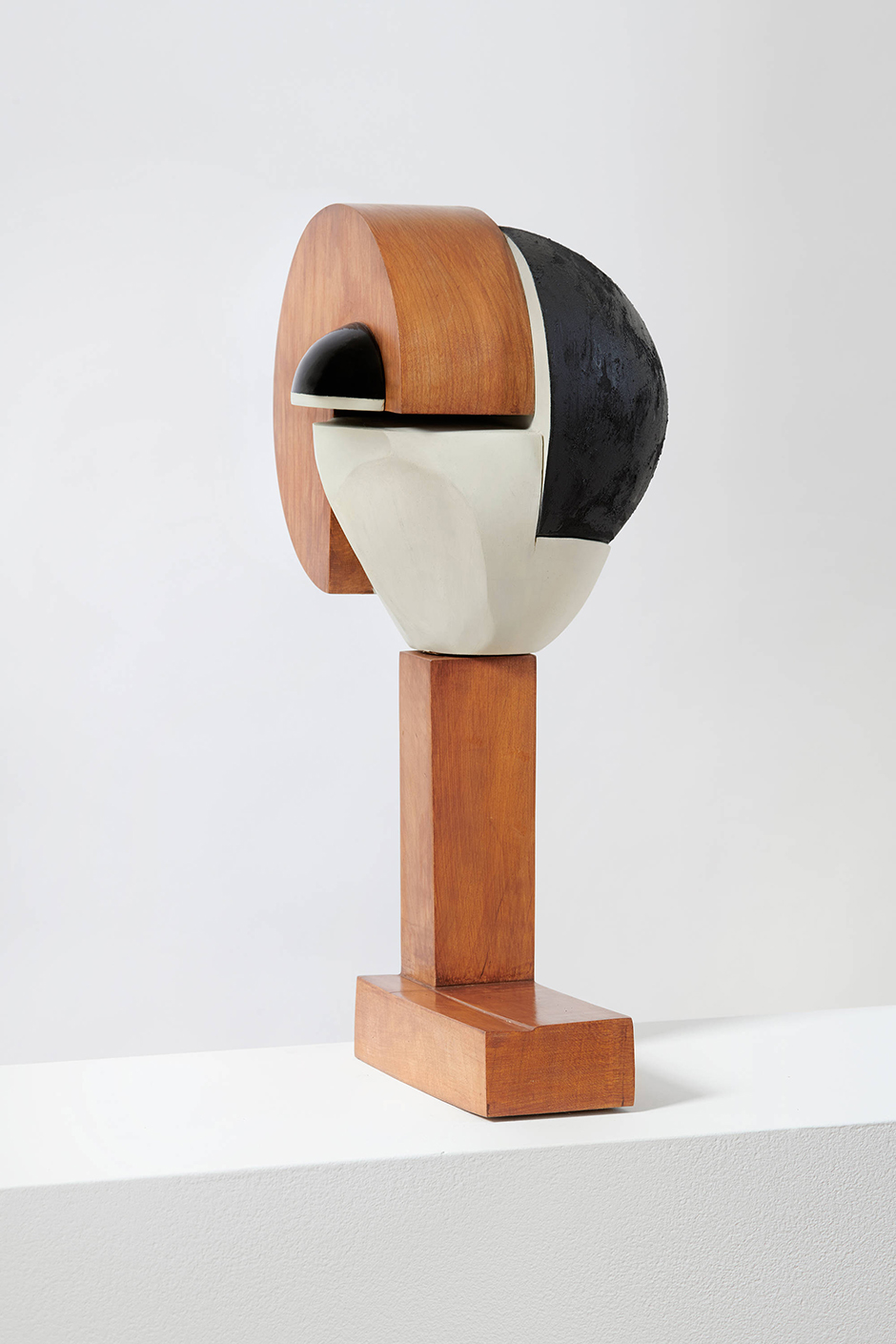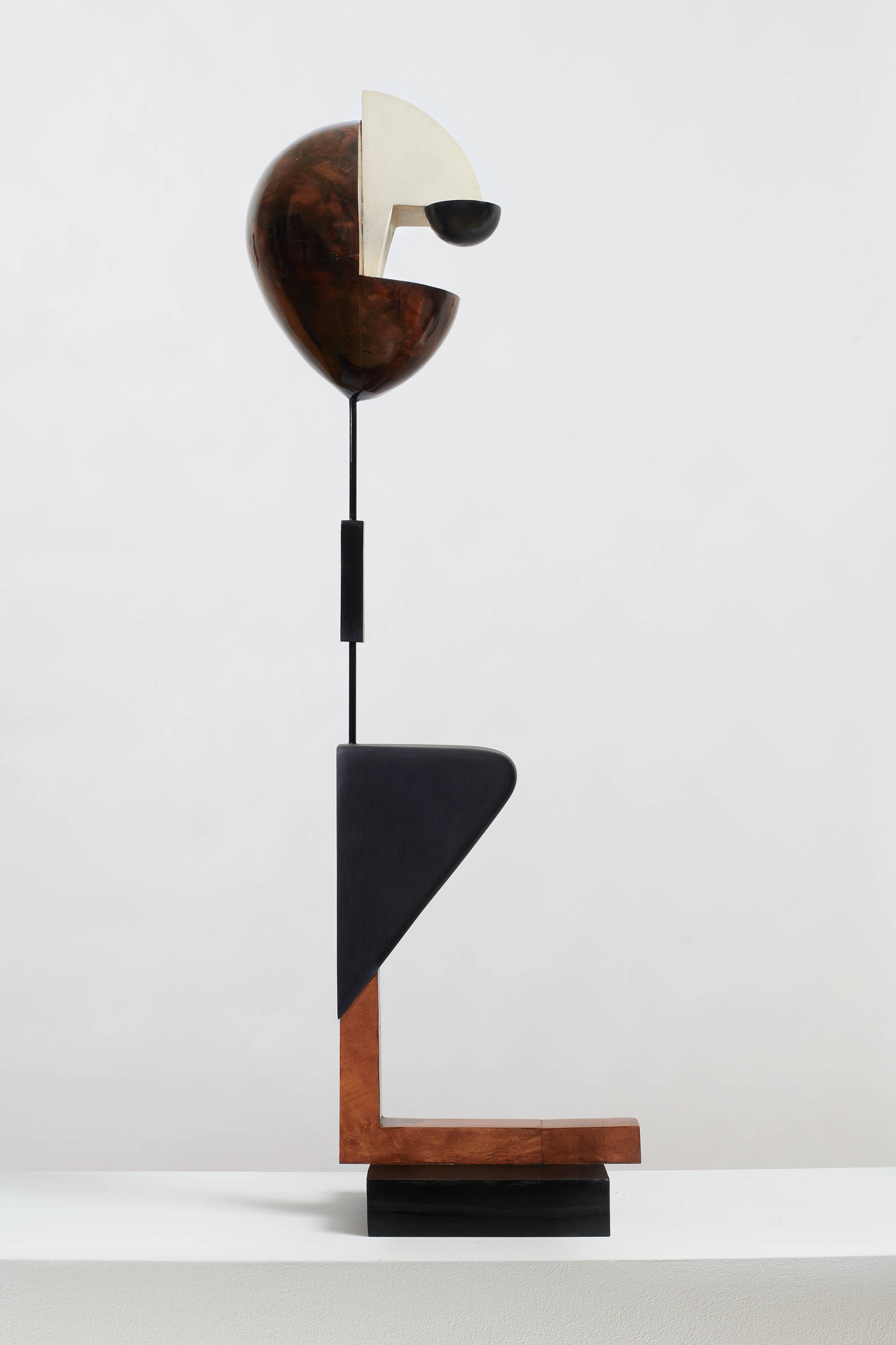 Helwaser Gallery in New York has an exhibition of new work by artist Christina Kruse. Called Base and Balance, the pieces are Bauhaus-inspired sculptures made out of wood, bronze, and occasionally, brass. The new pieces build on Kruse's previous body of photographic and collage works.