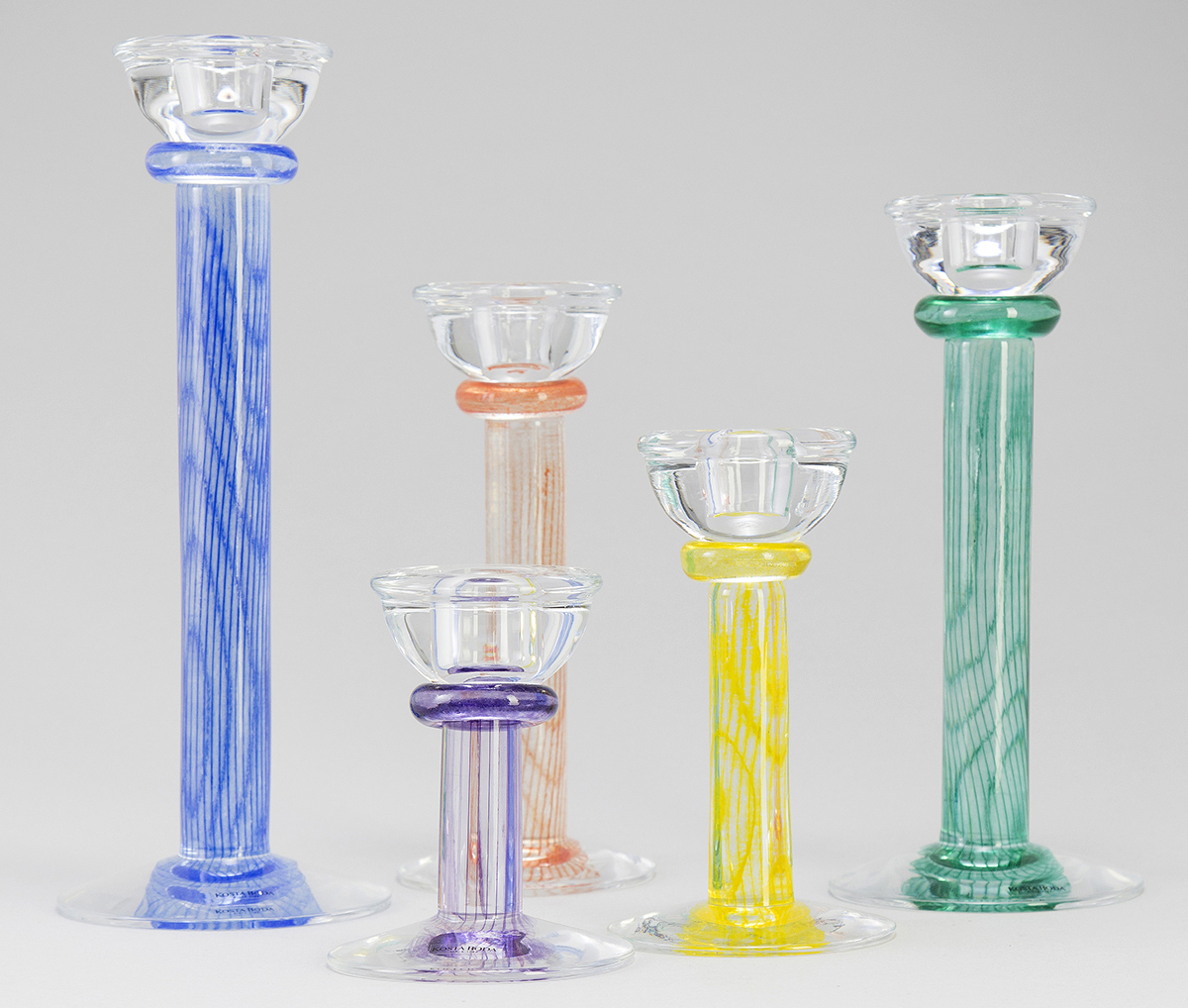 A weekly Saturday recap to share with you our favorite links, discoveries, exhibitions, and more from the past seven days. This week: A new Scandinavian art-glass obsession, a dreamy glass-blocked interior, a daring, granny-chic textile, plus where to find — and buy! — our limited-edition rugs for Kasthall.
Discoveries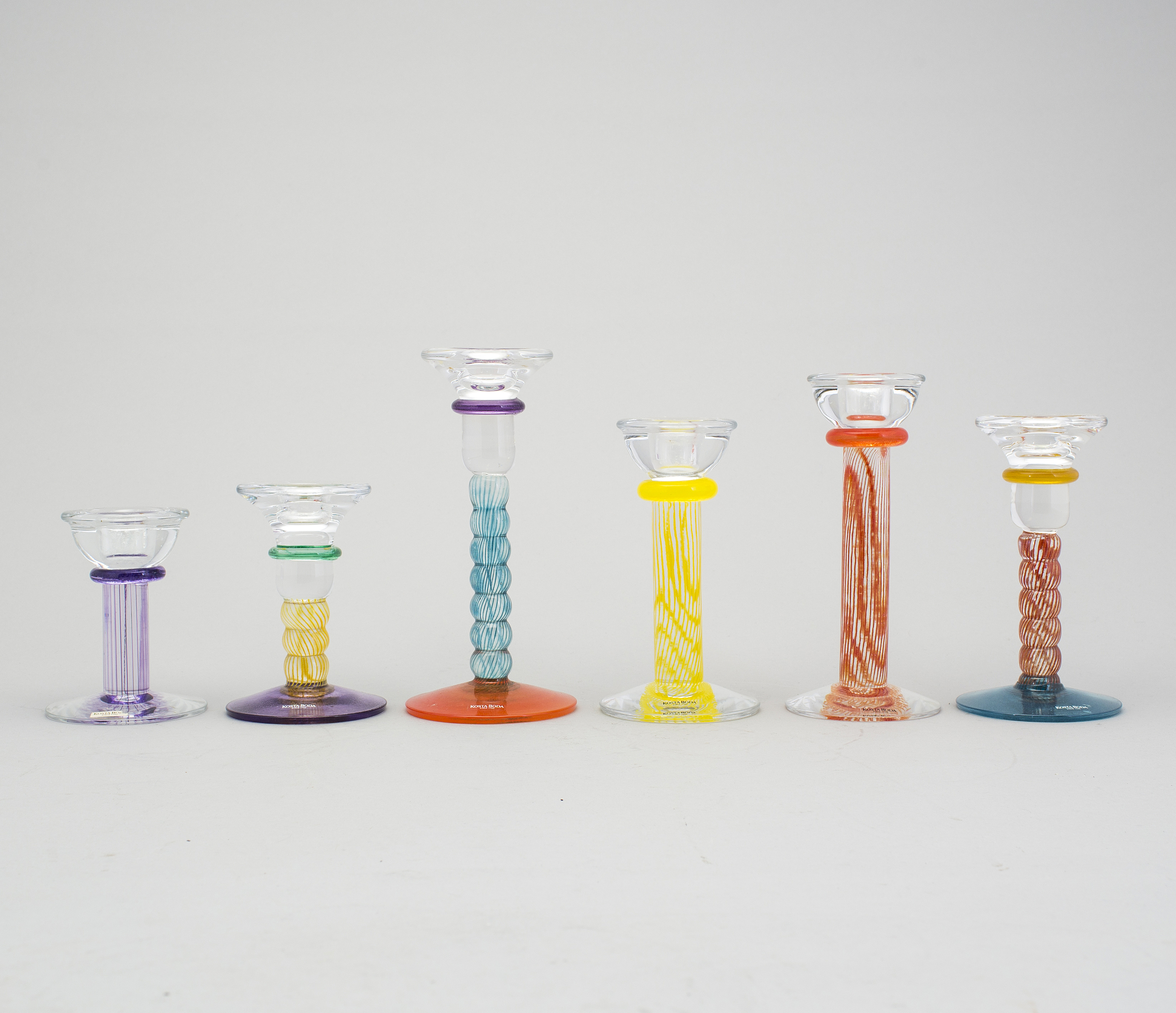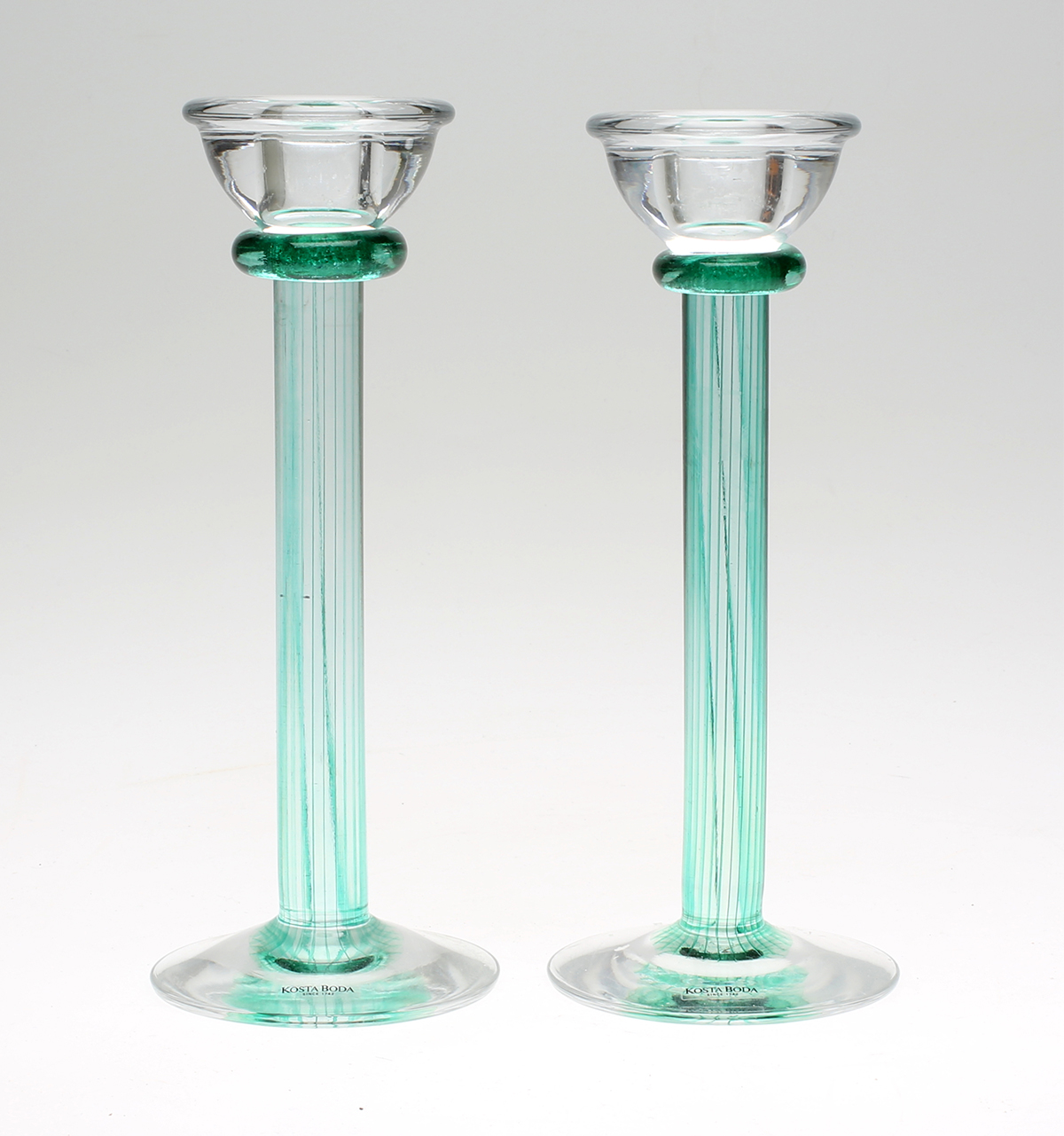 Last week, we hosted a dinner at the Swedish residence in New York to celebrate the US launch of our rugs for Kasthall. And while the whole house is a revelation — a Beaux-Arts single-family home that dates back to 1910, filled with amazing Josef Frank designs, among others — perhaps our favorite pieces on view were these colored glass candlesticks by Kjell Engman for Kosta Boda. We've now signed up for alerts on pretty much every online vintage retailer that exists, so good luck.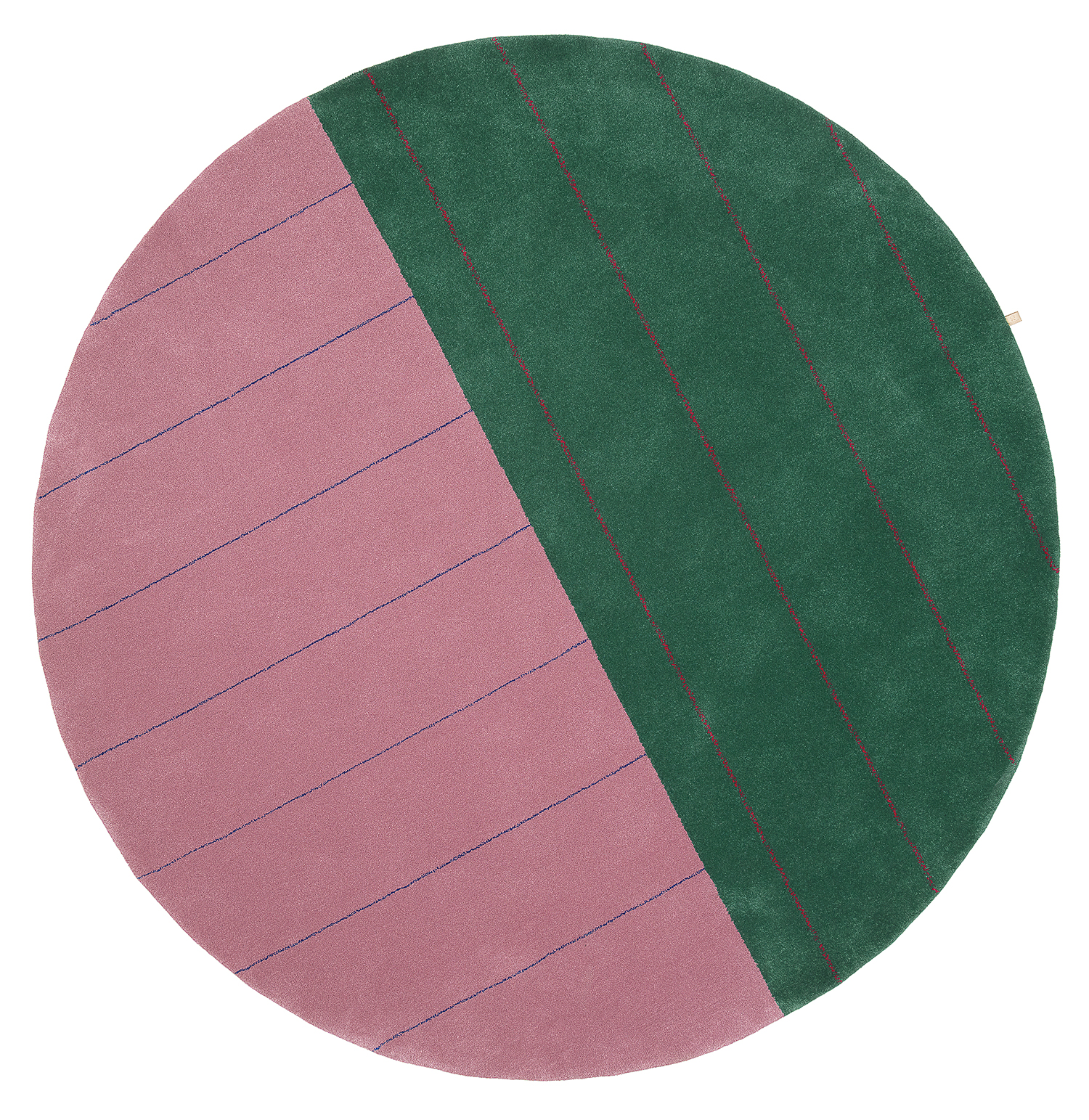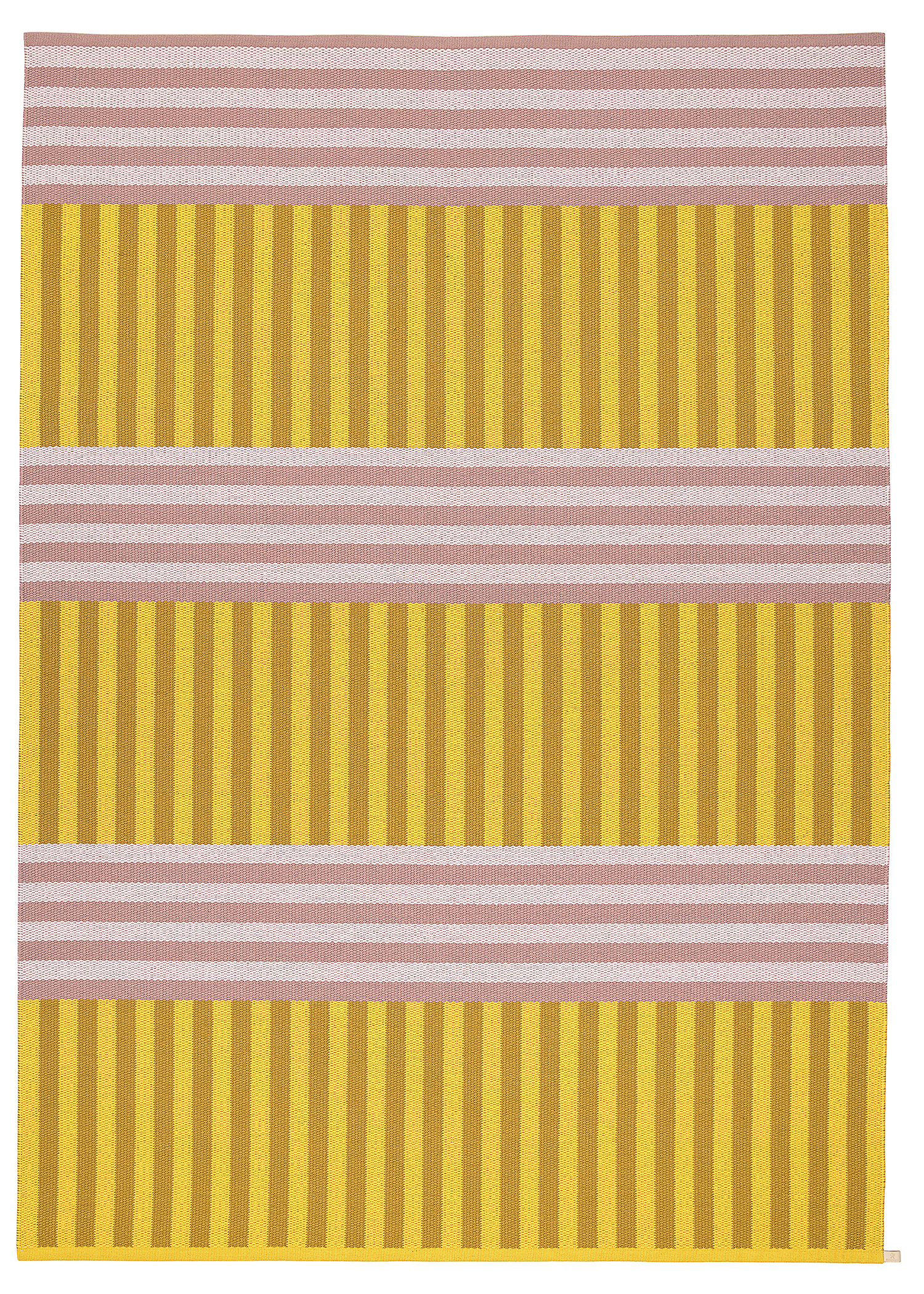 Speaking of our rugs for Kasthall, we recently made them available on our 1stdibs storefront, for anyone in the US wondering how you can get your hands on one. The pink and yellow is available in 6×9, 8×10 and 9×12, and the pink and green is available in 9- or 12-foot rounds. Go shop!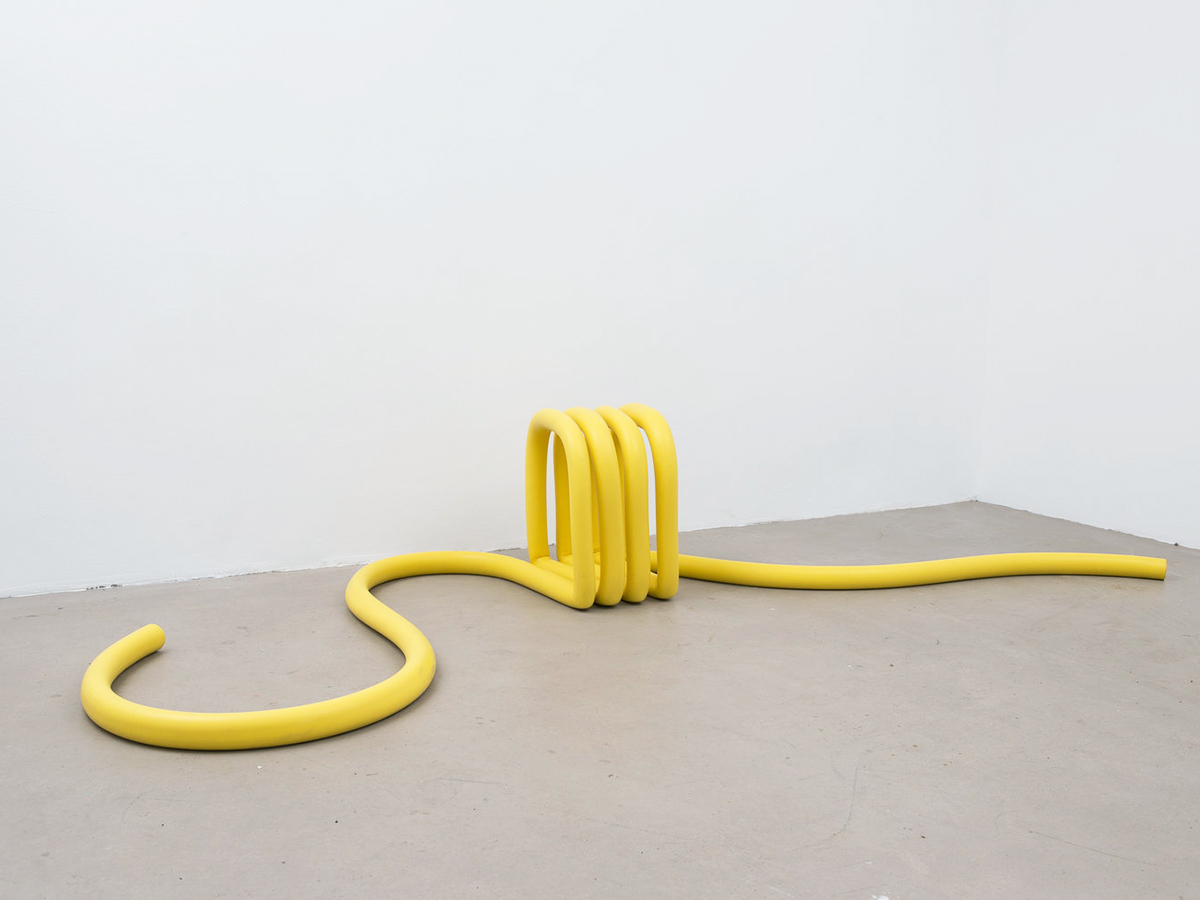 This week, while poking around the Functional Art Gallery site for our story on Collectible, we happened upon this yellow radiator-coil sculpture by Greem Jeong. Love — and this iridescent piece by Finn Meier isn't too shabby either.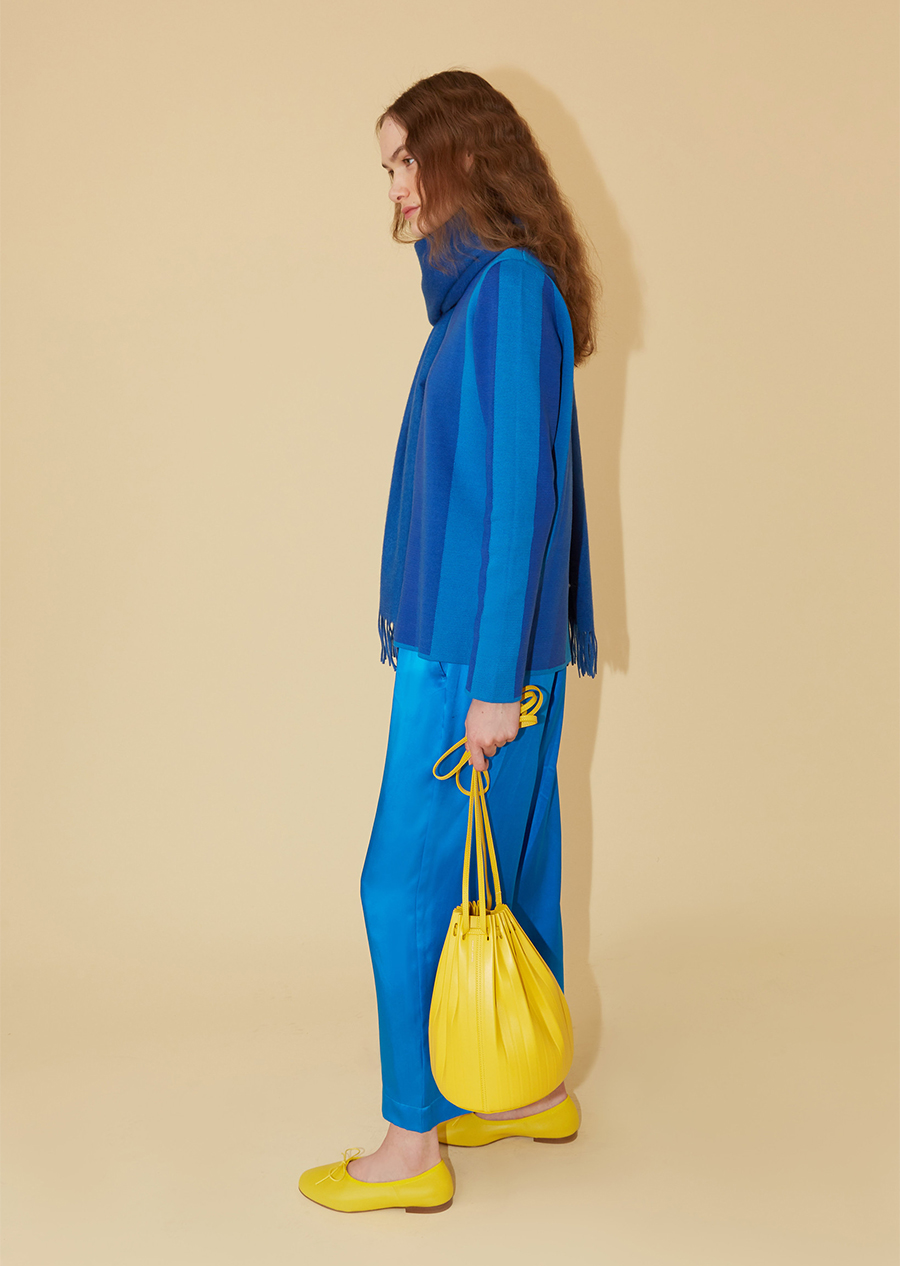 Mansur Gavriel recently released a pleated version of its bucket bag, and it's everything we want in a purse, including that spring-ready yellow hue. Have you heard that pleats are in?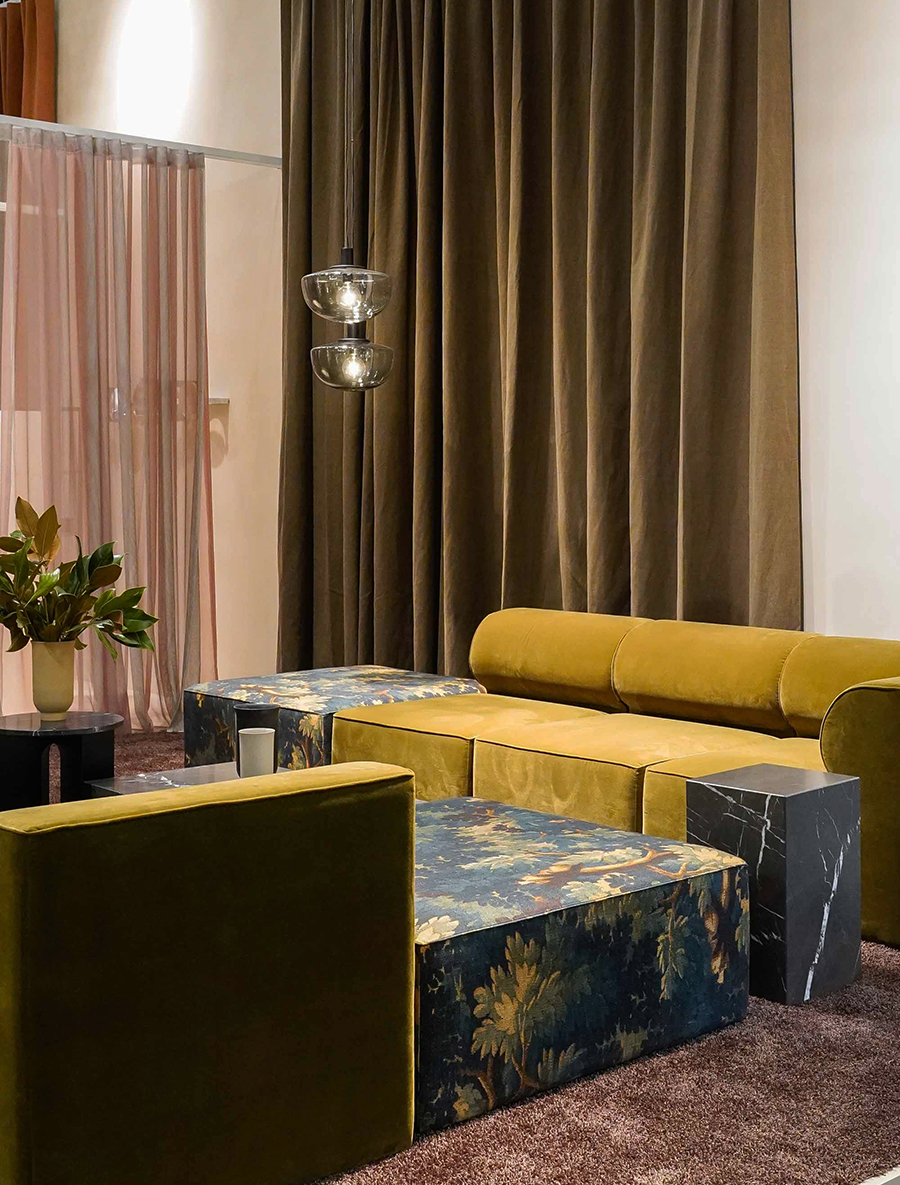 So I'm walking through the Stockholm Furniture Fair, and everything — while beautiful — looks kind of the same, all rust and velvet and shearling and light wood. Then, I stumble upon this — this gloriously weird granny-esque upholstery fabric gracing the back of the Menu booth. I suppose it was too new to hit the press kit, so many thanks to Yellowtrace for capturing this photo of my love.
Not sure how we missed this Zig Zag side table by designer Victoria Wilmotte, which launched last year, but spotted it on Instagram and had to share. The half-pleated form is also available as a vase and a catch-all tray.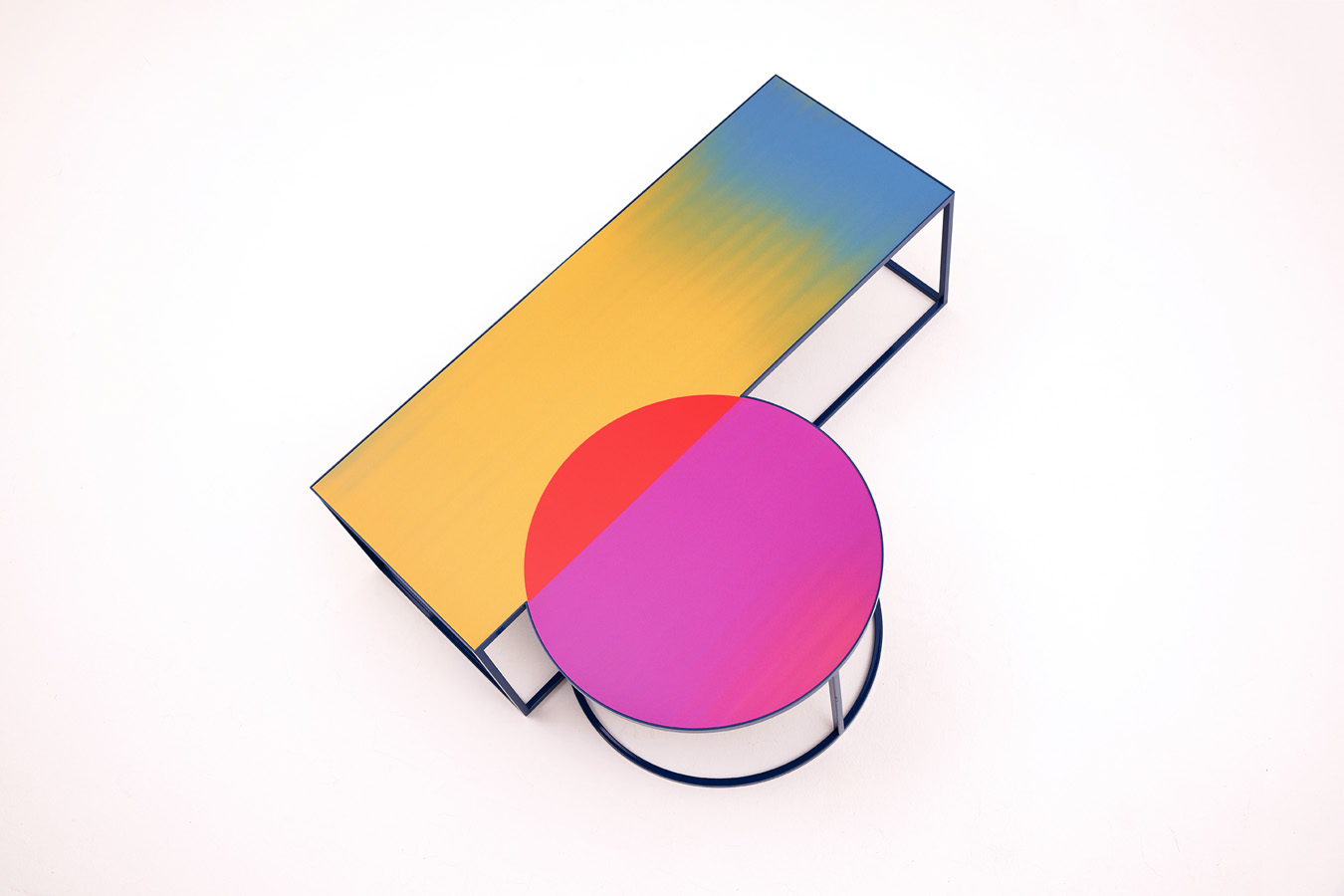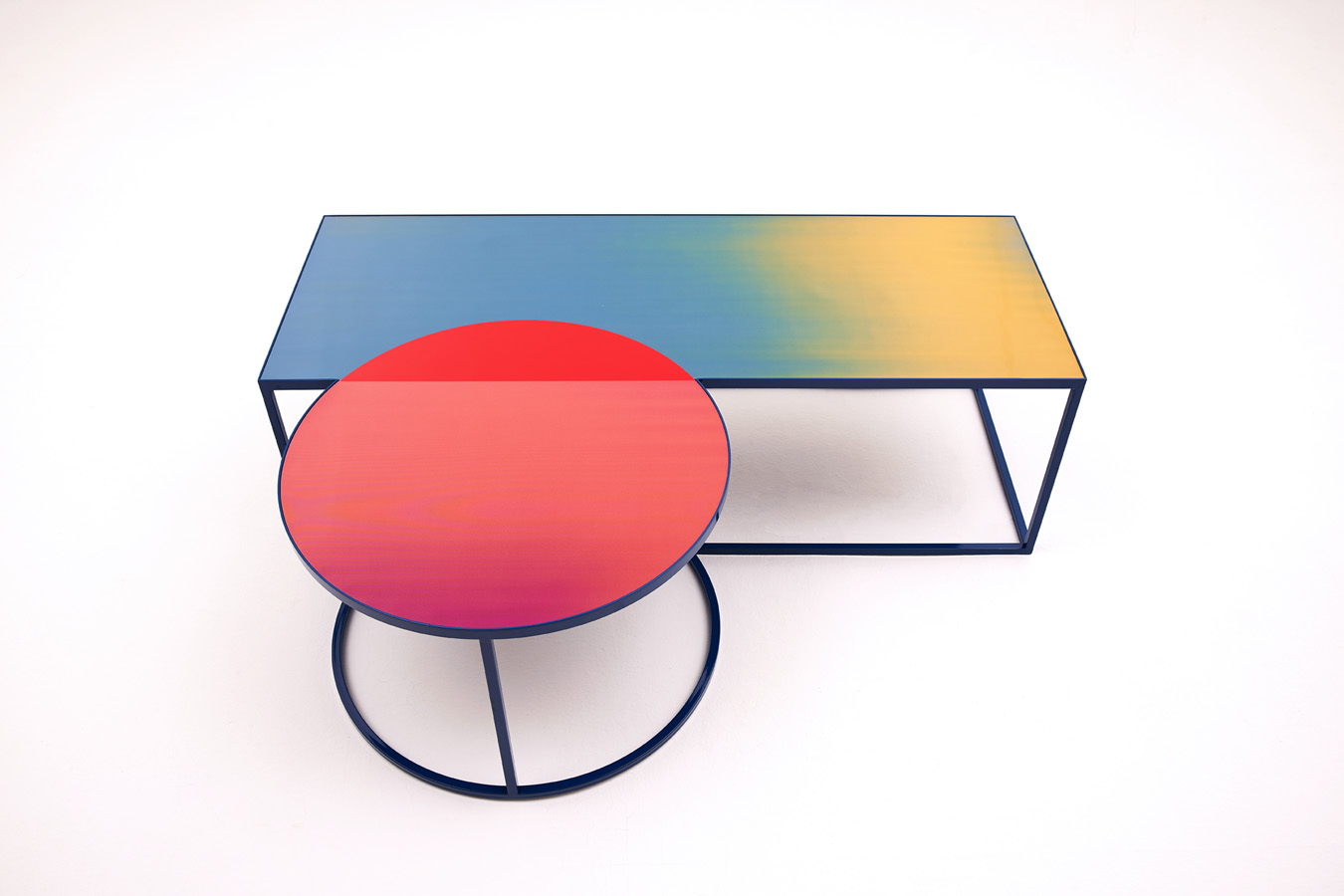 Cute submission in our inbox this week by South Korean designer Jeen Seo of Studio Orijeen, who used a similar lenticular technique a few years back in a collection of storage pieces.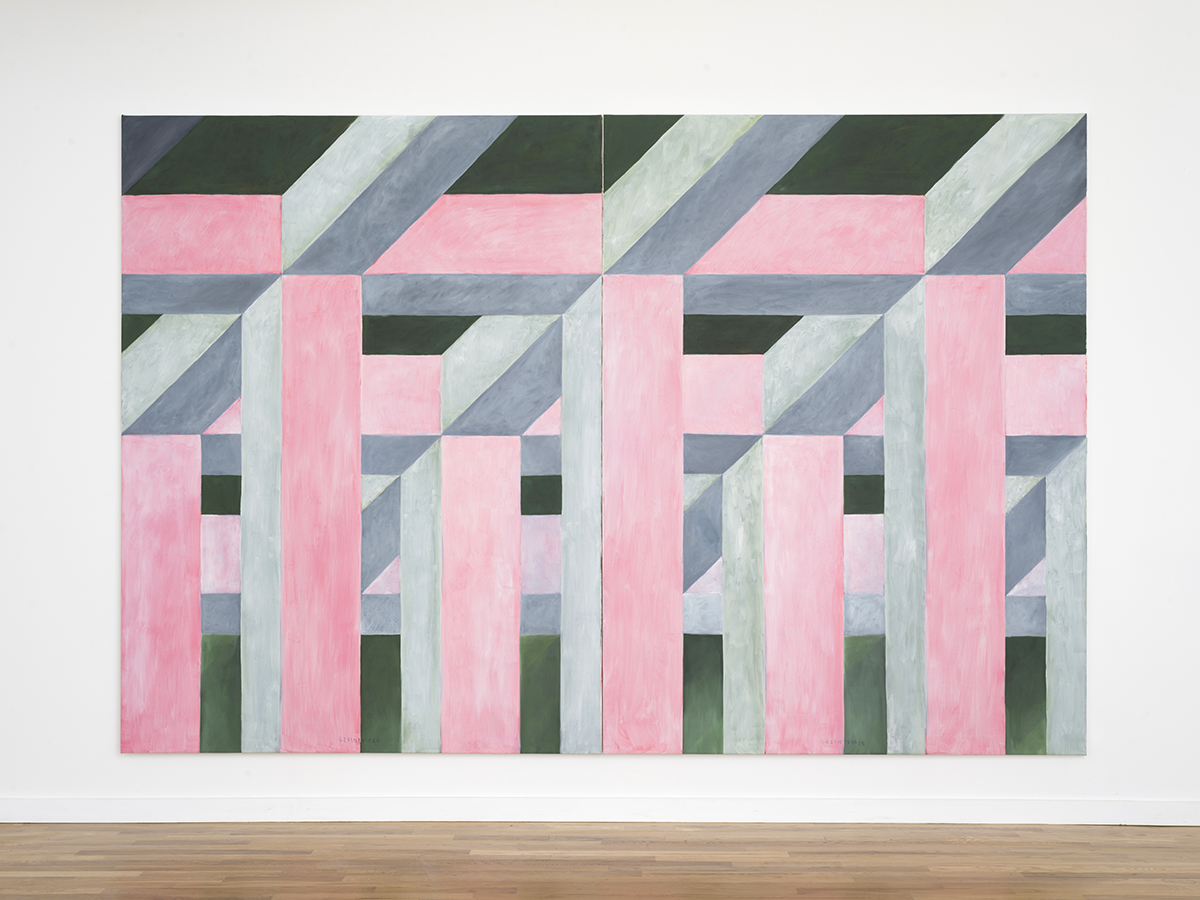 Also spotted on Instagram: This diptych by the Chilean art and architecture duo Pezo von Ellrichshausen, who had a show at Volume Gallery in Chicago last fall. Founded in 2002 by Mauricio Pezo and Sofia von Ellrichshausen, the two live and work in the southern Chilean city of Concepcion.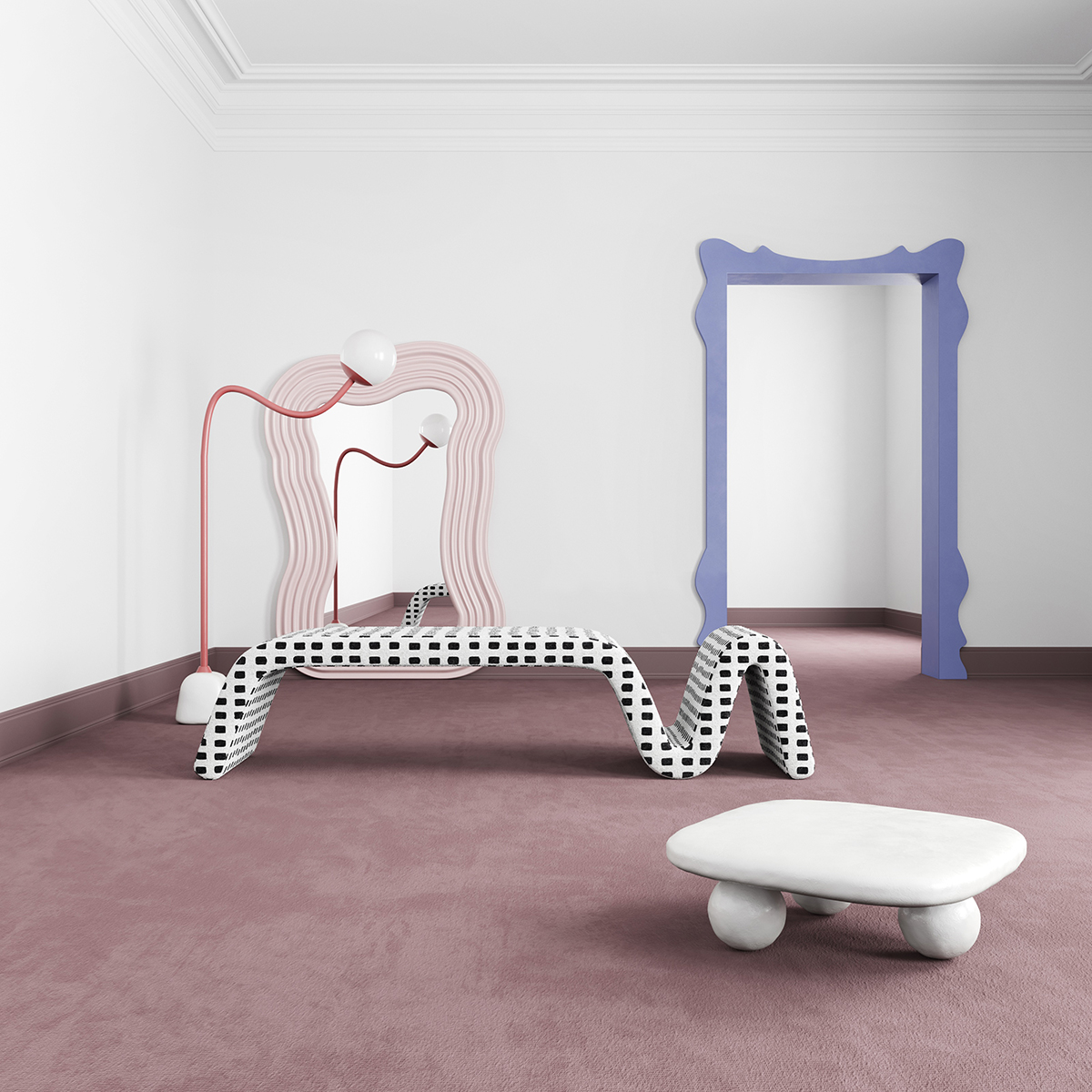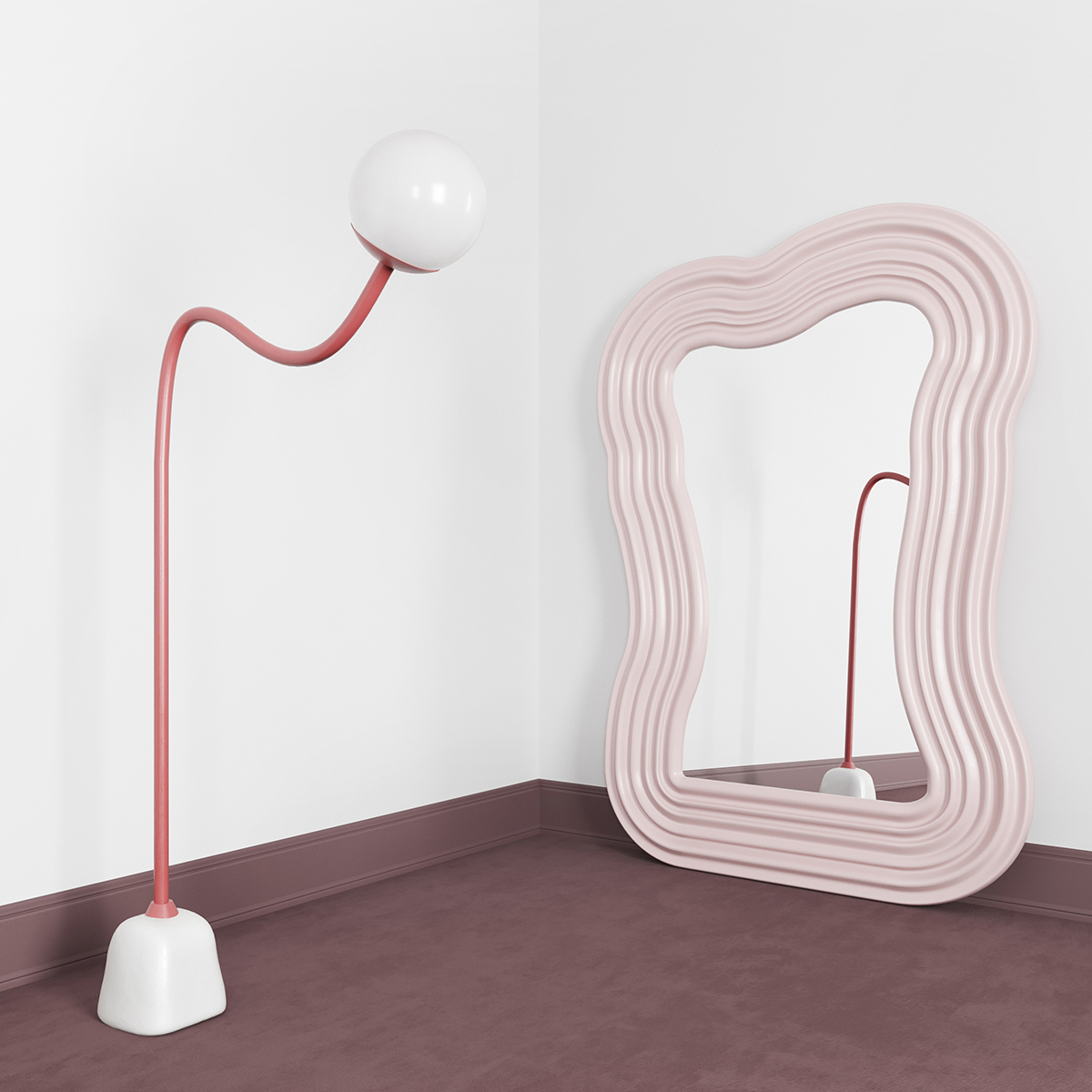 This week, we received the saddest/sweetest email by Vaagn Mikaelyan, a Russian architect: "All of the furniture in these pictures are designed by me. Unfortunately in our country I could not find decent producers who could produce high-quality items. To show my work, I have to do photorealistic renders. This is the only way for me. Unfortunately, there is no interest in furniture production here." Somebody, please give this guy a call!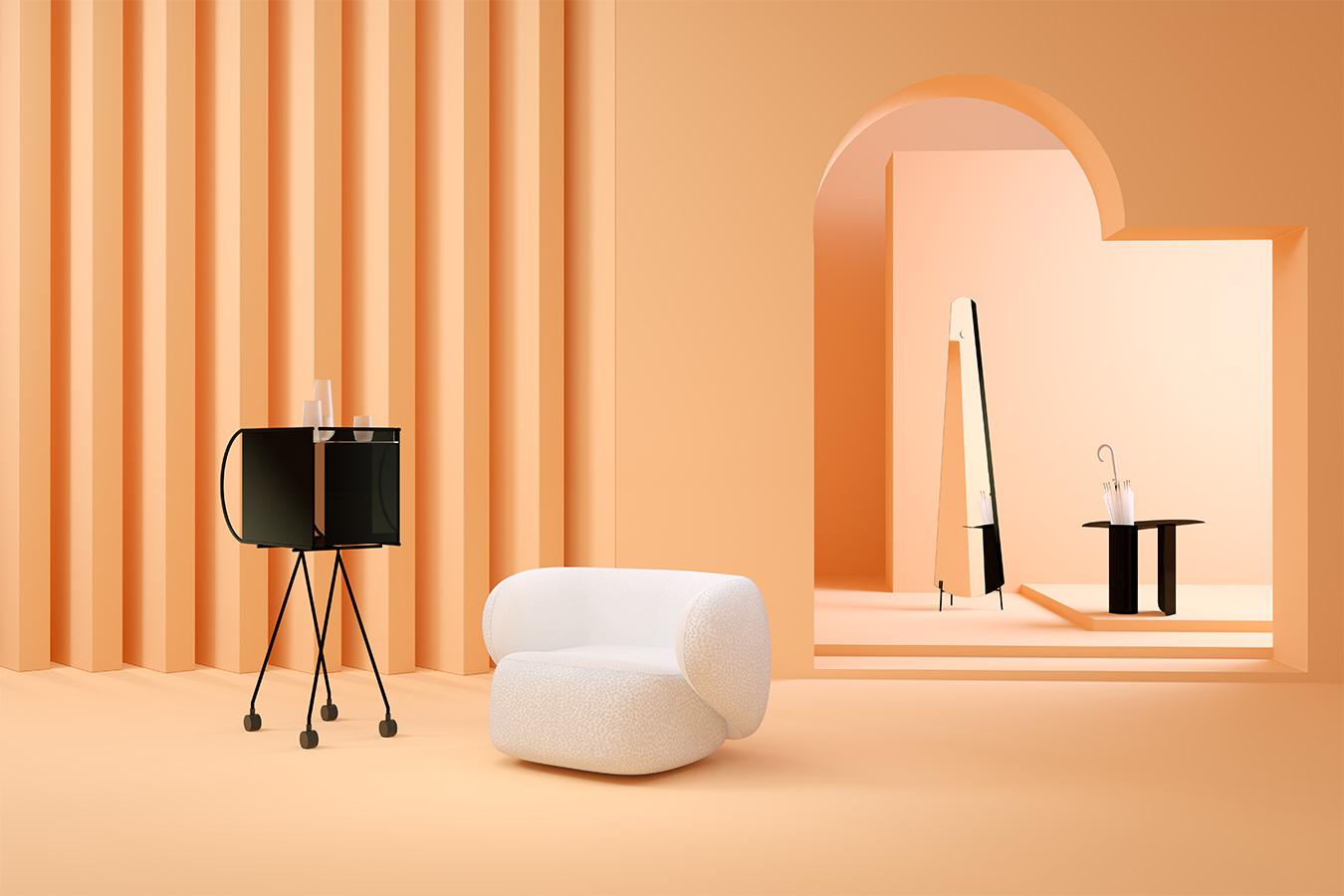 Speaking of renders, they also nicely take the place of an expensive photoshoot for up-and-coming talents like Toronto's HiThanksBye, who released this new collection at Design Shanghai. It includes a bar cart, a puffy chair/rocker, a floor mirror, and an entryway table that smartly becomes an umbrella stand.
I was all over the recent Wright Design auction for personal reasons — I honestly cannot get enough of these Memphis-y wall clocks — but one of the most interesting items on my radar was this early and rare cocktail set by Russel Wright. Apparently someone else agreed: The set went for $125,000 when its estimate was only $15K!
Interiors
The international version of RUM magazine has been absolutely killing it lately (we hope you saw this villa by Gio Ponti on our Pinterest) and this photoshoot might be our favorite yet. It was meant to celebrate a 2019 trend called neo-industrial, and it features items by Bjorn van den Berg, Pettersen & Hein, and, oh yeah, an ENTIRE WALL OF GLASS BLOCKS. Photo @enokholsegaard and styling by @sofie.brunner.studio
Exhibitions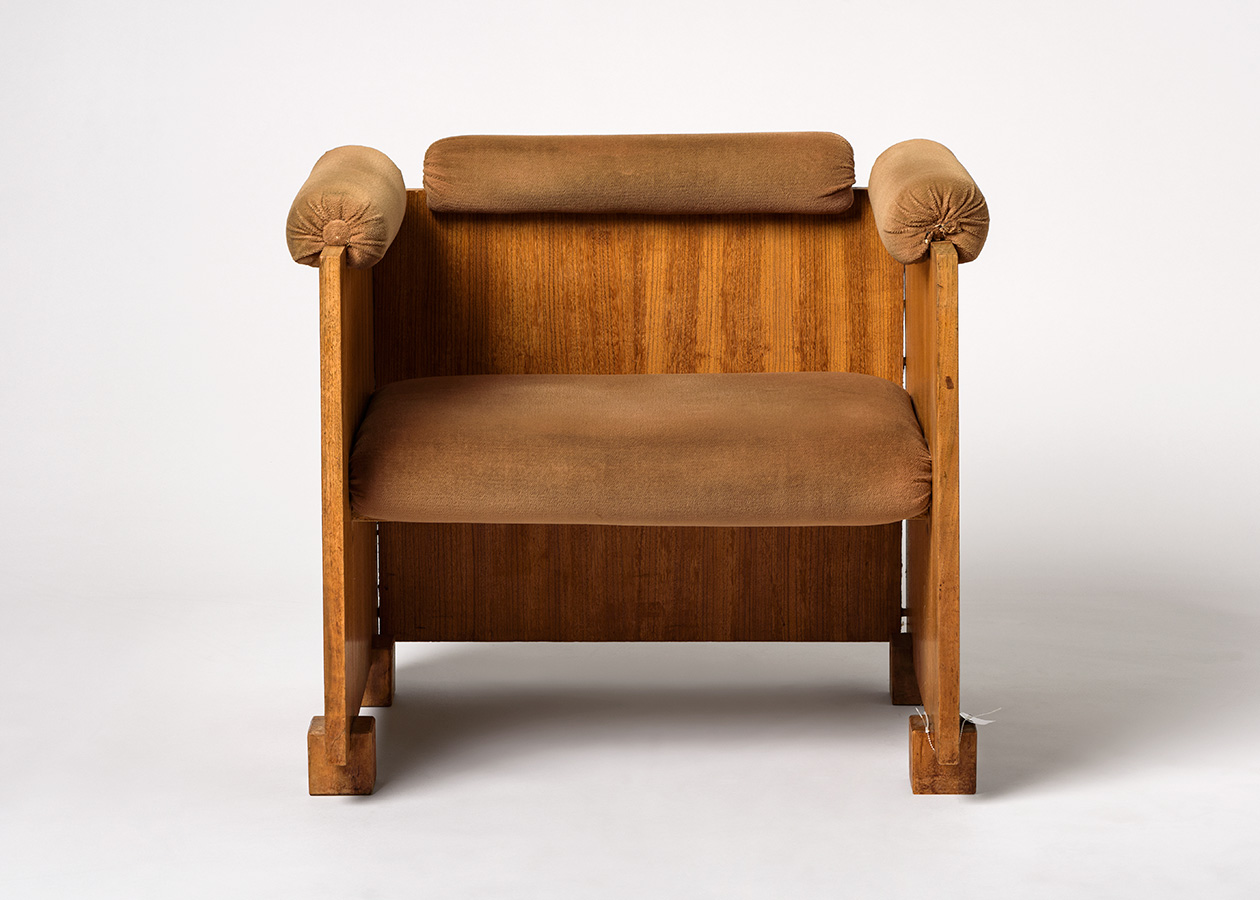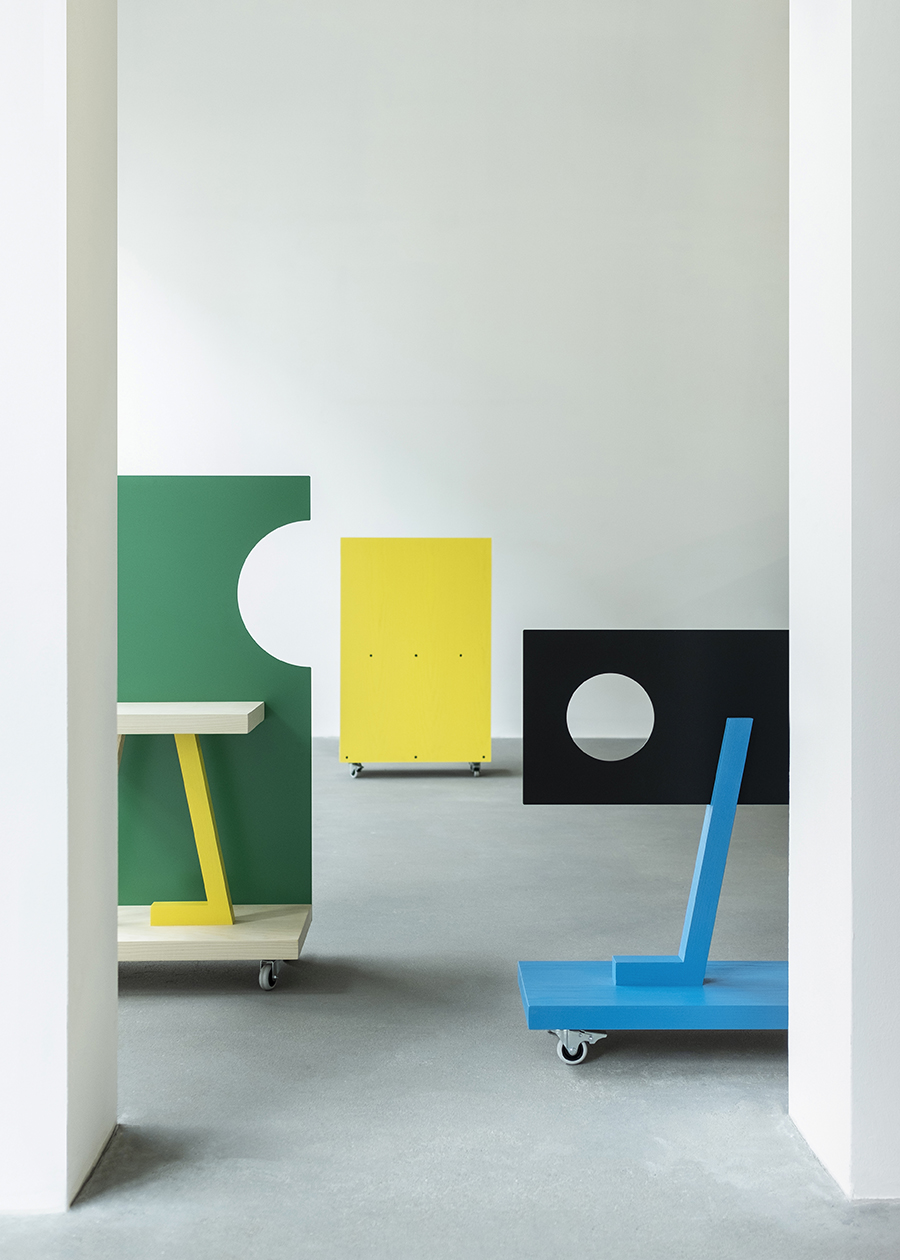 An exhibition with a fascinating concept opened this week —  the Museum of Applied Arts in Budapest runs a series entitled "In Circulation," which asks contemporary designers to select an object (or collection of objects) from the Museum's collection and to create a new project based on the selected items. The latest iteration features Warsaw-based designer Maria Jeglinska, who found inspiration in this amazing Sándor Mikó armchair from 1969, which was created for an espresso café in Budapest. Jeglinska's collection includes four "walls," "which create a landscape of free-standing vertical or horizontal surfaces. They are abstract forms which do not point to a specific function, but rather offer freedom in choosing the way they are used and arranged. The portable walls' distinctive feet were directly inspired by those of Mikó's armchair and imply (with a dose of humor) the idea of movement."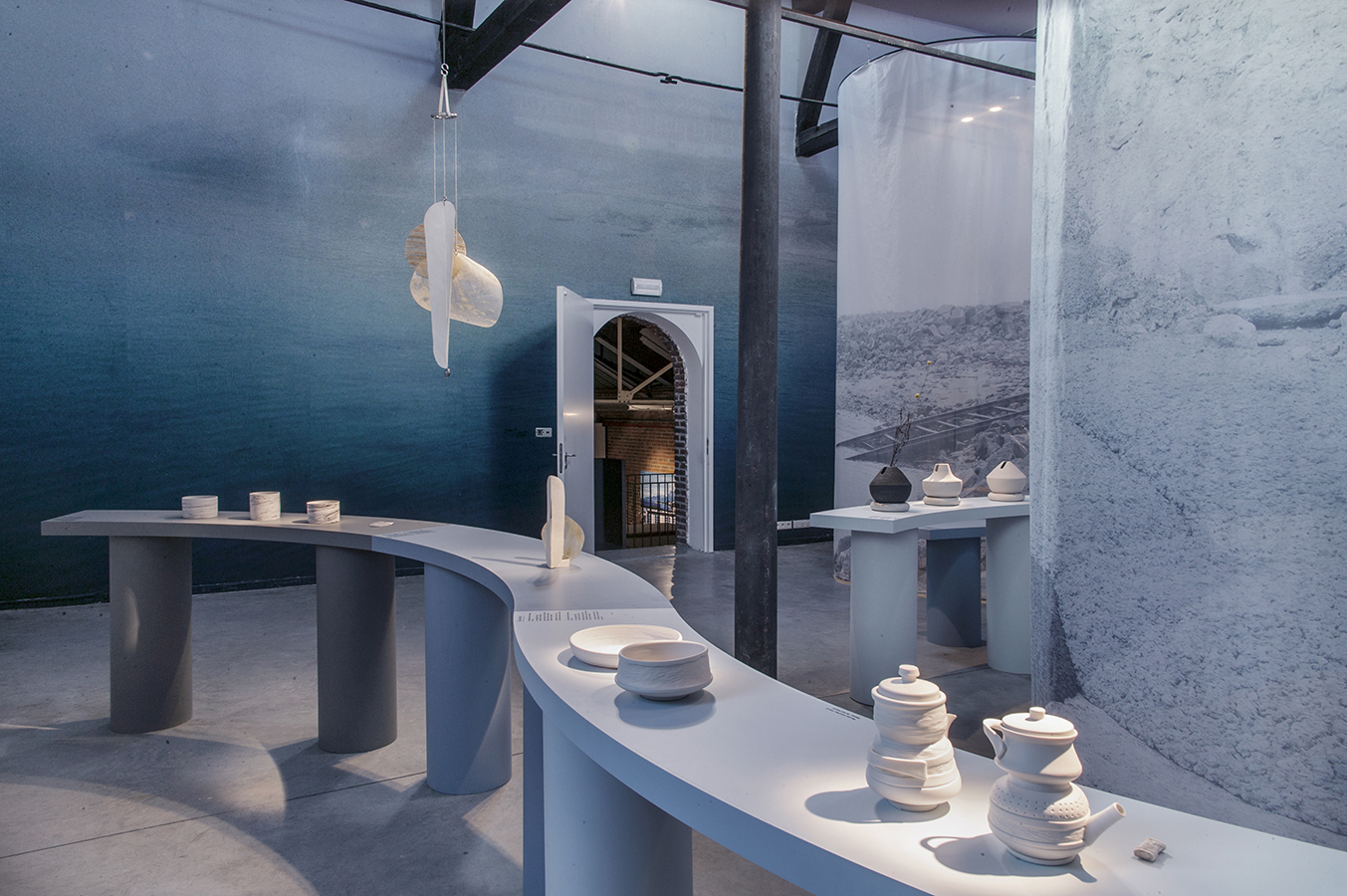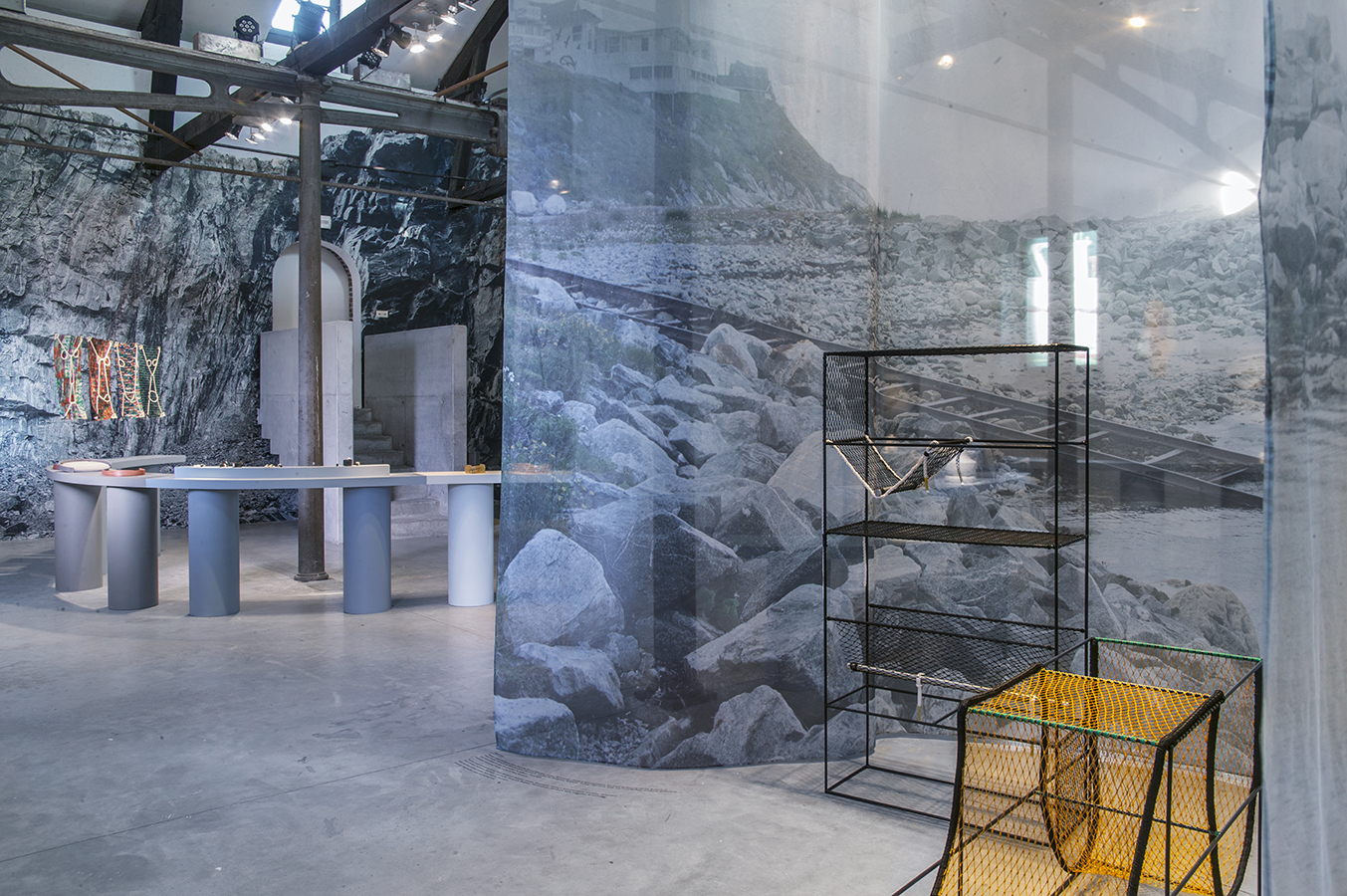 Another conceptual exhibition at CID Grand Hornu in Belgium: In 2017, the French duo LeviSarha spent the summer in Greenland, working with artisans under the direction of the artist exchange program Hors Pistes. Inspired by Greenland's maritime traditions, LeviSarha developed two projects around ropes. The first is a series of steel structures covered with nets; the second project is a collection of serving trays experimenting with classic Greenlandic kayak making techniques such as wood bending and knot-making. Though May 19.