06.14.17
This 128-Year-Old Swedish Rug Company Has Made Some of the Coolest Rugs of 2017
Much has changed in the 128 years since Kasthall debuted as the fist industrial rug factory in Sweden — but then again, some things have remained the same. The company's woven and hand-tufted rugs are still produced in Kasthall's original factory. Craftsmanship and high-quality materials remain hallmarks of the brand. And sustainable production has been a point of pride all along; the rugs are made using all-natural linen and wool, so they're durable and, in the case of the latter, completely compostable.
It's this consistency that has kept customers coming back since 1889, and it's what's made Kasthall a fixture in so many homes, retail spaces, hotels, and restaurants. But over the years, the company's interest in innovation — and its just-minimalist-enough aesthetic — has attracted new generations of design enthusiasts as well. Its Harvest rugs, for instance — which debuted in New York during Design Week as part of Sight Unseen Presents — make use of waste materials from other Kasthall productions to form an entirely new, prismatic flooring concept. We recently chatted with Kasthall's marketing director Sara Althini and designer Ellinor Eliasson to find out the scoop.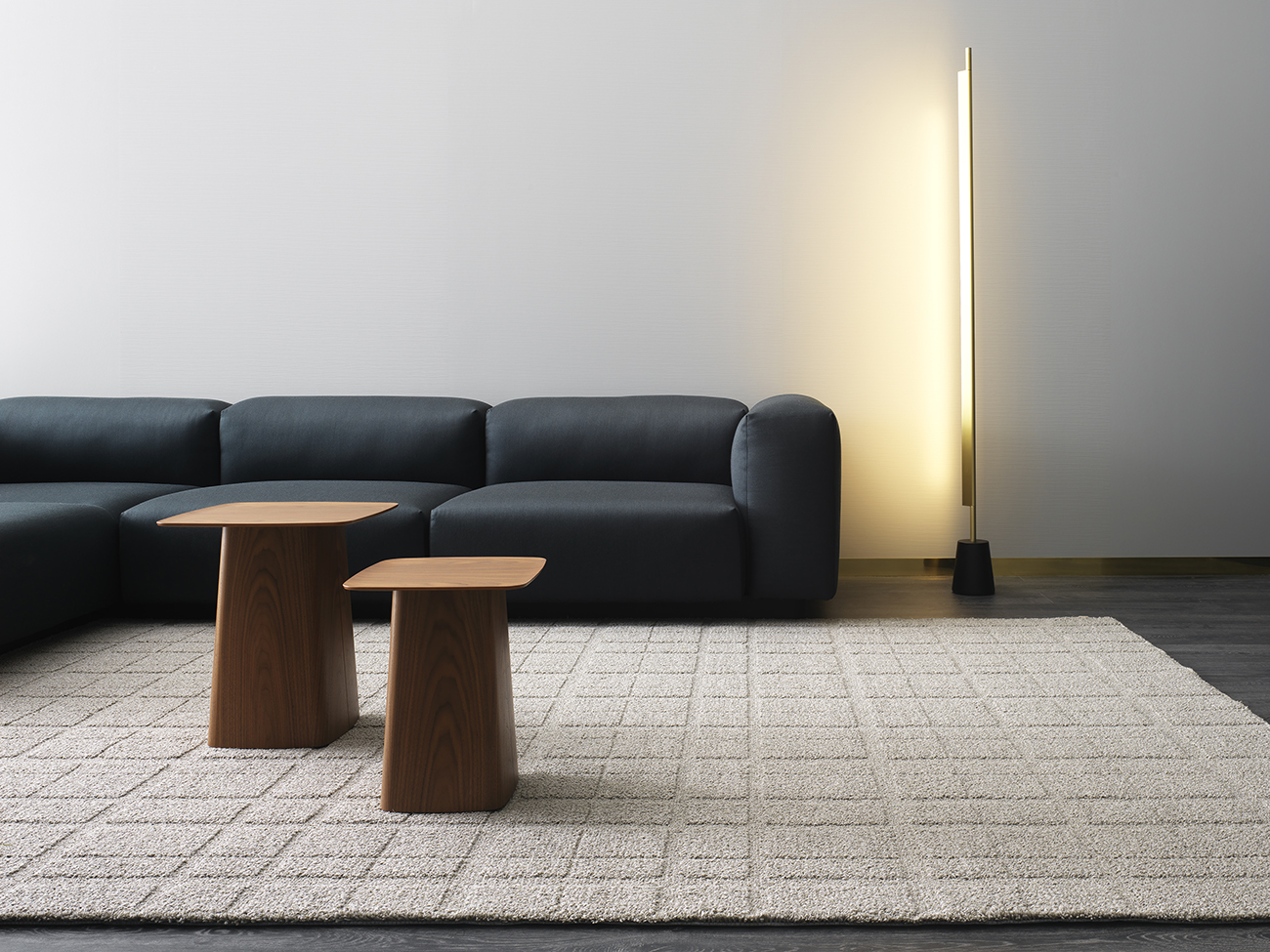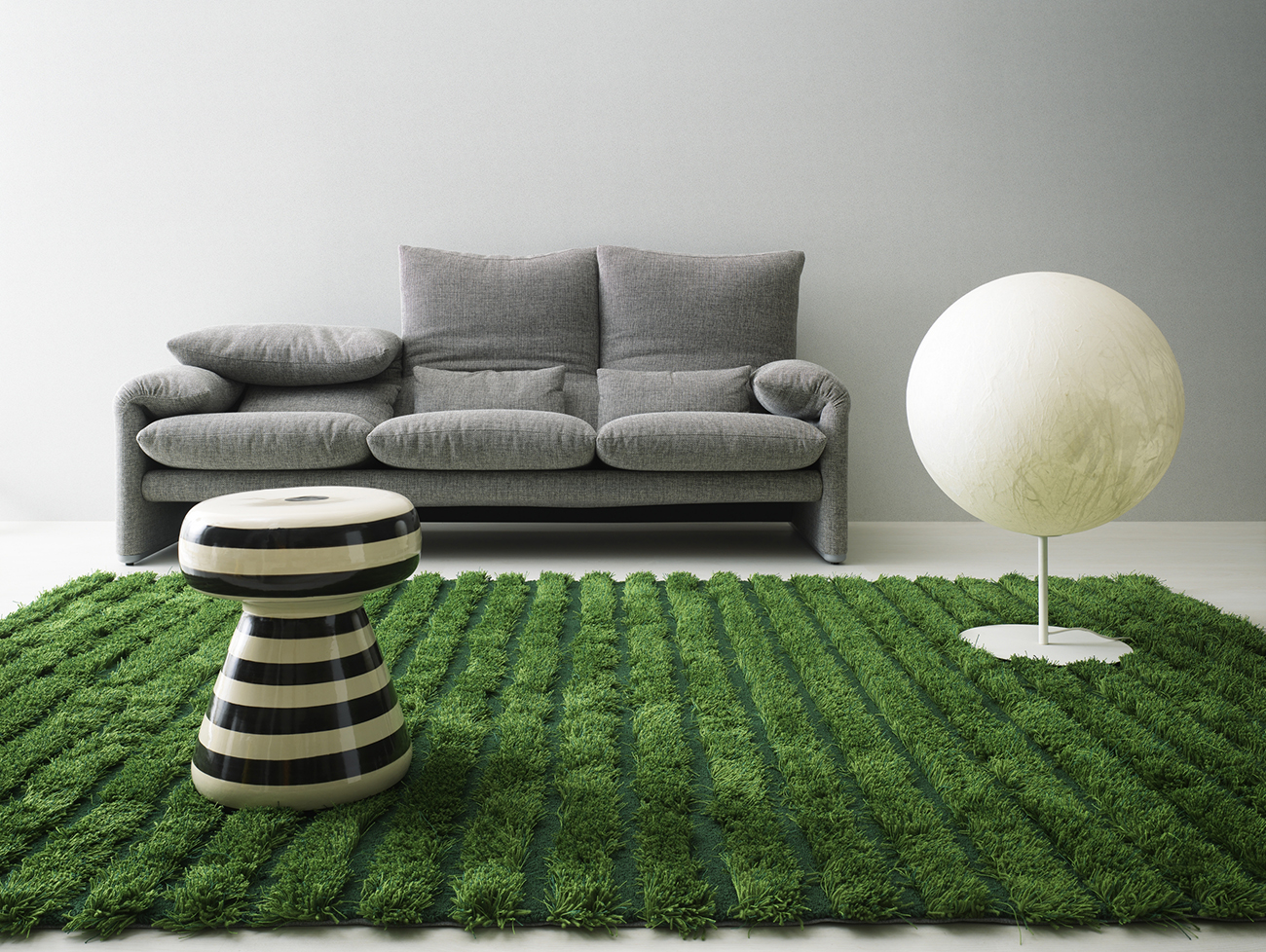 What would you say are the defining characteristics of a Kasthall rug, both creatively and aesthetically?
SA: High expertise and craftsmanship, the finest natural materials in the world, and an excellent understanding of design. Each rug is its own piece of art, with a high secondhand value.
EE: Another defining characteristic is our ability to combine Kasthall's design heritage with a need to explore and push our techniques forward. As Gunilla Lagerhem Ullberg — Kasthall's head of design for 30 years — said, "When you see something weird and unexpected, that's where you should start to look, because there you can find something new and exciting."
What inspires Kasthall's color palette?
SA: Much of our inspiration comes from art and haute couture, but also nature, urban environments, and architecture. For example, when designing the Madison rug (above, top), Kasthall designer Maja Johansson's inspiration came from building facades and blueprints of city networks, and the rugs' color schemes were inspired by pavement and concrete. Ines (above, bottom), which was inspired by playful fringe and fashion, has a subdued, tone-on-tone palette that creates a beautiful contrast with its thick wool yarn and shimmering linen. It's available in four color combinations, including a light palette that gives any room a sense of calm, or, for the daring, a bright green and vibrant dark blue.
At the Kasthall factory, our yarn storage is a unique treasure, with more than 6,000 colors and leftovers from years of creating various bespoke rugs. This is the perfect place to explore and discover a beautiful palette.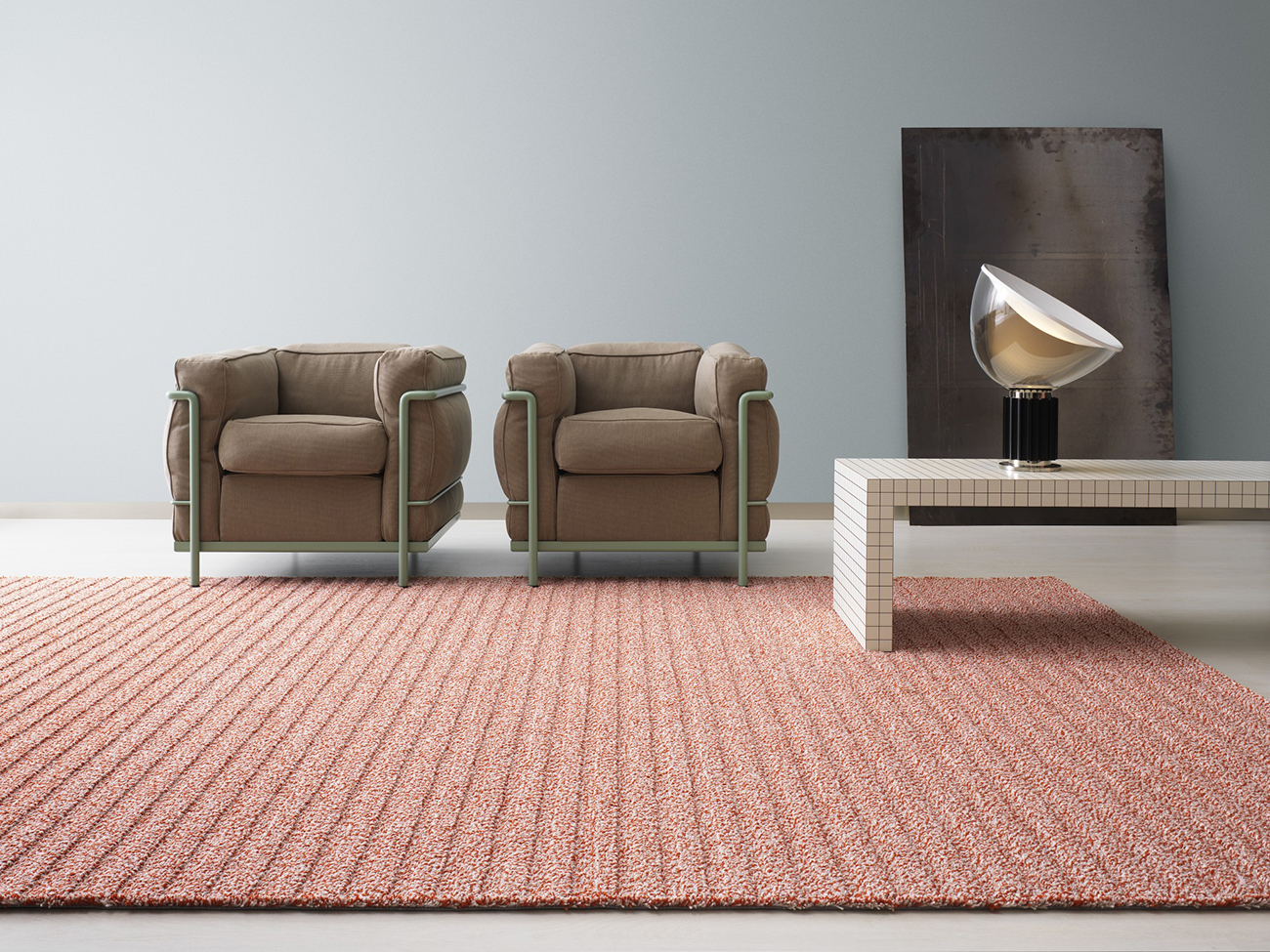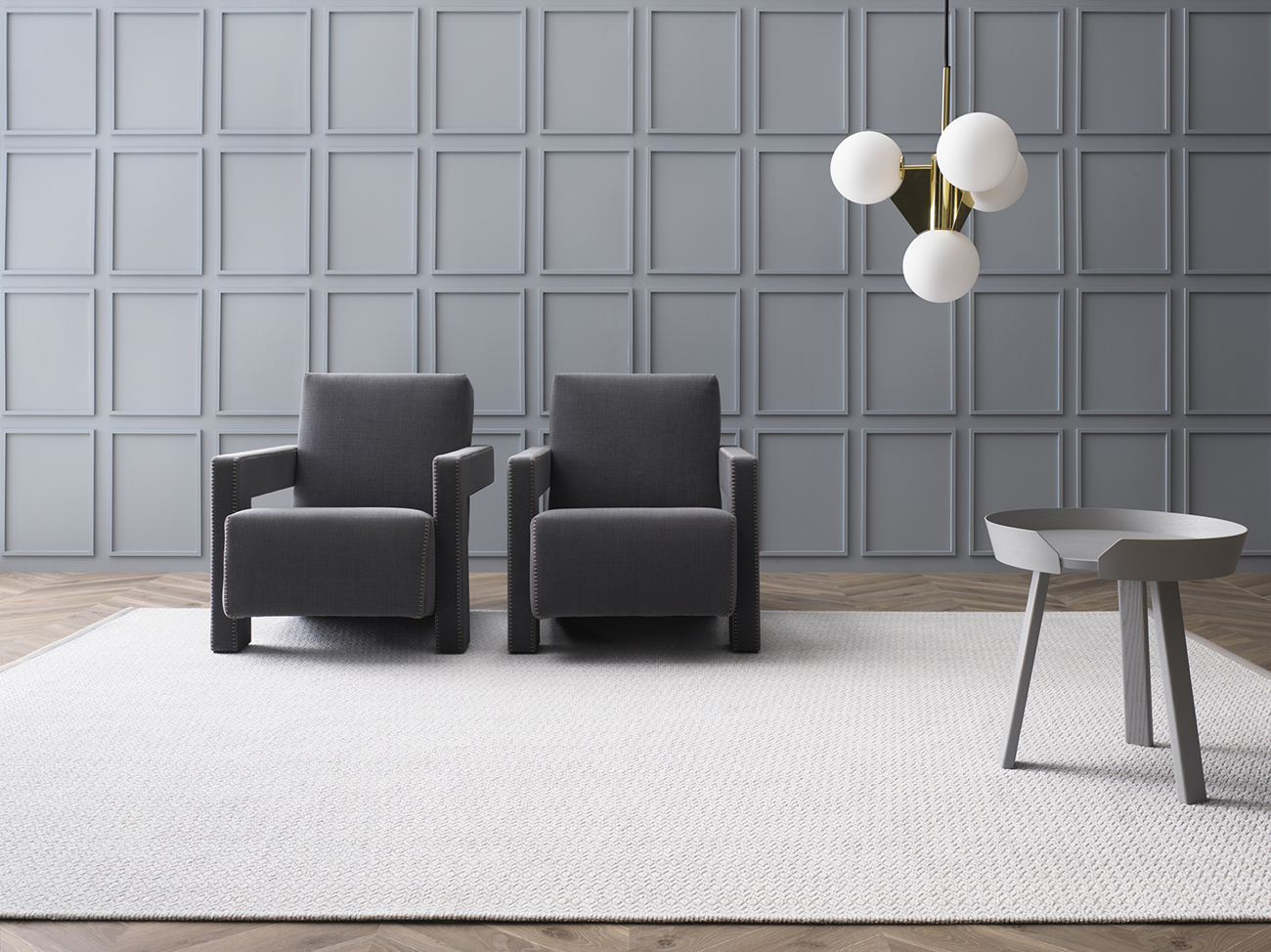 Kasthall launched in 1889. How does a company so deeply rooted in tradition innovate?
SA: With 128 years of history comes responsibility. There is so much experience and knowledge within Kasthall Design Studio. The studio works on projects around the world, and every day they're challenged by new designs and the task of rethinking how yarn and methods of weaving and tufting can evolve. We're always judged by our latest collections or projects. To maintain our position as a global design company, we can't be too easily satisfied — we must continually innovate and develop our products. We're proud to make unique rugs for clients such as Acne, Dior, and Twitter. And we're excited about this year's collection, which is modern and challenges global trends, but still maintains its strong DNA within Kasthall's history.
EE: It's about staying true to tradition while always looking for new ways of expression. Our closeness to the production process helps a lot. It encourages us to try new things. On top of that, we do a lot of special projects for clients, and concepts that form there give birth to even more ideas.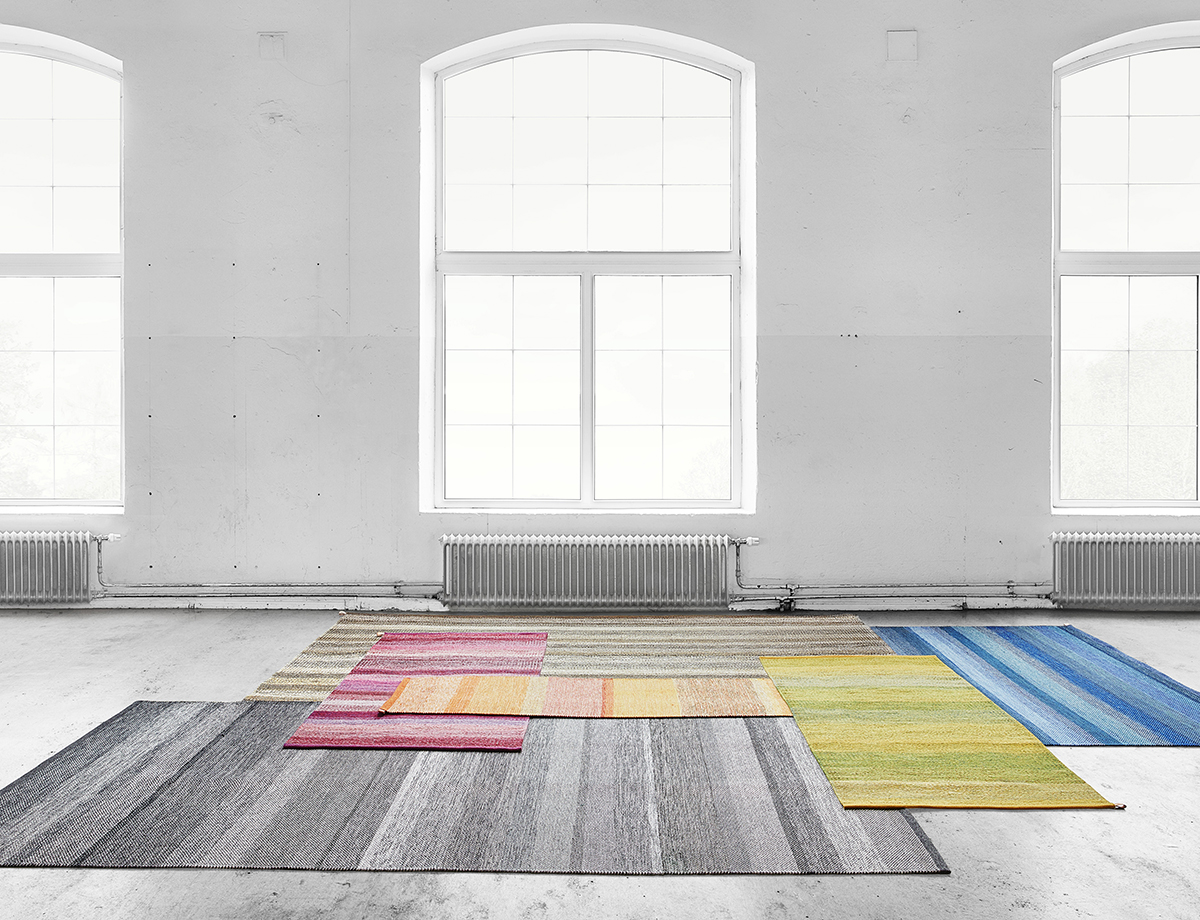 Your newest line of rugs, Harvest, is made using leftover materials from other Kasthall projects. How did the concept come about?
SA: In Kasthall's environmental policy there's one clear goal, which is to reduce our combustible waste. When Ellinor was in the factory one day and saw perfectly good spools of yarn lying in the combustibles container, she began thinking. When we make bespoke carpets, we normally can't use these spools for any other project — nor can we use single spools that are left over to weave rugs for our seasonal collections. What's more, they contain too little yarn to weave an entire rug. So Ellinor started exploring solutions.
EE: The designs are based on six color groups. Waste yarns are divided among the color groups and are then woven in  a shifting pattern, so that the colors fade into each other. Harvest rugs are very alive in that way. No two will be completely alike.
What's the best feedback you've ever received about the rugs?
SA: Someone once said, you don't buy a Kasthall rug for yourself, you manage the rug for the next generation.
EE: Some of the feedback I've received about the new rugs is quite funny, actually. The weavers weren't sure how the designs would turn out, and they asked, "Why would you want to do this?" When you're looking at Harvest on the loom, you see the colors too closely, and it's hard to tell what it will look like on display. But when you roll them out on the floor, it's a different experience, and the feedback changed. "This is actually very nice," they said. "I'd like to have one in my home."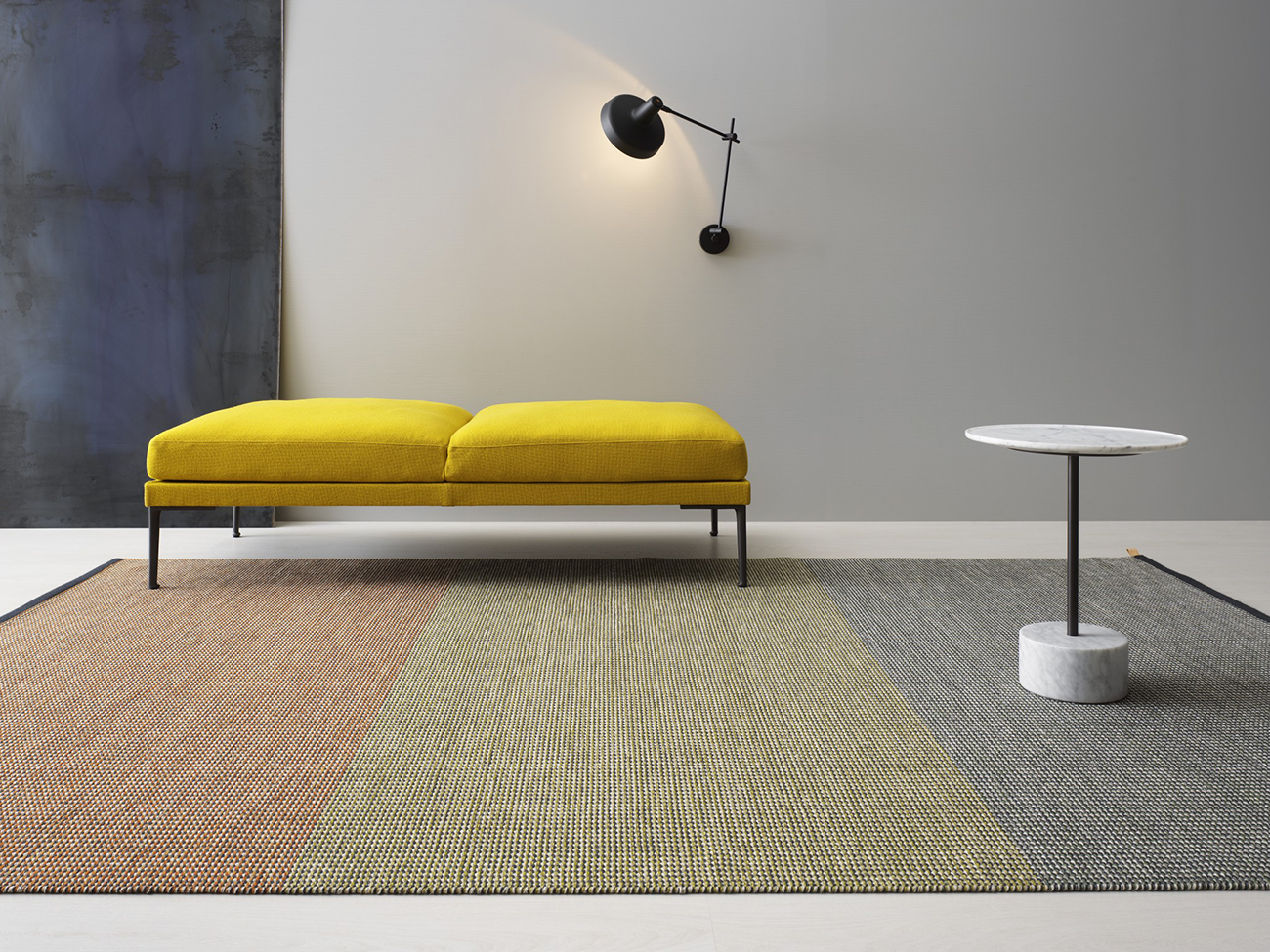 This post was sponsored by Kasthall, but all thoughts and editorial content are our own. Like everything at Sight Unseen, our partner content is carefully curated to make sure it's of the utmost relevance to our readers. Thank you for supporting the brands that support Sight Unseen.