03.25.19
The L.A. Home of a Cult Jewelry Designer — And the Career Move She's Considering
Admirers of Kathleen Whitaker's jewelry — known for its statement-making simplicity — may not be surprised to learn that her Los Angeles house is a minimalist's dream, with white walls, honey-toned wooden floors, and leaded windows that allow the century-old structure's hillside views to shine. More likely to raise eyebrows is the fact that Whitaker has lately been exploring a shift into the world of interiors, and that her home, which she shares with her husband, Bradford, has become her lab. "I'm relocating staircases and vaulting ceilings in my head all the time," she says. "The improvements and reconfigurations are endless, really. I'd love to live in a modern white box, which would thwart my design restlessness."
For Whitaker, the urge to experiment beyond gold, silver, and stone is nothing new. "I'm currently exploring working with leather and brass for a few accessory designs," she says. "I'd love to work with glass, and I'm certain I'll have another chapter with clay, too." (She's worked as a porcelain ceramicist in addition to being a jewelry designer.) Her home, a portion of which functions as a studio, provides ample space to create and to contemplate, serving as a testing ground for new ideas, interiors-related and otherwise. Her latest passion, Whitaker says, is not so far removed from her better-known craft. "I ran into an acquaintance, Abby Stedman, who, in response to the news that I was moving into interiors, said, 'Well, it's like your jewelry but bigger,'" she recalls. "I thought that was so funny because she's right. All the same objectives are in play."
Below, in the third installment of our Creative Women at Home collaboration with Sonos, the designer shares more about her career, her evolving creative path, and the art that inspires her (including the Cole Porter cover that recently had her reeling).
PHOTOS BY MAGGIE SHANNON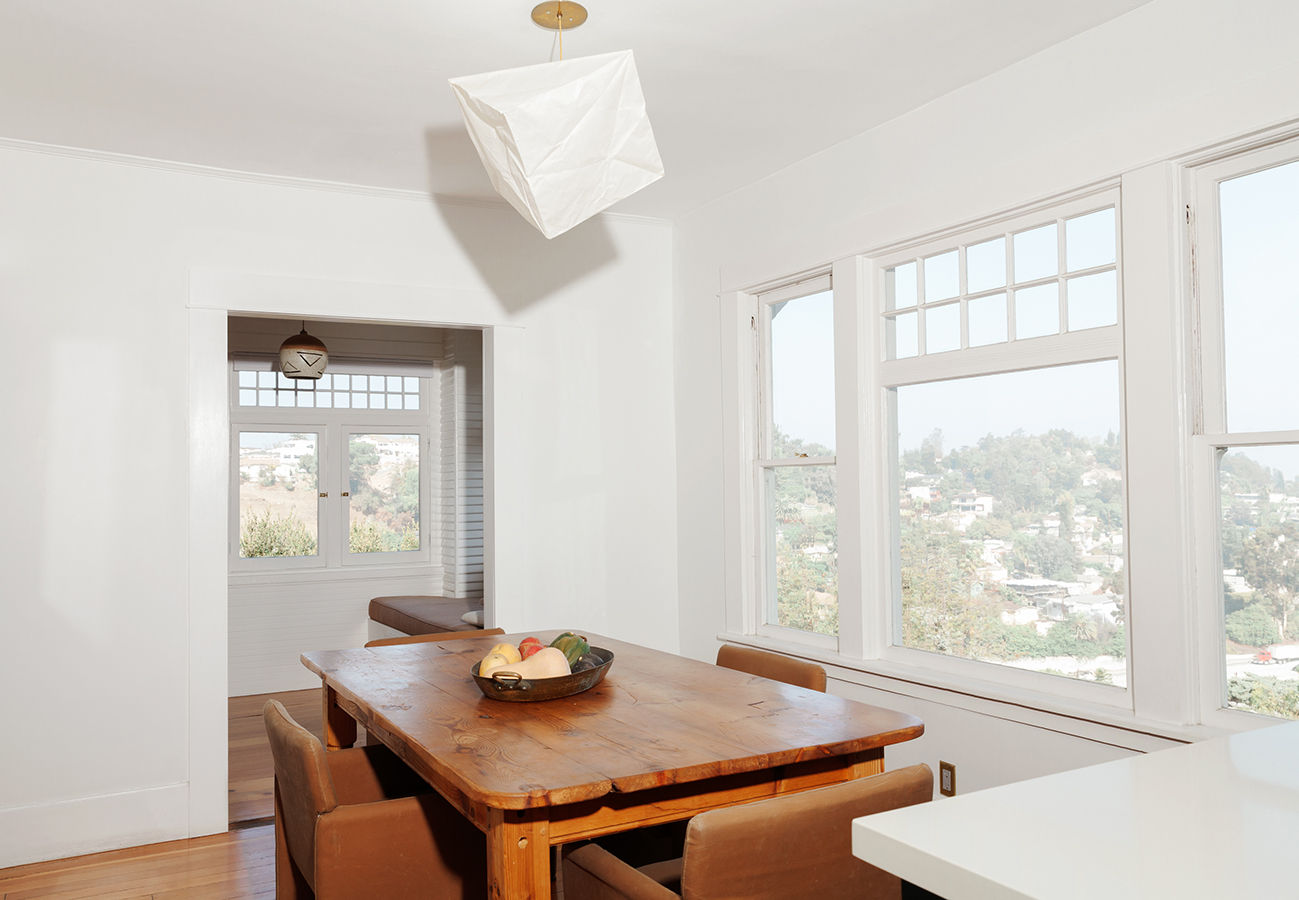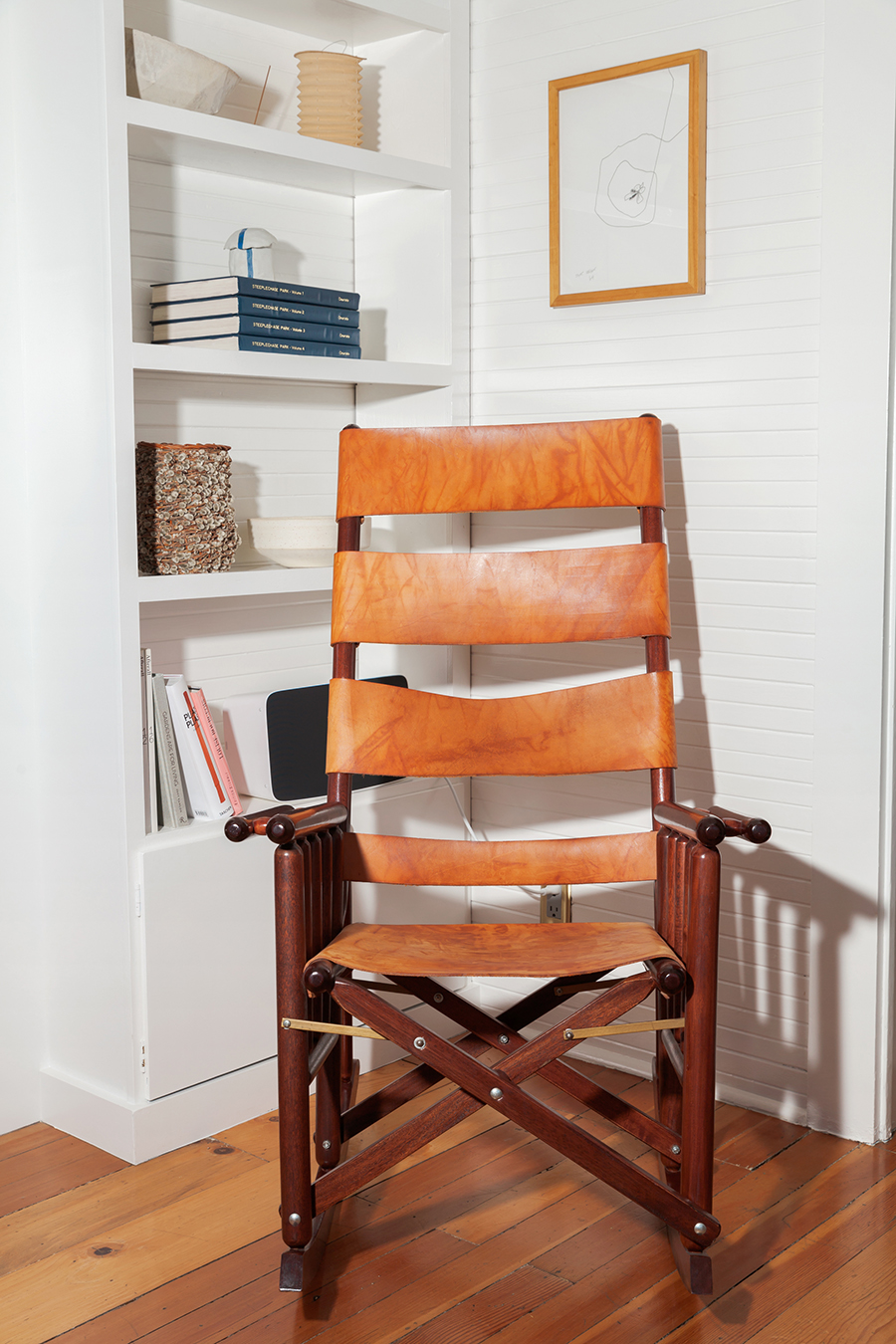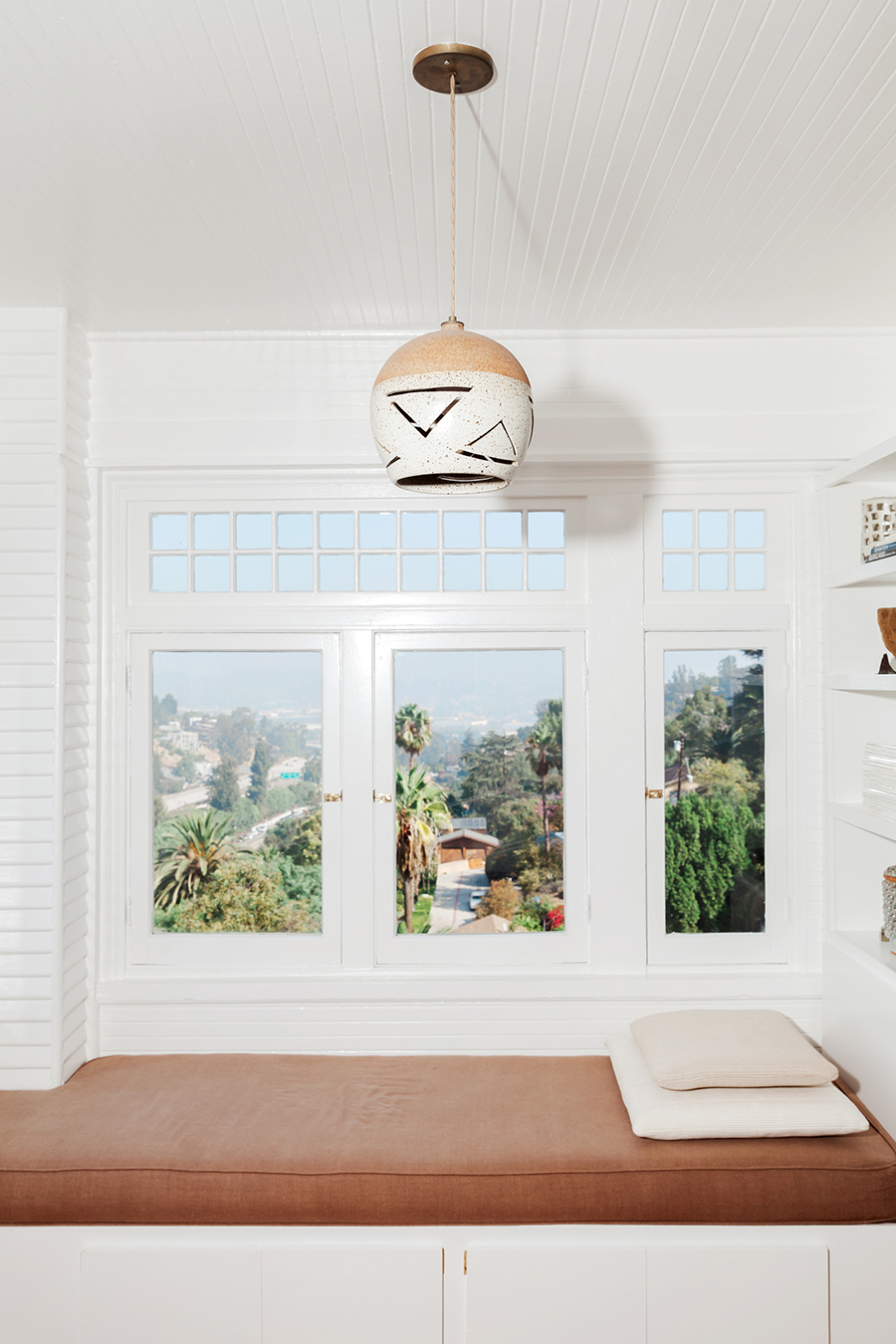 Your home, with its expansive views and great indoor-outdoor vibe, really epitomizes everything there is to love — and envy — about LA living. Where are you from originally?
I'm originally from New York City.  I had a few-years-layover there after four years in New Orleans, where I went to school. I knew boomeranging back to New York would be fairly short-lived and that I would eventually move on to another big metropolis.
How did you find this house, and what, if anything, do you know of its history?
We had been casually looking at houses to buy for almost all of 2009 and 2010, a providential time to be a buyer. We bought this one eight years ago. In the course of various renovation projects, original documents for the house — financial records, permits, letters, building plans — were discovered in the chimney ashbox, all dating back to the turn of the last century. It was completed in 1908 when the few houses in the area were cabins for elk hunting and trout fishing in the LA River.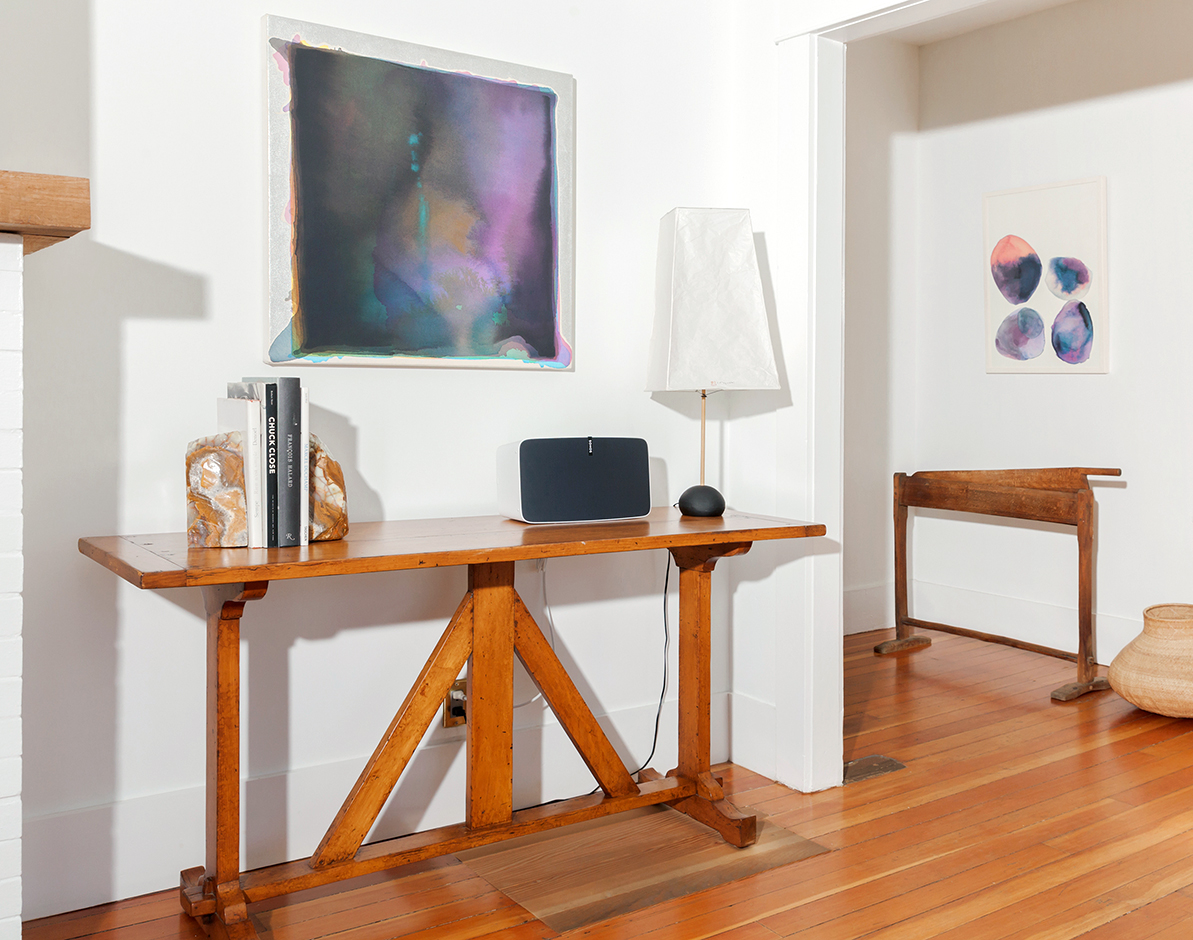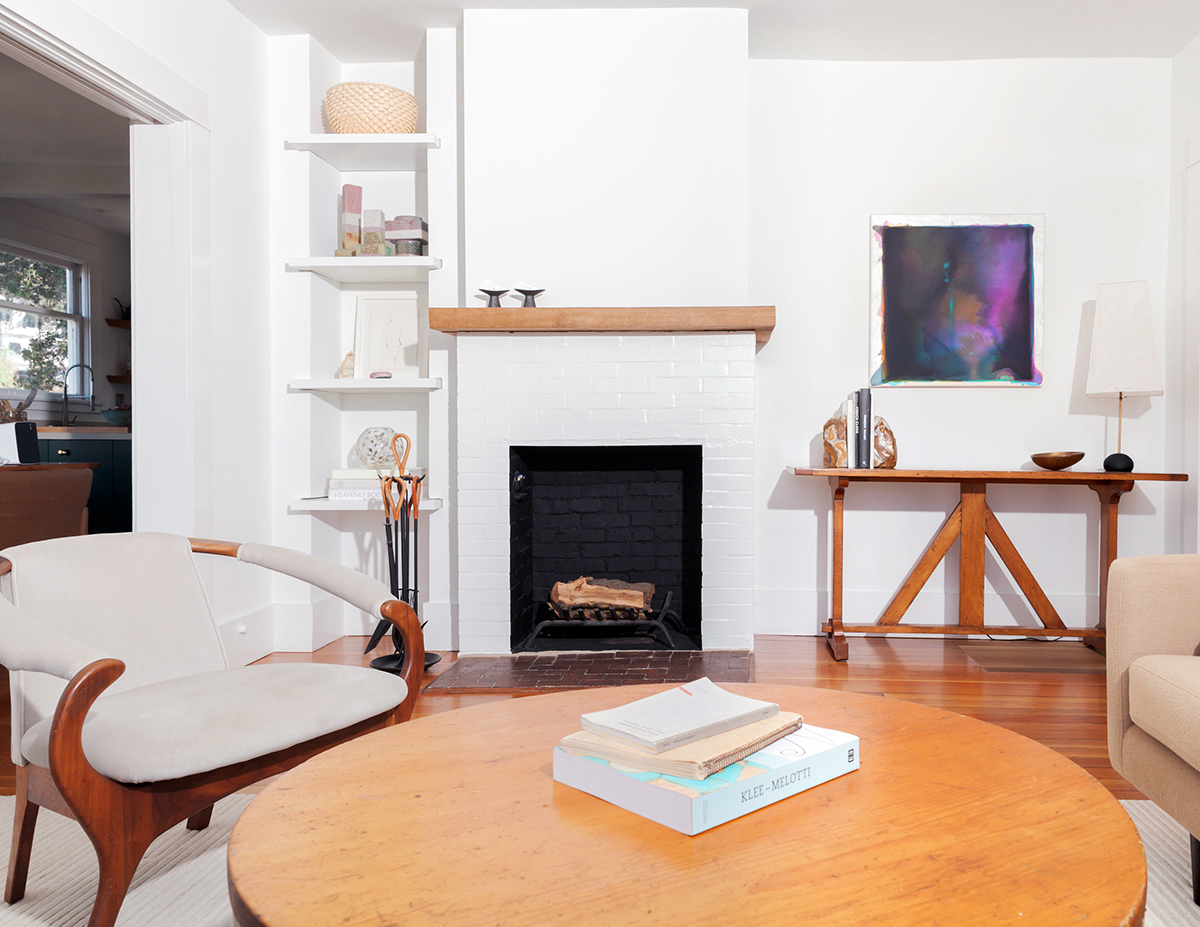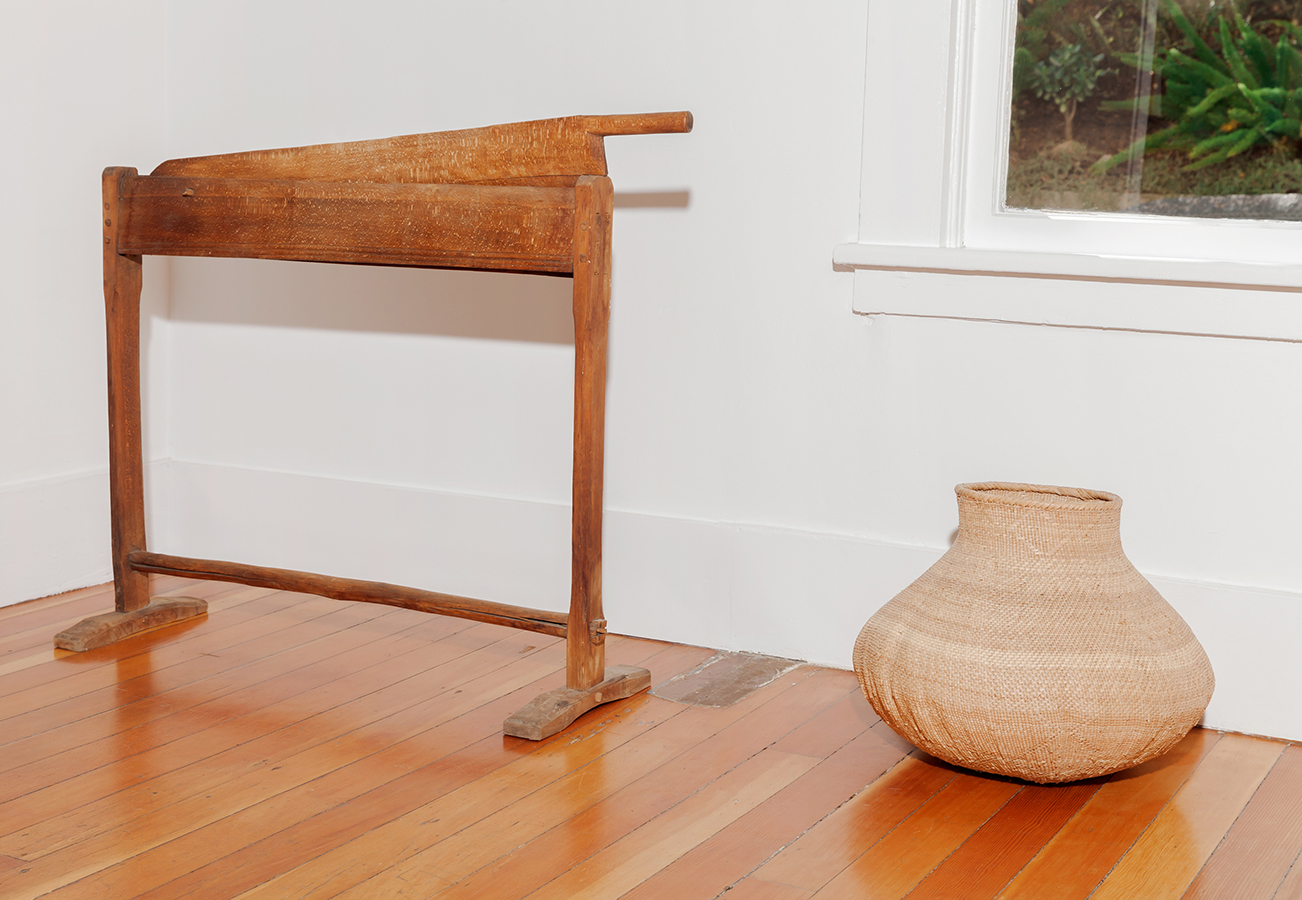 Past features on your home reveal that it was once filled with bright color—on the walls, in the art, on the furniture. But you recently made a pretty serious transition to a much more minimal scheme. What inspired the change?
I've always been a believer in "cluttered house, cluttered mind." So, the brief experimentation with more texture and color was a bit of an aberration, perhaps driven by being an overzealous first-time homeowner.  The evolution back to neutrality allows layout, silhouettes, light, views to take priority.
In general, what's most important to you when designing a living space?
I think a space can only feel good if the things in it are considered.  So many of my friends' homes have an authentic warmth derived largely from the things in it: found furniture, little collected objects, sentimental pieces, janky children's crafts.  The owners have considered the objects they want to live with and each one has a story.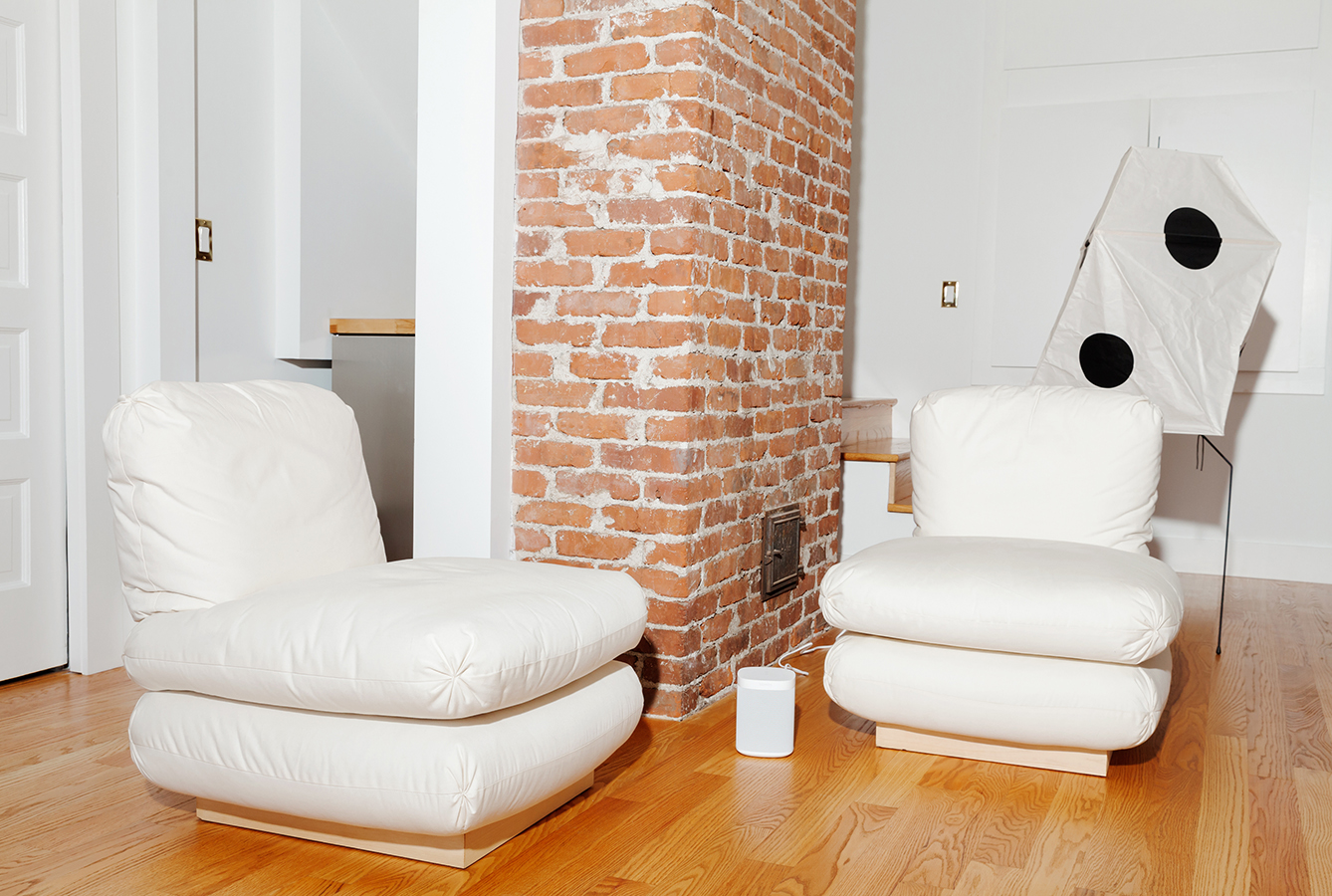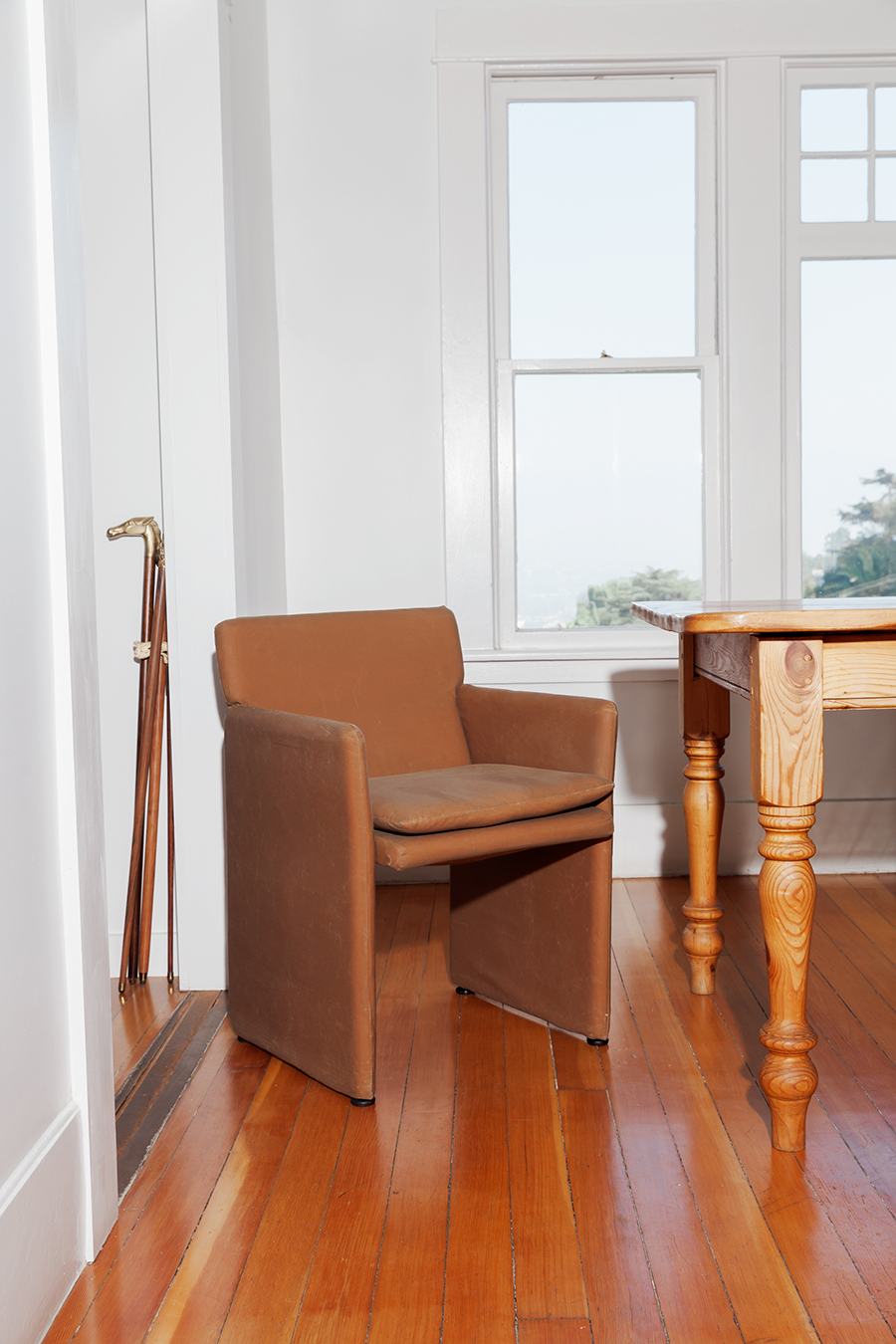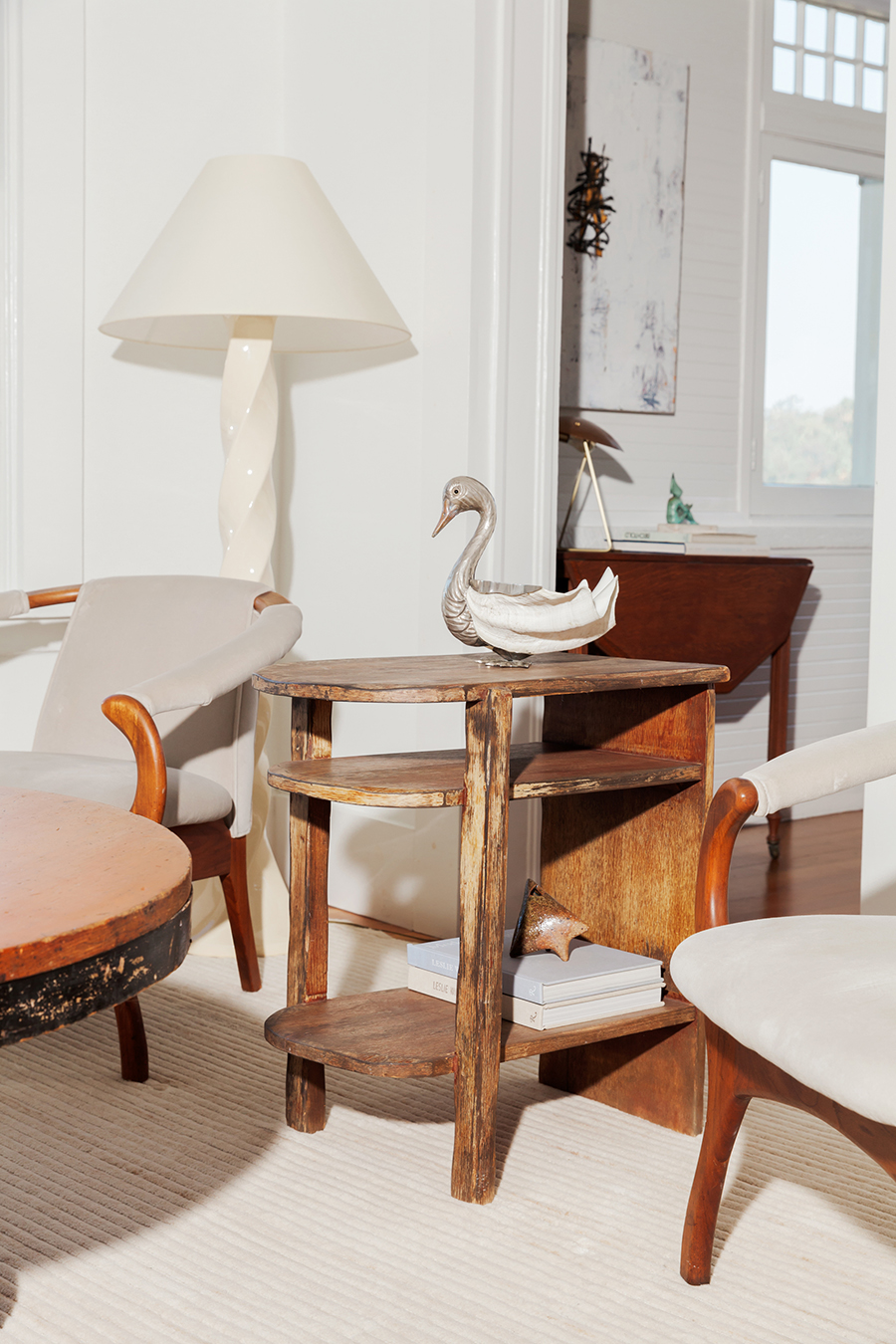 What's an example of a piece in your own home that adds the type of warmth you're referring to?
I went to Brimfield last year on a big buying trip for an interiors project. As a souvenir from the trip, I bought a Gabriella Binazzi sterling silver and shell swan. It sounds, and is, totally odd. It's from the 70s, and the design is an imaginative, beautiful marriage of a natural specimen with a highly decorative precious metal. And it will always remind me of a very funny adventure with a phenomenal friend.  
What's your favorite detail of this space?  
The views.  You can do so much to change the interior of a space, but it's difficult — impossible — to change its location. So the things I love most about the house are things we had nothing to do with: the position, the privacy, the scenery.
In a minimally decorated home, how do you choose what to display?
We have a fair amount of art, nearly all by artist-friends we admire, and it takes precedence. A good piece of art can comfort, challenge, please, inspire. What better things are there to surround yourself with? Our good friend and talented artist, Jay Stuckey, just presented me with the kindest gift: an oil painting of slightly jumbled-up lyrics to Bob Dylan's "Idiot Wind."  A treasure.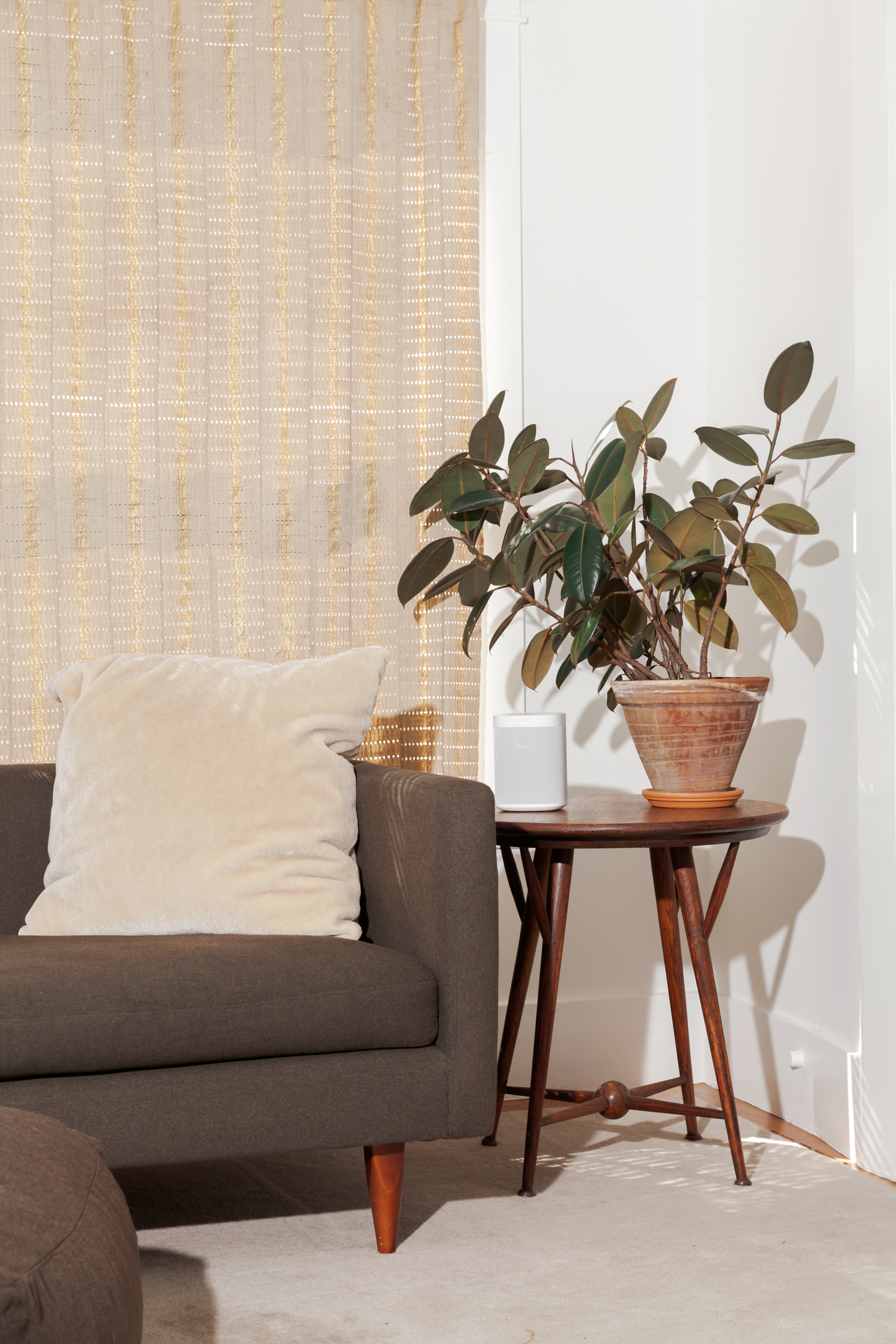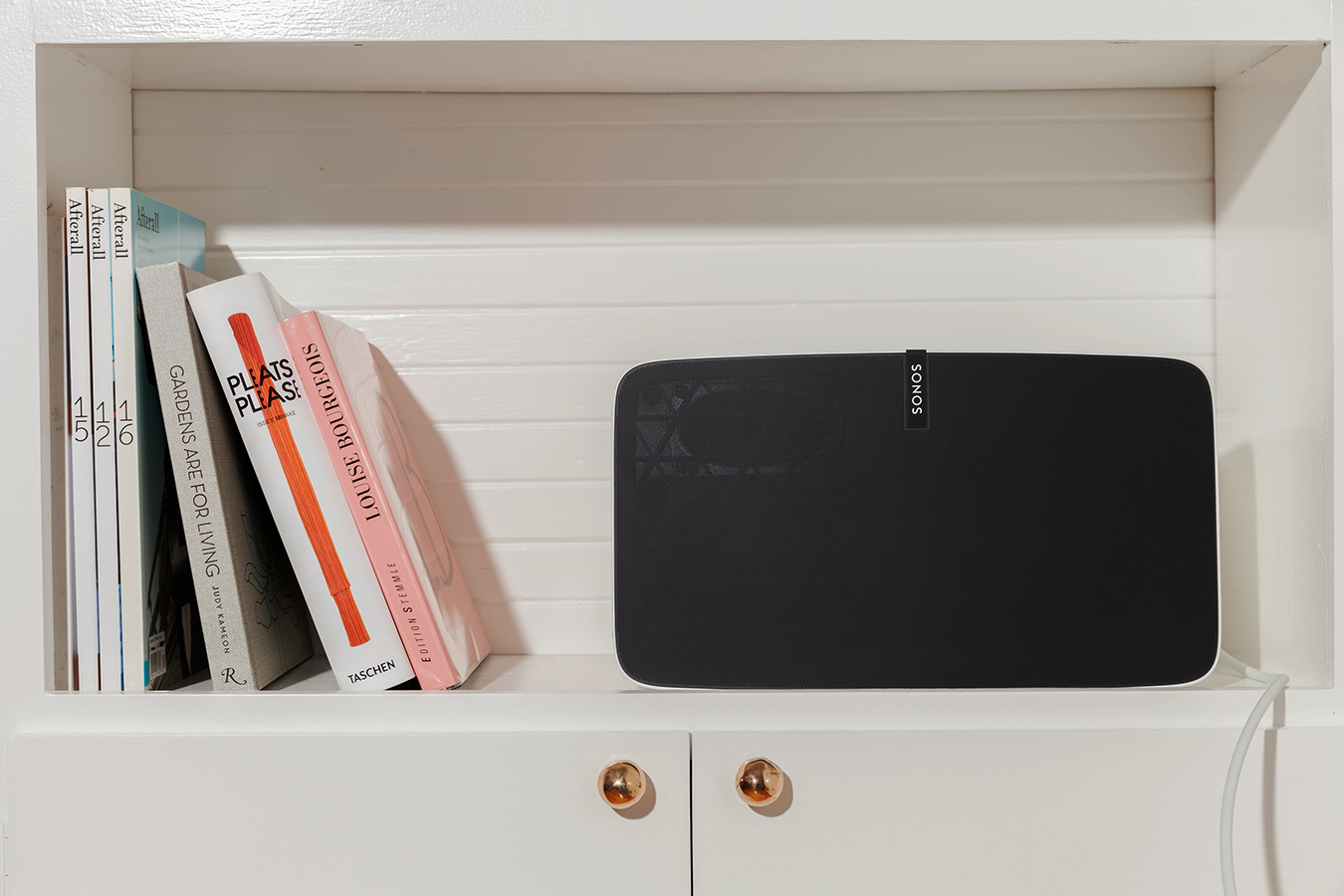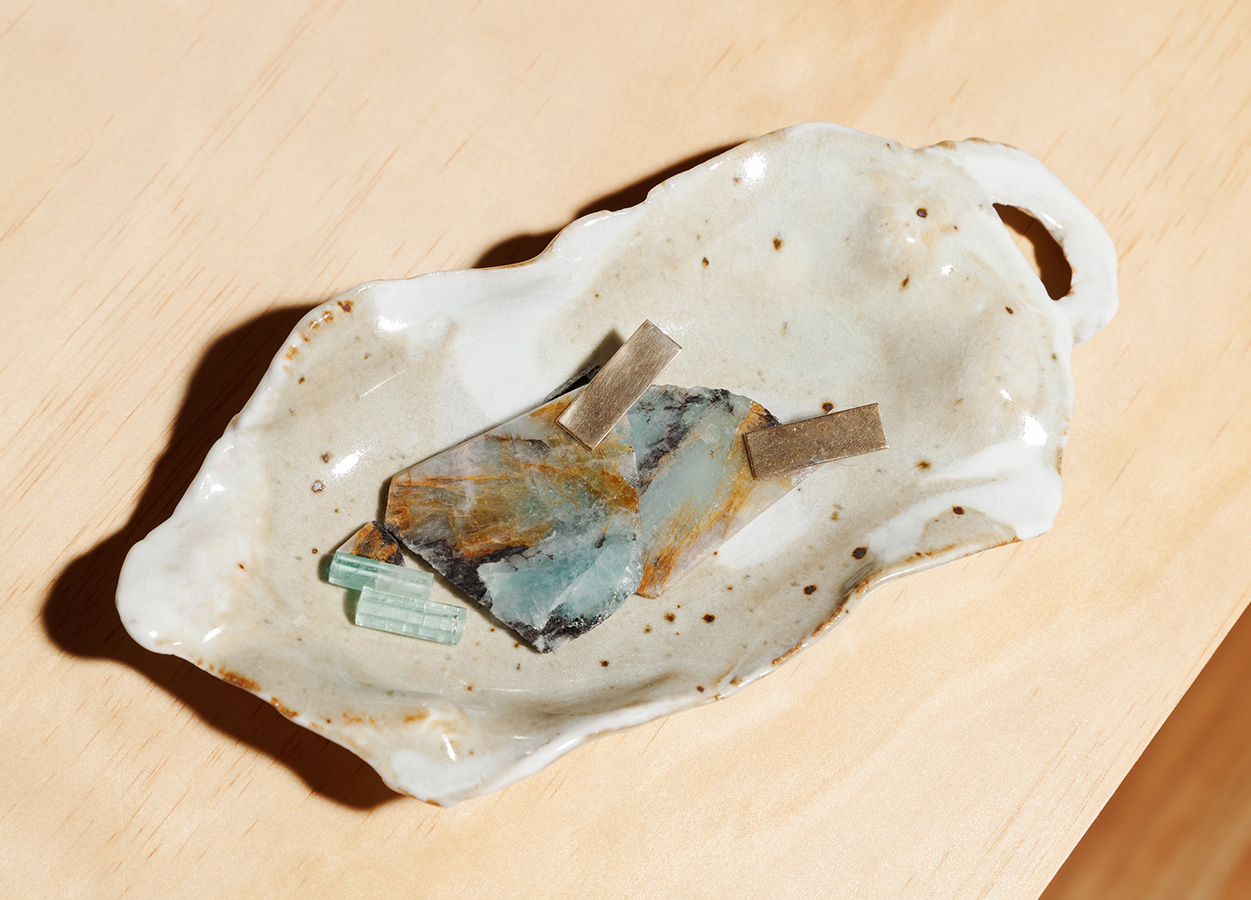 Your studio is located in the house, too. What do you love about that space, and do you ever find it challenging to work from home?
It's a serene space that easily accommodates up to five of us at a time, plus two dogs.  It works efficiently and has beautiful light all day long. With all the convenience of working from home comes the fact that you can't escape it. But that's how work has evolved for so many of us, particularly in Los Angeles. We're always and never working.
Speaking of working: When did you start designing jewelry?
I'd studied Studio Art in college but after graduating I ventured into the public relations side of art institutions. It was a long, circuitous route back to fabrication that actually coincided with my move to Los Angeles, where I took night classes in jewelry at Otis College. It kind of took off on its own from there.
What sorts of things inspire your designs, when it comes to both jewelry and interiors? Anything that would surprise us?
Mechanics, architecture, engineering, language are things that have held my interest for a long time and these pursuits — jewelry, interiors — feed those curiosities.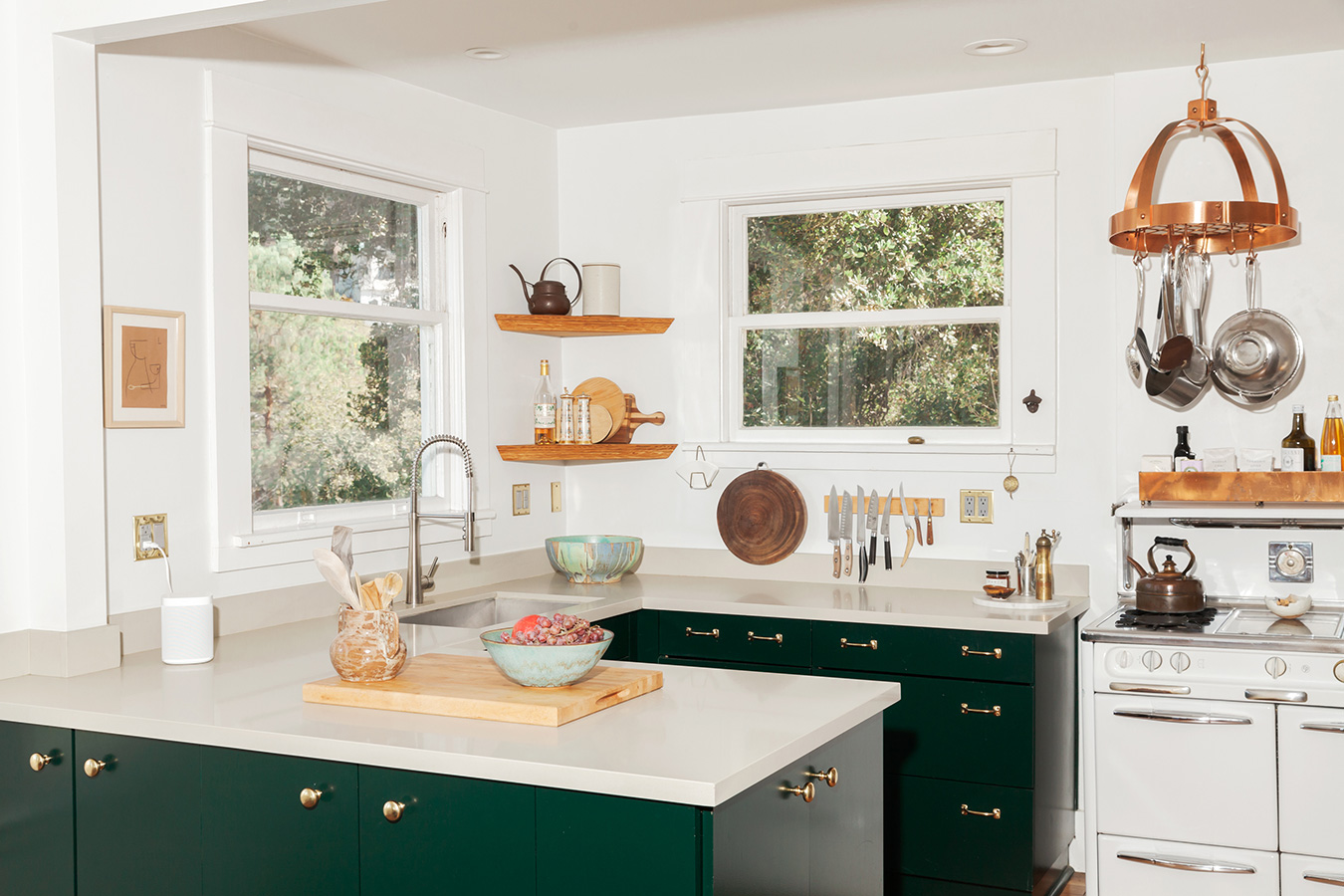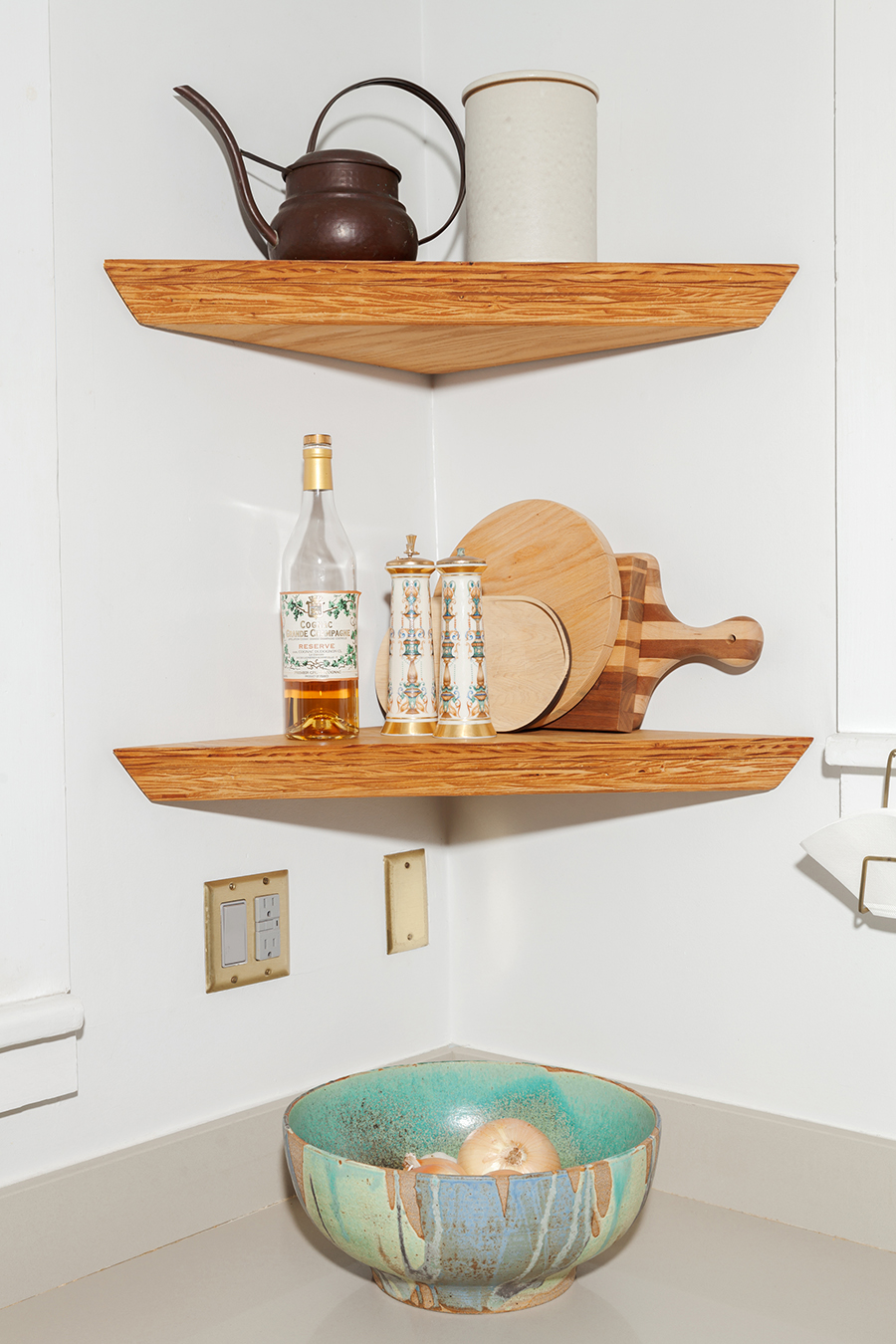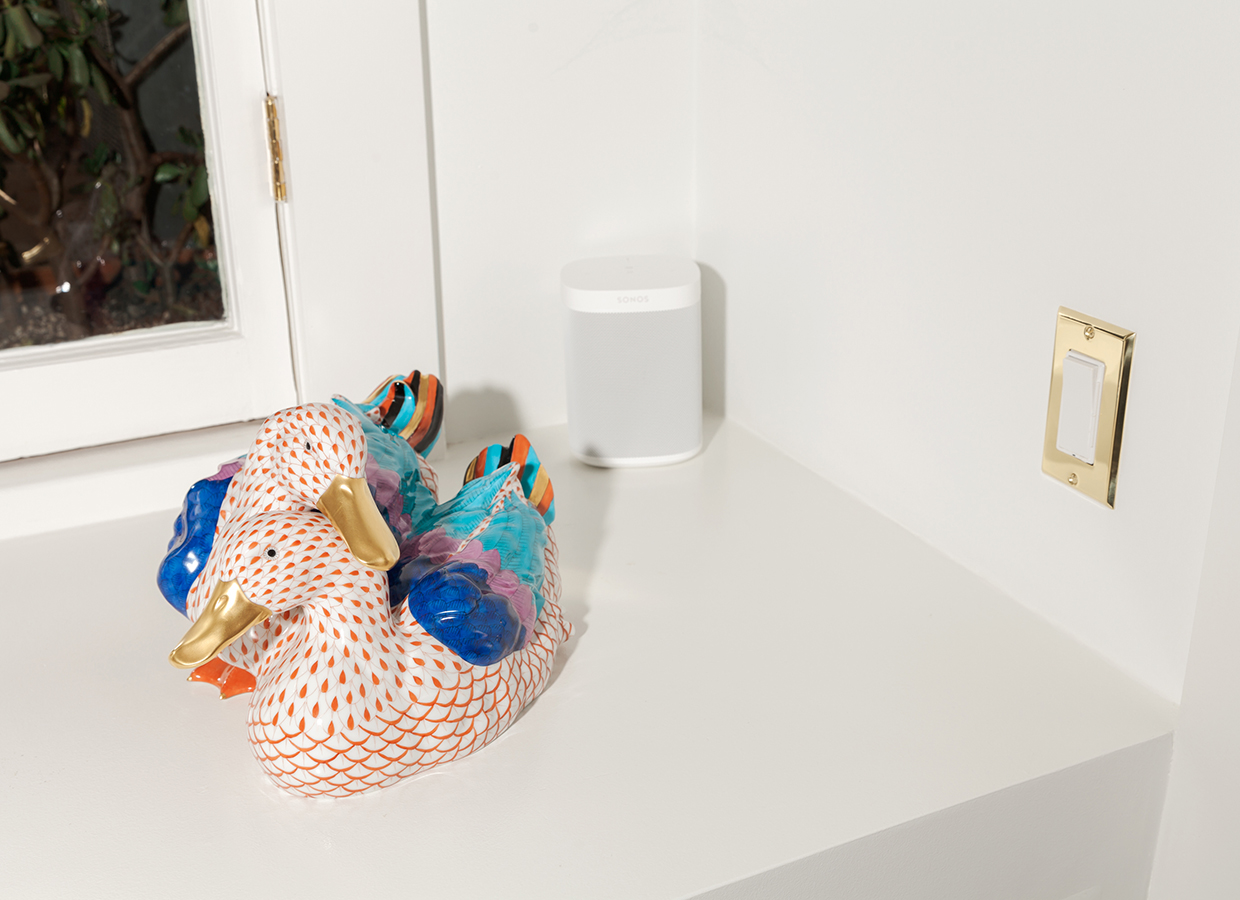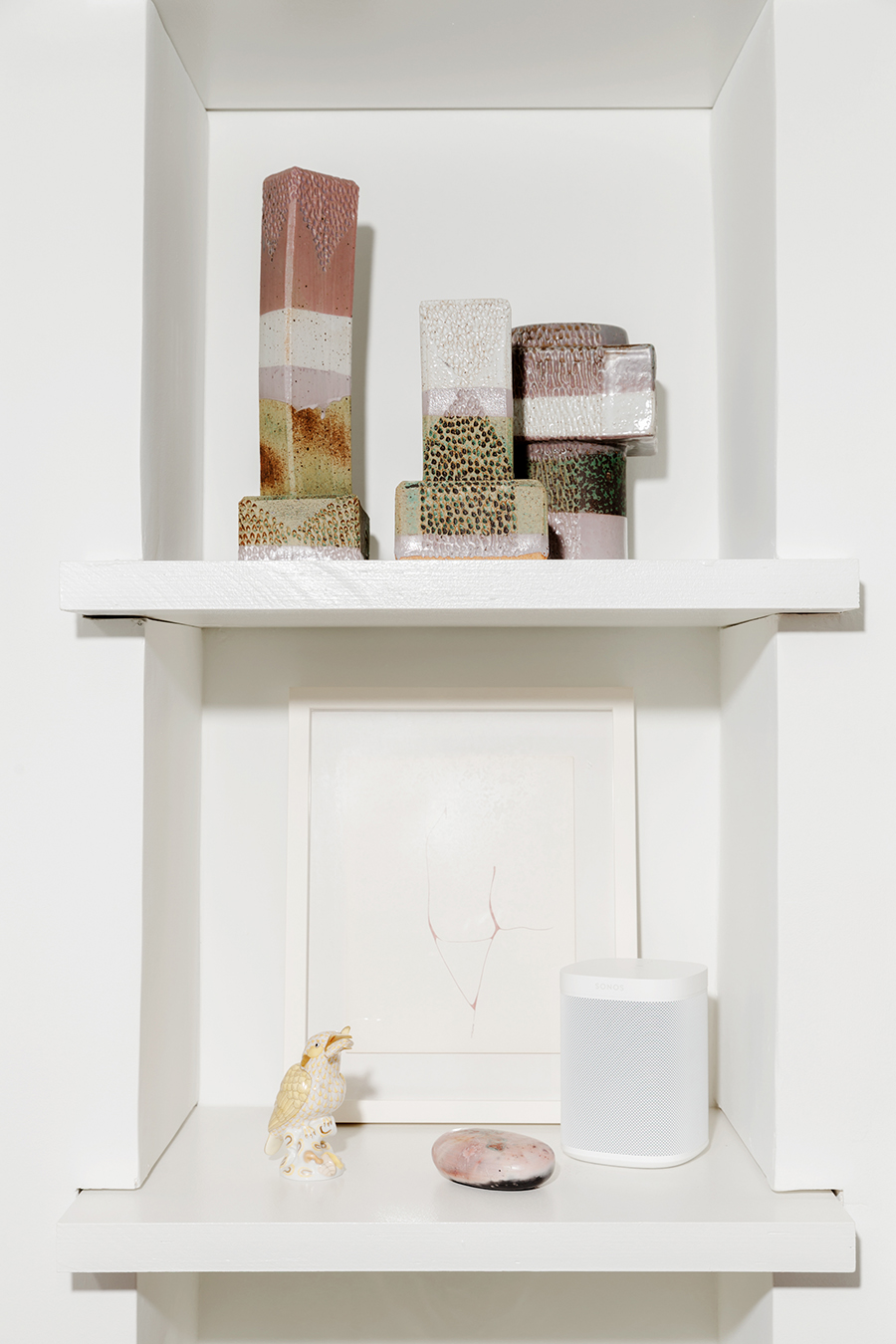 Let's talk a bit about your creative process. How do you approach a new concept or design? What's the first step?
I was transfixed by an episode of Malcolm Gladwell's Revisionist History that muses on two kinds of creativity: conceptual innovation and experimental innovation. In a microcosm, I conceptualize a design and it's 90% worked out in my head before it comes into the world. But I think my wider path of creativity has been experimental in nature, as evidenced by my trying my hand at ceramics, jewelry, interiors.
Do you listen to music while you work? What genres are you drawn to?
Yes. I like to have instrumental music on while doing writing or cognitive work. I am a fan of classical and always jazz, a permanent holdover from my New Orleans chapter.
It's said that the music you listen to in your coming-of-age years imprints itself on your brain. And so the word masters — Tom Waits, Johnny Cash, Exile-era Stones — are inscribed on me.  And I don't know what there is to say about Bob Dylan that hasn't been said before, and better. He's home.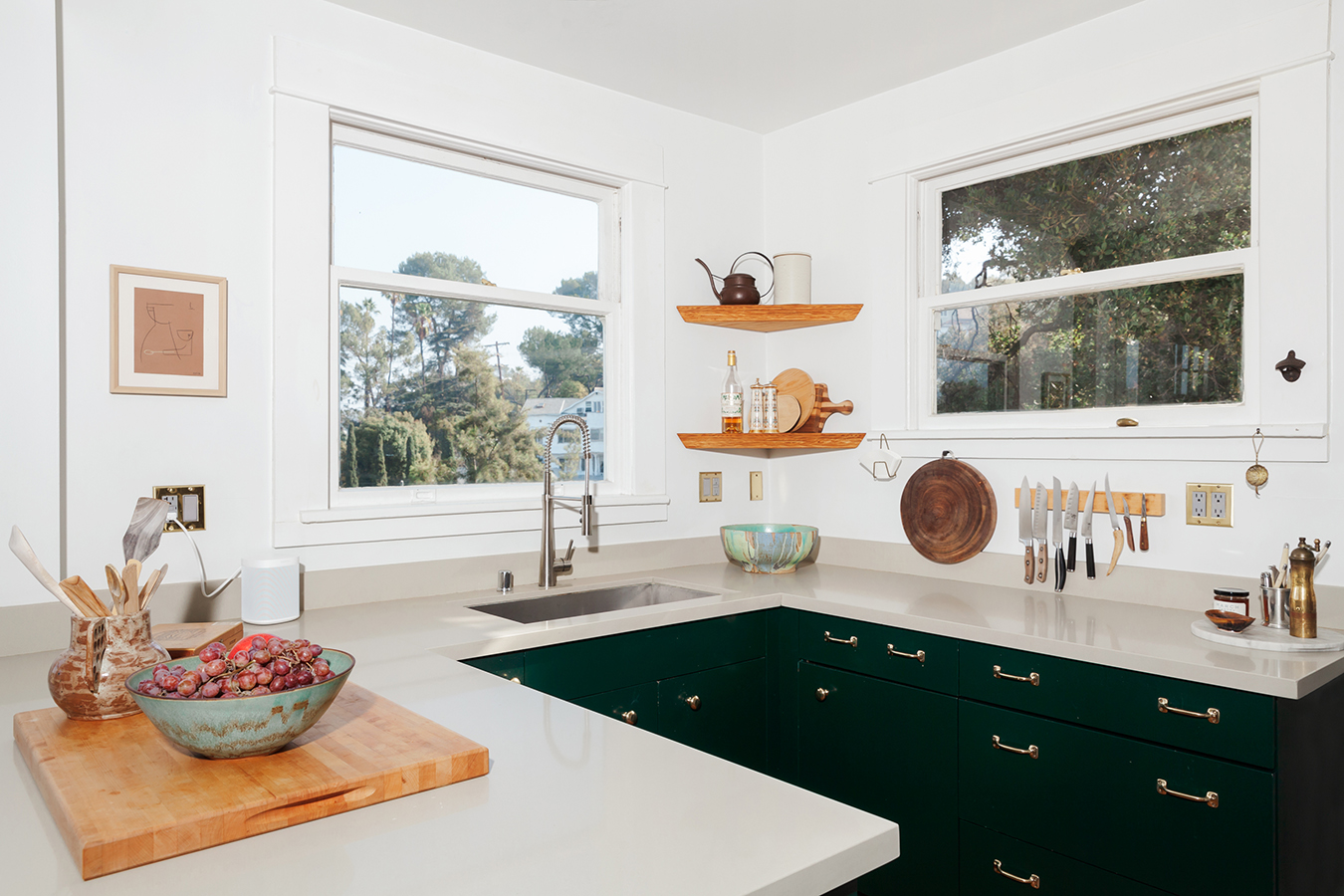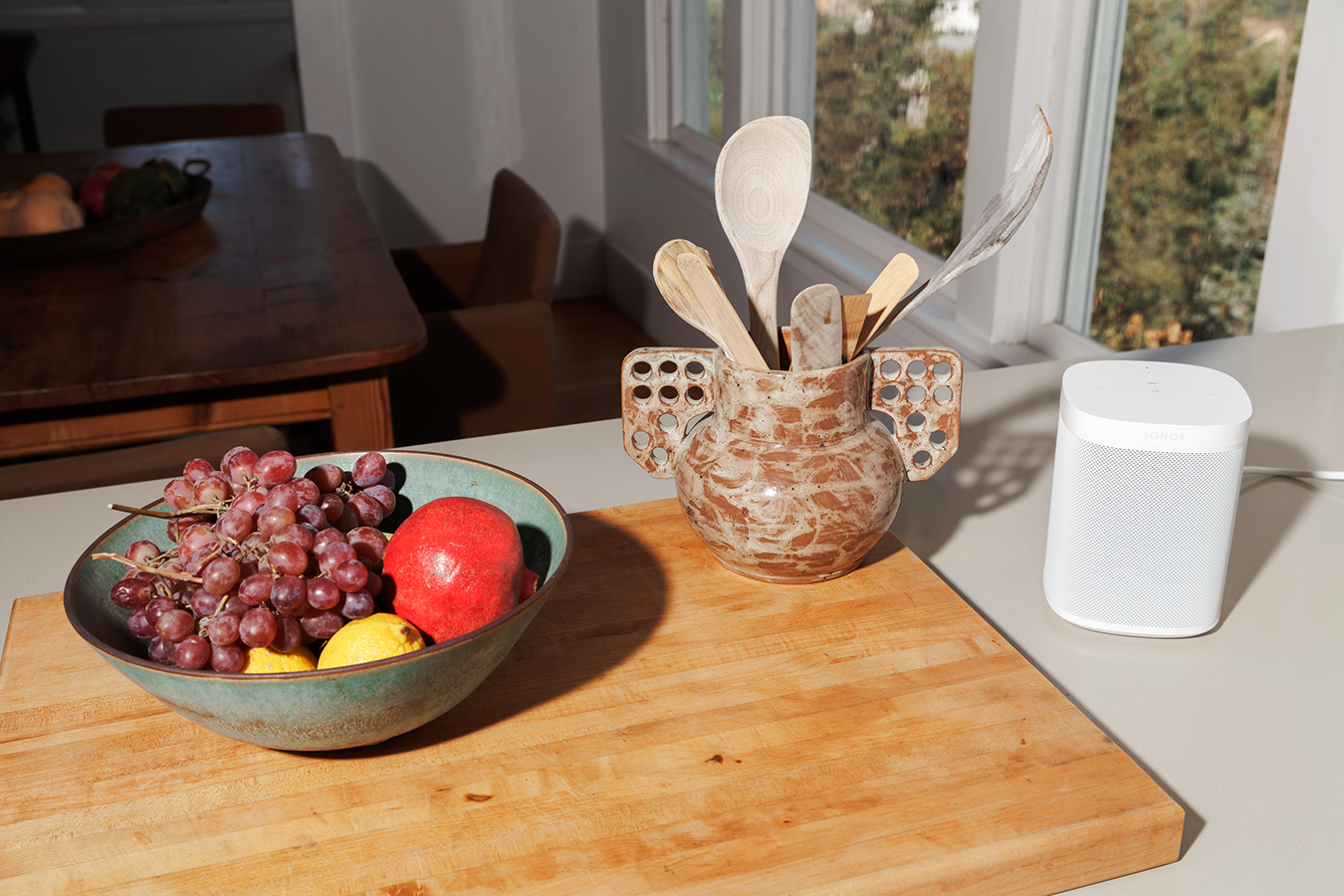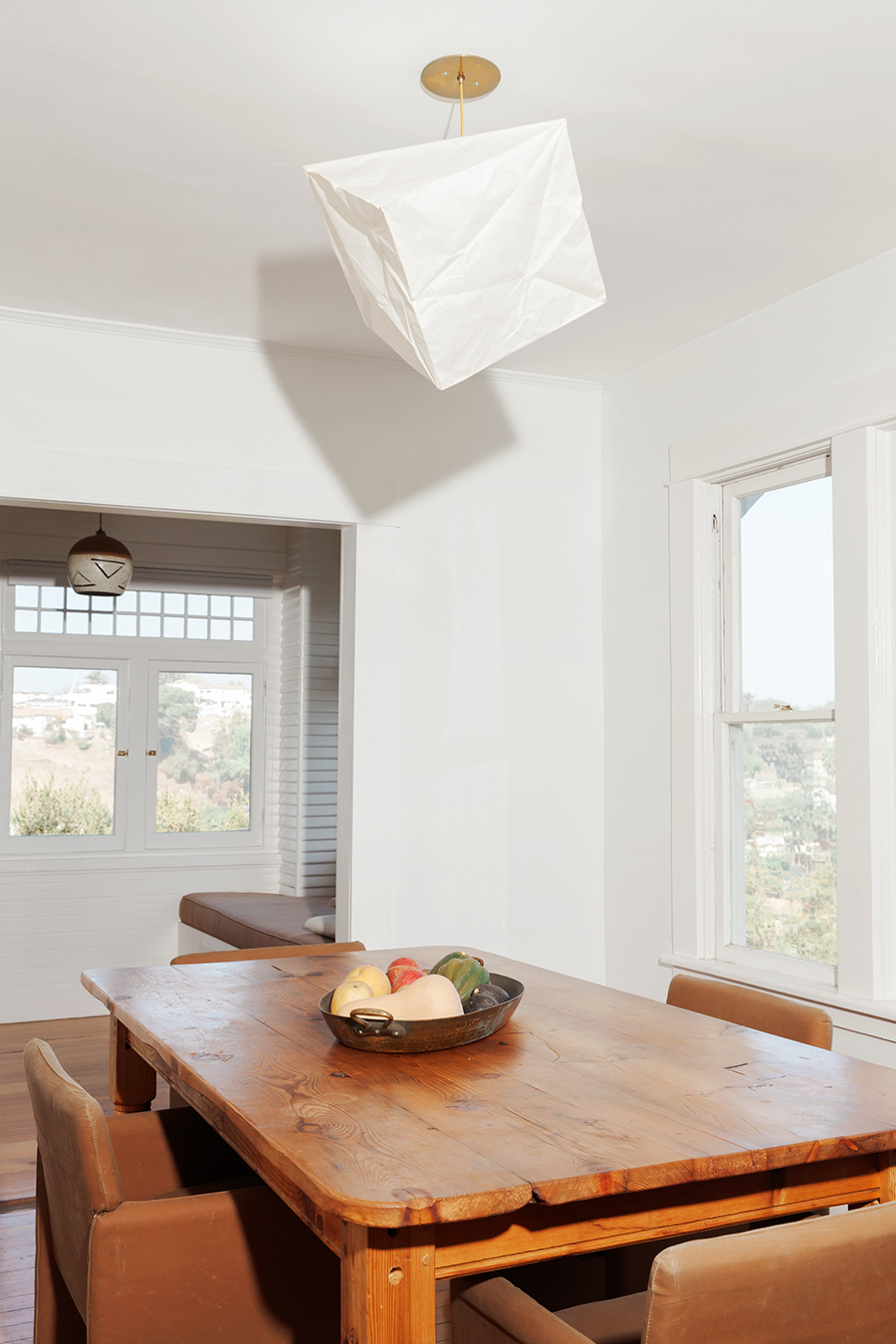 What have you been listening to these days?
For more instrumental: Charles Bradley. I've been digging lately through some '90s hip hop — think Ahmad Lewis — and exploring some '80s Dennis Wilson. There's some gold in there. The other night, in one of those teeny standing wine bars that sprinkle Tokyo, they were playing Rod Stewart covering Cole Porter. My ears haven't recovered yet.
Has Sonos changed the way you listen to music? What's your favorite thing about it?
In a three-story home that is part residence, park work space, and with two home offices, it's ideal to have one system with various localized speakers and zones. The equipment itself is the pinnacle of form-meets-function design, and the sound is incredible. I particularly love the feature TuneIn, which gives you access to any radio anywhere.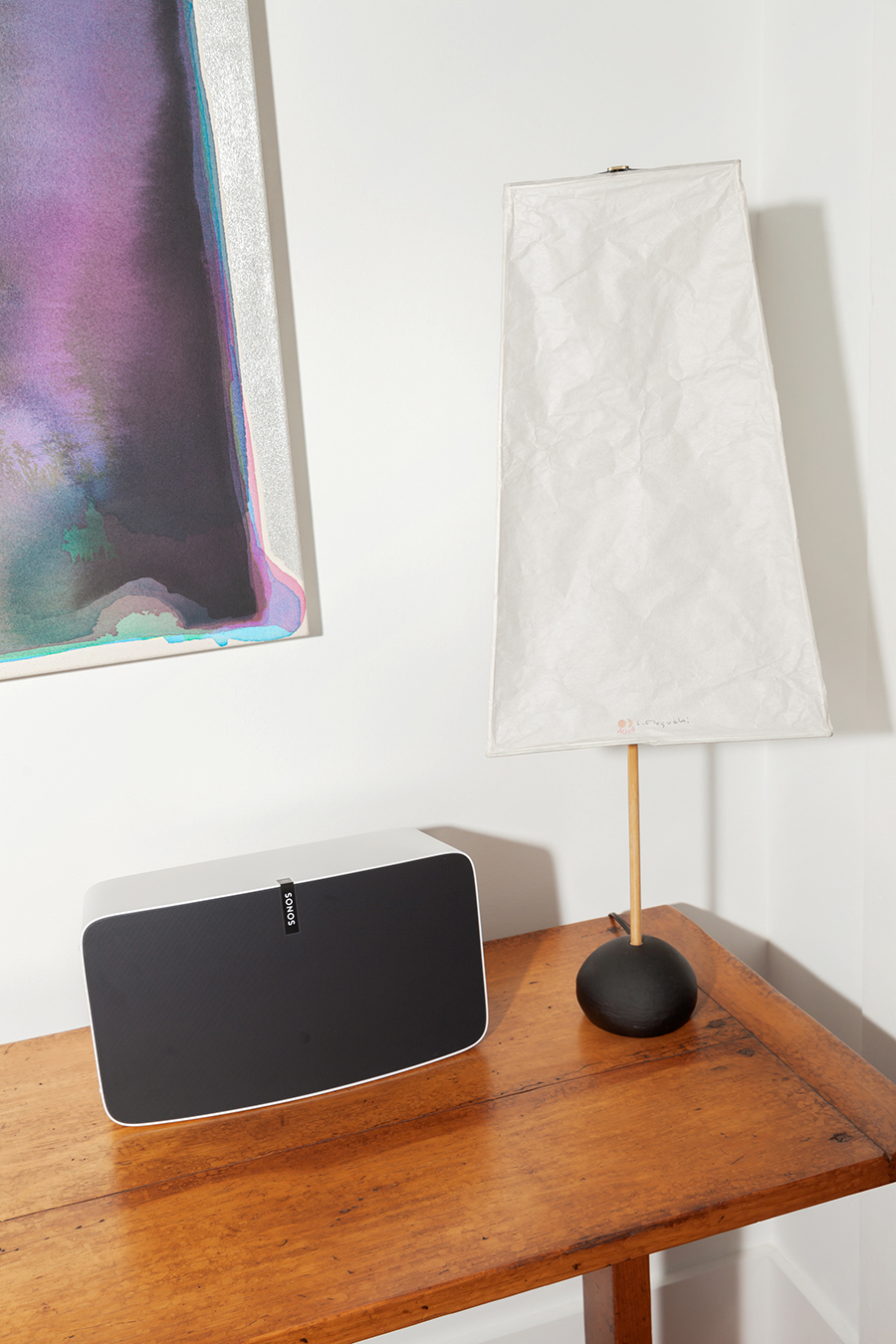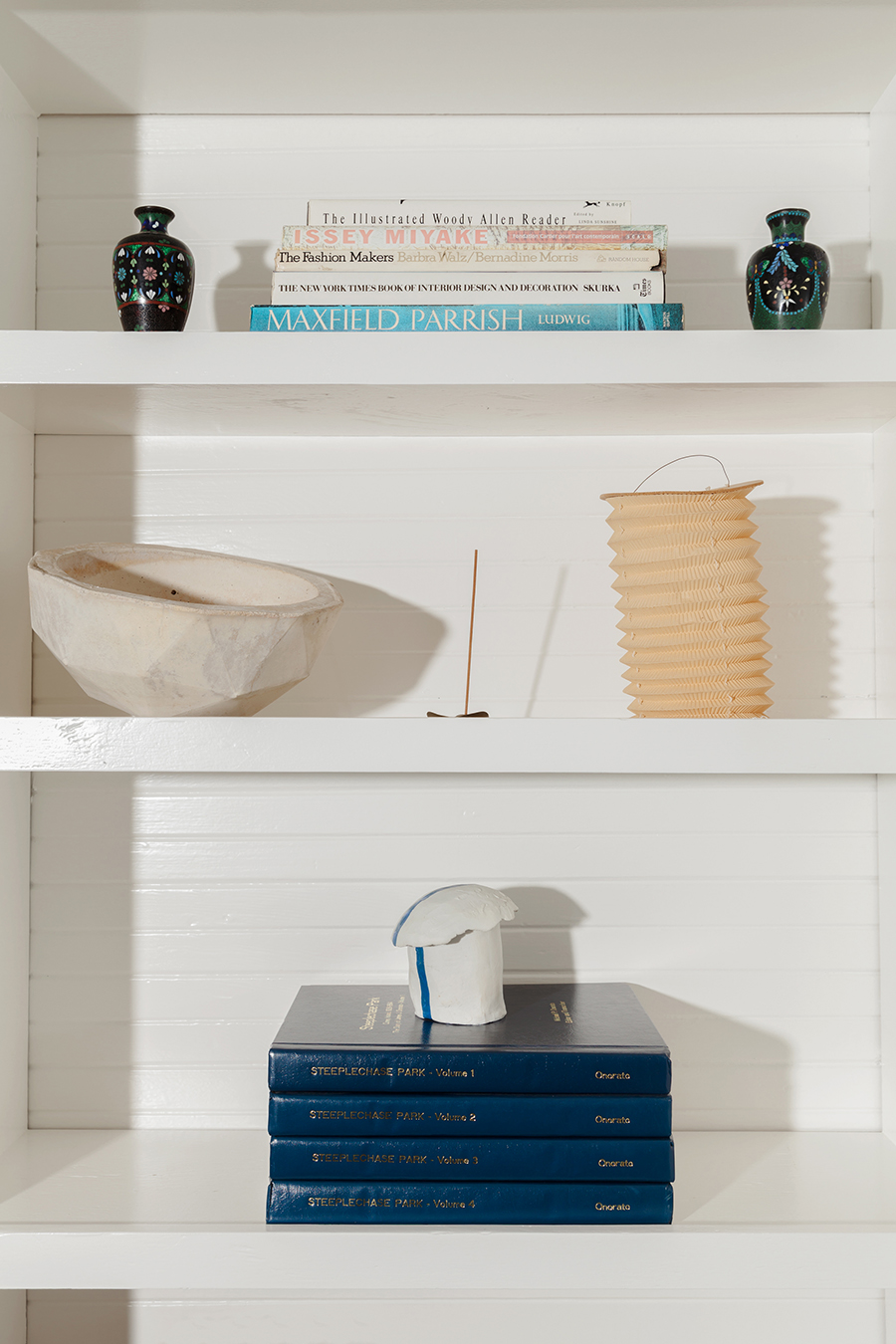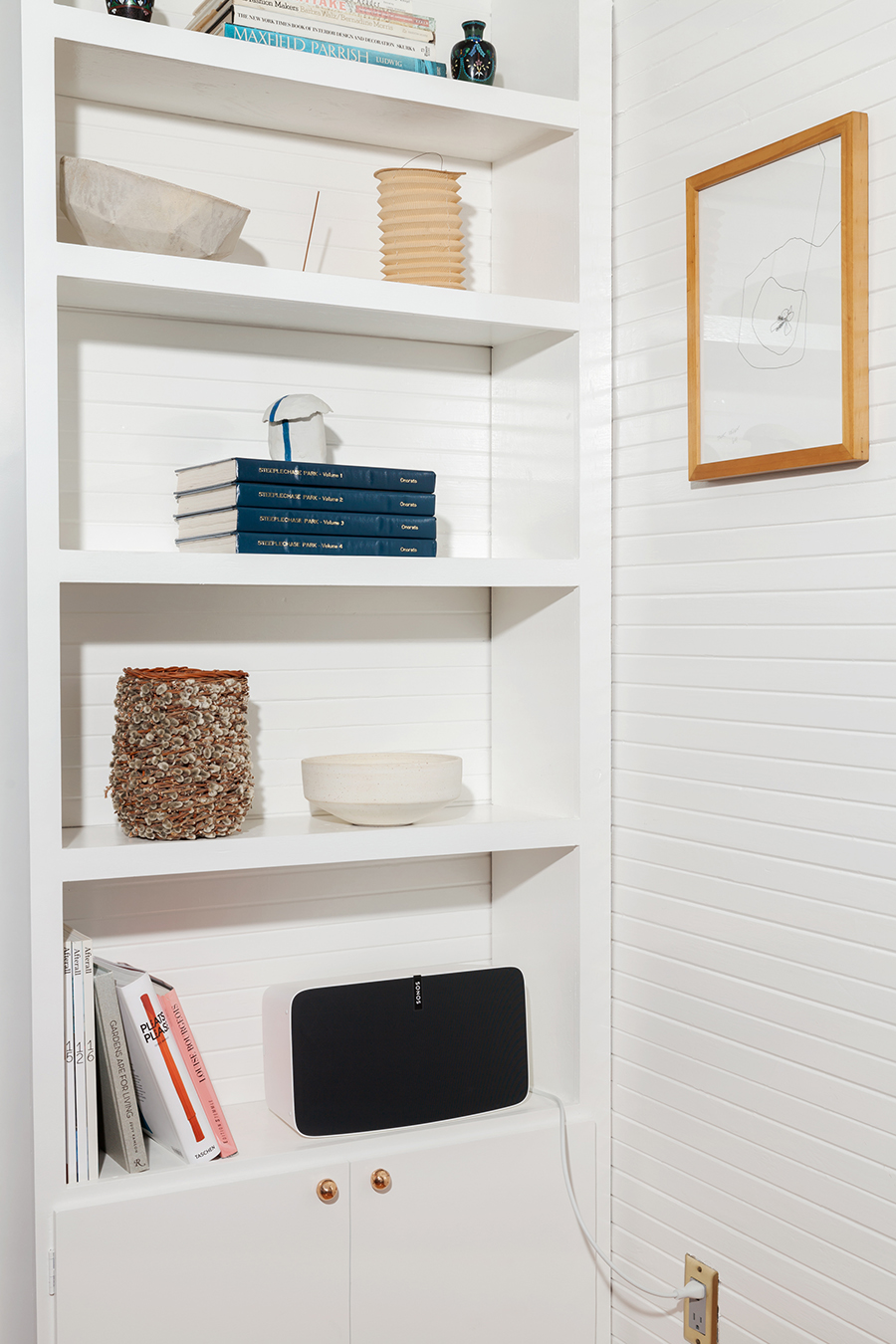 What's exciting you most about what you're working on right now?
I've had the opportunity to spend the first couple of months of this year in Tokyo, exploring some traditional and contemporary Japanese crafts, with the possibility of a collaboration or producing a few jewelry and non-jewelry designs here. The standards of quality and individuality and simplicity — in all things — are a real inspiration.
Quality, individuality, and simplicity seem like appropriate words to use when describing your own design values, and what connects your work and your living environment.
That's a tremendous compliment! I hope there is quality and individuality and simplicity in the things I make, be it jewelry or environments. I guess one measure of success is attaining for yourself the traits you admire in others.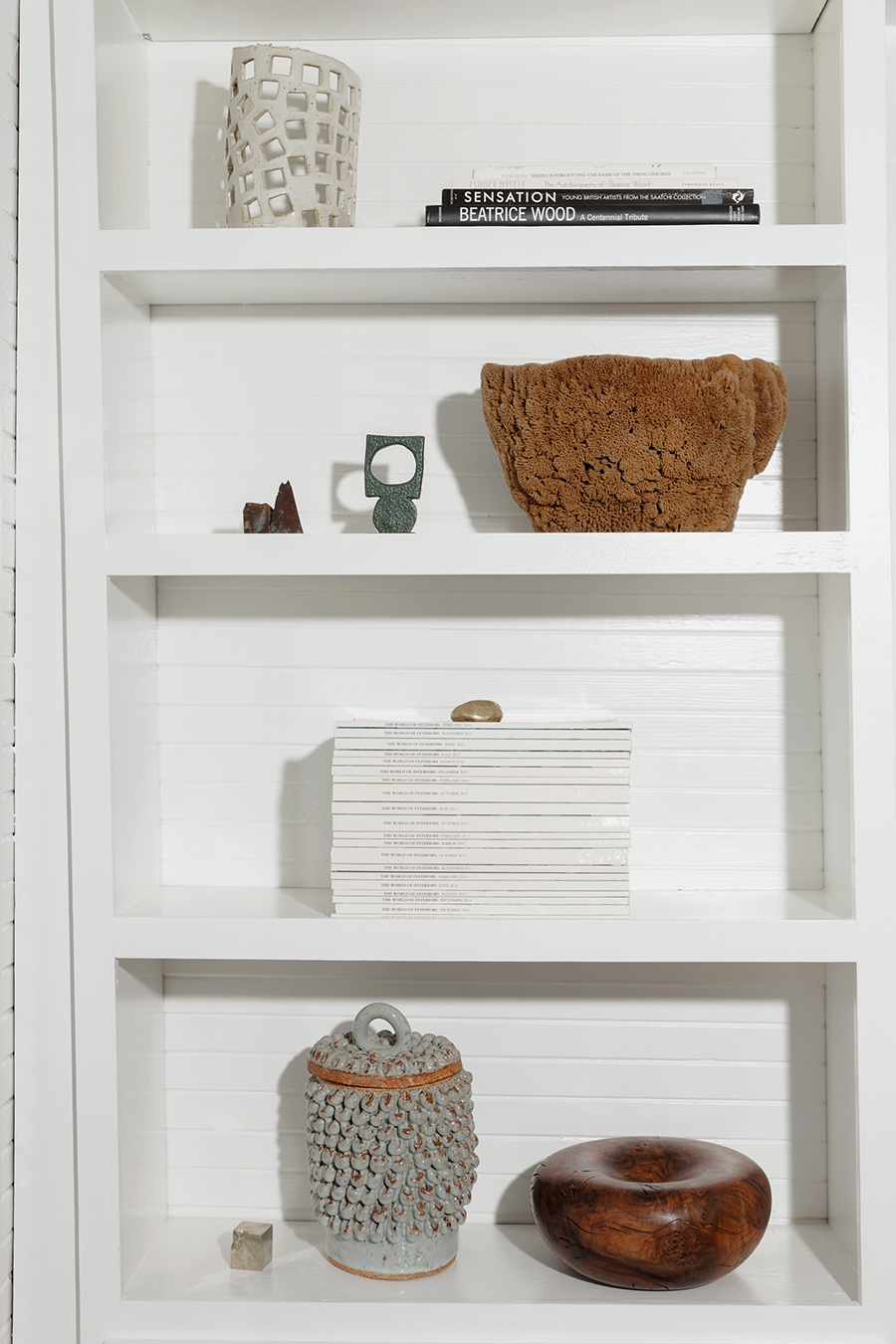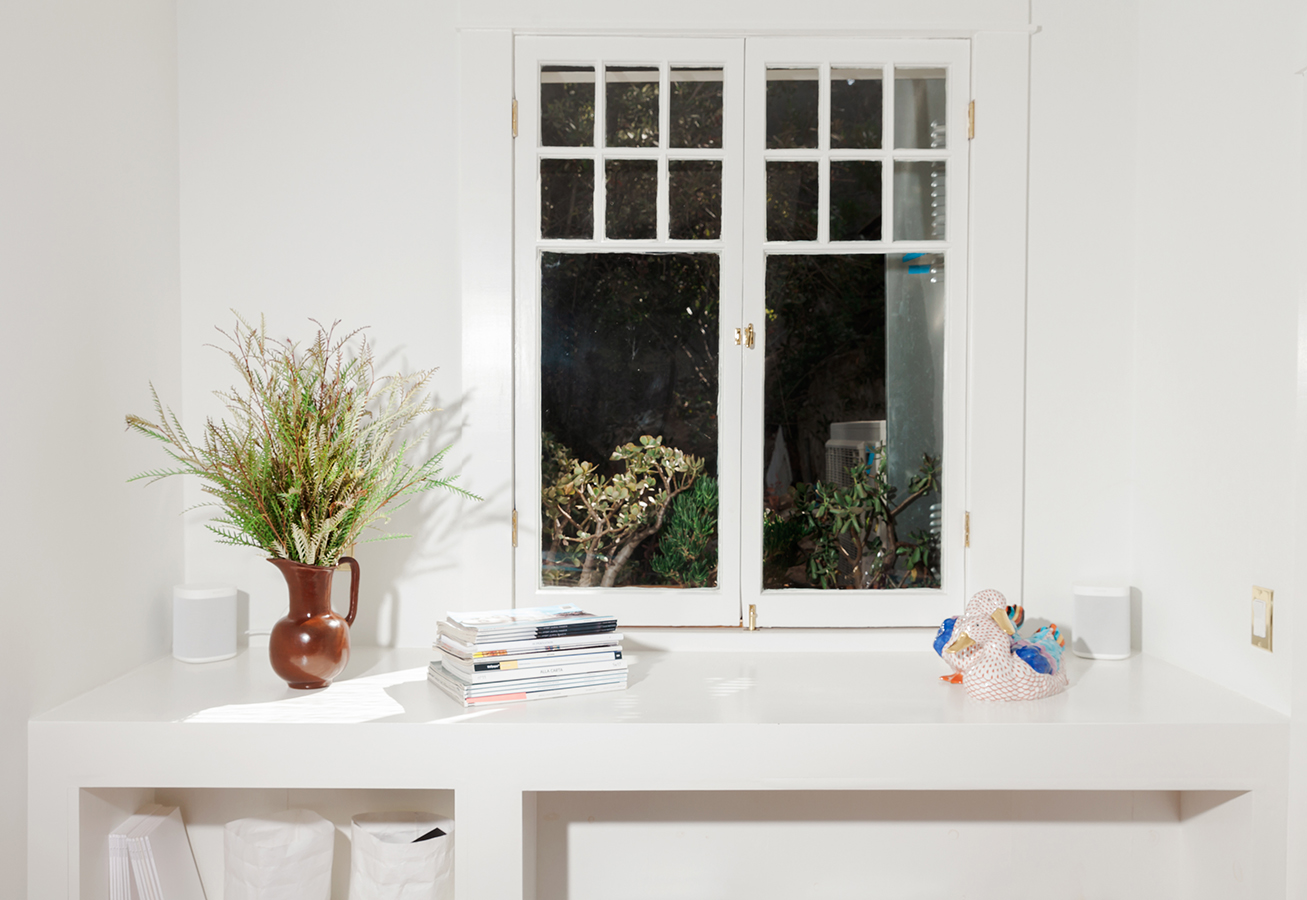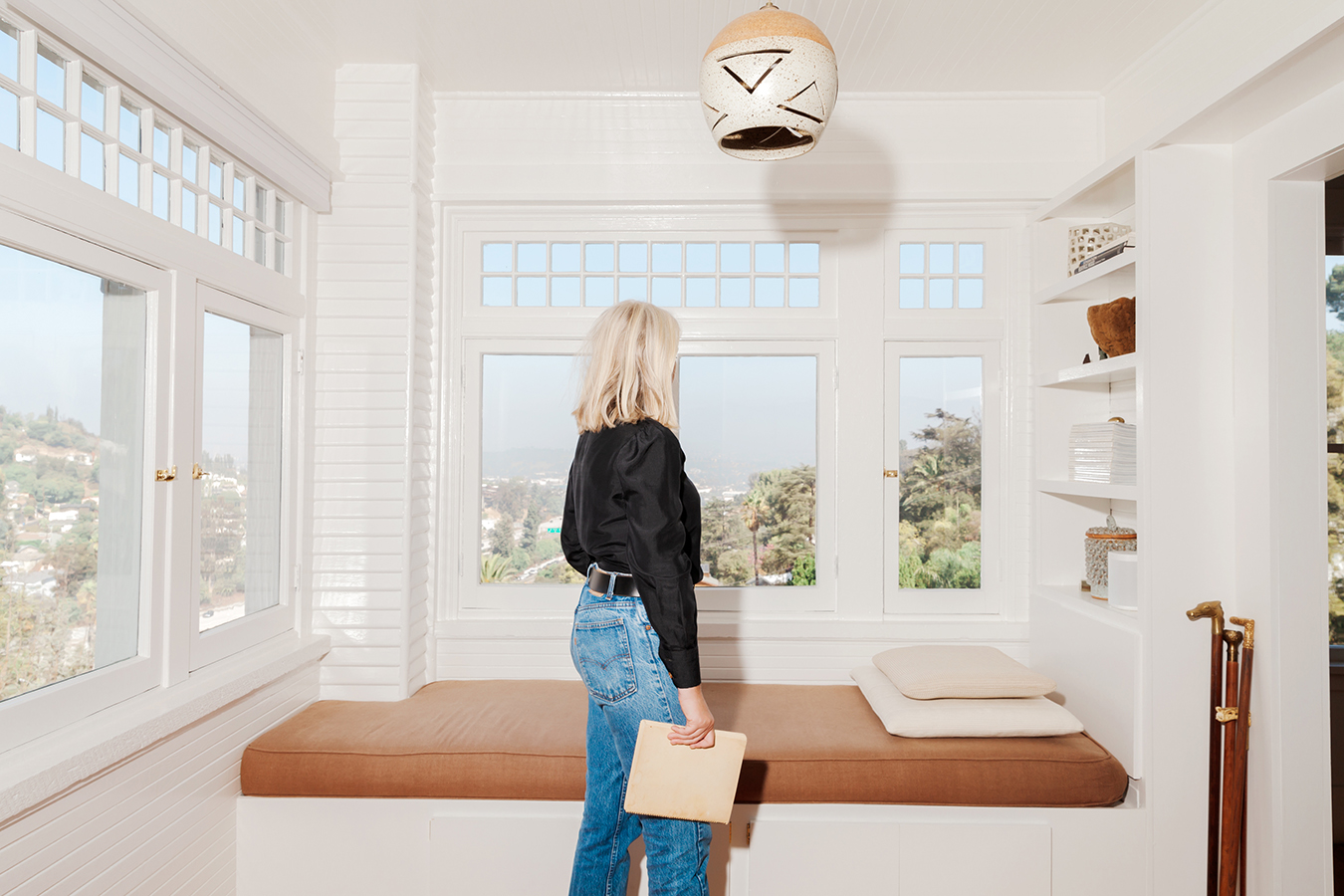 This post was sponsored by Sonos, but all thoughts and editorial content are our own. Like everything at Sight Unseen, our partner content is carefully curated to make sure it's of the utmost relevance to our readers. Thank you for supporting the brands that support Sight Unseen.