11.24.14
Our 5th Anniversary Party
Two weeks ago, Sight Unseen celebrated our 5th anniversary with a post full of birthday cards made for us by our favorite designers and readers. But we couldn't possibly mark such a momentous occasion with a web post alone — we had to throw a party, of course! Last Thursday night, we gathered 200 of our closest friends and clients together at the stunning roof bar of the McCarren Hotel & Pool in Williamsburg, Brooklyn, where we sipped Bombay Sapphire cocktails, danced to music spun by DJs Kyle Garner and Jon Santos under a piñata by Confettisystem, tossed around pool-toy dance props crafted by Misha Kahn, and ate adorable hand-shaped cookies and a golden birthday cake baked by Fredericks & Mae. There were even custom zig-zaggy funhouse mirrors by Chiaozza on hand to freak us out once we got tipsy. It was a memorable night for all involved, and we're grateful to our partners at Bombay Sapphire and Chelsea Hotels for helping to make it happen. It's definitely going to be hard to top come 2019!
Pictured at top: Fredericks & Mae baked our guests the most adorable hand-shaped 5th anniversary cookies — high fives, get it?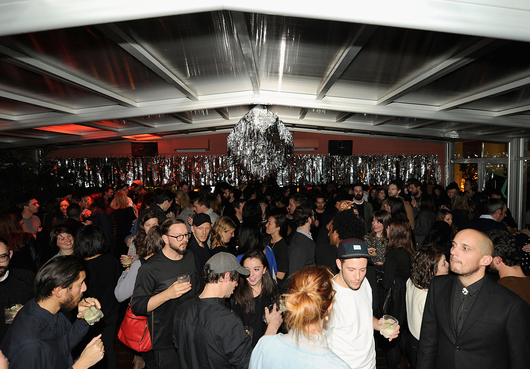 Guests at our 5th anniversary party at the McCarren Hotel & Pool danced the night away under a piñata by Confettisystem.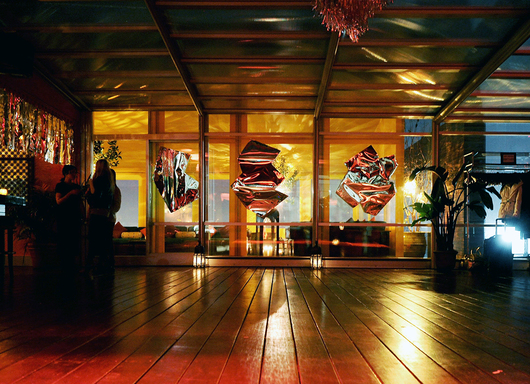 Chiaozza turned mirrored sheets sourced in Chinatown into these amazing funhouse mirrors just for the party.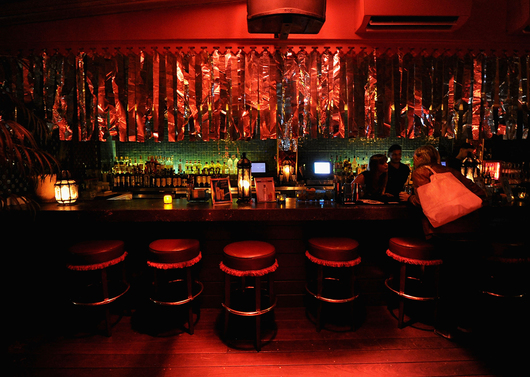 The bar was lined in streamers by Confettisystem and was fully stocked for the night with Bombay Sapphire gin.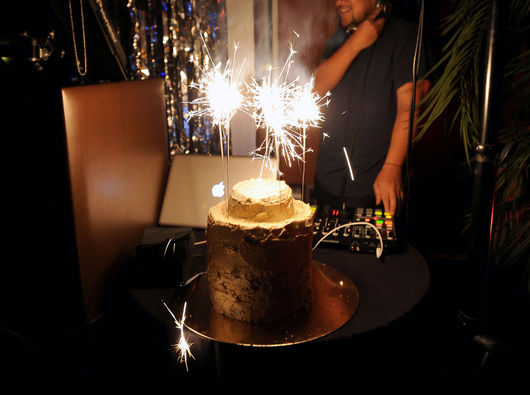 In addition to the hand cookies, Fredericks & Mae baked us this birthday cake, which had metallic gold frosting, rainbow insides, and five sparklers on top. It tasted every bit as good as it looked! That's Jon Santos DJing in the background.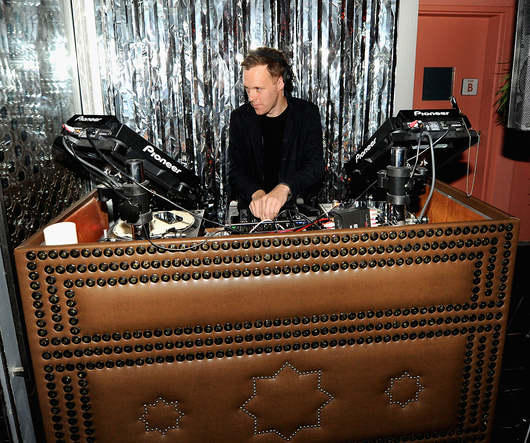 Monica and Jill each took a turn DJing too, but we left the real heavy lifting to the professionals: Santos, and Kyle Garner of Deep Trouble, pictured.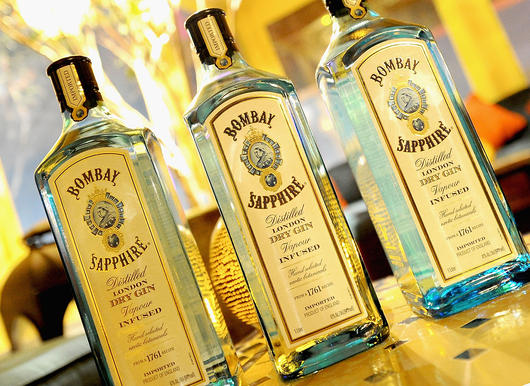 The evening's libations — the Negroni, the Sapphire Collins, and the Sapphire Ultimate Martini — were generously provided by Bombay Sapphire gin. The martini was our personal favorite; our bar even had three different types of olives on hand with which to top it off. (Click here to learn how to make a martini at home!)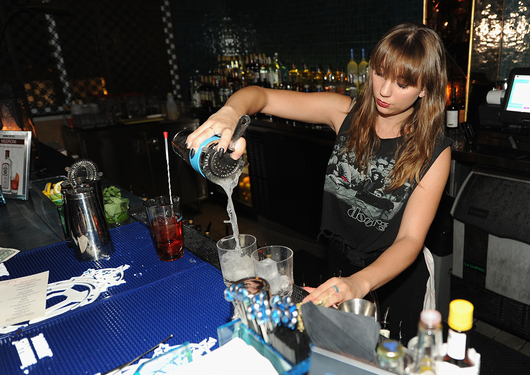 Sapphire Collinses being prepared for some lucky reveler.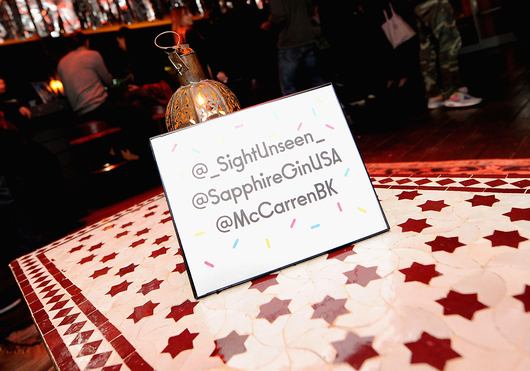 The ever-talented Benjamin Critton designed both our invitations for the night and these amazing Instagram signs. Multicolored confetti — #sosightunseen.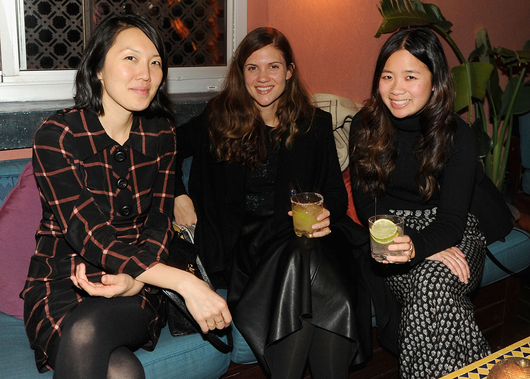 Our guests for the evening included (from left): Chi Kim of Balenciaga, Roanne Adams of RoAndCo, and Kristina Ho of RoAndCo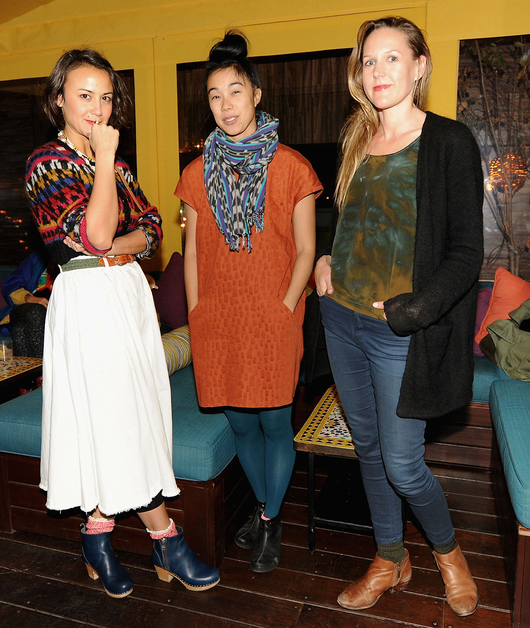 Prop stylist Gözde Eker, Terri Chiao of Chiaozza, and Sight Unseen contributing photographer Pippa Drummond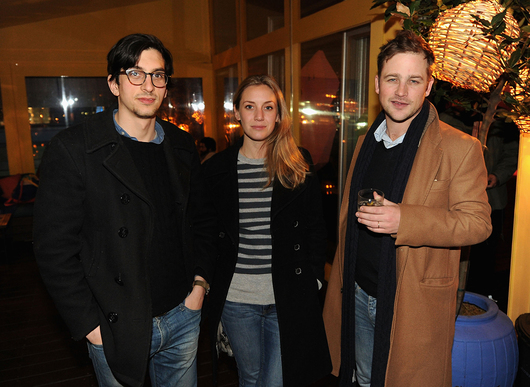 Aritst David Zax, PR consultant Shayna McClelland, and Travel & Leisure editor Jesse Ashlock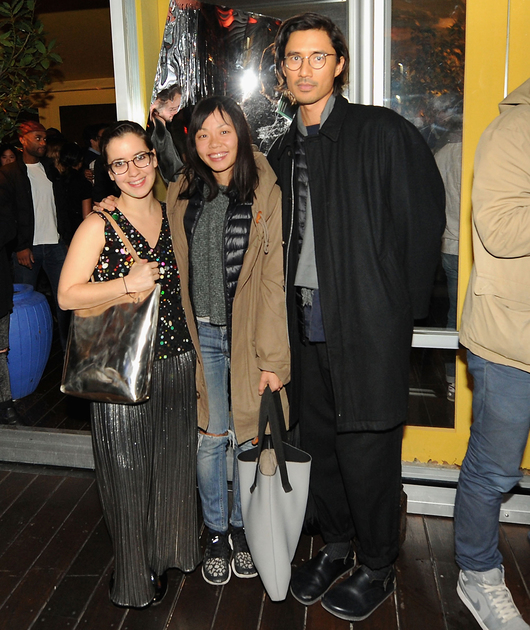 Shabd Alexander of Shabd with Julie Ho and Nick Andersen of Confettisystem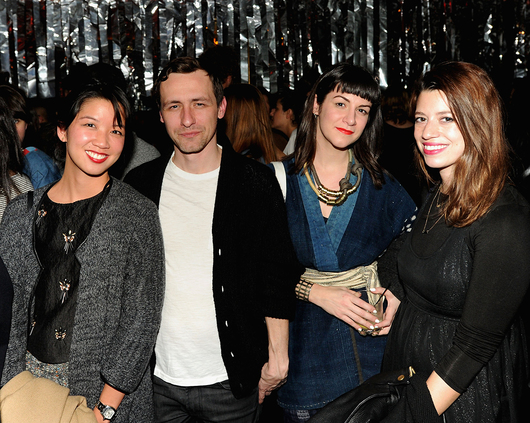 Wallpaper editor Pei-Ru Keh, WSJ editor James Gaddy, artist and designer Keren Richter, and Dwell editor Kelsey Keith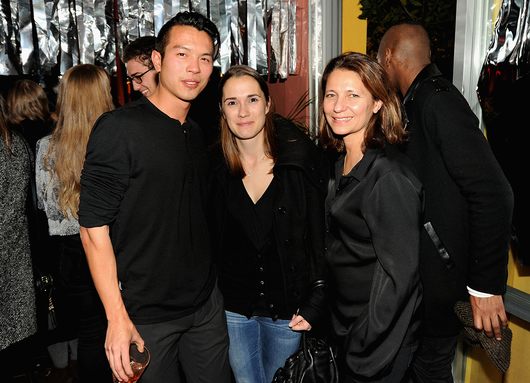 Core77 editor Ray Hu with Wanted Design's Claire Pijoulat and Odile Hainaut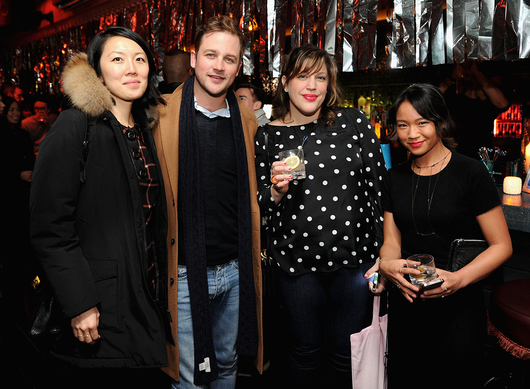 Chi Kim, Jesse Ashlock, Jill from Sight Unseen, and Felicia Kwong from Nike Communications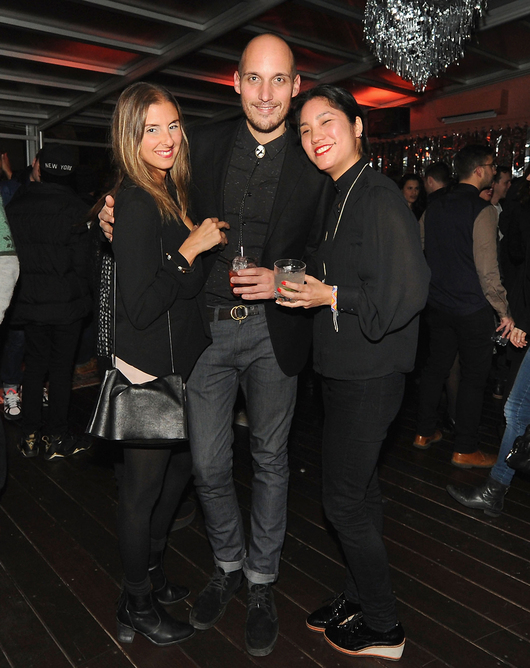 Monica from Sight Unseen with design journalists Jordan Hruska and Linyee Yuan