05.20.18
We Asked 13 Designers and 13 High-Profile Creatives to Collaborate for Charity, and the Results Will Surprise You
Before this year, the actor Seth Rogen had never designed anything, having been too busy making movies about weed dealers, nerds, and superheroes. Yet he loves Danish modern furniture, and can fondly recall the textures on the walls and rugs of the sets from his favorite '80s and '90s movies. Those details — plus an affinity for street art — came in handy this spring, when Rogen was called upon to actually create an object, in collaboration with the New York design studio Bower: a massive painted trompe l'oeil mirror, borne of a phone call and a studio visit exploring the overlap between the pair's respective creative visions. Could anything sound as sweet, from the perspective of two curators who have long been obsessed with cross-disciplinary pollination?
Since we started Sight Unseen nine years ago, we've found ourselves writing again and again about the fertile ground between creative fields. So it wasn't much of a leap from there to Field Studies, the flagship exhibition in our 2018 Sight Unseen OFFSITE show, for which that mirror was made. After wondering one day about how to involve our friends from the worlds of food, fashion, film, art, and music in our design week activities, we realized how epic it might be to pair each of them with a designer to collaborate on a functional object; six months later, 13 of those objects are now on view at our 201 Mulberry hub space. The pieces include a pastel pianet by Los Angeles interiors firm Wall For Apricots and actor Jason Schwartzman, a synesthetic 3-D printer by The Principals and singer Angel Olsen, and an upholstered armchair by Kelly Behun and fashion designer Narciso Rodriguez.
Field Studies is also the latest project in our ongoing Design For Progress initiative, which aims to raise money for progressive causes in a U.S. political administration that is actively working against them. To that end, all of the pieces in the show are currently available (save for a couple that have sold) on 1stdibs.com, with net proceeds going to the charity of each pair's choosing. Shop the fundraiser here!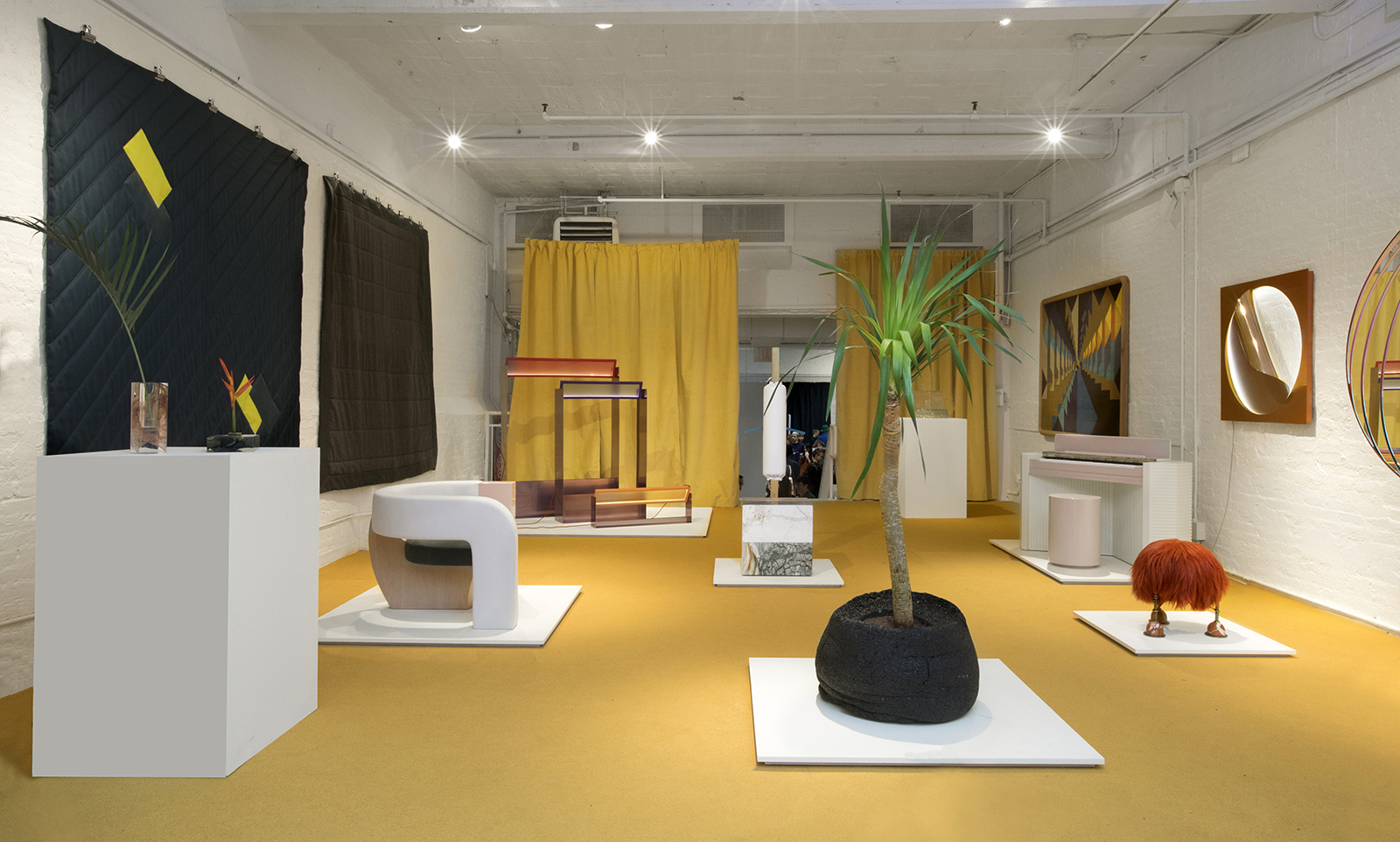 Bower x Seth Rogen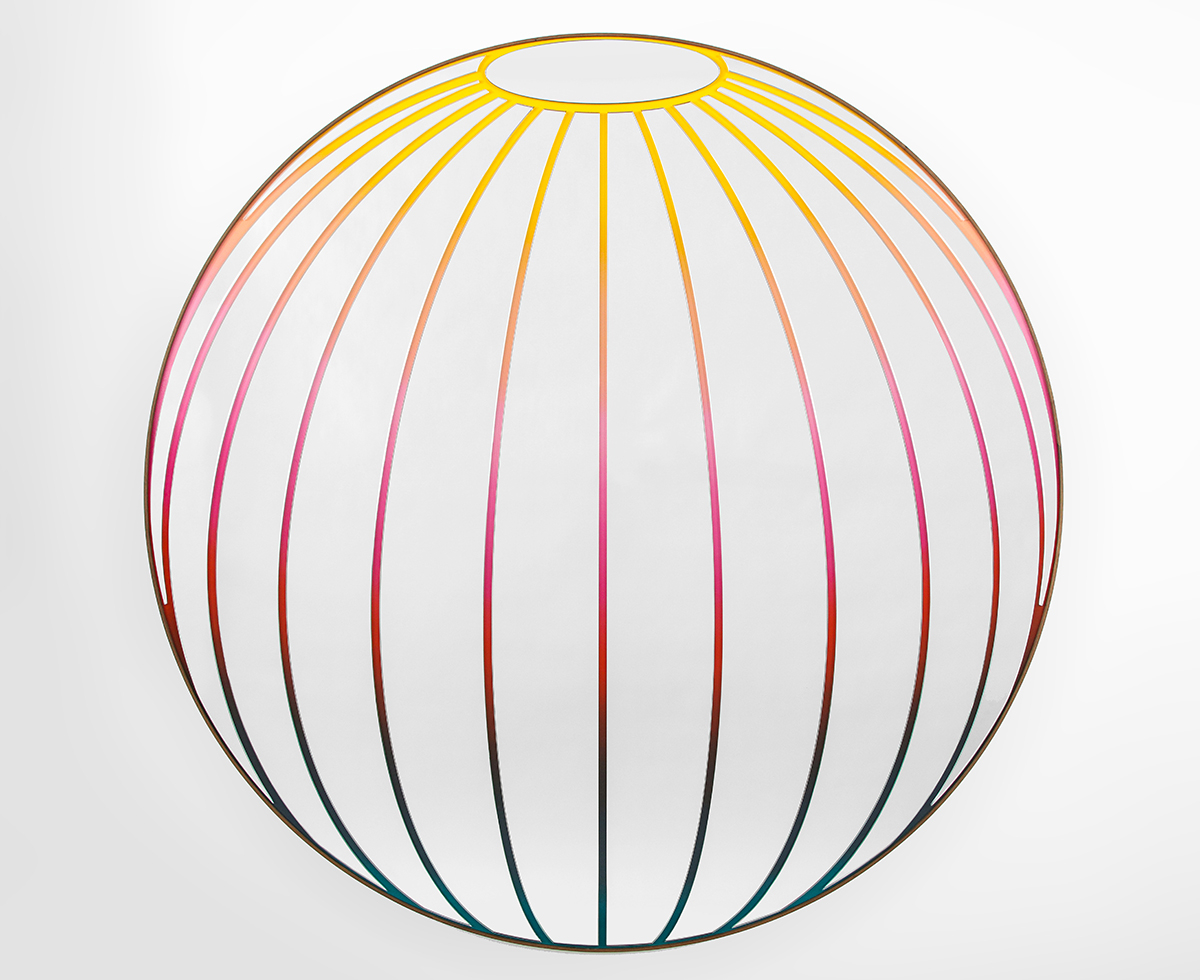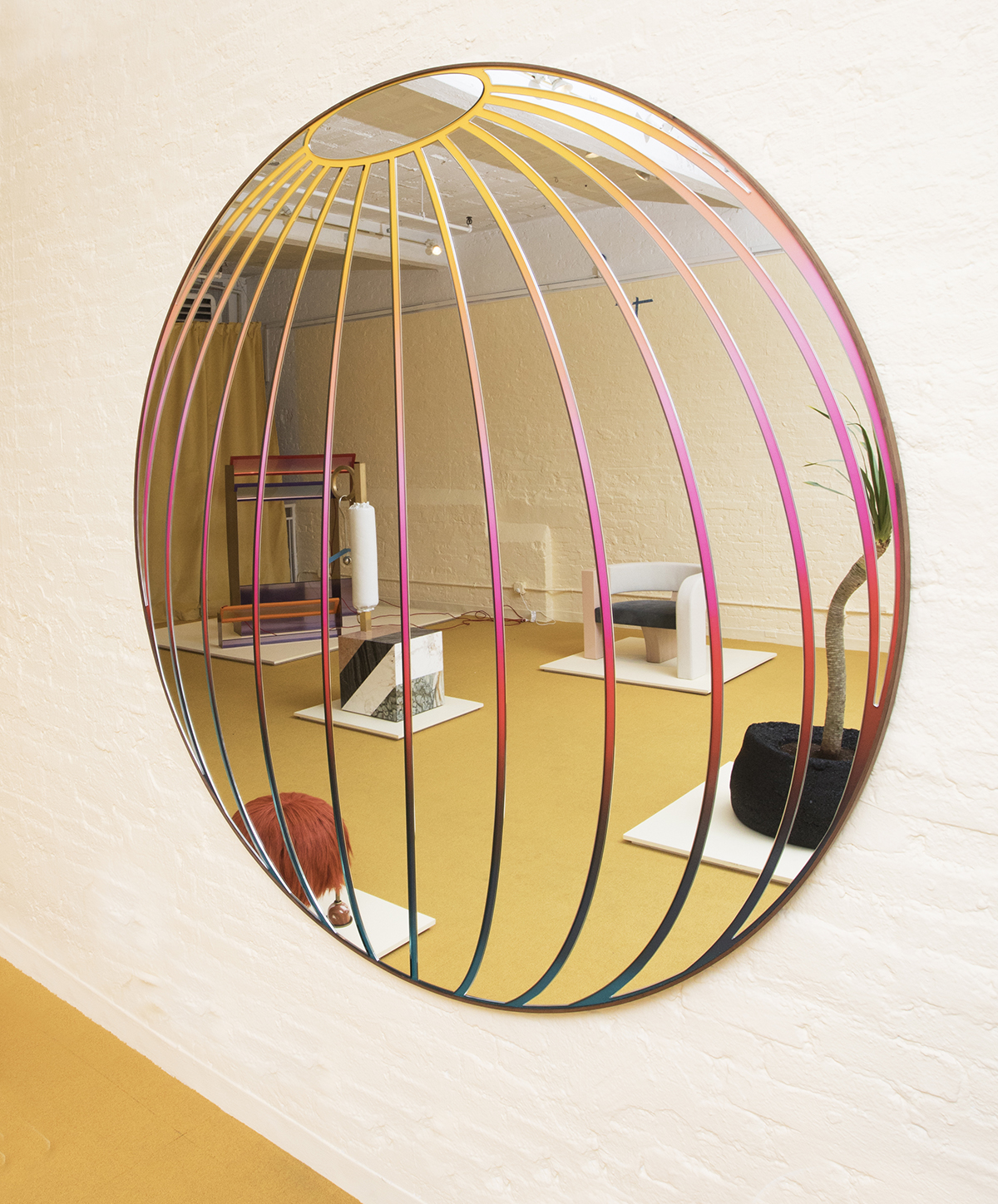 Atlas Mirror
Enamel paint, mirror, walnut
$21,200
Supporting Hilarity for Charity
A color-gradient mirror that evokes a three-dimensional sphere, inspired by design studio Bower and actor Seth Rogen's shared influences — midcentury furniture, street art, and the colors of 1980s pop culture among them.
Christopher Stuart x Julia Dault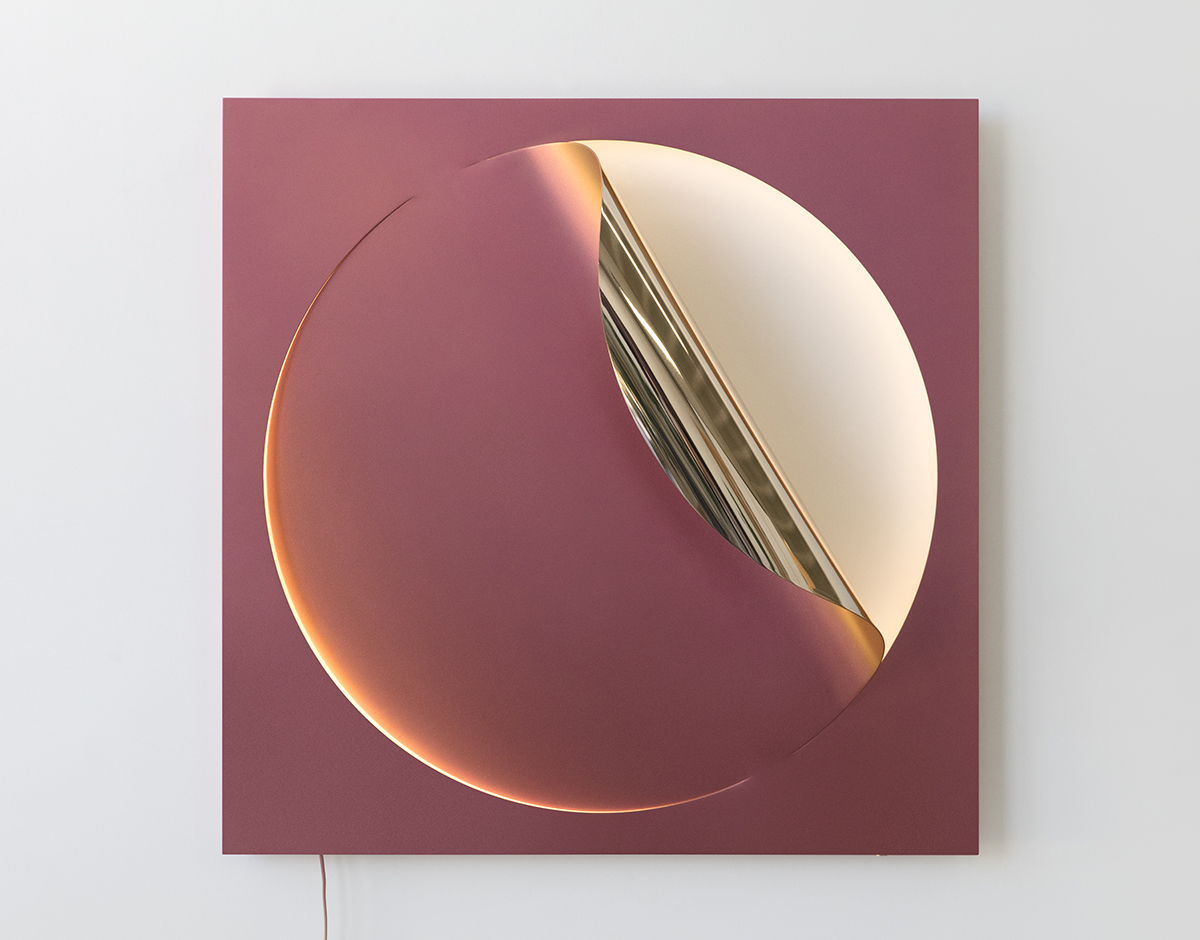 The Oracle
Mirror-polished bronze, polyurethane paint, LEDs
$10,000
Supporting The Center for Reproductive Rights and Greenpeace
A wall sconce by artist-designer Christopher Stuart and artist Julia Dault, Oracle's central circular cutout emanates a soft glow, contrasting its mirror polish and pearlescent finish.
Fernando Mastrangelo x Boyd Holbrook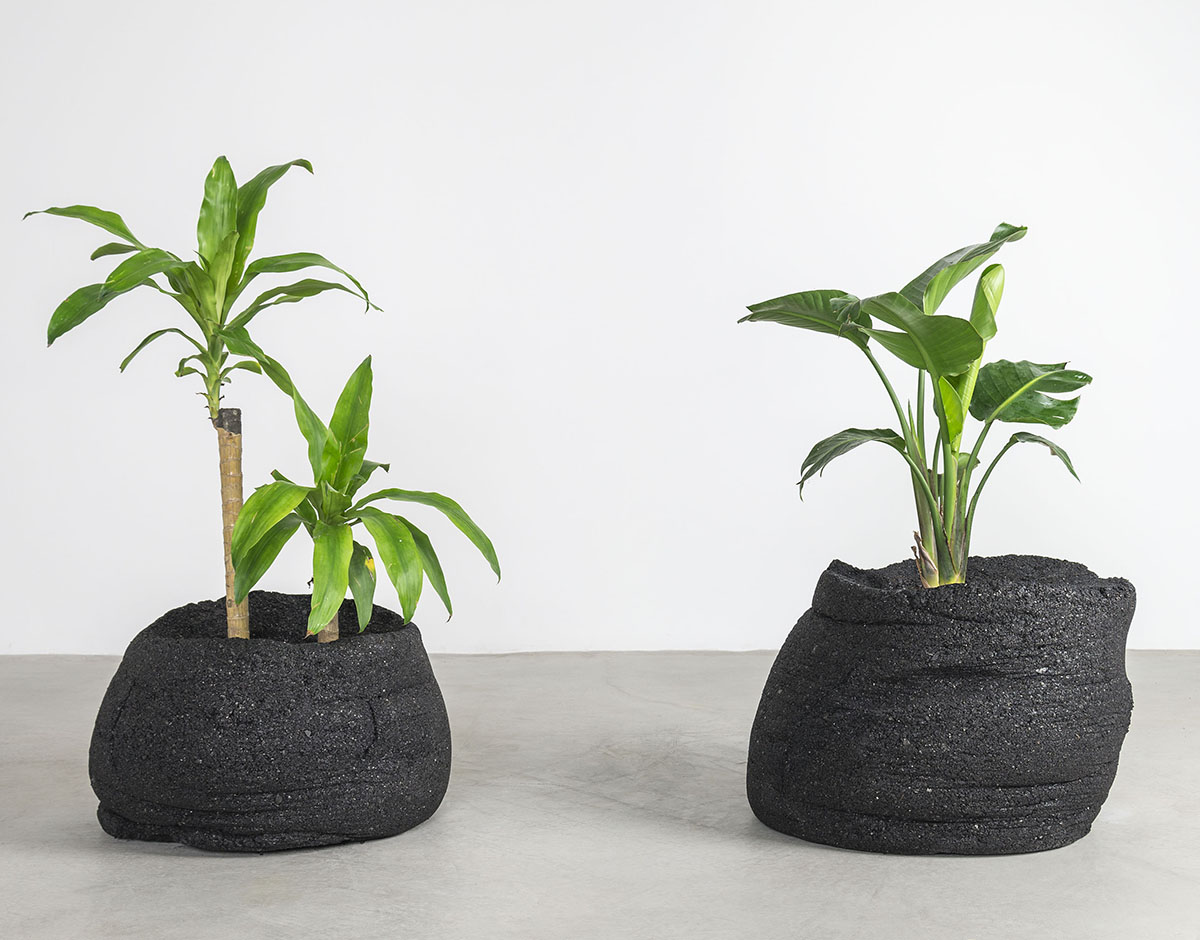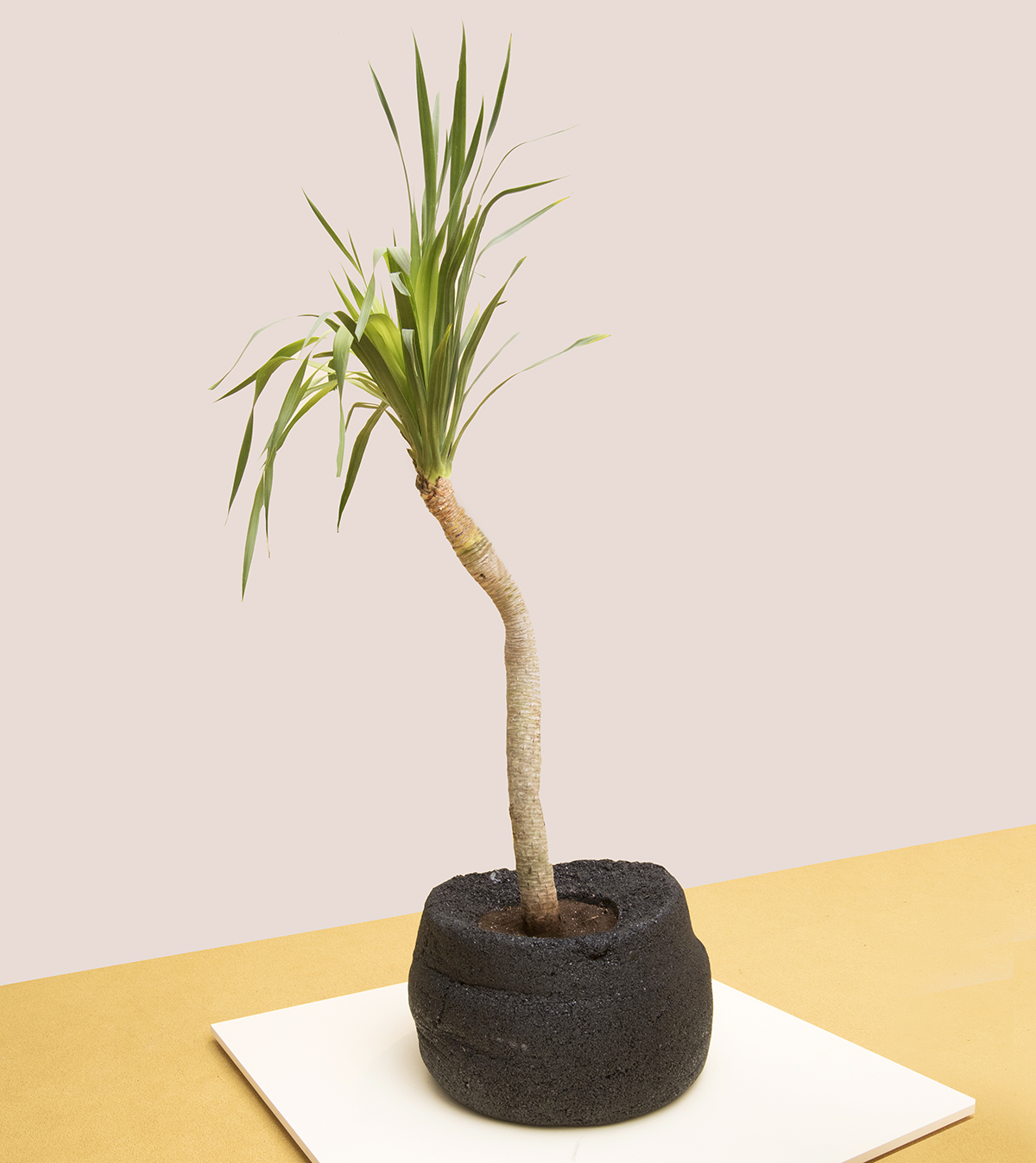 Coal Planter
Crushed coal
$5,000
Supporting the Leonardo DiCaprio Foundation
A planter by designer Fernando Mastrangelo and actor Boyd Holbrook that pays homage to Holbrook's father, a Kentucky coal miner, and the issues facing coal country today.
Harry Nuriev x Liam Gillick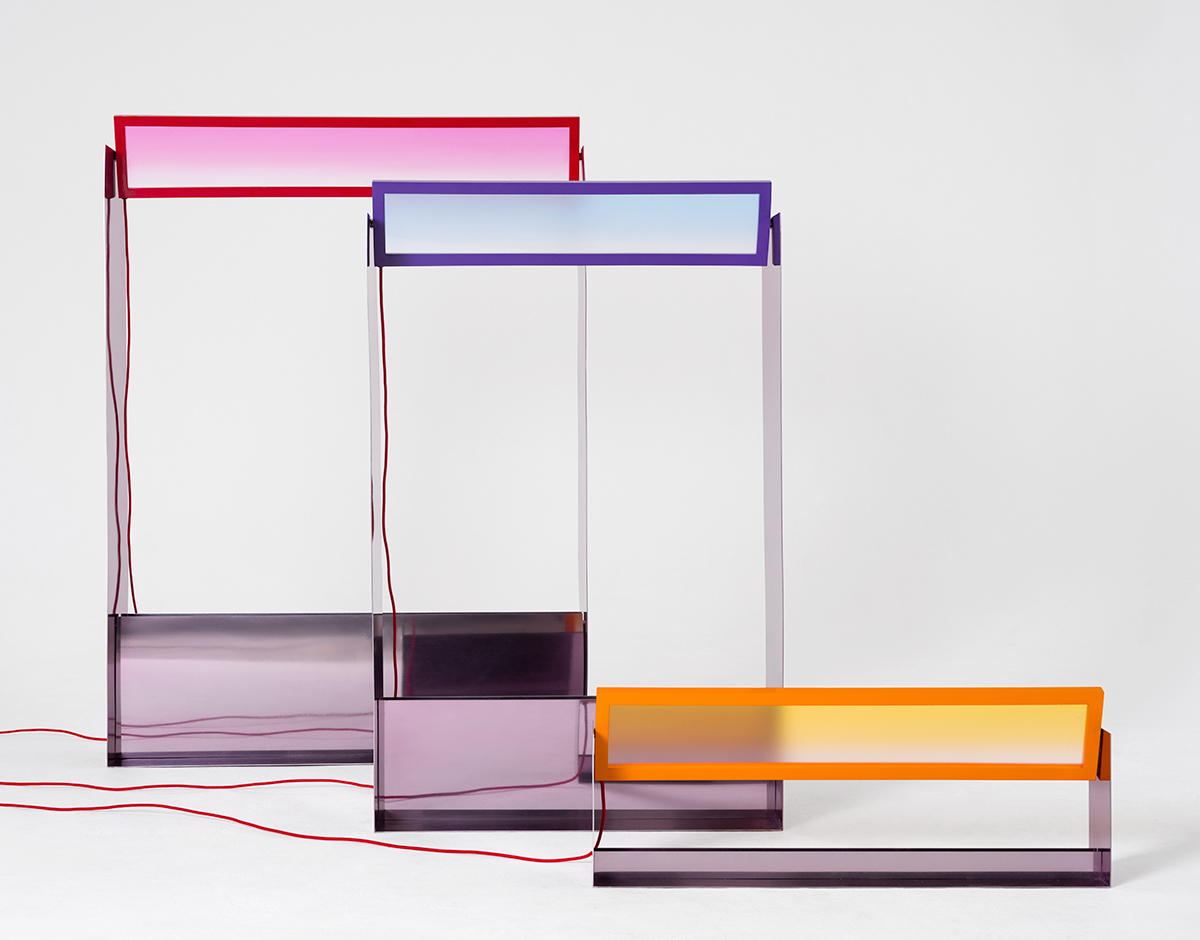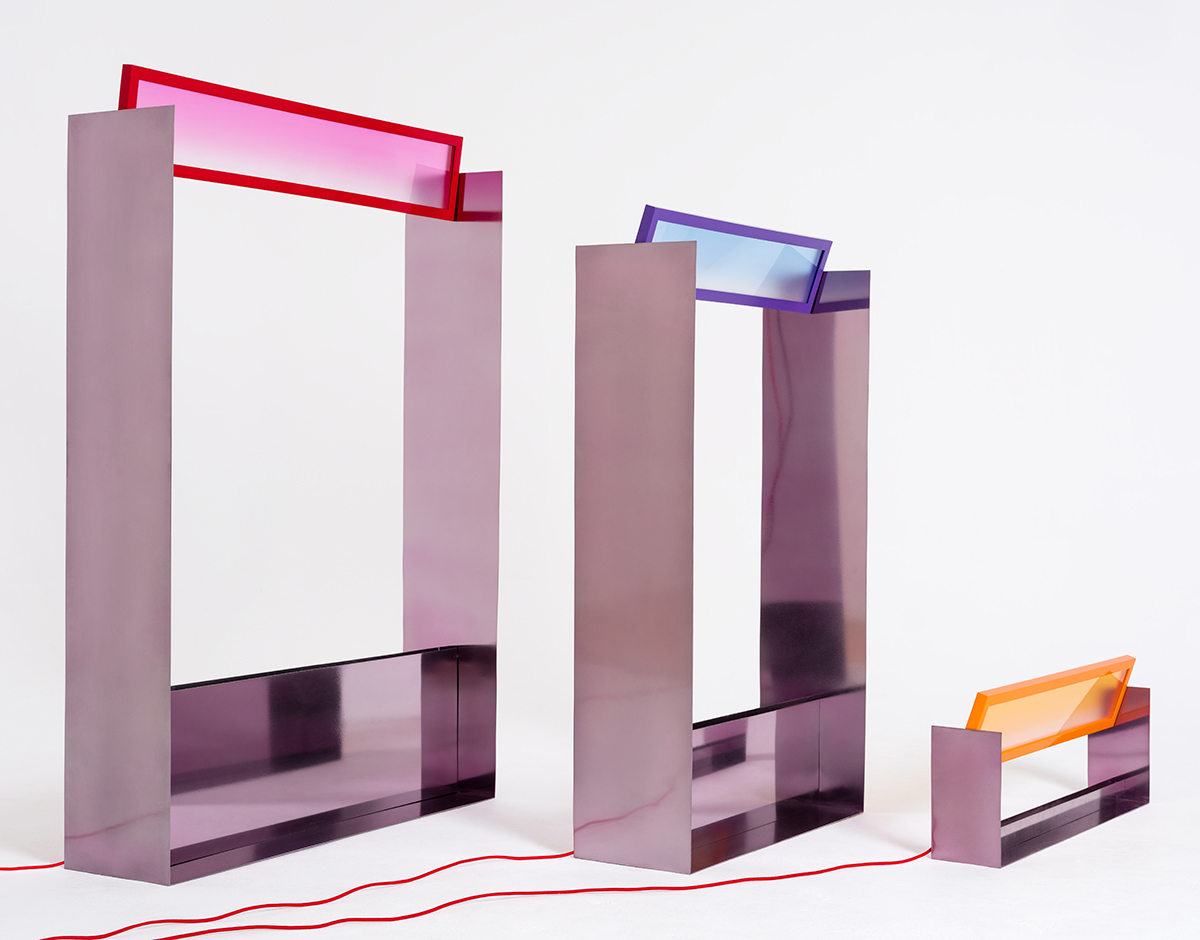 Liquid Collusion
Steel, Plexiglas, LEDs
$14,110 / $22,350 / $29,410
Supporting the Naked Heart Foundation
A series of multicolored floor lamps that merge designer Harry Nuriev's signature stainless steel with the iconic glass panels of artist Liam Gillick.
Home Studios x Natasha Royt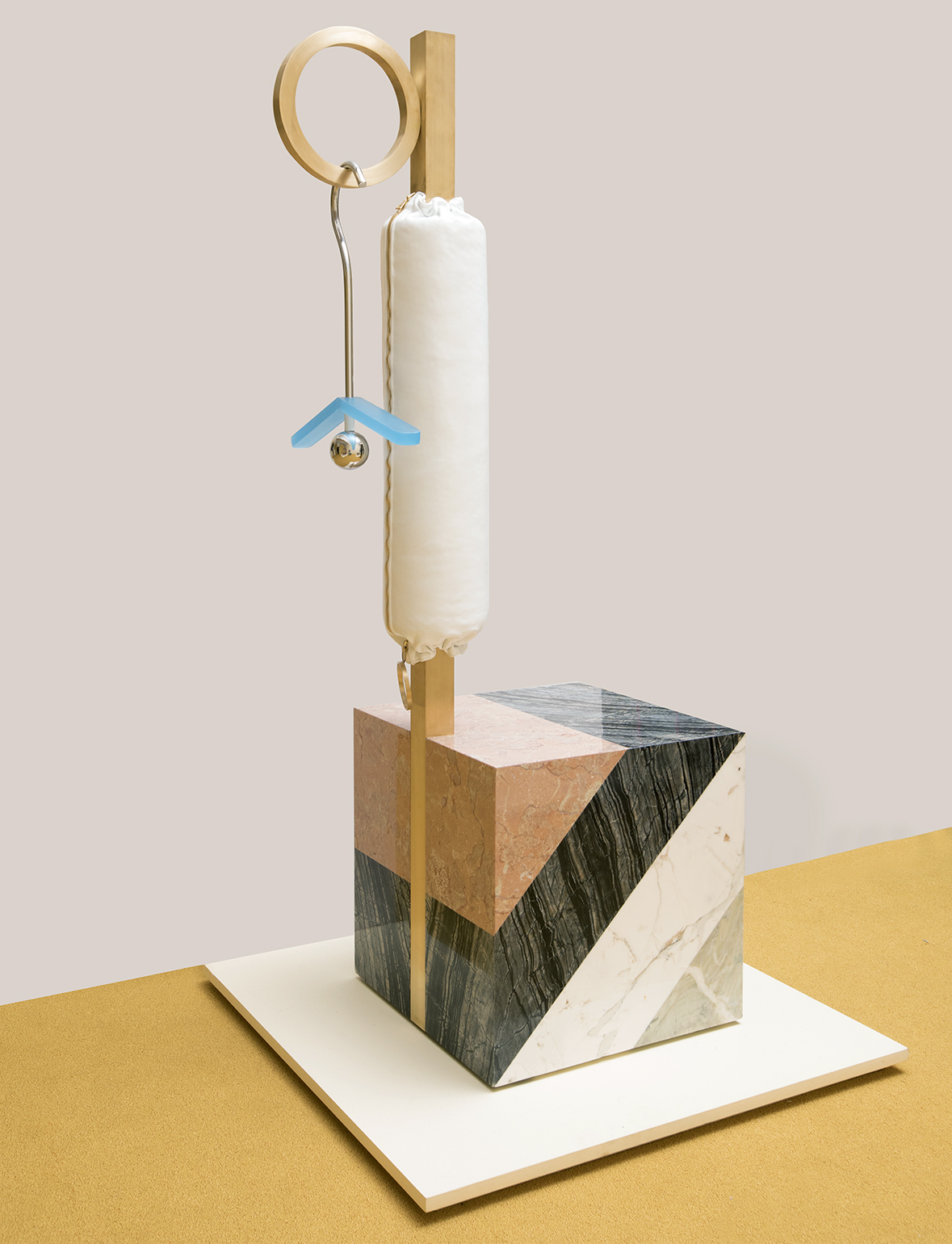 HW10 Valet
Marble, brass, leather
$5,800
Supporting Planned Parenthood
A modern interpretation of a cherished mainstay of sartorial décor — the suit valet — by designer Oliver Haslegrave and stylist Natasha Royt.
Kelly Behun x Narciso Rodriguez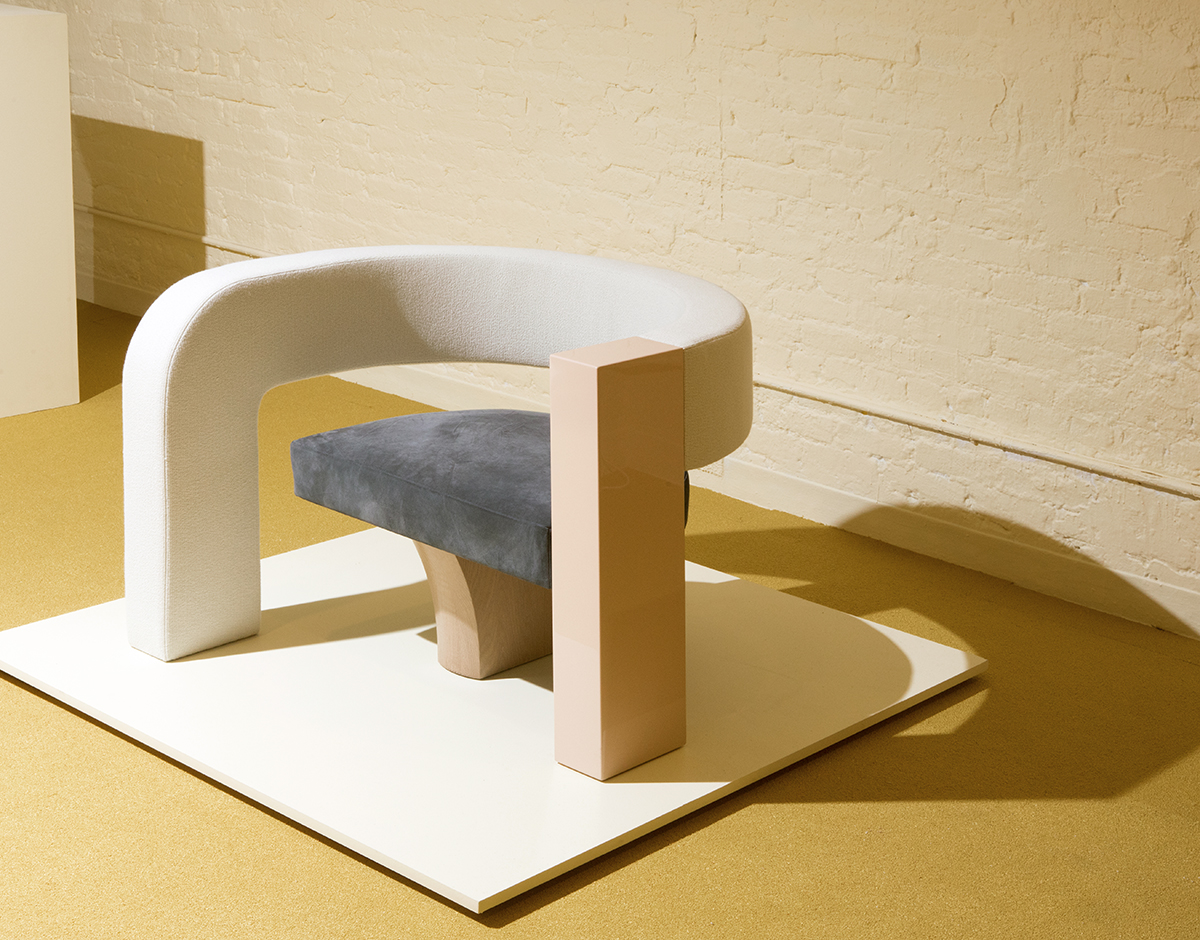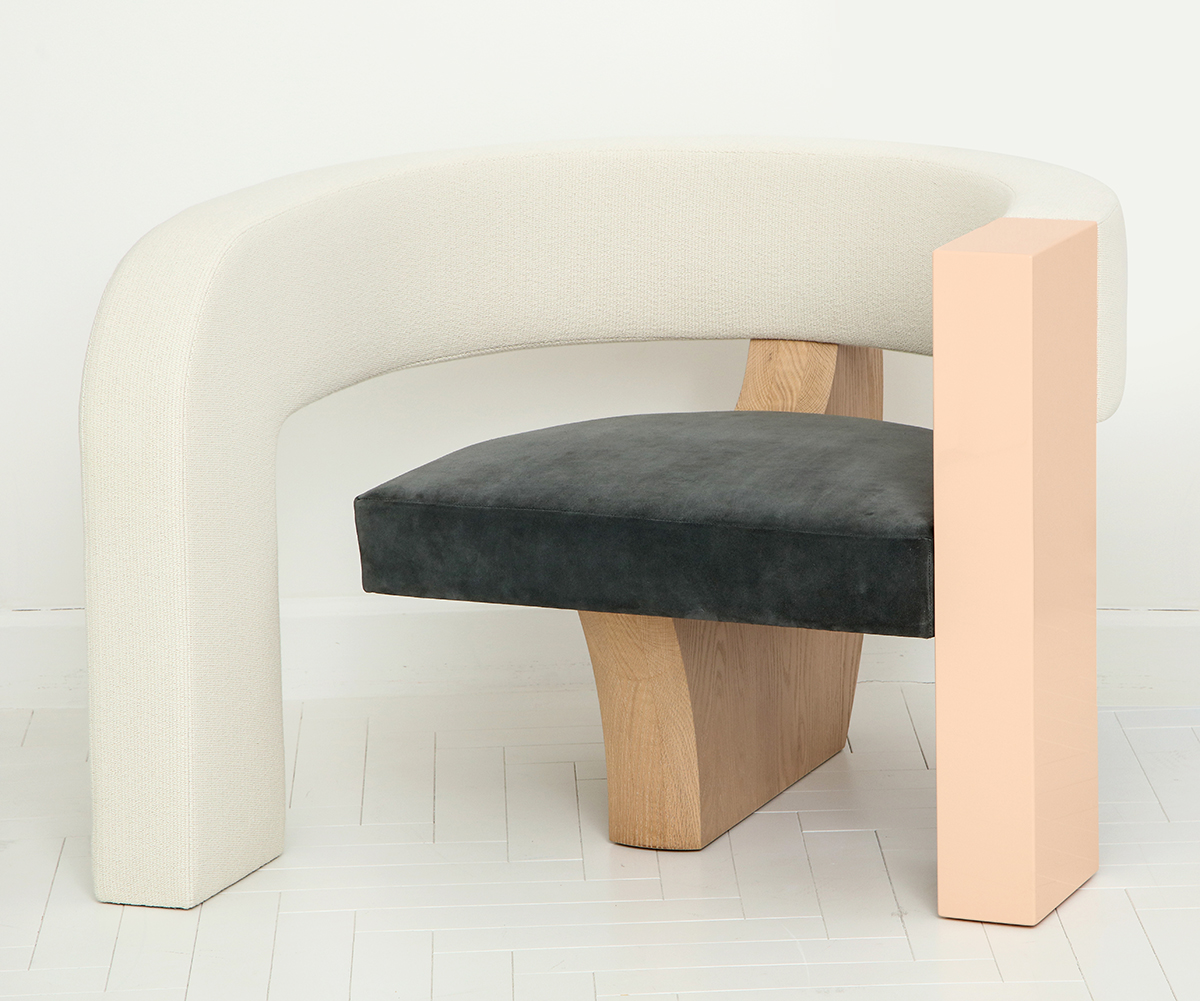 pnKRck Armchair
Linen, suede, lacquer, oak
$5,750
Supporting Aid for Aids
A mixed-material lounge chair by interior designer Kelly Behun and fashion designer Narciso Rodriguez, pnKRck's unexpected sculptural asymmetry forces you to sit in a way that feels slightly unfamiliar.
Kelly Wearstler x Aimee Song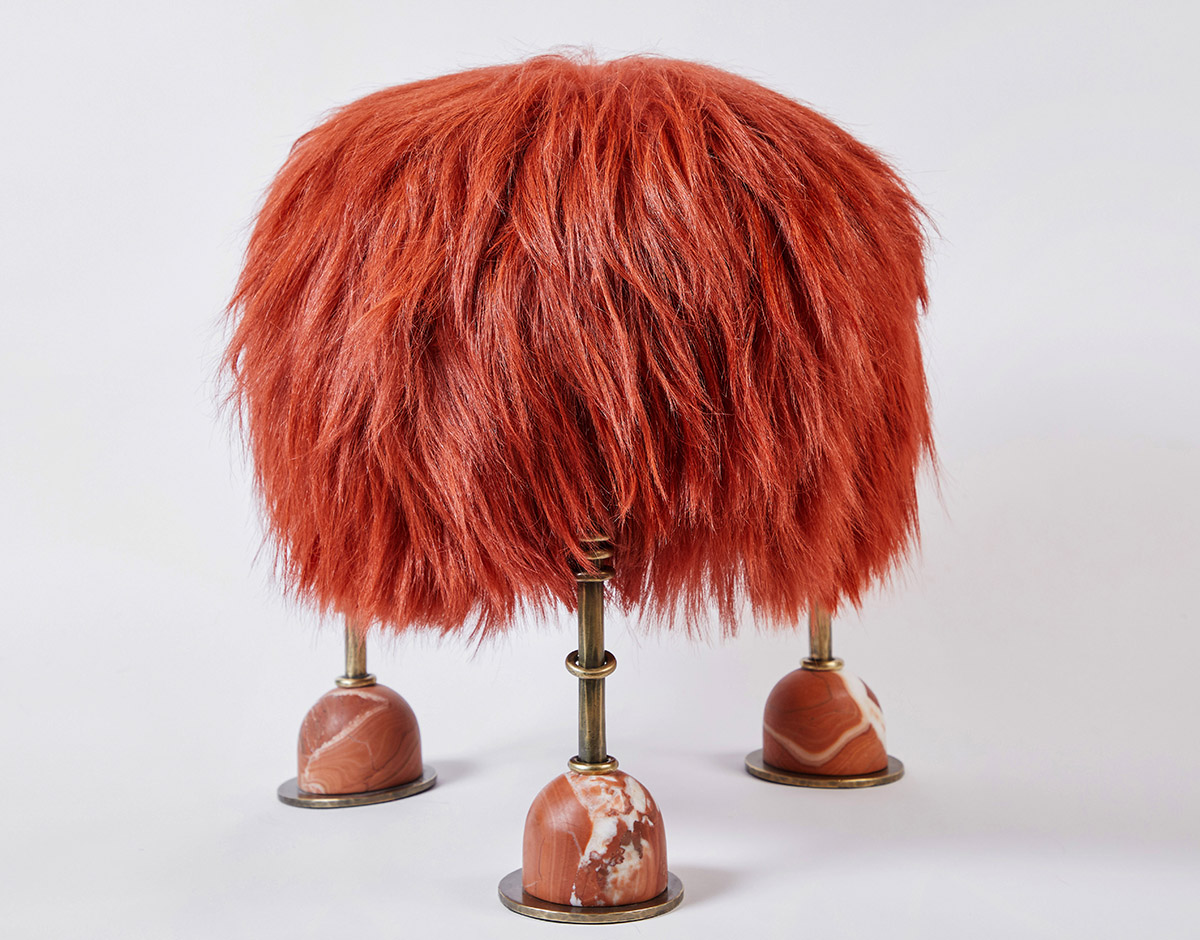 Rebelle Ottoman (SOLD)
Goat hair, brass, Sang de Poulet marble
$8,000
Supporting A Sense of Home
A petite sitting stool handcrafted in L.A. from cinnabar-dyed natural goat hair, burnished brass legs, and marble feet by interior designer Kelly Wearstler and style blogger Aimee Song.
Ladies & Gentlemen Studio x Kaarem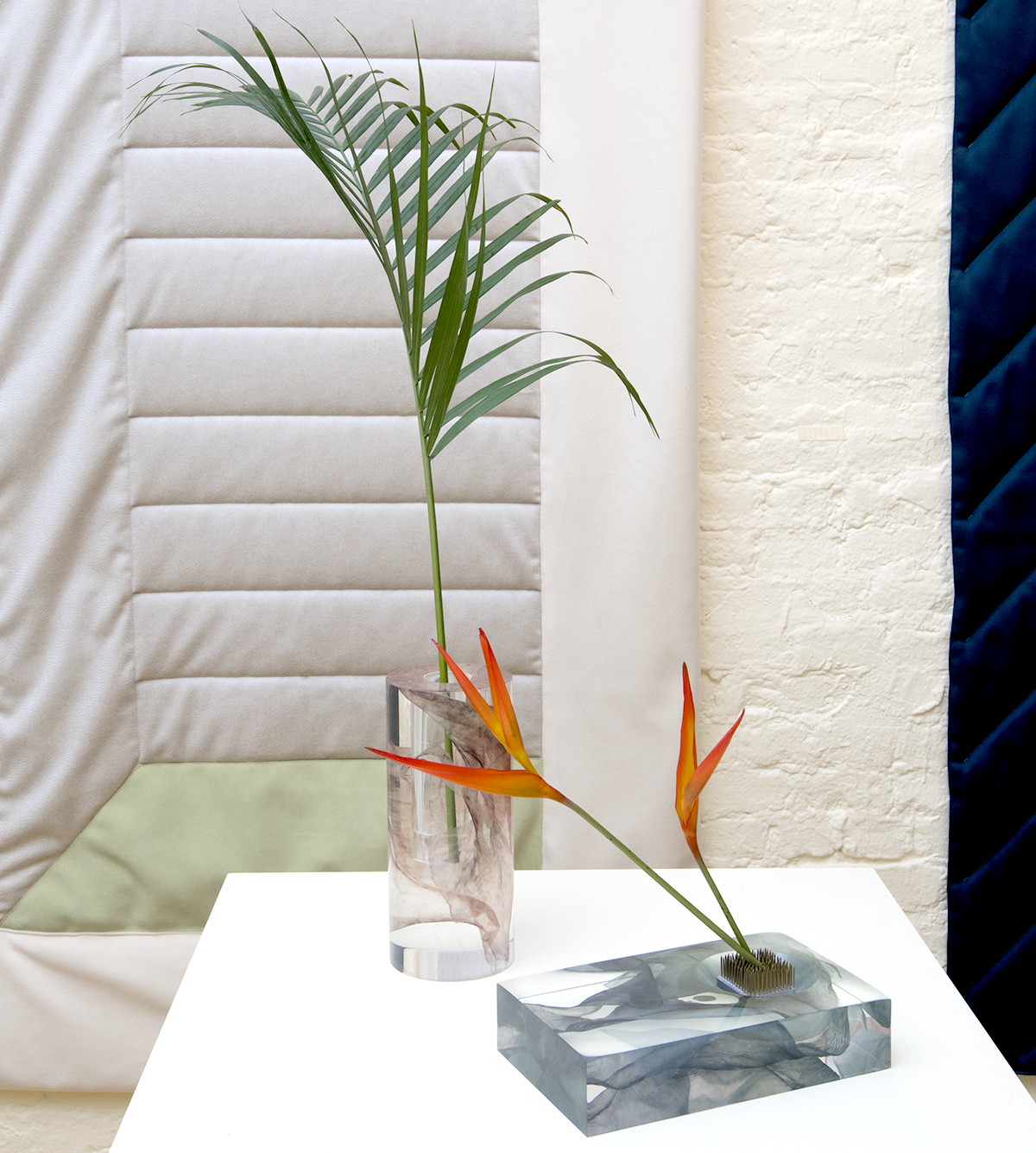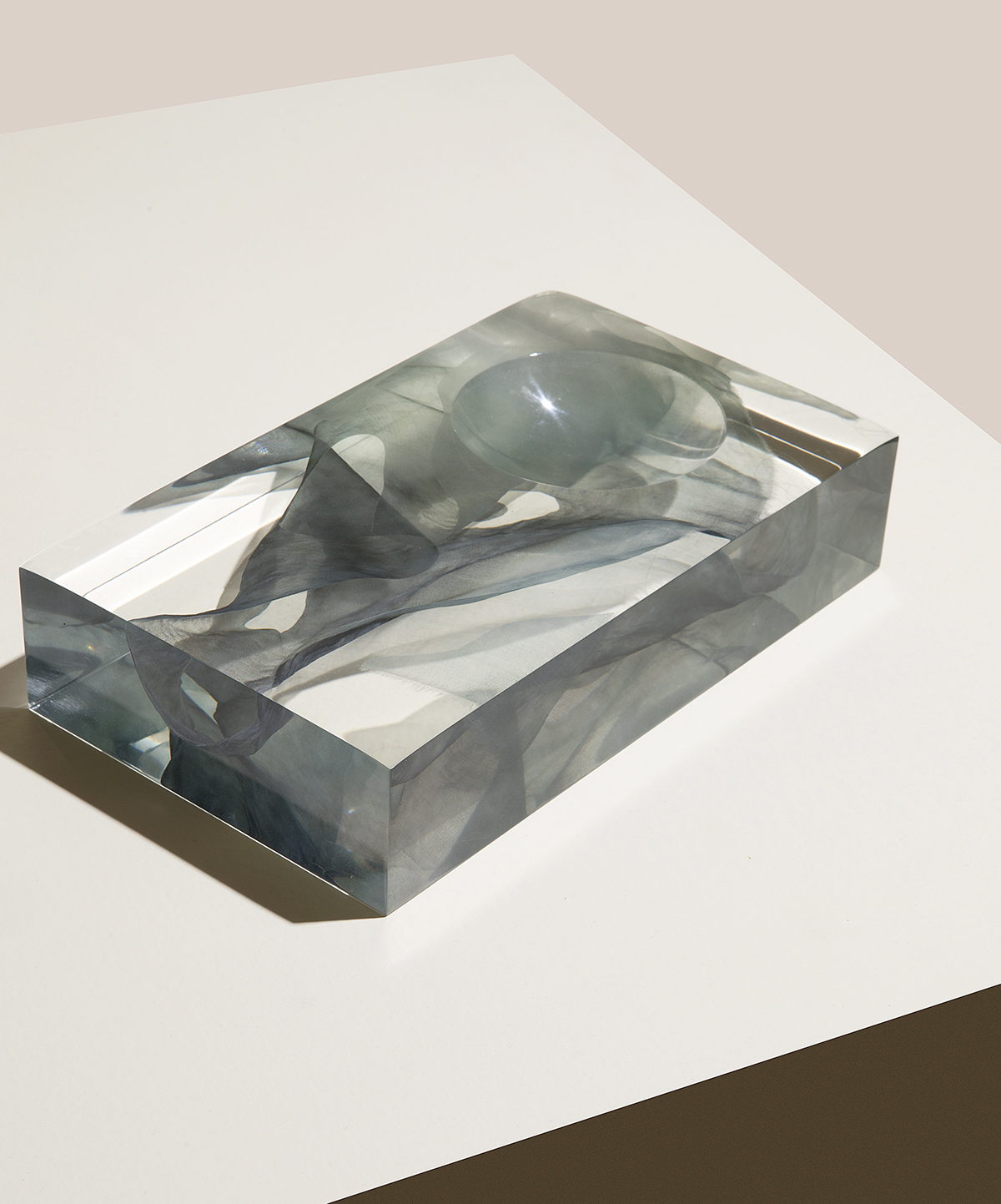 SAP Tall Vase No. 1 (SOLD) and SAP Ikebana Vase No. 1
Resin, silk
$765 / $1,000
Supporting Aid to Children Without Parents
A series of vessels by furniture studio Ladies & Gentlemen and fashion designers Kaarem in which a swatch of custom Kaarem fabric has been encapsulated in hand-cast resin.
Rafael de Cardenas x Mel Ottenberg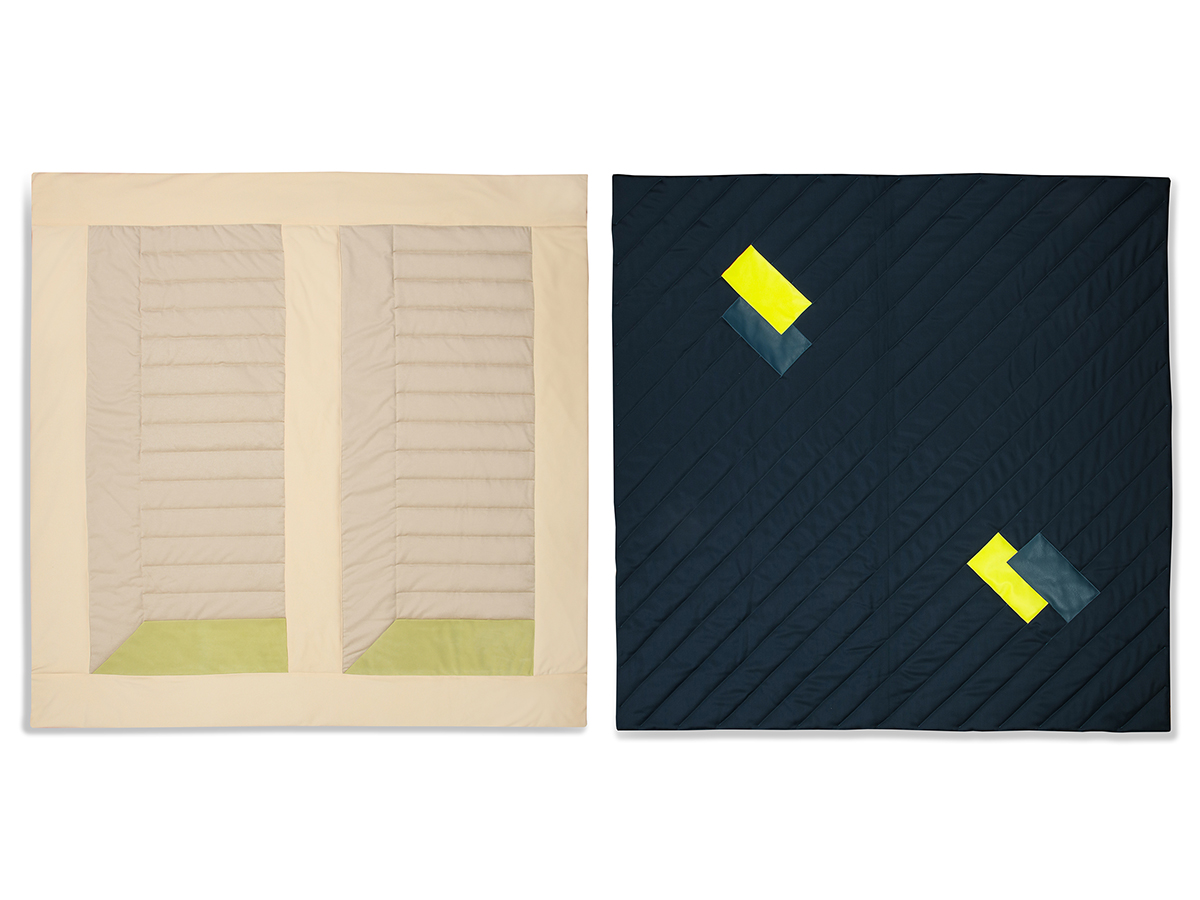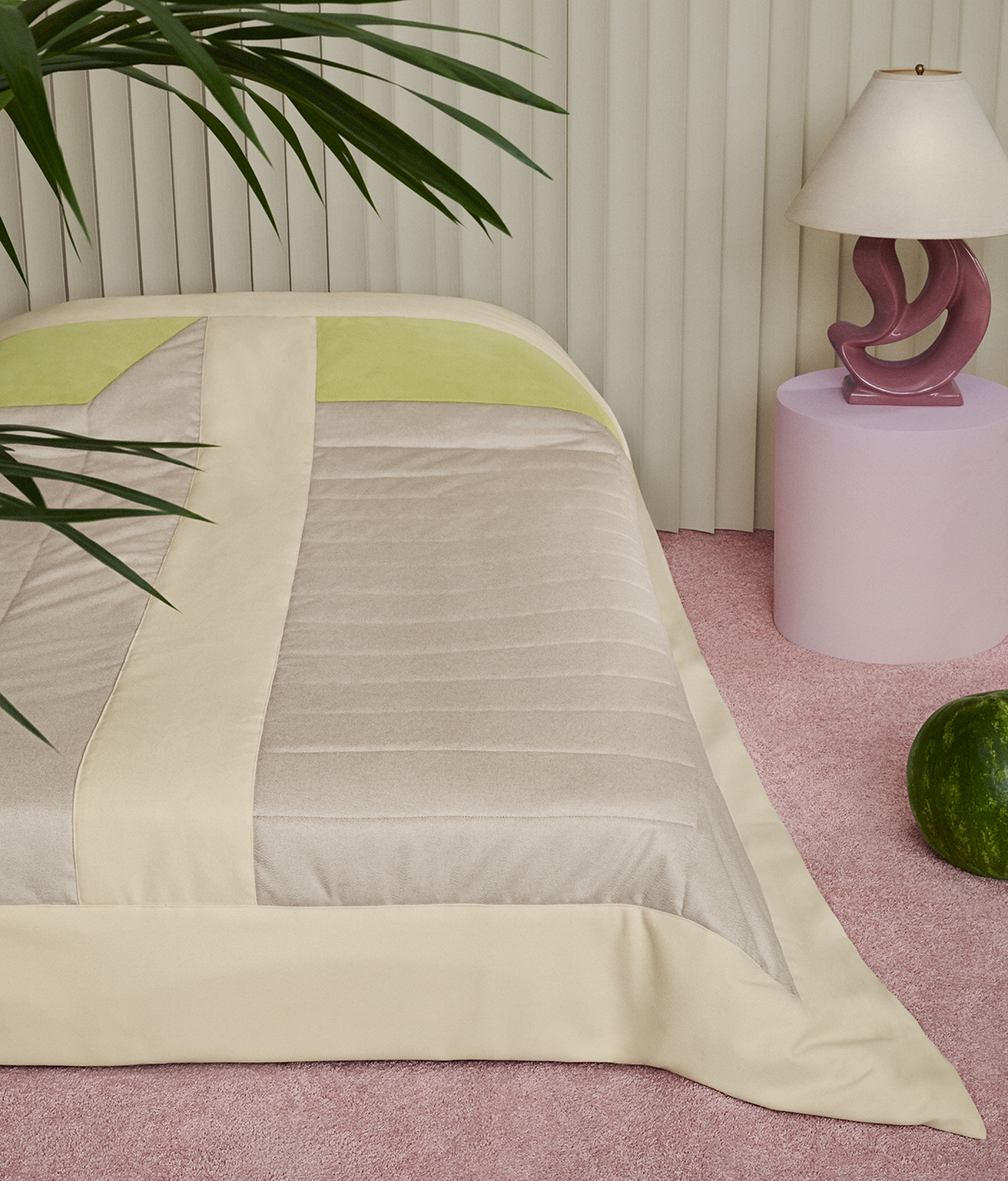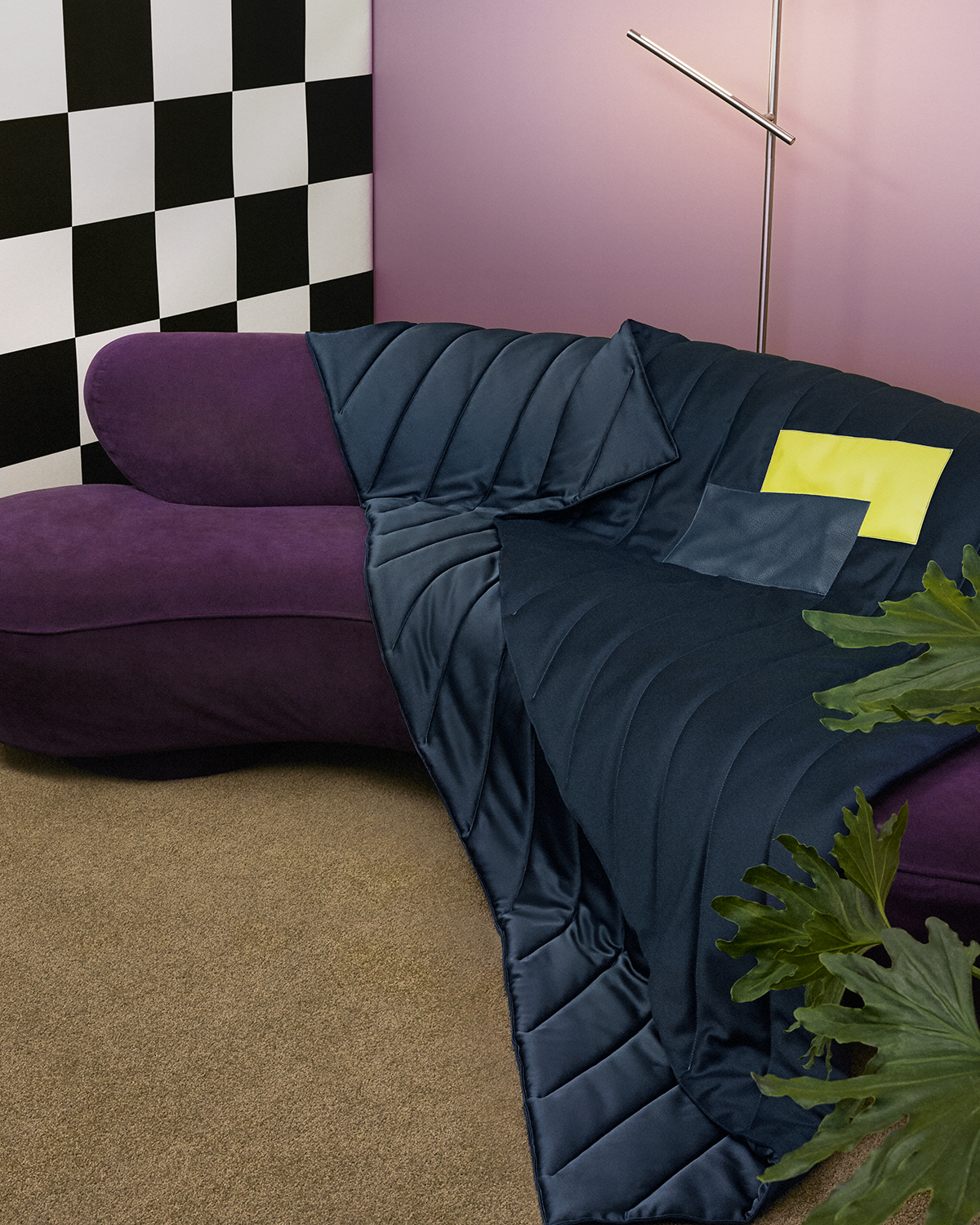 Three Quilt Collection
Leather and cashmere; wool and leather; merino and suede
$6,500 each
Supporting The Center
Three quilts by designer Rafael de Cárdenas and fashion stylist Mel Ottenberg (with support from Maharam) that feature structured details typically only seen in luxury garments or furniture.
Thaddeus Wolfe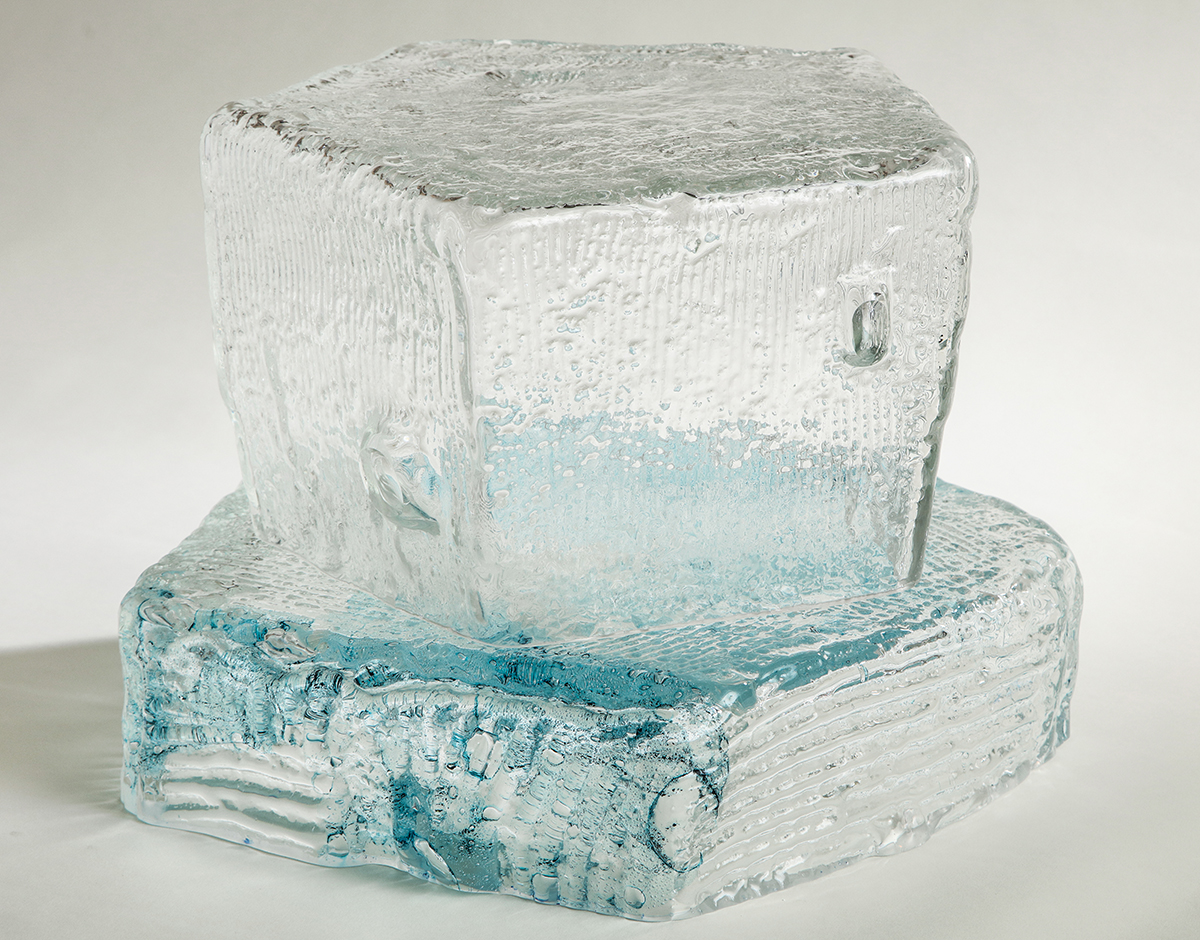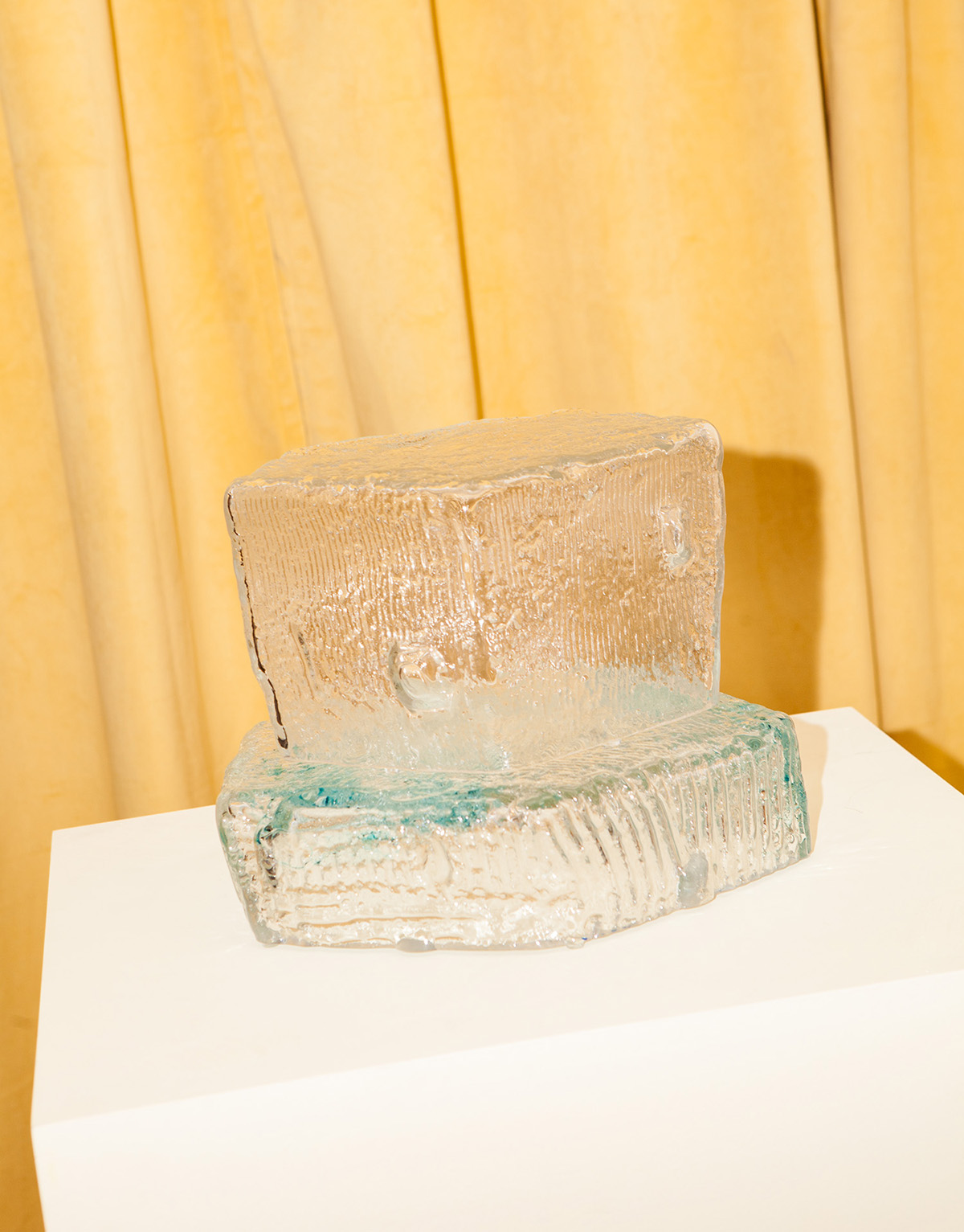 Kita Cake Stand
Glass
$2,950
Supporting Heart to Heart International Puerto Rican Hurricane Recovery
A hand-blown glass cake stand em- bedded with concave lenses that appear to visually minimize the contents within, by glass designer Thaddeus Wolfe and chef Ignacio Mattos.
The Principals x Angel Olsen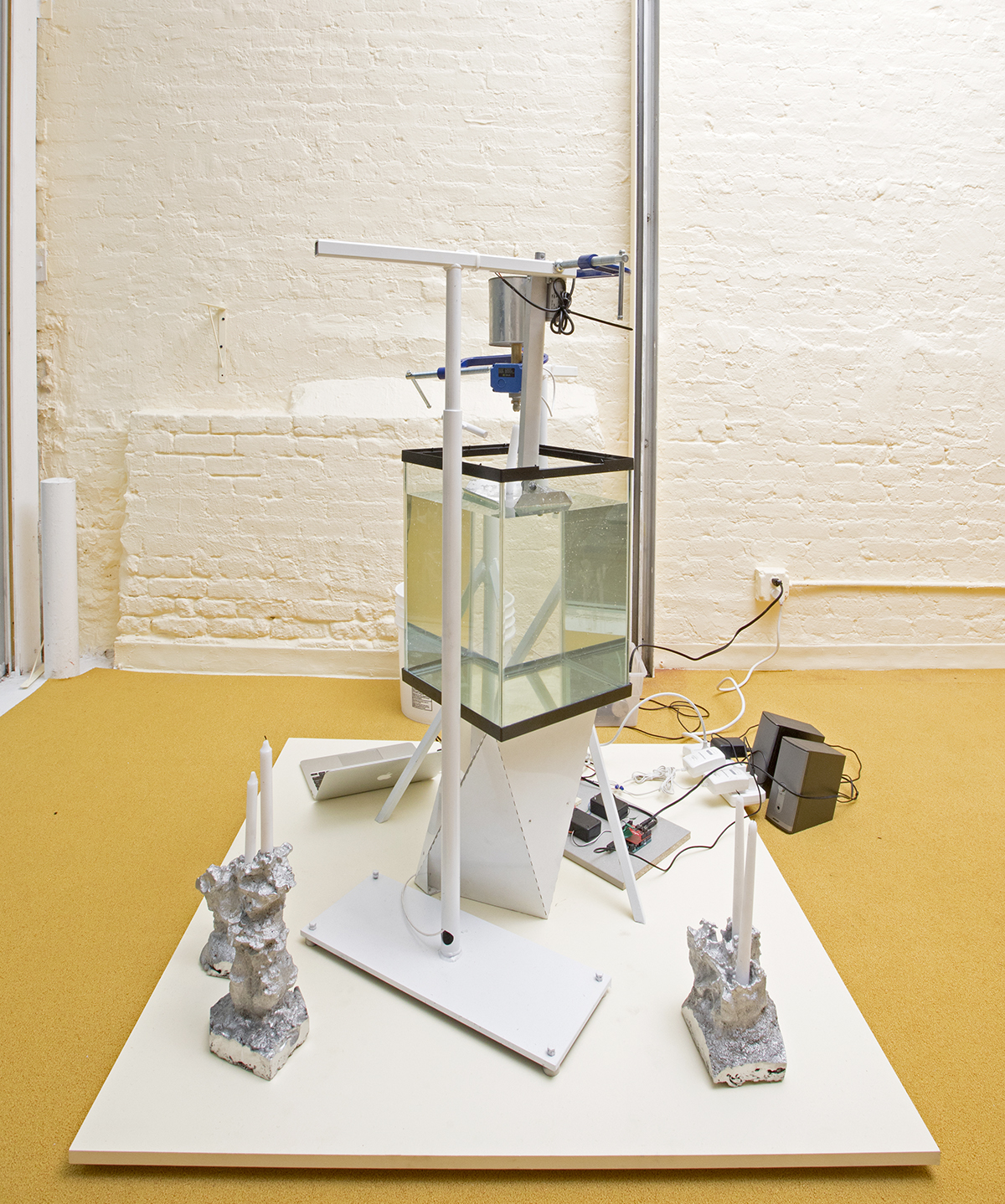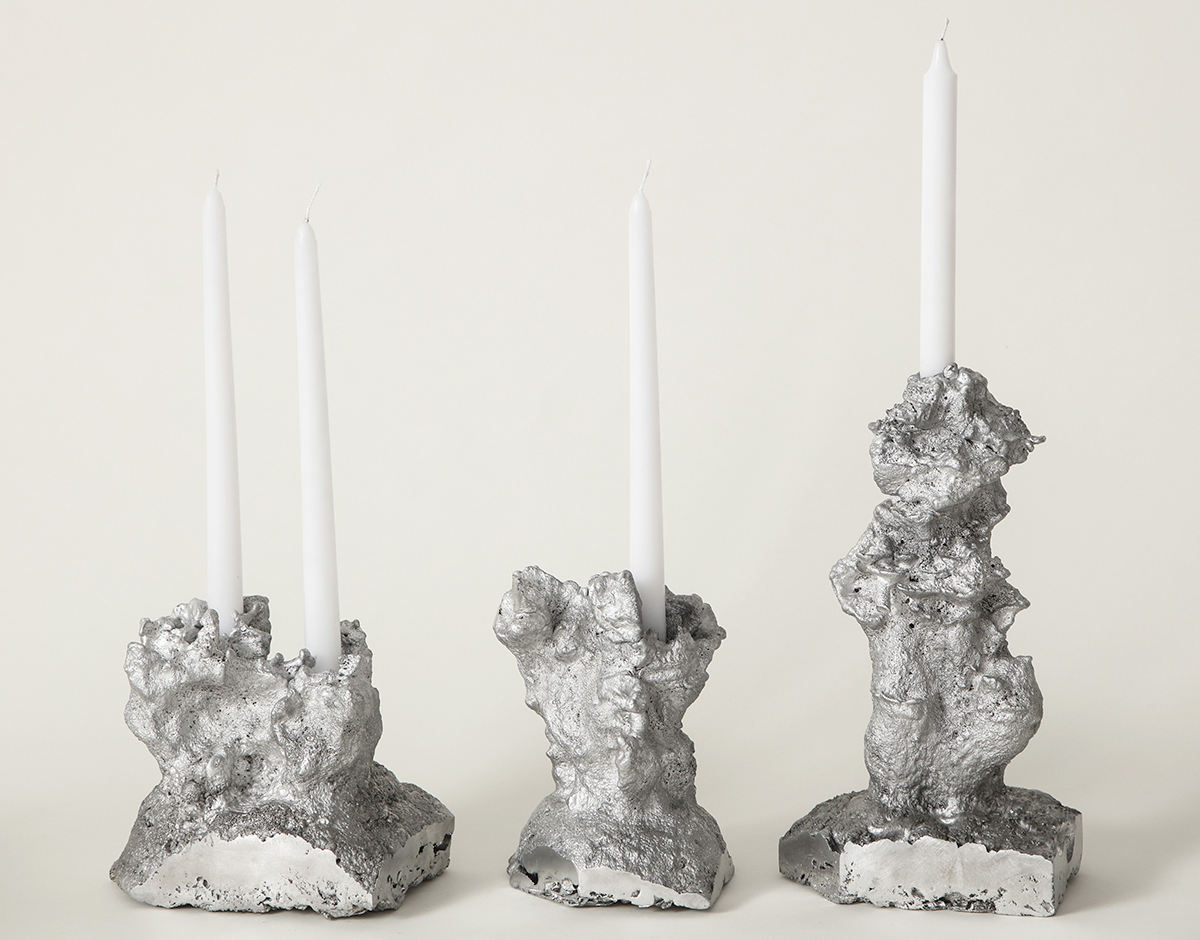 Architecture of Song
Aluminum (candlesticks)
$1,060 / $825 / $940
Supporting Save the Music Foundation
A machine — designed by architect Drew Seskunas of The Principals and musician Angel Olsen — that translates sound frequencies into wax forms, which are then cast in aluminum to create one-of-a-kind candlesticks.
Tyler Hays x Andrew Kuo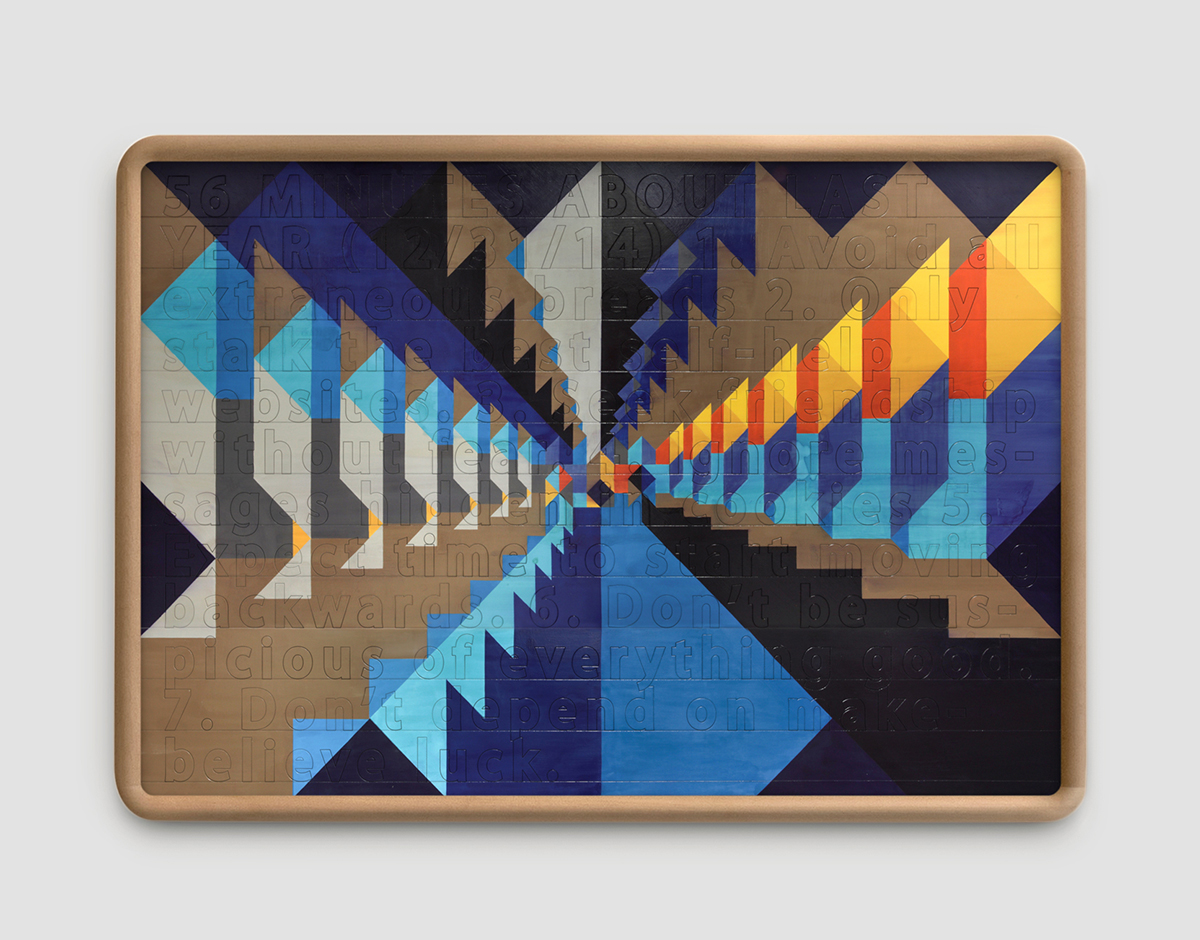 4 Minutes Less Than an Hour (SOLD)
Oak, acrylic paint, wood panel
$28,000
Supporting Big Brothers Big Sisters of NYC
A collaborative twist on BDDW's signature handmade puzzles, in which painter Andrew Kuo provided an artwork and BDDW founder Tyler Hays turned it into a puzzle in a solid oak frame.
Wall for Apricots x Jason Schwartzman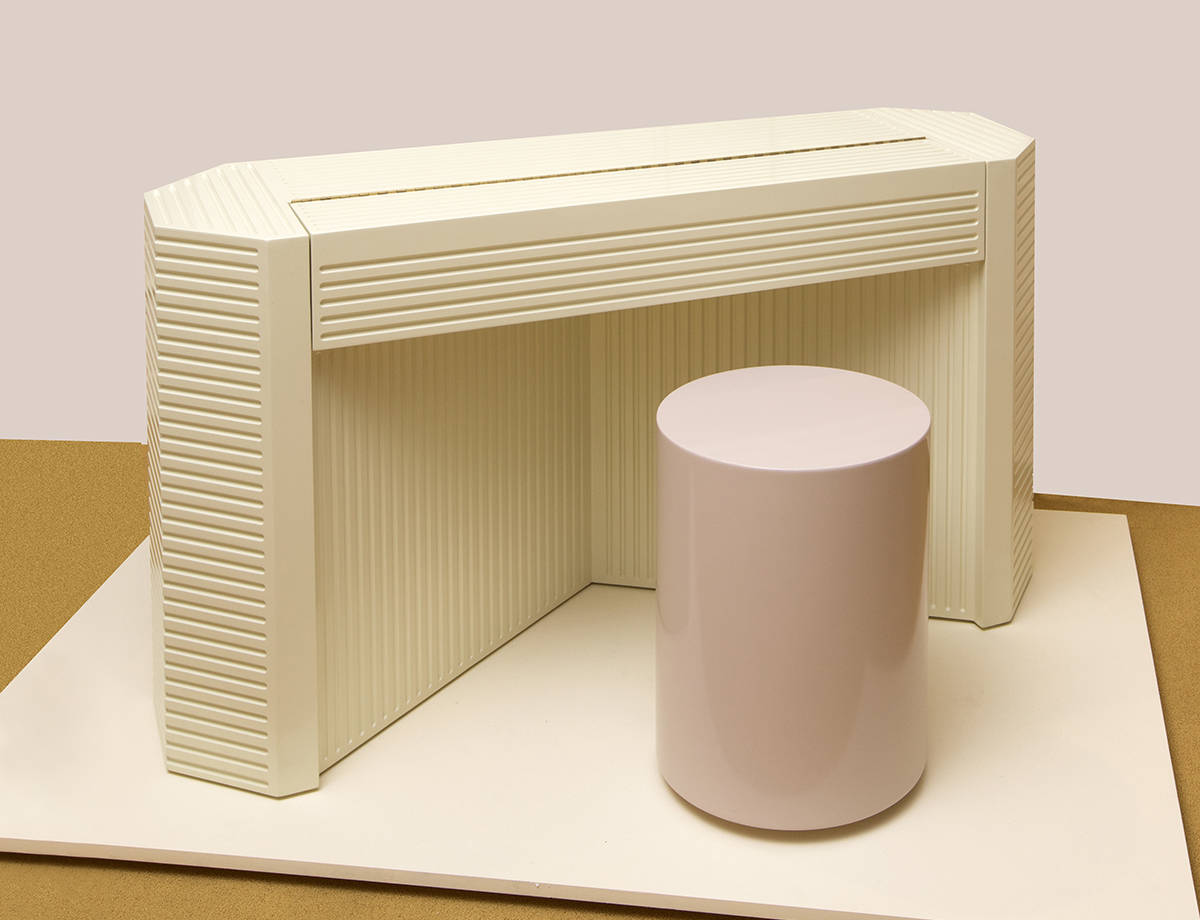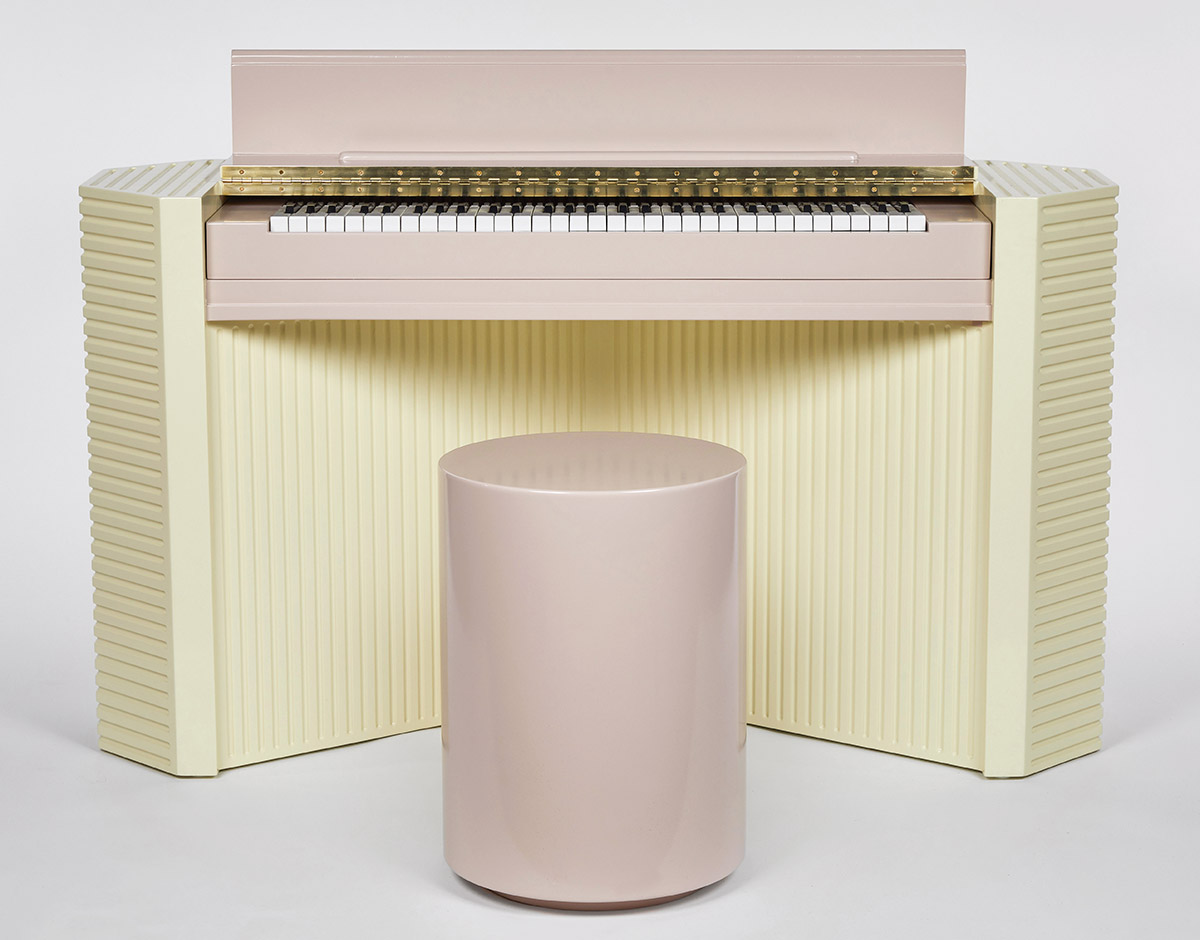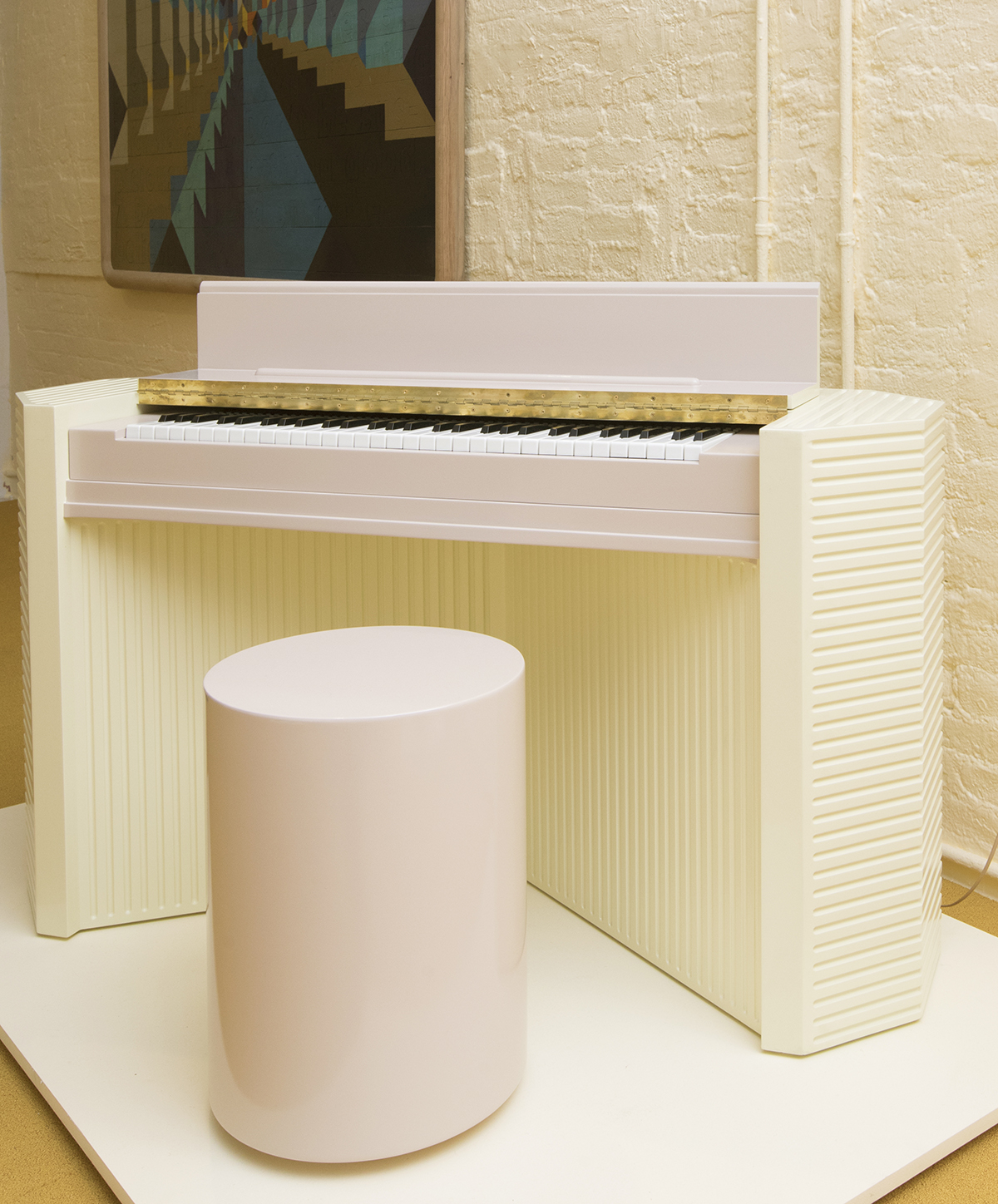 Marzipan Pianette
Maple, Europly
$11,300
Supporting Safe Place for Youth
A 1970s Hohner Clavinet Pianet keyboard ensconced in a petite console table — with a matching stool — by interiors studio Wall for Apricots and actor Jason Schwartzman.