05.21.18
Studio Sayso's Colorful, Affordable, Goes-With-Everything New Furniture Collection
Like many successful matches made these days, designers Sophie Lou Jacobsen and Sarita Posada found each other online. "We met on Craigslist!" says Jacobsen, referencing a job listing Posada posted the same year Jacobsen moved from London to New York. Though the job didn't work out, a lasting impression was made — the women became friends and occasional creative collaborators.
Now, for Sight Unseen OFFSITE, the duo are cementing their partnership with the launch of Studio Sayso, which unites Jacobsen's product-design practice with Posada's expertise in interiors. The studio's Collection 01, currently on view at Creatures of Comfort in New York, features colorful tables, chairs, and lamps inspired in part by Jerico, a town outside of Posada's hometown in Colombia where each house is painted a different vibrant hue. "The joy you feel walking through a town like that is a feeling we wanted to translate into this collection," Jacobsen says. (Other influences include 1930s French and 1970s Italian design.)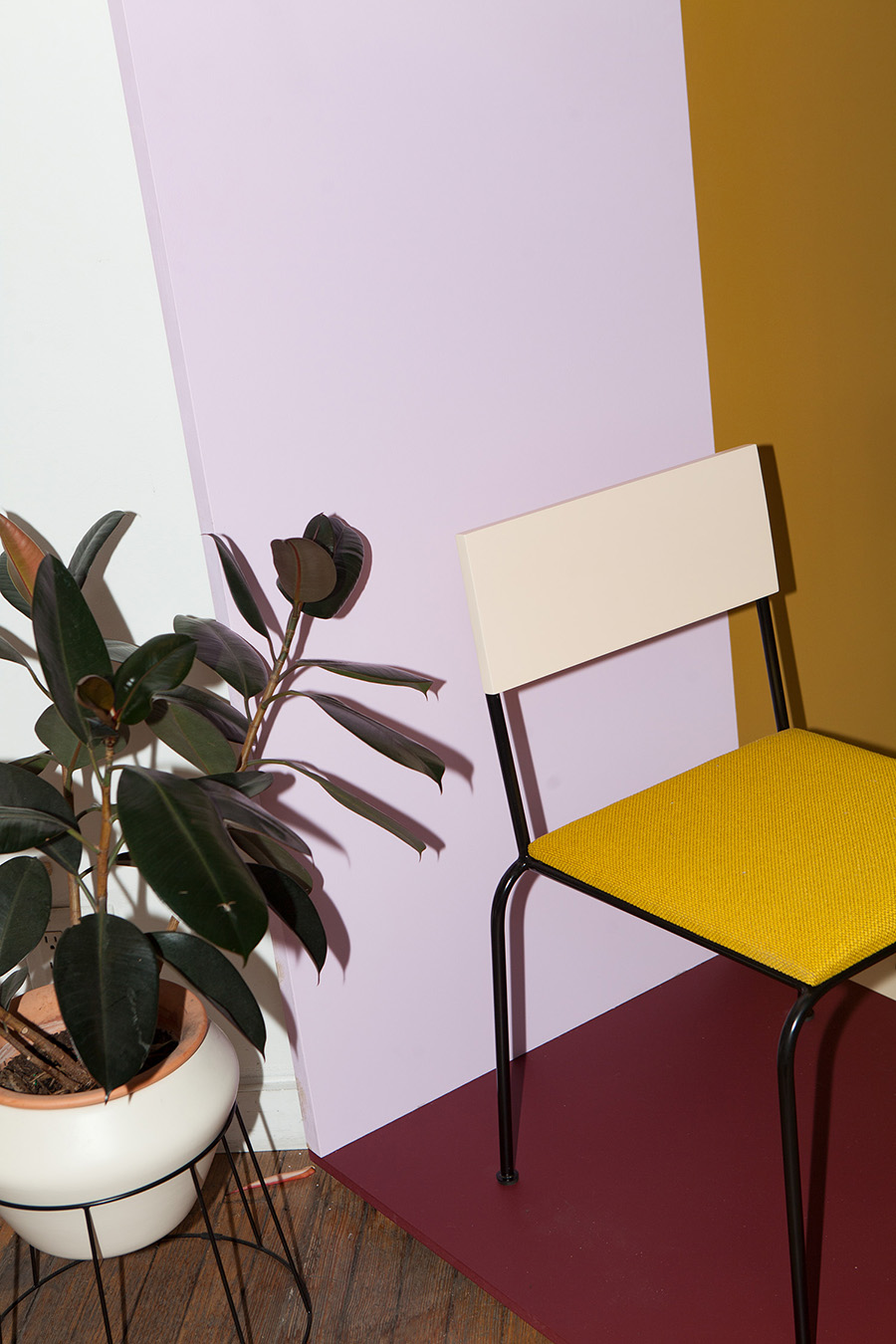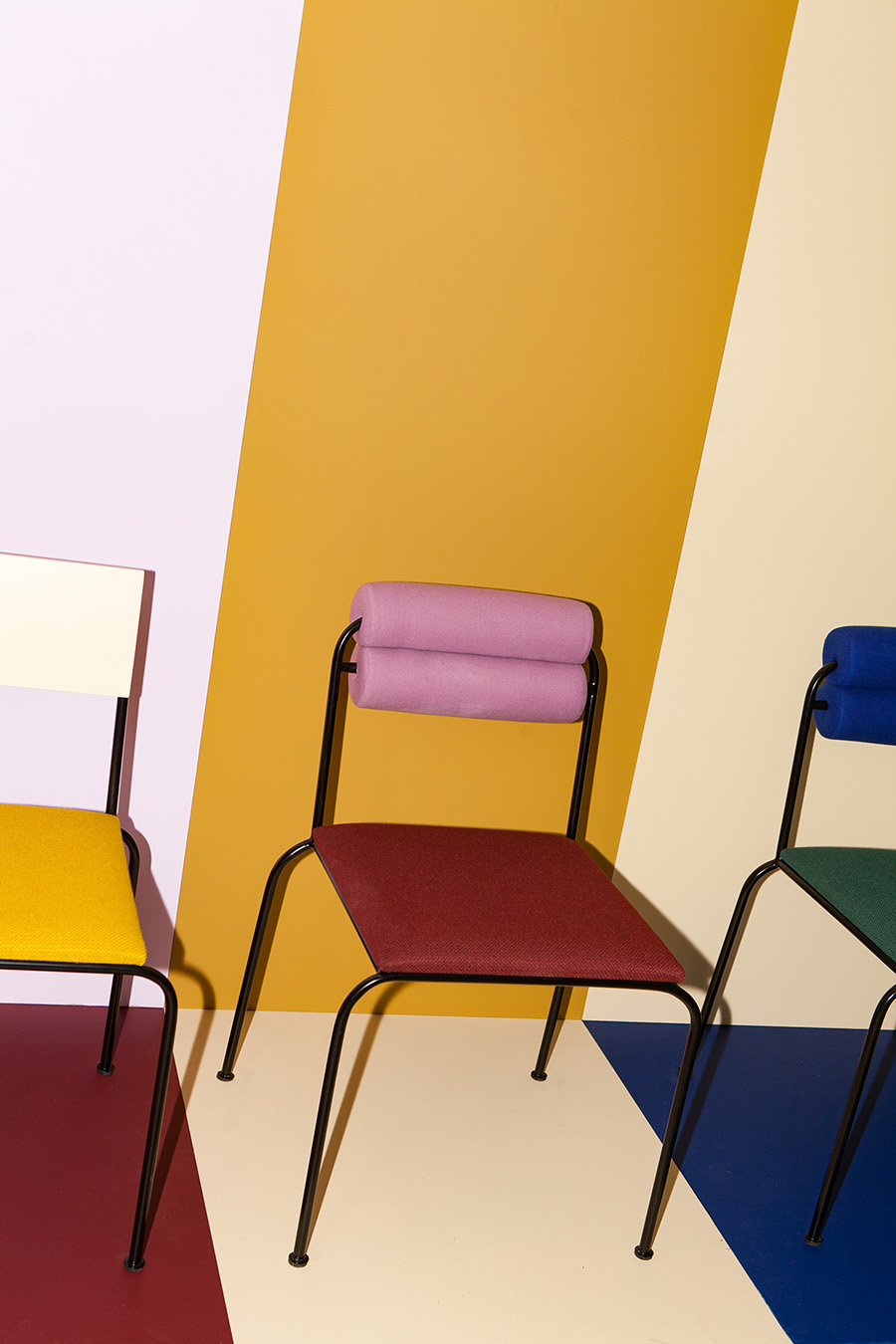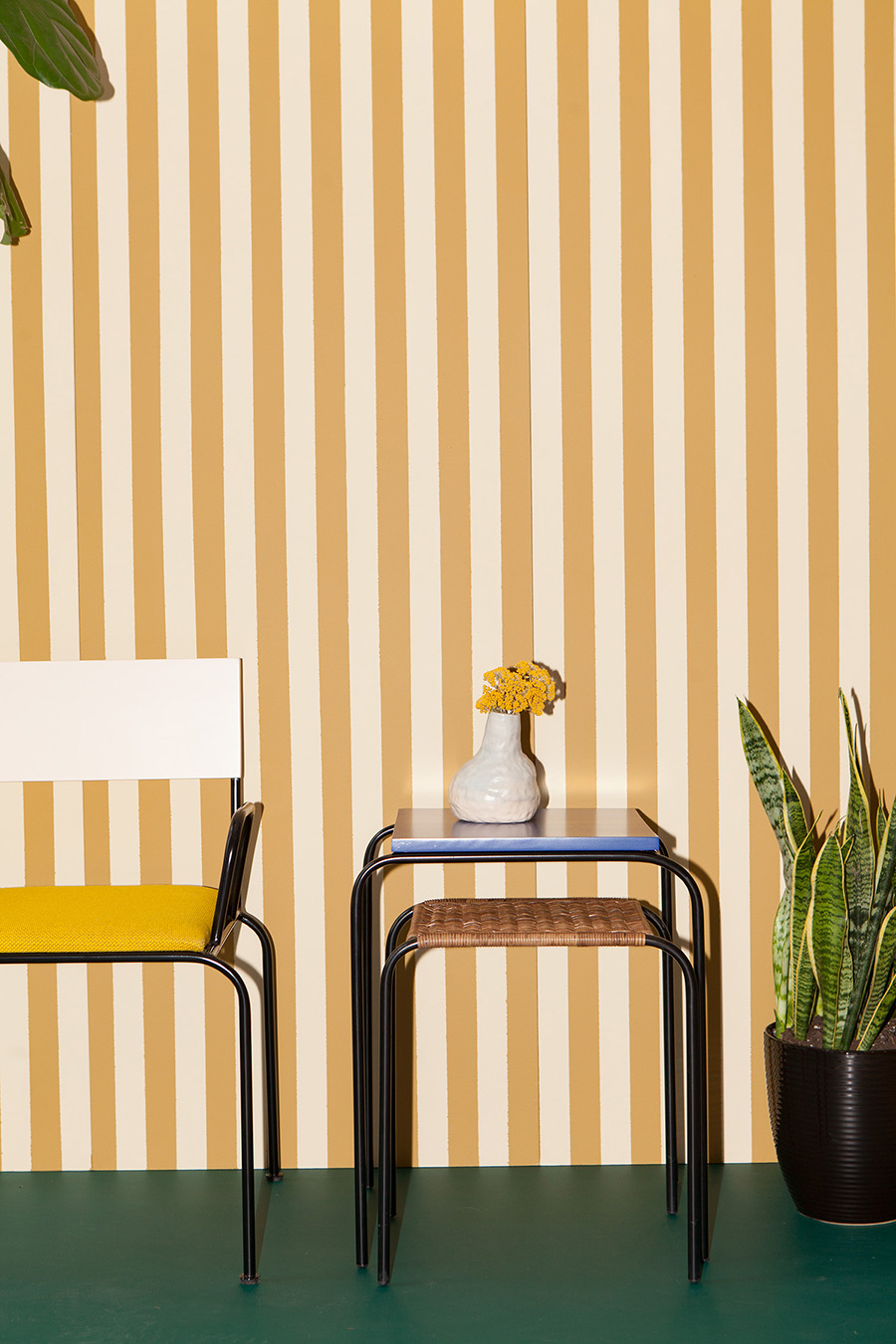 Conceived in New York and brought to life by Colombian fabricators, the studio's debut pieces are representative of Posada and Jacobsen's shared design interests. "Looking back at designers we admire and some of our favorite pieces from the beginning of the last century, this was furniture designed to be used, to be accessible," Posada says. She cites both Alvar Aalto and Mathieu Matégot as examples, for thoughtfully elevating an industrial material (Matégot with steel), and for a commitment to merging beauty and affordability (a key component of Aalto's work).
In their own collection, the pair were able to create pieces that can be used in a variety of settings by marrying powder-coated steel frames with lacquered wood surfaces or upholstery that can be swapped out depending the on client or season. The collection's simple forms make production adaptable and sustainable in the long run, they say, "so we imagine continuing to push this collection rather than constantly designing something from scratch."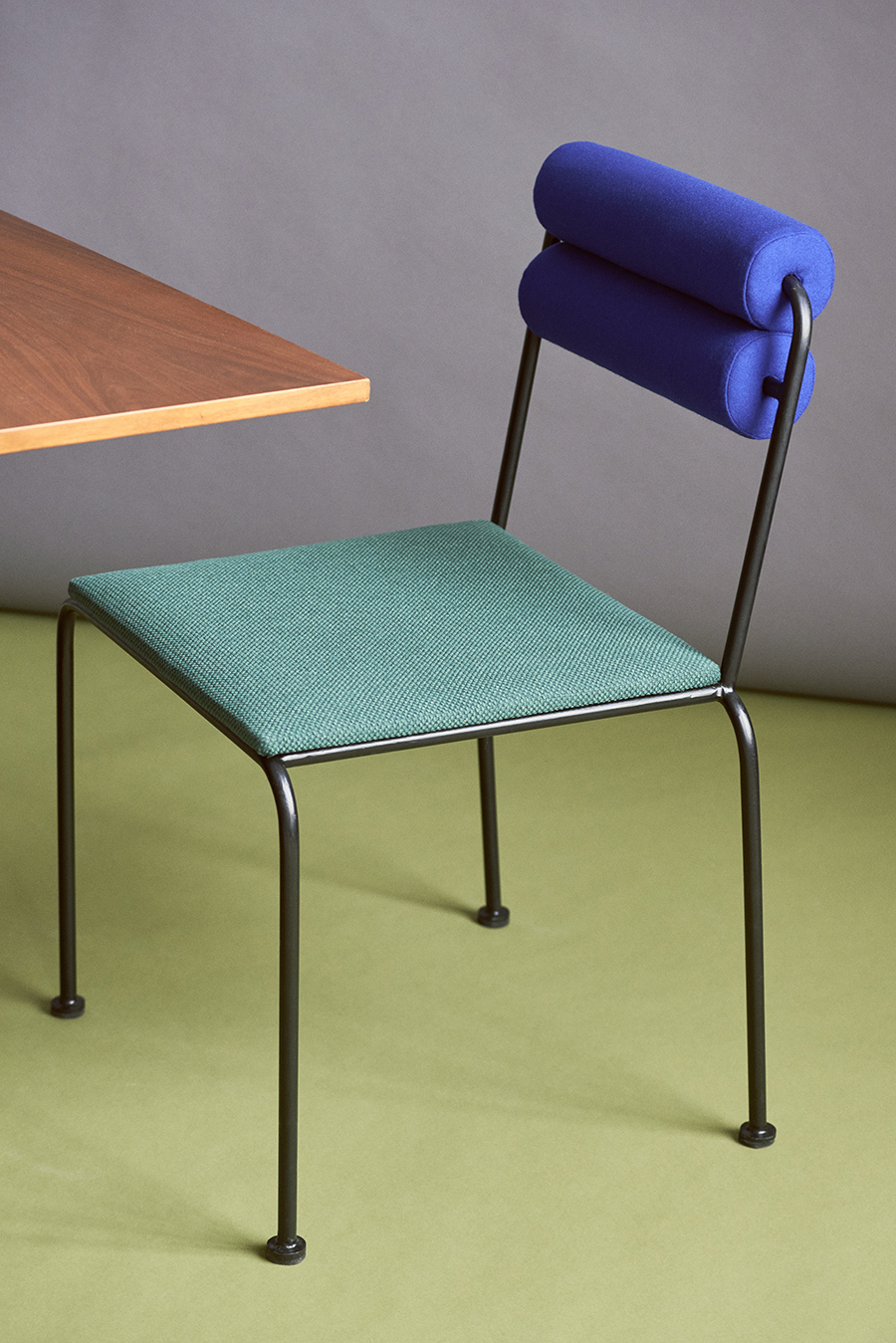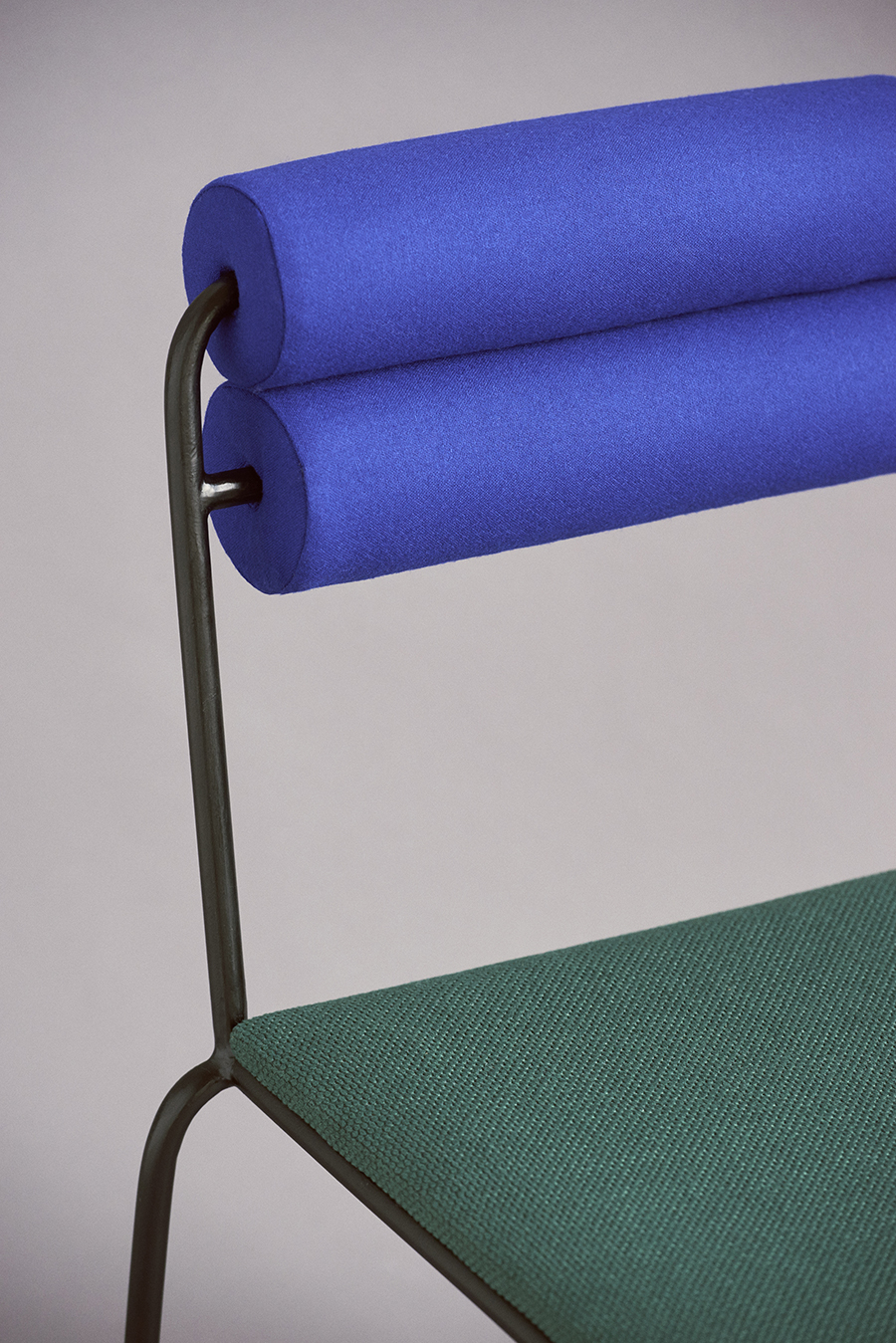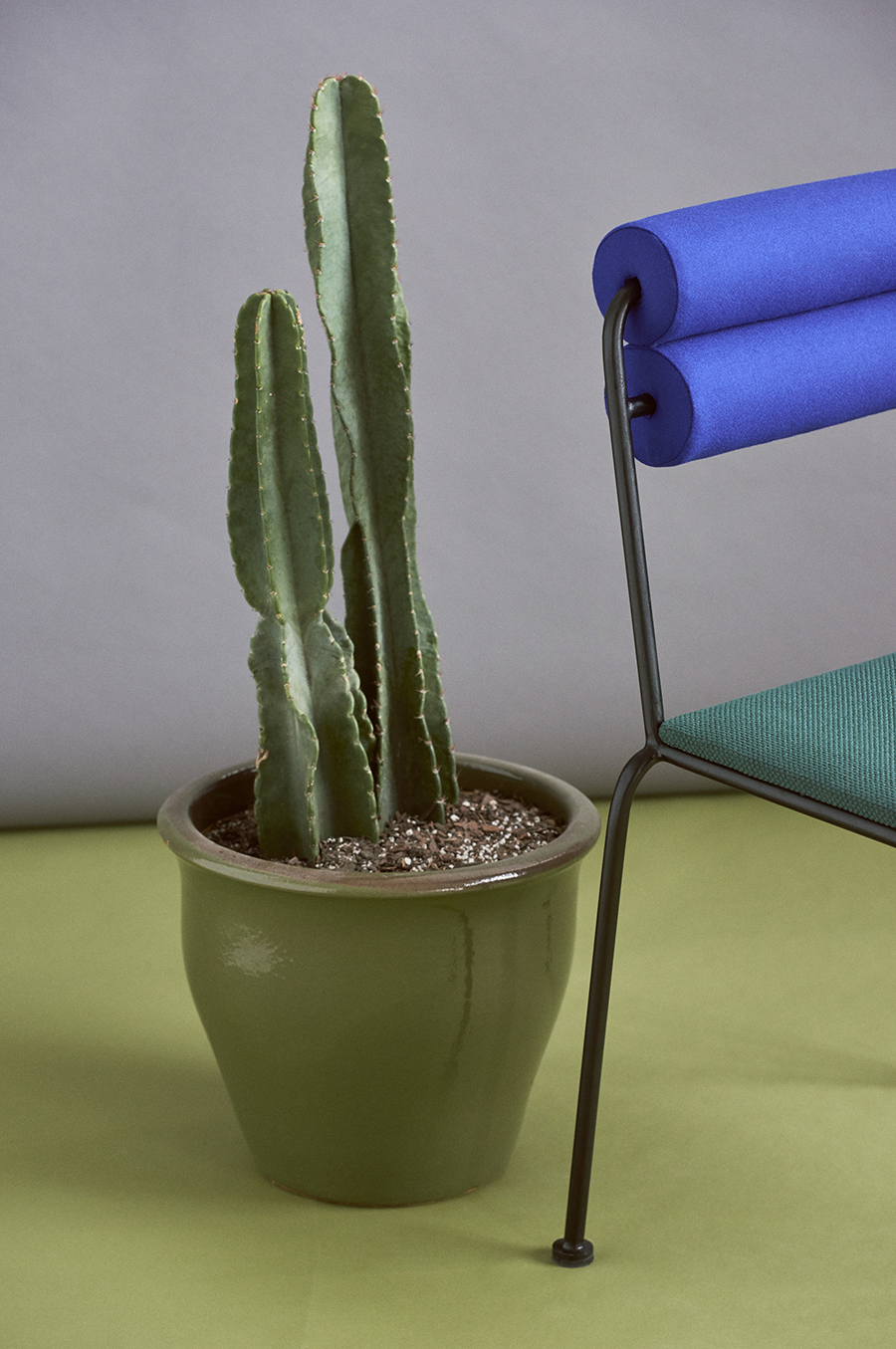 INSTALLATION PHOTOGRAPHY BY SEAN SANTIAGO / PRODUCT PHOTOGRAPHY BY CLÉMENT PASCAL