08.09.10
Plastic Dreams: Synthetic Visions in Design
There are several somewhat shocking things about Plastic Dreams. First and most arresting is its bright orange, webbed half-slipcover, designed by the Brazilian shoe company Melissa and infused with that company's signature scent — somewhere between a piece of tutti-frutti chewing gum and a bottle of Designer Imposters fragrance. Second is the reminder that some plastics aren't wholly synthetic — a fact that's easily forgotten — but rather the descendants of various amazingly named rubber plants, like Gamboge, Gutta Percha, and Caoutchouc. And third is the realization of just how many products would never have been possible, or would at least have been dramatically altered, without the material's development: dental plates, curling irons, vinyl LPs, and more.
Rather than focusing on those anonymous everyday objects, Plastic Dreams offers lengthy looks at the stories behind more than 120 landmark designs, including Zanotta's puffy, cartoonish Blow chair, Luigi Colani's super-styled orange potty, Bic pens, and Braun hair dryers. We've excerpted four of our favorite entries below, along with the archival advertisements that accompanied their original debuts. The only thing missing is an advertisement for plastic itself — once a material so novel it would have been trumpeted in publications like this one.
Fada 1000 radio, 1941–1946 (top)
Designer: Uncredited (American)
Materials: Catalin / phenol-formaldehyde (PF), pressed cardboard
Manufacturer: Fada Radio & Electric Company, Long Island (NY), USA
Measurements: 15.2 cm high, 26.3 cm wide
A quintessential American Moderne design, the Fada radio was a classic streamliner product. It was originally launched in 1941 by the Fada Radio & Electric Company as the Model 115, and was notable for its distinctive two-tone "Fada-lucent" bullet-shaped cabinet. This was made from a cast, onyx-like phenolic plastic, developed by the American Catalin Corporation of New York in 1927. It was marketed under the brand name Catalin, and was also known as "the gemstone of modern plastics." A transparent and almost colorless phenol-formaldehyde resin, Catalin was formulated without the addition of strengthening fillers such as sawdust or soot. In its syrupy, unset state it could be mixed with brightly coloured dyes, and even pigmented to create striking marbled effects — differentiating it from the blander opacity of other Bakelite-like plastics. Because it was not as structurally strong as normal Bakelite, "gemloid" radio casings made of Catalin were generally much thicker and this gave them, along with their gleaming surfaces and interesting coloring, a luxurious quality that heightened their appeal.
Today, these Fada radios are highly prized by collectors, though they do not shine quite as brightly as they once did because the dyes mixed into the liquid Catalin resin have faded over time through exposure to ultraviolet light. What was once alabaster white is now a warm and attractive butterscotch yellow, while bright royal blue has turned a bluish olive green.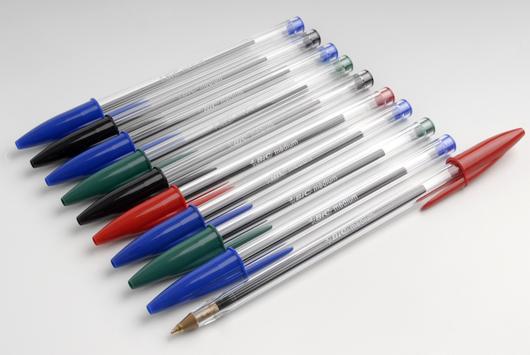 Bic Cristal ballpoint pen, 1950
Designer: Décolletage Plastique Design Team (French)
Materials: polystyrene (PS), polypropylene (PP), tungsten carbide
Manufacturer: Société Bic, Clichy, France
Measurements: 14.9 cm long
In 1938, László József Bíró (1899–1985), a Hungarian journalist, patented the world's first ballpoint pen. The idea emerged while he was working as a magazine editor, when he noticed that printing ink dried rapidly and did not smudge. He subsequently decided that he would develop a pen that could use the same ink. However, because printing ink was more viscous than normal ink it could not be used with a traditional pen nib, so instead, Bíró developed a pen "point" fitted with a small ball-bearing that rotated as the pen moved over paper, picking up ink from the cartridge and depositing it in a continuous action. In 1943, Bíró's revolutionary writing implement was put into full-scale mass production, and was exclusively used by British and Allied forces not least because, unlike traditional ink pens, Bíró's invention did not leak in unpressurised aircraft cabins. After the war, the Biro went on sale to the general public, though with a price tag of fifty-five shillings in the UK (the equivalent of a secretary's weekly wage) and $12.50 in the USA, it was an expensive purchase. Later, Michel Bich (1914–1994), a pen manufacturer and also an expert in plastics technologies, obtained a royalty licensing agreement to produce Bíró's ballpoint pen.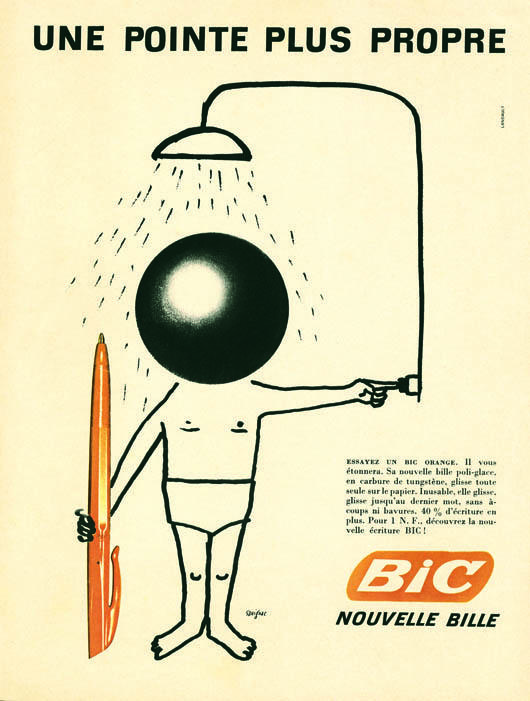 Between 1950 and 1952, Bich and his team developed a considerably improved pen, which fully exploited the potential of newly available plastics. The resulting Bic Cristal ballpoint pen wrote more smoothly, and without leaks or jams (annoying problems that had beset Bíró's designs). Moreover, it looked more modern, with its elegant barrel of clear polystyrene and its coloured polypropylene cap. Thanks to the high-volume production made possible by plastic injection-moulding technology, Bich was also able to sell his pens at a fraction of Biró's earlier prices and, within three years, Société Bic was selling a staggering 42 million units annually. The overwhelming sales success of the beautifully functional Bic ballpoint pen unequivocally proved that manufacturers could create stylish and democratic plastic products that might achieve previously undreamt of sales figures. To date, Bic has sold well over 100 billion disposable ballpoint pens.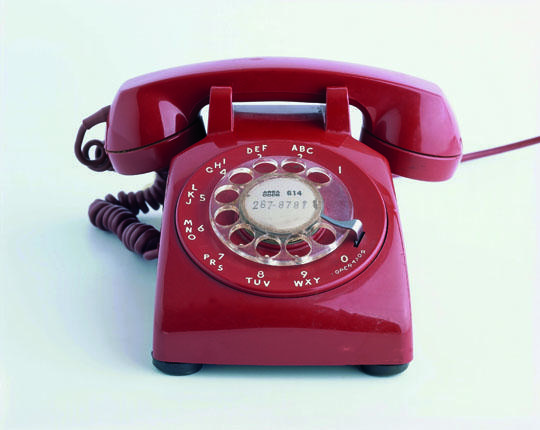 Model 500 telephone, 1949
Designer: Henry Dreyfuss (American, 1904–1972)
Materials: phenol-formaldehyde (PF) / from 1959: acrylonitrile-butadiene-styrene (ABS)
Manufacturer: Bell Telephone System, American Telephone & Telegraph Company (AT&T), Dallas (TX), USA and licensed to associated companies (including Western Electric)
Measurements: 12.5 cm high, 20 cm wide, 22.5 cm deep
Henry Dreyfuss trained at the Ethical Culture School in New York before apprenticing with the industrial designer Norman Bel Geddes (1893–1958). Employed at the latter's office from 1923 to 1929, Dreyfuss concentrated chiefly on theatrical work, designing costumes, sets and lighting for the Strand in New York and for RKO's vaudeville theatres. Dreyfuss also worked as a consultant to Macy's, before establishing his own design office in New York in 1929. That same year, he won a competition organised by Bell Laboratories to find the 'phone of the future', and in 1930 Dreyfuss was hired as a design consultant to develop telephones for the Bell Telephone Company. These would include his iconic Model 302 of 1937, inspired by an earlier telephone designed by Jean Heiberg (1884–1976) for Ericsson, and moulded in Bakelite. It was, however, his attention-grabbing Model 500, introduced in 1949, that was the most successful and radical telephone of his illustrious design career. While the Model 302 was a classic Art Deco design, with its sweeping edges and bold massing, the Model 500 was a more curvaceous and ergonomically resolved design.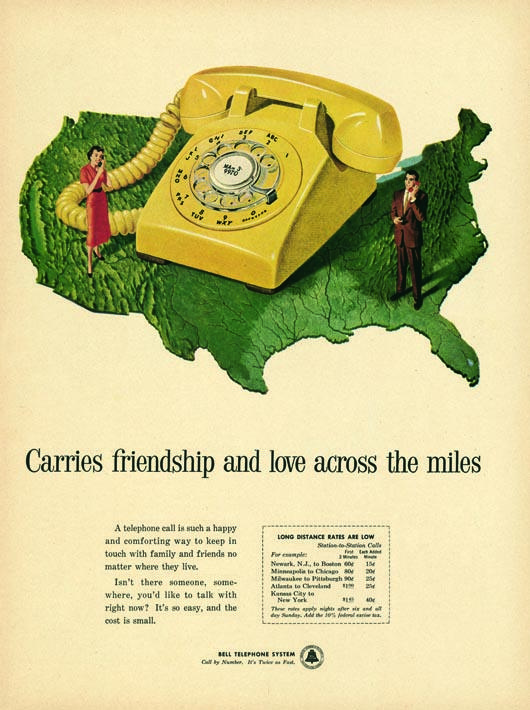 This innovative product was the result of several years of intense research and development. AT&T's Bell Laboratories were responsible for its compact internal configuration, while the Henry Dreyfuss office undertook the design of its external casing, which fully exploited the advances in plastic moulding technologies that had occurred during the war. Initially, the Model 500 was produced only in black phenolic plastic, because of the difficulty of getting tonal uniformity in coloured plastic casings. By 1953, however, this obstacle had been overcome and four new colour options were added: ivory, moss green, dark grey and cherry red. Over the succeeding years, more "designer colours" were added to the range, including: rose pink, lemon yellow, harvest gold, mahogany brown, lime green, dark blue, avocado and pale turquoise. This previously unimagined choice of colours boosted the fashion credentials of the heavy-duty Model 500, ensuring its commercial success over the next decade, despite the fact that European-styled telephones were often more formally and functionally innovative. In 1959, injection-moulded ABS began to be used for the manufacture of this ubiquitous and sturdy workhorse of a telephone, which dominated telephone design for well over a generation, and whose production only ceased in 1986 — some thirty-seven years after its original debut.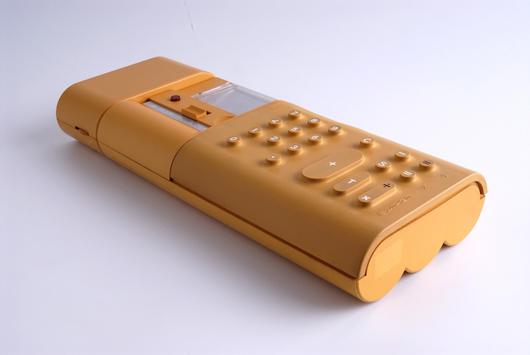 Divisumma 18 electronic printing calculator, 1971–1973
Designer: Mario Bellini (Italian, 1935–)
Materials: acrylonitrile-butadiene-styrene (ABS), synthetic rubber, melamine formaldehyde resin (MF)
Manufacturer: Ing. C. Olivetti & Company, Ivrea, Italy
Measurements: 4.8 cm high, 24.8 cm wide, 12.1 cm deep
Throughout his long and highly productive career, the Italian industrial design supremo, Mario Bellini, has created literally hundreds of innovative designs for a wide range of manufacturers. Between 1963 and 1991, he was also the chief design consultant for Olivetti — a company famous for its design-led office machines. In this capacity, Bellini was responsible for developing numerous groundbreaking products, including the Divisumma 18 printing calculator. This either battery- or mains-operated design was highly influential for two principal reasons: the tactile, synthetic-rubber elastomer that coated its keyboard section, and the bright and playful yellow colouring that differentiated it from the drab, muted appearance of earlier office equipment. By using a combination of three different plastics — ABS, elastomer and melamine — Bellini was also able to make his calculator considerably lighter, smaller and more portable than earlier models. The elastomer-covered, nipple-like buttons that were one of the design's novel features have since been widely copied throughout the consumer electronics industry.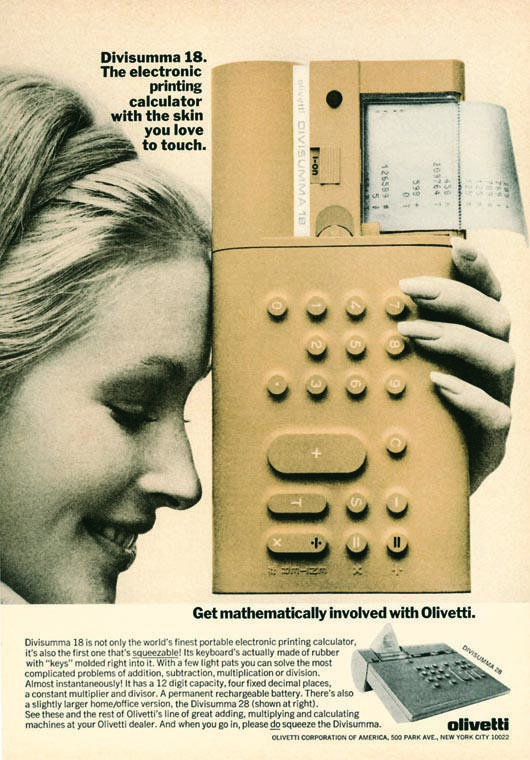 Seizing on the tactile and expressive potentialities of the newly available synthetic materials, Bellini used them to relate the rapidly evolving technologies of the electronics industry to the playful visual aesthetic of 1960s Pop culture. In the December 1973 issue of Domusmagazine, Bellini described the Divisumma 18 as: 'A strange object which can be stood upright like a small, reassuring totem; a curious object with the capacity, perhaps, to create what might even be a flow of mutual understanding, seeing that by now everyone is capable of calculating.' By demonstrating that electronic products could be sensual, fun and empowering, Bellini blazed a fresh and more youth-oriented trail in industrial design, one that would increasingly rely on the use of plastics to forge emotional bonds between object and user. Sculptural form, physical tactility and a Pantone rainbow of colours would distinguish the new objects of desire.
From Plastic Dreams, by Charlotte & Peter Fiell. Copyright 2009 Fiell Publishing Limited and reprinted with permission from the publisher.