07.27.11
Kings County Distillery on The Makers Project
On occasion, the editors of Sight Unseen spot a story about creativity told from a viewpoint that's not unlike our own. In the past year, we've noticed that documenting the studio interiors of people who spend their workdays making things has become a bit of a cottage industry on the web; our most recent obsession, Brooklyn-based photographer Jennifer Causey, chronicles the interior spaces of local fashion designers, florists, perfumers, jewelers, and food producers. As she describes the project, "I love discovering people who embrace a more tactile way of living, so I decided to start photographing them. As the project evolves, so does the adventure and pleasure of documenting the people behind the products: to learn what inspires them, what keeps them going, and their thoughts on the city where they live and work."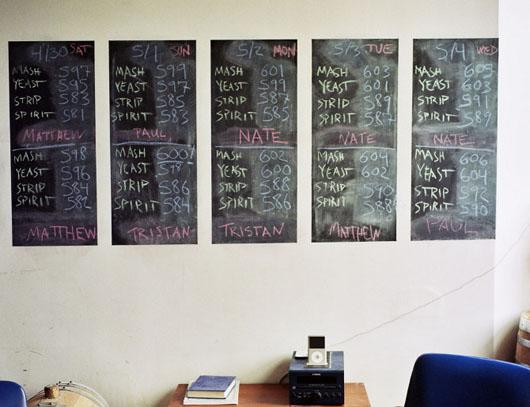 We're excerpting here Causey's feature on Kings County Distillery, a homegrown moonshine producer that's been run out of an East Williamsburg studio since early last year. (At 325 square feet, it's the country's smallest distillery as well as the city's first legal one since Prohibition.) We first came across partners Colin Spoelman and David Haskell when we featured their very first batch of New York–distilled whiskey at last year's Partners & Spade exhibition of locally packaged goods during our first-ever Noho Design District. We've been following their exploits as they've branched out, moved into bourbon production, and, reportedly, recently outgrown their studio space. Keep reading for Spoelman's take on the borough the brand calls home, and follow the link at the bottom of the article for even more photos and a library of other projects recently documented by Causey.
How long have you lived in Brooklyn?
I've lived in Brooklyn for four years, but I lived in Manhattan for six before that.
What brought you to Brooklyn?
I was going through a breakup where I lived with someone and it just made sense to get as far away from the Upper West Side as possible.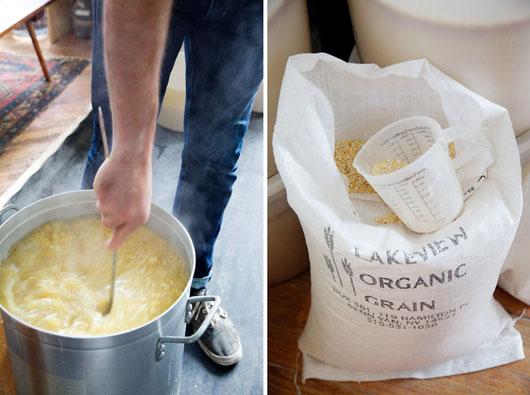 What keeps you in Brooklyn?
I grew up in a very rural, culturally isolated part of the country in eastern Kentucky. I've never considered myself a city person, even though at this point I've lived in urban areas more often than rural areas. There is more of a sense of community in Brooklyn that I like. It reminds me of home in an unusual way. There's a wild character to the parts of Brooklyn that I like best. I like the creative energy. It's easy to find ways to turn that spirit into a cartoon of itself, but I like it anyway.
Describe Brooklyn in 3 words.
Quiet. Free. Unpretentious.

What's the best thing about living in Brooklyn?
I live in Greenpoint/Williamsburg, which is its own thing. It's isolated by water on three sides, so that sense of definite boundaries helps make the neighborhood feel specific and coherent. I like that I can walk to pretty much anywhere in the neightborhood from my house, and it has a distinctive character within the expansive urban fabric of the city. It feels like a small town, albeit one populated by a lot of younger, creative doers.
What do you see outside your window?
I see a tree, a community health center, some vinyl siding. It's Williamsburg.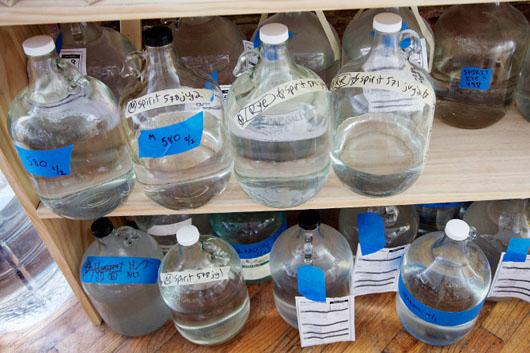 Describe your product in 3 words.
Careful, sincere, integrity.
What is your favorite object in your studio and why?
We keep a bottle of Old Grandad around as a lesson in what not to do.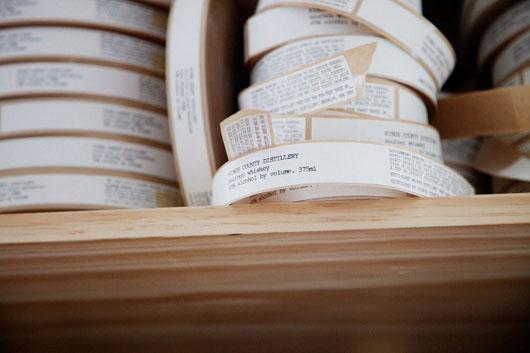 For a full gallery of images, go to www.themakersproject.com. To find out how Kings County Distillery's signature moonshine is made, click here.