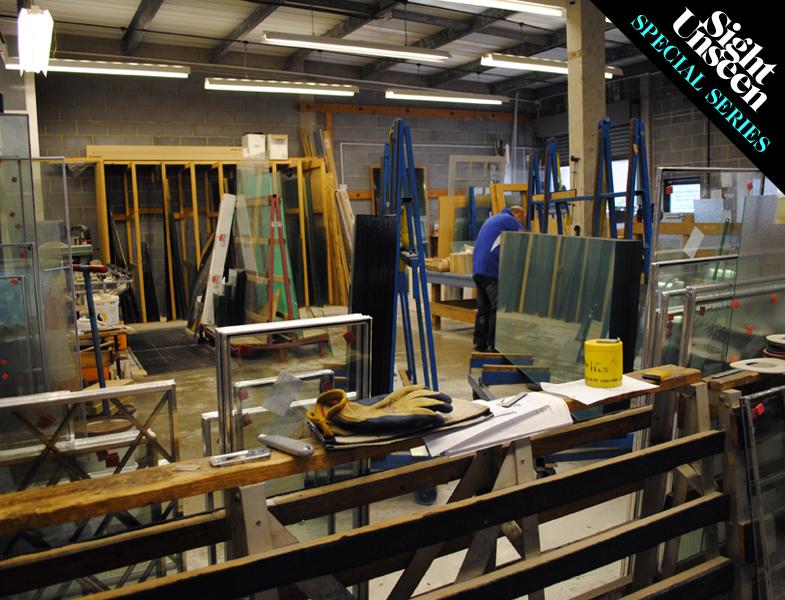 Despite being a trained sculptor, or possibly because of it, British artist Carly Mayer didn't have to reach very far for a metaphor to describe the experience of visiting one of the factories peppered throughout Sussex, England, for the first time: "It reminded me a lot of Ai Weiwei's 'Sunflower Seeds,'" she recalls. "These people were working so hard to make each object perfect and identical. It's an art, but the extreme opposite of my own practice." Mayer had seen buildings like these a million times — both in her native Manchester and while passing through the areas surrounding Brighton, where she's now based — without ever comprehending what went on inside them. Driven in part by her mounting curiosity and in part by a lifelong obsession with how things are made, she began cold-calling roof-tile and fireworks fabricators and inviting herself over, the plan being to document what she found for a local photography festival. The results, which Sight Unseen will be featuring Monday through Thursday of this week, not only remind viewers of how much human ingenuity and hard work still lies behind many of the objects we take for granted in our everyday lives, they also helped Mayer reflect on her own artistic process. She describes the experience for us below.
"Balcombe Glass is situated on a busy industrial estate in the Burgess Hill area of West Sussex. The company provides a range of glazing services, including custom-made framed mirrors and the newly popular 'intelligent glass.' Compared to others I had visited, the Balcombe workshop was practically miniature, but with a considered use of space perfect for the workings of the business. I was instantly greeted by Gary, the owner and manager of the company, who was soon to be crowned the most camera-shy worker I met during the course of this project.
"I was next introduced to Carol, who looks after the office and takes the orders. Carol is the life and soul of the building, and she proceeded to make me smile by regaling me with stories and poking fun at the owner—all in jest, I might add. She has a way about her that instantly makes you feel comfortable, and she made sure I was looked after during my short visit.
"From an artistic standpoint, I can't help but find glass beautiful in its most polished and righteous state. I spent a long time staring at the stock, imagining the pieces as sculptures in their own right. The machinery used to cut the glass fascinated me as well; I expected it to appear menacing and sharp whereas in truth it stood rather friendly, allowing me to photograph its rubber stoppers used to hold the glass firmly in place during production.
"Gary eventually, after some discussion over his double-glazing technique, allowed me to take his portrait. Despite his protesting profusely, I think he is rather photogenic."