03.08.12
Lars Beller Fjetland on It's Nice That
We've had printed editions of online magazines on our minds lately, and now comes the news that one of our favorites, It's Nice That, will release its 8th issue at the end of this month. Their new edition will feature all sorts of design-world greats like Paula Scher and John Pawson, but their website continues to introduce us to exciting unknowns, like their recent feature on Norwegian designer Lars Beller Fjetland, which we're reposting today. Fjetland hasn't even graduated yet from the Bergen National Academy of Arts, but he's already amassed a first-rate portfolio of projects that often use found objects or waste materials, like cork and leather, as their jumping-off points. His latest collection is a series of hand-turned wooden birds made from reclaimed Norwegian wood. In this interview with It's Nice That, the designer explains how the project came to be; we were intrigued enough that we asked him to share with us some process photos as well. Read the interview here, and then head over to this page to reserve your copy of the It's Nice That No.8.
Interview by Will Hudson
Every one of Lars Beller Fjetland's birds started life as a supportive table-leg or an armrest but now live as part of the Norwegian designer's flock of Re-Turned ornaments. "The "Re-turned" concepts "elevate leftover wood from merely an ignored piece of trash to a desired piece of feel-good woodcraft," according to the artist. You can't say fairer than that.
What's your background prior to Bergen National Academy?
Before I started at the Bergen National Academy of the Arts I spent three years at the Norwegian School of Economics. It was three quite interesting years but I couldn't help feeling like moving towards something more creative. Economy can be a rather dark affair because of its constant focus on increasing consumption, regardless of whether Mother Nature can bare it or not. I guess that the goodwill aspects of my projects came as a direct reaction to this.
Where did the furniture come from that you used in Re-turned?
Recycling and reuse of materials is a big part of my life both as a citizen and a designer. It just feels plain wrong knowing the amount of usable material that gets thrown away each and every day. I came up with the Re-turned project after cruising through my hometown on my old trusted bike. I saw dumpsters on every street corner and started to wonder how much quality materials I could find on a single raid plundering these urban sawmills.
A short trip gathering wood provided me with enough material to build at least 20 birds. This really opened my eyes to the fact that trash really is a misplaced resource.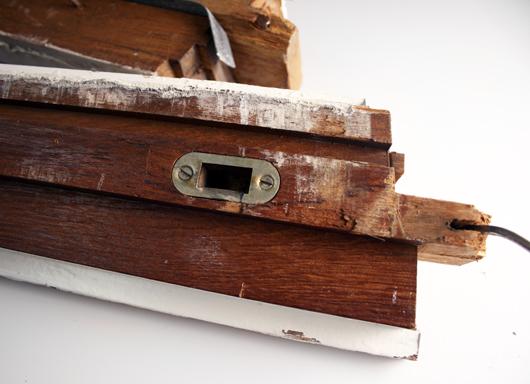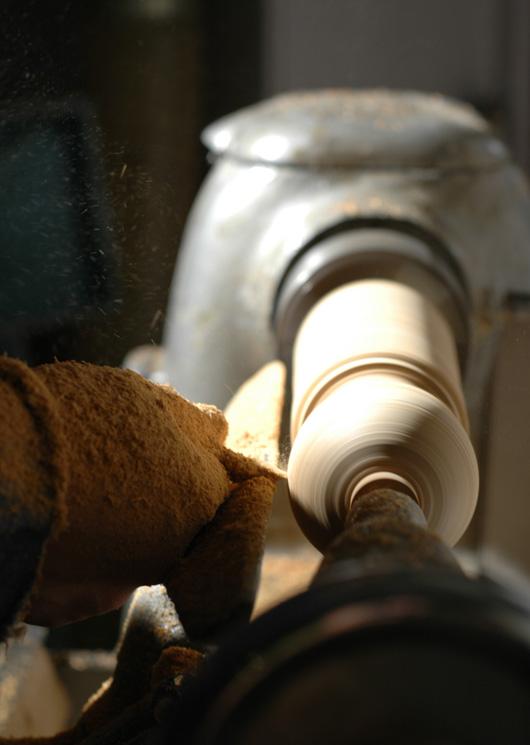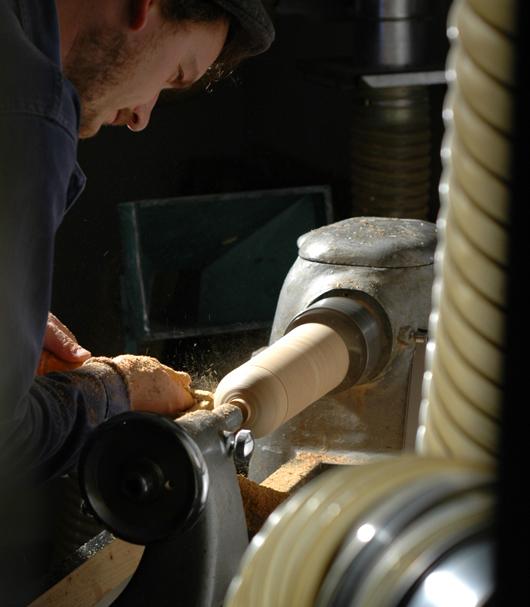 How important is it to recycle/reuse these materials?
Prior to developing the Link series I visited a local tannery outside Bergen. I remember seeing pile after pile of discarded leather, thrown away because it didn't meet the ridiculous demands of perfection demanded by luxury brands. A slight discoloration, insect bites or other scaring was enough to place these hides in the unwanted section. Out of frustration I decided to design a range of luxury products that only consisted out of scrapped leather. This resulted in the Link series. For me as a designer it's my mission to design objects that can survive several generations. It's not just about creating something that is rough and rugged – it's just as much about creating classic lines that will appeal to generations to come.
Your latest endeavors range from collaborations with graphic designers to more sculptural, artistic experiments with form and material. What can we look forward to seeing next?
The last few years I've been collaborating with a Norwegian based graphic design bureau called Grandpeople. They have done the graphical profile for the Re-turned series and the graphical profile for my webpage. Additional results of this collaboration will be launched sometime this year. I'm also working on a light installation in Carrara marble which is a study of how materials can reflect and add color to light.