04.13.12
Oeuffice's Ziggurat Tower for Carwan Gallery
The Milan furniture fair starts next Tuesday and, crazy enough, the editors of Sight Unseen are sitting this one out — we've got too much going on at home this year, between our pop-up shop at Creatures of Comfort and the 2012 Noho Design District, which is shaping up to be much bigger and better than ever. We'll still be reporting on Milan via the snapshots of a select group of friends and collaborators, but meanwhile, we figured we'd at least bring you one or two previews of pieces you'll be seeing next week, beginning with the latest offerings from the Beirut-based Carwan Gallery. Founded by architect Pascale Wakim and jetsetter Nicolas Bellavance-Lecompte, who's also a partner in Montreal's Samare and the newer Milan-based design outfit Oeuffice, Carwan began its second collection — which technically launched last month at Design Days Dubai — by organizing a field trip of sorts for its designers. Karen Chekerdjian, Khalid Shafar, Lindsey Adelman, Studio mischer'traxler, Nada Debs, Oeuffice, Paul Loebach, Philippe Malouin, and Tamer Nakisci all traveled to the Middle East for a grand tour of artisan's studios, each pairing up with a different craftsperson to produce a new twist on an old archetype or technique. Here, the duo behind Oeuffice, whose work revolves around research into architectural forms, reveal the story behind their contribution to the exhibition, a series of boxes inspired by ancient Middle Eastern structures.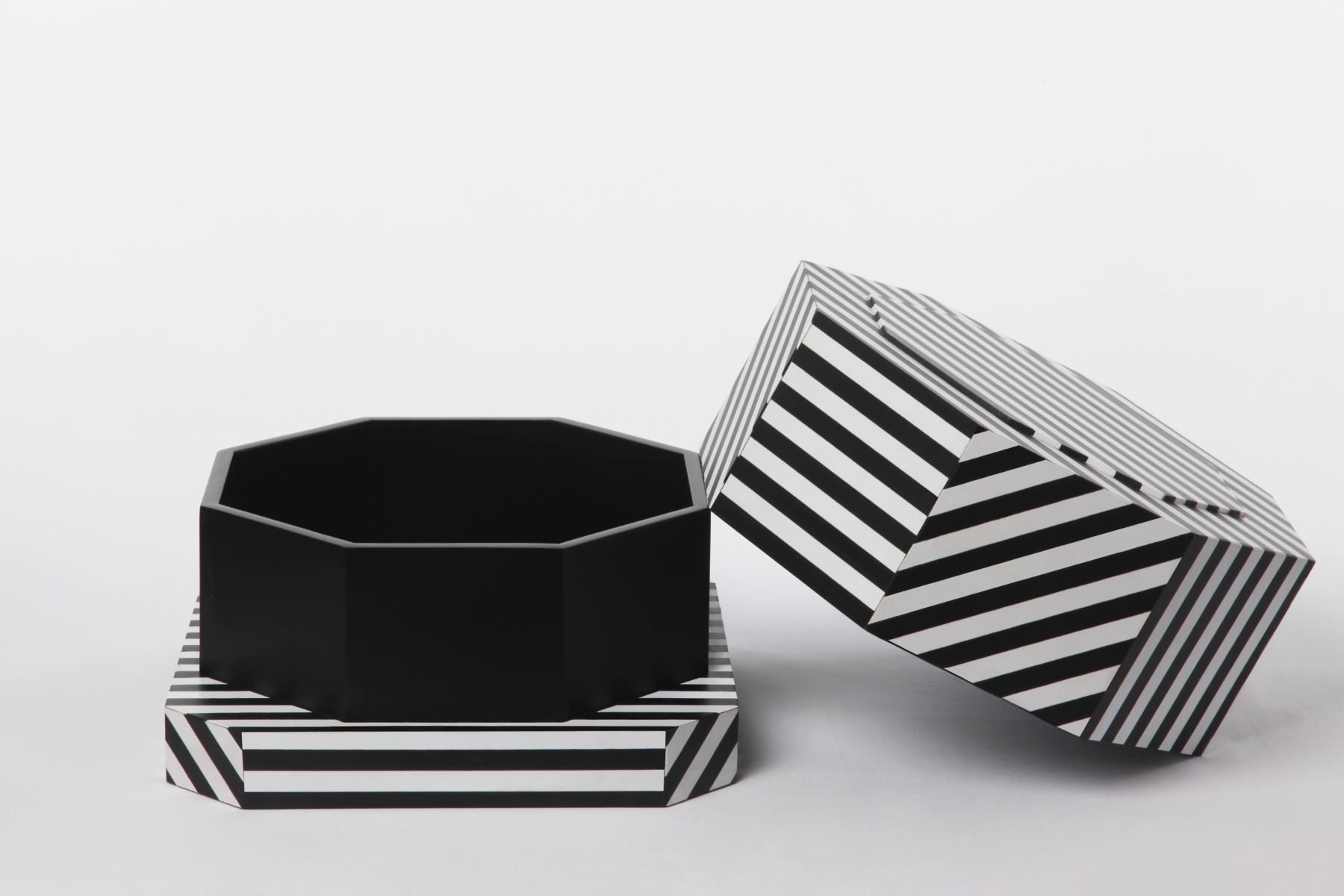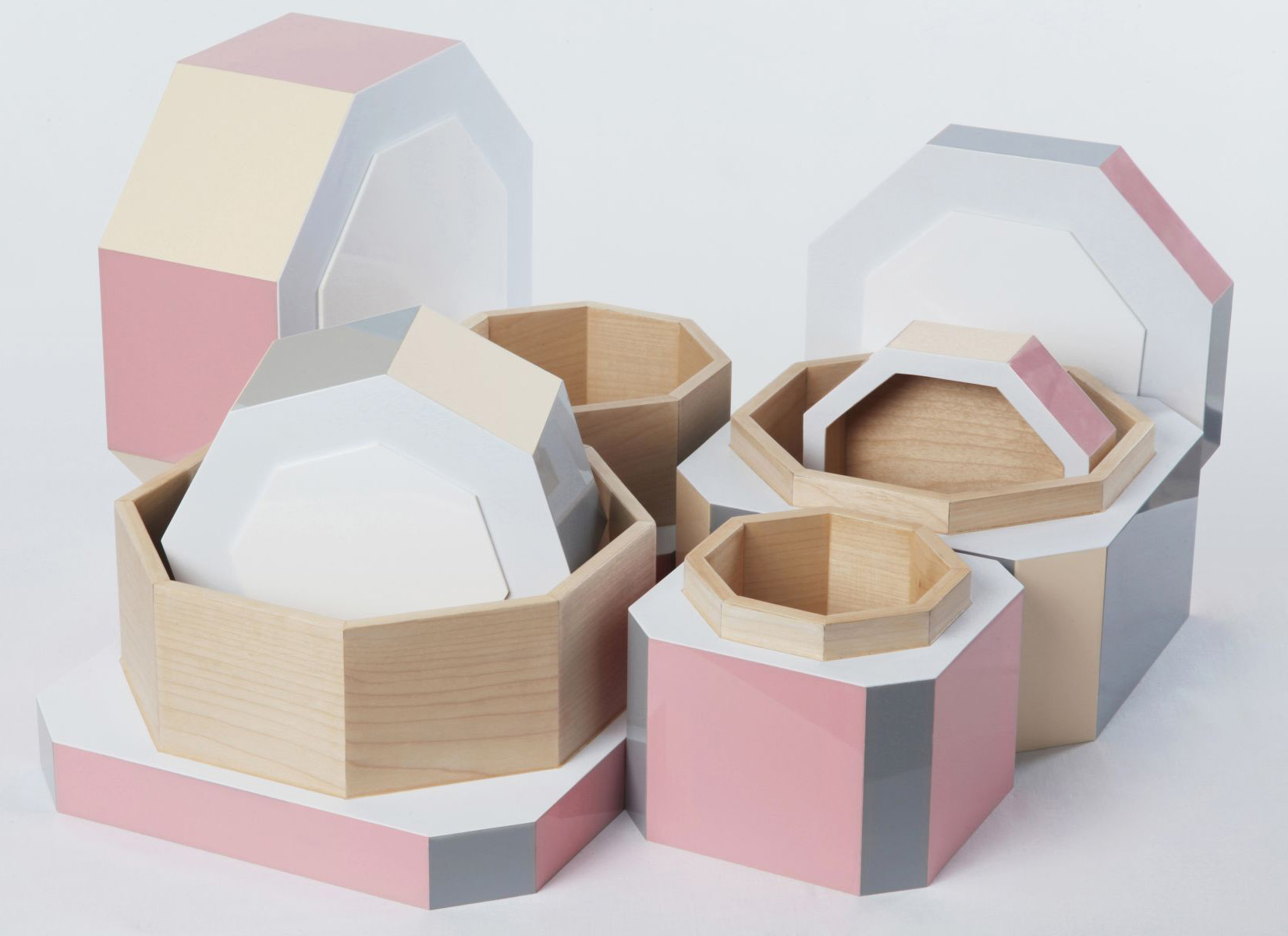 "Our starting point was the level of detail found in traditional handcrafted backgammon and jewelry boxes throughout the Middle East. The boxes presented a good opportunity for reinterpretation, and their ornamentation is similar to that in the region's architecture. Since a great deal of our research and inspiration comes from forms found in the built environment, we thought of applying this vision to further push the idea of a simple box. We liked the idea of making multiples and constructing something vertically. In our research of Middle Eastern architecture, particularly the Mesopotamian region, we were impressed by the depth of language found in the ziggurats and muqarnas, which are based on a simple rhythm of geometrically repeating elements and tend to taper vertically to a point.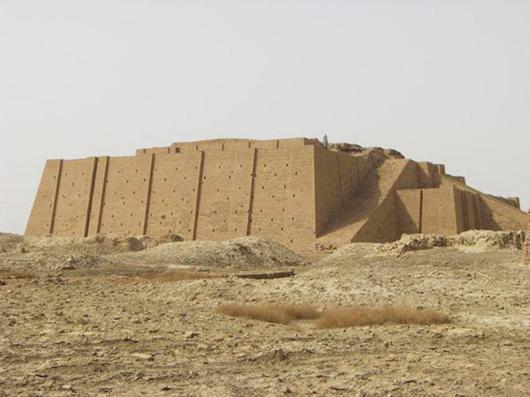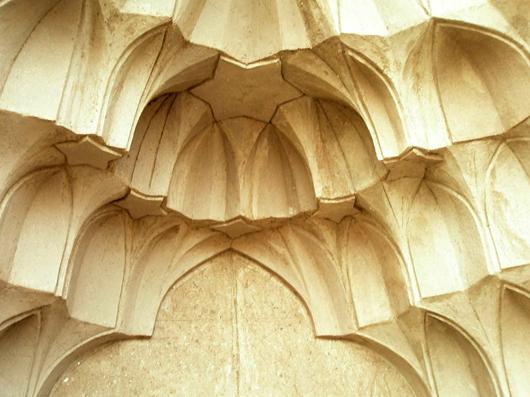 "Ziggurats (above top) were massive structures built in the ancient Mesopotamian valley and western Iranian plateau, having the form of a terraced step pyramid of successively receding stories or levels. Muqarnas (above bottom) are a type of corbel support that sometimes resembles stalactites, employed as a decorative device in traditional Islamic and Persian architecture. We were particularly taken by these ancient architectural elements found in modern-day Iraq and Iran, which tend to be more pure and essential in form. This was the starting point for a vertical storage container that you can modulate and alternate in scale.
"To create the series, we teamed up with Roger, a young Syrian woodworker living in Beirut who normally makes souvenirs, jewelry, and backgammon boxes, as well as specialty items like cigar containers. Since our first meeting last June, he was open and enthusiastic about developing something different from the norm. We were surprised to discover that within his low-tech traditional atelier he was running a wi-fi system and was perfectly able to deal with our CAD drawings, even making detailed suggestions as we went along. In the end the boxes were constructed from wood; the striped version is covered in hand-cut wood veneer strips that are glued together at precise angles before application, while the pink, yellow, and grey version is made from acrylic panels.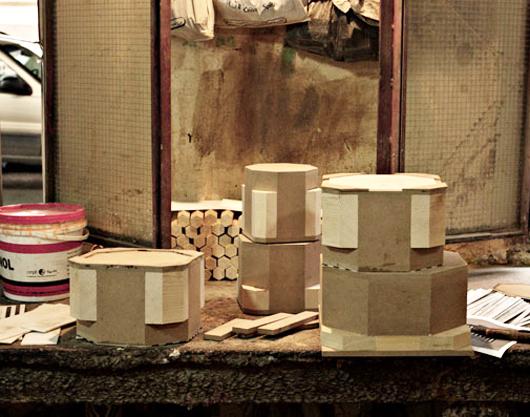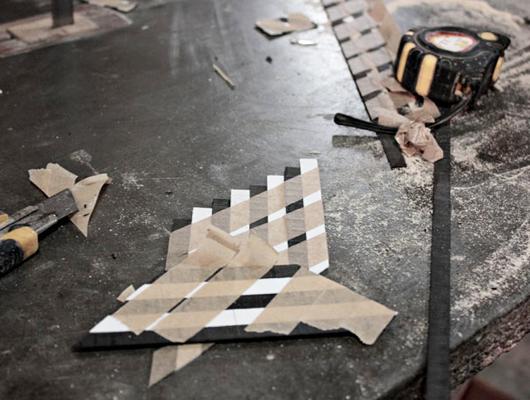 "During our collaboration with Roger, we learned a great deal about the fabrication process of traditional Middle Eastern inlay, and the limits and possibilities inherent to the region. We returned again in January to work directly with him on the prototype, and it was always a lovely ritual, starting by drinking a tea and discussing the developments of the project and then observing the work underway. The location of Roger's atelier is equally fascinating: It's in the middle of Burj Hammoud, a bustling and dense Armenian area of Beirut, and it's right under a huge highway overpass that seems to hover over the entire neighbourhood."