01.14.13
Peter Nencini's "Beginnings"
We've been known to practically beg designers to put their sketchbooks on view for the world to see. But with one of our favorite London-based graphic designers, Peter Nencini, it was much easier than that. Nencini's sketchbook is basically an open browser window: For nearly five years, the designer has been running one of our favorite inspiration blogs, where among the uncovered gems, he periodically posts direct source material, drawings, schematics, and studies for new work.
Nencini trained as an illustrator and says drawing is what comes most naturally to him, even though his work has ranged from designing sets for television to creating amazing found object heirlooms for Partners & Spade to collaborating with wife Sally, a fashion designer, on embroidered and appliquéd upholstery. "I draw on screen and I draw by hand. I draw by hand much more, as a daily habit," Nencini told the Walker Art Museum in a great interview a few years back. "The habit tells me to be surprised by the way things look. Familiar things become unfamiliar (or non-standard) through observation. It doses memory. The option then, of observed and remembered drawn things, takes me to screen. The screen drawings use the limit of grid, lineweight and radius to adopt a non-standard form into the family. So there is a familial way of imaging non-familiar things."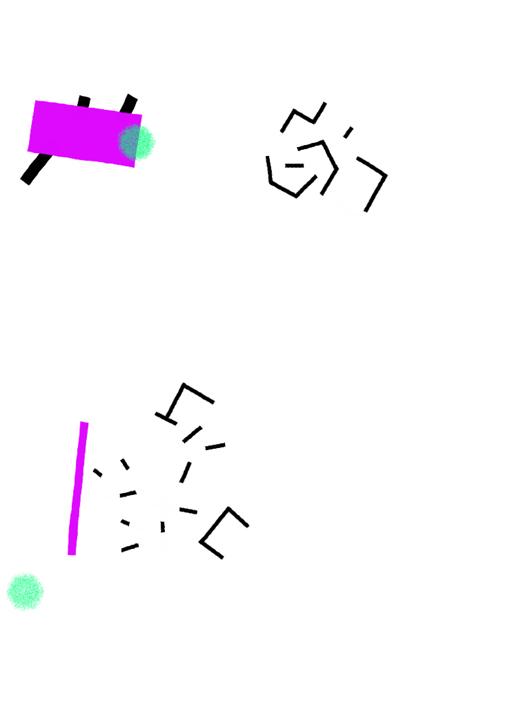 Nencini is currently plotting work for a solo exhibition next month at Beginnings gallery in Brooklyn — a mix of smaller works and large stitched canvases — and he recently began posting these quickly drawn, yet strangely compelling, studies for that work on his blog. "They are digital drawings, made very quickly, in order to push out lots of ideas for some works I'm preparing. They are also generally trying to find some new balance and tension between a simple, heavy single grid and then much more capricious mark-making, which kind of ignores the grid," Nencini explains. The Beginnings show opens February 21, but in the meantime, we suggest you add a new bookmark to your morning read.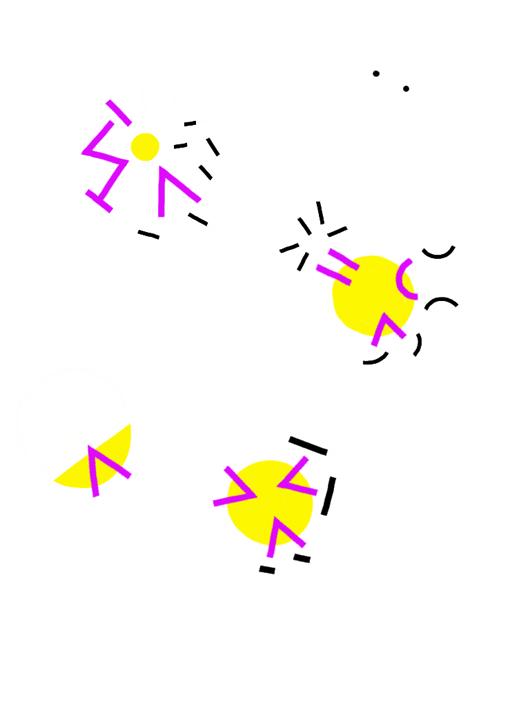 "With a new body of work, the chance presents itself to grow a new arm – or flex an unused muscle. In this case, a different kind of mark made. I do not buy the thought that a measured line is less expressive. So this is not to find something more 'authentic' or 'characterful'. It's simply a self-adjustment. A different rhythm — some disturbance — across the surface of what is something edging towards pattern."
"These are natively digital drawings and I do feel the tick to give them another texture which has more physical key. But they are what they are, even if I wince a bit, posting them. Because they are a means to an end, with the translation to appliqué, embroidery and print to come."
"They have some quality I have felt when pinching clay. Worrying something into shape. Graphic hesitancy. That I do want to carry through into fabric. In tension with something more measured at the conjoint between the wobble of these marks and the templated stability of a support — be that a frame, a chair." — peternencini.blogspot.com