07.15.13
At the Brimfield Antique Show, Summer 2013
If you tell people you're going to Brimfield — the massive, thrice-yearly outdoor antique fair in central Massachusetts that famously lures the country's best vintage pickers as well as interiors teams from stores like Ralph Lauren and J. Crew — you start getting loads of conflicting advice: what day to arrive, which of the 21 fields has the best merch, and even whether you should go for the ribs or the lobster roll (or something kind of amazing we discovered this time called the Pilgrim Sandwich. Seriously, get it.)  But the one thing everyone agrees on? Don't go in July. The weather is notoriously hot and humid, the merchandise sparse, the booths fewer and far between. And having spent just over 24 hours attending this past week's extravaganza, we can say that all of those things are true. On the first afternoon we were there, a cacophony of iPhone alerts went off across the fairgrounds; it was the National Weather Service announcing the imminent threat of a tornado.
But green skies be damned: We had a great time anyway. We ate soft-serve ice cream to combat the heat, ventured deep into fields we'd normally never give the time of day, and walked away with both amazing styling pieces (also known as tchotchkes) and substantial pieces we're sure to pass on to our kids. Read on for more of our adventures, and stay tuned: We might just go back in September.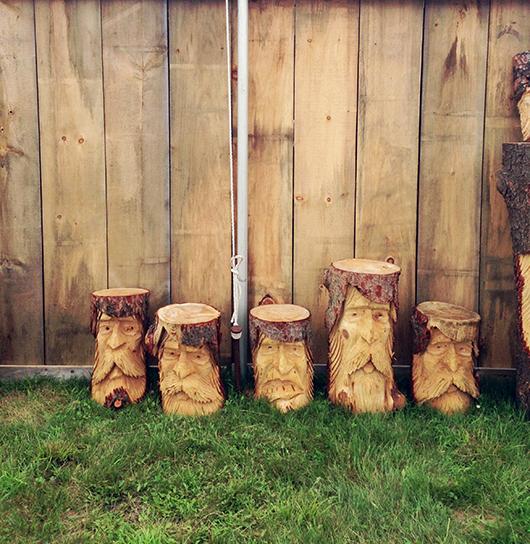 Sad carved stumps we spotted all over the grounds.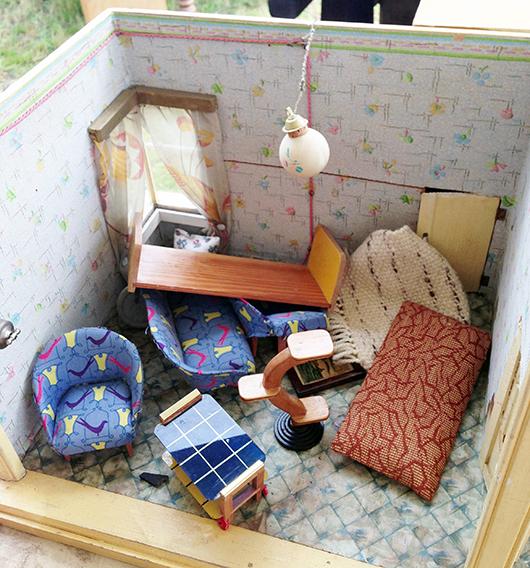 A ransacked dollhouse with amazing furniture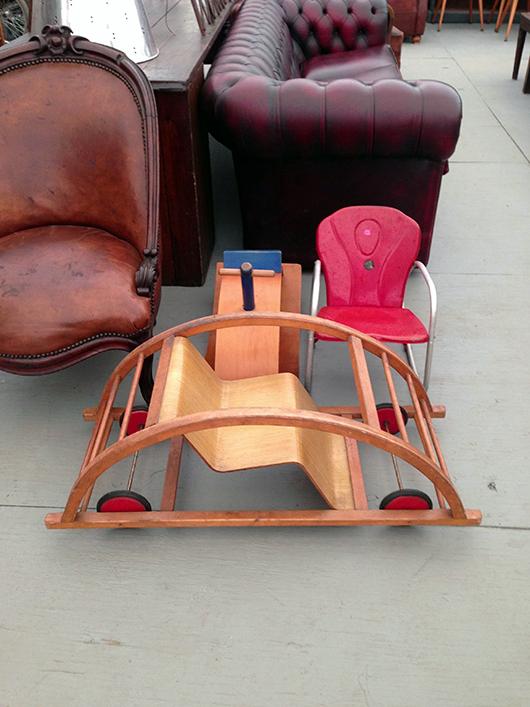 Soon after learning these cute kids' toys were sold, we ran into their buyer: none other than Bachman Clem, founder of the kids-focused vintage gallery Kinder Modern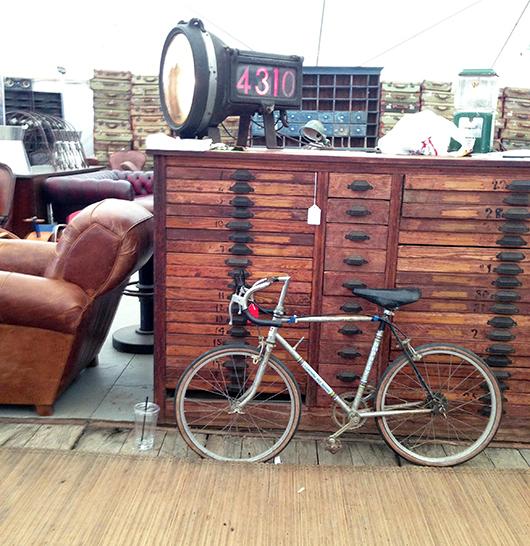 In the same space was this pint-sized racing bike (just look at the leather chair for scale!)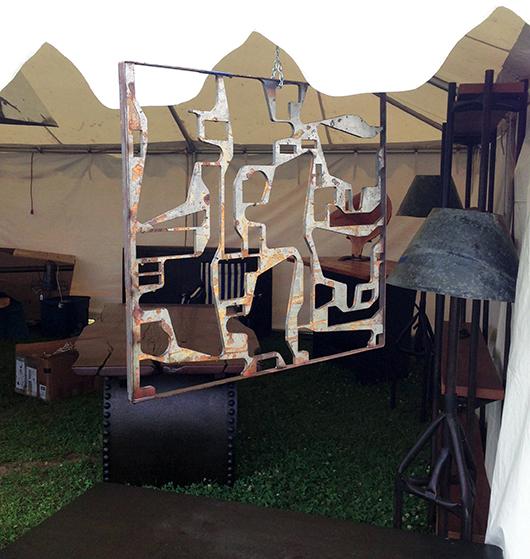 This was probably the best piece we saw at Brimfield this year: an amazing iron abstract sculpture that we might have bought if it hadn't weighed more than me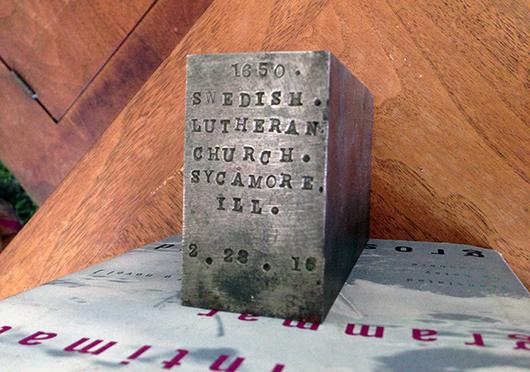 Loved these bookends that were used to cast sterling souvenir spoons in a former life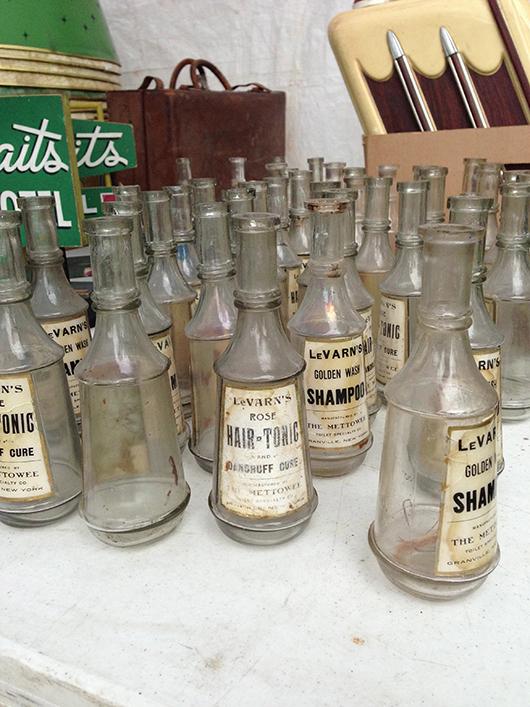 Good packaging abounds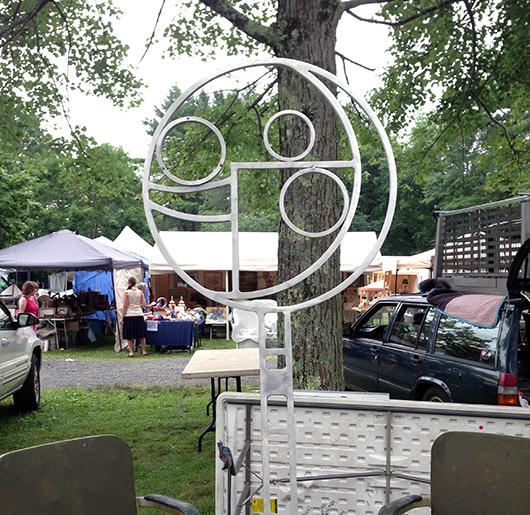 Another cool sculpture. We could see this one in the rolling yard of some Hamptons mansion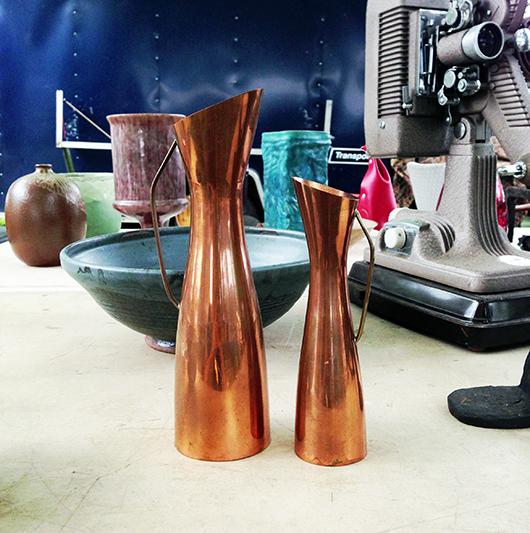 Our prize purchase: two German-made copper and brass vintage pitchers/vases. They were beautiful enough at purchase, but after two long hours polishing them on Saturday they literally look like new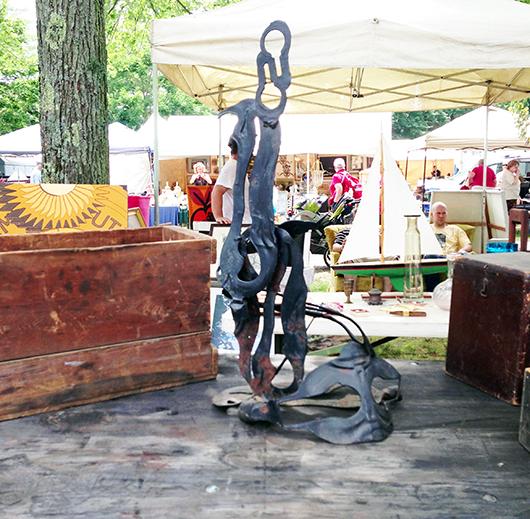 More cool sculpture: Next time we go to Brimfield, this is the kind of thing we're bringing back.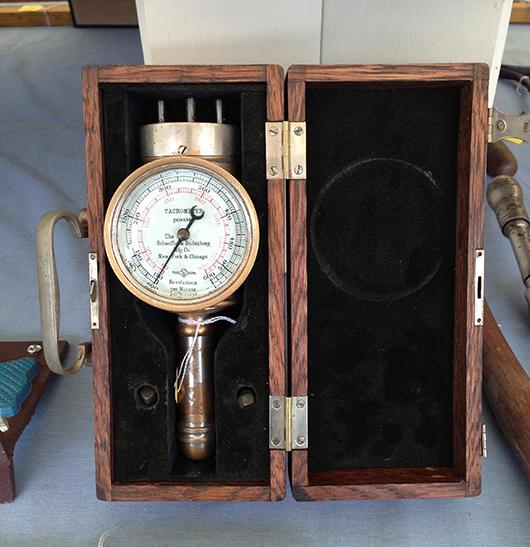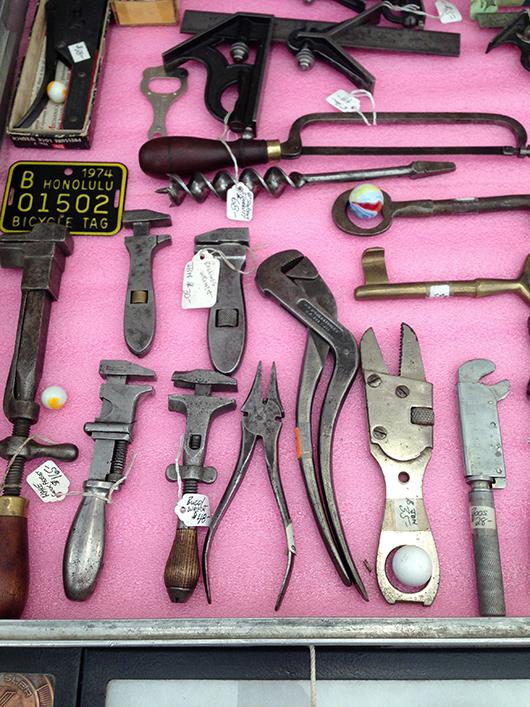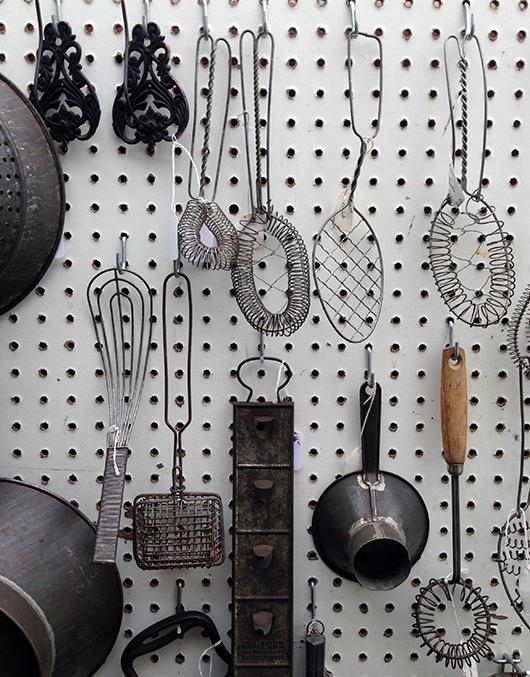 Tool city.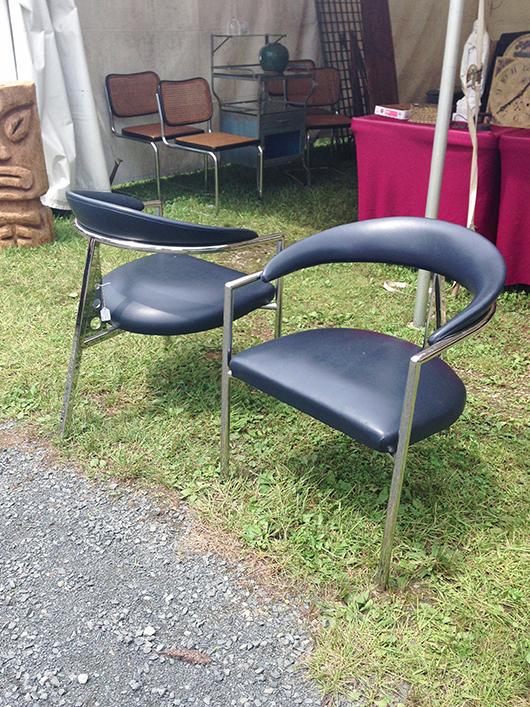 Great chairs…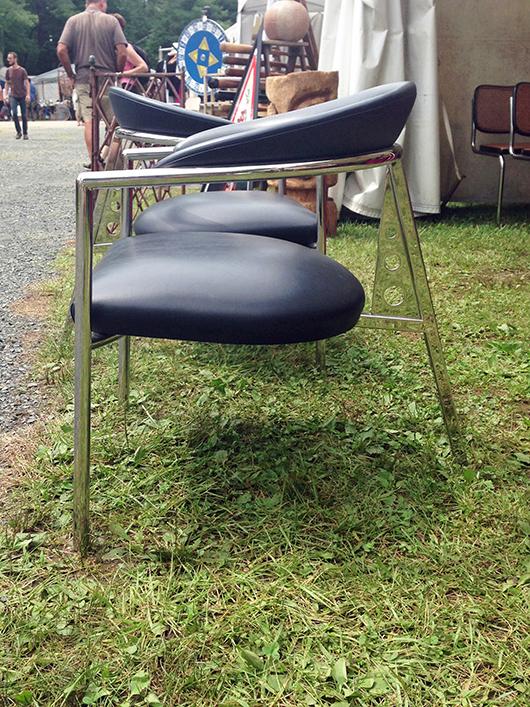 …with a pretty back detail.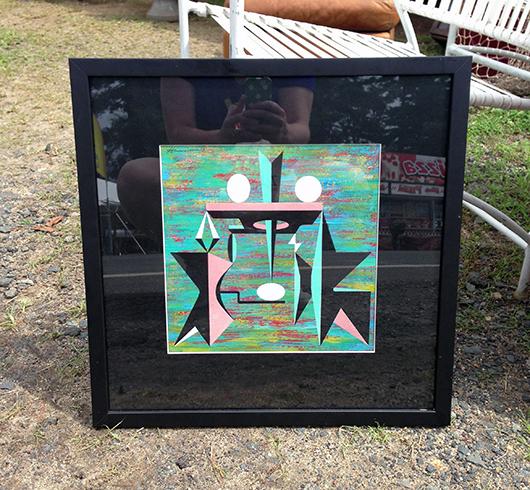 '80s art
This is the Dwell of the 1950s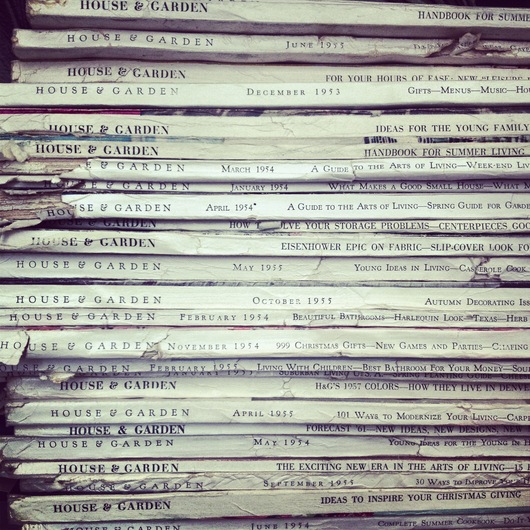 RIP!