02.10.14
Tauba Auerbach's Inspirations, on The T Magazine Blog
One of these days, our repeated attempts to worm our way into the New York studio of the super private, super busy, super genius artist Tauba Auerbach will succeed. But in the meantime, we were pleased to see a particularly Sight Unseen-y feature on her posted last week on T Magazine's blog, penned by our friend Ken Miller for his ongoing "Under the Influence" column. It's basically an 8 Things teasing out the people, places, and objects that are currently inspiring her work, of which Miller writes on the site: "Reminiscent of the 1960s Op Art movement, especially the British painter Bridget Riley, Auerbach's hypnotic paintings, sculptures, books and prints reflect abstraction, Minimalism and even Pop, with a meticulous attention to craft. She creates bright, vivid color-fields through complex patterning, making sophisticated pieces that feel enticingly simple." Check out four of Auerbach's current obsessions below, then follow the link at the end of the piece to see the other four.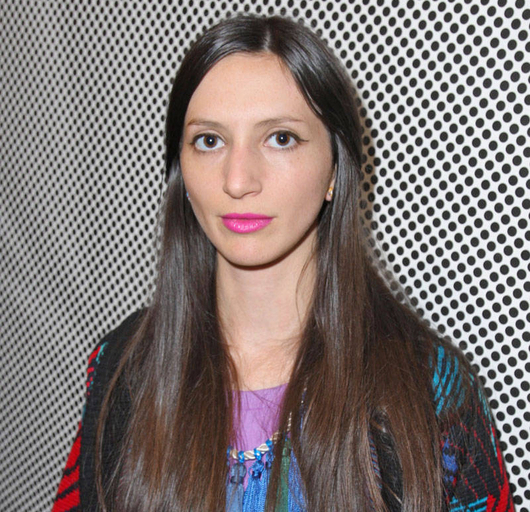 Tauba Auerbach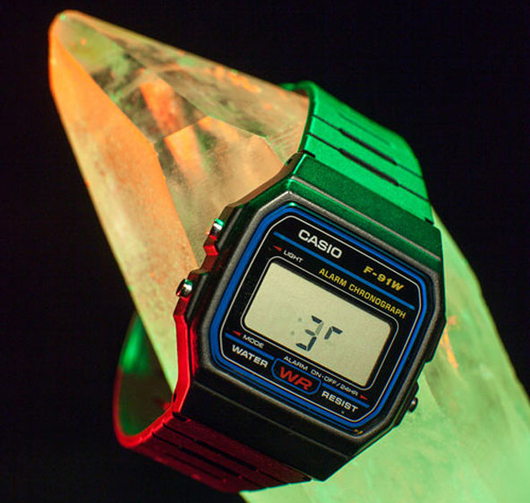 Hacked Casio watch: "Time is slippery, and this hacked Casio watch made by Erik Wysocan and Dexter Sinister shows it as such."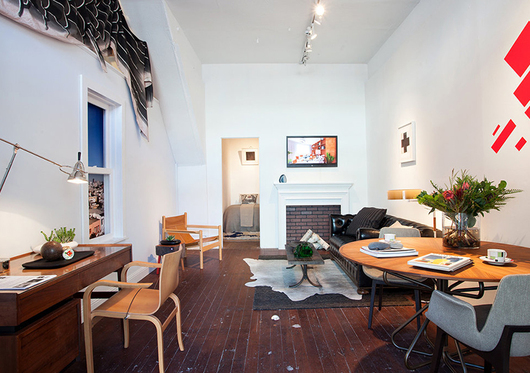 Will Brown: "This trio of artist-curators is making exhibitions and events out of a San Francisco storefront that are smart, weird and historical, with a great sense of humor. Their latest installation — inspired by a true story involving the fate of painter Kazimir Malevich's burial site in Moscow — transformed the space into a luxury Russian condominium."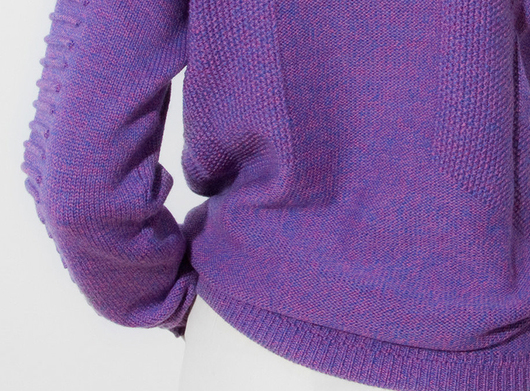 Otto Design: "My friend Roula Nassar is creating knitwear and other things under the name Otto. She is a designer who can design anything, and everything is beautiful."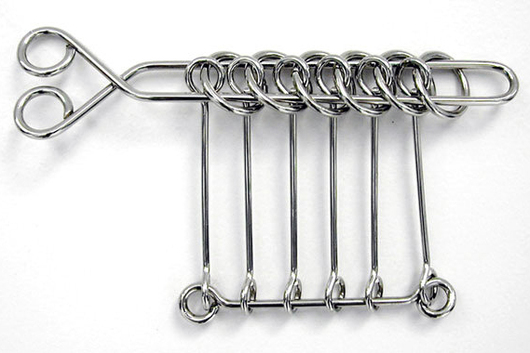 Disentanglement Puzzle: "This puzzle — which I have yet to solve — and all others like it. I'm working on some sculptures with it in mind."
Click here to continue reading the full post, including four more of Auerbach's influences, on T Magazine's website.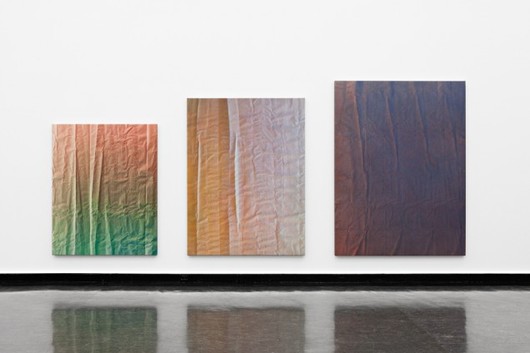 Fold series by Tauba Auerbach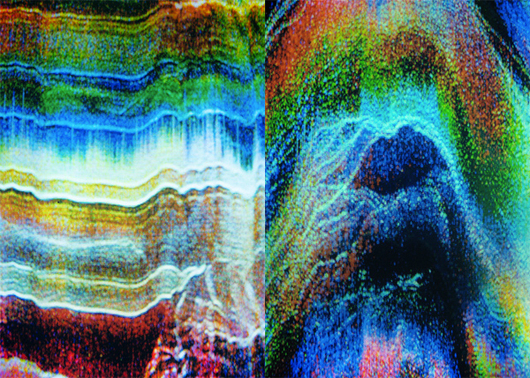 Static series by Tauba Auerbach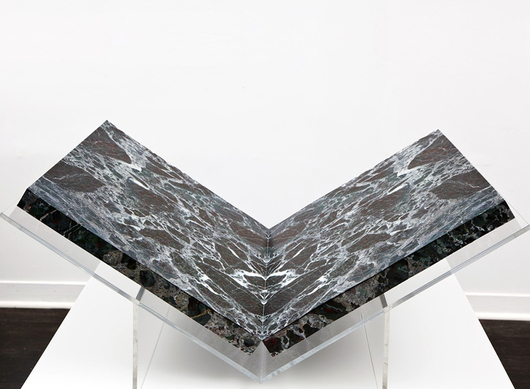 Marble book by Tauba Auerbach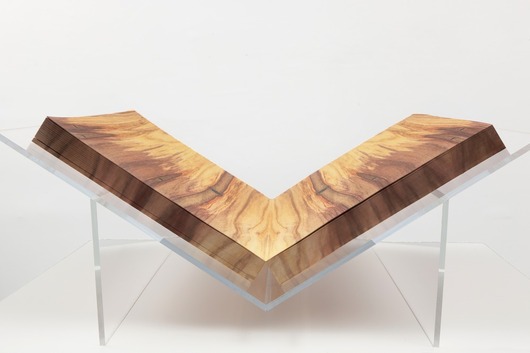 Wood book by Tauba Auerbach