05.05.14
Project No. 8's New Website
For years, fans of the New York concept shop Project No. 8 have been begging its founders, Brian Janusiak and Elizabeth Beer, to expand beyond their LES flagship and Ace Hotel annex and open more stores. But the pair have consistently refused, because they knew all along exactly where their next location needed to be: online. Their original website launched in 2006, but they'd recently grown so frustrated with its outdated design that they'd stopped updating it all together; this weekend, they quietly launched projectno8.com 2.0, a brand new site that's truer to their current inventory and that effectively leapfrogs them over eight years of e-commerce evolution. Greeting visitors to the homepage is a slideshow of still-life images by New York photographer Clemens Kois, who met Janusiak when the pair collaborated on Carl Aubock: The Workshop
— we asked each of them to tell us a little bit more about the project. Read their thoughts below, then hop over to the site and start shopping!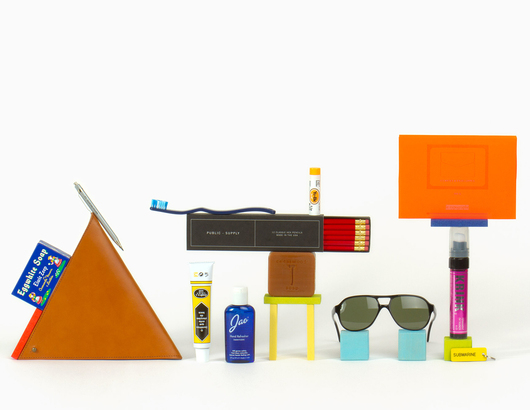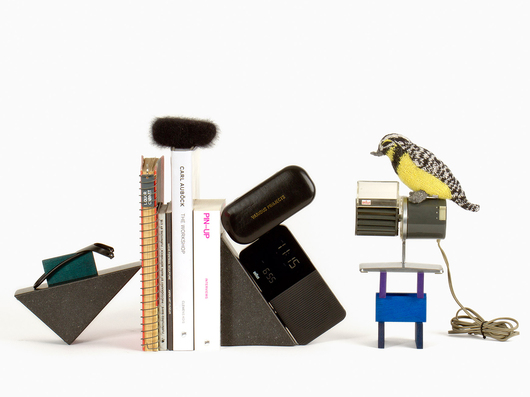 JANUSIAK: "When we designed our original website in 2006, there were no expectations for what online shopping was, nothing to align yourself with. So we created a design that we found really intriguing, and that satisfied us in the way we wanted to organize the store and create an experience. In the beginning, it activated people's interests in a specific way, which was exciting. And we still love it. But as time has gone on, it seems like it's become more confusing and frustrating because there are so many clear expectations of what online shopping means and how you do it.
"Our goal with the new site is to have it be much more straightforward, and to have that be our baseline. It's the same thing we've done with our physical spaces: We start with a place that feels incredibly clean, incredibly well-designed, and neutral, then let the experience of what we want to say and do start to grow within that space. Our website will start with a baseline that feels understandable and clean, like something you've seen before, but over the course of the next few months, it will start to have eccentricities built in, small moments that fall away from your expectations. That's always been our approach with Project 8 as well — we like to make small moves here and there, and the people that notice them are greatly rewarded. Our process has a lot to do with not knowing the answers and just moving forward anyway."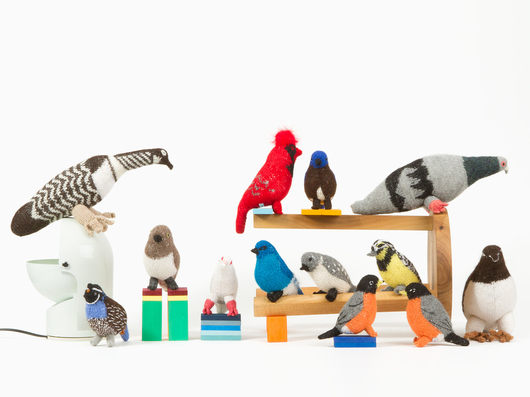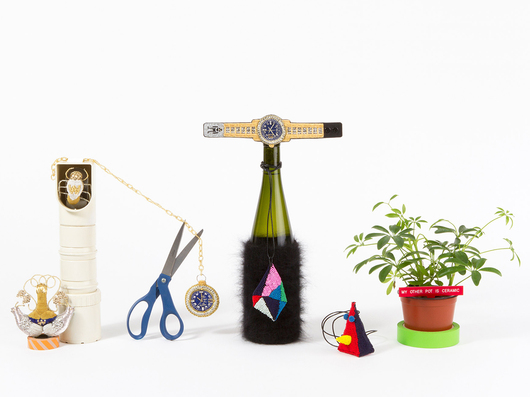 KOIS: "I was photographing every little item for the Project No. 8 website from five different angles, and it was a very long process, and in that process Brian, Elizabeth, and I really got to know each other. In the end they said they needed some horizontal images with a couple of pieces shot all together, so I started taking group shots, but they were really boring. Brian said, 'I don't think this is the right direction, Clemens. It has to look a bit weird — do whatever you want, go wild.' I hardly go wild though; I like the camera straight always. But I started to play around, and to bring in the idea behind my Stacks series, and it all came together. Brian has some great vintage pieces around, and I used those as well: great lamps, a super-cool chair. The objects themselves are also so colorful, the Various Projects birds and keytags, that the overall effect is funny, it's witty.
"For me it was the first time using the Stacks motif a professional way. I'm a slow Austrian sometimes; I never thought of using it for work until this project. It happened because of the way Brian and Eliabeth work with me — they wouldn't have tickled it out of me otherwise. Brian did the Aubock book with me, and there's a weird understanding where we're allowed to say things to each other that we wouldn't necessarily say to anyone else. So there's an openness I felt, and that's why it worked out so well. It was a total fun, beautiful surprise how it all happened."