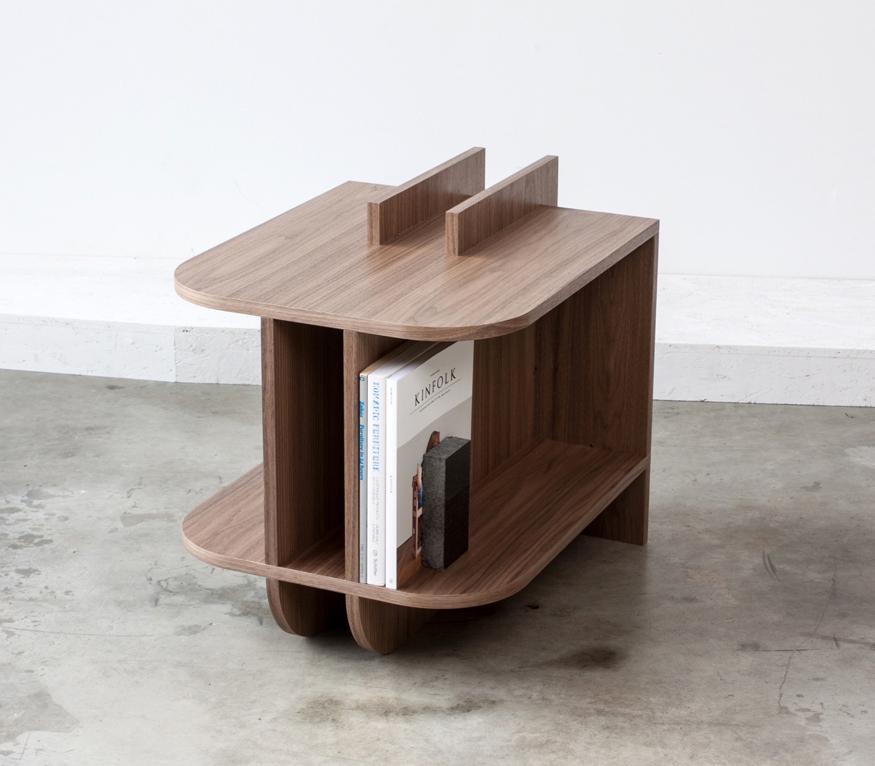 A weekly Saturday recap to share with you our favorite links, discoveries, exhibitions, and more from the past seven days. This week: a website that treats industrial supplies as art, an exhibition that treats styrofoam scraps as furniture, and a side table (pictured above) that comes in three flat-pack, numerically based configurations, each more beautiful than the next.
Discoveries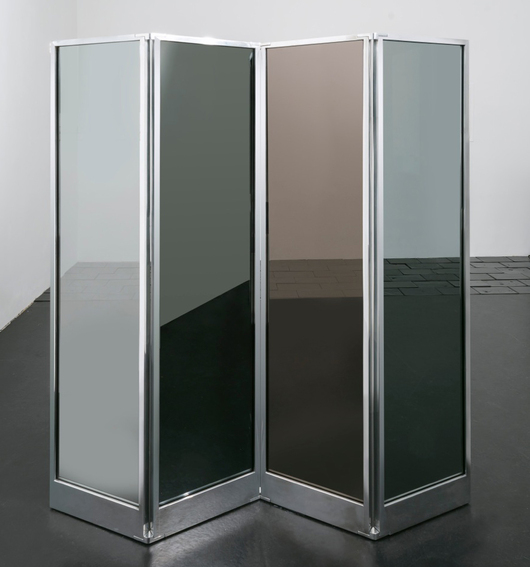 As part of Gallery Weekend in Berlin, which began yesterday, the architecture firm Gonzalez Haase has installed this stunning multi-colored smoky glass divider at the cult store Andreas Murkudis in Potzdamer Platz.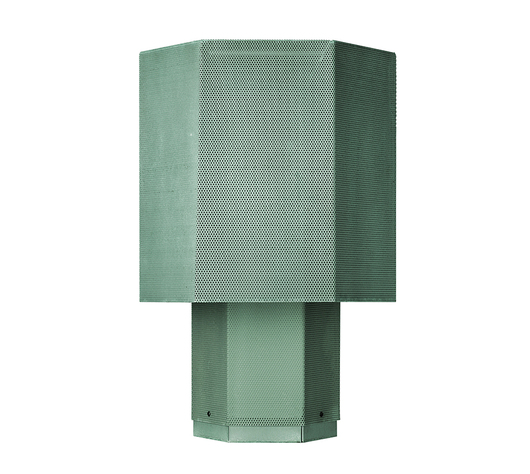 While it's natural to have a deep mistrust for crossover projects — like celebrities putting out music albums, or Diesel creating a home line — the latter has legitimately been releasing some nice pieces lately. We especially love the perforated-metal Hexx lamp, above, from the Diesel Living by Foscarini line.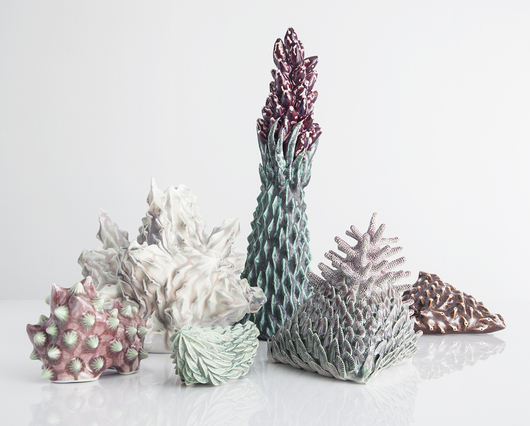 If, like us, you live in New York and have anything to do with design or art, you're probably taking it easy this weekend in anticipation of the insane rollercoaster ride that is the next two weeks — Collective, then Frieze, then NYCxDesign, all in one exhausting, social-agenda-crowding row. The fun begins this Wednesday, with the press opening of the second edition of Collective, which we expect will be even more un-missable than it was last year. The ceramics by Chris Garofalo pictured above will be on view at R & Company's booth, but you can see the full lineup here.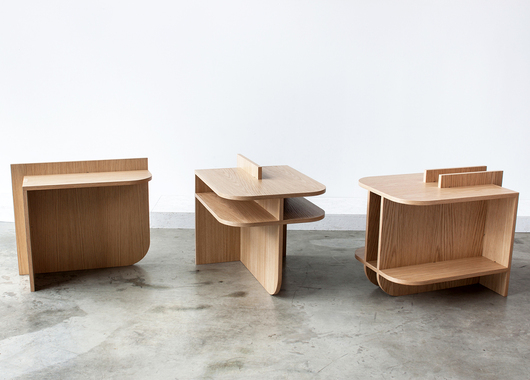 Christopher Stuart of Luur Design sent us images earlier this week of his new Whole Side Table series (also pictured at the top of this story), which come in three versions: 3/3, 4/4, and 5/5, all of which are flat-pack and hardware-free. "3/3 utilizes only three parts, the most minimalistic in form and function. With each added piece (4/4 having four parts and 5/5 having five parts) there is a progression in form and increase in surface area, which adds more functionality," says Stuart's website.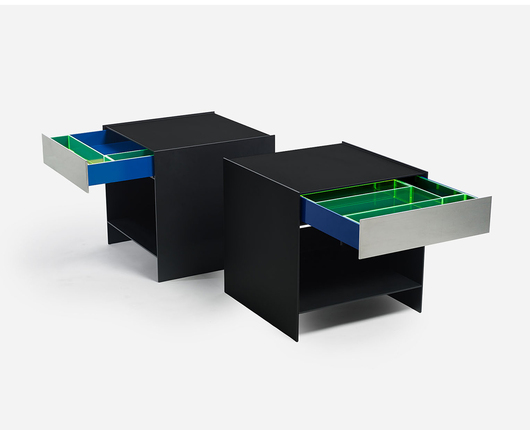 Jonathan Nesci's steel Lividi nightstands are substantially more complex in their construction, but have a similar simplicity of form — at least until you open their drawers. The pieces were produced for a private client through Casati Gallery but are now available for sale on 1stdibs.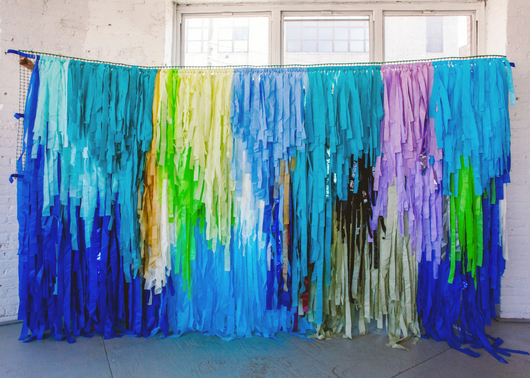 We think the new party rental site Patina is kind of genius. Not only does it rent amazing vintage furnishings and props for events, it also pairs up with contemporary designers for collaborations like these 13-foot-long streamer walls by the Color Condition, which come in multiple colors and configurations and can instantly jazz up your party for a cool $900 per pair.
Links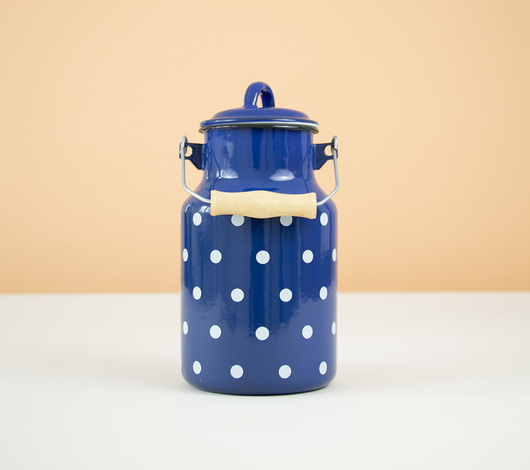 The Warsaw-based magazine Thisispaper launched its online shop last year with an in-house line of leather goods and a curated selection of housewares, but it grew so much that the founders decided to re-design and re-launch it this month. The new site has lovely peach still-life shots and tons of simple everyday accessories and objects like this polka-dot enameled-steel milk jug.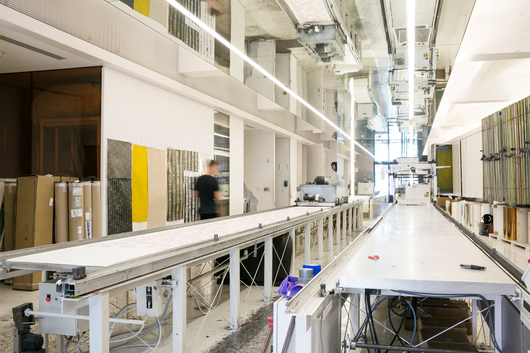 Refinery 29 posted a great slideshow and interview earlier this week with Brooklyn's Flavor Paper, which has a showroom and factory on Pacific Street in Boerum Hill.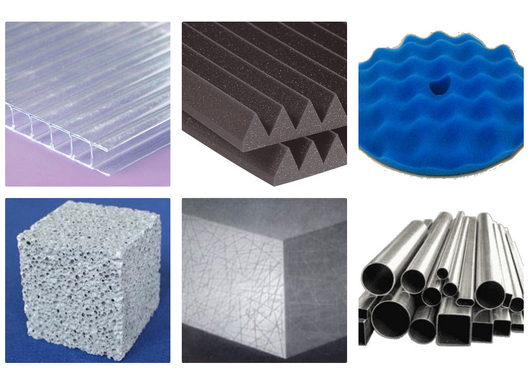 Perhaps our favorite discovery this week, though, was the blog Stock, which has no about page but appears to be a procession of stock photos culled from industrial-supply catalogs. The textures, shapes, and colors are so gorgeous you'll find yourself drooling over it, then shuddering when you realize just how much this weird internet-aesthetic trend has warped your brain. OMG, insulation foam! Wait…
Events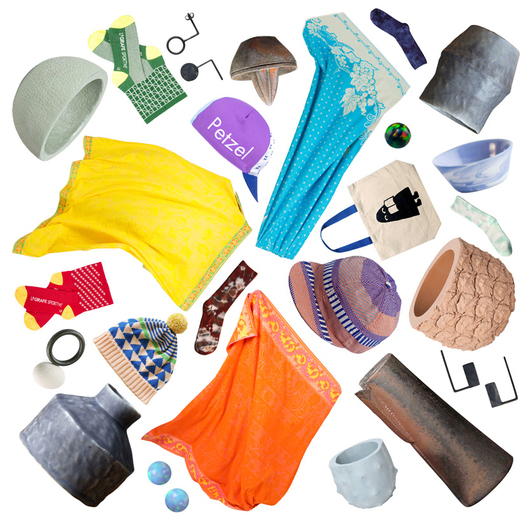 Saturday is almost over, but if you're based in New York, you have one more day to check out the Bazazas pop-up shop in Dumbo, which is the first IRL appearance of the online shop we featured back in February. It's being held at 20 Jay Street, Suite M09, from 10:30AM to 7PM today and tomorrow.
Exhibitions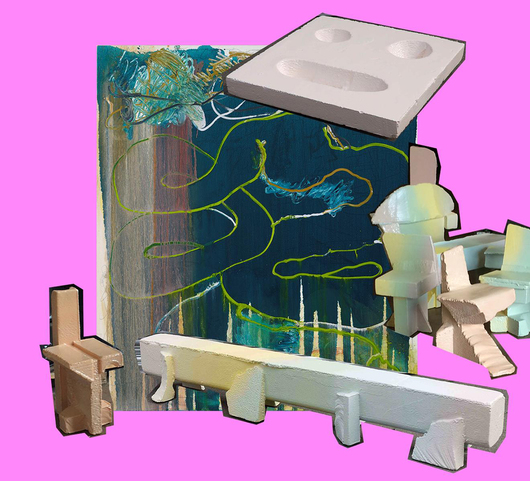 If you're based in London, on the other hand, we'd encourage you to spend the day tomorrow checking out the new exhibition at Kate MacGarry gallery, which opened yesterday: "Luke Gottelier & Max Lamb, Paintings & Furniture." Says the gallery of the pairing: "Both bodies of work employ a very direct and physical approach – each piece in the exhibition was created in one day.  The works in the show are characterised by the primitive, physical process of their creation." Gottelier's contribution is a series of crude paintings featuring faces, while Lamb's furniture is made from "offcuts of expanded polystyrene accumulated over 8 years of working with the material."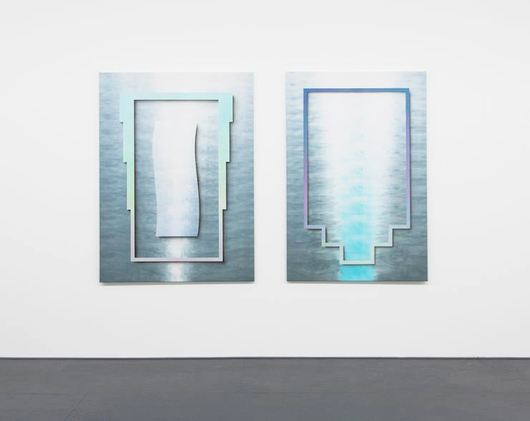 These paintings are from a new solo show by one-time Sight Unseen subject Evan Gruzis, at Duve Contemporary in Berlin. Called "Atavistic Zen," the show sees Gruzis focusing on the frame, and frames within frames, as well as his "recent experimentation with materials," says the press release. "Textile dyeing techniques are incorporated into his canvases and his works on paper reveal an acute focus on surface and texture."
Instagrams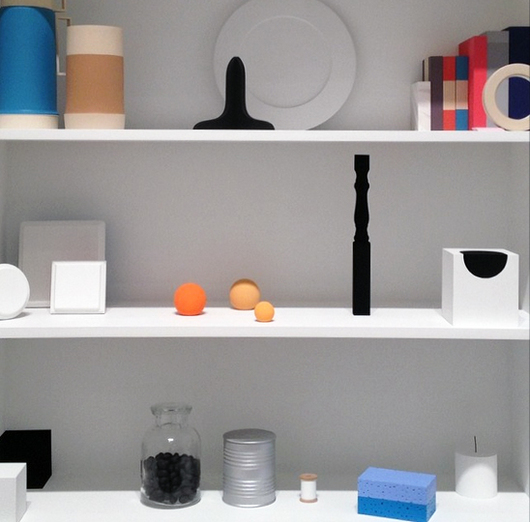 Another great exhibition we spotted on the Instagram feed of Canadian artist Micah Lexier is the group show "Communicating Vessels," on view through May 11 at the Blackwood Gallery in Mississauga, Ontario. Pictured above is a shelf full of works by participant Roula Partheniou.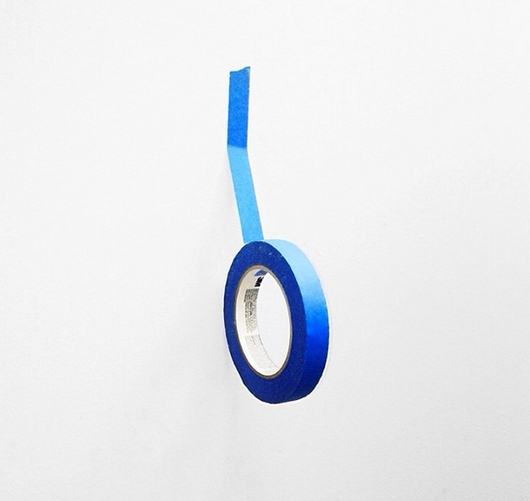 This shot caught our eye when we saw it on the feed of Seattle photographer Charlie Shuck — whom we recently featured on Sight Unseen as part of Seattle Week — although now that we look at it again, it reminds us of what we said above about the website Stock, in a way. Very Baader-Meinhof.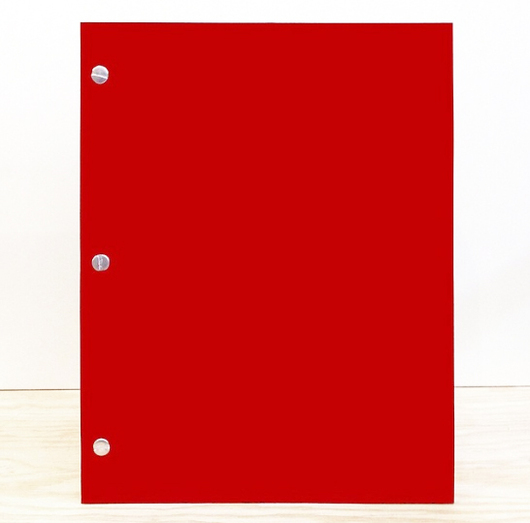 The same minimal graphic quality of Schuck's photo drew us to this shot, on Karma Books's feed, of Collier Schorr's 8 1/2 Women.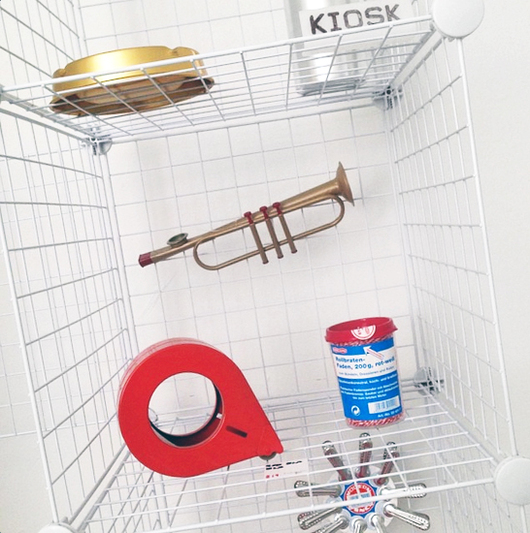 Picking up the same color scheme this week was this little styled display by the recently (and tragically) shuttered New York everyday-goods purveyor Kiosk, which will reopen May 8 at its new location: 41 Union Square West, #925. You can also shop Kiosk's collection at Sight Unseen OFFSITE May 16-20, where they'll be hosting a mini pop-up!