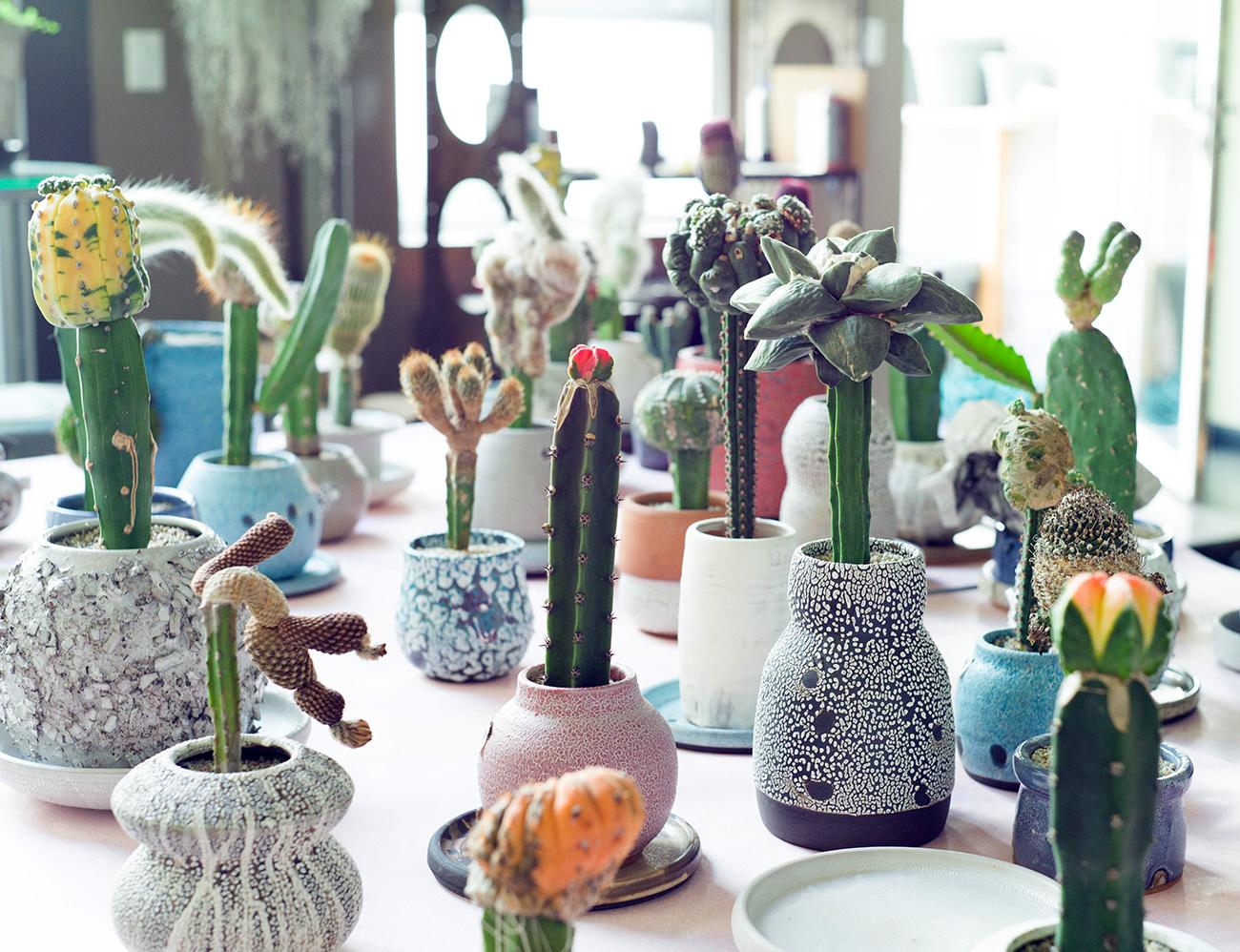 A weekly Saturday recap to share with you our favorite links, discoveries, exhibitions, and more from the past seven days. This week: a perfect marriage of plant and pot, a permanent home for a previously nomadic gallery, and a ceramic series inspired by the Fantastic Four.
Exhibitions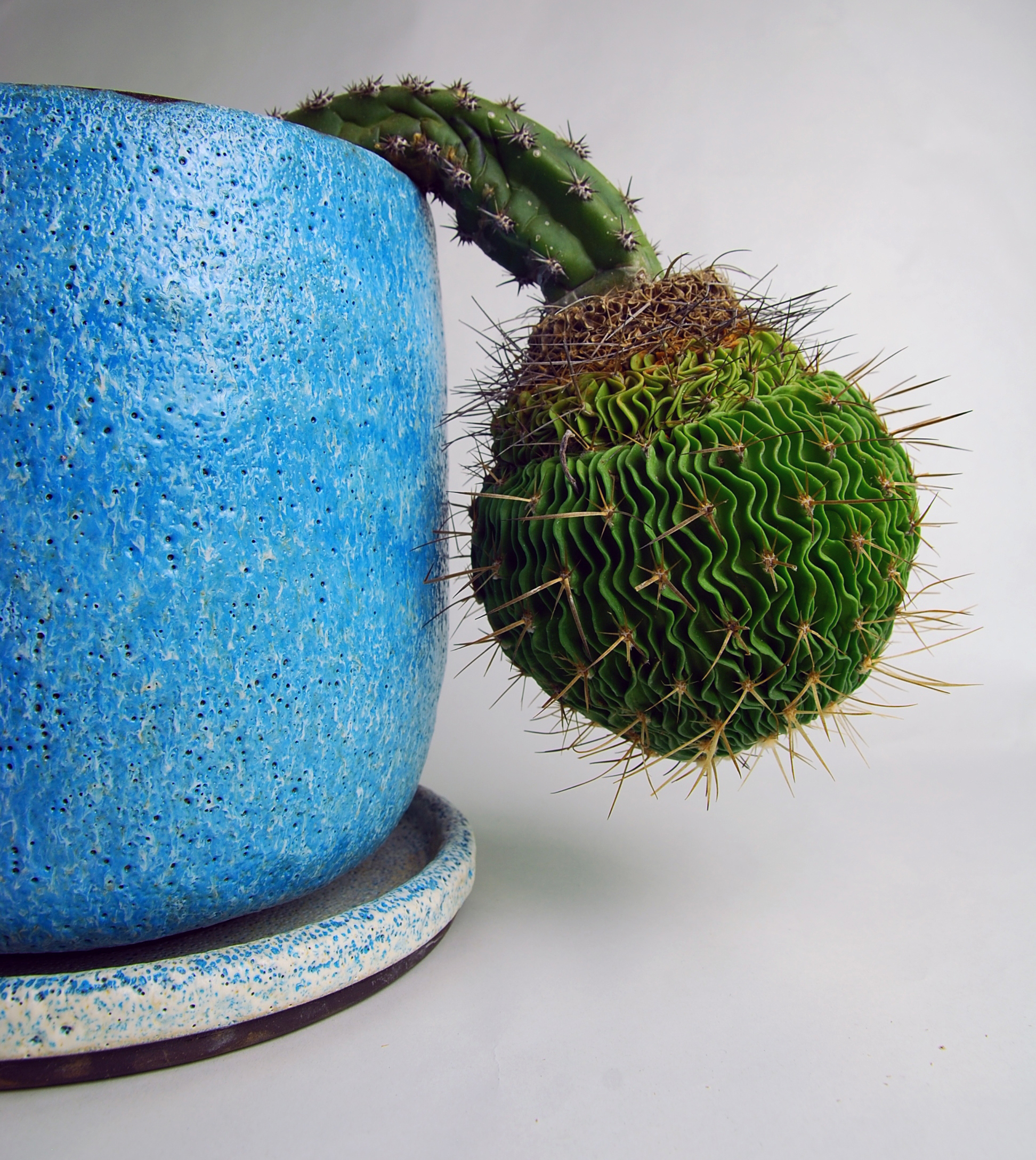 The best thing we've seen in a long time is an exhibition that opened this week at the Los Angeles shop Chariots on Fire. The shop commissioned new pots from Adam Silverman to be filled with plants from Kohei Oda, owner of the Japanese plant store Qusamura. Oda often resuscitates plants that might otherwise be considered damaged, and though the two worked independently, the plants' oddball shapes are a perfect match for Silverman's bizarrely textured vessels. (Check out more of the collection at the top of this post!)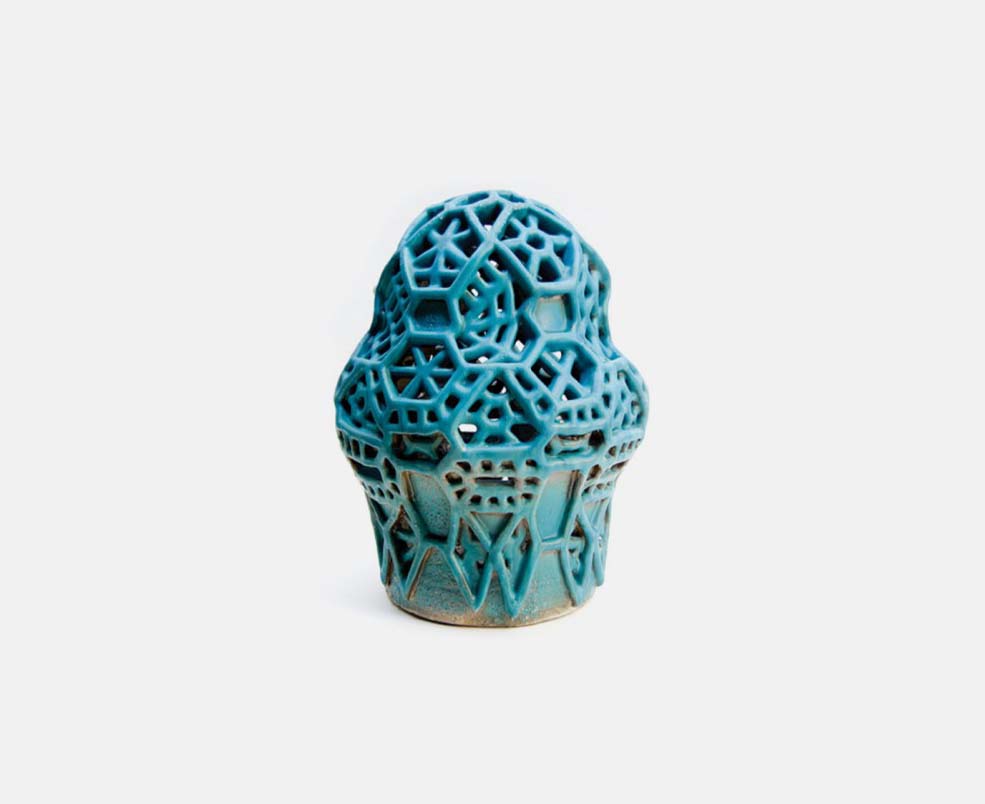 Best known for remaking everyday objects like milk crates and blenders in glazed ceramic, the Los Angeles–based artist Matt Merkel Hess went a totally different route for his new show, which opened last night at Chicago's Volume Gallery. Called "Things," the new pieces are literally inspired by the comic-book character The Thing, whose skin was transformed by cosmic rays into a craggy, rock-like hide. The gallery statement reads: "Created from inanimate clay, Merkel Hess' Things begin their life on the wheel. Once the initial form is created, it is altered, carved and pierced, taking on characteristics that are both abstract and familiar. The pieces are then fired and glazed, undergoing a permanent transformation in the kiln that echoes Benjamin Grimm's own transformation into The Thing."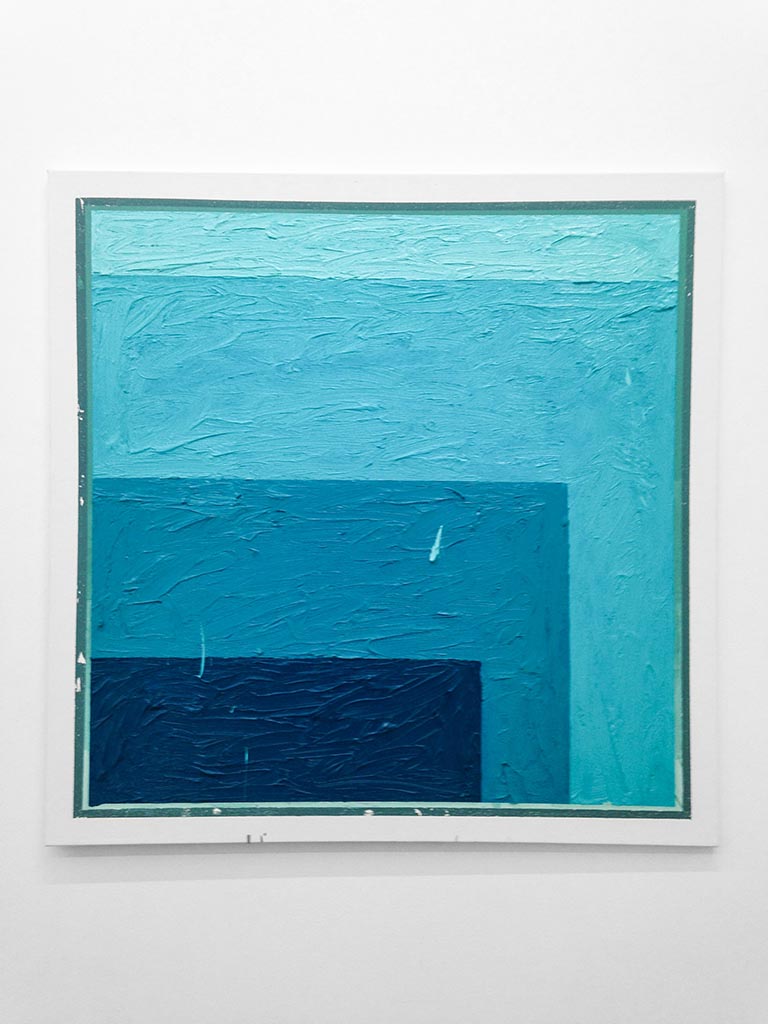 Also in Chicago: a great group exhibition called New Tenets in Geometric Abstraction, curated by Michael Jefferson of Wright Auction House, with work by Samantha Bittman, Peter Demos, and Russell Tyler, whose painting is shown above. The exhibition, at Paris London Hong Kong, explores "the phenomenon of physical optics in the painted surface."
Events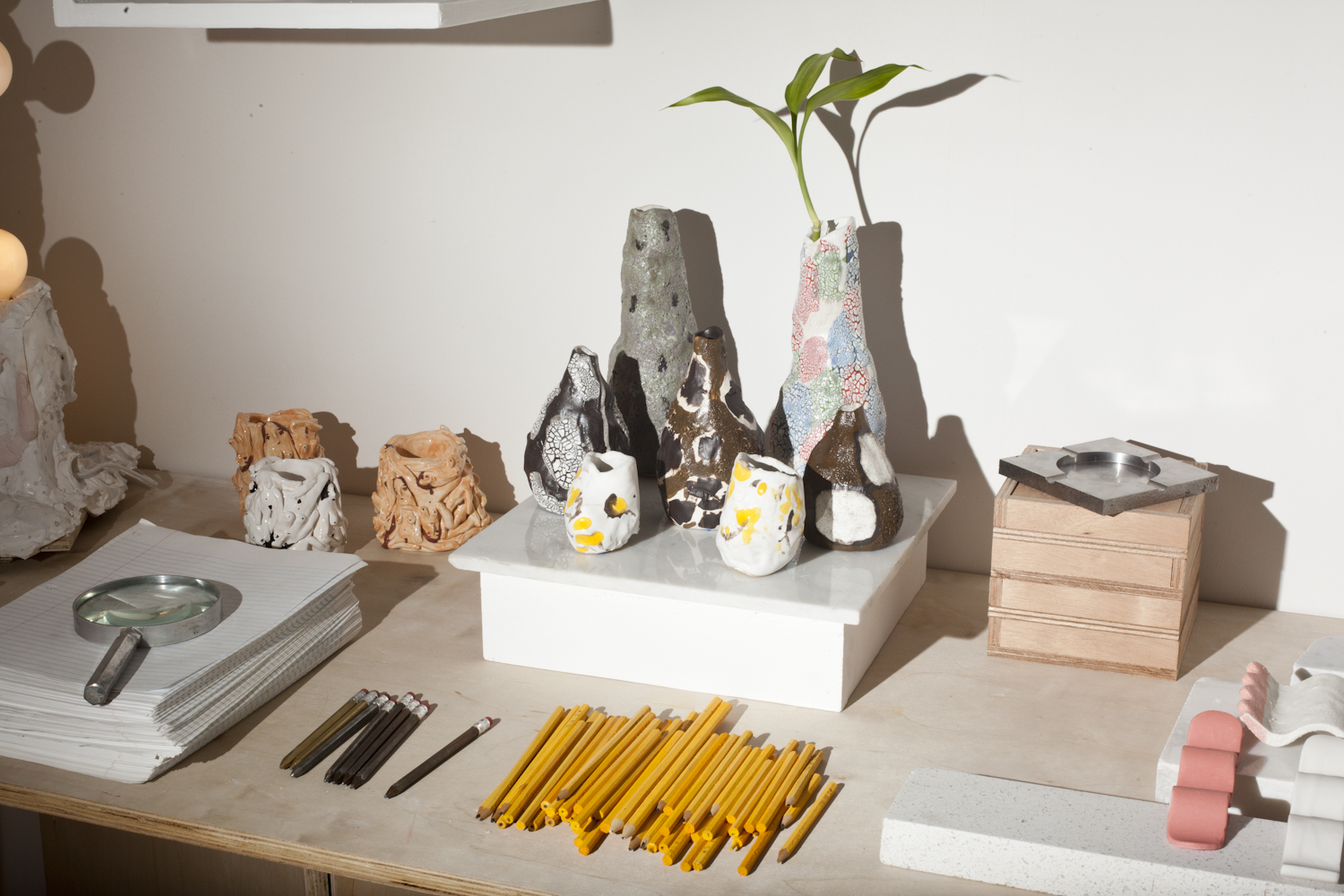 You might remember last fall, when we hosted our Back 2 Cool pop-up with Zoe Fisher and her brand-new Handjob Gallery Store. We're so happy to announce Zoe found a permanent space for the shop inside her new venture, the Brooklyn-based 99¢ Plus Gallery. For the gallery's first show, nine curators chose 11 artists each to donate a small art object. "By pricing each work between $9.99 – 99¢, we hope to make art available to anyone and make the art buying experience as inclusive as that of a 99¢ store," the gallery owners write.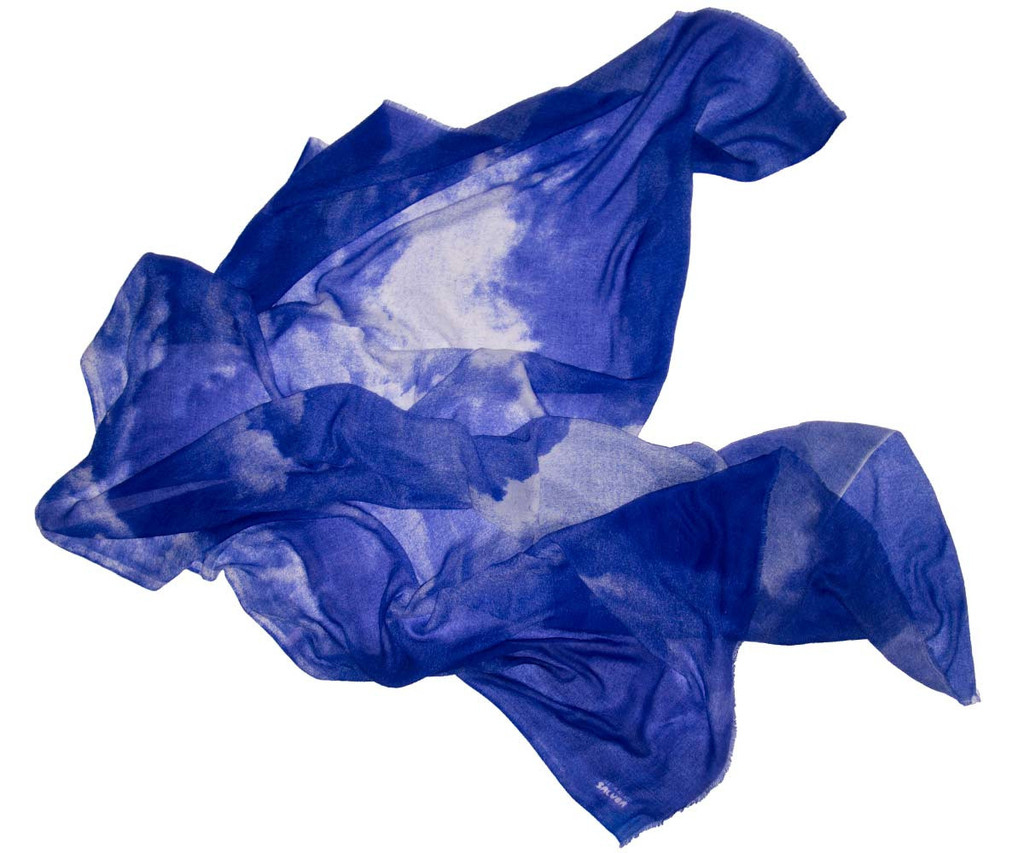 Salvor, one of our favorite shops, is having a mega-sale today as owner Ross Menuez clears out the Lower East Side space to make room for new collections and collaborators. The pretty cashmere scarf above is only 40 bucks!
Discoveries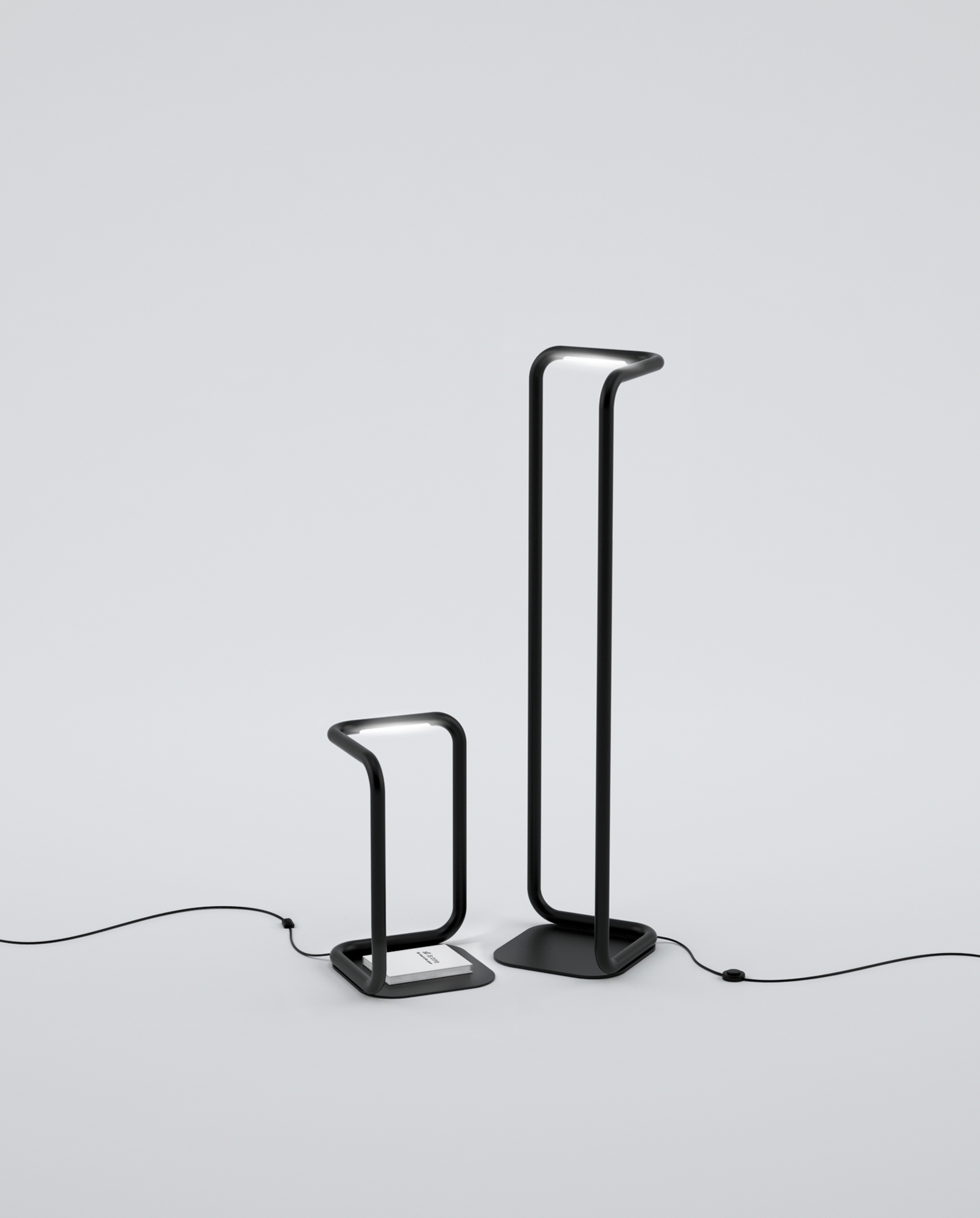 Cute designs in our inbox this week from Russian designer Maxim Maximov, whose tubular metal lamps would make an excellent side table/magazine stand/light combo.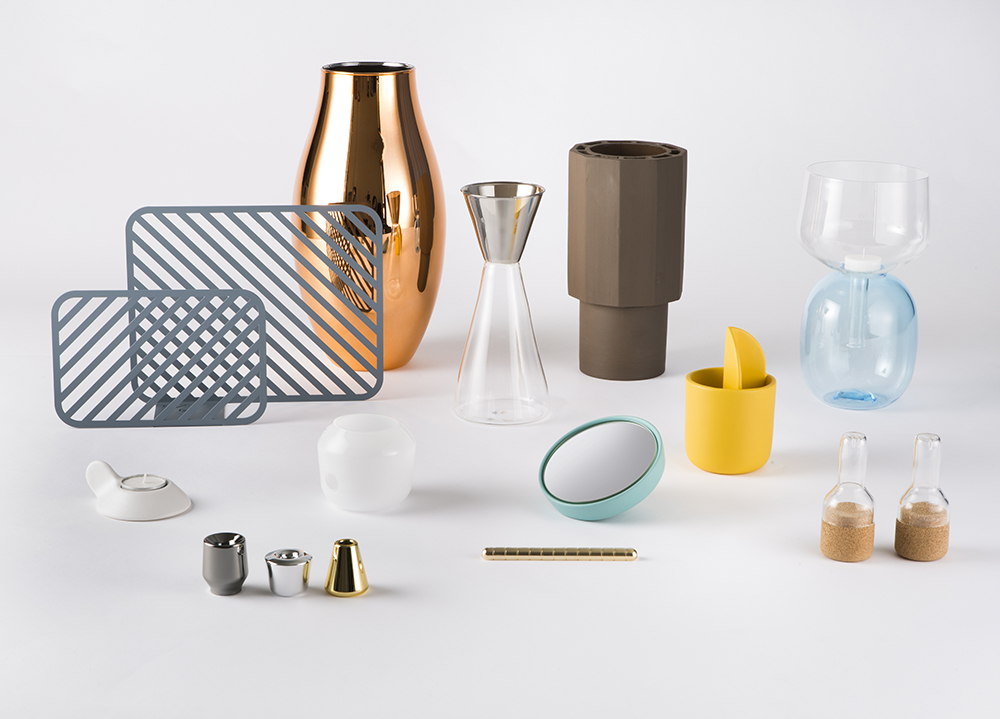 Will we ever be done recapping all the great stuff we saw in Milan? Probably not; the point of the fair is to find enough wonderfulness to inform our story decisions for a whole year. This brand's gone and helpfully described themselves for us: Called Something Good, the Italian brand introduced new objects by Oscar Diaz, Tomas Kral, and Odo Fioravanti at Rossana Orlandi.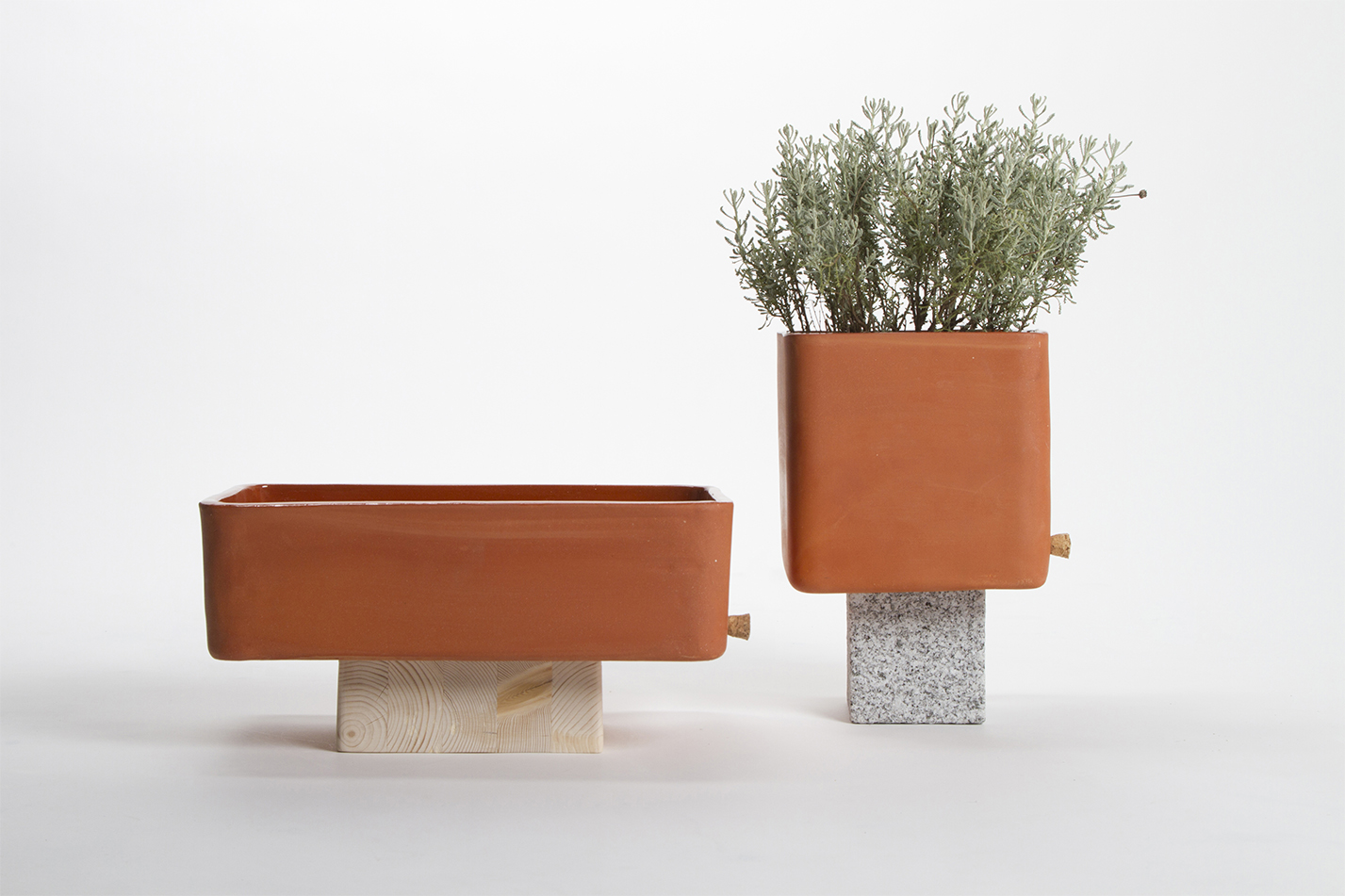 We also missed the Terracotta Everyday exhibition held at Superstudio Piu, which featured 10 young Italian designers working with local craftsmen in terracotta to create simple objects for everyday use. Love these mixed material planters by Rui Pereira.
Links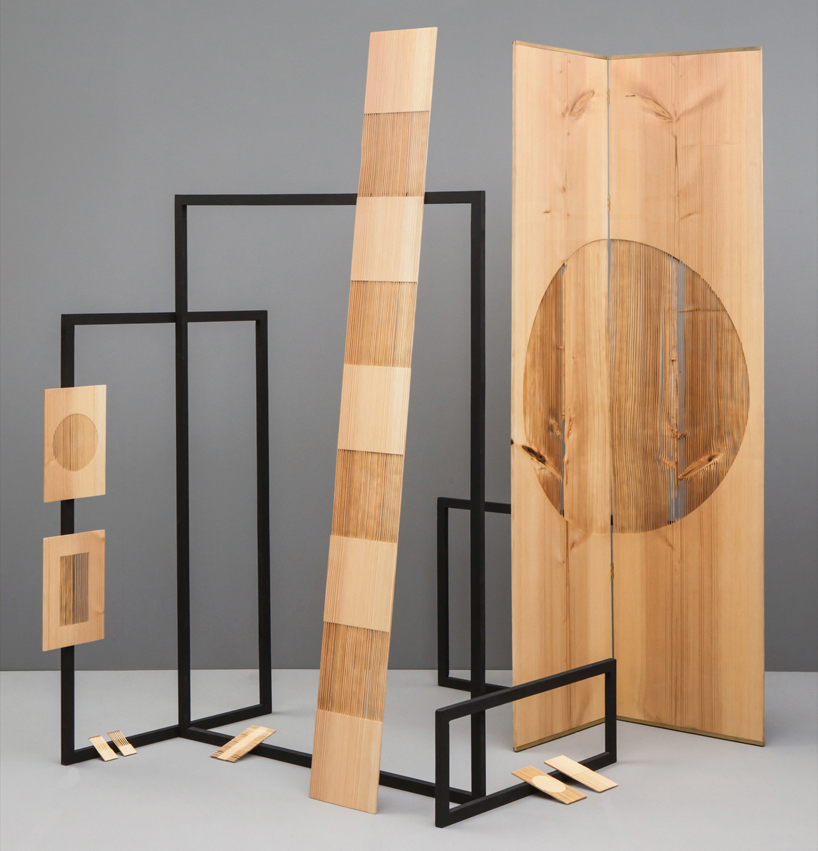 We've been meaning to publish photos of this stunning new work from Dutch designers Lex Pott and Woes Van Haaften of New Window, but Designboom beat us to it. The two designers collaboration on The Diptych Collection, a series of objects made by sandblasting pieces of wood to reveal the annual rings of a tree. Each object comes from the same 53-year-old Douglas fir, and sandblasting leaves behind the hardest woods. In the image above, each line corresponds to one ring on the tree.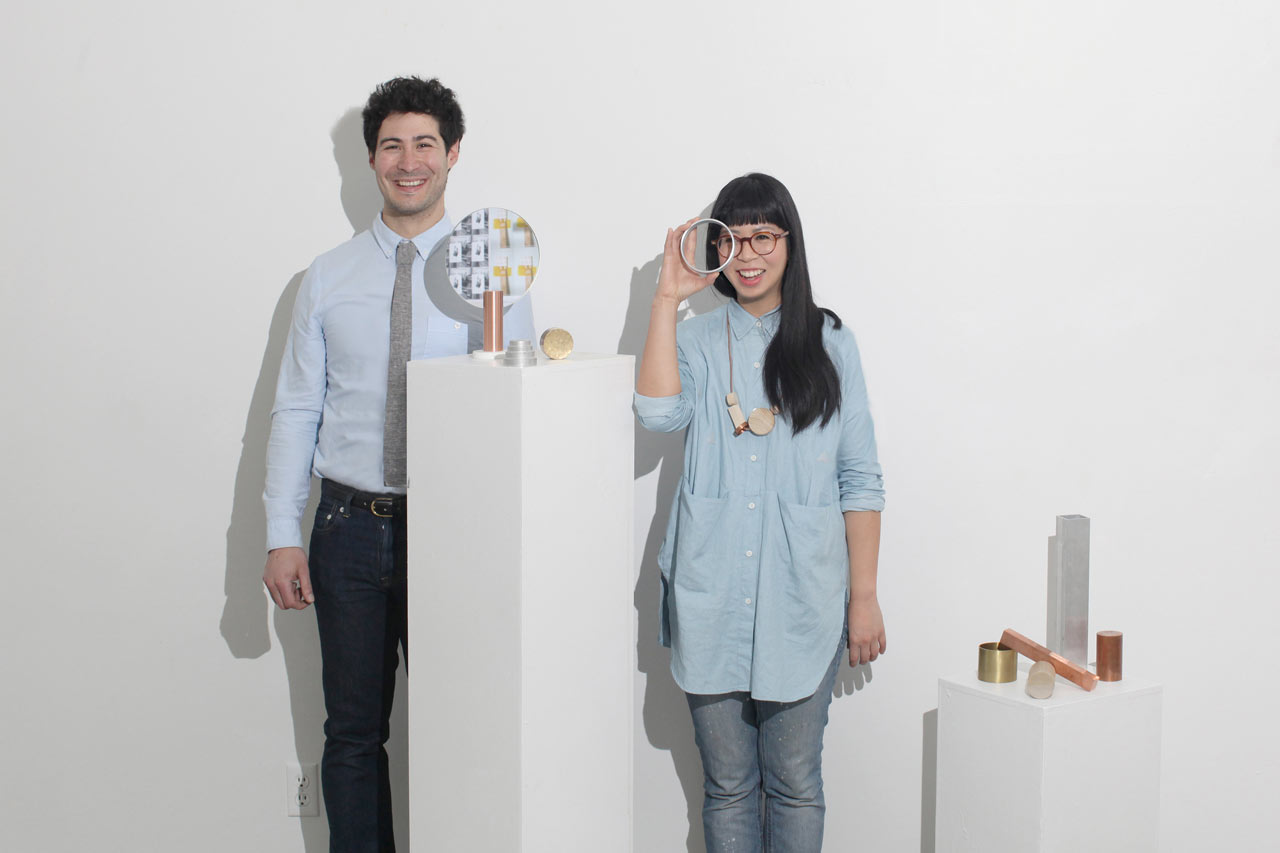 But enough about Milan! Did you know that our own event, Sight Unseen OFFSITE, is launching in just three weeks? Over on Design Milk, there's a great chat with one of our favorite exhibitors, Ladies & Gentlemen Studio, who's showing with us for the third year in a row. Get to know the Seattle duo a bit better before you see them in person soon!
Instagrams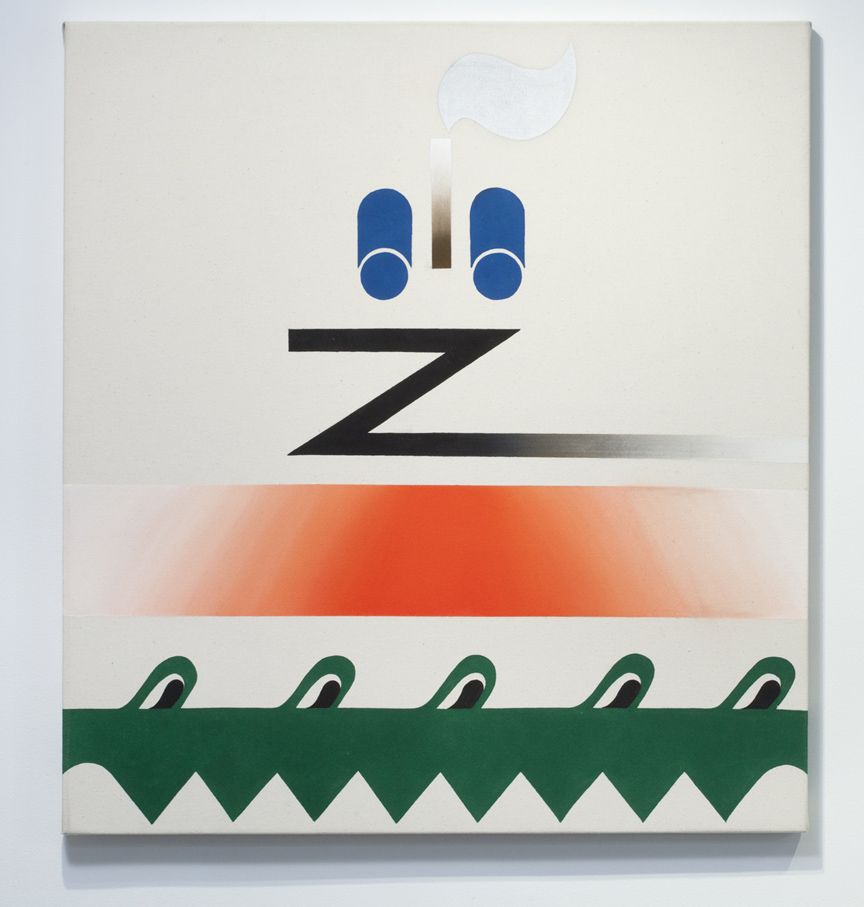 Matt Olson from ROLU (@rolumatt) introduced us this week to the young Los Angeles artist Math Bass, whose work is much friendlier than her artist statement makes it sound. When we did a little digging, we found out that she shares one of ROLU's main influences: the late, French text artist Guy de Cointet.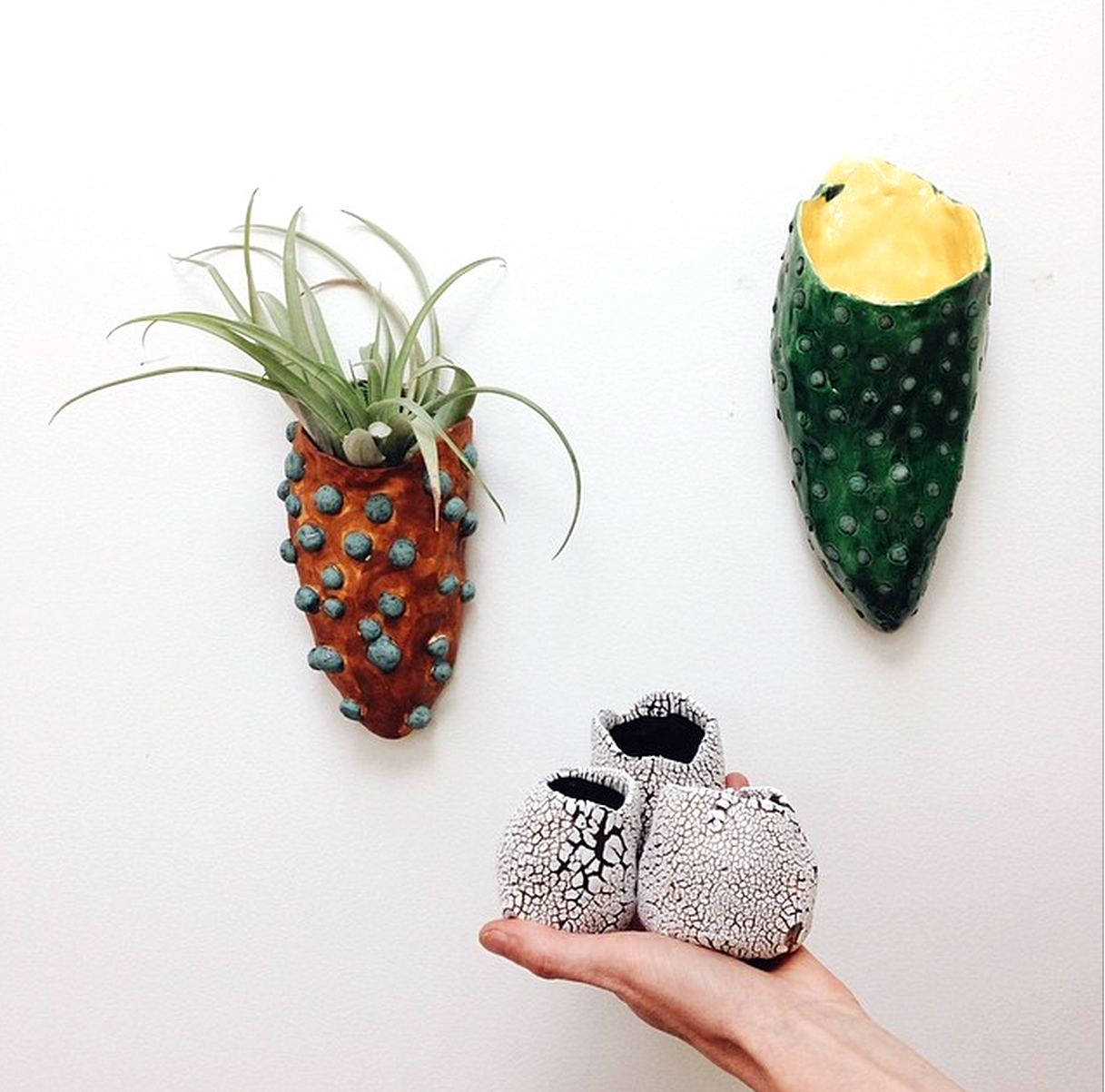 Though the prospect of a trip to Australia seems very far away, one of our first stops if we ever get there is going to be Mr Kitly (@mrkitly), the Melbourne-based shop and gallery whose obsession with plants and ceramics surpasses even ours. This shot above is of the shop's exclusive wall vase editions with Jessica Hans.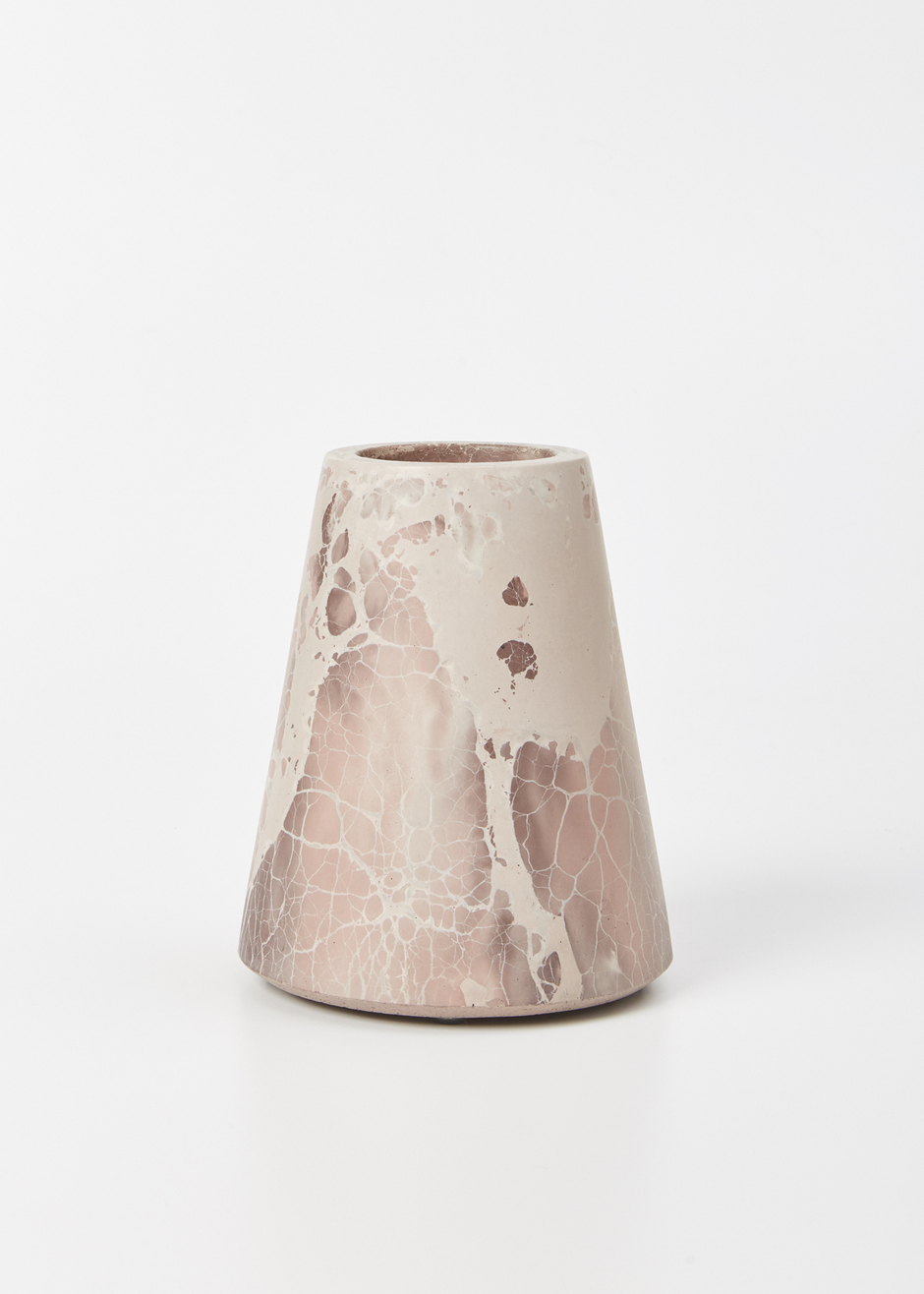 Instagram also introduced us to the amazing work of Concrete Cat (@concretecat), a Canadian design collective that specializes in all concrete everything — from cast-concrete fireplaces and countertops to these sweet marbled vessels, above.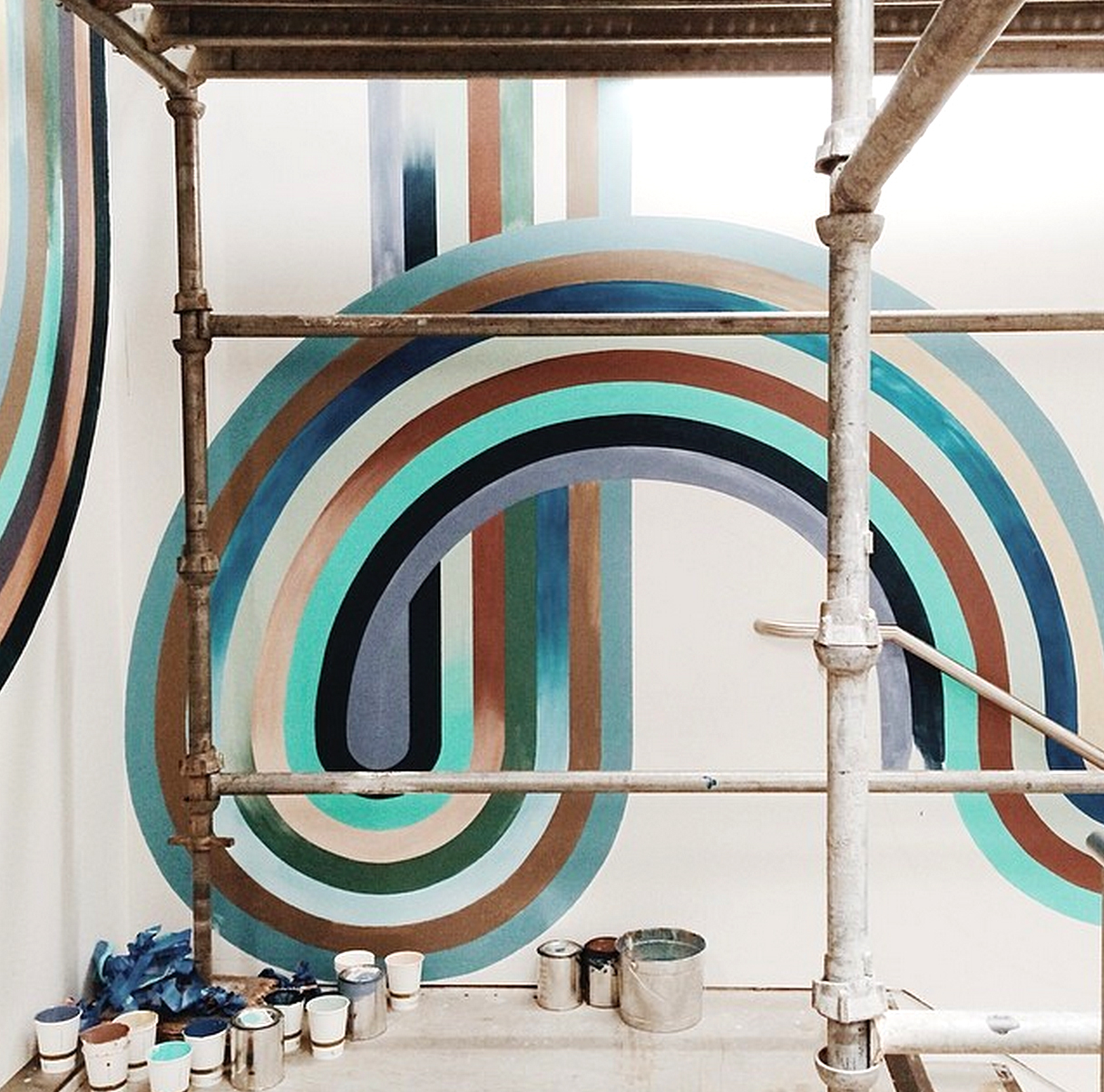 We were already huge fans of Serena Mitnik-Miller's (@maraserene) precise linear watercolors, and this week we found out she's taken that idea to the next level: She's currently working on a large-scale mural at Facebook HQ. We kind of want this in our own staircase!
Pins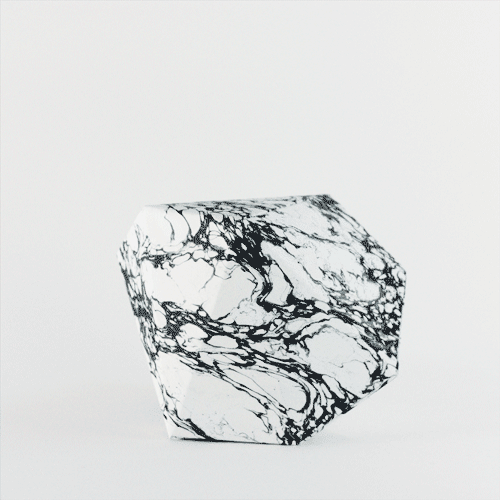 Finally, our moment of Zen came this week from one of our favorite mega-pinners, the Italian stylist Tiziana Tosoni. My French is a bit rusty, but these appear to be small sculptures made from marbled paper affixed to a gem-shaped substrate. In any case, hypnotic marbled dancing gemstone = WIN.