09.30.14
Our Top Picks from the 2014 New York Art Book Fair
Anyone who believes that publishing is dead should try attending the New York Art Book Fair on a Friday afternoon — neither day jobs nor the gorgeous weather nor the fact that the big public opening was the night before made it any less of an unequivocal mob scene at the start of this past weekend, when we spent four hours squeezing through its hot, sweaty warrens in pursuit of interesting things. We don't consider ourselves aficionados of the independent press scene, but there was still plenty for the armchair enthusiast to discover, which is part of what makes the fair so darn popular: In addition to scores of obscure art books and rare editions, which you could spend a lifetime or two attempting to browse, there are also great prints, installations, ephemera, tote bags, and even ceramics, like the paper-holders by Bjørn Mortensen of Apis Press that are pictured above. We're sure we missed at least half of what was actually on offer, but we've catalogued the rest of our favorite finds here, and are already looking forward to attending the fair's next iteration, in Los Angeles.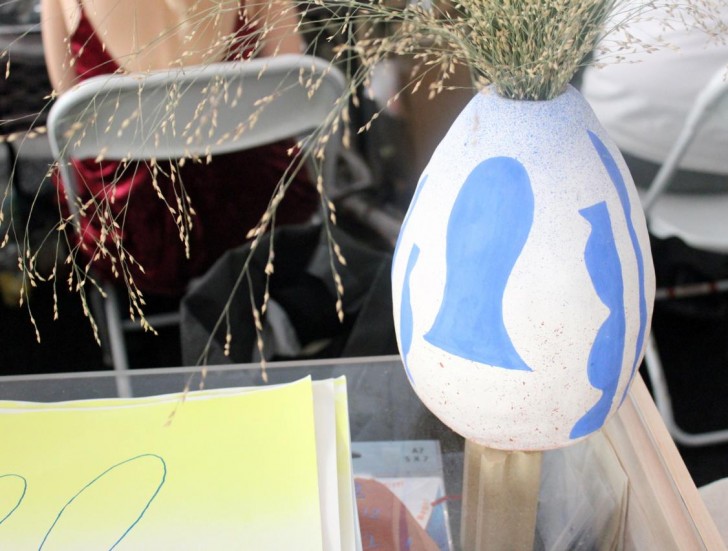 One of our favorite discoveries at this year's fair was Slow Editions, a Canadian publisher of prints and publications. Manning the booth was one of the press's founders, Eunice Luk, maker of the cute ceramic vase shown here.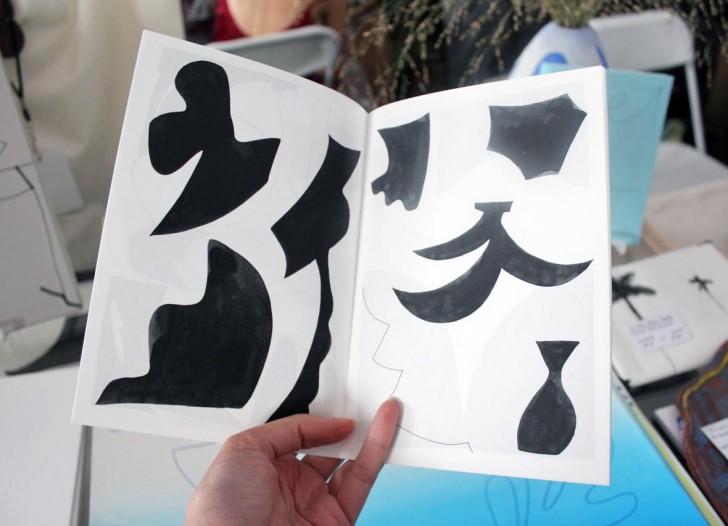 Luk also made this small book full of shape-y silhouettes…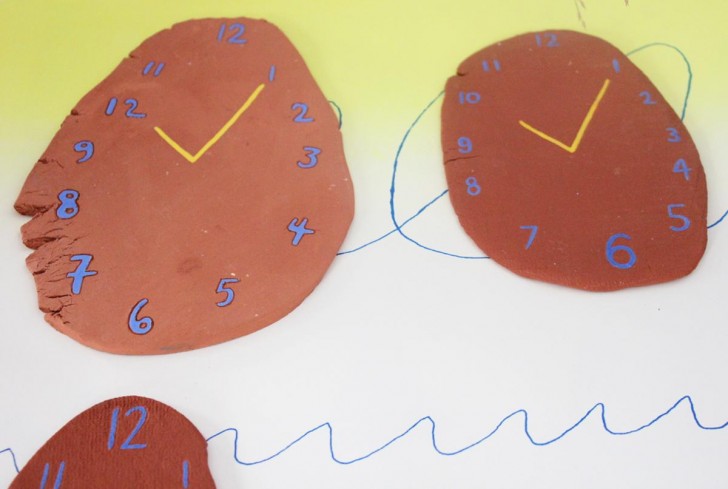 …And these limited-edition ceramic clocks, called "It's Only Five After Ten," which you can purchase in Slow Editions's online shop for 30 CAD.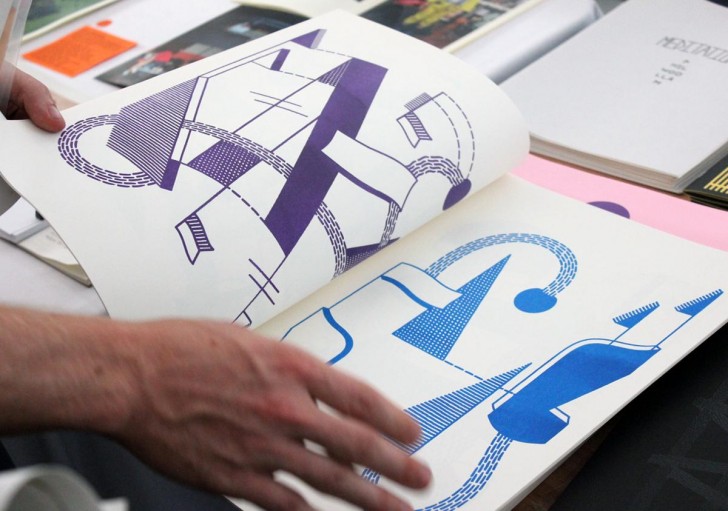 A stranger perusing a book of illustrations by Toronto artist Phil Woollam.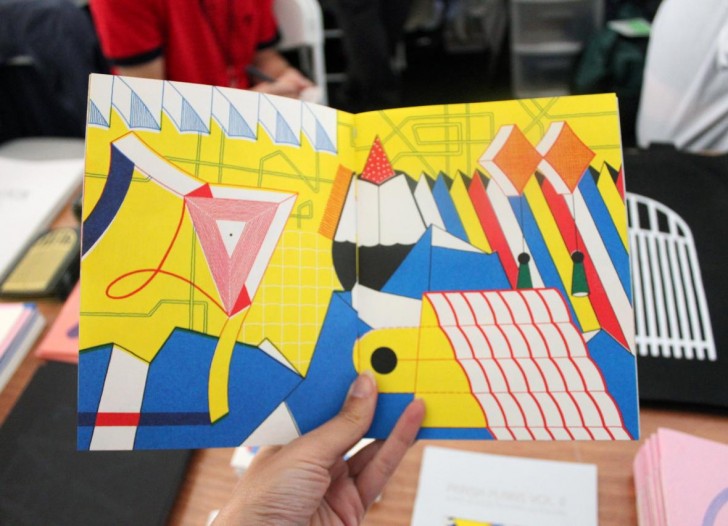 Also on view at Woollam's booth was a copy of the second volume of Perish Plains, a series that pairs two artists to collaborate on "20-30 pages of abstract landscapes and environments." Woollam's partner in the endeavor was Ryan Dodgson.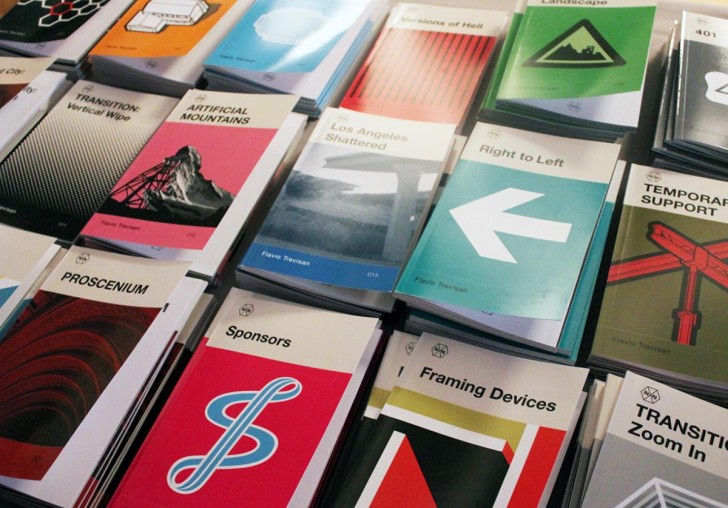 We loved the covers of these slim, eccentric volumes by Hex Editions, each of which spends a few pages covering a single topic before giving way to a blank notebook.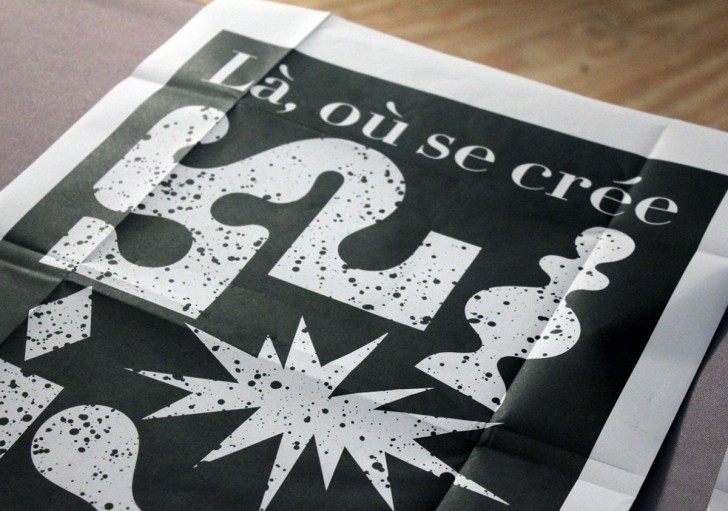 London arts magazine The White Review had several back issues for sale at its booth, but we gravitated towards no. 9 — not for the Hunter Braithwaite essay on swimming pools or the illustrations by Marcel Dzama, but for this pretty cover art, by Raphael Garnier.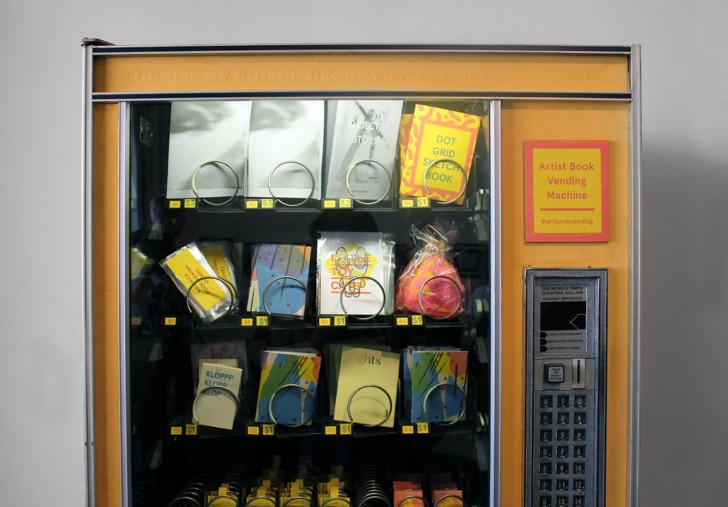 Standing sentry in the entrance to MoMA PS1, where the book fair is held, was this Artist Book Vending Machine, which was full of colorful goodies.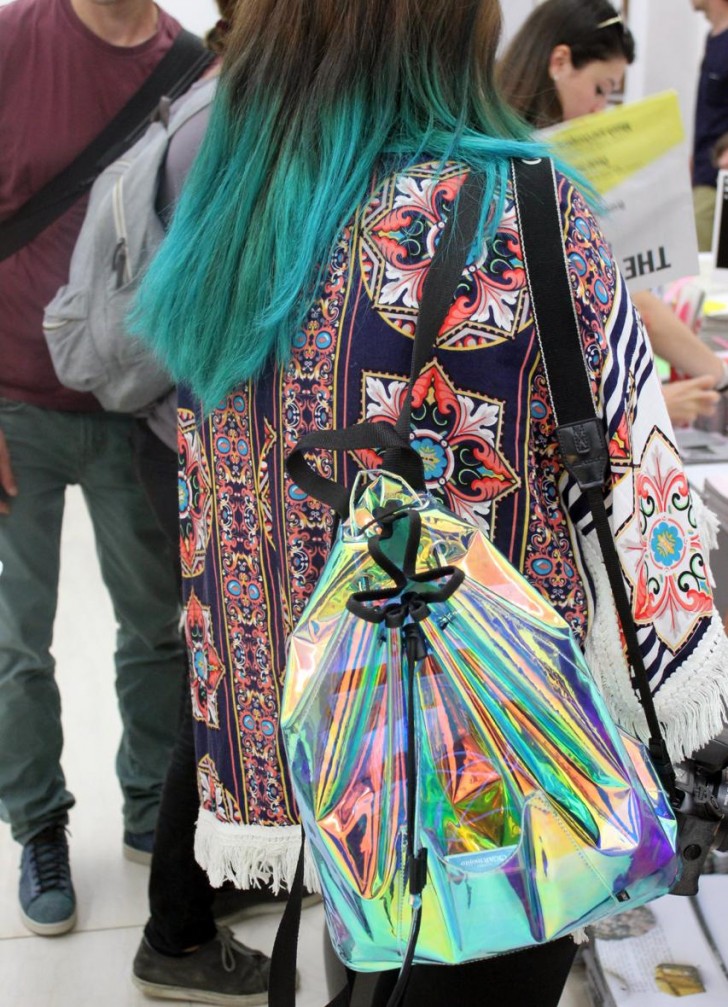 Even more colorful was this stranger's ensemble, which we surreptitiously snapped a photo of like some kind of book-fair Sartorialist.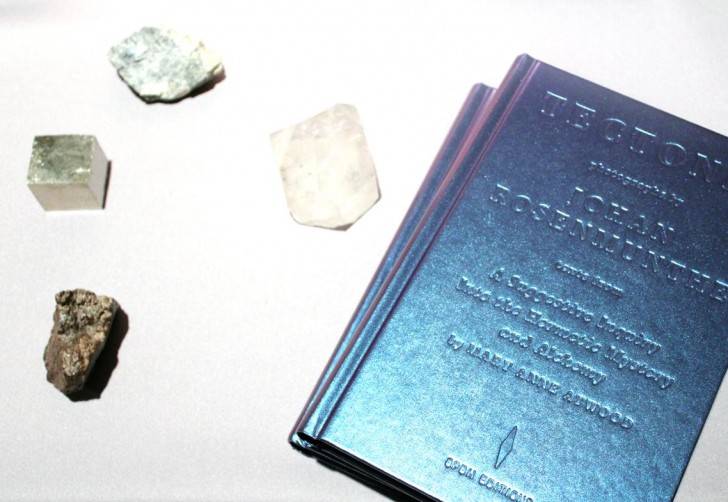 The award for our favorite book cover of the weekend definitely went to this luminous beauty, which our photo did not do justice to: It's a book of photographs by Johan Rosenmunthe, put out by a press called SPBH Editions — as in, "Self Publish, Be Happy." Ha.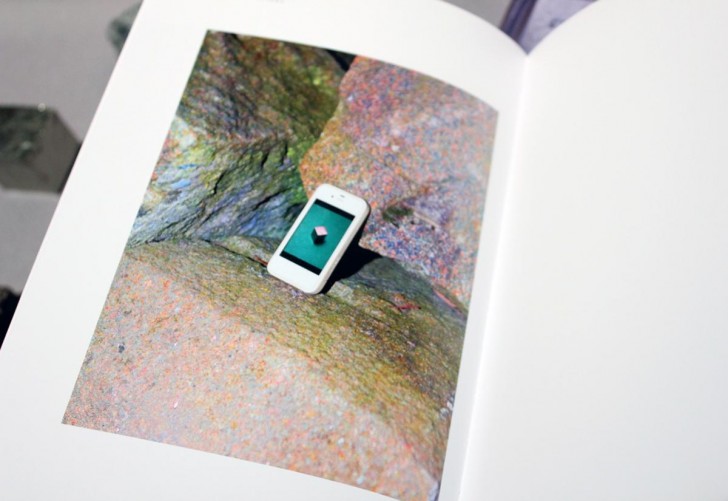 A peek inside the book. See more images from it here.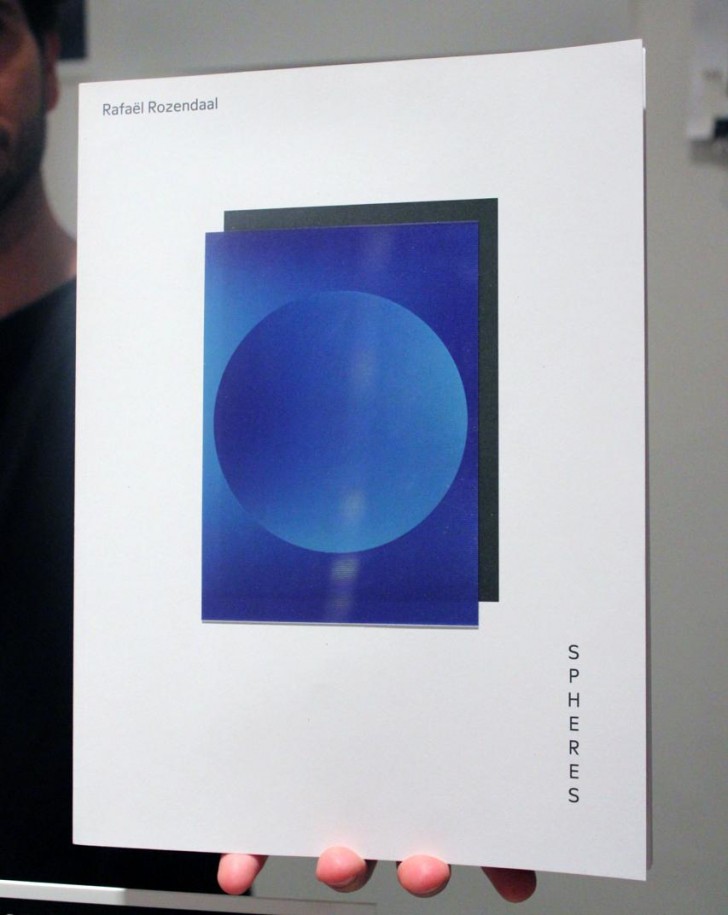 Internet artist Rafaël Rozendaal had a new book out with Spheres Publication that had another covetable cover, with a blue lenticular postcard affixed to the front.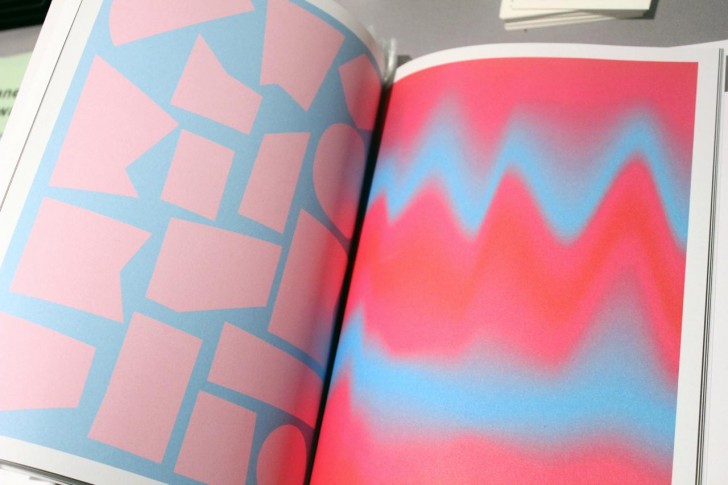 Inside the book, which was full of vibrant Photoshop illustrations (see more here).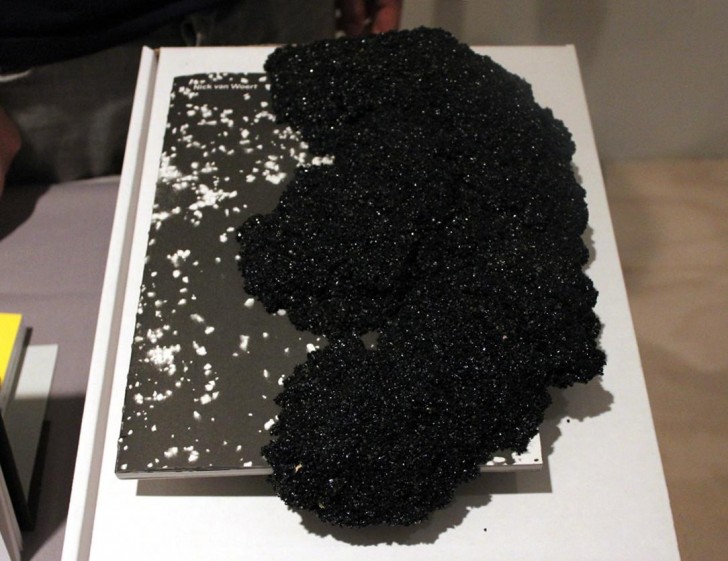 Spheres was also launching a new publication of work by artist Nick Van Woert (whose studio we documented last year), one of which was embedded in a blob of Van Woert's signature coal slag material.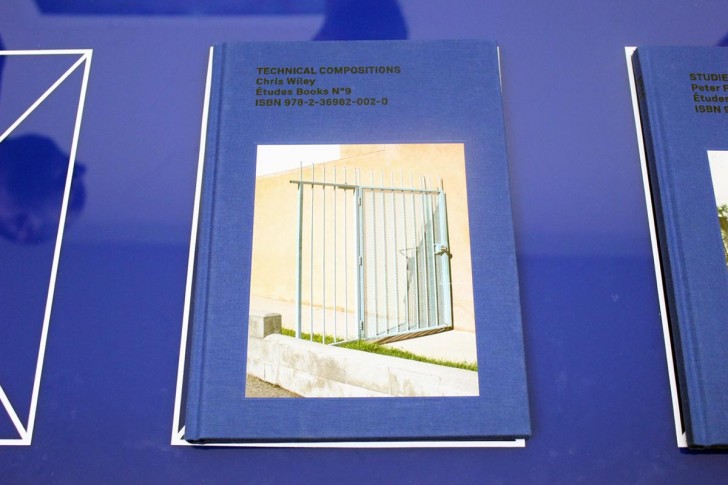 Etudes Studio presented a smattering of titles from its in-house imprint; our favorite was this photography book by Chris Wiley, which — in all honesty — looked like an Instagram feed come to life. But, like, in a good way.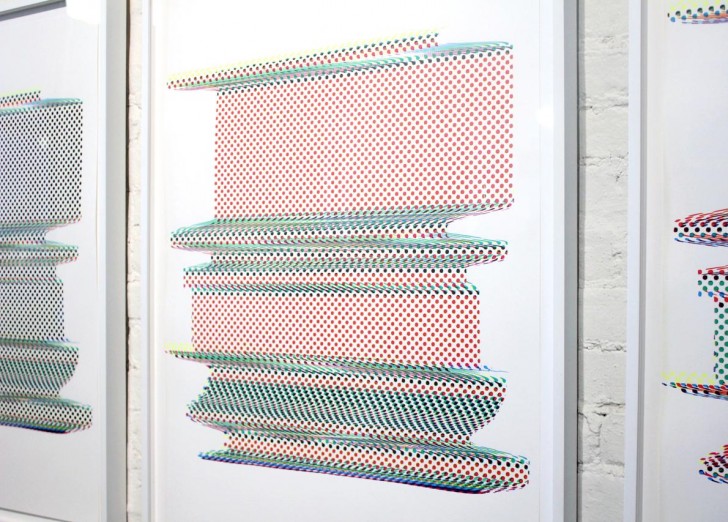 A trio of Sara Cwynar prints commissioned by Printed Matter.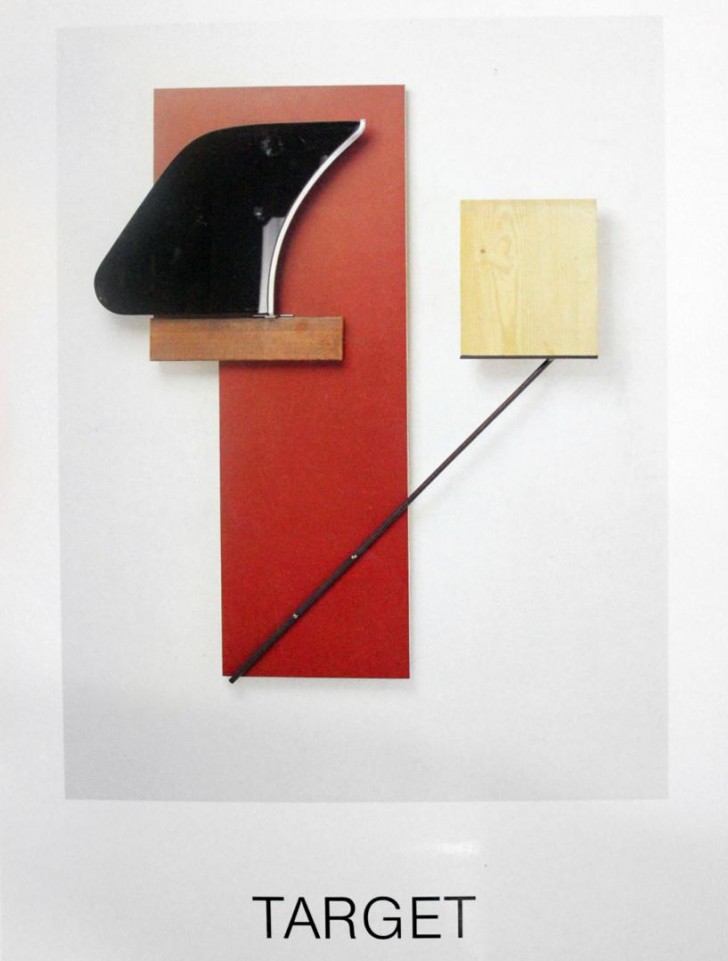 Karma books pulled a pretty cool move by devoting most of its booth to a sample sale of sorts — old overstock editions that it had published plus strange vintage books from its collection were all $5-$20 each. We bought a fold-out Dan Graham poster from 1992 ($5) and this Dan Colen confetti painting book we'd wanted for years but were always too embarrassed to buy ($5). We also admired the cover of, but didn't take home, this survey of Robert Knuth sculptures from the late '80s, above.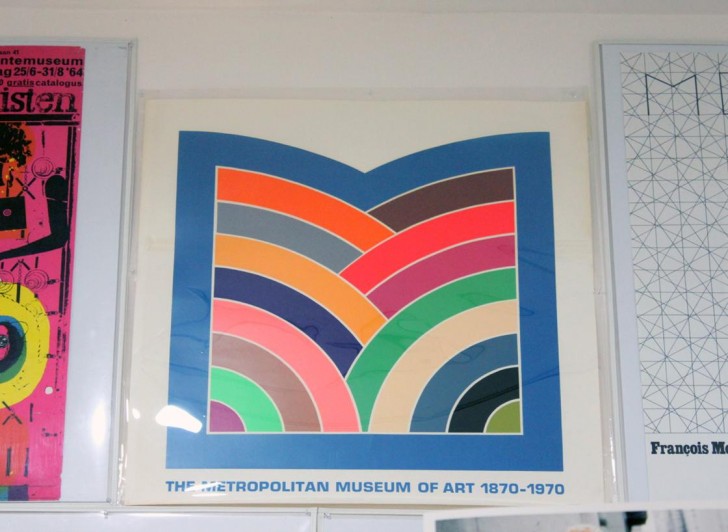 We'll never stop loving the classic Frank Stella poster for the Metropolitan Museum of Art centennial. Those colors! Sigh.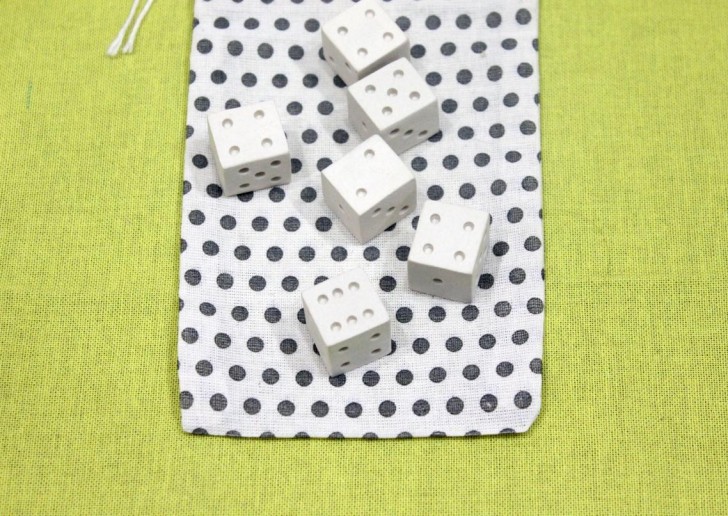 The current issue of Thing Quarterly — each of which arrives with a physical edition by a different artist or designer — is devoted to Rodarte. But we especially appreciated these dice by ceramicist David Korty, from the issue just before it.
We featured the risographs of Dutch artist Sigrid Calon not too long ago, and were pleased to see her with her own booth at the fair, behind which hung a grid of her wonderful works.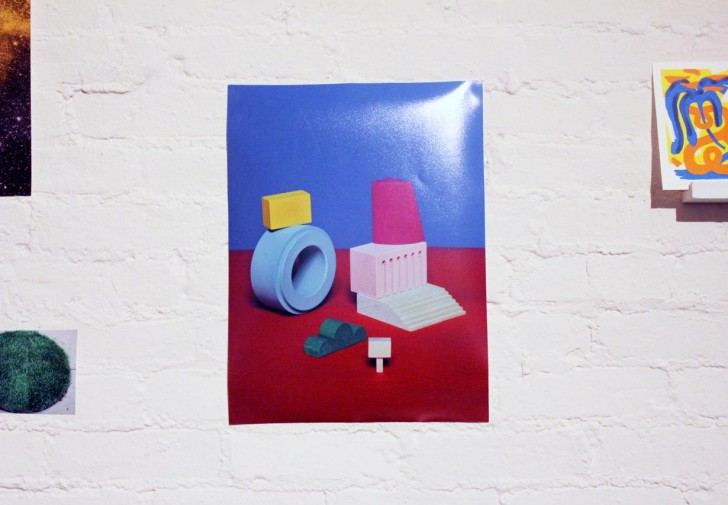 Gratuitous Type also took proper advantage of its wall space to show off choice pages from its last few issues, but we were in so much of a rush that we didn't catch whose photograph this was. We were ALSO in so much of a rush that we didn't even notice that Sight Unseen Shop favorite Recreation Center had created custom ceramic bookends especially for the magazine's appearance at the fair. Allow us to remedy that by directing you here to view them!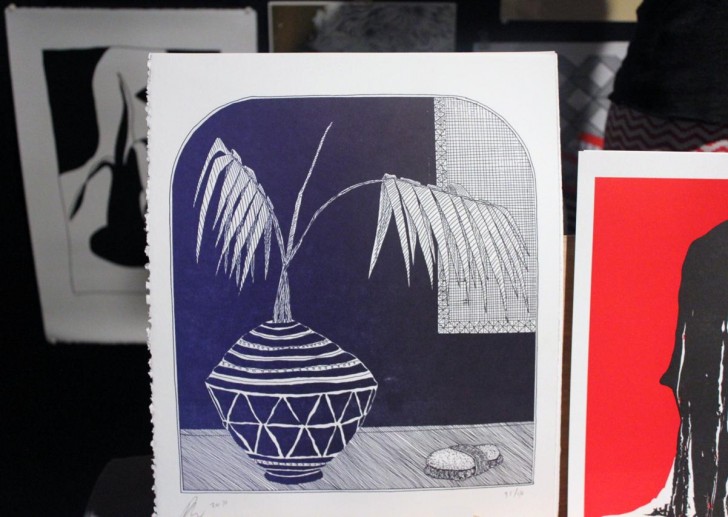 If you follow our Instagram you may have seen our shout-out to this cute print by Paul Wackers for Cinders Gallery. You can get your own here for $50 (though there are only 8 left)!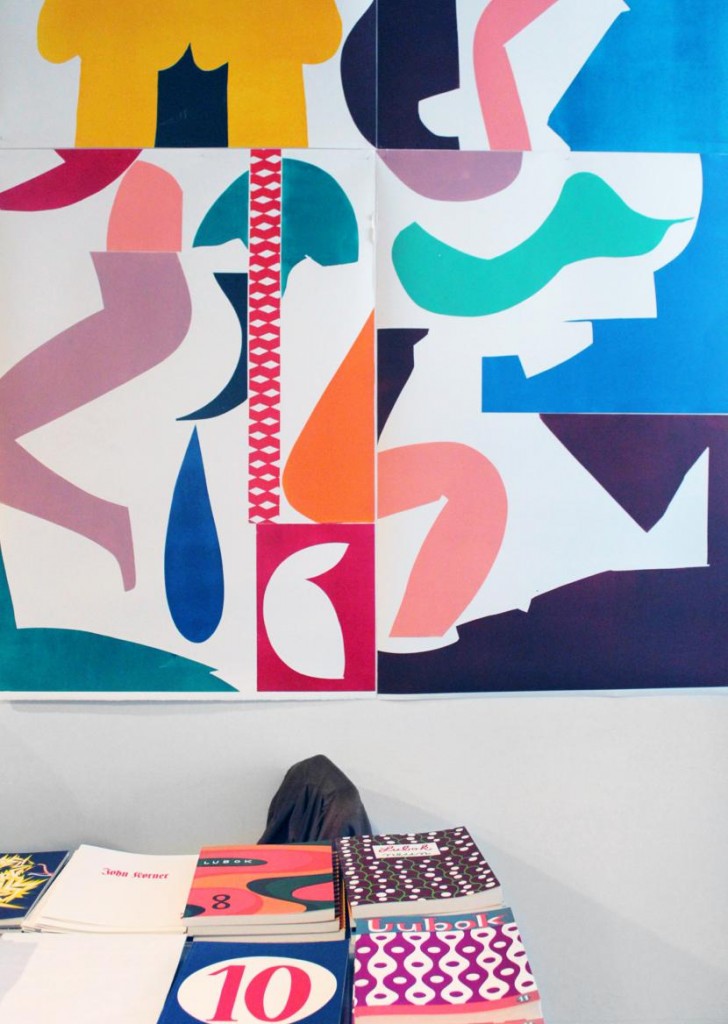 Matisse-esque painted illustrations covering the wall behind the booth of Lubok Publishers.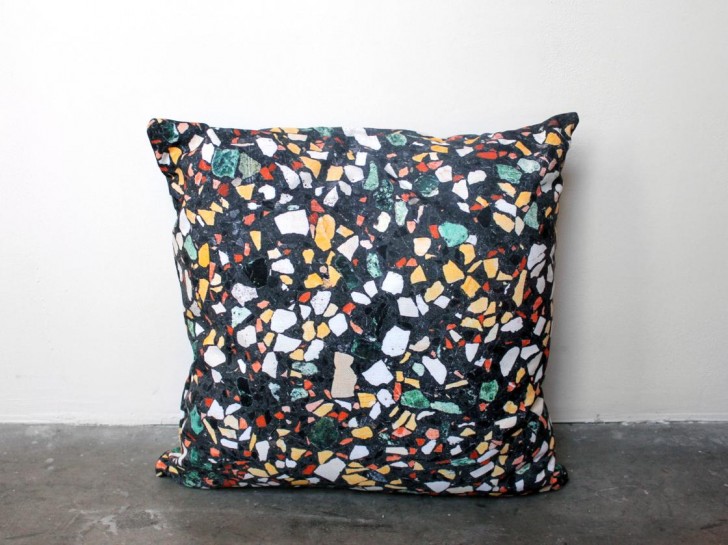 Our pals at PIN-UP magazine teamed up with Safe House USA to release this killer limited-editon pillow "inspired by the Sottsass-designed terrazzo floors in Milan's Malpensa Airport." We're not sure if you can still buy one online — or if there are even any left — but we highly recommend that you contact PIN-UP and see.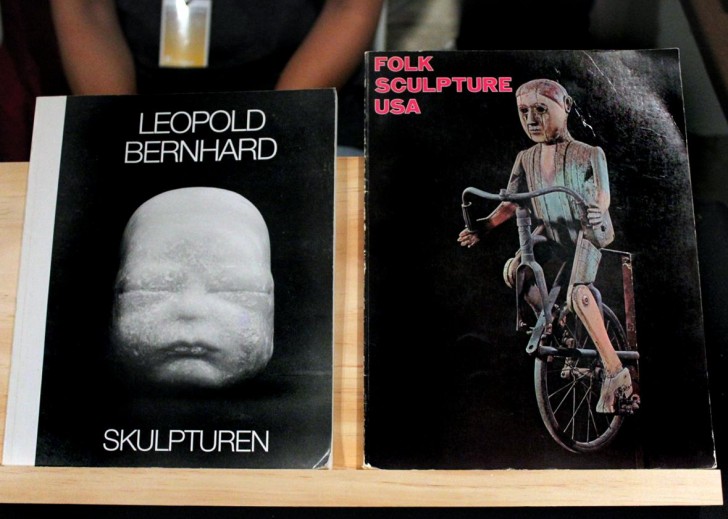 Another one of our hands-down best discoveries was the print journal Informational Affairs, which bills itself as an "ever-growing index of books collected by Folder Studio." Two such books are pictured here, but the real move is to follow these guys on Instagram, where they periodically post assets from their library.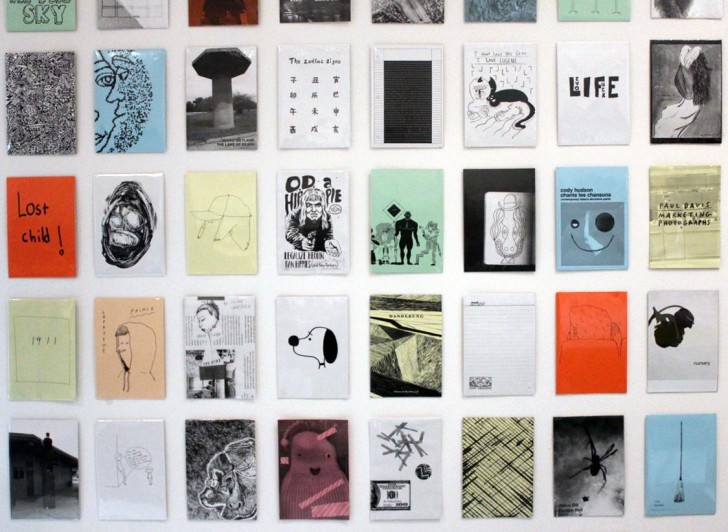 Nieves celebrated the 10th anniversary of its prolific zine series by pasting every one of its releases since 2004 onto the wall, of which this was only a small selection.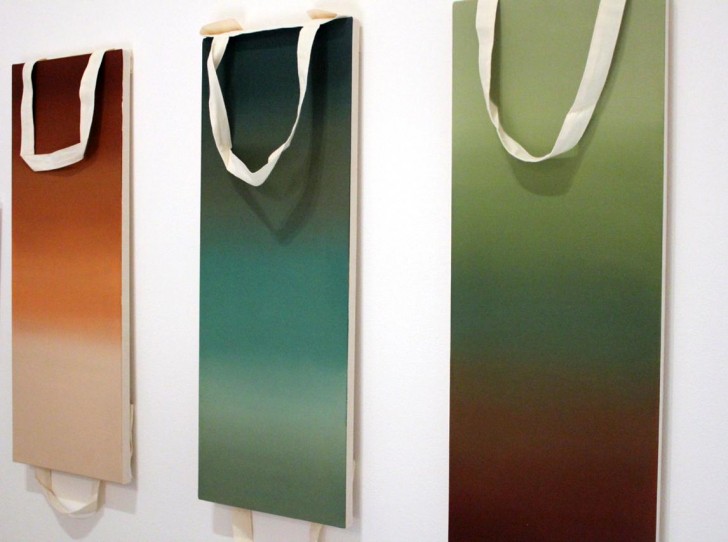 Hanging on the same wall was this ombré triptych from Colpa Press, painted on stretched tote bags by the artist Paul Branca.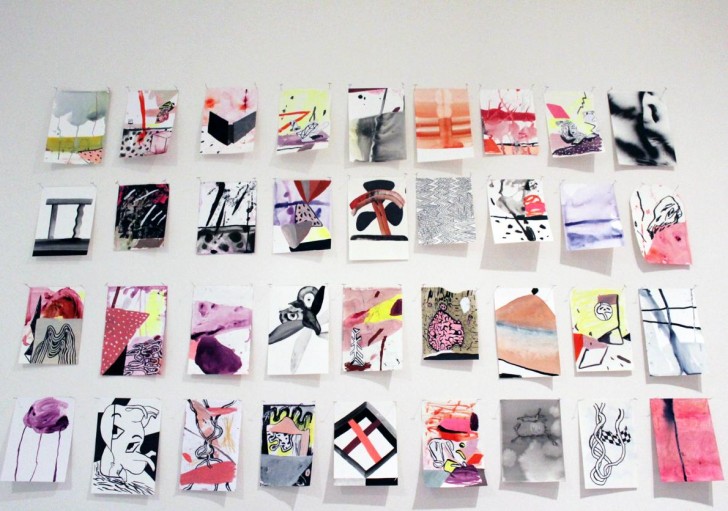 Melbourne's Perimeter Books got in on the grid action, too, with a series of prints by Josh Gurrie.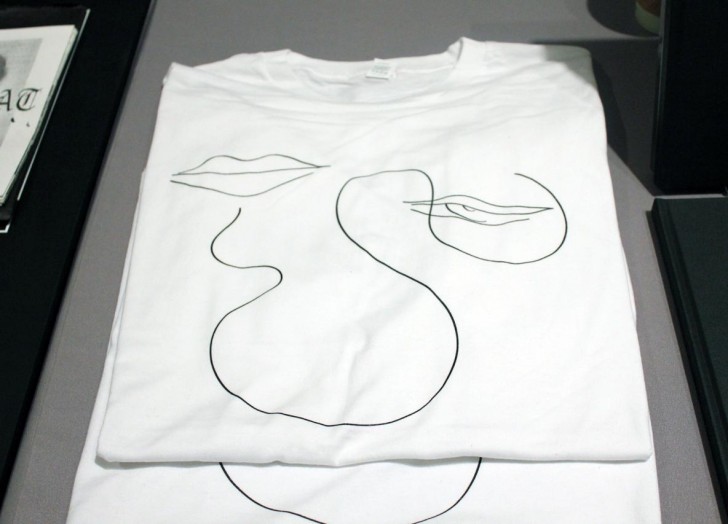 Last but not least, we snapped a photo of this t-shirt by the publisher For the Common Good, which captured pretty accurately how we felt by that time: sweaty, tired, and, our work finally done for the day, ready to leave for a weekend upstate. See you in LA in January!