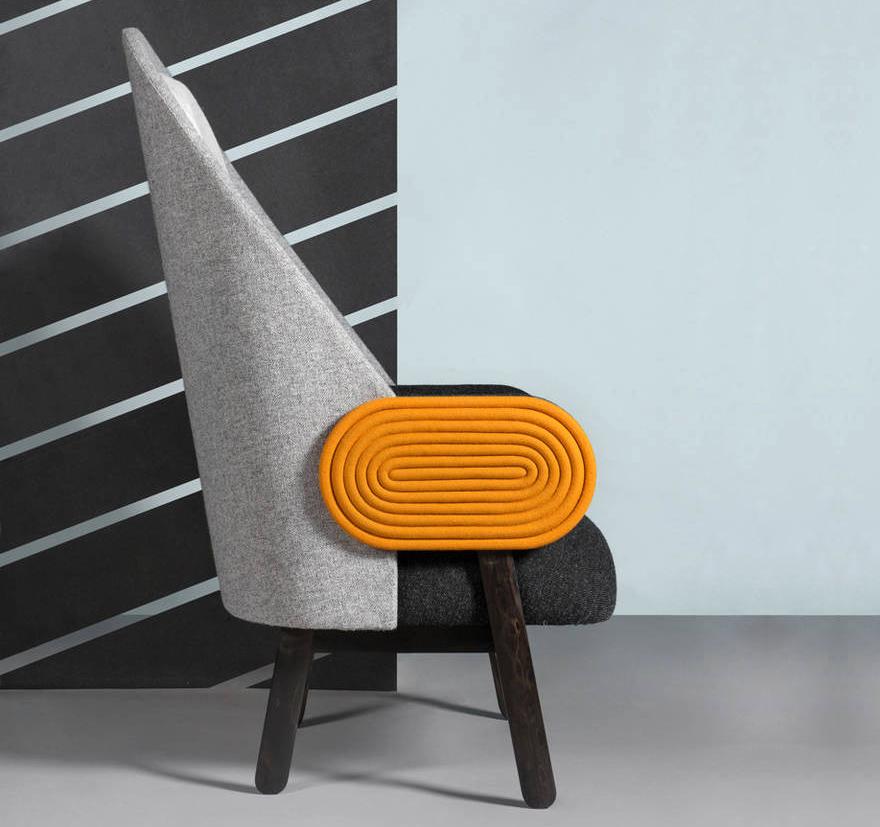 A weekly Saturday recap to share with you our favorite links, discoveries, exhibitions, and more from the past seven days. This week was full of unexpected mashups: Norway meets Andalusia in a restaurant interior, wicker meets resin in a series of tabletop objects, bacteria meets brass in a pendant lamp, and Scandinavian motifs mingle with Native American ones in a new collection of tiles by Commune.
Discoveries

With its amazing, slightly cartoon-y arm rests, the new Moon chair by Charles Kalpakian looks like something straight out of a Moroso catalogue. Yet it was intended as a Kvadrat-wrapped homage to mid-century upholstered lounge chairs, and it's only available in an edition of 12 from Galerie BSL, who launched it at PAD in London earlier this month.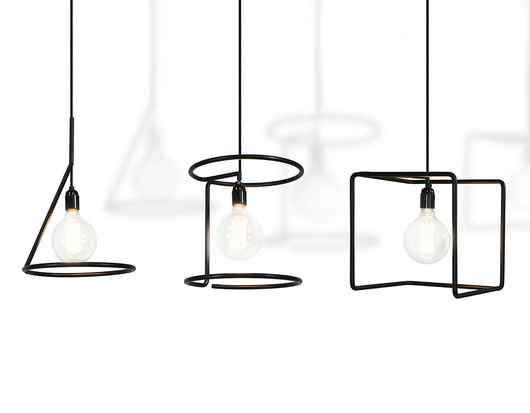 We're still catching up on the news from the Interieur Bienniale in Kortrijk, which ends tomorrow — one particularly newsy item from the fair is the launch of Moome, a new furniture brand that's both based in and manufactured in Belgium. These folded-steel lamps by Bart Lens are part of the label's first collection; see the rest here.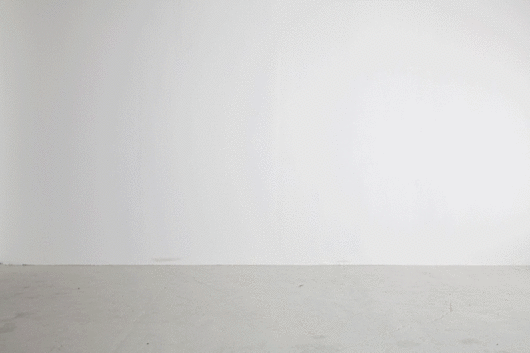 Ever since New York architect Christian Wassmann joined R & Company's stable last year, and we've been seriously digging all the Bucky Fuller–inspired lighting and furniture designs he's been cooking up. The works play with various polyhedrons, from the Dodecahedron lamps made from translucent lenses to this marble and steel Octohedron shelf, made into an animated gif by the gallery's photographer, Joe Kramm.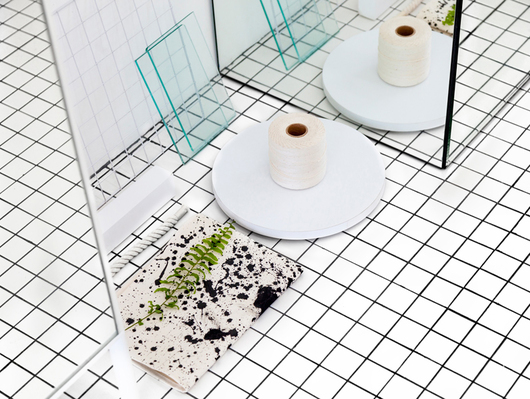 We couldn't help feeling slightly more impressed by the design firm Savvy Studio when we found out they were based in Monterrey, Mexico, a place we visited years ago and weren't aware of there being a native design scene in. We're hoping to dedicate a larger story to Savvy's work soon, but we decided to jump the gun a little bit to share this photograph. It's just a small detail shot from one of their interior projects, but still.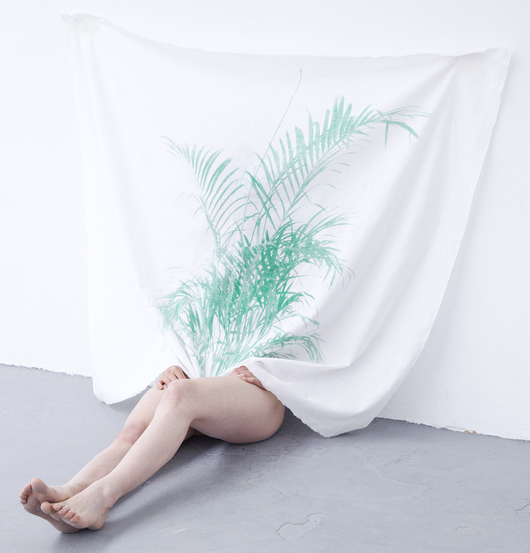 Our assistant editor Ryland turned us on to the work of recent Eindhoven grad Stella Derkzen and her "It's a jungle out there" project, which consists of textiles printed with images of various leaves. They're meant for "times when one might want to hide, quickly throwing on a cloak of invisibility and disappearing for a little while," as illustrated in a series of images shot by Daantje Bons. See the rest here.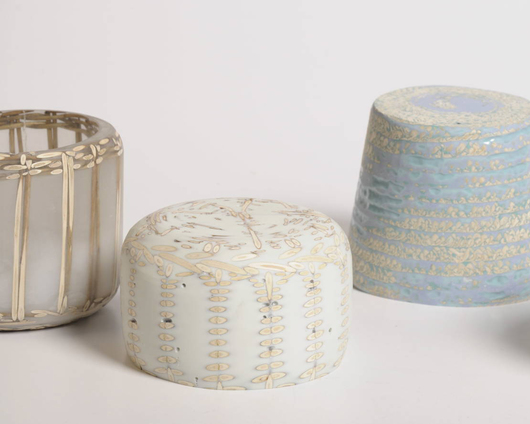 We've been intrigued for a while by the work of Jo Nagasaka, who encases simple wooden furniture inside blocks of colorful resin. Wiktoria Szawiel — another recent Eindhoven grad who splits her time between the Netherlands and Lisbon — has been taking a similar approach in her Landscapes Within project, except with wicker instead of wood — a variation that makes for some really interesting surface textures. In addition to these Table Pieces, she's applied the method to chairs and tables as well.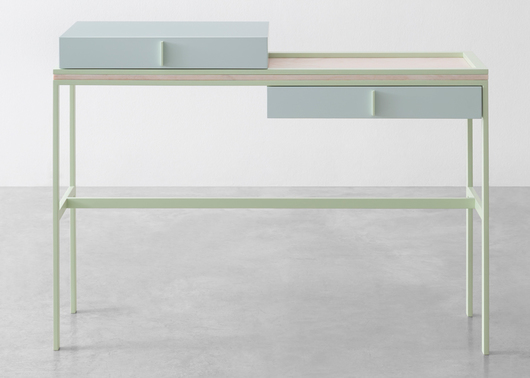 Maybe we've already got Miami on the brain, but we're loving everything about this pretty Art Deco–inspired pastel desk by Italian designer Marco Guazzini, with reconfigurable drawers that slide back and forth along its table surface to accommodate a user's preference. Spotted on Dezeen.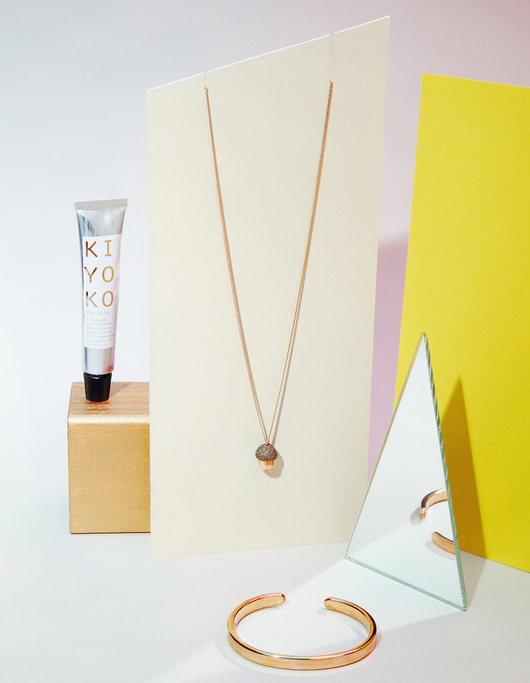 Our favorite retail destinations these days are the ones that have a serious knack for marrying concept with execution, which is why we can confidently say that Amsterdam's Restored is on our hit list, despite us having never been there. Not only are we digging the idea behind the shop's new holiday collection — asking designers to recast their best-selling products in new forms or materials — its curators commissioned Dutch photographers Eva Roovers and Debbie Trouerbach to document the results in a stunning portfolio of images.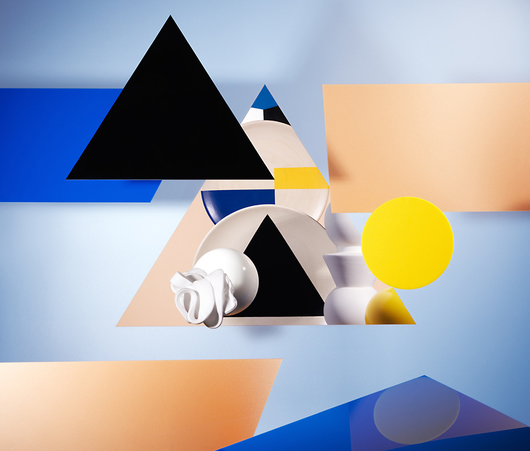 We discovered another amazing set of still-life images this week on the website of a London photographer who goes simply by the name of Elise. What do we know about this so-called Elise? Almost nothing, thanks to her inability to be Googled. But we can tell she works with some our favorite brands, like Darkroom and Normann Copenhagen, and we recommend checking out more of her colorful work here.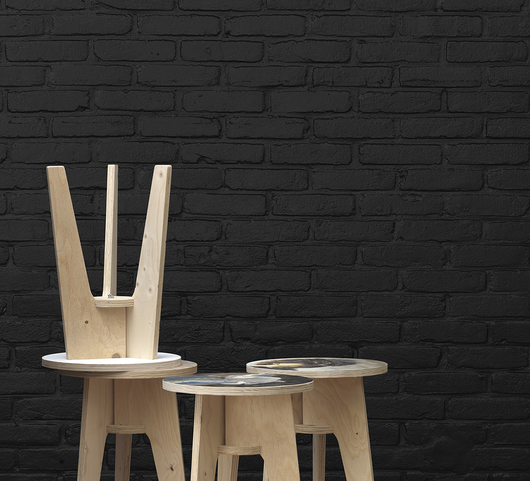 From concrete to his signature reclaimed-wood slats, Piet Hein Eek's ever-expanding line of photo-realistic, optical-illusion-esque wallpapers never gets old. His latest — a black brick motif — just debuted at Dutch Design Week as part of the latest collection by the Hague-based maximalist wallpaper company NLXL.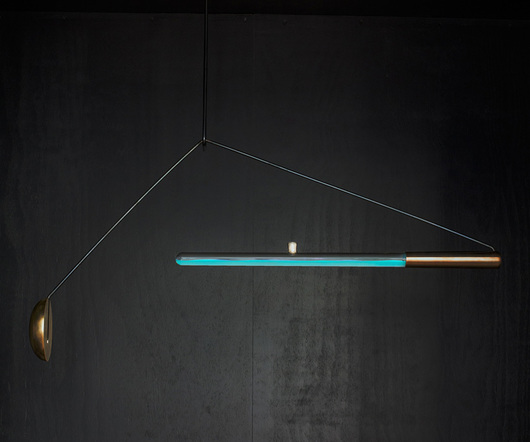 This pendant by Teresa Van Dongen, featured on Designboom this week, isn't just another pretty light, it's a crazy science experiment: The turquoise glow emanating from the glass tube isn't neon but an artificial seawater medium impregnated with bioluminescent bacteria extracted from an octopus. The bacteria die after two days and need to be replaced, but the young designer's goal is to work with scientists on ways to extend their captive lifespan.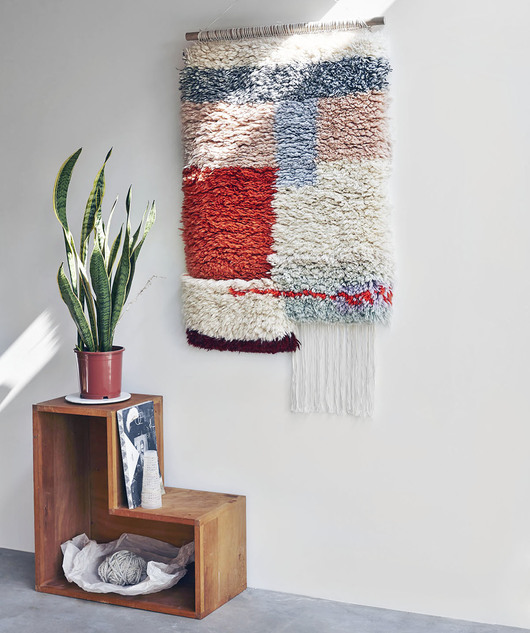 Just a little bit of eye candy from the Dutch textile designer Mae Engelgeer — her Yeah Rug is a patchwork of different wool heights and textures, and is hand-knotted in a factory in Nepal. See more pretty images on Engelgeer's site.
Links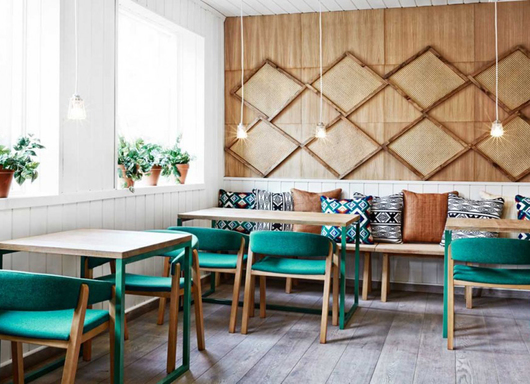 When it comes to being obsessed with the design scene in Norway, we don't really need any more convincing. But projects like this organic tapas restaurant interior in Oslo by the Spanish studio Masquespacio — featured on Contemporist this week — don't hurt, either. The designers married a Scandinavian feel with traditional Spanish details like raffia lamps, clay tiles, and wall decorations made from old Andalucian balcony railings.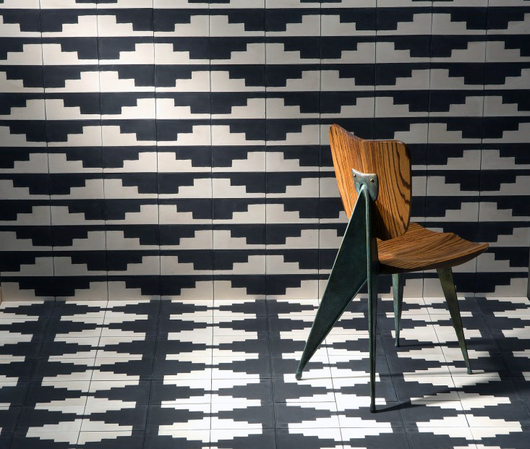 The biggest news from the L.A. design studio Commune this week may have been the release of the firm's 10th anniversary monograph, but we found ourselves a wee bit distracted by this collection of monochromatic cement tiles for Exquisite Surfaces that popped up on Remodelista a few days ago, which the blog notes are inspired by "Native American and Scandinavian textile and pottery patterns." Serious dream-house vibes.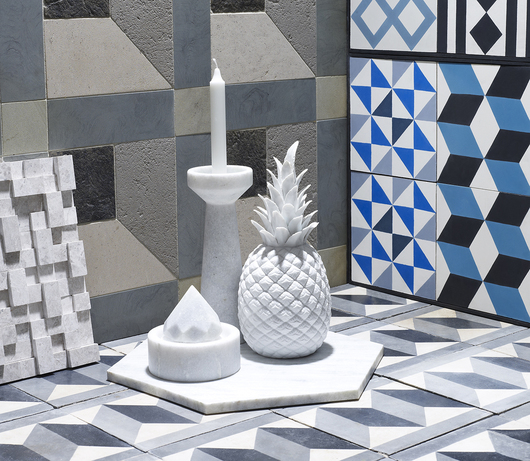 Maybe you already saw this Q+A with photographer Victoria Ling that It's Nice That posted back in September, but we're calling it out today anyway just in case your month was as busy as ours was. Ling creates still lifes for the likes of Elle Decoration in partnership with stylists such as Talib Choudhry (above) and FranklinTill, but she also produces her own personal projects as well. She explains her process in detail in the interview: "Being able to control everything in the shot is wonderful — it's a bit like making a 3D painting," she says.