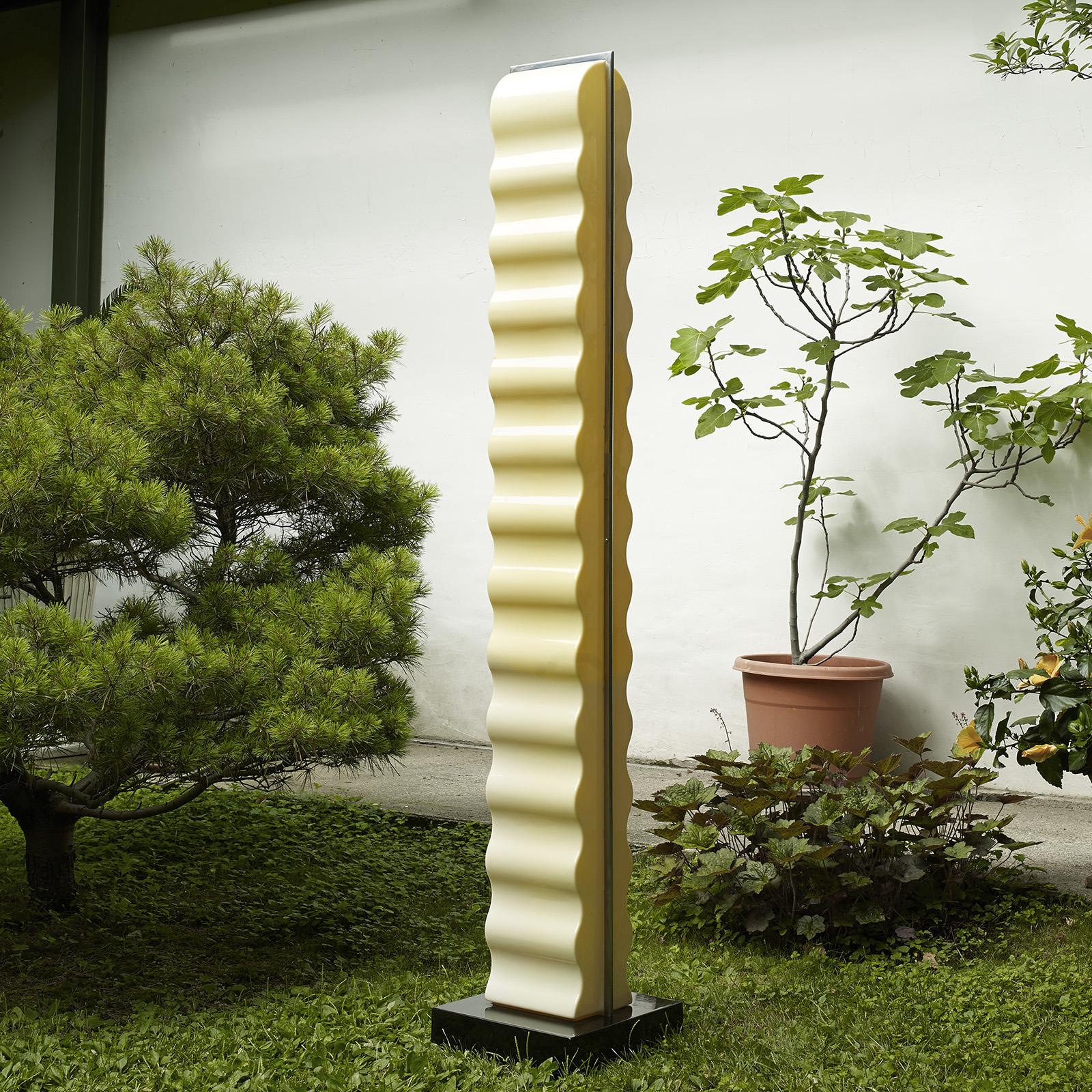 A weekly Saturday recap to share with you our favorite links, discoveries, exhibitions, and more from the past seven days. This week: a brilliant Belgian design fair, a predominantly Pomo Chicago auction, and beautiful domestic interiors from Berlin to Brooklyn.
Events
Yesterday marked the opening of Interieur, the biennial Belgian design fair that takes place every other October in the small city of Kortrijk. Truth be told, it looks pretty darn great this year. The previews that arrived in our inbox include Eyes/Nights Only, a genius exhibition concept by Belgian creative agency Dift, which commissioned brands and designers to create temporary "hotel rooms" (actually two old mansions linked to a deserted school). During the day, the rooms are accessible to exhibition-goers and at night, they're open to young designers in need of an affordable place to crash. The rooms above are the creation of Antwerp-based studio Espoo.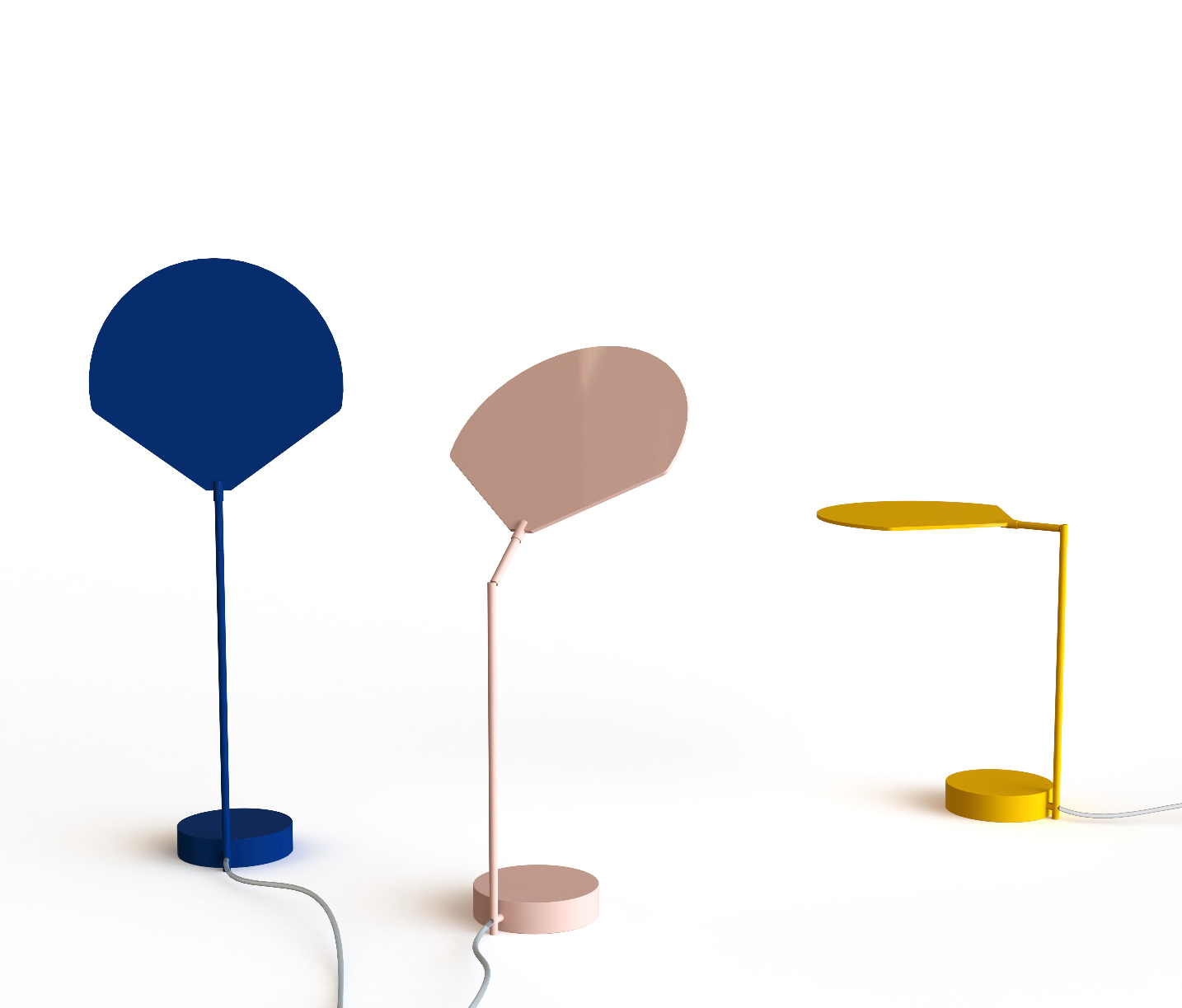 Other launches at the fair include this cute Fan table light by Belgian designer Nathalie Dewez in collaboration with BisLighting. An OLED embedded into the aluminum "shade" provides indirect light when straightened and direct light when folded down.

We also like this chair by young designer Anne Van Assche, whose first collection includes elements of both furniture and fashion, unified by a black marbled palette.
Discoveries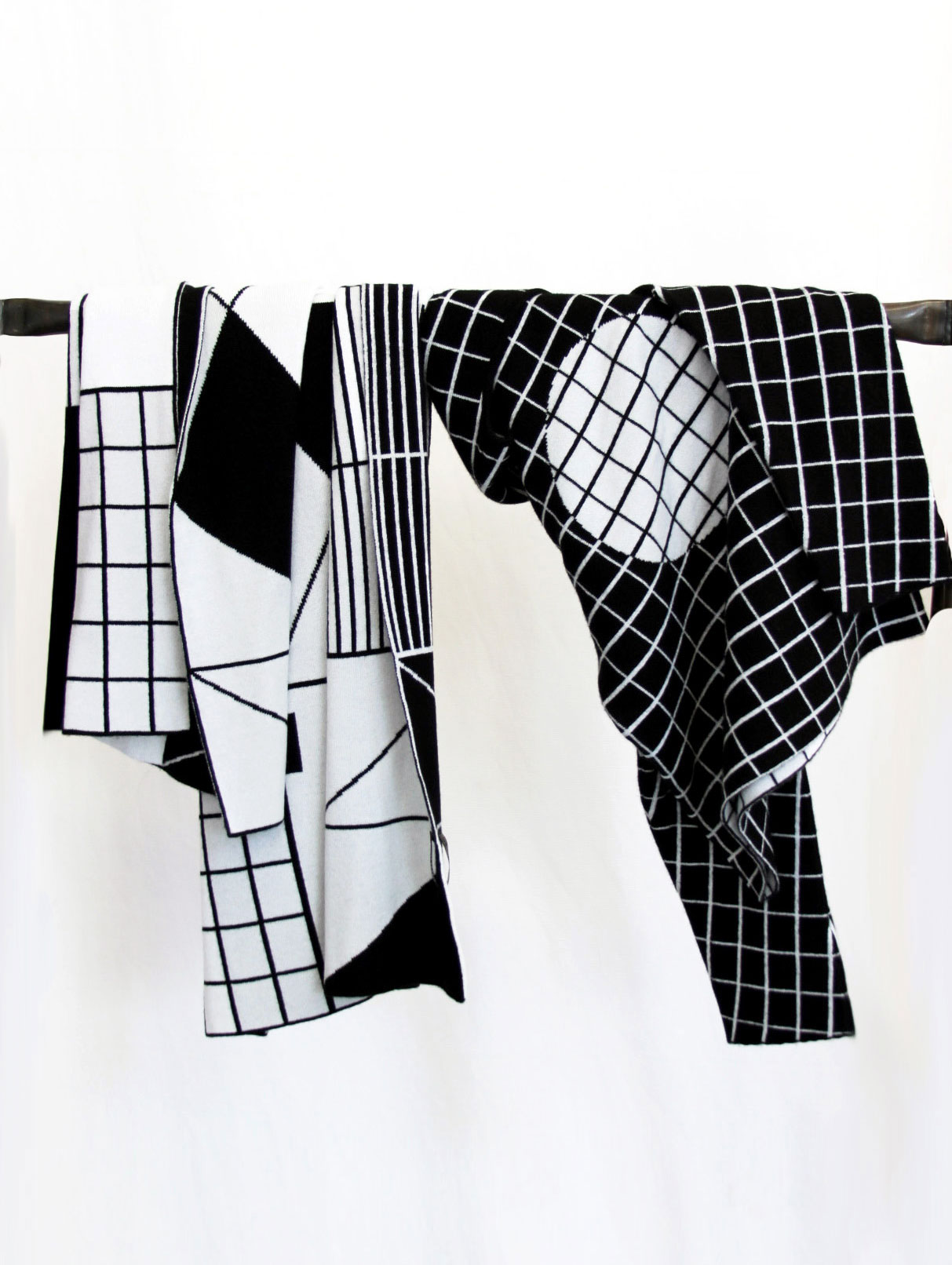 A product of last month's big design fair, the London Design Festival, these knit pieces were created by London-based duo Hunting & Narud for cashmere brand Oyuna, who commissioned new work from Peter Marigold and Study O Portable as well. The two became fascinated with the use of goat hair as a raw material; "intensive research revealed the specific number of hairs produced by a cashmere goat in one year. They then translated this time study into the pattern you see before you – a pattern that breaks down the amount of hair produced by month, week and even by day. The 'time' elements are made up of existing geometric symbols to emphasize how the pattern has been created using existing information."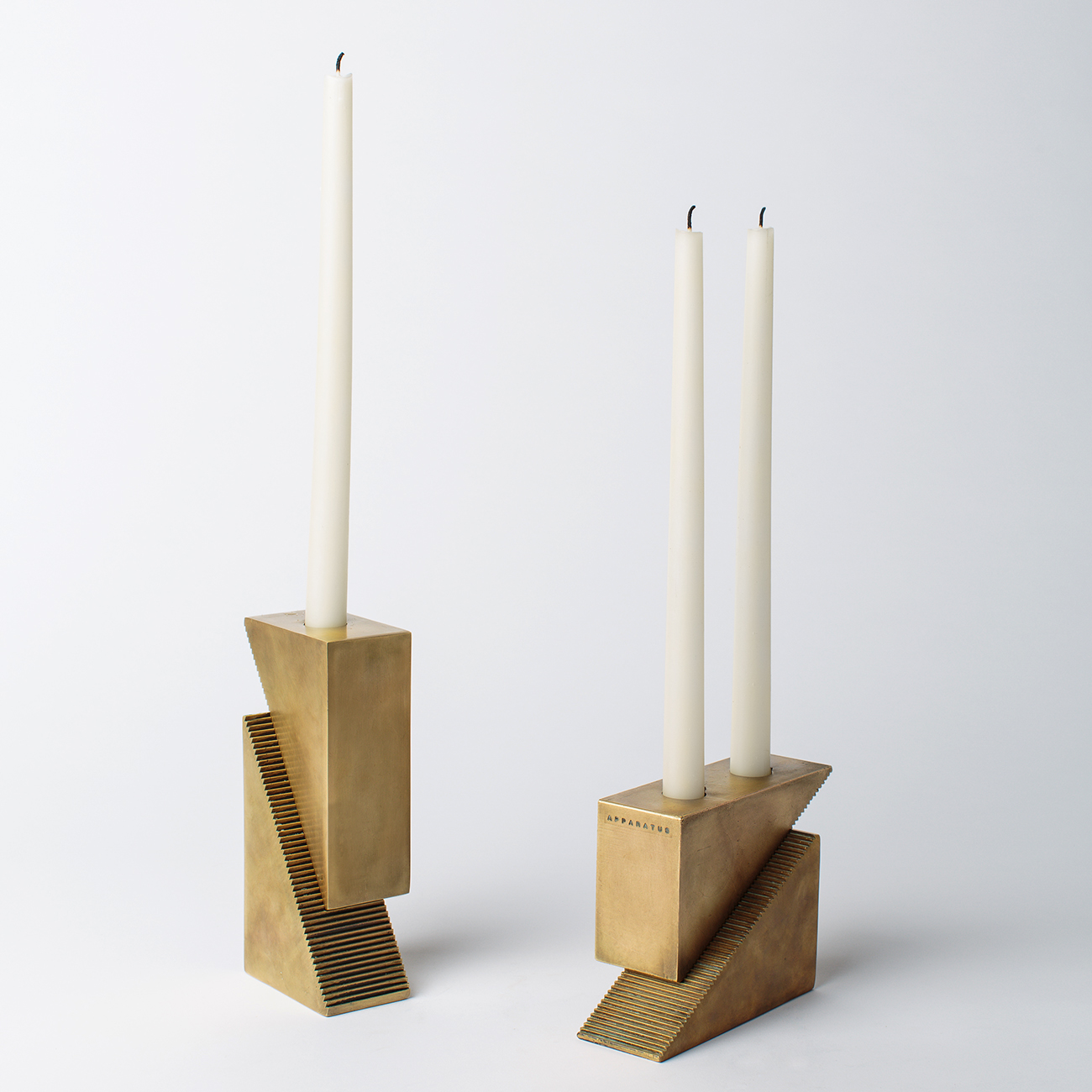 Known primarily for their high-end, ultra-cool lighting, New York–based studio Apparatus quietly launched an objects shop on their website this week (after previewing the pieces at last weekend's Field + Supply craft fair). The collection includes a porcelain tea set, an incense burner, and a tote, but we're partial to these geometric, waxed-brass candle blocks, whose interlocking teeth allow you to adjust and arrange them any way you'd like.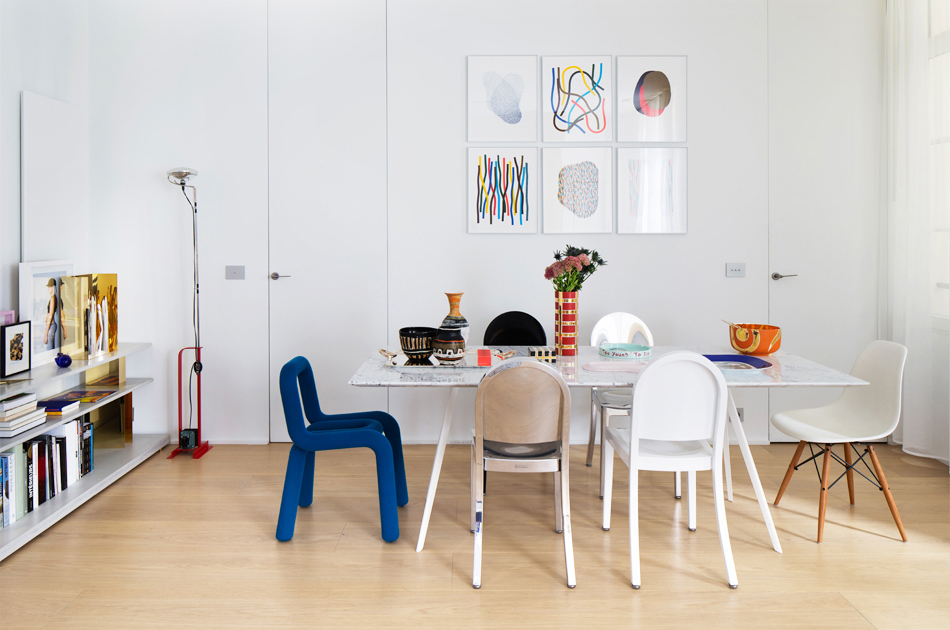 We were introduced this week to the work of Parisian interior design firm Rodolphe Parente, who made ample use of some of our favorite offerings from Moustache in a recent apartment renovation. Check out the other photos here.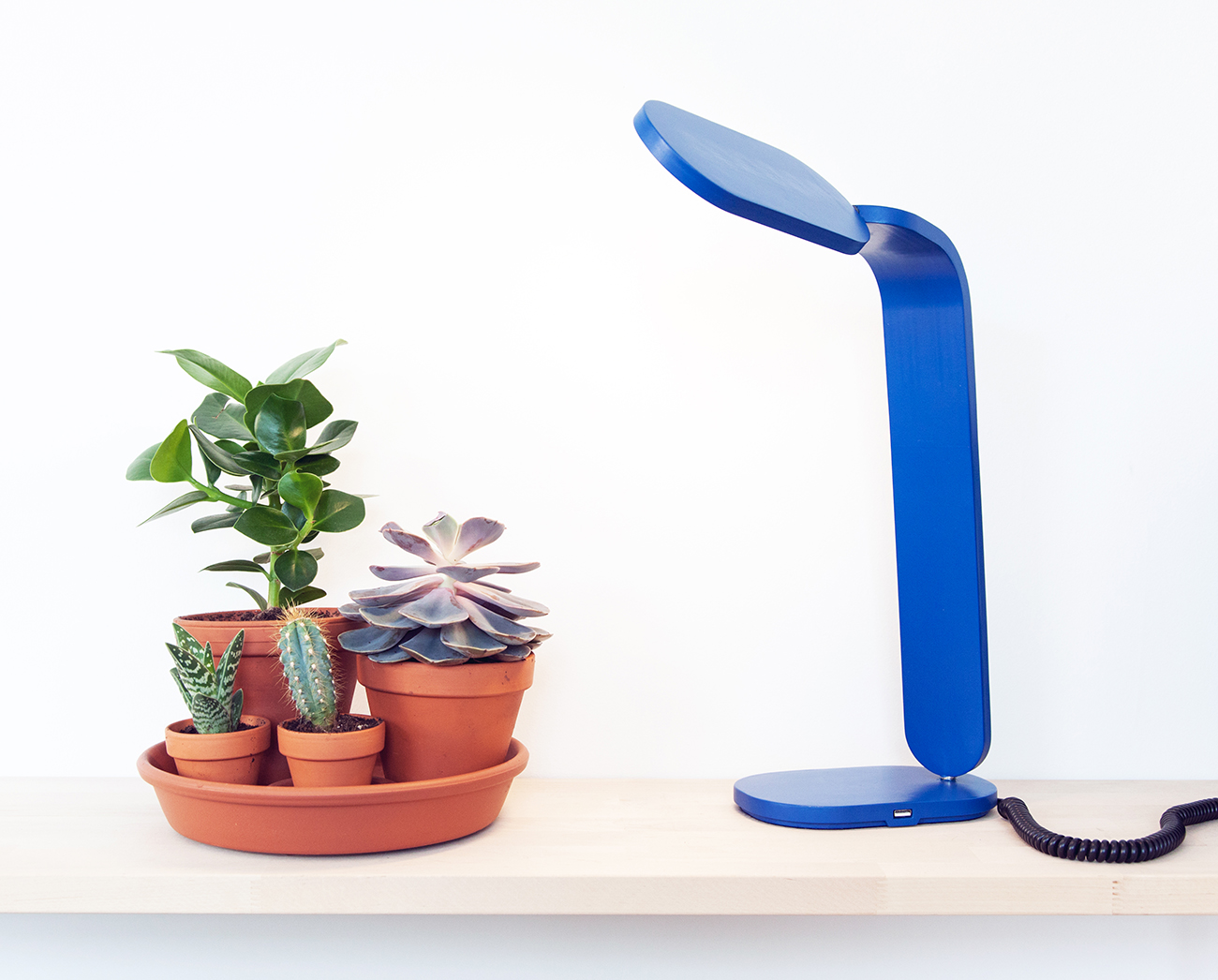 We were nosing around the site of Jonas Wagell this week and couldn't believe all of the adorable prototype lamps the Swedish designer has yet to put into production. Can someone please agree to manufacture this beauty?!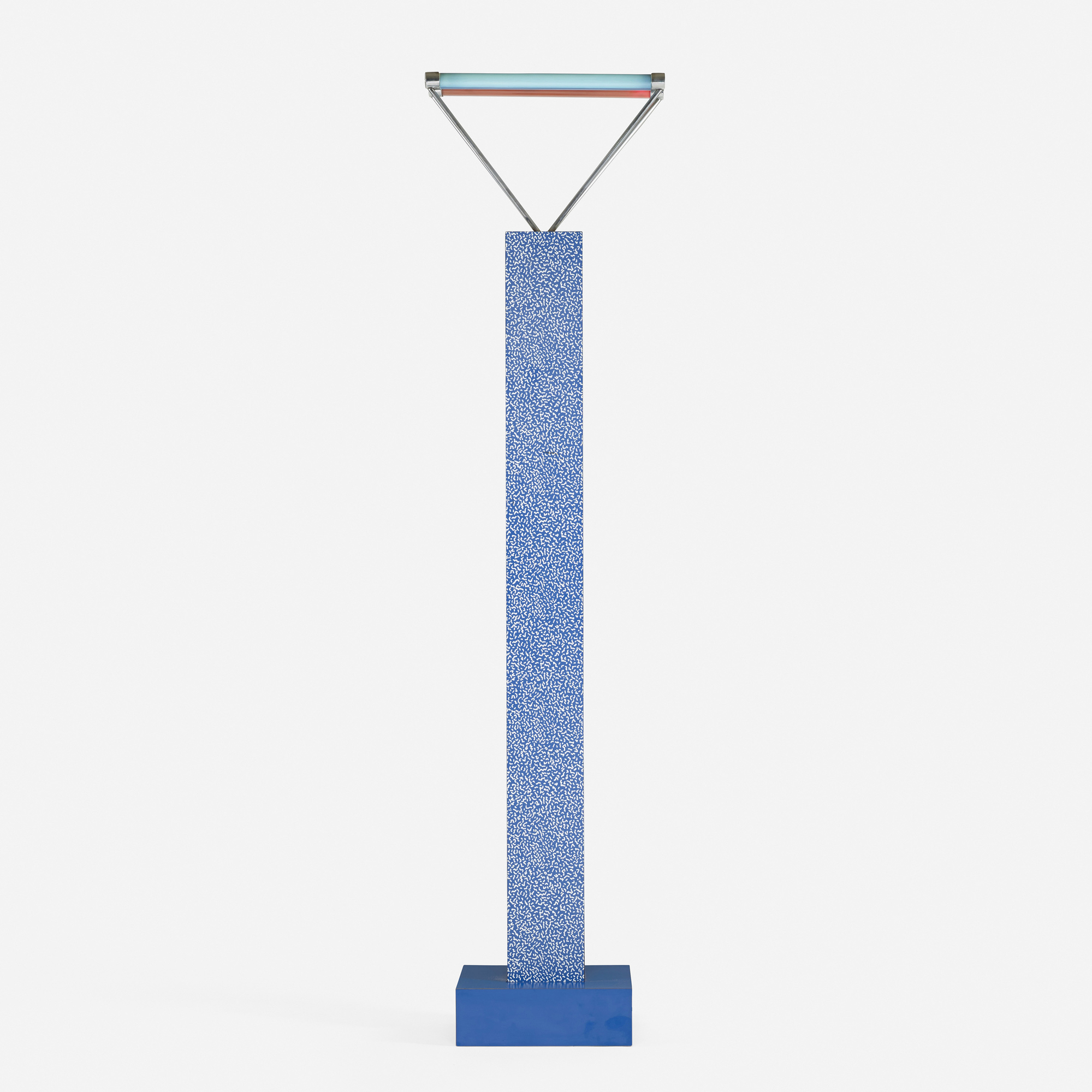 We featured another Wright auction earlier this week, but frankly the Chicago house is on a roll. Their Design auction next Thursday is filled with incredible gems from the late '60s, '70, and '80s, like the Sottsass lamps at the top of this post and here, this gorgeous Dewain Valentine, and a prototype lamp by Lapo Binazzi that makes us seriously wish we had 5,000 smackers of disposable income right now.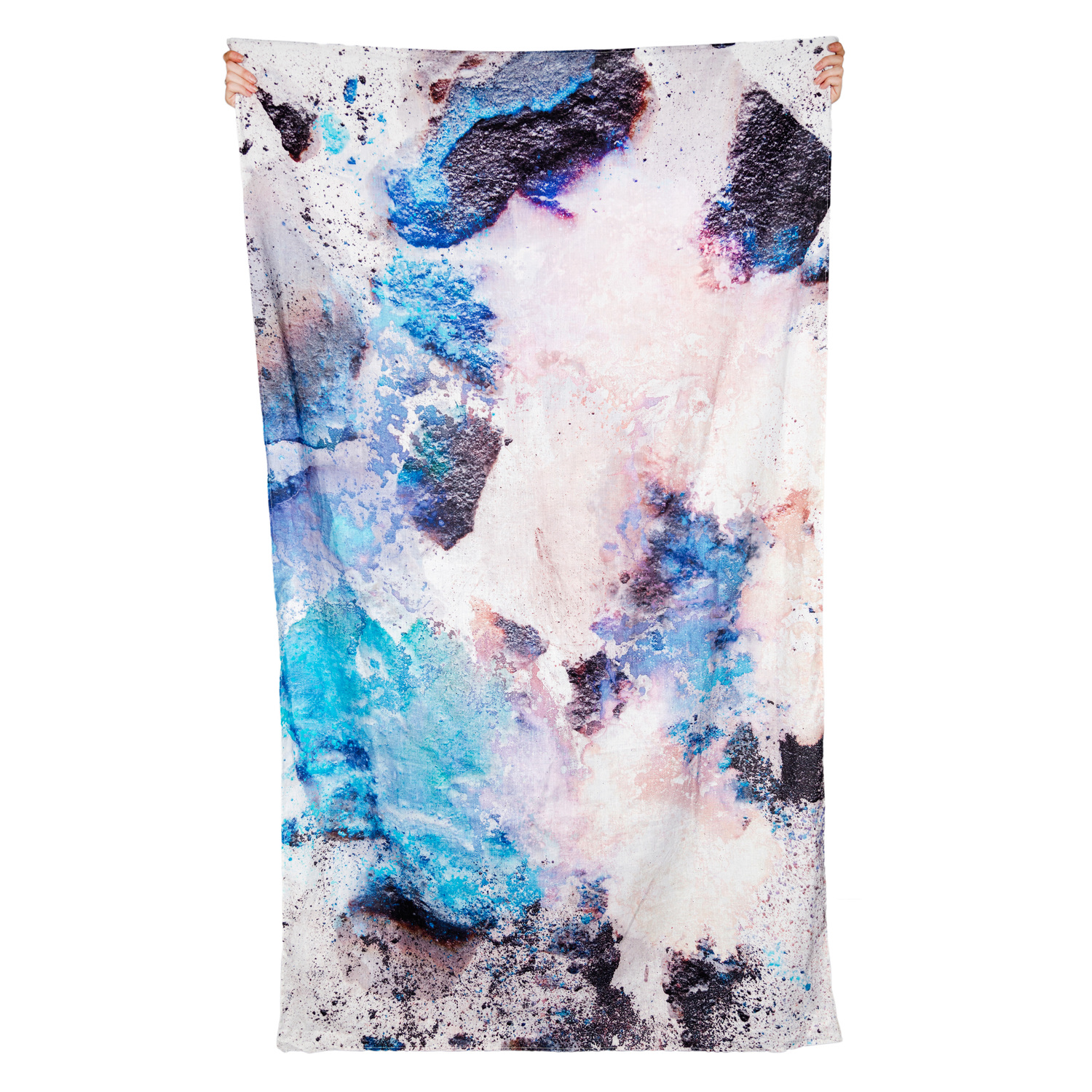 Our love for both Print All Over Me and Grey Area is well documented, so of course we flipped over these linen throws, a collaboration between the two companies. The prints come courtesy of artists Justin Lowe and Jonah Freeman, who released a book with Grey Area earlier this fall.
Links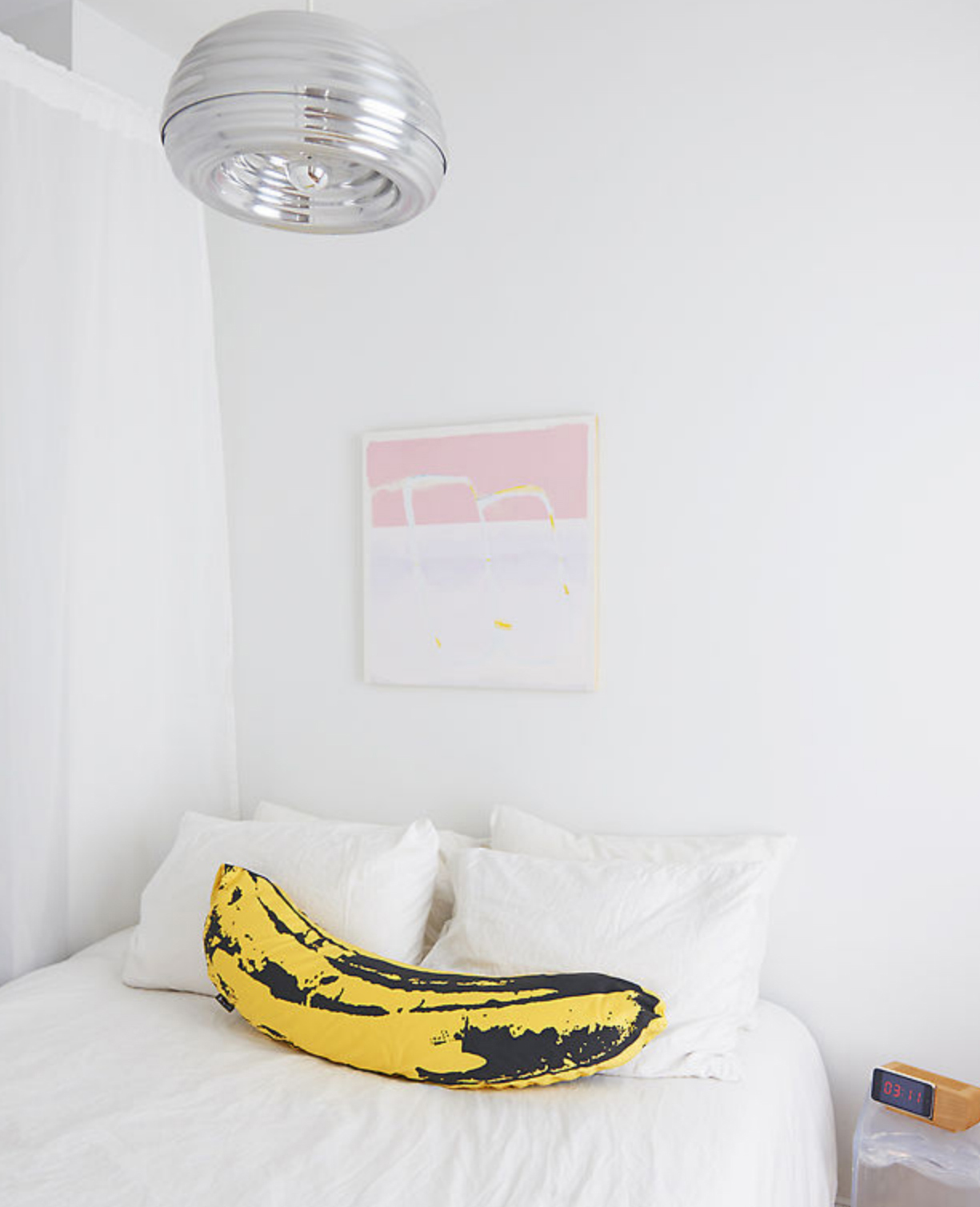 Not sure how we missed it, but earlier this year the Paddle8 blog featured the awesome Brooklyn home of our friend and frequent design party cohort Chad Phillips. A onetime fixture at Moss and Kidrobot, Phillips is now Director of Retail at the Shop at Cooper Hewitt, and his collection is a testament to his downtown New York bona fides: Kaws figurines, a Murakami soccer ball, and this fantastic banana pillow are just a few of the gems. Tour it here!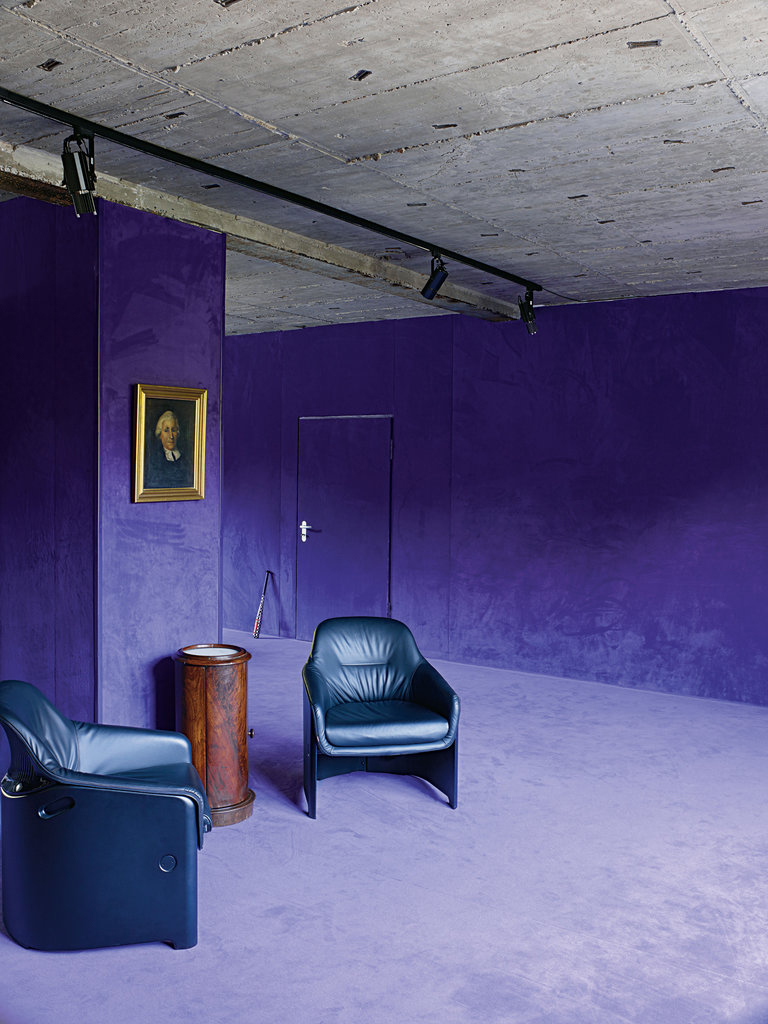 This article has kind of been making the rounds, but how could it not? It's not every day that you see a Brutalist church complex–turned–loft apartment whose living room is completely covered, floor-to-ceiling, in purple carpet. It's 032c editor Jörg Koch's Berlin home, and it was featured this week by Apartamento editor Marco Velardi on T Magazine's blog.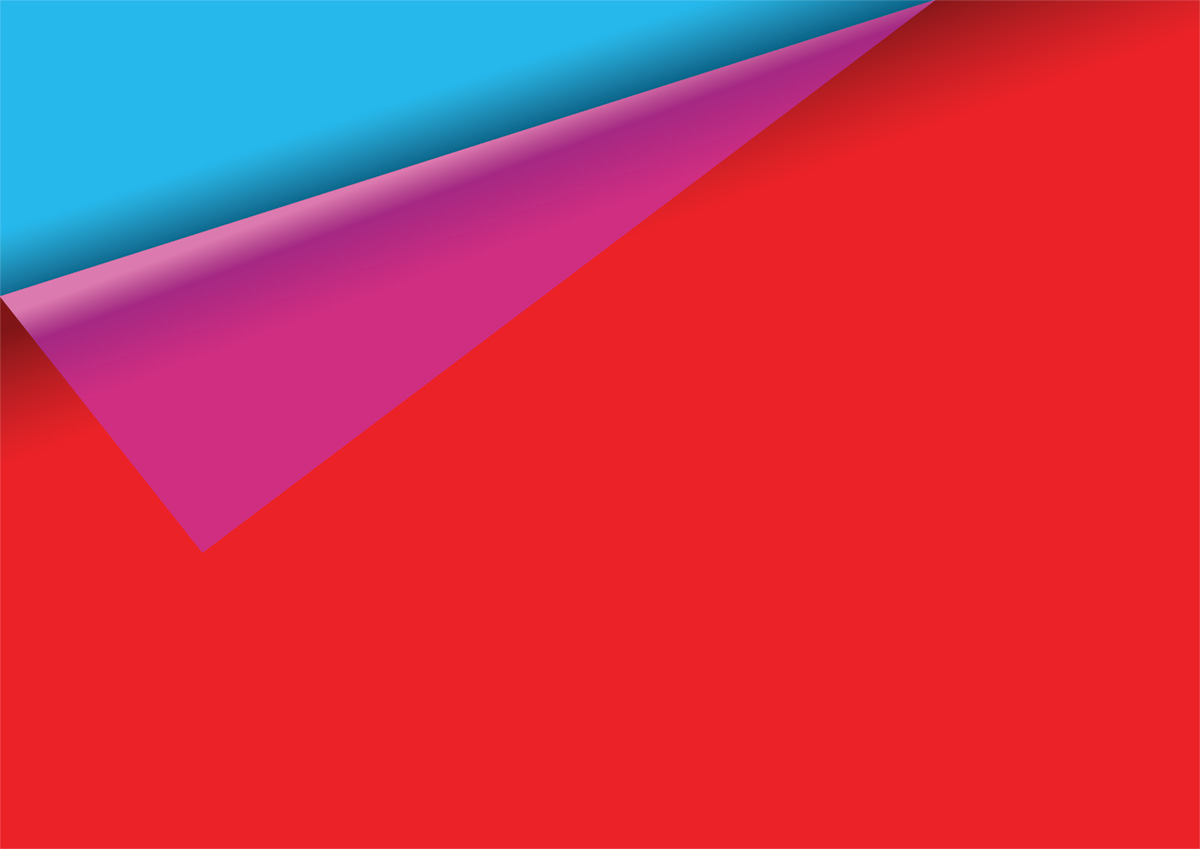 We got a sneak peek this week at Human Being Journal no. 5, the in-house publication from one of our fave online shopping destinations, Need Supply. This edition goes behind the scenes with Ana Kras, Apiece Apart, Common Projects, and internet artist Rafael Rozendaal, whose work is shown above.
Instagrams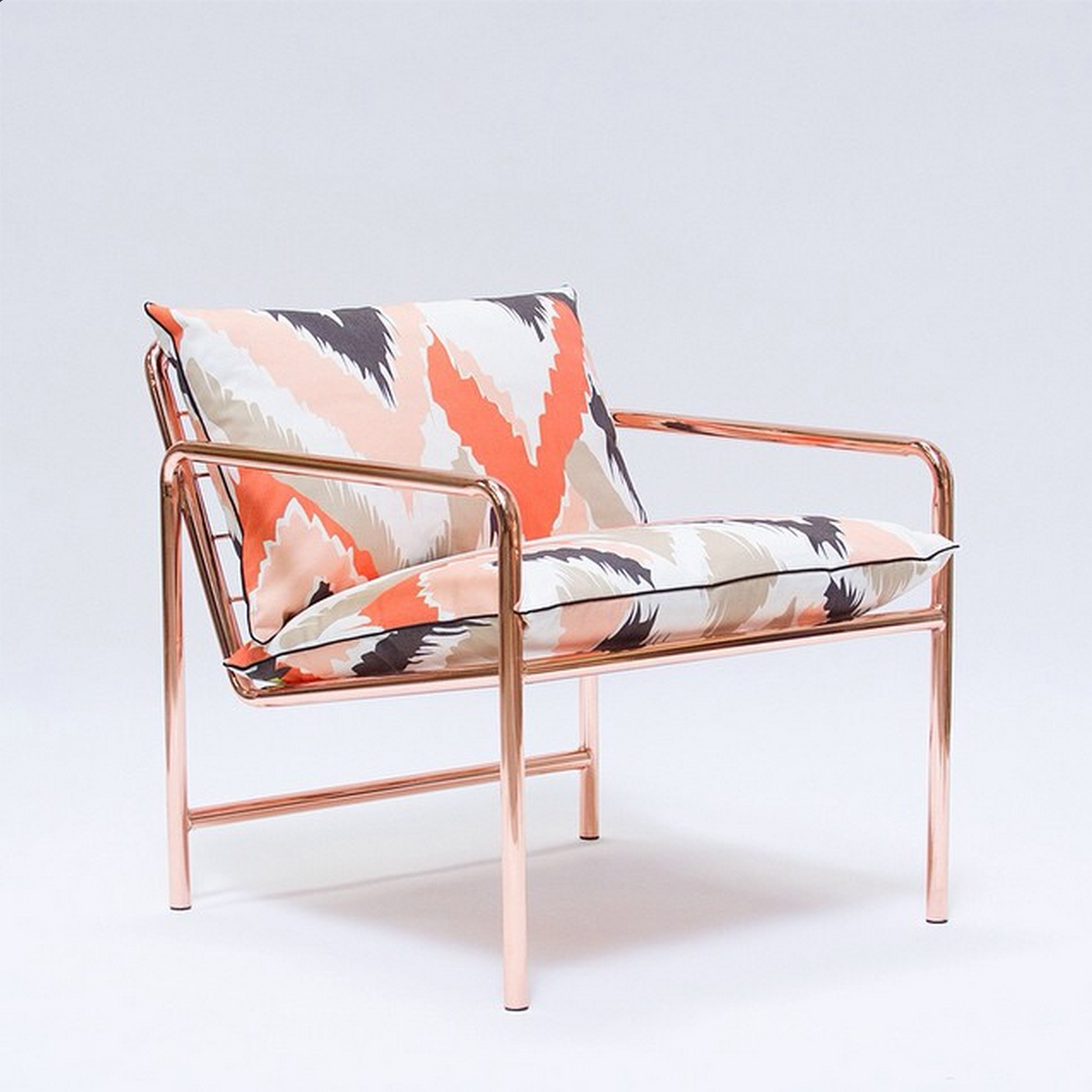 We've featured Eric Trine's Instagram before, but we couldn't resist posting this peek at the LA designer's new chair, launching this weekend at the West Edge design fair in Los Angeles. Trine designed the new tube and grid skeleton, while Wolfum created those chicly patterned cushions. Also available in loveseat form.

A new obsession: the Instagram of Brooklyn-based photographer John Daniel Powers, who, like me, has never met a swimming pool he didn't like. That penchant for cool blue hues spills over into the much of his other photography as well, as you can see in the photo above.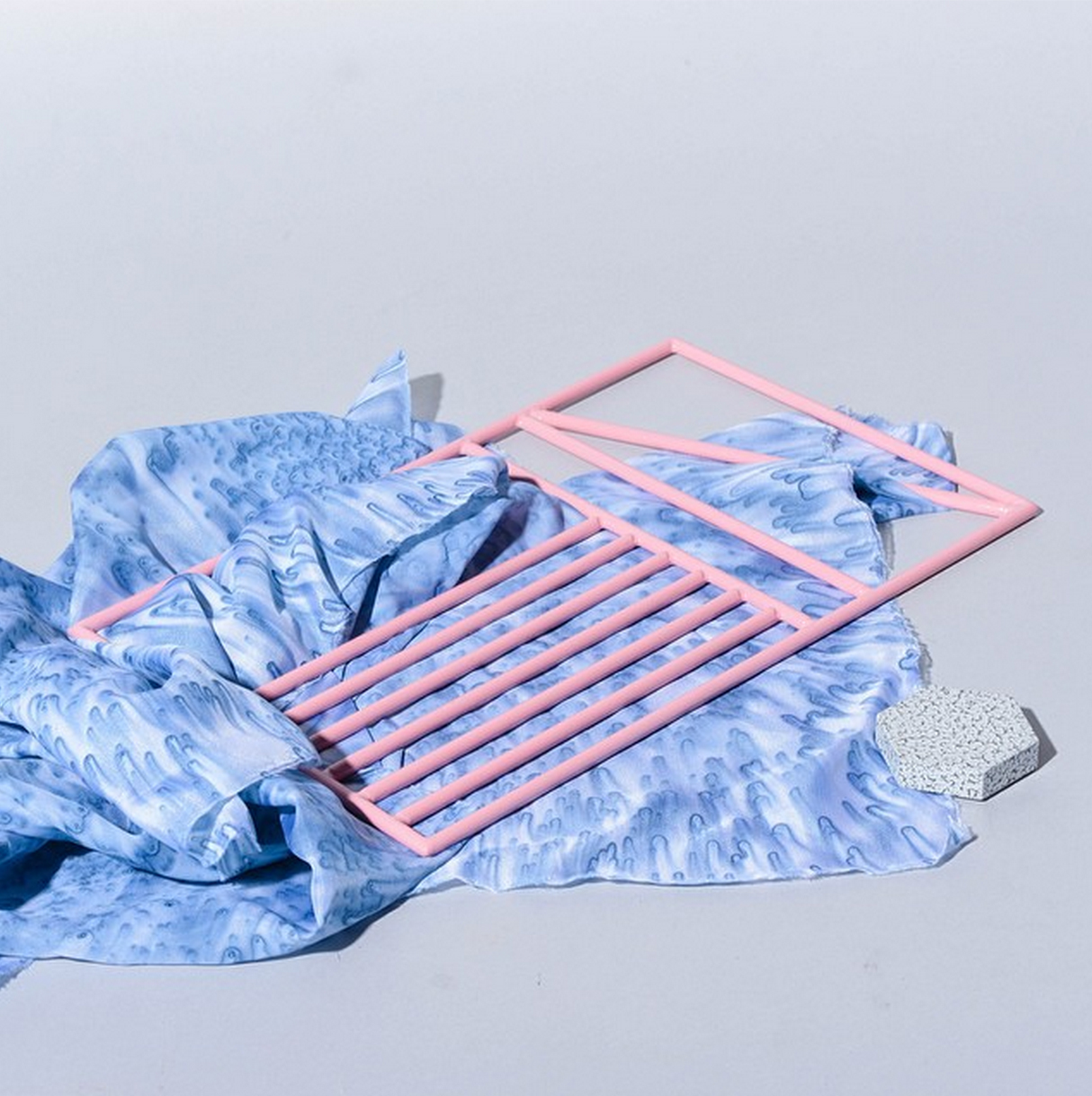 Lastly, have we mentioned how wonderful our new part-time assistant editor Ryland Quillen is? You'll be seeing much more of him on the site over the coming months, but here's an Instagram image we snagged from his day job at Iacoli & McAllister: new limited-edition steel trivets and silk scarves from the Seattle-based duo. Get 'em here!
Trends
This week's trend isn't so much a trend as an uncanny resemblance we couldn't fail to point out, as well as an excuse to feature two of the nicest pieces we've stumbled across lately. The first is a 2012 Imi Knoebel acrylic on aluminum piece, which embodies one of our favorite art-chetypes — the hybrid painting/sculpture.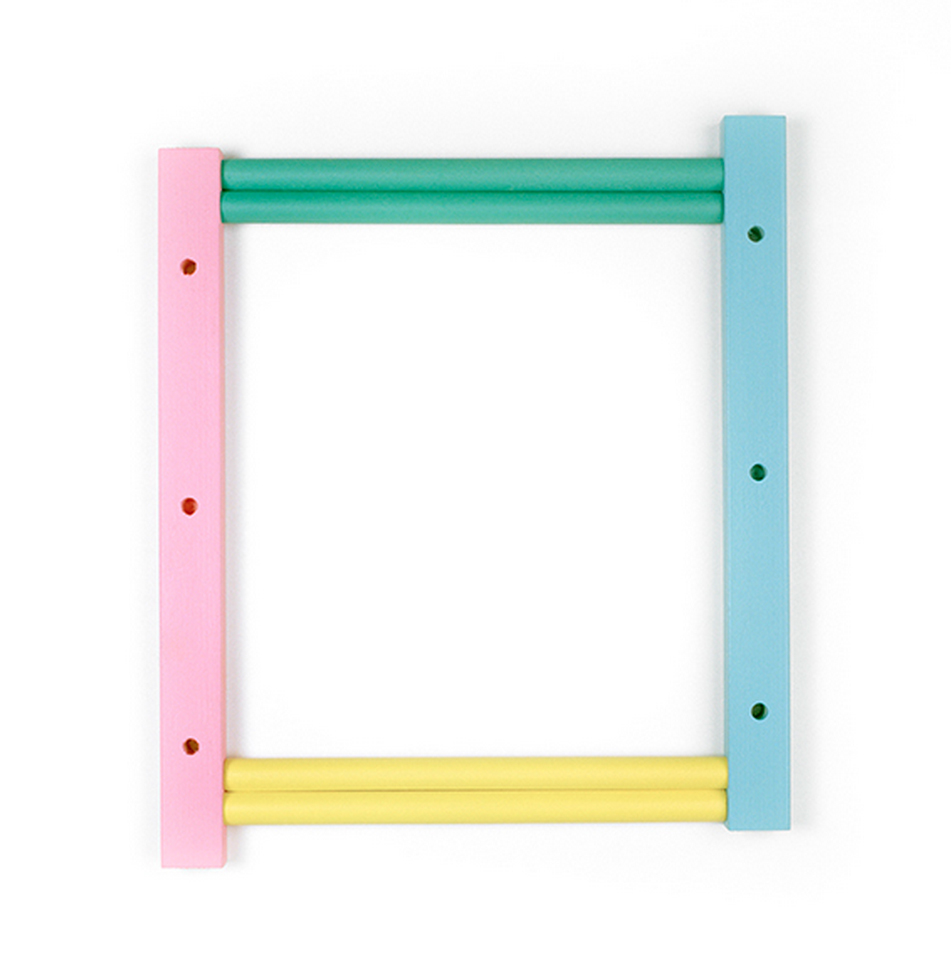 The second is a photograph by Toronto MFA student Elise Windsor, who uses a similar banded square form and wins points for making use of one of our current favorite raw materials — pastel foam. We'll be featuring more of Windsor's use of color in photography soon — stay tuned, and happy weekend!