11.03.14
Mercury Bureau, Furniture Designer
We've heard of people putting their art career on hold in order to be a designer, or their finance career on hold in order to be an artist, but Shane Krepakevich is probably the first person we've known who put his geology career on hold to make furniture. The Edmonton native initially chose science over art when attending college in the late '90s, but realized after graduating that it would be easier for him to return to geology later than vice versa. After painting and then sculpting his way through an MFA in 2010 — with a focus on functional objects and architectural measurements — he began moonlighting for the Montreal lighting studio Lambert & Fils. The rest, as they say, is history: Krepakevich moved to Toronto this past September, set up his own design studio under the name Mercury Bureau, and released a collection of lights, tables, and shelves that dovetail with his still-ongoing art practice. "It's the agency of objects, and the ability of their physical and spatial character to impact our shared experience of everyday life, that drives my designs," he says. Read on to learn more.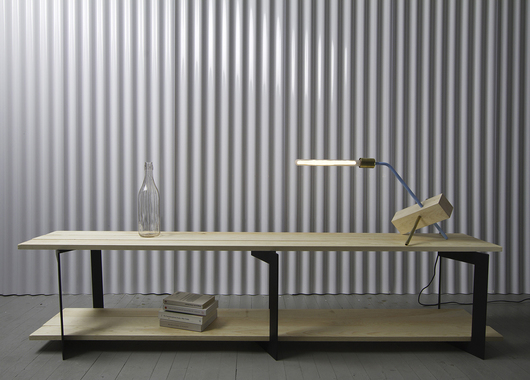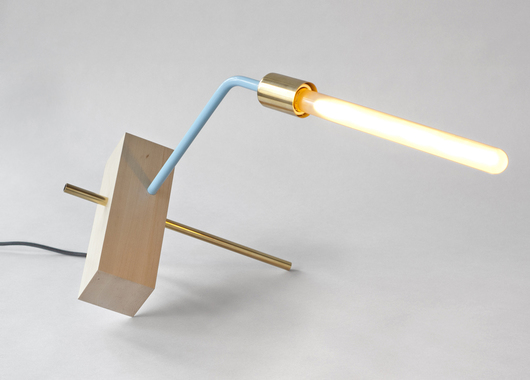 Describe your most recent project and how it was made.
My most recent project, the Axis Lamp, started with a focused technical and material exploration. My working process led me from this exploration into what was ultimately a more compelling technical and aesthetic territory. I initially created a simple wood cube with three holes as a mock-up connector for rods in a suspended lamp, but in the end the cube of wood grew in scale and purpose until it became the base for a table lamp. What started as a compositional anchor ended as a physical anchor as well.
Once I realized the potential of this wood base to drive a geometric arrangement of metal rods and an exposed bulb, I thought back to my longstanding fascination with Russian Constructivism, especially the drawing and sculpture work of Karl Ioganson. Inspired by the lightness of his structures and the strength of his lines, I worked through a series of drafts until I arrived at a design that satisfied my interests in form, color, and material, as well as the functional requirements of a task lamp. I realized after finishing the Axis Lamp that it has even more in common with Ioganson's work than I initially thought, in terms of our mutual efforts to extend the perspective and experience of making sculpture into the world of everyday things.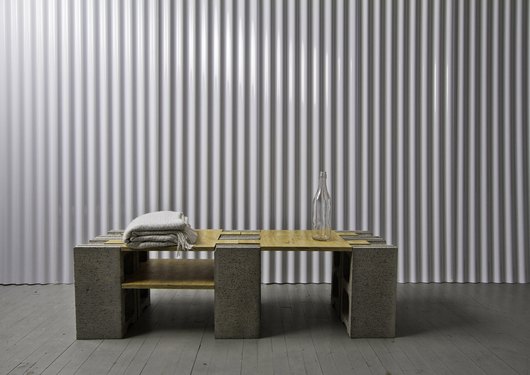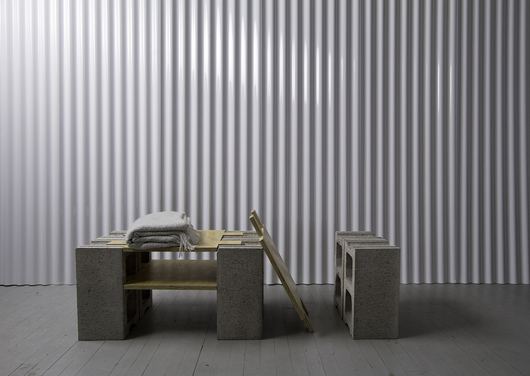 Describe your next project and how you're currently making it.
For my next project I will be creating an alternate version of my existing design, the Cinder Shelves. The new version will maintain the structural and organizational strength of the original while adding greater lightness to its materials and openness to its shape.
These modular benches and shelves were originally designed for an exhibition I curated that featured artist books paired with custom support structures. The Cinder Shelves —responding to the exhibition site's architecture — were built to connect elements of the exhibition and provide seating for visitors. The alternate version I'm planning will replicate the structure of the cinder blocks with two sides of laser-cut aluminum that are braced with small wood pieces at top and bottom. I'm interested in seeing how these new block-shells can combine with various new surface finishes, for both the aluminum and the wood, in a vertically stacked arrangement. I'm excited at the possibilities of moving the initial design of a bench with some shelving forward to an expansive and variable shelving unit.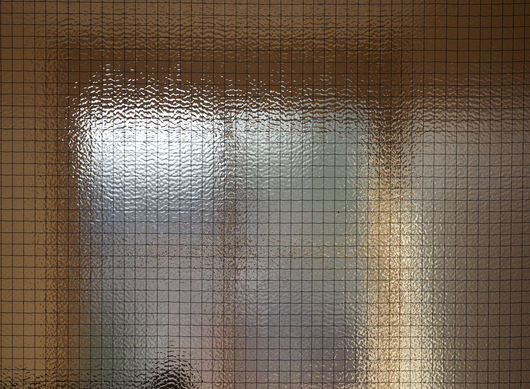 Tell us one thing that's been inspiring you lately and why.
Sparked during a month in Berlin this past summer, I've developed a deep fascination with the translucent, colorless glass that's used in windows. Since starting to pay attention to this material, I've noticed a huge range in textures, thicknesses, and degrees of translucency, but the primary point of fascination in this material for me is that it makes apparent the fact that a sheet of glass is a surface of transmission. Rather than a perfectly clear, seemingly non-present sheet of glass, these translucent windows explicitly bridge the two sides of the window — they're a means of exchange to pass light from one side to the other and to urge movement between the inside and outside of a building. These sheets of glass drive transfer rather than stationary observation.


Name your favorite piece of design from the last 10 years.
My favorite piece of design from the past 10 years is chosen not from among all design but from among the design that I live with. My Botta UNO 24 watch carries a nearly abstract but potent physicality. Its one hand moves once around the clock each day. The movement is so slow that it takes effort to notice it. I love the attention this provokes. The movement of the watch hand seems to collapse the speed of its movement with the speed of the rotation of the planet, giving me a palpable sense of the pace of the day. I find that my expectation of the way time passes is almost shifted. It helps that the watch's casing, strap, and graphics are impeccably realized, but it's the way that it frames the passage of time differently from so many other watches that I admire so much.