11.04.14
Jonas Wagell, furniture designer
Swedish designer and architect Jonas Wagell has products in production with Scandinavian companies like Normann Copenhagen, Muuto, Menu, and Mitab, but it was only a few weeks ago — when we featured one of Wagell's lighting prototype in our Saturday post — that we began to comprehend the vast reserves of cute designs coming out of Wagell's Stockholm studio. Wagell's pieces are brightly colored, exhibiting a certain playfulness he's become recognized for as a designer, and he calls what he does generous minimalism — creating "simplistic objects that are easy to understand and use, but try to add something personal and expressive." Given his background in communications (he worked in that industry before heading to design school at Konstfack in the early 2000s), he's able to understand the relationship between people and the everyday objects they use. He approaches design not from an artistic perspective, which can be isolating and potentially pretentious, but from one based in functionality. Wagell wants his objects to be affectionately used, not admired from a shelf, so he uses readily available materials and steers clear of elaborate or expensive processes. In addition to the designer's firm JWDA, he also founded an in-house label named Hello Industry in 2011, and was named one of Wallpaper's 50 hottest young architects in recognition of his work with prefabs. Keep reading to learn more about why you ought to be keeping an eye firmly on this Stockholm-based studio.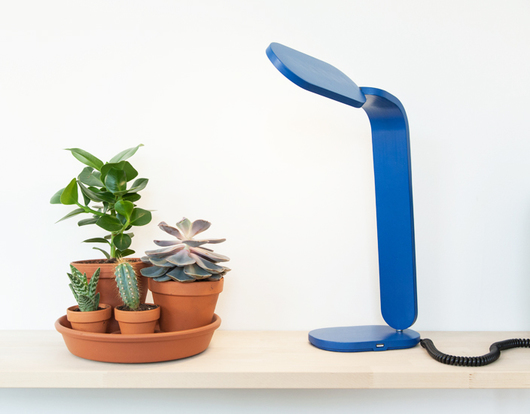 Describe your most recent project and how it was made.
It's always difficult to say which project was the most recent since they always overlap and the time from idea to market can vary from 12 months to three years. Having said that, one of the most recent things I've worked on is a wine carafe and glasses for German company WMF. I suppose my work is known for being rather playful and colorful which is quite far from the classic and elegant expression of WMF. As a designer it's a challenge to find a middle ground, to adapt to a new context without losing your own personal DNA. I received the final factory samples last week and I feel really happy with the result. It has been a long process stretched out over almost three years, but now finally, the first parts of the range will be launched at Ambiente in Frankfurt in February 2015, something I really look forward to.
Another project that I'm super excited about is a table lamp I have designed for Design Within Reach in the United States this year. I hope we will see the final product sometime early next year. Except for this there are also new projects in development with Normann Copenhagen, Menu and more. (Above: A lighting prototype by Wagell)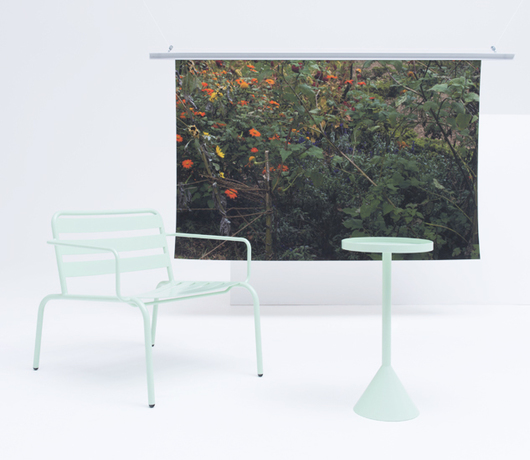 Describe your next project and how you're currently making it.
For the last year or so I have been discussing opportunities with an American company with ties to Taiwan and with a long experience of manufacturing and supplying the design industry. We have decided to create a new small collection together with simplistic, functional and beautiful objects.  I will be contributing designs, strategy and creative direction for the brand. It's a great challenge that will require hard work since we are basically starting from scratch, but its great fun too! I enjoy this type of work since a big part is about communication, something I was working with for almost a decade before going back to school to study design and architecture. In that sense, the project ties together all my knowledge and experiences. We want the collection to have the optimism of the American fifties and the humble aesthetics of the Scandinavian north. However, at this stage it's more about establishing a framework and strategic platform than hands-on design work, but we are planning to show the first small collection next year. (Above: A 2008 outdoor set Wagell created for Berga Form)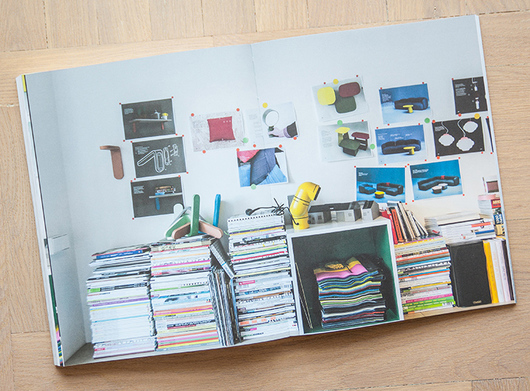 Tell us one thing that's been inspiring you lately and why.
The single most inspiring thing for me is to travel and meet new people. And it's been lots of traveling lately. A couple of weeks ago I was one of the keynote lecturers at Belgrade Design Week. The organizers are famous for their generous hospitality and superbly arranged event. This year was no exception and for five day (with not much sleep) we took part of numerous great lectures and made many new friends from all over the world. And then last week I visited the Dutch Design Week in Eindhoven and the Biennale Interieur in Kortrijk in Belgium where I was also a part of the exhibition and book release "Scandinavian Designers at Work" (above). The book portrays a selection of designers in their studios and focuses on how they work and from where they gain inspiration.
I believe most designers are hard workers and after a few years you kind of establish a specific expression and a personal way of working. Therefore, just meeting and hanging out with other creative spirits is super fun and a great inspiration. Inspiration is energy, and energy is everywhere!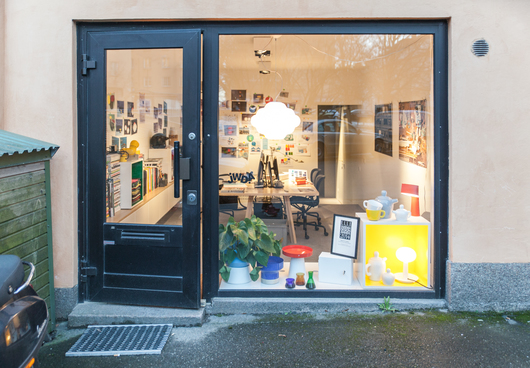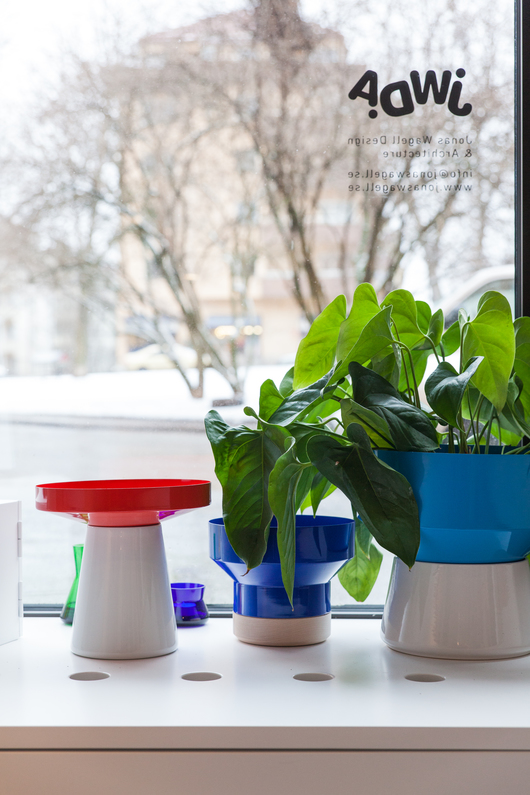 Show us your studio and tell us what you like about it.
Well, the space is an old milk shop in the ground floor of an apartment building from the 1940s. It's divided into three rooms with a quiet office space with a large shop window facing the street. Here, there is a soft grey carpet on the floor and low wall-mounted cabinets along one side covered with rows of books, piles of magazines and random paper mock-ups and prototypes. One wall is covered with sketches, ideas and drawings of ongoing projects and in the middle of the room there is a large table with computer work stations.
Two steps further down is the kitchen and meeting room. A dark blue cabinet wall covers one side of the space and contains fridge and all kitchen utensils, but also a big collection of colored paper sheets and cardboard, color printer, material samples, 3D printer and more. The whole room is painted grey, including a zig-zag of tubes and pipes on the ceiling.
Next to it, with a window towards the back yard, is the workshop. It's a tidy space with an overload of tools and gear properly organized in drawers and built-in cabinets. Timber slats and MDF boards crowd a corner together with cardboard sheets, some furniture prototypes hang from the ceiling, a few leftover cases of exhibition beer sit on top of a cabinet. Today, the work in the shop is mainly with paper and cardboard rather than wood and metal and the space is also used to store a small stock of my in-house label (the Hello Industry collection) piled up in neat stacks with colorful labels.