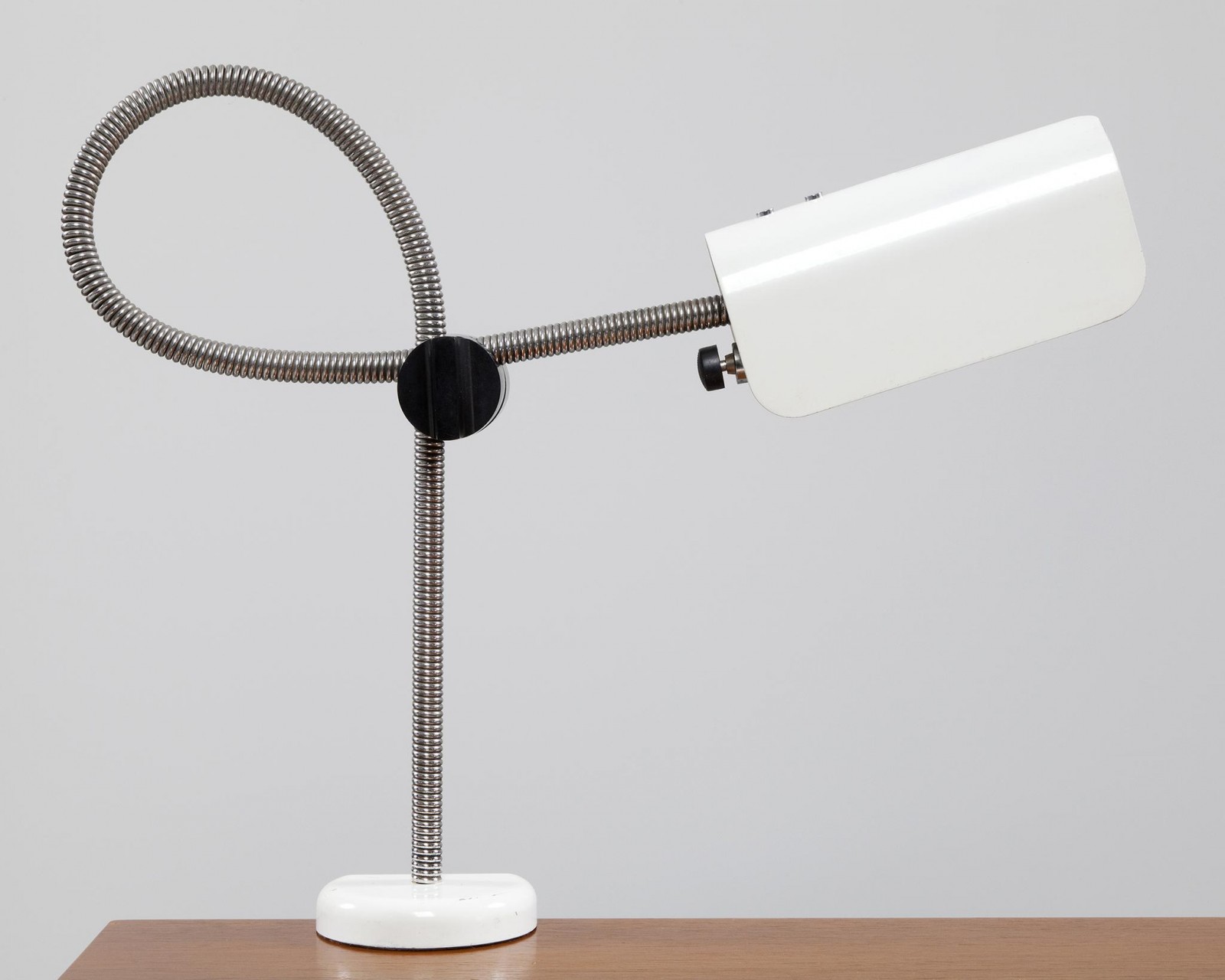 A weekly Saturday recap to share with you our favorite links, discoveries, exhibitions, and more from the past seven days. This week: a little bit of Scandinavian design heaven in downtown Los Angeles, lots of emerging designers under one roof in far-out Brooklyn, and a preview of the design hothouse that is the coming week in New York City. 
Exhibitions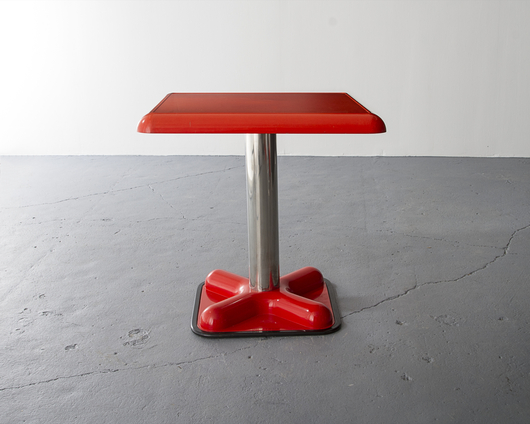 With design season upon us, we've been so focused on what's new and what's next. But this week the Tribeca gallery R&Company (formerly R20th) gives us a chance to look back on the 1960s-era work of two great designers: Wendell Castle and Joe Colombo, above, whose excellent lamp also sits at the top of this post.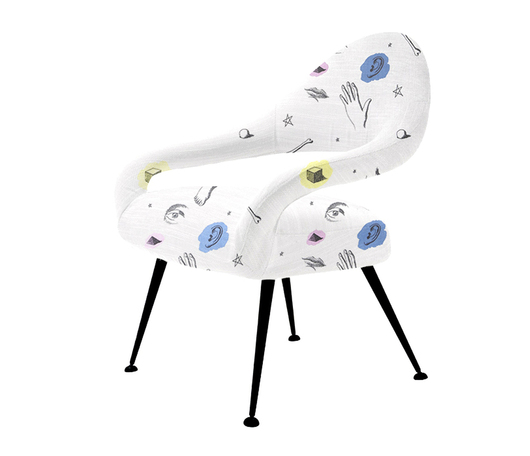 Opening this week at Le Bon Marché in Paris is an interesting collaboration: The Italian furniture house Poltrona Frau and the eccentric, ex-Moschino creative director Vincent Darré will release a limited-edition series of furniture, like the Surrealist side chair above, as well as a short film directed by Darré, which traces the history of Poltrona Frau's Lyra chair.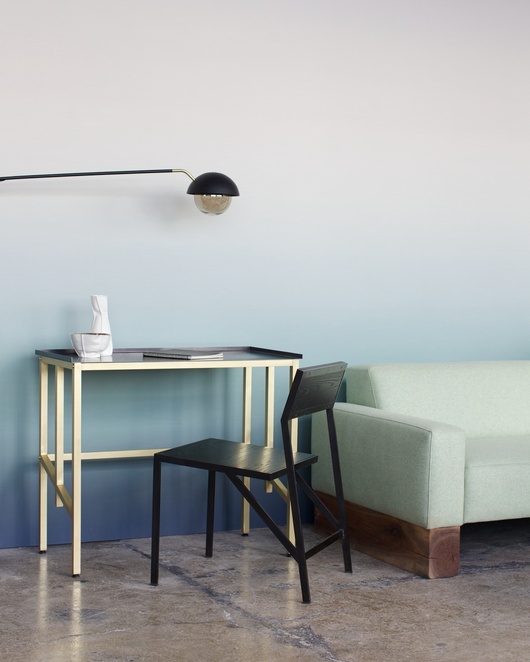 In Sunset Park, Brooklyn — as part of the Wanted Design x Industry City NYCxDesign showcase — the new designer platform and marketplace WorkOf has created an apartment installation with many fantastic local designers including Bower, Eskayel, Chen Chen & Kai Williams, and the designers featured in the image above: Calico Wallpaper, Shimna (couch), Souda (vessels), Allied Maker (light), Saw (desk), and Farrah Sit (chair).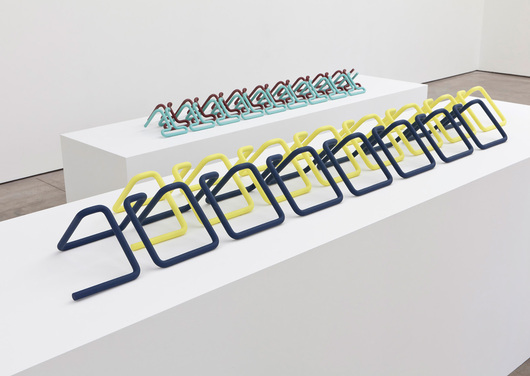 Not sure how we missed this since it's been open already a month, but if you're in London, do go see Tauba Auerbach's solo exhibition at the ICA, which debuts new sculptures and photographs inspired by the scientific principles of symmetry and reflection. Called "The New Ambidextrous Universe," it takes as its starting point a book of the same name, which explains things like why your mirror image reverses horizontally but not vertically and discusses "modern physics by way of the fourth dimension, symmetrical extraterrestrials, antiparticles, and the direction of time." Groovy.
Discoveries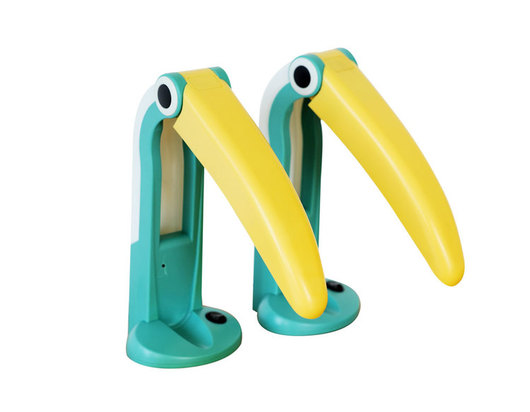 We saw lots of great stuff at Thursday's VIP opening for the Collective Design Fair, which we'll be posting in a round-up next week. But one of my personal favorites were these 1980s Taiwanese Toucan lamps at the booth for Kinder Modern, a New York gallery that specializes in vintage kid-friendly furnishings you'll secretly want for yourself.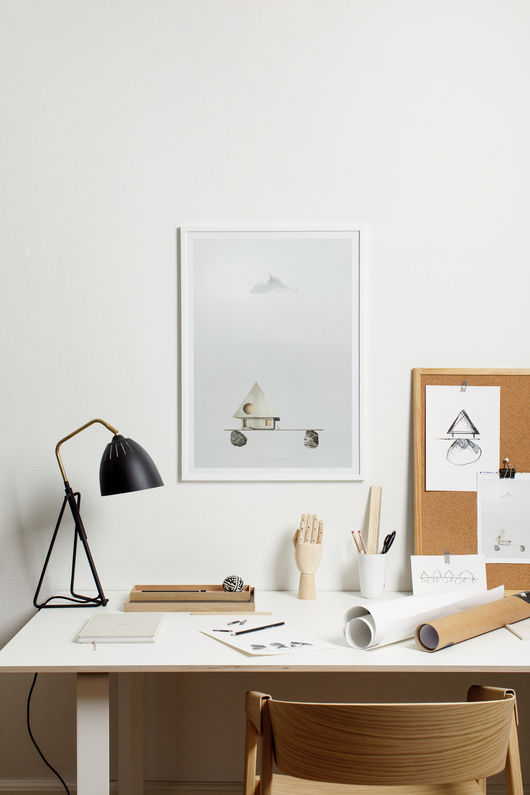 Great stuff in our inbox this week as well, like these posters designed by the Swedish studio TAF for Paper Collective, whose proceeds go in part to causes and charities chosen by the designers themselves. TAF's charity was Architecture Sans Frontieres, and the prints represent the different, visually separated components of an ordinary house.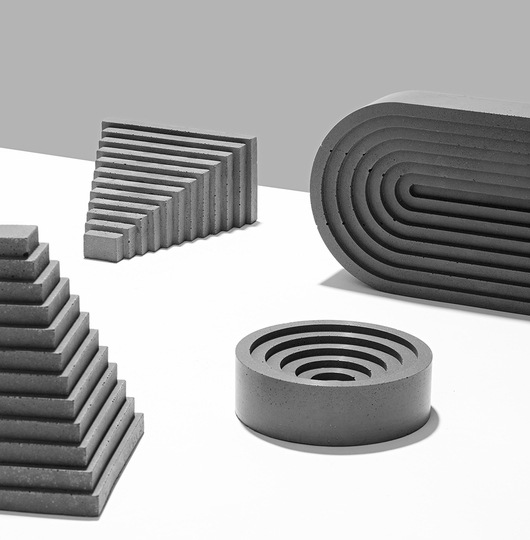 We also received these great images from the Austrian-born, London-based designer Klemens Schillinger of his cast-concrete Tabletop Landmarks: bookends and bowls that can be used as desk accessories or fruit trays. (They're sealed to be food safe.)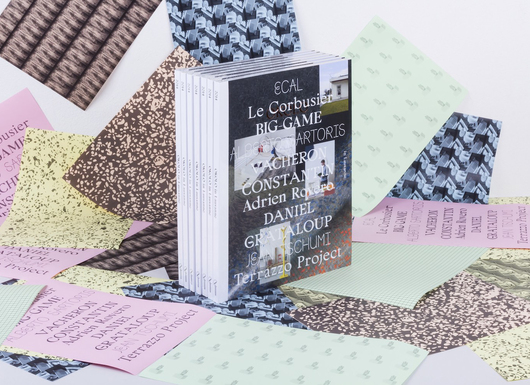 The Prague-based Okolo's latest city-specific publication is out, this one focused on Lausanne, Switzerland. Okolo's team — along with a crew of freelancers that includes PIN-UP's Felix Burrichter and Mat & Me's Matylda Krzykowski — set out to explore the region's artistic heritage, focusing not only on the ECAL students and alumni who populate the area but also old modernist masters like Le Corbusier and Jean Tschumi. So pretty.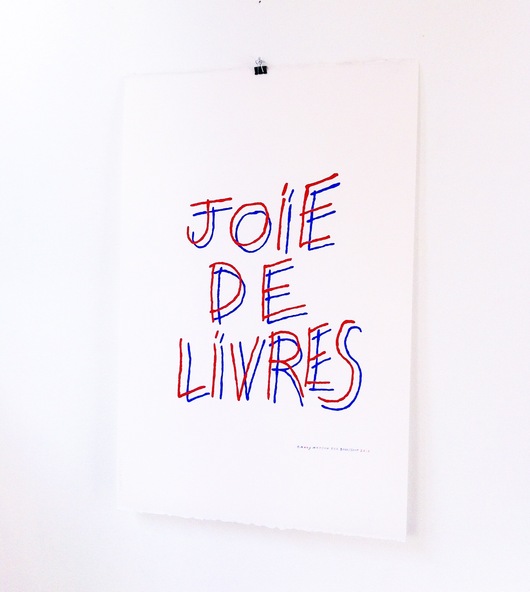 A tip from Joanna Goddard had us browsing the Book/Shop site for art this week when we stumbled upon this fantastic screen print from Sight Unseen favorite Mary Matson. Boy do we love a good pun!
Events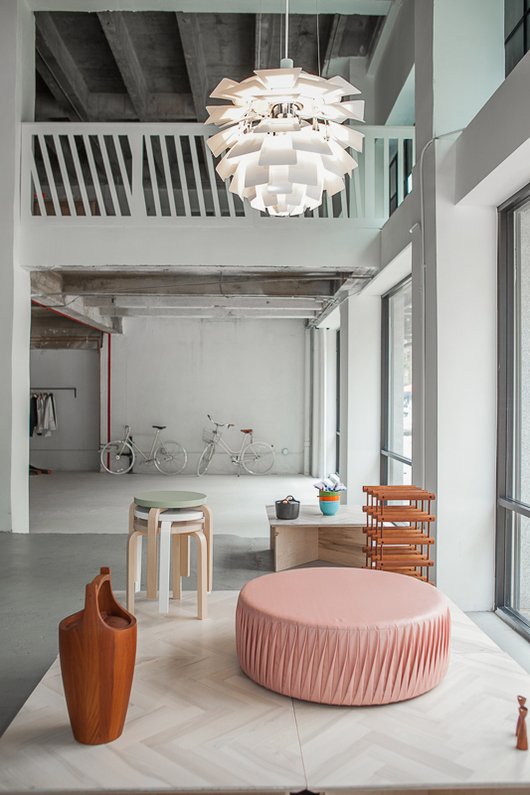 Opening this week in downtown Los Angeles is a Scandinavian design heaven known as Austere, a hybrid shop, showroom and event space designed by Form Us With Love that's being billed as "a magazine you can walk into" by its founder and Sight Unseen homie Fredrik Carlström. The space will feature "the best examples of Scandinavian design incorporated into vignettes of everyday life to display functionality and express the heritage of each piece," and includes designs from everyone from Acne to Artek.
ICFF Preview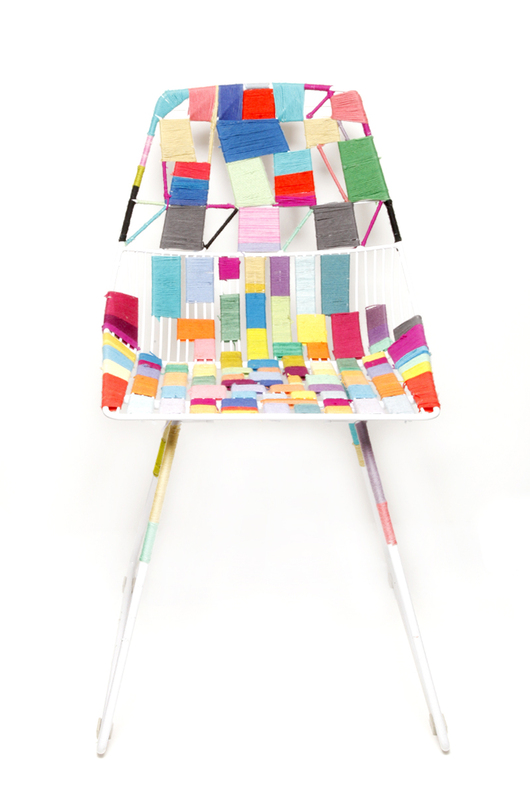 You might think we'll be too busy with our own event next weekend to peruse the other offerings, but never fear. Getting us excited for the mad dash around New York City are the tiny previews that have been dribbling in, like this Lucy chair by the Los Angeles studio Bend, which has been thread-wrapped for a limited edition by artist Edward Granger.

We're also way into this sneak peek at Sabi SPACE, a new line of bathroom furnishings designed by the BarberOsgerby–founded consultancy MAP Project Office for Sabi, a health and wellness company that has previously succeeded in making both pill boxes and canes just a little bit cooler.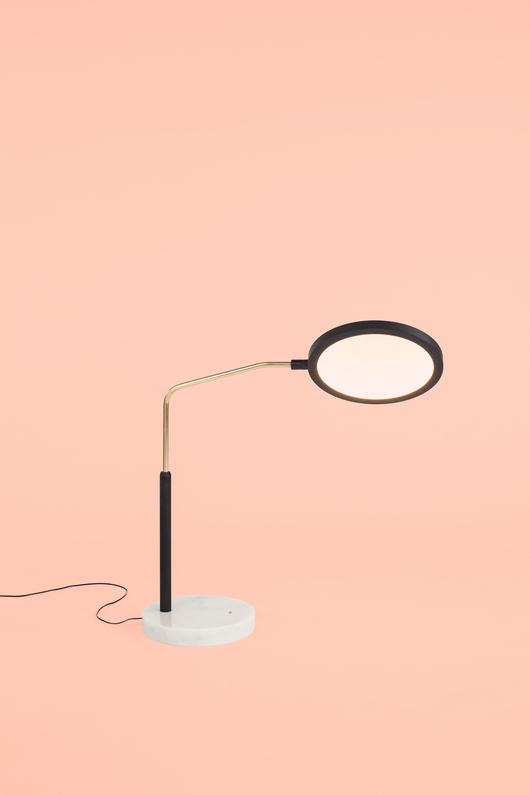 Lastly, our new favorite lamp is this sleek little number launching next week with MatterMade, along with floor, pendant, and sconce siblings. We also previewed Karl Zahn's new works for Matter in our newsletter this week, which if you're not getting yet, you certainly should be. Sign up here!