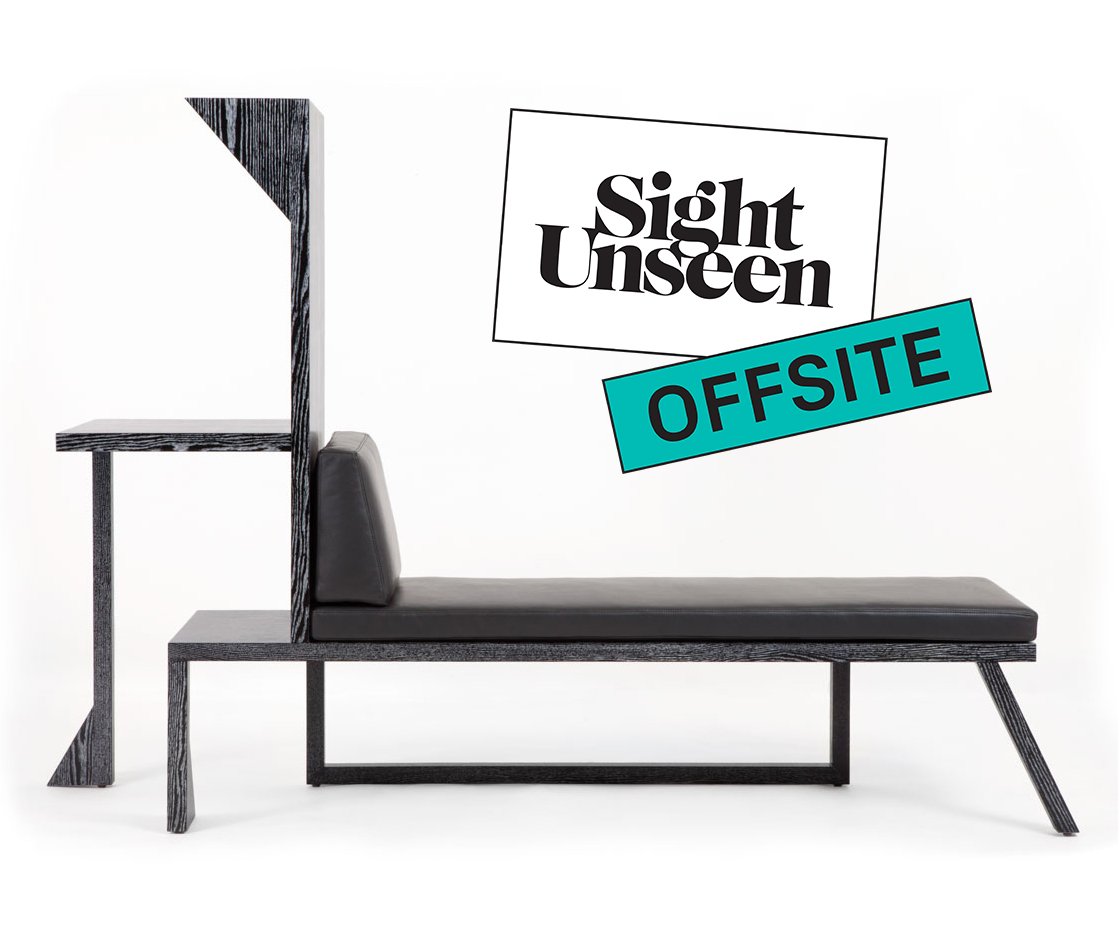 In March we broke the news about our second annual New York design week exhibition, Sight Unseen OFFSITE, which is free and open to the public and takes place this year at Hudson Mercantile, 500 W. 36th St. at 10th Ave., from May 15 to 18. But today we're giving you an official preview of the show, which this year encompasses nearly 100 brands, designers, and studios creating everything from furniture to a photo booth to an immersive living room installation to a vegan-friendly daily lunch cafe (did we mention we're a block away from the total food desert that is the Javits??). And then there are the six additional designers whose work will be on view starting Wednesday at our satellite presentation at the Collective Design fair.
Check out our exhibitors page for all the details, make sure to follow us on Instagram and Twitter for more news and updates, then join us this weekend to see it all in person! You can get sneak peeks from the featured designers themselves by scoping out the hashtag #suoffsite, too, and we'll be previewing special installations all week right here. And if you're not lucky enough to be in or traveling to New York for design week, stay tuned for full coverage of Sight Unseen OFFSITE directly following the show!
Pictured at top: A bench inspired by retro-futurism and vintage nightclubs by Alex P. White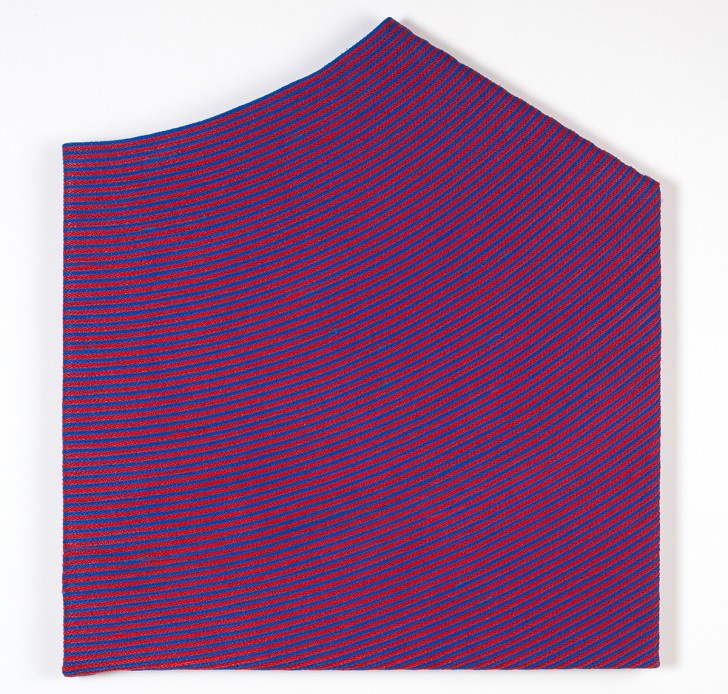 New York's Doug Johnston will be one of six designers exhibiting at our Sight Unseen OFFSITE pop-up at Collective Design, which takes place May 13-17 at Skylight Clarkson Sq., 550 Washington St. (at Houston). Click here for hours and directions.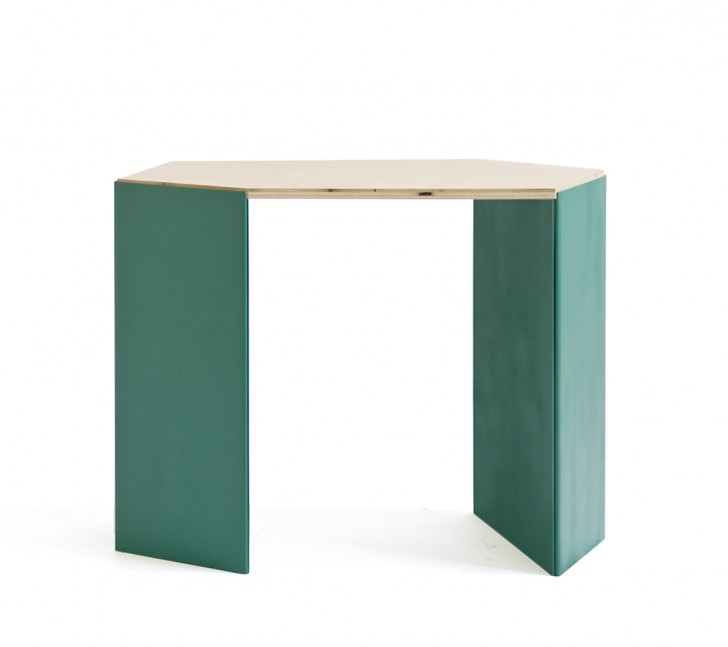 Then on Friday, our main OFFSITE show opens at Hudson Mercantile, with presentations of new work by more than 50 design studios and designers. Pablo Alabau, whose rationalist architecture–inspired Casa Polo table is pictured above, is one of them.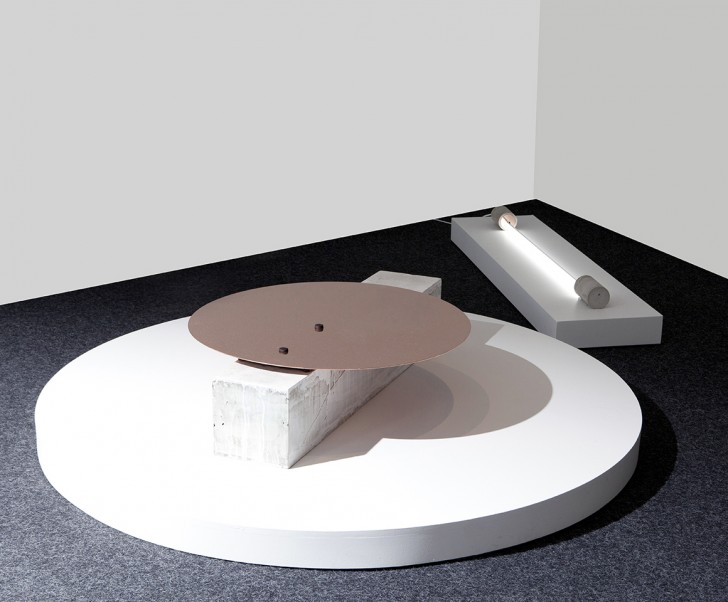 Seattle's Aleksandra Pollner is debuting a new series of furnishings in concrete and copper.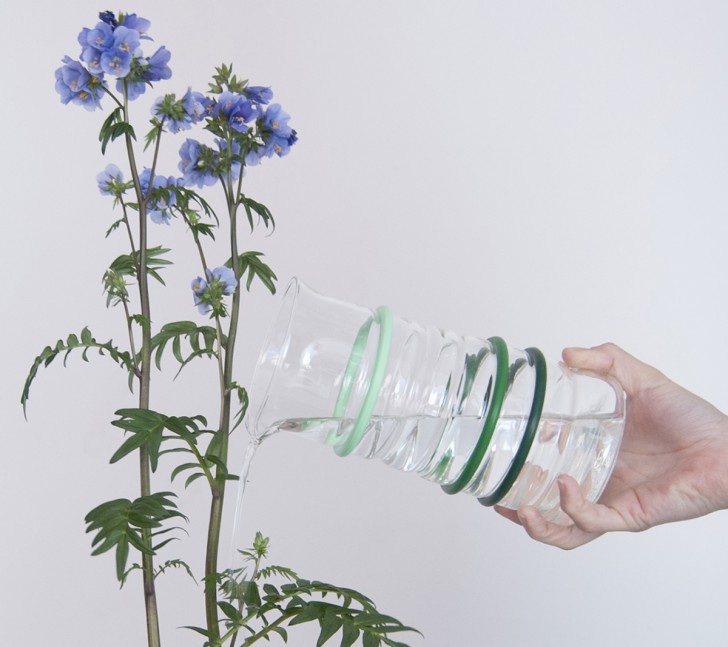 The food-meets-design blog Mold is launching its first product — the Life Measured pitcher by Visibility, who are also exhibiting at OFFSITE for the second year.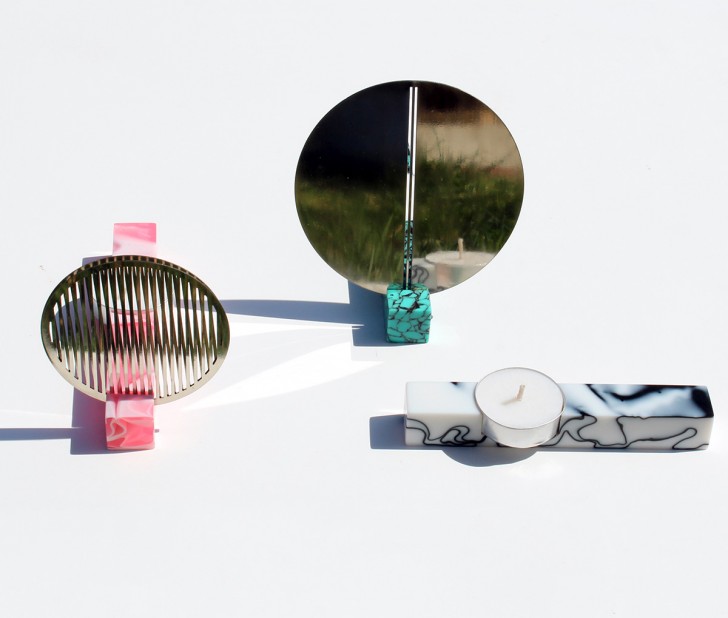 The American Design Club has partnered with Roll & Hill to present its latest juried exhibition, "Curse the Darkness," a showcase of objects that can hold a candle and light up a room. (Pictured above is a series by Sophia Thomas.)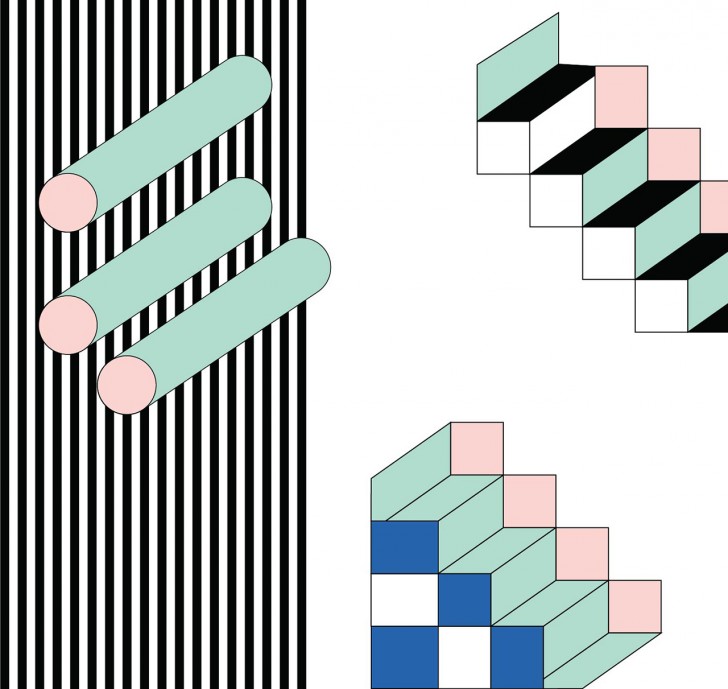 You'll definitely want to bring a friend to take photos of you inside the booth created by the amazing graphic designers and art directors at New York's RoAndCo (along with some of their favorite collaborators)!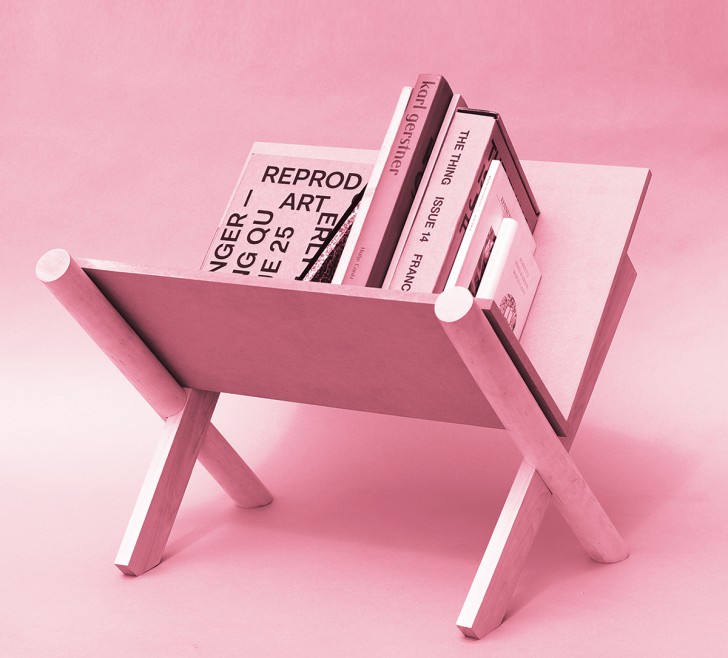 Seattle's BLK Pine are known for their minimalist bags and accessories, but at OFFSITE, under the creative direction of WKND Studio, they'll debut their first collection of furniture pieces, exploring the intersection of wood and cotton canvas.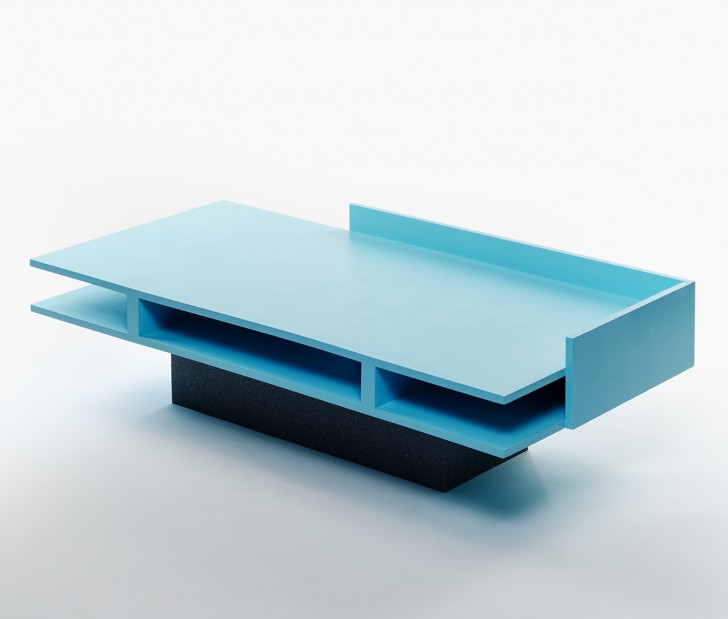 OFFSITE also marks the launch of Studio Medium, a new furniture studio by emerging Vancouver talent Greg Papove.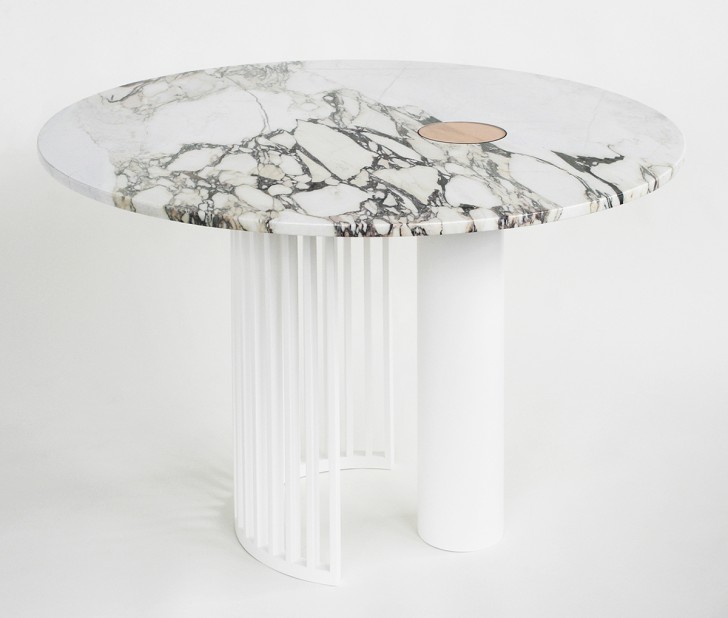 Bower returns to OFFSITE with its Contour series, including this marble dining table and the debut of new side tables whose tinted glass tops create new tones when overlapped.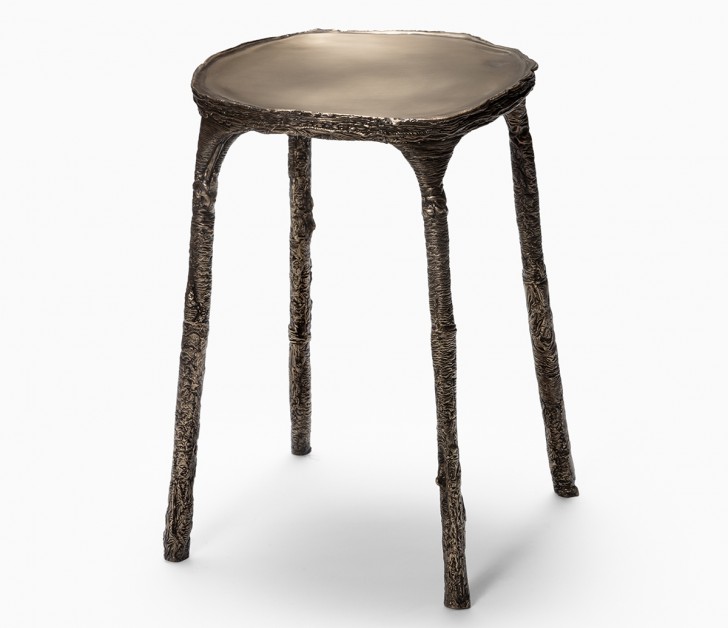 Chicago's Steven Haulenbeek is exhibiting his Ice Cast Bronze series for the first time ever at OFFSITE's satellite exhibition at Collective Design — which is shaping up to be the best Collective fair we've ever seen, might we add. Don't even think about missing it.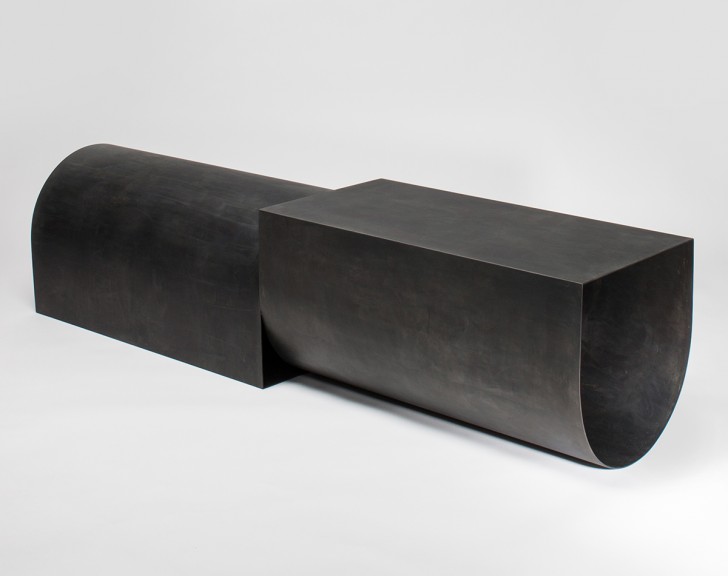 Indiana-based studio LUUR is introducing this epic UBench, made from rolled and welded blackened steel, part of a collection of new prototypes exploring the grey area between function and sculpture through the geometry of the circle.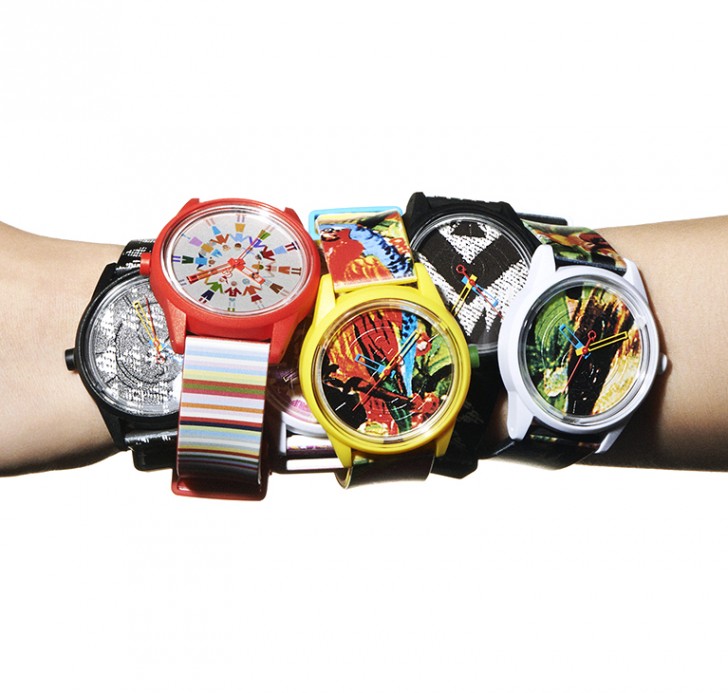 Japanese watch brand Q+Q returns to OFFSITE this year to launch its latest solar-powered collection, SPICE, featuring colorful stripes, splattered paint, and tropical prints.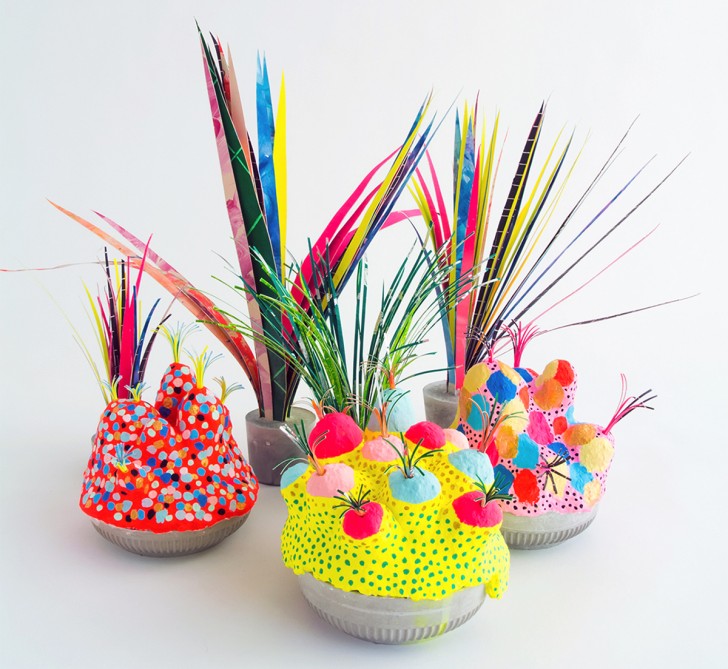 CHIAOZZA also returns, combining for the first time publicly a collection of their geometric wall sculptures with an installation of their fictional paper plant forms.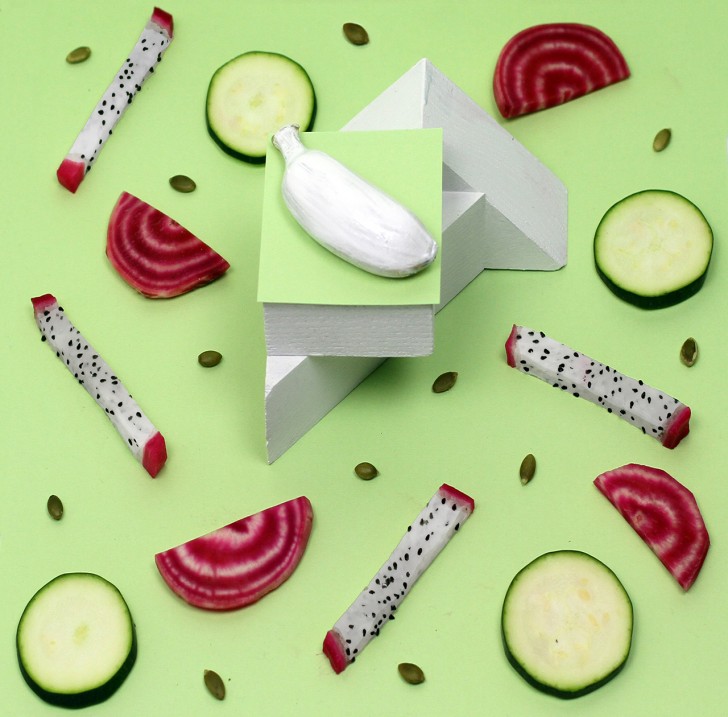 Stuck at the Javits all day? Pop over to OFFSITE for lunch! Sister duo Laila and Nadia Gohar of Sunday Supper have teamed up with Antonella Tignanelli to host a daily cafe (with vegan, vegetarian, and gluten-free options) at our show.