11.30.15
Dale Hardiman, The Next Big Thing From Melbourne
At the heart of Melbourne furniture designer Dale Hardiman's work is a fascination with manufacturing processes and material lifecycles. Combine that with the new millenial designer's eye for pitch-perfect styling, and you've got a serious talent on the rise. The RMIT grad keeps things local and sustainable, working primarily with manufacturers based in and around Melbourne, re-appropriating traditional production methods, machinery, and materials to create innovative and beautiful products. Having graduated only in 2012, Hardiman is still relatively new on the design scene. Yet he's accomplished a huge amount both in his own practice (remember these hangers?) and as co-founder of the up-and-coming production label Dowel Jones, who released their latest product today and which we're debuting exclusively on Sight Unseen. We recently caught up with Hardiman to find out what he's working on and what fuels his creative practice.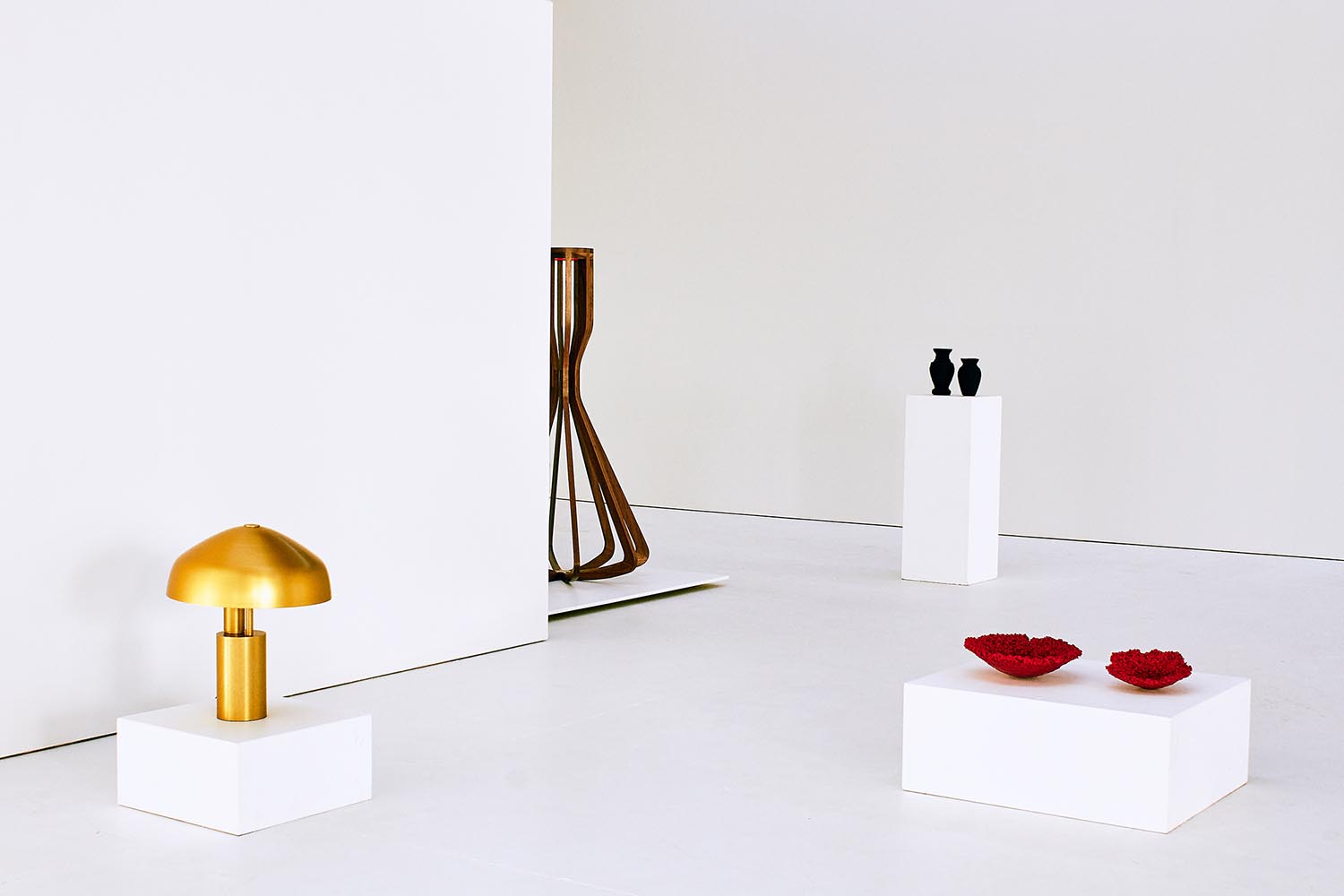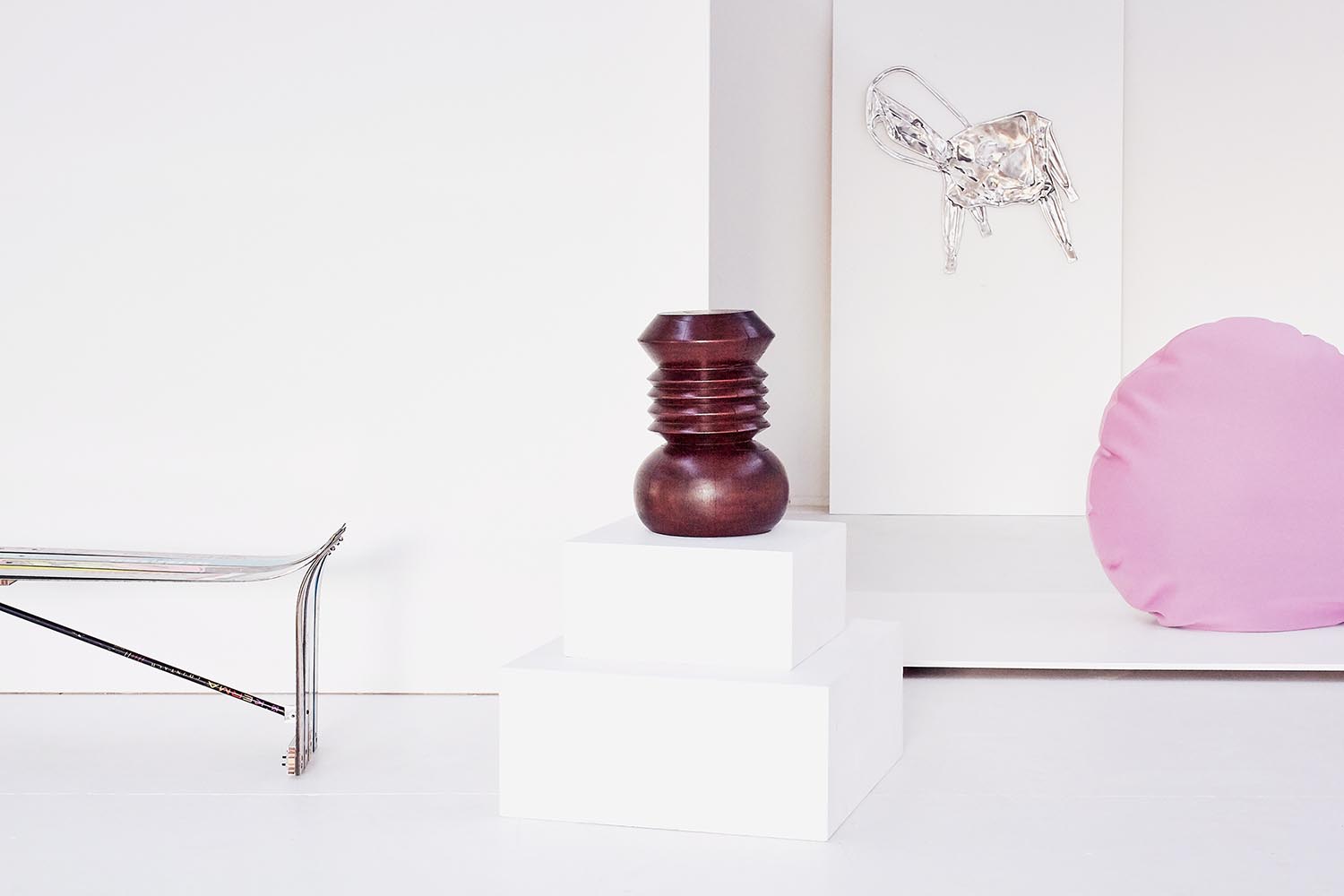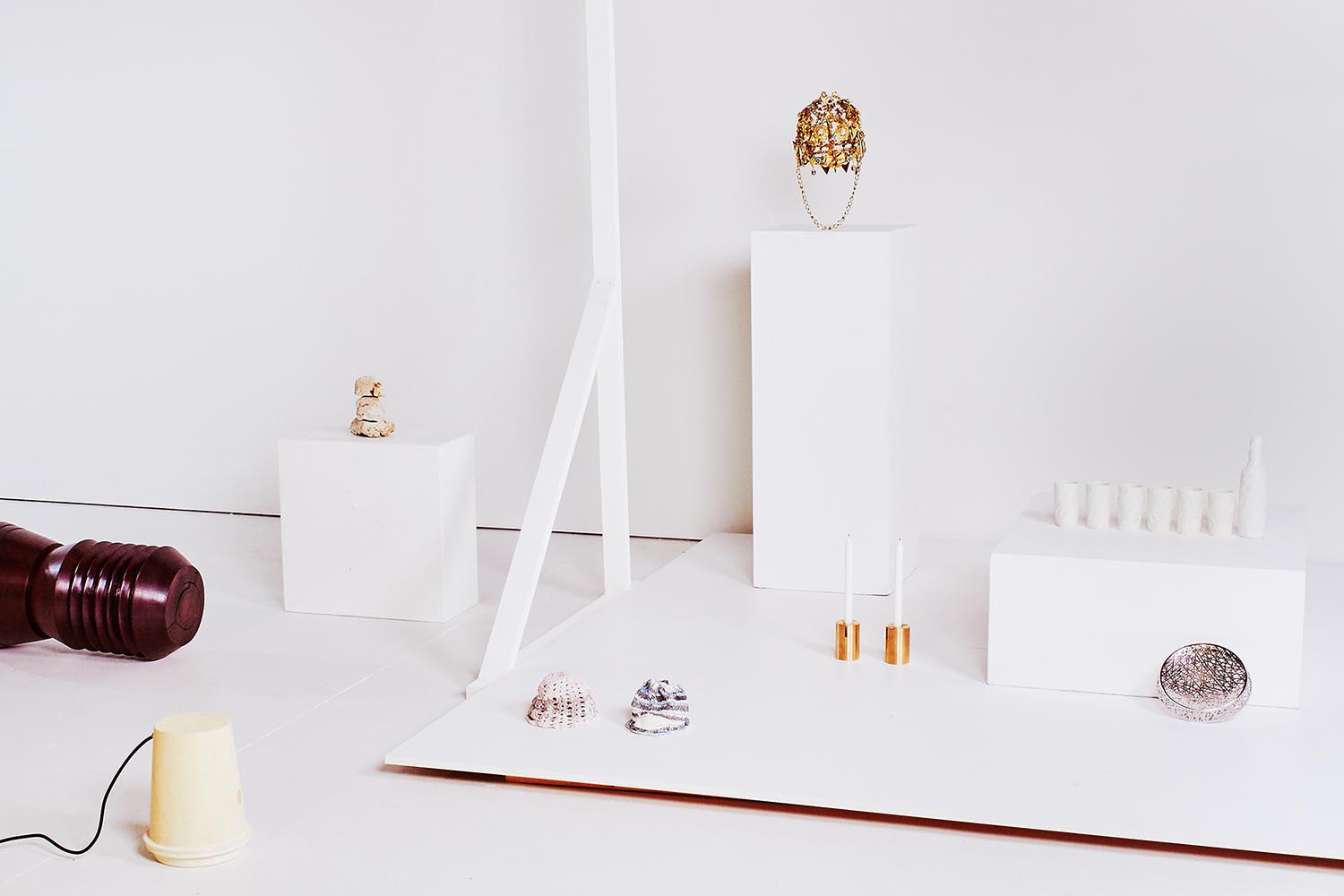 Describe your most recent project and how it was made.
The most recent project I worked on was a new Australian platform called 1-OK CLUB, which launched at the National Gallery of Victoria (NGV) in August. It's something I'd been working on with another designer, Andre Hnatojko, for 10 months but it was really realized when we began talking with the senior curator and curator of contemporary design and architecture (both long-time friends and mentors) at the NGV. 1-OK CLUB was set up to promote the production of objects outside of designer's usual practices and beyond their comfort zones. We really wanted to encourage designers to look outside of what they do commercially and to have complete creative freedom.
The work I personally produced for the launch was a collaboration with a designer who also runs a rubber factory on the outskirts of Melbourne. My commercial furniture, lighting, and objects brand Dowel Jones moved into the mezzanine of the rubber factory in 2014. What we didn't realize at the time was that we'd sometimes have free reign over the machines to experiment with different methods of production. I collaborated with the factory owner Ash Allen to produce Factory Works, a series of black coiled vessels that explore a process designed to produce perfect replications.
Injection molding has long been used in the production of low-cost consumer, industrial, medical, and aerospace products, and is now almost completely automated. Hand coiling on the other hand, is a process that has been used for thousands of years to shape clay into vessels. For Factory Works, rubber is extruded in the conventional manner, but instead of being captured inside a mold, it's left to drop naturally onto a platform and then hand coiled over a glass or ceramic form. Once coiled, the rubber is heated to cure, and the internal form is destroyed to leave only the rubber form.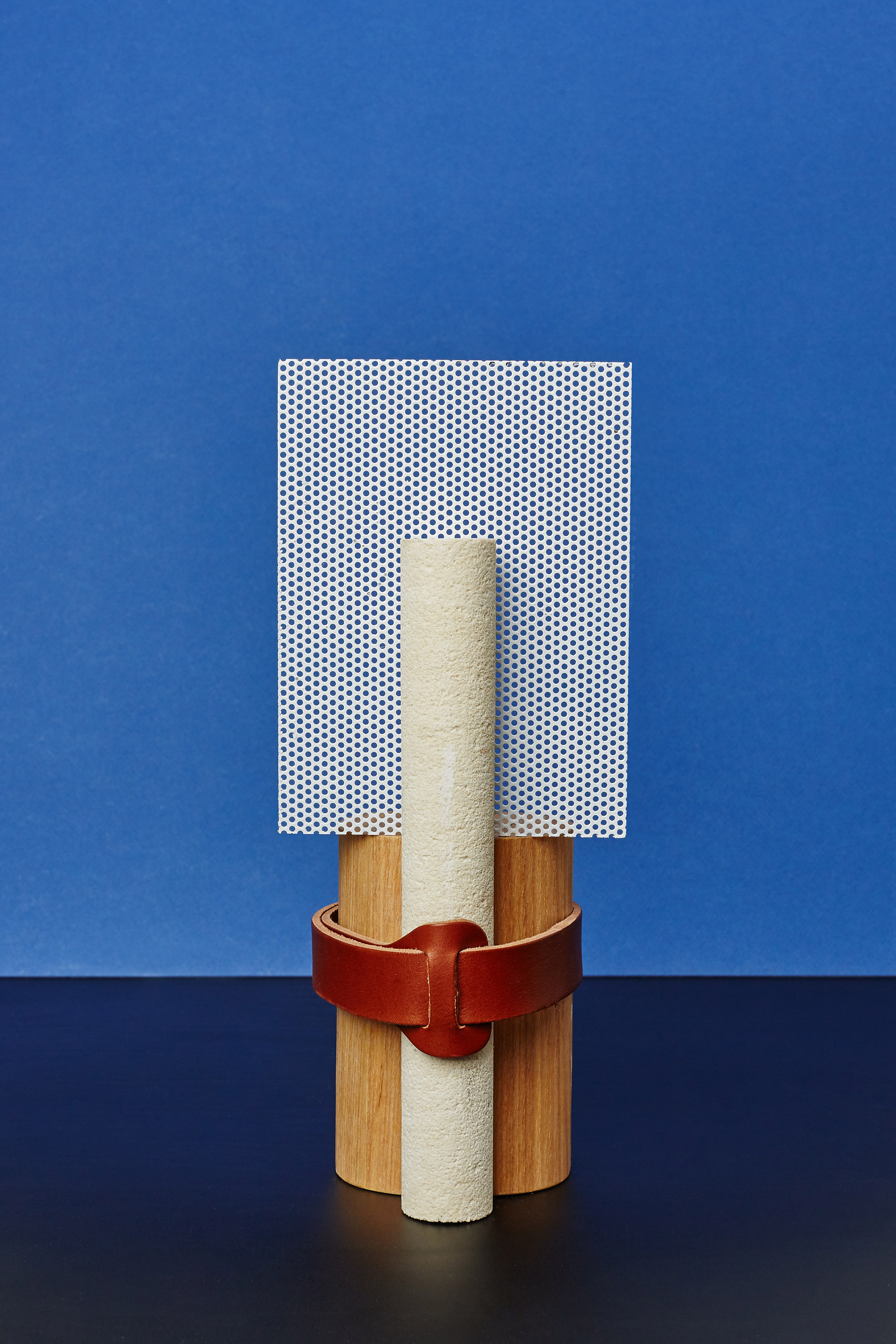 Describe your next project and how you're currently making it.
I began a yearlong project in my honors year in Industrial Design, thinking about why we manufacture objects and how they get sent all across the globe just for someone to eventually throw them away. As my final project, I produced a short book made up of projects from designers around the world — essentially a step-by-step cookbook for objects.
One of the projects included was the Kids Straw Stool, which was the first product I ever produced in 2012. The Kids Straw Stool is made up of materials that can be bought at supermarkets or the pharmacy, including water, glycerol, wheat starch, vinegar, seeds and pea straw. The idea addressed our high consumption of products designed for kids, which have an incredibly short life span. You cook most of the ingredients on your stovetop, making a goop of biodegradable plastic, then add in the pea straw so it has strength and the seeds. Once cooked (in the oven), the shapes are sewn together. When your kid has outgrown the stool, you can throw it into your garden, it biodegrades in five to six weeks (dependent on the weather) and the seeds grow into all manner of vegetation!
Another project from that book that I'm now currently working on is called HEAVY. I'm developing it for an exhibition in Sydney in 2016 and it's based on a way of building using tilt-up slabs (where concrete slabs are cast on-site and raised into place to form the walls). The general idea is that you're given a set of instructions that allow you to make furniture in your backyard — removing transportation completely. It can be produced for an incredibly low cost, but also has a beautiful texture on the outside.
We're also currently working on new ways and approaches to exhibit 1-OK CLUB works outside of traditional gallery formats, both nationally and internationally, and we're releasing new Dowel Jones products (like Hooked Up, the leather strap above, which Sight Unseen is exclusively debuting today!)
Tell us one thing that's been inspiring you lately and why.
I recently spent four days camping on Bruny Island, off the southeast coast of Tasmania, with another 20 or so designers and curators who were from both Australia and around the world (organized by the NGV and Design Tasmania). As part of the camp, we each had to design an object or experience that related to a brief set at the beginning about the experience of food and the act of eating and sharing using only materials that could be sourced nearby.
We found ourselves working in a very primitive way, making clay from dug up earth, making molds from digging holes, sourcing bull kelp from the ocean. This idea of not having any manmade materials available was incredibly inspiring, the way we take materials for granted and assume they'll always be at our disposal. I had the great pleasure of working with designer Elliot Rich on a concept of how we as humans could eat and share in the same way the wallaby does (a native animal to Tasmania).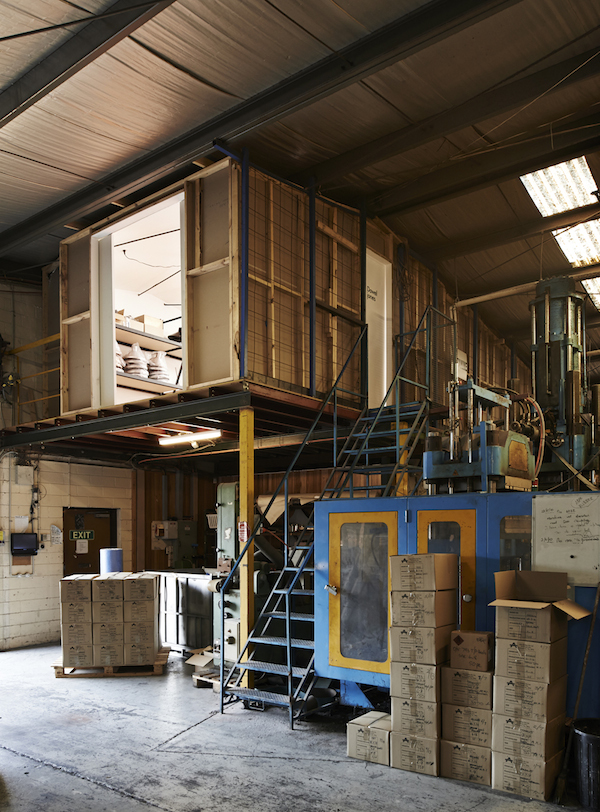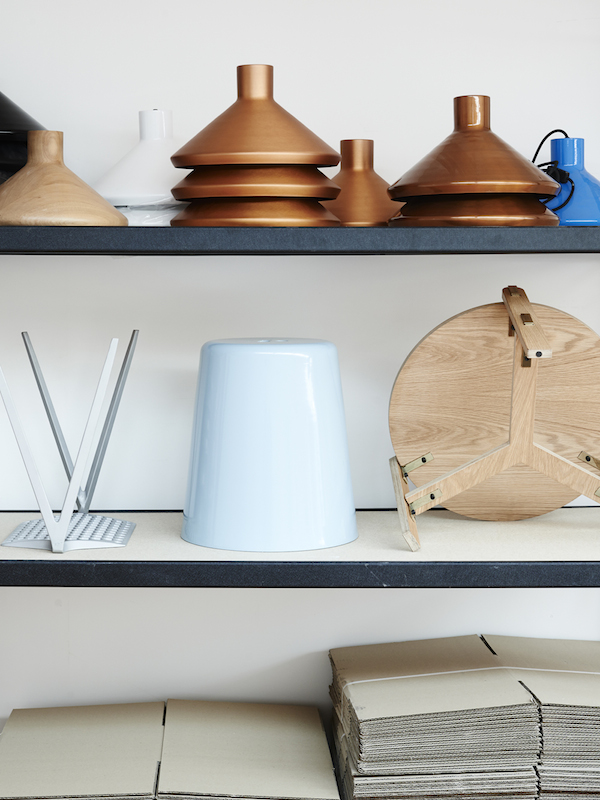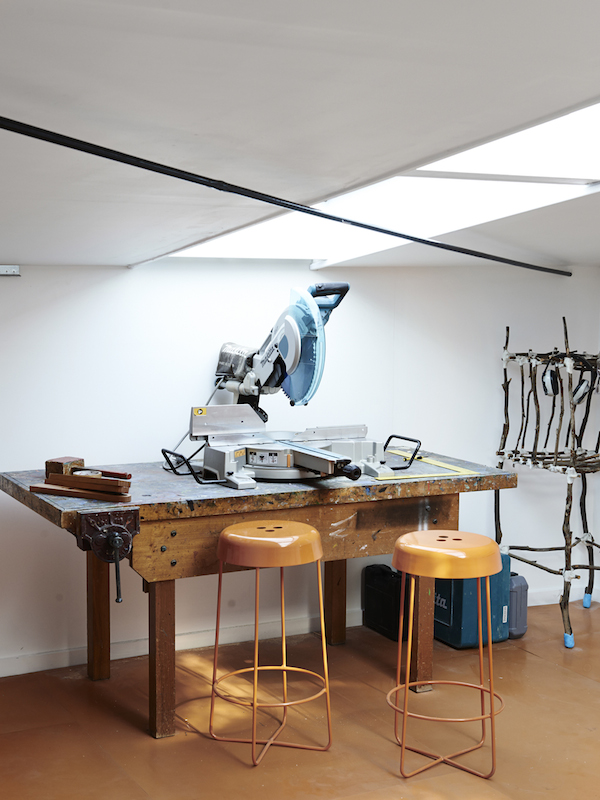 Show us your studio and tell us what you like about it.
My studio is actually the studio of my commercial furniture brand Dowel Jones. When I first graduated from university in 2013 I formed the studio together with another graduate to produce furniture, lighting and objects that were realized by Australian manufacturers. Our first studio was on the fourth floor of an old building that had no lift (except for a service elevator) shared with mainly web and graphic designers (so it was impeccably clean). Being on the fourth floor meant we couldn't really hold stock of our furniture there, and because it was so clean we couldn't really make a mess. I think in the six months we had it we only spent five days there!
We moved out of Melbourne into the northern suburbs into a rubber factory — completely by luck and chance. One of our first products was called Mr. Dowel Jones and is produced by an Australian rubber manufacturer (producing shoe soles, golf buggy wheels, hockey pucks). One day we were across the road from the rubber manufacturer and we saw that he had a mezzanine that was full of junk and just completely wasted. We spoke to him about it and he offered us the space! He then proceeded to move all of the junk out, and we spent the next two to three months building our entire studio from scratch — plastering and painting the walls and installing acrylic into the roof so we had natural light. We'd essentially moved from a popular suburb close to the CBD of Melbourne to an industrial estate very far out from the city; the upside was that we were surrounded by manufacturing and those fabricators who would eventually end up producing most of our products. Sadly we've just moved out of this studio as we outgrew it; we don't have any photos of the new one as yet but we're moving to a warehouse that used to be a shoe manufacturing factory in North Fitzroy.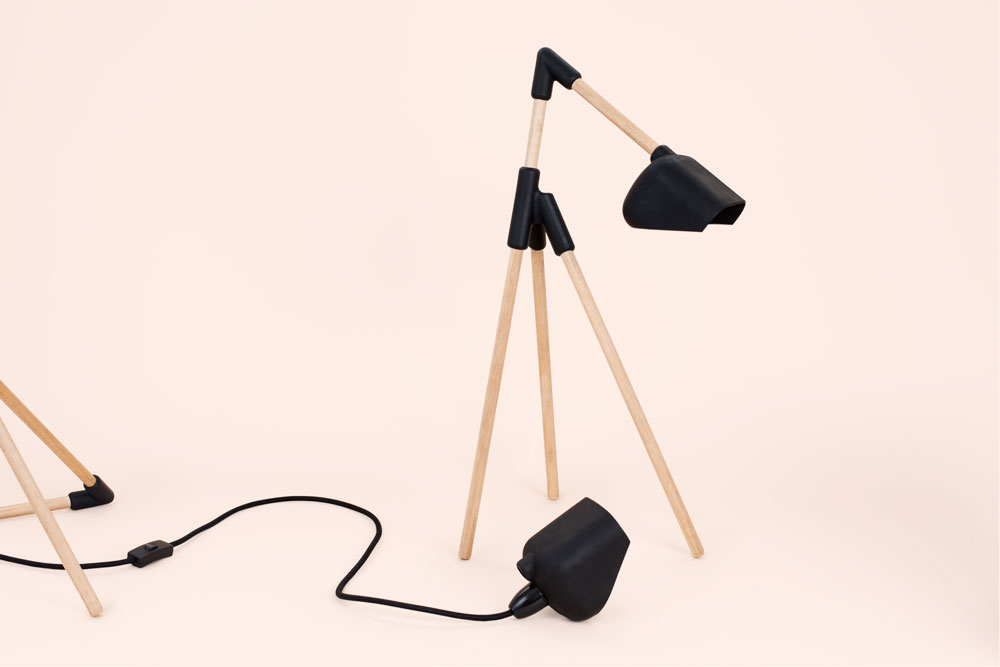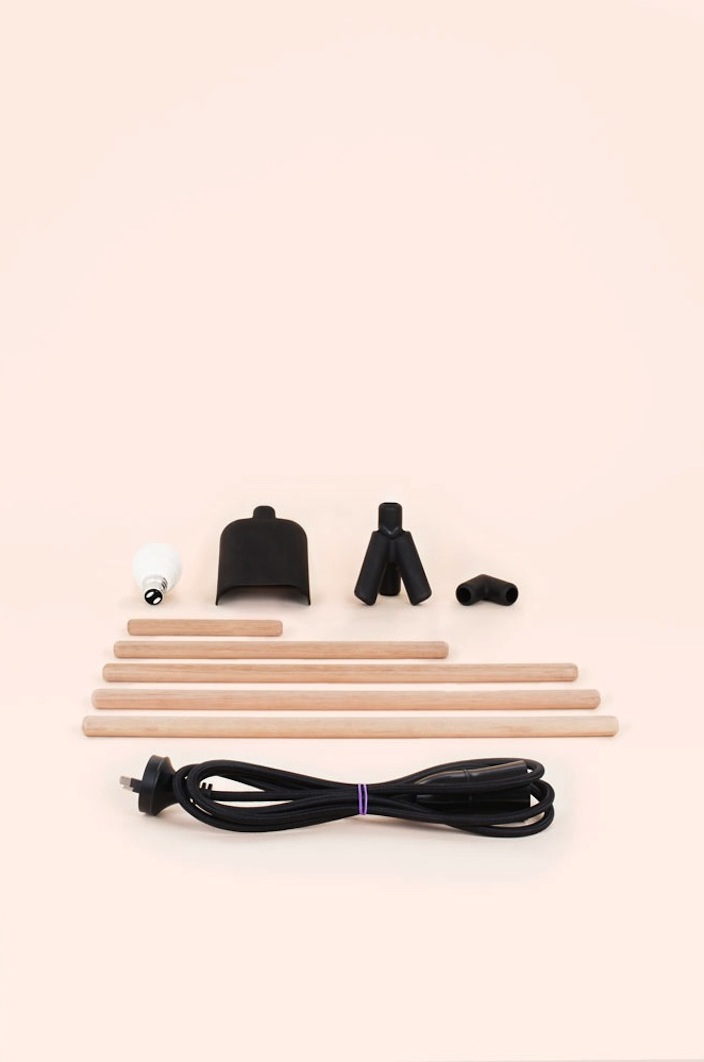 Mr Dowel Jones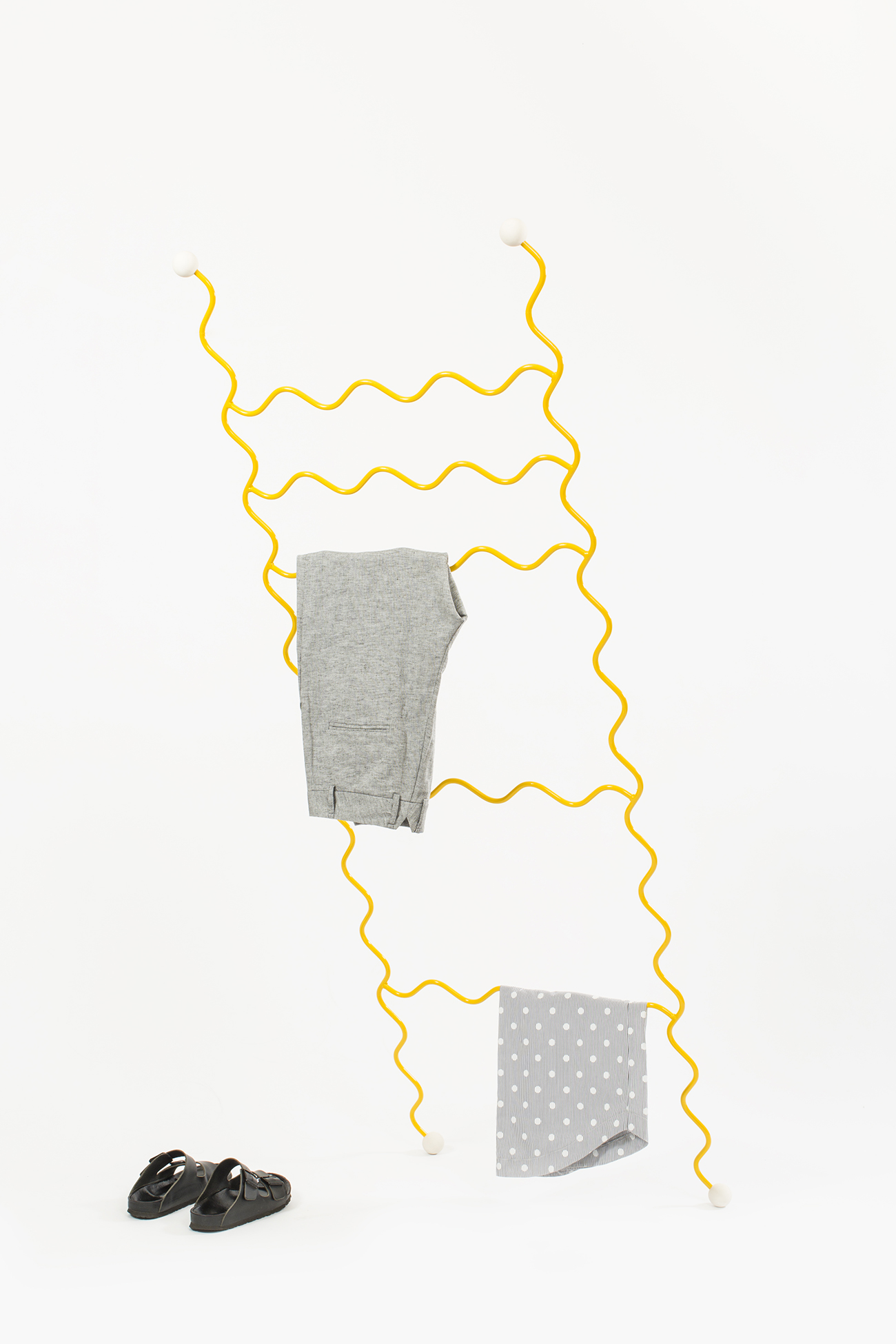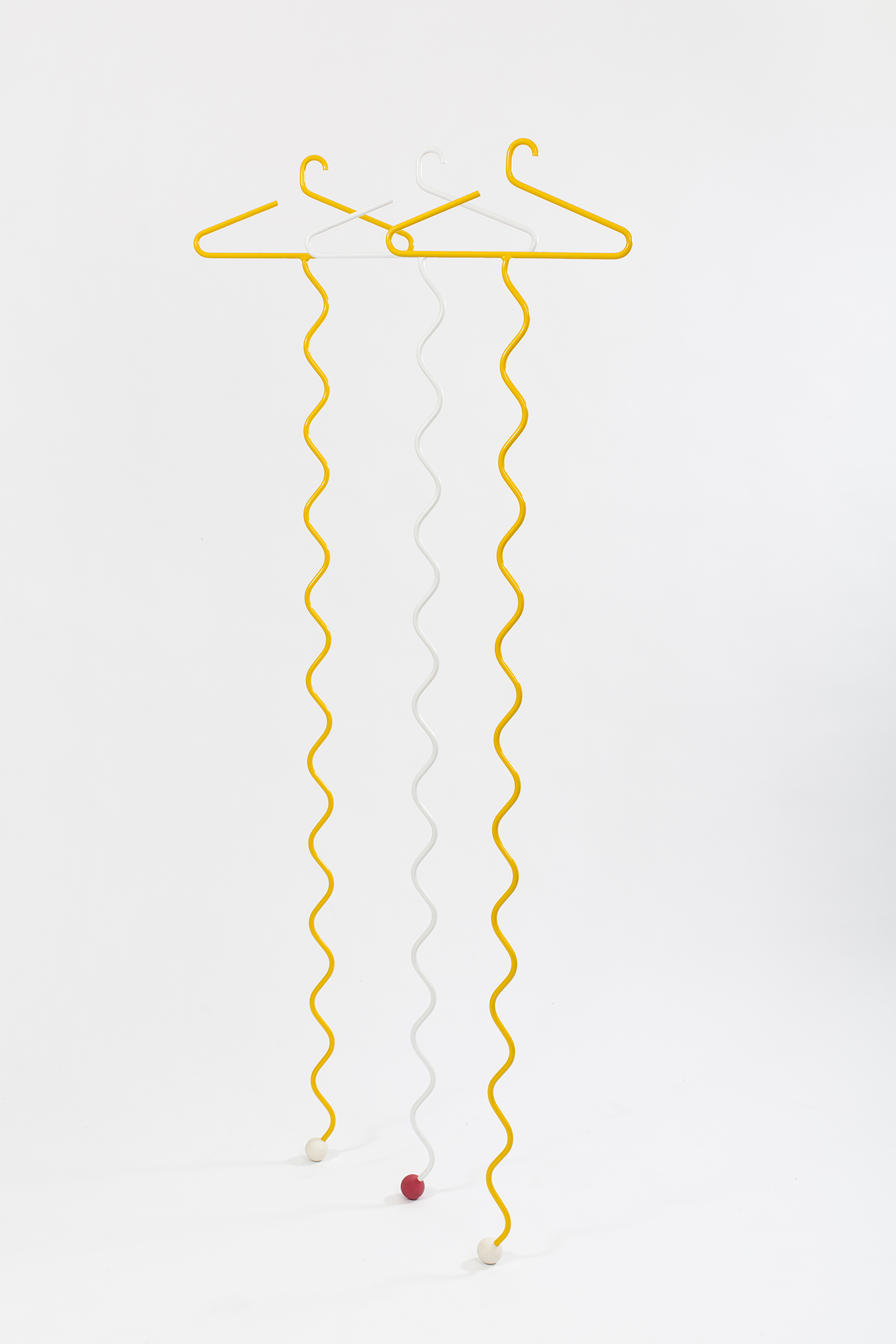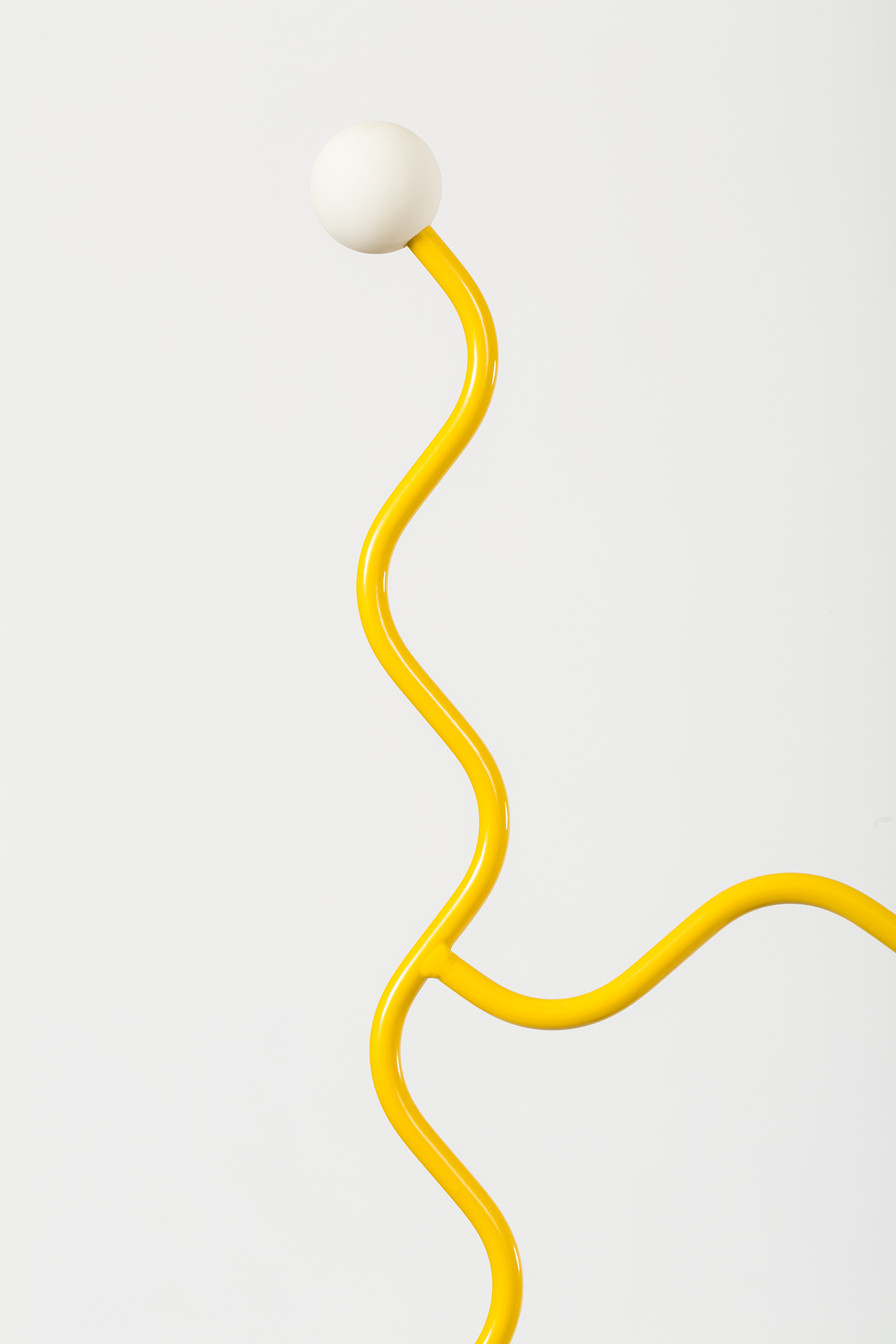 HI Hangers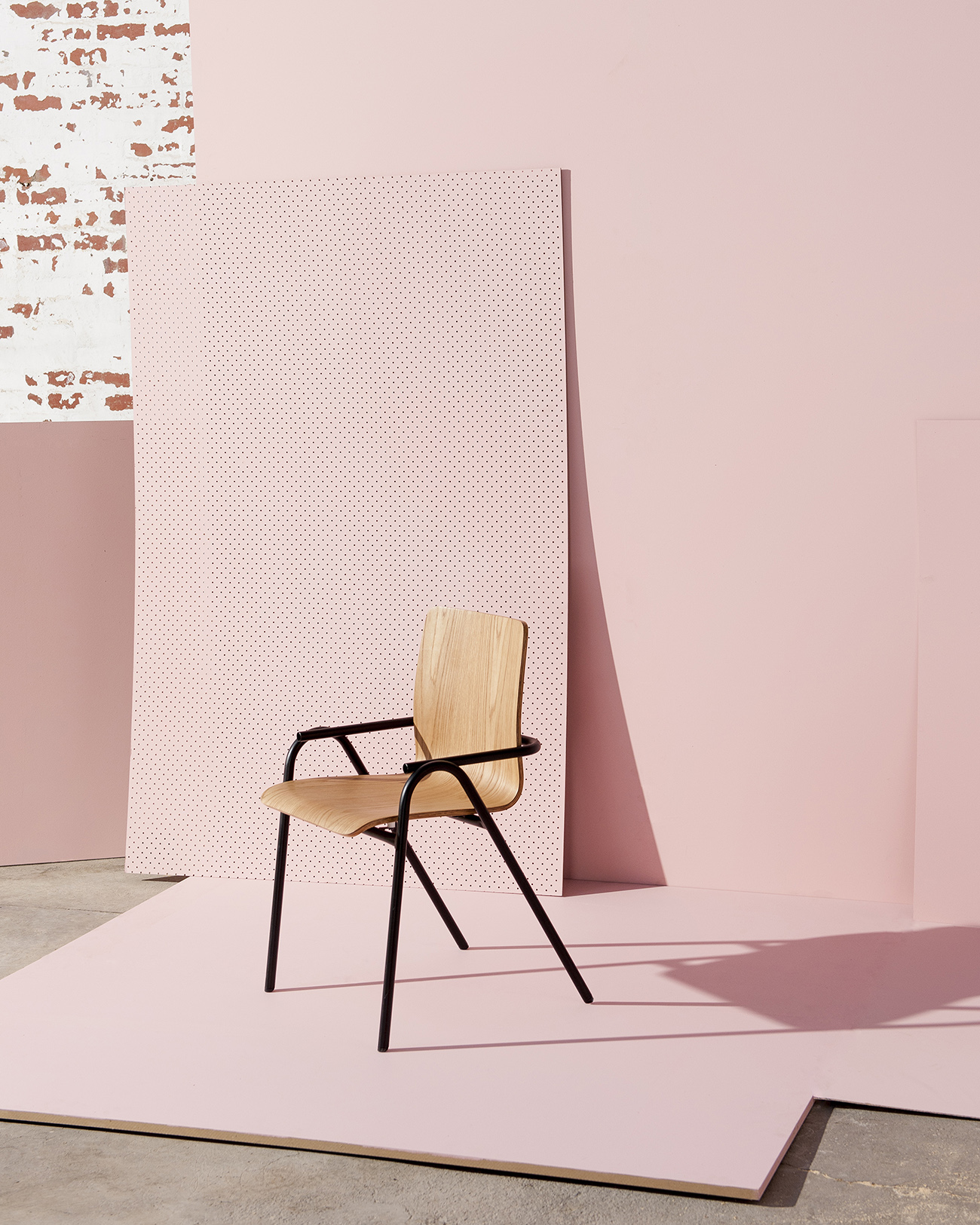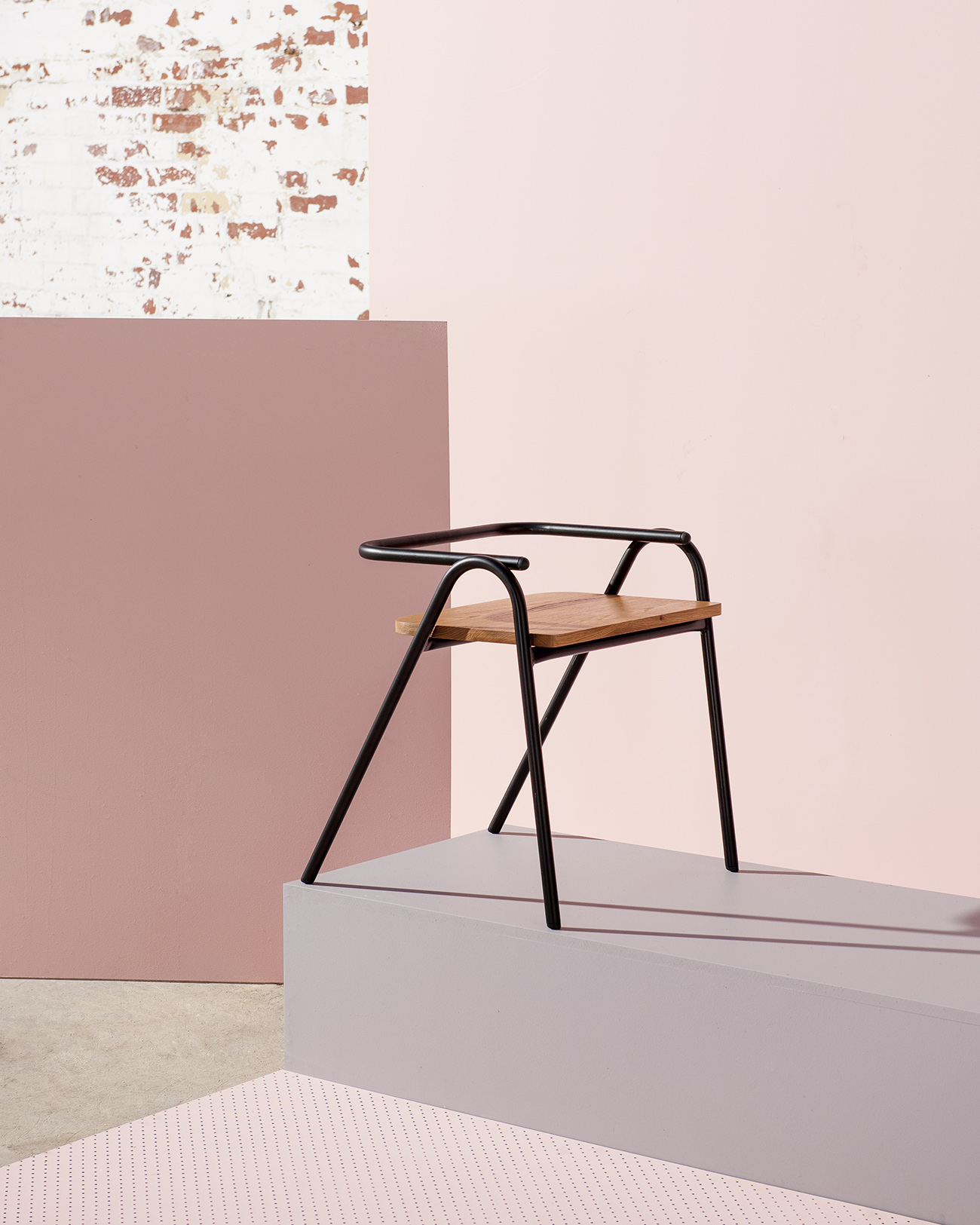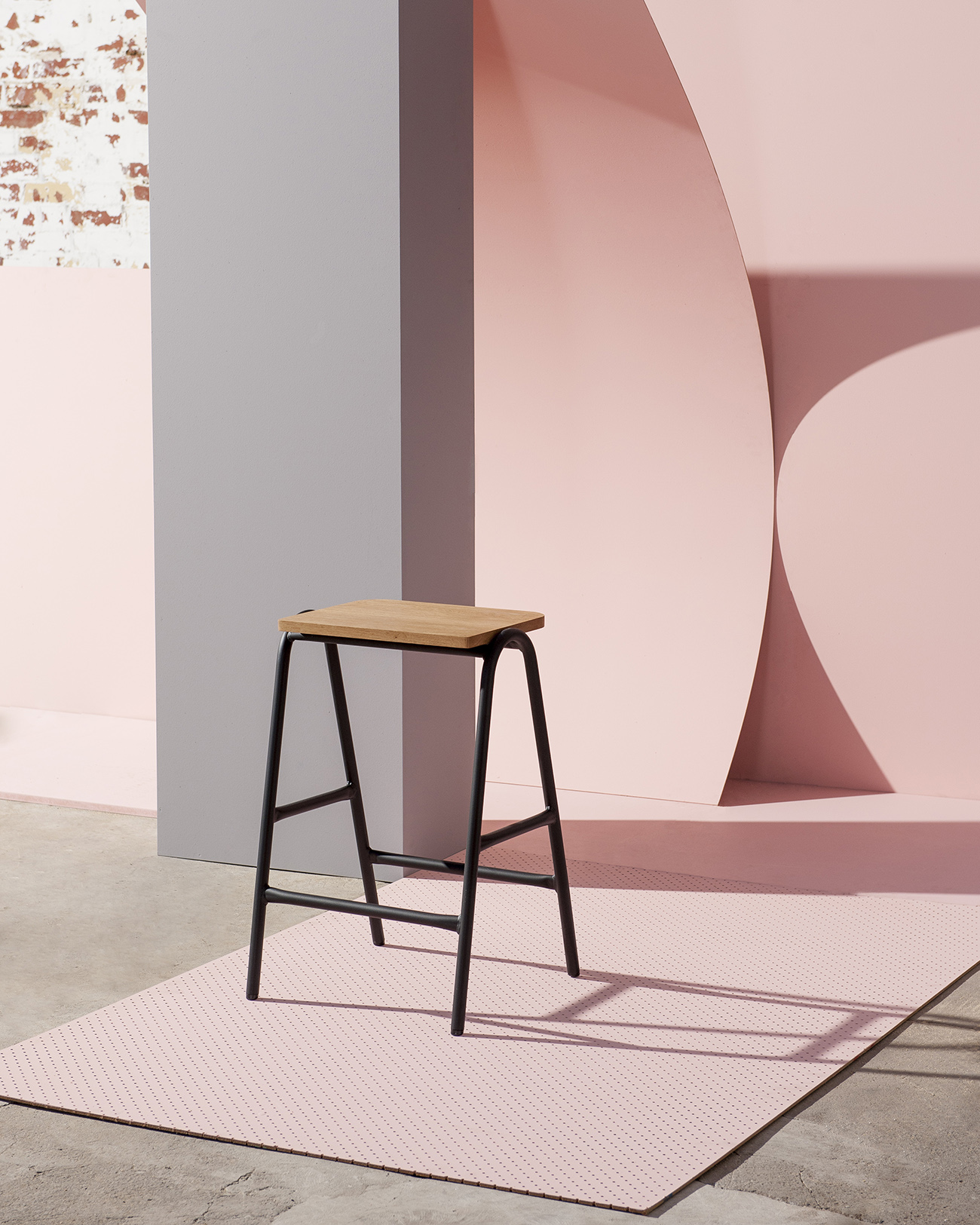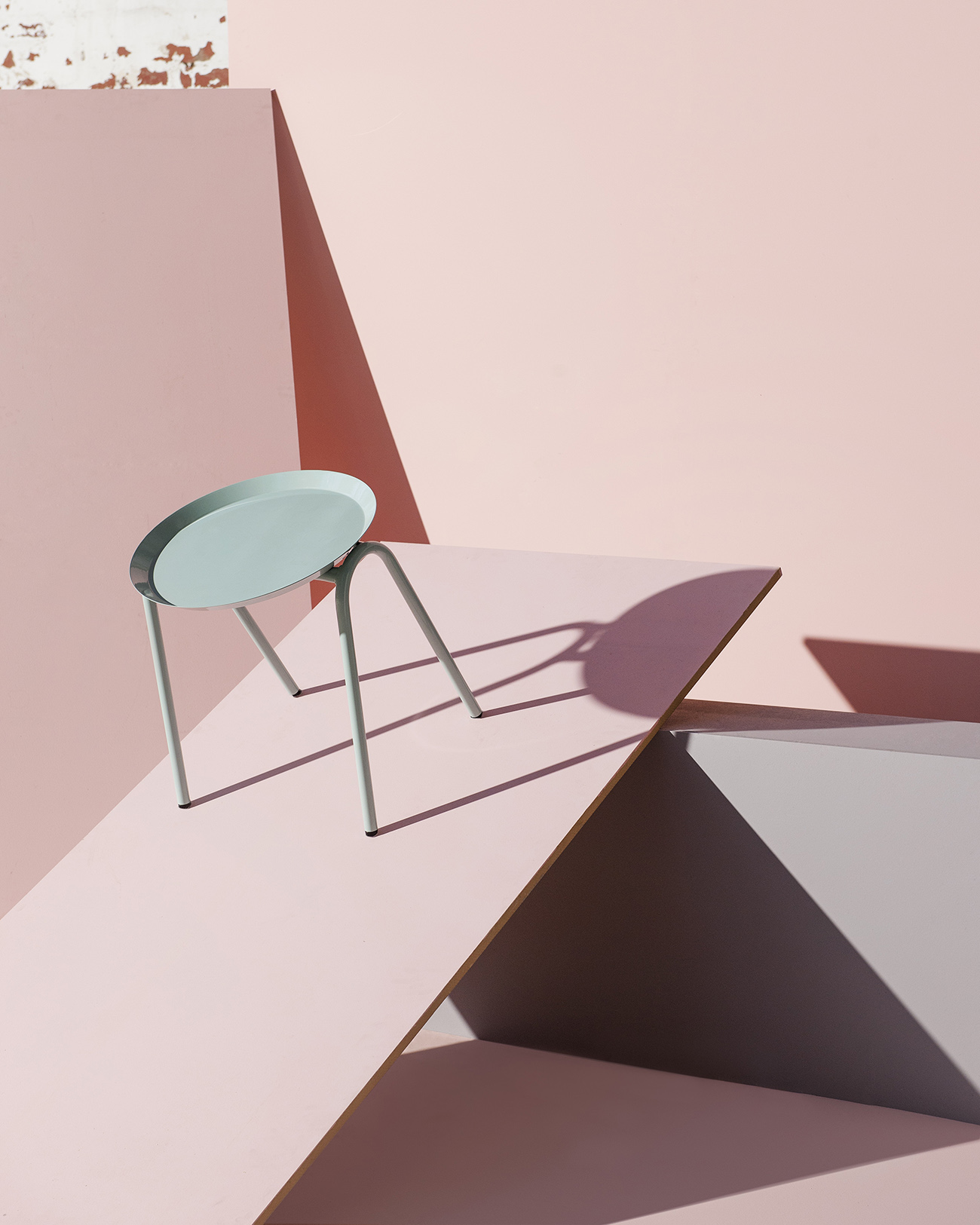 The Hurdle Family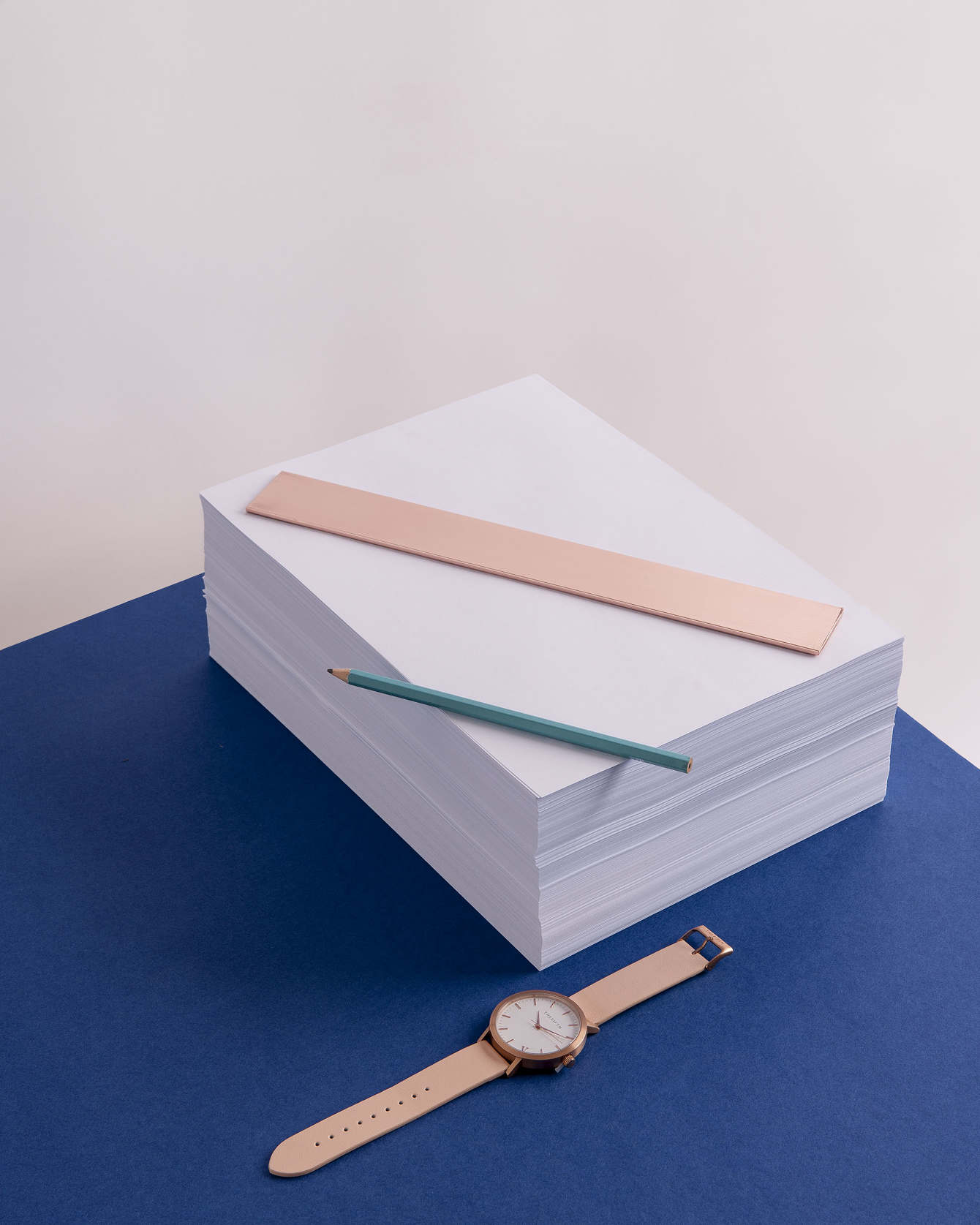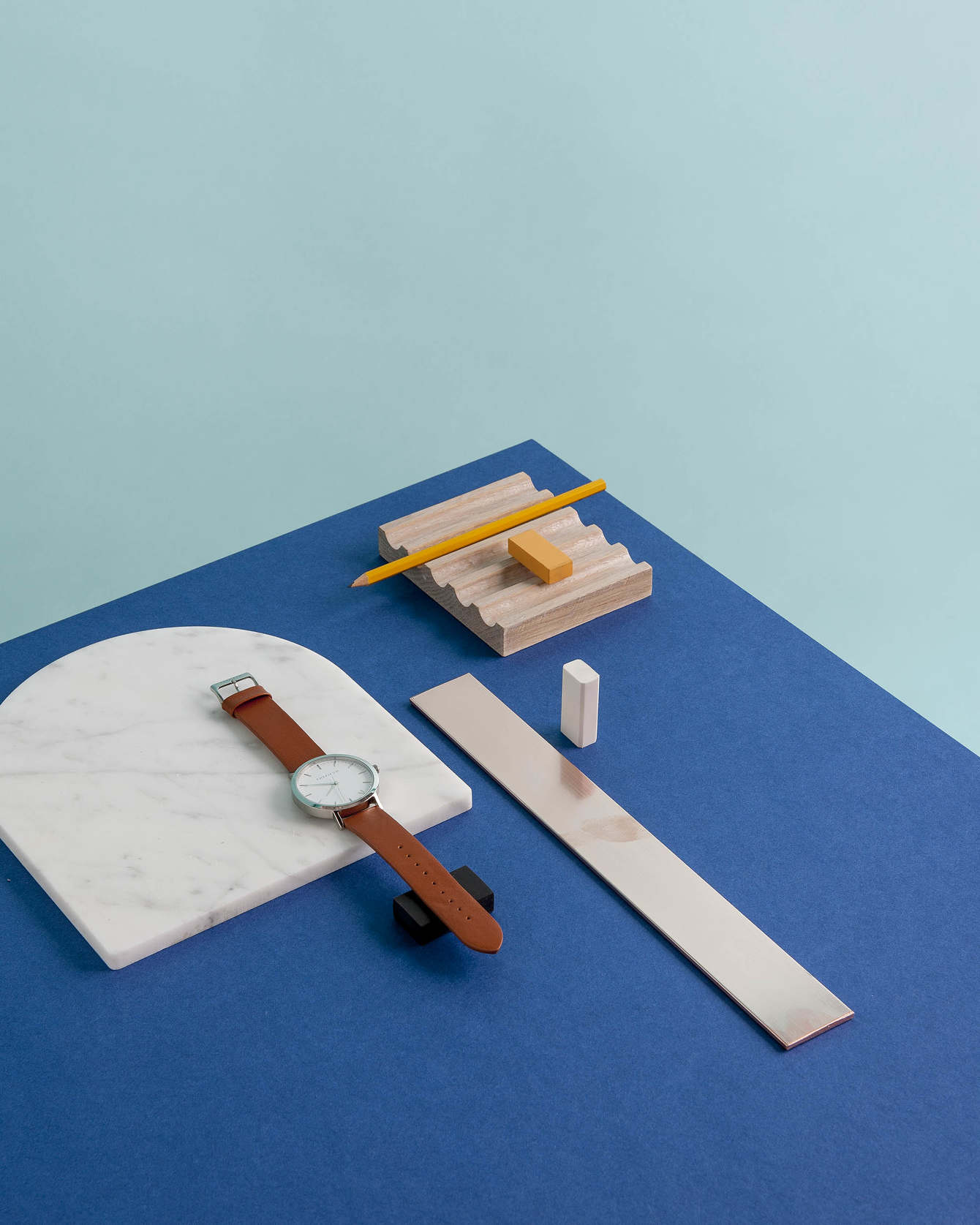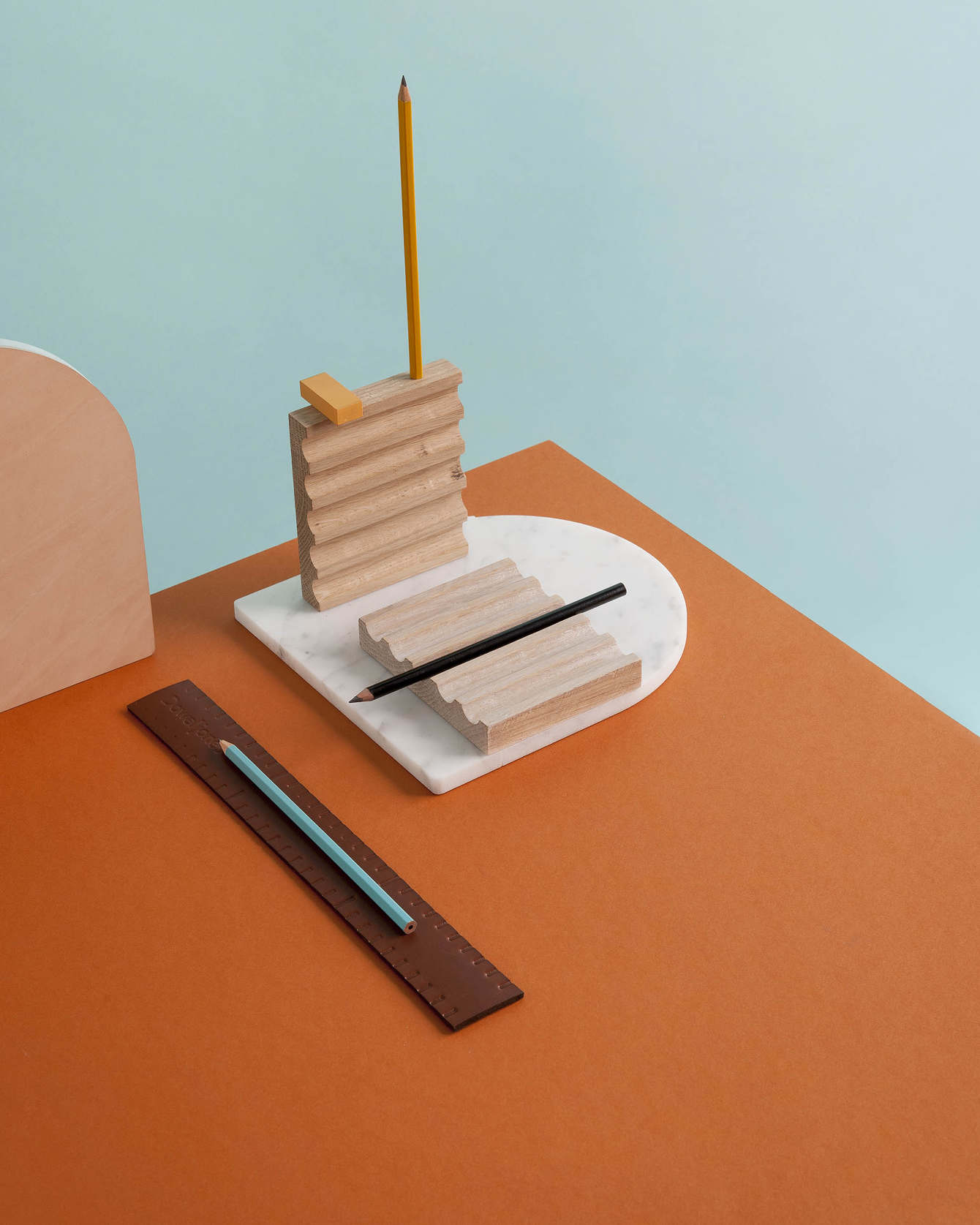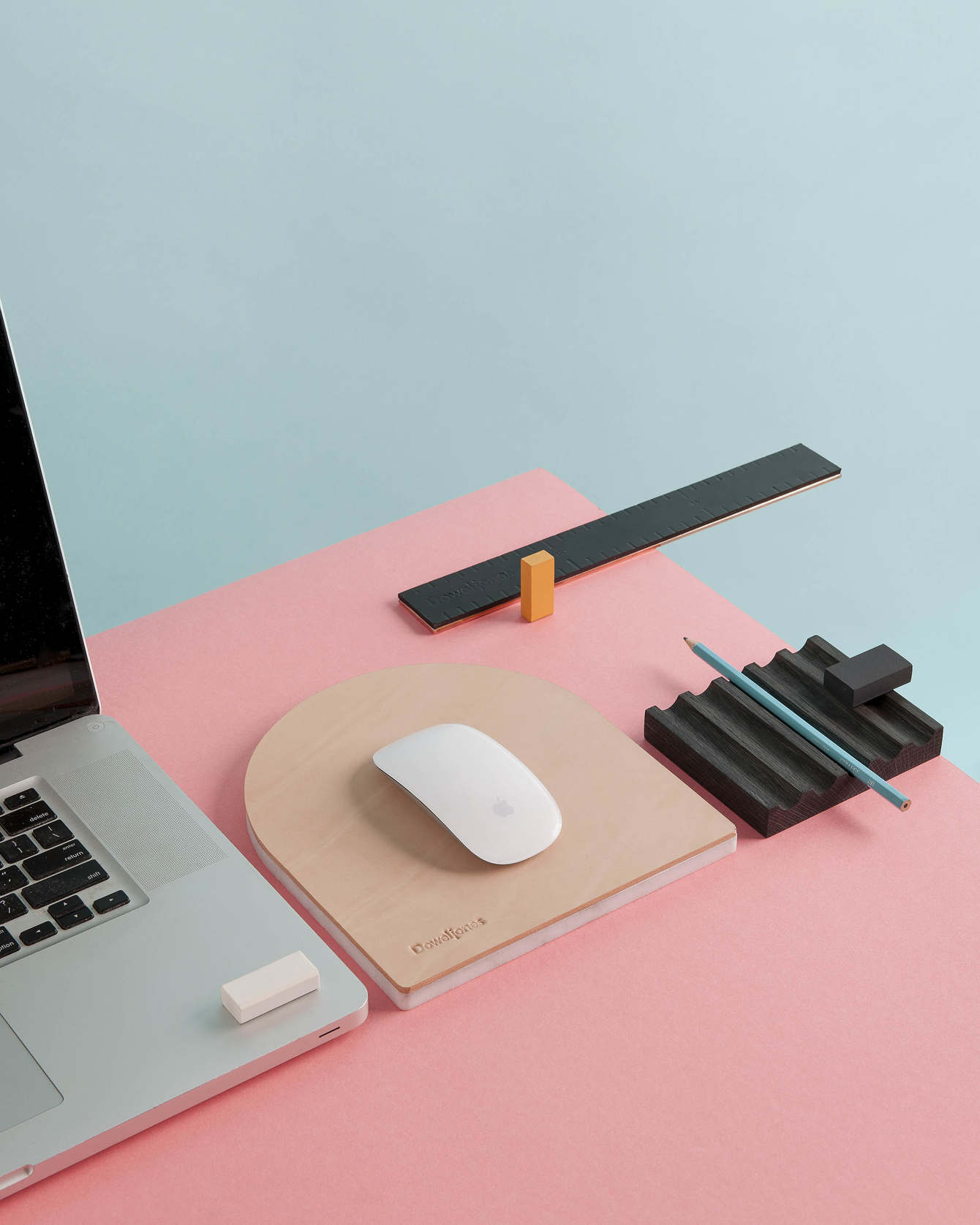 Desk Life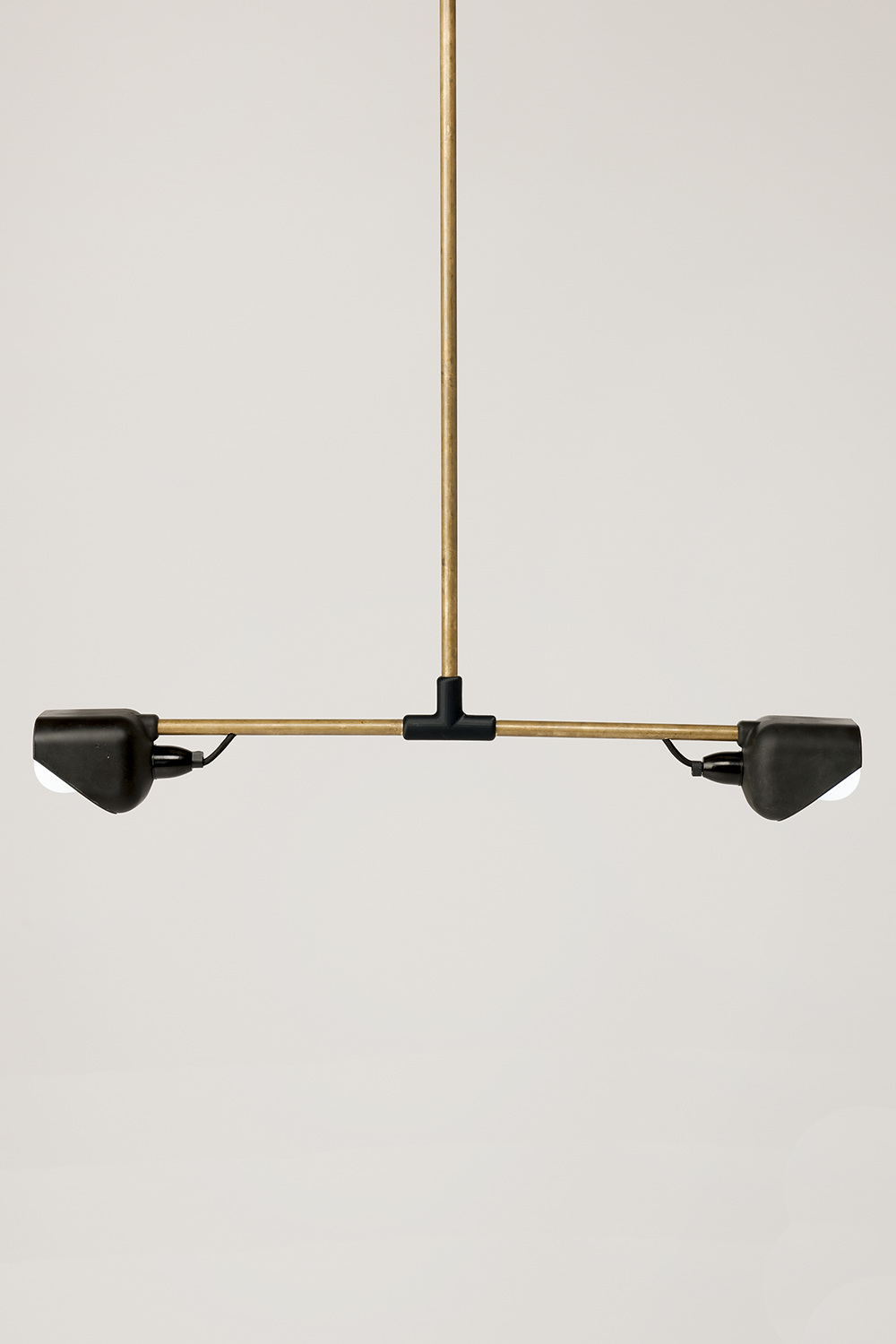 Mr Merger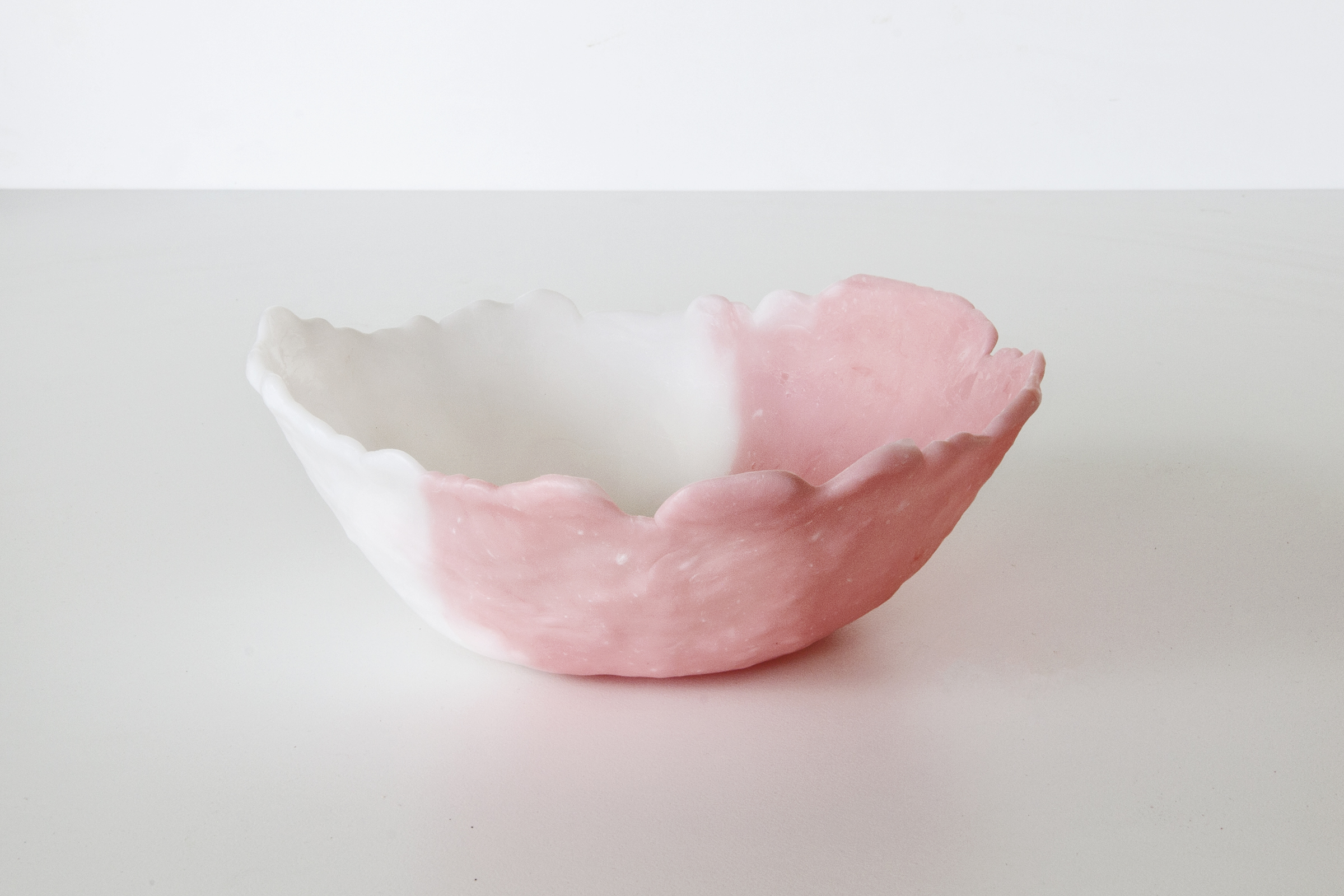 Polly