11.13.15
Grande Edition, Furniture Designers
PHOTOS BY NICOLAS GENTA
The gorgeous, angular furniture designs of Grande Edition pull off a neat trick — looking sleek and light while having the weight and permanence associated with natural stone. To achieve this, Charlotte Sunnen and Aurélie Mathieu, the duo behind Grande, work with a French marble carver using a method in which smaller strips of marble are sandwiched together. It's an innovative technique that serves their aesthetic, and it epitomizes what drew them to design from the start — the way that technical challenges and formal aspects converge.
From a young age, Charlotte, born and raised in Brussels, was into "tackling problems and finding solutions in a creative way." When Aurélie was growing up in the south of France, her dad introduced her to vintage cars and she "immediately fell in love" with their style and craftsmanship while being fascinated by how they were put together. The pair met as students at ECAL in Switzerland, in a master's program focused on industrial design for luxury markets, and after graduating in 2012, they decided to collaborate. What resulted was the first piece in their 6×6 project — a large, interconnected structure made of marble battens — which they exhibited at the Salone Satellite in Milan in 2013. Based on that concept, they went on to create a series of furniture and are currently at work on a new collection of six pieces — using a similar fabrication process, but going for a different look (including the iridescent glass pieces shown above).
"We are very much a 'complete the other's thoughts' type of partnership," says Charlotte. "Aurélie is the designer of the group. I am the engine of the train. I manage the project and keep us on track. We do all the development together." Aurélie now works full time as a product designer in France and Charlotte moved to New York this fall to pursue a Masters in strategic design and management at Parsons, and while that doesn't give them a ton of spare time, Grande remains their primary creative outlet. "We are both pretty occupied but Grande is definitely the focus outside of our main activity. We always manage to find time to design." We can't wait to see what they come up with next.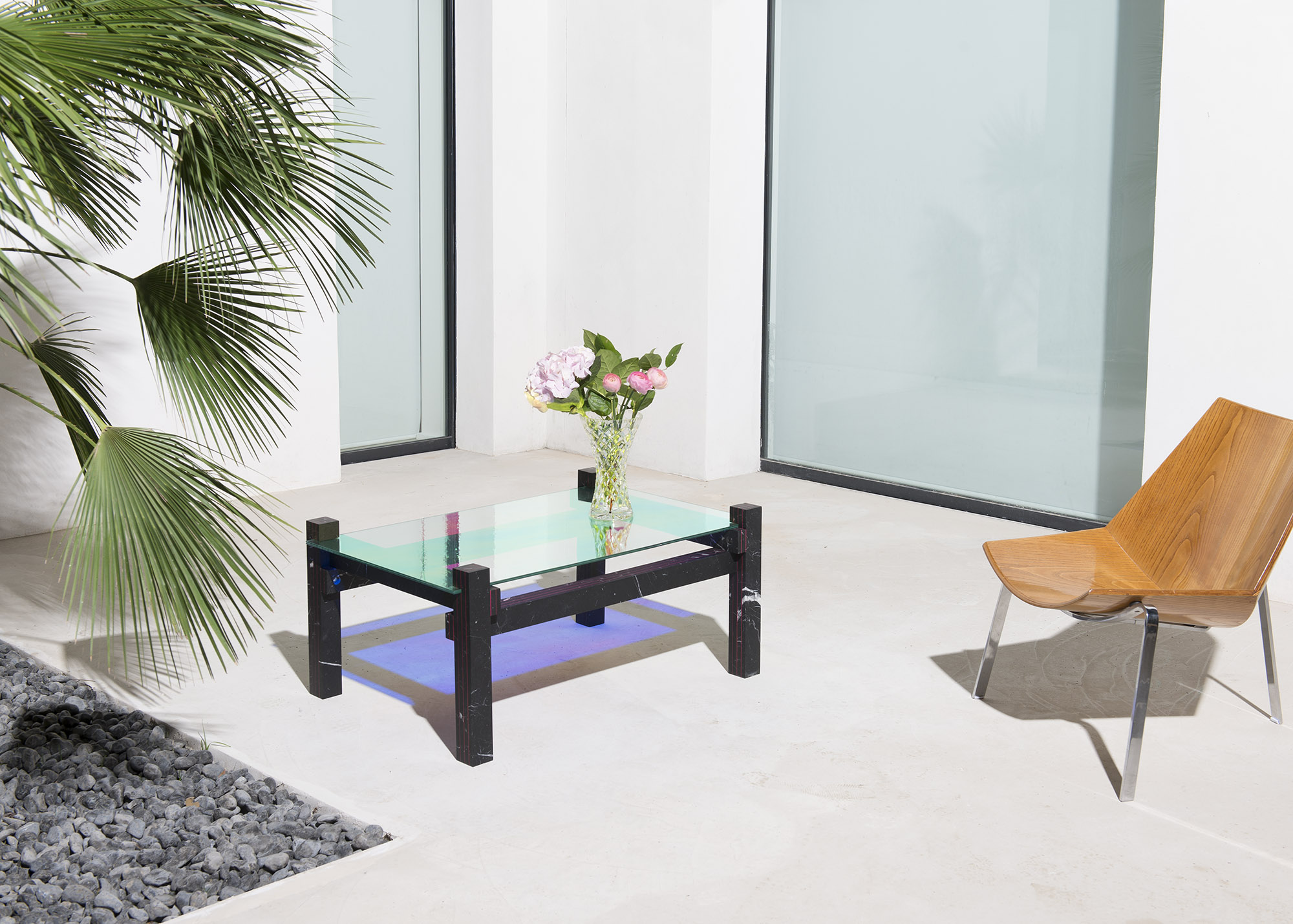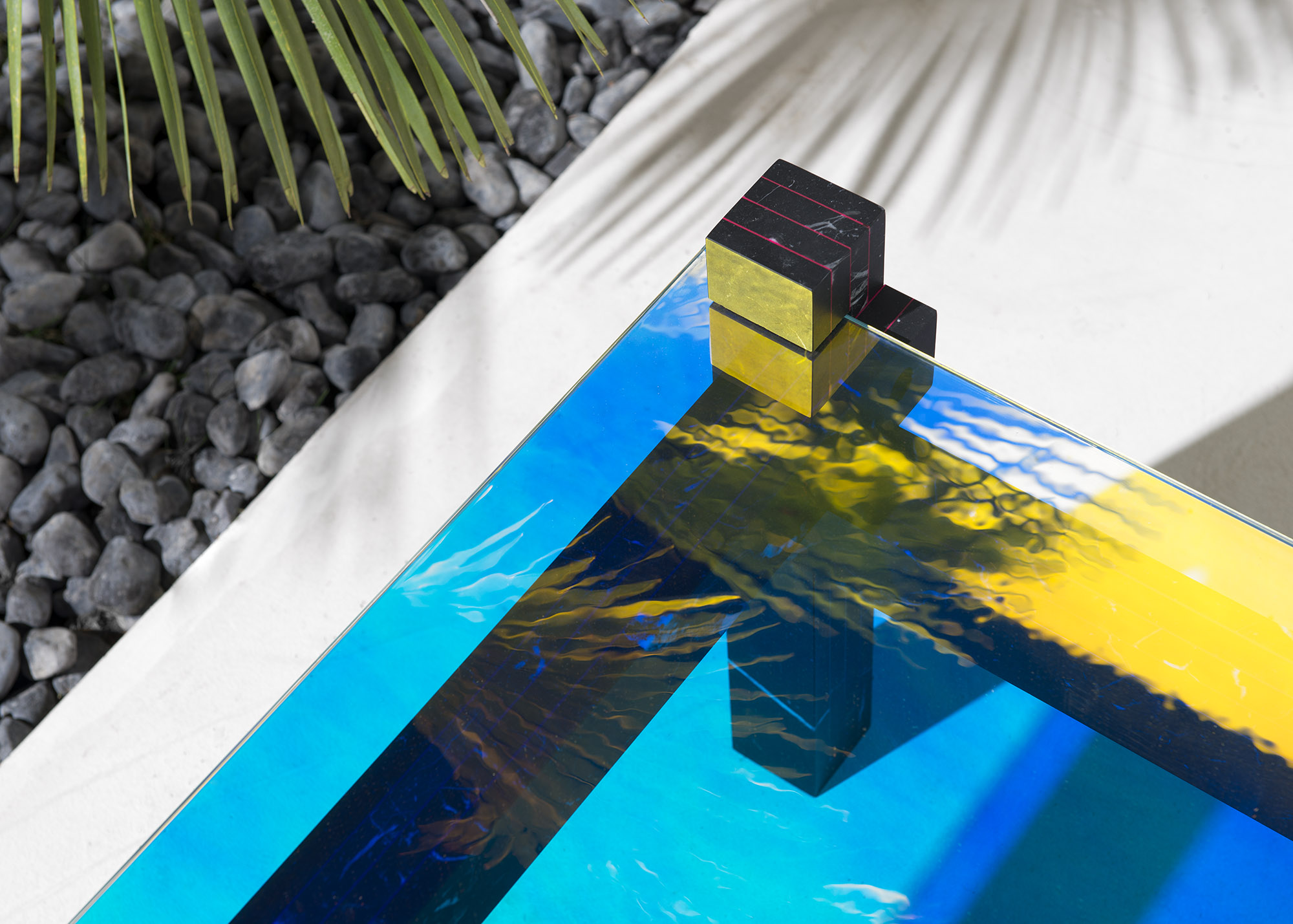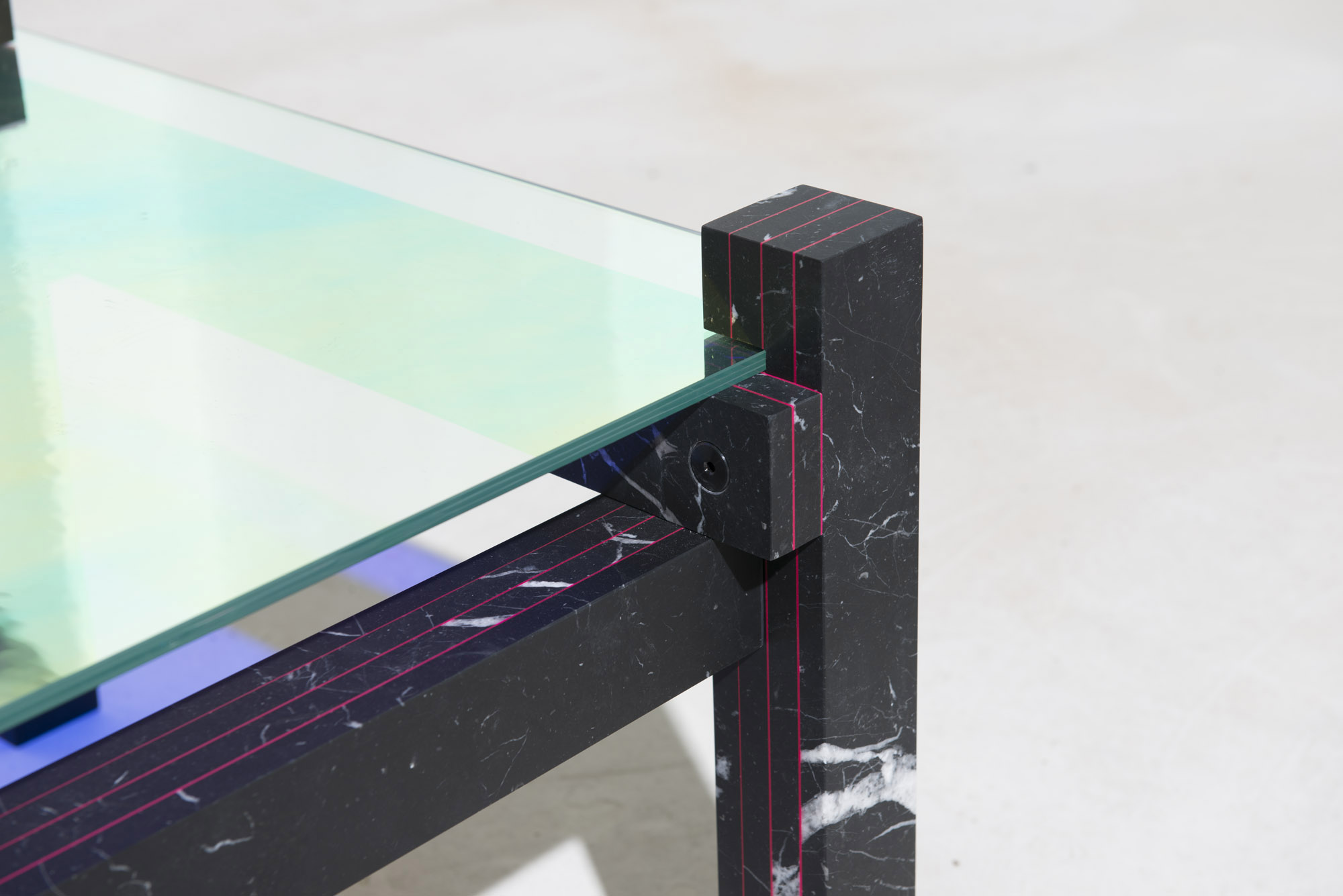 Describe your most recent project and how it was made.
Presented at the Salone Satellite in 2013, 6×6 part 1 is a project optimizing the physical properties of stone to get rid of traditional constraints. Originating from a partnership with the marble mason's workshop Gros-Dérudet, based in Lyon, the material is inspired by wooden laminated panels. This material is designed as a sandwich of stones glued together and then cut into 6 cm by 6 cm battens. This method significantly increases the rigidity of the rock by creating a new raw material; it then becomes possible to produce pieces of a much greater range, and at the same time, it gives a chance to use the leftovers produced by this industry. This approach allows us to implement a system which creates large structures while preserving its fine stone range.
To be honest, working with stone was an accident. We started that project because Aurélie had a great contact with the Marbrerie Gros-Dérudet from a previous project. We had never properly worked with this material before, but our marble carver, Daniel Dérudet, had developed a technique of laminating stone that we found very interesting and so we decided to develop it.
We then developed a series of furniture based on the same principle. 6×6 part 2 is composed of a console, a coffee table and a lamp. This series echoes the first piece as it is based on the same principle. With those pieces, we were nominated for the "Bourse Federal Suisse" and for the Swiss design prize in the RADO Star Prize [for Young Talent] category.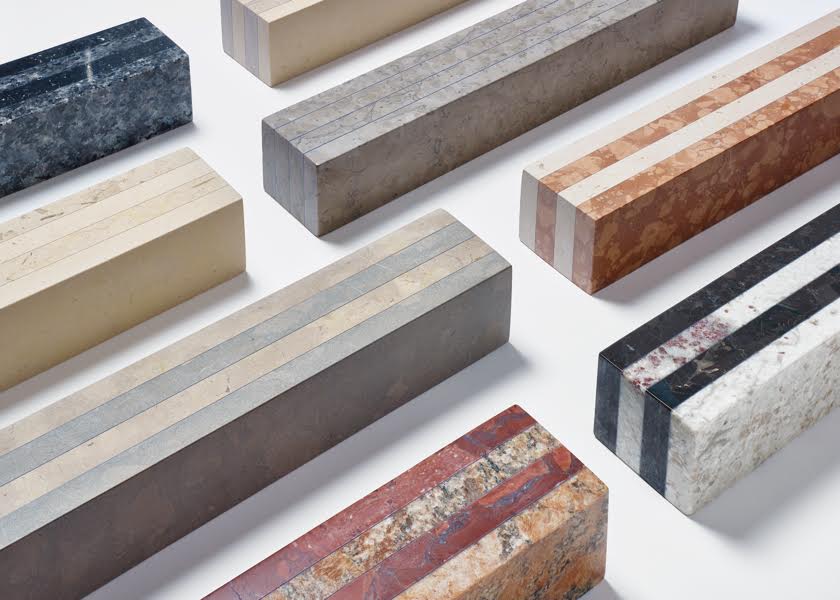 Describe your next project and how you're currently making it.
We are currently working on three new pieces in order to complete the collection we started six months ago. We are developing pieces with the same technique but with a different aesthetic.
We decided to make a collection of six pieces and we made only half of it so far so we have three extra pieces to design. We developed a range of different stone samples in order to create different aesthetic according to what people want. We explored different stones and different materials to mix with as well. The battens will still be 6×6 and the assembly method will stay the same, but these are all the different stone compositions that we developed in order to make some tests for the new pieces.
We go into the Gros-Dérudet workshop regularly to try new things in order to push the boundaries of the materials. It is very exciting to see what we design come to life. Daniel is truly passionate about his work and always ready to tackle new challenges. We love working with a craftsman and it always starts with a good mutual feeling. Who knows on what we will work on next.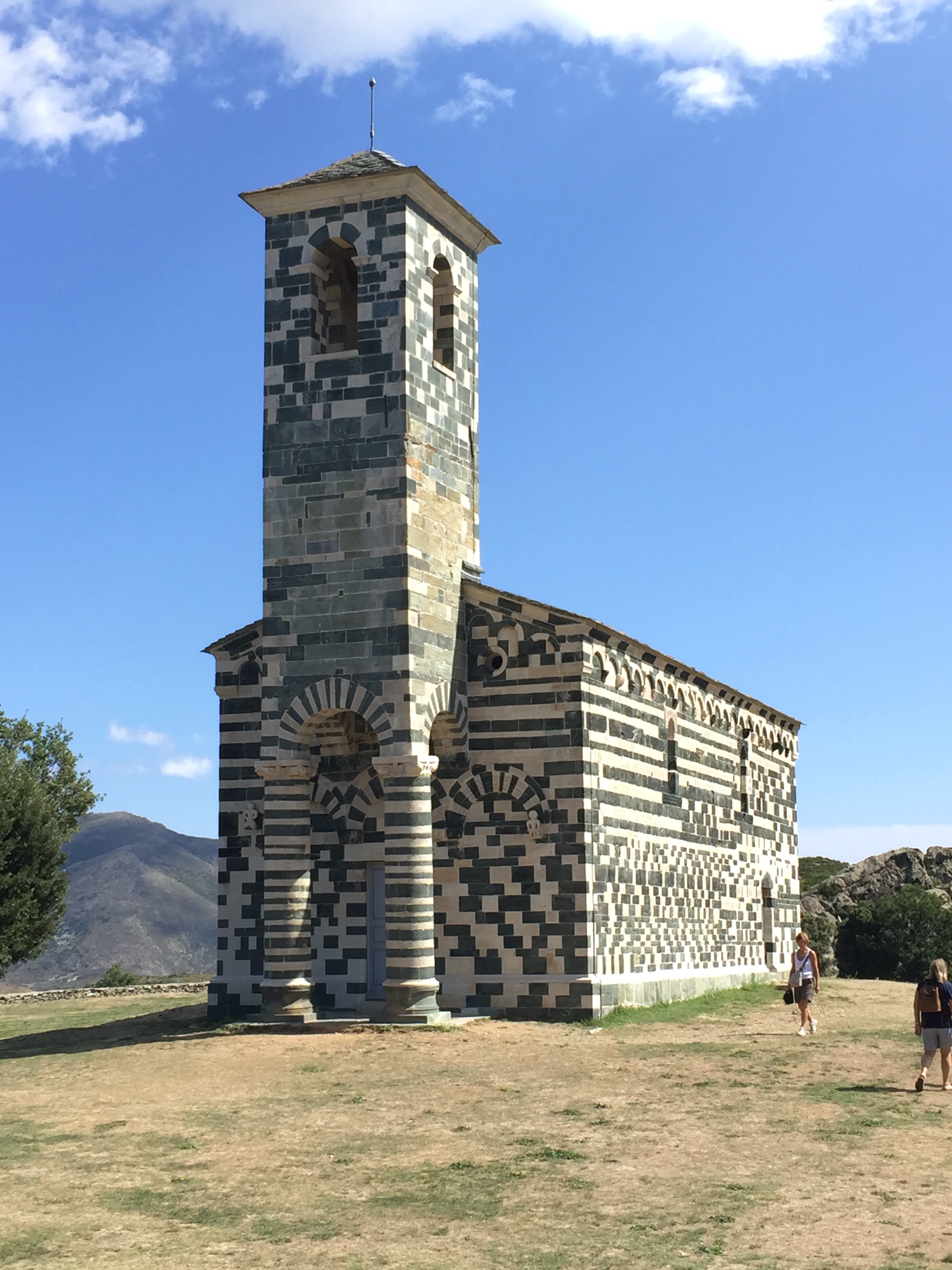 Tell us one thing that's been inspiring you lately and why.
Charlotte: Aurélie and I are both convinced that inspirations reside in travelling and experiencing new cultures. It's full of surprises. I just moved to New York. People are not kidding when they say New York is the most vibrant city in the world! The city that never sleeps is full of inspiration. There is always something to do, somebody to meet or something to see. Aurélie recently came back from a trip to Corsica (above). We like putting our experiences together in order to create surprising objects. We usually take a lot of pictures, bring back samples of materials and objects. Often the curiosities found on the road can be the starting point of a project.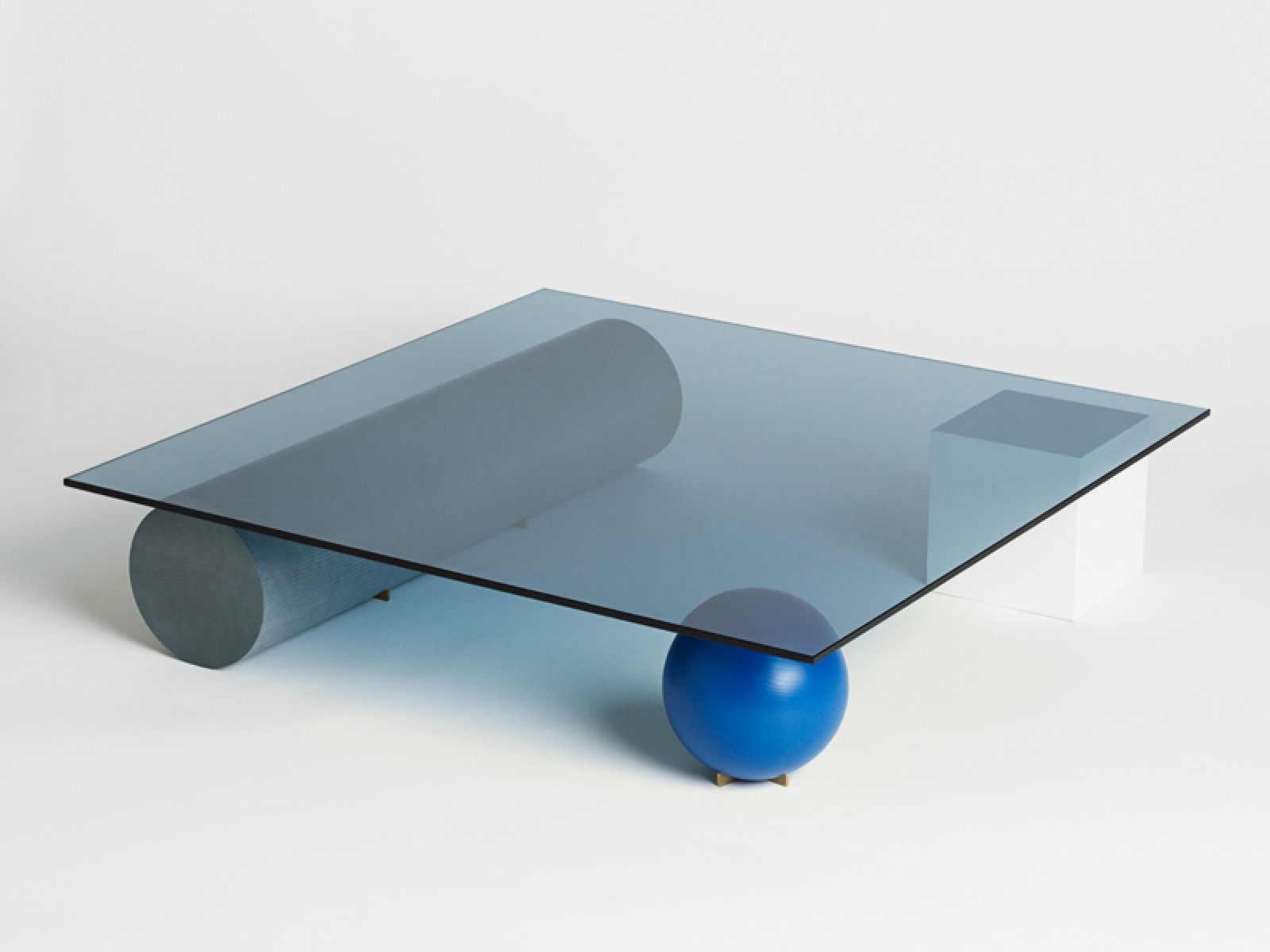 What's your favorite piece of design from the last 10 years and why?
That is a tough one! We are inspired by so many designers like Ettore Sottsass, Enzo Mari, Formafantasma, Pierre Charpin, among others. It is very hard to choose our favorite piece of design but we would go for the "Element Table" by Faye Toogood. She creates highly sculptural furniture and products. She manages to find beauty in superimposition of geometrical forms. Her table matches our philosophy. Our work is based on creating projects mixing geometrical elements, technical challenges, noble materials and craftsmanship techniques.