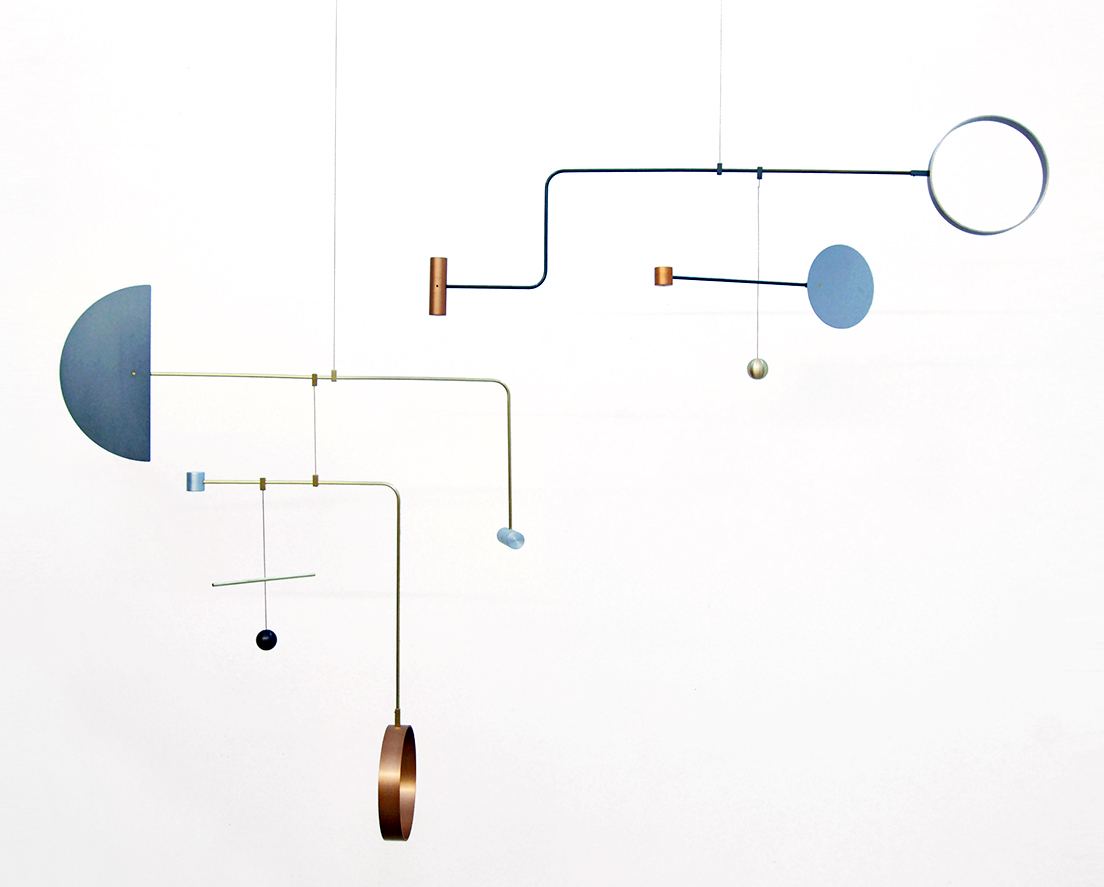 A weekly Saturday recap to share with you our favorite links, discoveries, exhibitions, and more from the past seven days. This week: a new flat-woven rug made from waste material, a new collection of accessories for your bathroom, and a few more pics from The Future Perfect's new show, including the mobile pictured above by Ladies & Gentlemen Studio.
Discoveries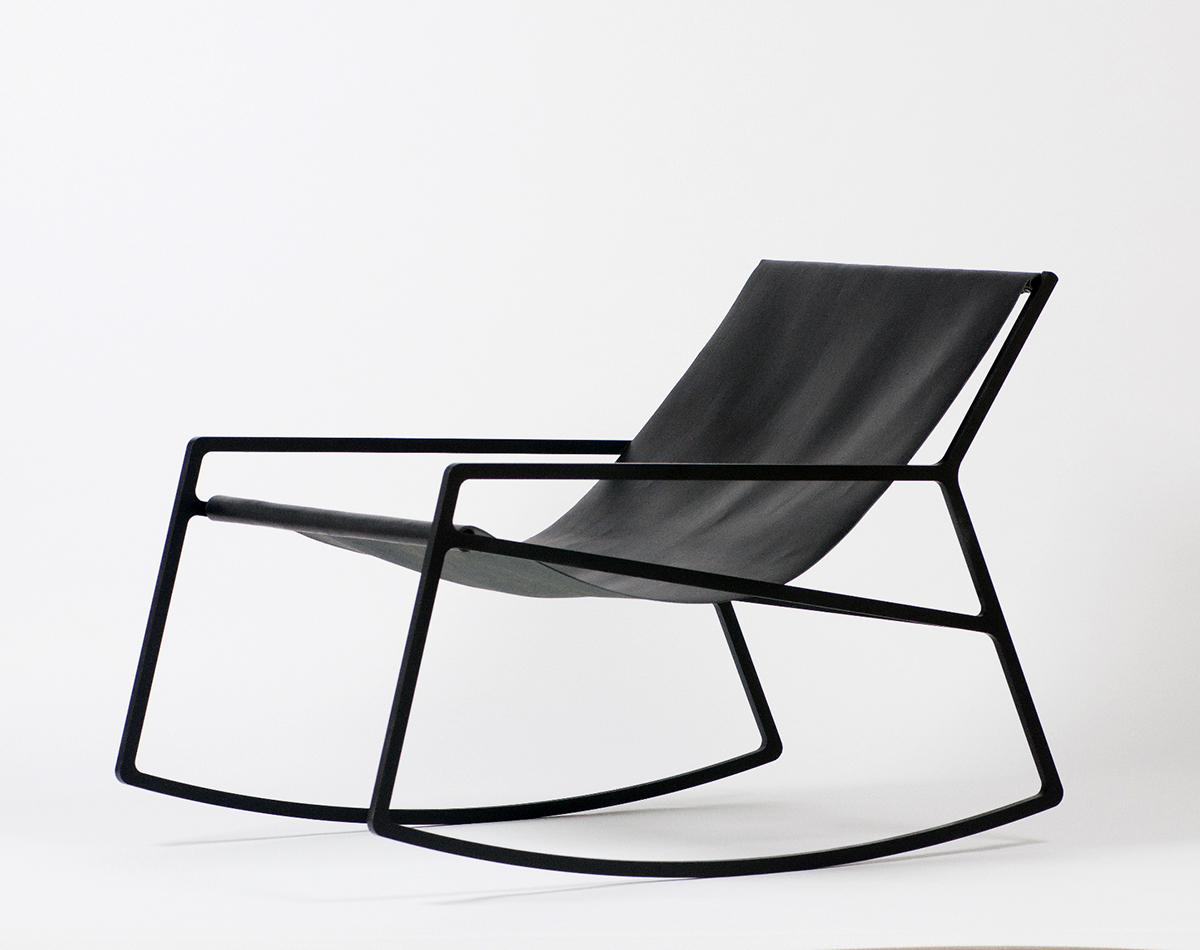 The Los Angelino/Slovenian duo behind Klein Agency will be releasing their first furniture collection next week in Antwerp. Their debut collection is centered around the integration of digital precision and natural materials. Pictured above is their take on a rocking lounge, which is laser cut from a solid sheet of steel, the seat slung in a rich, black leather.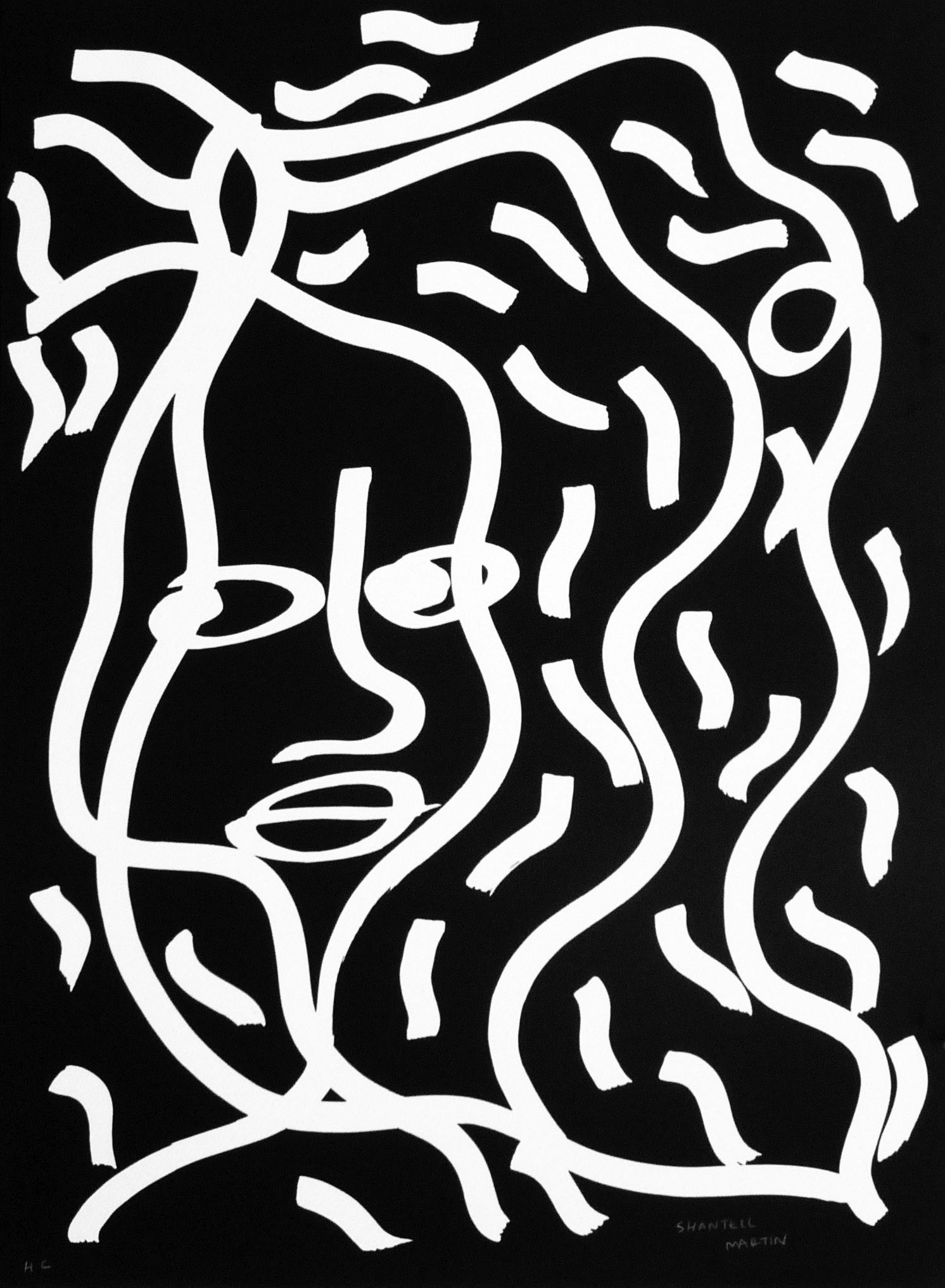 Shantell Martin, the artist behind those spontaneous freehand drawings you've probably seen before — she's done collaborations with everyone from Vitra to Kelly Wearstler to MIT — recently partnered with master printer Maurice Sanchez of Derriere L'Etoile Studios to produce a series of six limited edition lithographs. We especially liked the white ink on black paper version pictured above, but check them all out here.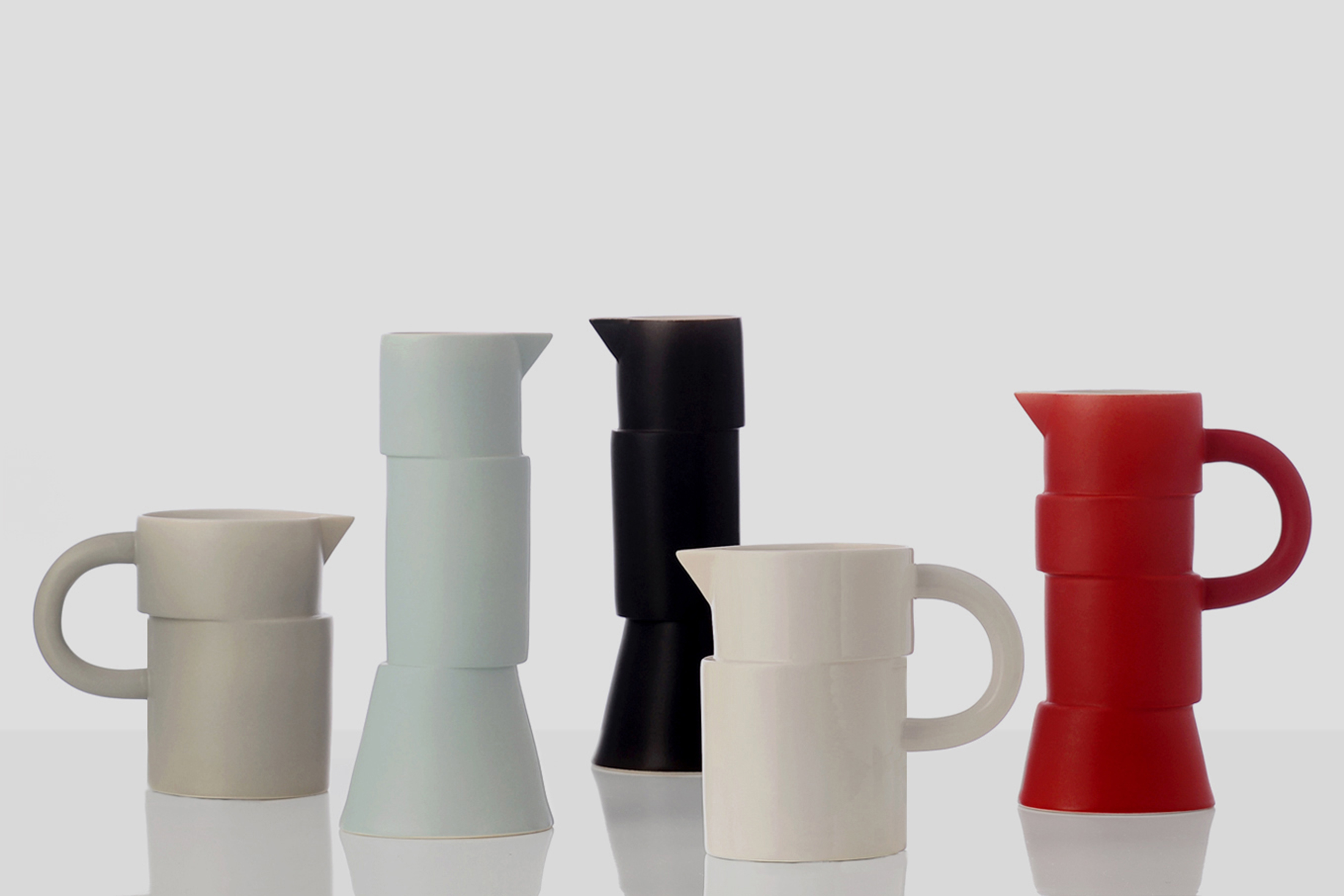 Italian design firm mist-o sent us their newsletter earlier this week and we were delighted to find these colorful ceramic carafes for L'Arbitare thrown in with their other projects, ranging from textiles to an exhibition design.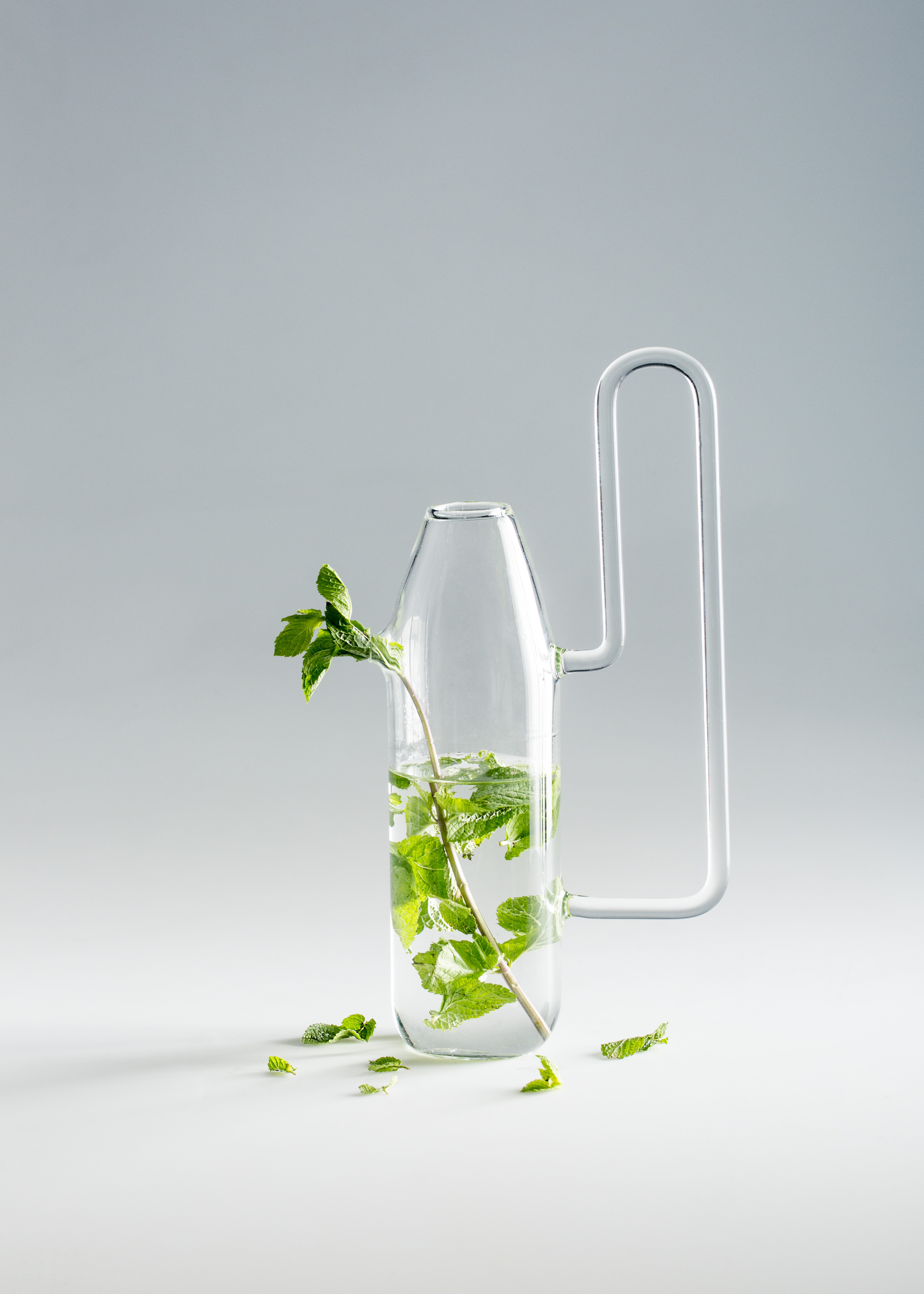 We're pretty sure most of our dedicated readers are familiar with Fabrica by now, because it seems like they're pumping out something new and amazing almost daily. Recently they launched a glassware line for Los Angeles concept shop Please Do Not Enter that comprises 22 pieces inspired by human gesture, posture, and scale.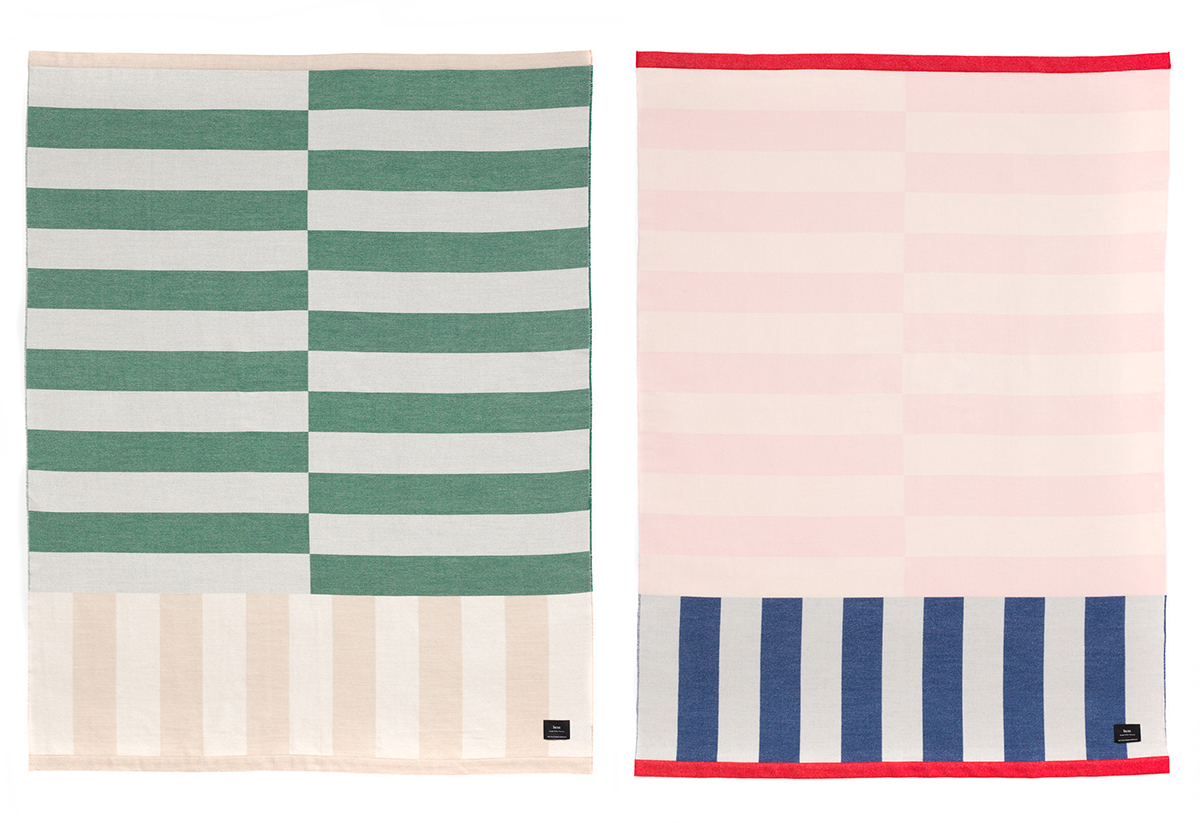 With the holidays just around the corner, it's time to start thinking about what to get that person who seems to have just about everything.  We'll be putting together our gift guides again this year, but here's an early suggestion: a new series of striped blankets designed by Arthur Arbesser for Hem.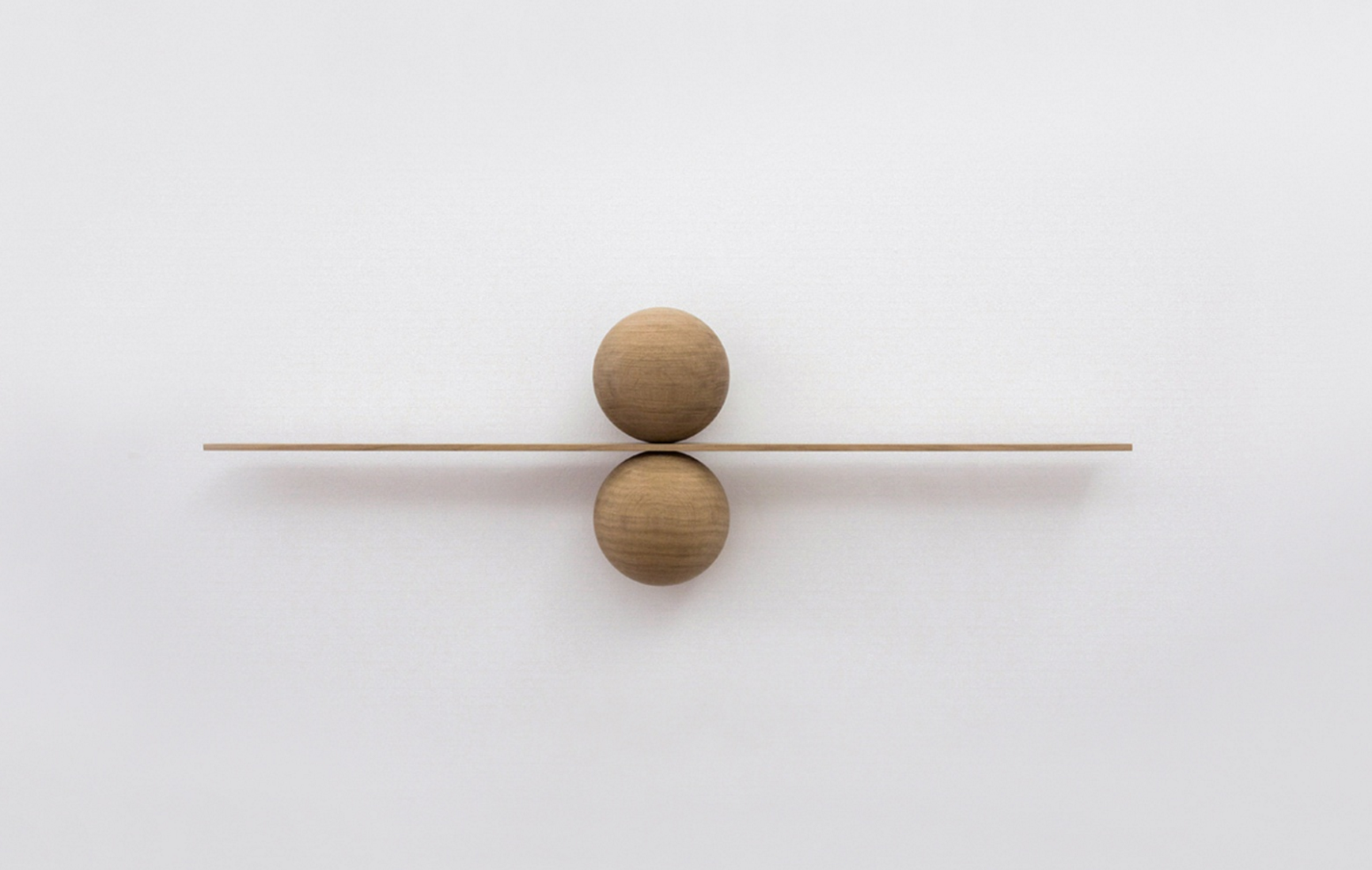 File this one under "can't believe we missed it": While we were checking up on London lighting star Michael Anastassiades, we stumbled upon this floating shelf made of two untreated oak hemispheres and a plank. Not sure how the physics exactly work, but it looks so very right.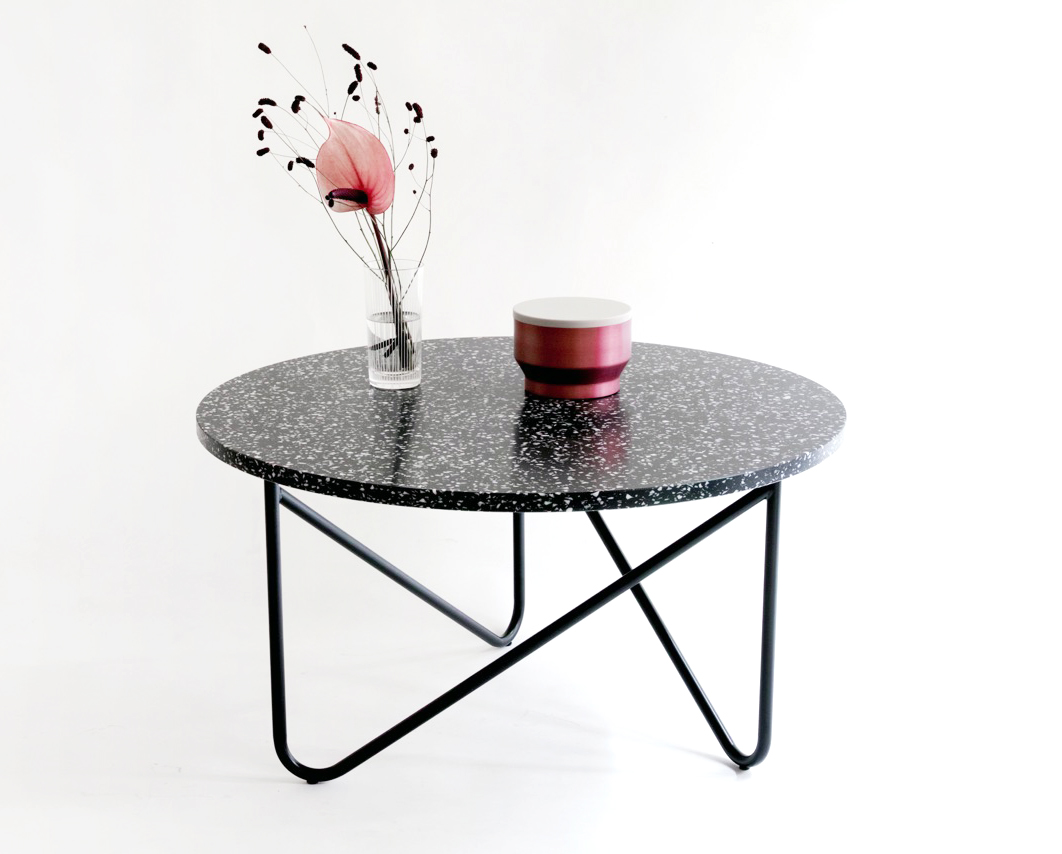 Vitra Artek unveiled a new collection designed by My Kilos this week, called Black Stracciatella, that includes the table pictured above and incorporates a great black-and-white composite material into some of the brand's existing designs.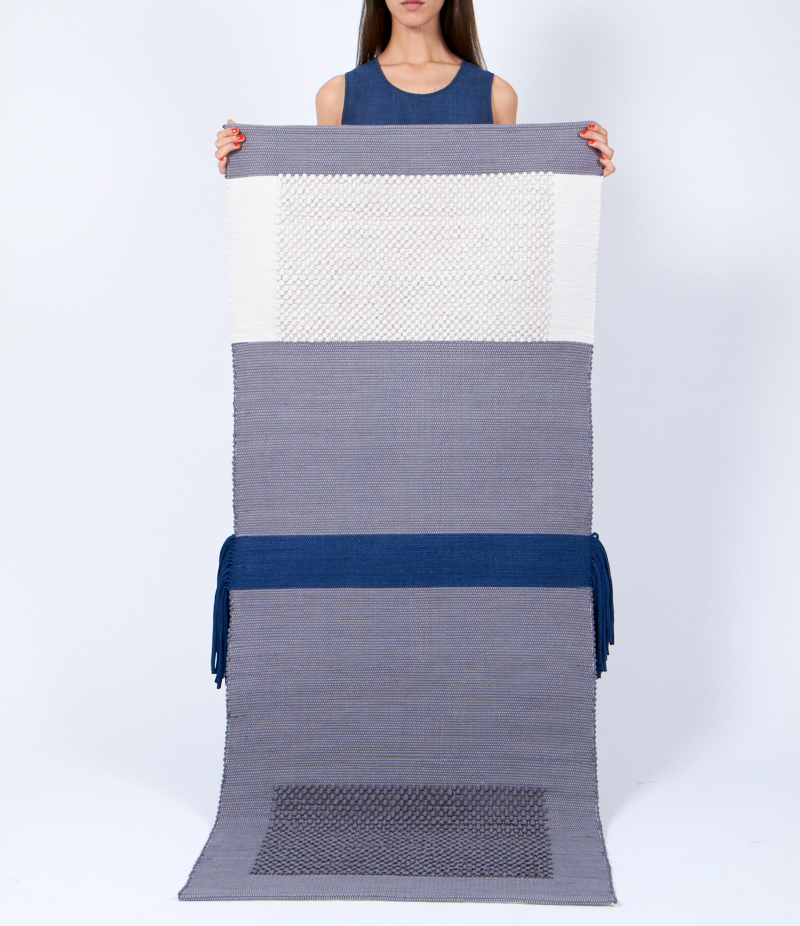 We've posted about Célia Esteves and her project GUR rugs before. But since then, the Portuguese designer known for her graphic flat-weave rugs has collaborated with the German fashion brand Reality Studio — who recently relocated to Porto — on a limited edition rug, woven from waste material, to be released with its SS16 collection.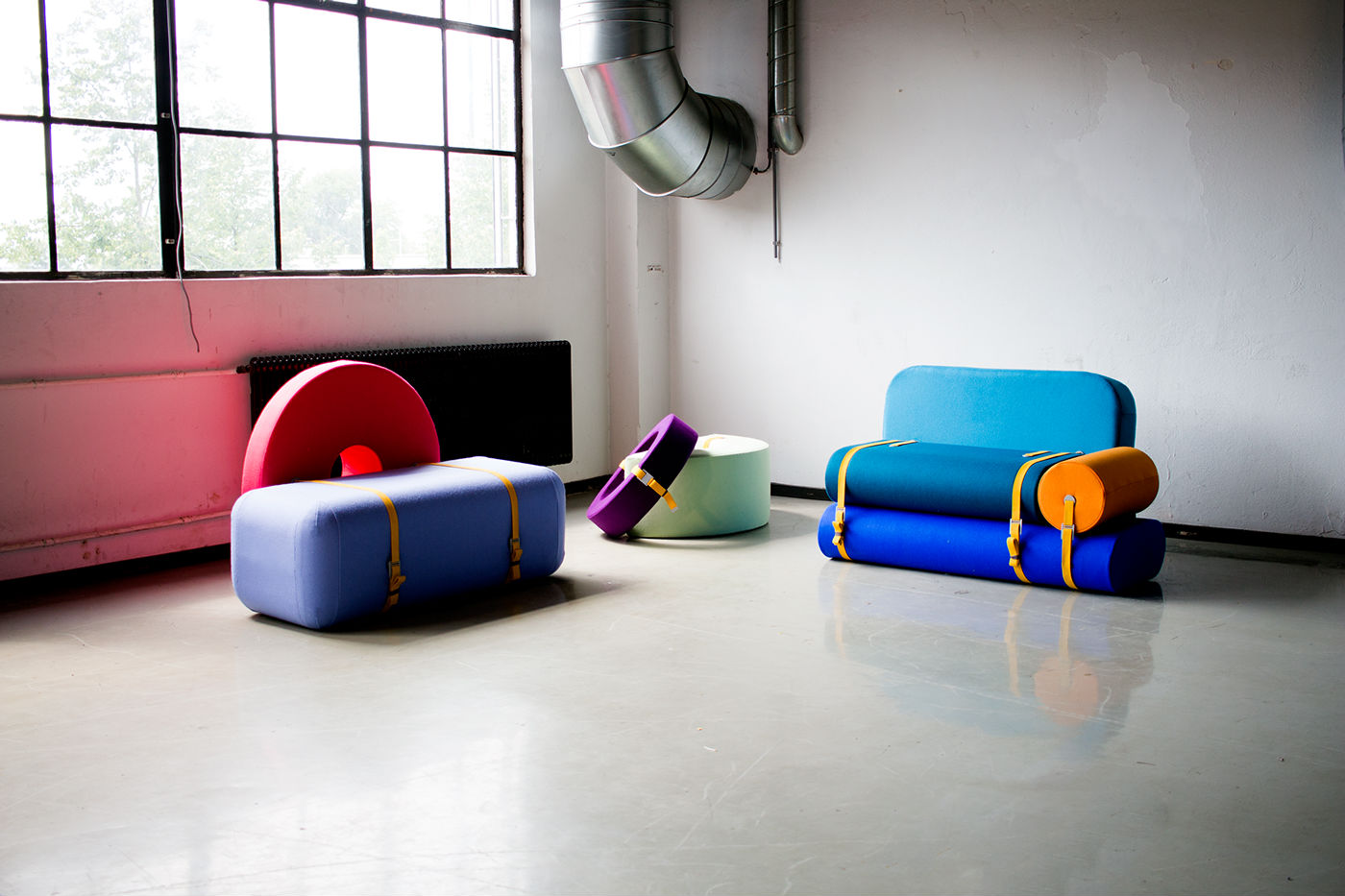 Another late-breaking update to our coverage of this year's Dutch Design Week — this series by Tijs Gilde. He sent us a few images of his senior project at Eindhoven, Array, a project consisting of graphic soft shapes held together by bright yellow straps that were inspired by a set of children's blocks. Meant to be convertible and flexible, the series is perfect for an age when we expect our furniture to fulfill multiple purposes and adapt to our lifestyles.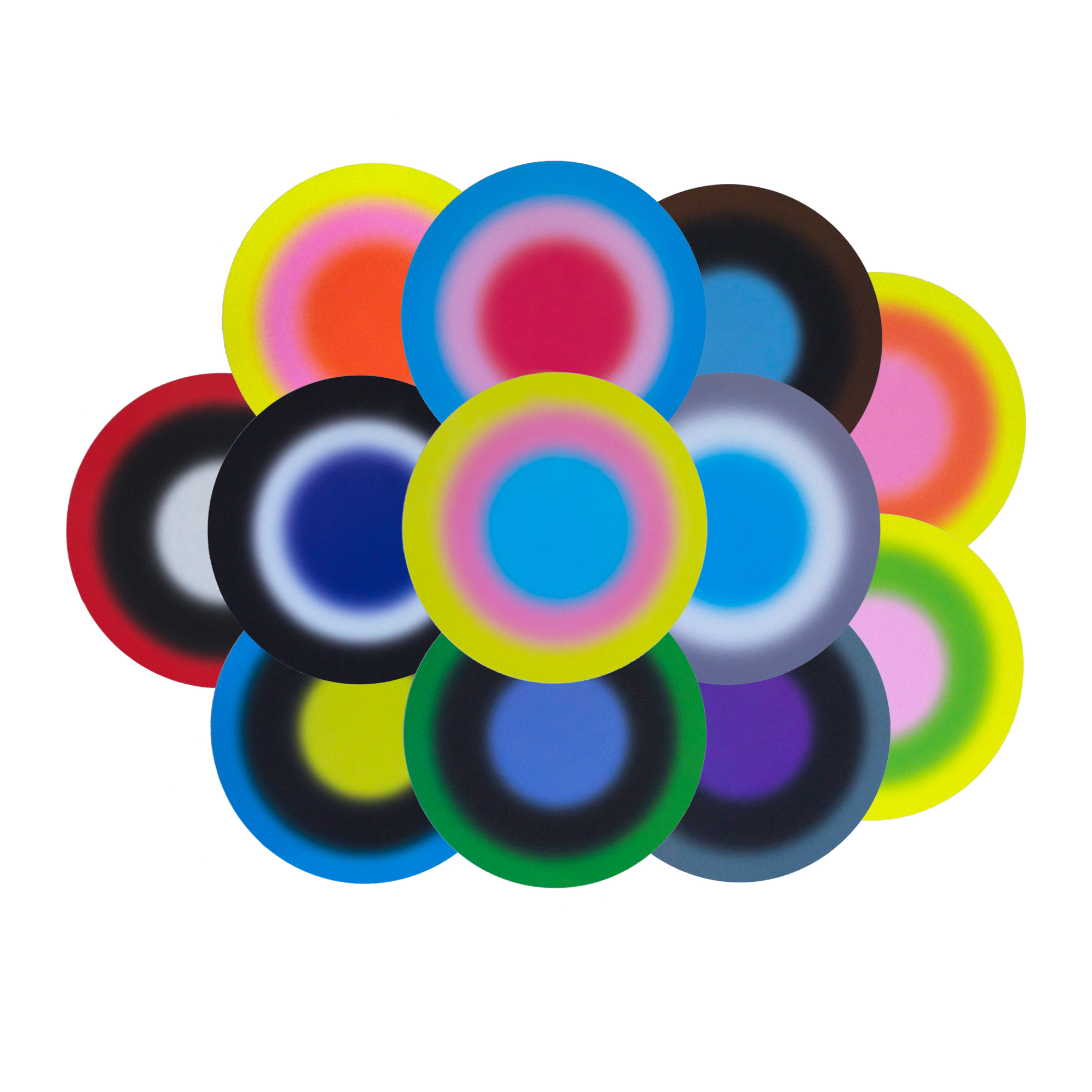 Exhibition A, the online platform known for offering affordable editions by today's top contemporary artists, recently launched a collection of limited-edition placemats by New York artist Ugo Rondinone. The signed placemats are made of laminated paper in an edition of 100, and are available here.
Exhibitions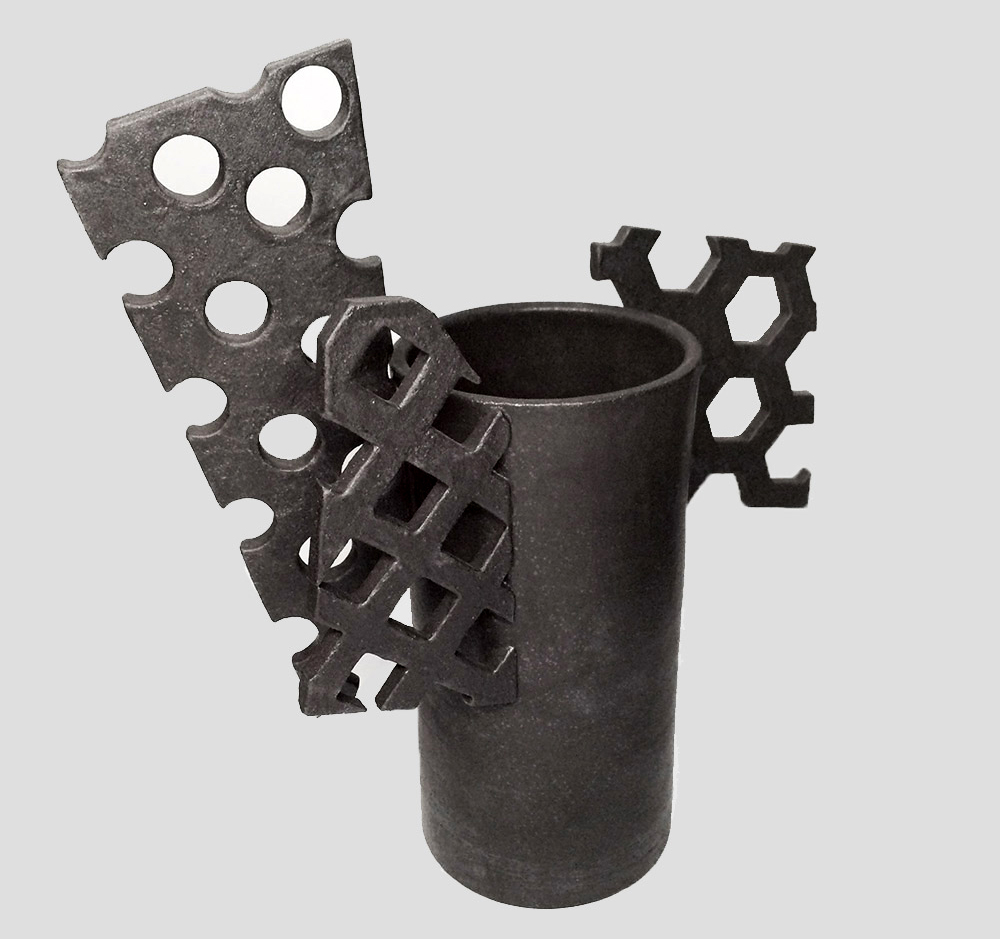 We posted earlier this week about The Future Perfect's first simultaneous show at both the store's New York and San Francisco locations, in an up-close-and-personal look at David Taylor's pieces made specifically for the occasion. There were just so many great items on view during this exhibition we felt obligated to share a few more with our readers. Pictured here is a ceramic vessel by Ben Medansky, the LA-based ceramicist known for his geometric constructions, while the top image in this post is of a mobile made for the show by Ladies & Gentlemen Studio.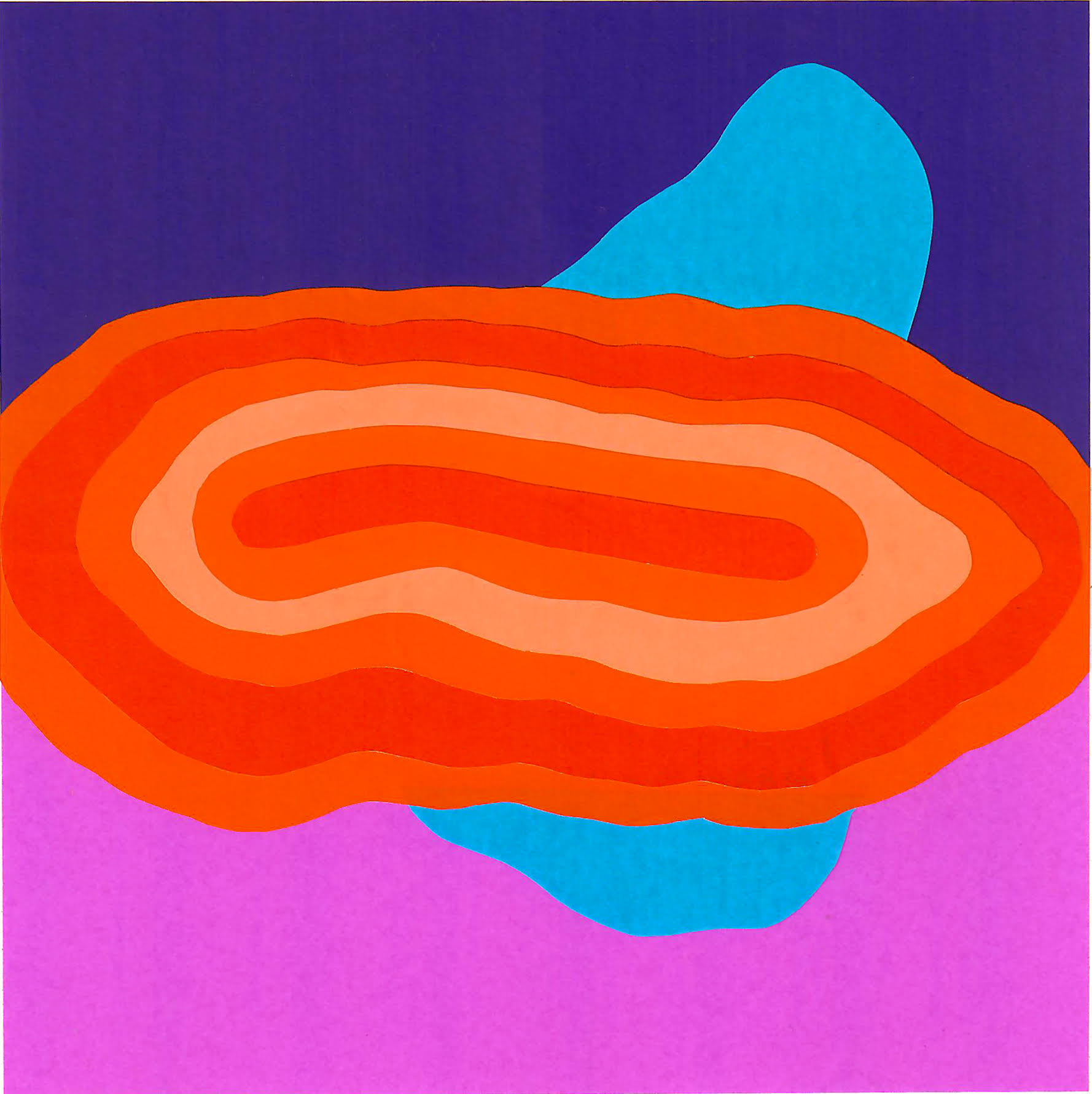 Sam Friedman, the artist known for his brightly colored paintings (and for his stint as an erstwhile studio assistant to KAWS), will be hosting a one-night event at San Francisco's Chandon Gallery next week featuring more than 200 new collages.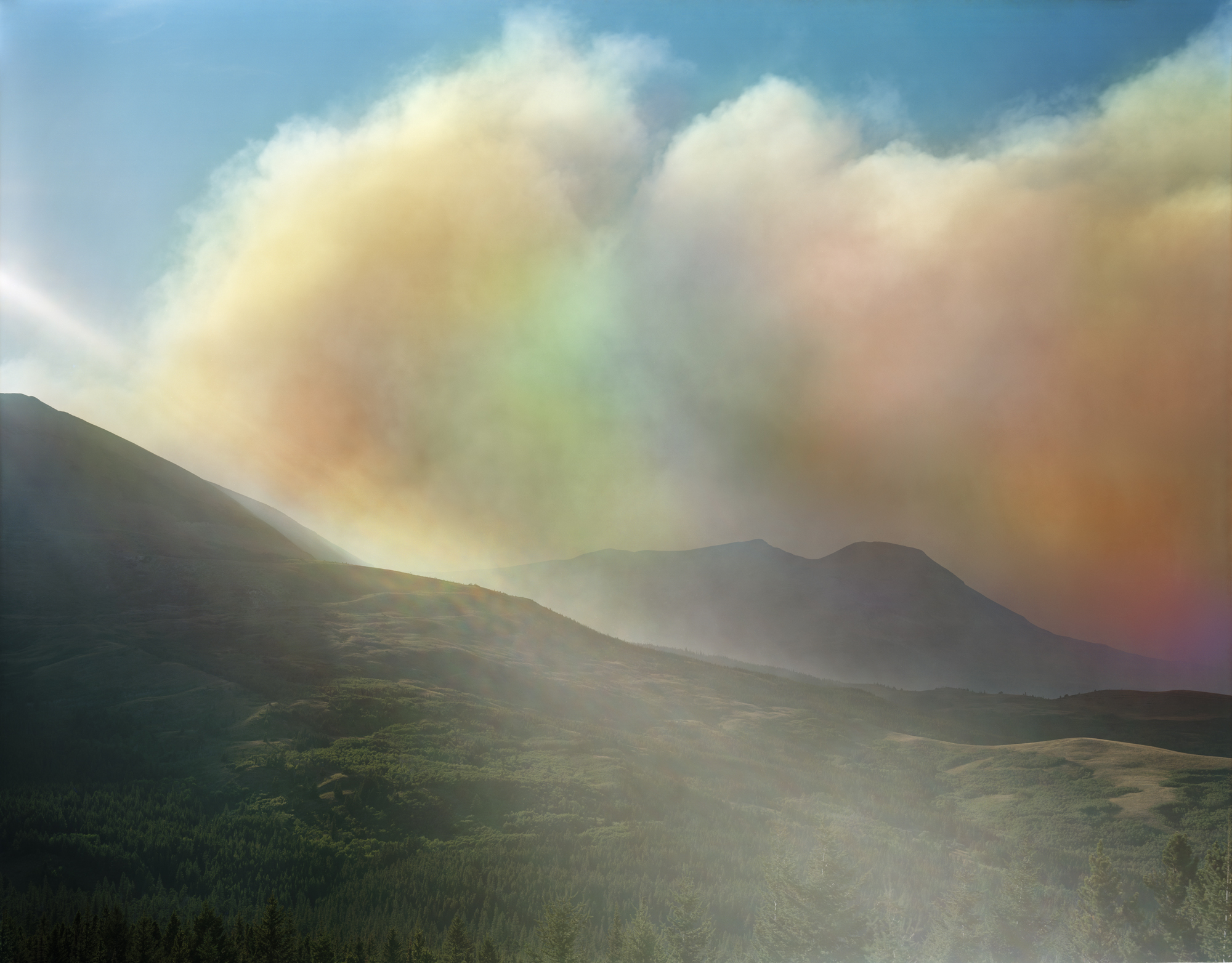 We've been longtime fans of the psychedelic landscapes of David Benjamin Sherry — the one above, from his upcoming exhibition at Los Angeles's Moran Bondaroff gallery, was created by light filtering through a wildfire in Montana's Glacier National Park.
Links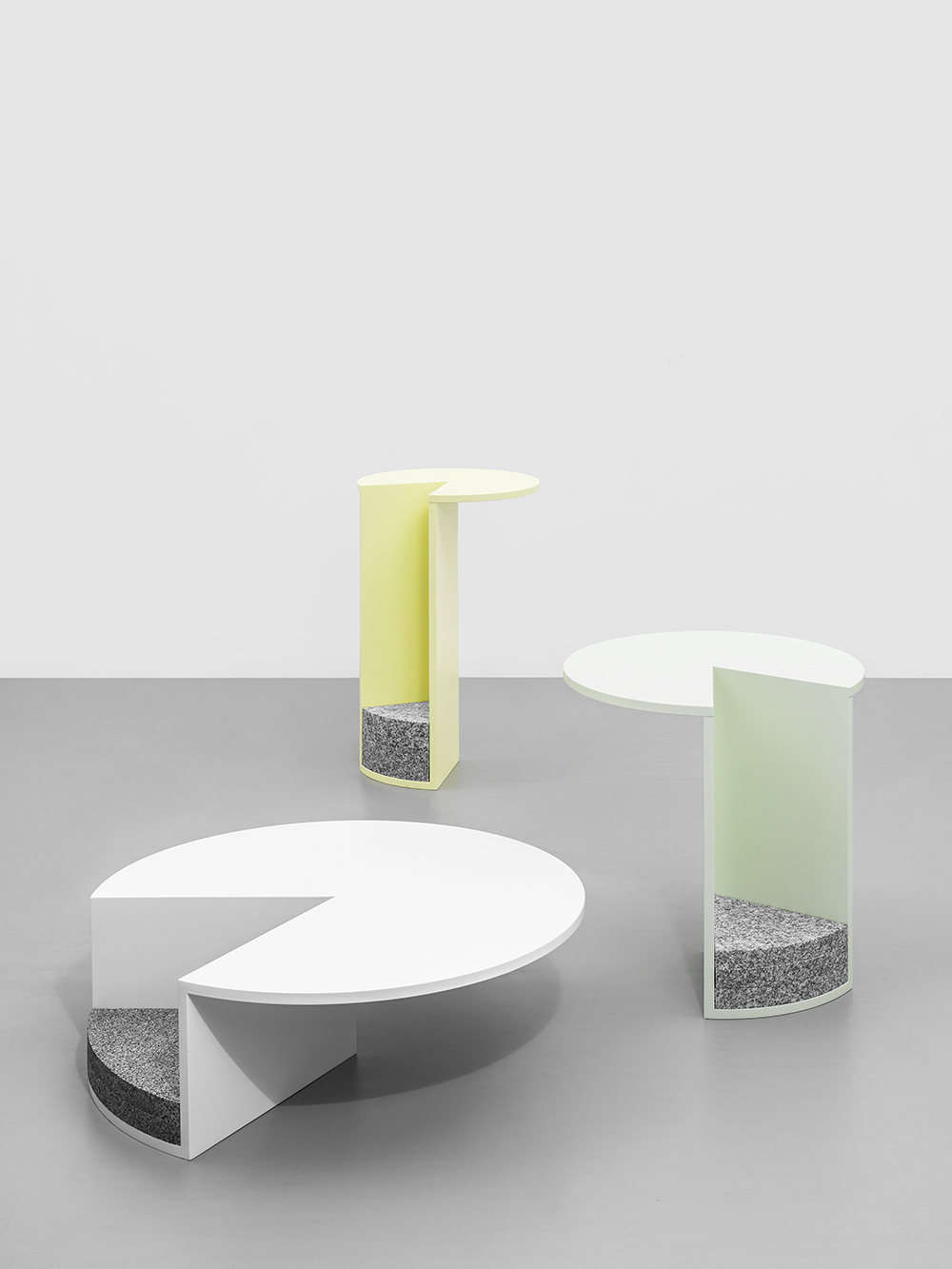 Moco Loco recently featured these PacMan-inspired tables by Klemens Schillinger, which are held upright by multiple slabs of speckled granite. If you can manage to overlook the silly video-game reference, though, they're quite pretty.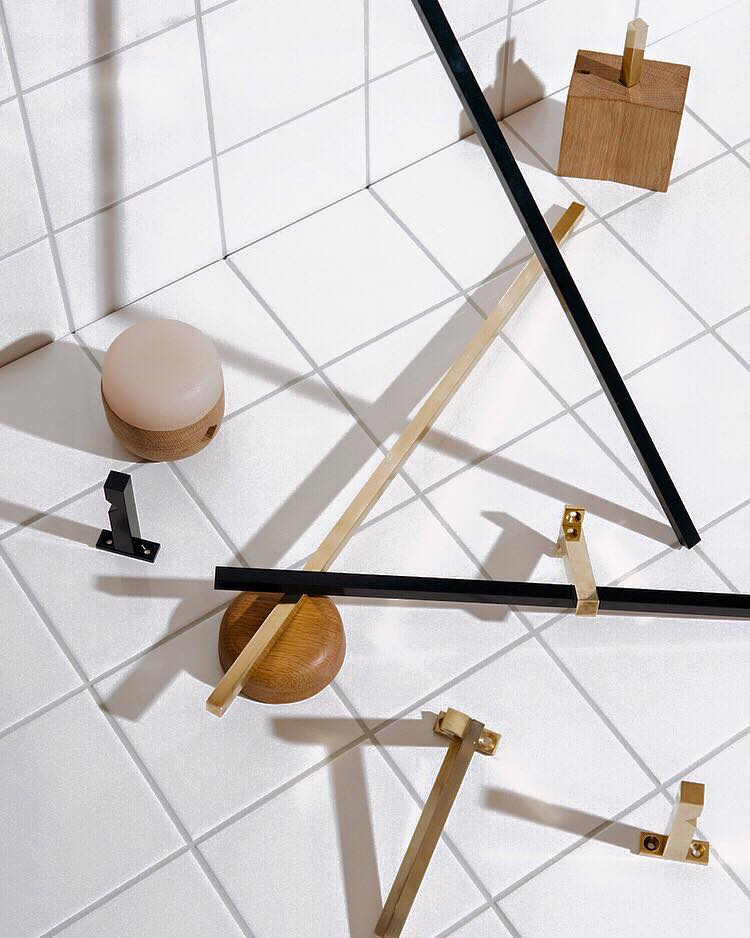 More and more designers these days are coming out with chic bathroom accessories. Yet unfortunately the ones above — recently featured on The Design Files — are made and sold in Australia, though at least we're able to appreciate these well-styled photos. The line of simple and functional items was designed by creative director and interior architect Sarah Trotter of the studio Groupwork, in collaboration with artist Esther Stewart and architect Murray Barker.