12.09.15
Concrete and Brass Housewares By Studiokyss
As a student at the Sydney College of Arts, the South Korea–born artist Kenny Son practiced metalwork and initially thought he'd be a jeweler. But he soon realized he was naturally drawn to creating objects that belonged on a desk or table rather than on the body. He finished his studies and in 2013 launched Studiokyss, making small-scale concrete, copper, and brass objects for the home — reminiscent of the ubiquitous Futagami pieces but with a delicate style all their own.
To further his practice, Son spent six months studying with a metal craft master back in Seoul, where he discovered a far more rigid approach to making than he was used to in his own studio. "We worked six days a week, from 9–6, one-on-one with a metal craft master. It was exhausting and tiring and there were both cultural and age differences. It was hard, but I learned a lot about discipline and thinking before starting the actual work, along with increased attention to detail, techniques, and skills."
Son's time in Seoul continues to have an influence on the way he works; his copper, brass and concrete pieces are created not only with an awareness of how they should look, but what they should mean to the owner. Son's hope is for them to give the owner the same level of intimacy he puts into making them.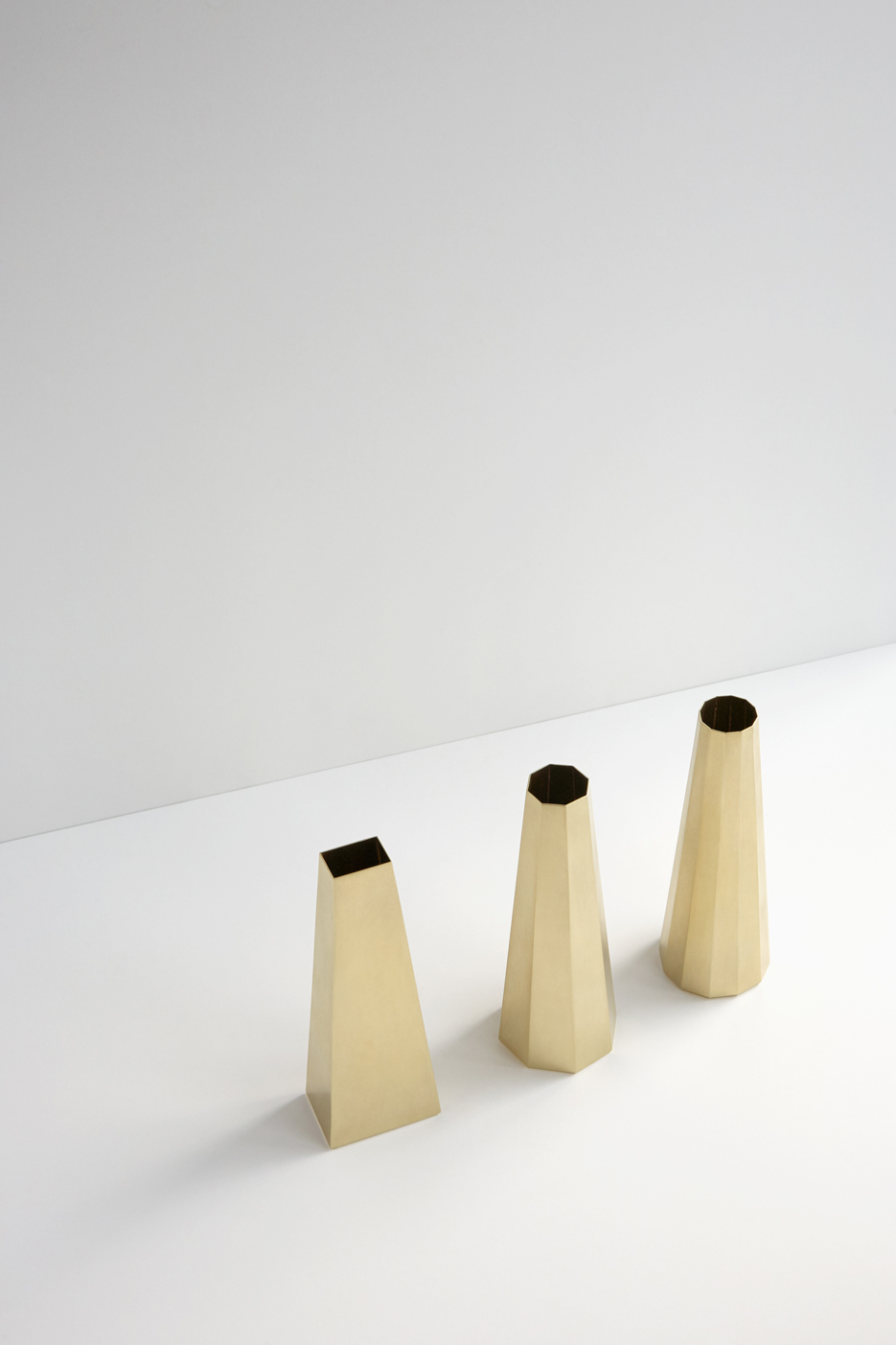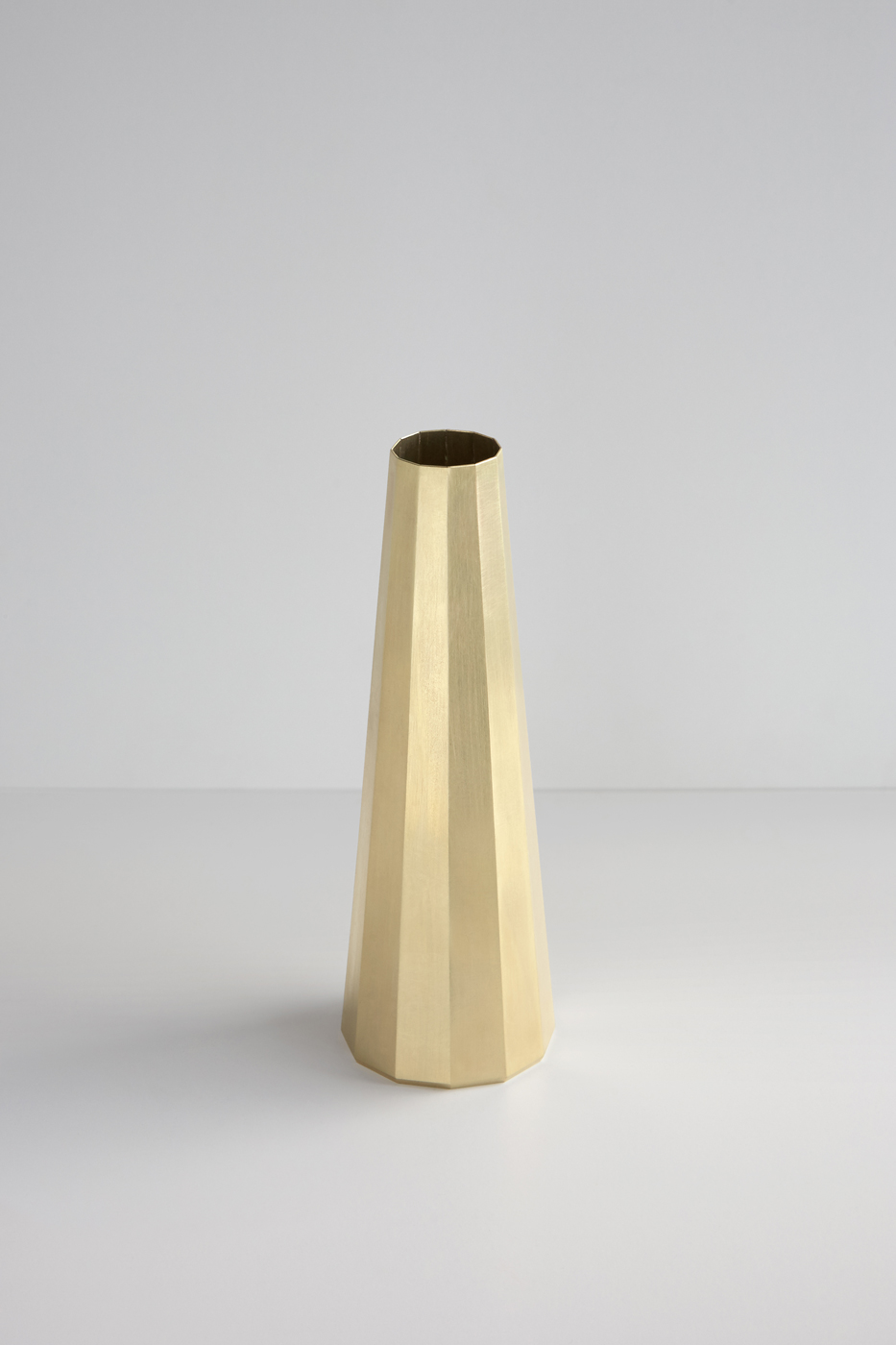 Describe your most recent product and how it was made.
My most recent work is the Brass Vase Series, which was produced for a group exhibition this summer titled Intimacy & Crafts, held at Gallery Sikijang in South Korea. I was involved in putting the exhibition together as well as participating, so it became very close to my heart. Intimacy & Crafts explores a particular kind beauty in crafts — beauty that is often identified with use — the beauty of intimacy. This unique type of beauty comes from the outlet of expression from the makers themselves, the interaction of hand to the object.
Intimacy is the kind of beauty that only 3D objects have. Pictures and drawings hang on a wall for us to look at, but objects are made to touch, feel and hold in our hands. The audience has a sense of this intimacy when they view or buy my work. If a work has intimacy, it has the potential to live for a very long time.
With my background in visual arts, metal-craft, and industrial design, I have the tendency to embrace different approaches depending on the specific work. In this instance, the vases were produced with a craft-based approach and practice. Using sheets of brass as the primary material, templates for each individual vase were drawn to dimension and then cut out. The edges of these vases were scored (using a custom-made scoring tool) to retain a crisp edge and to allow them to be folded easily, and then soldered. Once the forming and the joining processes were complete, the work was polished to my desired finish.
Depending on the work or how fine it needs to be, I make a decision on whether the work should be produced through an industrial process or on the working bench for a more delicate and precise outcome. Nonetheless I will still have a hand in the working process one way or another. This way, I am never detached from the work from start to finish.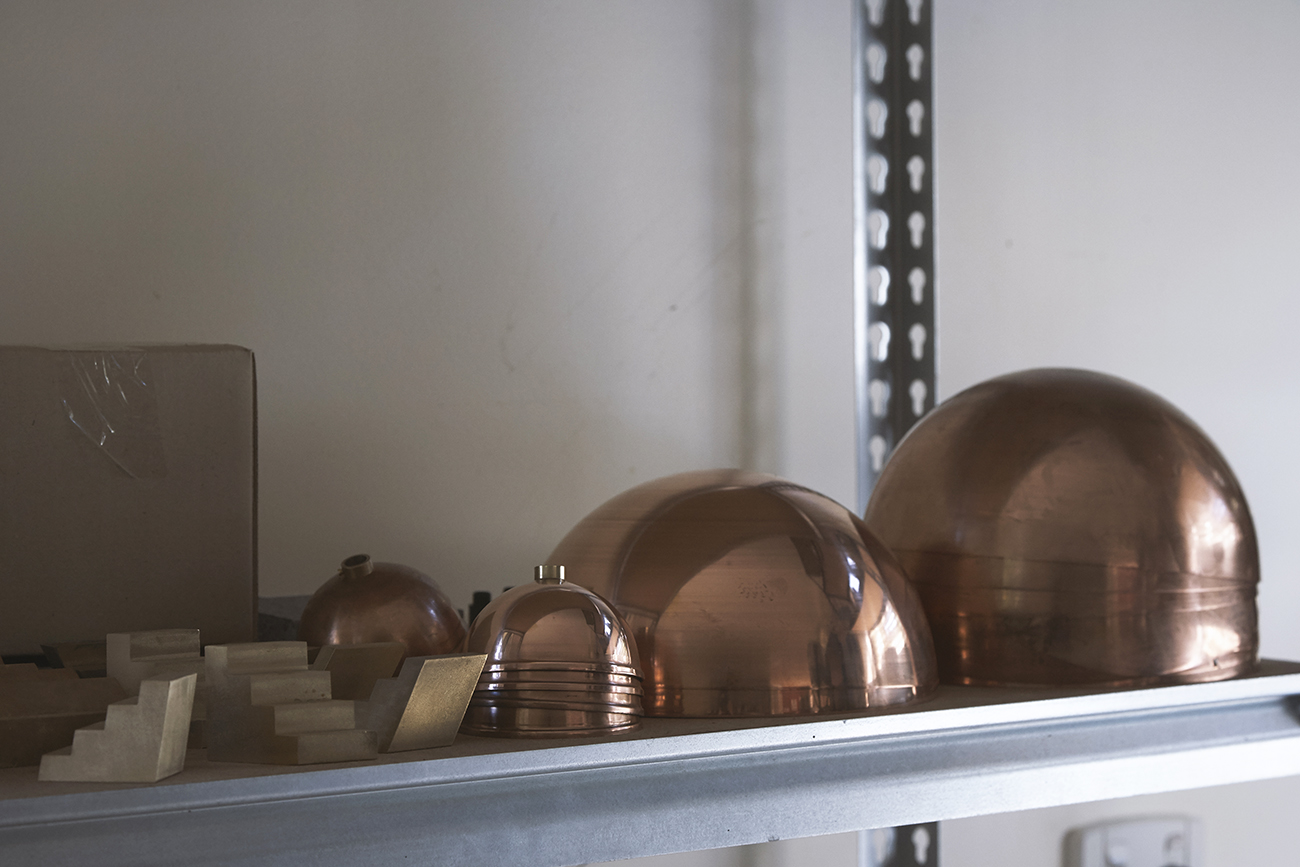 Describe your next project and how you're currently making it.
My practice so far has always favored supporting local makers and manufacturers. As a maker-designer myself, it makes sense to me that the manufacturing process of the work is equal to my own design ethics. I always try to find a balance between being involved myself in the manufacture process and outsourcing what I need to do. If I end up making everything by hand I can't make a living out of what I do.
I also divide my work into three categories: Limited edition, Exhibition and Batch Production. I often have the freedom to work with smaller quantities or even one-off pieces for exhibitions.
I am currently working on a small batch of pendant lights with the shades and the canopy being produced from copper by a local metal-spinner. I will work with the metal-spinner directly throughout the job in order to achieve an outcome that I am happy with. The electrical elements and the interior configuration of the canopy still needs more work.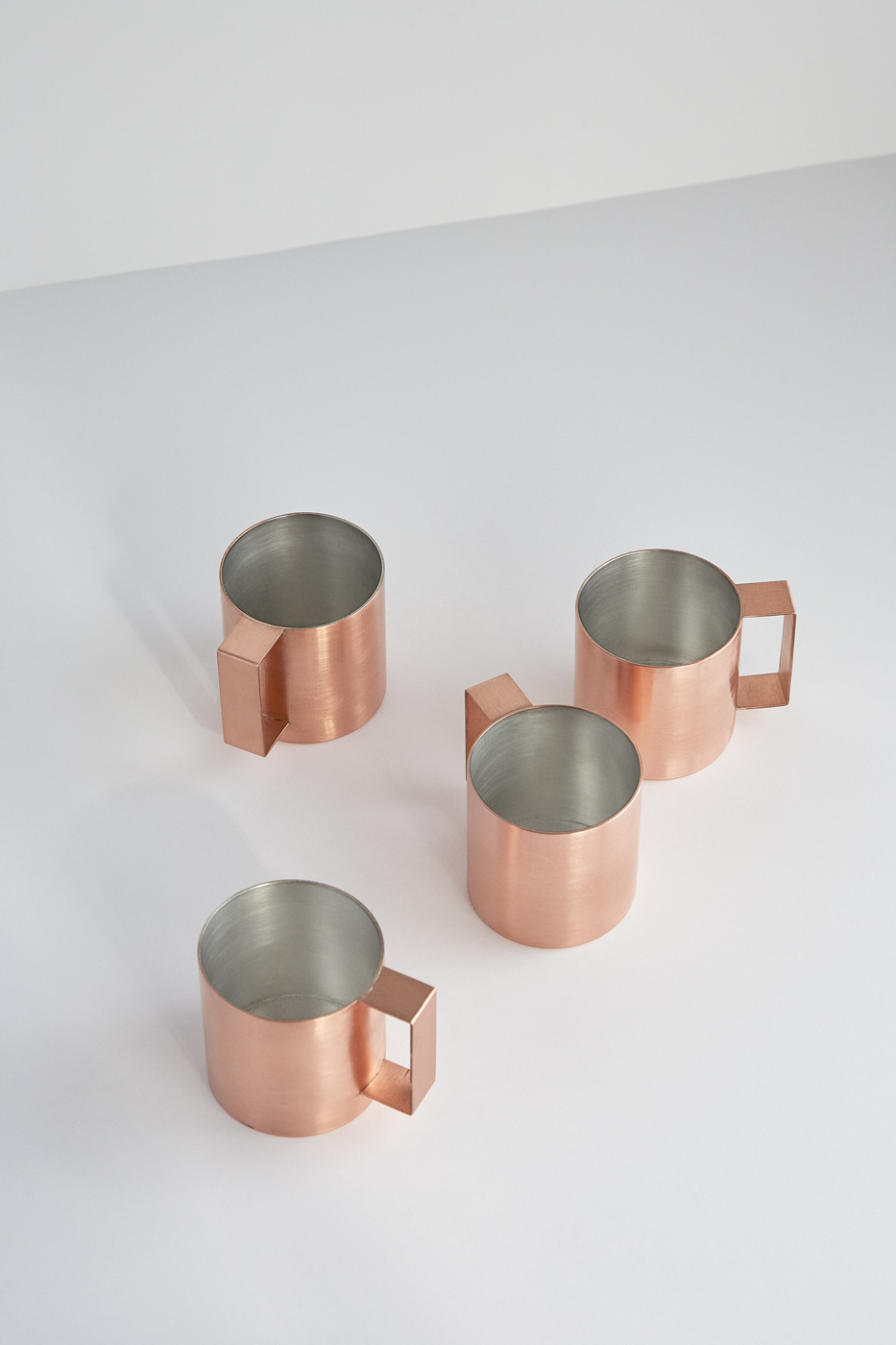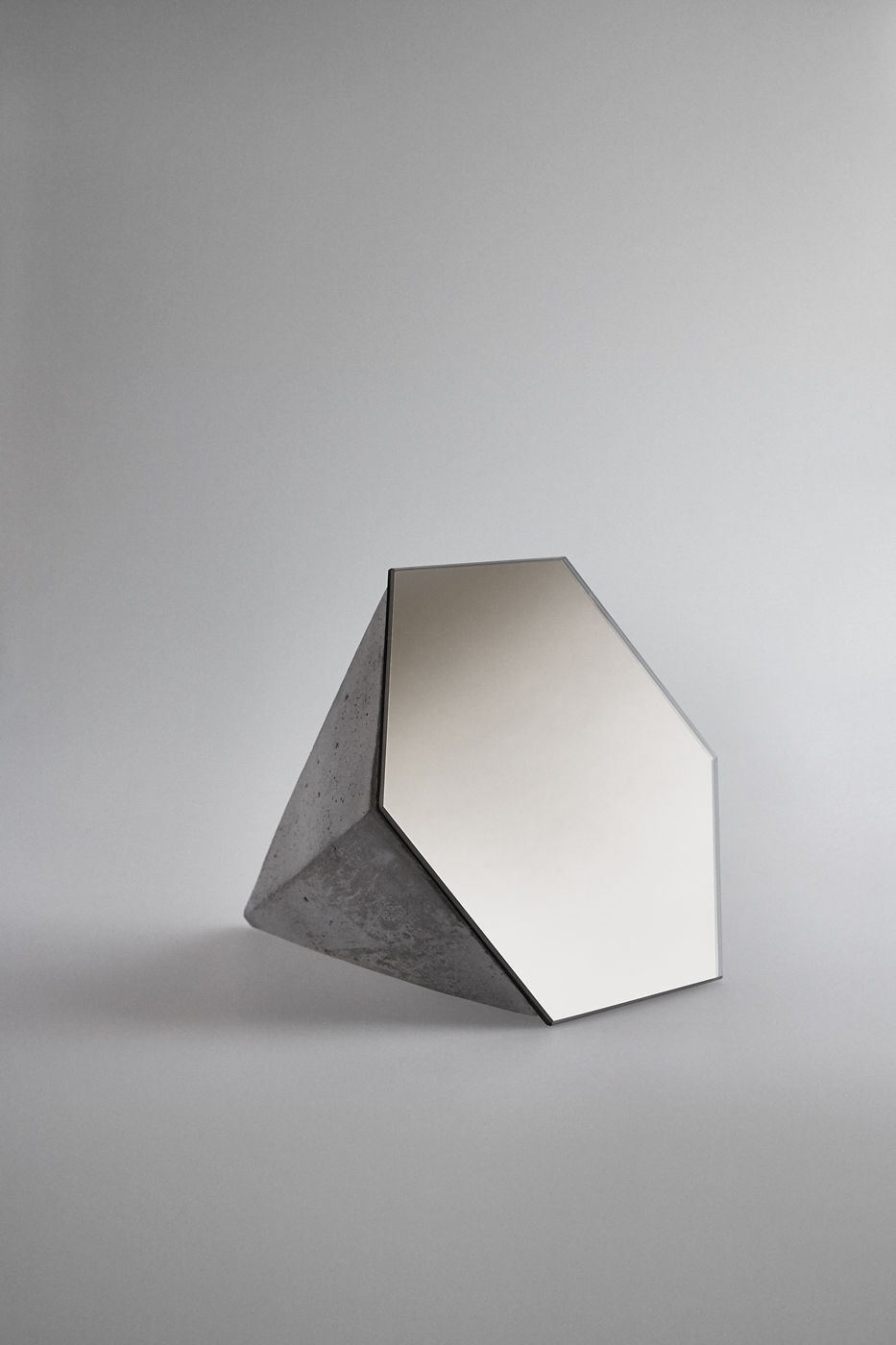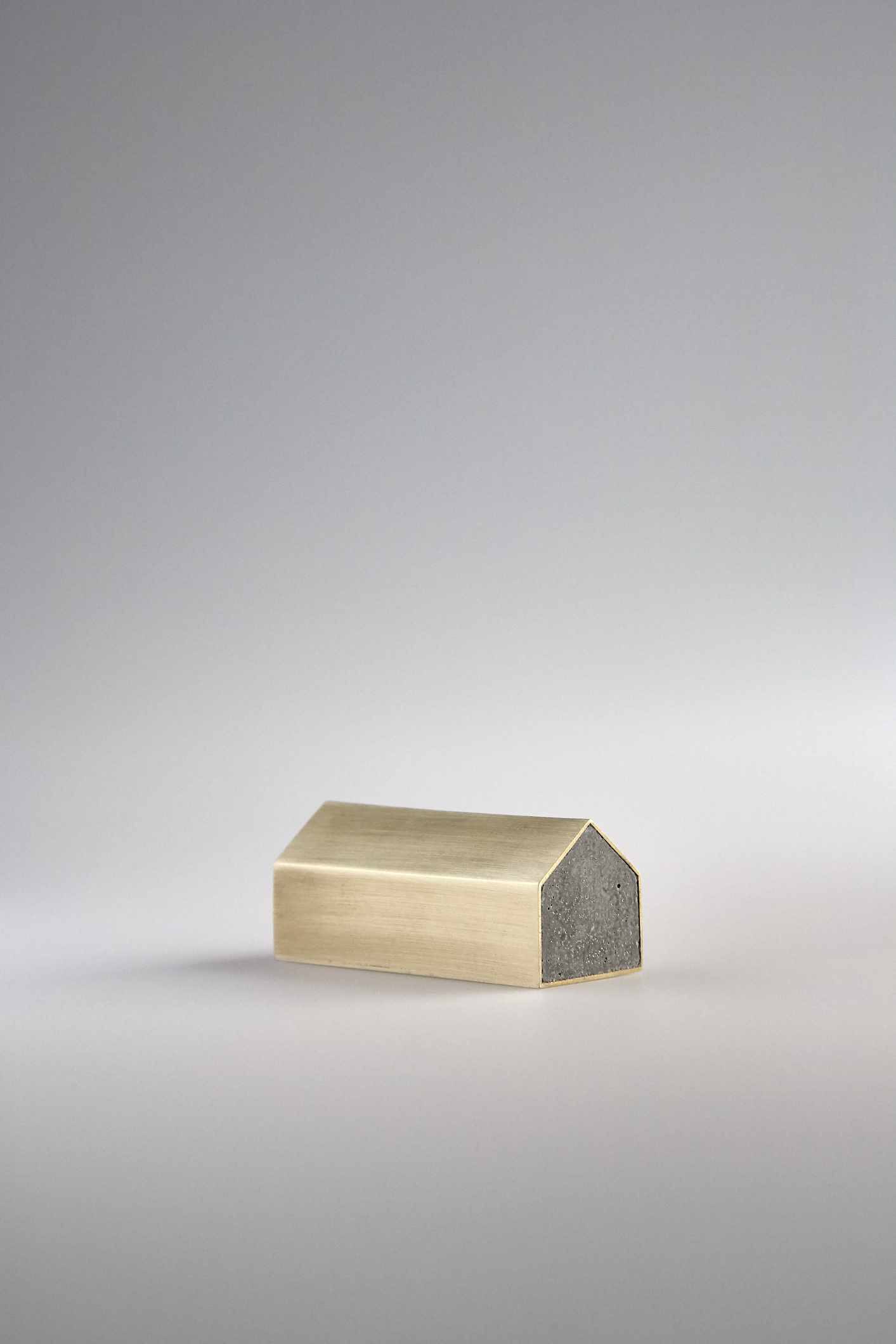 Tell us one thing that's been inspiring you lately and why.
I am always inspired by the everyday encounters, whether it is nature or just the ordinary day. Whenever I get some time off work, I try best to use that time to travel. Work related or not, I am a big believer in the value of traveling. It really does great things to your mind and work ethic. I recently did the Great Ocean Drive in Melbourne. I had wanted to do the drive for a very long time and every mile was worth it. Rejuvenation and motivation would be the least I would have gained from this trip.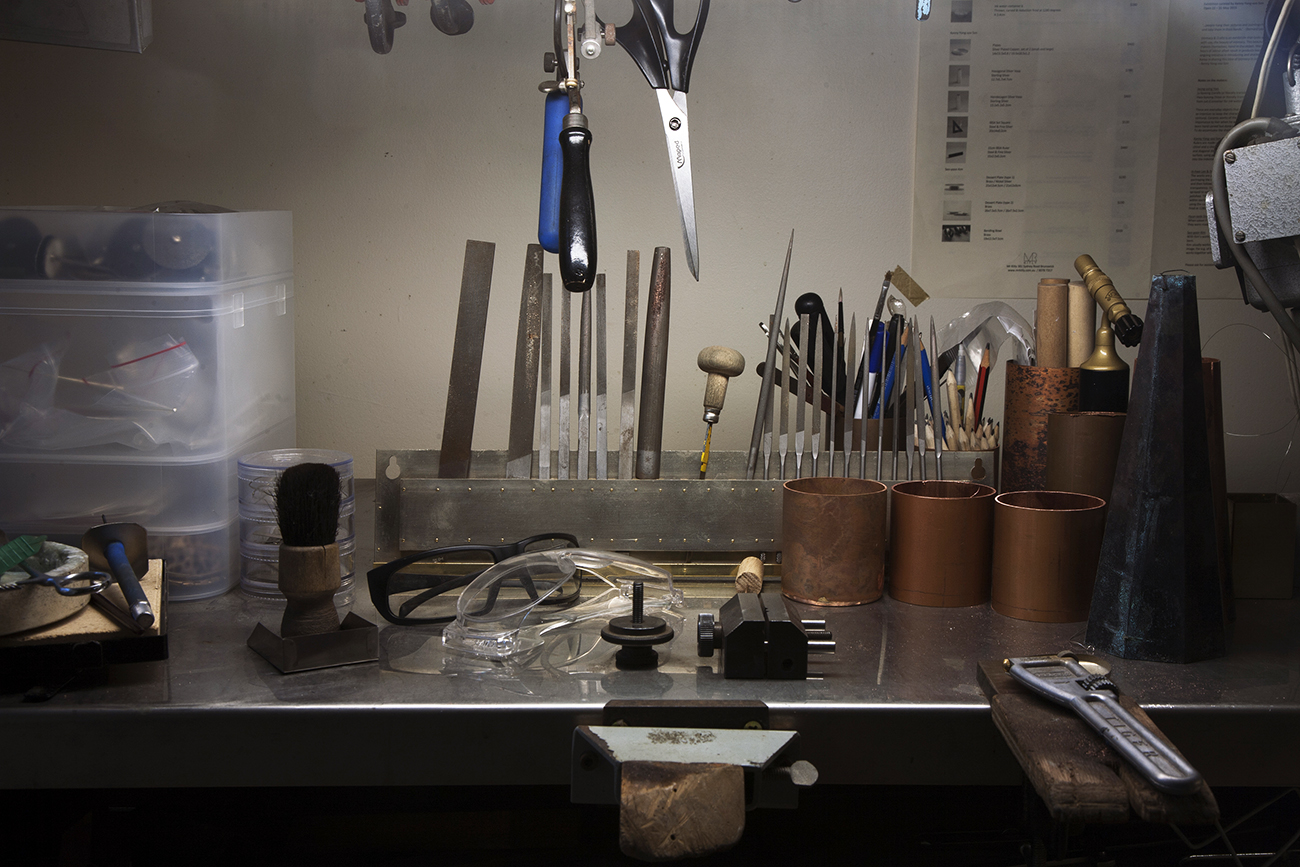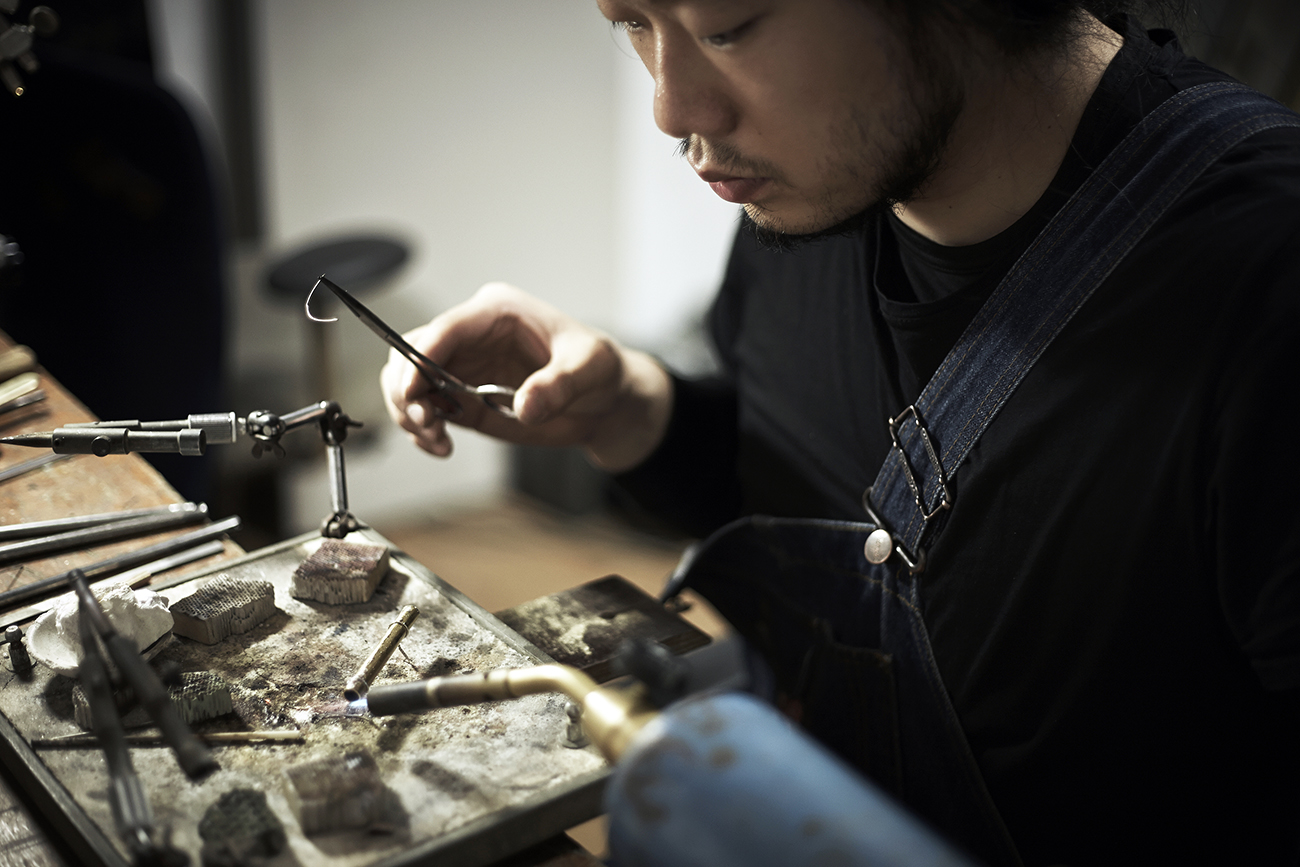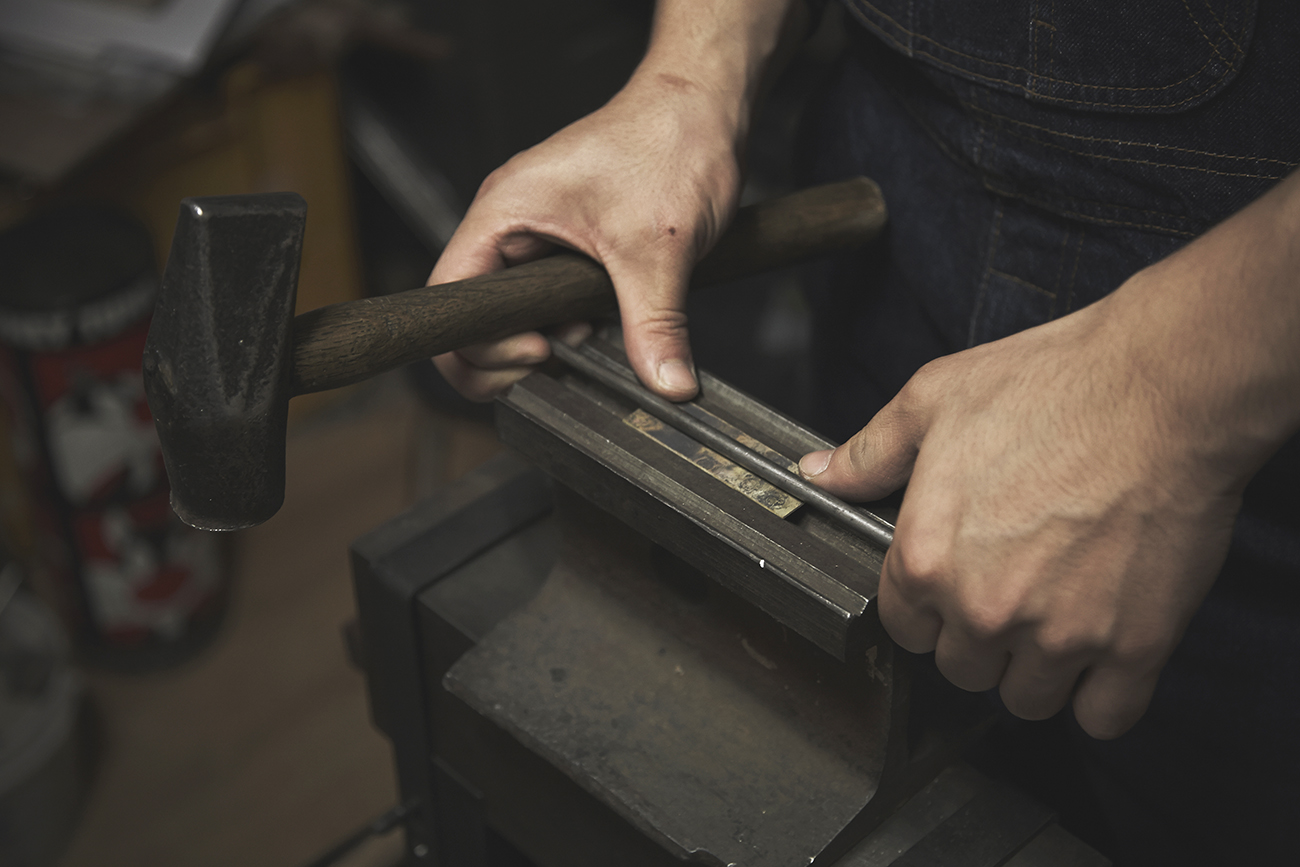 Show us your studio and tell us what you like about it.

My studio or workshop is based at home. I needed an immediate space to work from once I had graduated from university. The option I had available within my budget at the time was my empty rooms at home.
For some of the work I do, especially when working with larger objects, it is definitely not too convenient due to the lack of space. However with lots of outside space, all the heavy-duty work takes place in the yard. It all has to do with finding solutions and having to adapt to what is available for you in certain situations.
I have managed to turn the small space into a studio that just has my jeweler's bench, a work-desk and shelves for storage. The space is small but it has everything I need in order to work efficiently and effectively. With a jewelry and metal craft background, my work most always involves me spending time on the jeweler's bench at some stage during the production process.
I find that, as a maker-designer, I tend to need some time to adapt when working in different workshops but I am very productive when I am in my little hub. It is where the 'magic' happens.
Despite this, with endeavors to work with larger scale objects, earlier this year, I was awarded funding from the Australian Council for the Arts to support the building of a new workshop that is currently in the works. I hope to have this workshop built and finished by late 2015 or early 2016. The idea of this new workshop is for me to install some larger machines and tools, with the intention that it will be used as a shared space amongst fellow designers and artists. I hope it becomes a creative hub to share ideas and initiate collaborative work.