02.04.16
Pedro Paulo Venzon Is the Hip New Face of Brazilian Design
History looms large over Brazilian design — how to compete with tropical modernism? Sergio Rodrigues? Lina Bo Bardi? Those Percival Lafer chairs everyone's so obsessed with right now? All that thick, smooth, sculpted wood? Unless you happen to be the Campana Brothers? Everyone's got Brazilian design pegged, which is why the work of Pedro Paulo Venzon is so exciting: He's the first young up-and-coming Brazilian designer we've seen who's totally nailing the delicate balance between paying homage to the legacy of his forebears, and developing an aesthetic that's new, cool, and relevant to the international contemporary scene. Venzon — who knew he belonged in the world of objects since he was a child, thanks to a carpenter father and seamstress / artisan mother — has been making furniture in the city of Florianópolis since he graduated from school in 2011, but his simple, geometric forms only recently gained traction up north, thanks in part to Pinterest. We don't even have to tell you to keep an eye on this one. We're pretty sure you'll be seeing more of him either way.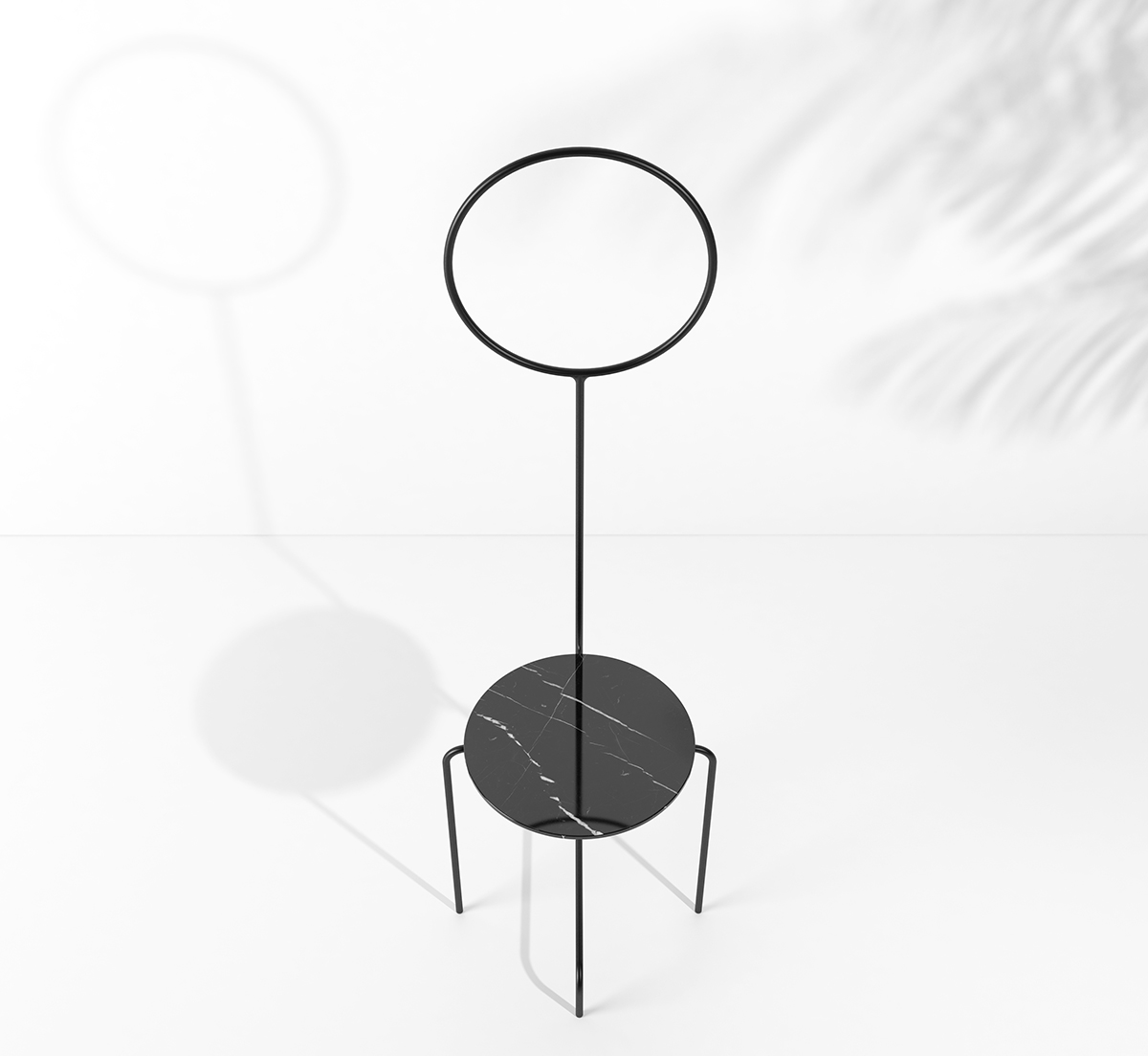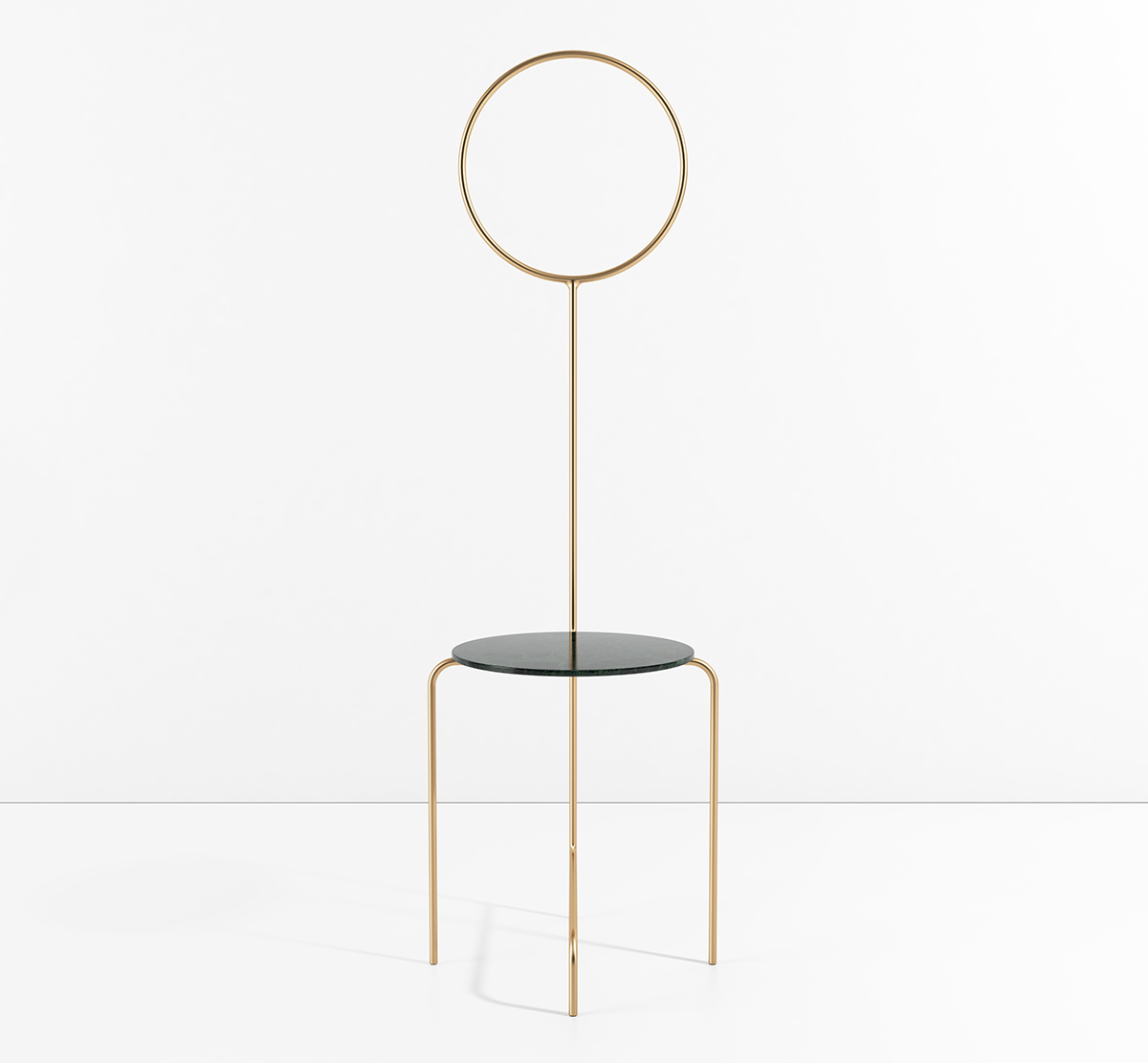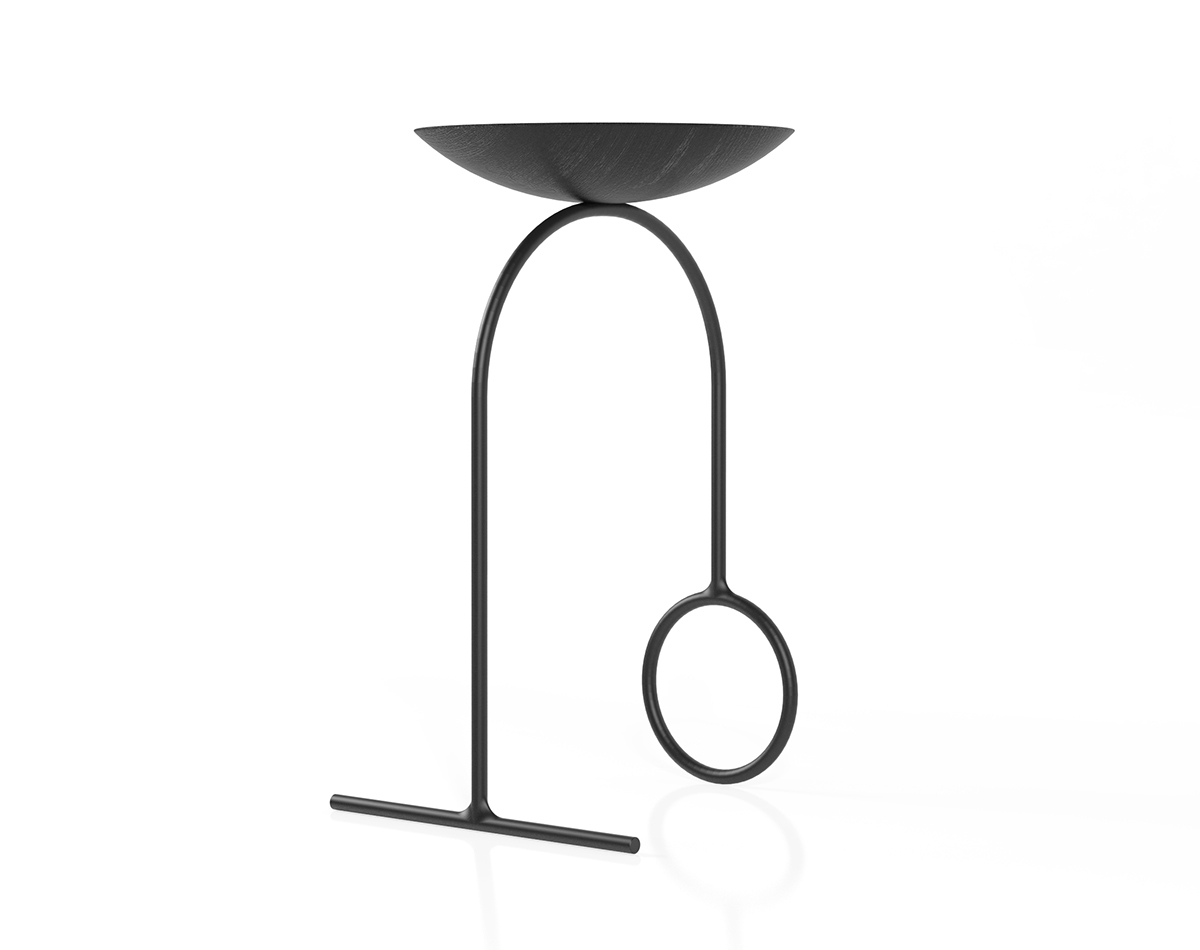 Describe your most recent project and how it was made.
The last pieces I designed were my Arauto chair and Giro stool. They have the same wellspring of inspiration, a contemporary rereading of the elements of Brazilian design's High Modernism period: the use of metal, the minimal lines, the simplicity. My design is "iterative" in a sense that retakes and transforms. My objective has been to rethink the traditions of Brazilian furniture — by designers such as Flávio de Carvalho and Lina Bo Bardi — and develop pieces that carry historical characteristics, but in an impure or hybrid or "mestizo" manner. That led to my main concept for Arauto and Giro: The pieces play with the possibility of several readings. They're built from a mixture of simple forms and can be used in diverse ways. They're between the bench and the rack, the chair and the table — the "between" is compulsory in my work.
Describe your next project and how you're currently making it.
I have been playing with the idea of excess. So I keep my minimalist characteristics, but what interests me is re-reading excess, adornment, and wealth through a simple-shaped design. My newest piece is the Leviana chair, which is a kind of game. The translation of "leviana" is something like "frivolous" or "flighty" — I'm thinking about the limits of adornment, even with a strong appearance of minimalism.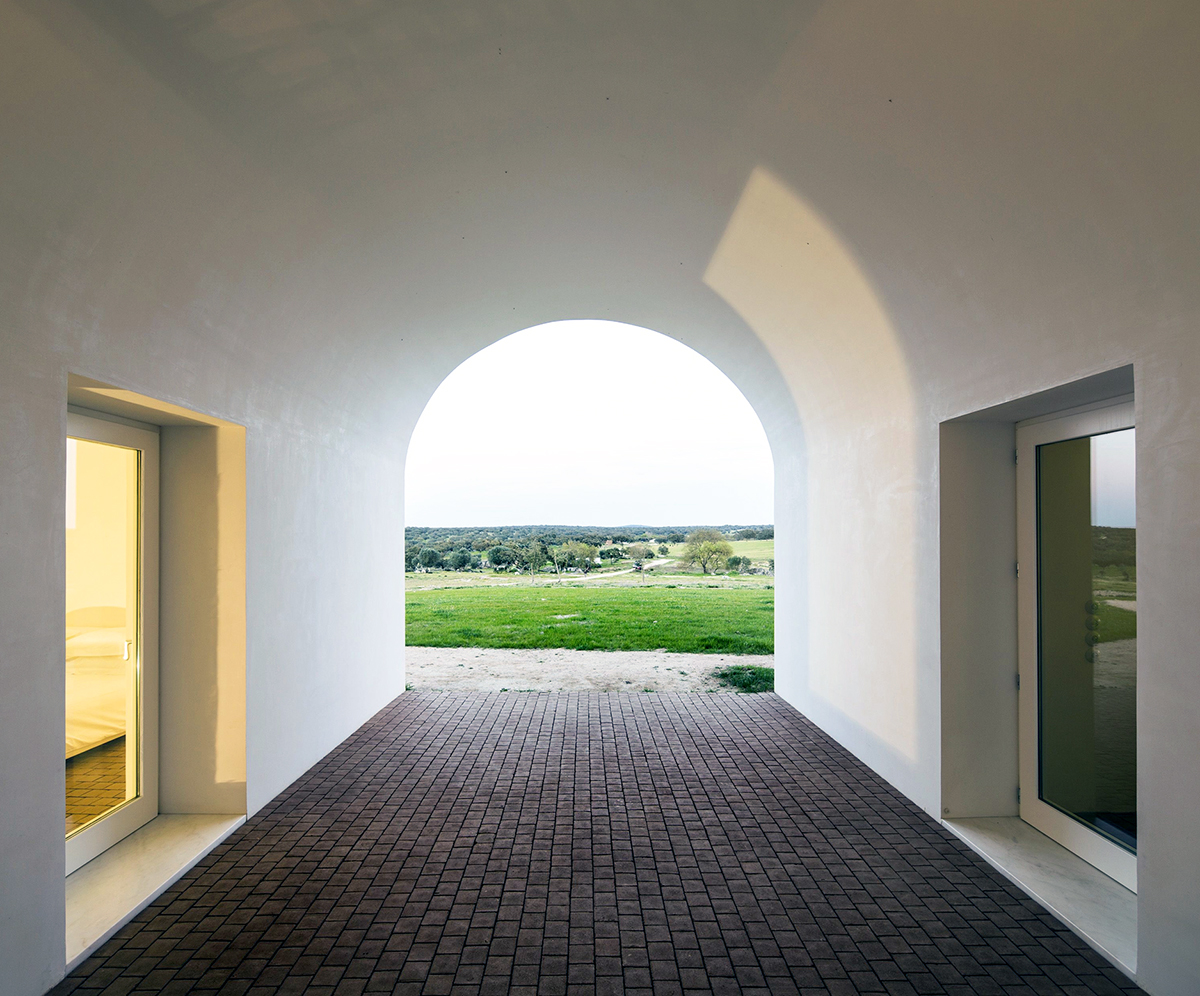 Tell us one thing that's been inspiring you lately and why.
A few readings about identity and Subaltern Studies, by writers like Bhabha or Spivak, have been an inspiration to me. First, because post-structuralist thought somehow imprints intellectual formation. But also, because the construction of my work deals with matters such as the relation between Brazilian design and worldwide design, the appropriation of the Modernist discourse that happened here, and the fundamental differences that exist in the most varied cultural areas — that brings incredible variations to the process of creation, production, and reception of design. Visually speaking, I've been very moved by the work of the Portuguese architecture studio Aires Mateus (pictured). They work with a formal concern for "space and emptiness" and, in addition, make readings on Lusitanians' cultural roots. Brazil was colonized by the Portuguese, so the production of "Brazilianness" has a strong relationship with Portugal. Adding a historical discussion to ideas about form, as they do, is something that really interests me.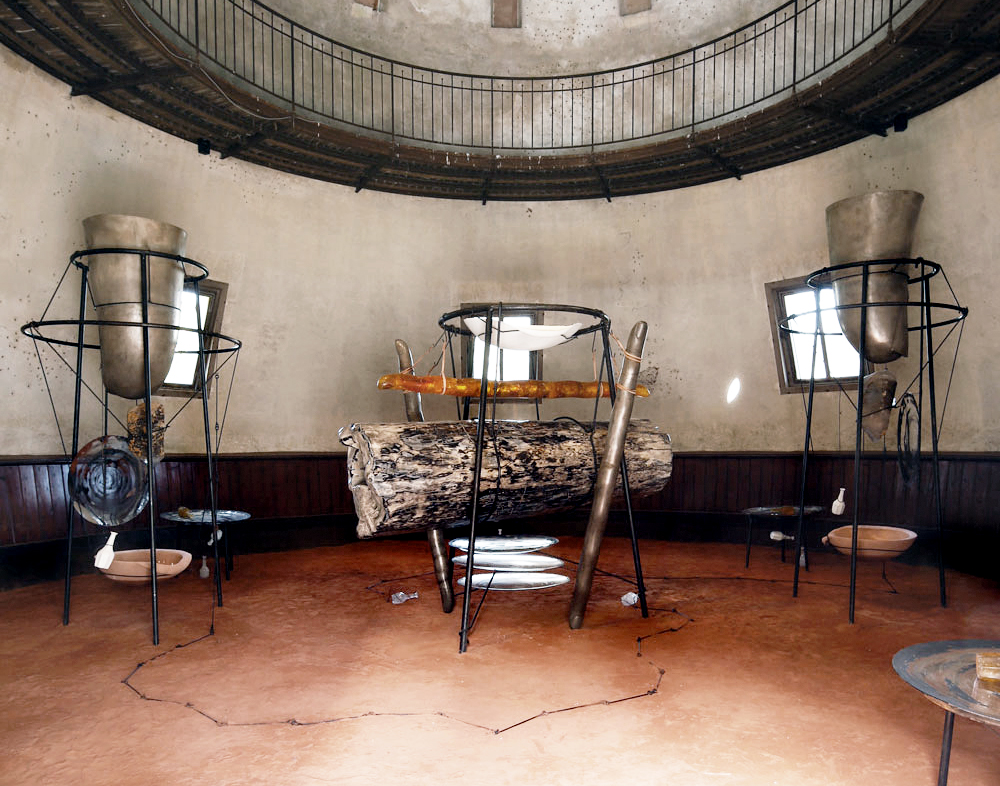 Name your favorite piece of design from the last 10 years, and tell us why you like it.
I prefer to name a Brazilian artist, Tunga. His work is focused on several matters — literary, anthropological, transcendental, and even scientific. I particularly like a very recent one, a piece called "Me, You and the Moon," that mixes organic elements, steel, and esotericism. Amazing!