06.01.16
An Irreverent New Design Studio Making Everything From Sofas to Sunglasses
Last week, French designer Clémence Seilles officially launched a new studio called Stromboli Associates that's based between Mexico City and Paris, describing its creative approach as "irreverent and unexpected," with a focus on finding new combinations of forms, colors, and materials. That ethos translates clearly in its debut collection of furniture: The Buena Onda sofa pictured above, for instance — with its oversized foundation, multicolored façade, and subtle, wavy curves — recalls the disco era that inspired it, when radical shapes and silhouettes were born.
Seilles may be a product designer by trade, but with Stromboli, she's broadening her offerings to include graphics, set design, and cross-disciplinary collaborations with brands, such as Italian sunglasses label Oxydo, for whom she's created a flamboyant series of Memphis-inspired wearable art. "Sunglasses are objects that offer a lot of freedom and humor in expressing your personality," explains Seilles, who must be doing something right — Gigi Hadid, Martha Graeff, João Freire, and Pari Ehsan have all been seen sporting a pair. We asked her to tell us more about her new endeavor and its approach.
What was your impetus for starting Stromboli Associates?
Stromboli Associate name is inspired from the eponymous volcano, for its symbolism as a living piece of land in activity, its constant transformation from liquid fusion to solid lava rocks, and its explosive force. Those are the attributes I hope to embody with Stromboli Associates. I wanted to create objects, furniture, and interiors with a highly collaborative aspect aimed at a diversity of outcomes. Stromboli Associates is definitely interested in making industrial and exclusive objects, however its creative thinking is protean, so our scope will include developing complete environments with architectural spaces, public and private commissions, exhibition scenography, and stage design. "Act diverse" could be our slogan.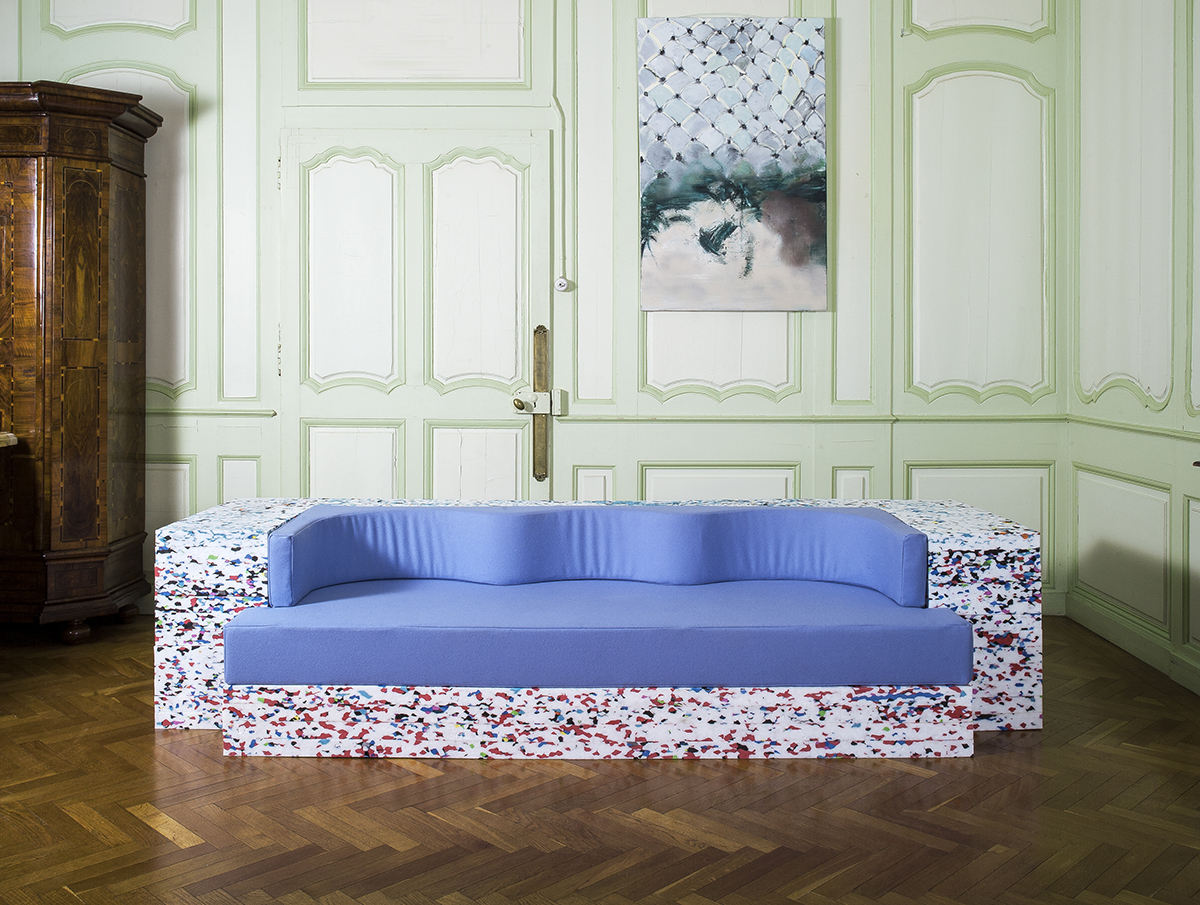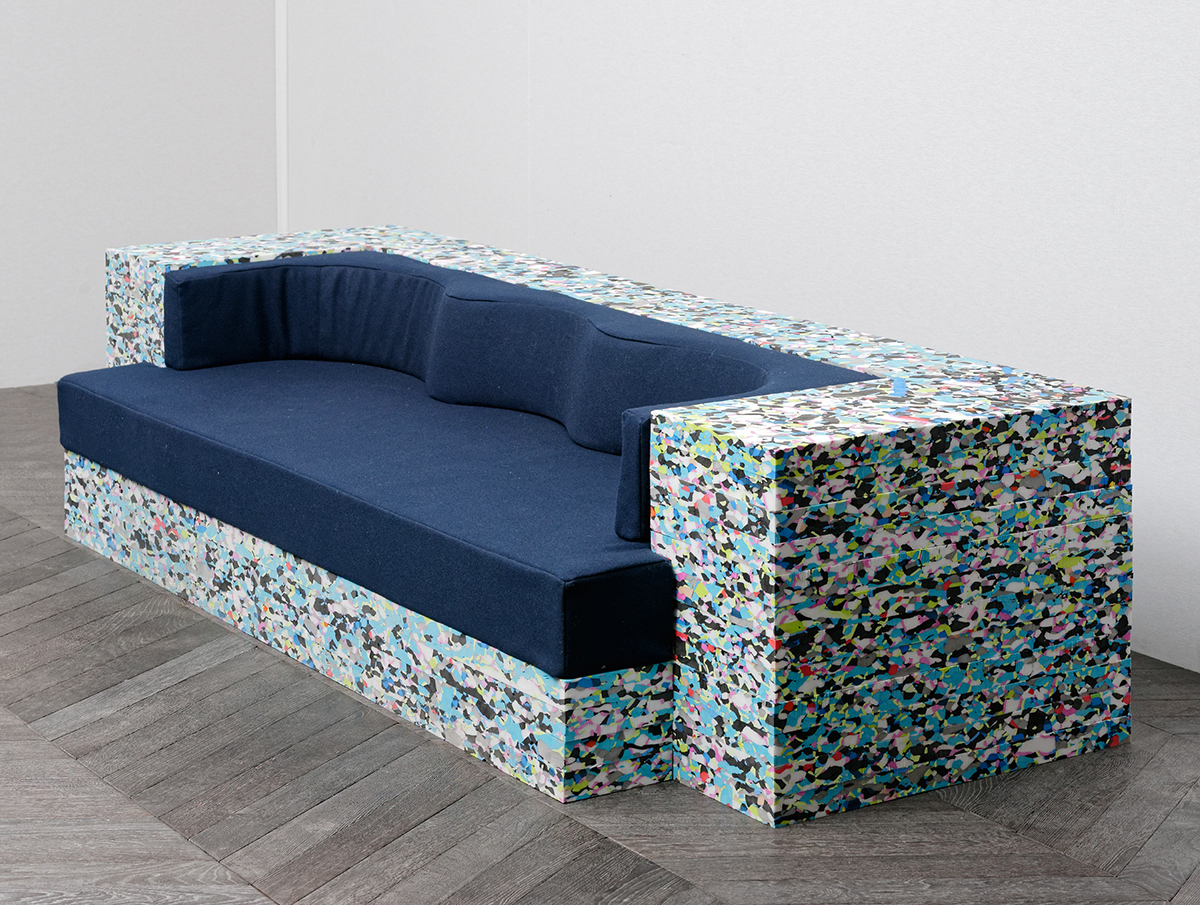 Can you tell us more about your Buena Onda sofa? What inspired the design? How is it made?
I wanted to develop a huge sofa, like a giant monolith bloc emerging from a multicolor agglomerate land, with a very cartoon-like feeling. A piece of furniture that really creates a big vibe in a room. You have to go with it, that's for sure — it's not like you can hesitate over whether you hate it or like it, right? So that was the feeling I wanted to evoke when I started. I was looking at '70s sofas, more precisely American lobby style sofas, very low with a hard shelf, like the designs of Paul Evans and Vladimir Kagan. In the playful shape of the wave we get a certain memory from Archizoom Associati as well.
The "shelf" of the final Buena Onda sofa is made of a material used mostly in industrial packaging, a recycled hard foam that's resistant and stable. I've worked with it for 3 years now, using it to create floor surfaces for salons and recording studios. The color patchwork, because it's made from shredded materials, has a highly hypnotic potential that works very well in a space. Mechanically it's a very easy material to process with computer-aided cuts and very little assembly. The interior part of the sofa is made from classical quality seating foam wrapped in Kvadrat Divina fabric, creating a warm, natural, and monochrome surface that's in perfect balance with the hard, industrial base.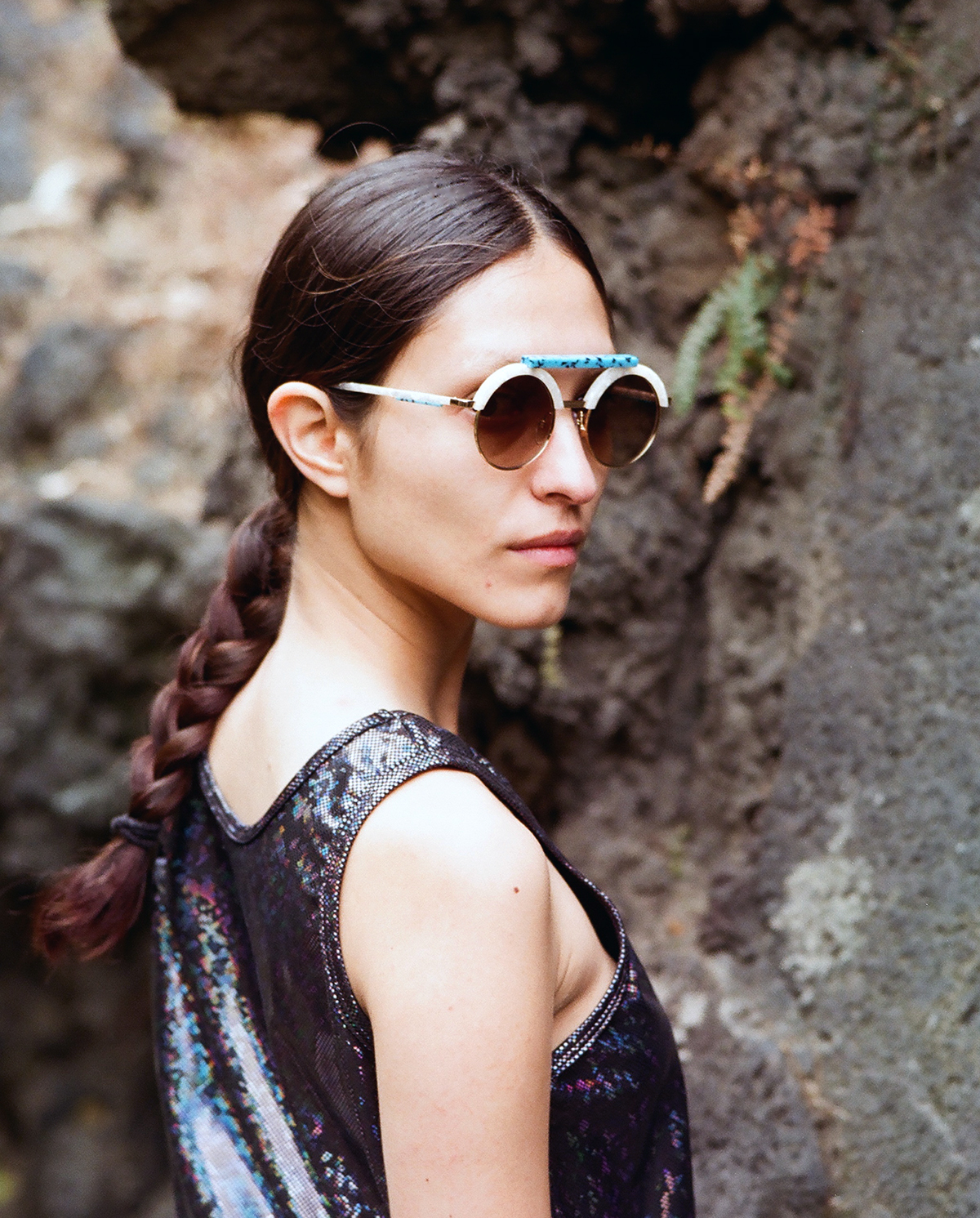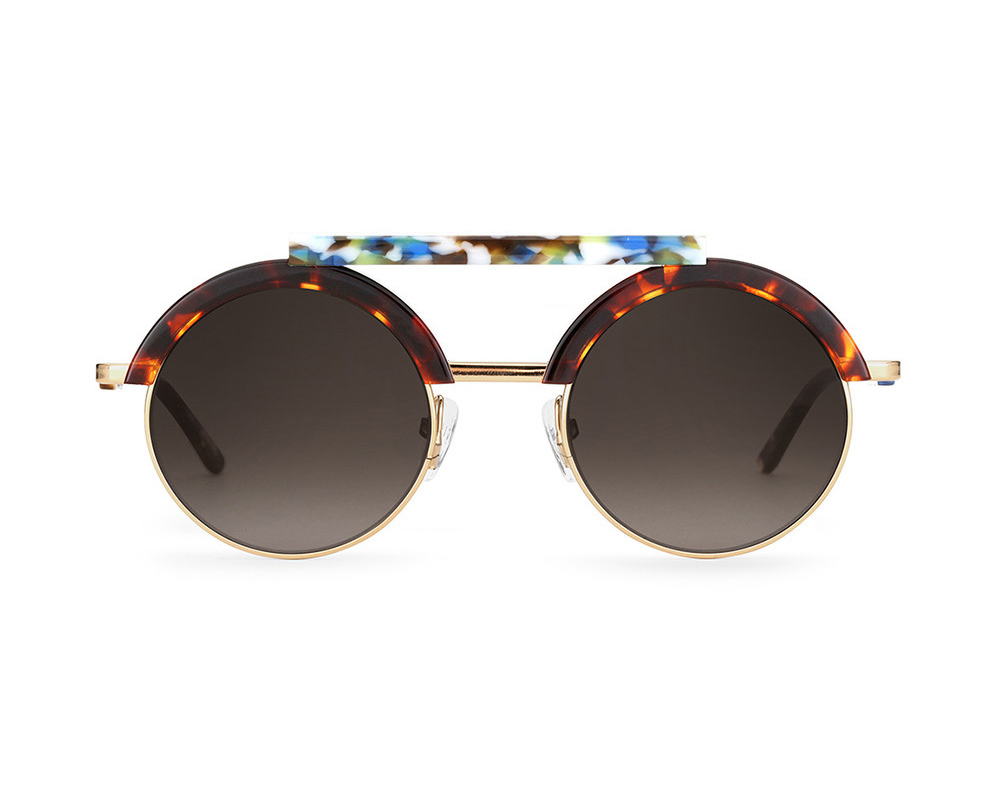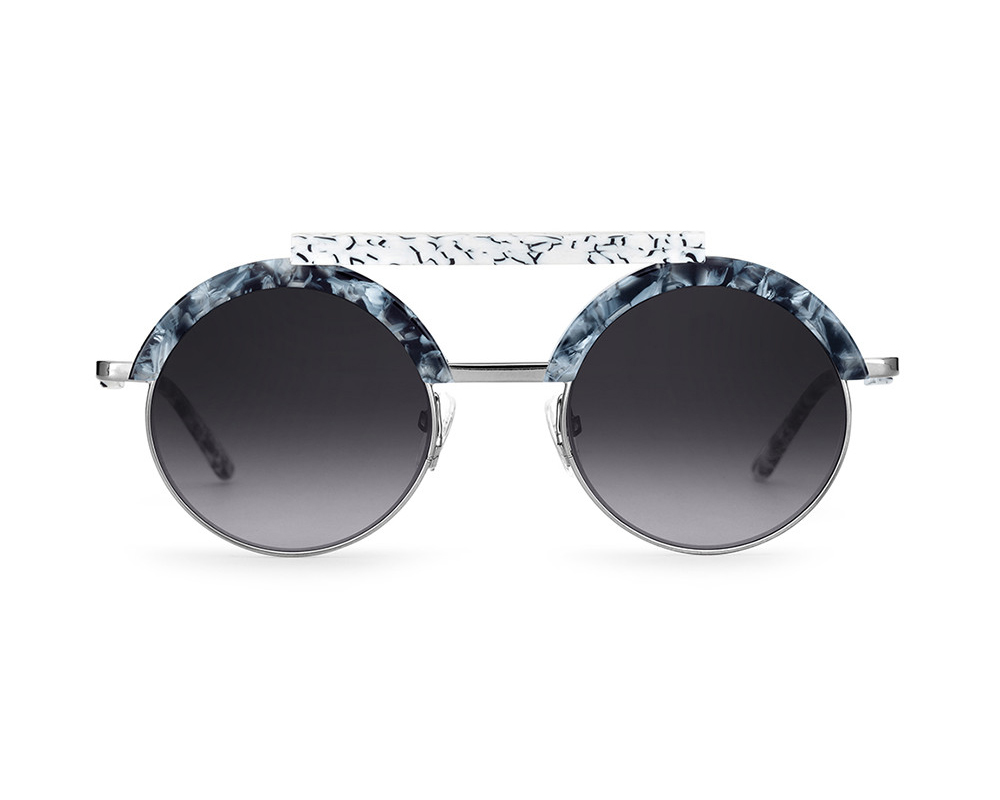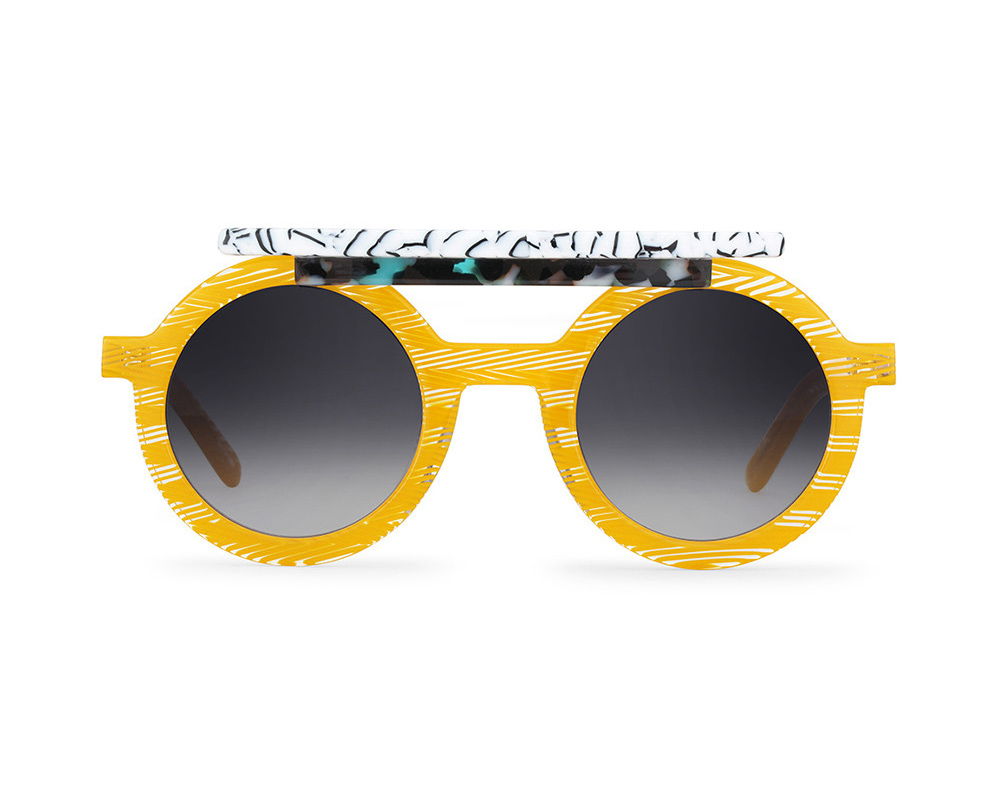 Your mission states: "One of Stromboli Associates's key concepts is the search for new forms, as well as color and texture combinations. Production is centered on the joint use of new technologies and the manual handling of materials." Can you explain a bit more how that translates into your process?
Stromboli Associates is actively engaged in research, with a creative process very close to an experimental artist. Our actions must create innovative situations and outcomes. If we can use past references in our inspirations, we are not retro, we are exploring contemporary tools and contexts available today and tomorrow as materials, technologies, and human resources in relation to a project, whether it's an industrial product or a cinema room.
Our first sunglasses collection, for the Italian eye-wear brand Oxydo, launched during Miami Basel this last December (above) — it was a long and fertile result of textural, sculptural, color, and materials research combined with a very well-handled industrial know-how from Oxydo. We ended up with a nice product on the market that had a "never seen before" feeling, which is amazing for us. Then there's a project like the Universal Desk and Universal Sider (below), furniture we developed at an artist's residency at the Villa Lena in Tuscany. There's little technology involved, with production being centered on finding natural resources and local production. The set of tables were created entirely within a 50km distance from from the Villa. This way of working is quite creative and stimulating, because all restraints and possibilities were learned and found in one unknown region.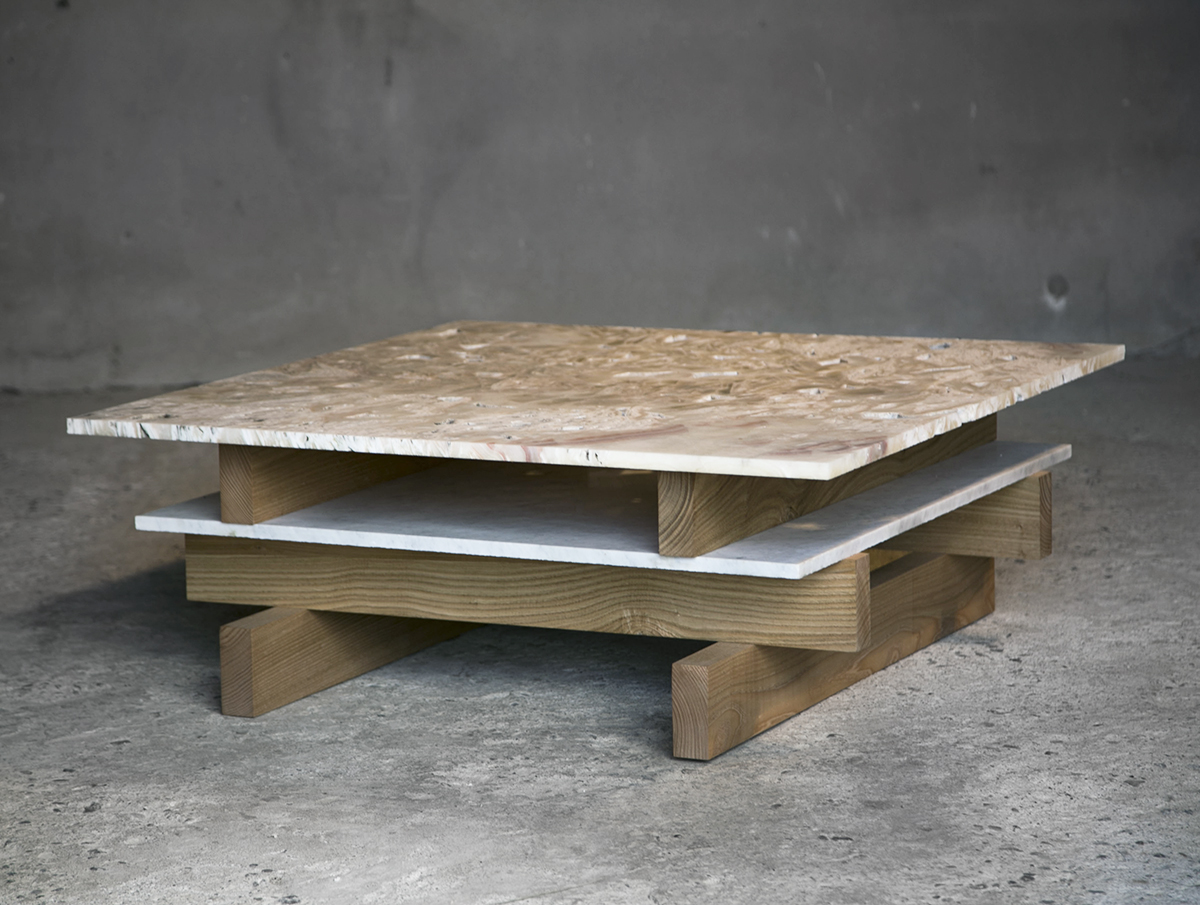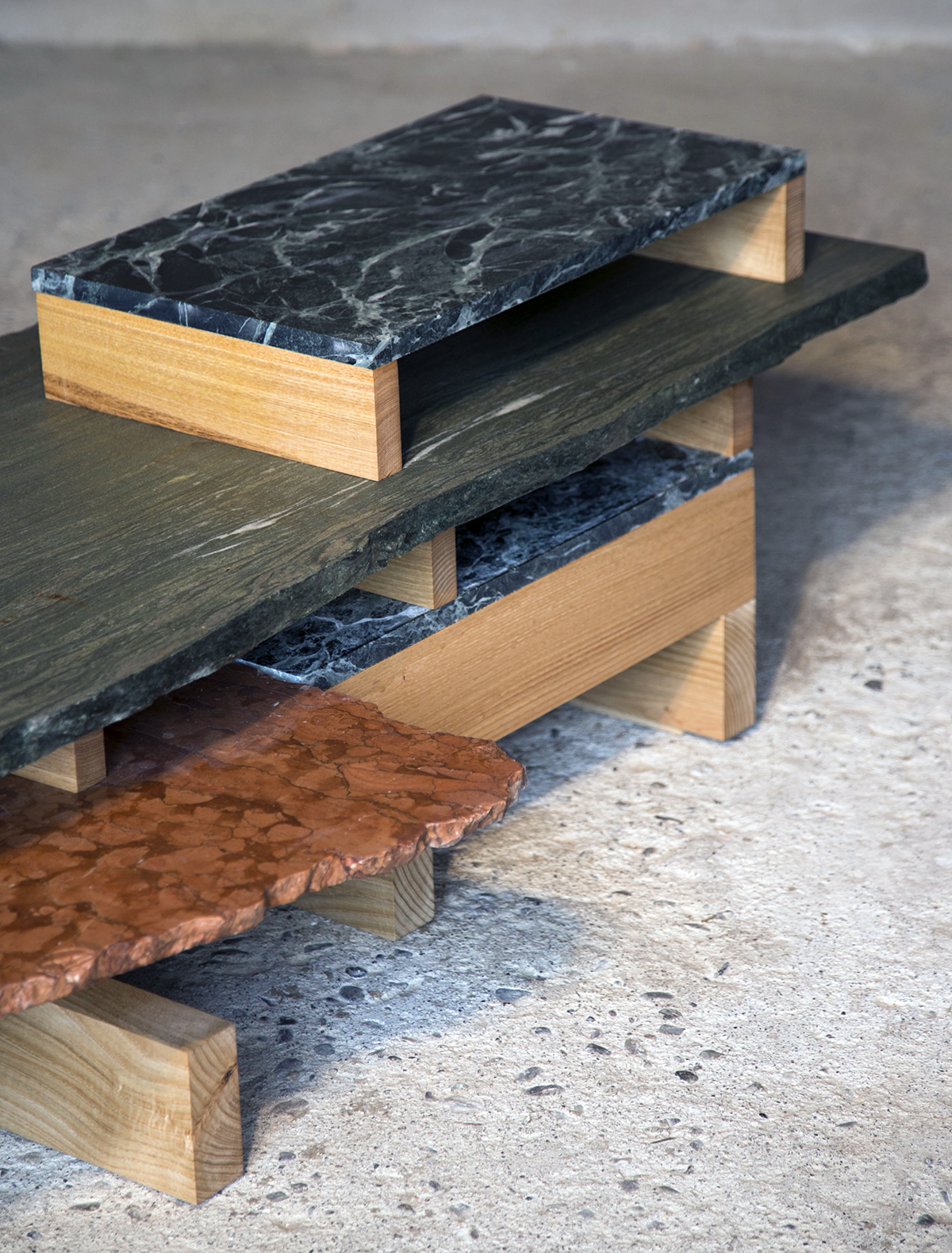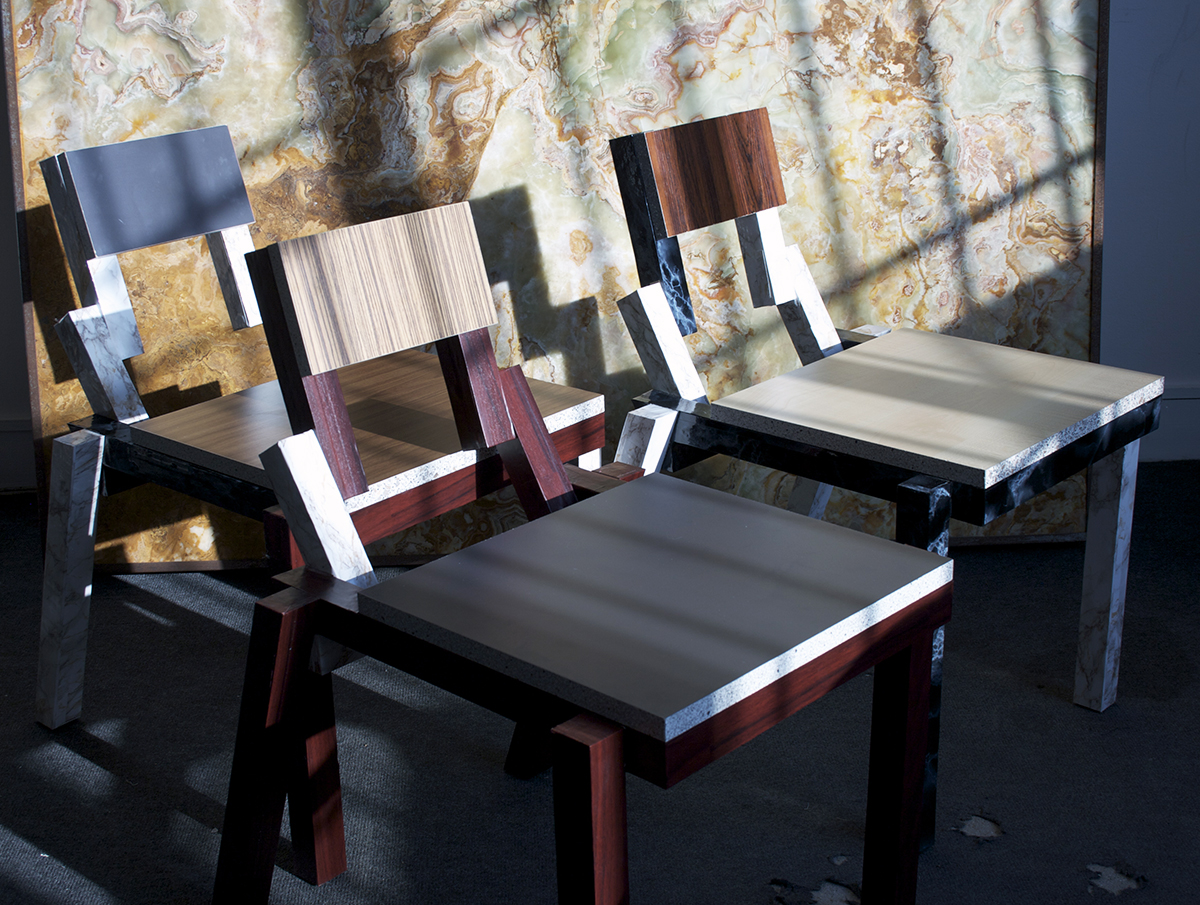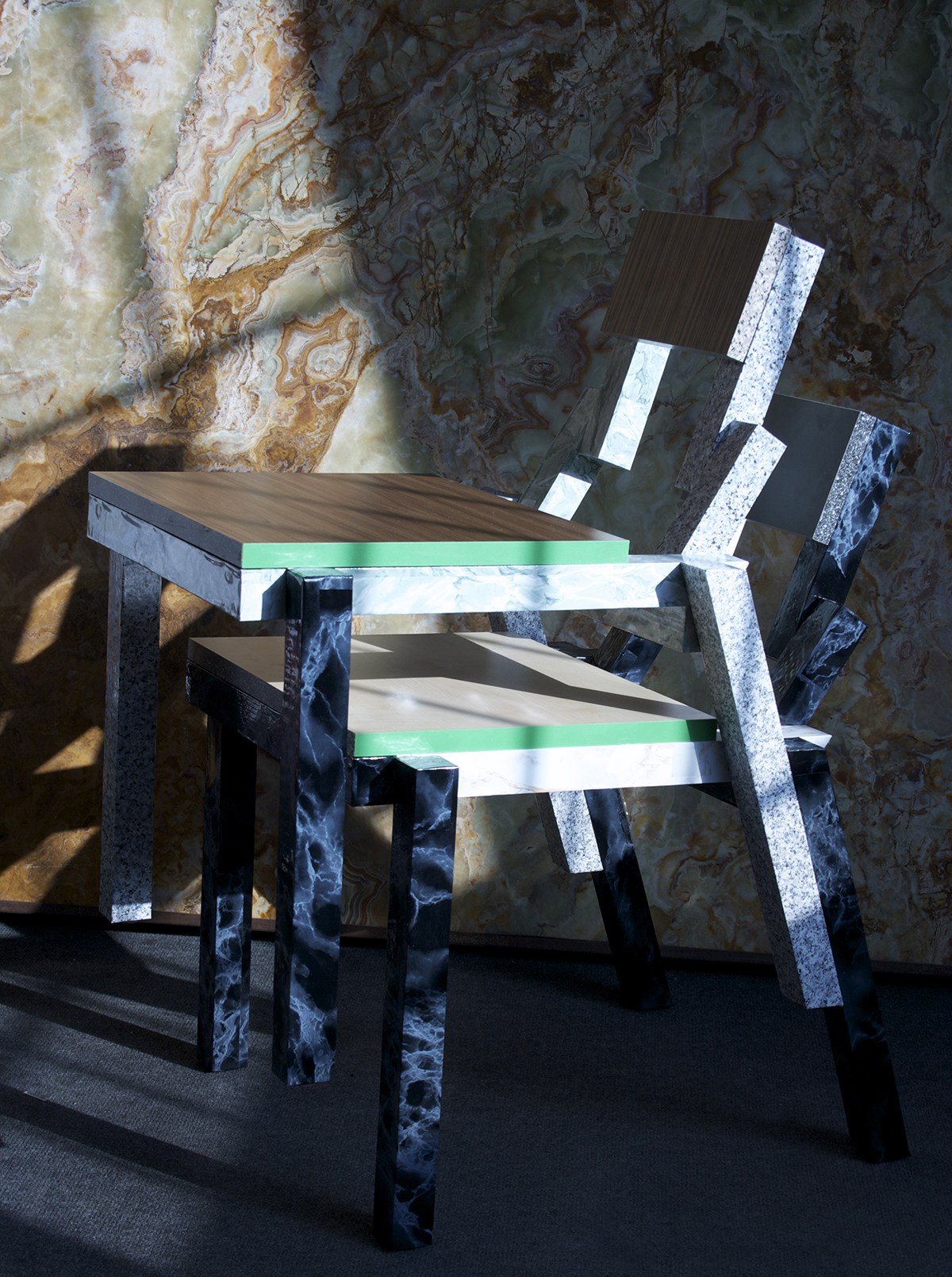 What are your plans for the near future?
Our next collaboration is a series of small cinemas designed specifically in relation to the Dutch filmmaker Melanie Bonajo's last three films. It will be a retrospective show of her work at the FOAM museum in Amsterdam which will open on September 15th, 2016. For the scenography, I will work with young artist Theo Demans. A commission of that type is like "blessed bread" for research: testing an unconventional set up and arrangement, a new protocol of creation, the ergonomics of a space, new uses, and most likely the integration of special effects and technical elements into the environment. Those are projects where Stromboli Associates can experiment with ideas on a temporary basis that later on can be developed and re-used.