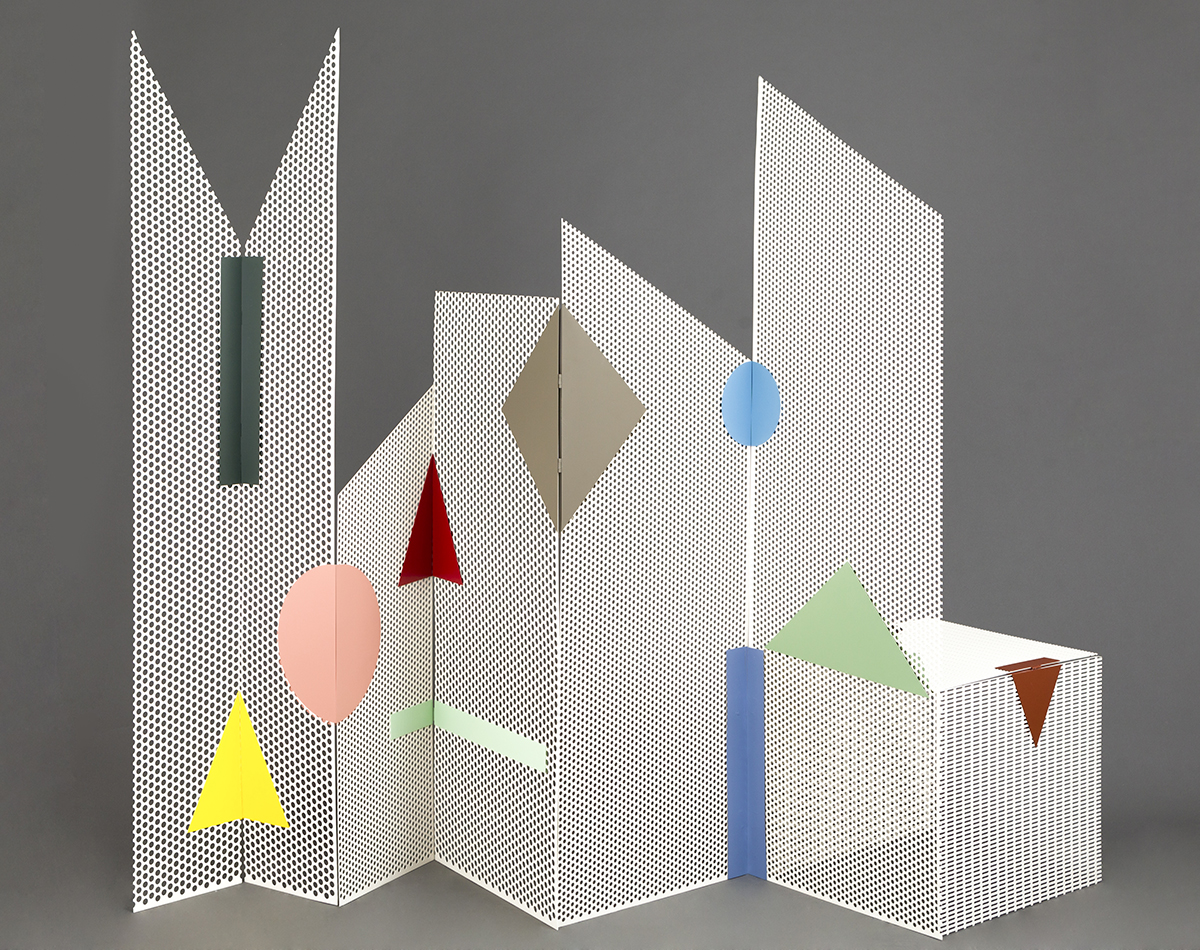 A weekly Saturday recap to share with you our favorite links, discoveries, exhibitions, and more from the past seven days. This week: the best in totally affordable and totally unaffordable fashion and design,  two illustrations and a Toronto house we wish we could move into immediately, and a few more Milan fair stragglers, including the playful room divider above by Ana Arana.
Discoveries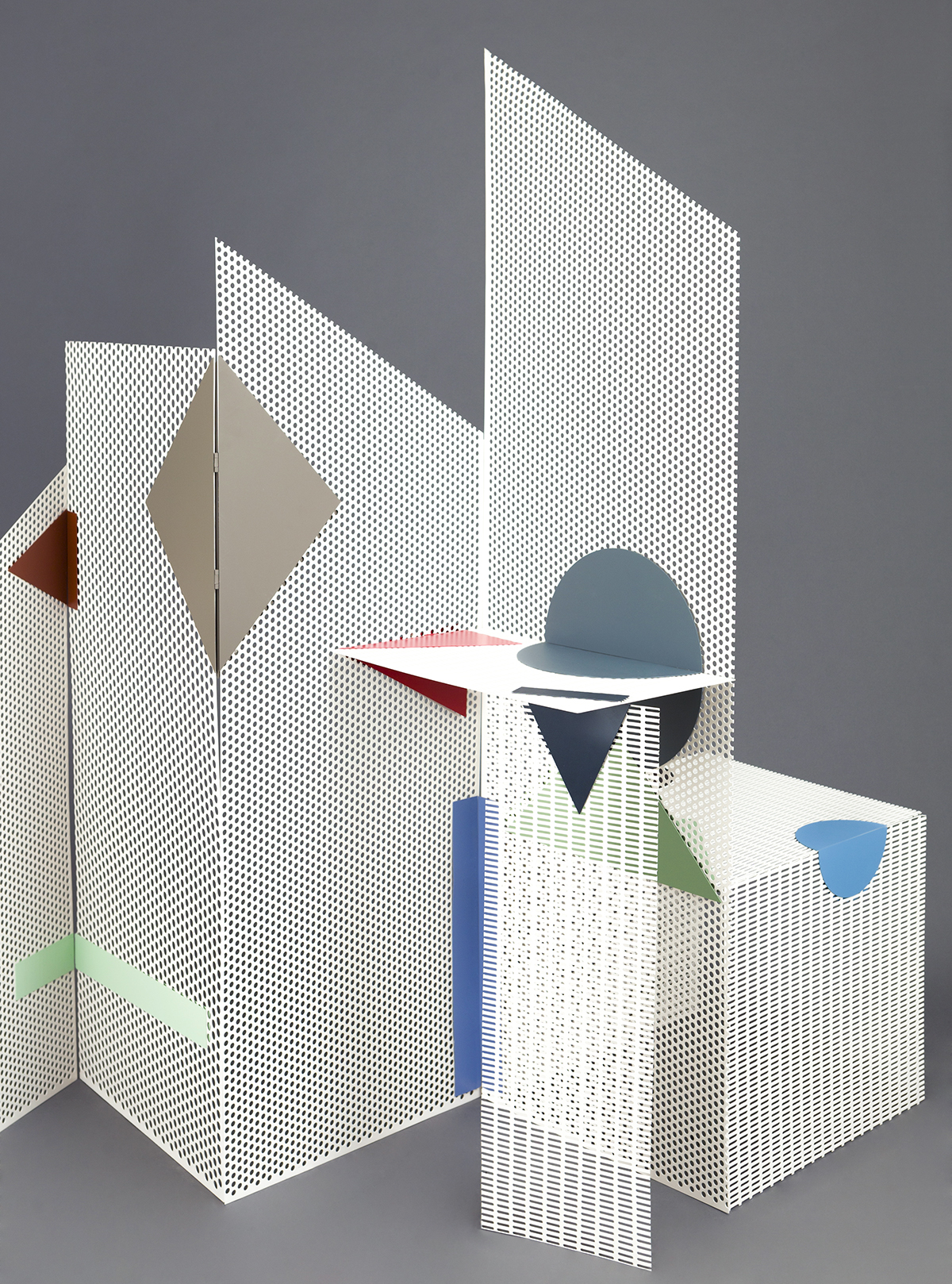 We're laser-focused on what's happening in New York in the immediate future — Collective Design, then Frieze, then Sight Unseen OFFSITE — but we couldn't help but turn our gaze back ever so slightly for these Trompe L'oeil room dividers and side tables by Madrid architect Ana Arana, which caught our eye at the Milan furniture fair two weeks ago. The images just hit our inboxes yesterday. Worth the wait.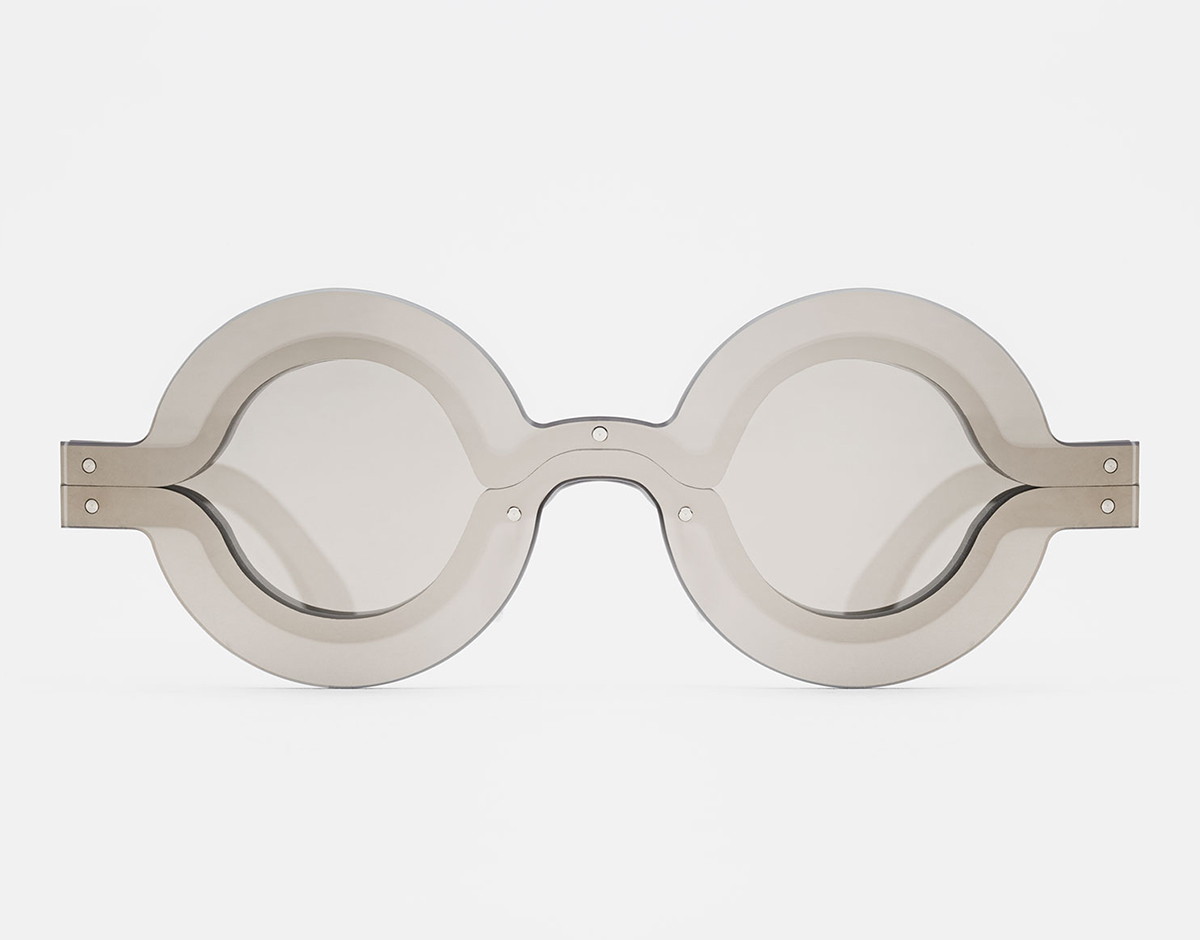 Already shopping for your new spring look? Allow us to suggest the mirrored, laser-cut Day II Nite sunglasses, a collaboration between PIN–UP magazine, glasses brand Retrosuperfuture, and artist Shawn Maximo. The shape is billed as a "contemporary twist to the classic round shape of the architect's glasses, a la Le Corbusier."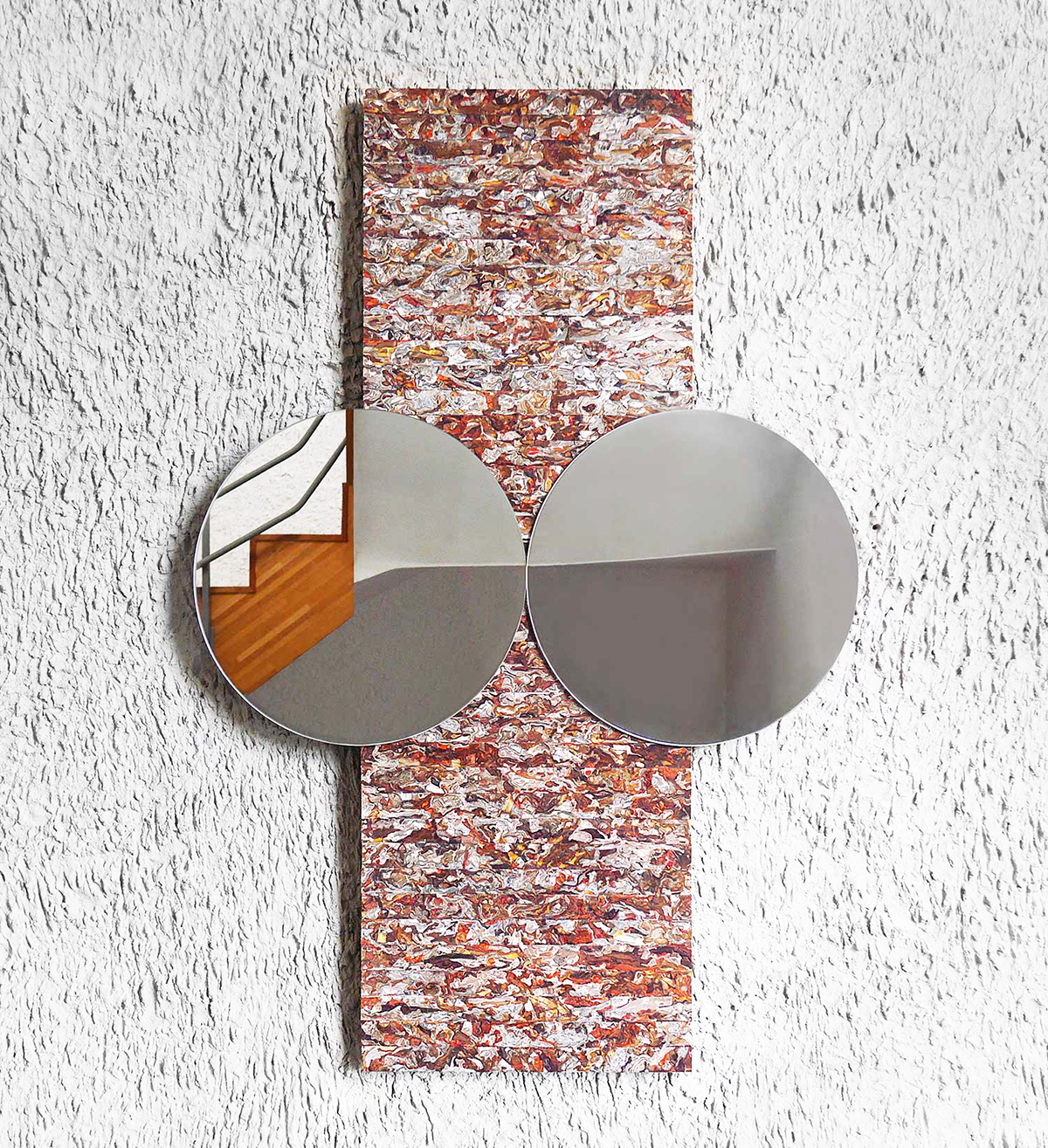 Madrid designer Jorge Penades has turned his Structural Skin material — made from compressed leather scraps — into a mirror inspired by Boro textiles, created for the 31st annual Hyères festival at the Villa Noailles.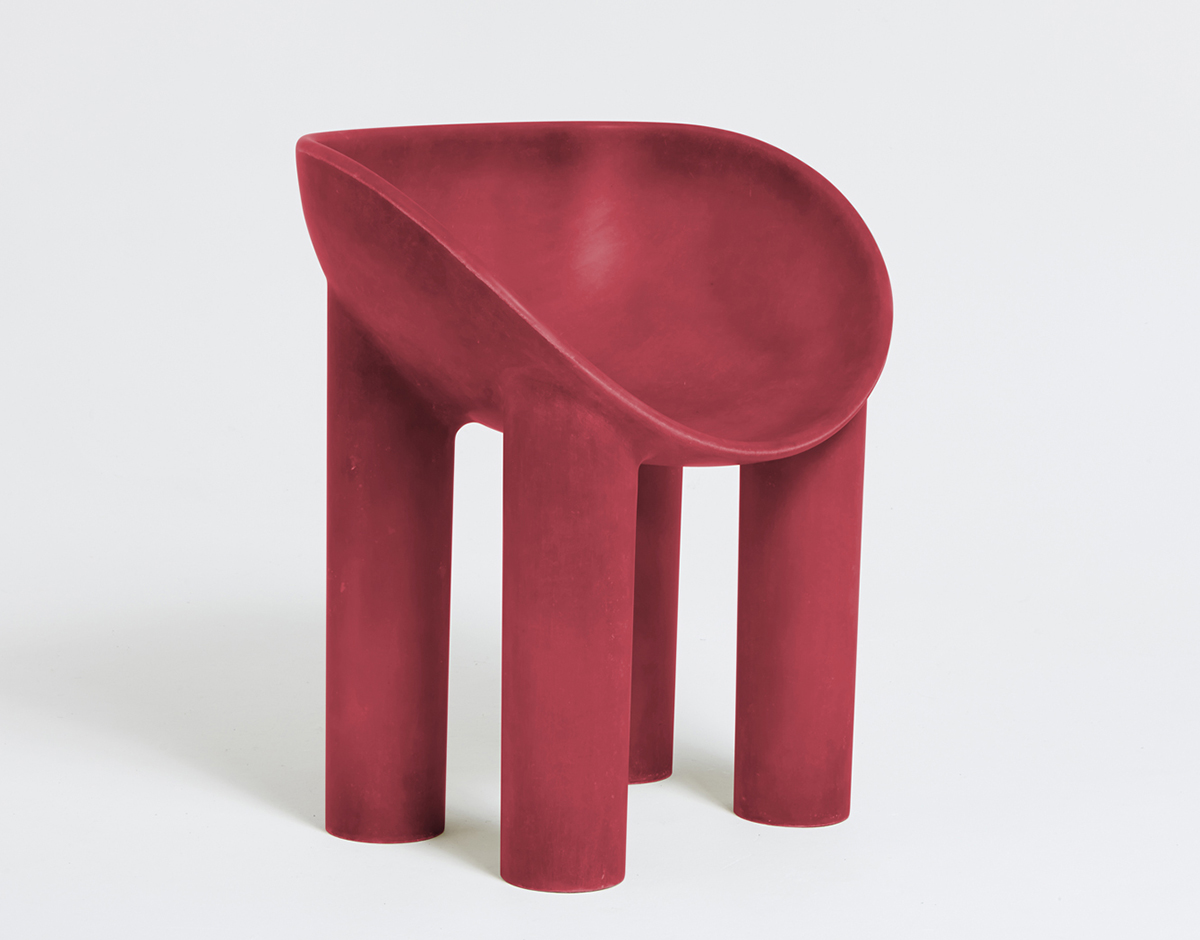 Faye Toogood also released a twist this week on her fiberglass Roly Poly chair, originally made in a range of organic beiges: this oxblood version, which is exclusive to the Los Angeles store Garde.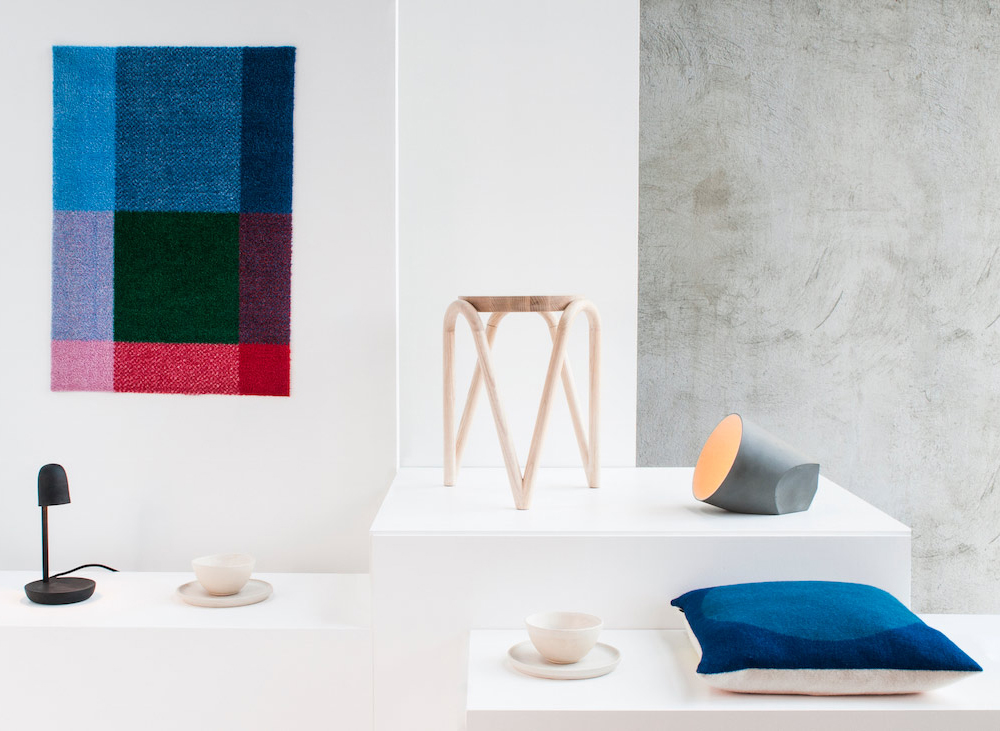 Our Sight Unseen OFFSITE show this year will have a major Norwegian element — an exhibition of works created by 5 Norwegian studios in collaboration with 5 American studios, curated by us — but even more design from Norway will be on view at Wanted Design in A Few Good Things, showcasing existing works by emerging talents. Dig that rug.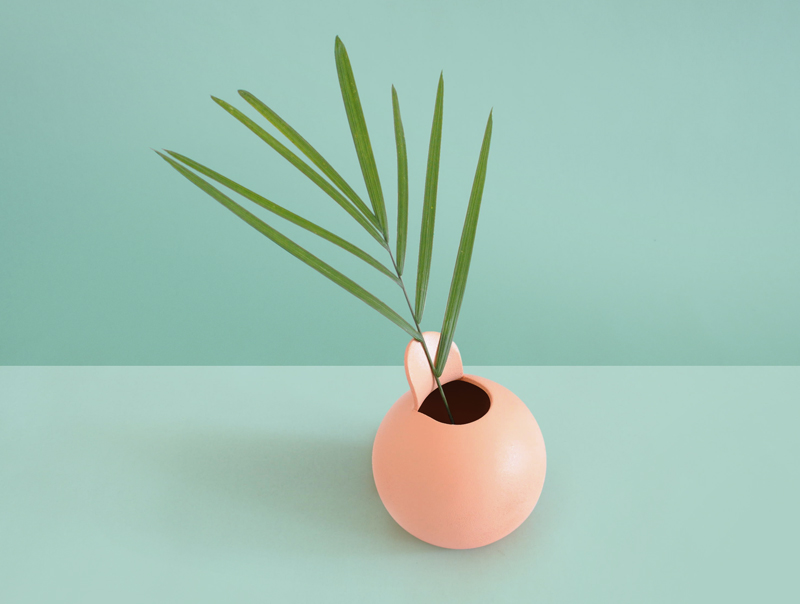 Another non-OFFSITE New York Design Week event that we got a sneak peek of this week is the American Design Club's next group exhibition, Growth, via this vase by New York's Studio & Friends.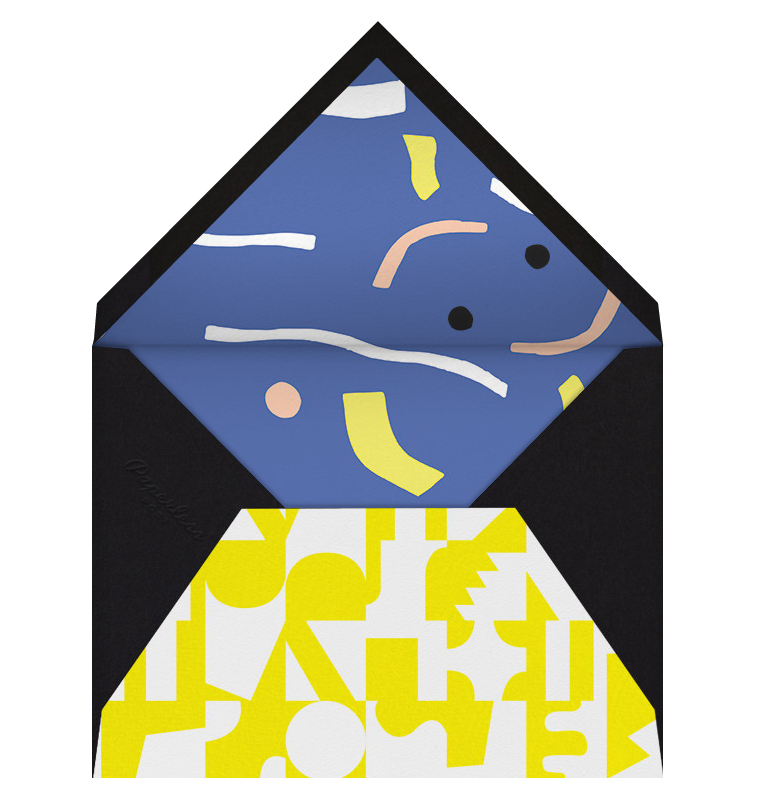 First came dresses, then accessories, then home textiles, and now the prolific Ellen Van Dusen is making sure your summer party game is on point — she just released a capsule collection of Dusen Dusen invitations for Paperless Post, including both cards and matching, elaborately patterned envelopes. Get them here.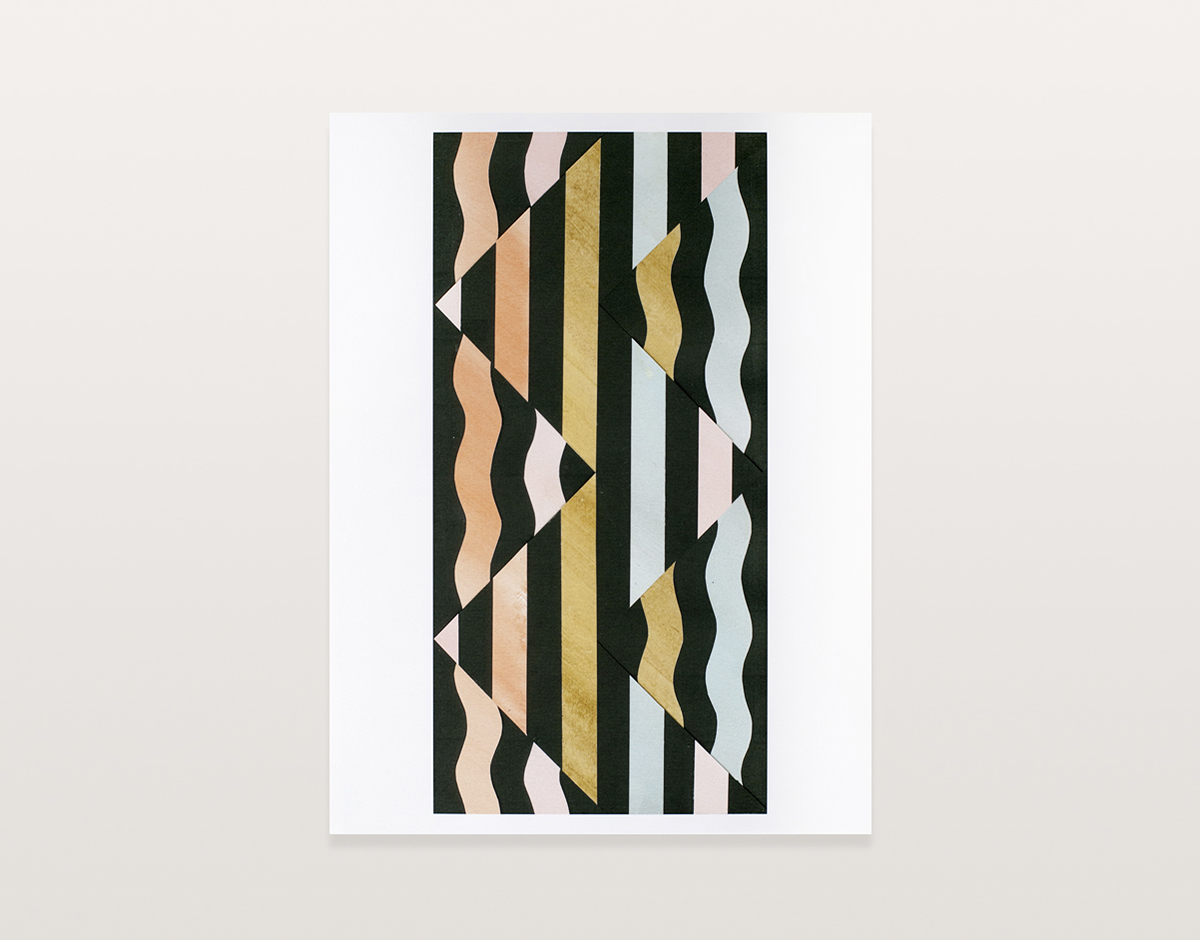 In the golden age of affordable art, here's one more entry: Sagan Editions, newly founded by Toronto curator Sagan MacIsaac. The selection is still small, but we like this zig-zaggy print by Heather Goodchild, which starts at about $120 unframed.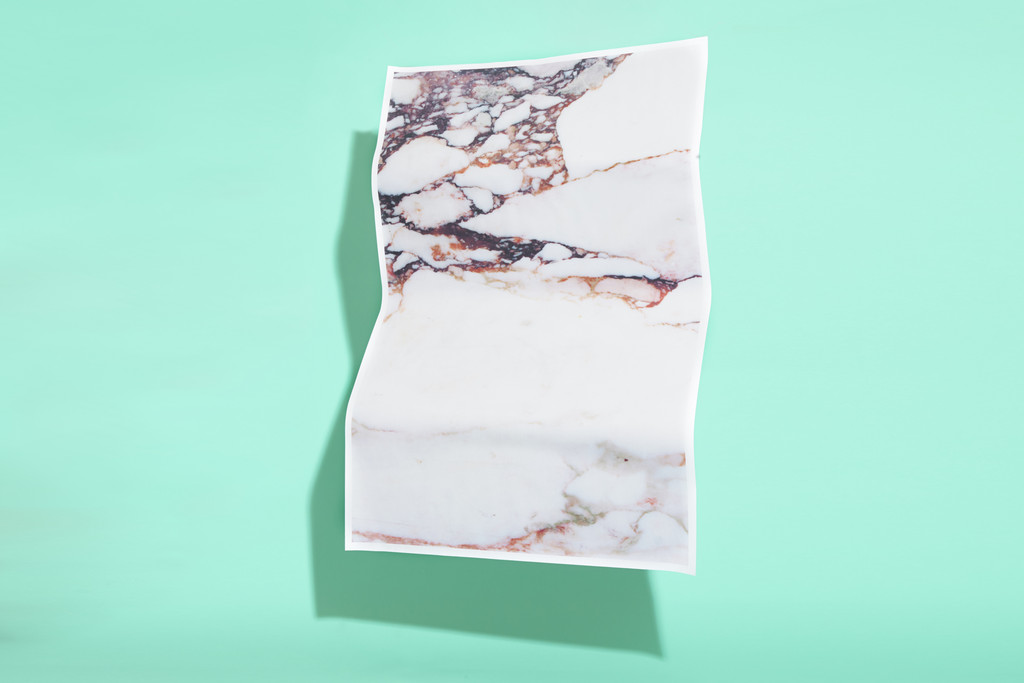 Photographer Debbie Carlos has sold posters on her portfolio site for awhile now, but this week she re-launched her online shop with a new design, new poster colors and poster clips, and fun new lookbook photos shot by Ola~Onda. It's on the first stage of her vision, though; soon she'll add her ceramics and jewelry to the mix. (For now, you can buy her geometric dishes in our shop!)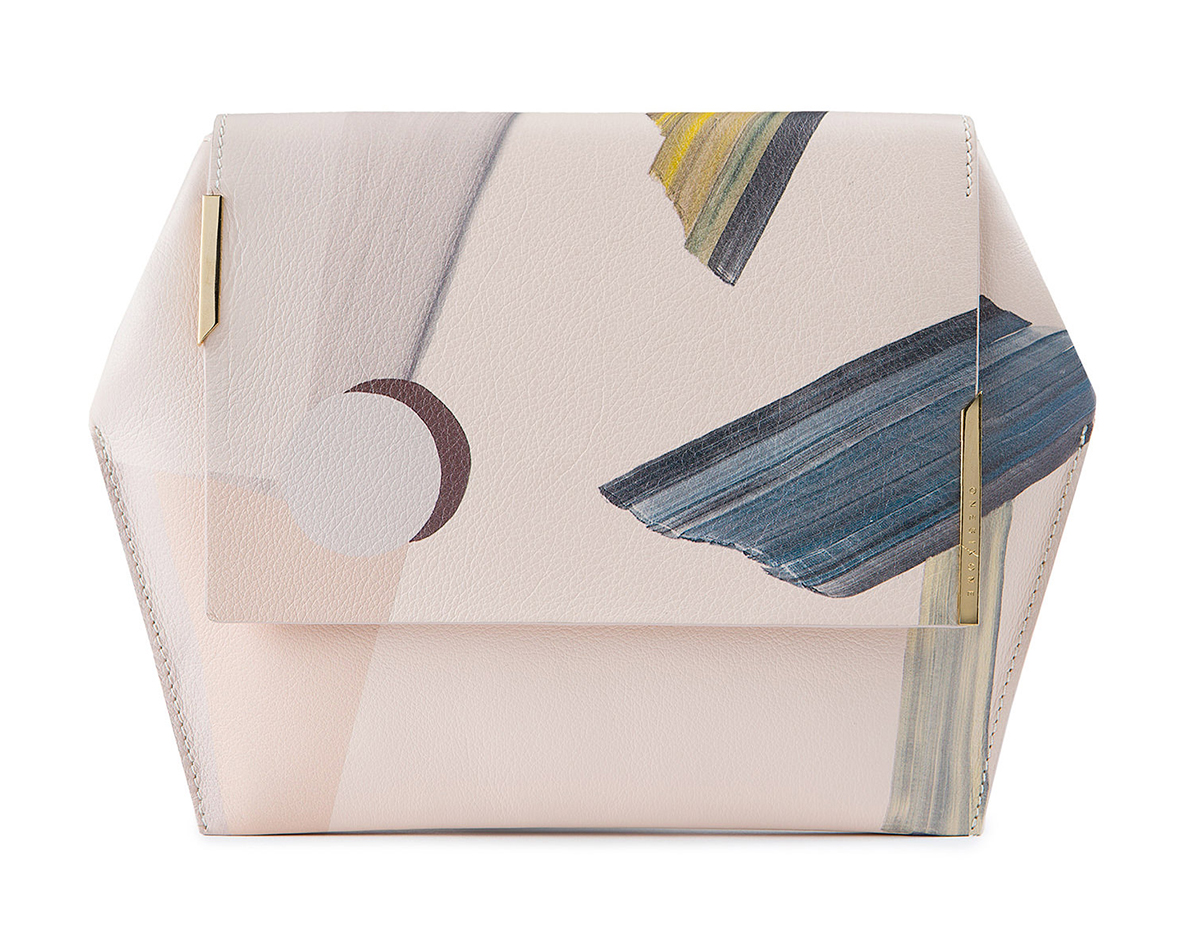 Pretty sure this train left the station awhile ago, but we only just came across these painted bags by Onesixone a few days ago, when they hit the shelves at Maryam Nassir Zadeh. They're probably only for the filthy rich, considering how easy it would be to get sick of them after one or two seasons, but still: so good.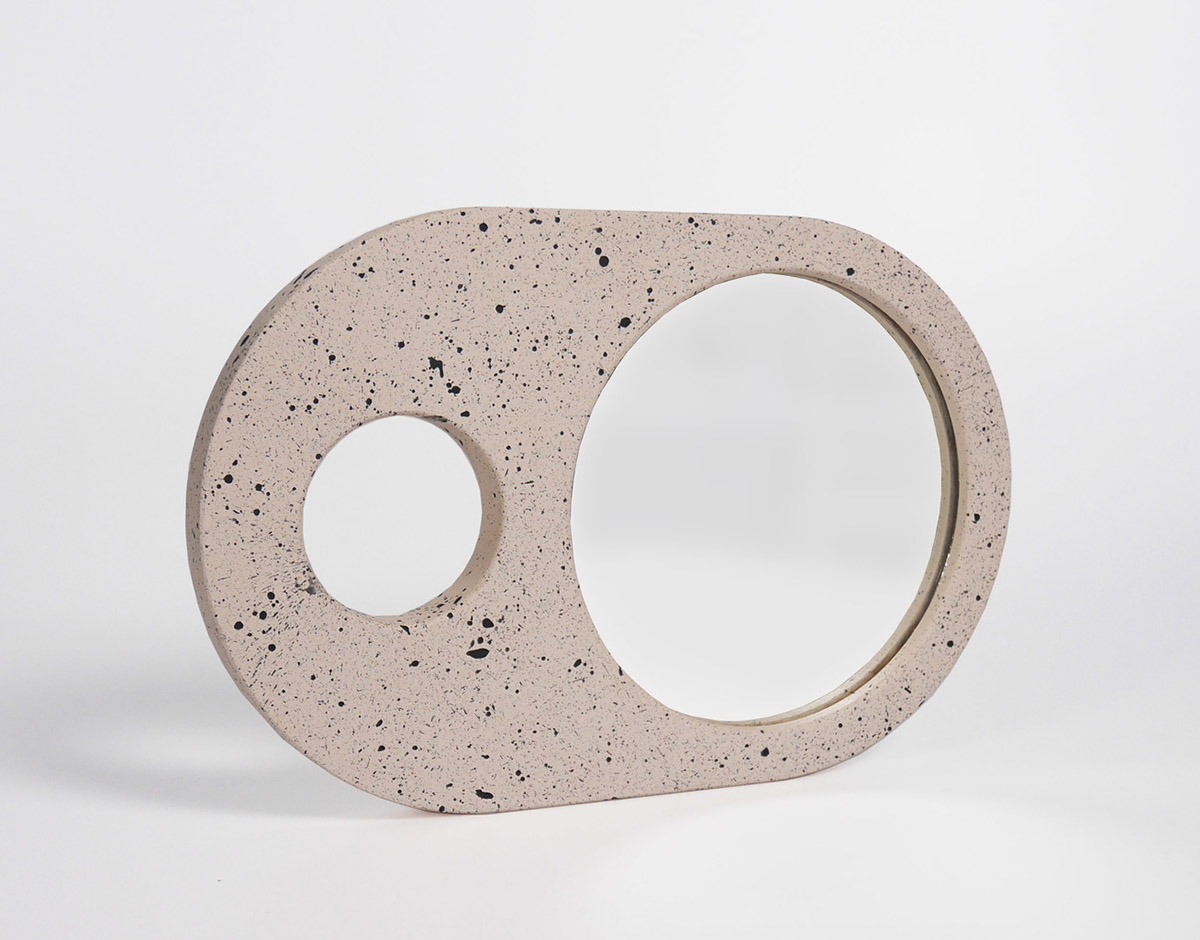 Slightly more accessible (except for the fact that they're made in Sweden) are these splatter-painted mirrors by My Axelsson of StudioMy, who seems to be building up a nice little portfolio at the moment.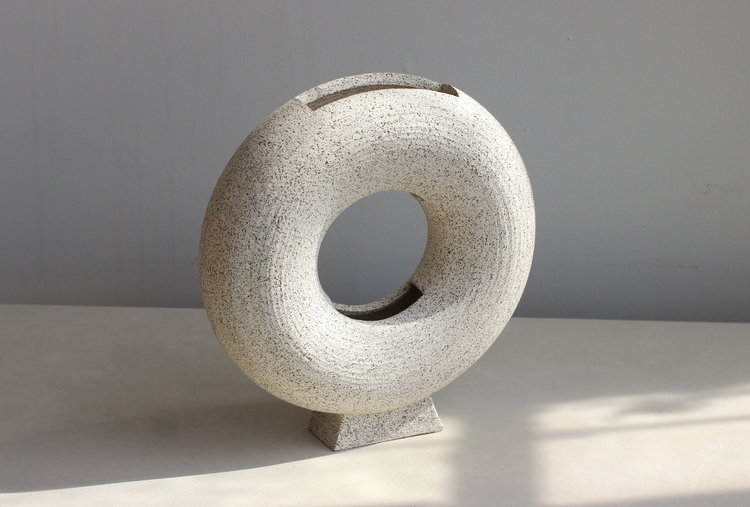 Ceramicist Natalie Weinberger has always had a killer portfolio — from ziggurat vessels to this epic donut vase — but now she has a killer online shop to match. You'll want to bookmark it immediately, as Weinberger has plans to drop exclusive one-offs there a few times a year.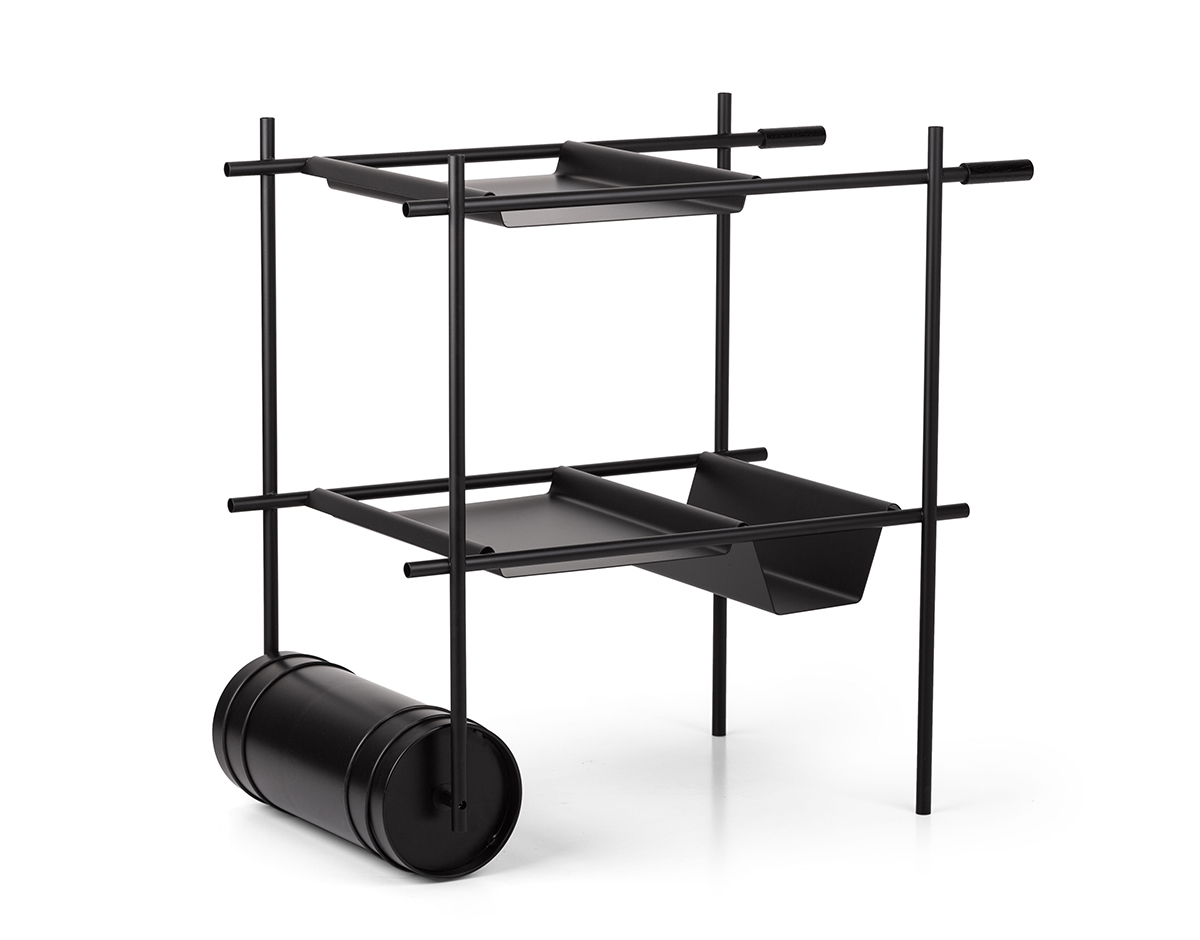 One more Milan fair straggler: this avant-garde bar cart by Gio Tirotto for the Italian brand Mingardo. There's nothing wrong with its ubiquitous mid-century-style cousins, of course, but we'll take something a bit more graphic and unexpected any day.
Links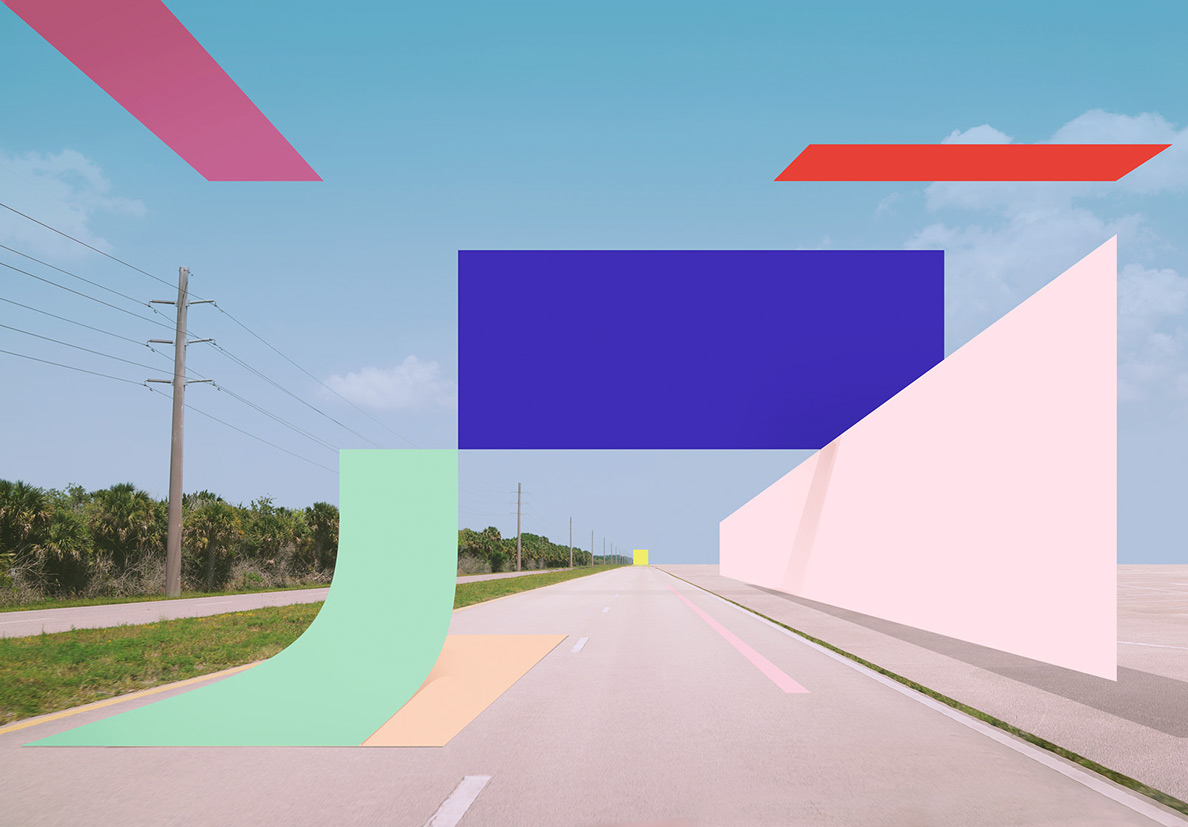 The world depicted in Polish photographer Pawel Nolbert's photographs does not exist. But if it did exist, we would move there immediately.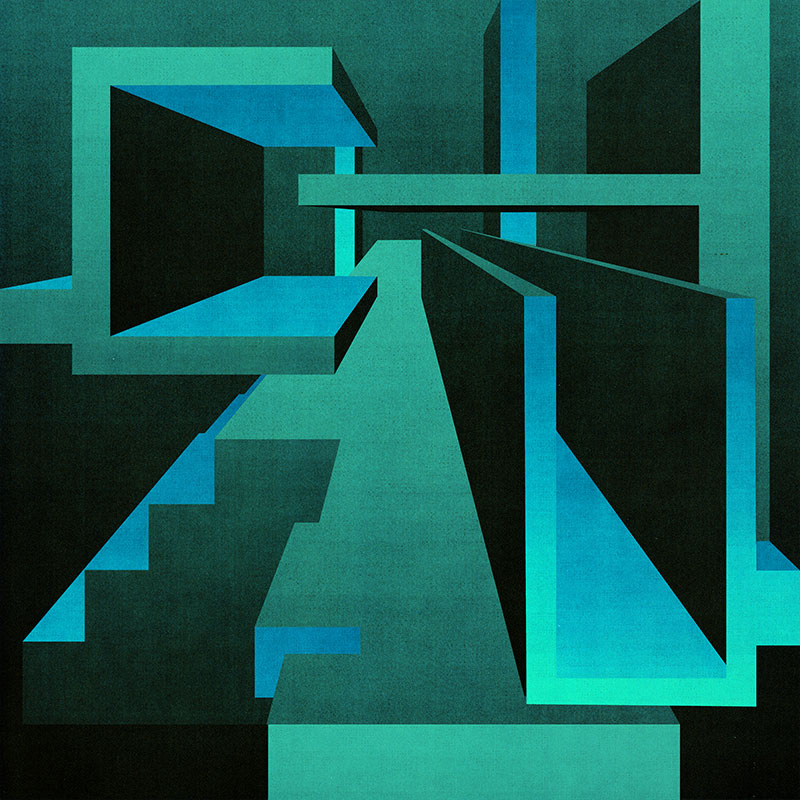 We recently discovered Berlin illustrator Stephanie Scholtz's work on It's Nice That, where her Matisse-inspired compilations of multicolored female forms caught our eye. Then we went to her site and found this amazing ombre floating architecture scene. Scholtz is also one half of the design duo Spektral, which we had to mention because their site has probably the best studio biography we've ever seen.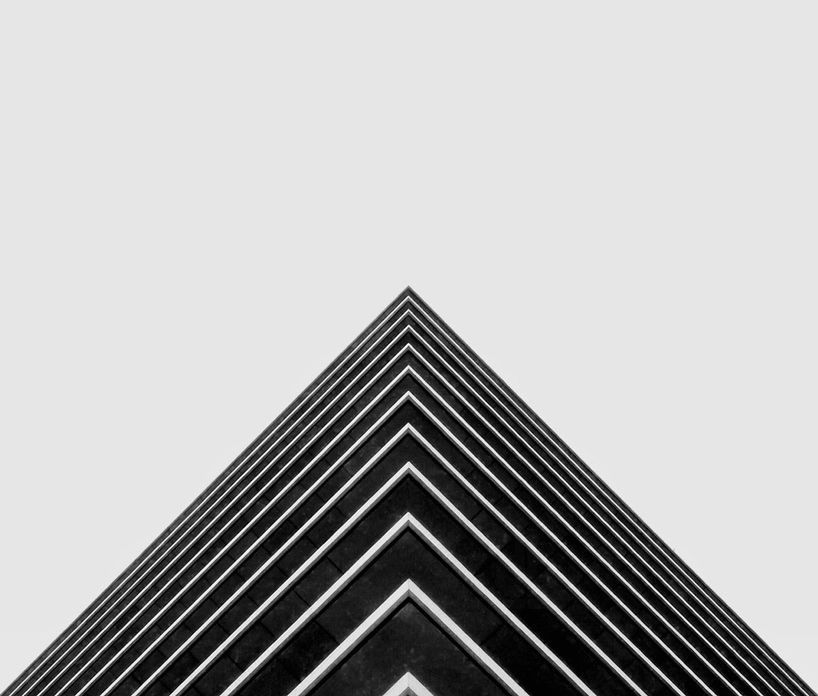 Equal parts beautiful and eye-rollingly type A, we discovered the @geometryclub Instagram account of British graphic designer Dave Mullin Jnr on Designboom this week. It's basically a crowd-sourced feed of images that feature the corner of a building framed — in exact, prescribed proportions — against the sky. Though come to think of it we're guessing that 80% of you probably already have a photo that qualifies somewhere on your phone…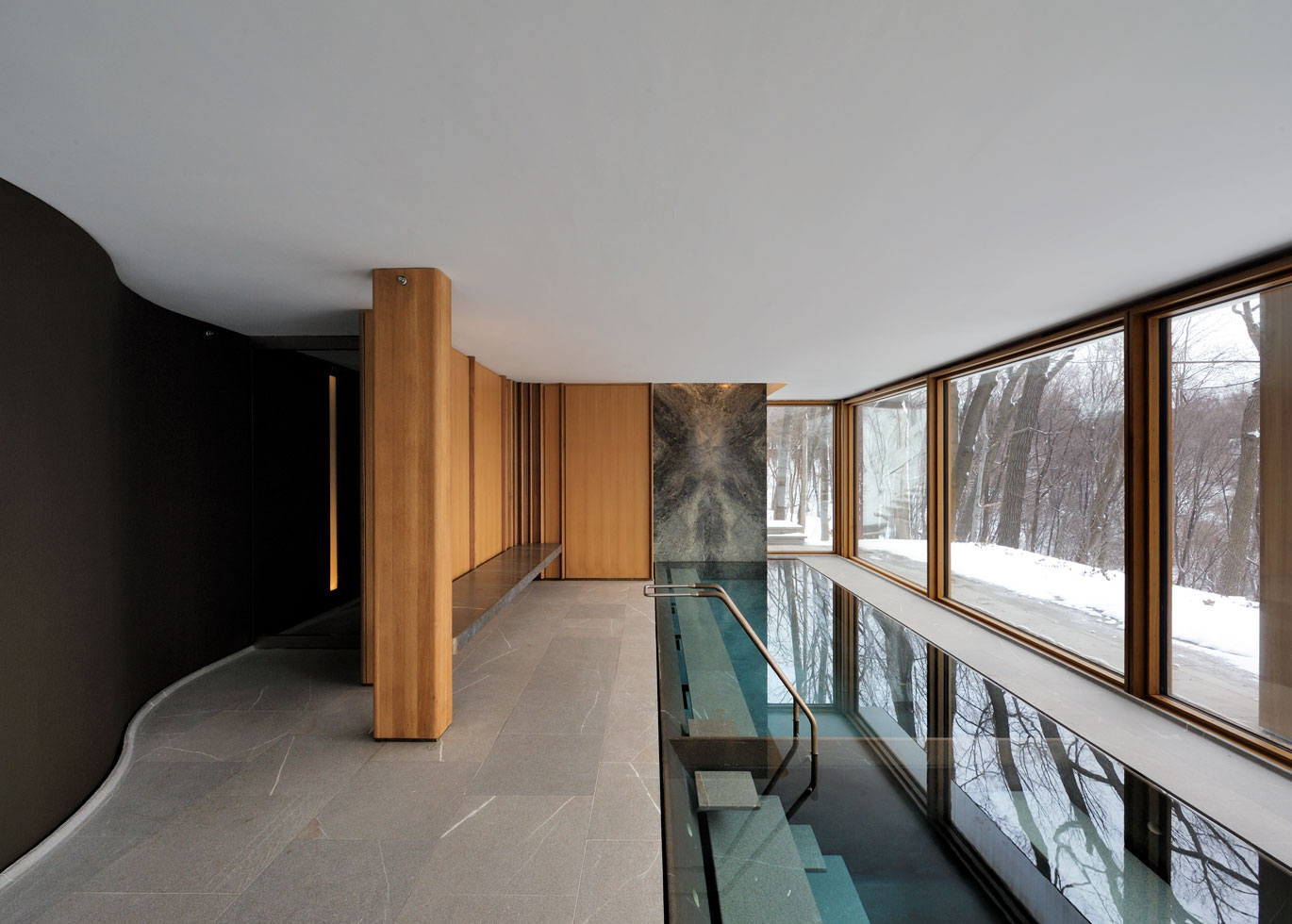 We were already reeling with jealousy when we saw the indoor pool room of this house in Toronto, by Shim-Sutcliffe Architects, which has just about the most perfect mix of geometries — that wavy wall! — and materials we've ever seen. Then we read that the house's late owner "made his fortune from calculus text books" and some serious head-slapping ensued.
Exhibitions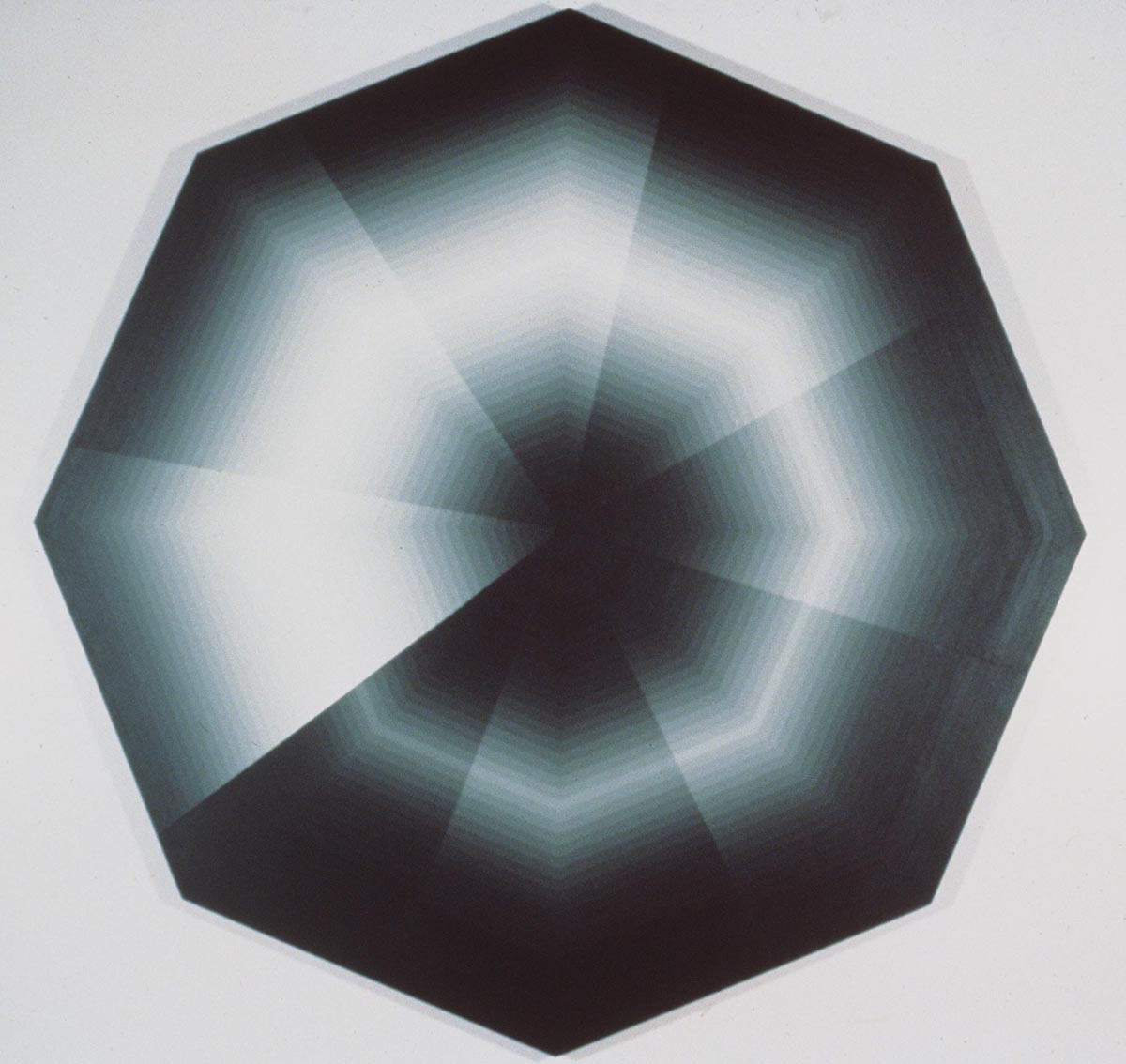 The New Jersey-born artist and MICA professor Babe Shapiro passed away at 89 in March, and his gallery, Chelsea's DM Contemporary, decided to honor his long career this month with a solo show featuring his best-known works from the 60s to 80s. The piece above, from 1965/66, is wonderful, but reads even better in the context of all the related works in different shapes and colors that are on view at the gallery. See them in person until June 11, or click here.