12.28.15
Our Most Popular Posts of 2015
In ways both big and small, 2015 was, happily, our best year yet. We (finally!) redesigned the site, courtesy of RoAndCo. We hosted our second annual Sight Unseen OFFSITE and launched an offshoot at Collective Design, featuring gallery-level work by six of our favorite American designers. We completed our first interior design project (above), hosted two events in LA, and worked with a slew of awesome new partners and contributors. (Oh, and on the side, Jill had a new baby and Monica launched a new business. NBD.) But behind all of that was this site and the amazing readers who come to it every day for inspiration. This week we'll be reflecting back on your favorites — the top ten stories you loved, the images you pinned, the Instagrams you thought were 100 (double underscore!). Today we're starting with our top ten most popular posts of 2015 — enjoy our look back this week, and see you back here in 2016!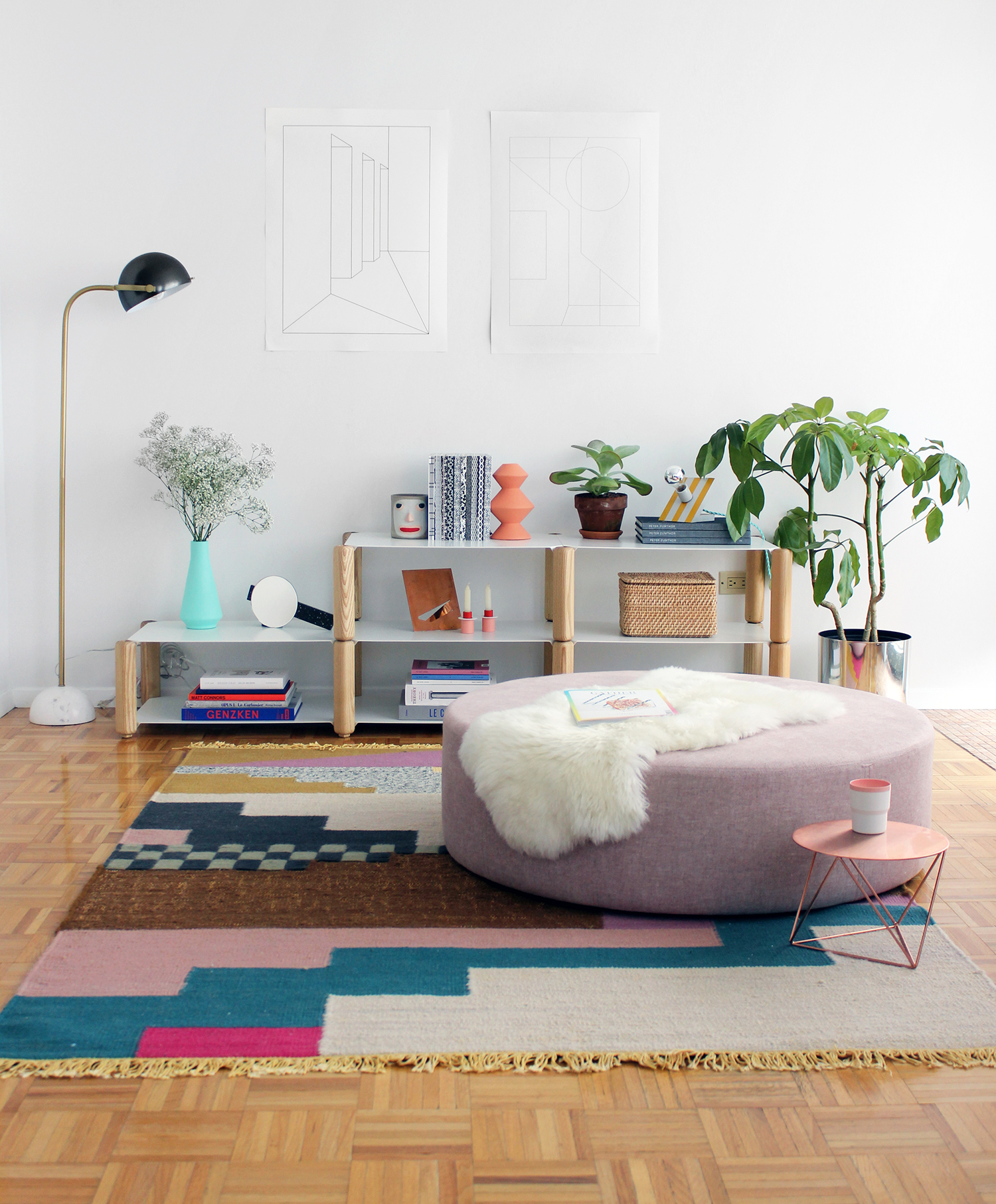 1. Before and After: Our First Home Makeover
Our first home makeover — for which we auctioned off $5,000 worth of furniture and accessories as well as a day of styling with yours truly — was a massive success. With the help of Paypal, we transformed a sweet but unfocused 450-square-foot Lower East Side apartment into something both intentional and inspiring. We guess our only question is… who wants to hire us next?!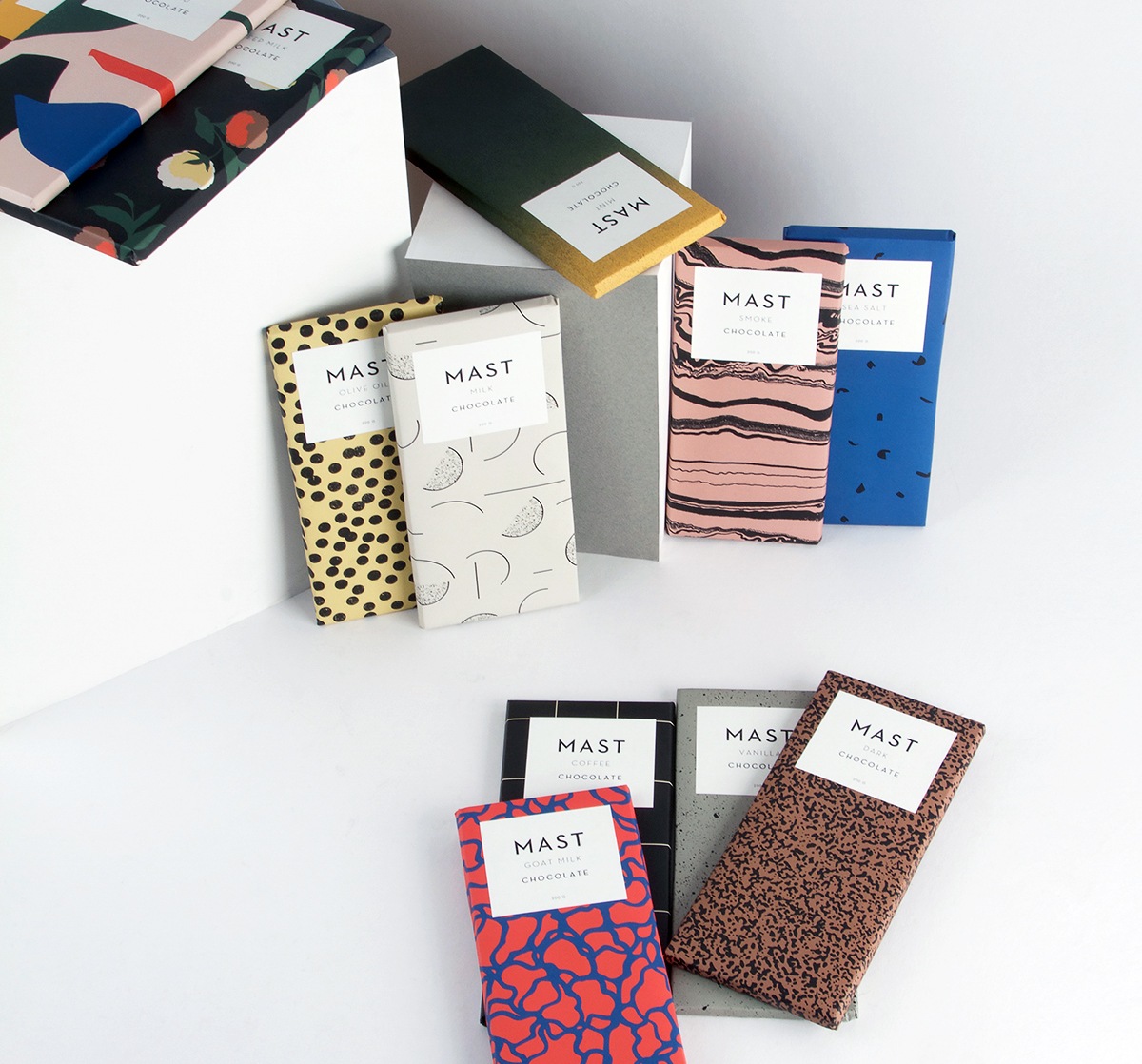 2. The Influences of Mast Brothers Creative Director Nathan Warkentin
Mast Brothers has been facing its share of criticism this month, but there's one thing that's never been called into question: the brand's on-point graphic design and packaging, which is the work of genius creative director Nathan Warkentin. Warkentin broke down for us the eight things that most influenced the look of Mast's 2016 collection — from Brooklyn ceramics to Memphis interiors — in this fascinating peek behind the scenes.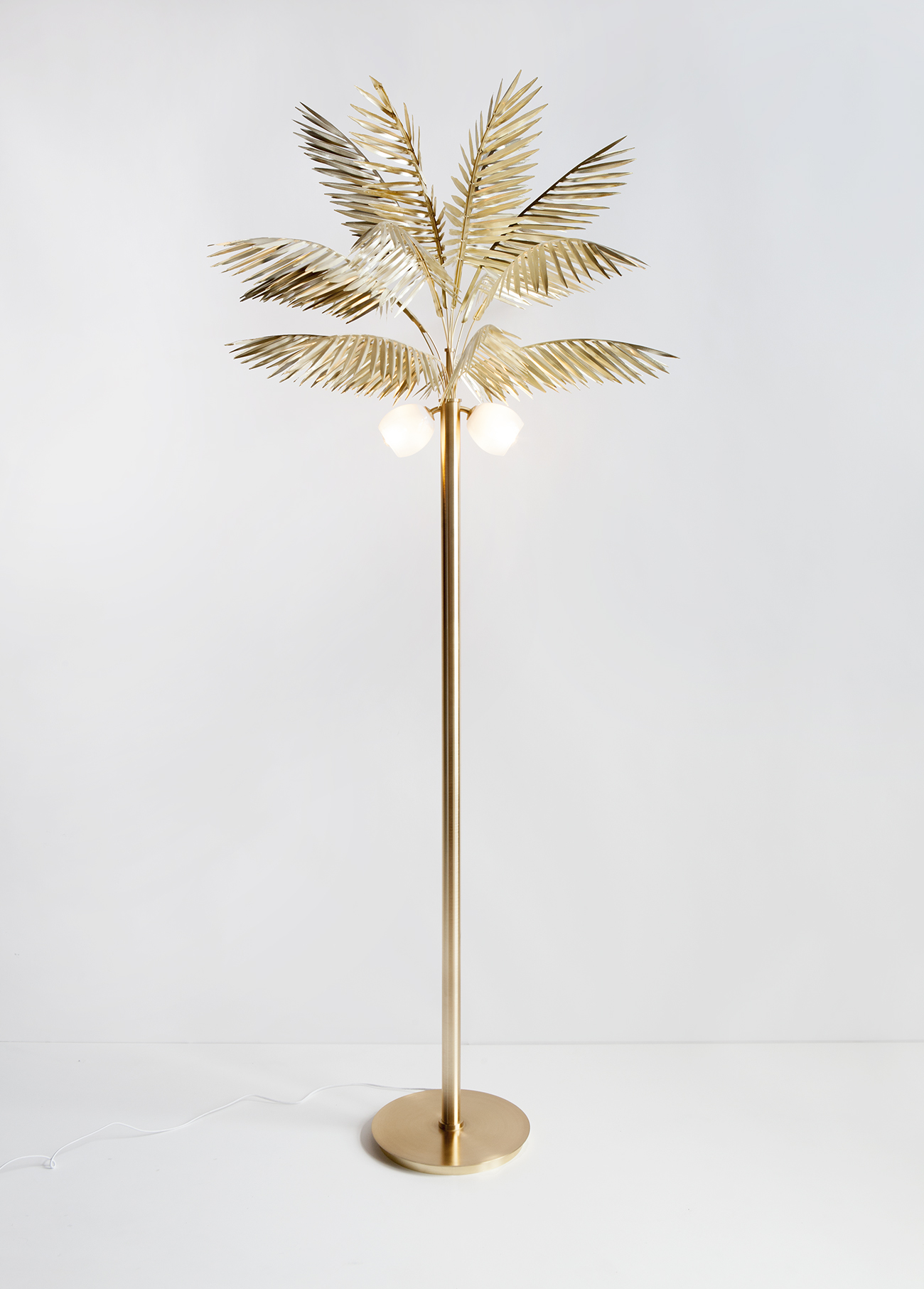 3. Week of May 18, 2015: Our ICFF 2015 Wrap-Up 
Our special ICFF edition Saturday Selects had lots of yummy eye candy in it but the story landed at the top of this list because of one thing and one thing only — this image of Syrette Lew of Moving Mountains's gorgeous Palmyra palm tree lamp, which went totally viral on Pinterest. Tropical modernism was in full effect this year, people.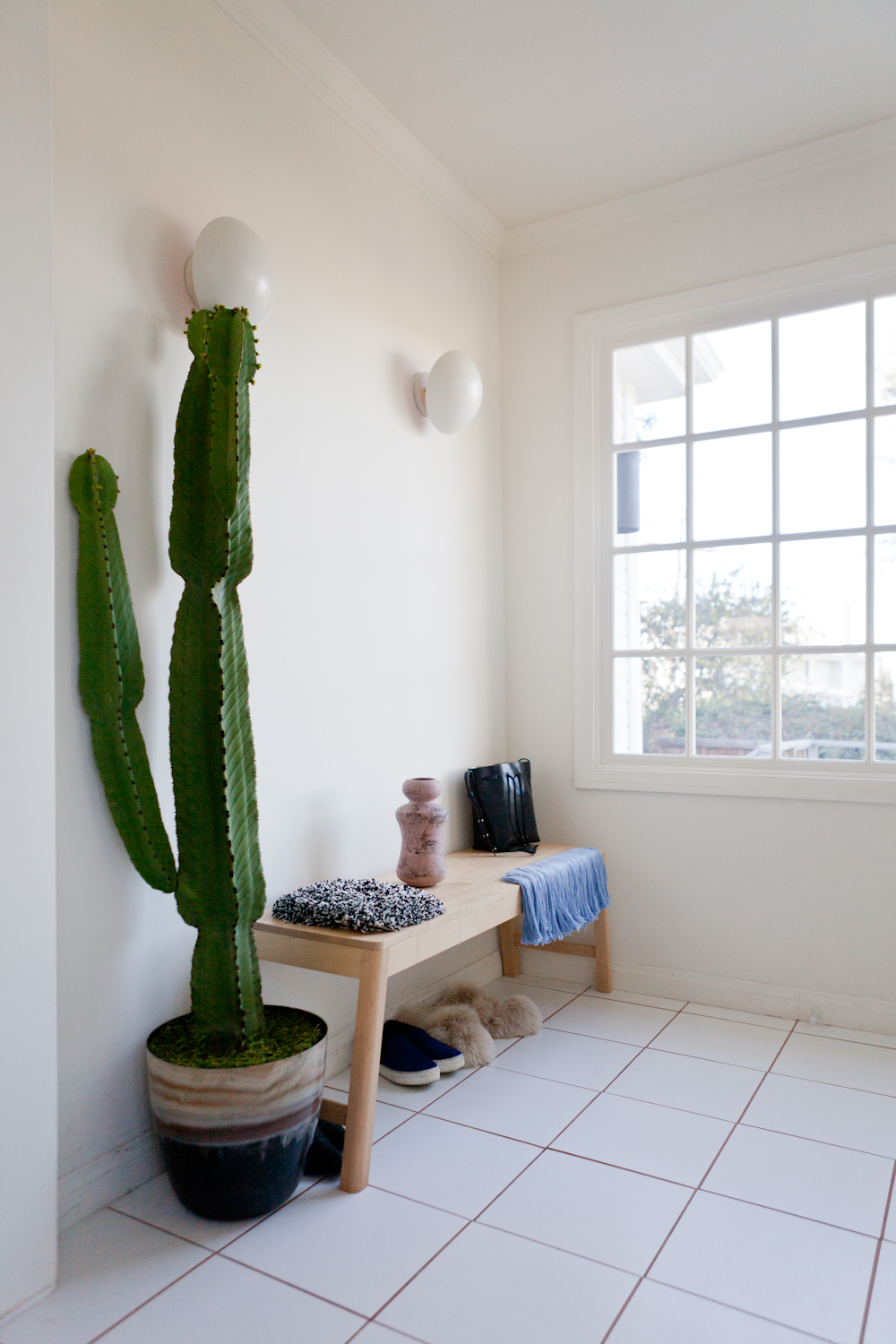 4. At Home With: Brook & Lyn, Los Angeles Furniture Designers
No wonder this LA interior, shot by Michael A. Muller, was so popular. Mimi Jung and Brian Hurewitz of Brook & Lyn use their Mt. Washington home as a testing ground for new products and finishes for their ultra-chic furniture and interiors business — everything from a white birch dining table perched on surfboard legs to a hammertone-finish range hood. This story also ticks off pretty much every box you can think of, house porn–wise: cute dogs, an epic cactus, and the pink sofa to end all pink sofas.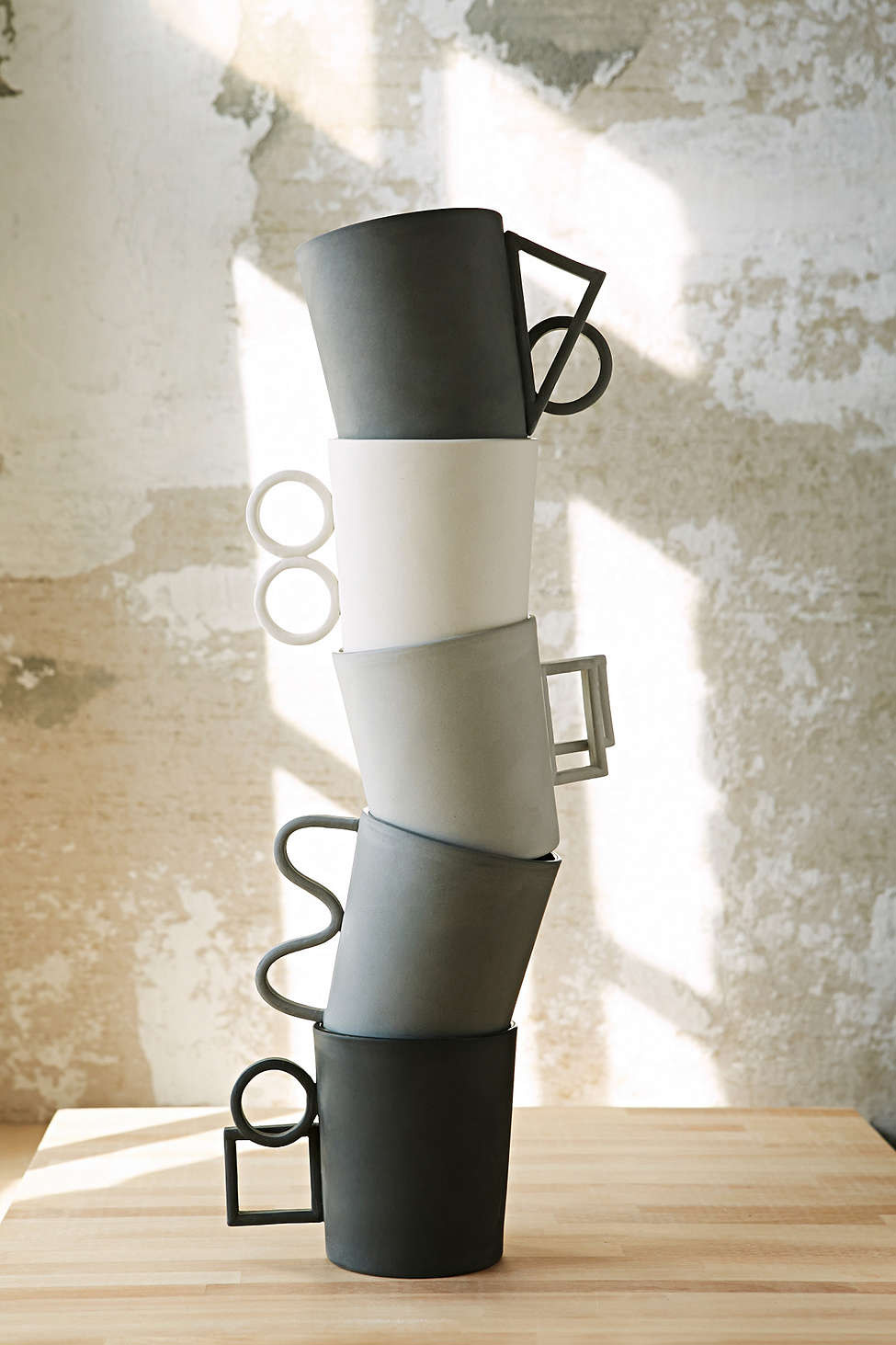 5. Saturday Selects: Week of February 23, 2015
Looking back, it's funny to note that the two most popular entries from this Saturday round-up were from two people who, at the time, worked about five feet from each other at Philadelphia's Urban Outfitters HQ: Ian Anderson, the ceramicist behind the jaunty, geometric-handled mugs above and Brendan Timmins, whose Fundamental Lamp is clearly one of our favorite products this year.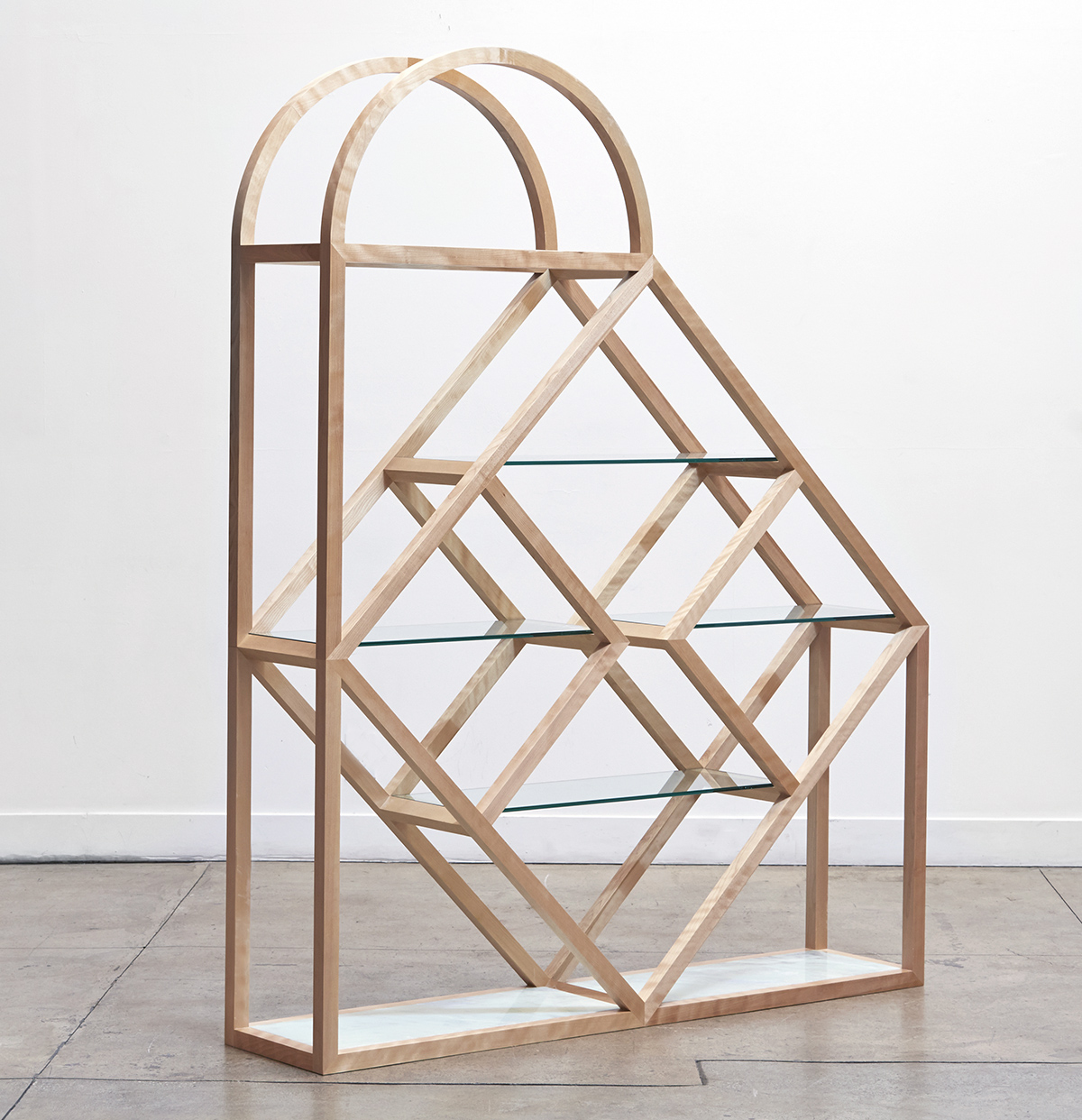 6. The American Design Hot List: Our 2015 Honorees
Our third annual list of the names to know now in American design was a big hit this year, thanks to the amazing work of our selected designers (like this beautiful shelving unit by LA's Only Love Is Real) and the support of our sponsor, Herman Miller. If you follow along on Herman Miller's Facebook page, you'll find continuing coverage of our 20 chosen designers, speaking about why #authenticitymatters in this day and age. To learn more about the designers on our list this year, visit part I, part II, part III, part IV, part V or just browse the whole microsite here.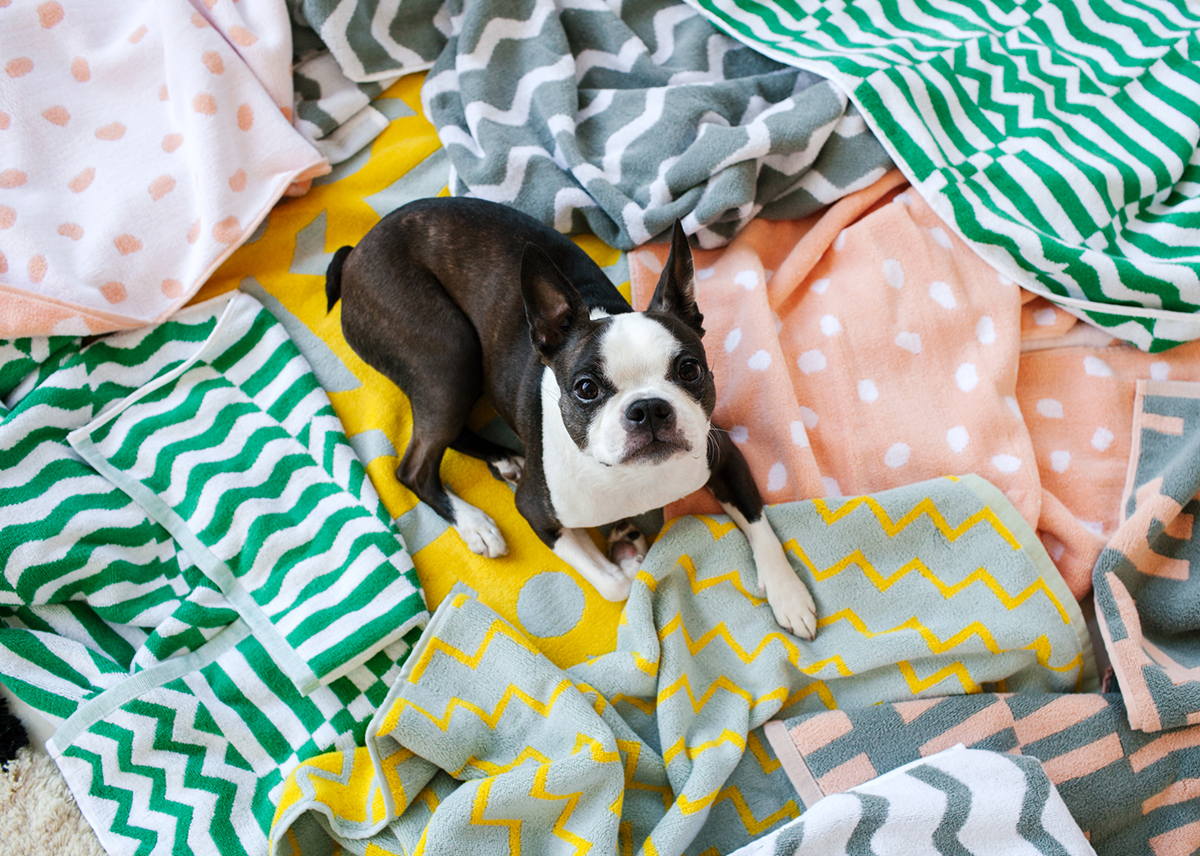 7. The Launch of Dusen Dusen Home
Turns out our favorite new housewares brand this year was also yours. We loved these lookbook photos, shot by SU contributor Brian W. Ferry, featuring Ellen Van Dusen's colorful and geometric soft goods, as well as cameos by SNL fave Aidy Bryant and Van Dusen's Instagram-famous pup, Snips.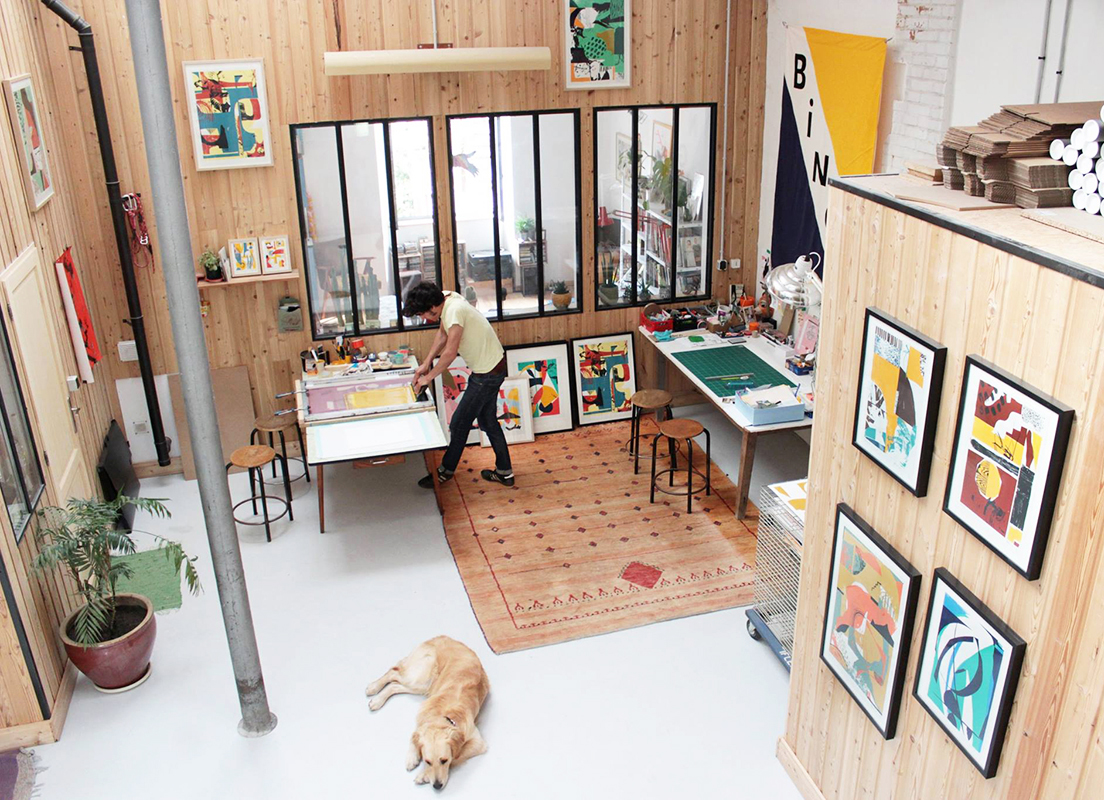 8. Studio Visit: French Illustration Duo Atelier Bingo
Err, should we have just rounded up the best design dogs of 2015 today? (Oh wait, we already did that.) Atelier Bingo's lush countryside studio featured lots of colorful geometric prints as well as another pup, this one adorably named Donut.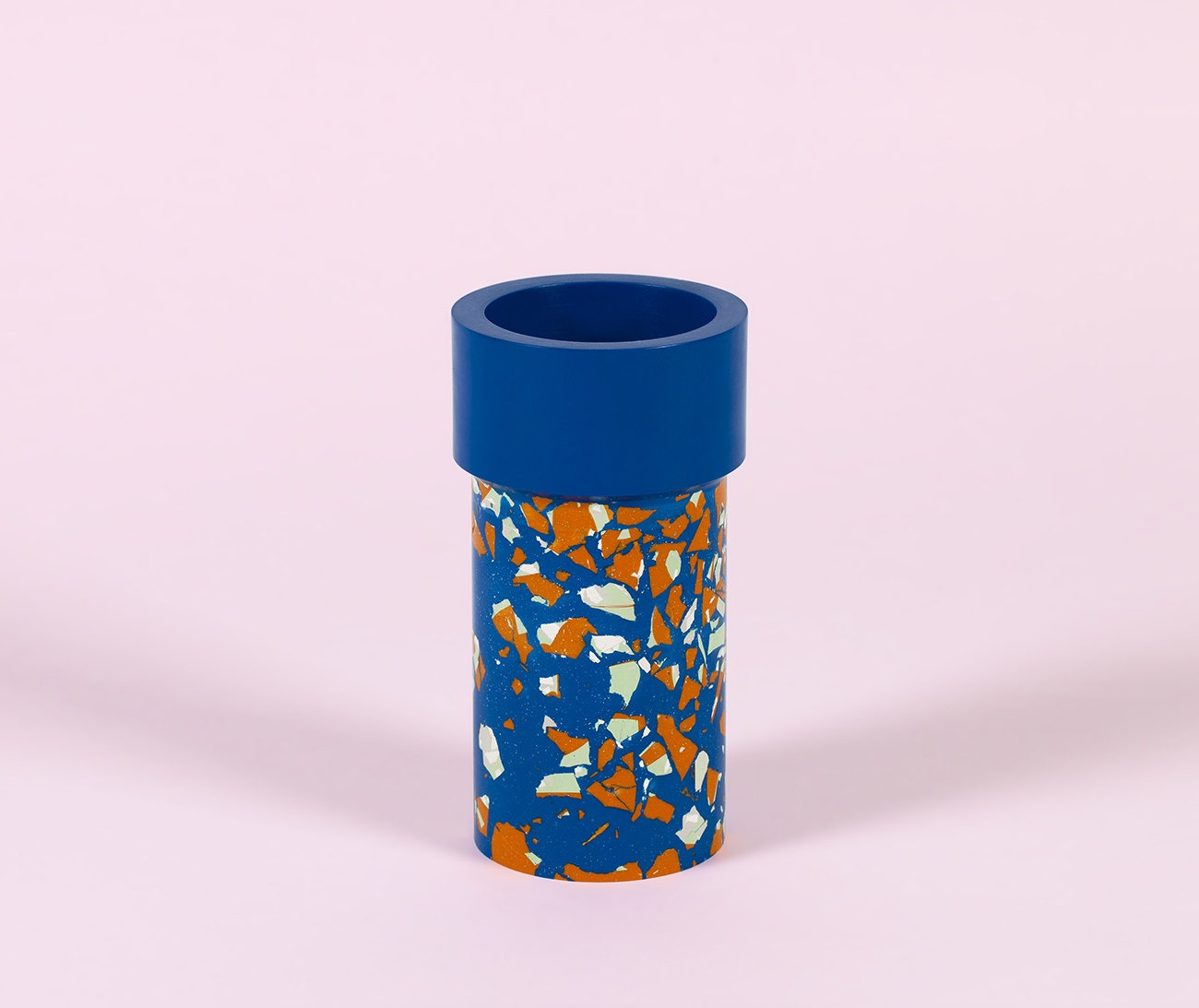 9. The Top 5 Designers at RCA's Graduate Show
Readers loved our crib sheet to the next wave of emerging designers, i.e. our favorite five designers just graduated from London's Royal College of Art. At the top of that heap was Will Yates-Johnson, who invented this chic, colorful composite material called Polyspolia, made from a mix of thermoset plastic resin, wood flour, and powdered limestone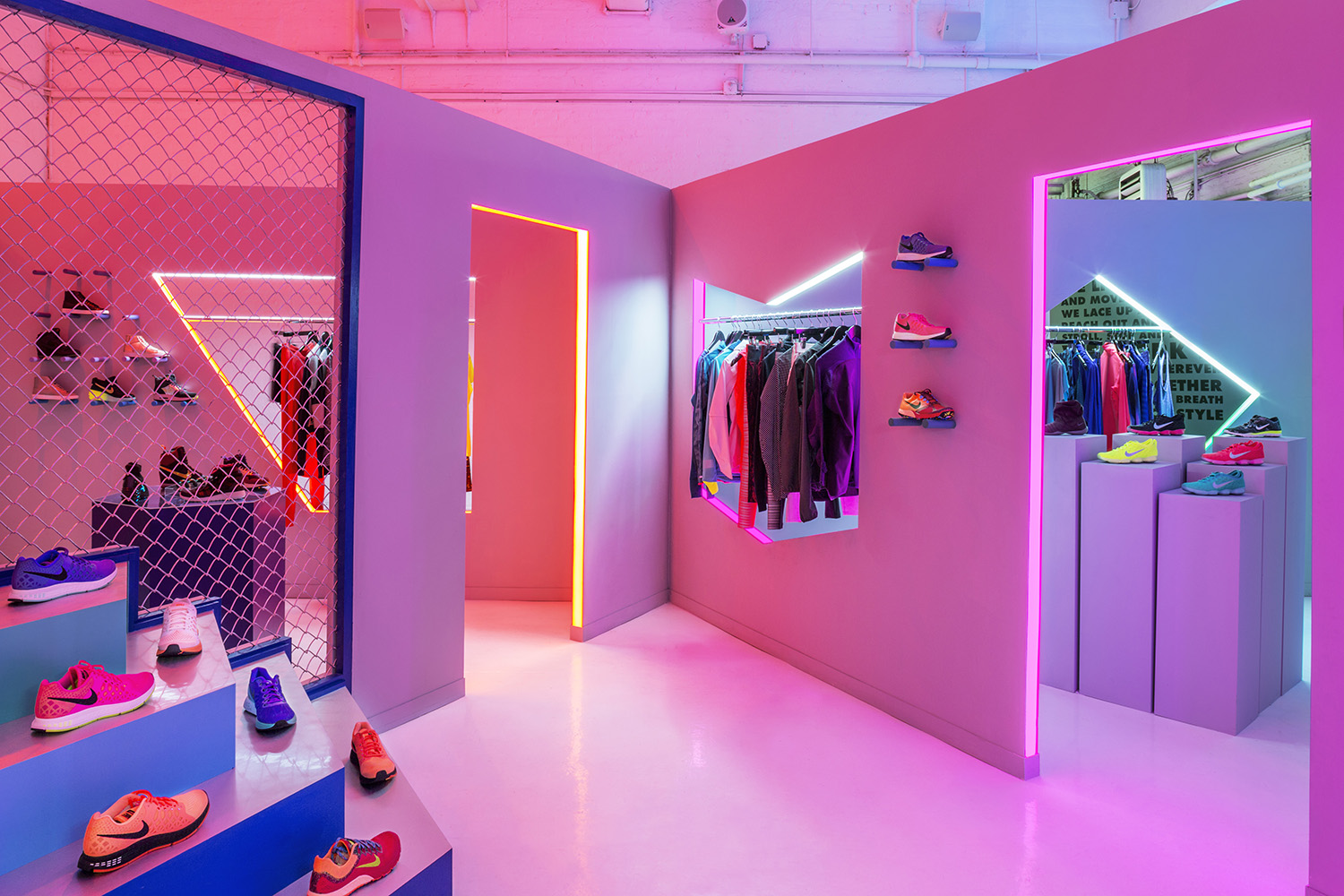 10. 8 Things with Robert Storey, Set Designer For Kenzo, Nike, and More
Another peek behind the creative curtain, this time with London set designer Robert Storey, who confirmed that this best-ever Nike interior was inspired by none other than Dan Flavin.