12.29.15
The 10 Instagrams That Made You #OMG in 2015
In ways both big and small, 2015 was, happily, our best year yet. We (finally!) redesigned the site, courtesy of RoAndCo. We hosted our second annual Sight Unseen OFFSITE and launched an offshoot at Collective Design, featuring gallery-level work by six of our favorite American designers. We completed our first interior design project, hosted two events in LA, and worked with a slew of awesome new partners and contributors. (Oh, and on the side, Jill had a new baby and Monica launched a new business. NBD.) But behind all of that was this site and the amazing readers who come to it every day for inspiration. This week we'll be reflecting back on your favorites — the top ten stories you loved, the images you pinned, the Instagrams you thought were 100 (double underscore!). Today we're reviewing our top ten most popular Instagram posts of 2015 — enjoy our look back this week, and see you back here in 2016!
1. (Photo at top) My aunt and uncle's Studio Nova plates
If someone had told me a year ago that our number one most-liked Instagram photo of 2015 would be a hasty snapshot I took during a family reunion in Santa Rosa, California last May — an image of two plates currently in circulation in the kitchen of my '80s-art-loving aunt and uncle — I would have laughed out loud at the suggestion. But yes, out of all the gorgeous, professionally-shot design and art objects we shared in the past 12 months, this is the one that got the most love, with more than 2,500 likes. Guess our fans were still in post-modernism's death grip this year.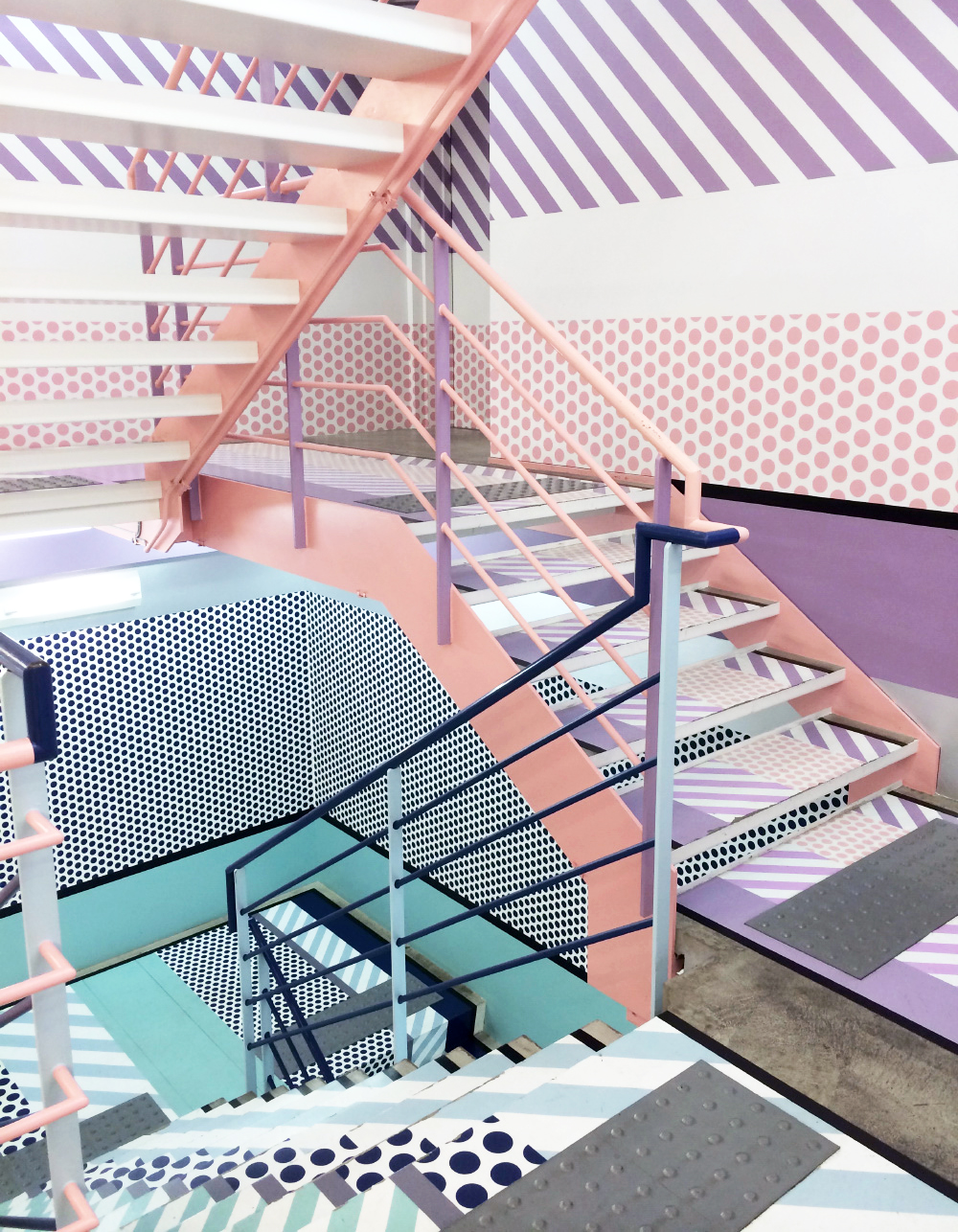 2. The staircase at Opening Ceremony in Japan
Case in point: Our second-most-popular image of 2015. We were by no means the first — nor the last — to command a flood of likes with a photo of the hyper-graphic stairwell at Opening Ceremony's Harajuku store, designed by Jamo Associates. But when the shot came in as part of a Tokyo travelogue penned for us by Philadelphia-based partners-in-crime Andy Rementer and Margherita Urbani (whom many of you likely know from their collaborations in Apartamento magazine), we knew it was the money shot. And boy were we right.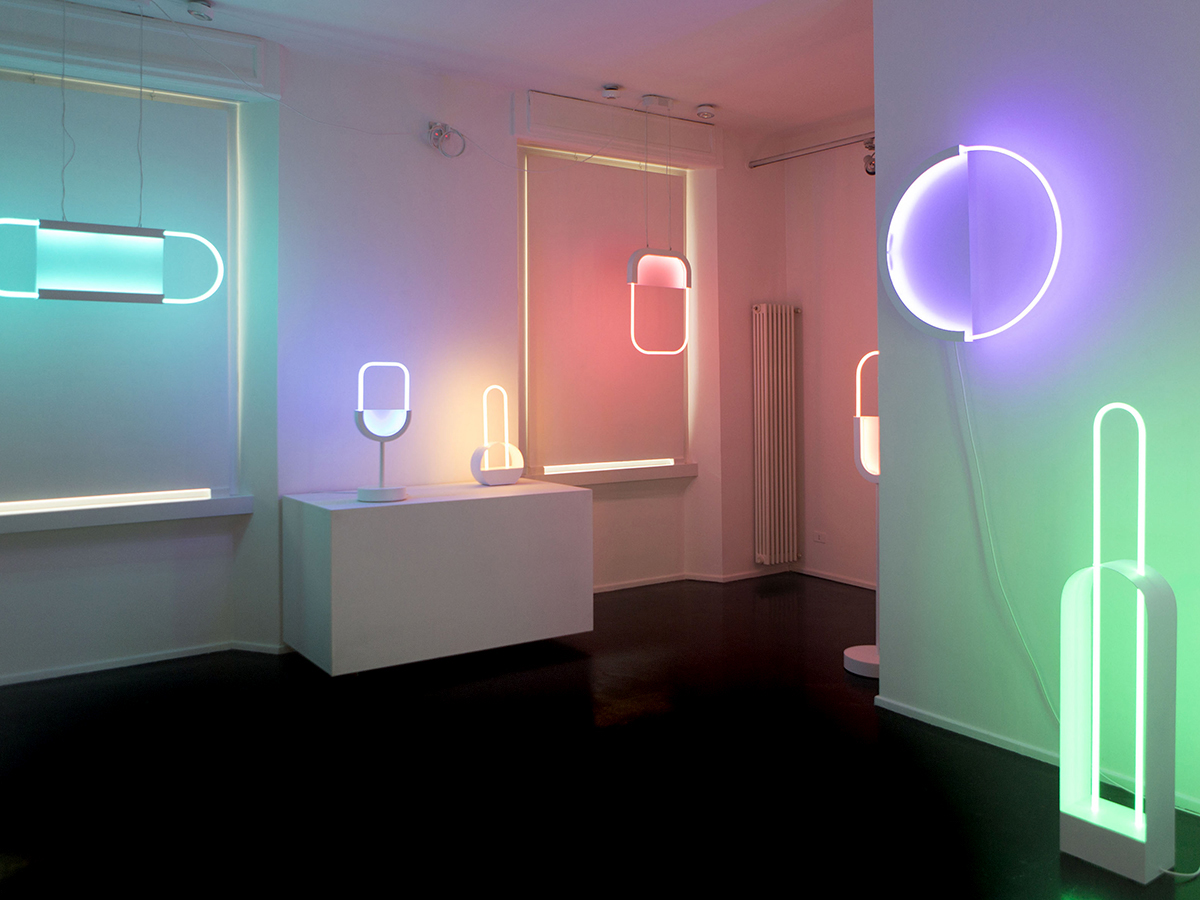 3. Giorgia Zanellato's Mirage Lights
Are you seeing a pattern yet? Rainbow-colored pastels were clearly the secret to our Instagram success in 2015, though this image of young Italian designer Giorgia Zanellato's Mirage series also got bonus points for featuring neon lights, another perennial favorite among our followers. It was taken from our Up and Coming story on Zanellato, who helped renew our faith in Italy's emerging design scene this year.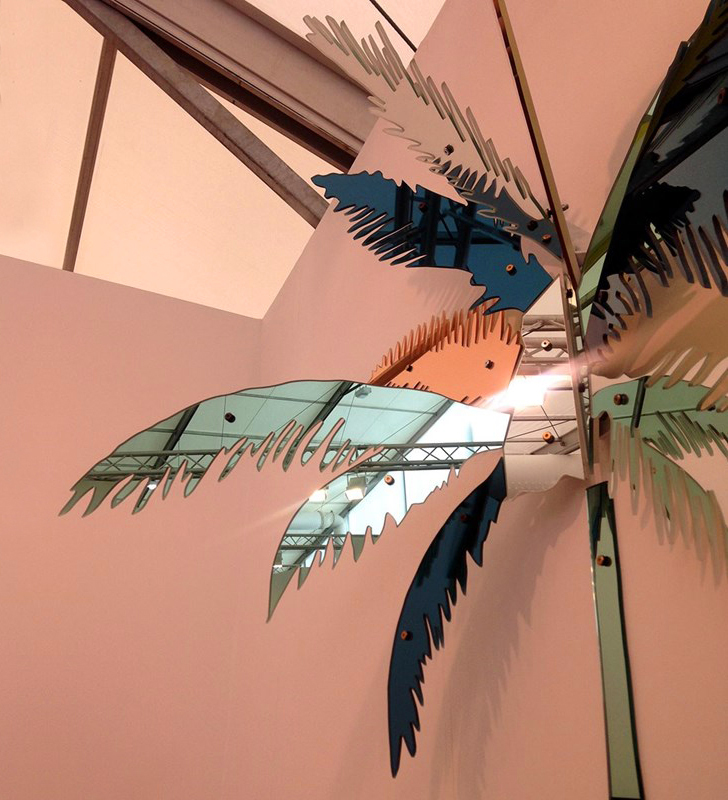 4. Gary Webb's acrylic palm tree at Frieze London
Yesterday we noted how the recent rise of tropical modernism in design led to one of our top 10 stories of the year being a Saturday Selects column containing a golden palm tree lamp by Moving Mountains. But the vogue for tropical motifs was alive and well this year in other genres, too — hence the Instagram frenzy around this plastic palm tree by artist Gary Webb, which stood sentry this year in the Frieze booth of London gallery The Approach.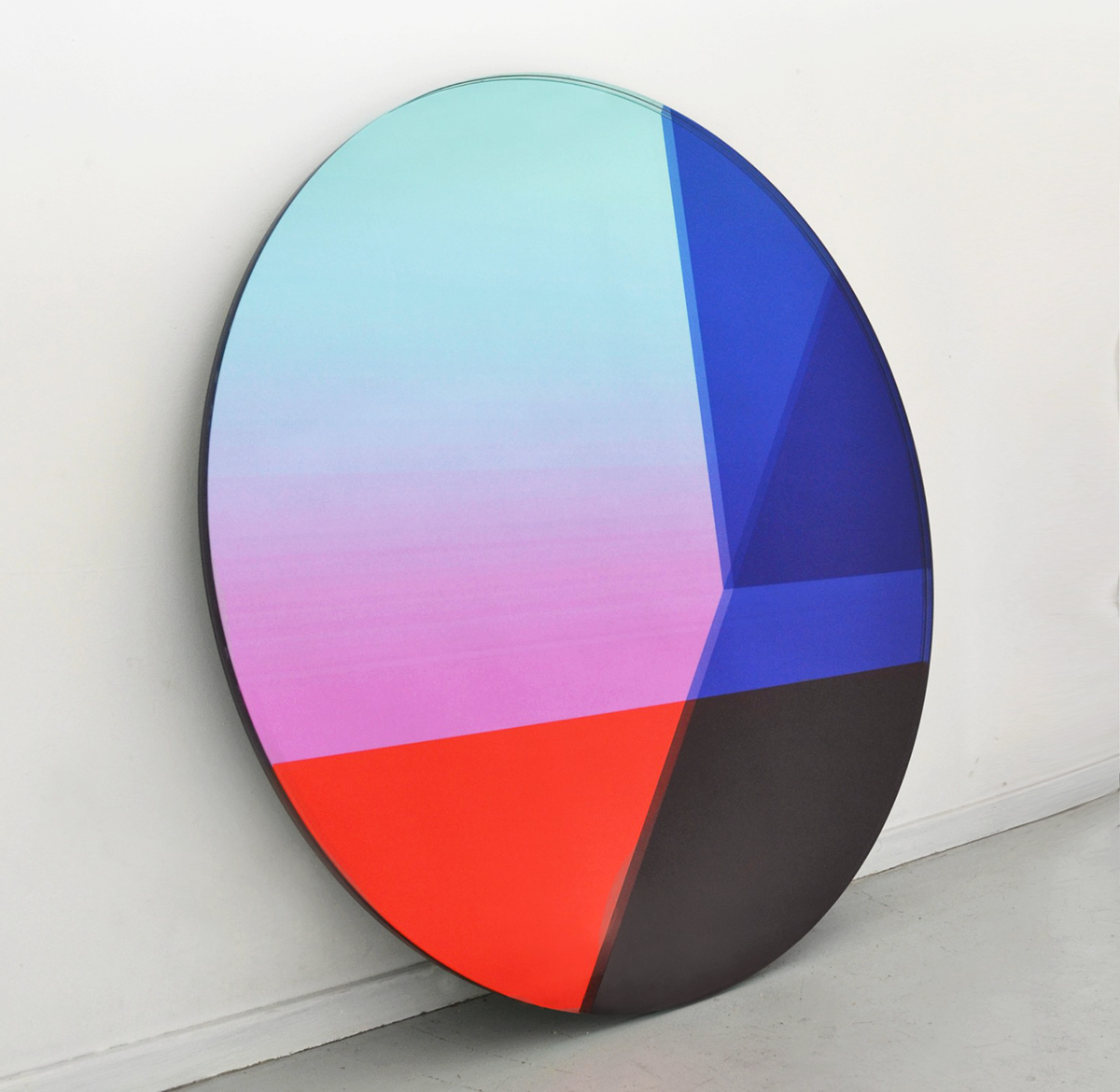 5. Seeing Glass mirror by Brit Van Nerven and Sabine Marcelis
Not exactly a pastel rainbow, but close: the Big Round mirror by up-and-coming Dutch design duo Sabine Marcelis and Brit Van Nerven, who began their collaborative experimentation with glass in 2013 but expanded it this year to include the massive reflective disc above.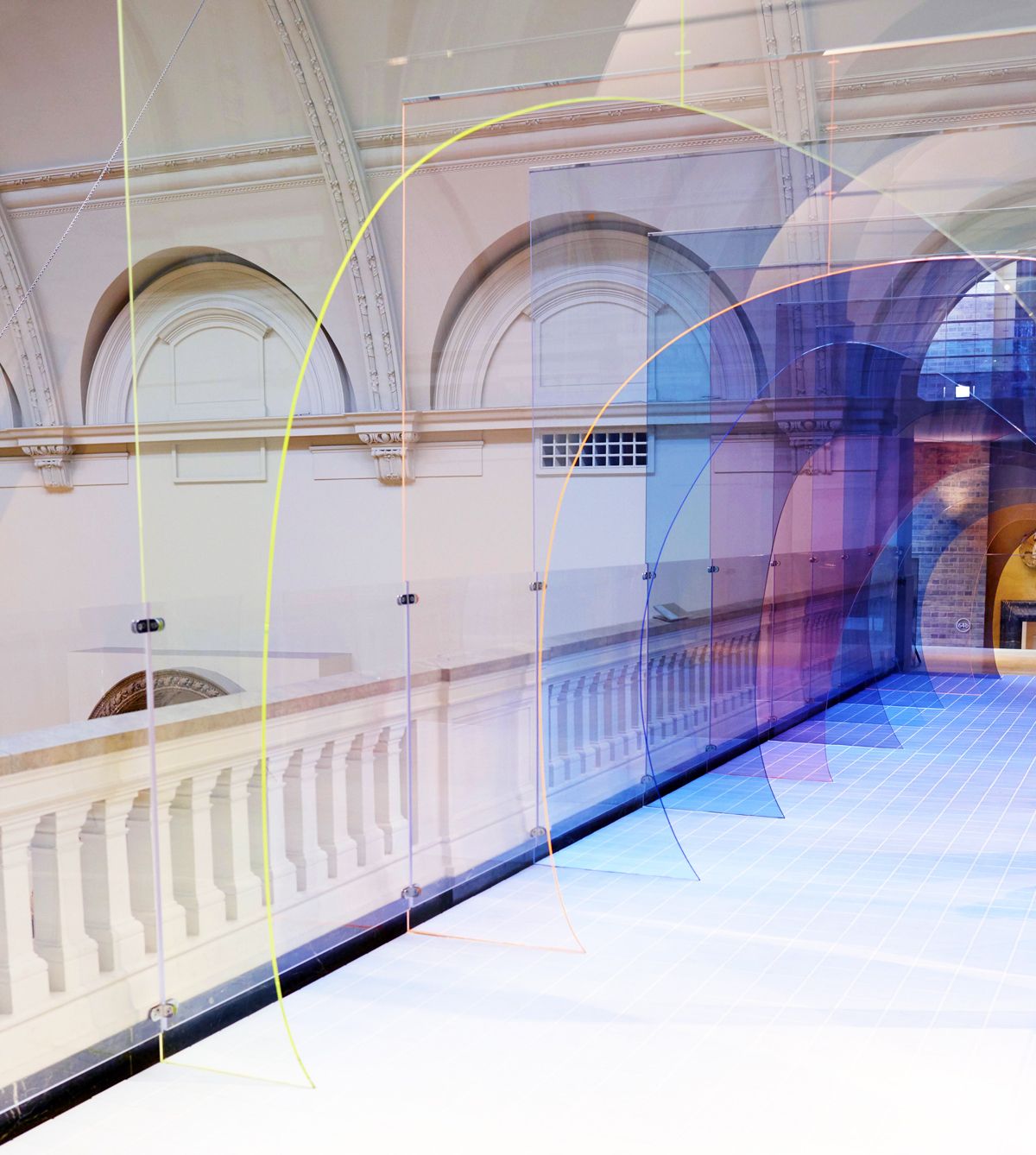 6. de Allegri & Fogale's Mise-en-Abyme tunnel at the 2015 London Design Festival
When we made a pilgrimage, during the London Design Festival in September, to see this colored-acrylic tunnel stationed on a suspended walkway inside the V&A museum, we ended up joining a whole crowd of people at the far end patiently awaiting the moment when a break in the stream of visitors would allow us all a precious, fleeting instant in which to capture it in all its glory. Then we gave up and just used the stunning press image above, by photographer Olivia Estabanez, which garnered more than 2,200 likes.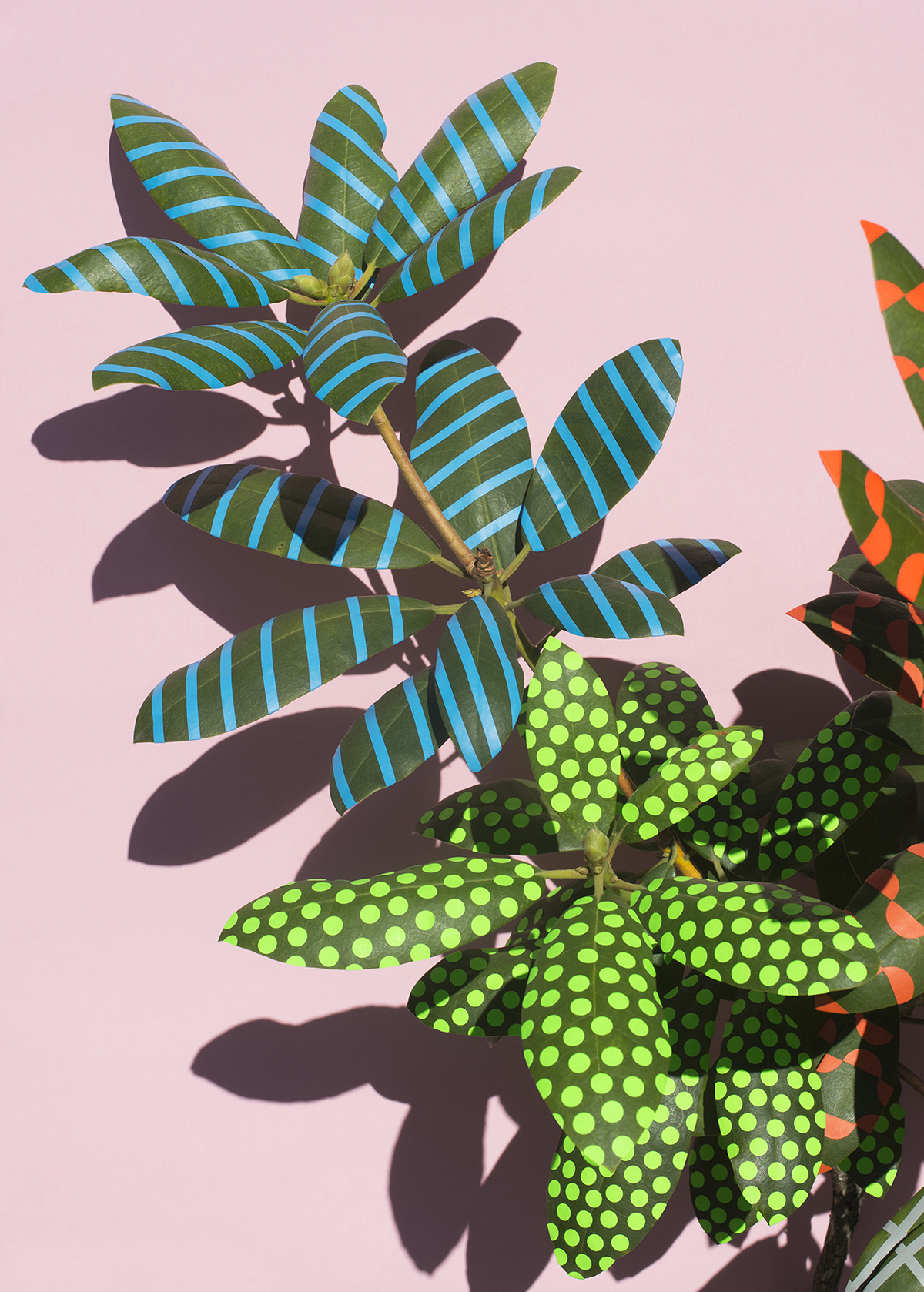 7. Sarah Illenberger's Wonderplants
Back in August we featured a dozen of Sarah Illenberger's photogenic Wonderplants, which the Berlin illustrator made during her summer vacation in Porto, where she collected leaves from local botanical gardens and then decorated them using stickers and tape she found in stationery and hardware stores. Every single one of them would have been a hit on Instagram. So clever.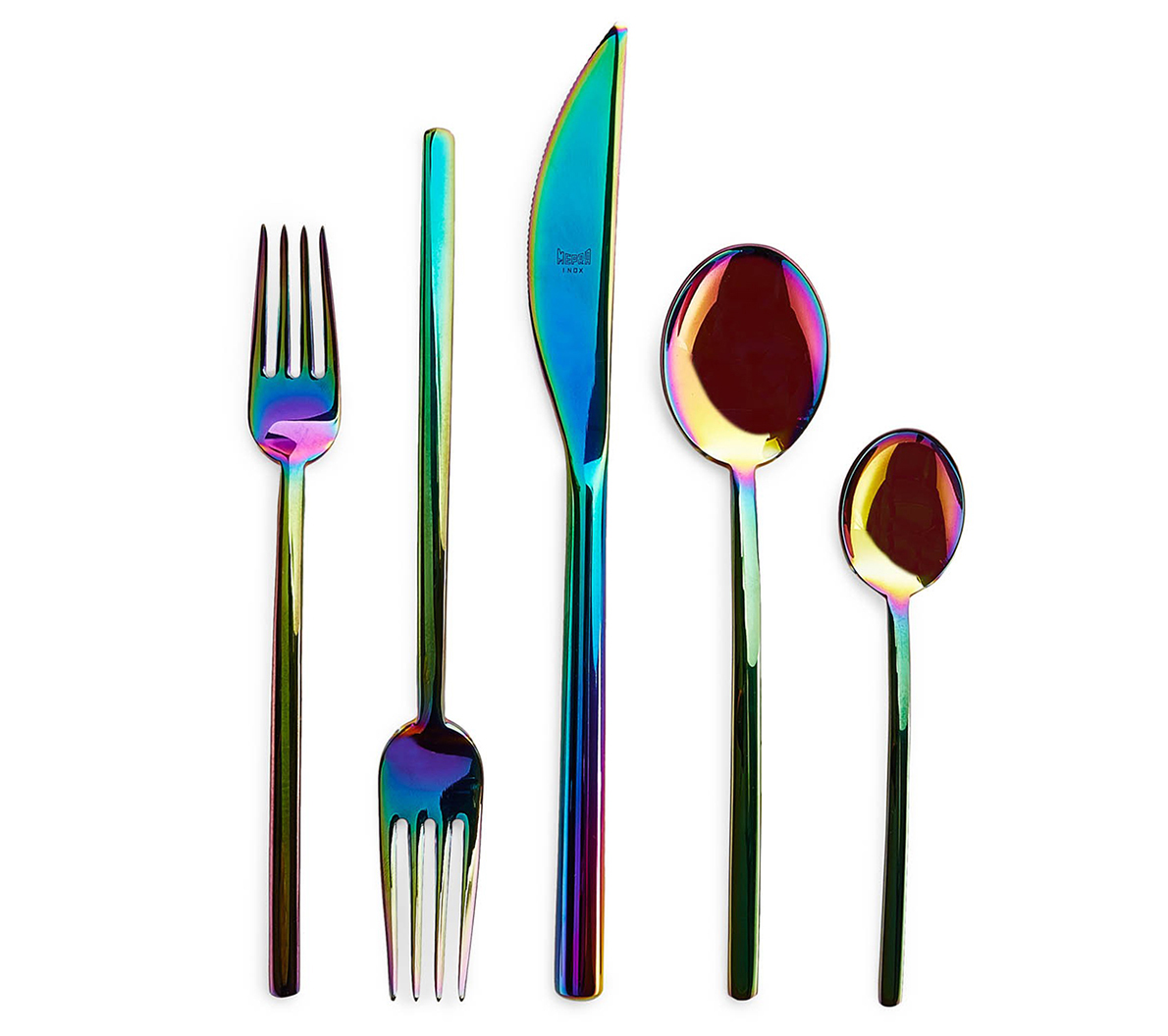 8. Iridescent flatware from ABC Home
Not only was iridescence in general a major trend this year, iridescent kitchen tools were having a moment, too, strangely enough. There was the barware set at Urban Outfitters that sold out in the blink of an eye, a pie slicer that CB2 previewed for spring, and most lustworthy of all, the flatware set above from ABC Home that obliterated our record for most-commented post of all time, with 188 heart-eyed Emojis and #OMGs. "I don't just want this fork," one commenter swooned. "I AM this fork."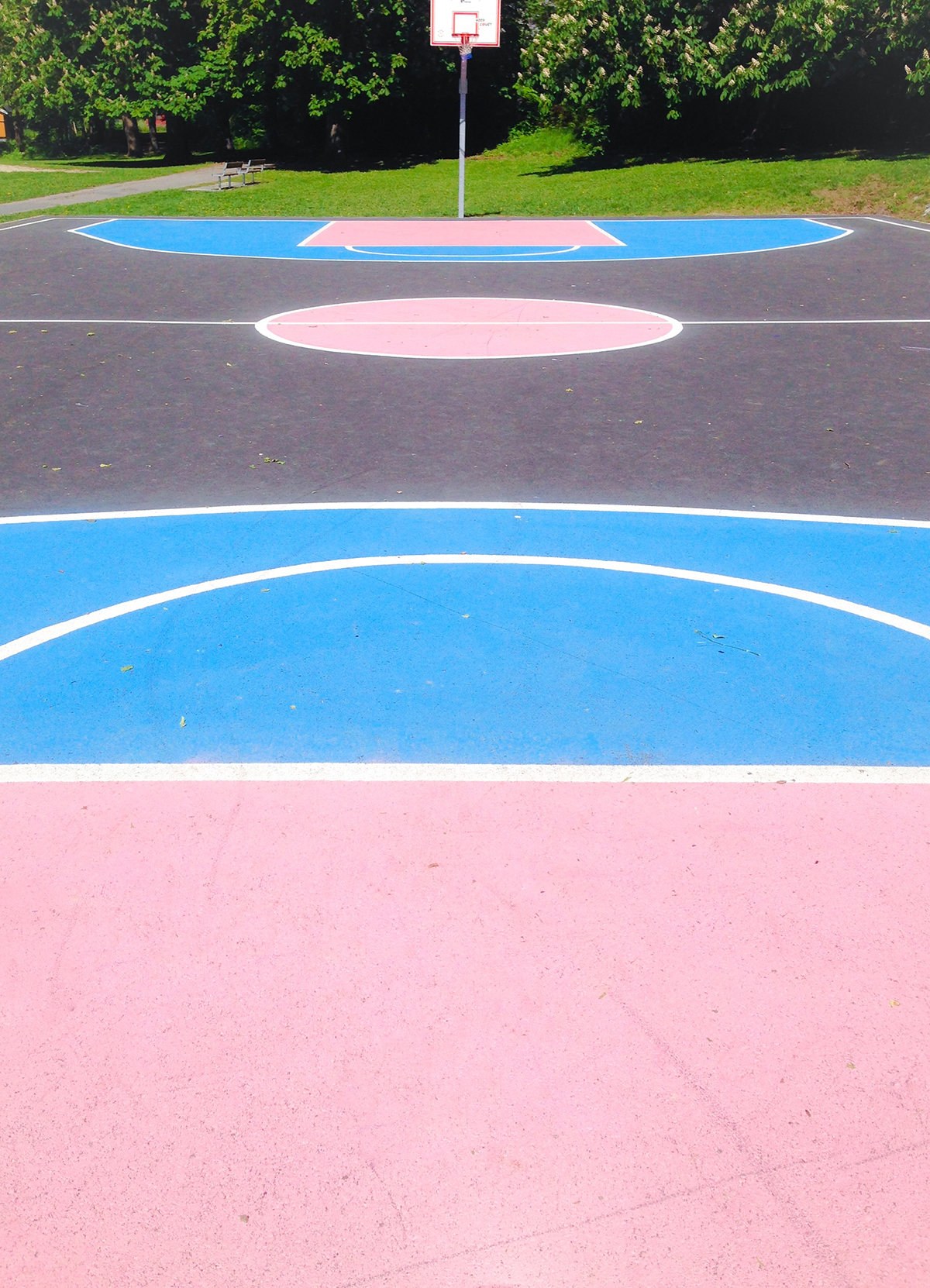 9. A colorful Norwegian basketball court
It was most likely our own comment that sealed the deal on this photo's hall of fame status: "File under 'even the ___ are prettier in Scandinavia.'" But seriously, it's true — while spending three weeks in Norway this summer, I had to seriously restrain myself from not flooding our feed with the gorgeousness you find simply walking down the street there, or in the case of the perfectly quotidian basketball court pictured above, wandering around the small, public recreation–filled islands that float in the fjord of Oslo.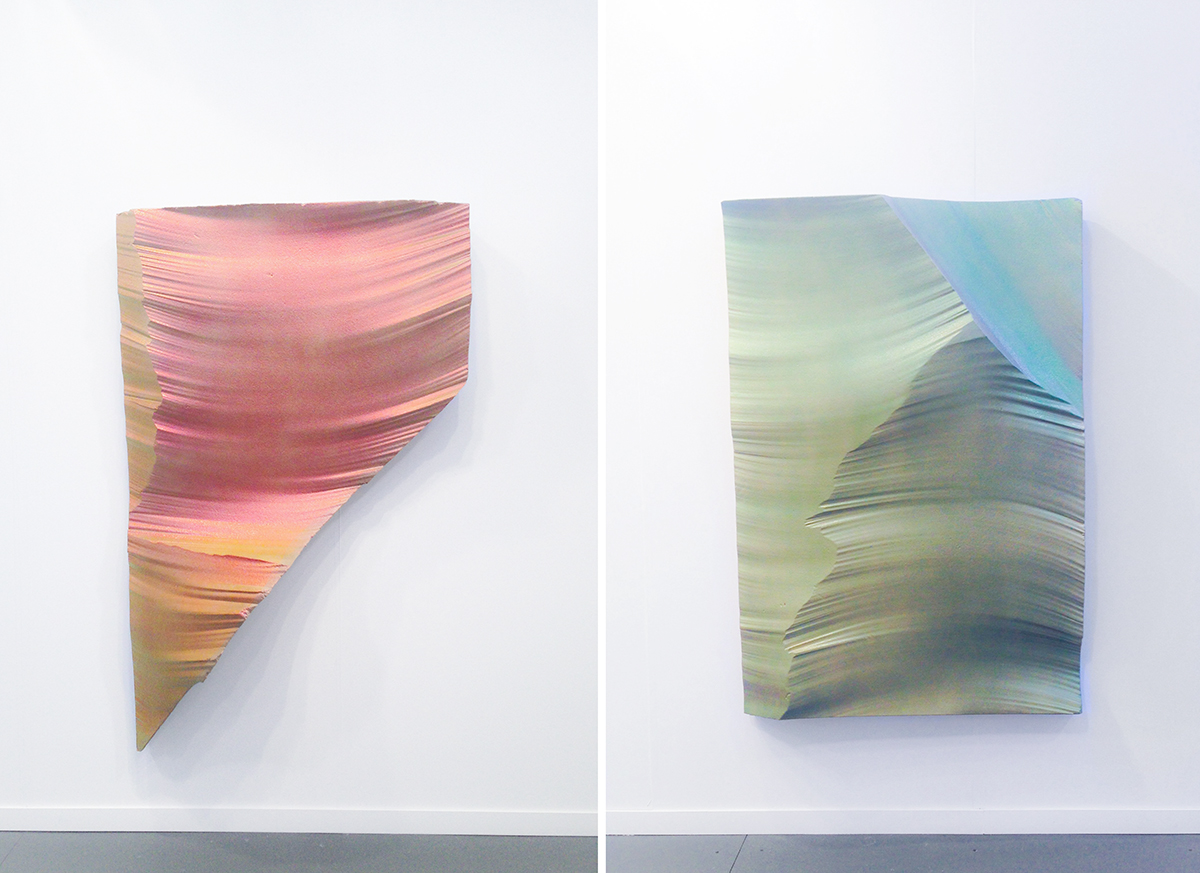 10. Piero Golia sculptures at Frieze NY
One of our Instagram followers reacted quite strongly to these ombre-styrofoam wall sculptures we spotted at Bortolami Gallery's Frieze booth in May: "Are you fucking kidding me?" he said. "We throw away dumpsters full of these hot-wire foam cutoffs (paintings) weekly. Please expect more from artists." And yet we — along with 2,070 others — respectfully disagreed, as we would have with any such statement about the work of, say, Dan Flavin. But it was definitely cool to see our Instagram serving as a conversation starter! Here's hoping for more of the same in 2016.