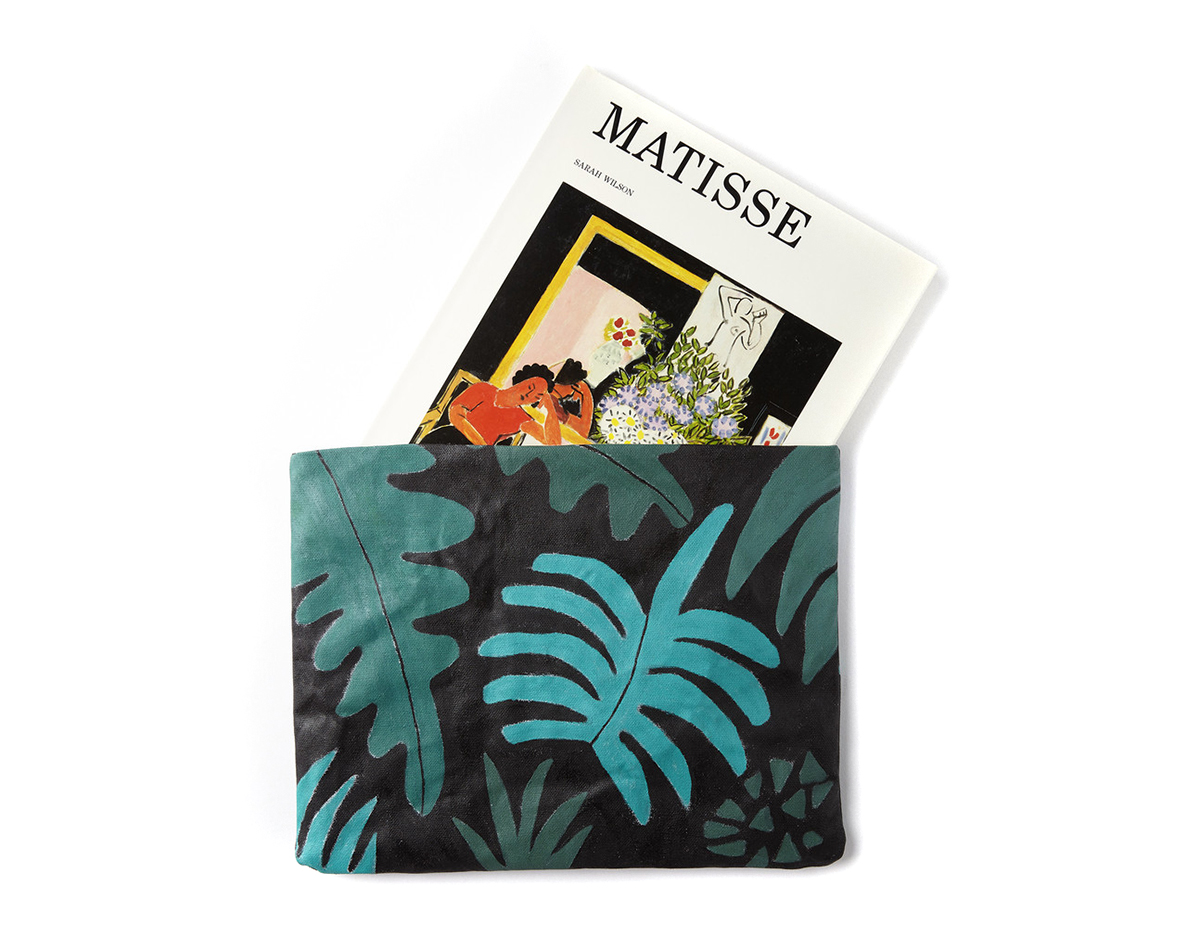 A weekly Saturday recap to share with you our favorite links, discoveries, exhibitions, and more from the past seven days. This week: very on-trend iridescent flatware and terrazzo coasters, gorgeous oil-slick vases from a recent RISD grad, and the debut of the booksleeve (pictured above), an innovation we never realized we needed until now.
Discoveries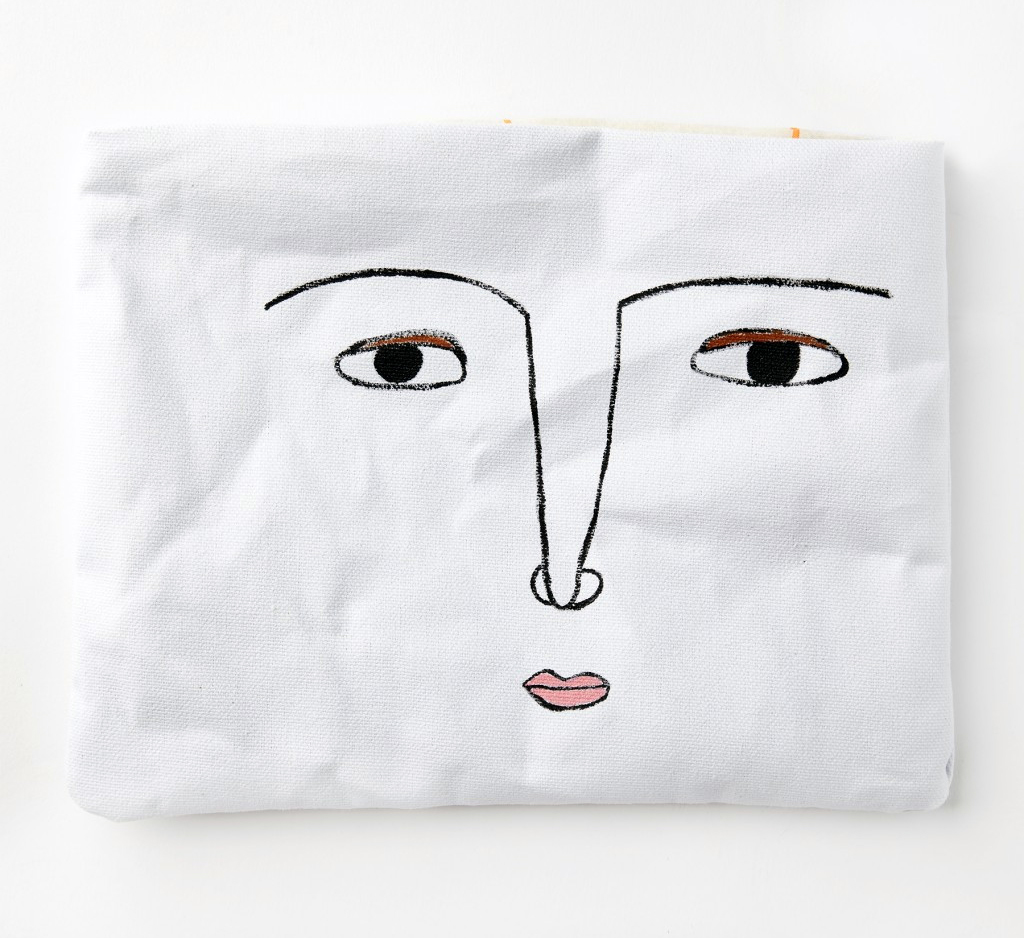 One of our favorite online shops, Book/Shop (which also has brick and mortar locations in Oakland and NYC), sent us a note this week about the relaunch of their website, the perusal of which led us to spot the amazing "booksleeves" pictured above and at top. As New Yorkers constantly running around with books and magazines in our bags, which inevitably emerge all scuffed and dinged up and sad, we happen to think having a bag for your book for your bag is pretty ingenious. Add to that hand-painted decorations by LA's BFGF, and you really can't go wrong.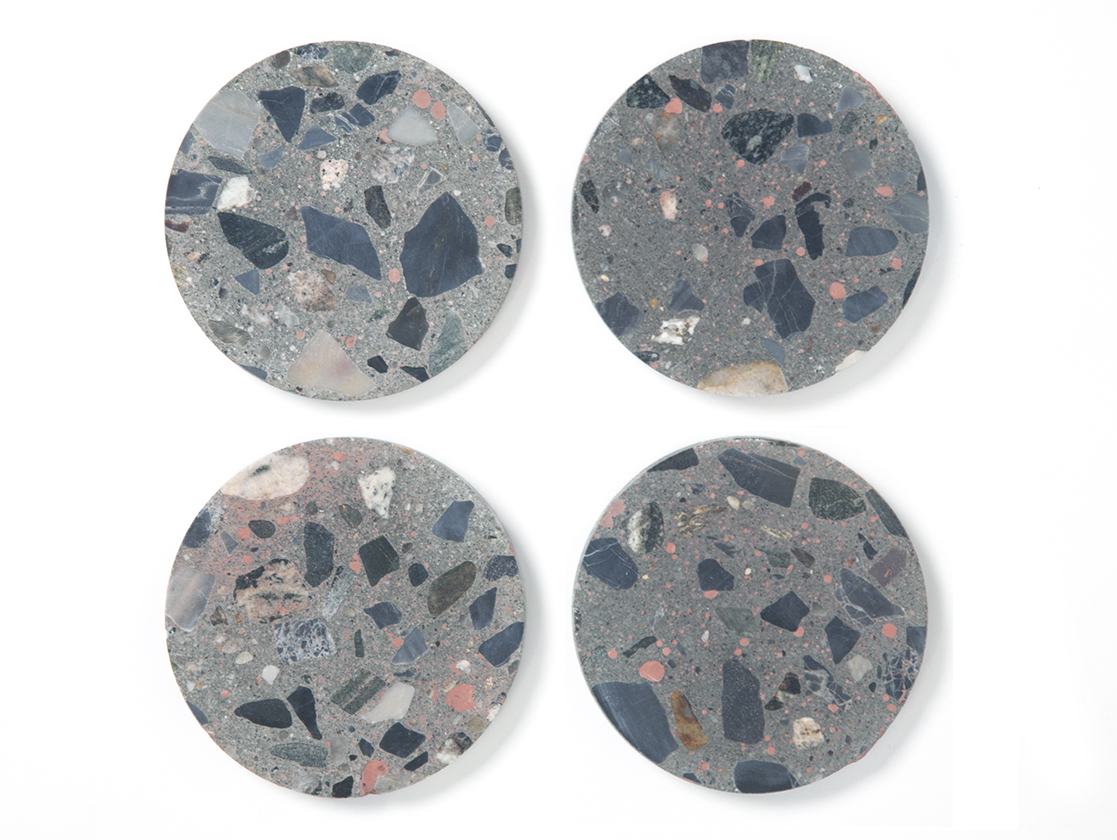 A random stop into Williamsburg's Mociun the other day yielded this find: brand new hand-made terrazzo coasters by Chen and Kai. Says Chen: "We're calling them Greenpoint coasters because they're made from concrete drilled out during the construction of the neighborhood's Transmitter Park, when our studio was still located next door. After the cylinders are sliced, we patch the holes with pink Bondo."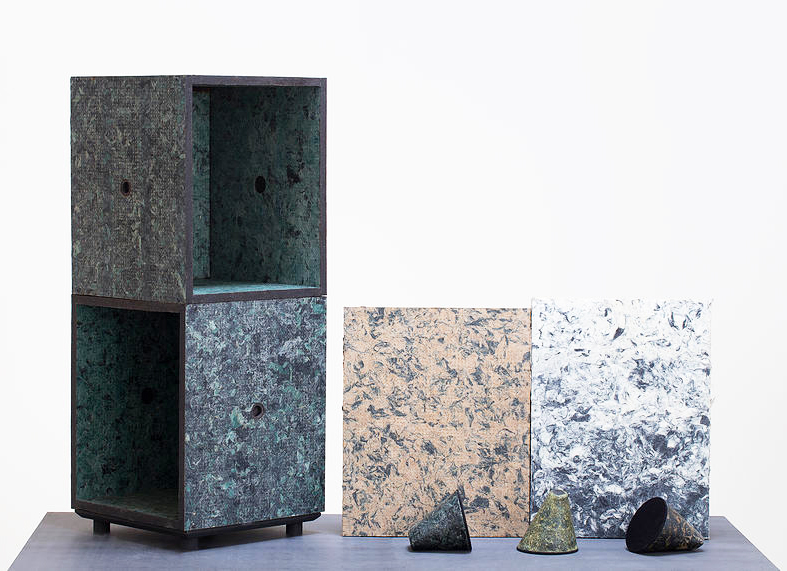 These shelves and Bluetooth speakers made from an equally trendy looking material — dyed nanocellulose fiberboard — are by recent RCA grad Yunting Lin. It's like MDF, but 100% natural and biodegradable, not to mention a heck of a lot prettier.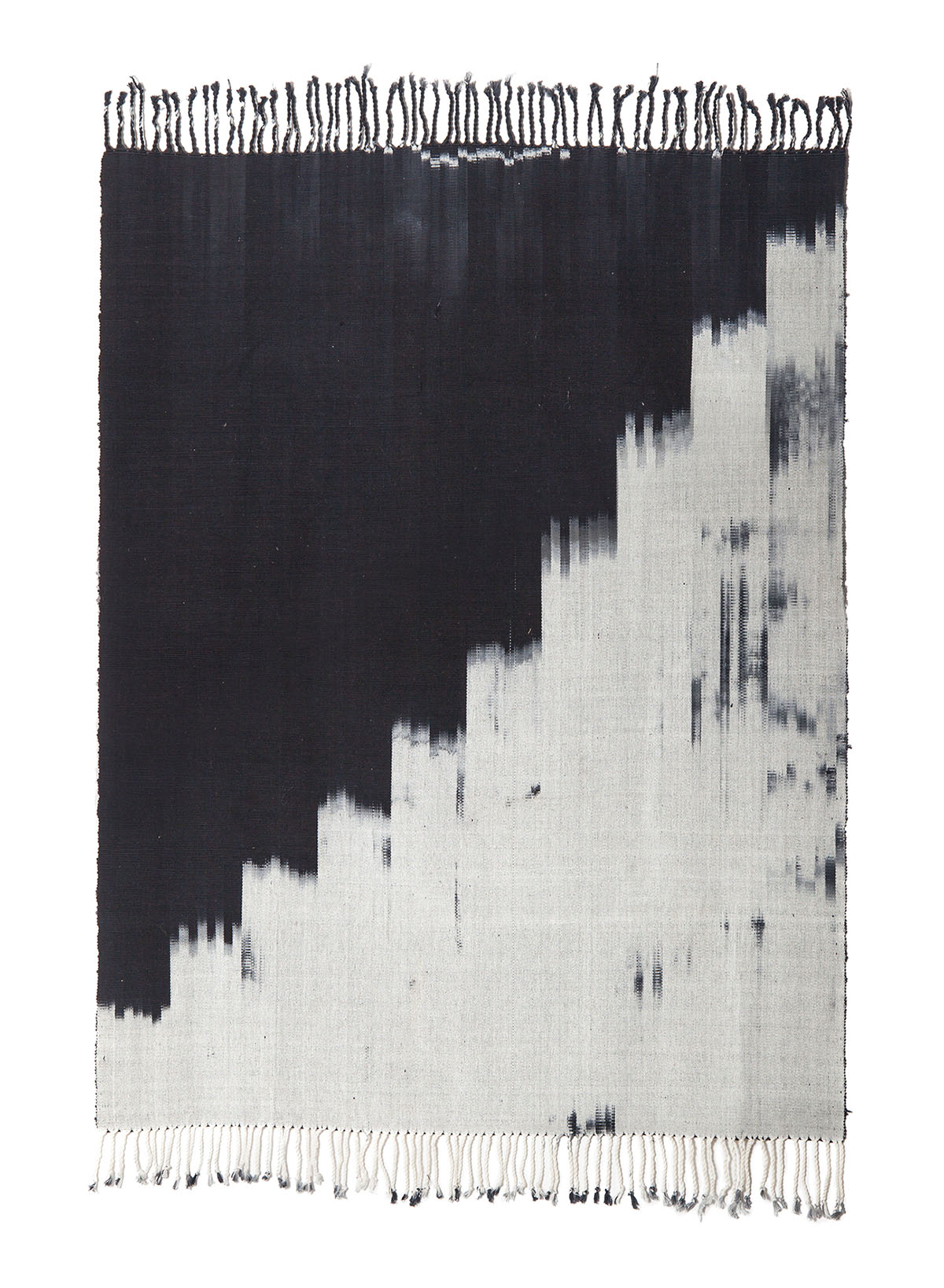 The rugs in Caroline Z Hurley's new collection were not only inspired by a trip she took to Guatemala, they're hand-made there as well, "by a man named Francisco who lives in the hills." We chose to feature this particular example, the Black Stair Step Rug, before we realized it was sold out, but keep an eye on Hurley's webshop in case she makes more.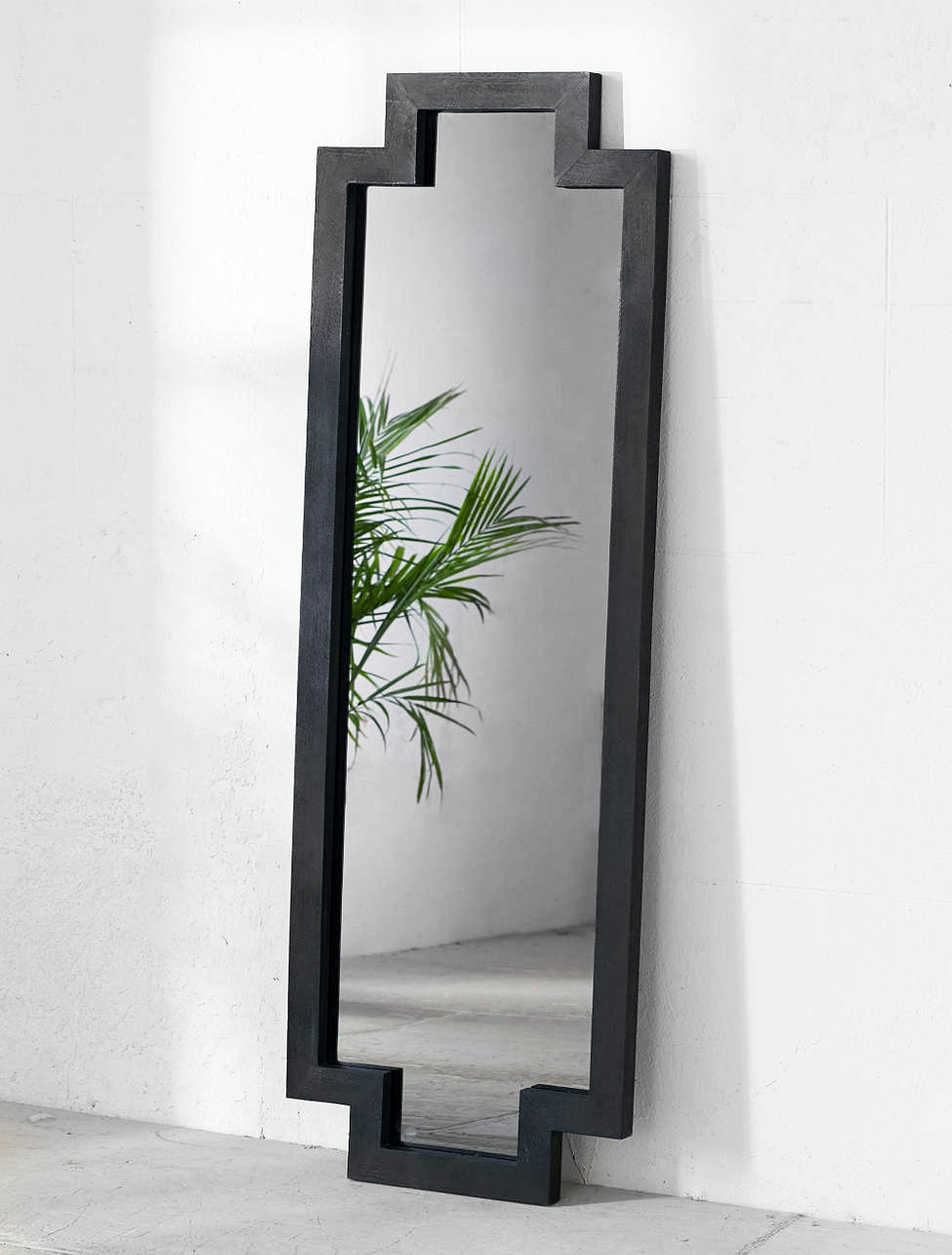 Apparently we all did quite a bit of online window shopping this week at Sight Unseen — our associate editor Ryland spotted this cute geometric wooden full-length mirror over at Urban Outfitters, which wouldn't look so out of place at Sight Unseen OFFSITE.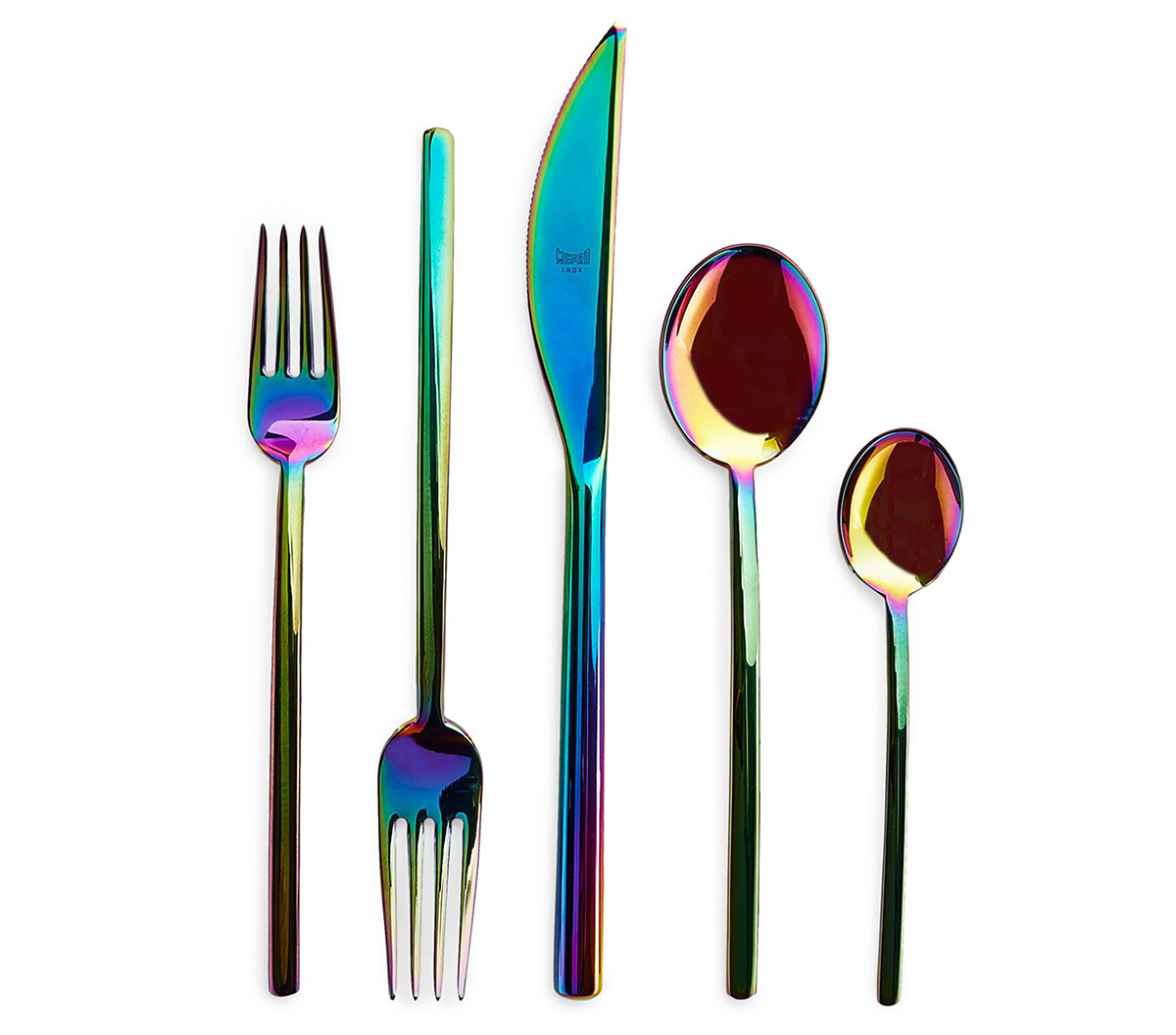 Ryland also found our absolute favorite item of the week, if not the month: this iridescent flatware set from ABC Home. It ain't cheap — $195 for a 5-piece place-setting — but if you're getting married anytime soon and are gutsy enough to put these on your registry, we envy you.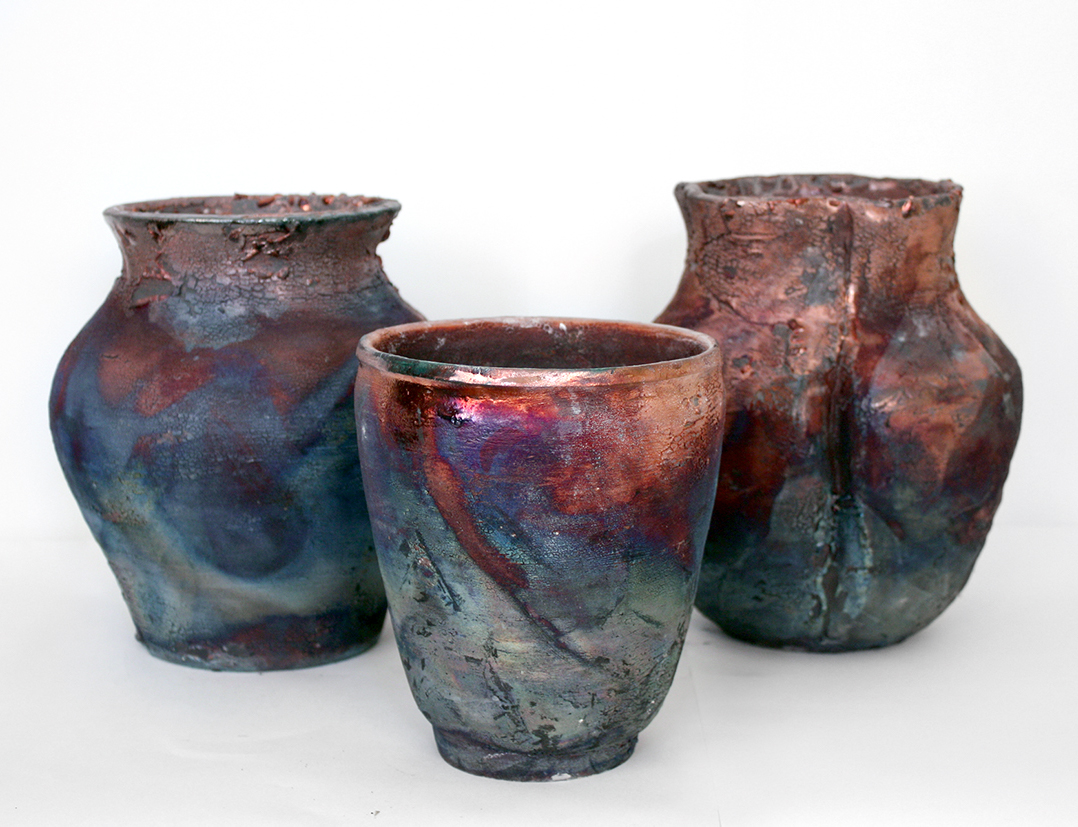 In the wake of all the recent blog coverage of London's design grads (including our own), we decided to do some investigating on our home turf. We recently spent an hour scouring RISD's online portfolios and stumbled on the gorgeousness above, a trio of Raku Vessels by Brandon Kento Saisho, made with a Japanese ceramic firing method of the same name. We also love Saisho's steel nesting buckets.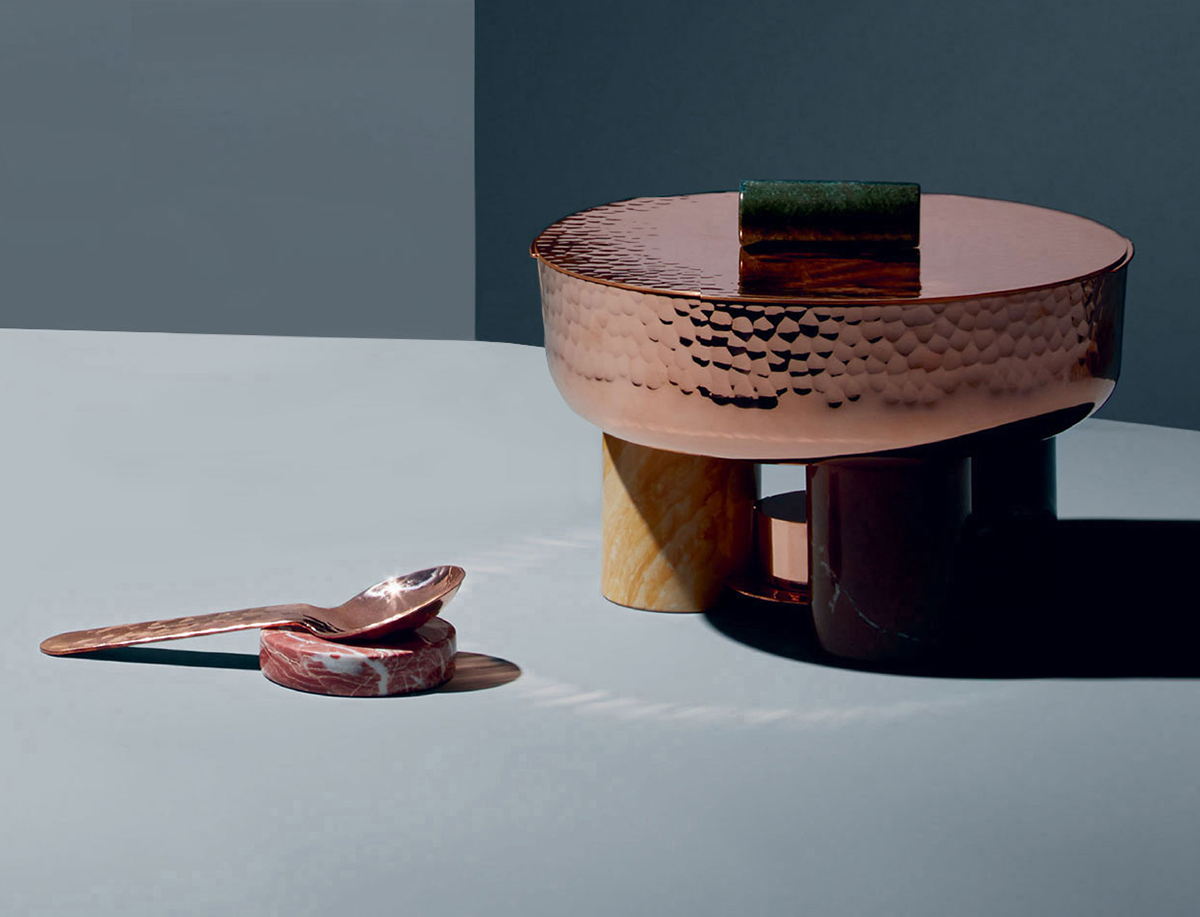 You may not necessarily need yet another place to buy Tom Dixon or Hay or Iittala object, sure. But the great coup of Wallpaper's new online shop is that you can finally purchase some of the greatest hits from its Handmade series now — like the Garth Roberts x Segno Italiano Food Warmer above — and all in one place, to boot. (Though these objects by Scandola Marmi are also pretty exciting, too.)
Links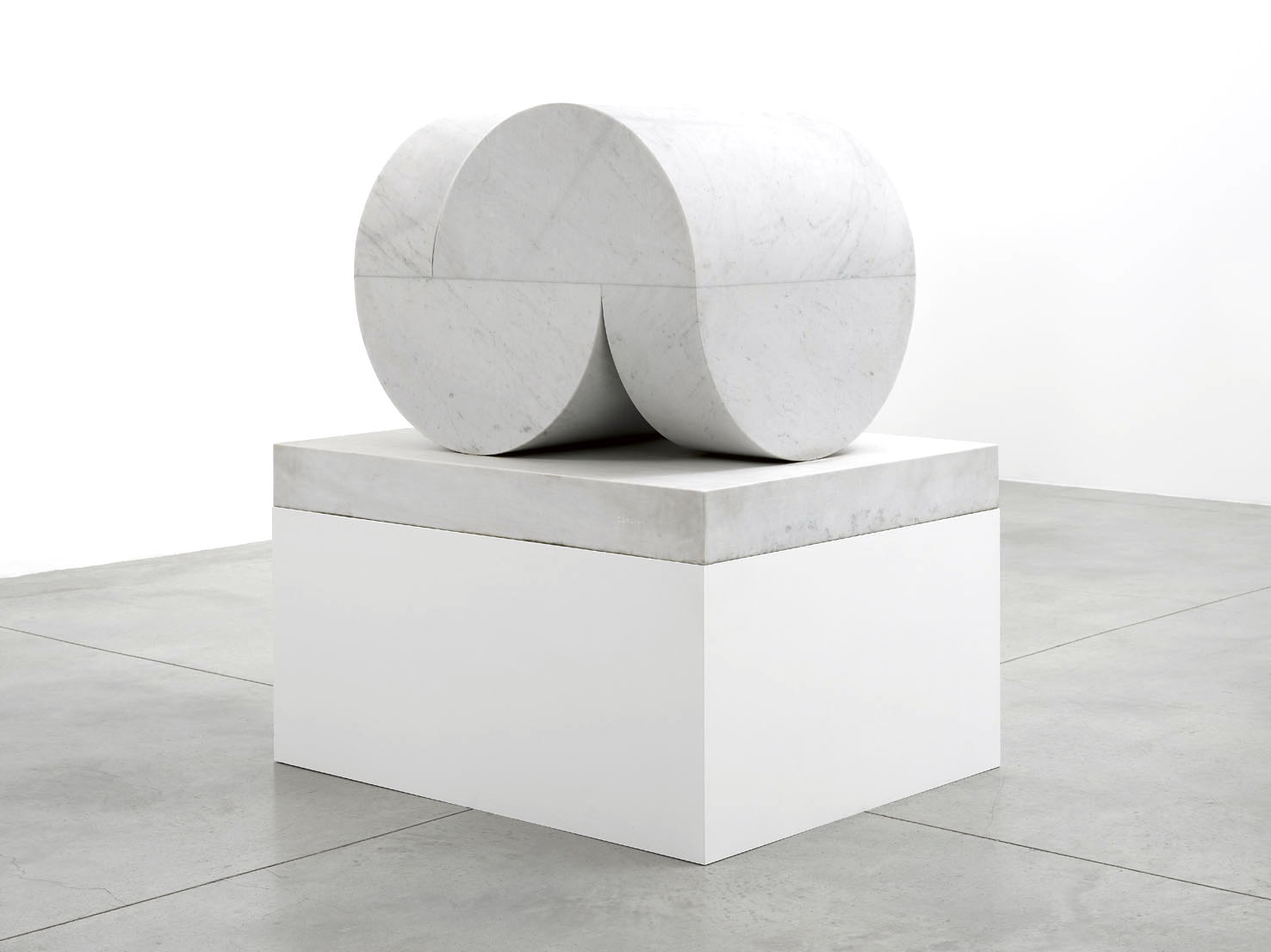 Do you like marble? Do you like geometric marble? Well, Brazilian sculptor Sergio Camargo, who died in 1990, was the OG of that vibe, as we discovered on Trendland this week. London's Lisson Gallery recently mounted a show of his work, accompanied by this mini history lesson: "Artistically, Camargo has often been linked with either the Neo-Concrete constructivism or Op Art kineticism of Brazilian colleagues such as Lygia Clark, Mira Schendel and Hélio Oiticica … but he was never clearly aligned with any one movement. Consequently, Camargo stands apart from many of his contemporaries, although he found a kindred spirit and a frequent collaborator in the father figure of Brazilian modernist architecture, Oscar Niemeyer – for whose Foreign Ministry building in Brasília (1965-67) he produced a 25-metre long wall composed of jagged, angular protrusions."
Instagrams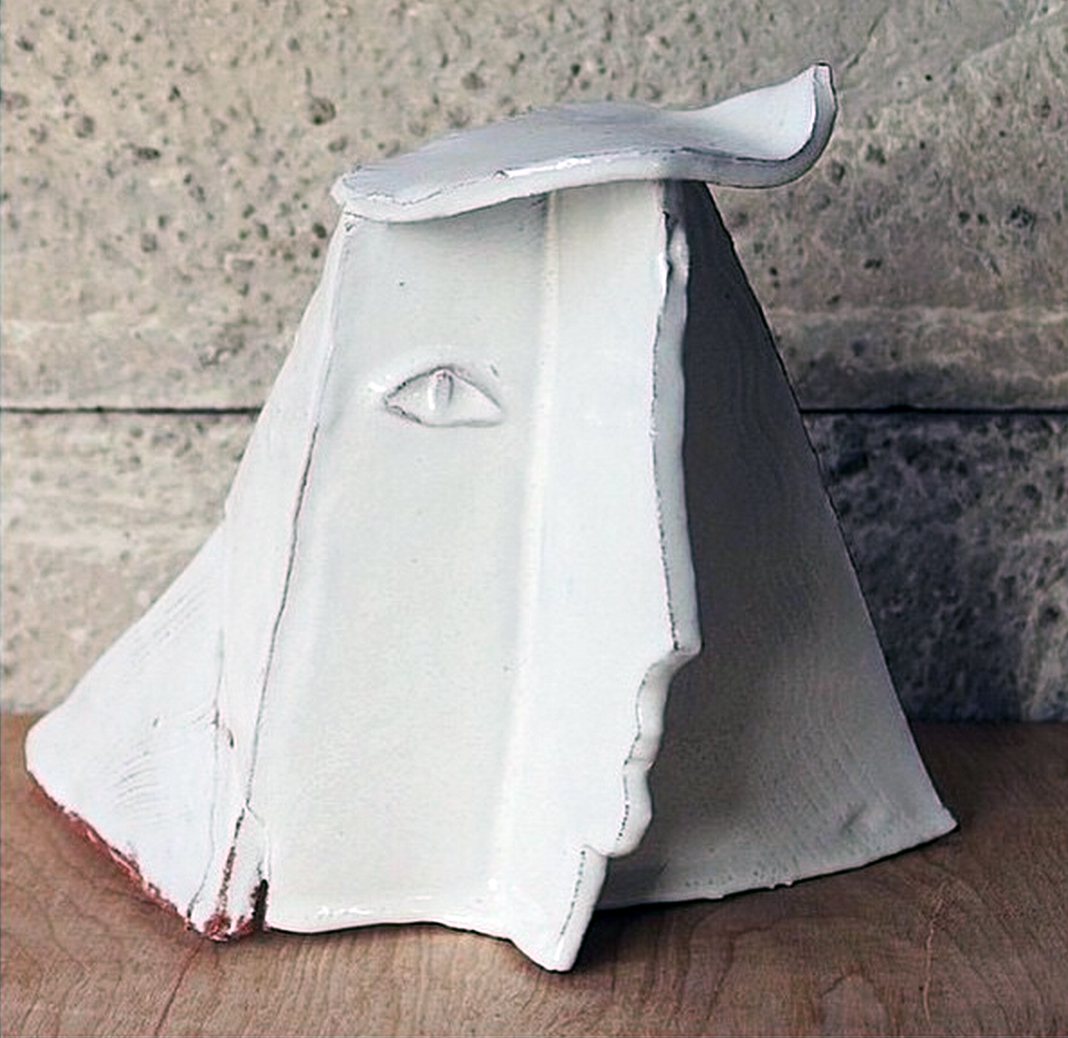 We have plans to devote major future coverage to the impeccably curated Bed-Stuy, Brooklyn, boutique Sincerely, Tommy. But for now, a sneak peek at the shop's Instagram feed, which had us riveted this week.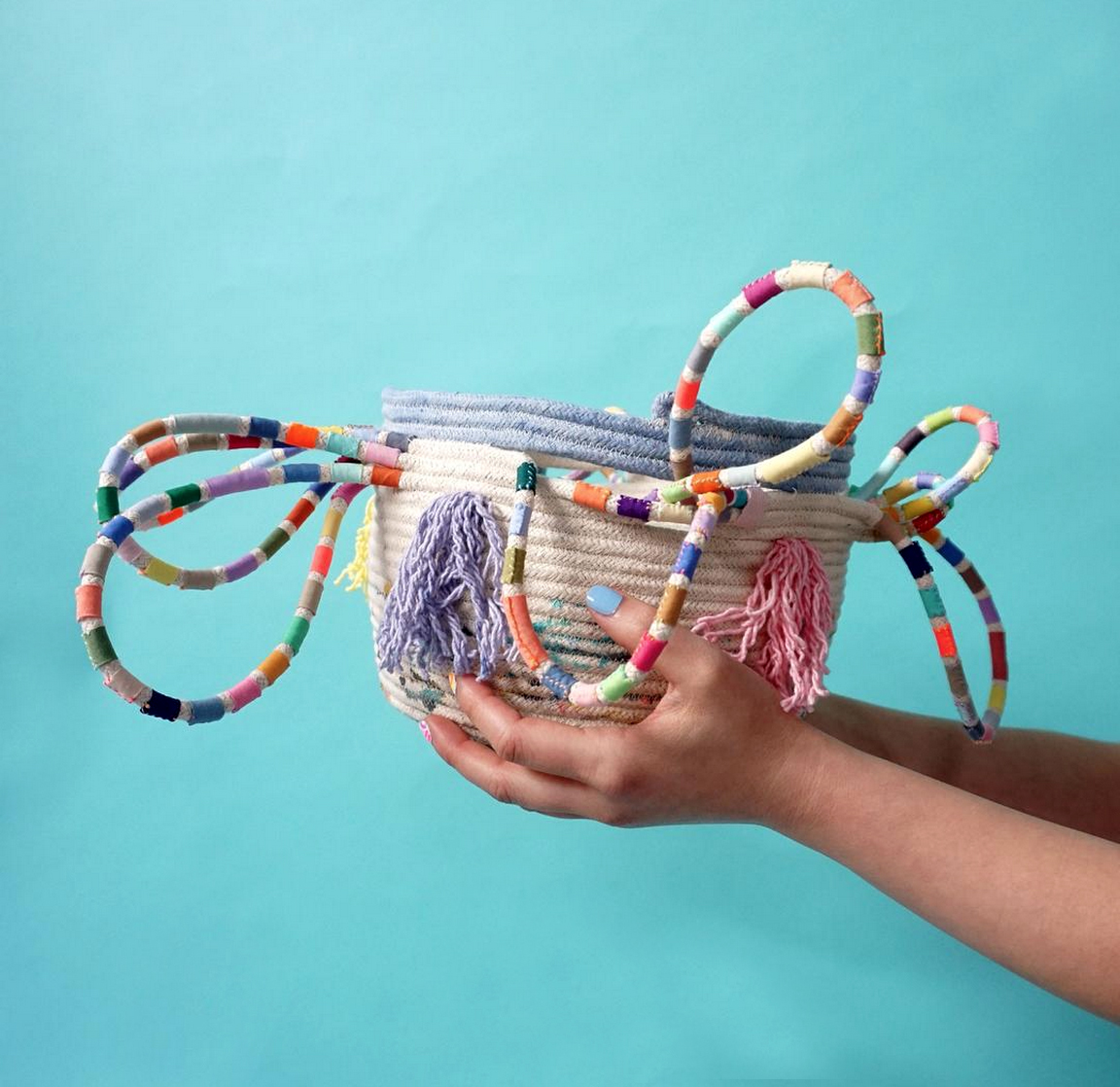 We also have plans to feature the Melbourne artist and basket-maker Gemma Patford in the near future, but for now we couldn't resist sharing this Instagram photo of her new collaboration with fellow Aussie artist Shuh Lee, which we hope to see more of extremely soon.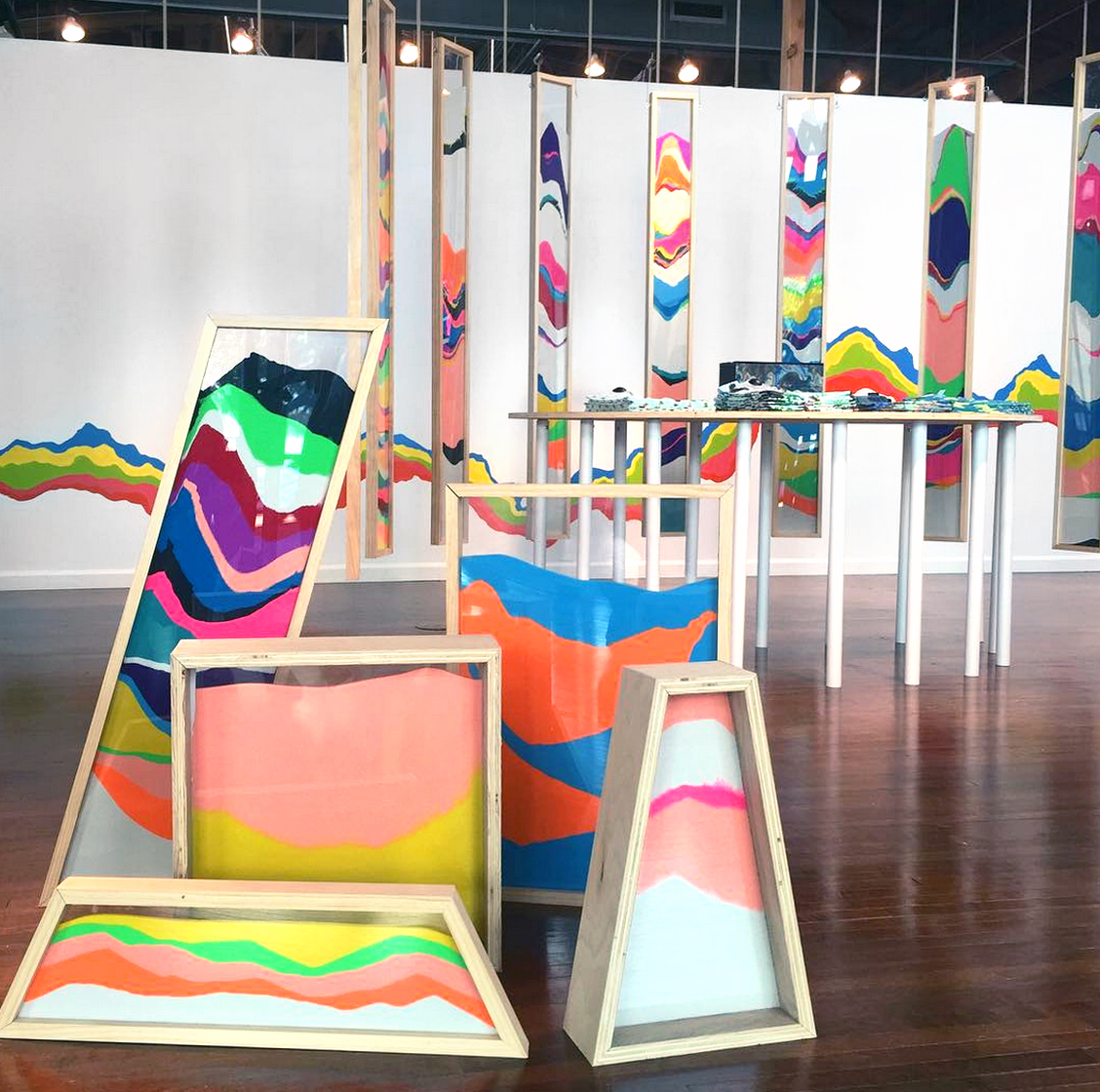 A little over a year ago, when the marbling obsession was still in full swing, we made a two-thirds-serious, one-third-sarcastic prediction that sand art would be the next big decorative motif — the wavy lines, the bright colors, the '80s nostalgia. Well, this week we were finally vindicated, with the opening of the LA brand Clashist's pop-up at Space 15 Twenty last night, pictured in the Instagram pic above. On Saturday, August 8 the studio is even hosting a sand-art-making workshop. Never doubt the Sight Unseen genius, folks.
'80s Moments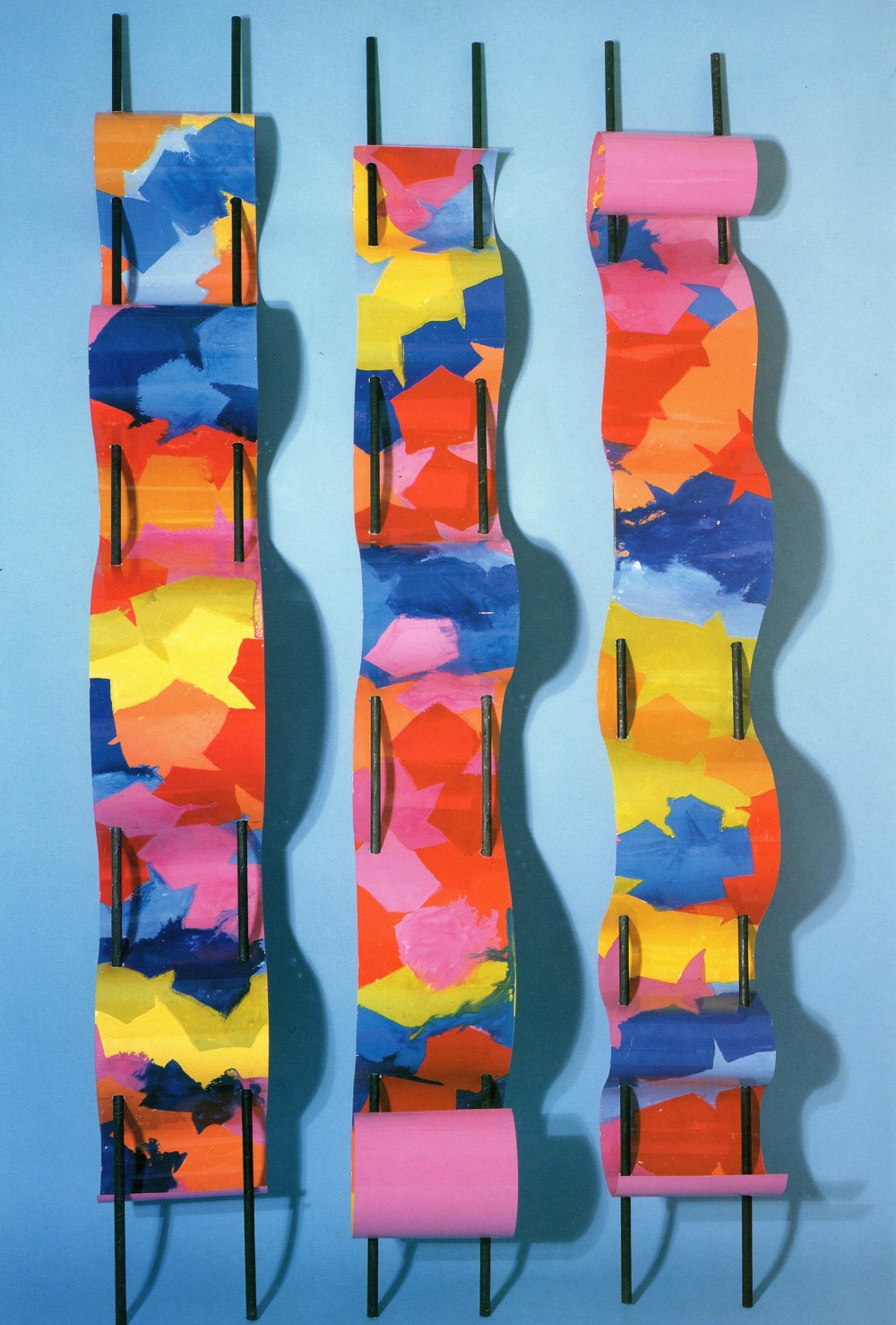 Our biggest trend-forecasting achievement so far, of course, was being on top of the Memphis/post-modernism revival before anyone else was. We're getting a little sick of it, and you'll likely be seeing less of it in these pages in the future. But for now we might as well share two related finds we still found ourselves enjoying this week, starting with a piece that's actually from the '80s — the work of the late New York sculptor Dorothy Gillespie, who was basically the Dale Chihuly of metal. The piece above was made in 1987.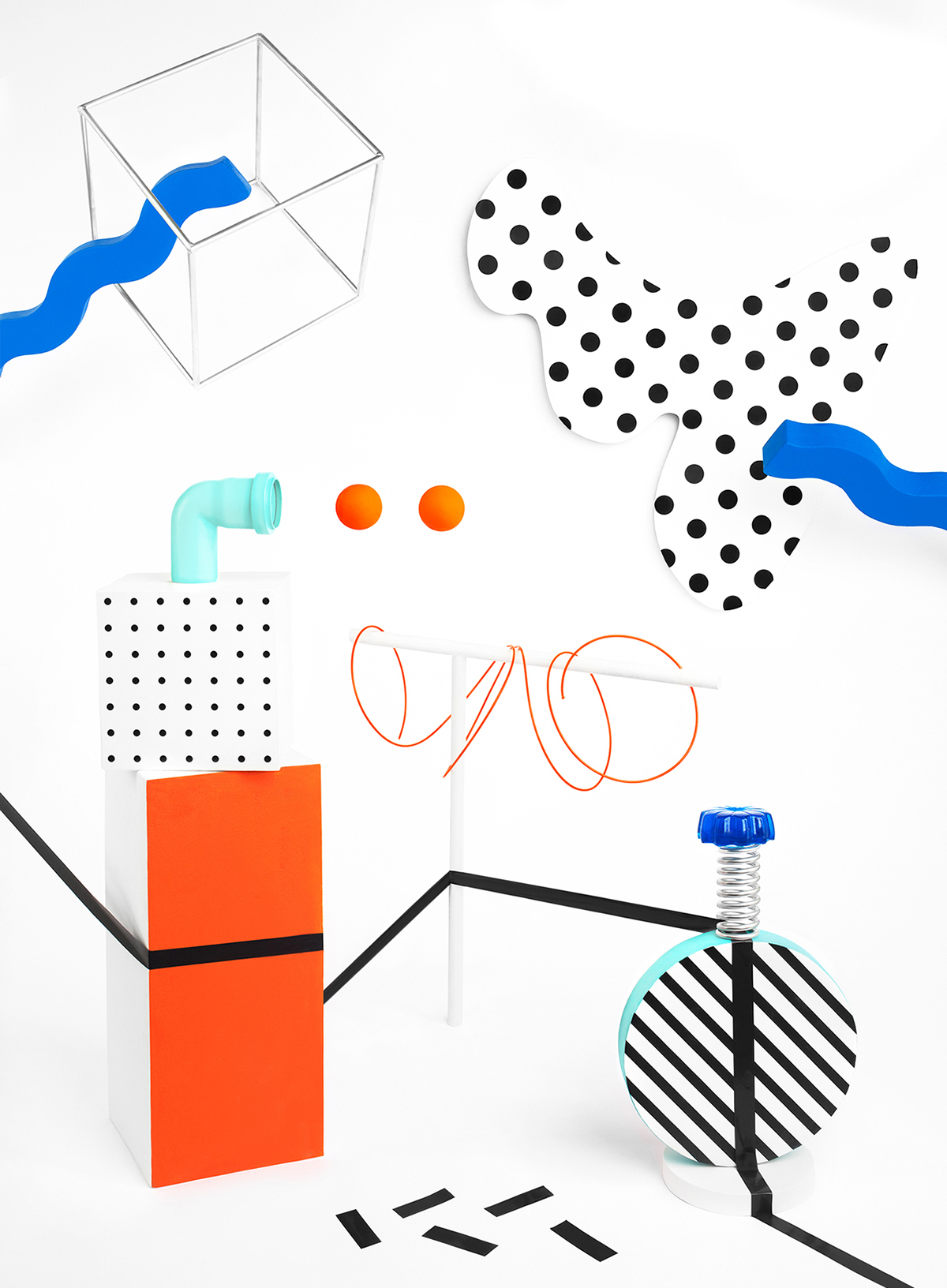 Merely inspired by the era is the portfolio of the up-and-coming Russian graphics studio A-2-O, which It's Nice That tipped us off to this week. We especially liked its identity work, pictured above, for an "interactive musical playground" called Playtronica.