03.01.15
Week of February 23, 2015
A weekly Saturday recap to share with you our favorite links, discoveries, exhibitions, and more from the past seven days. This week: long-awaited collections from two of our favorite designers, a new exhibition and book from the doyenne of Memphis, and a serious contender for the best watering can we've ever seen.
Discoveries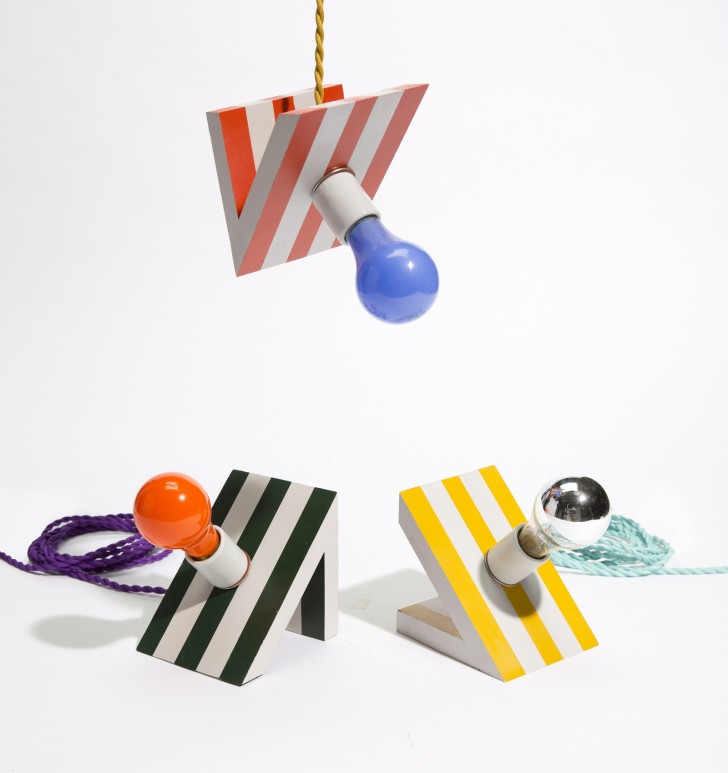 For the past few years, Philadelphia-based designer Brendan Timmins has worked full-time as a stylist — both for Urban Outfitters and on his own — meaning that new products from his studio have been few and far between. But somehow that's working for him — whenever Timmins releases an object into the world, it feels so perfectly inevitable and on trend, it's as if it was always meant to be. Case in point: Timmins's latest Fundamental Lamp, which he tossed off for a gift shop opening later this week at Red Bull Studios in New York, but which we might have to snag for our own storefront. So good.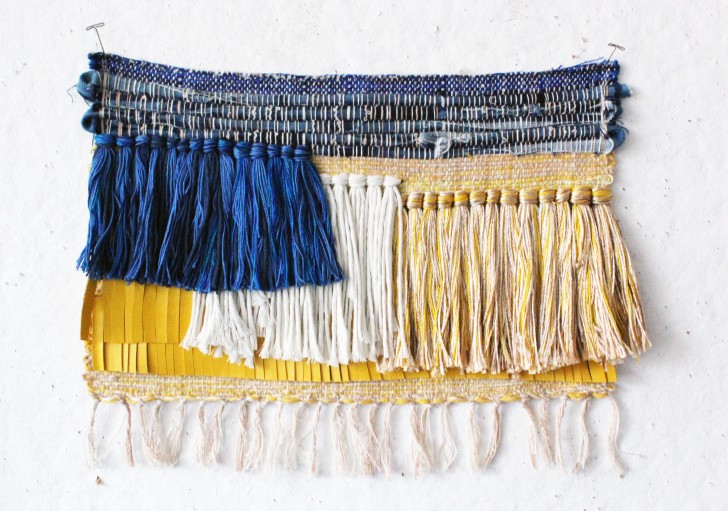 We've long been fascinated by the work Joanna Williams does at Kneeland Co, a Los Angeles studio and research library that provides visual inspiration to the fashion and interiors industries, via vintage textiles, old wallpaper sample books, Turkish blankets, and the like. Her latest source is a series of swatches commissioned from LA textile artist Janelle Pietrzak, who wove together mixed materials including leather, wool, indigo dyed denim, and cotton. "In creating each piece, Janelle explored ideas on how to make a rich, inspiring, tactile textile — but also something that felt wearable, approaching each swatch as if she were designing a garment," Williams says. "The color palette set the stage, followed by contrasting textures and different techniques that would allow designers to use the swatch as is, or single out the elements they feel are the most relevant to their collection."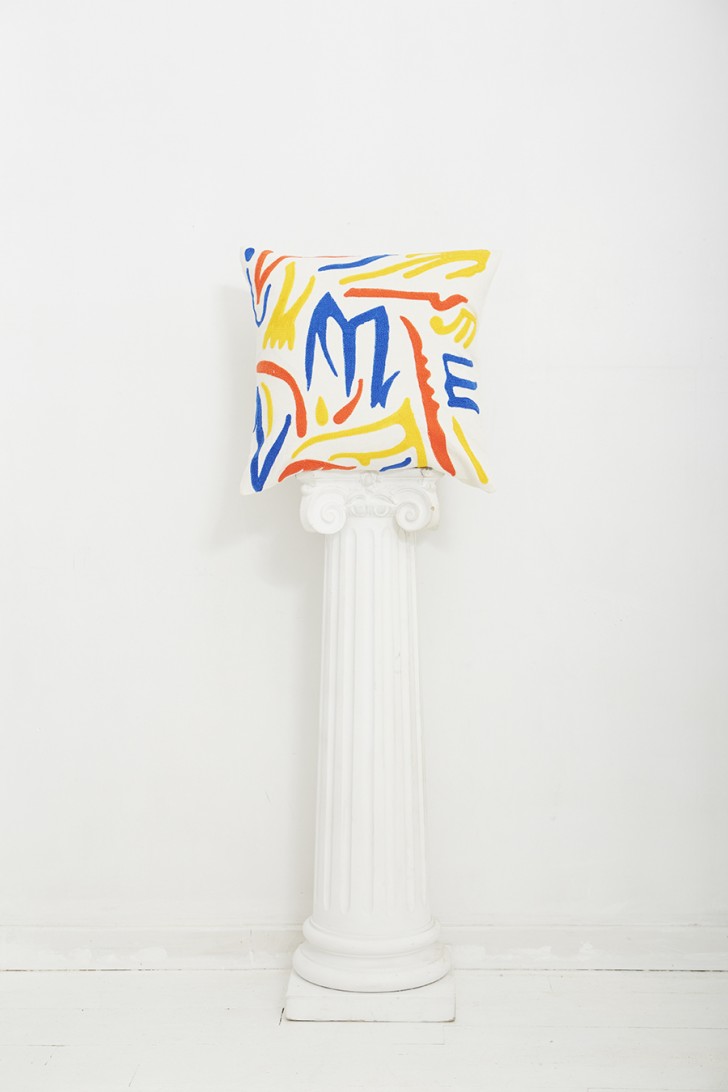 Brooklyn-based rug maker Aelfie Oudghiri is becoming a one-stop shop for all things textile: First came embroidered pillows of her own design, then duvet covers and dyed sheepskins. Now she's commissioned a series of limited-edition pillows from 10 artists around the world, including Atelier Bingo, Eyebodega, and Morgan Blair, whose Matisse-like edition is shown above.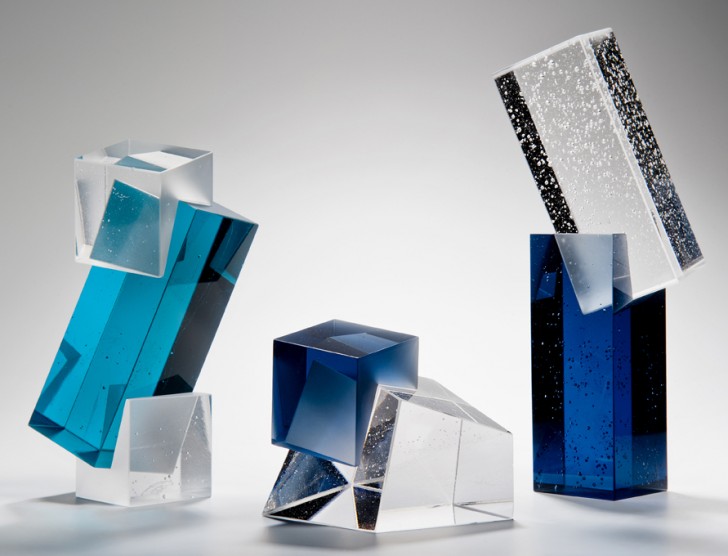 We've had cast glass on the brain ever since our Dewain Valentine story a few weeks back. Our latest obsessions is Heike Brachlow, a German-born RCA grad who builds her glass sculptures into improbable geometric stacks. Definitely one to watch.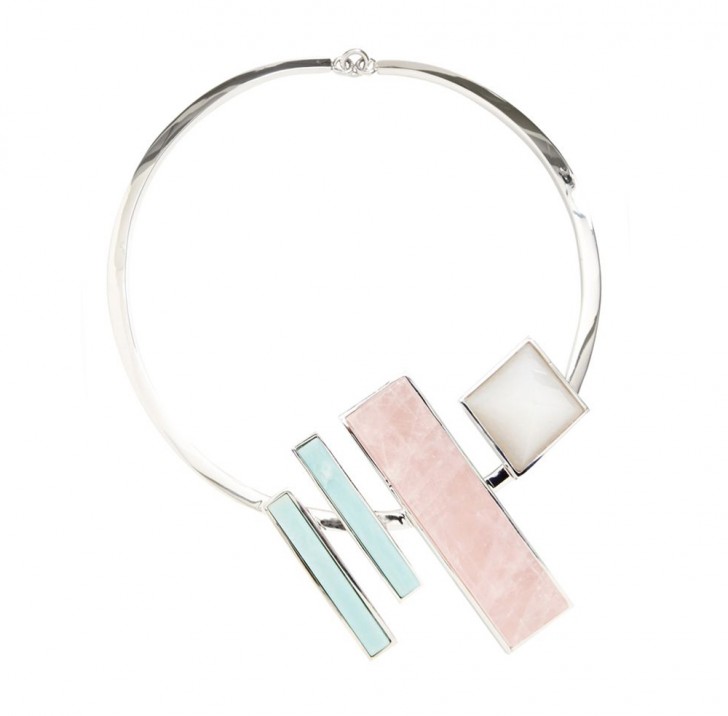 We don't typically post about high fashion, but we're kind of over the moon about the perfect palette of this rose quartz and amazonite Eddie Borgo necklace — not to mention the lookbook shots that accompany it. You can't tell in this picture, but that white stone isn't a square — it's a badass pyramid protruding from your collar.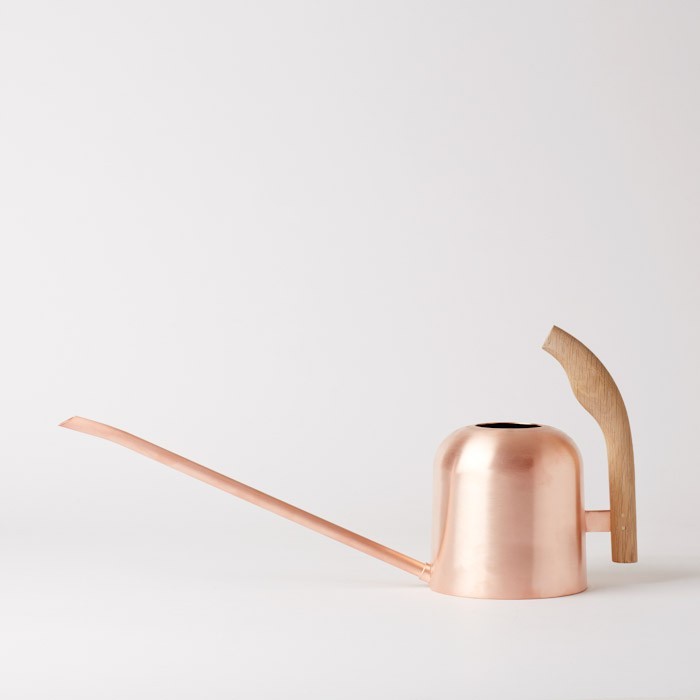 We kind of thought this was the end-all, be-all of watering cans, but a new copper or brass beauty from Norwegian firm Anderssen & Voll for the Toronto store Mjolk is giving it a serious run for its money. The body is made by Harnisch, a fourth-generation Danish metal workshop, while the handle is made from locally sourced Canadian hardwood.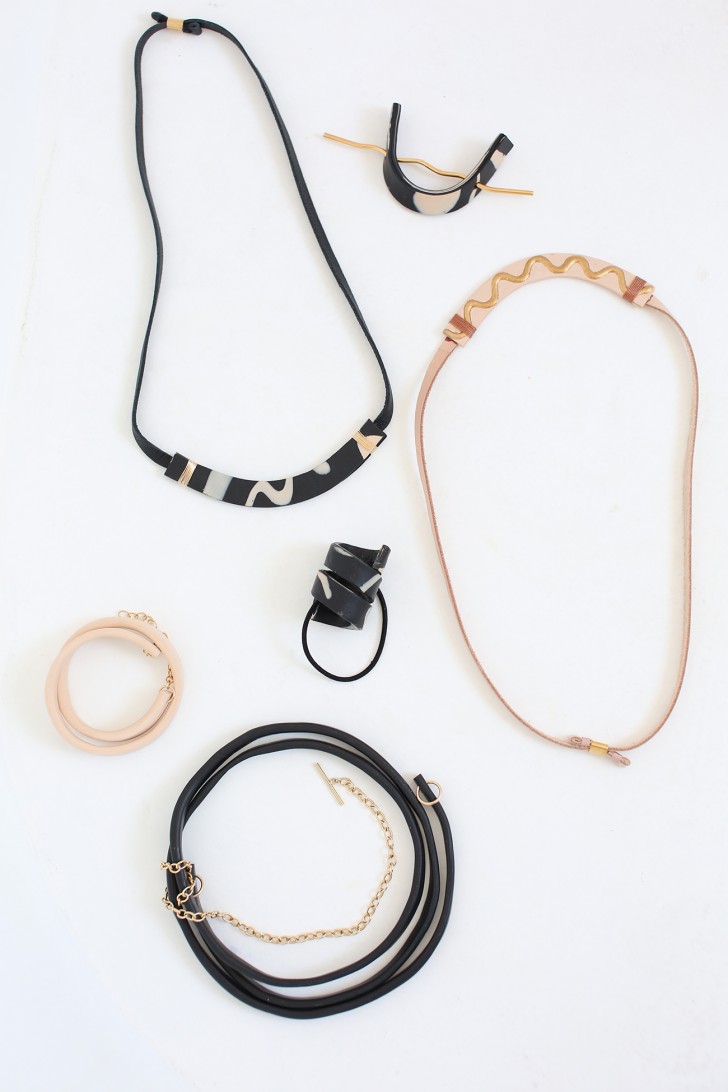 In our wanderings around Capsule last week, we ran into our old friend Sonya Gallardo of HighLow Jewelry, whose new collection was well worth the long wait. Our favorites are the Gesto pieces above, for which she cuts out shapes from light-colored polymer clay then rolls them into a black base, exaggerating and abstracting the original forms.
Exhibitions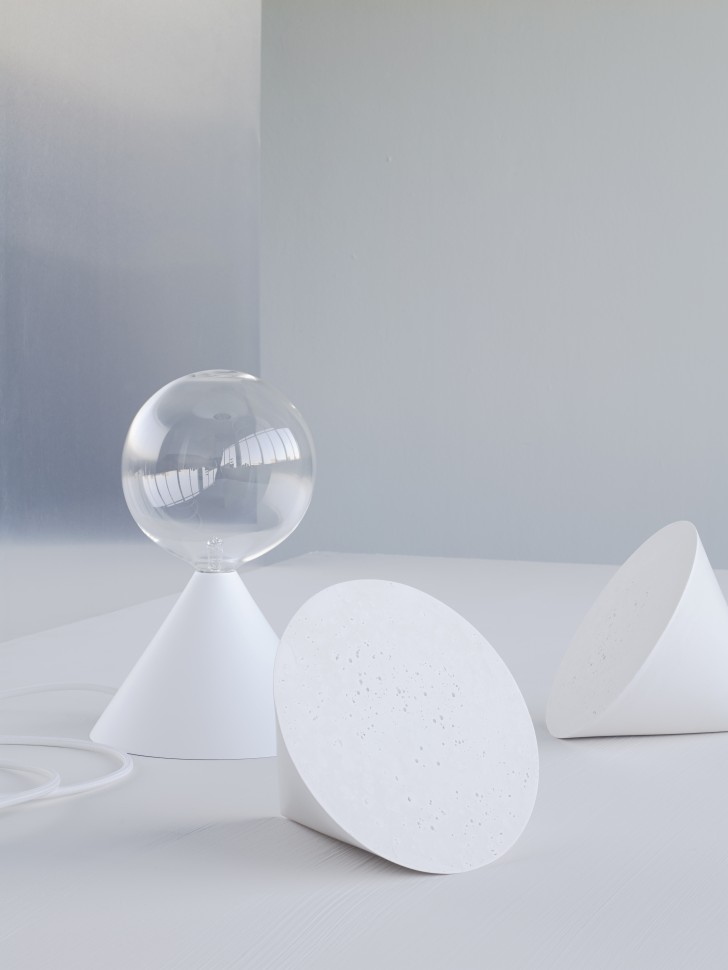 In Copenhagen, these Cone lights are a nice, clean-lined take on classic geometry from Swedish studio Studio Vit, on view gallery Etage Projects, which also shows Sight Unseen favorites like Jo Nagasaka, Fredrik Paulsen, and Eva Berendes.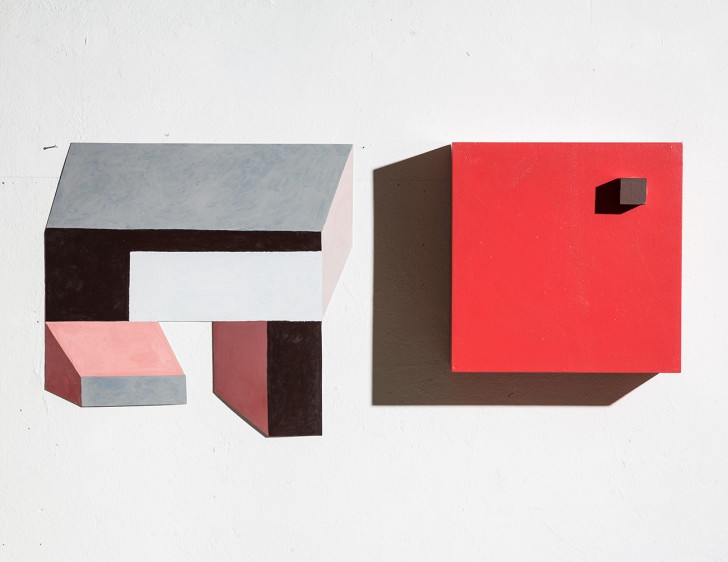 In New York, the Chelsea design store Chamber debuted a new series by Nathalie du Pasquier, consisting of "kits," made up of a real, three-dimensional object paired with a painted trompe l'oeil, "the two elements existing as a couple." The Thursday night opening also celebrated the release of du Pasquier's latest book, designed by Omar Sosa of Apartamento.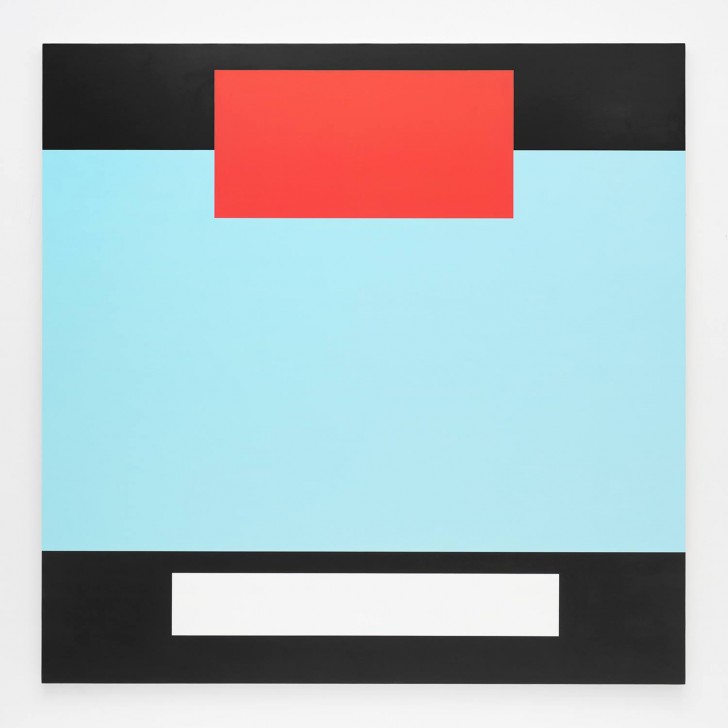 And in Brussels, the Galerie Rodolphe Janssen hosts New York artist Nick Darmstaedter, whose exhibition "Napster" finds the artist creating oil paintings inspired by the cover designs of albums by musicians who, like Napster founder Shawn Fanning, began their careers on the fringes of the mainstream: Metallica, X, Capone-N-Noreaga, and N.W.A. "Darmstaedter's flat, bright hues and minimal compositions are based on the original record packagings of these influential albums. Translating their text and graphics into clean, precise form, the paintings sterilize the covers' original imagery."
Links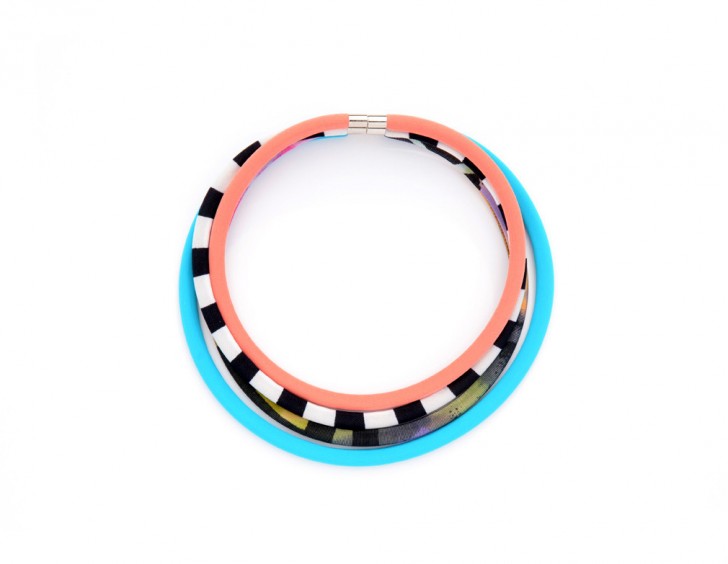 We're always happy to come across a new, well-curated online shop, and we were especially glad to see the new Ryze Project, which features many European makers with whom we were previously unfamiliar. Super digging this bundled necklace by the Turkish studio Tar Tar; the jewelry section in general is top-notch!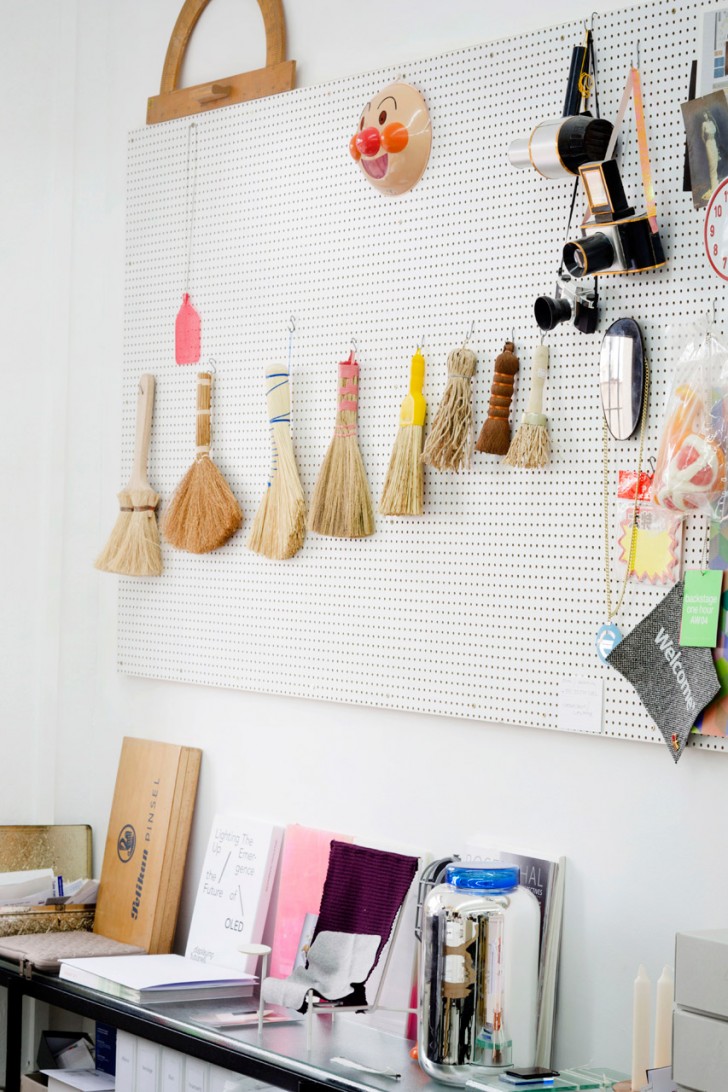 We stumbled across two articles this week that made us swell with pride at how far the subjects have come since we covered them way back in the early days of Sight Unseen. The first was a glimpse on Design Milk inside the Offenbach studio German designer Sebastian Herkner, who we discovered at Salone Satellite way back in 2009.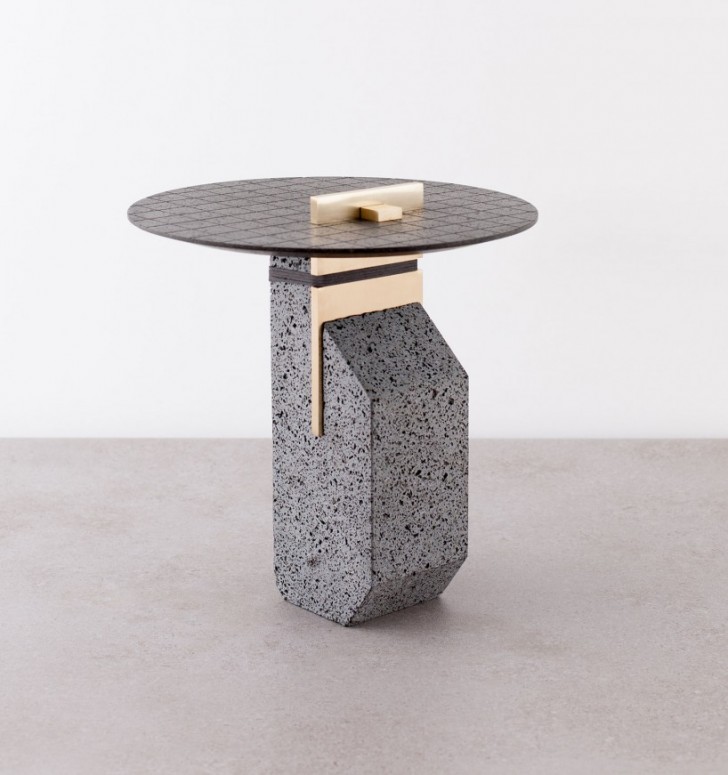 The second was an interview on Designboom with Formafantasma, who we came across even earlier in their career — we first interviewed Simone in the workshop of their Master's program at Design Academy Eindhoven. This week the two are featured speakers at the Design Indaba conference in Cape Town.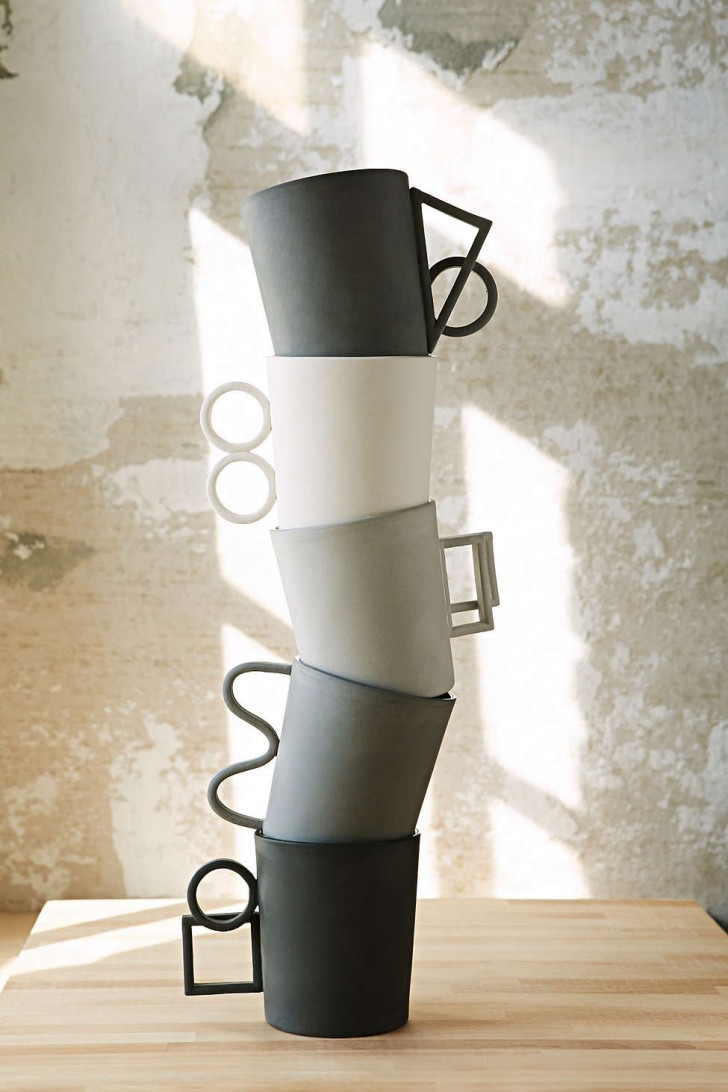 We featured these new slipcast Ian Anderson mugs in our Capsule preview last week but we had to share this cute image now that they're posted for sale on Urban Outfitters. The UO blog also featured a lengthy look into Anderson's process this week.