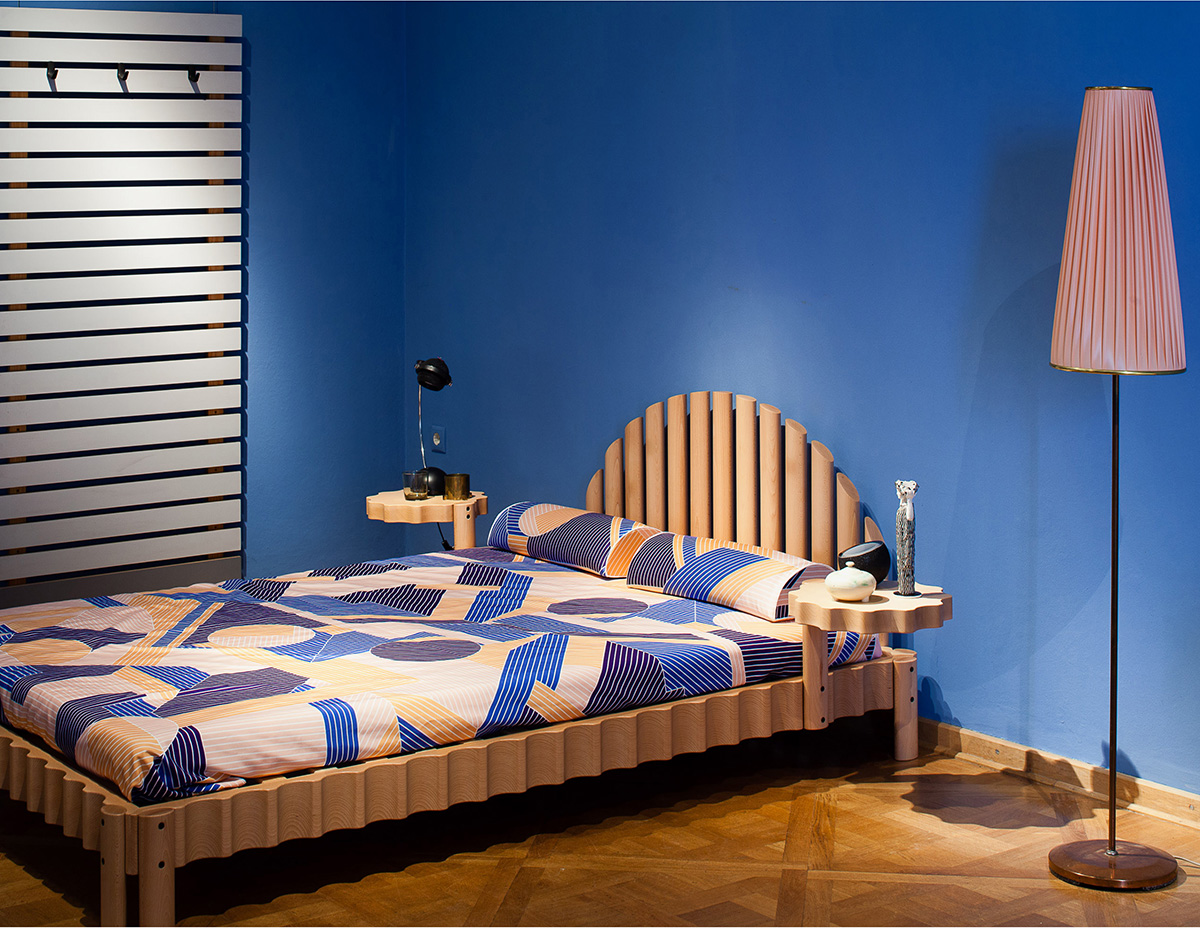 A weekly Saturday recap to share with you our favorite links, discoveries, exhibitions, and more from the past seven days. This week: the new ceramics at the top of our wish list, resin and glass tables that channel the California Light and Space movement, and a dream-team collaboration by Philippe Malouin and Bethan Laura Wood, pictured above. 
Discoveries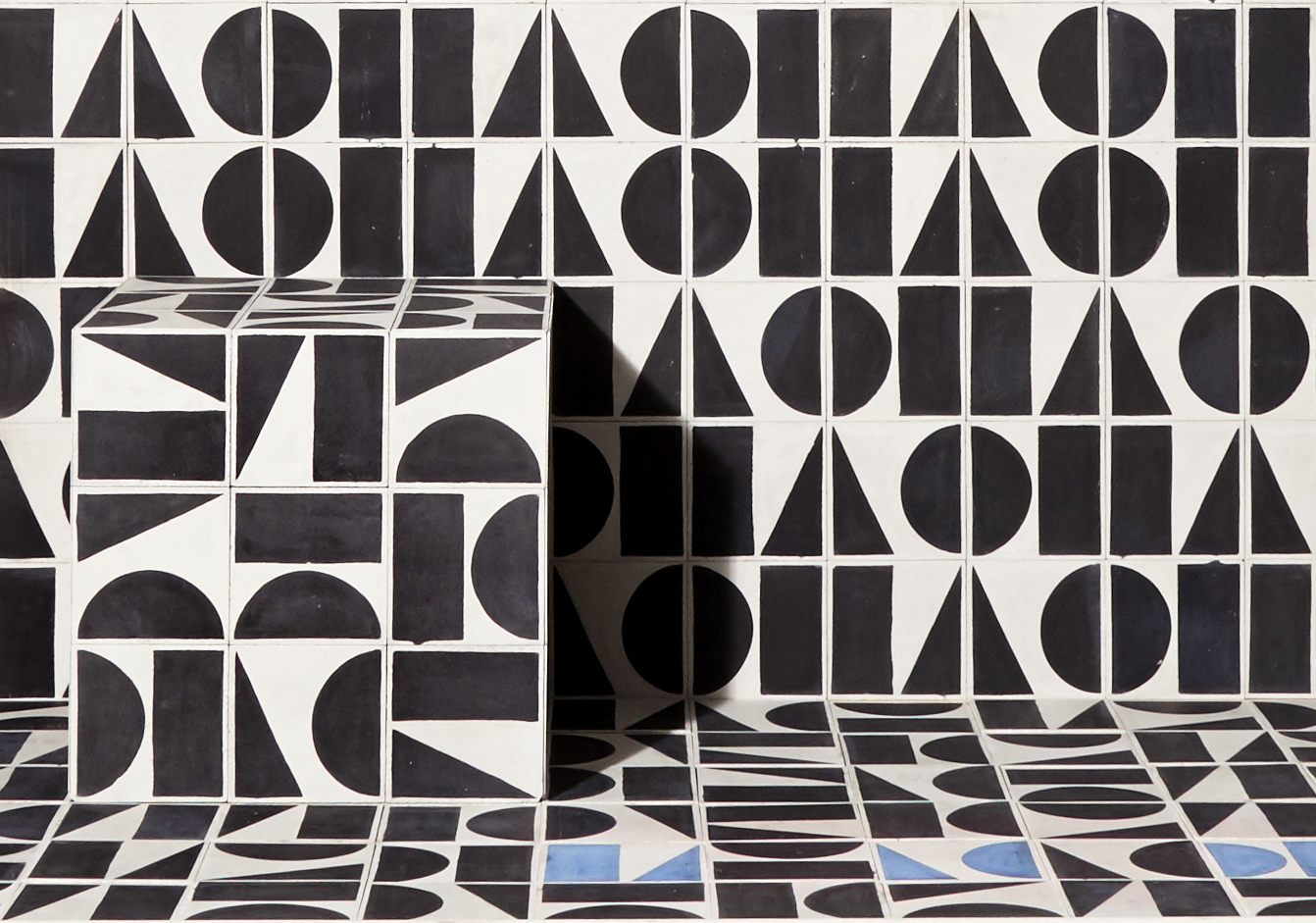 Darkroom, the amazing brick and mortar design boutique in London, sadly closed this month thanks to rent hikes and other nonsense, but the duo behind it are already plotting new ways to keep their project alive. At the London Design Festival in September, they'll present a new series of encaustic geometric tiles and textiles for Bert & May, sneak previewed above.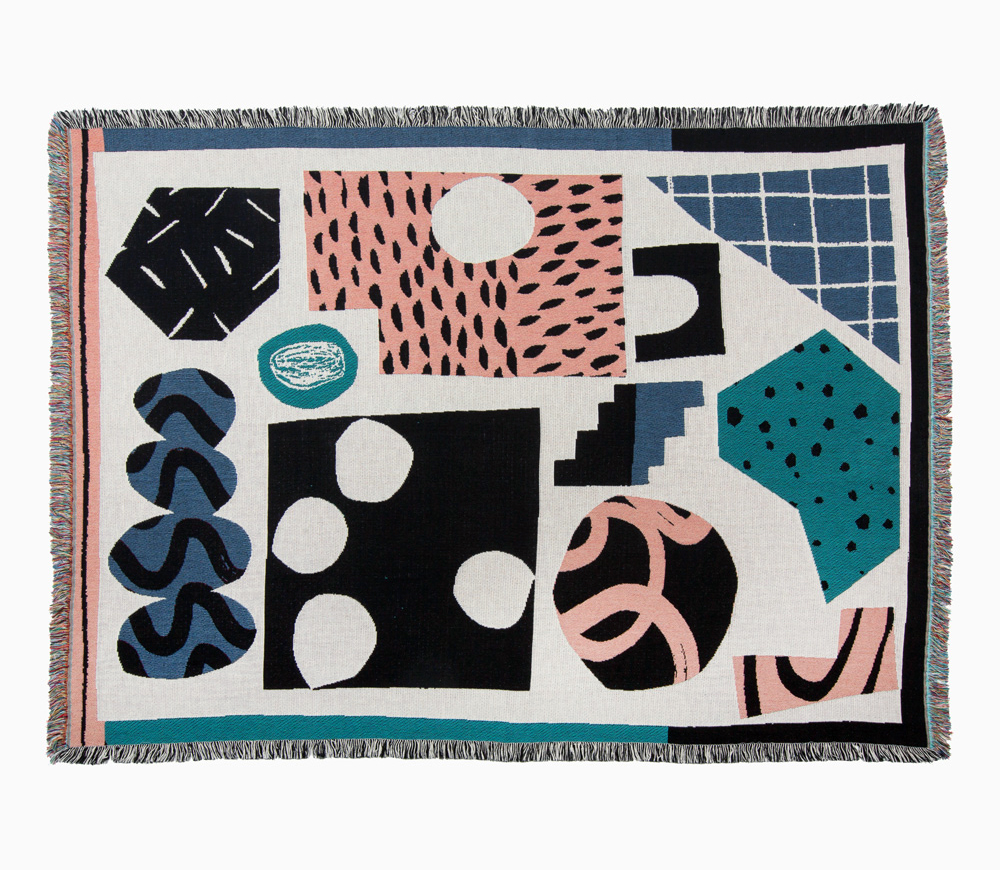 Jill put one of Slowdown Studio's covetable blankets in her gift guide this past December, but she might have to scratch it off her list in favor of the duo's latest release, a collaboration with French illustrators Atelier Bingo, whom we also featured last year. There are two styles, for $220 each — shop them both here.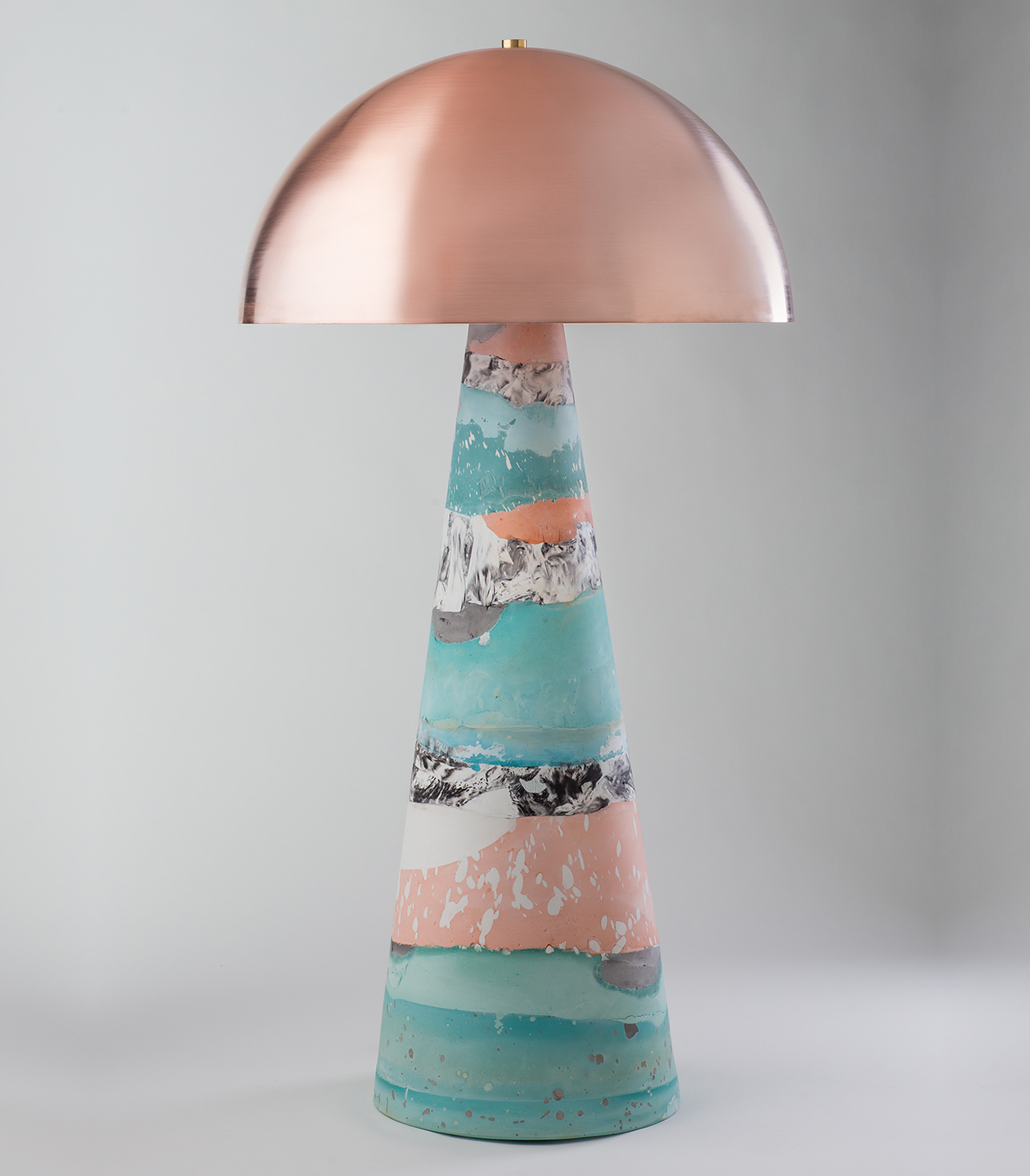 We were just starting to wonder what OFFSITE alums and lighting designers DAMM were up to when a note arrived in our inbox: a new lamp that debuted during NEOCON in Metropolis Magazine's booth for new talents. It's made from gypsum cement that's been pigmented, layered, and topped with a spun-copper shade.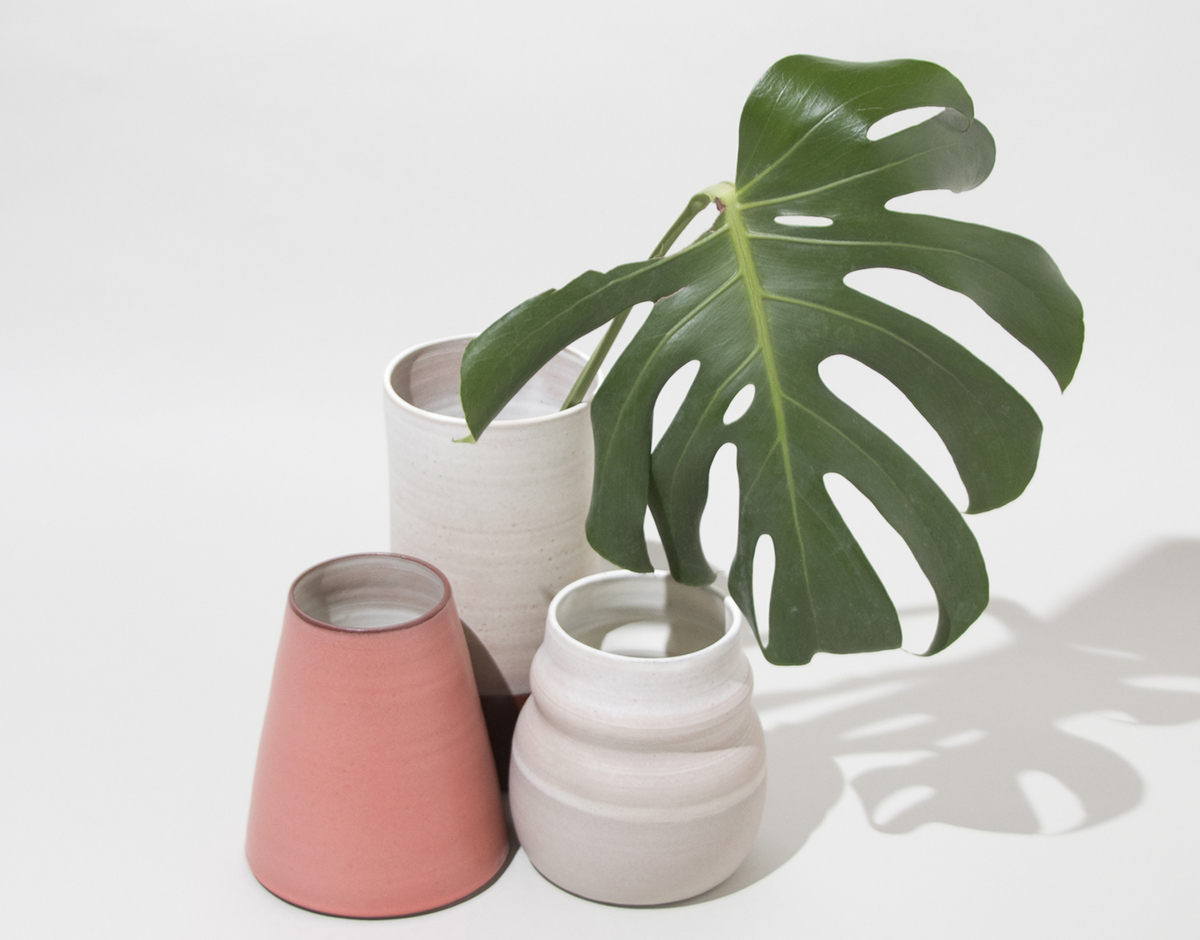 We recently stumbled on these cute (and affordable) vases by Hey Studio at Maven Shop, then discovered that Hey Studio is a new ceramics space in Portland run by Dina No and Alexandria Cummings that will eventually have more practitioners and its own online shop. Something to keep an eye on.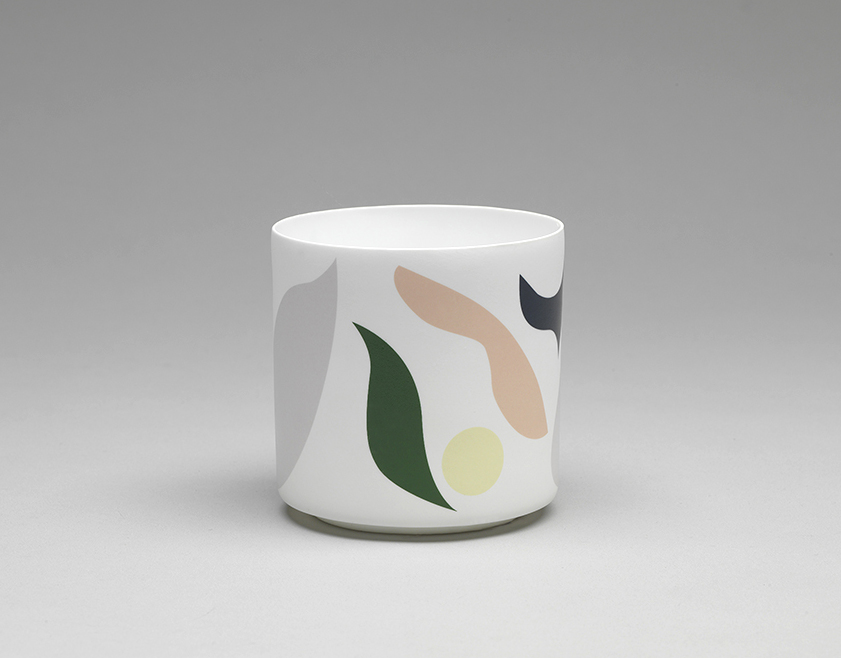 Another random planter find: this tiny plant pot / toothbrush holder / candle holder by Dutch studio Fest, which we spotted at Restored. Solid Matisse cut-outs.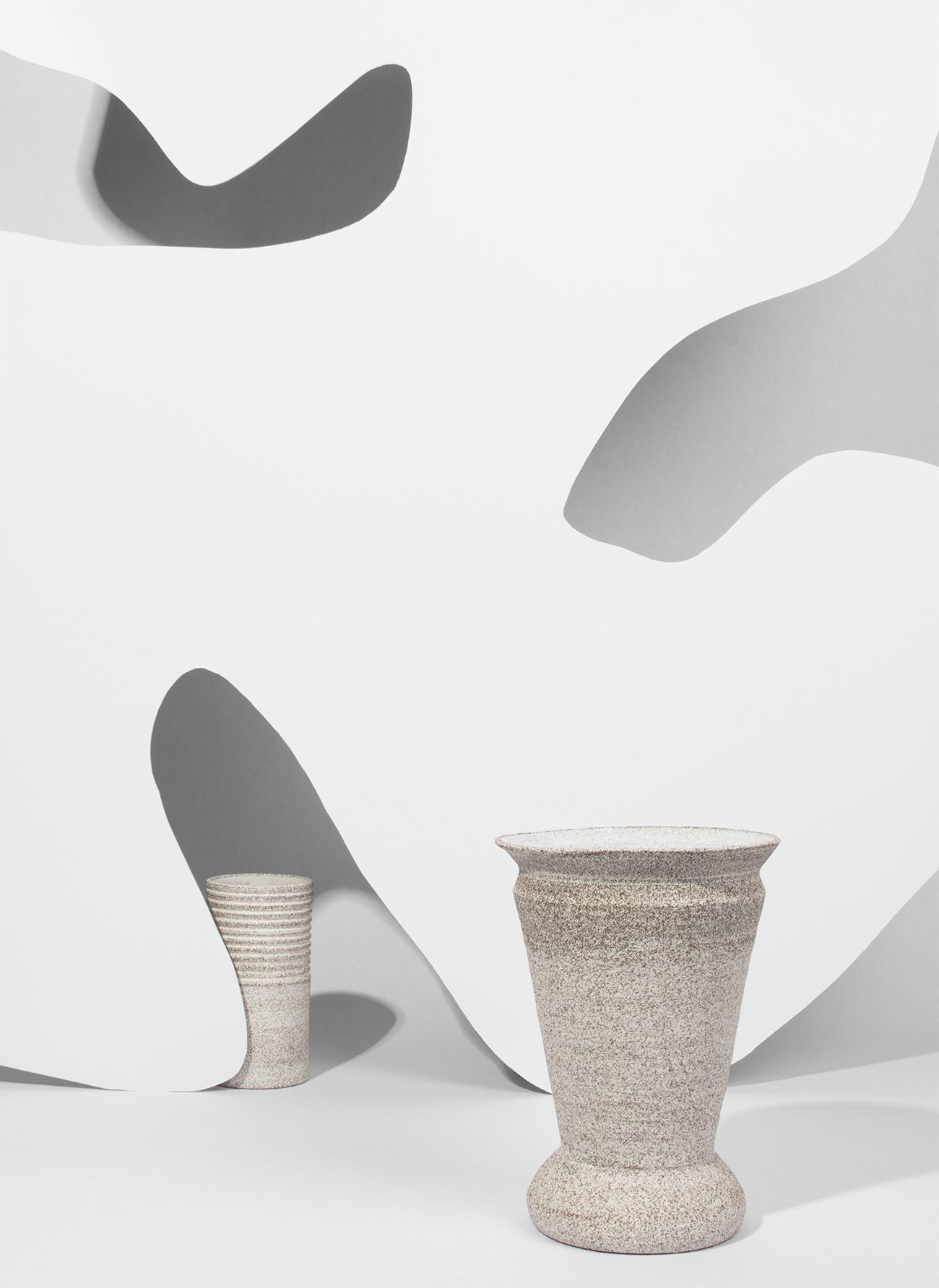 Ditto a series of styled images of new work by ceramicist Natalie Weinberger that we received this week. We're loving her work so much lately — so understated and ancient feeling yet so modern at the same time — that we're planning a bigger story on her very soon. Meanwhile go buy her new vessels here before they sell out.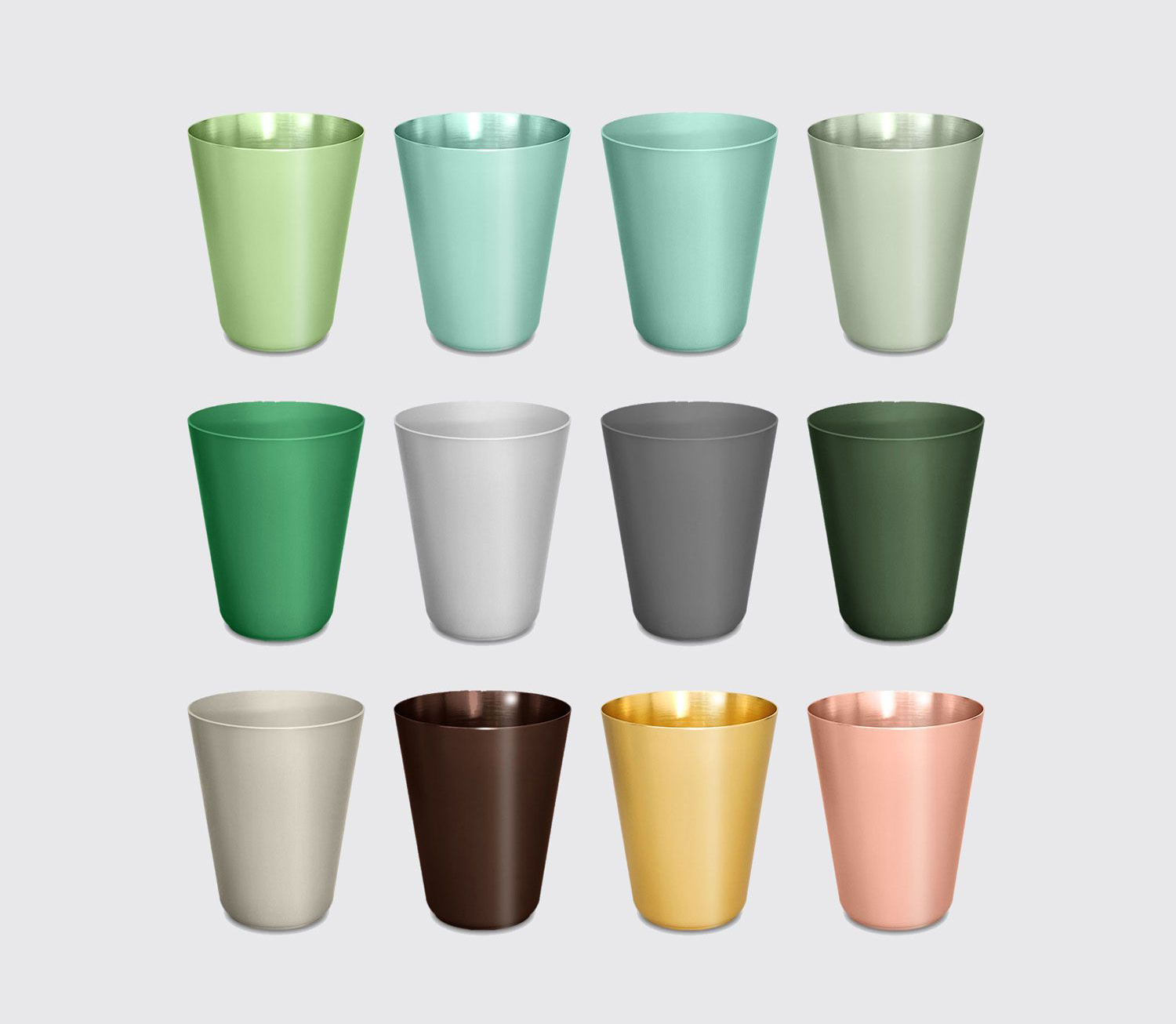 We will always be loyal Kiosk shoppers, but this week we found another holy grail for anonymous design, in this case based in — and focused on the products of — Mexico. Utilitario Mexicano, which is both an online shop and a brick and mortar store in Mexico City, is a quite extensive collection of Mexican-made staples like enamel coffee pots, mortar and pestles, and the colorful $7 aluminum cups pictured above. There's also a really nice copper pitcher for under $100.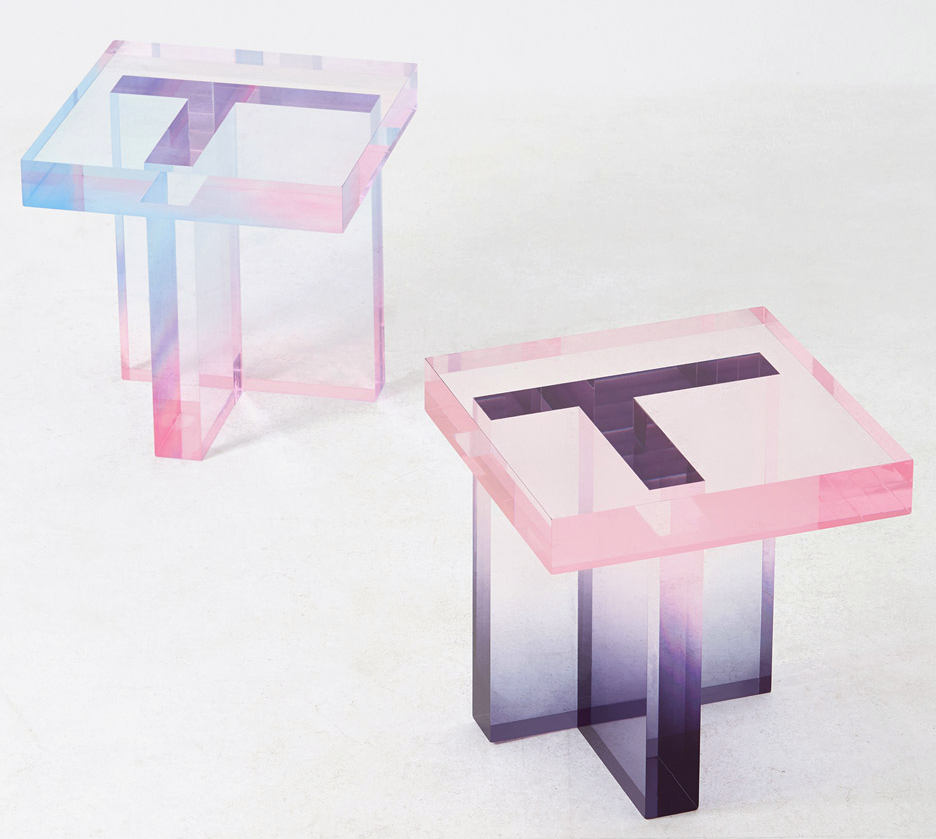 Amazing submission this week from Korean designer Saerom Yoon, who made a pair of ombre-dyed resin tables meant to look like crystal, furthering our theory that Lucite is the new marble.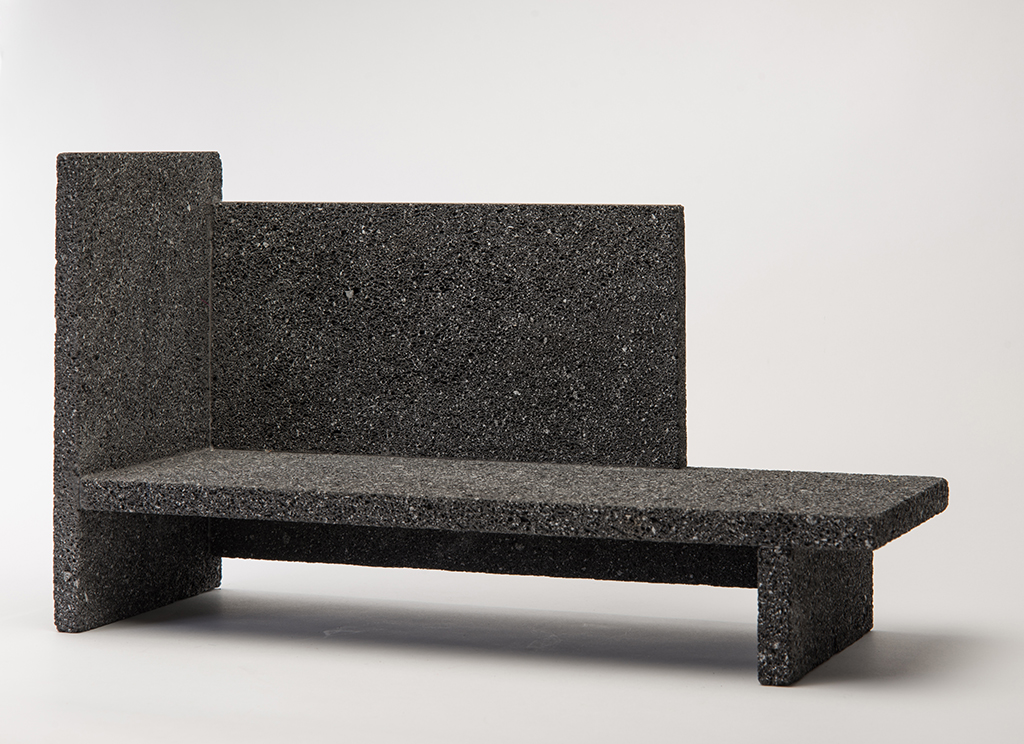 And speaking of trending materials, Mexican studio Peca furthered their experimentation with lava stone this week, launching a nice series of small display shelves by Caterina Moretti.
Villa Noailles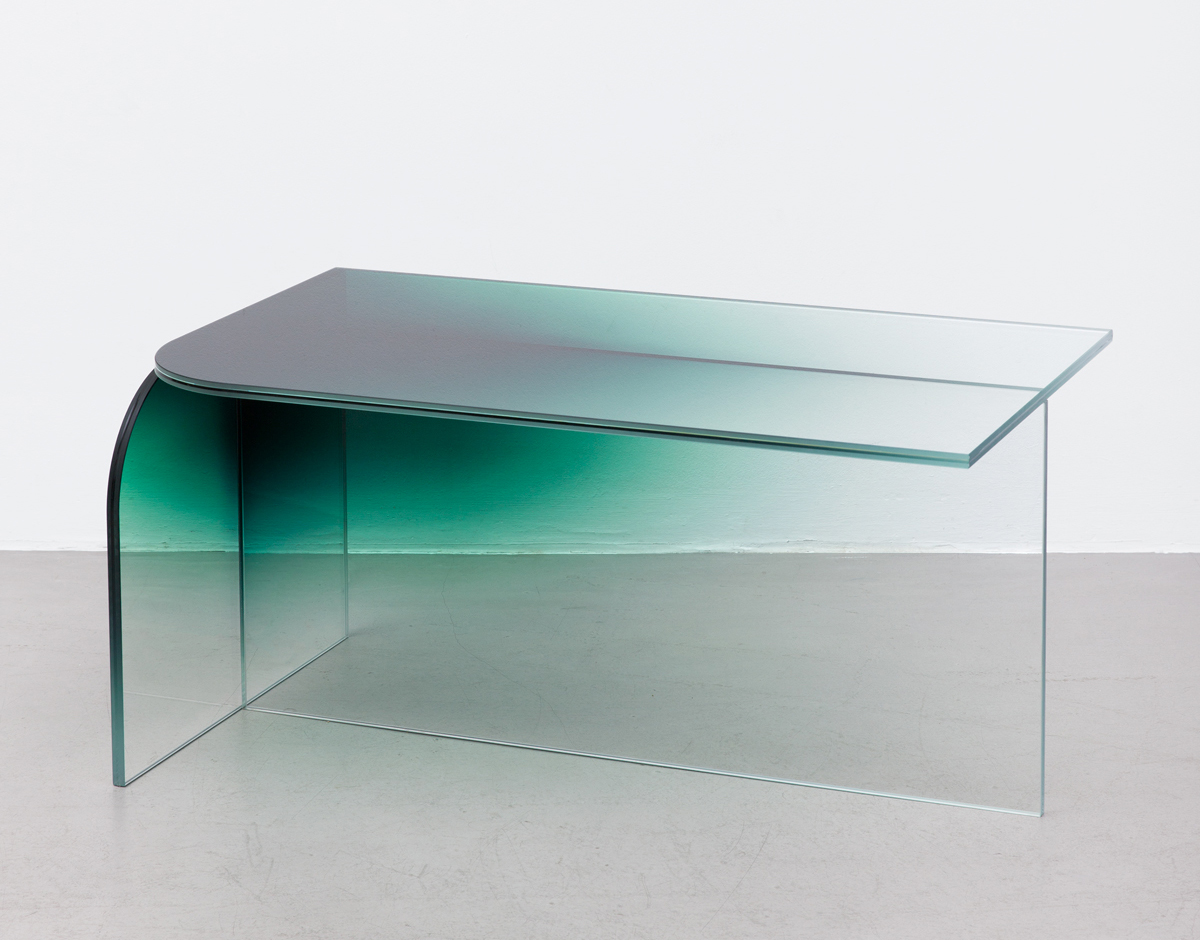 Last Saturday, we had the ridiculous luck to end up in Hyeres, France, where we beelined, of course, for the Villa Noailles — the stunning Robert Mallet Stevens house that's now an incubator for emerging fashion and design. Every year the institution presents Design Parade, a competition and exhibition for young designers that this year included presentations by Max Lamb and Dmitri Bähler, the latter of which we featured last week. Germans Ermičs also showed the new collection he launched in Milan in April, Shaping Colour, which he finally has proper photographs of — see more here.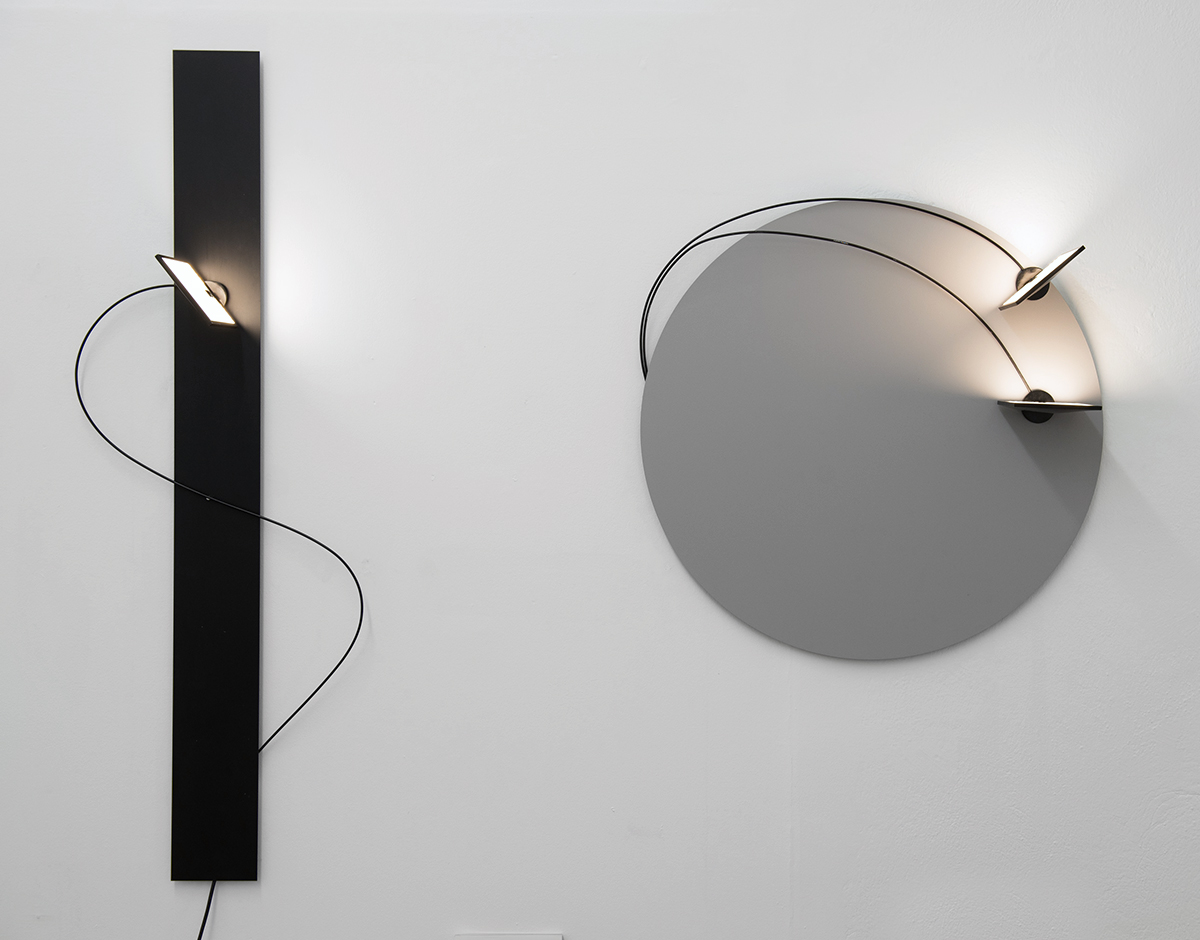 These lamps presented by Cesare Bizzotto and Tobias Nitsche consist of flat, modular lamp heads that can be magnetically positioned anywhere on their metal wall plates, letting the user create artful compositions with both the cords and the light itself.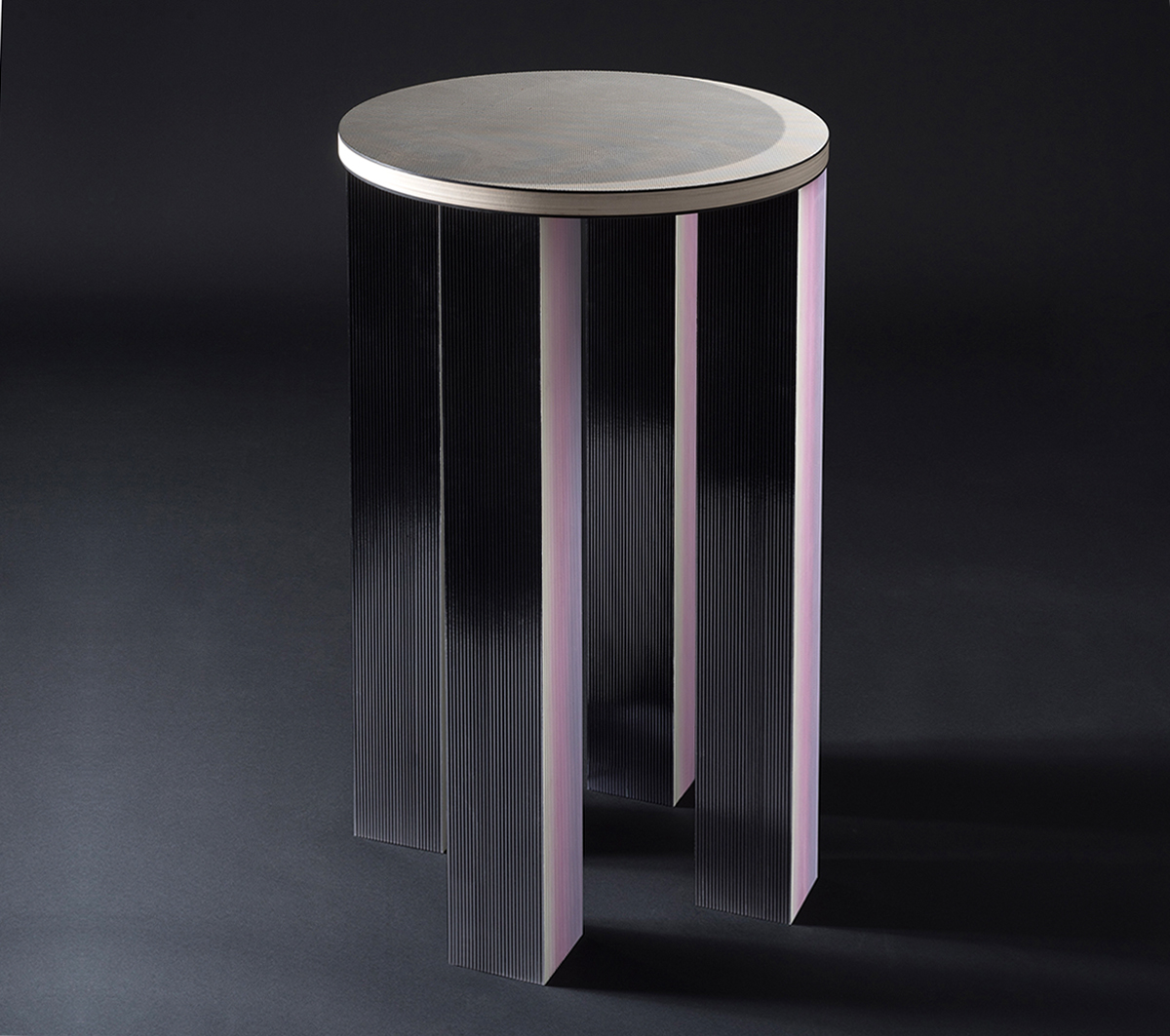 The centerpiece of grand prize winner Pernelle Poyet's project was actually an "alphabet" of shapes, materials, and finishes that one might use to create furniture and objects, but we really liked this veneered stool that had an almost lenticular look.
Exhibitions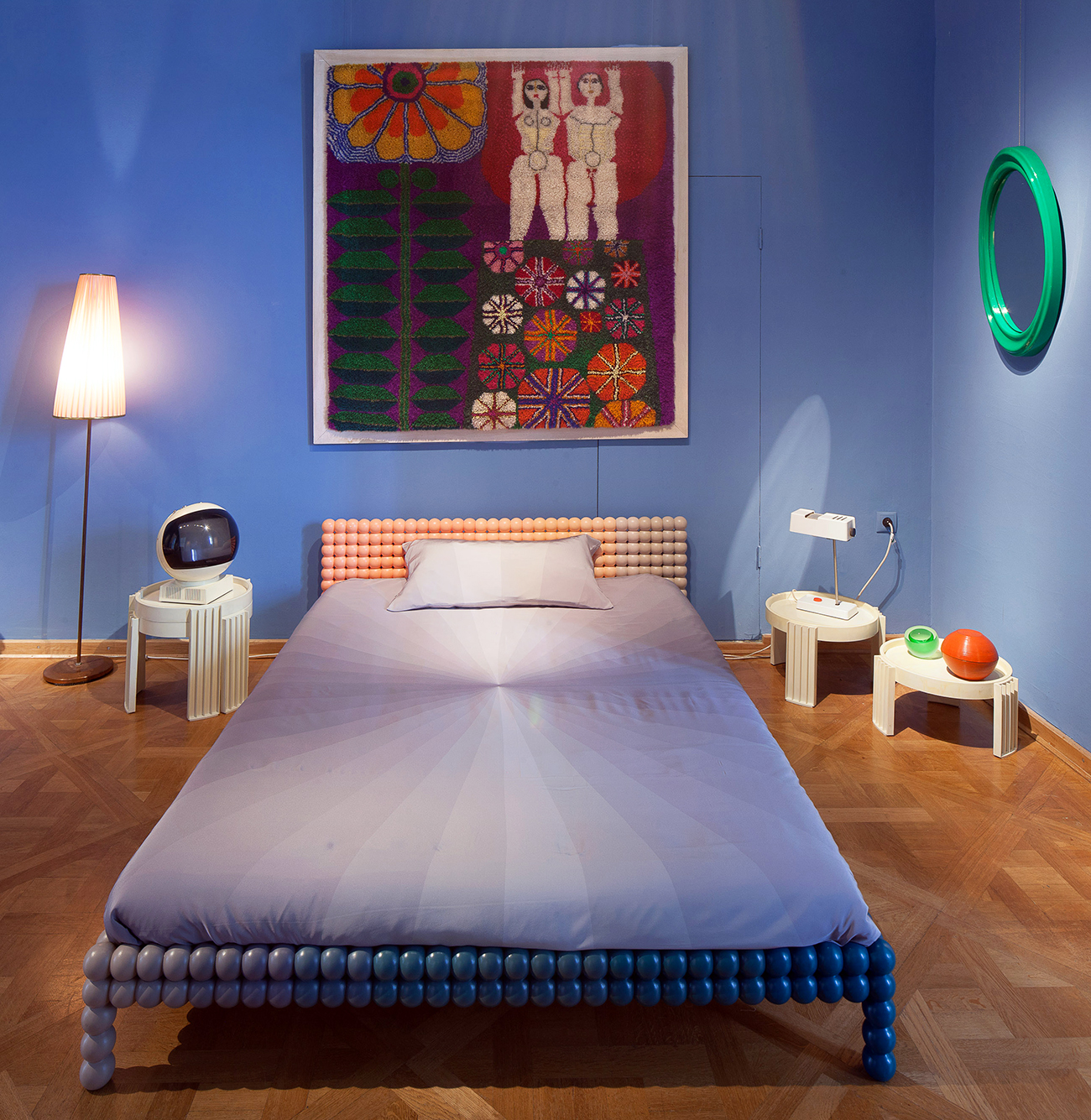 Very cool show on now at the Staatliche Kunstsammlungen in Dresden curated by Tulga Beyerle and Maria Cristina Didero, who invited seven designers to create new collaborations in the spirit of friendship. For "Friends + Design," Tomas Alonso worked with Matthias Hahn, while Richard Hutten teamed up with Jerszy Seymour and Michael Young; Philippe Malouin and Bethan Laura Wood each created a bed for the other, then styled them out for the installation into the vignette above (Wood) and at top (Malouin). More images here!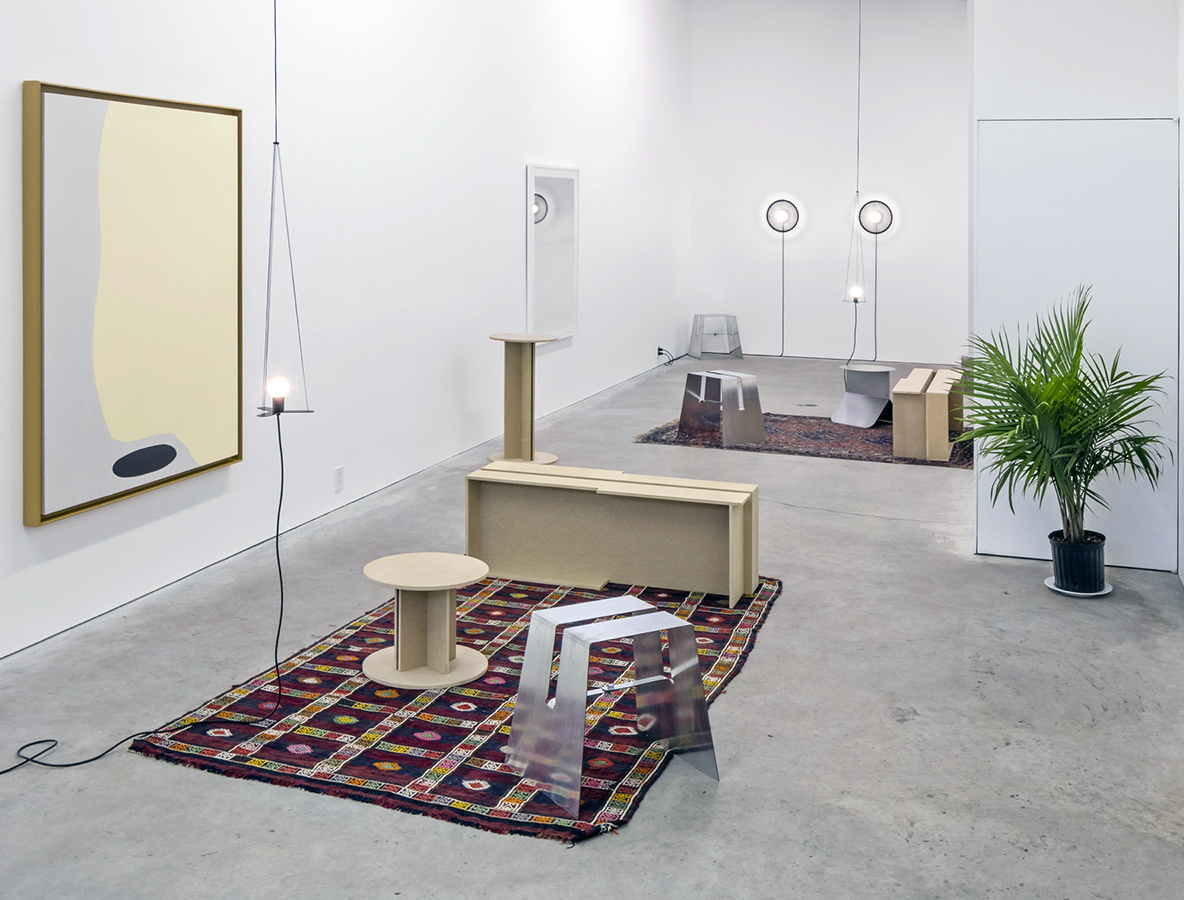 We like the concept behind the show "A Viewing Room," up until August 13 at Susan Hobbs Gallery in Toronto: The gallery directors invited local designers Tom Chung and Mercury Bureau to build a conceptual domestic interior around artworks from its inventory, one of our favorites being the painting Coon Hole, in daylight, 2002 by Sandra Meigs, hanging at left.
Links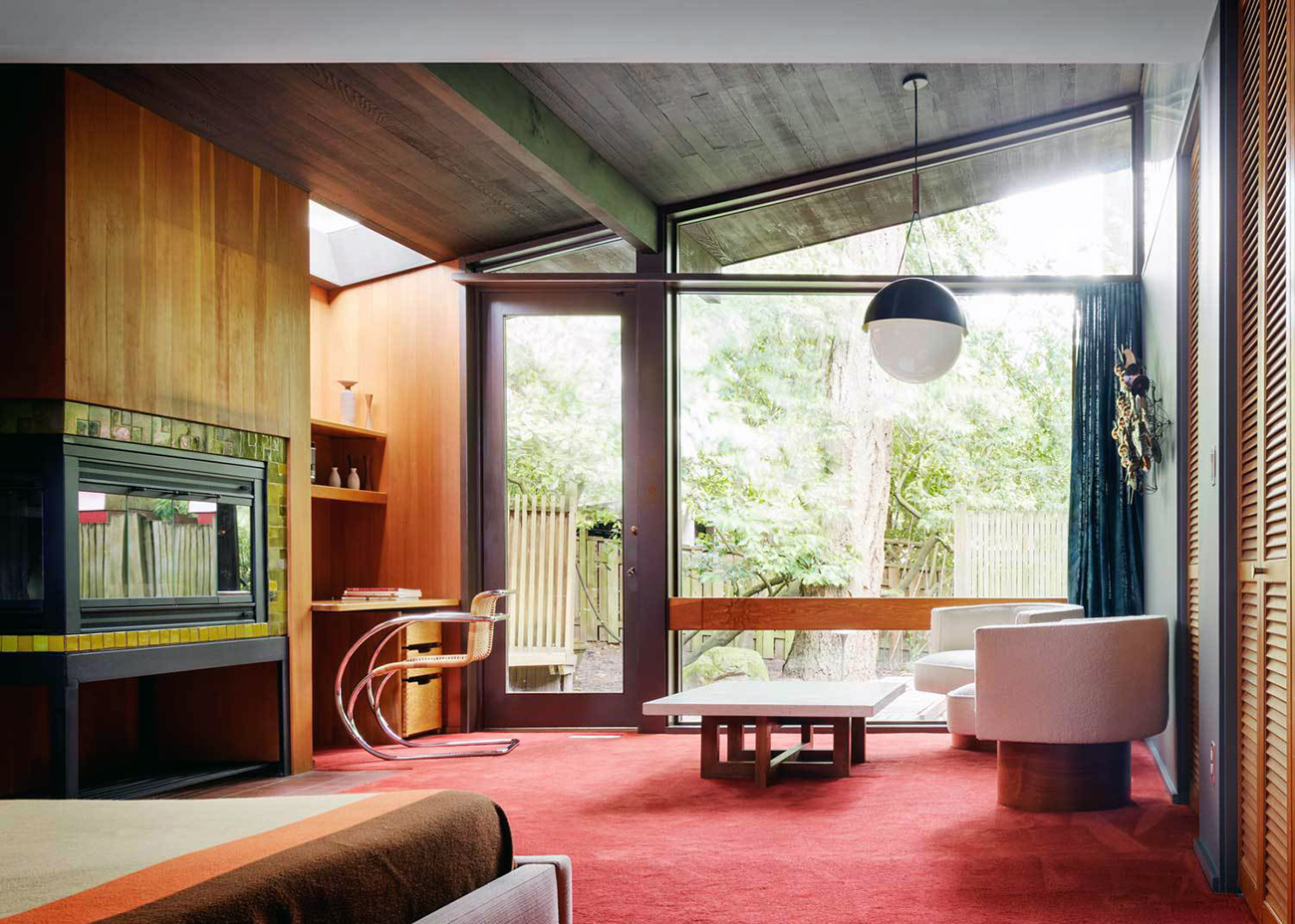 Ever since we started spending more time in L.A., we can't stop obsessing over the thought of someday owning a modest mid-century home with massive windows and an indoor-outdoor feel. Hence why we swooned so hard over this Portland interior renovation by Jessica Helgerson, whom Yelllowtrace interviewed this week. So jealz.