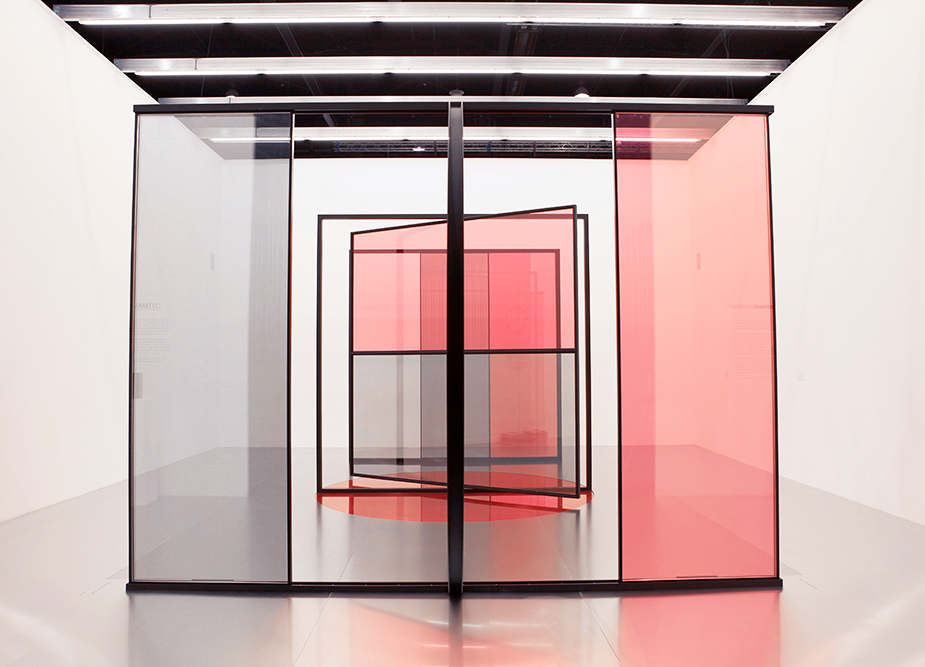 A weekly Saturday recap to share with you our favorite links, discoveries, exhibitions, and more from the past seven days. This week: a lamp inspired by planets, furniture inspired by mountains, and a children's line that's just flat-out inspiring.
Discoveries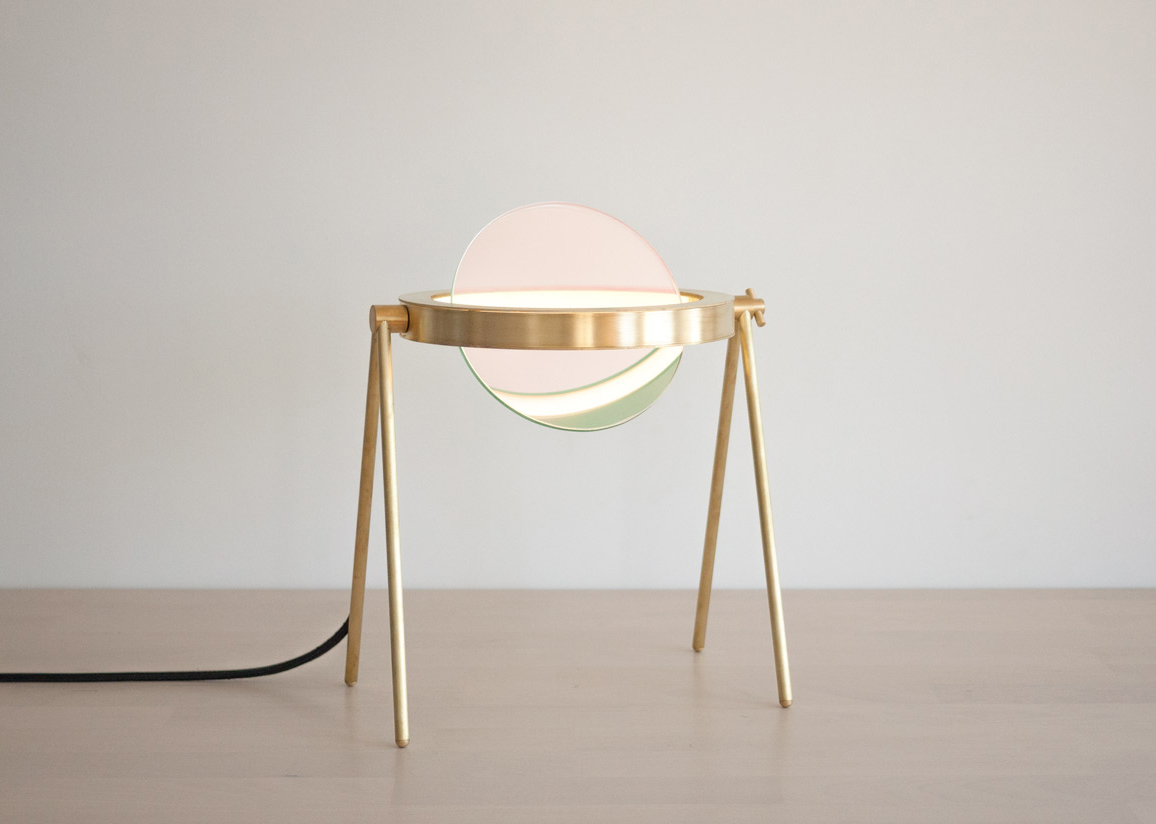 Recently launched design studio Trueing's new website does a great job showcasing their first offering, the Janus Table Lamp. Constructed entirely of brass, the piece uses a shade of NASA-invented dichroic glass atop a "halo" of LED lights to create an aura-like effect inspired by planetary movements. Far out, indeed.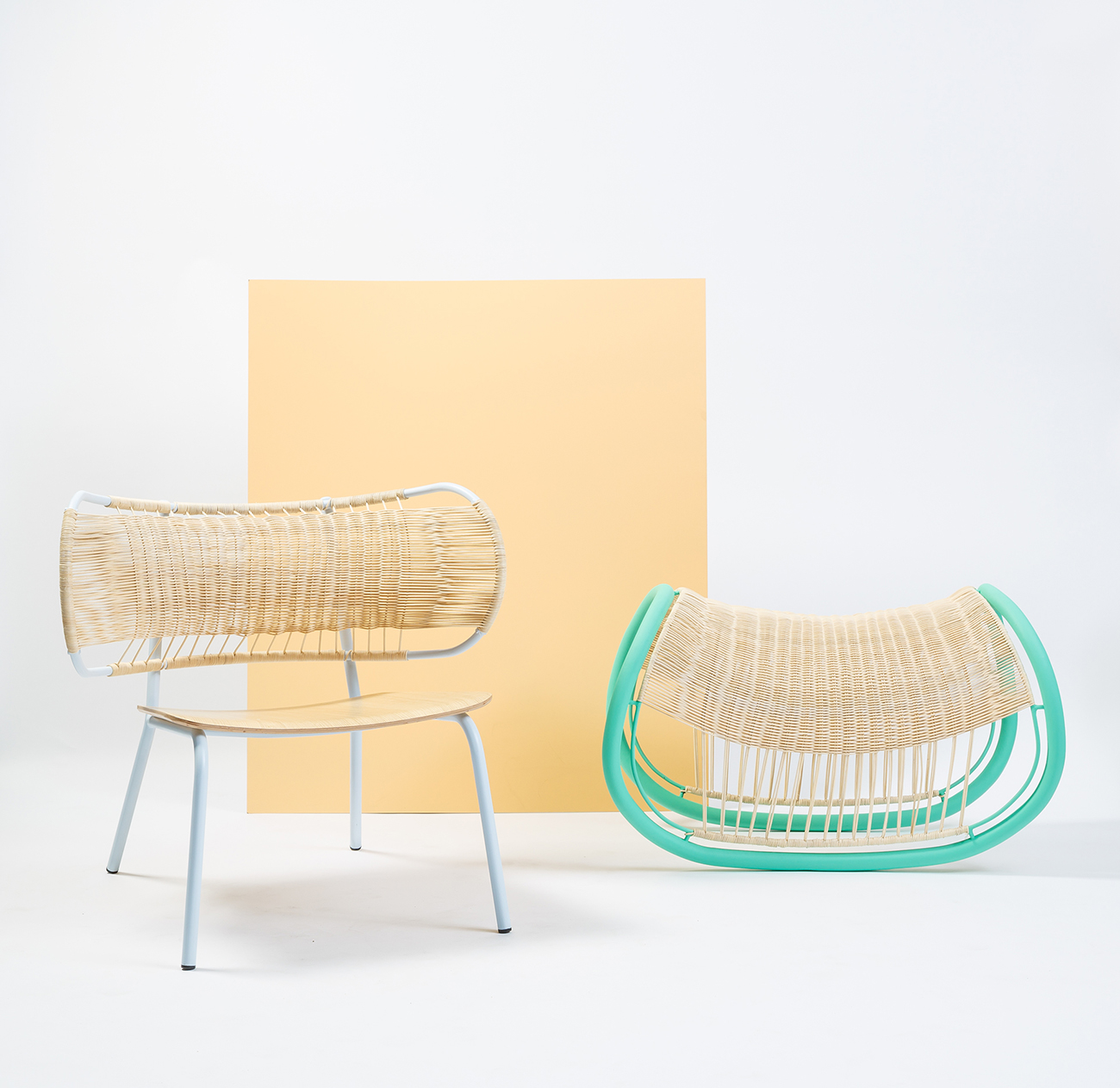 Spotted on Ignant: designer Efi Ganor's gorgeous "weaved seats," which were on display earlier this month at Taiwan Designers' Week. Constructed of rattan in a "saddle form," each piece explores traditional weaving techniques with modern steel tubing.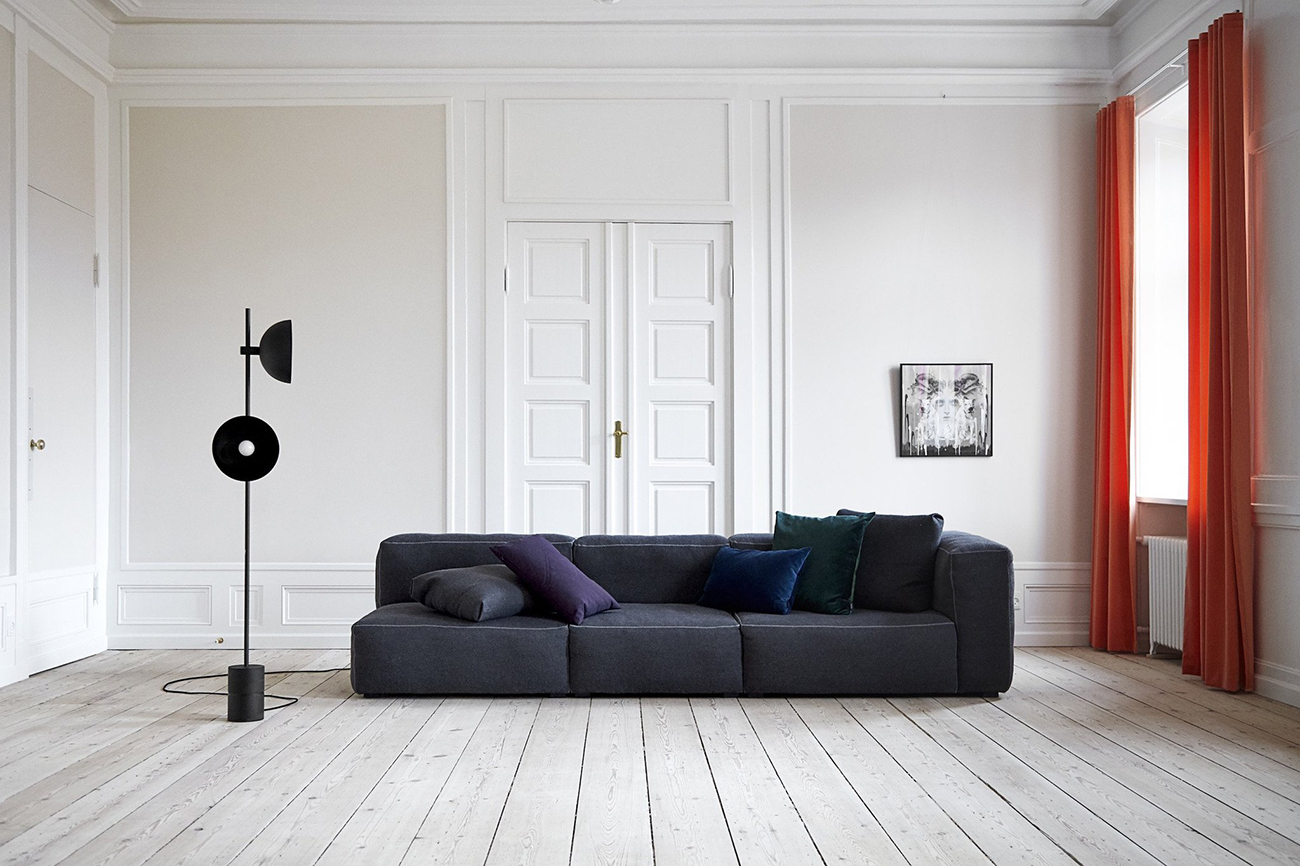 Danish brand Handvärk worked in collaboration with up-and-coming designer Laura Bilde — who we featured earlier this year — to create the industrial-looking Studio Lamp, its first lighting offering.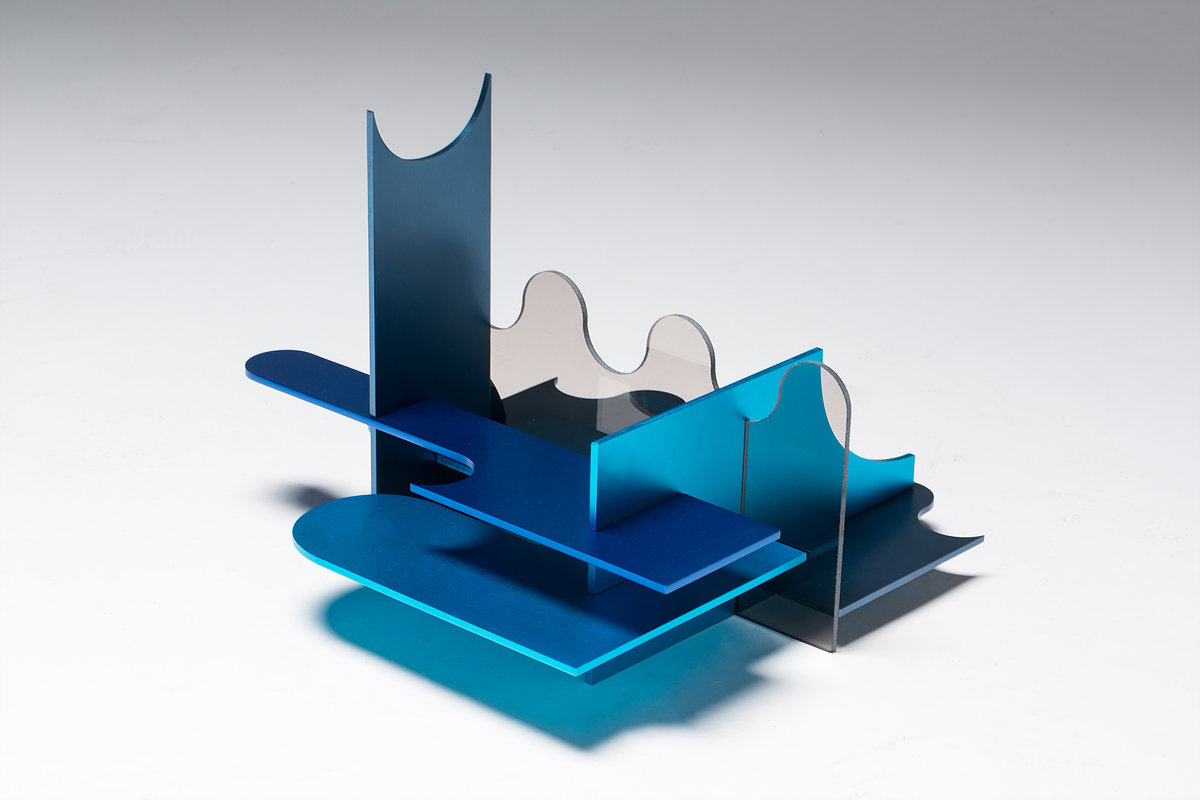 Korean design studio Craft Combine recently debuted their graduate collection, the Piece Furniture Series, graphic assemblages inspired by mountains (constructed of wood, stone and felt), the sea (aluminum and glass, pictured here), and modern cityscapes (brass and acrylic).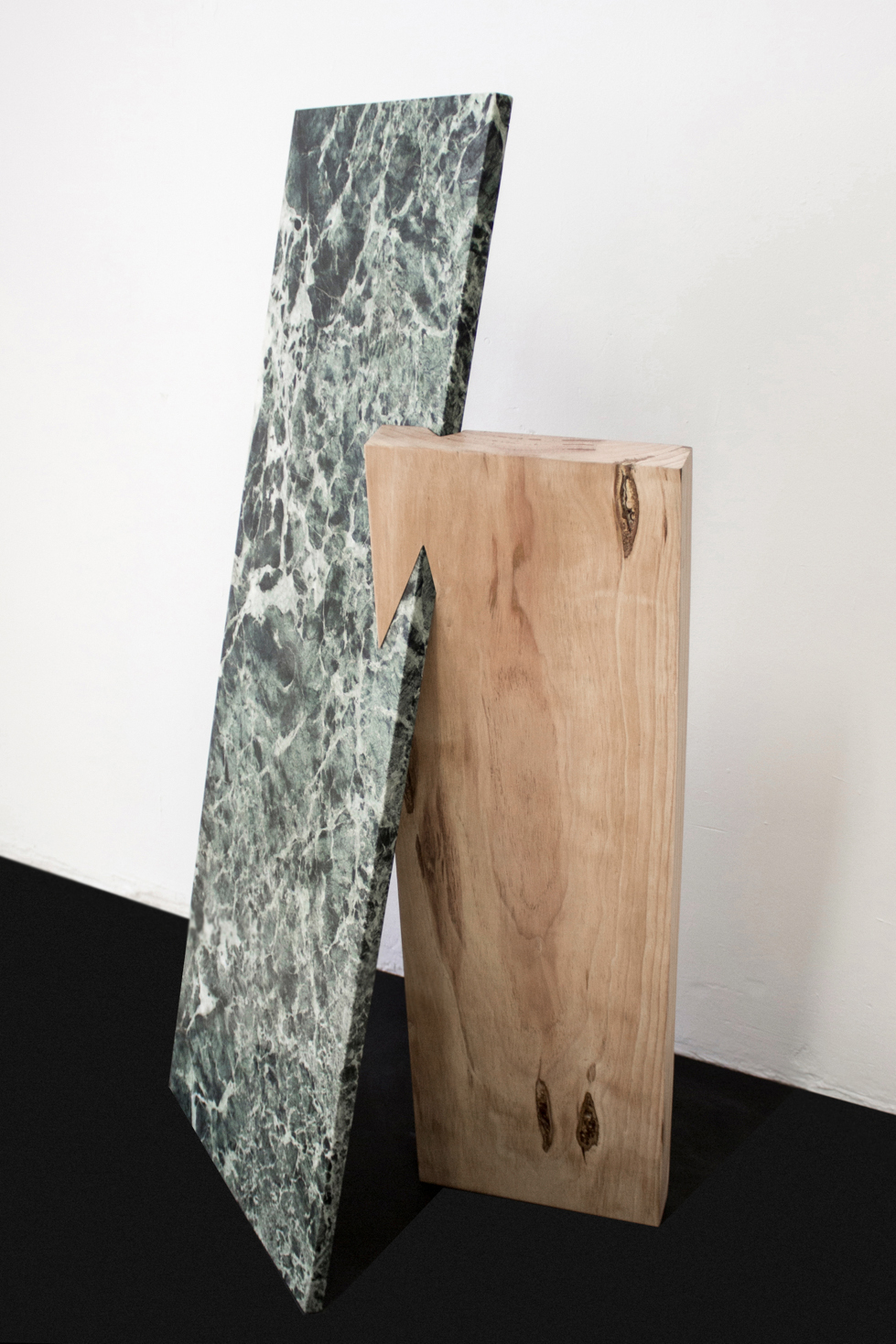 We loved the work of Carla Cascales, a contemporary designer and artist from Barcelona whose Kintsugi-inspired sculpture project Étimo explores "volume design" through discarded materials.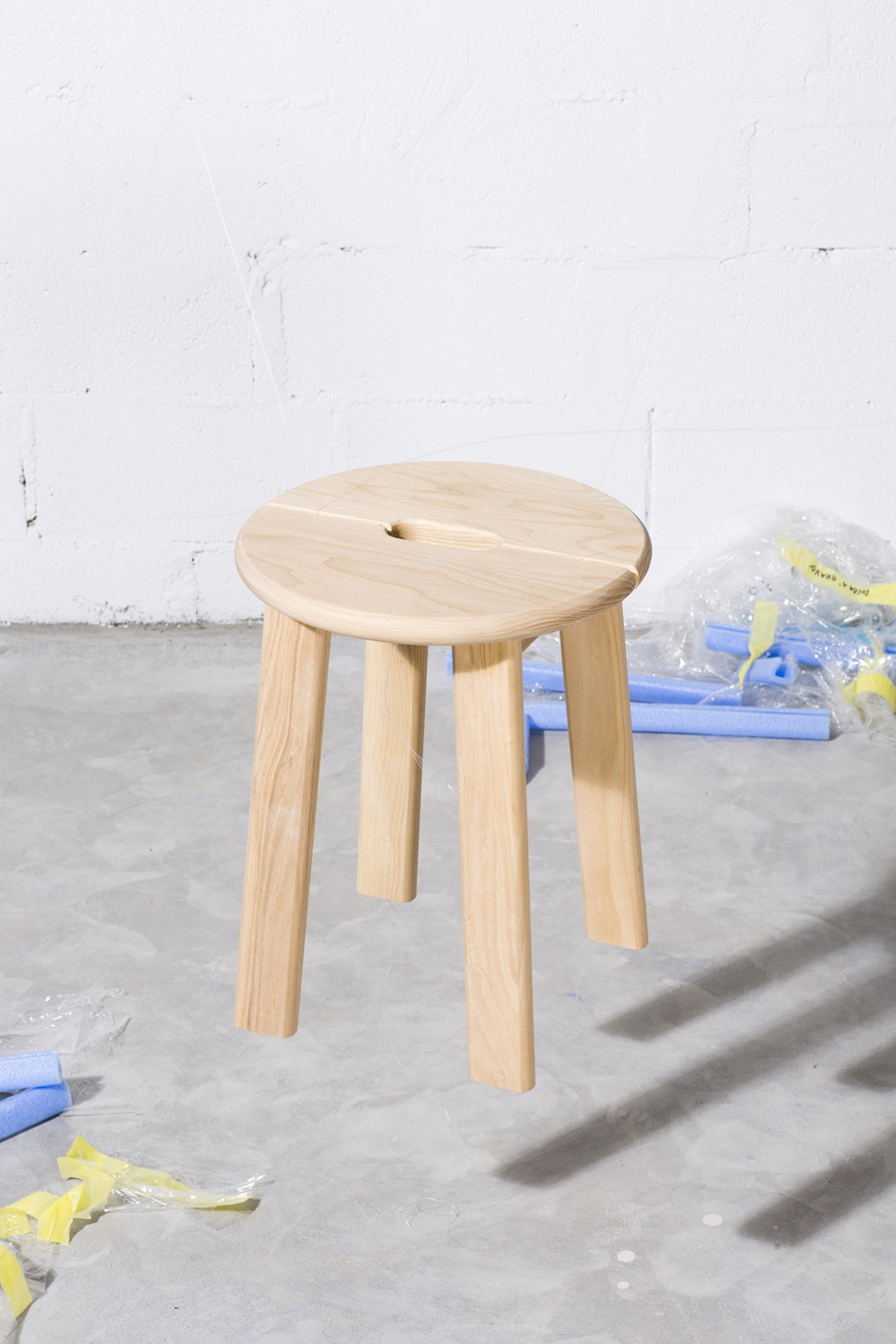 Flat-packed furniture got a little bit chicer this week thanks to AOO and BIG-GAME, whose versatile Bravo stool, handmade in ash, can work as extra seating or a side table.
Shopping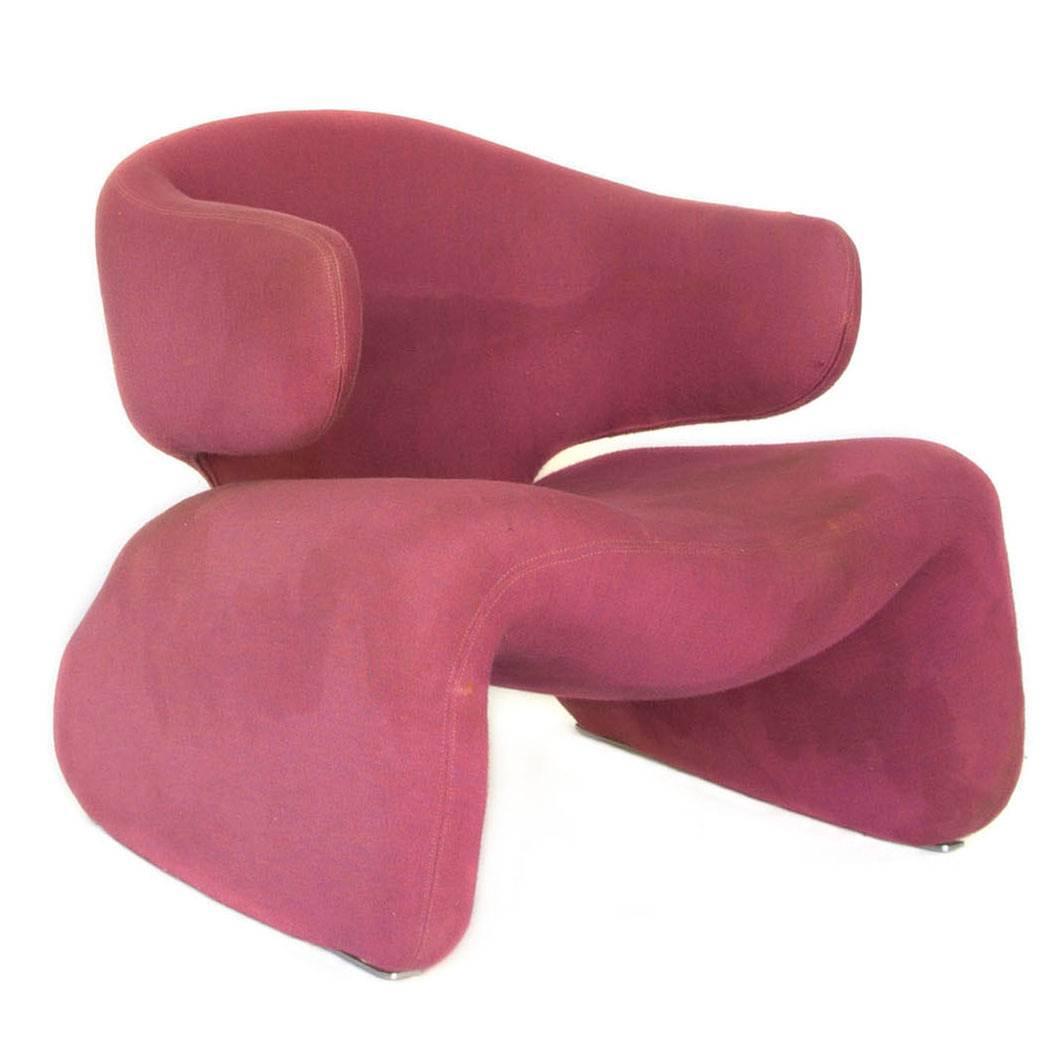 Lusting after this incredible 1960 Djinn Lounge Chair (with original upholstery!) by Olivier Mourgue. #HibernationGoals, anyone?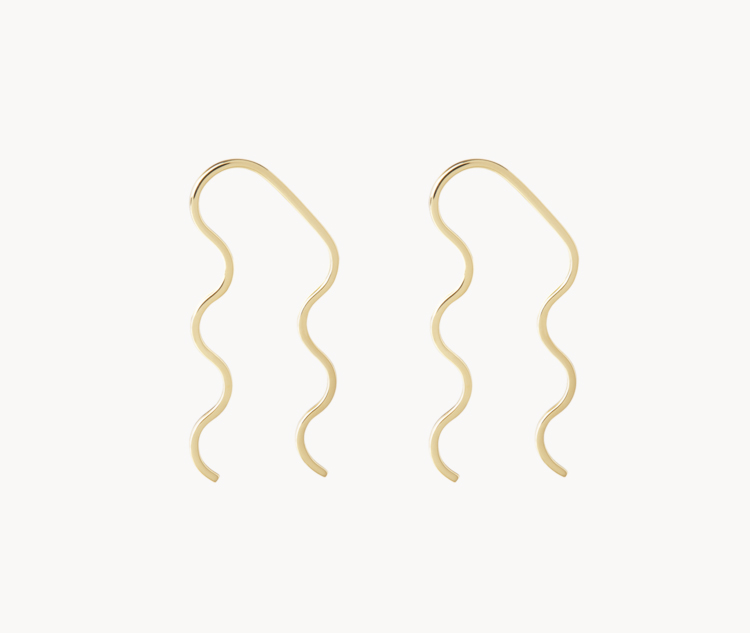 We've got our eyes on Kinsa Thing, a new fine jewelry label out of London from trained goldsmith Elvira Grob. The line's debut collection, Alvabeta, expertly combines couture craftsmanship with an arresting, abstract aesthetic.
Exhibitions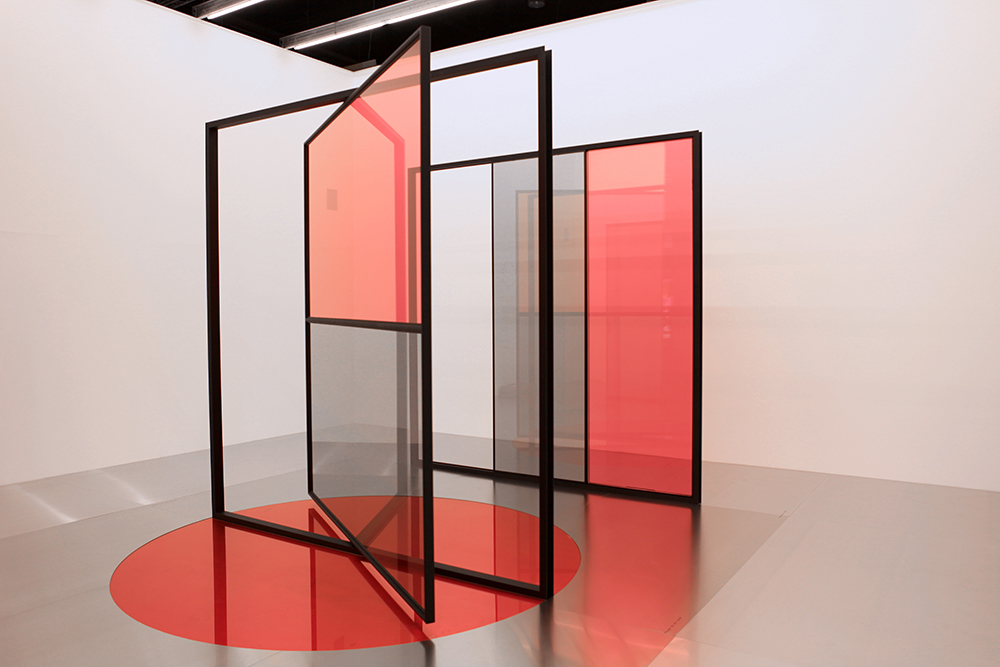 Another one from the incredible Biennale Interieur Kortrijk 2016: Studio Dessuant Bone's "Perpetual Motion" exhibit. (Brings to mind the Daniel Buren installation at Hotel des Galeries, no?) Watch this gorgeousness in motion here. 
Links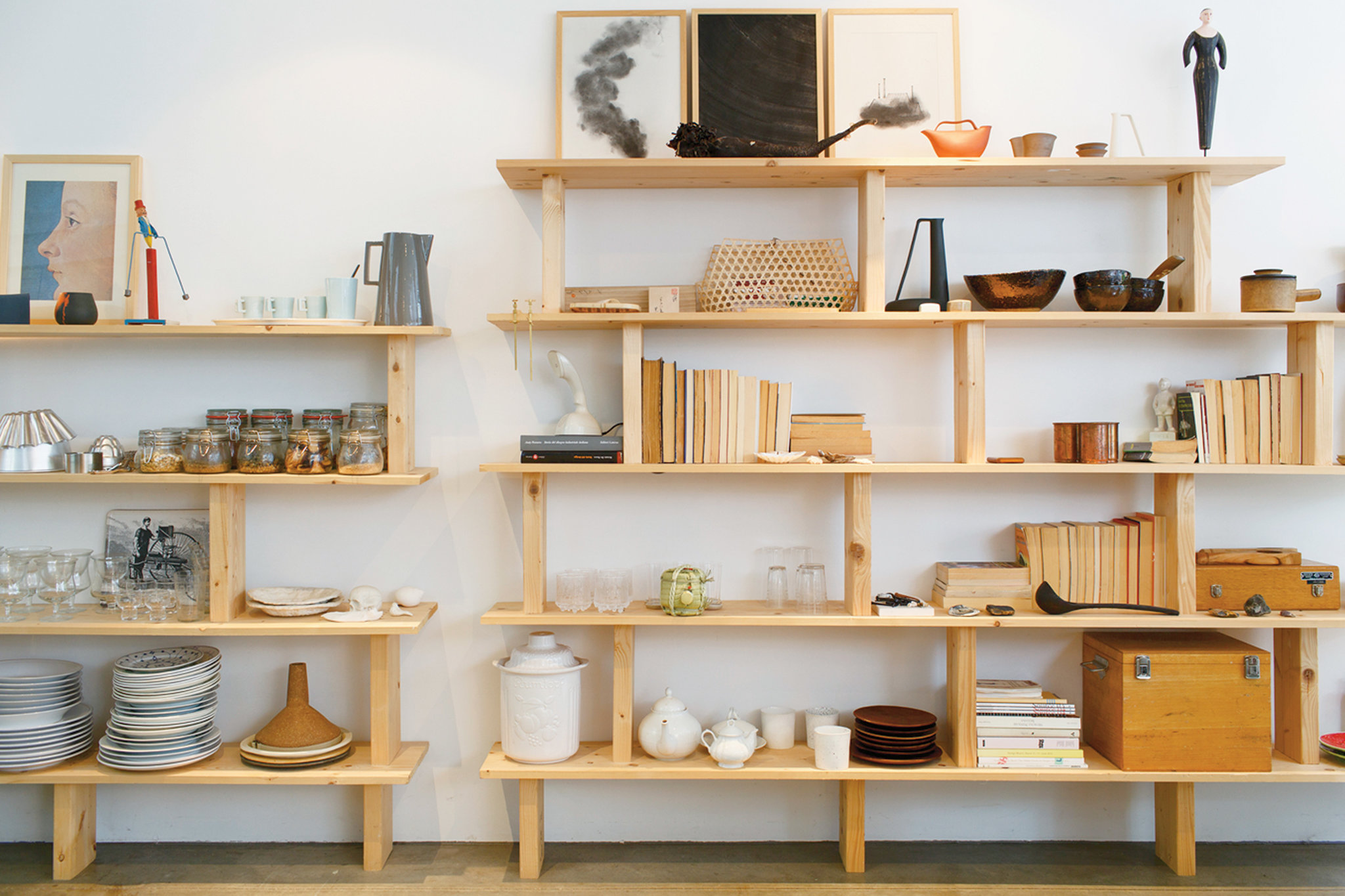 The spotlight is back on Italy's Formafantasma in this T Magazine profile that highlights the accomplishments of the seven-year-old firm. We loved this peek at their studio shelves (and the quirk of turning their book spines in for aesthetic unity's sake).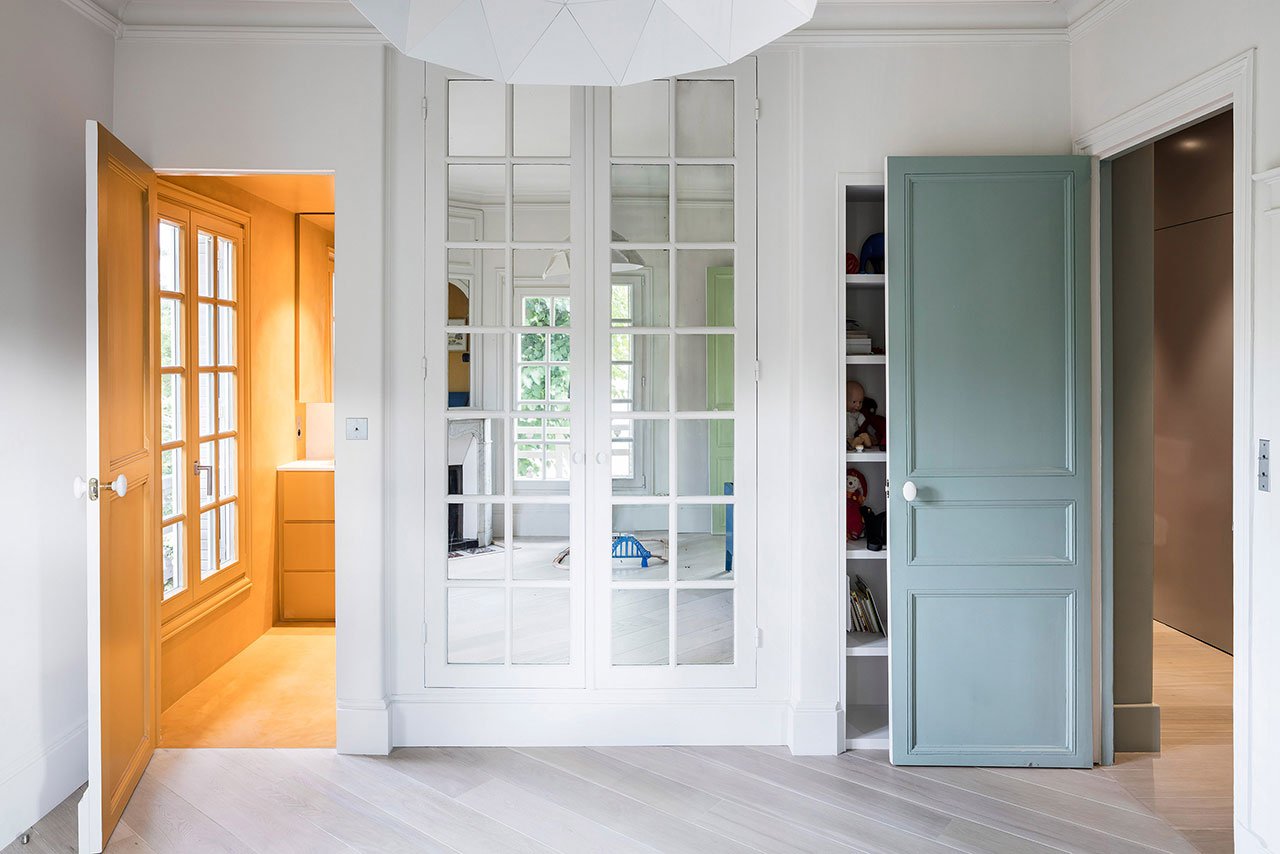 If only American suburbs looked like this: a 19th-century family home just outside of Paris, reimagined as a strikingly contemporary retreat by 05AM Arquitectura.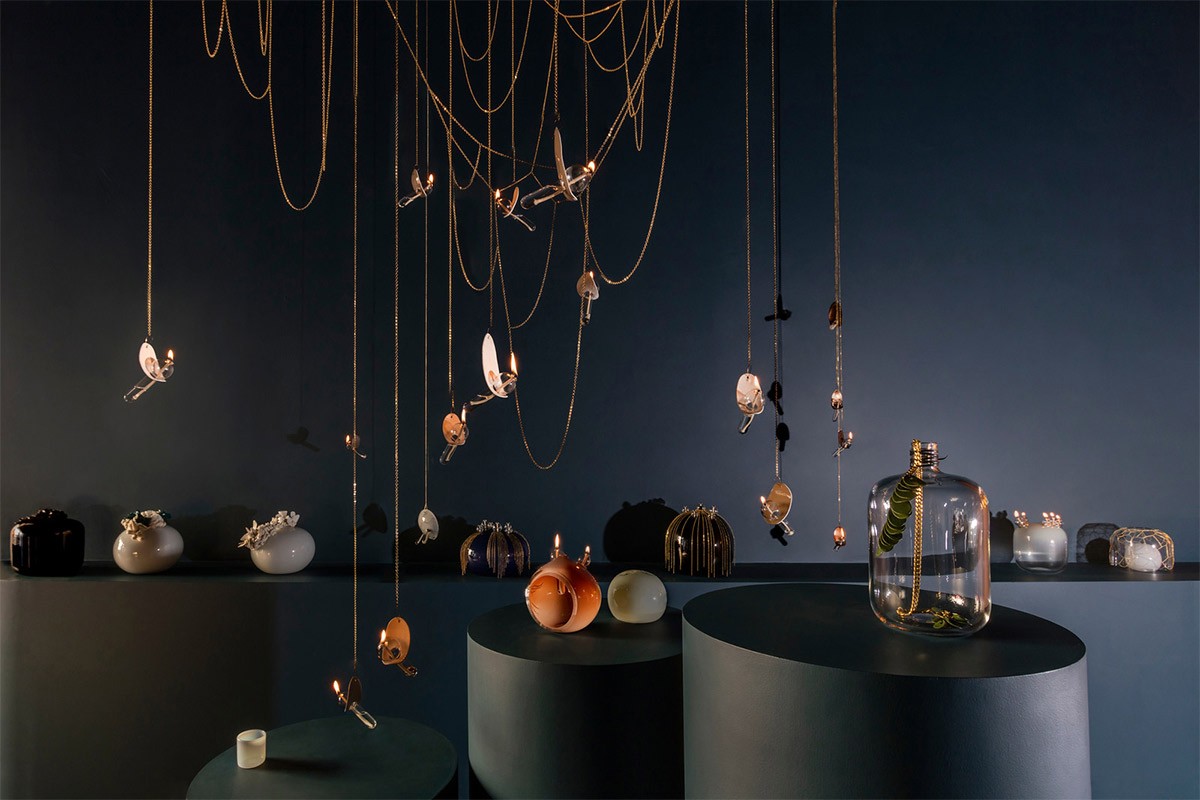 Guests were drawn like moths to a flame at the launch event for Lindsey Adelman's Ambrosia Series at The Future Perfect; how could they not be? The open flames were as eerily beautiful as they were startlingly real.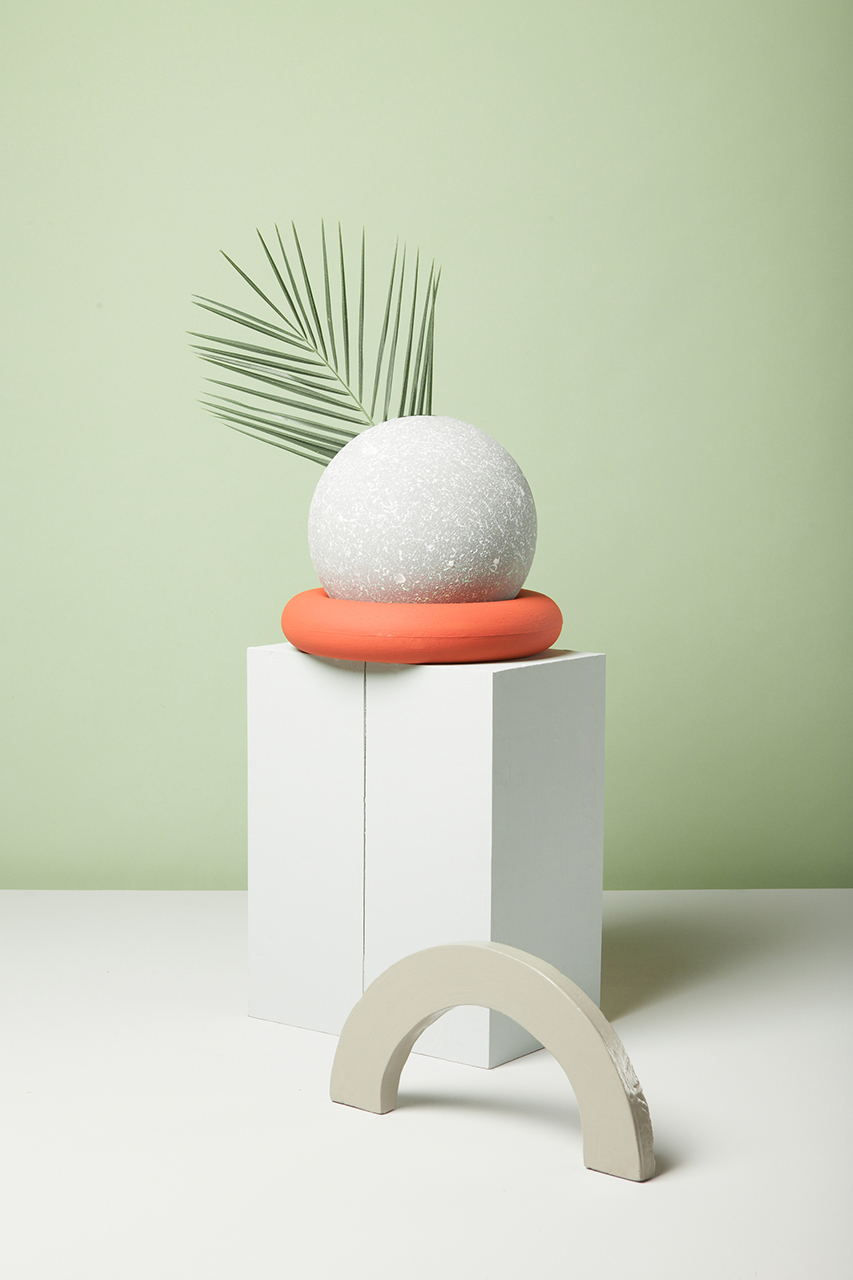 Paris-based Akatre Studio's art direction for this line of toddler clothing called Loup is anything but child's play. (Plus: How good is this kid's pose?) 
Design Milk spent a day with Chen Chen and Kai Williams at their fantastic Brooklyn studio. "It's difficult to apply a bottom up, experimental method to projects with a brief," says Chen of the creative duo's dynamic work space.