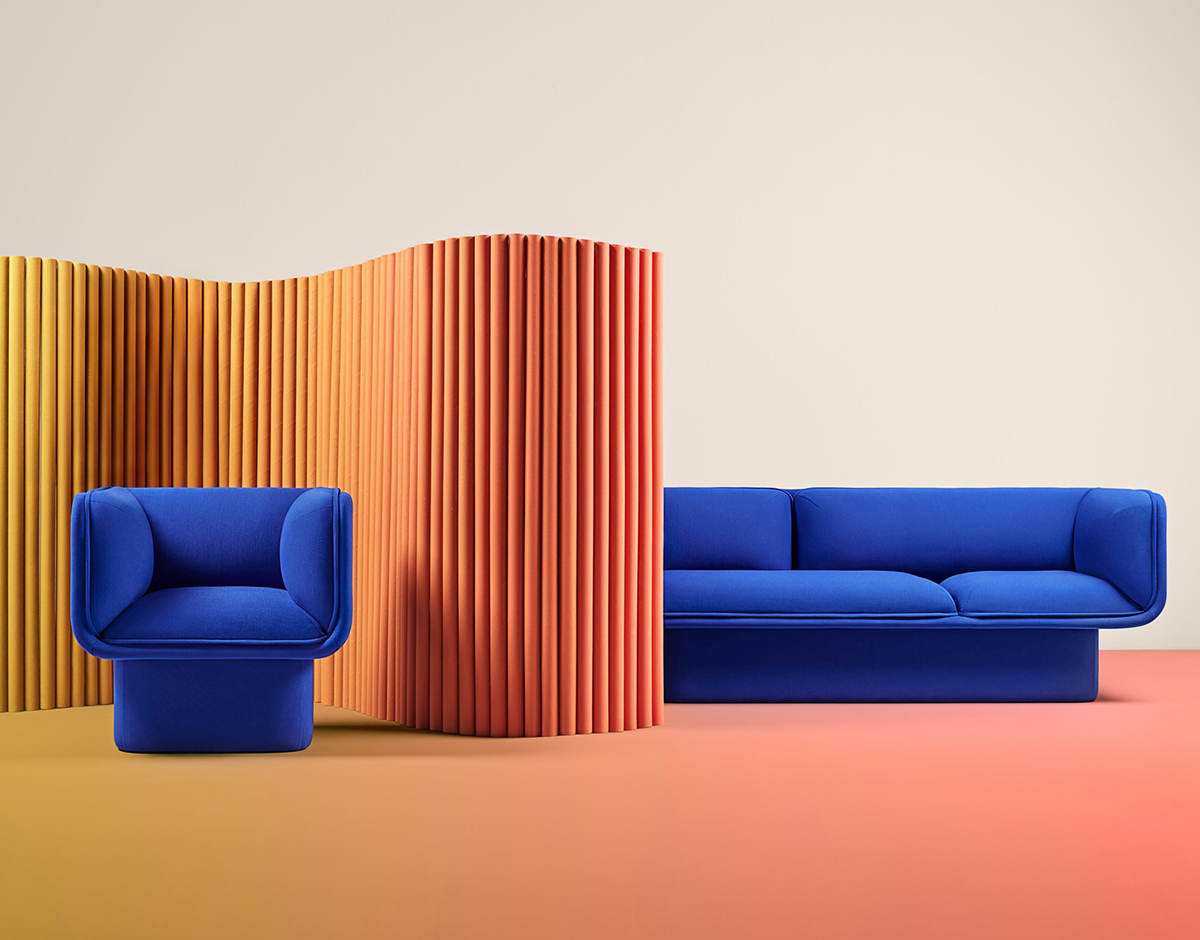 A weekly Saturday recap to share with you our favorite links, discoveries, exhibitions, and more from the past seven days. This week: storage trays for neat freaks, chic bags for architects, the most affordable Sottsass design we've ever seen, and a new seating collection that's painfully on-trend (above).
Discoveries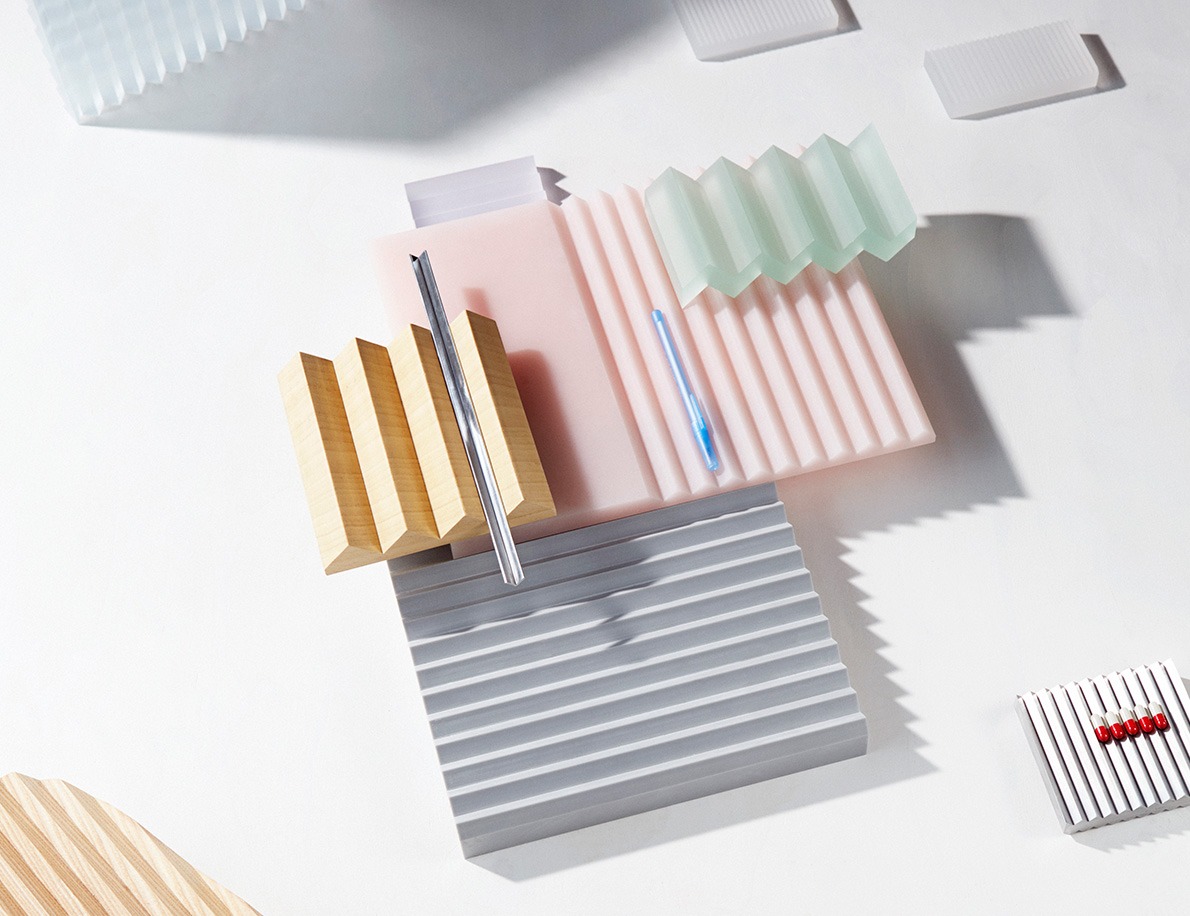 Berlin designer Hayo Gebauer picked the perfect name for his new collection of organization tools for neat freaks: Oddly Satisfying. (If you've seen any of these videos, you'll understand why.) The zig-zag trays come in all shapes and sizes, and can be used for normal storage (pens, glasses, pills) or, writes Gebauer, for "compulsively arranging individual strands of spaghetti."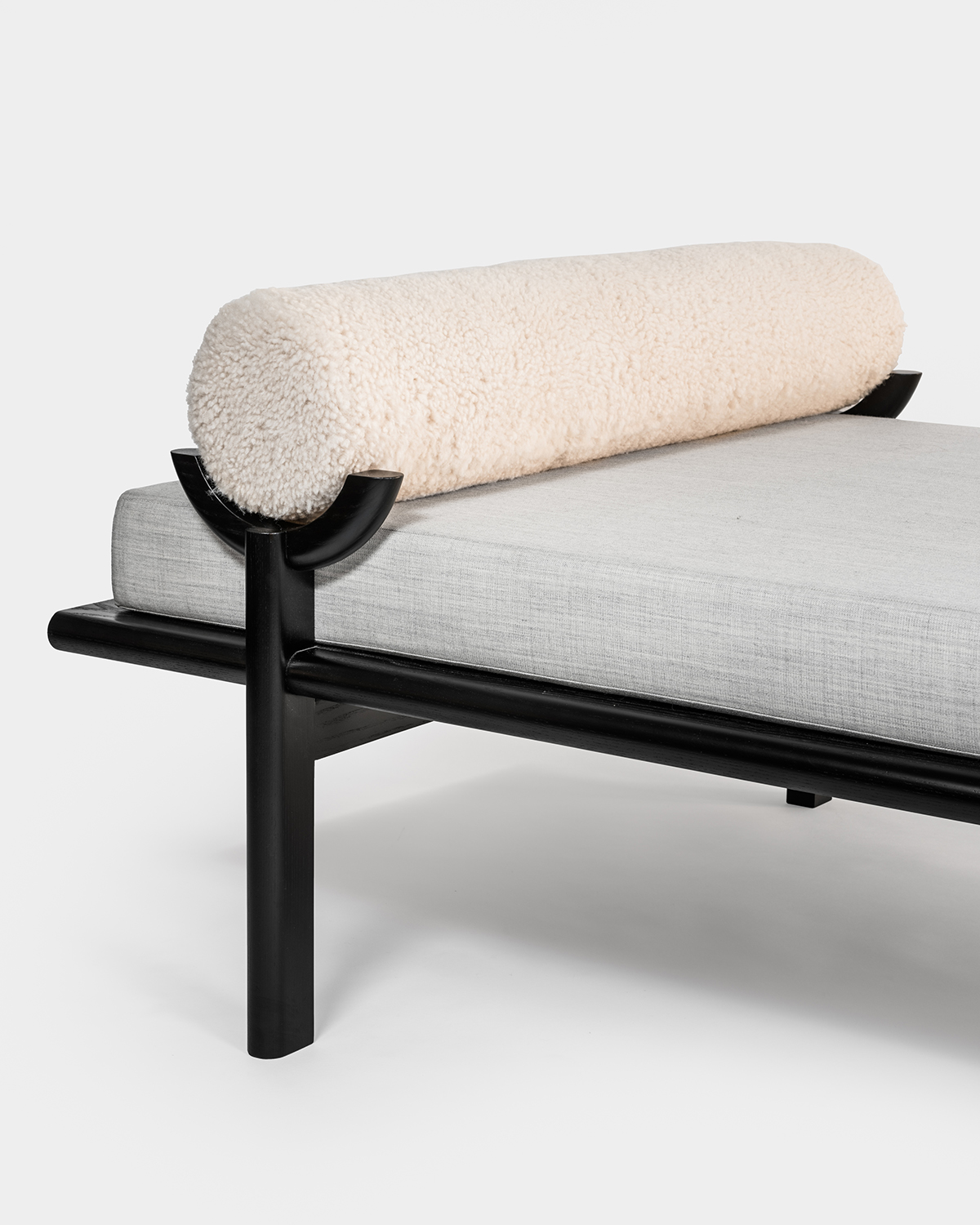 Not super new, but we realized we'd never featured the shearling version of Vonnegut Kraft's Crescent Lounge — perfect for winter, and currently reminding us how much we want these.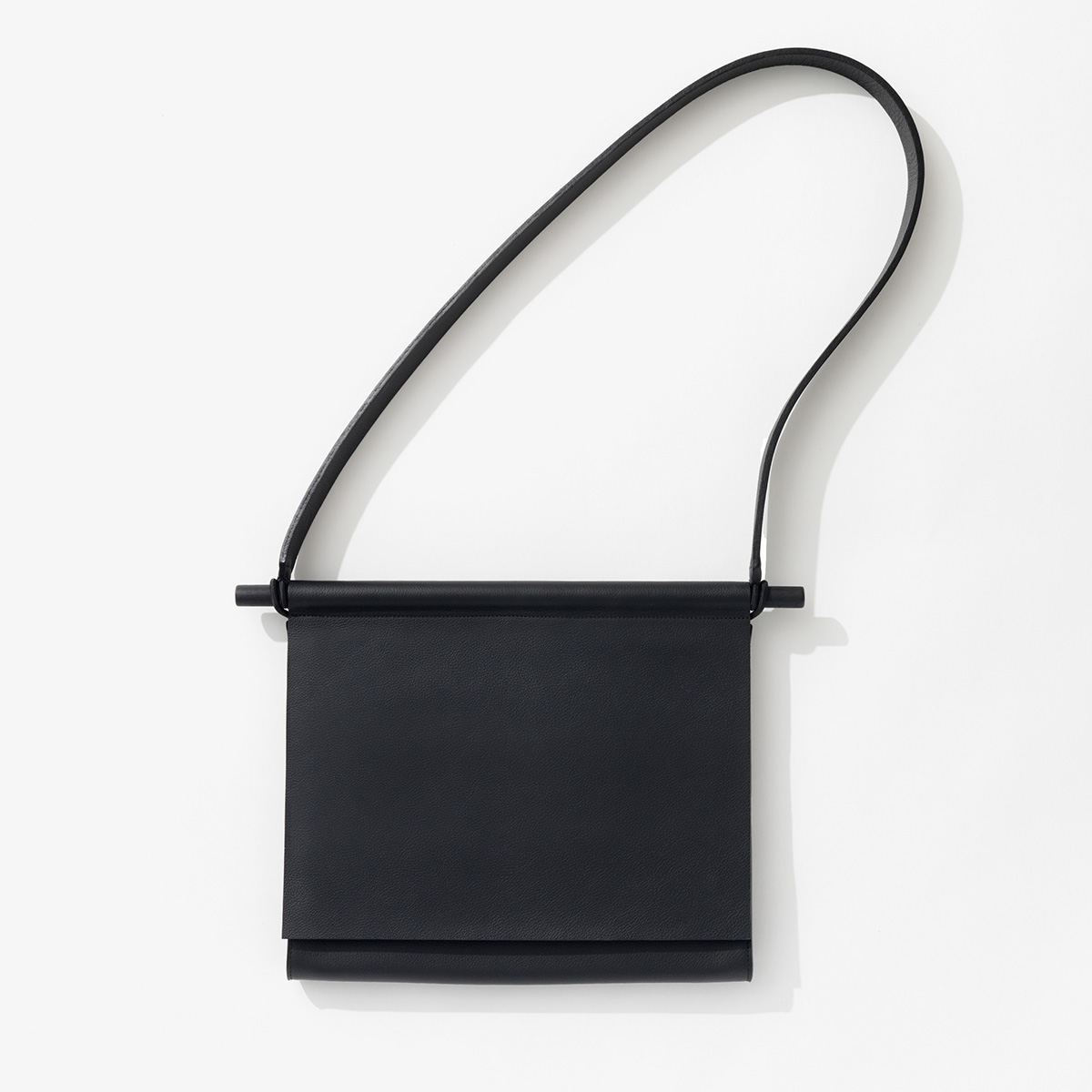 When a New York architect became frustrated over the lack of stylish options for toting her drawings and models around, she decided to create her own: Atelier Yul marries the functional needs of designers with Building Block–esque styling, from a small sleeve for phones and business cards all the way up to a massive flat folio and a leather drawing tube.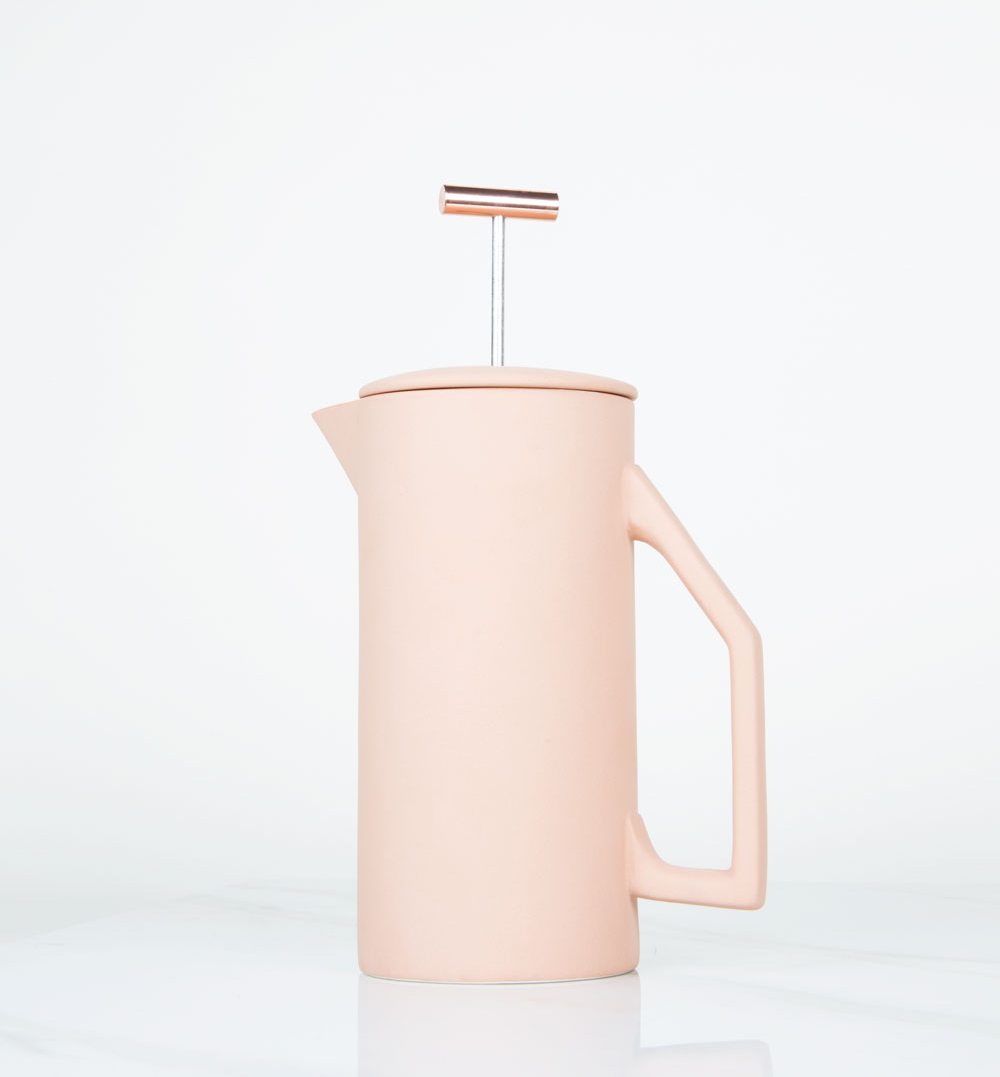 A couple months back, Yield released a new series of its French presses and pour-over funnels in some of our favorite colors: smoked-glass, amber, and this killer pink. Definitely might be time for us to start making our decaf almond-milk iced lattes at home.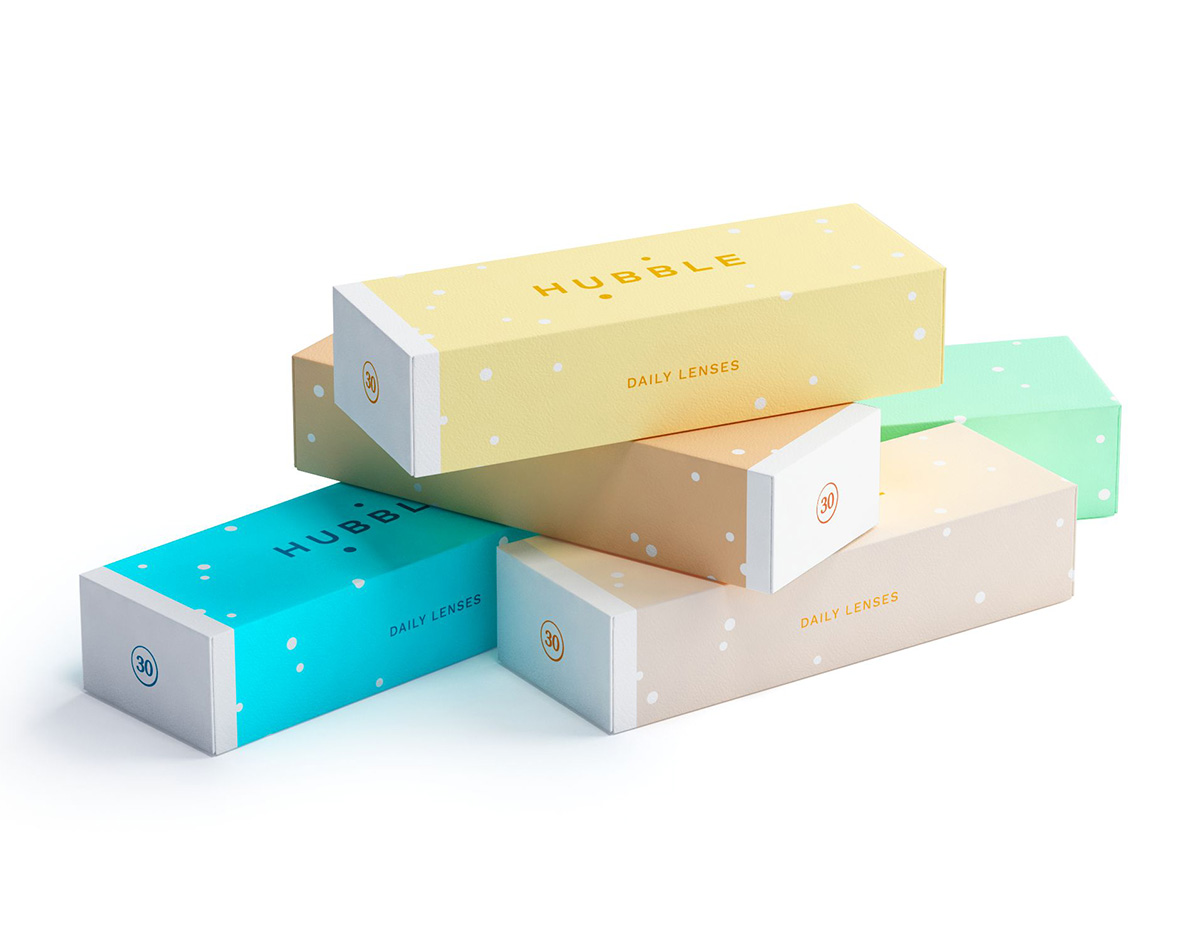 Yes, we are a design blog, but if you personaly asked us for our top five new launches this year, this might secretly be on our list: Hubble is basically the Warby Parker/Casper/Everlane of daily contact lenses, and they're not only cheaper than most traditional lenses, but they have the most adorable packaging and branding ever, courtesy of the Brooklyn firm Athletics. We can't sign ourselves up fast enough.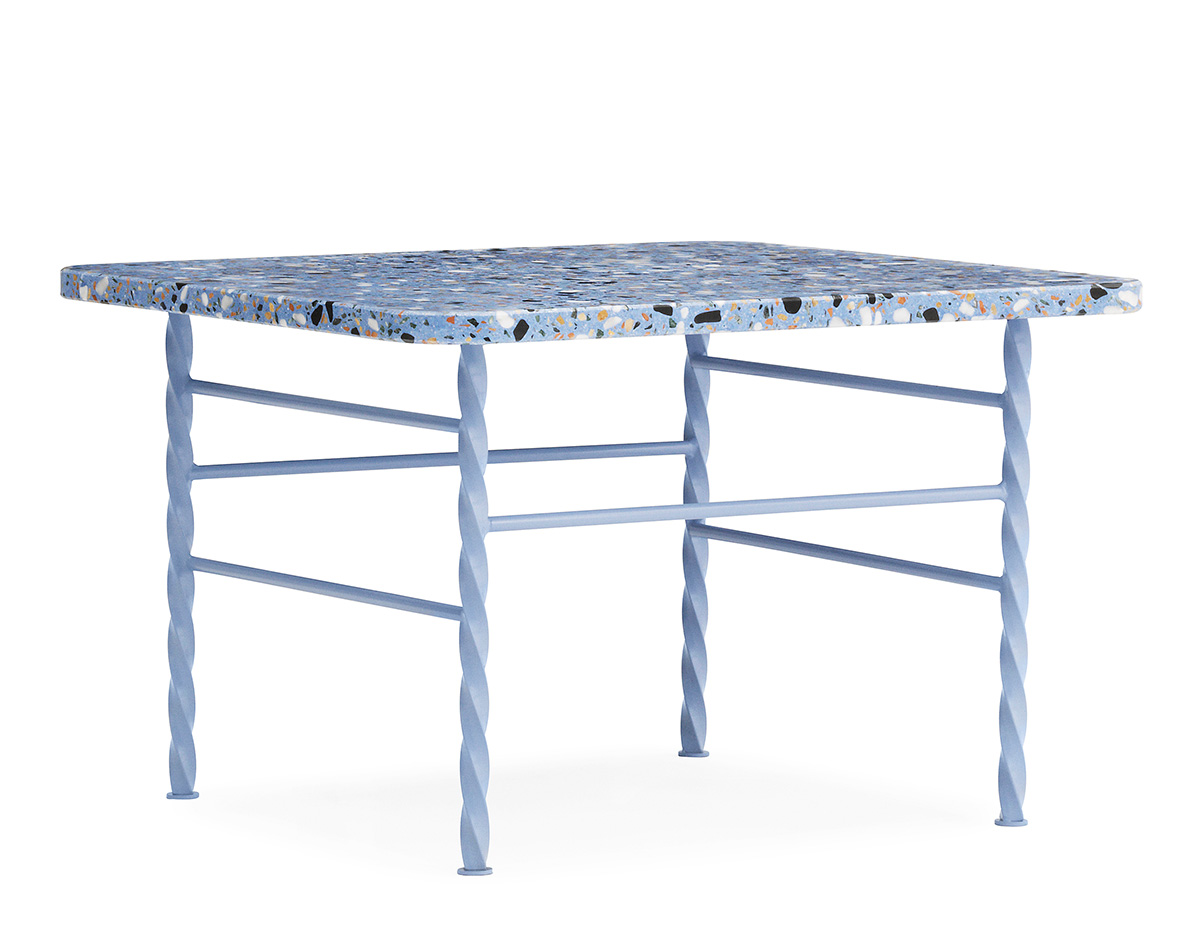 We can't keep up with Normann Copenhagen, which seems to launch a new line of furniture every other week. This week it was the cute Terrazzo Table by Simon Legald, which combines the composite with another throwback, to those old twisted iron railings. It's not on the brand's website yet but apparently it's already in stores, in three different colors (blue, green, grey).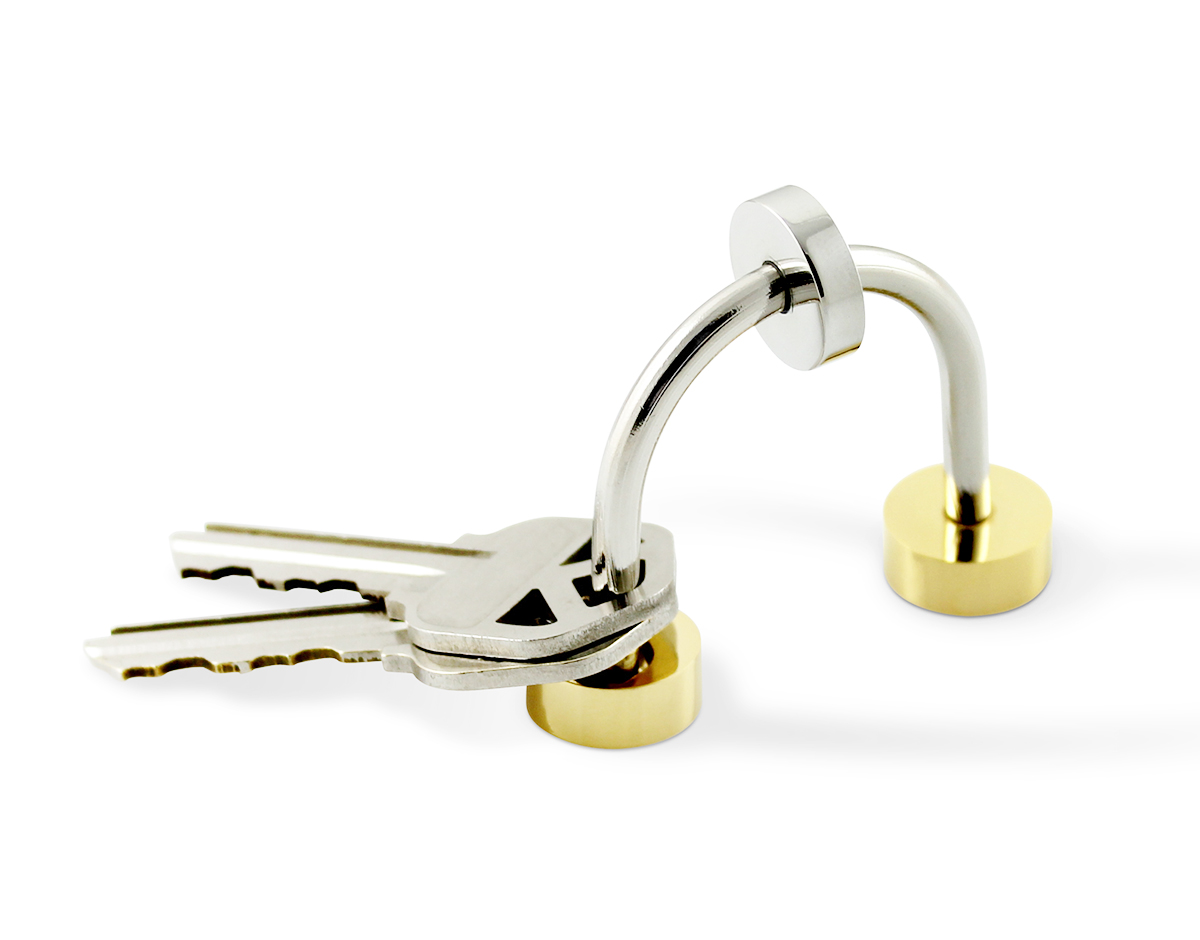 If you've always wanted to own an Ettorre Sottsass design but couldn't afford the growing price tags, here's your chance: Acme just (re-)released an old keychain design by the Memphis master, and it's only $45. Snag one here.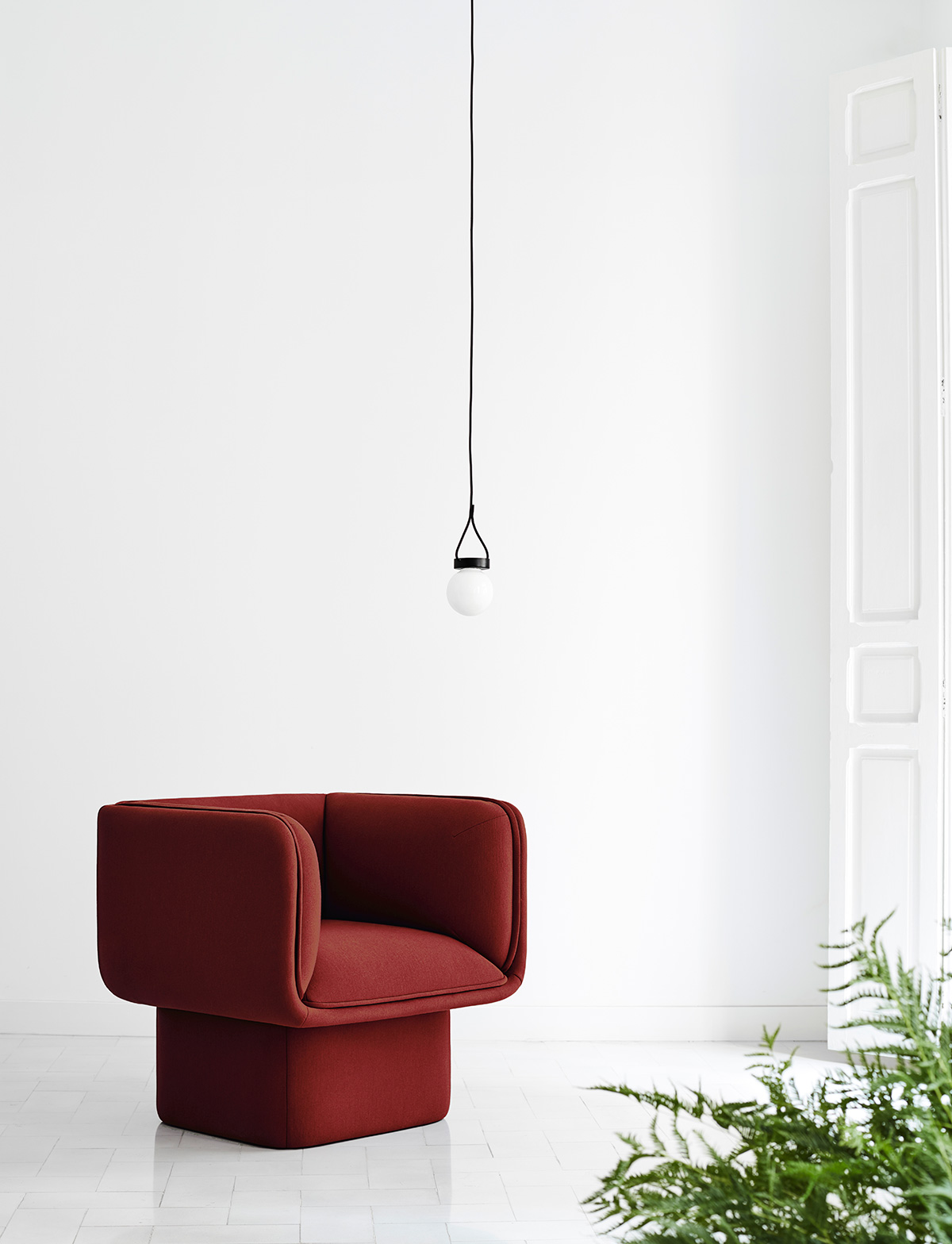 So obsessed with the latest collection by Valencia's Mut Design, also pictured at the top of this post. Designed for the Spanish furniture brand Missana, Block stemmed from an attempt to unite seemingly opposing shapes, so that a cube could be made soft enough to sit in by way of rounded interior geometries. Also, that burgundy color… Yes please.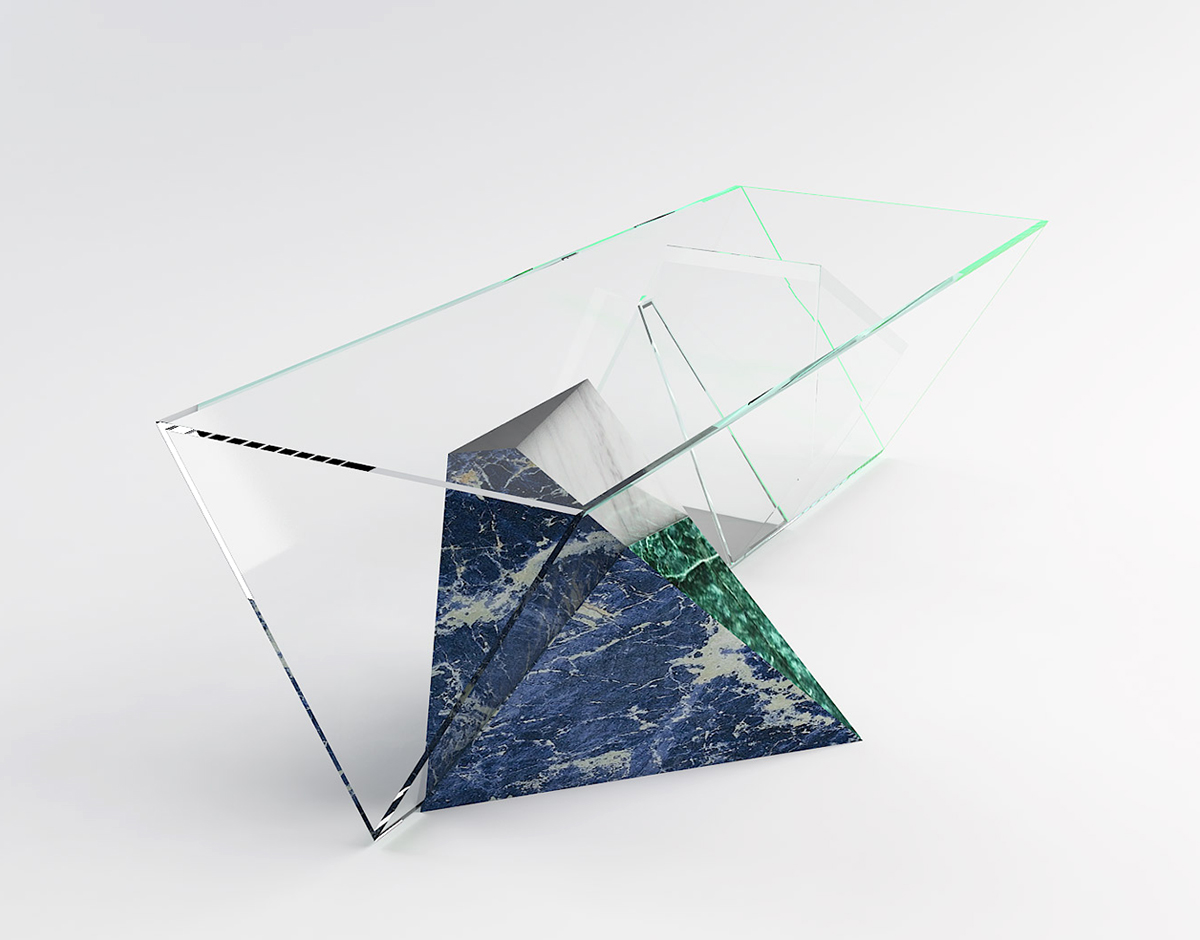 Pinterest somehow led us onto the site of the somewhat mysterious Luxembourg design studio Privateselectionem, which is where we found this curious object. Called the Precious Table, it resulted from the studio's desire to create a table in the shape of an inverted triangle that could stand without any kind of "already known and exploited solutions." The final design features two polygonal "feet," one of which is made from three different types of marble, and is pretty weird. But we like it. We think.
Exhibitions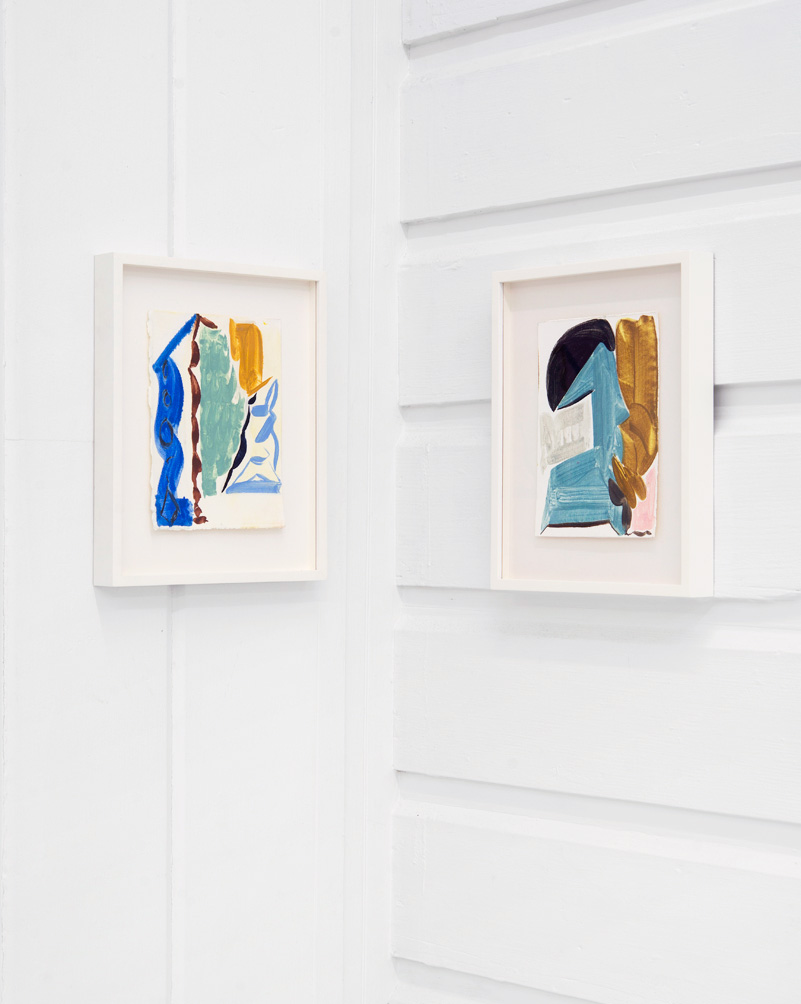 What does a Conversation Between a Mirror and The Sea look like? This group show, apparently. Now on view at Portland's Fourteen30 Contemporary gallery, it features work by Noam Rappaport, Matt Connors, and Patricia Treib, whose oil paintings are pictured above.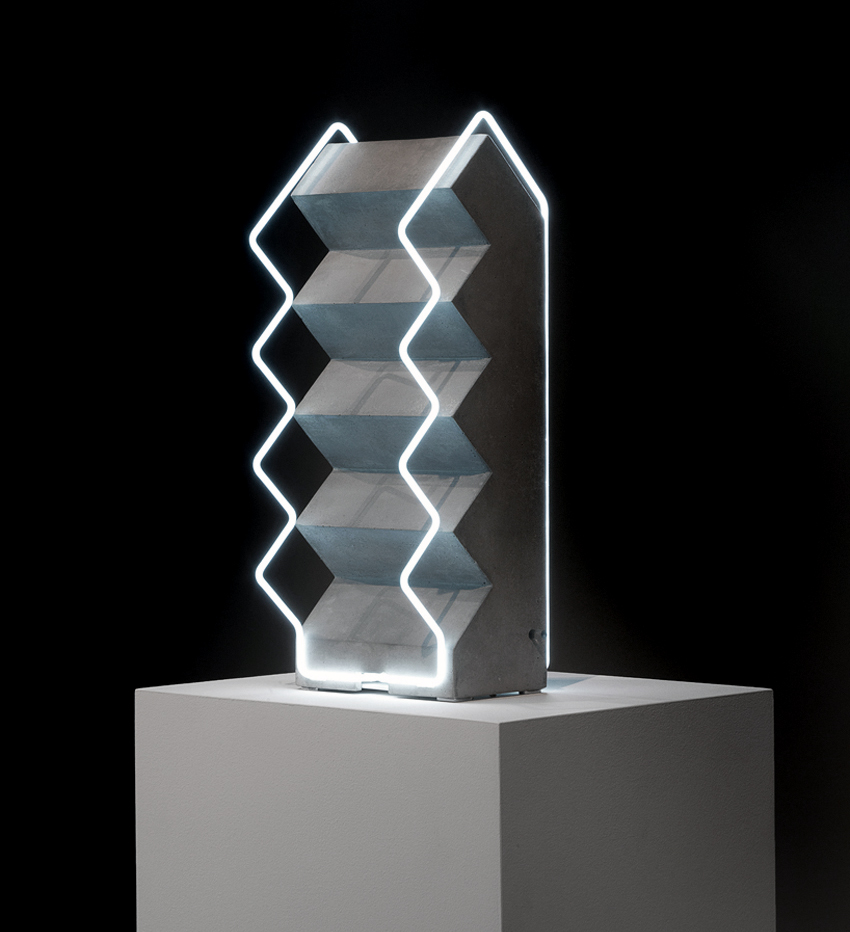 Neon is on a serious roll these days, with the latest covetable example being the work of Morgane Tschiember, whose Open Space sculptures were part of the recently closed Art Light show at Carpenters Workshop.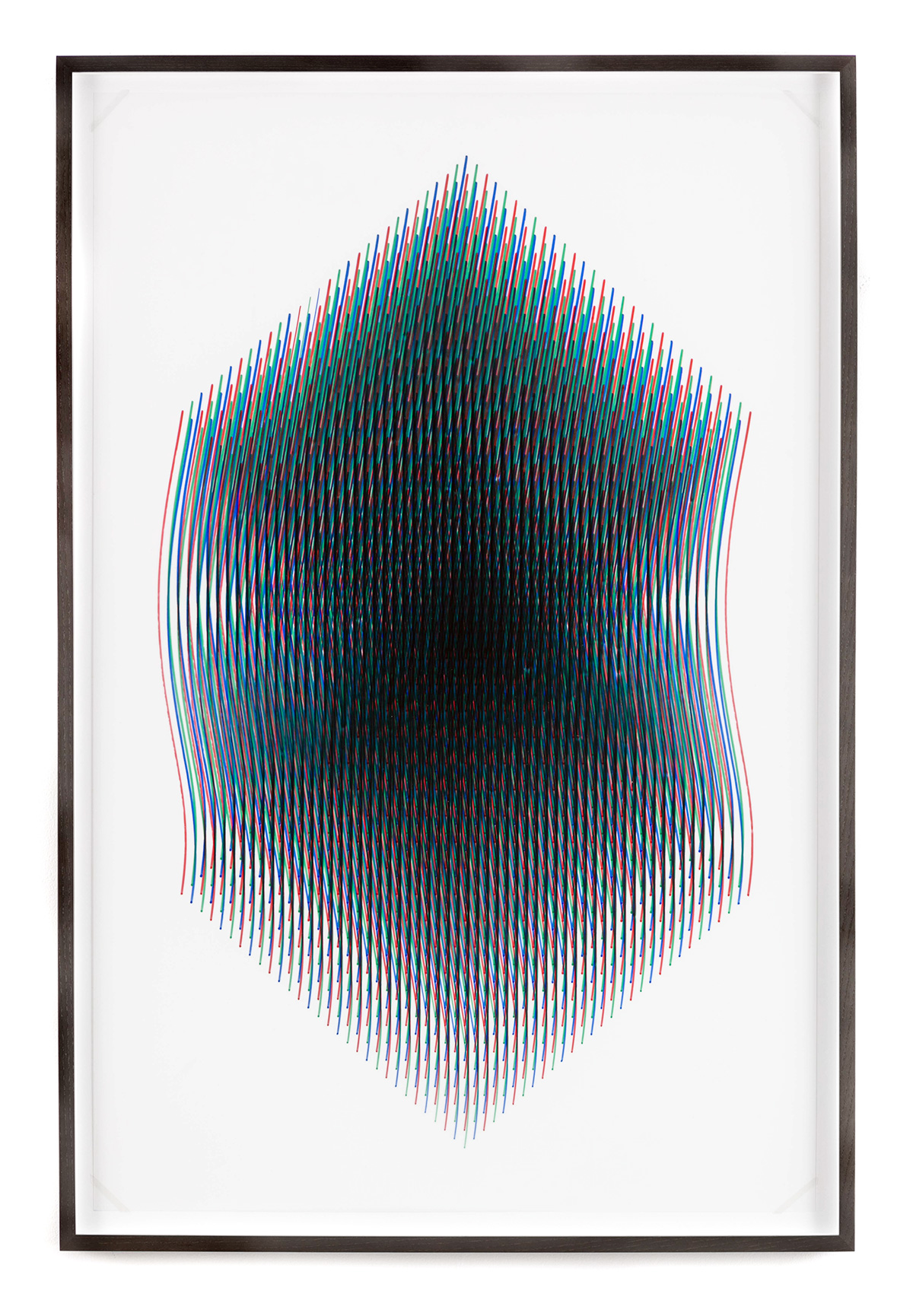 A couple years ago, we met the artist Michael Delucia and visited his studio in Brooklyn, then never published the story because the images we shot (ourselves) were so terrible. But we still love and follow his work — sculptures and drawings that utilize and are influenced by digital modeling technologies — and will be heading out to see his new solo show at 11R gallery in New York. The piece above is abstract, but there are also works that depict fishbowls, dustpans, and tissue boxes. "Using the languages of construction drawing, DeLucia suggests a kind of 'quantum state' of the object, ephemeral and flexible to materialize as needed, across media platforms, depending on the specific perceptual situation at hand."