12.22.16
Four Design Calendars That Put iCal to Shame
No one NEEDS a physical calendar anymore, but we've scouted out four that are about to make you WANT one — two are entirely devoted to contemporary ceramics stars, one is a compendium of images by one of our favorite art directors, and the fourth facilitates world domination against a backdrop of futuristic interiors and flower arrangements. Die-hard iCal user? Check out Isaac Nichols, the "Boob Potter," posing provocatively on a motorcycle. More the cat-calendar type? Sarah Illenberger's got a camel wearing party decorations — boom. Scroll down to shop our picks.


Ceramics Monthly Calendar by Amy Aronoff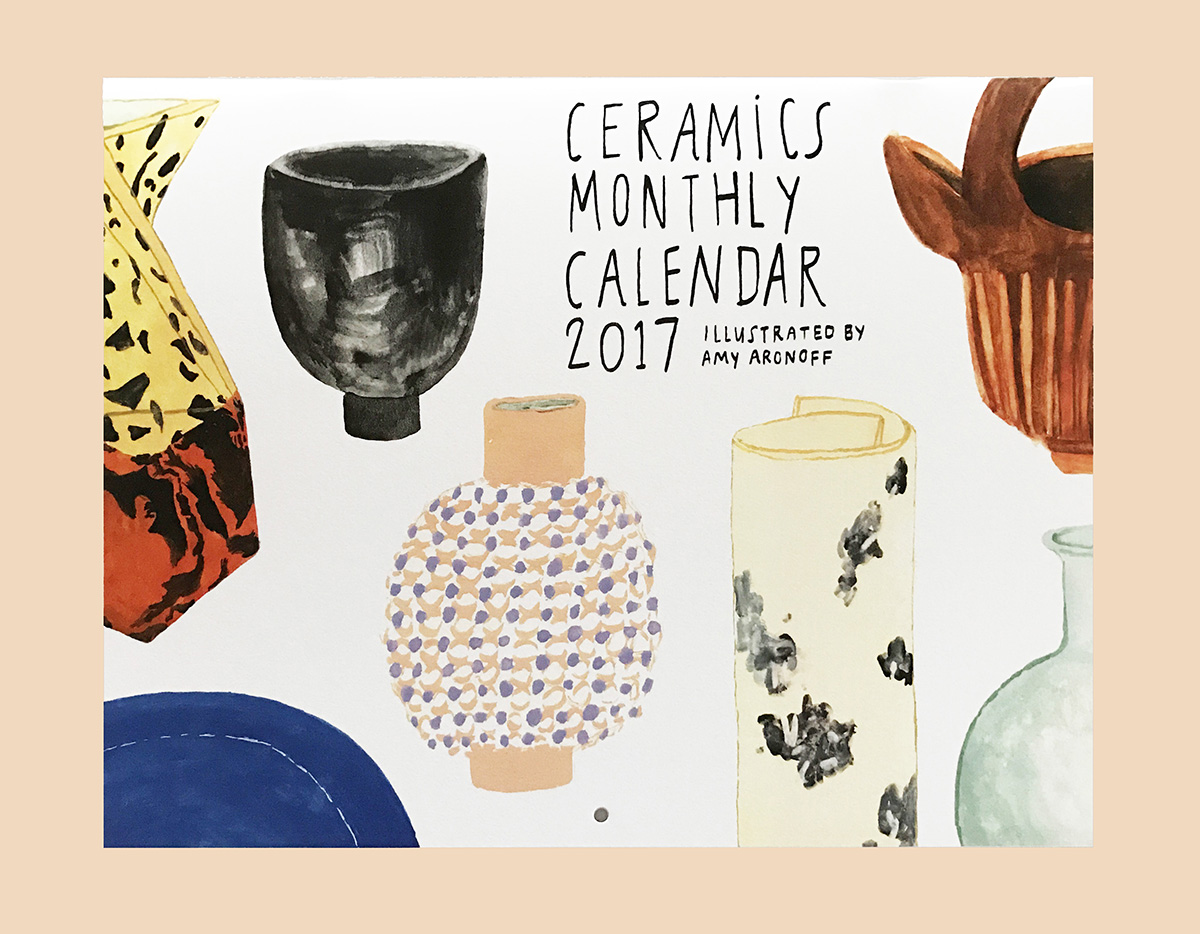 $25, etsy.com
The New York design publicist Amy Aronoff surprised us this month by coming out with a calendar that showcases her hidden (at least to us) talents as an artist — each month is marked by a different gouache illustration featuring the work of a ceramicist, and the list is riddled with SU faves: Giselle Hicks, Natalie Weinberger, B. Zippy, Melissa Weiss, Recreation Center, Helen Levi, Object & Totem, Kazakes, Workaday Handmade, Clam Lab, Cody Hoyt, and Jan Schachter.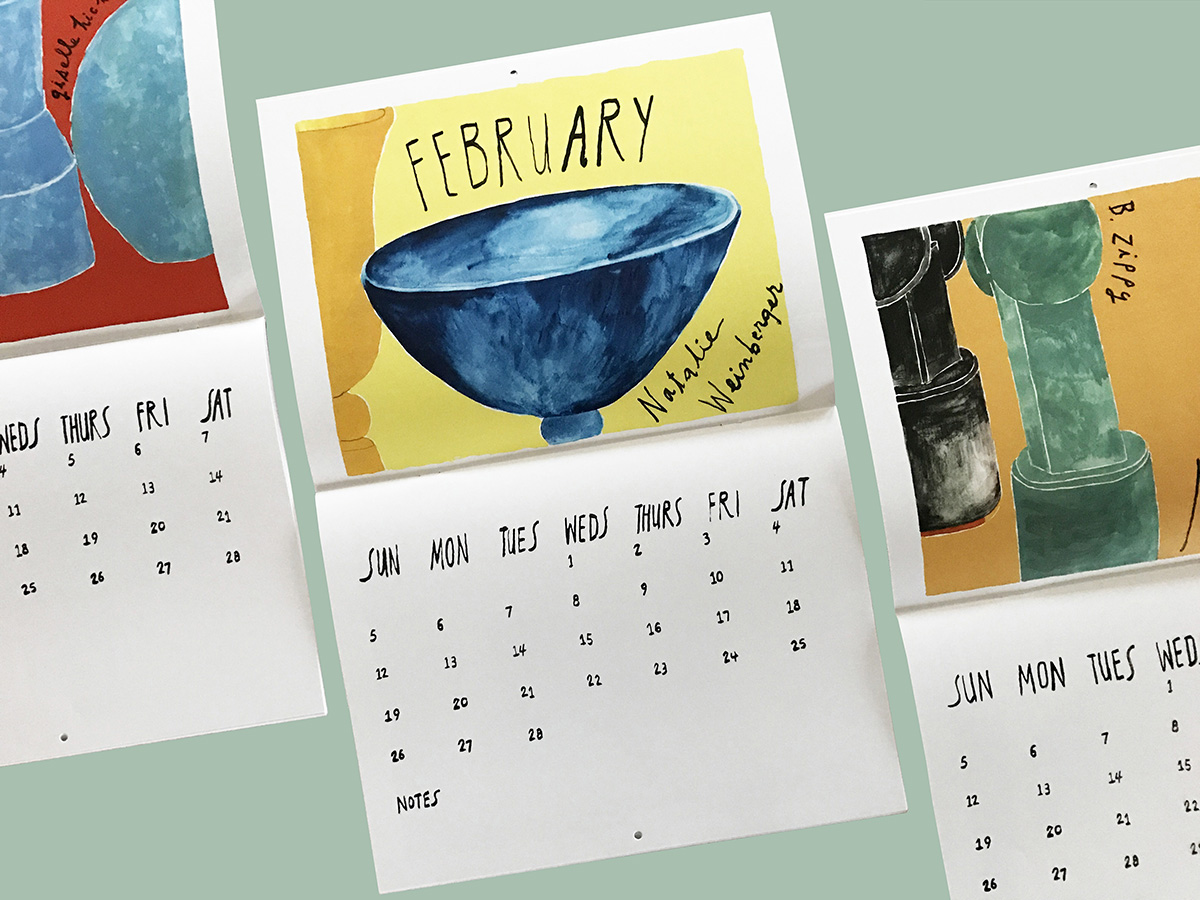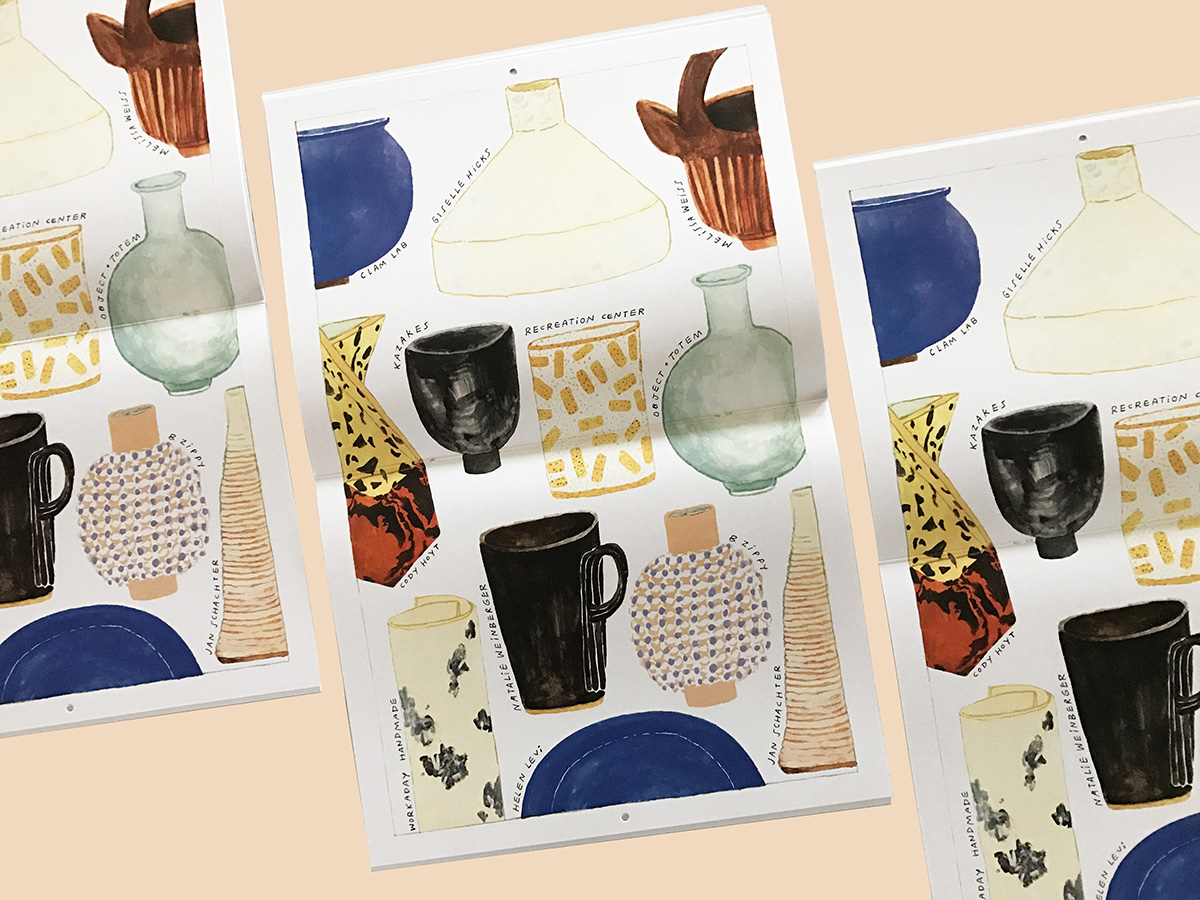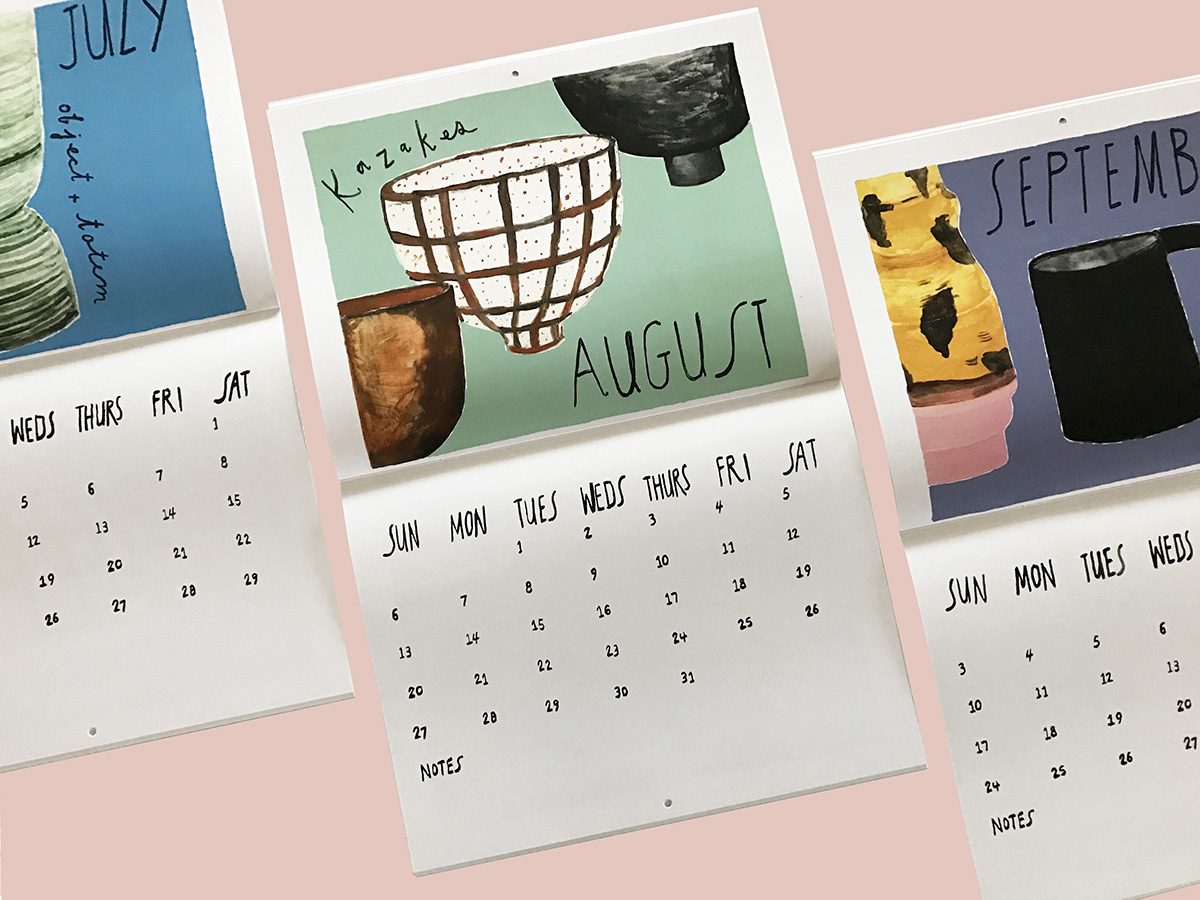 Happy 2017 Calendar by Sarah Illenberger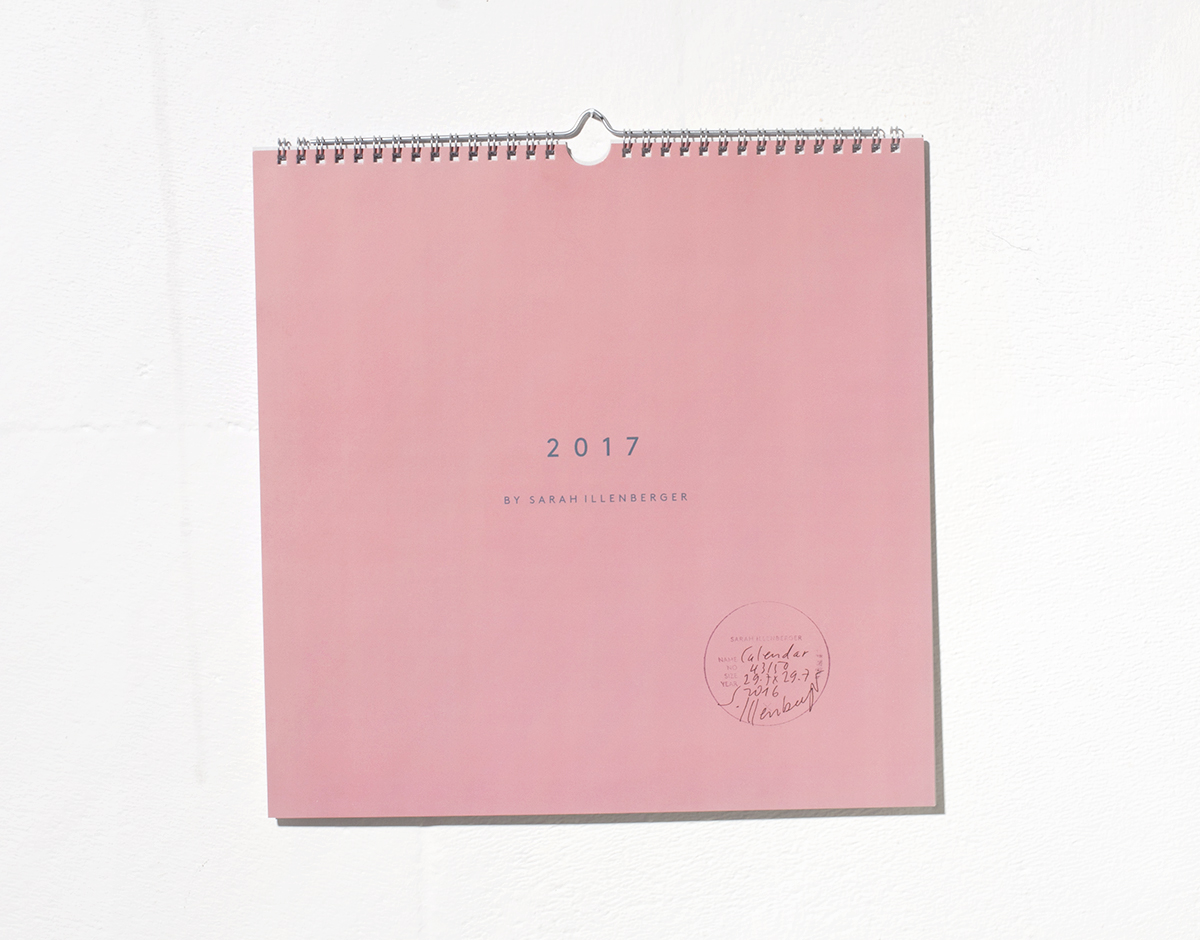 50 Euros, sarahillenberger.com
We're not terribly optimistic that 2017 will be any happier than 2016 was, but maybe, just maybe, we'll be forced to crack a smile anyway each time we look at Sarah Illenberger's Happy 2017 Calendar, which features a dozen clever images created by the Berlin art director and illustrator over the past year.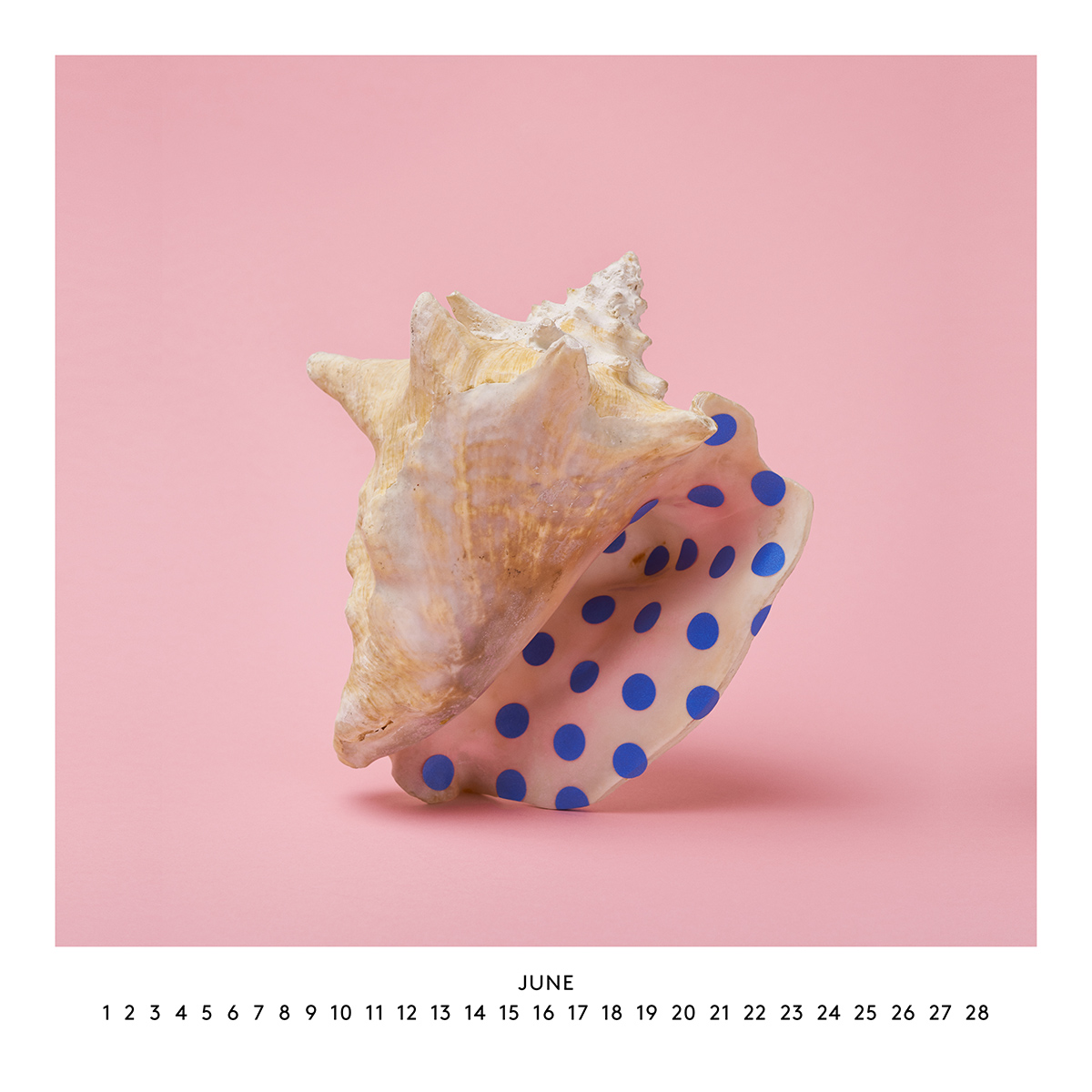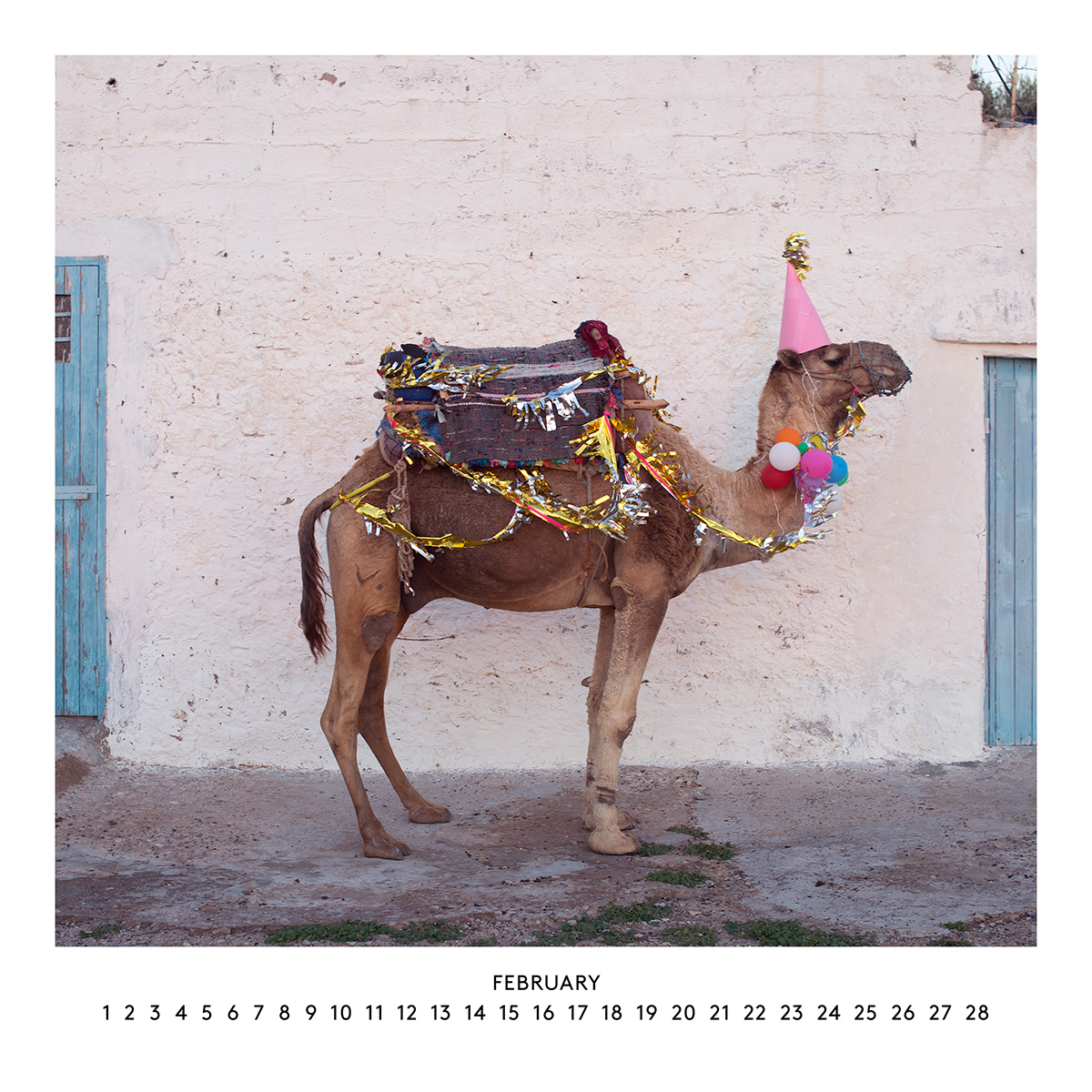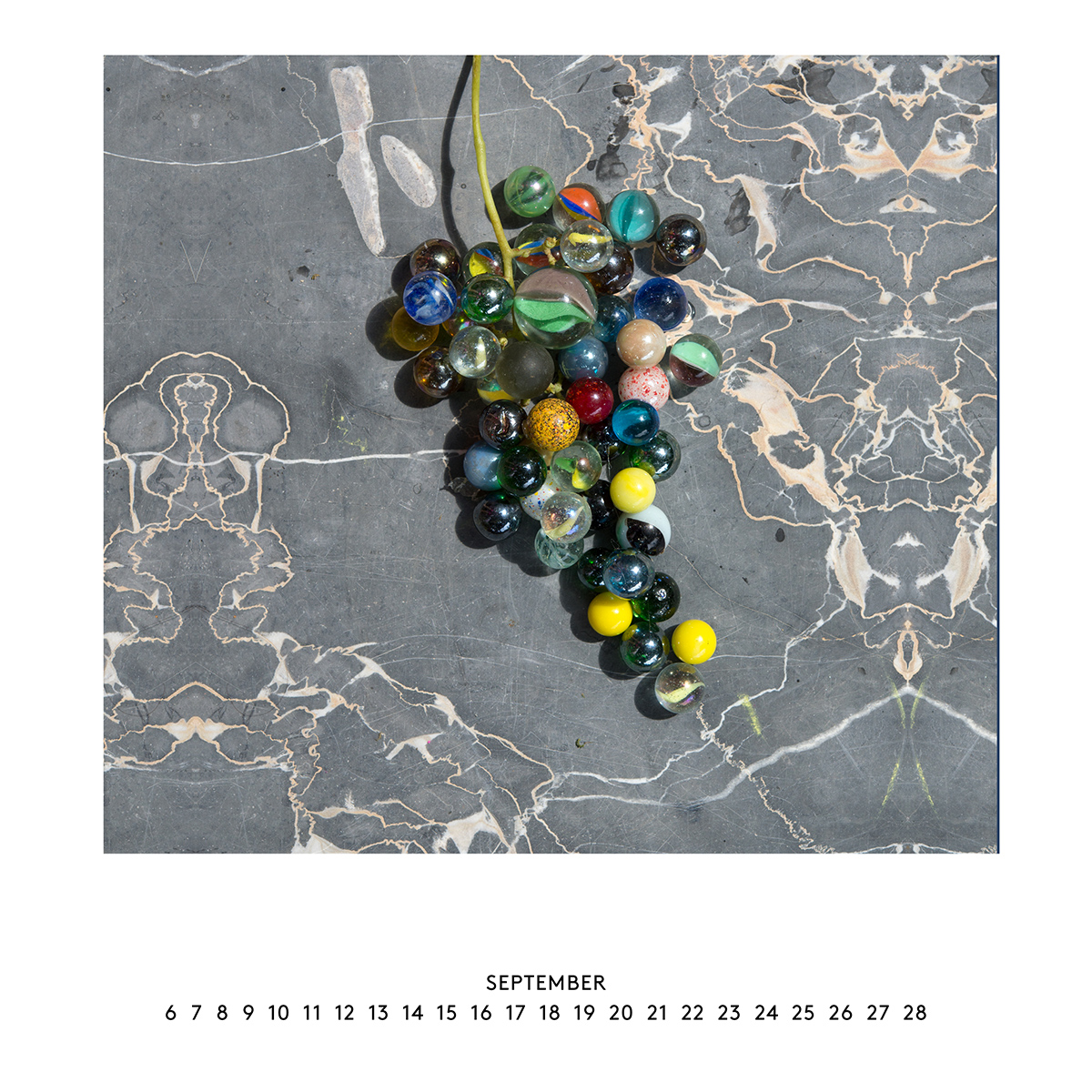 World Domination Calendar by Paloma Powers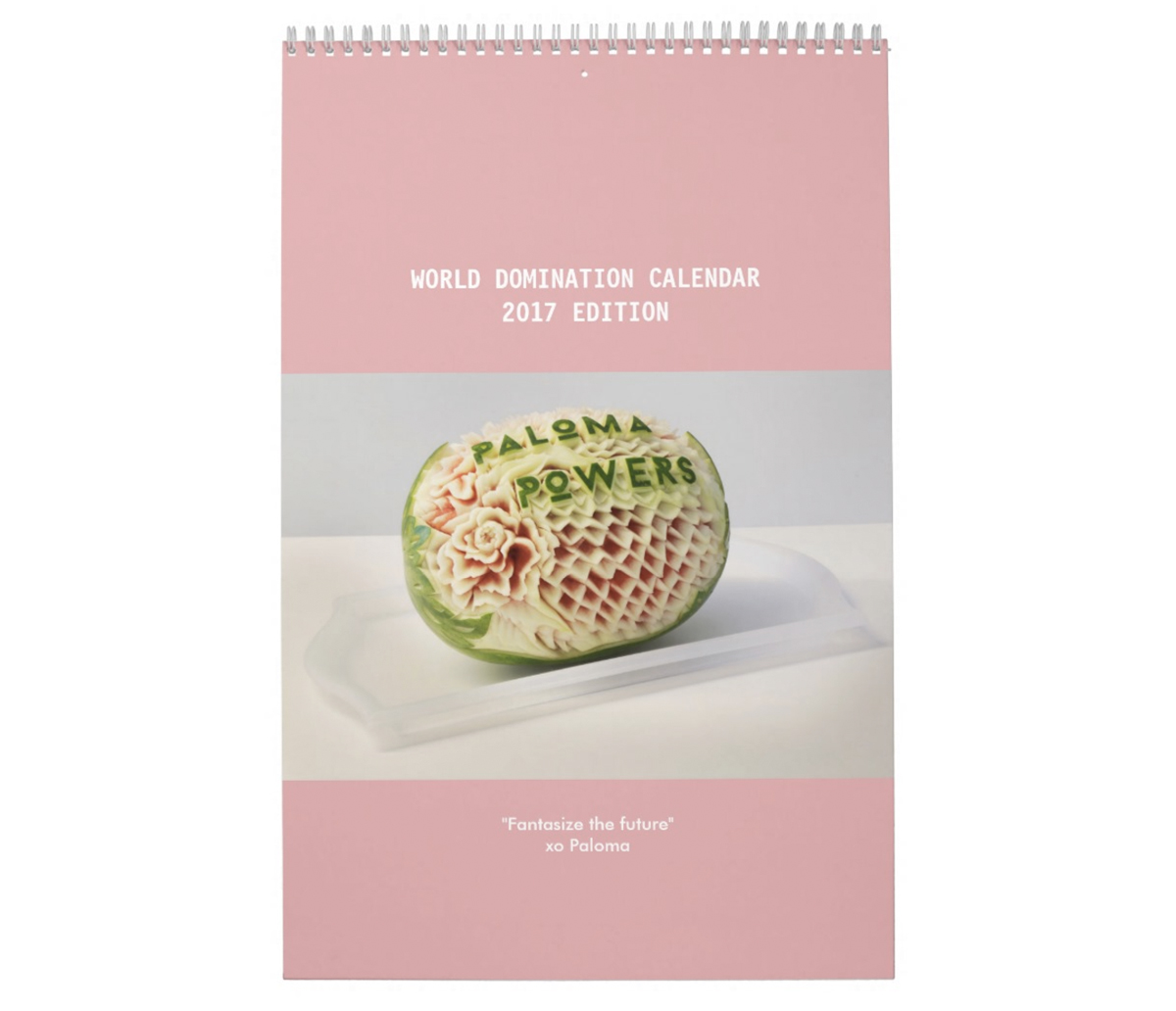 $30, palomapowers.com
The New York artist's agency and creative studio Paloma Powers is also doing its part to help us stomach 2017's impending doom: Its new calendar doubles as a "world domination schedule planner" (January 21, check!), and 15% of the proceeds of its sales in December go to Planned Parenthood. The calendar pages themselves feature images from two of the agency's projects in 2016: a series of artist-designed floral arrangements and a series of fictional wedding registries created for Rosenthal.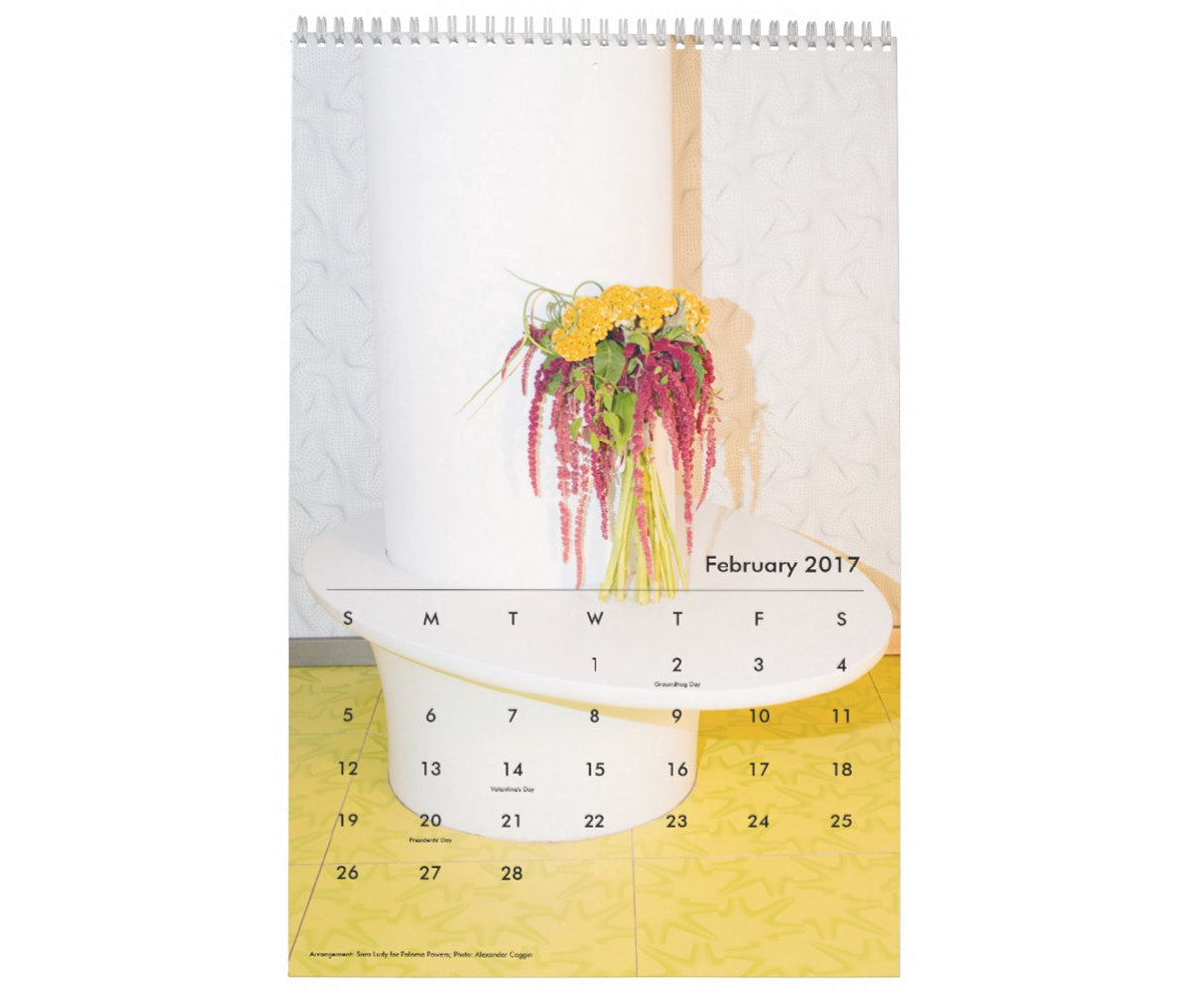 Arrangement by Sara Ludy for Paloma Powers, photo by Alexander Coggin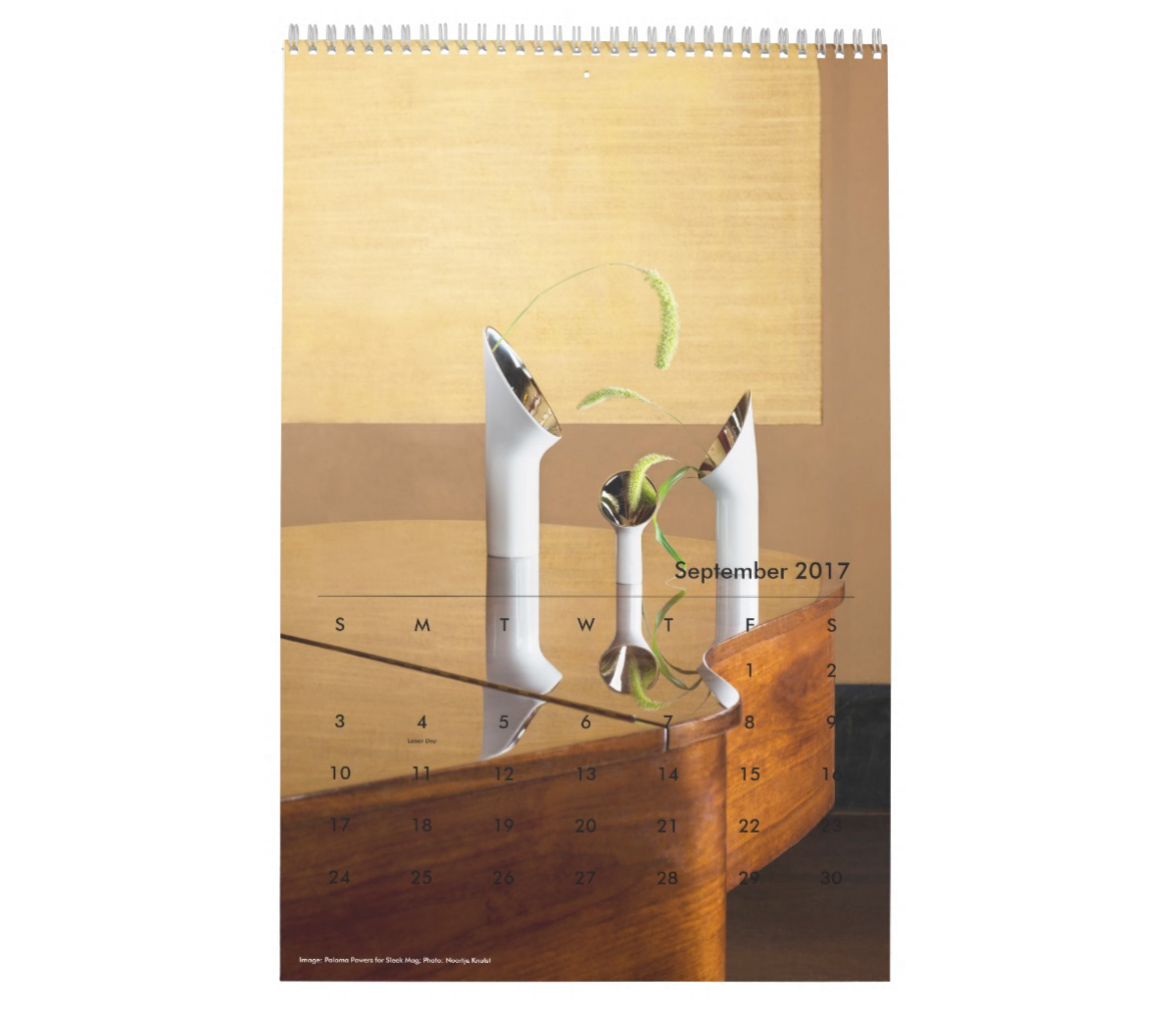 Paloma Powers for Sleek Mag, photo by Noortje Knulst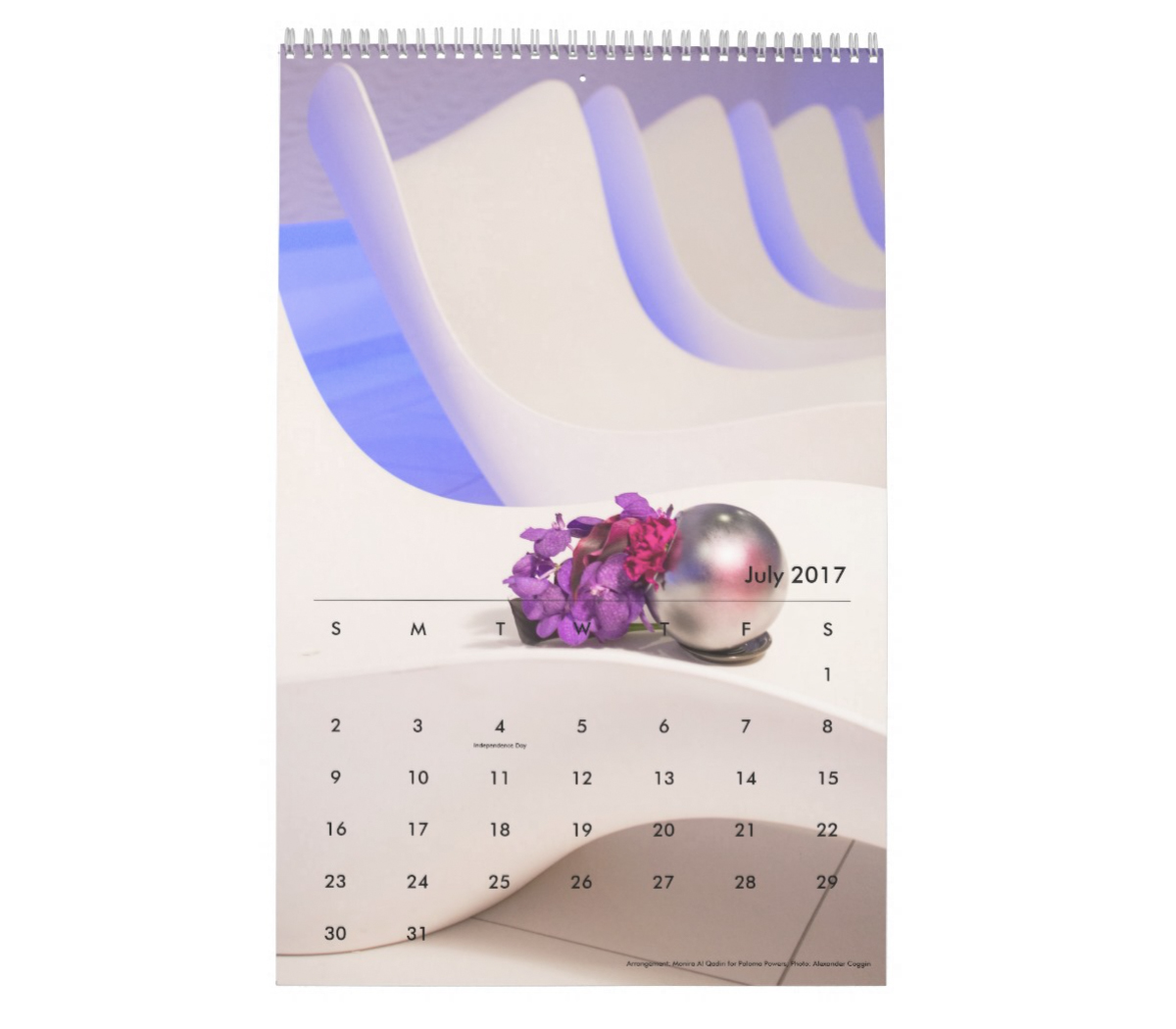 Arrangement by Monira Al Qadiri for Paloma Powers, photo by Alexander Coggin
Hot Pots Calendar by Kelsey Keith and Fuzzco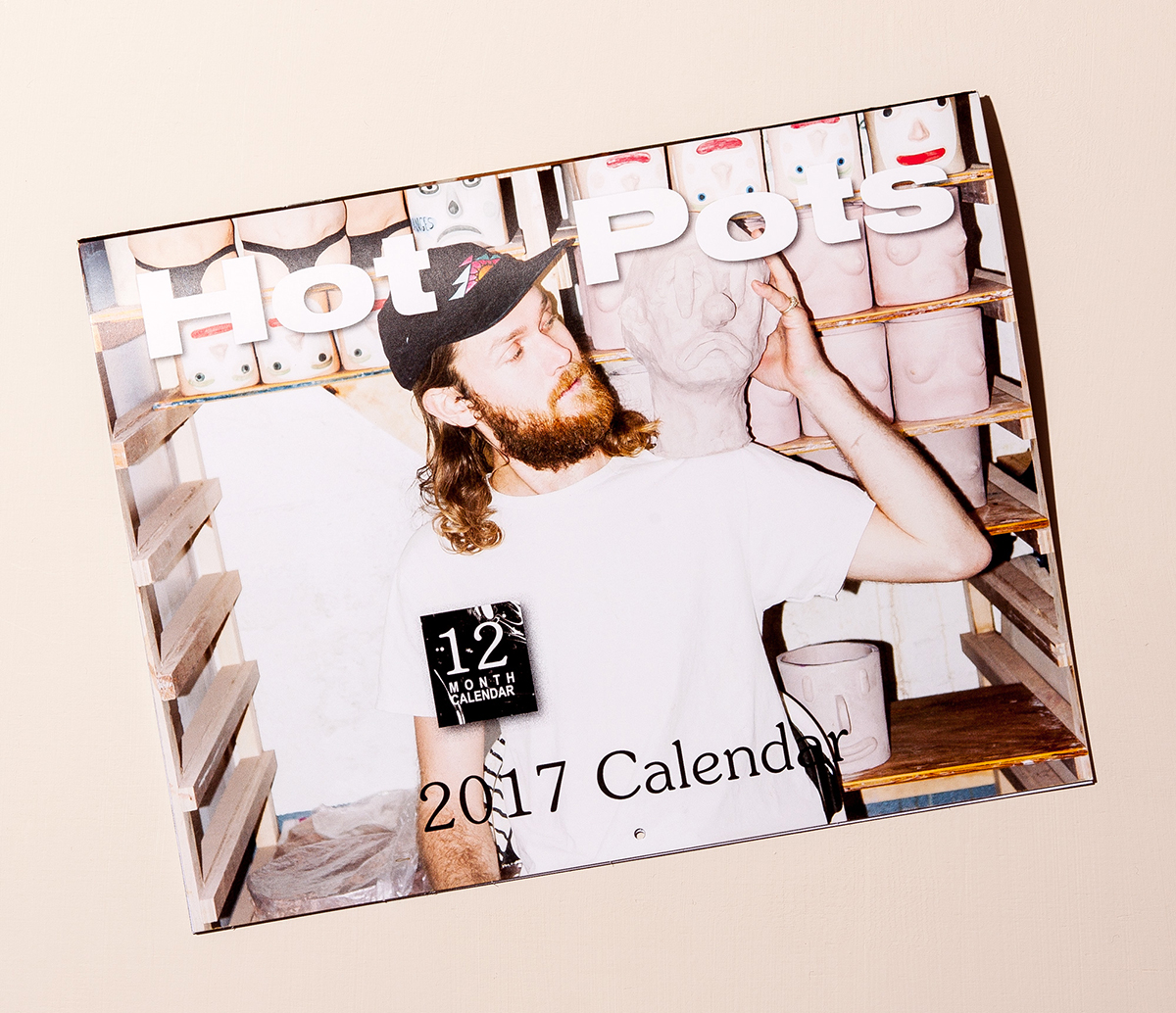 $18, pretendstore.co
When our friend Kelsey Keith, editor of Curbed, told us she wanted to create a pin-up calendar full of male ceramicists like Isaac Nichols and Ian Anderson, we thought it was just one of those great ideas we'd all laugh about every once in awhile over drinks. And yet as of this month, it's a real thing — rendered in hilarious detail by the Charleston-based design studio Fuzzco, set up to raise money for a South Carolinan potters' collective, and armed with a priceless tagline: "They pot, therefore, they're hot."