12.16.16
Faris Du Graf on What It Took to Create Seattle's Newest Fashion Mecca
PHOTOS BY CHARLIE SCHUCK
People ask us all the time why we don't open a Sight Unseen store or gallery in New York, and our answer is always the same: Because it's insanely expensive, and who would run our site and trade fair while we were manning the store? This is why we view the new Seattle store RIZOM with so much admiration — as if helming their own independent fashion brands wasn't enough, Faris Du Graf of the jewelry line Faris and Deborah Roberts of the clothing line Silvae banded together this fall to open not some tiny hole in the wall where they'd peddle their own work, but a huge, airy retail destination where they also support the work of others. Sure, they're not the first to adopt this model (see Iko Iko, Backtalk) but they're certainly among the most impressive, particularly since Du Graf's line was already kind of blowing up in its own right before she turned her attention to RIZOM. We decided to interview her this week about the challenges and the joys of her newest endeavor, and the business advice she'd give other, equally ambitious design or fashion entrepreneurs.
Before you became a jewelry designer you spent some time working for Rob Forbes, the original founder of Design Within Reach. Did he — or your parents, who worked for Knoll in the '80s — impart to you any business wisdom?
Working with Rob was a crash course in creative entrepreneurship. I learned the value of a design-driven business with a strong aesthetic voice, and discovered the importance of keeping a dynamic community of creatives around you to bounce ideas off of and to help make things happen. Rob introduced me to Martha Davis, a Bay Area shoe designer with a background in industrial design. I loved Martha's bold shoe designs so much that I wanted to be just like her — a powerful female entrepreneur with a really strong point of view. After meeting Martha, I started taking every accessory design course I could.
My parents always had lots to say about how things looked. They are also entrepreneurs, and I grew up in their business. My dad never graduated from college, but he was always teaching himself how to do new things. He was and is incredibly curious about the world and is always dreaming of a new project. My mom, who grew up in the Phillippines, has that immigrant hustle.  She works harder than anyone I know, and always has.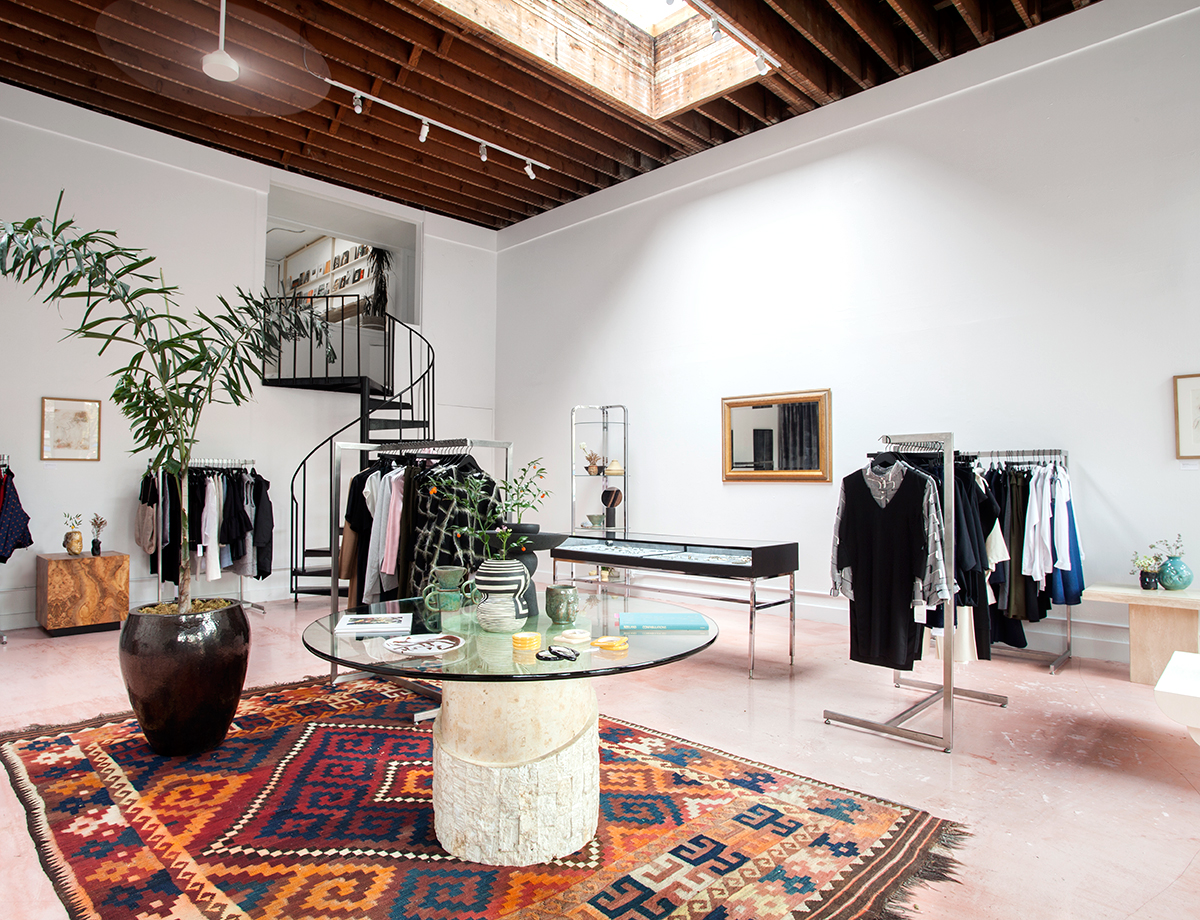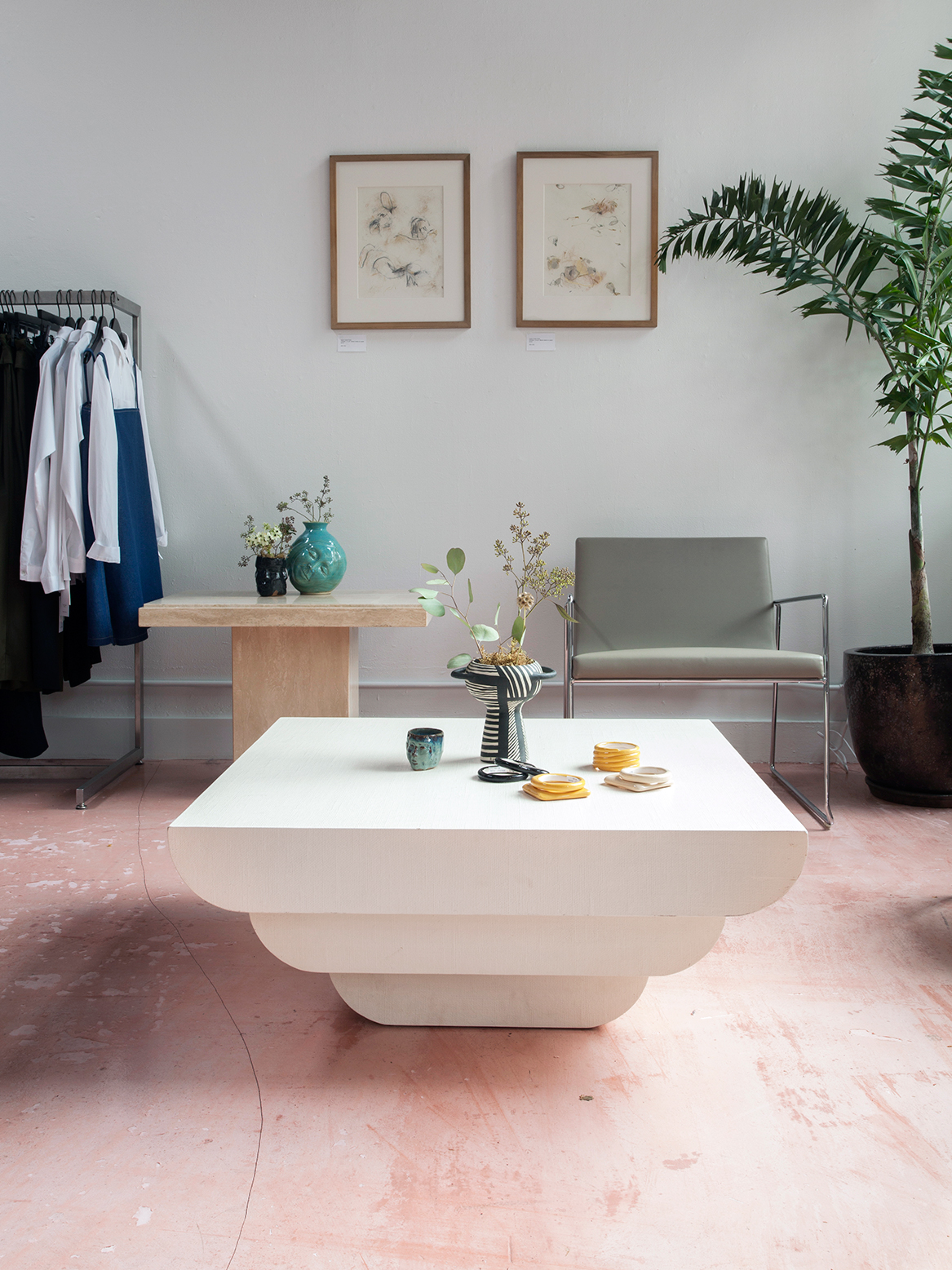 Give me the Rizom backstory. When did you guys start thinking of opening a store? What were your fears about doing this, and what were your reassurances or hopes?
As designers, Deborah and I had always dreamed of having our own store, but it seemed unrealistic to tackle a project like that on our own. But over the past couple of years we did a handful of pop-ups in the city together, so we had a sense that we might be able to work well with one another. We ultimately opened RIZOM in a space that was formerly the studio of our friend, the photographer Charlie Schuck. He mentioned to Deborah that he might move out in the spring, and she asked to see if I was interested in opening a store in the space.  
I was apprehensive at first. FARIS was growing quickly, and I wanted to make sure it had a solid foundation before I started something new. But in the end, the space — housed in a historic building on one of the best, most creative blocks in Belltown — was just too much to walk away from. Charlie linked us with Strath Shepard, the creative director of Nordstrom, whom he knew might be interested in running a small bookstore inside the space (Pacific Standard Books, pictured at the bottom of this post). That was how RIZOM began.  
It happened on a pretty fast timeline, and on a limited budget. Deborah, myself, and my boyfriend worked all summer on it, pouring concrete, pulling down a dropped ceiling, and restoring some old, boarded-up skylights. I scoured Craigslist to furnish the place, and dug into my parents' furniture storage. My sister found some clothing racks that were being given away, and they ended up fitting the space perfectly.  
Seattle has changed so much in the last decade, and sometimes I feel alienated by how corporate and soulless the city can feel. But building a collaborative space for creatives has made me feel like I have more of a stake in the culture here.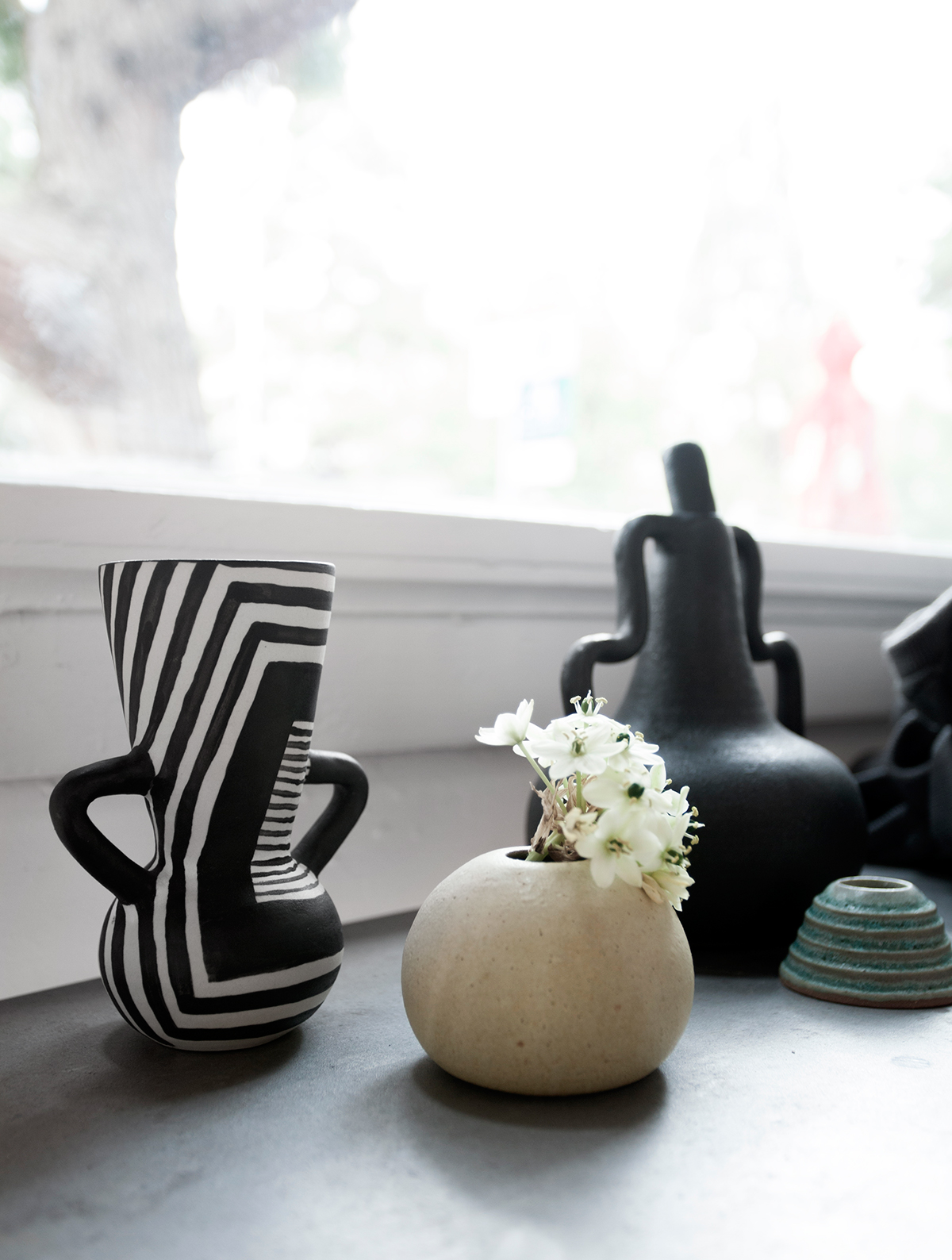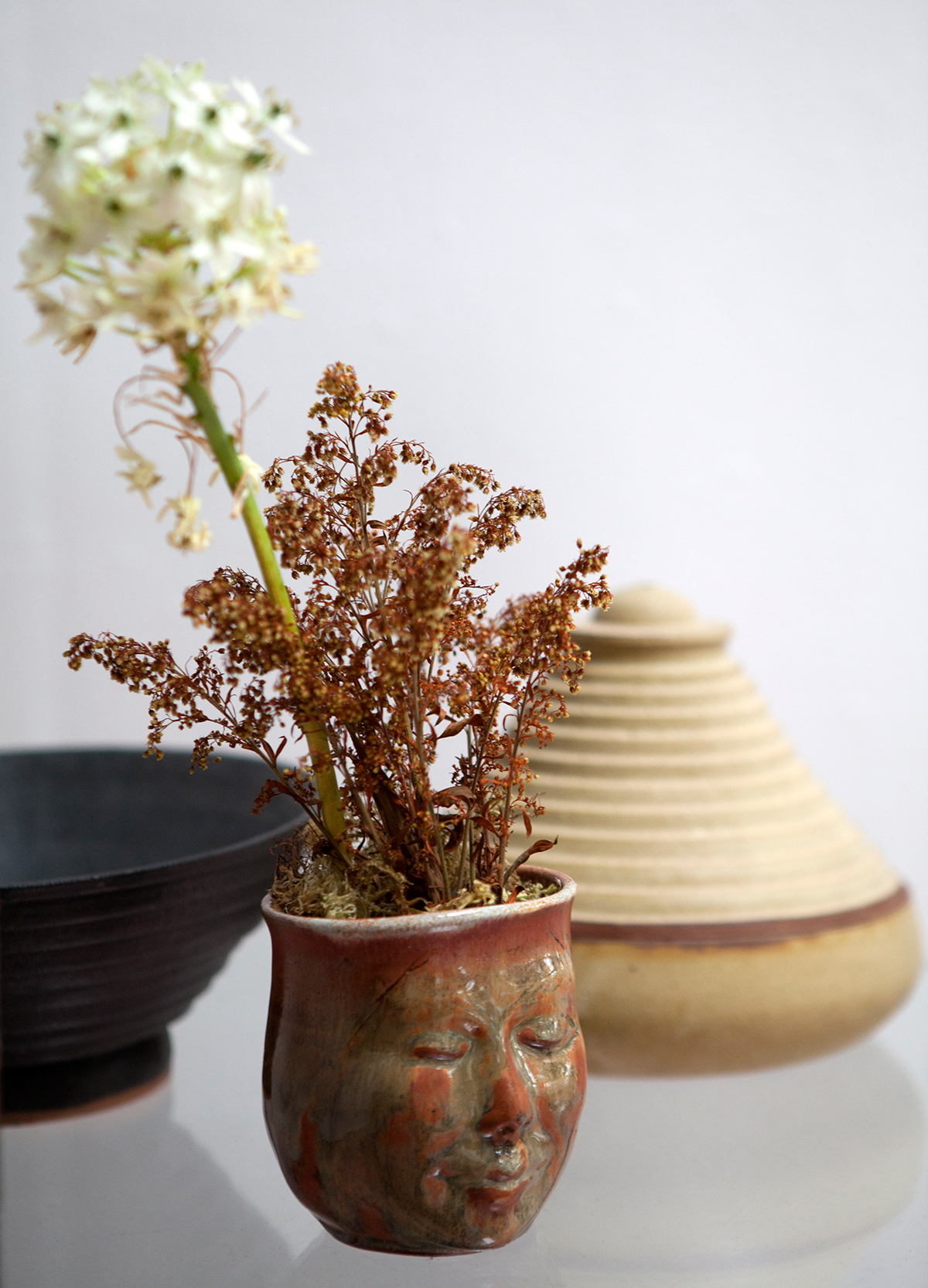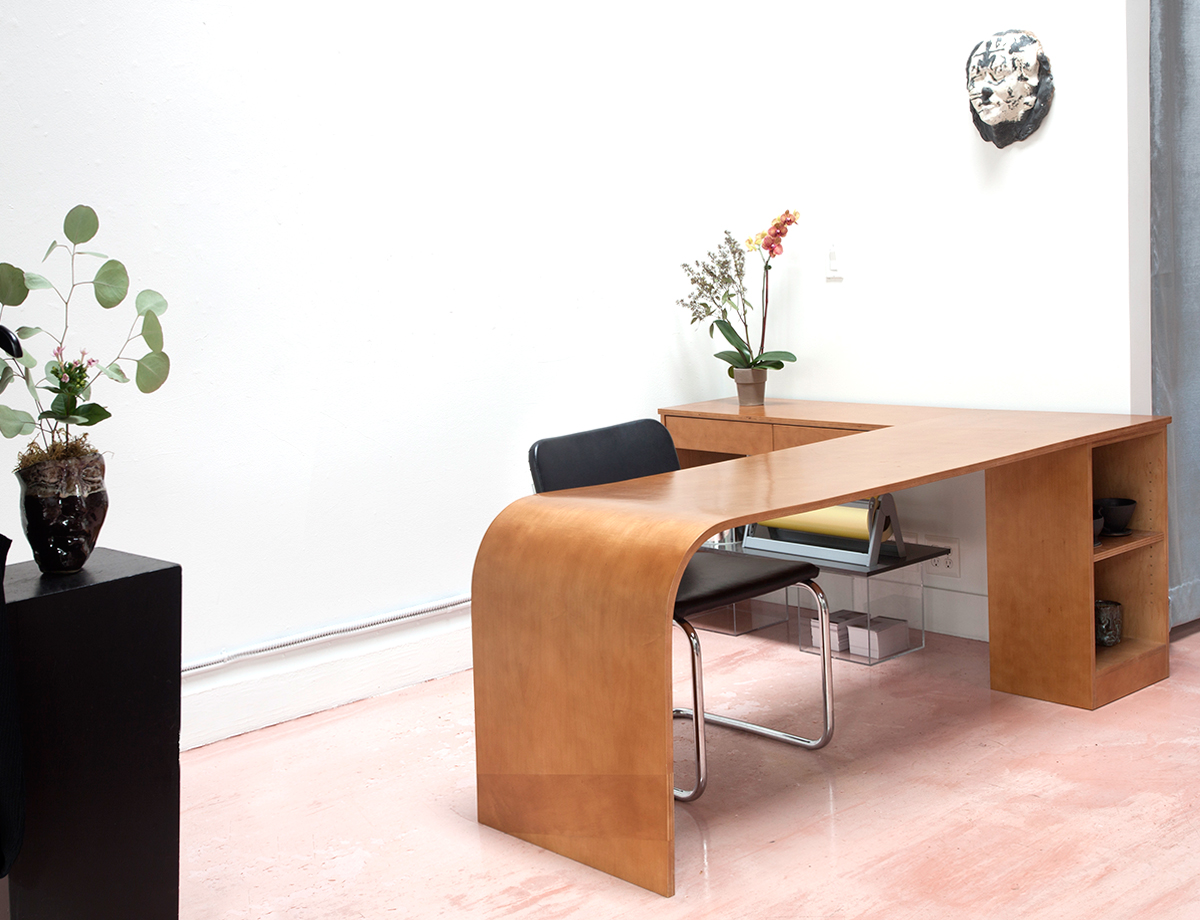 What was the initial concept? I know you wanted to carry work by independent designers, but how else did you envision the experience and spirit of RIZOM, and what did you see as the thing separating you from other boutiques in Seattle, like Totokaelo?
As a designer-owned collective, RIZOM is unique in the marketplace. Either Deborah or I are in the shop five days a week, interacting with people who are trying on the things we've designed. I think that cultivating the relationship between the designer and the wearer really sets us apart. It gives us insights as designers, and our customers seem to love it. It's such a cool thing when people come into the shop and say, "Wait, you're Faris? That's actually your name?" Deborah and I love having that conversation with people who put on our designs. In a world where so much of what we buy and how we communicate happens online, this sort of interaction is priceless.
We also felt like there was more room in the Seattle marketplace for the work of emergent, independent designers with artisanal touches, where you can see the thought and care that went into each individual garment. We wanted it to be a place where you buy things that you don't just like, but you fall in love with. We don't carry any megabrands at all. This is a place where you're guaranteed to discover something new, maybe something that you can't find anywhere else on the West Coast. When I bring FARIS to the wholesale markets in New York, I meet so many amazing designers whose work wasn't available in Seattle. I really wanted to create a space in Seattle for them.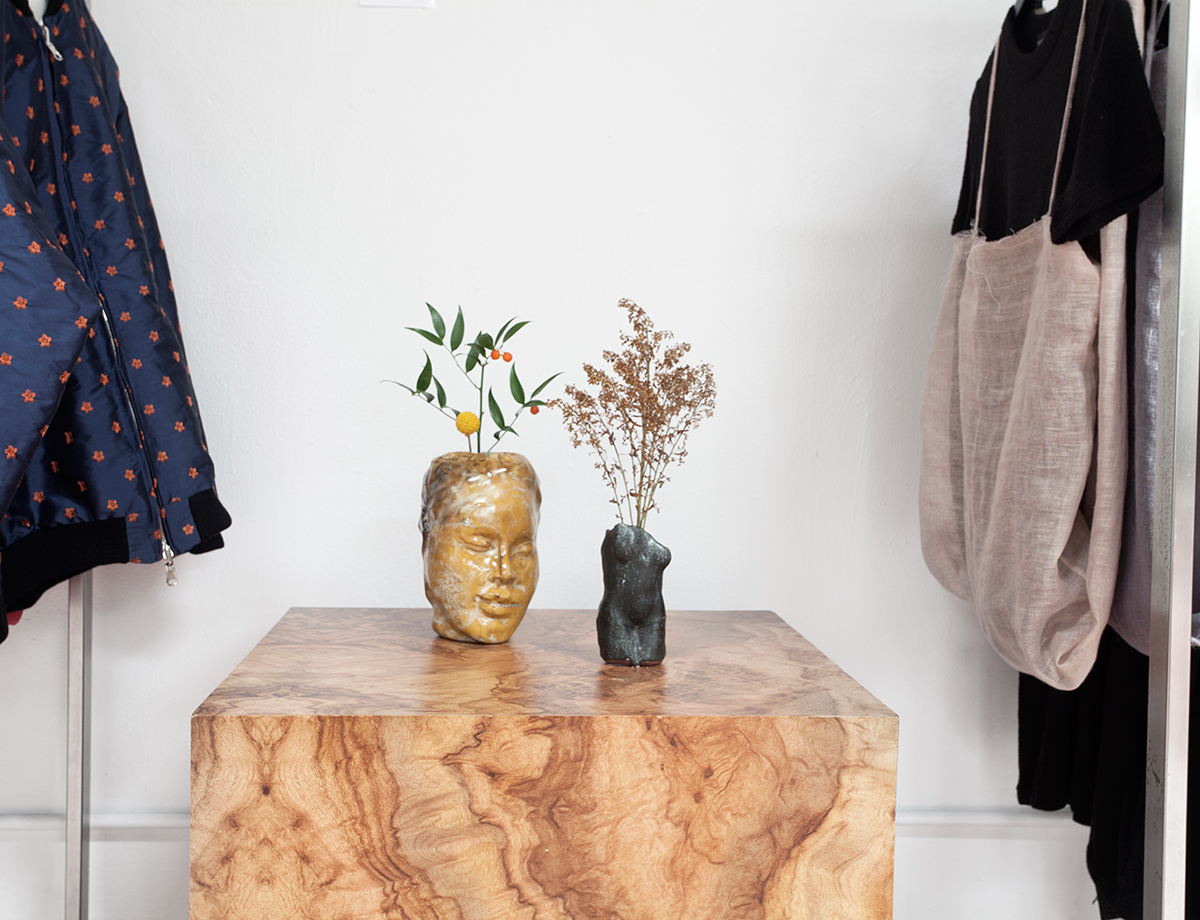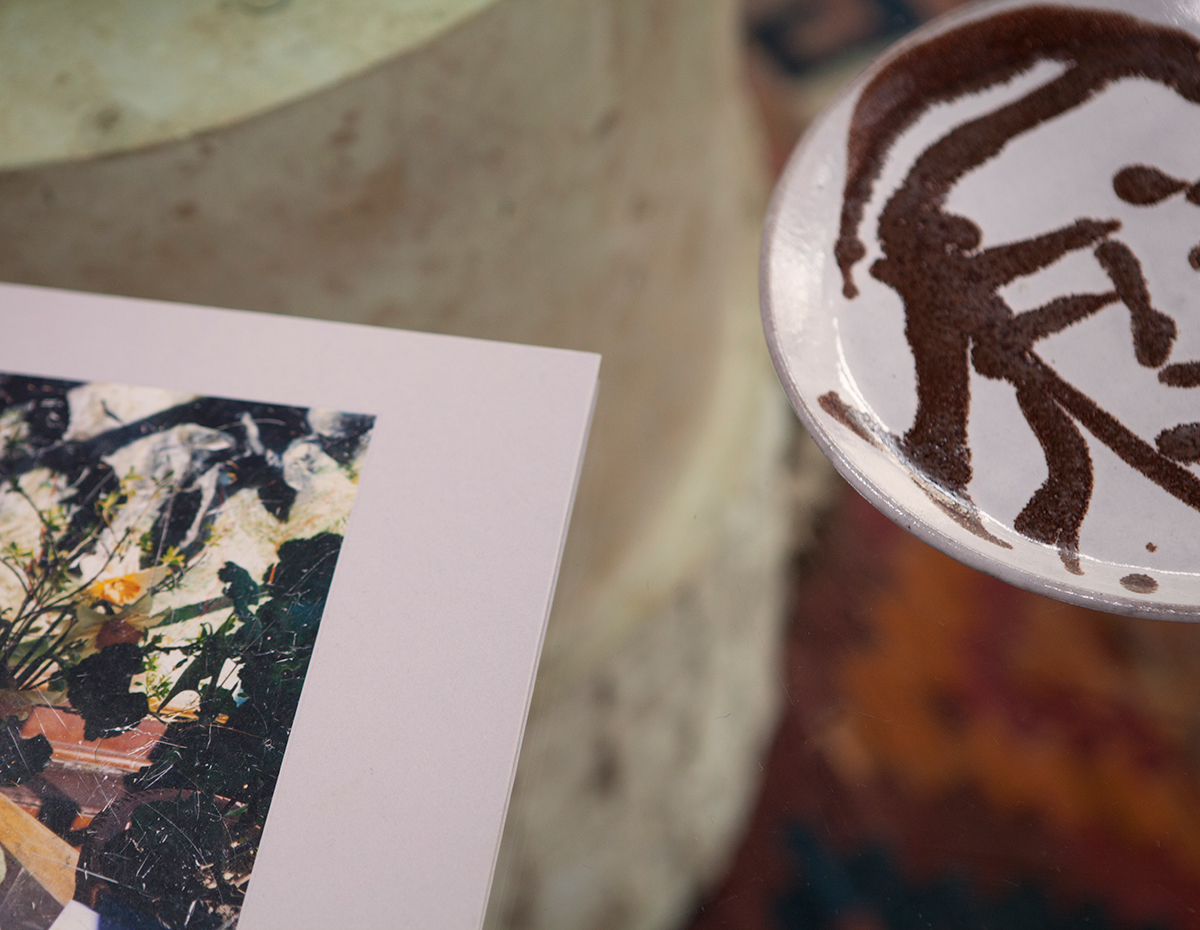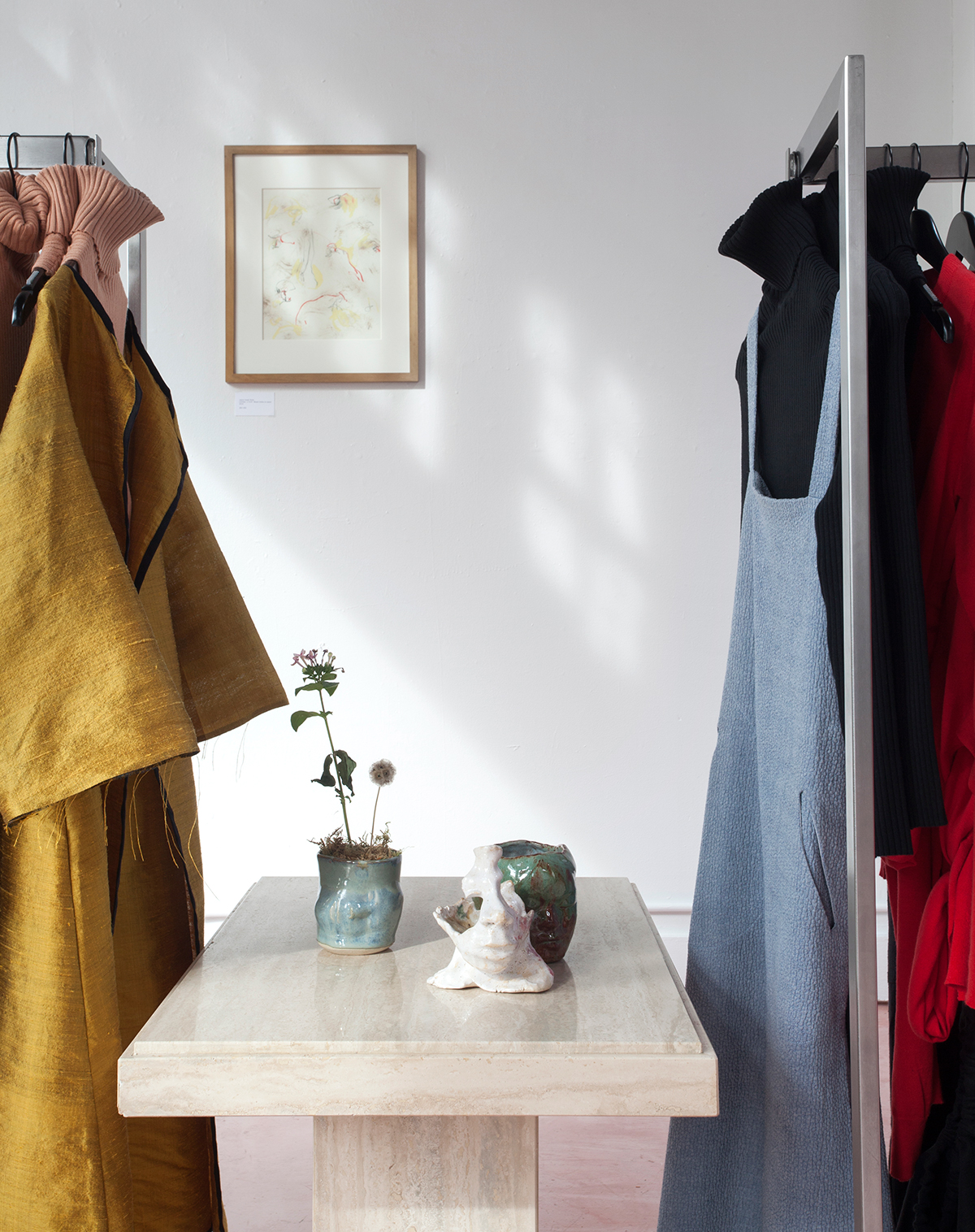 What have been some of your favorite finds so far for the shop?
I am in love with this Berlin-based brand, Ade Velkon. They use technical fabrics — stuff that's insulated, waterproof, or breathable — but in incredibly innovative and modern ways. That sort of thing is perfect for the Seattle marketplace. They have this insulated navy metallic kimono I'm obsessed with, and this waterproof bronze hoodie with bell sleeves.
Adrien Miller is a local ceramicist and who is also a long-time friend. He does ceramic-based portraiture, and we carry a lot of his cups. They're all hand-sculpted with beautiful, blissful expressions that people just fall in love with. His work is so special and distinctive.
Growing up in a family business myself, I am smitten with the story of Balm & Co., a beautifully smelling skincare and candle line that's owned and operated by a mother-daughter team.
What's been the most surprising or gratifying thing you've experienced since opening the store? And do you think it's making any kind of impact on the Seattle scene?
It's hard to say it has made an impact so far, since we've only been open since the end of September. But I feel like we're making a small difference for some of the artists we carry and for the people who walk in our doors. The other day, a woman came in and just loved everything. The next day, she came back, said she returned all her clothes she had bought at the department store because everything we carried seem much more special.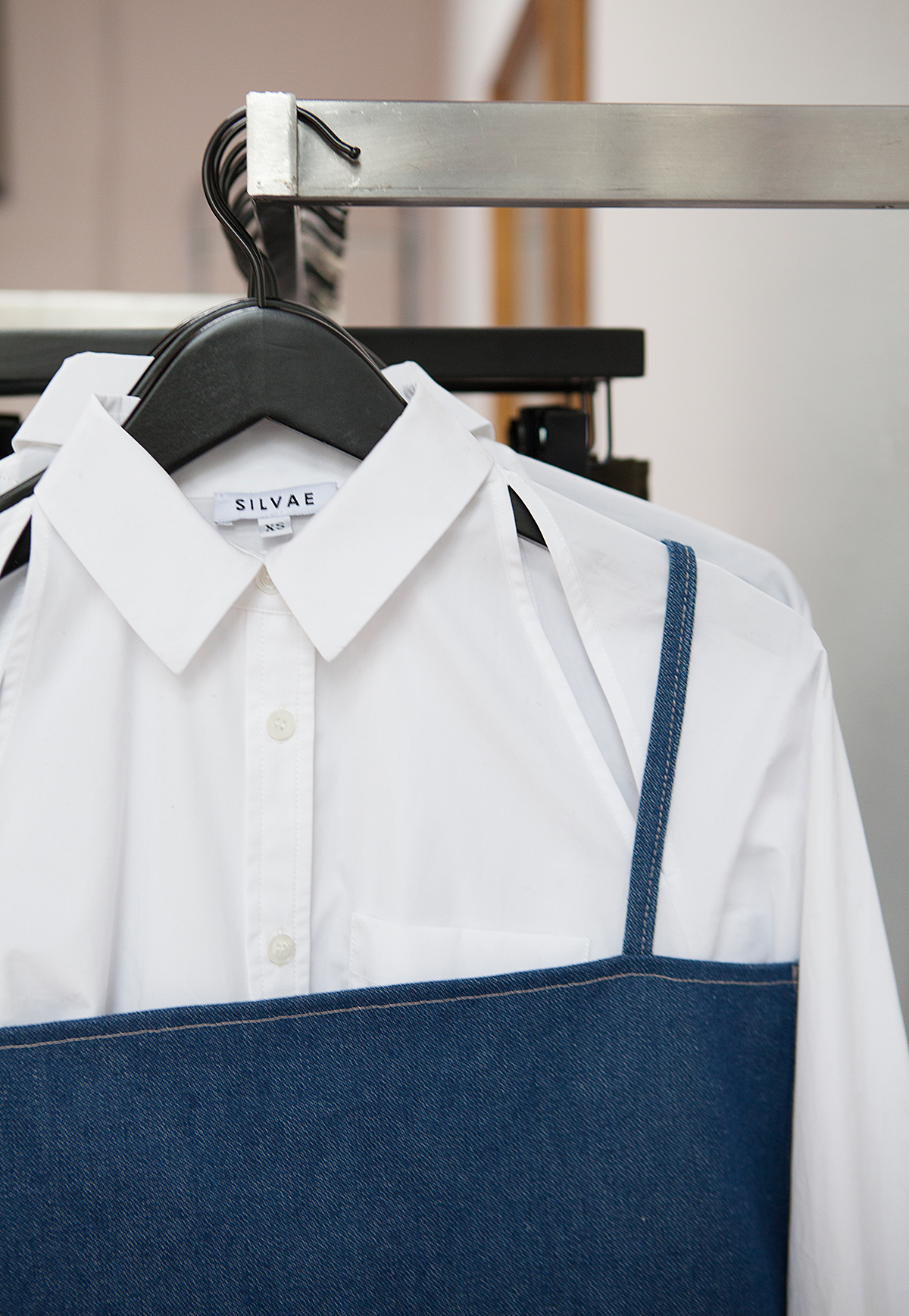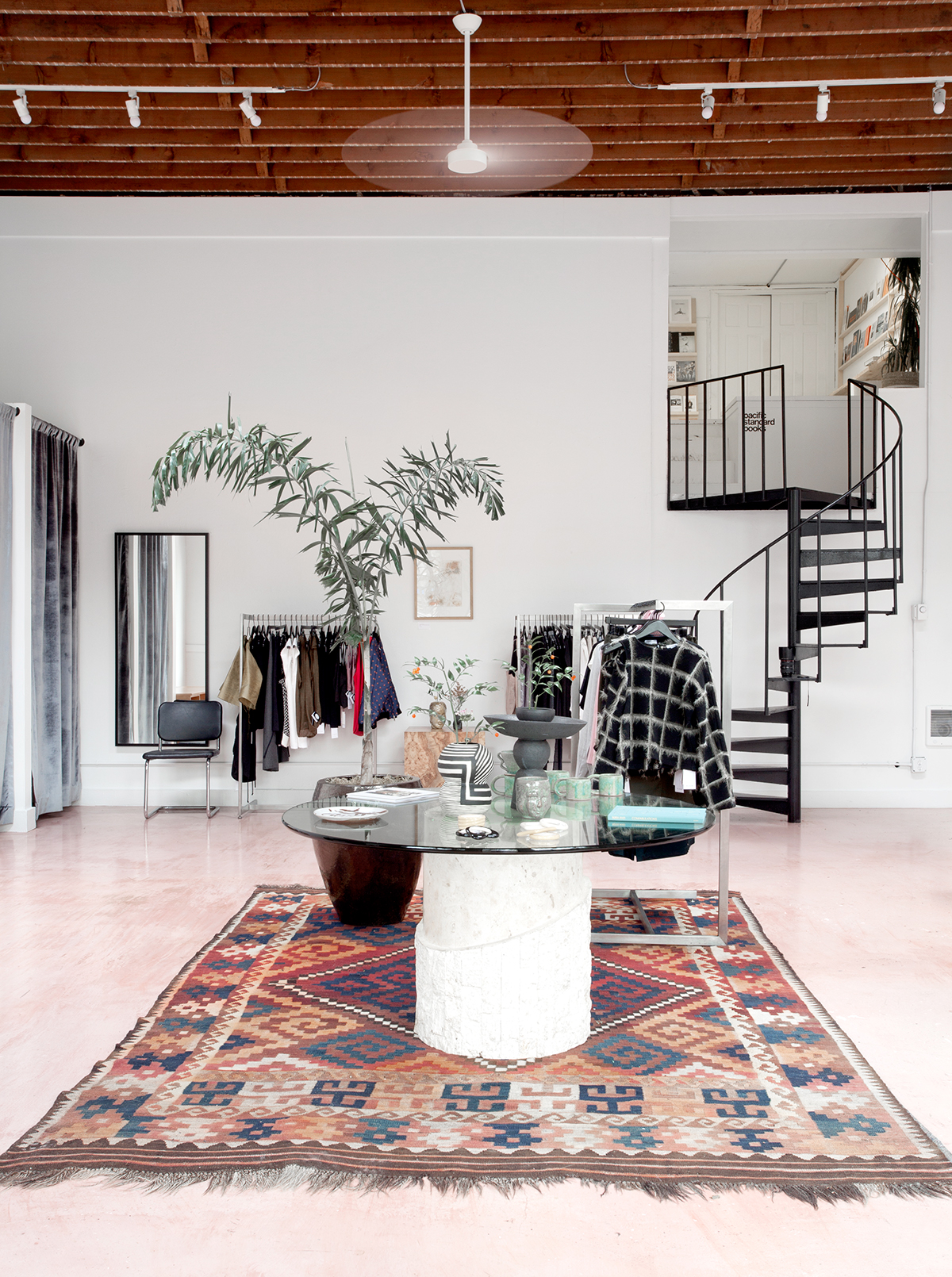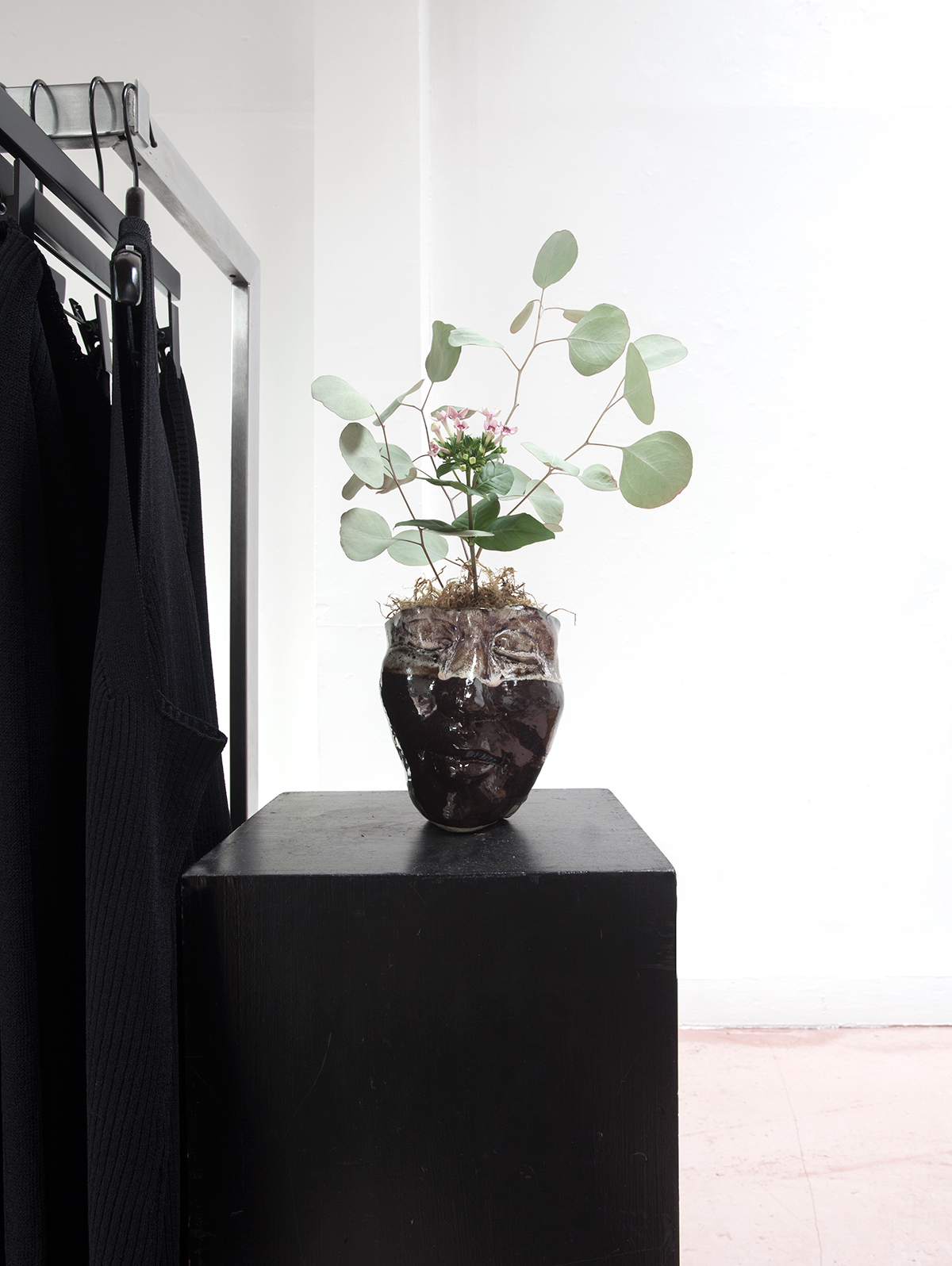 What are your plans for the store in 2017?
A website is in the works, and Deborah and I are hoping to develop a capsule RIZOM collection. And we have a few other things in store that we're not ready to announce yet.   
Do you have any advice for budding fashion or design entrepreneurs out there who may be reading this? The most important things you've learned this year?
Starting a brand and a store is incredibly expensive, so it really pays to be resourceful. Anything you can't do yourself you are going to have to pay someone else to do. So what's already in your toolbox? Opening this store showed us how capable we were. We're so proud of all that we were able to build with our own hands.
That being said, finding people you can trust and can rely on is essential. You have to cultivate and build your tribe in order to make something like this work — value and appreciate the people close to you. 
In all things, and especially in design, it's essential to define your own voice. Why replicate what's already out there? Don't be scared to go a little weird with things.