12.17.16
Week of December 12, 2016
A weekly Saturday recap to share with you our favorite links, discoveries, exhibitions, and more from the past seven days. This week: two group shows by a collection of design all-stars, three new serious talents to watch, and a glimpse inside your favorite interior of 2016 — this time with furniture!
Links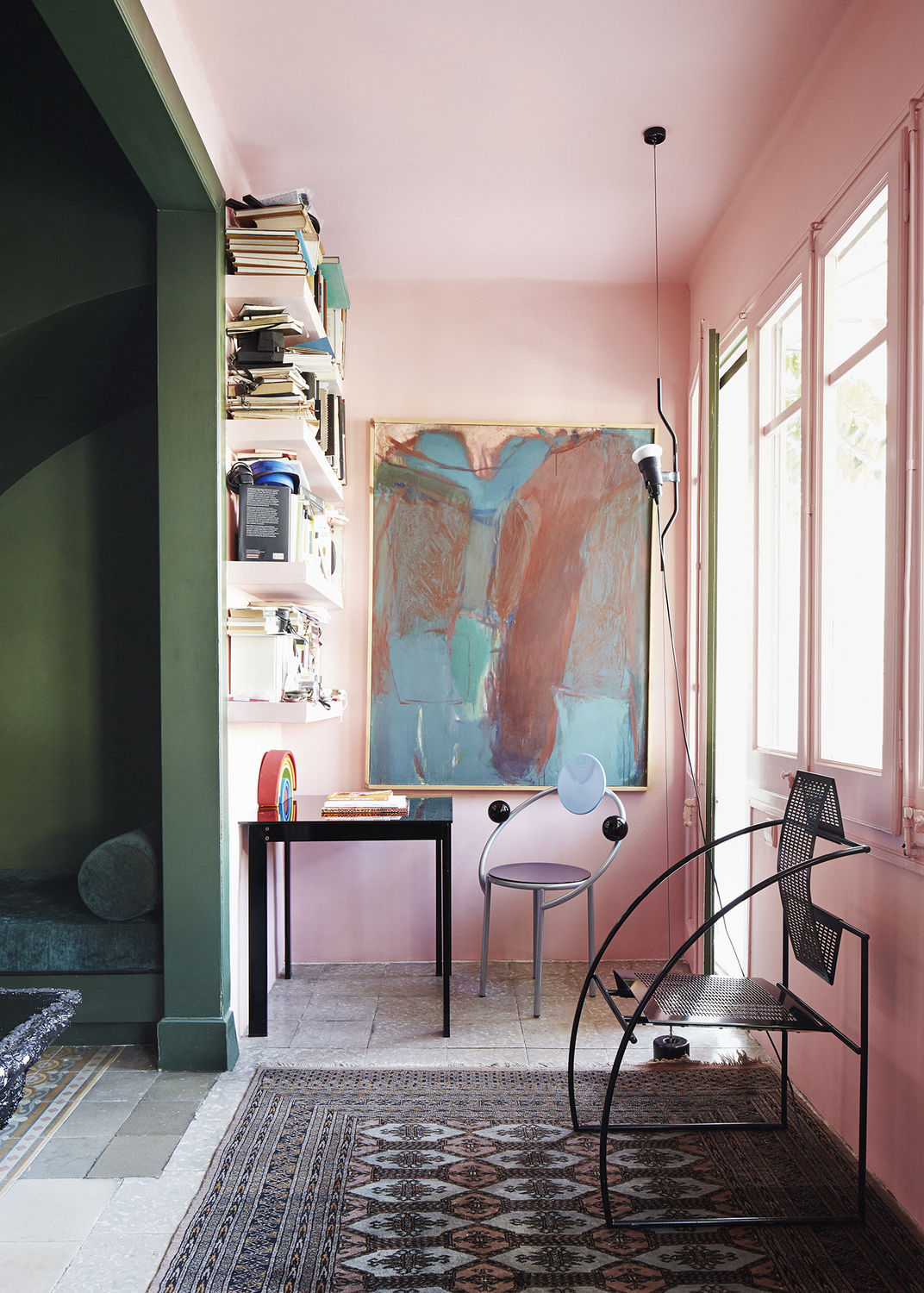 Remember Guillermo Santoma's Barcelona home, a.k.a. the most perfect interior we've ever published? Of course you do. What you might not remember is that we published the home completely unfurnished. We found the above image on photographer Simon Watson's website, where you can see Santoma's A+ decorating skills at work, inside a portfolio Watson shot for Icon Spain.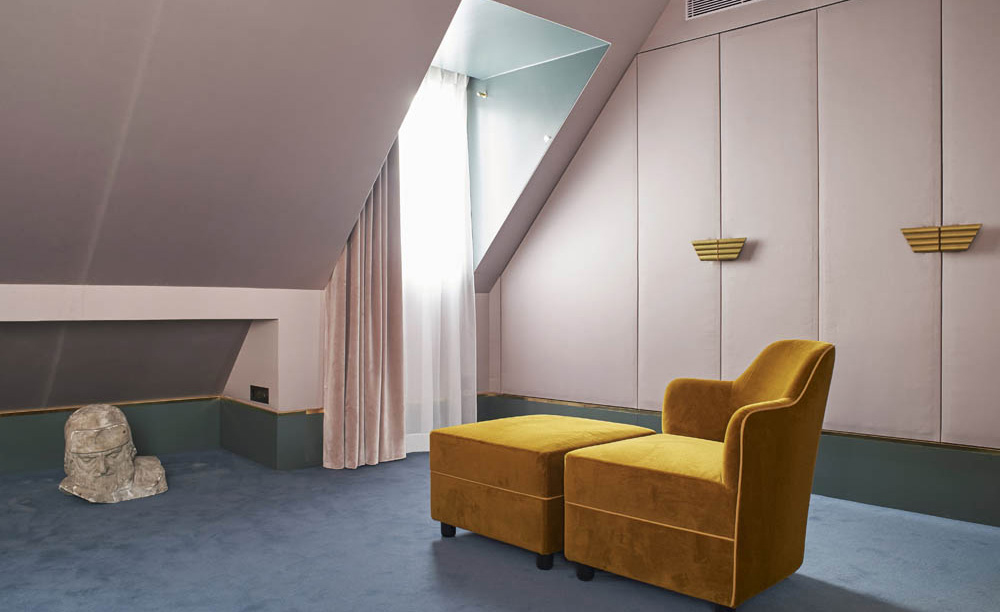 This Paris hotel, the Hotel Saint Marc by Milan-based Dimore Studio, opened this summer, but we somehow missed it. Thanks to Yellowtrace for the tip — we can't stop thinking about these color combos (or that perfect writing desk, at the top of this post).
Discoveries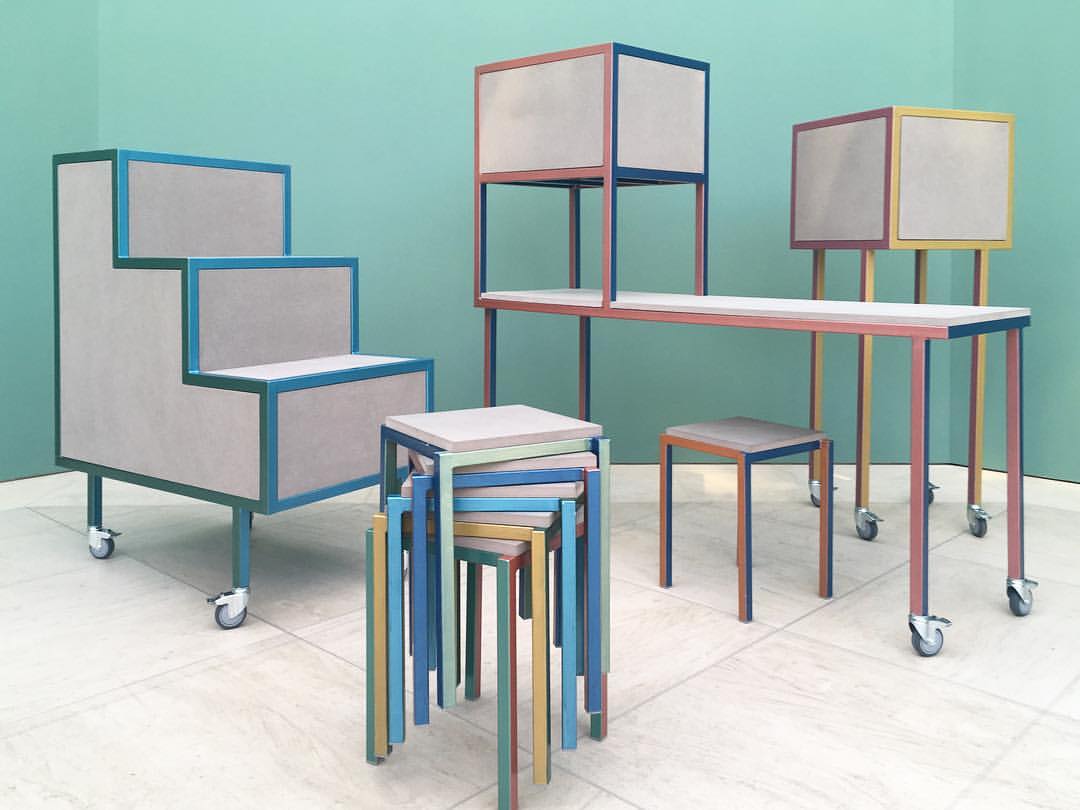 We don't know much about these bicolor, stackable hammertone furnishings by Julien Carretero, beyond the fact that they were commissioned by the Mudam museum in Luxembourg, and that Carretero likes to tease the finished batches on social media. More, please!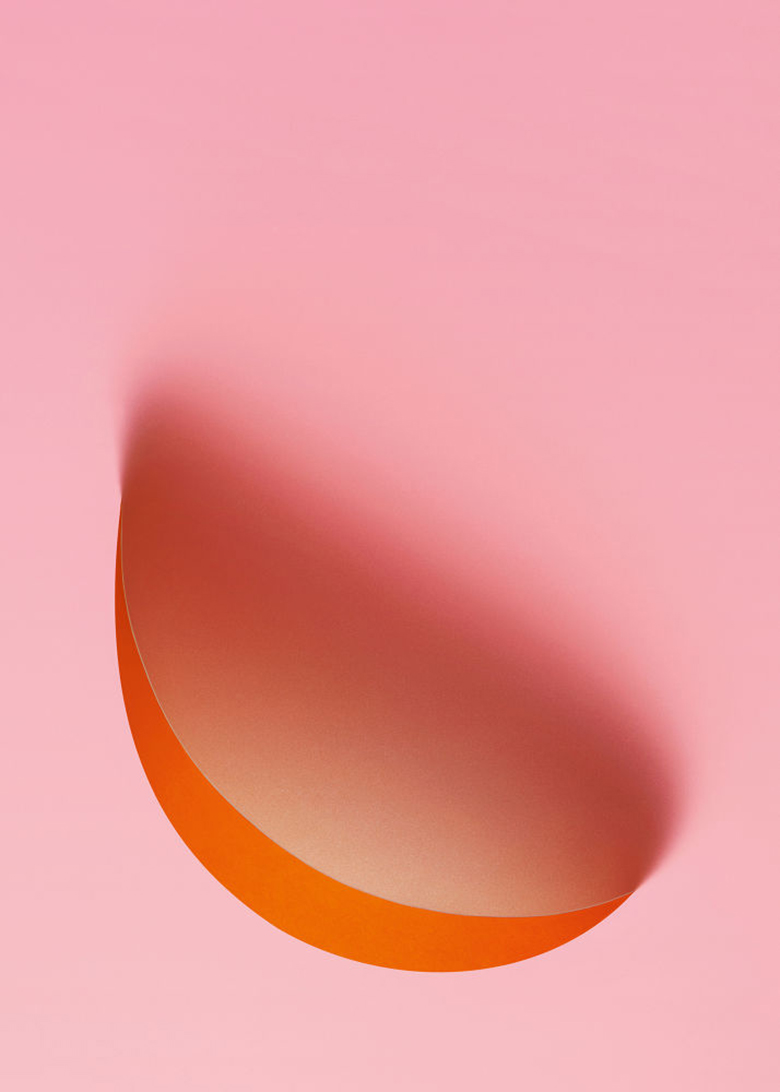 Lots of great new work by London photographer Jess Bonham on East Photographic, including this one and the cutest animated shoes for Miu Miu. Excellent eye candy browsing.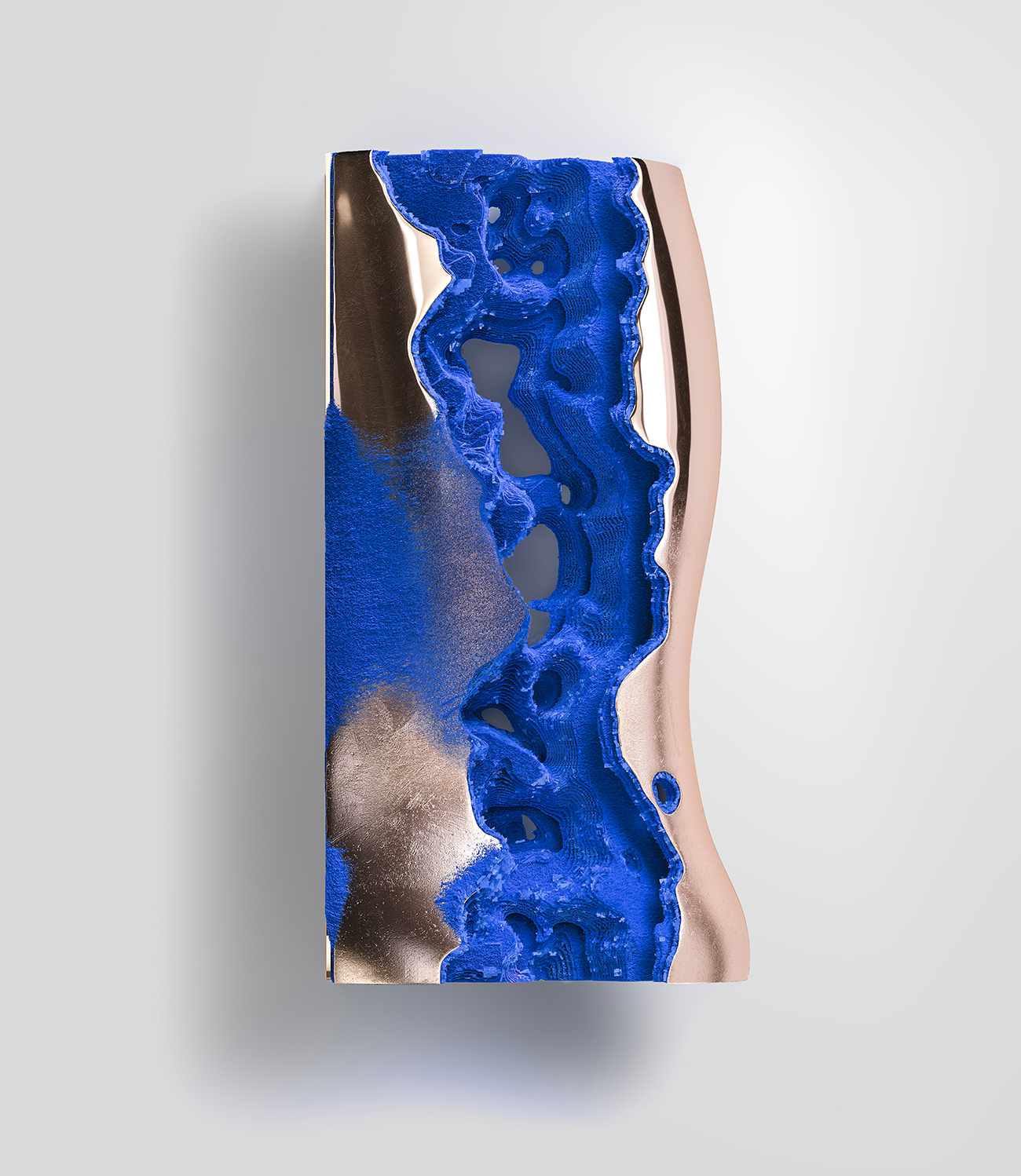 We're still not entirely sure how this is supposed to represent a new line of high-quality papers by the Polish brand Arctic Paper, but the image is undeniably cool — and comes with a weirdly mesmerizing video to match!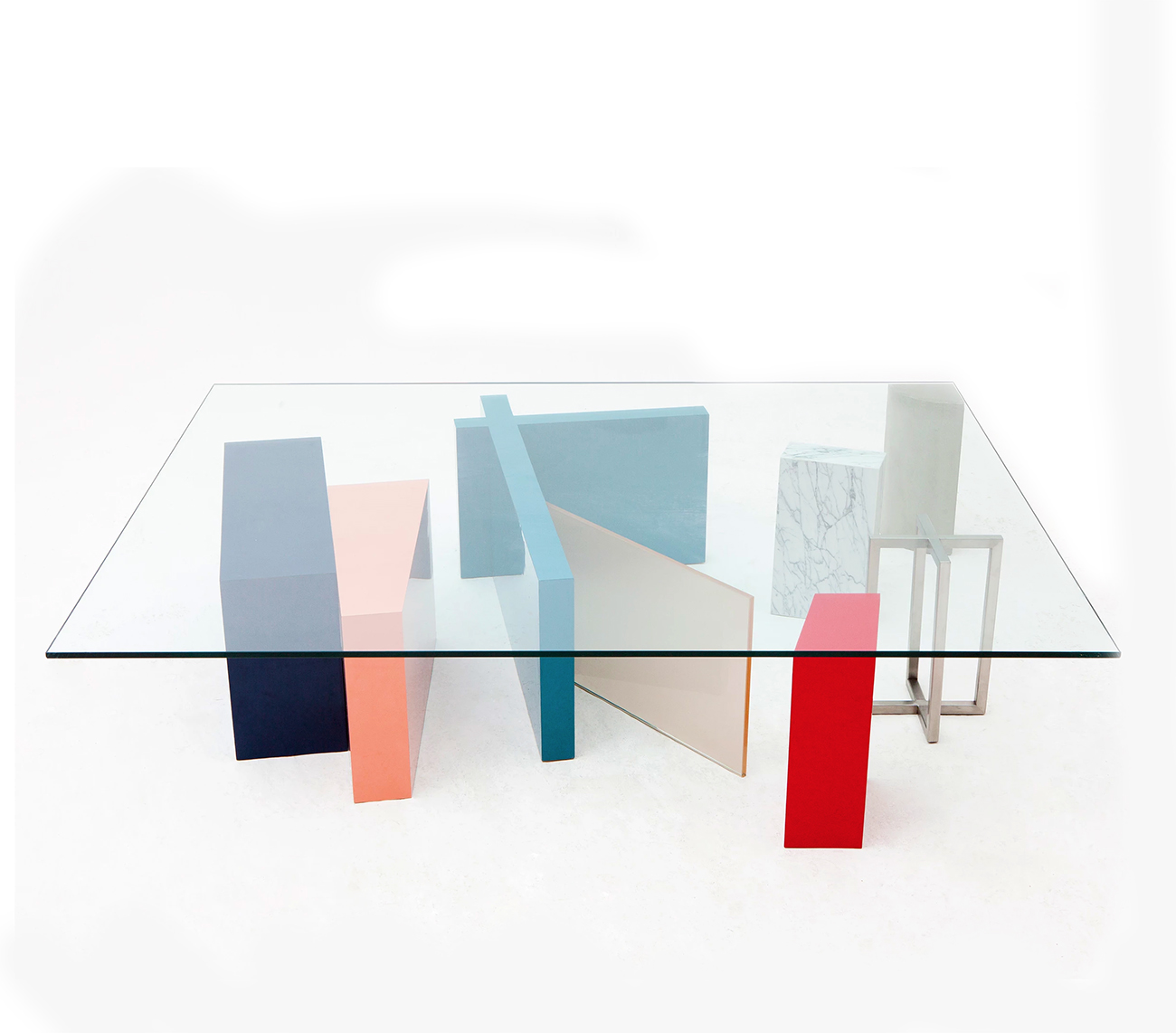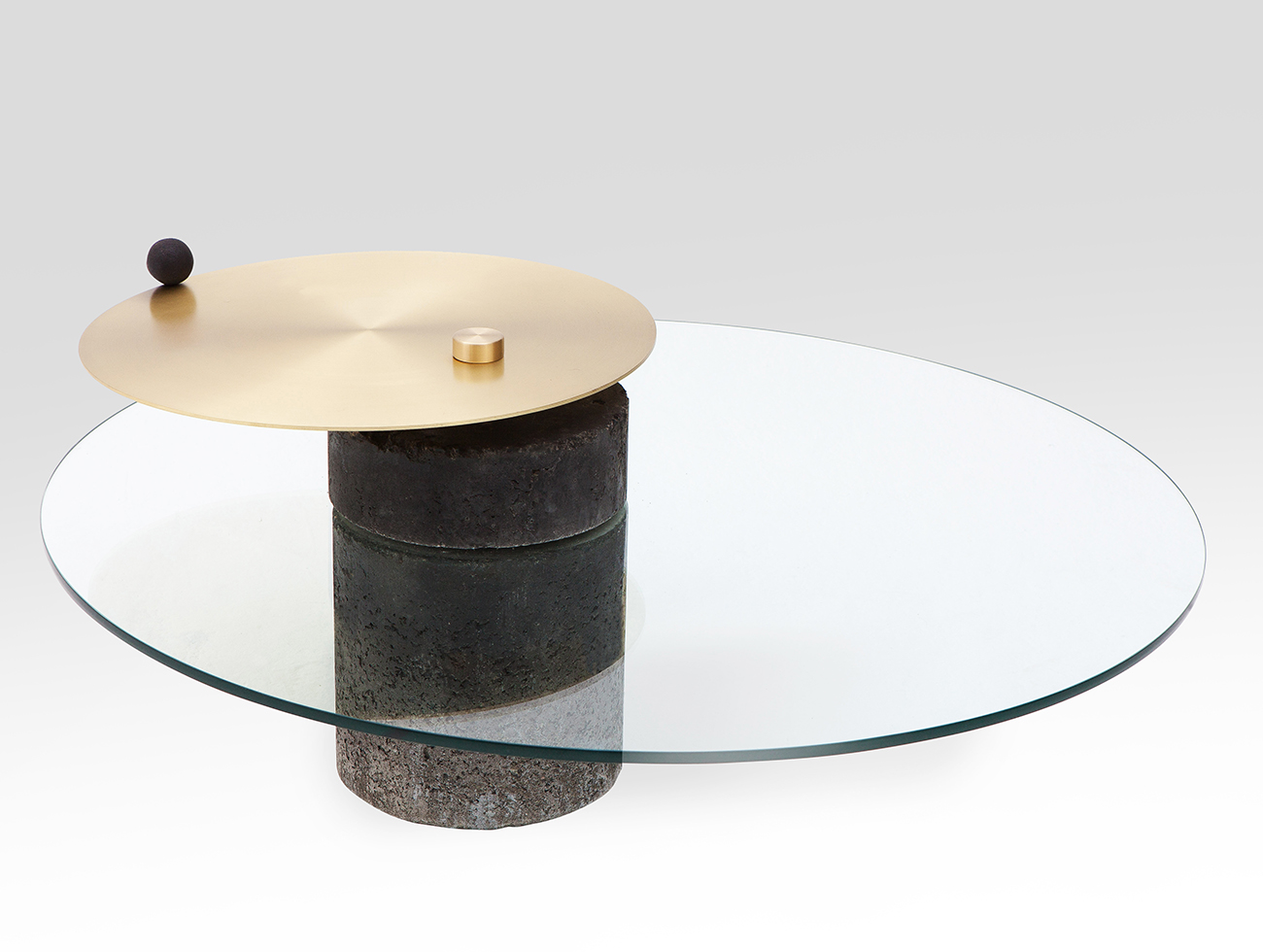 Atelier Aveus, a new design studio founded by French architect and Domus Academy graduate Morgane Roux, only has two collections to its name but we're already calling Roux one to watch. The designer's first piece (top) was a table inspired by early 20th-century Suprematist paintings and her second collection, called We Are in Orbit, includes this table (bottom), made from concrete, glass, brass, and charred wood.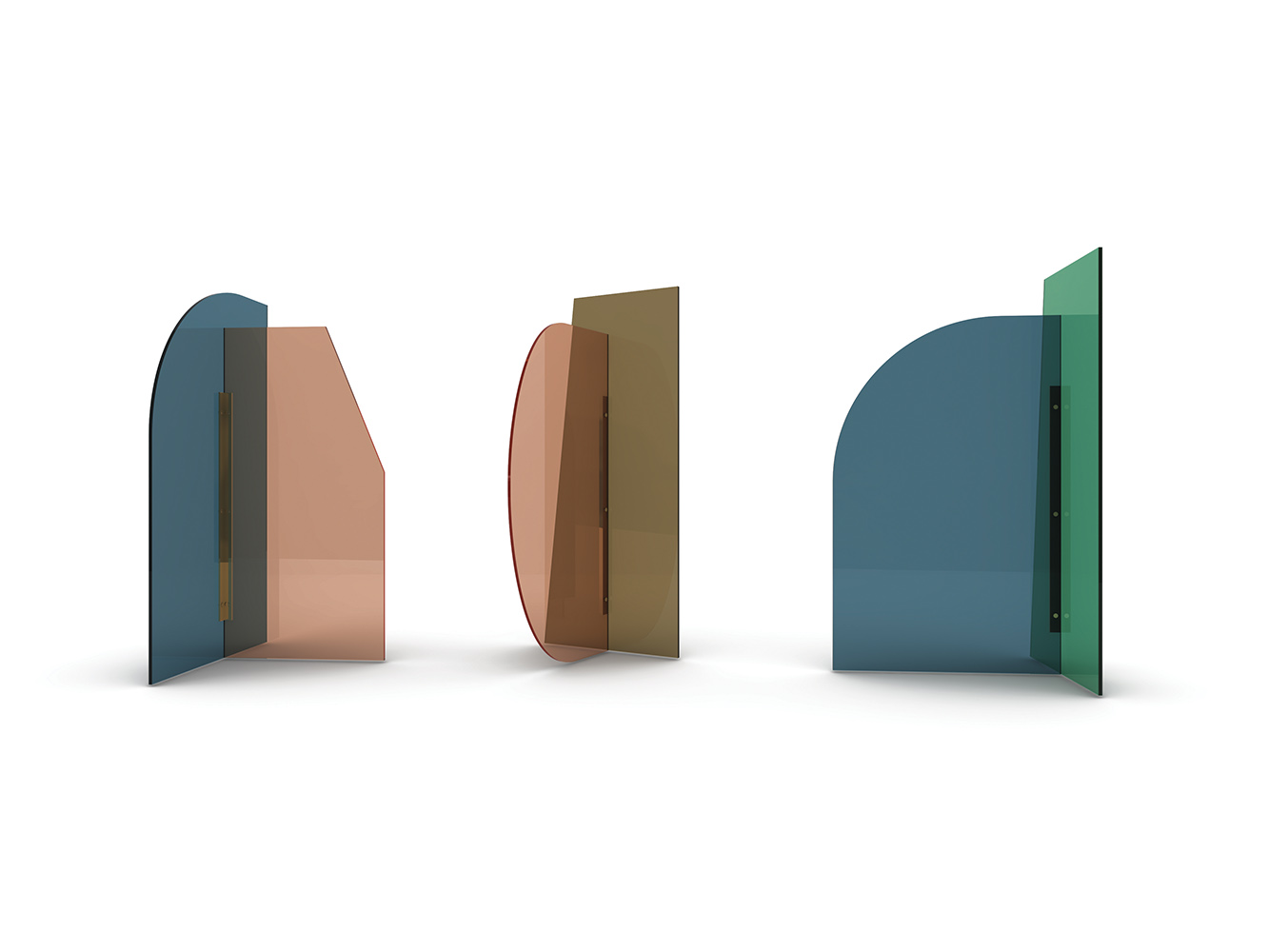 Room dividers have been seriously having a moment in design recently, and these might be our favorite yet: Two colored glass panes in different, but complementary, shapes, designed by Bernhardt & Vella for Arflex.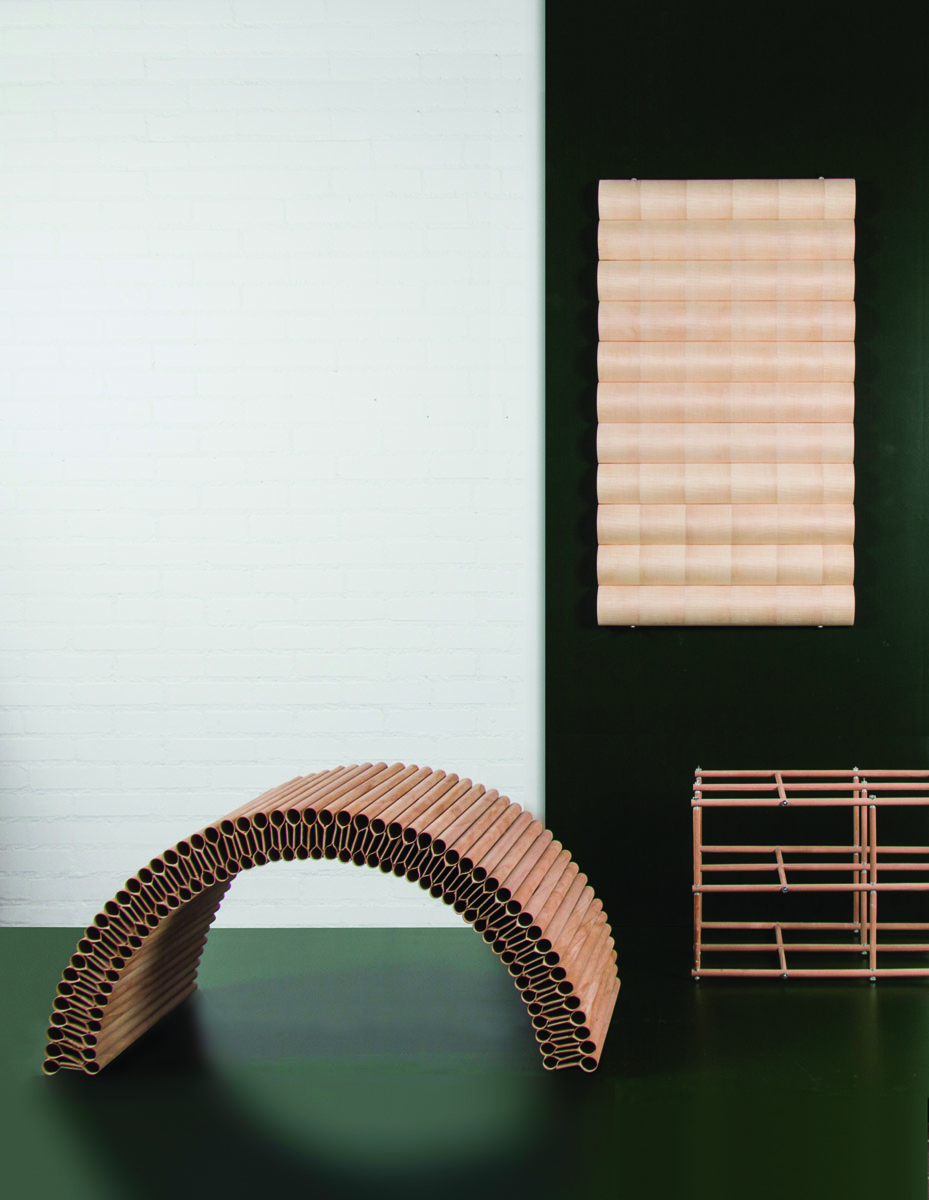 Per Meter is an interesting project by Design Academy Eindhoven grads Charlotte Pommet and Elliot Kendall, exploring the use of wood veneer as a material unto itself (rather than just a surface substrate). By laminating sheets of veneer the two are able to create a collection of structural, flexible profiles.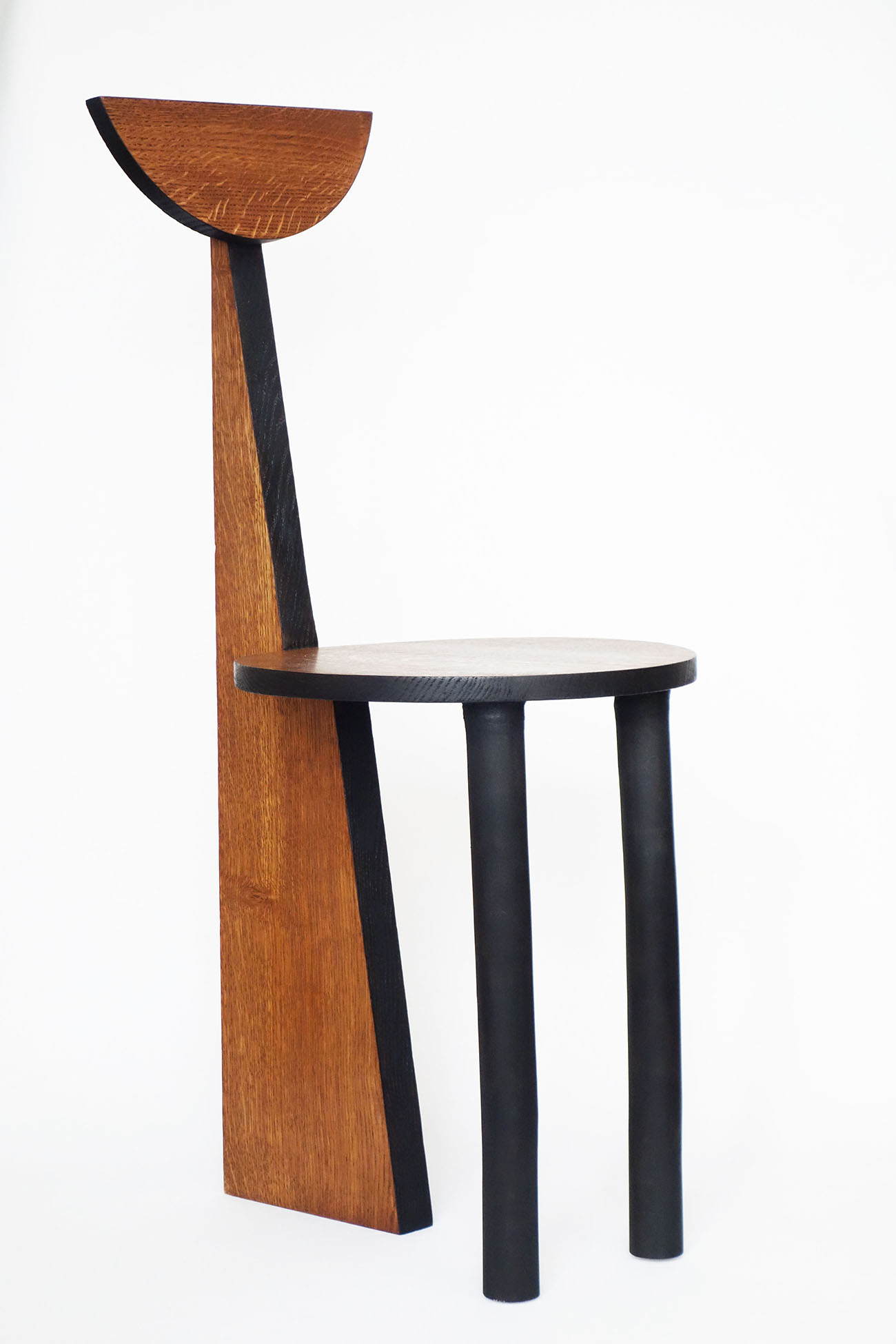 Another talent-in-the-making: French designer Frédéric Pellenq, whose first collection, Lodge, is composed of a pedestal table, chair, and coffee table, made from oak and hazelnut branches with black parts that have been burned and waxed.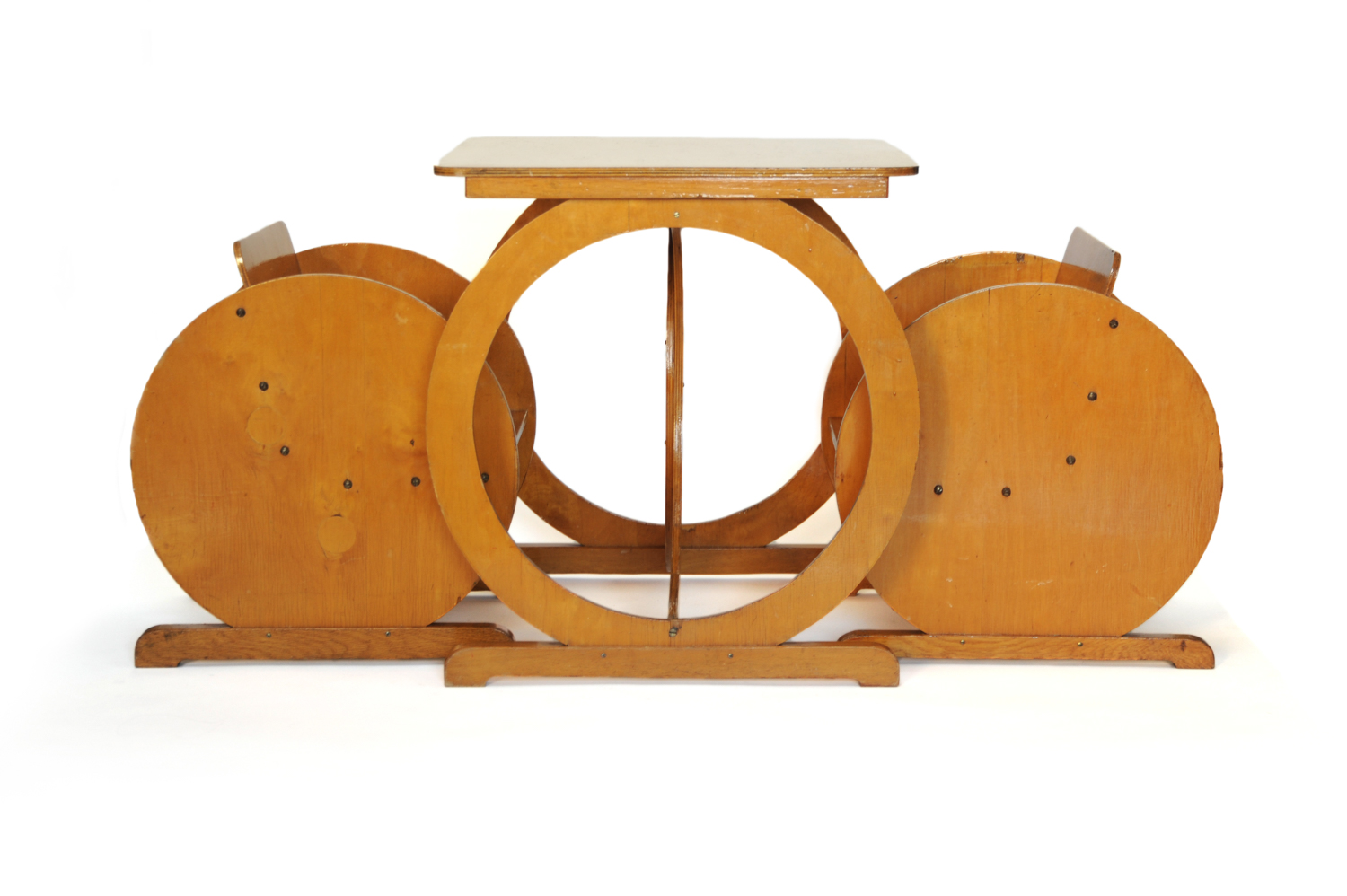 How good is this vintage, Art Deco table and chair set, for sale right now at Kinder Modern? The children's play set dates back to 1940s Netherlands, but some 2016 kid is going to get very lucky this holiday season.
Exhibitions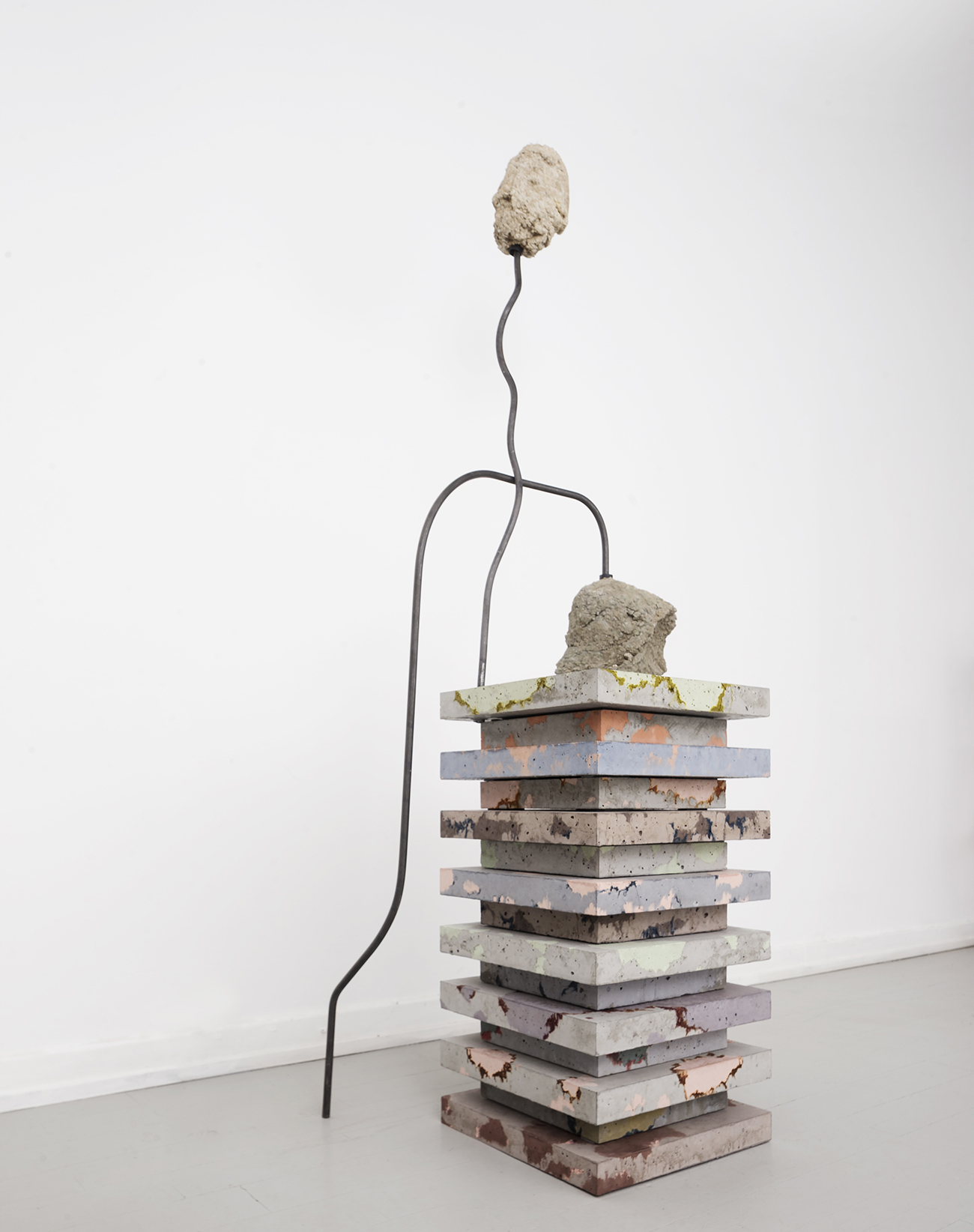 We love the concept behind The Plinth Project, on view at Copenhagen's Etage Projects through mid-January. "Popularized in Greek antiquity, a plinth is an structural object that bridges sculpture and architecture," but it's long since become become a lowly display tool rather than a piece of art in its own right. Gallery owner Maria Foerlev asked a line-up of design all-stars — like Anton Alvarez, Matt Olson, Fredrik Paulsen, Soft Baroque, and Pettersen & Hein (above) — to consider the plinth as a design object instead and the results are so so good.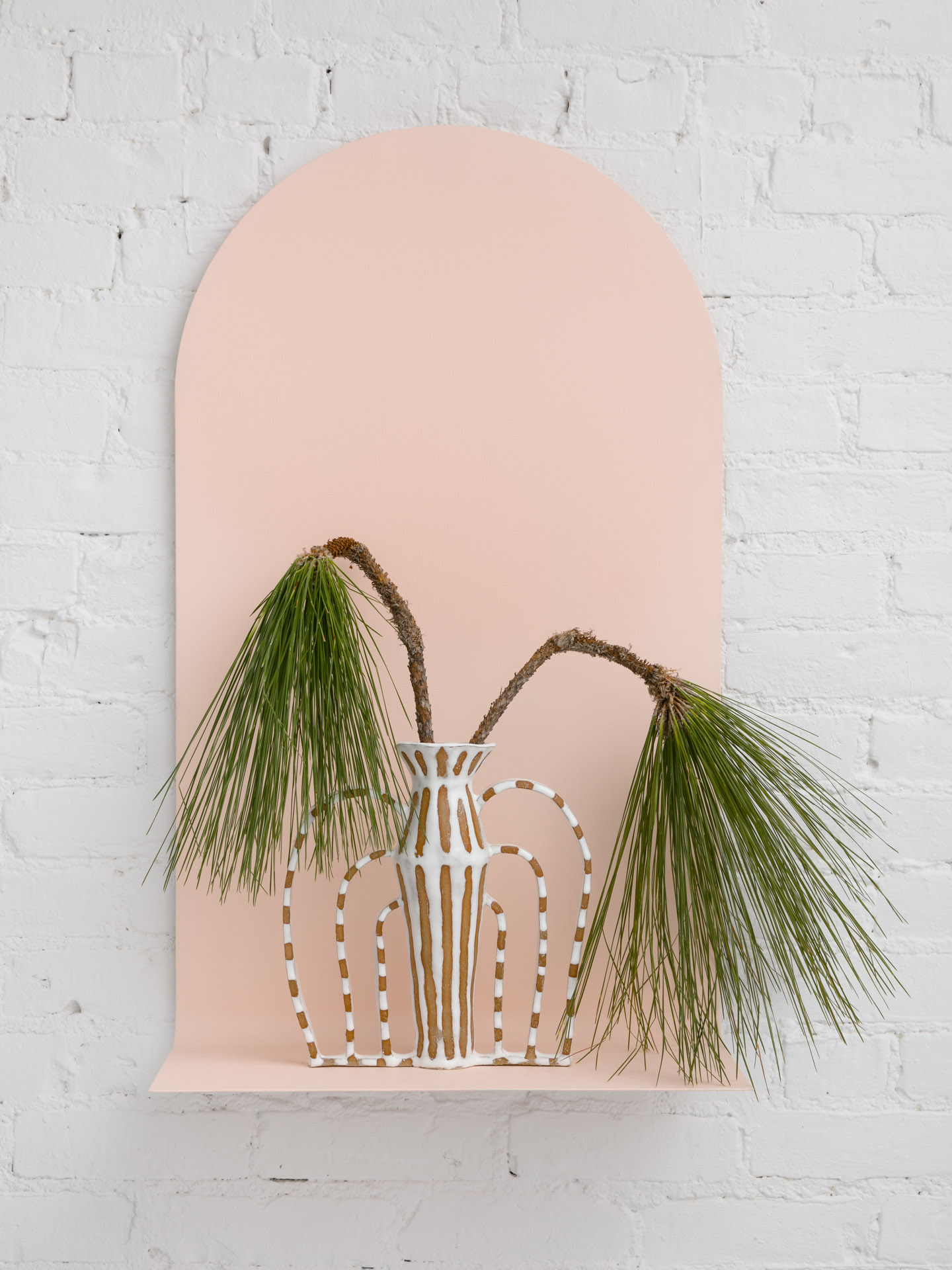 We wrote about Emily Mullin's ceramic and display hybrids earlier this year; now, the Brooklyn-based artist has another solo exhibition at the Lower East Side gallery Lucien Terras. Same vibe, still vibin'.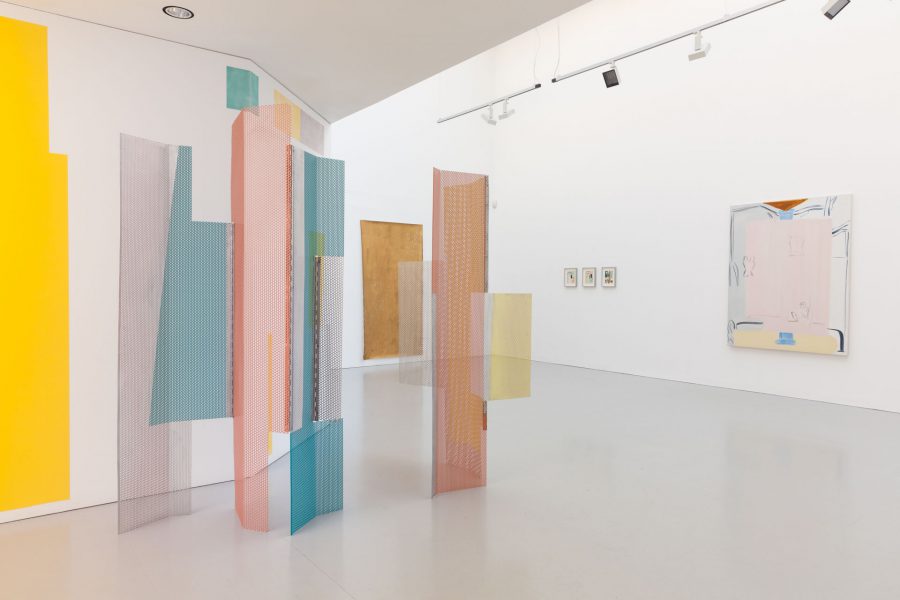 Today's the last day to catch this pretty group show at Kate MacGarry in London, Céline Condorelli, Laura Gannon, Donna Huddleston, Goshka Macuga, Corin Sworn, and Patricia Treib.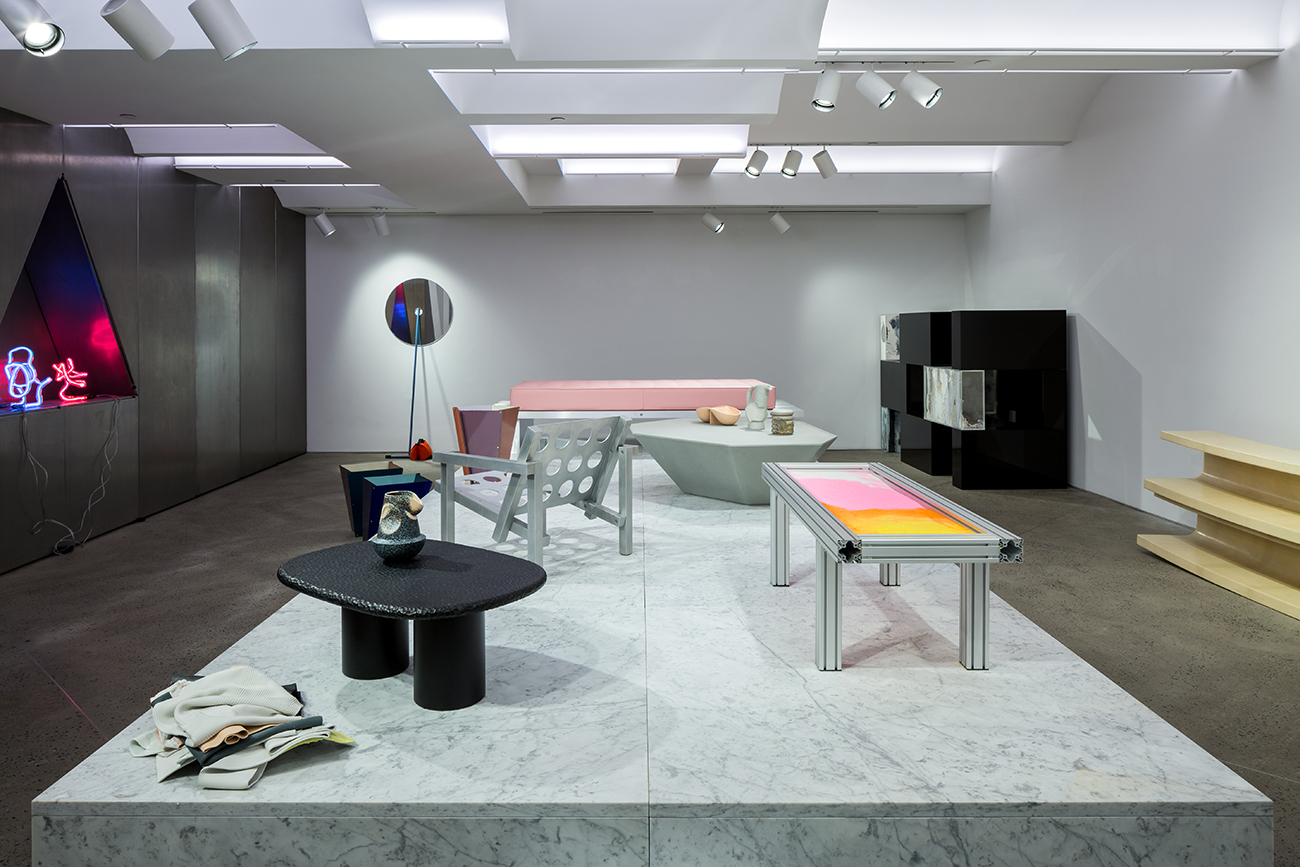 And don't miss the second installment of Matylda Krzykowski's series at New York's Chamber Gallery, called This Is Today, which collects new work by a host of SU favorites: a colored sand table by Soft Baroque, a pink daybed by New Tendency, a perforated chair by Lucas Maassen, small 3-D printed objects by Maiko Gubler, a mirror by Jonah Takagi and more.