02.06.17
Disco Balls and Trampolines — A Creative Director At Home in His Epically Fun Tribeca Loft
When PieterJan Mattan moved to New York from Belgium in 2012, he arrived without a single piece of furniture. But the 28-year-old creative director, graphic designer, and digital nomad did have plenty of connections. He landed first in a modern high-rise overlooking the Hudson River, then moved to a less-than-exotic fifth-floor walk-up in the West Village. But by the end of that year, a friend renting a loft in Tribeca had announced he was moving, and Mattan jumped at the chance to relocate. "I loved this apartment immediately because it was so quintessentially New York," Mattan says. "This building was an old umbrella factory. Upstairs there's an amateur theater and dance school, and downstairs is an outlet store, selling Calvin Klein and Levi's. There used to be a horse-saddle factory next door and one for typewriters across the street." Of course, having a more permanent space also meant Mattan could begin decorating in earnest.
He began slowly at first and for a while, the apartment was filled with giant inflatables just to have something to sit on. But when Mattan began working in e-commerce (he was creative director of Fab in its heyday), he says, "curation was the job. You got to know a lot more product than you usually do." It also meant he could take things home from work — props and bits from photoshoots, or collaborations he'd spearheaded. If you follow Mattan on Instagram, you'll have seen over the years that the apartment has played host to everything from an embroidered teepee (now in storage) to a giant trampoline (currently sitting on its side in the hallway, it made visitors feel like they were in a real-life version of Tom Hanks's loft in Big). "To me, a home is never done or ready," Mattan says. "The way it is today is different from the way it was when we shot it and the week before that it was different again."
We recently caught up Mattan to chat about his recent work with Hem — the rapidly growing, Stockholm-based design label he consults for and calls "more edgy, more fun, and more experimental than most" — as well as the story behind his very inspiring, ever-changing stuff.
PHOTOS BY BRIAN W. FERRY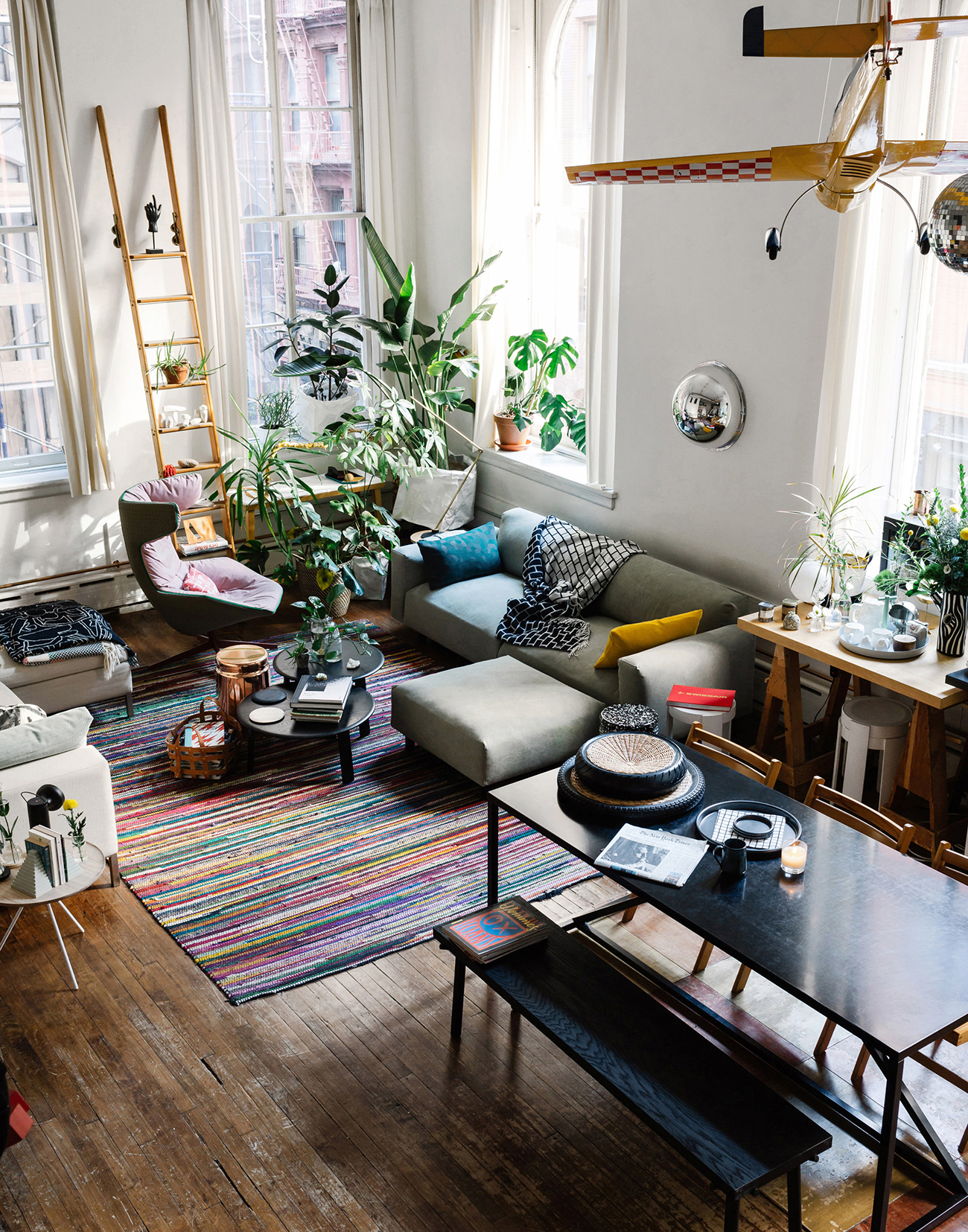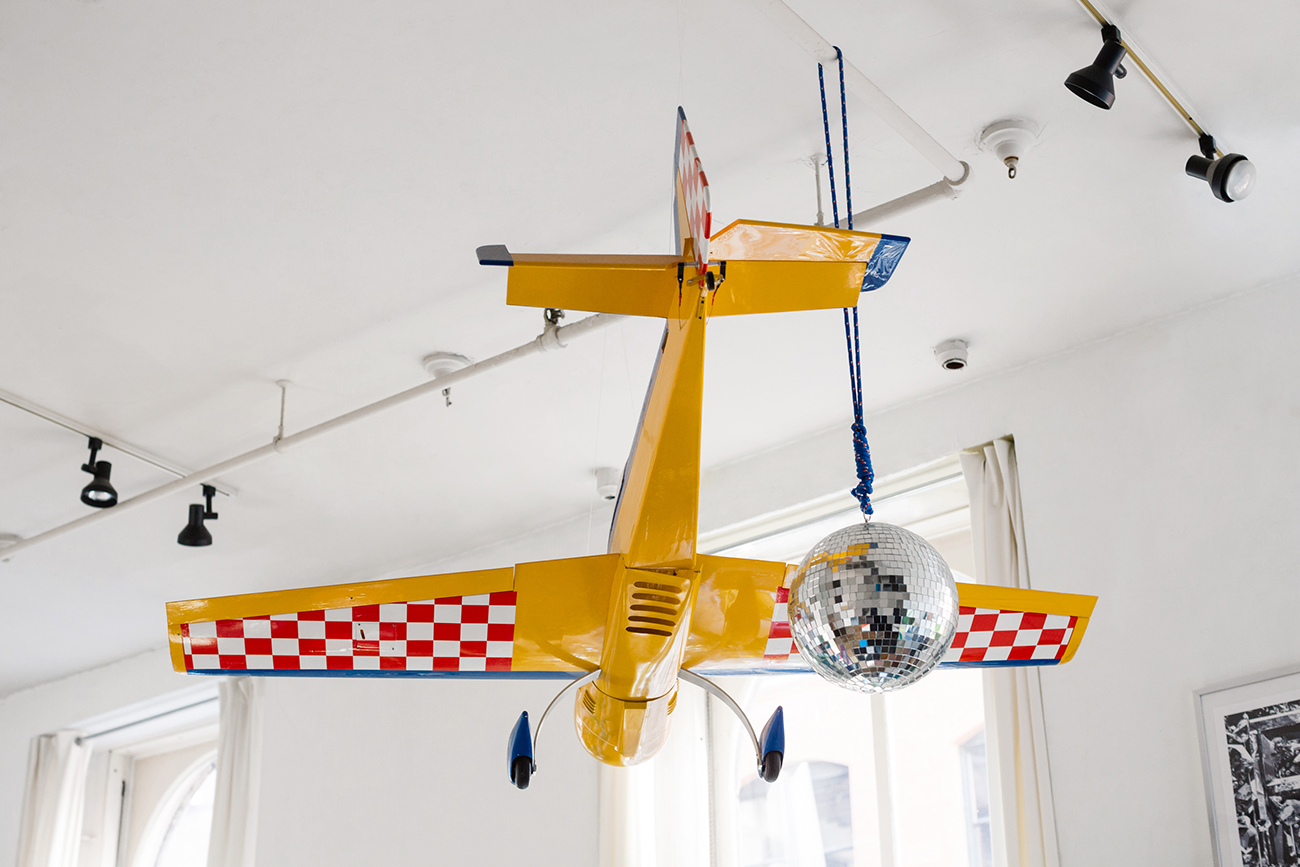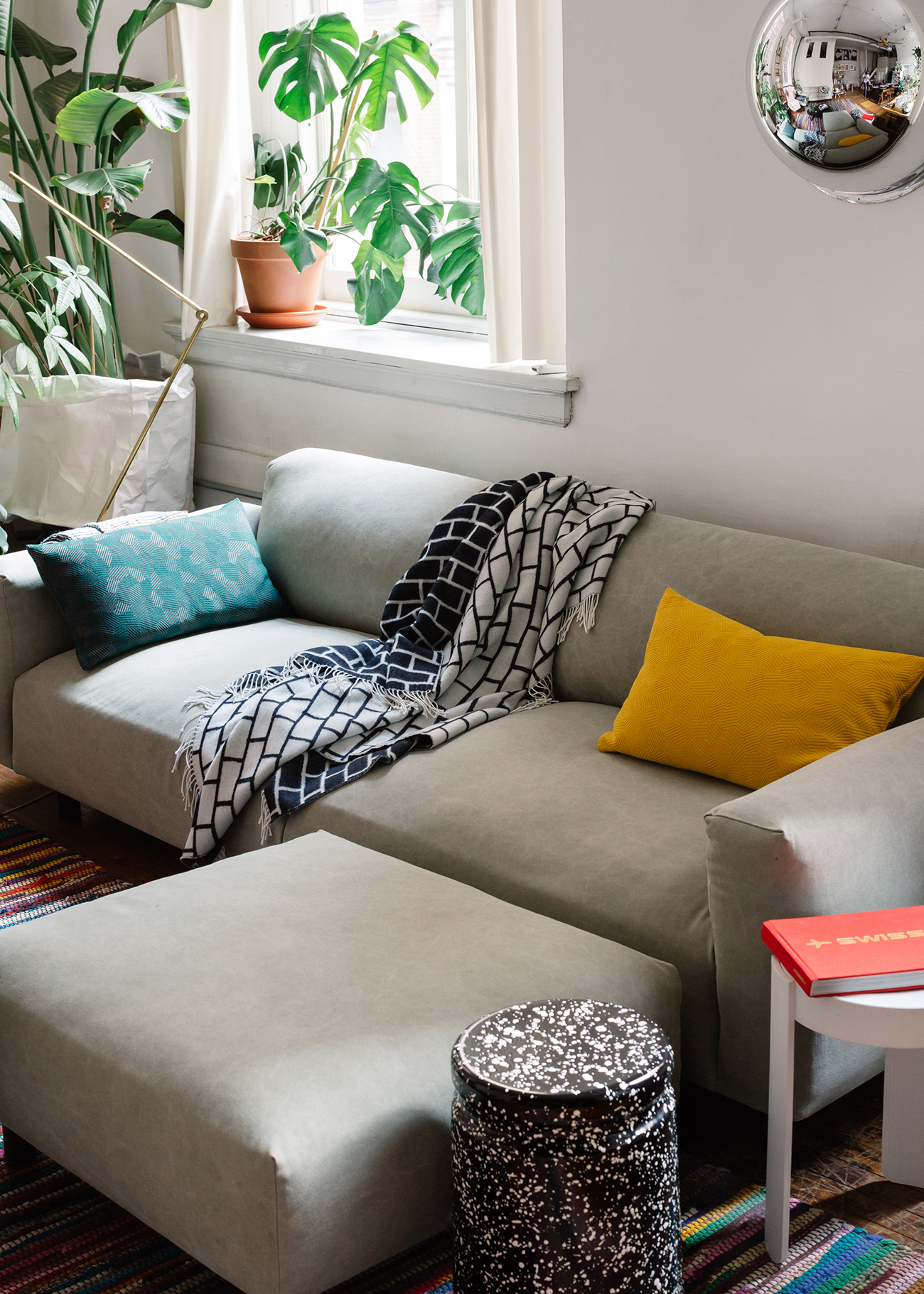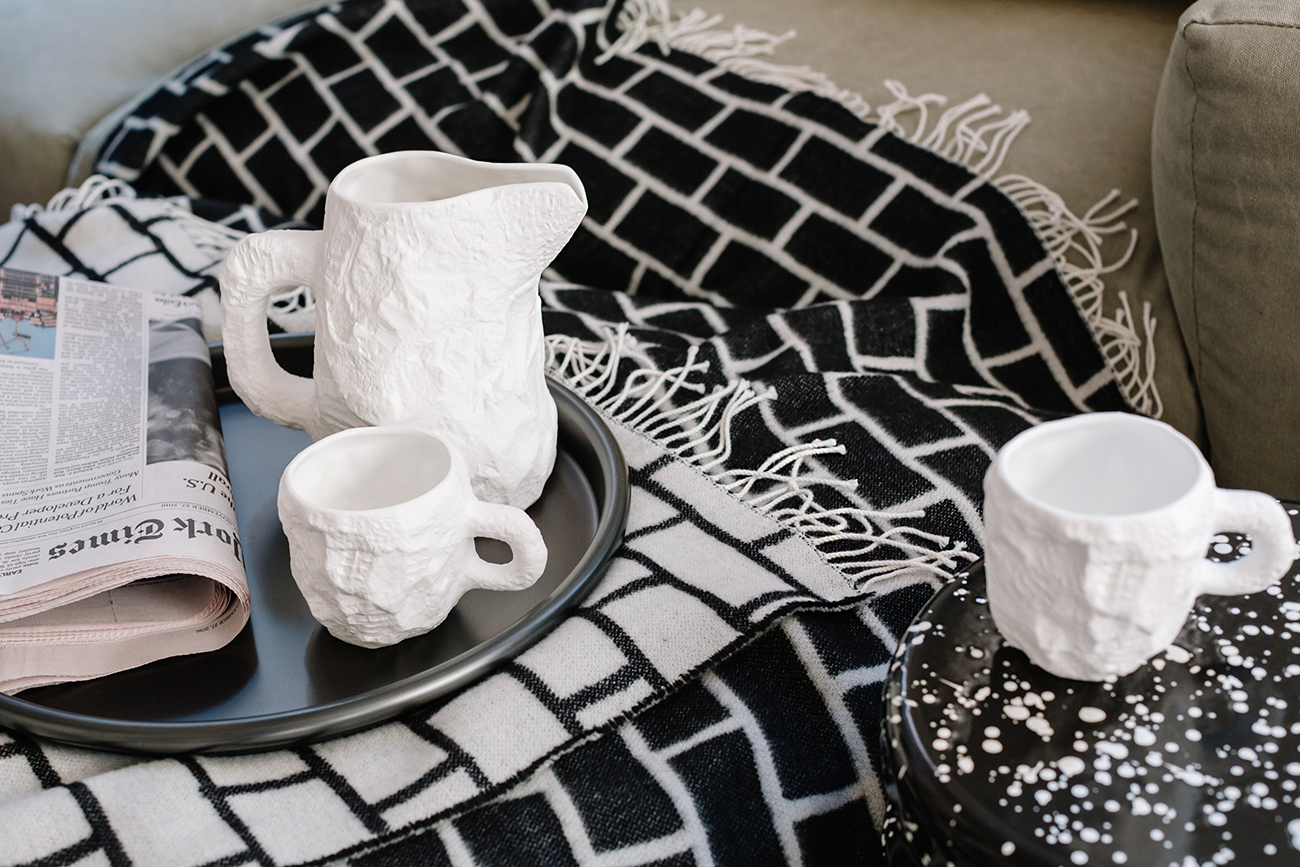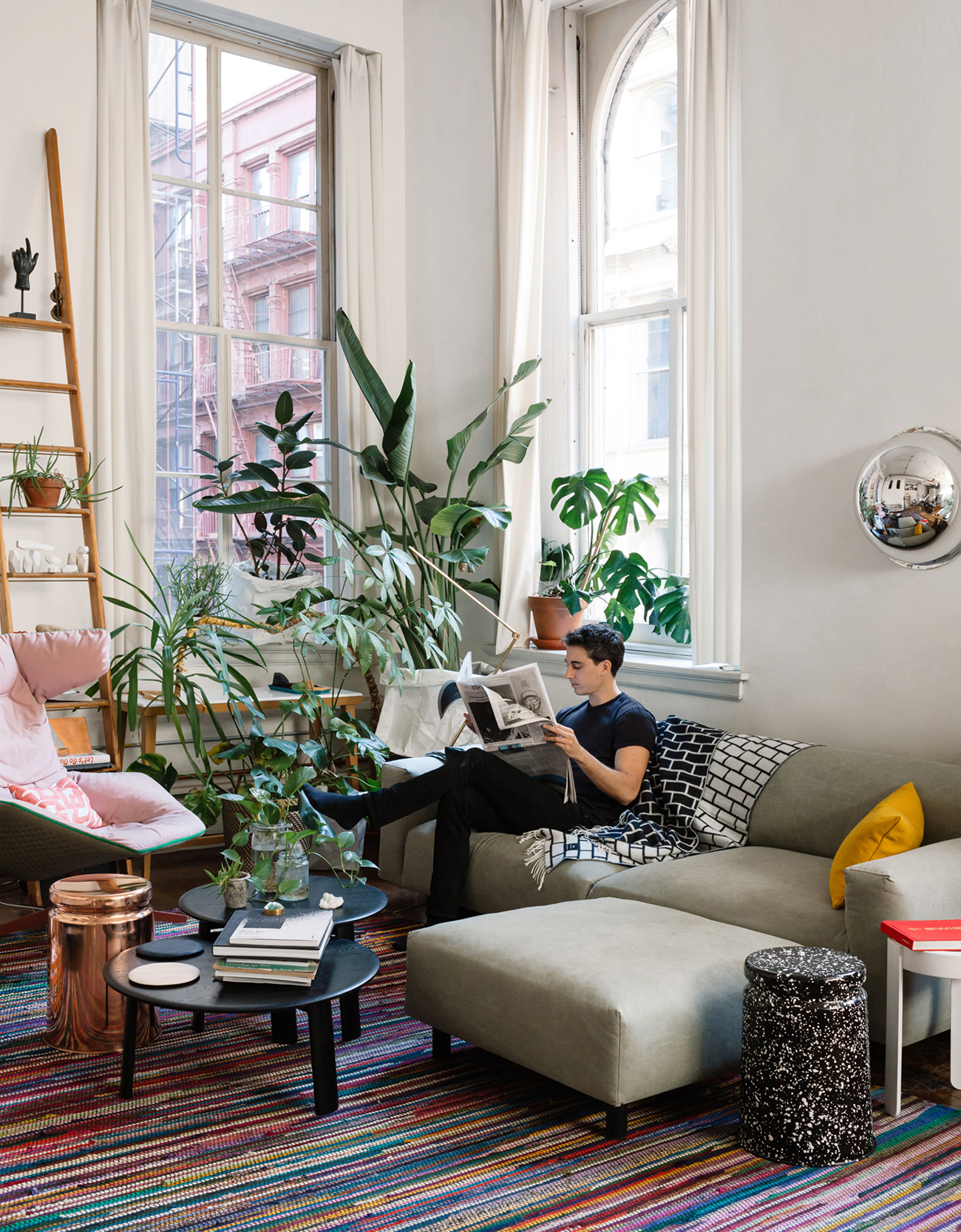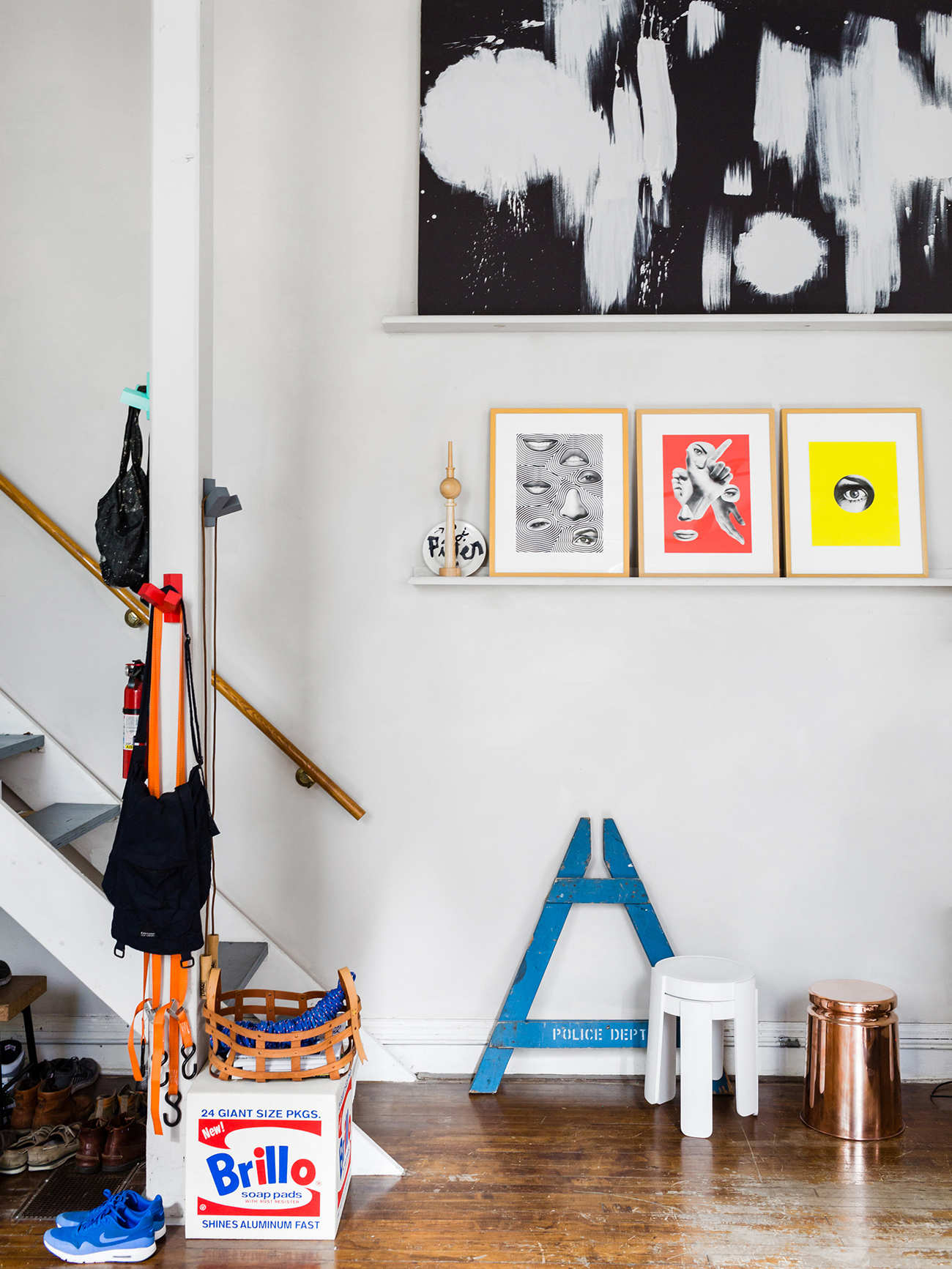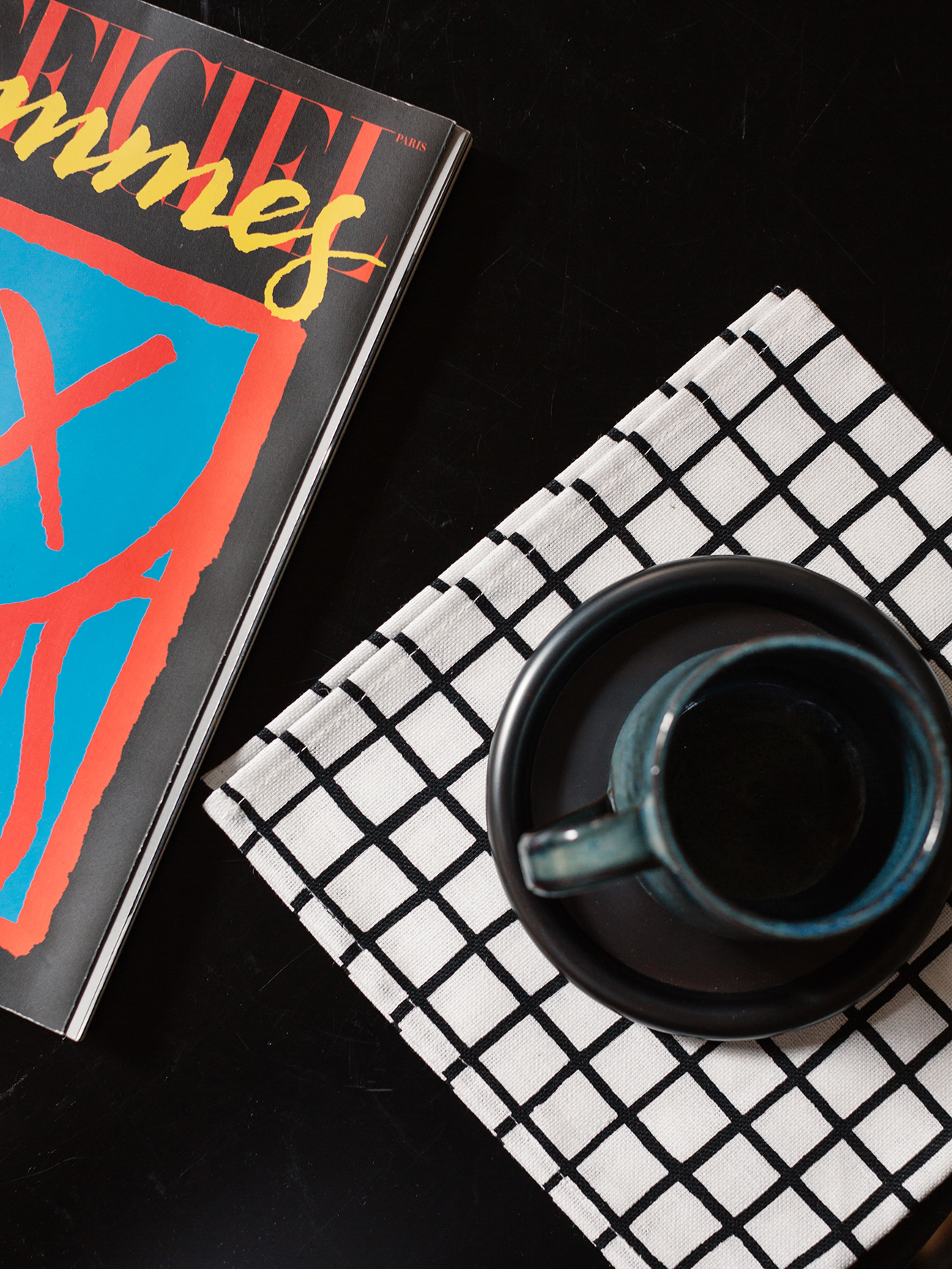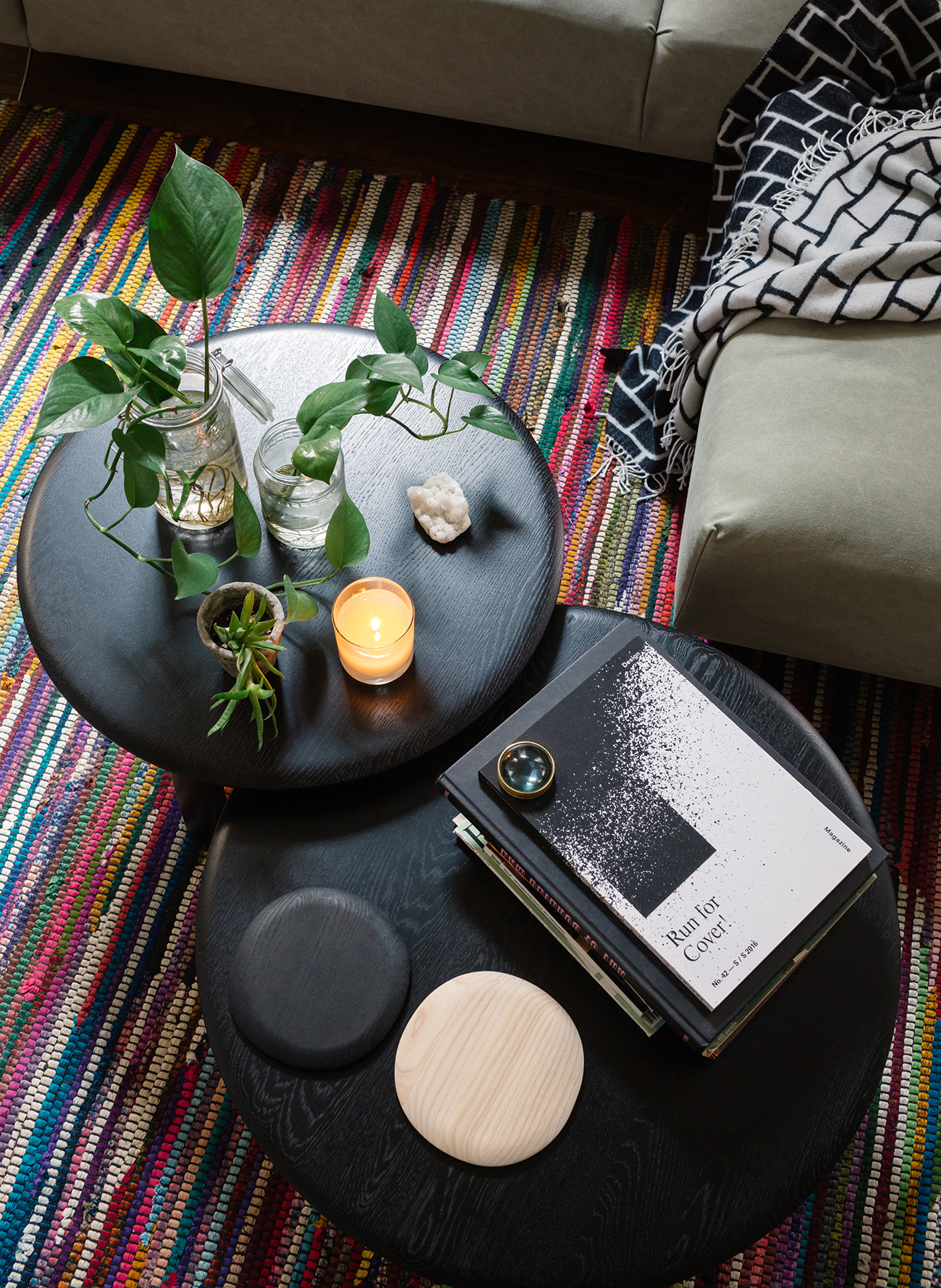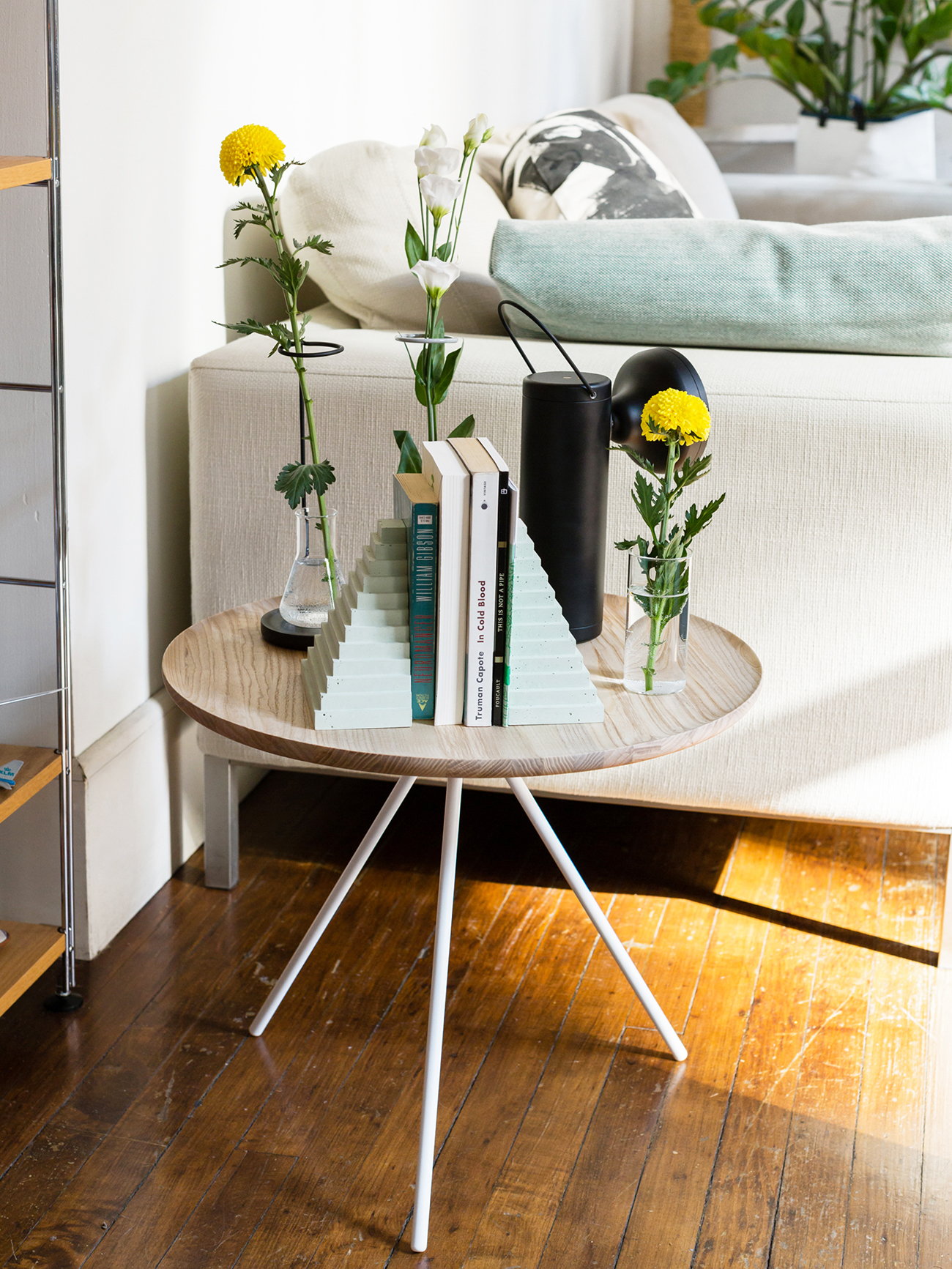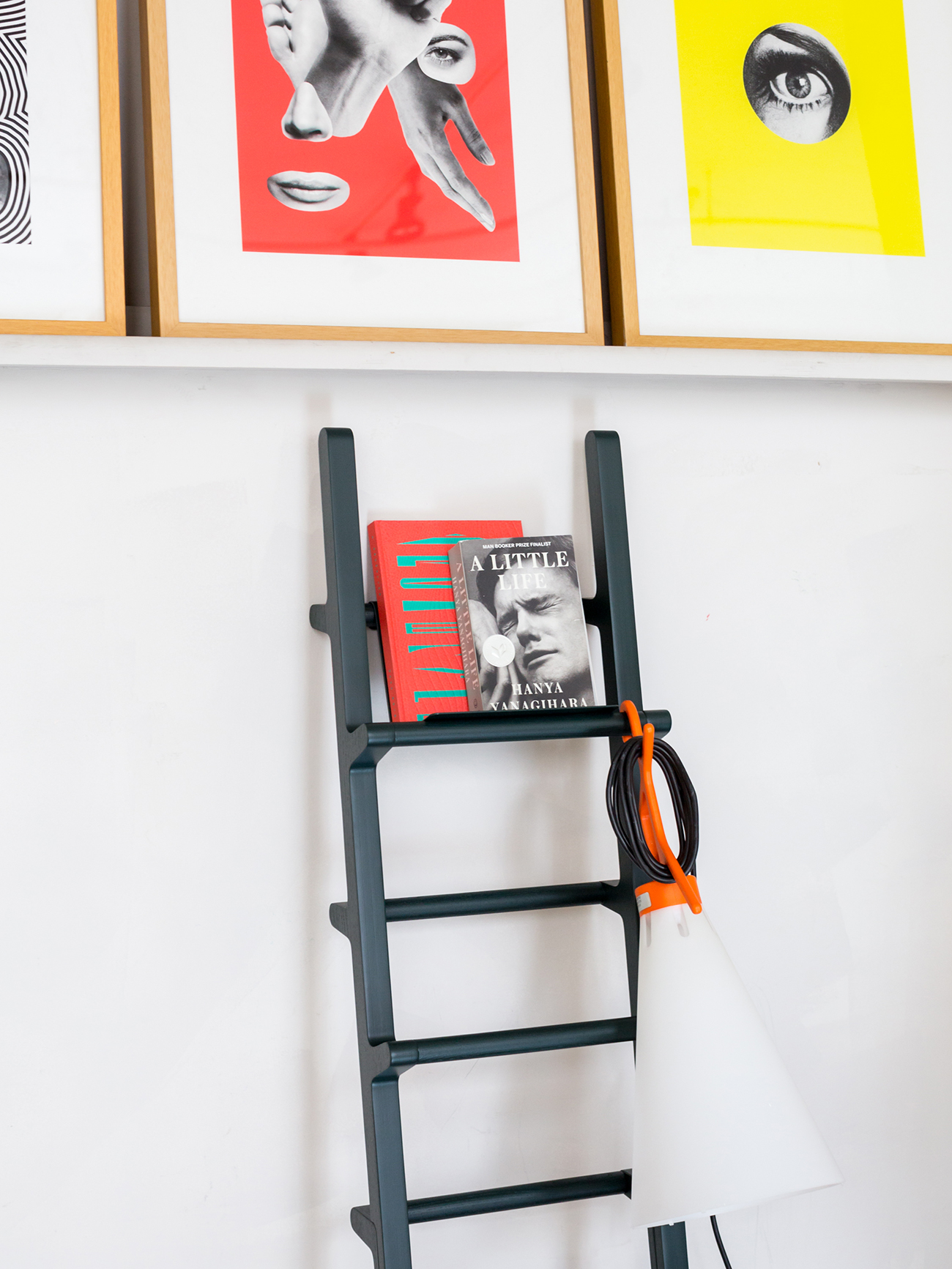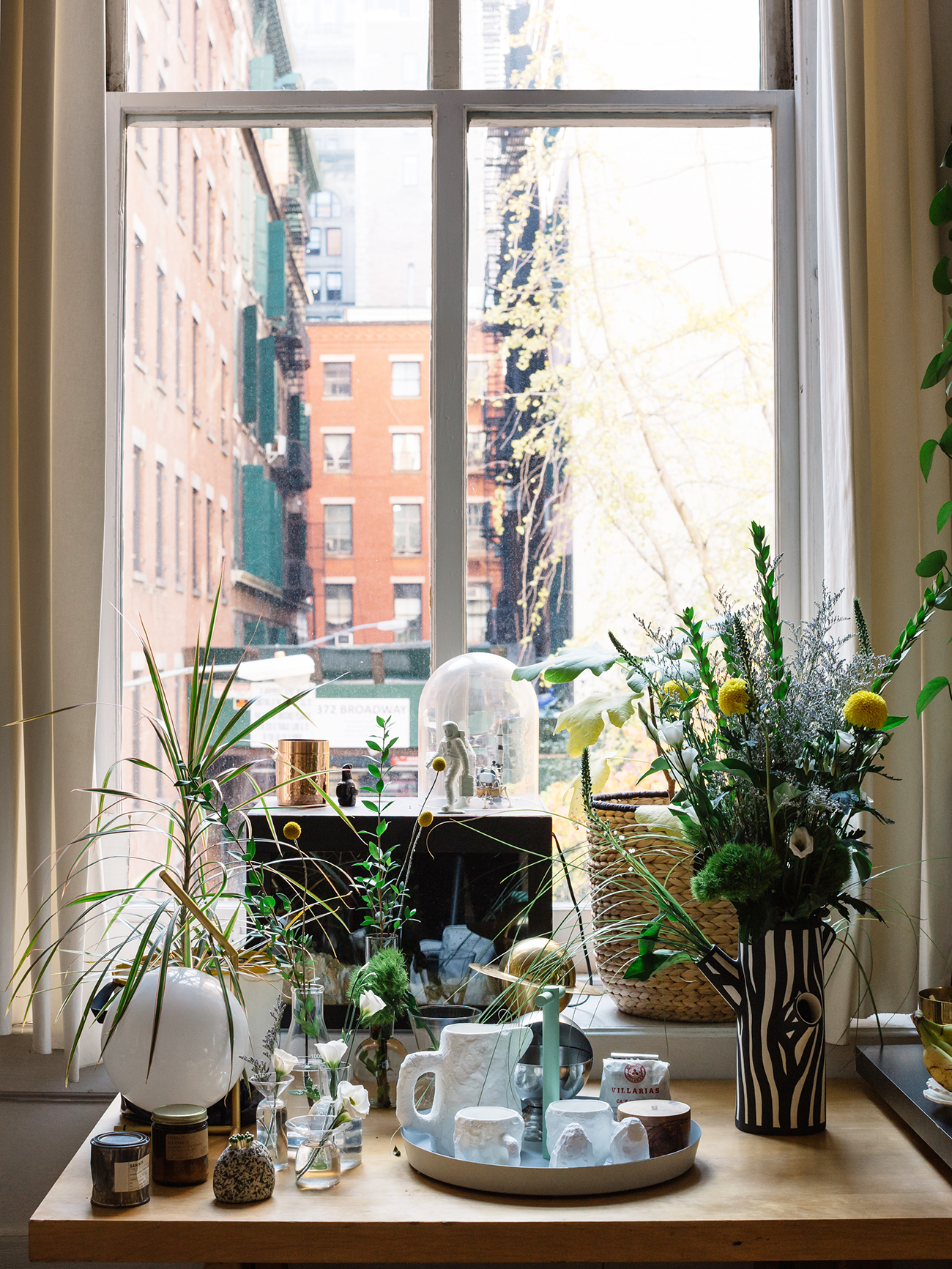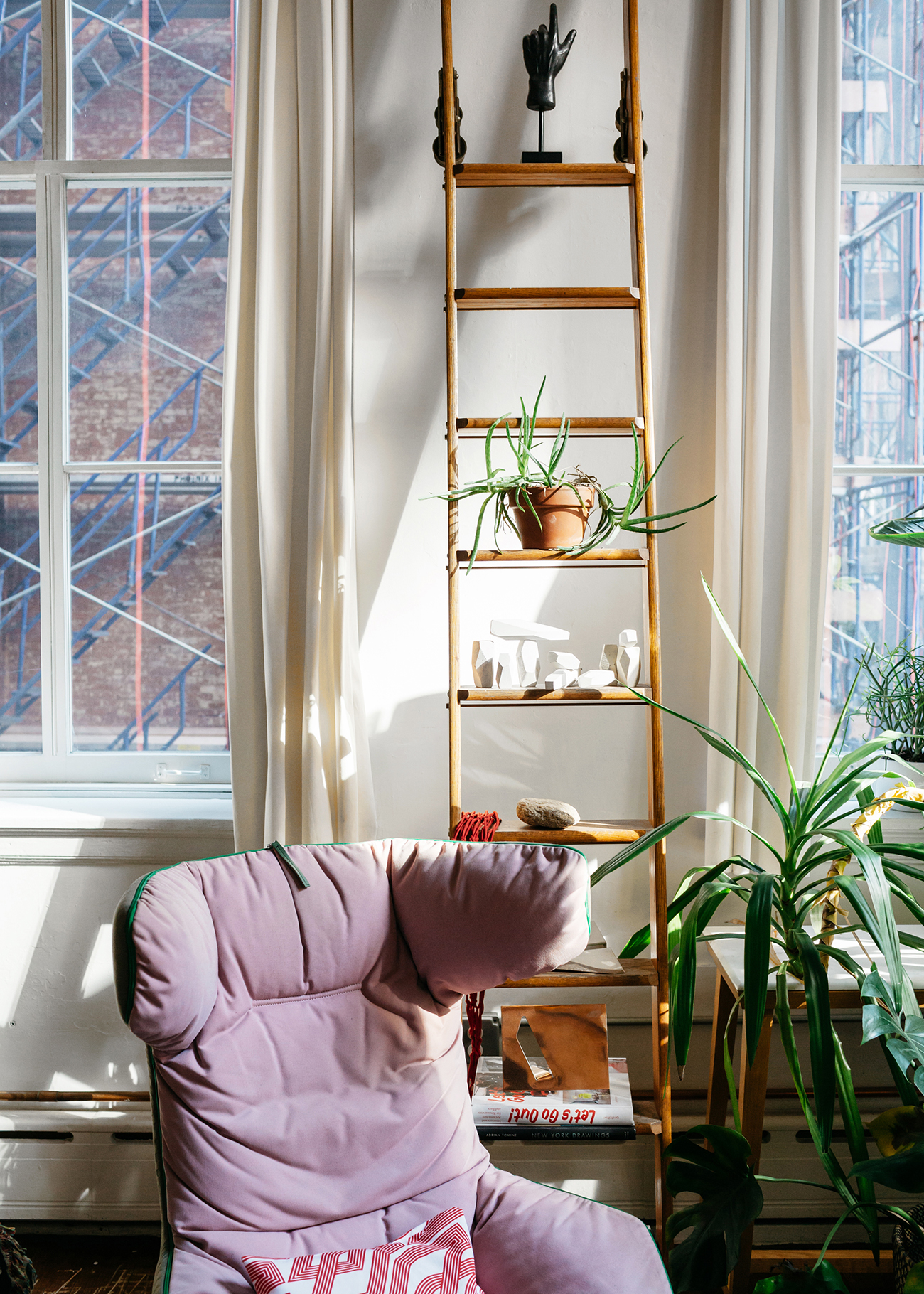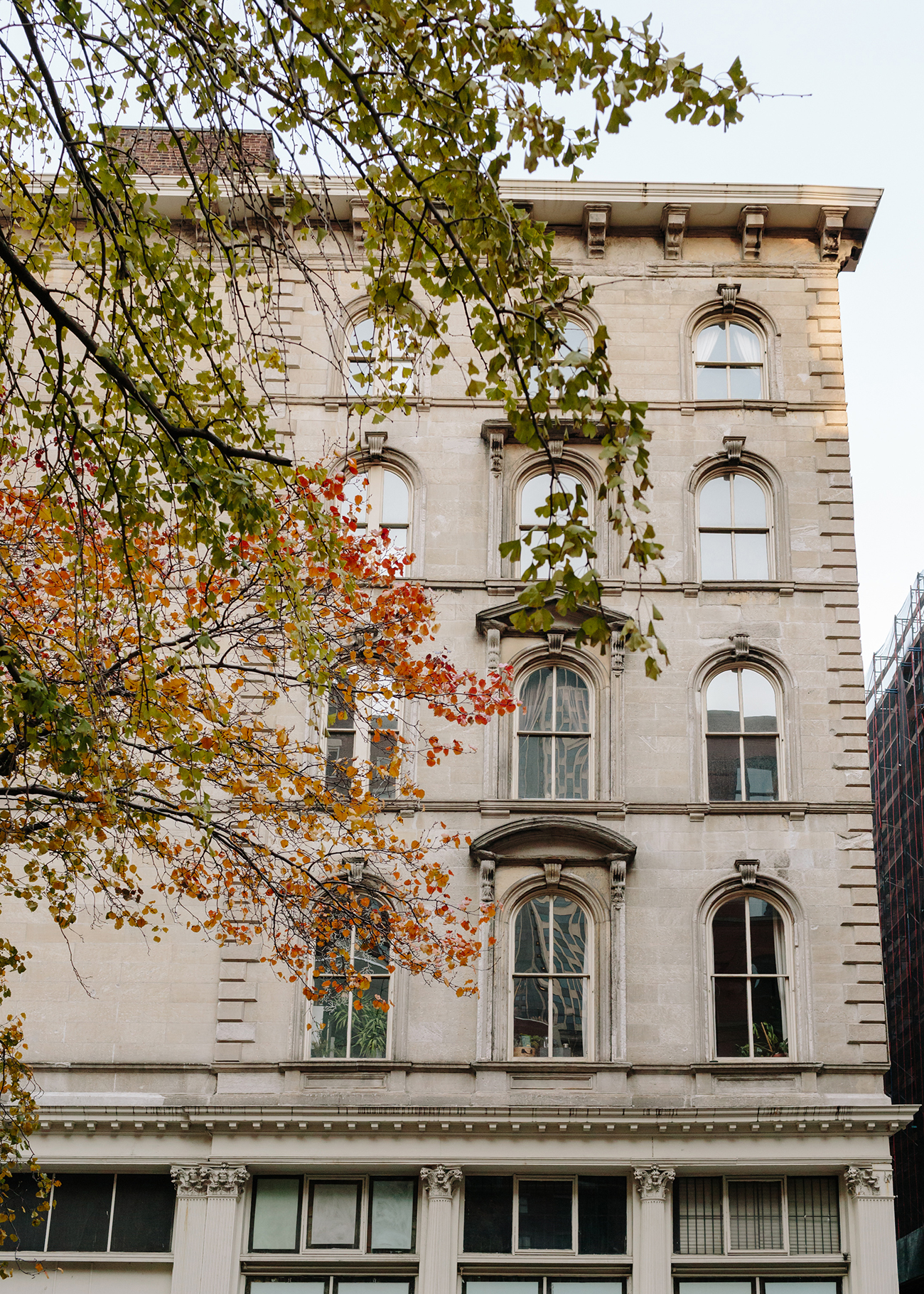 This post was created in collaboration with Hem, but all thoughts and editorial content are our own. Like everything at Sight Unseen, our partner content is carefully curated to make sure it's of the utmost relevance to our readers.