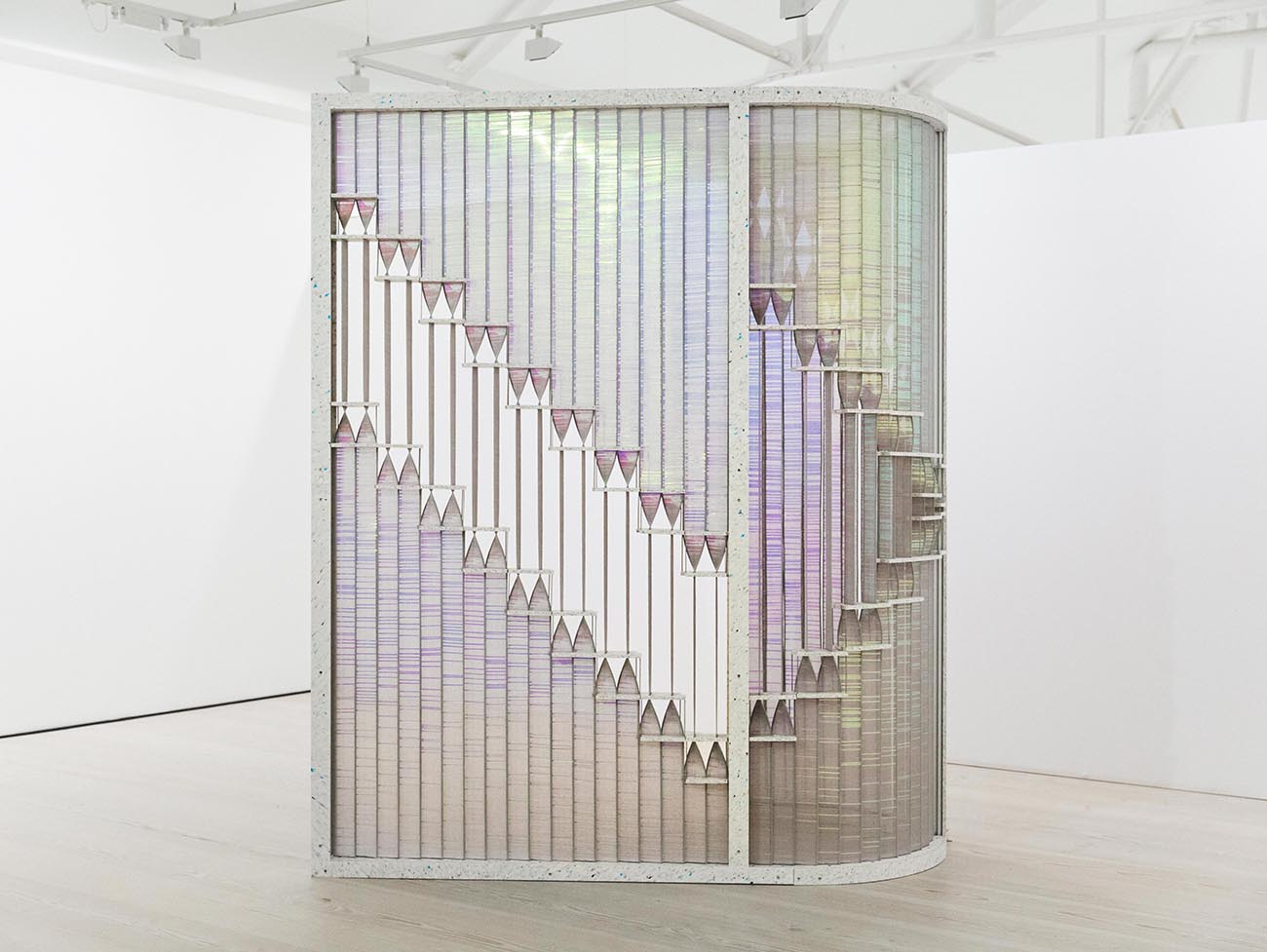 A weekly Saturday recap to share with you our favorite links, discoveries, exhibitions, and more from the past seven days. This week: activist design, Valentine's vases and a Memphis-style throne fit for the matriarchy.
Discoveries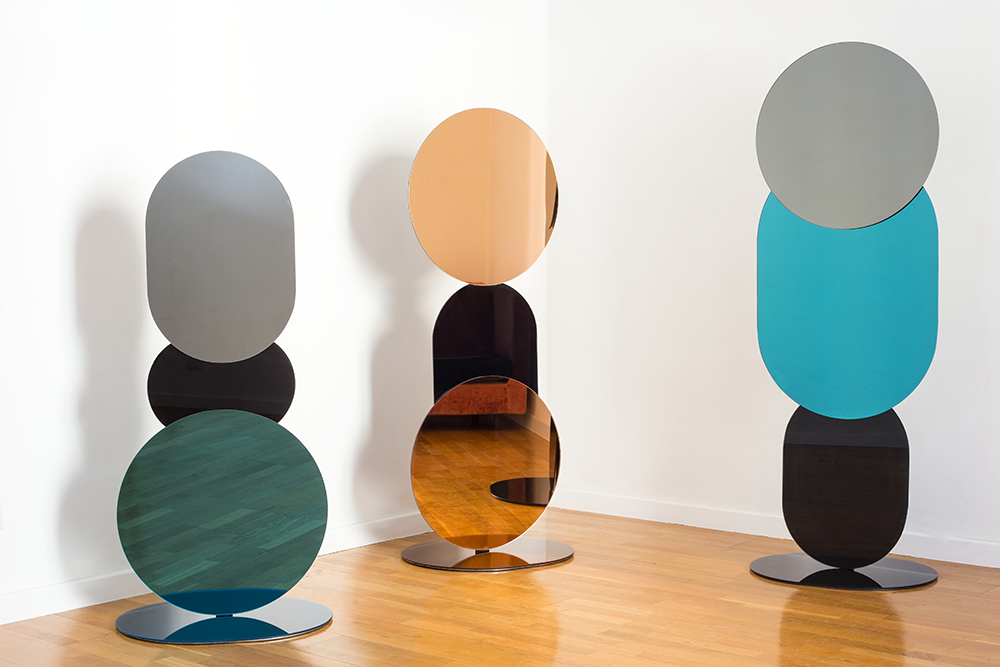 Giovanni Botticelli recently designed 13 limited-edition mirrors for Swing Design Gallery, focusing on lightness and "bi-dimensionality." (Code for the balance between the mirror and its base.)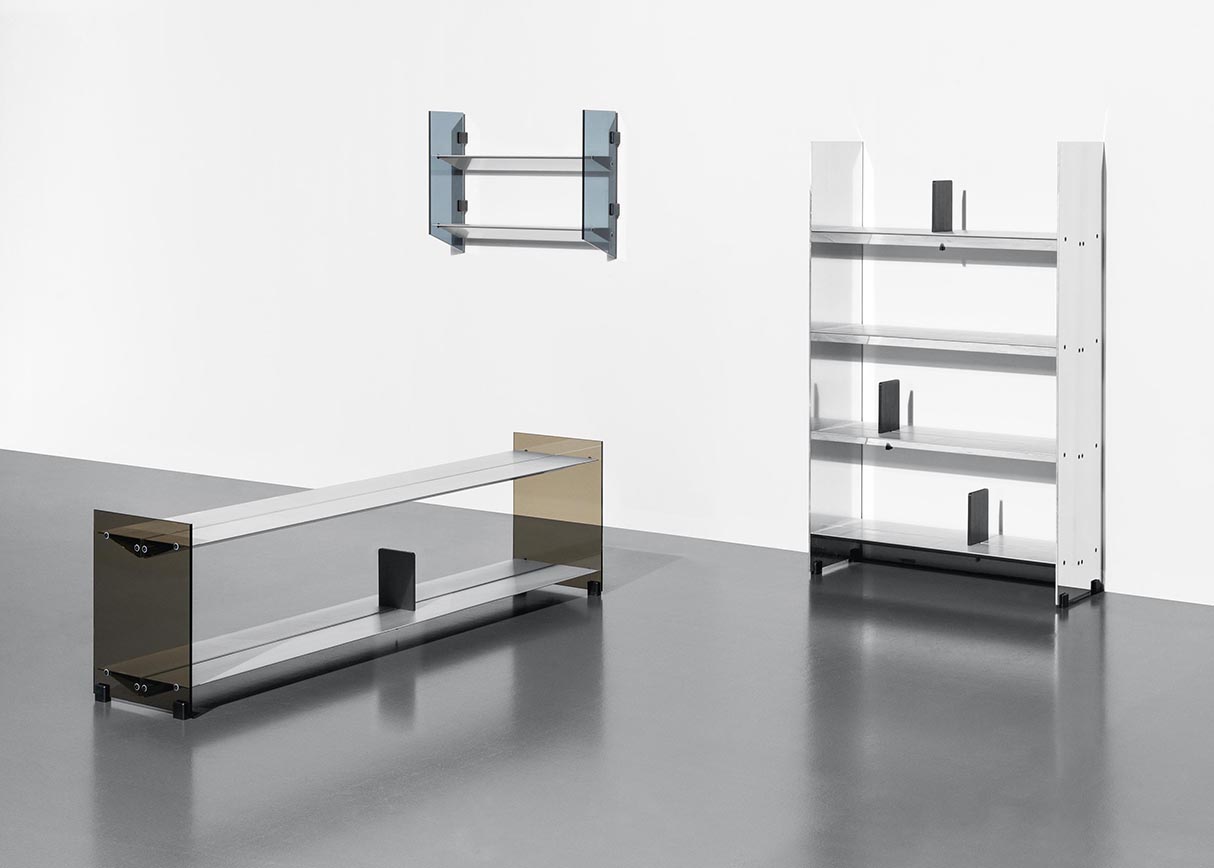 ÉCAL graduate Vincent Dechelette shared his newly-designed family of shelves, perfect for the home and office. The result of a year spent studying the extrusion of aluminum, the Bill shelves come in varying lengths with interchangeable side paneling in aluminum sheet or tempered smoked-glass.
Hong Kong design studio Lim + Lu's new Mass series includes this magnificent daybed, which sits on a brass plinth and features cushions in contrasting pastel colors. (Bonus points for yet another perfect pink couch.)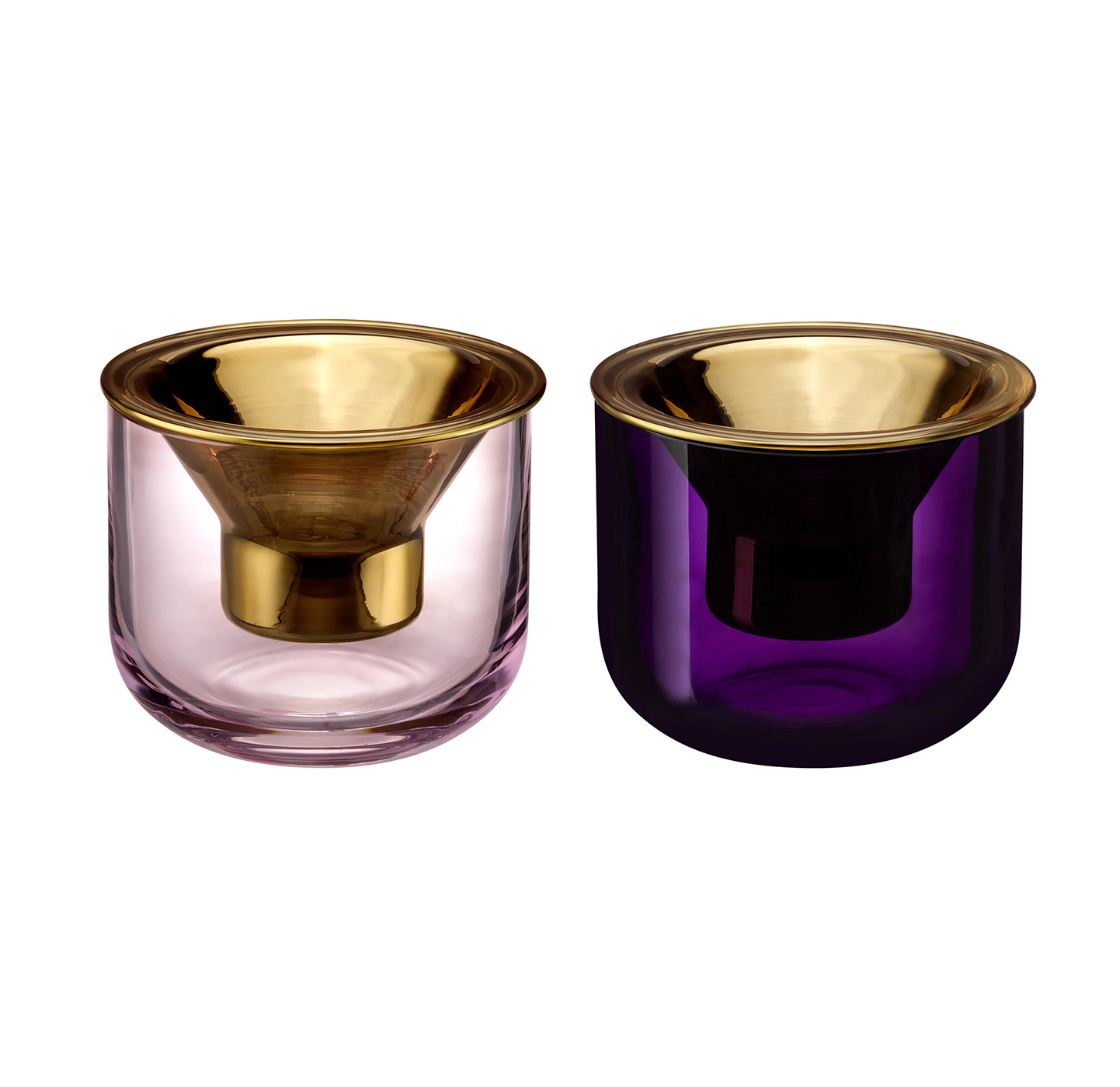 The Phare is a subtly sensational design by ÉCAL graduate Tomas Kral, a jewel-toned glass cylinder cradling a gold and metallic cone that brilliantly reflects the flame from a single tea light.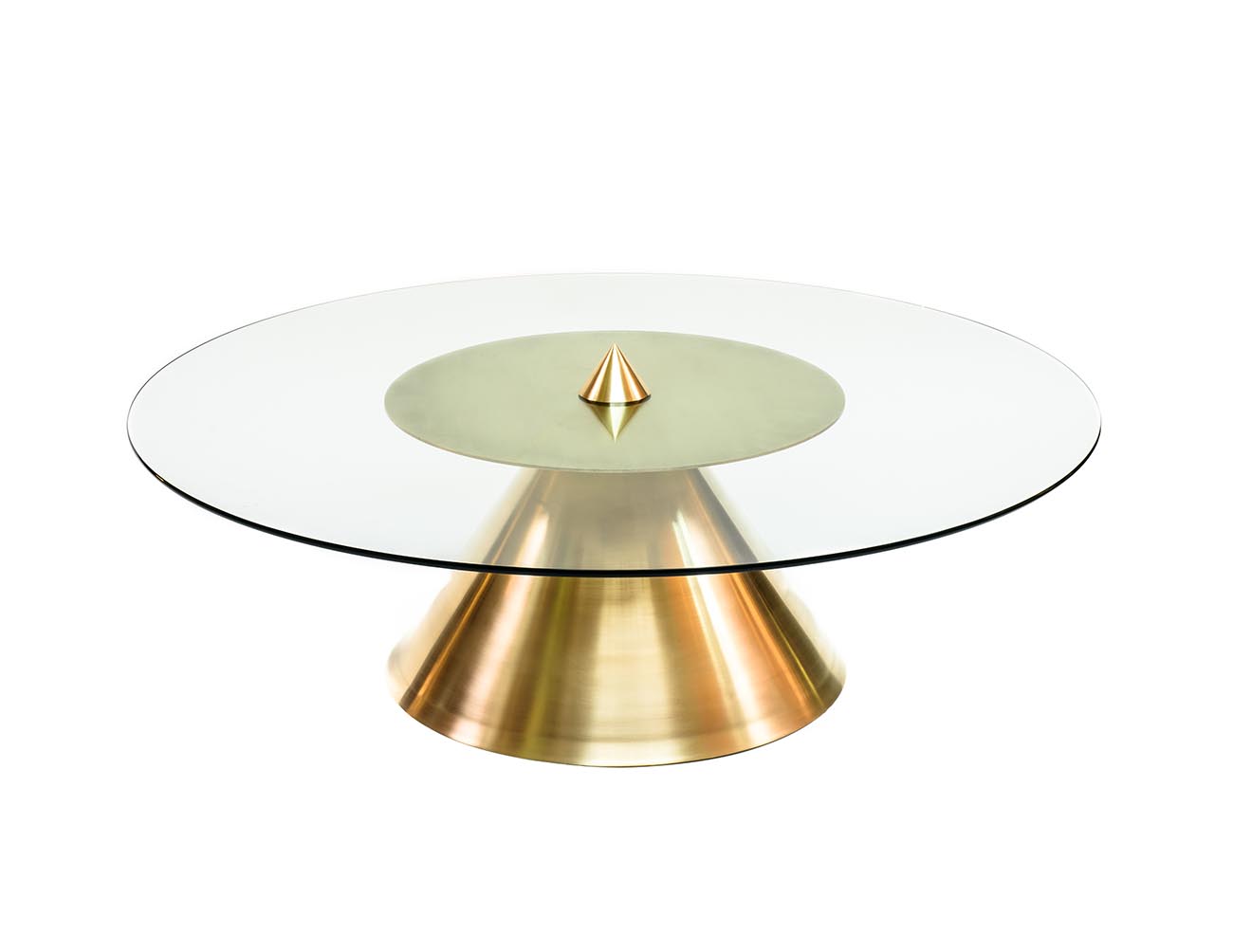 Erickson Aesthetics' glass-topped brass conical table is a welcome, more substantive addition to the designer's range of small-in-footprint, big-on-design tables.
Exhibitions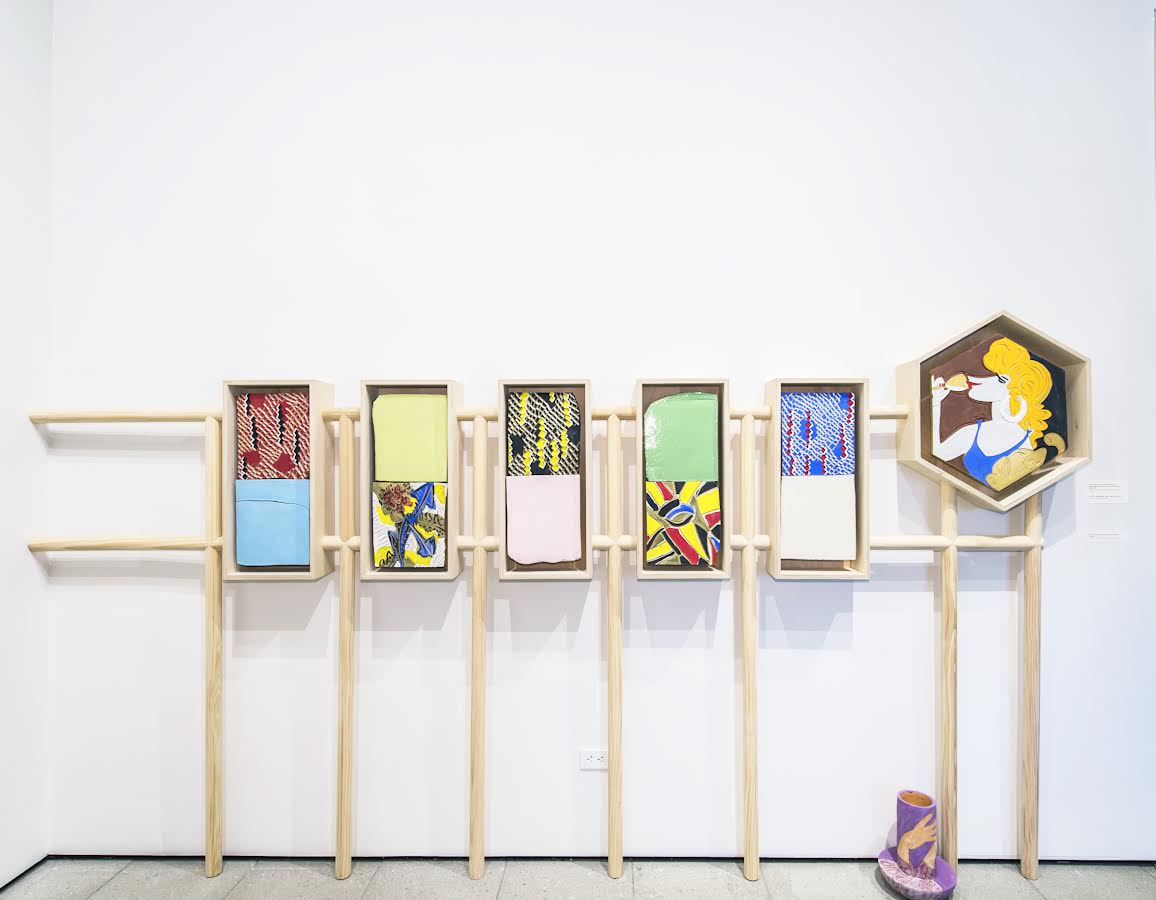 Ceramicist and sculptor Bari Ziperstein explores the oftentimes conflicting demands placed on women in her installation at the AD&A Museum, Fair Trade. The show consists of a series of new ceramic vessels and decorative panels that "borrow from and manipulate imagery of Japanese Samurai armor and Soviet Union propaganda directed at women." Zipperstein has installed them in a faux trade show booth based on specifications for Soviet Russian public information displays and industrial fairs, complemented by Soviet propaganda posters on special loan from the nearby Wende Museum.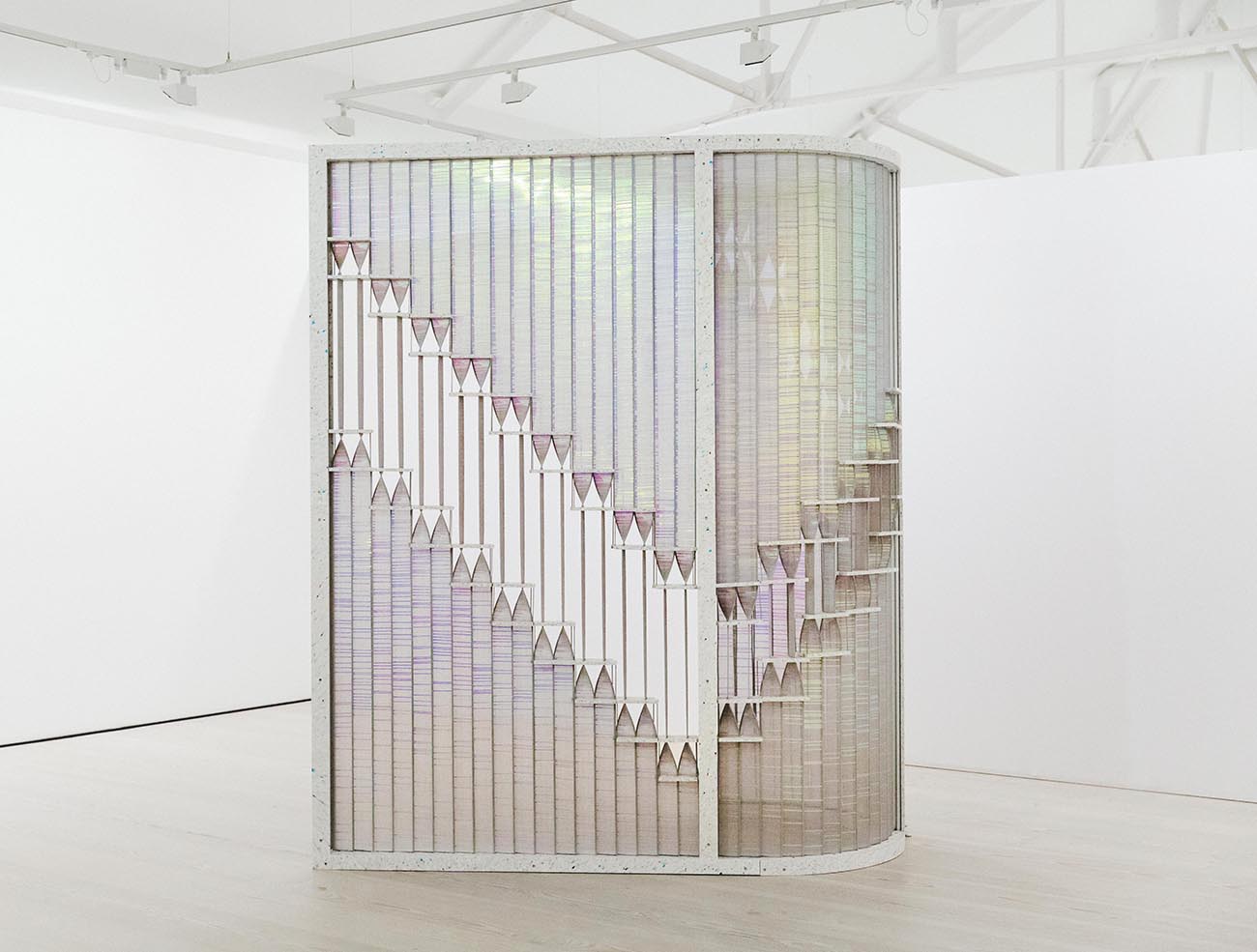 On view through this weekend at Saatchi Gallery is Curve Twist, Fay McCaul and Kia Utzon-Frank's immersive installation. Created especially for Faye Toogood's Collect Open, the color-changing screen utilizes Frank's patented cordless shutter system to create bespoke patterns of light and shadow in conjunction with a rainbow array of Fay's knitted fabrics.
Shop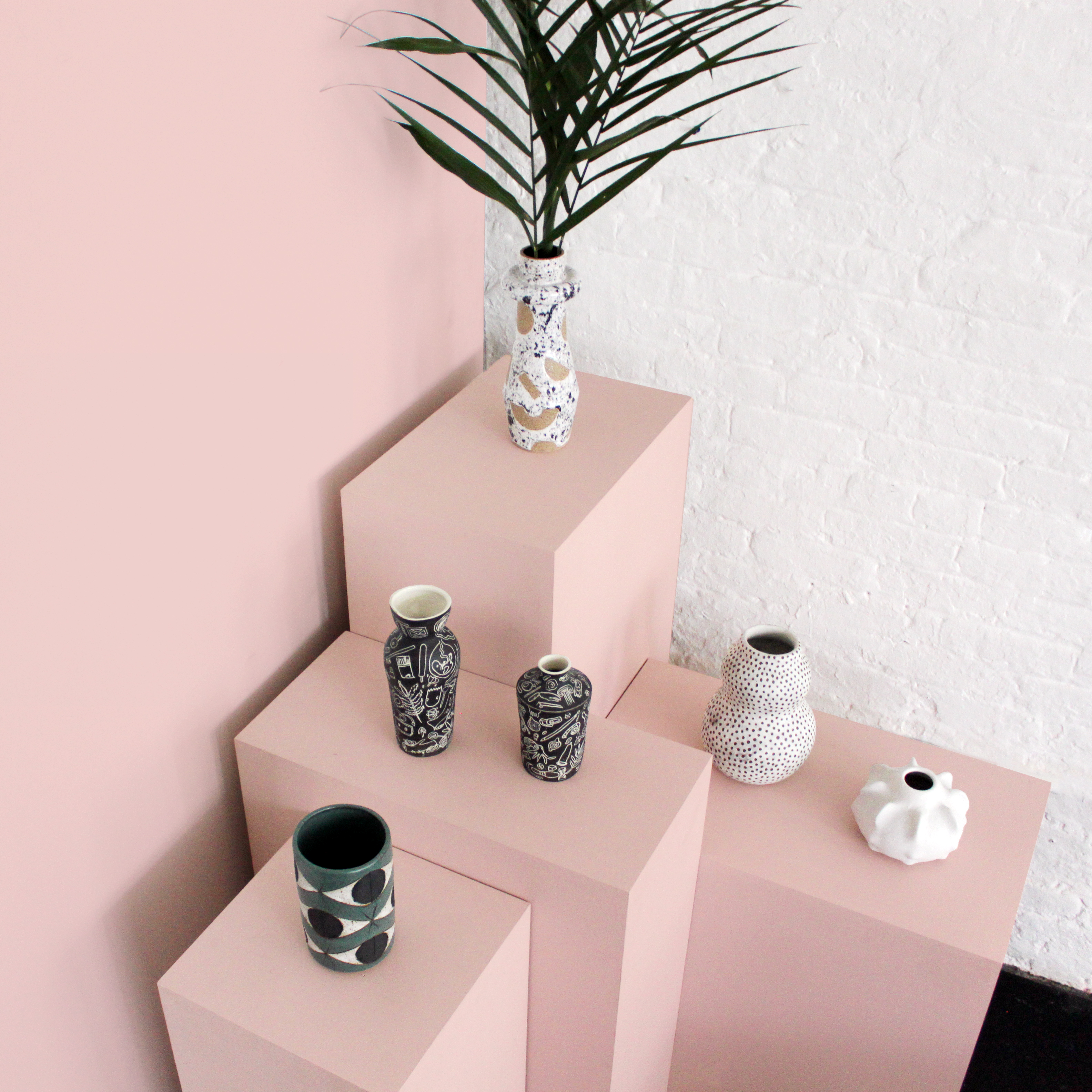 Uprise Art's collection of Valentine's Day vases from artists Matthew Ward, Pilar Wiley, Recreation Center, Jongjin Park, Dana Bechert, and Alice Tacheny are the stuff gift guide dreams are made of. Better yet, the entire collection is available for same-day delivery Monday-Friday for New York City residents.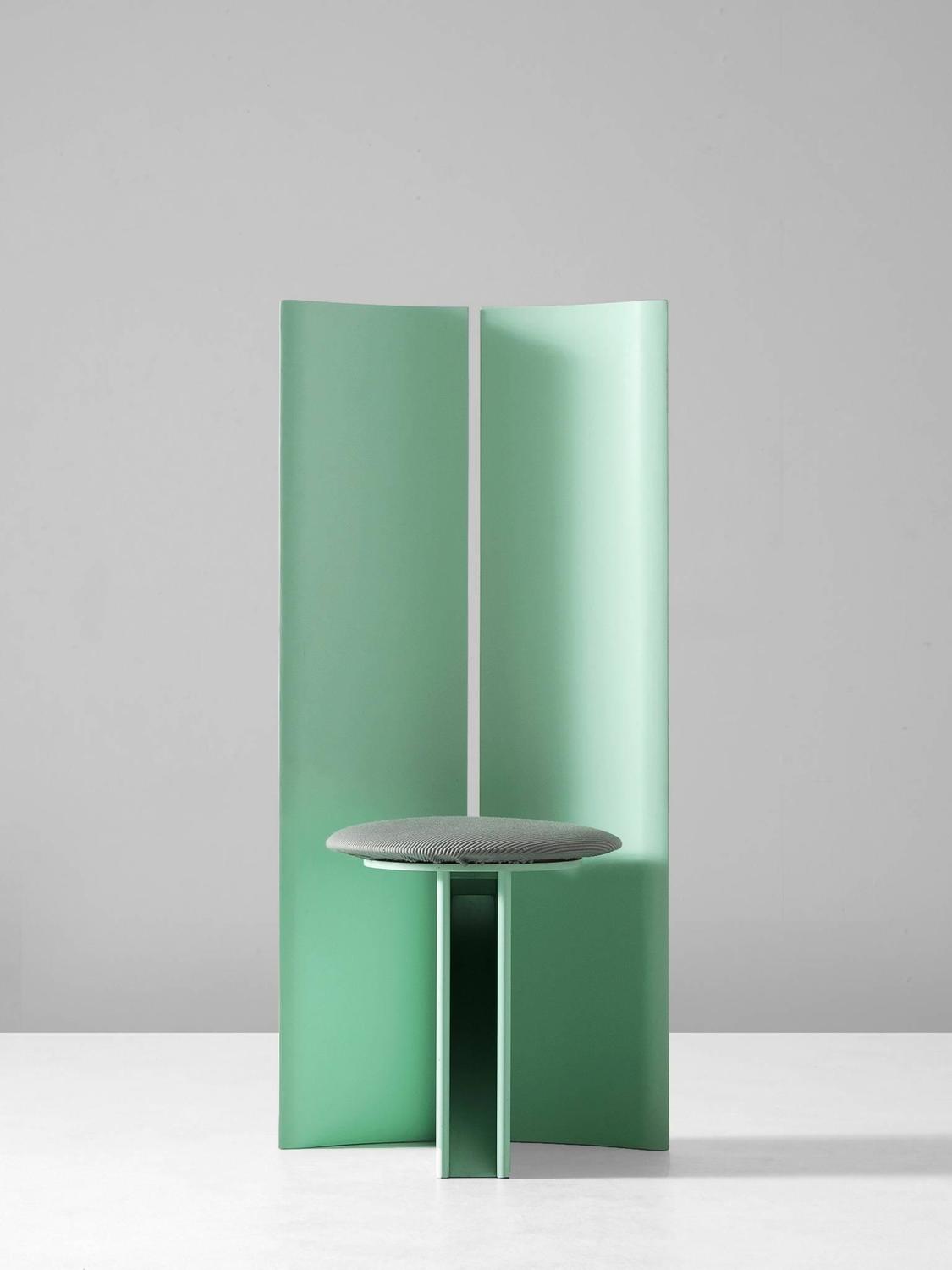 Is it just us or does this incredible circa-1980's Memphis-style high-back chair (throne?) seem like a steal at just $1,900?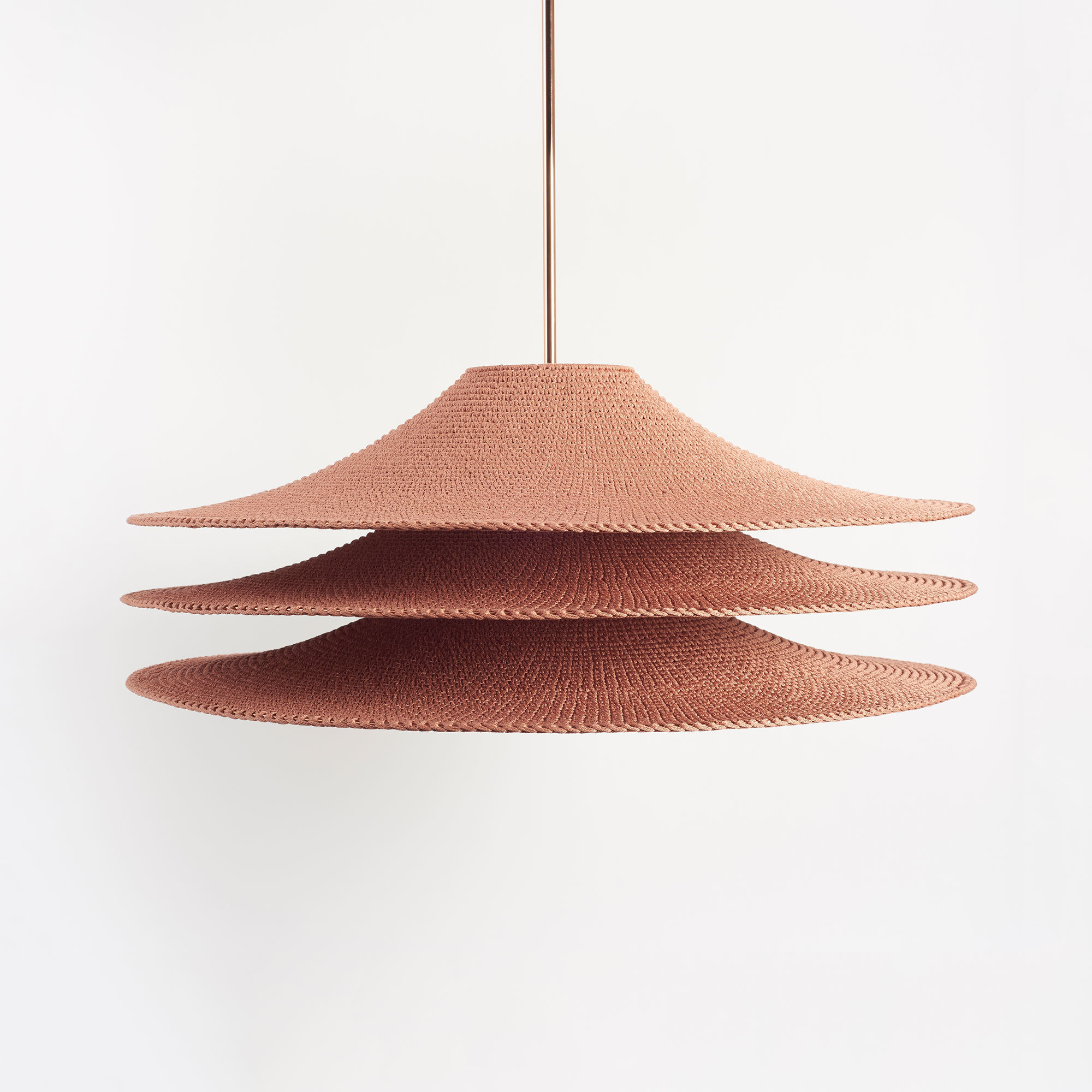 Naomi Paul's hand-crocheted shade in dusky pink is made of a high-quality wool, allowing light to escape through the perforations to create an ambient glow.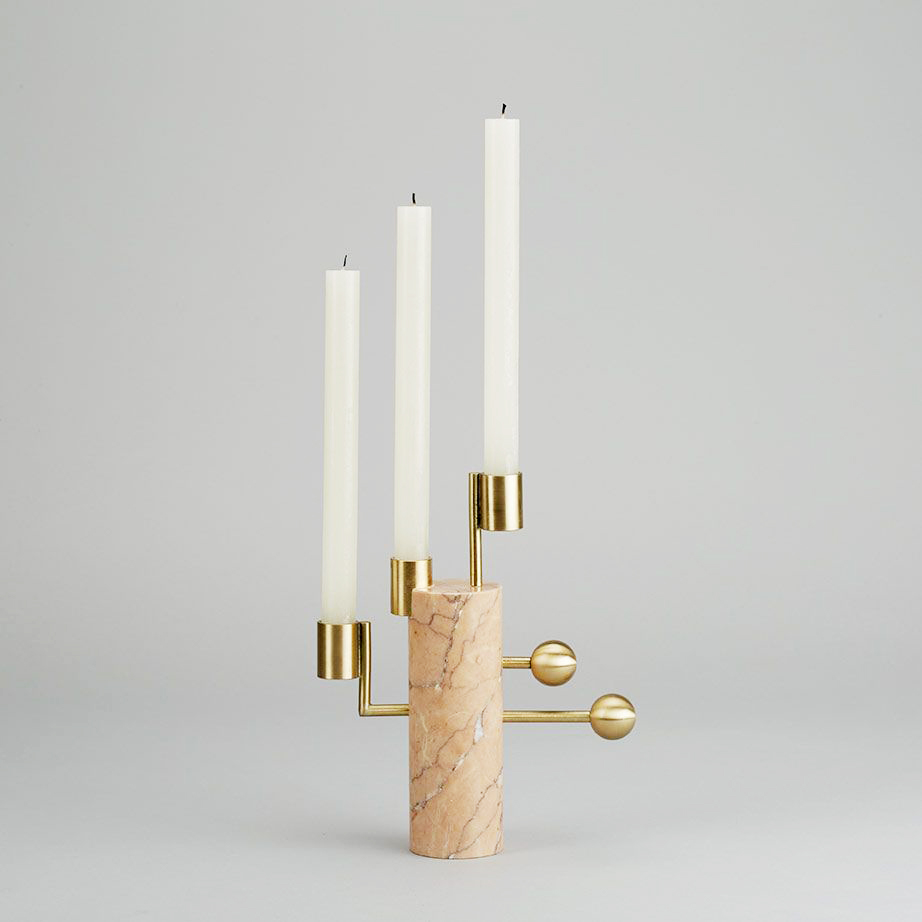 Lara Bohinc's stargazer candleholder features a marble base with brass arms inspired by vintage mechanical models of the solar system.
These eye-catching prints are a collaboration between photographer Colin Czerwinski and London-based illustrator Ben Craven. "I incorporate a lot of line play in my photos and I really enjoyed his eye for line and color, so it was a perfect match," said South Carolina-based Czerwinski.
Field Trips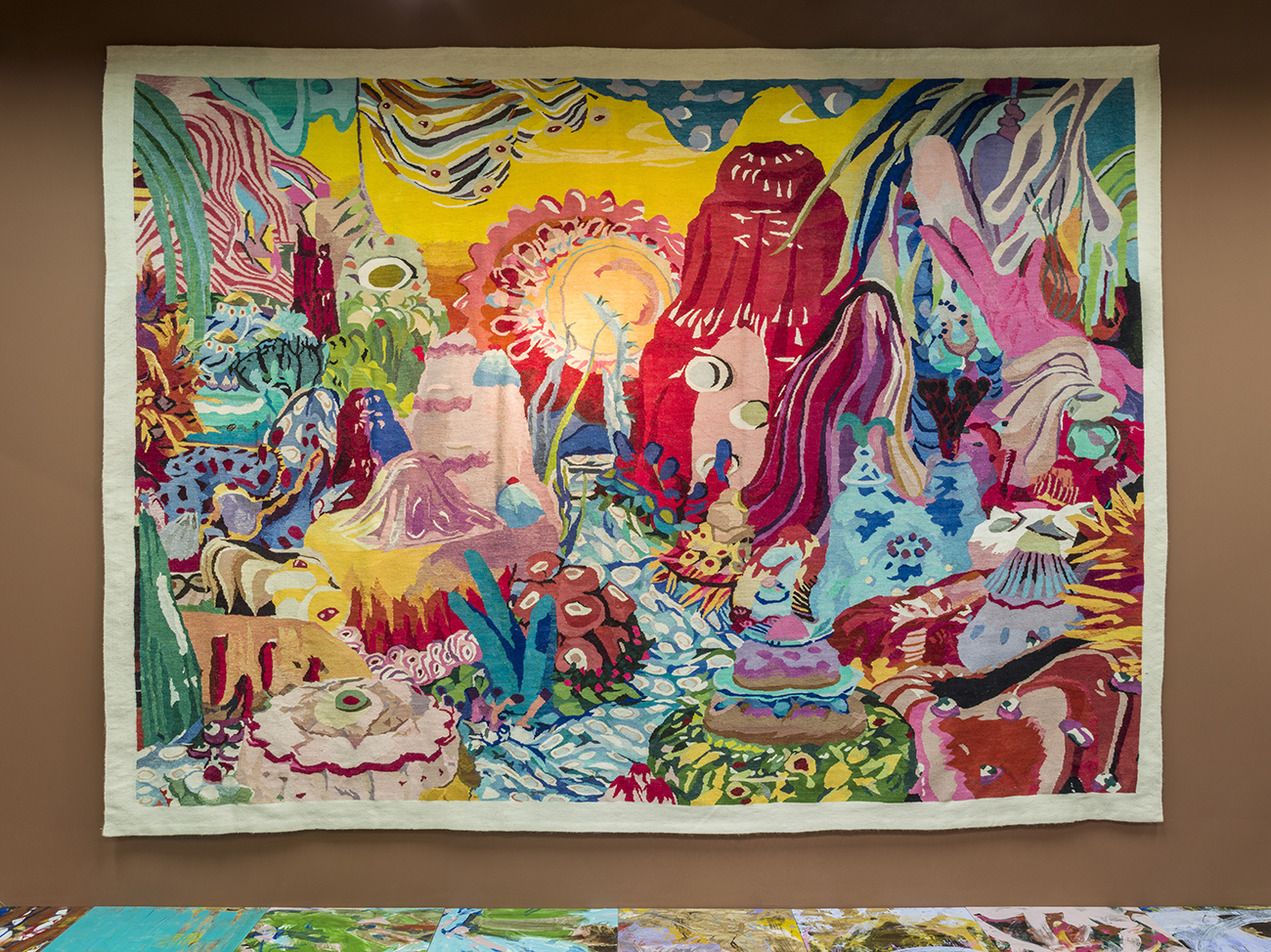 This Tuesday, BOFFO is paying a visit to artist and SU favorite Misha Khan in his Brooklyn studio, part of a new series of "field trips" that aim to organize and connect the local arts community. Tickets are still available!