06.06.17
This Chicago Architect Wants Furniture To Boss You Around
You wouldn't realize it from her work, but Ania Jaworska grew up in one of the oldest towns in Poland — Stary Sącz, population: roughly 10,000. She moved to the capital to study architecture at the Cracow University of Technology and several years later found herself in Detroit working for a commercial architecture office. Since receiving a second degree from the storied Cranbrook Academy of Art — alumni of which include Eero Saarinen, Harry Bertoia, and Florence Knoll — Jaworska has been living in Chicago, working as a professor and developing a practice and a body of work that spans art, design, and architecture, more often than not finding her surest footing at the point where all three intersect. From her work designing a bookshop installation for the city's Graham Foundation to solo exhibitions with BMO Harris Bank Chicago Works and Volume Gallery, Jaworska is continuously refining a point of view that is thrillingly conceptual and resolutely inquisitive. Her work is also just fun to look at. We sat down with the recent MoMA PS1 Young Architects Program finalist to chat about consciousness, form, and cultural landscapes.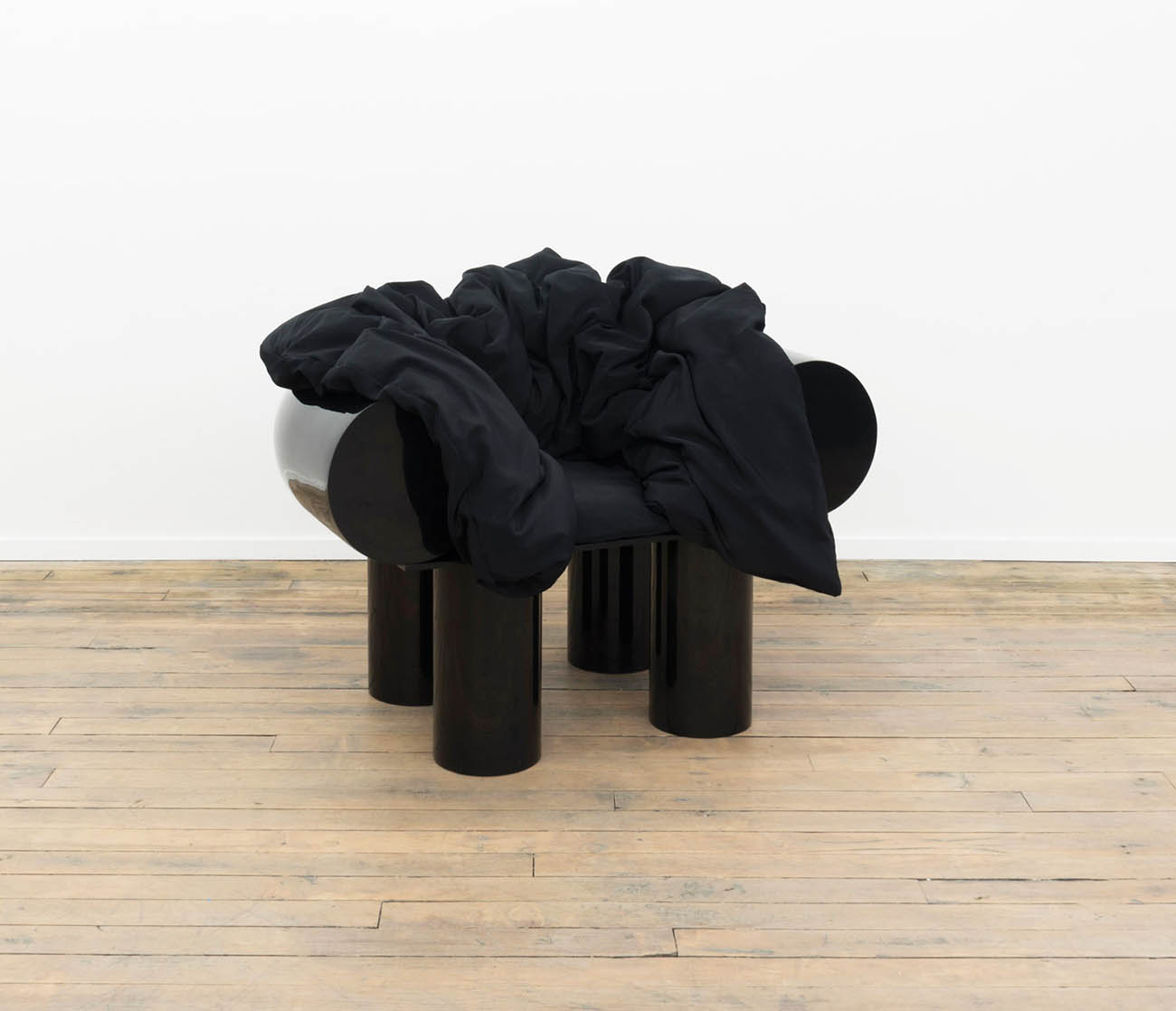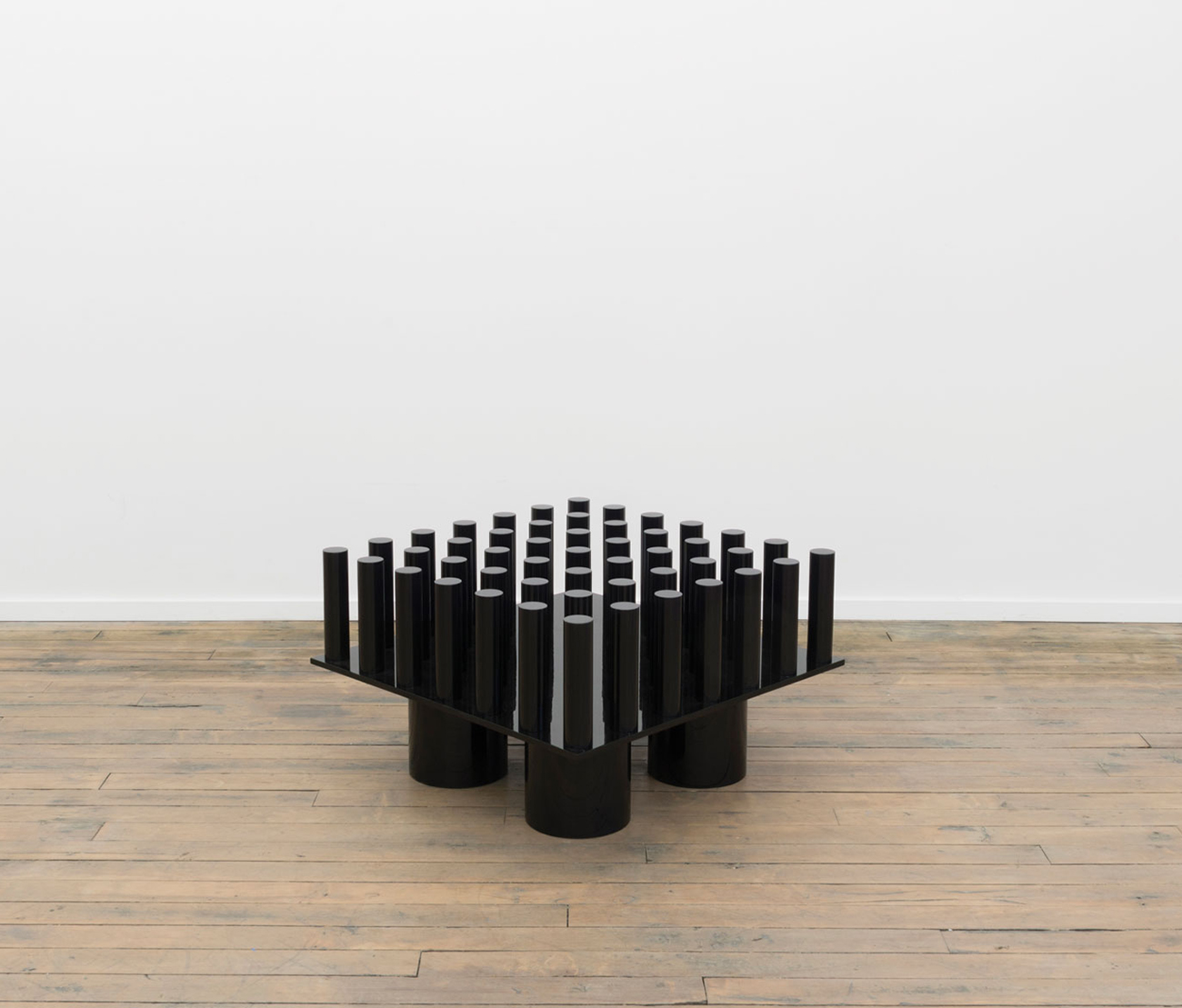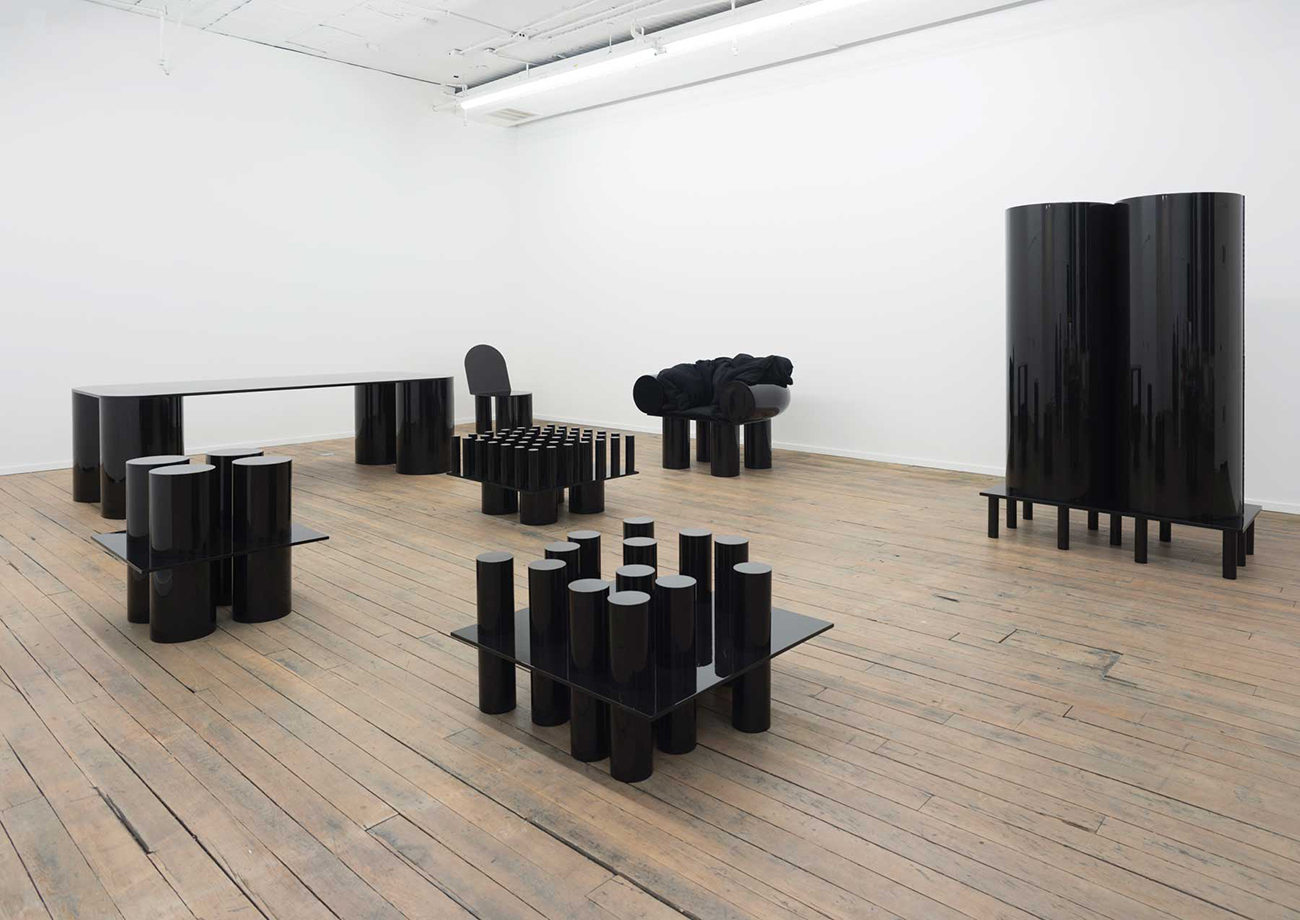 Describe your most recent project and how it was made.
The most recent project I produced was for a solo exhibition this winter at Volume Gallery in Chicago. SET is a collection of furniture / units that share visual and physical similarities. The resemblance between the objects is identified by consistency of color, material, surface, scale, shape, and form. The furniture encompasses simplistic forms that are exaggerated in such way as to achieve authoritative and imposing proportions. As a result, individual units command the space around it, but also direct the body, making one conscious and aware of their form. The furniture in the collection sets the stage for specific actions, arranges behaviors, and defines new attitudes.
The furniture is composed of cylindrical forms made of wooden pegs, plywood tubes, and molded fiberglass. The horizontal, thin surfaces are wood and aluminum. All of the pieces are finished with mirror lacquer surface that brings to mind furniture from the 20's, 60's or 80's. While I fabricated most of the pieces myself with the help of my student assistants, the lacquer was done by a small refinishing shop outside of Chicago. The process of applying lacquer and buffing it to the mirror finish is very time-consuming and requires multiple coats in order to wet sand it and then hand buff the surface with a fine grit compound and a cloth. Because of the cylindrical parts and the nature of the forms, all of the pieces were lacquered prior to assembly. In addition, all of the connections / hardware are not visible, which required a great deal of planning and engineering.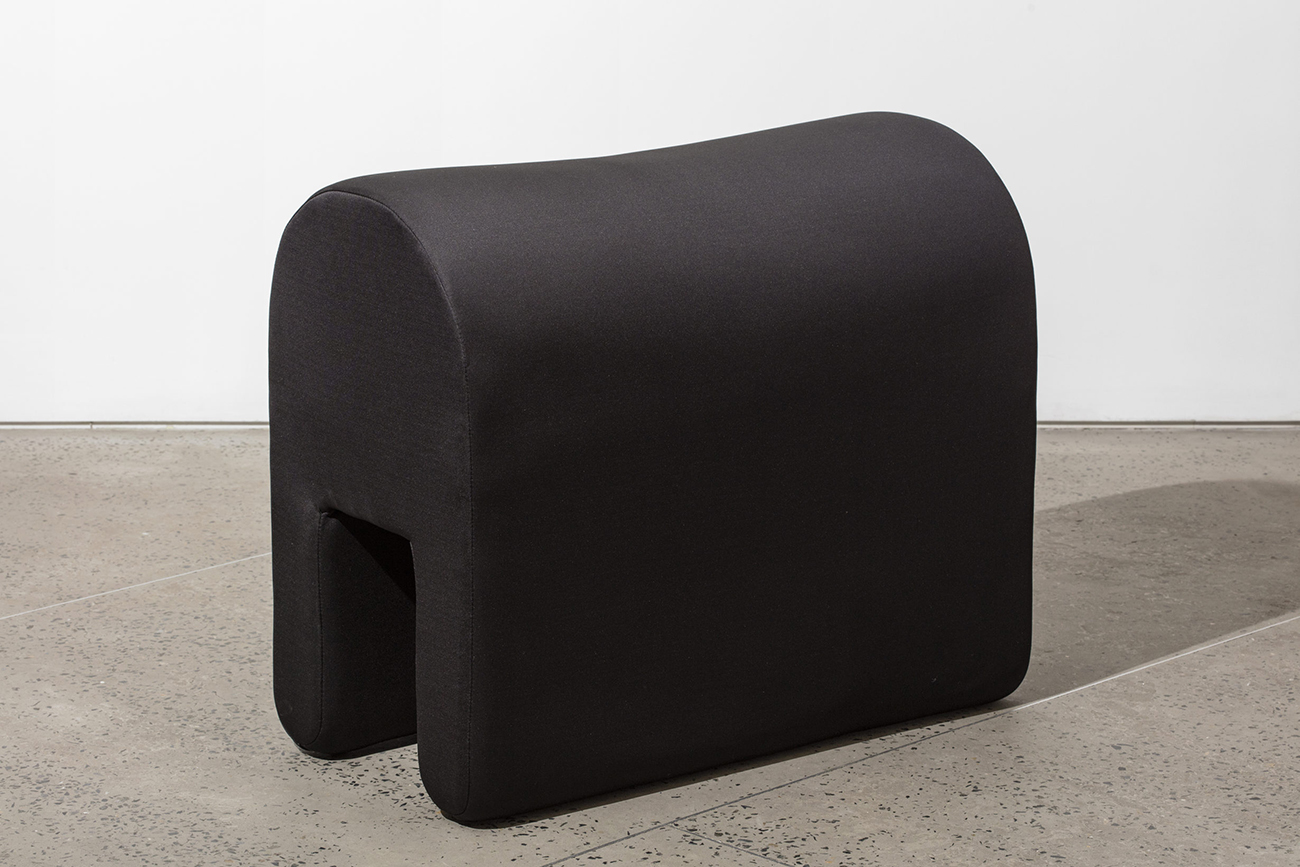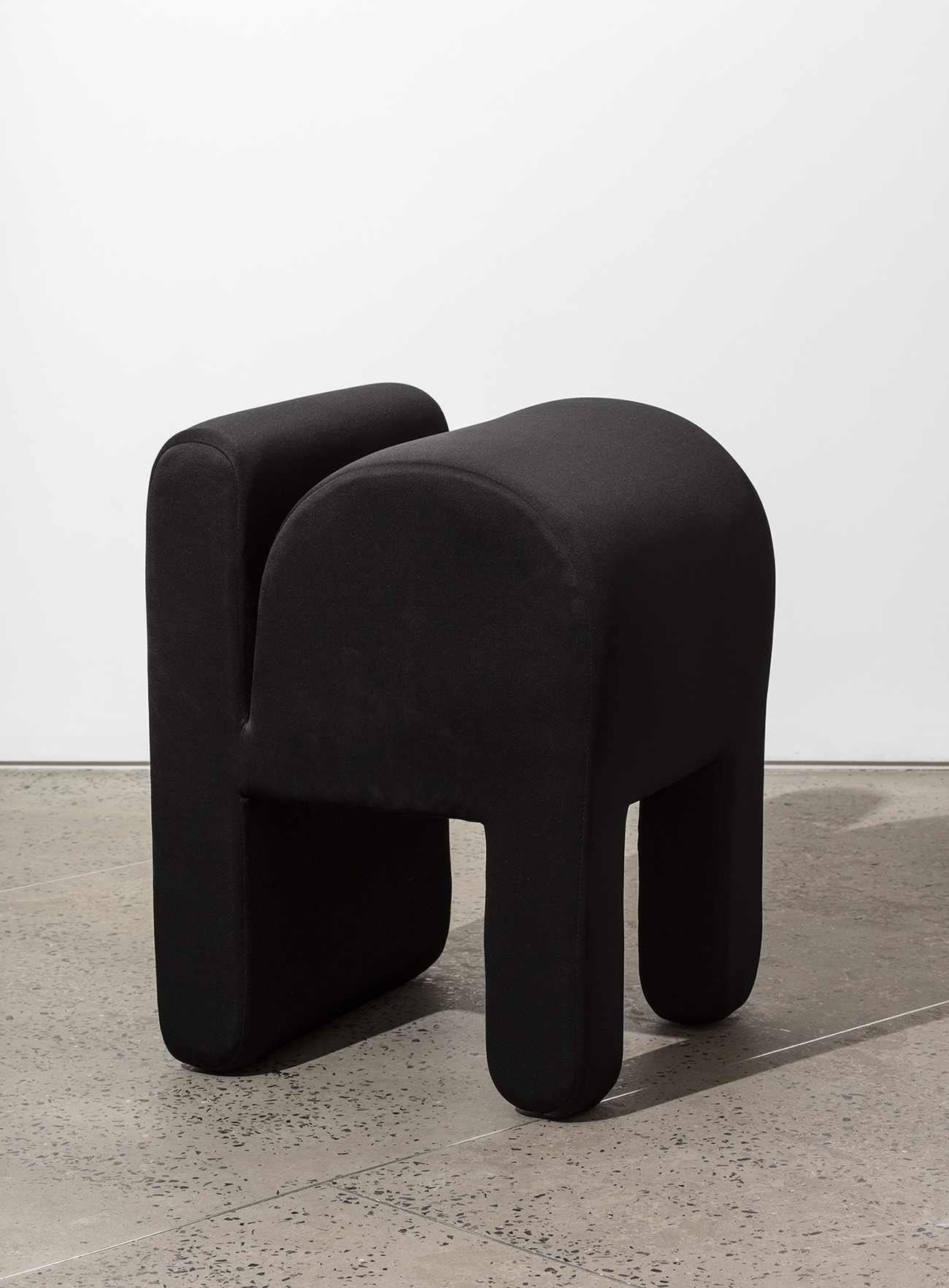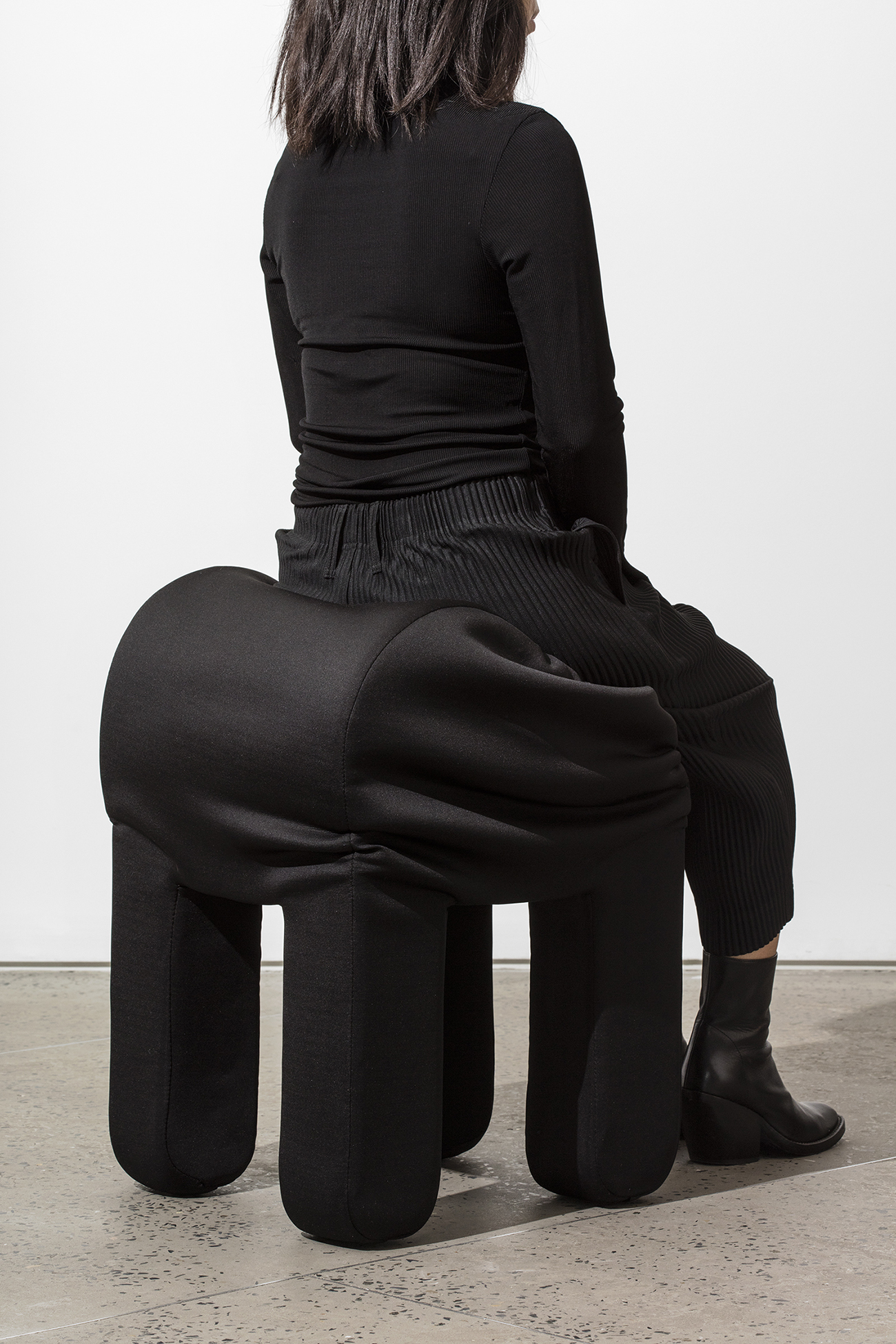 Describe your next project and how you're currently making it.
I am currently working on several large-scale projects — architectural environments, but also a series of smaller objects. I recently developed a series of chairs for Chamber Gallery in New York for the gallery's Collection #3, which were showcased in an exhibition curated by Matylda Krzykowski. The chair, called Soft Pavilion, is fully upholstered and incorporates an oversized seat cushion that has a dome-like form. The cushion will be made of memory foam, which reacts to the pressure and weight of a person. When not in use, the chair's form is unidentified and the use of the object unclear, but as soon as a person sits in it it conforms to the body, becoming very comfortable. After a person stands up, the seat will return to its original oversized dome form.
It is a humorous work that challenges the chair's form as a domestic object and heavily relies on material properties. In my practice, a concept can manifest as a model, drawing, screenprint, furniture, installation, or large-scale structure depending on the objective. I like to treat objects and drawings as their own independent finished works, but also proposals and possibilities for other explorations. Pavilions are open structures that do not have a specific function or size. I am interested in pavilions as a way of exploring architectural ideas, that either manifest themselves as an object or a proposal blurring the distinction between the object or a building. It is a way of inquiry; by naming the chair a "pavilion" I imply its context to architecture. That in turn begs the question: What would it mean, if the building's roof – a dome – could collapse and be flexible?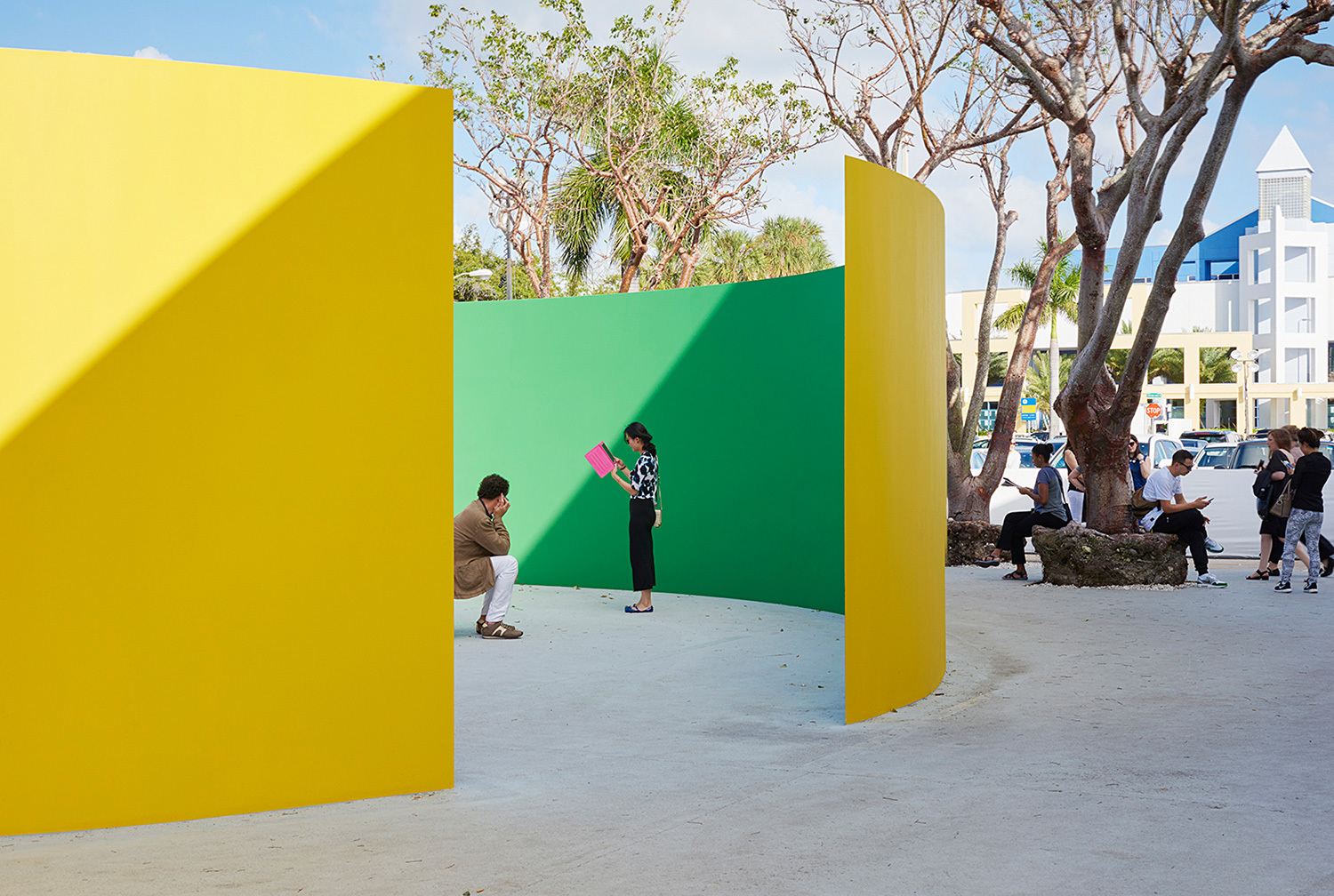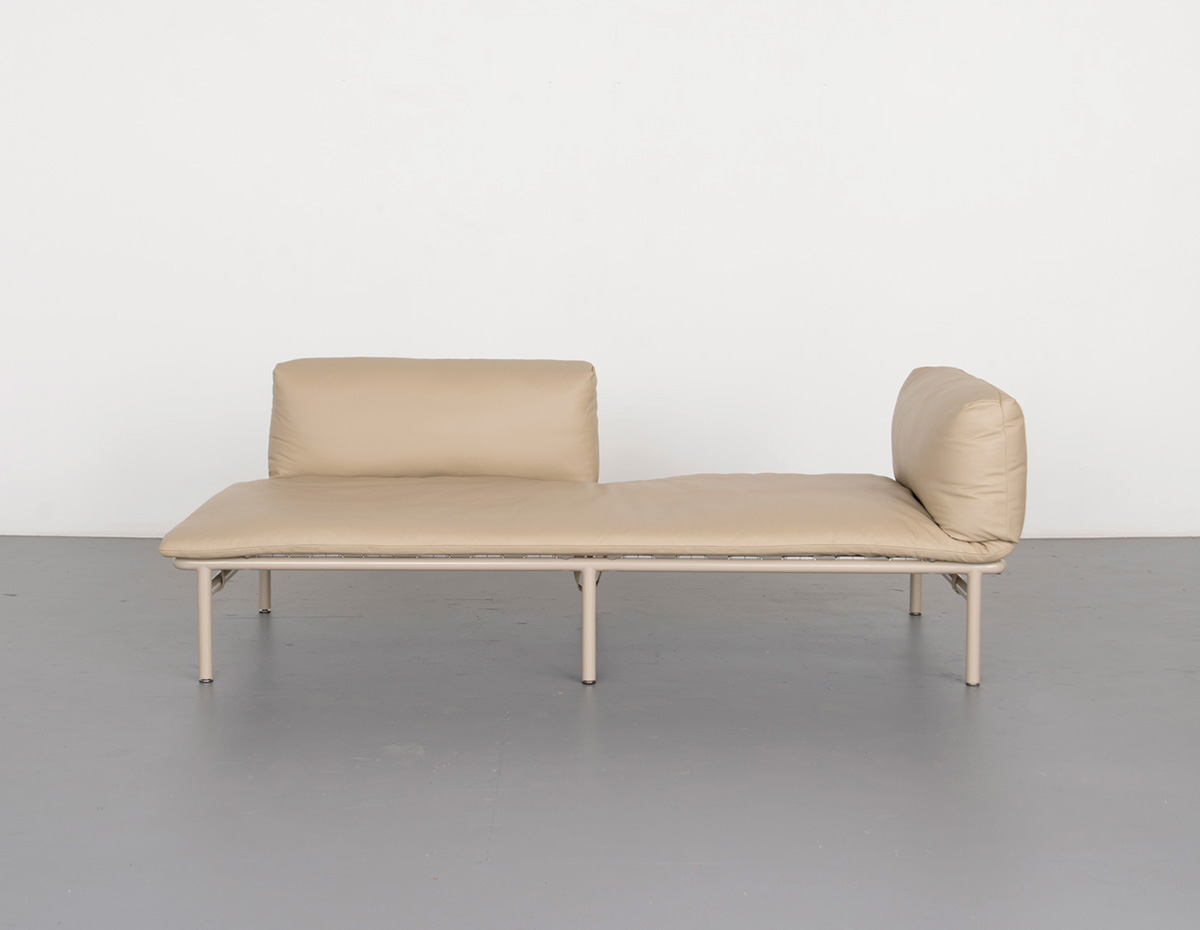 Tell us one thing that's been inspiring you lately and why.
I have been constantly returning to the work of contemporary artists like Olaf Breuning or Beverly Fre$h, who explore cultural landscapes, humor and commentary and in turn produce their own cultural entities.
On the other hand, I have been investigating the minimal work of the designer Jonathan Muecke (above), whose seemingly simple objects have a complex theoretical background and create maximum spatial impact. I've been a fan of Ettore Sottsass, whose work spans scales and materials and brings cultural references together in order to communicate with the viewer.
I am also lucky to work with my colleagues here in Chicago. Their work challenges and expands the understanding of architectural form and architectural practice: Cames/Gibson, Design With Co., Norman Kelley, Independent Architecture, and Paul Preissner Architects, amongst others.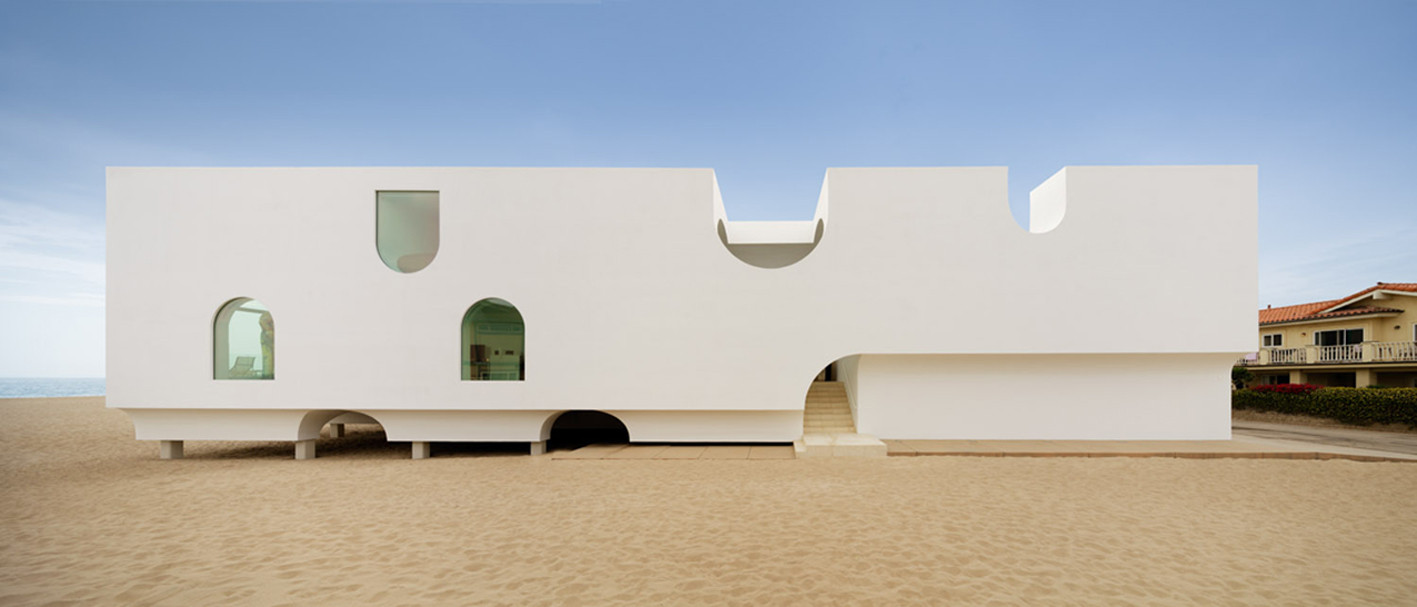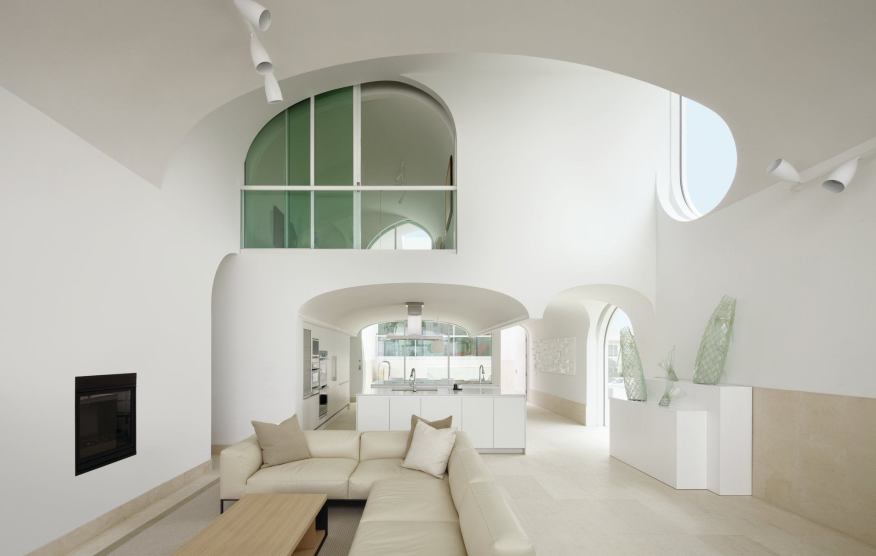 What's your favorite piece of art/design from the last ten years and why?
Vault House by Johnston Marklee. It is perfection.